We left Lowe Inlet around 8:00a.m. this morning in order to arrive at Watts Narrows at high slack tide (around 11:00a.m.) Watts Narrows is a short but narrow passage from Grenville Channel that connects into scenic Baker Inlet. There's a dogleg turn near the inner part of the entrance that makes it difficult to see any opposing traffic. It's not imperative to go through Watts Narrows at high slack, but for a group (and anyone's first time through) it makes for an easy, less nail-biting transit.
We had quite a bit of current with us in Grenville this morning, so we arrived a half an hour before high slack and had very little current with us through the narrows.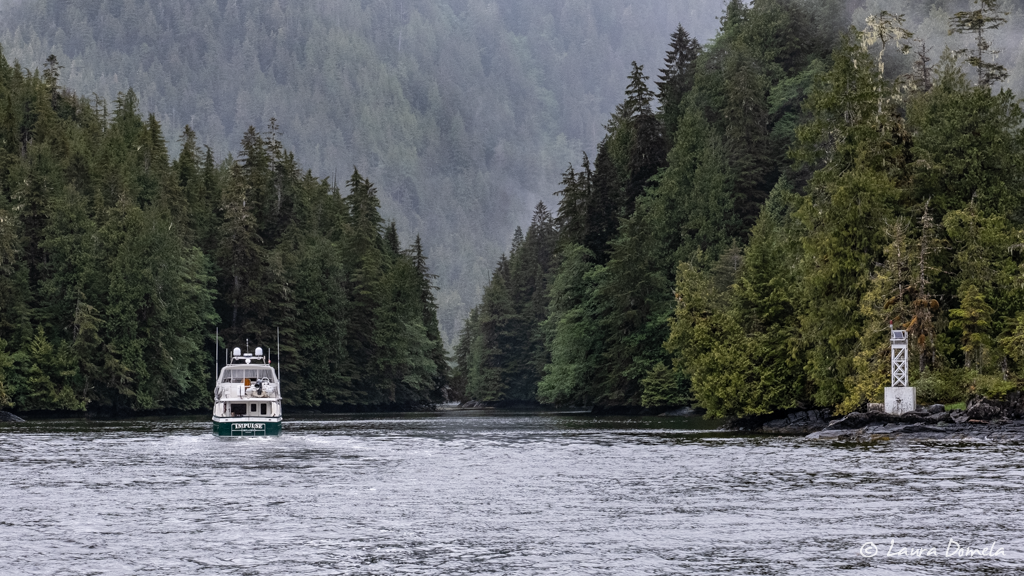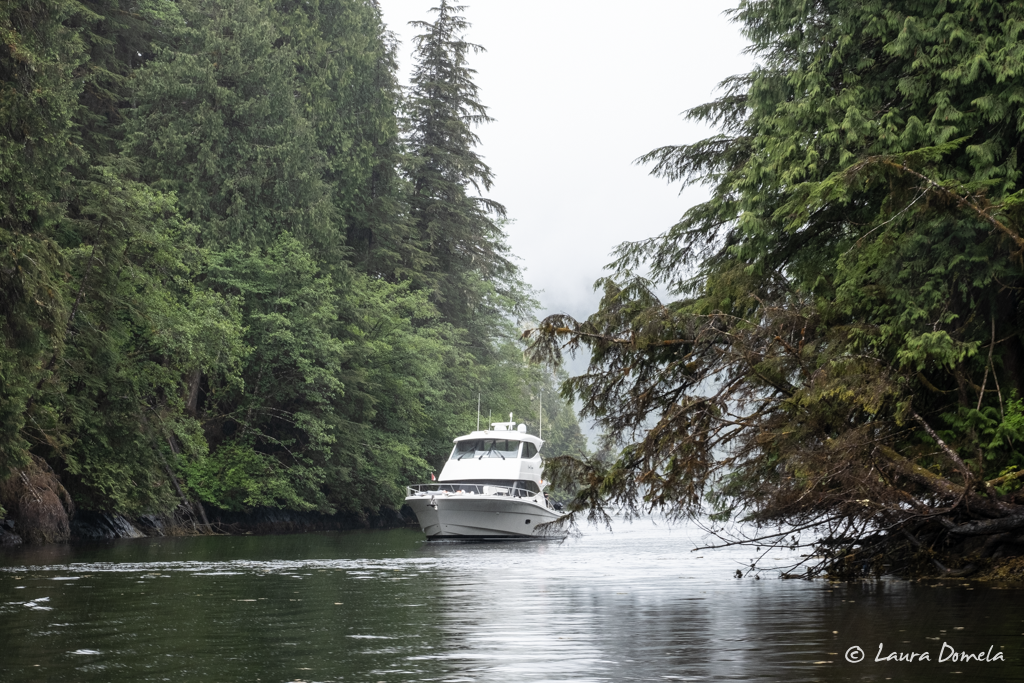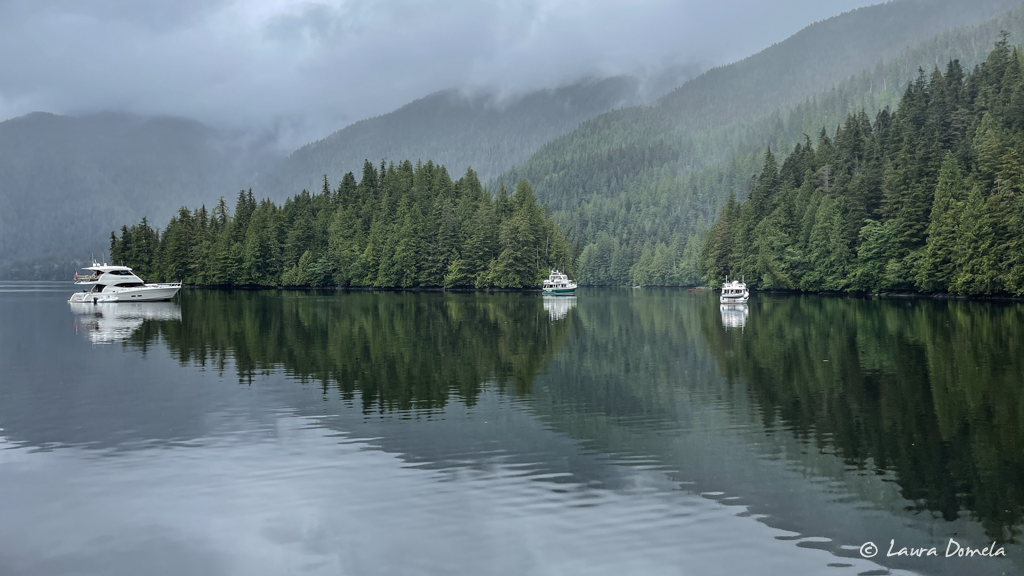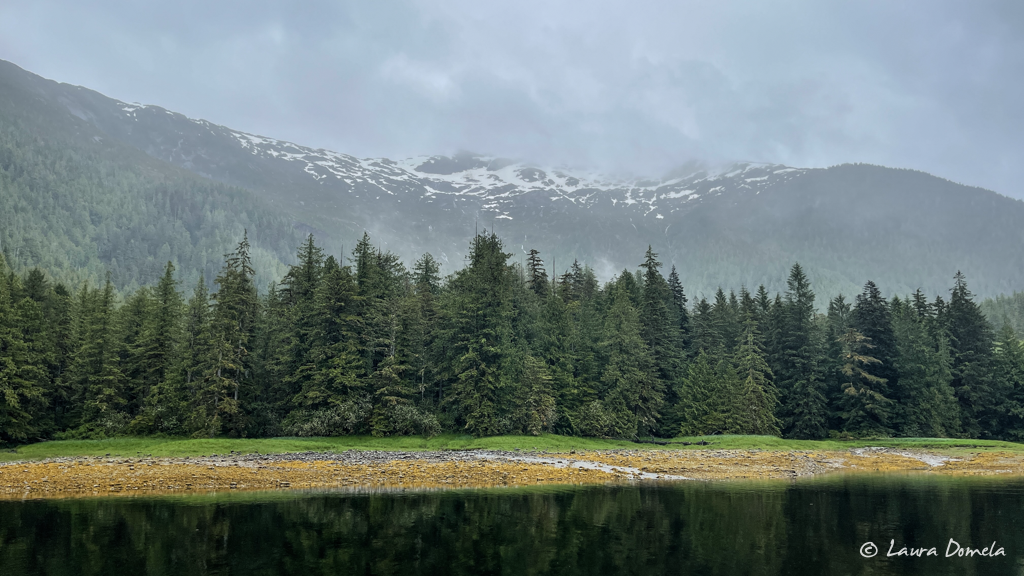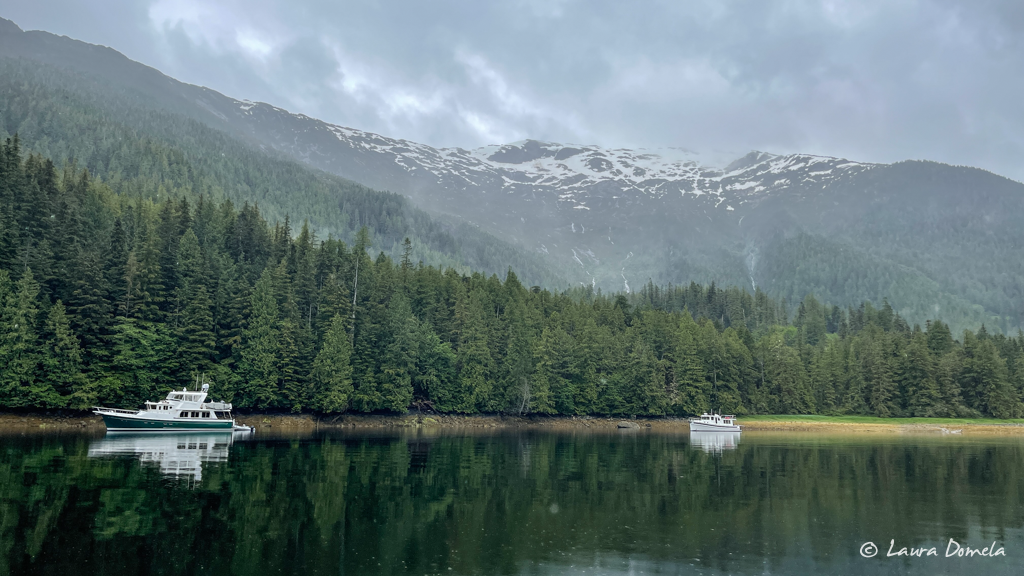 Baker Inlet is gorgeous. Once you are past the narrow entrance, the bay opens up for almost four miles into a lovely anchorage surrounded by snowcapped mountains with numerous streams and waterfalls feeding in. We heard a bear was sighted on shore before we arrived, but none appeared during 0ur brief stay.
We ran into friends (and former flotilla participants, previous owners of Akeeva) Carol and Parker, heading to Alaska this summer on their new boat Togo, and had a nice but brief visit. We hope to run into them more later this summer!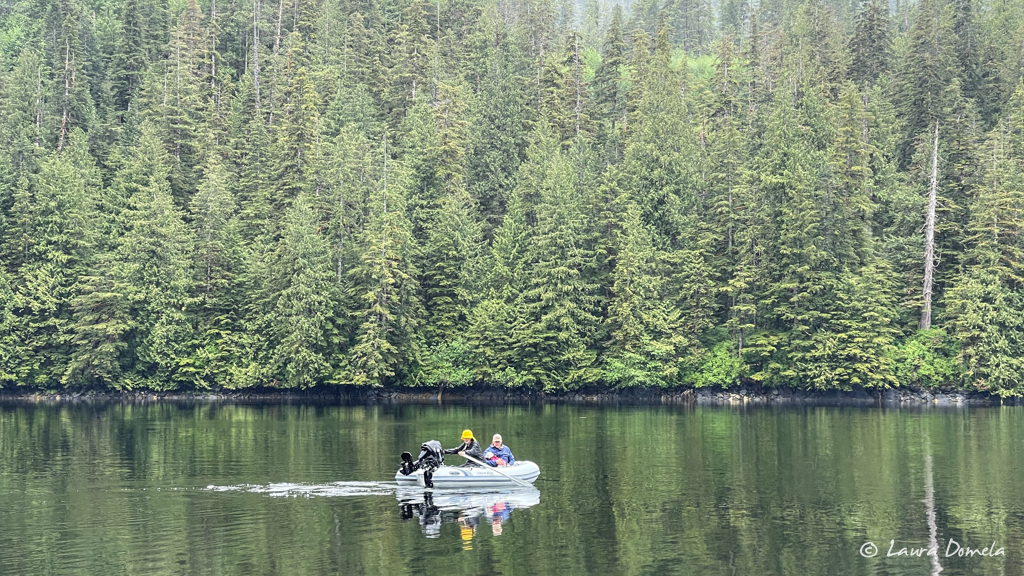 We put out prawn traps (pulled in 8 good sized prawns) and explored a little by dinghy in the rain. The group met for dinner on Impulse tonight (grill night with lots of delicious sides and dessert). Another fun evening with this great group!