Safe Harbour
(Sam Landsman)
Off to Alaska! Despite my best efforts, the last few weeks before departure always end up frenzied: endless trips Fisheries Supply, Costco, the supermarket; last-minute boat maintenance; visiting friends and family before the extended absence.
Safe Harbour's trip to Alaska this year started at Salmon Bay Marine Center on the Lake Washington Ship Canal. I've been fortunate to have been moored there all winter, and I'm convinced it's the finest marina in the Seattle area. The facilities are clean and modern, the docks wide and stable (electric golf carts are the dock carts!), it's just steps from the parking lot to the boat, and freshwater moorage is really good for the boat. Best of all, owners Don and Sharry Stabbert have a lifetime of cruising experience and are always happy to share advice, stories, tools, shop space, etc. Thank you!
After clearing the locks (lots of lake bound traffic for Opening Day, not much traffic going to Puget Sound) I pointed the bow north. With a few days before meeting the flotilla, I took my time.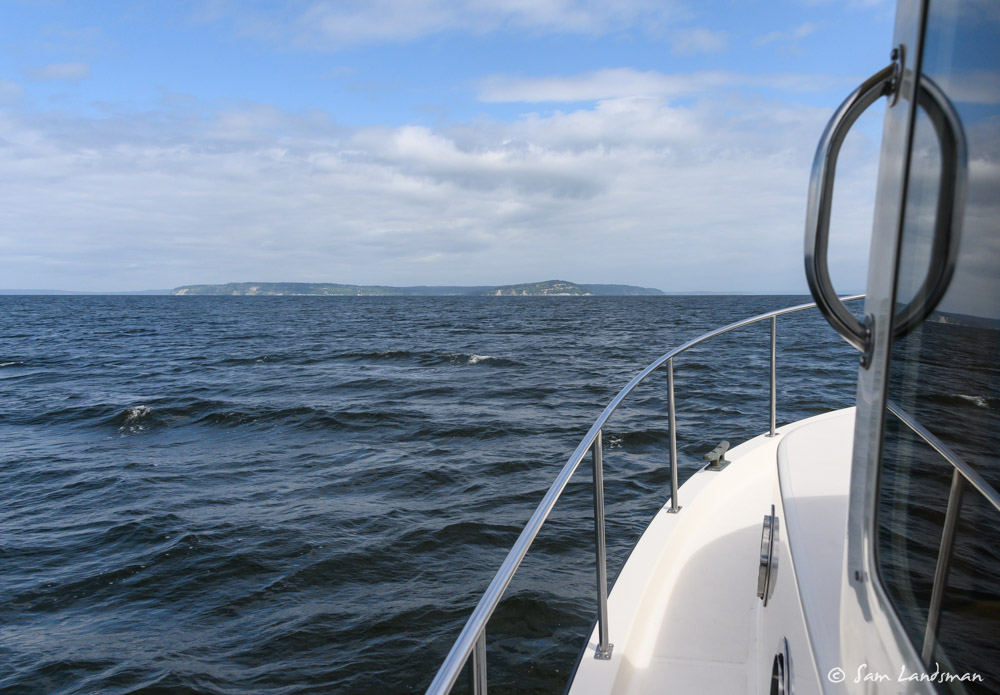 The first stop was the Oak Harbor fuel dock, which usually is one of the cheapest places to get fuel in the area. Seals liked hanging out near the fuel dock…a good reason to be extra-cautious about spilling any diesel!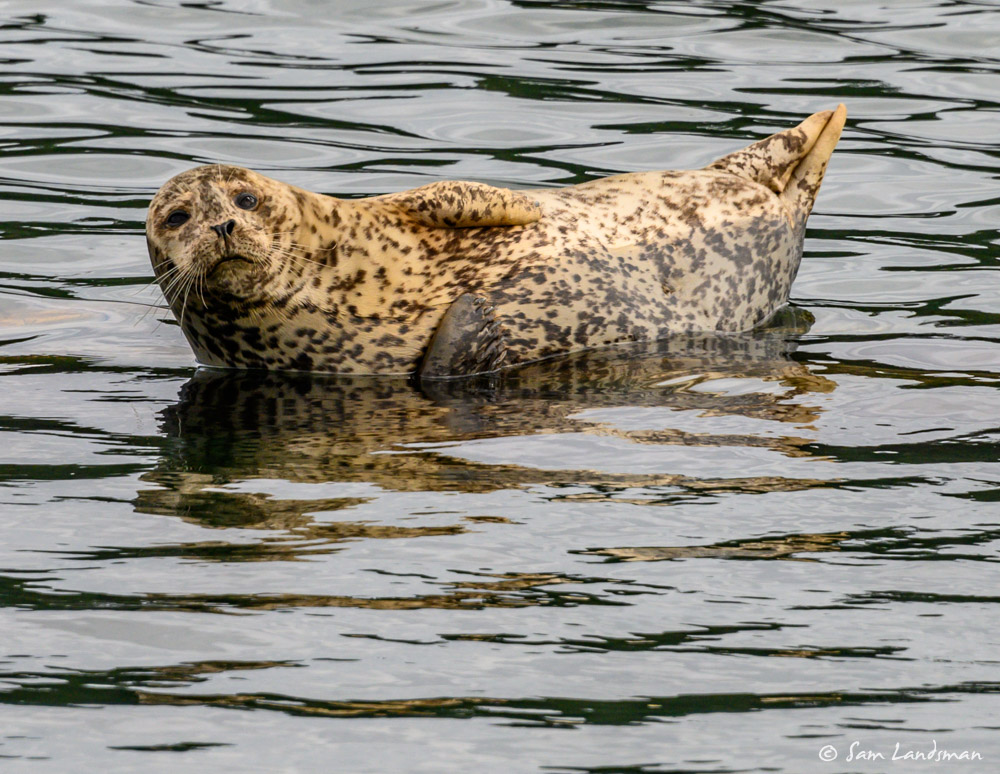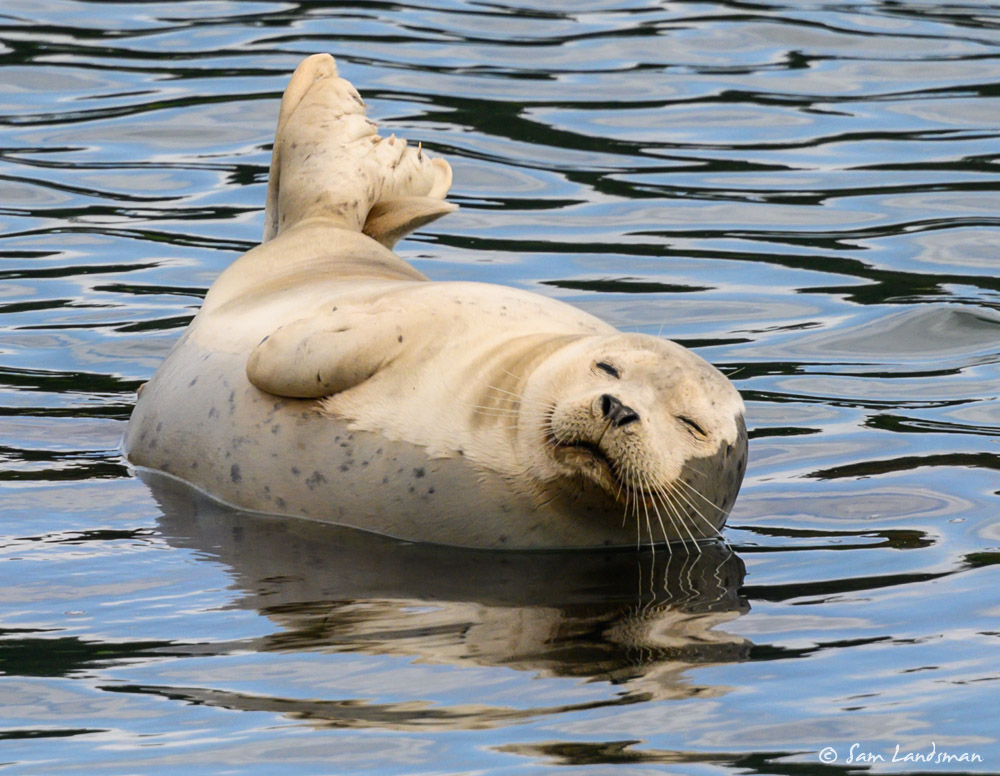 The next day, I spotted a small group of orcas in Cattle Pass. Only one other pleasure boat was watching them, but as I headed north in Cattle Pass the whole whale watch fleet appeared to be heading for these orcas.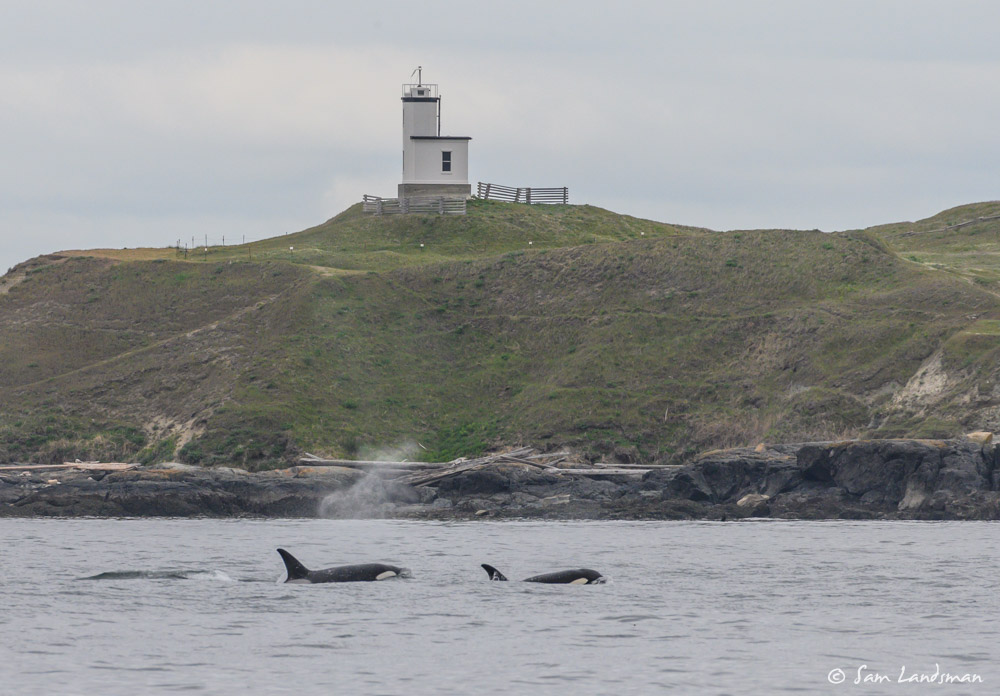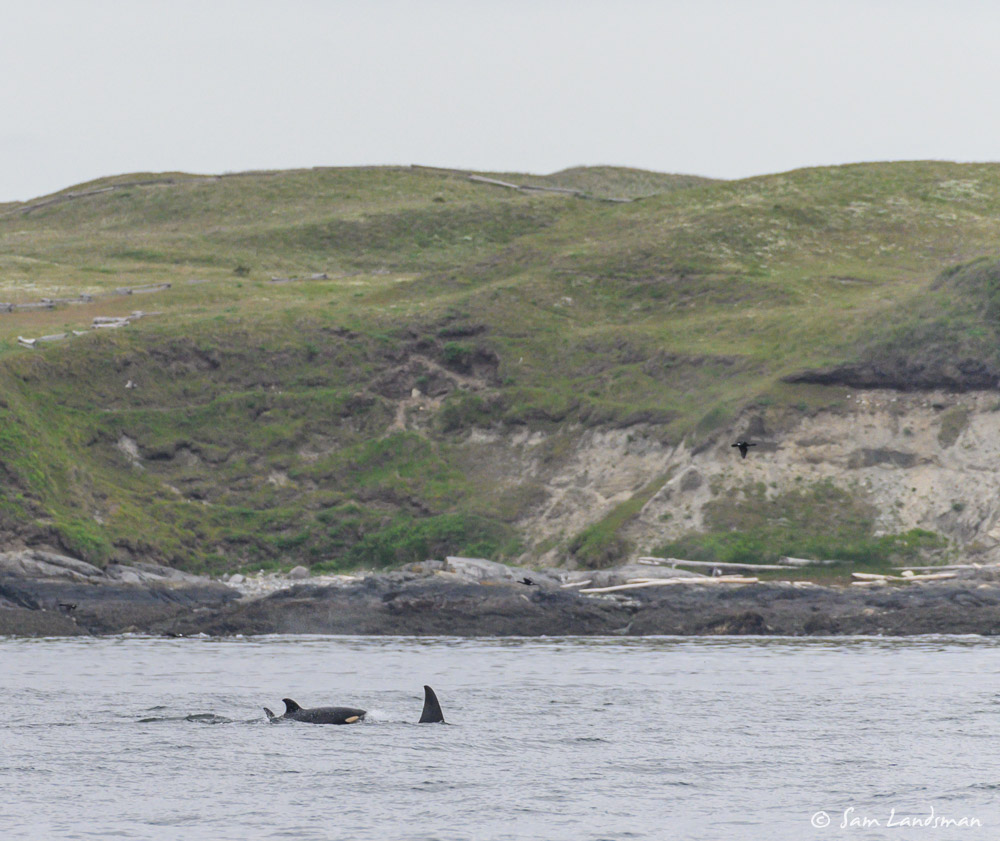 I spent the last night before the flotilla at Turn Island State Park, just outside Friday Harbor. It's a little exposed to wakes and weather in San Juan Channel, but the views make up for it. I enjoy watching the traffic.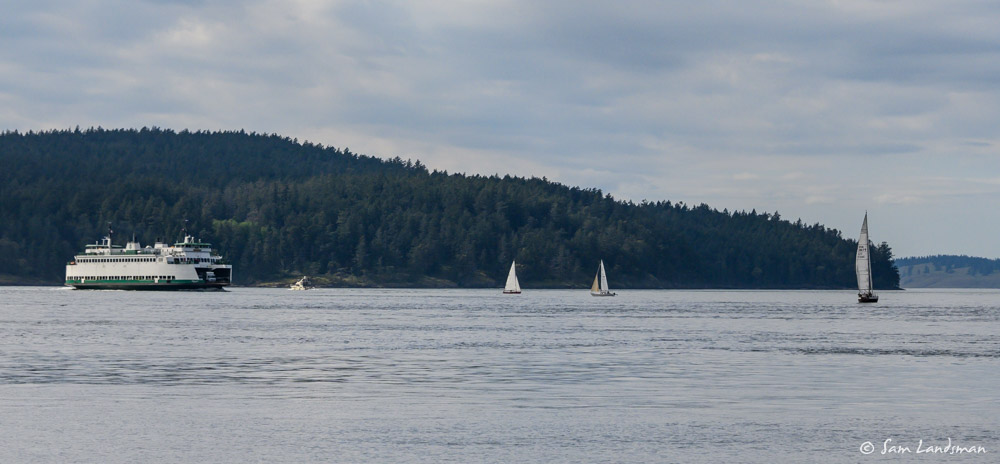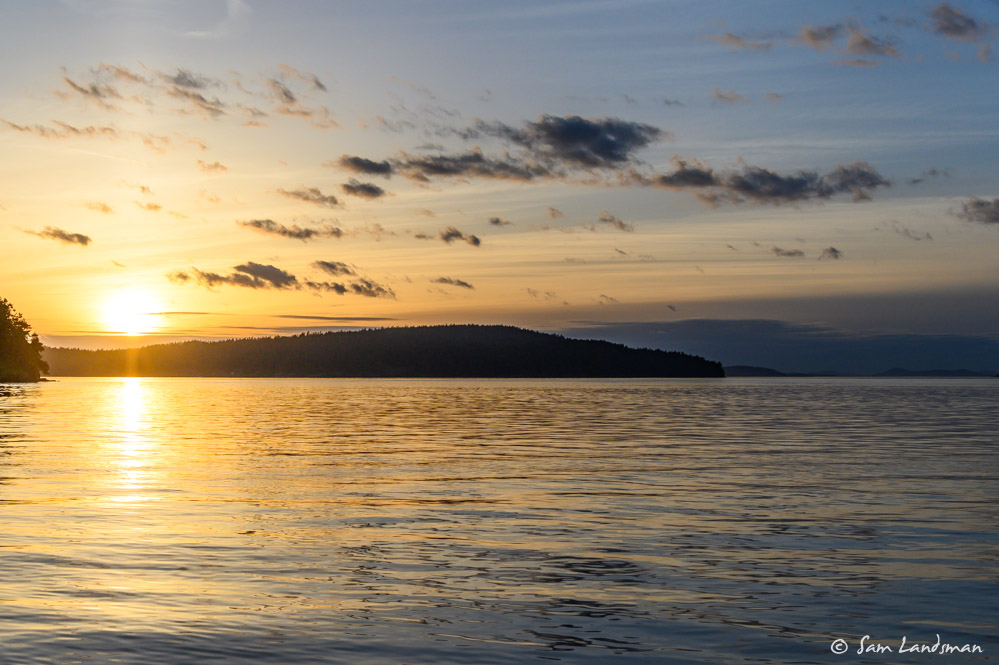 After not cruising much over the winter, it was nice to ease back in over a few days. Happily, the boat is performing perfectly.
On Saturday morning, I headed up to Prevost Harbor on Stuart Island to meet the group. Conditions were perfect: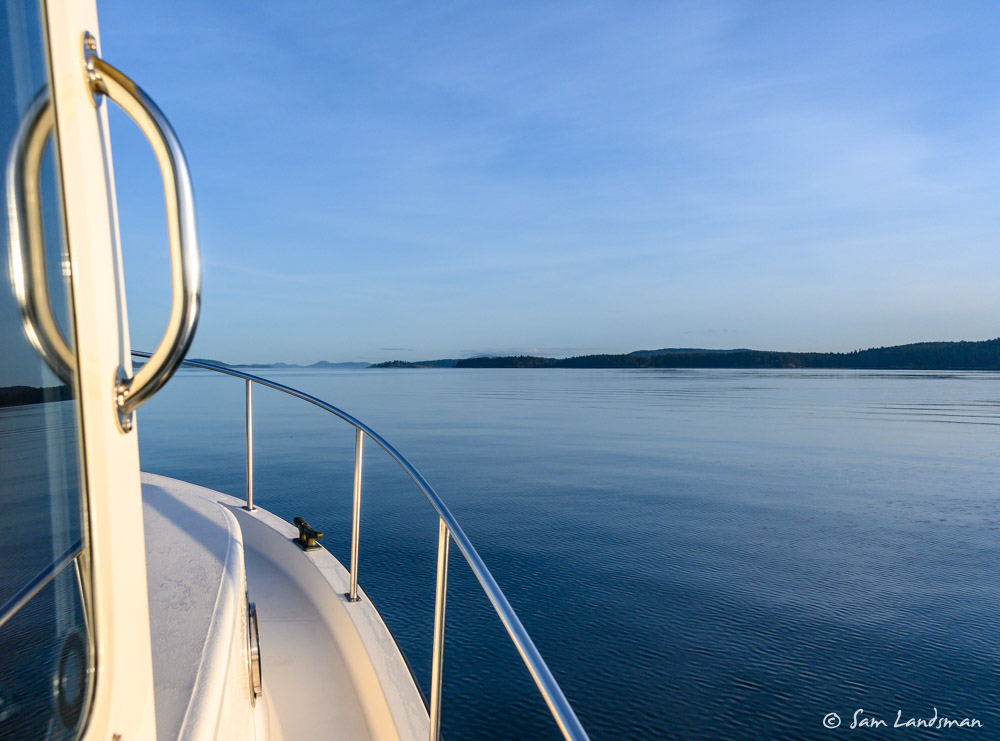 Airship

(Laura Domela and Kevin Morris)
After wrapping up another round of successful seminars at Trawlerfest in Seattle, Kevin and I headed north in Airship on a gorgeous, sunny day, with a crisp clear view of the Olympics.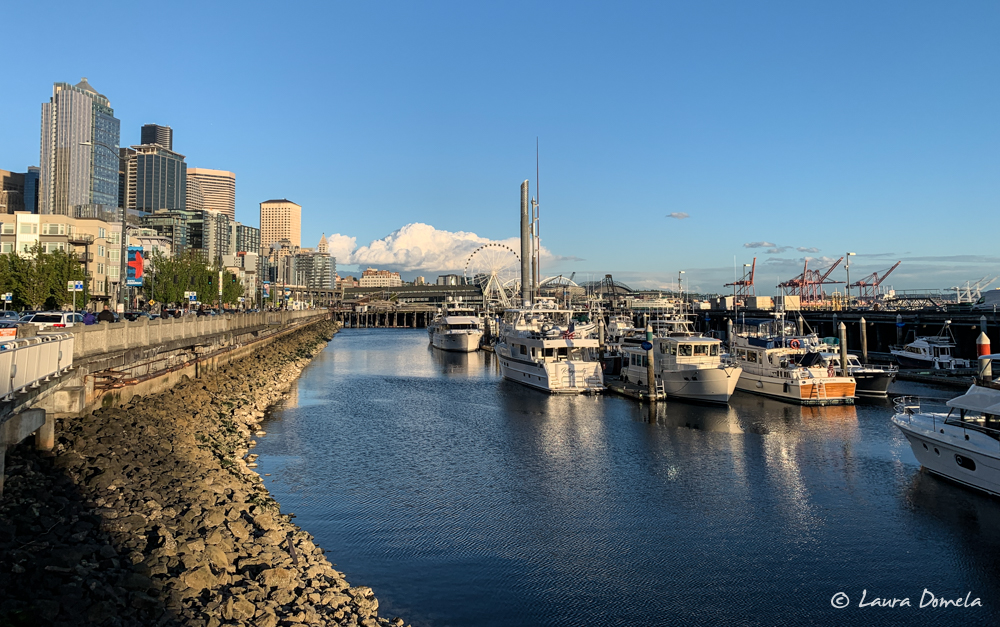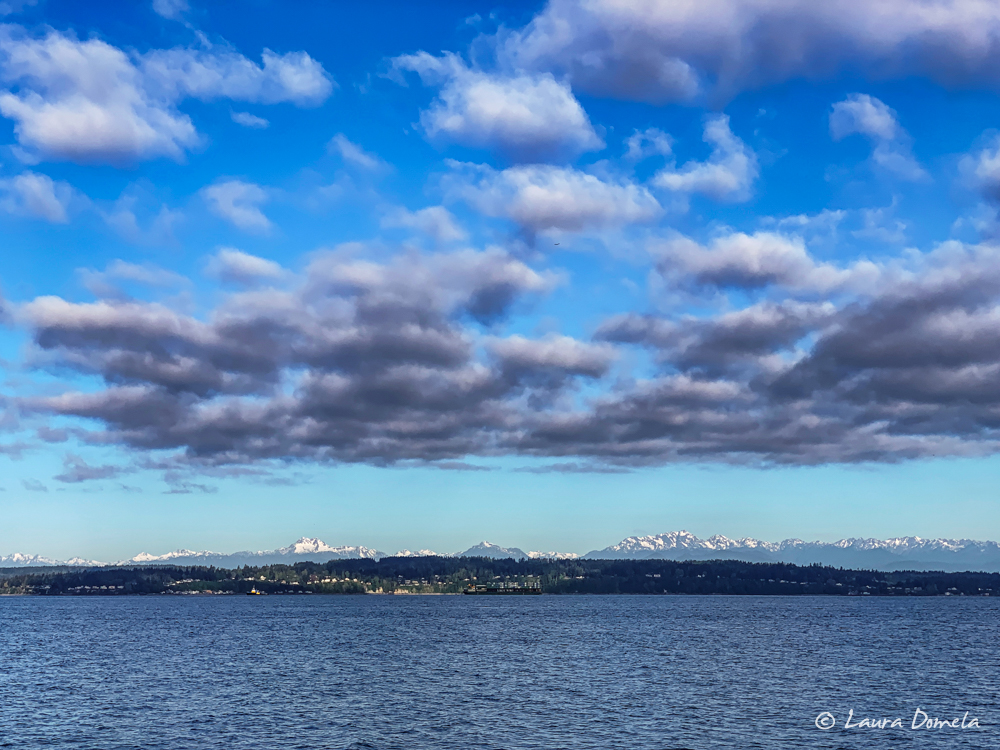 Not long after we departed, we noticed a fast-moving jet ski heading our way from the east. We've had this happen before (in SE Alaska, believe it or not) but that was someone we knew, coming to greet us. This was not someone we knew. He buzzed past Airship and sped off toward the north, wearing a helmet, and a giant black shark fin sticking out from his back. I was not quick enough to get a photo of him the first time, but managed to zoom in and get an okay silhouette when he was headed back past us, half an hour later after buzzing a few more boats.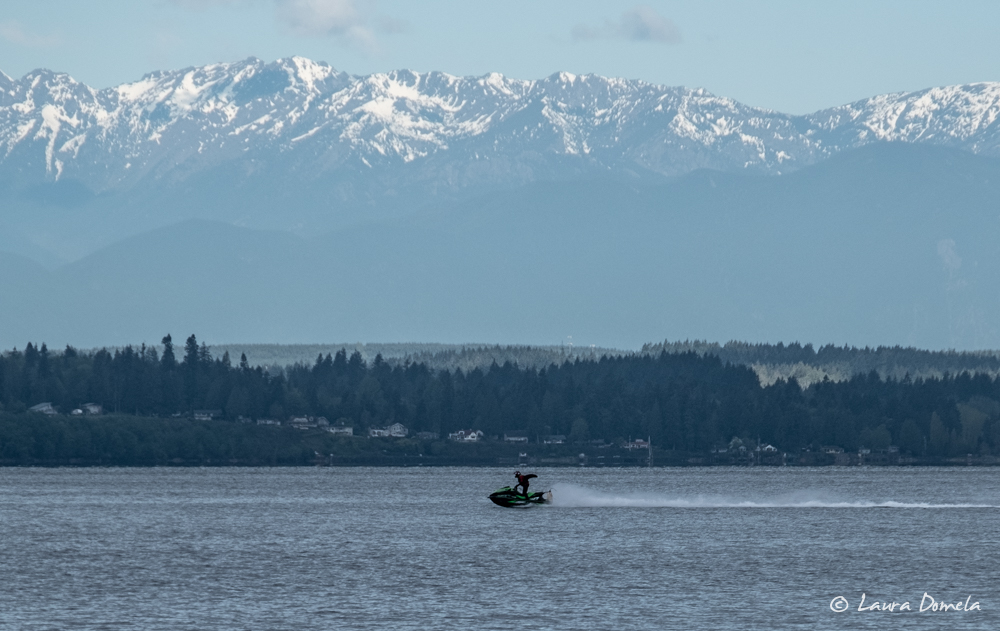 We cruised up Swinomish Channel through LaConner and then stopped back in Anacortes to pick up a few more things.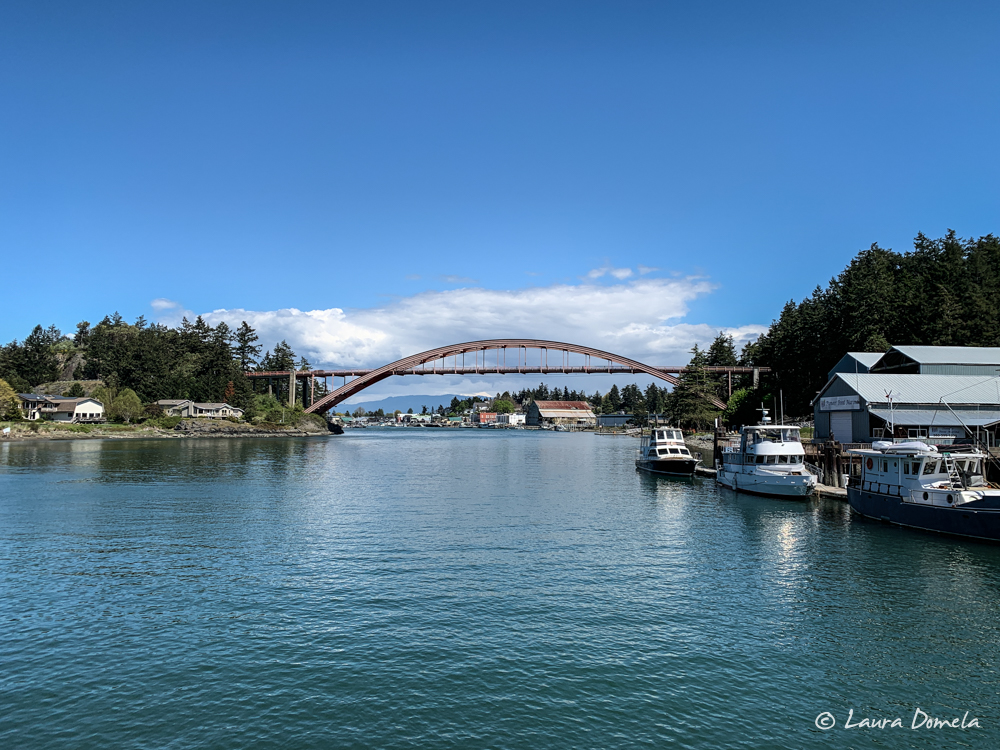 Next we headed out into the San Juan Islands for a couple days before meeting up with the group.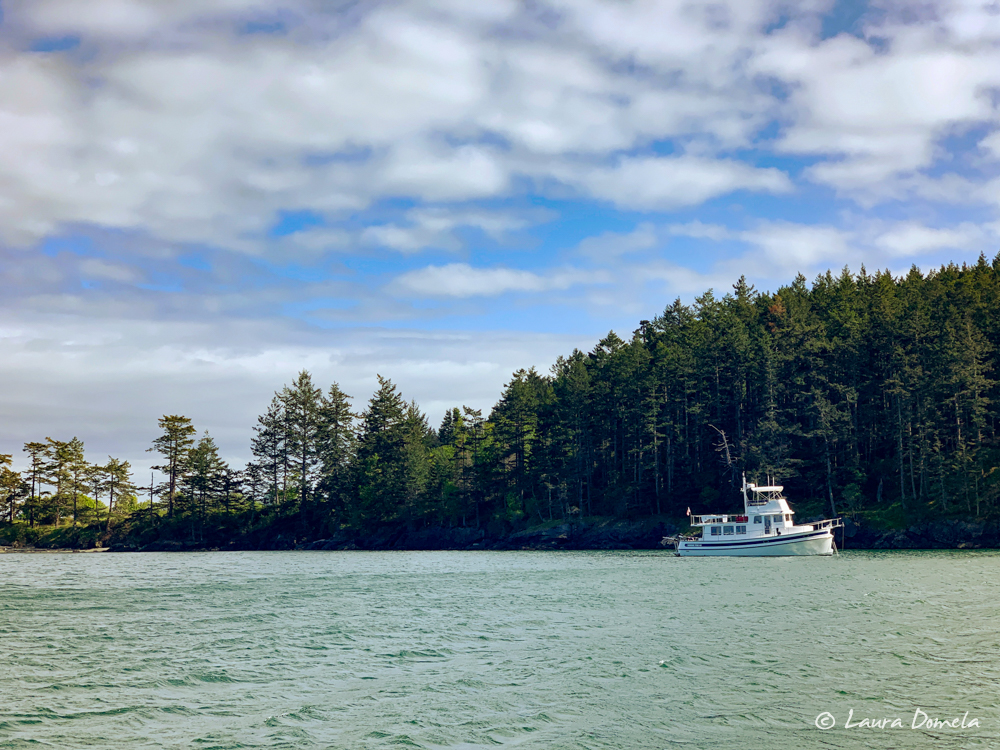 We spent one night anchored in Watmough Bay on Lopez Island, where we tried out our new anchor bridle (new Airship has an all chain rode) which worked perfectly. We took our new dinghy out for some exploring and worked on getting the trim settings dialed in for the most comfortable ride. The next day we cruised over to Rosario Resort on Orcas Island to celebrate my birthday (massage, dinner at The Mansion Restaurant…low key and lovely).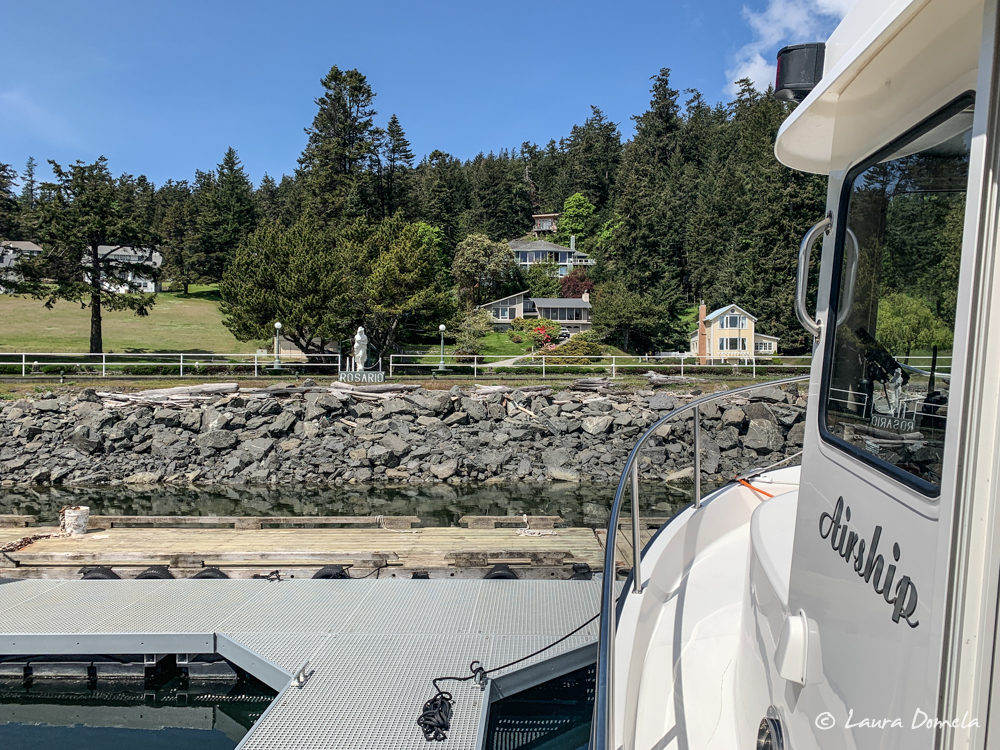 Everything is working perfectly on new Airship and we are thrilled to have more space this year. (Pretty soon we'll have to stop saying "new Airship".)
This year we have musical instruments aboard: UKULELES!! (Because, boat-sized!) Kevin and I started learning to play a couple months ago and are really having fun, so now we have two (okay, maybe three) ukuleles aboard: two low G tenor ukuleles and a concert ukulele.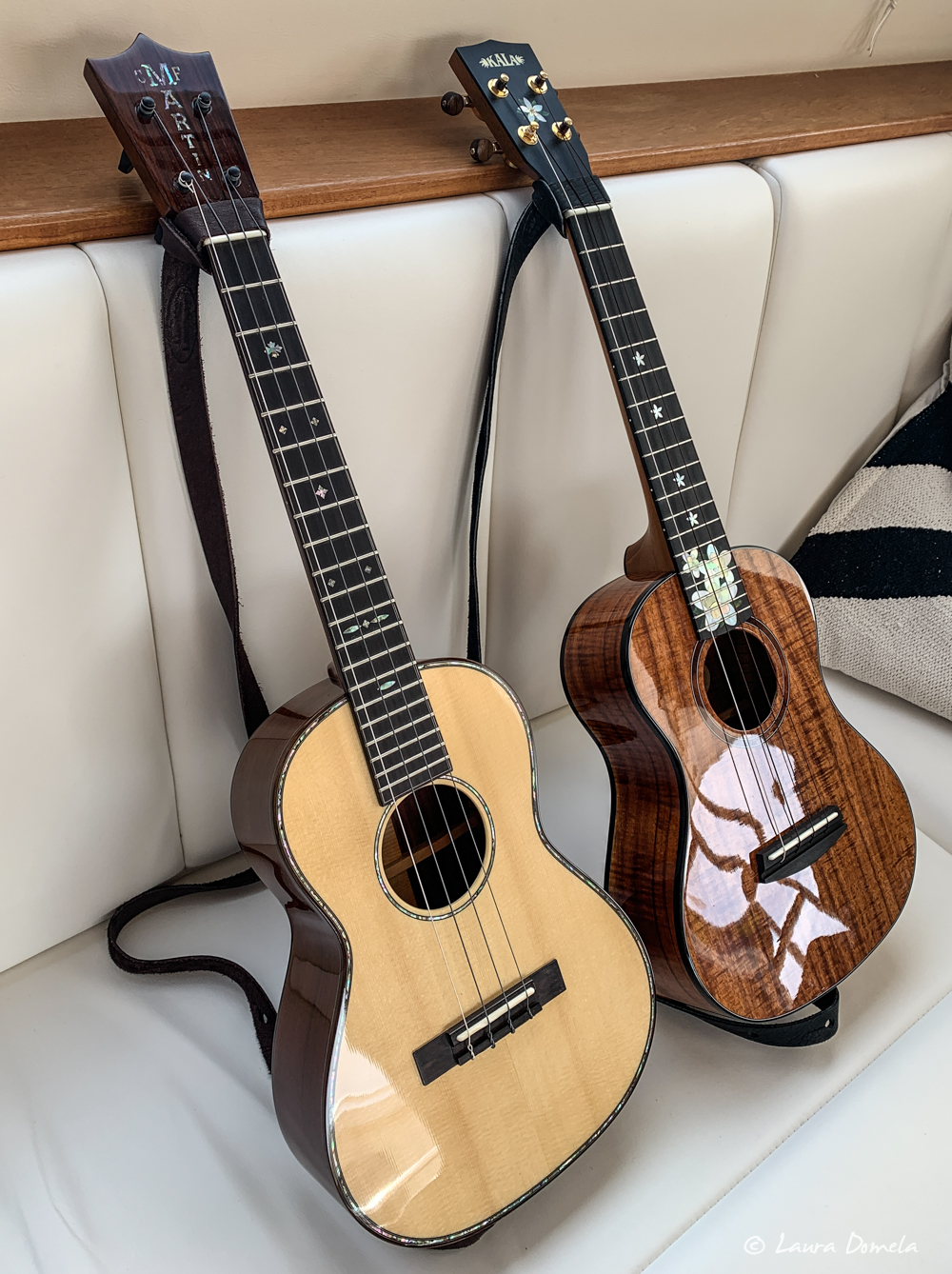 Anyway, we got an early start from Rosario on Saturday morning to meet the group in Prevost Harbor at Stuart Island. We're so excited to start this summer of cruising!
_________________________________
The last few years we've met the group at Roche Harbor. This year we chose Stuart Island because it gets us about 30 minutes closer to Dodd Narrows, which we like to hit near slack. Given the distance and timing involved, departing from Stuart instead of Roche means leaving at 6:00 a.m. instead of 5:30…a welcome 30 minutes of extra sleep! Of course, it doesn't hurt that Stuart is a beautiful spot.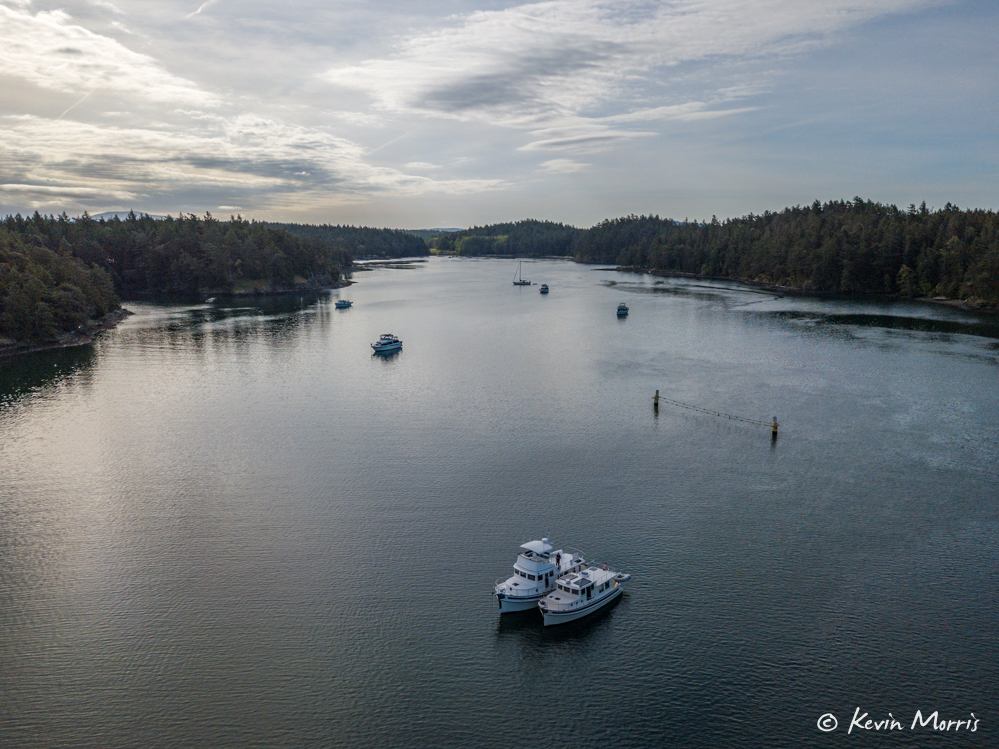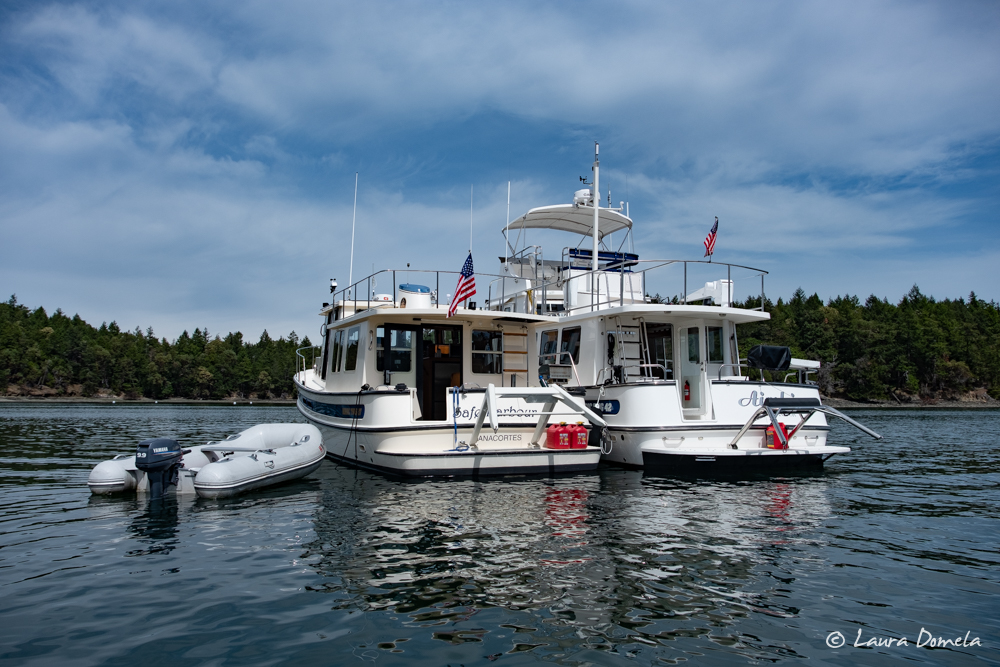 Alas, our plan was not to be. The northwesterly looks to be blowing constantly on the Strait of Georgia for the next several days. So rather than going from Stuart Island to Nanaimo on Sunday, then Nanaimo to Campbell River on Monday, we're slowing down. We'll time our trip through the Gulf Islands to arrive at the north end the day before we're planning to cross the Strait of Georgia.
At 5:00 p.m. we had our first group happy hour! Everyone dinghied over to Airship/Safe Harbour (proving that dinghies and davits work!) to meet each other and start the trip north. The group is friendly, funny, and compatible…we're excited for the next month of cruising with them!