Day 0 – The 2022 Slowboat Flotilla to Alaska is underway. Over the next four weeks our group will make its way up the Inside Passage through coastal British Columbia, through SE Alaska, ending in Juneau. We'll pass along the east side of Vancouver Island for around 300 miles, round Cape Caution, then proceed up the gorgeous northern coast of BC, crossing Dixon Entrance into Alaska. We will then continue north to Ketchikan, Meyers Chuck, Wrangell, Petersburg, then past the amazing tidewater glaciers of Tracy and Endicott Arms, before finishing our expedition in Juneau. 
We are starting a few weeks later than usual, and several of our group are already out exploring the San Juan Islands and southern BC, so we'll be picking up boats as we go north. 
Airship left Cap Sante Marina on Saturday morning with Rubicon (Ralph and Jeanette's Nordic Tug 39). We had full tanks, partly cloudy skies, and calm seas for an easy 44nm cruise up to Ganges Harbour on Saltspring Island. We had a brief sighting of a pod of Orcas just after entering Canadian waters, but they were too far away to photograph. There was considerable traffic, both recreational boats as well as commercial shipping. Memorial Day weekend certainly added to the fun.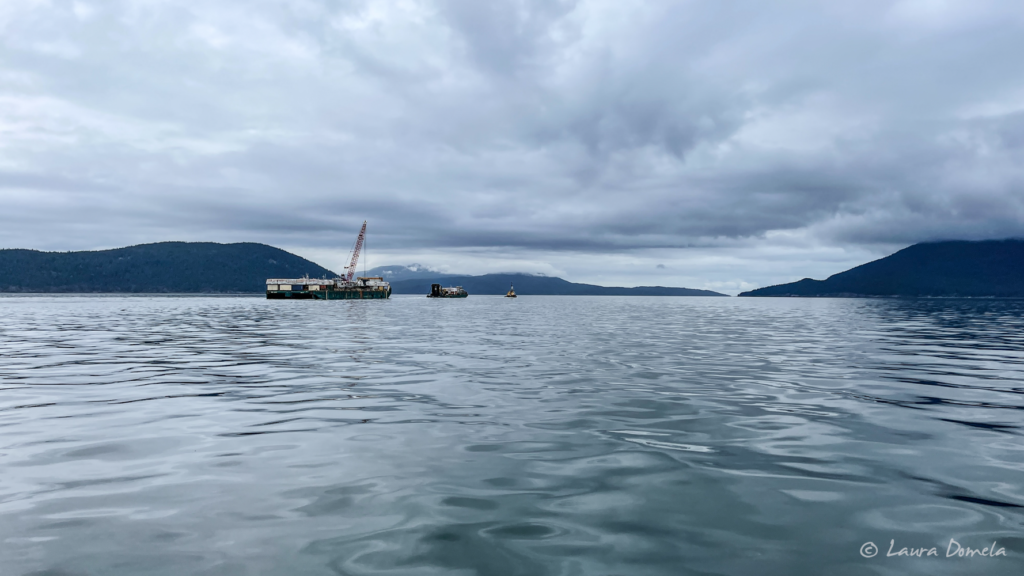 We were stopped and boarded by Canadian border patrol just after we crossed into Canada. The agents were courteous and the whole thing was quick. They just wanted a look at our boat documentation and passports and asked a couple questions about our plans for being in Canada. 
We used the ArriveCan app to provide all our information to Canadian authorities in advance. The Nexus program is temporarily suspended, so we had to call from the dock once we arrived, but were then easily able to clear by phone. Another one of our flotilla boats (Impulse, Scott's Selene 53) was waiting for us in Ganges, so our band continues to grow.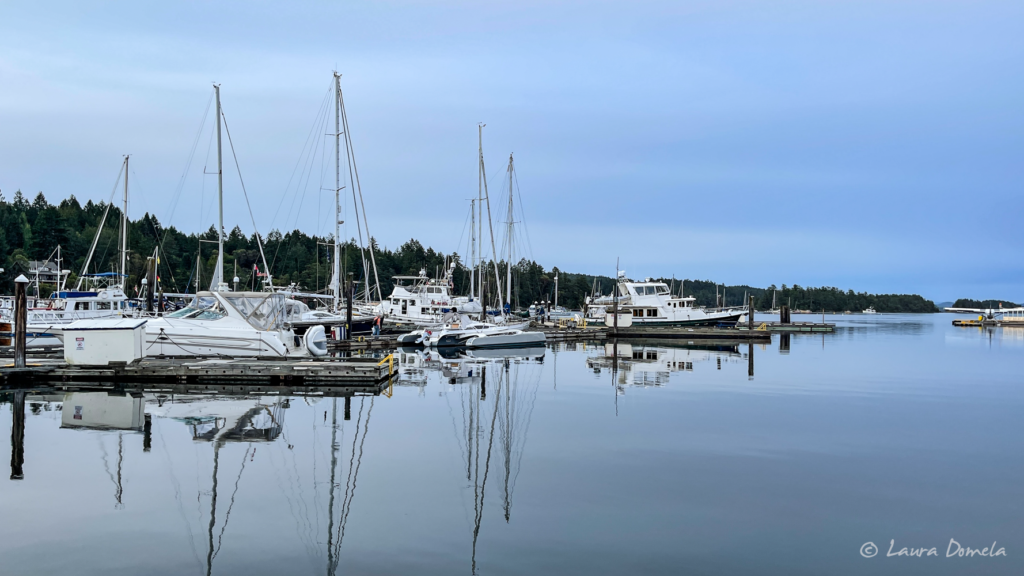 If you're headed into Canada from the US, it pays to leave with minimal provisions, then stock up for your Canada stay after you clear customs. Ganges is a great place to provision, there are farmers' markets, a wonderful supermarket with lots of local products., and a number of great shops with just about anything you might need.
The group enjoyed a fantastic dinner at Auntie Pesto's, one of our favorite spots in town.
Day 1 – Sunday morning we had an early departure (6:00a.m.) so that we could catch slack current at Dodd Narrows, then continue on to our destination for the night. It was a longer day – 70 miles and almost 10 hours underway. Dodd Narrows is an easy rapids to navigate. There are generally a number of boats on each side waiting around for slack to transit, but the channel is wide enough to accommodate vessels going both directions at the same time. The biggest challenge is large commercial vessels, and particularly log booms towed by tugs, who need to be given a wide berth. Dodd can also get up to nine knots at max flood or ebb, so it pays to time your transition near slack.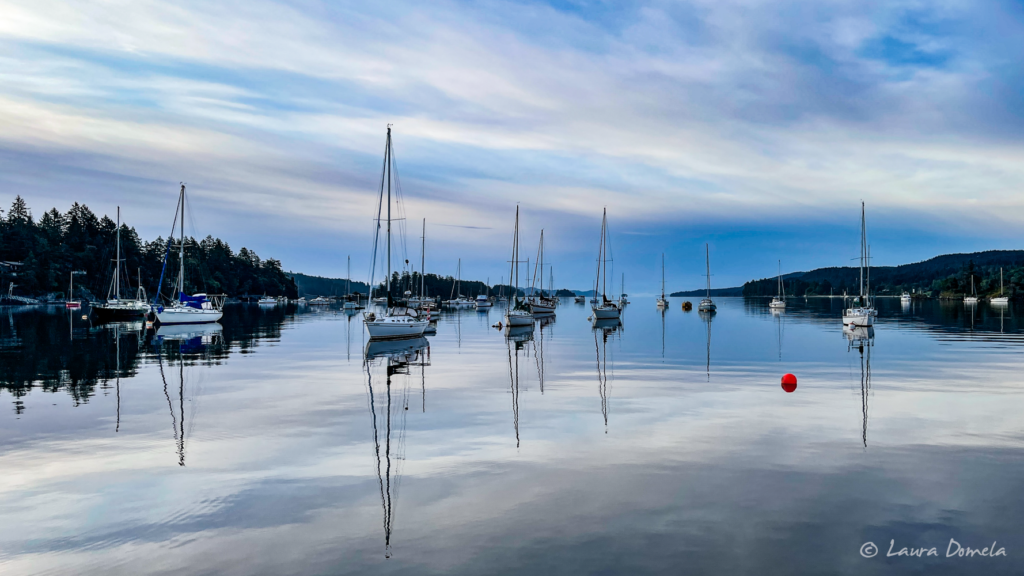 The weather was calm, and our cruise north up the Strait of Georgia was smooth. Tons of recreational fishing boats were out, so we had to pick our way through a few nests of them along the way. The torpedo range at Area Whiskey Golf was inactive, so we were able to make a beeline for our destination without being interrupted by live fire operations – always a bonus.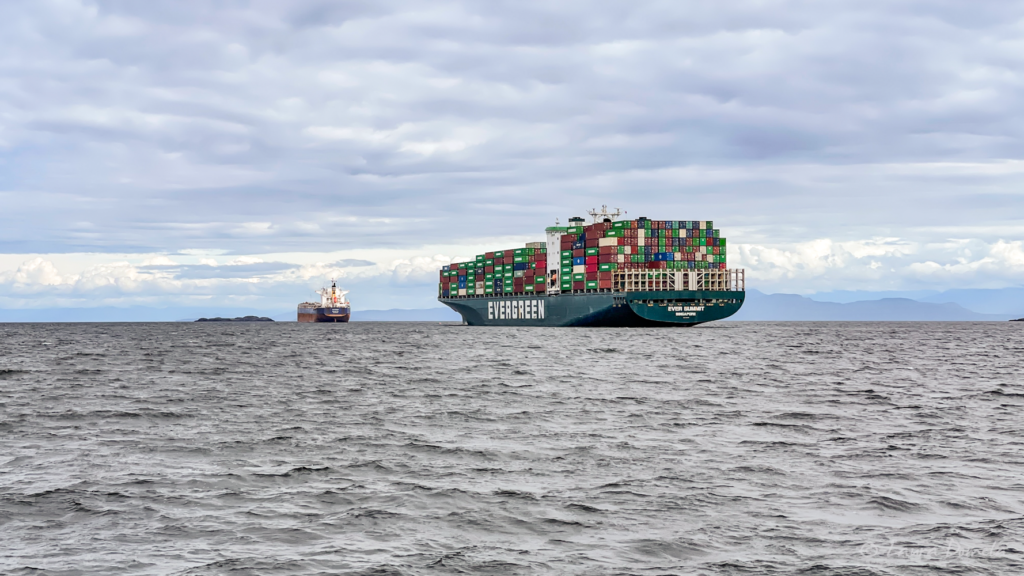 We spotted another pod of orcas in the Strait of Georgia (and got some photos this time)!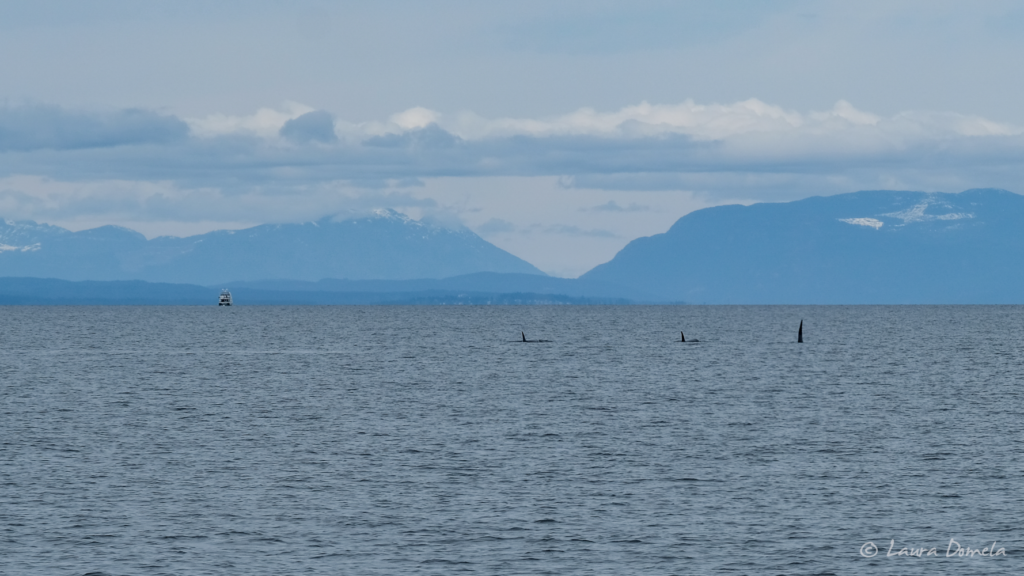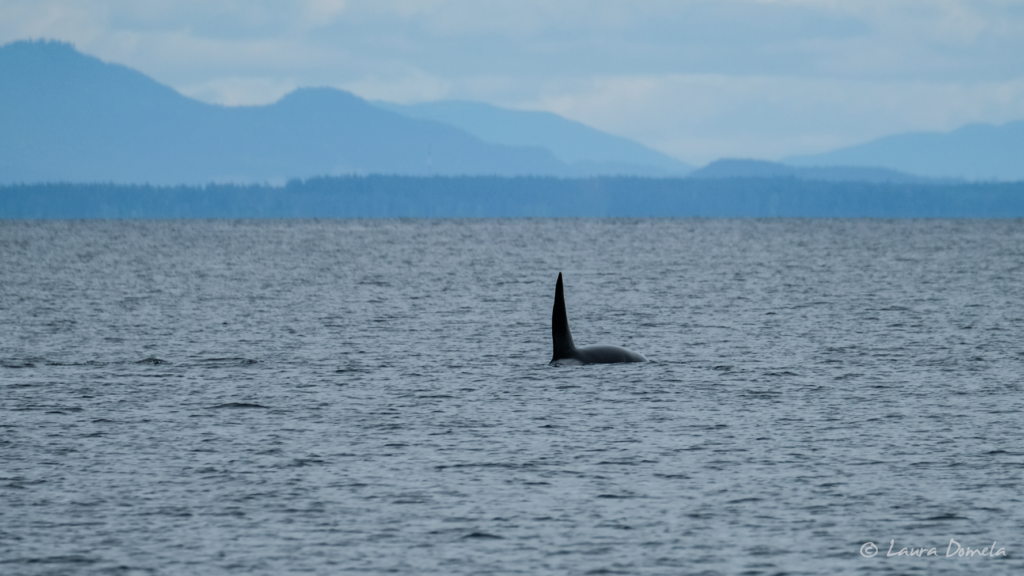 Tribune bay is a large anchorage with space for countless boats. There were a dozen or so this time – counting our group. There is a nice sandy beach and some good hiking trails.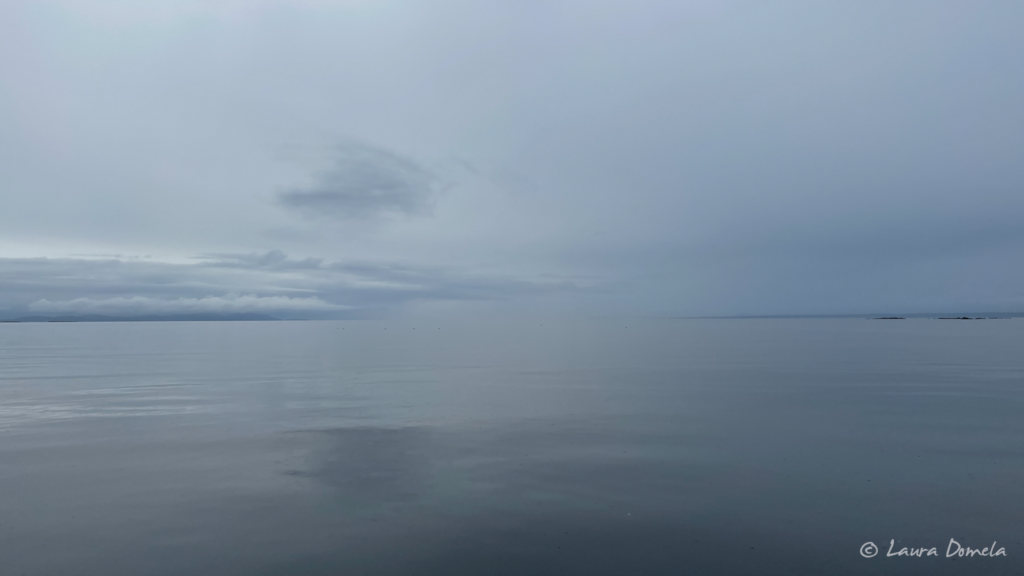 The group gathered for happy hour aboard Airship, and we went through our next two days' plans and weather forecasts. It's shaping up to be a fun expedition this year!