The beautiful weather continues! We awoke this morning to bright sunshine and our group was so excited to get going that we left Roche Harbor by 8:00 a.m. — an hour earlier than originally scheduled.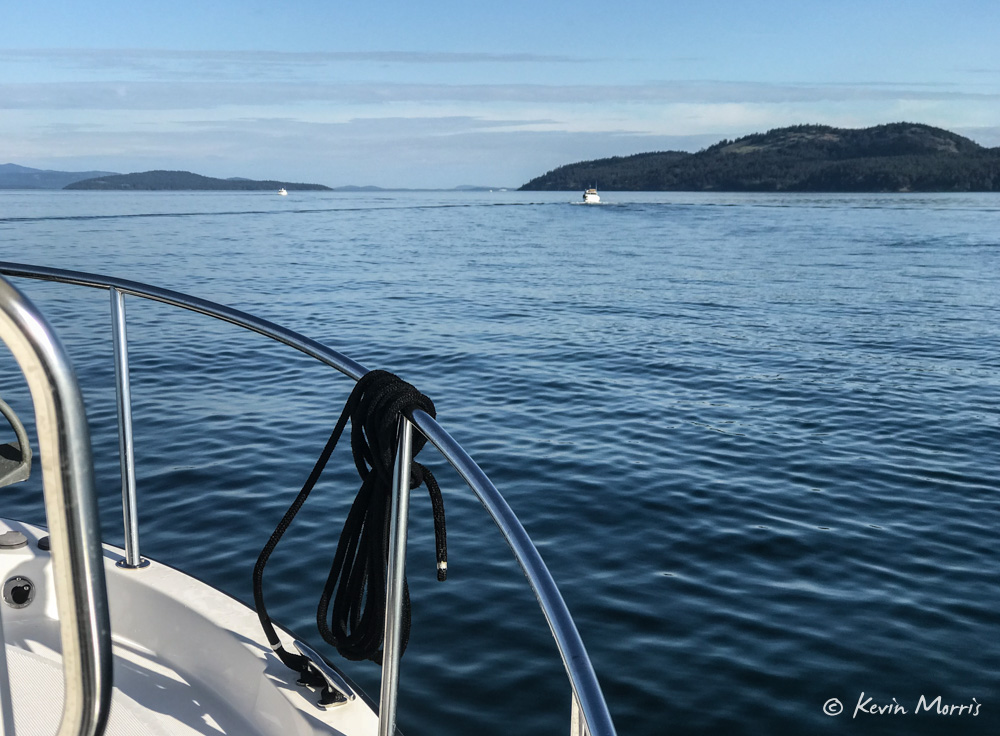 All but one of us has Nexus (the trusted traveler program that lets us clear Canadian customs by phone most of the time), so one boat had to stop and clear customs at Pender Harbour — a bit of a detour but not too bad. The Nexus-havers called the Canadian customs office and cleared with just a brief stop in Montague Harbour. This is how it normally goes: you call in, give them your boat registration number, passport number for each person on board, and then answer a series of questions, which we've found can vary greatly from agent to agent! This year they asked us on Airship whether we were an inboard or outboard! That's a first. They asked what we had to declare and we declared our bar stock and wine and no firearms, fruits, or tobacco. The agent told us to stop in at Montague Harbour, wait five minutes for a customs officer, and if none was present to carry on our way, which is just what we did. We've been into Montague Harbour a handful of times and there's never been an agent present, and no one on the phone has ever been able to tell us which dock is the customs dock (so we check all of 'em).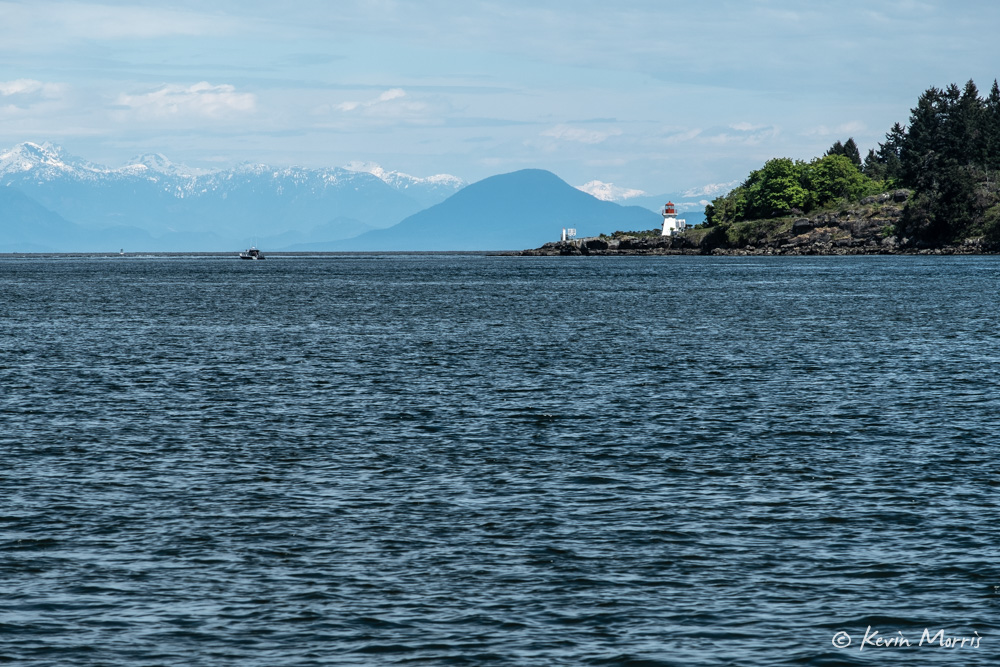 We were greeted into B.C. by a small group of Dall's porpoises surfing our bow, which is always a treat. I try to make some noise up on the bow, cheering them on so they know I appreciate the visit. They can hear me, right?
We had a beautiful cruise up to Gabriola Island (about 40nm).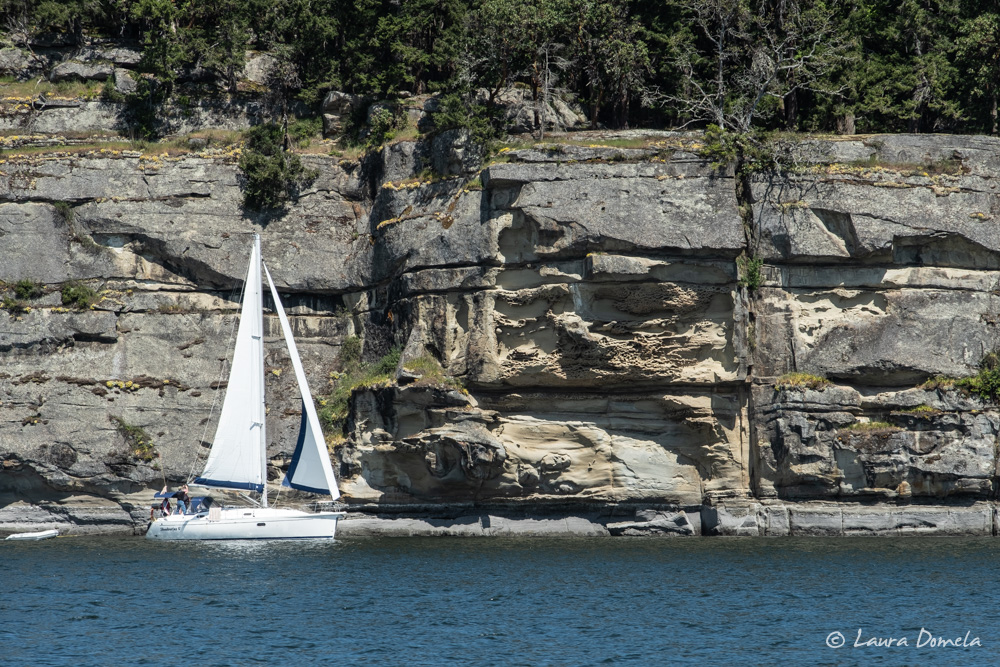 Leaving early meant that we were set to arrive at Gabriola Passage about an hour or more before slack. We had about 2.5 knots of current against us at the tightest pinch point, which wasn't bad at all.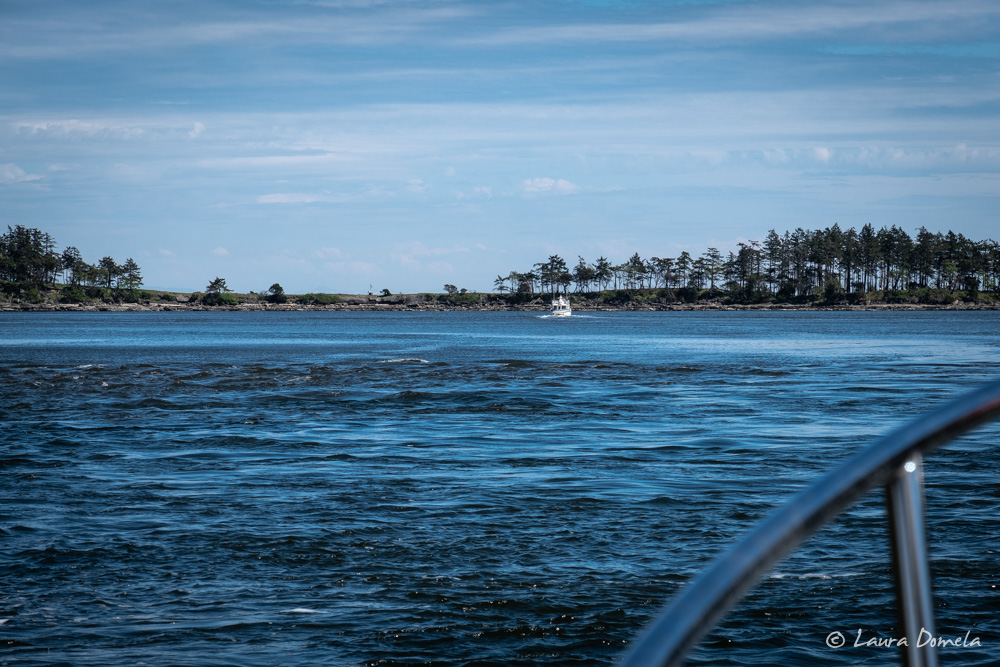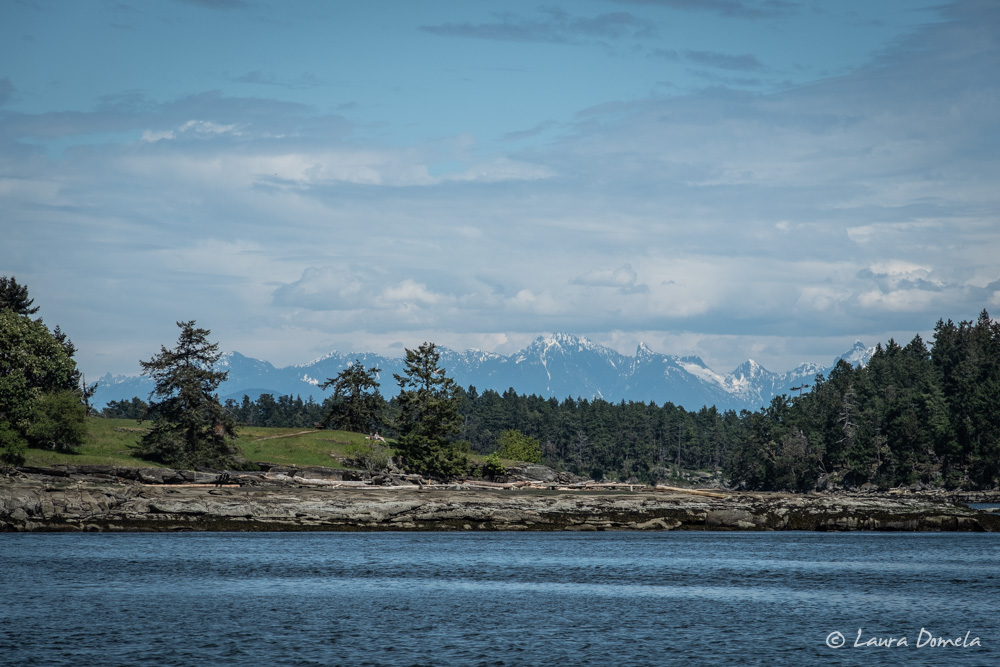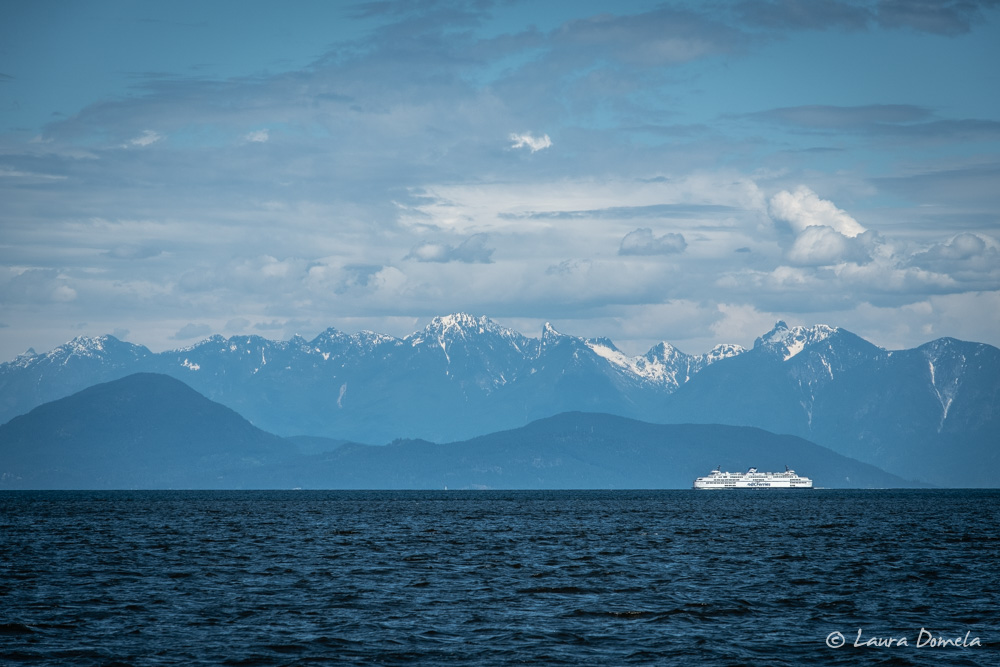 We got all tucked in at the Silva Bay Marina. Unfortunately, the pub burned down last October, so we don't get a night off from cooking yet! Potluck on the dock!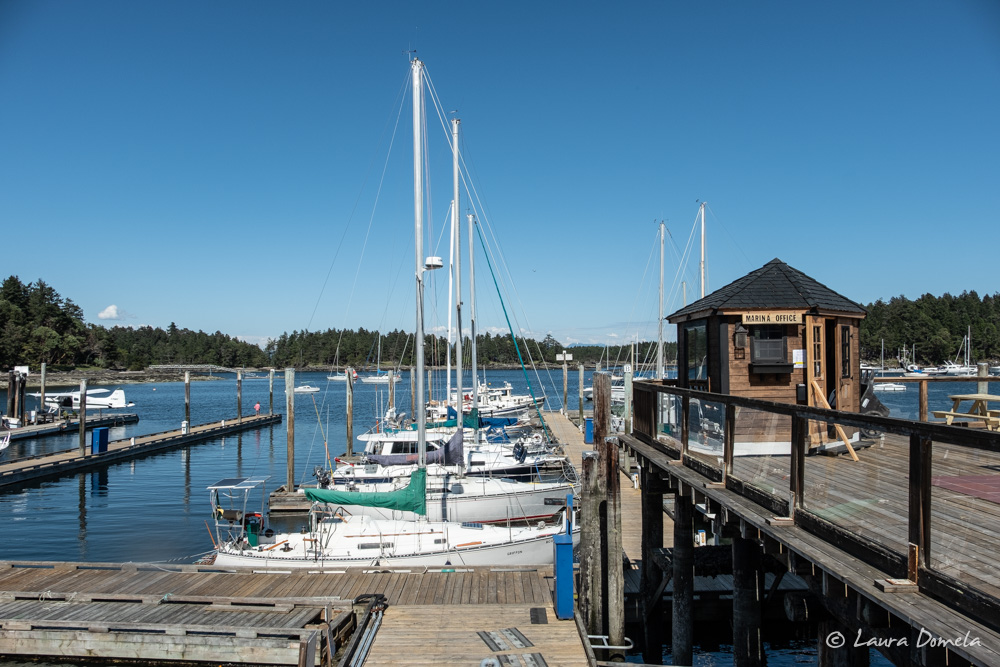 Eileen and Dan, assembling their new folding kayak, with help from Sam and Kevin.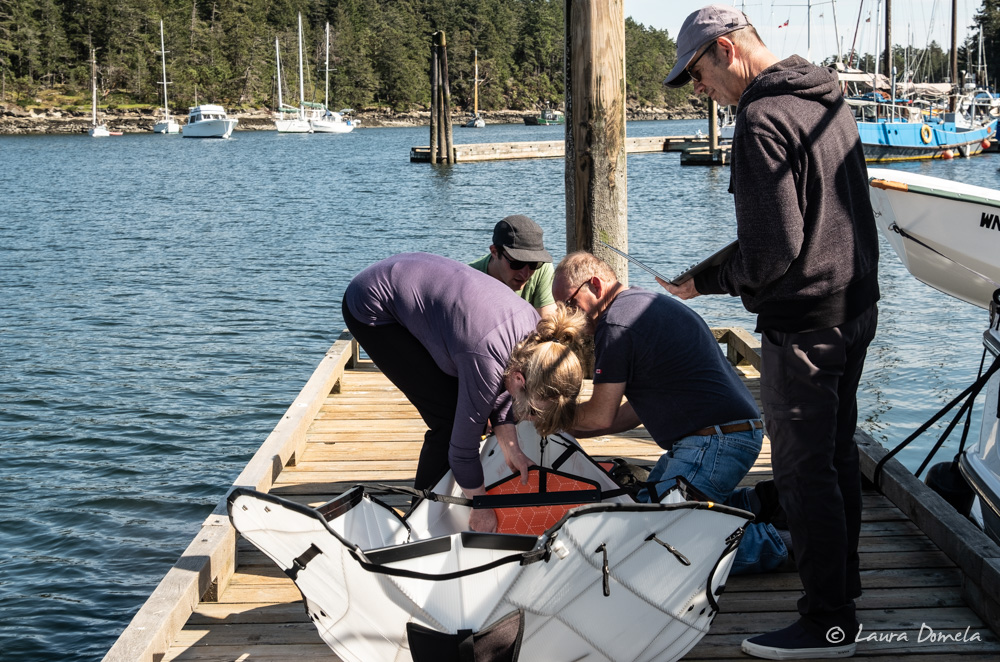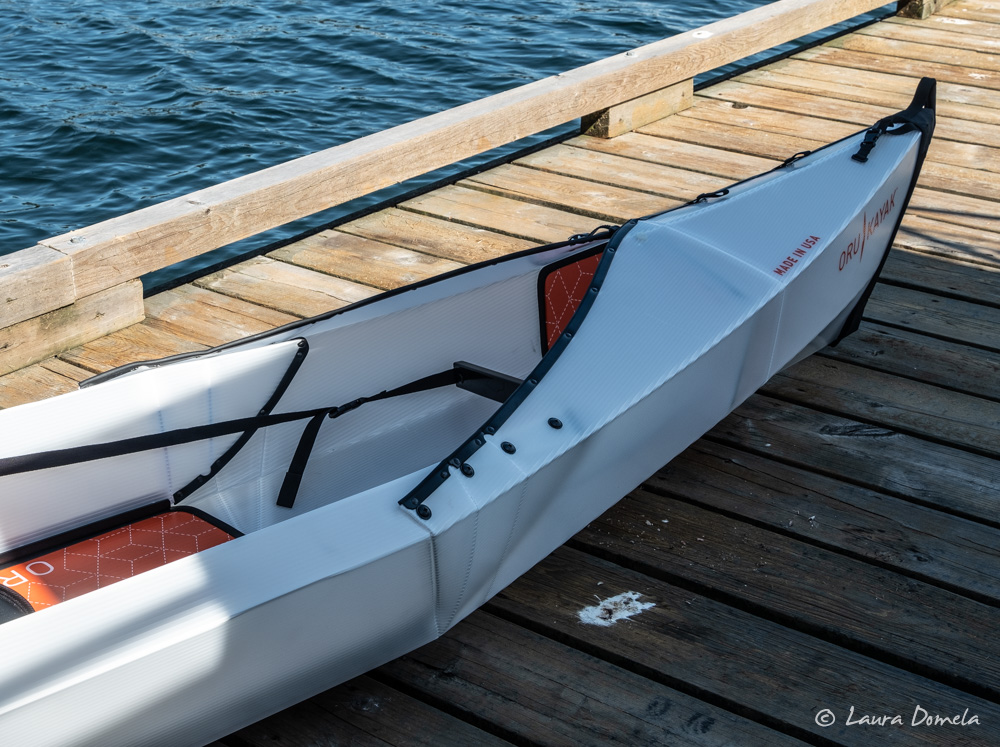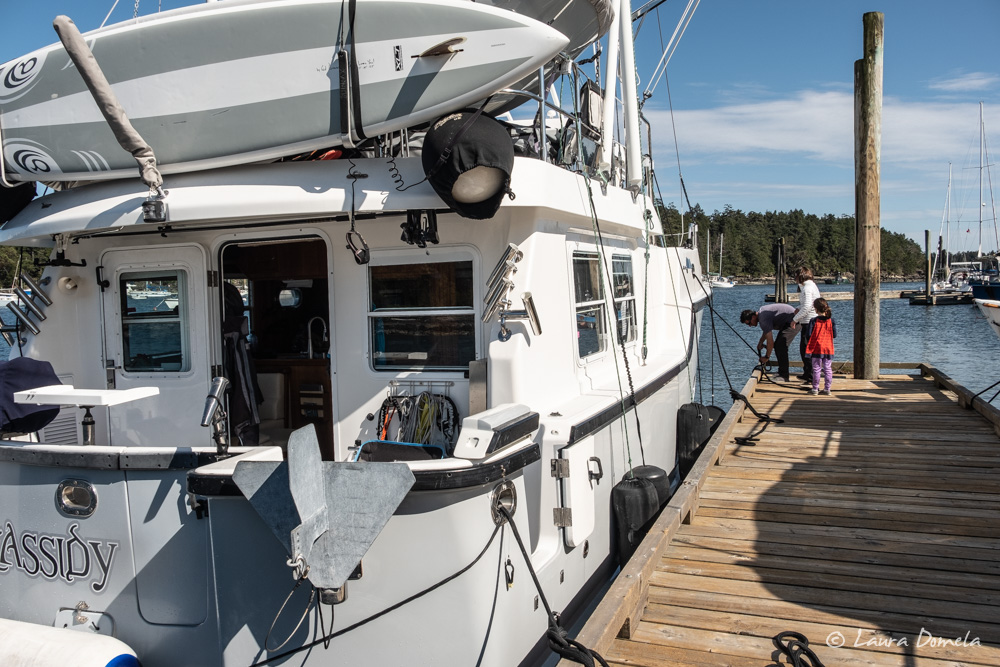 Happy hour/dinner on the dock tonight was fettuccine gorgonzola, salad, and chicken, with a variety of snacks and appetizers to start. We've got to take advantage of the nice weather while we've got it!
We're planning to cross the Strait of Georgia in the morning. The Environment Canada forecast looks great—southeast winds 5-15 knots—but Windy and Windfinder don't agree. They indicate wind will be more like 15-25 knots from the southeast. Uncomfortable perhaps, but not unsafe.
Today: 42.7 nautical miles, 6 hours 23 minutes
Flotilla total: 42.7 nautical miles, 6 hours 23 minutes underway