Airship Goes to Alaska 2016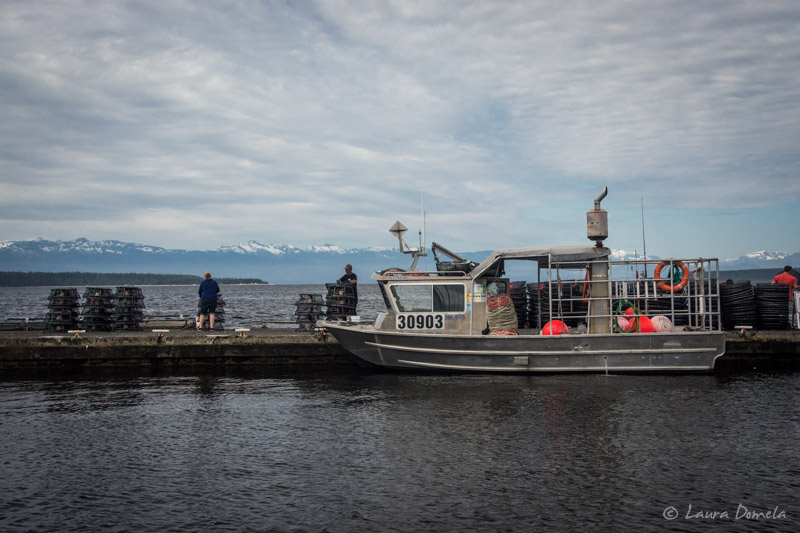 We got up early this morning in Lund and headed up to Nancy's for breakfast (and a couple of blackberry cinnamon rolls to go). Prawn season opened today, so the docks were crowded with prawn traps and buoys being loaded onto fishing boats. We left after breakfast and decided to head up toward Toba Inlet.
I snapped a photo of our neighbor's boat as they headed out this morning. We'll likely meet up with them again (they're on their way to Wrangell) so I can give them this photo, but hey guys! If you see this post, just right click and save it if you want it! 🙂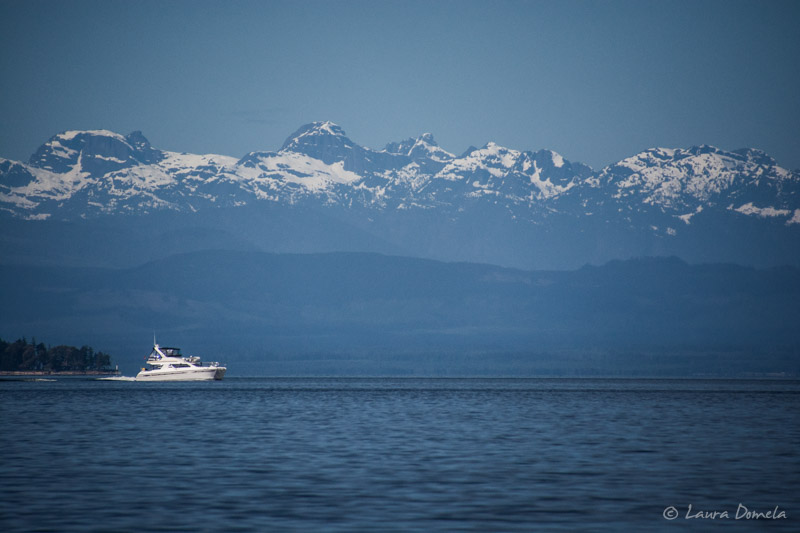 I love turning the corner into Desolation Sound and being greeted by this: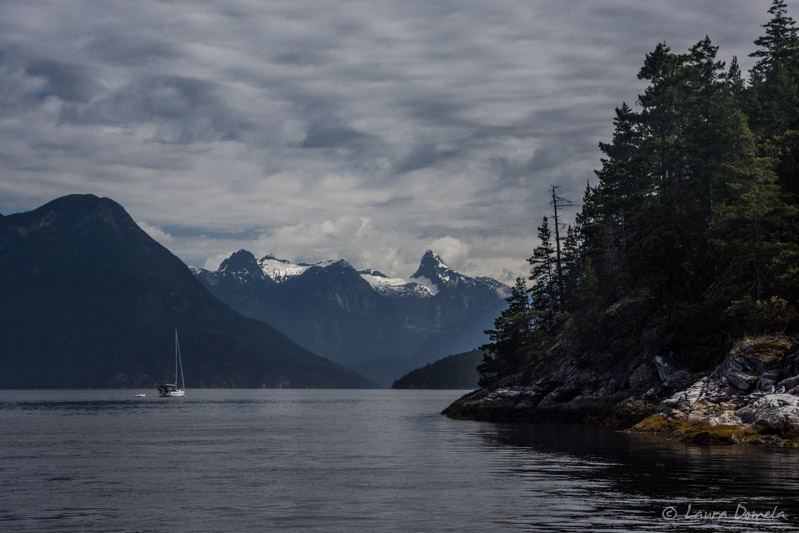 It was gray and drizzly this morning but cleared up nicely for the rest of our day.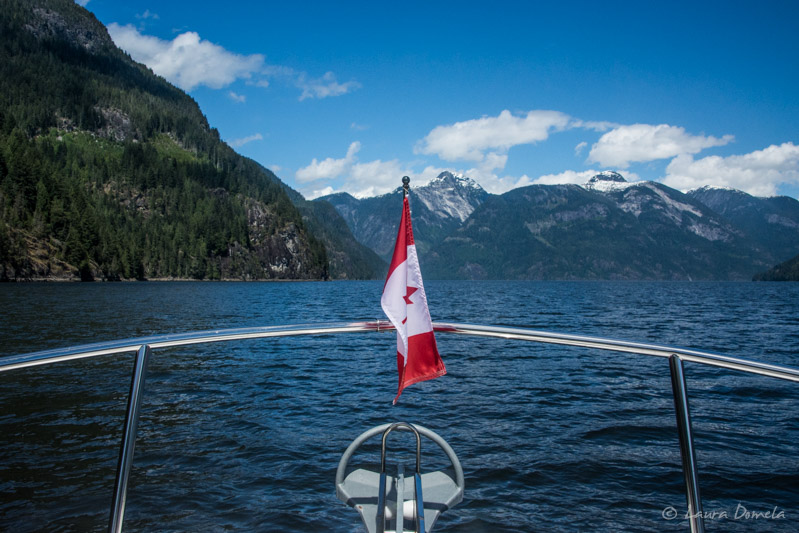 We went up to Toba Inlet and cruised in about half way to check out some waterfalls.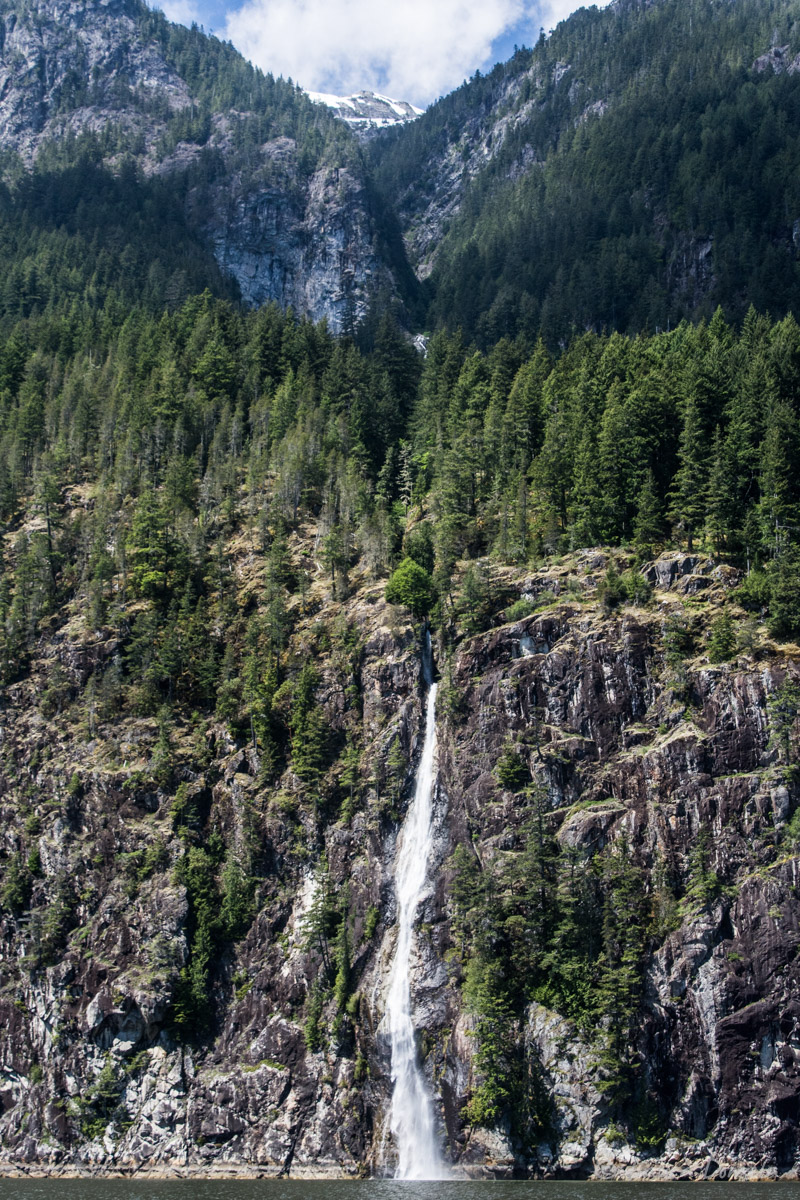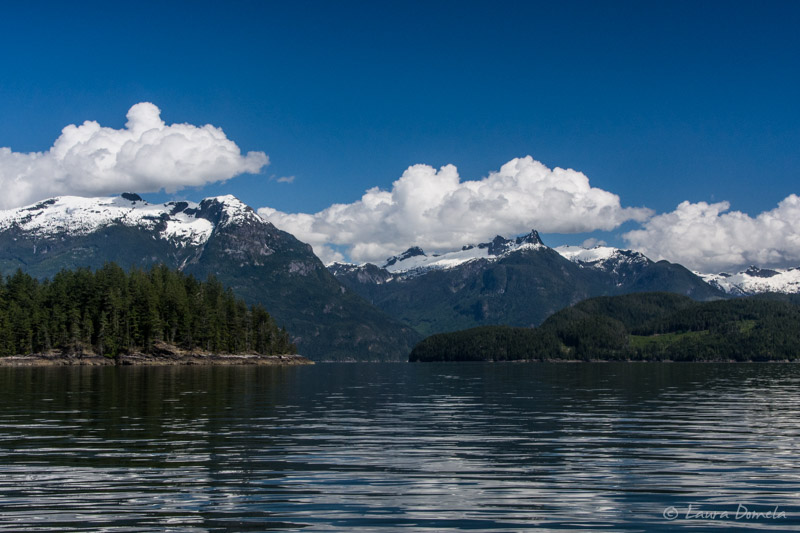 Pretty stunning scenery, isn't it? And it's only going to get better (well, more dramatic) from here.
We did a fairly long cruise today just to cruise…we ended up anchoring in Squirrel Cove on Cortes Island, which as you can see on the map, is not that far from Lund (as the crow flies). Today's cruise was 55.4 nautical miles in 7 hours 32 minutes: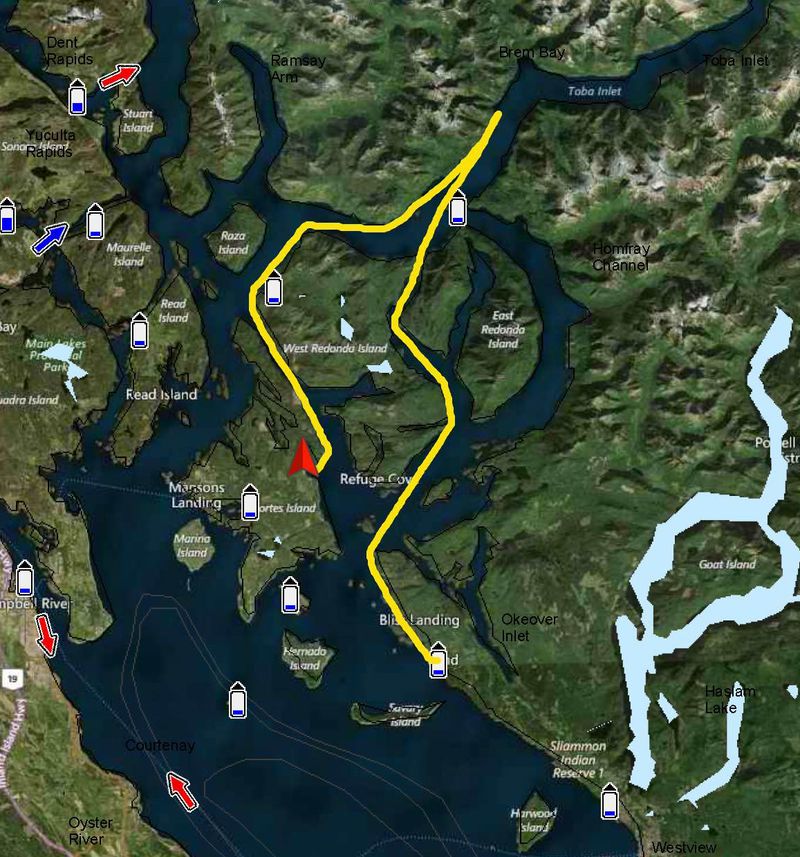 We drove around the anchorage area in Squirrel Cove surveying the bottom with our new sonar….great way to pick a spot where there aren't a bunch of logs!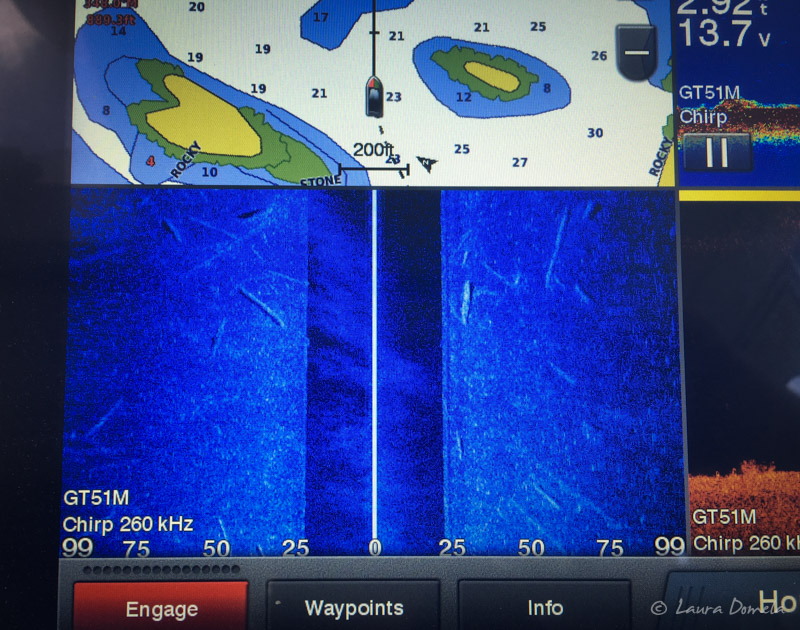 Once successfully anchored, Kevin took the drone up and we took a few photos from the air: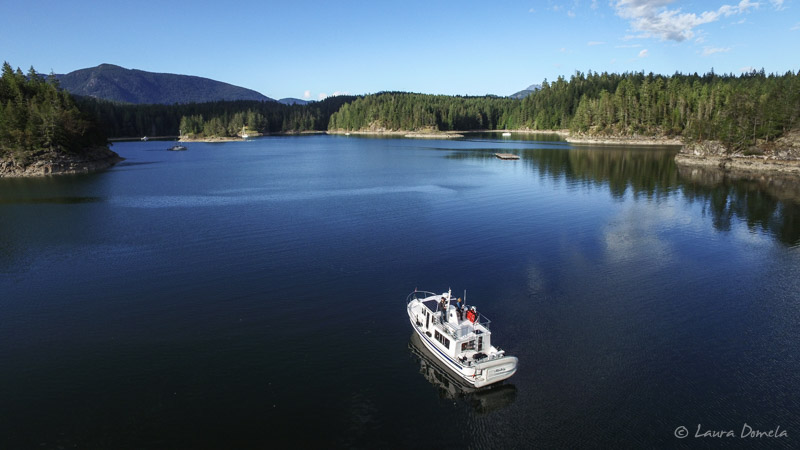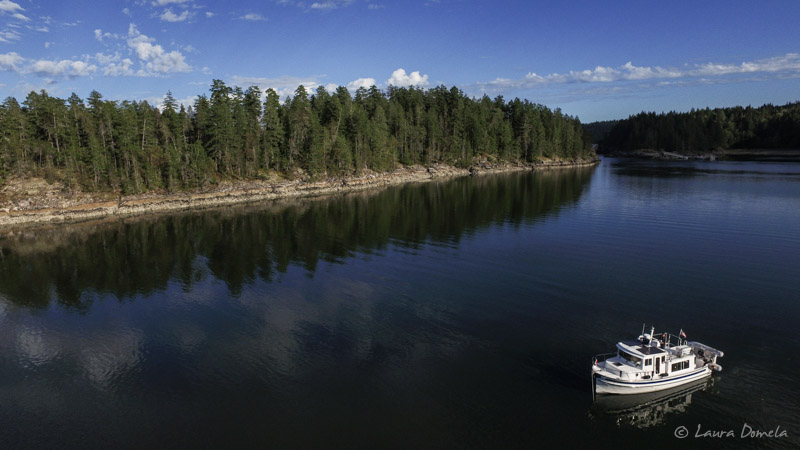 Tomorrow we'll head outta here around 5:45am to get to Dent Rapids by high slack (9:21am) and then we're not sure where we'll stay tomorrow night. We'll let you know tomorrow!