Our steam train returned to Skagway on Monday around noon, and we headed for Haines (again) because Haines is great! But at the last minute we decided to stop and anchor in Taiyasanka Harbor. We still want to go back to Haines, but thought we should try a new place. Taiyasanka Harbor was pretty and we had a nice view of Ferebee Glacier from our anchorage in one direction….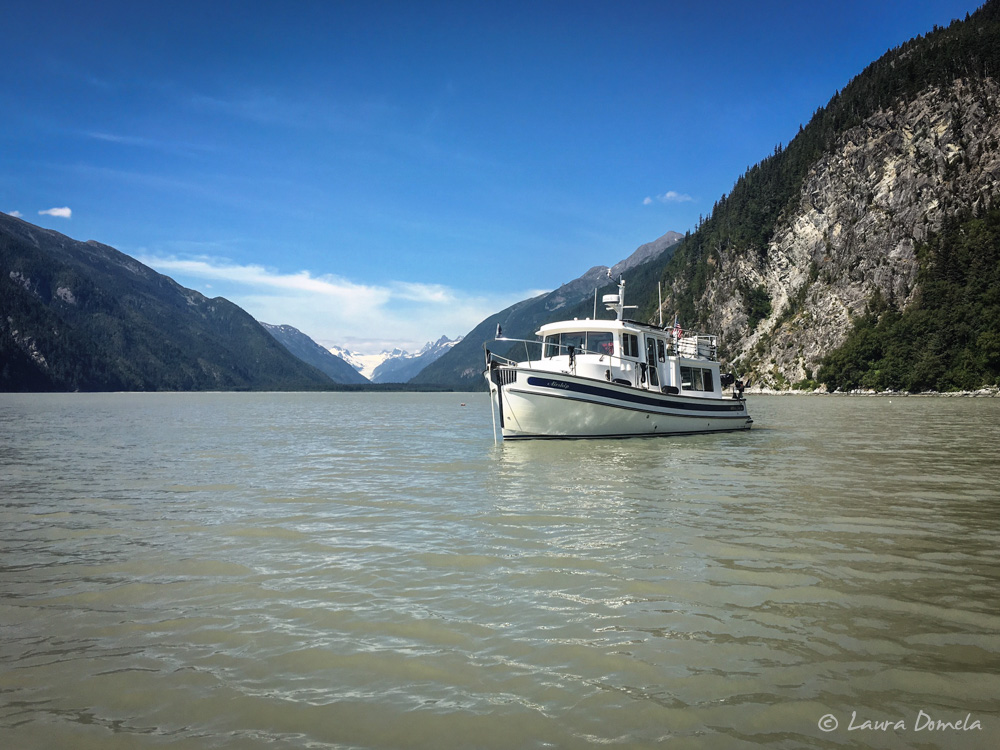 …and several gorgeous mountain ranges in the other directions. (The water in here is so silty you couldn't see more than two inches past the surface.)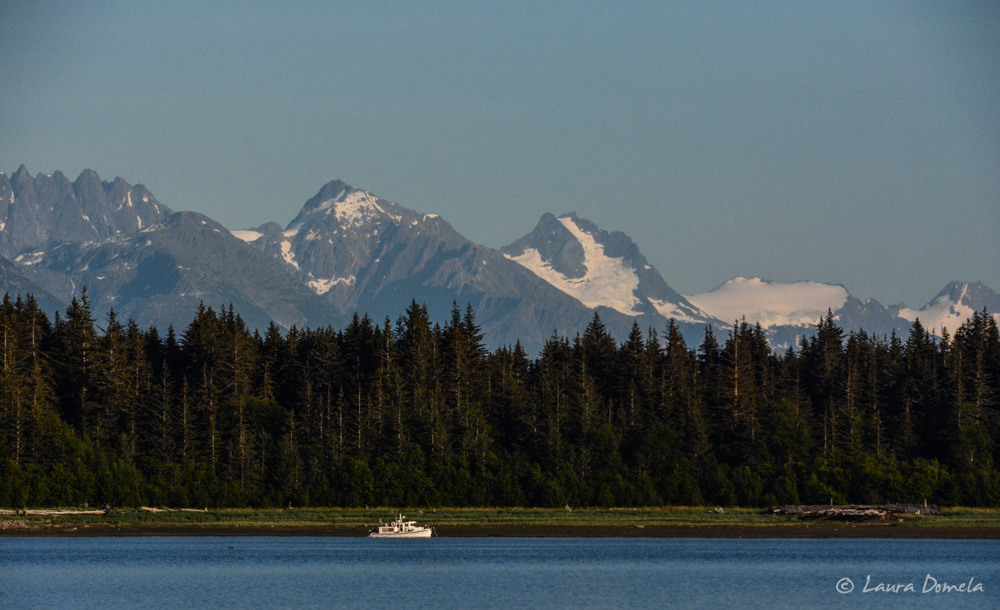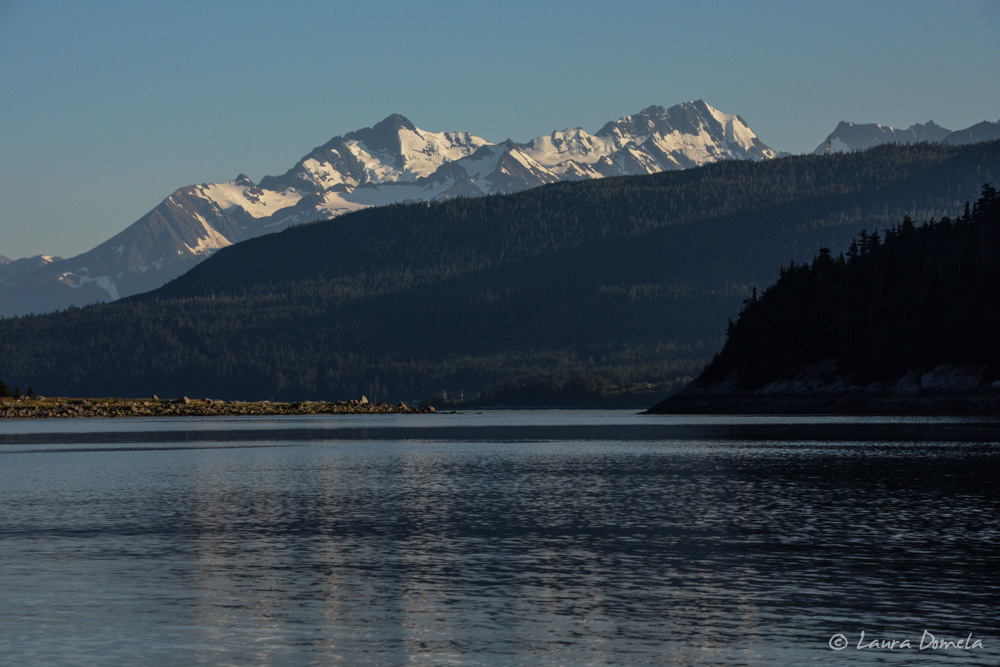 In the morning we continued south in Lynn Canal, thinking we'd stop for the night in William Henry Bay, but the conditions were so good we decided to go all the way to Swanson Harbor, where Lynn Canal meets Icy Strait and Northern Chatham Strait.
However, as Lynn Canal tends to do, conditions worsened and were not as forecast. When we finally got out of it, waves were about 4ft and pretty close together and sloppy. The fisherman were complaining all over the radio. ("I'm not buying fish in this crap. If you wanna go into William Henry I'll meet you in there, but not out here.") We ducked out in St. James Bay which wasn't all that protected, and had about a zillion crab pots, but we managed to weave our way in past most of them and found an open enough place to anchor for the night. I made crab risotto with the crab we caught last night in Taiyasanka, and we put the traps out again.
In the morning, Kevin collected pots and we had one big keeper Dungeness (I made crab cakes with it and we'll have them for lunch or dinner). We left St. James Bay around 7am and headed for Swanson Harbor. It was still a bit windy (10-12kts) and it was more choppy out than the wind should have it. Not sure why, but overall it wasn't too bad a cruise down to Swanson.
St. James Bay to Swanson Harbor: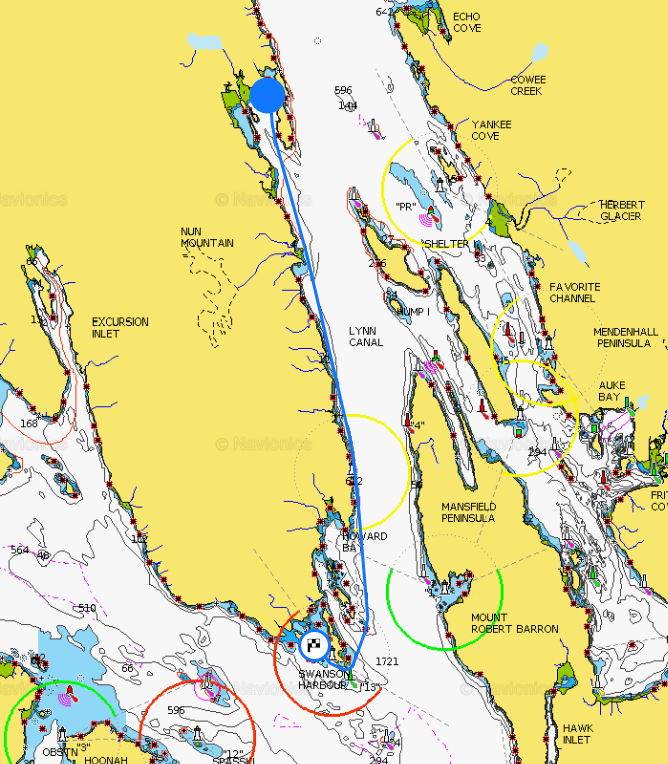 We opted to anchor in Swanson, rather than stay at the state float. We worked for several hours after we arrived, and eventually put out the crab pots again. Dinner, more work, etc. etc. kind of boring. Swanson was fine…nothing remarkable about it in my opinion, but fine.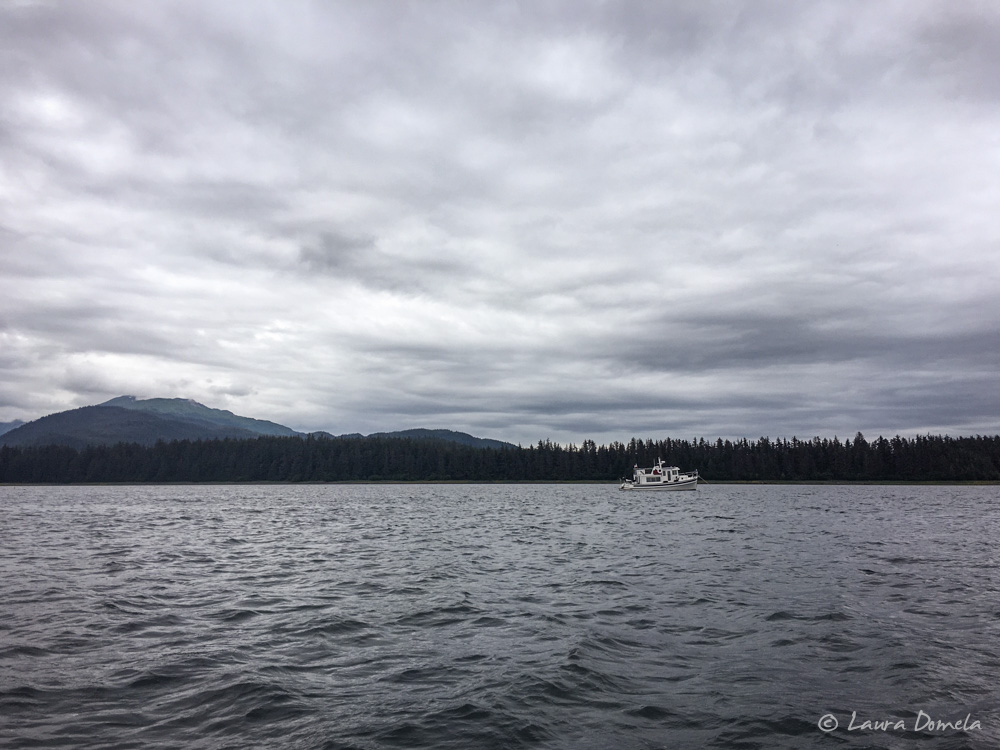 This morning we pulled the pots (two Dungies) and then headed for Hoonah. It was calm and foggy on Icy Strait.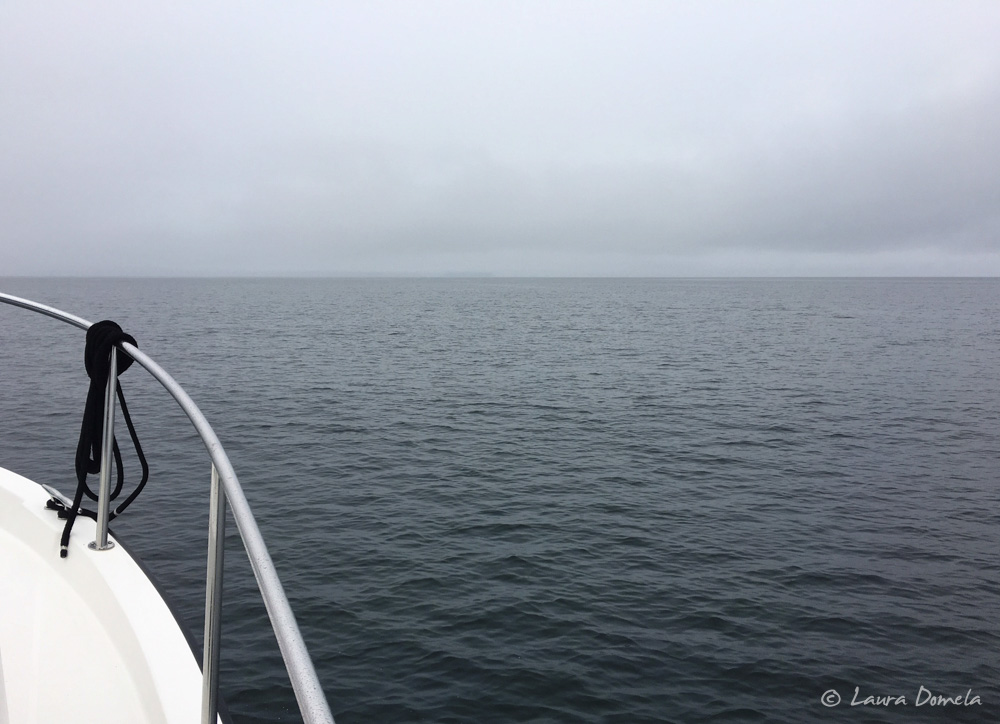 And now, we're in Hoonah!
Swanson Harbor to Hoonah: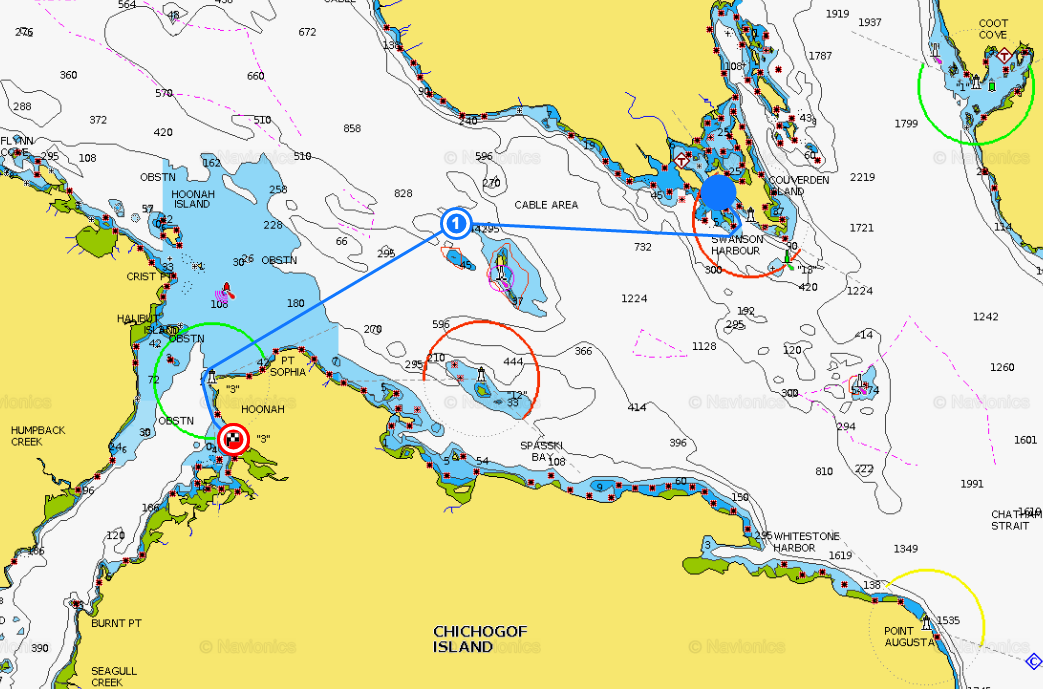 We put a load of laundry in, then walked up to Hoonah Trading and got a few groceries. We had lunch at Chipper Fish (we split a Sriracha Burger and some salmon tacos and both things were really good!)
After more laundry and washing off the boat, we're cooking the two Dungies we caught this morning and we're not sure what we'll do with it yet….eat it for dinner, or eat the crab cakes (which we haven't cooked yet) and save today's crab for tomorrow. #alaskaproblems
Some Hoonah dockside still lifes: