We checked in on Wednesday afternoon (July 27) at Bartlett Cove just in time to make the 2pm orientation. Not much room at the dock (well, mostly due to the inconsiderate spaces left between other docked boats) so we rafted Airship onto Safe Harbour and hustled up to the Vis (code for Visitor's Center).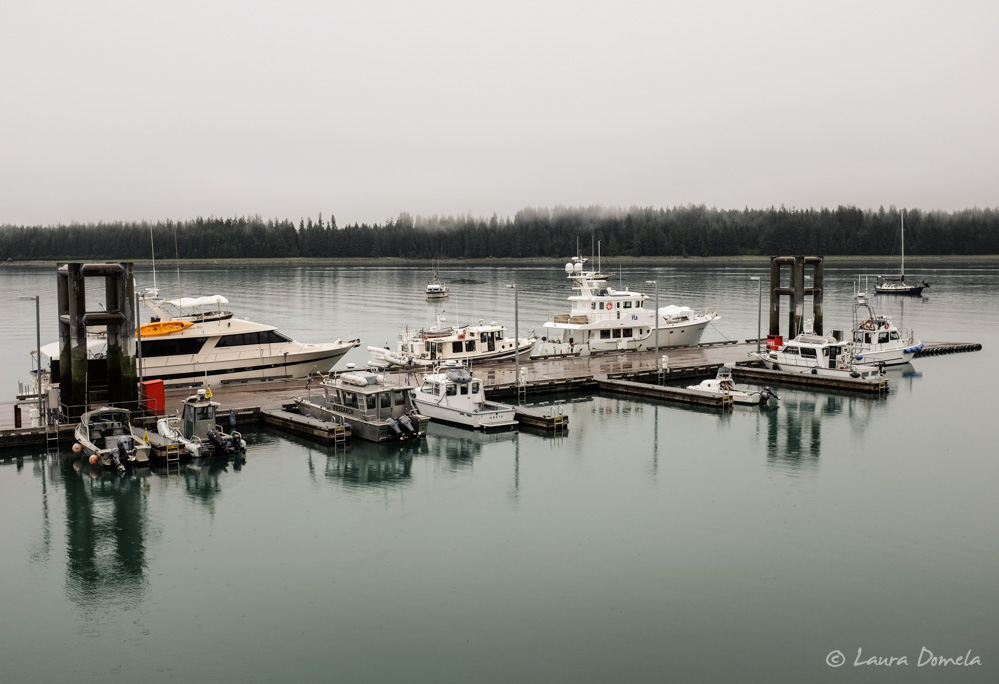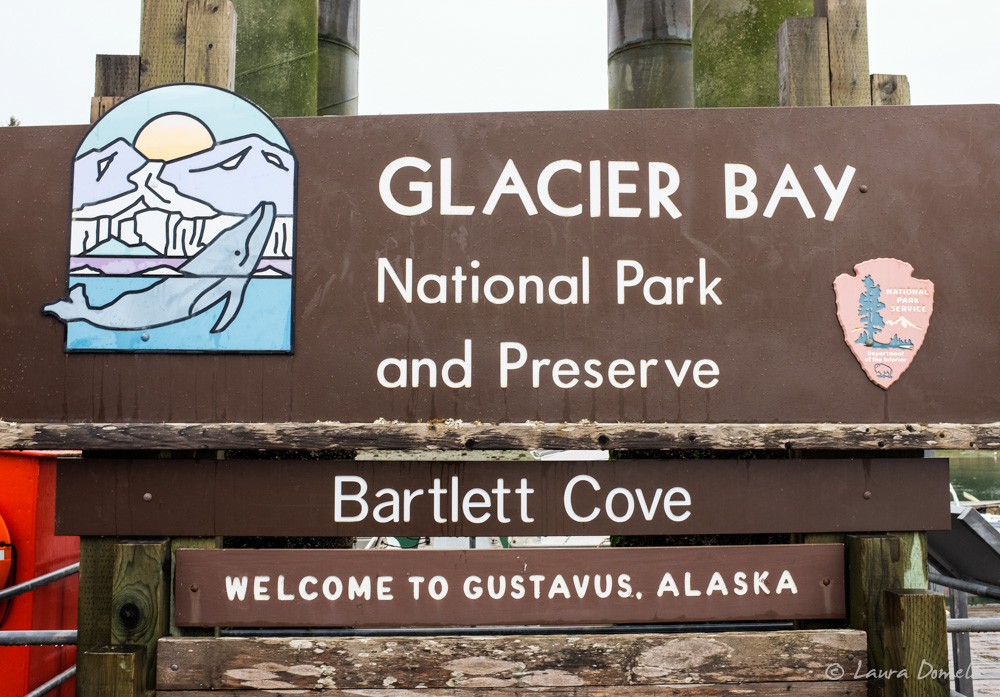 The park rangers showed us a film about the park and its rules in a tiny hot room and then gave a 15 minute talk afterwards and we were on our way. We walked up to check out the lodge and the exhibit about the animals of Glacier Bay, and then swung by to look at the humpback skeleton on display along the Tlingit Trail.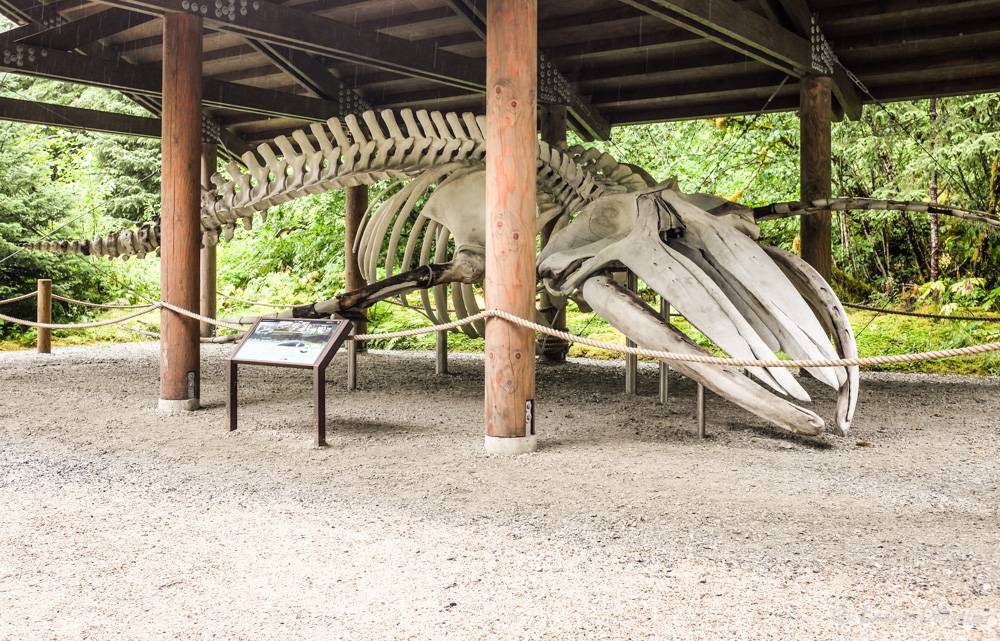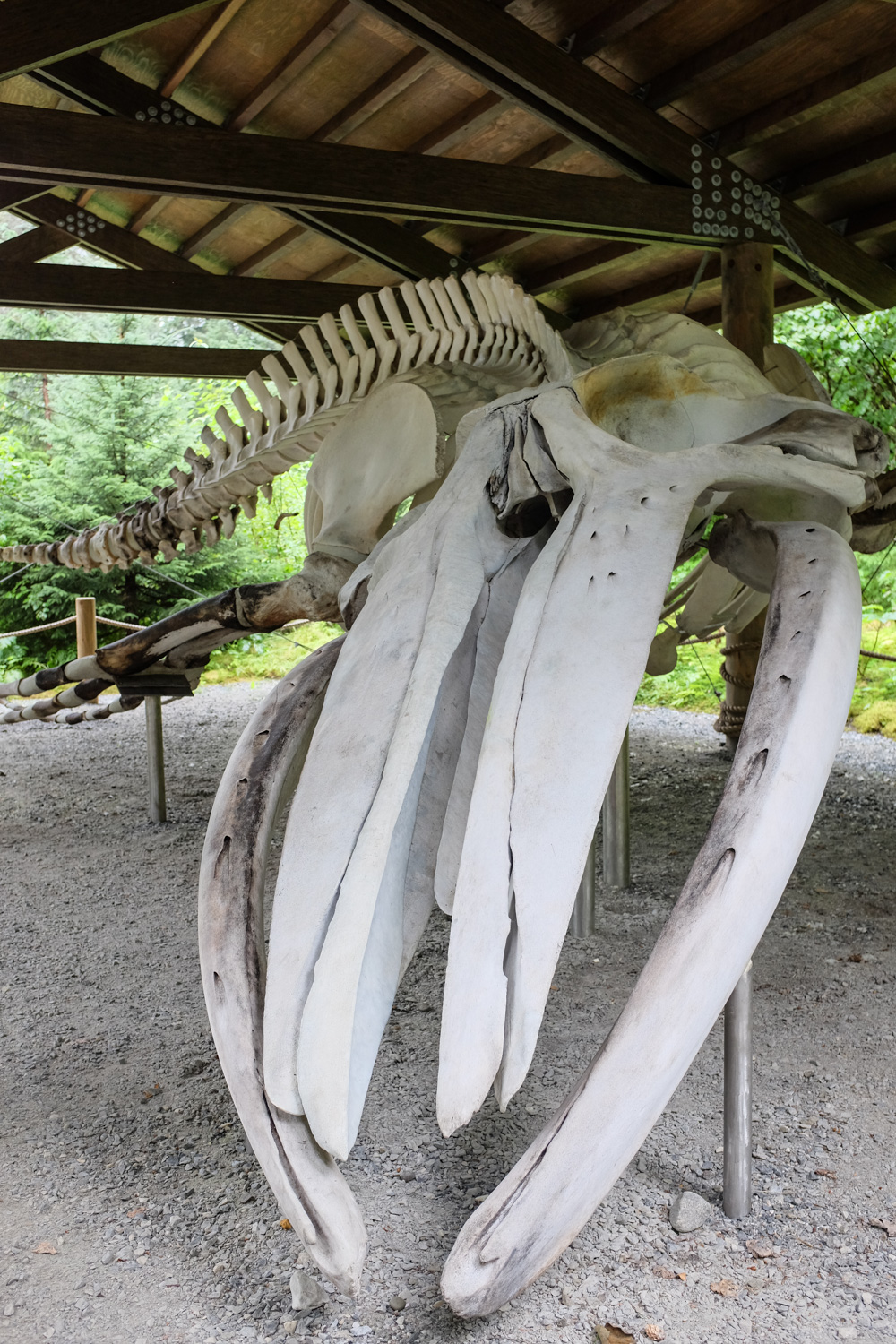 It's a sad story…this humpback, called Rosie, was hit by a cruise ship while pregnant. The cruise ship company apparently paid for this exhibit to help educate people about humpback/vessel best practices.
Tree carving on the Tlingit Trail: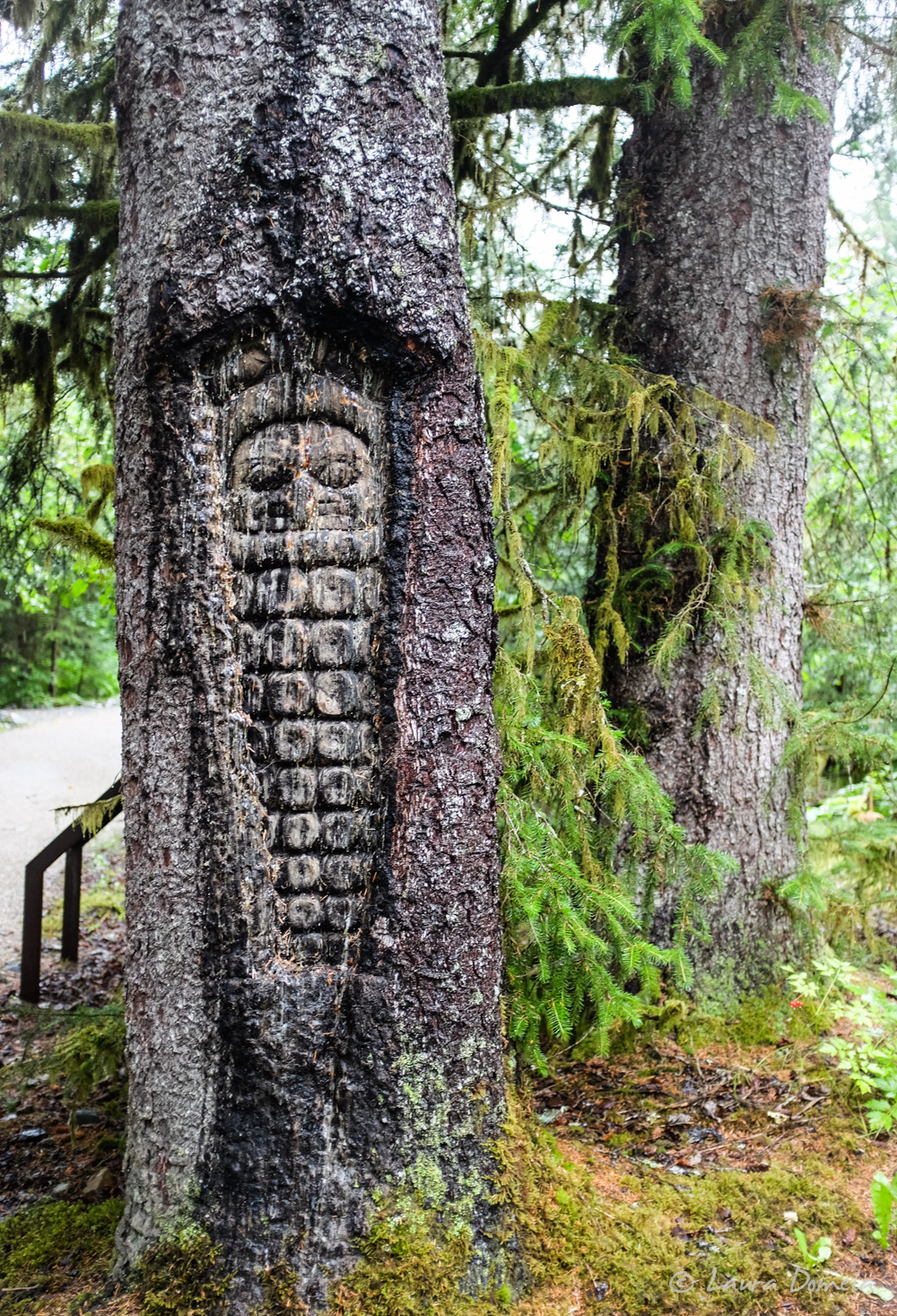 Clever bike rack: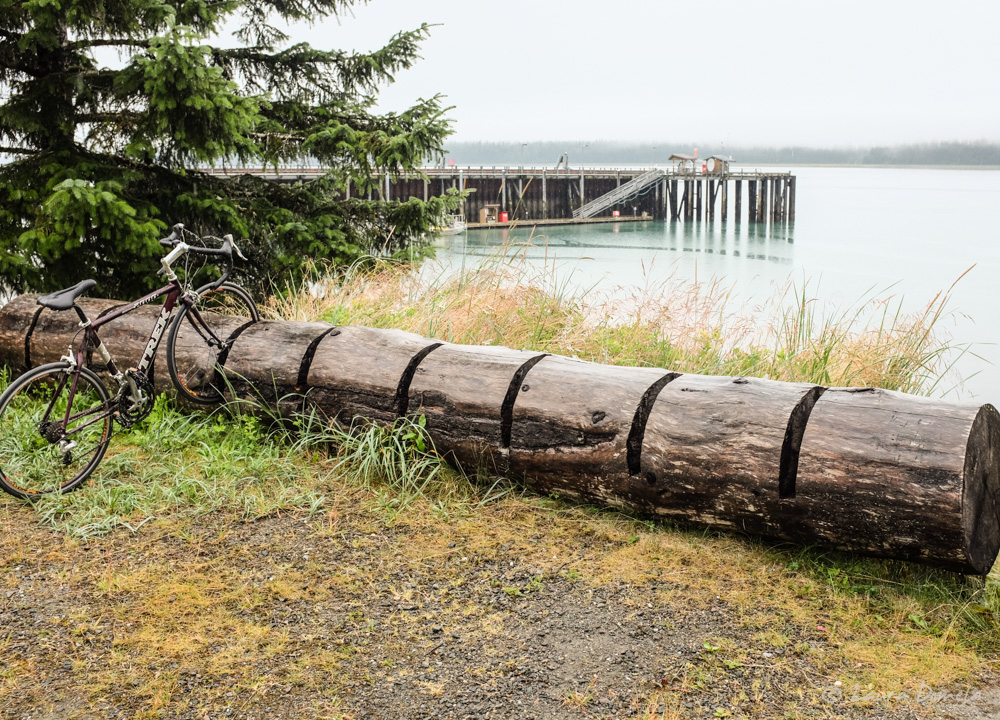 Our first stop after leaving Bartlett Cove was South Sandy Cove. The weather was terrible…rain and low clouds…so our visibility was extremely limited. We managed to catch a couple of humpbacks though, one very actively tail-slapping, on our way in. Here it is, nose-up:
We cruised past South Marble Island to get a closer look at the sea lions (and inadvertently got a closer smell, as well):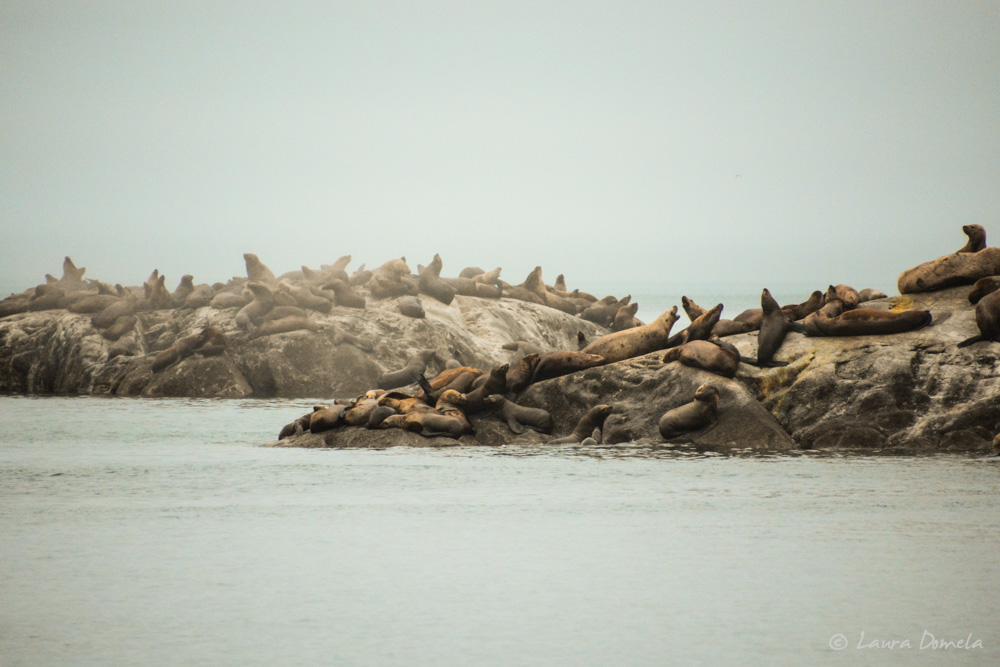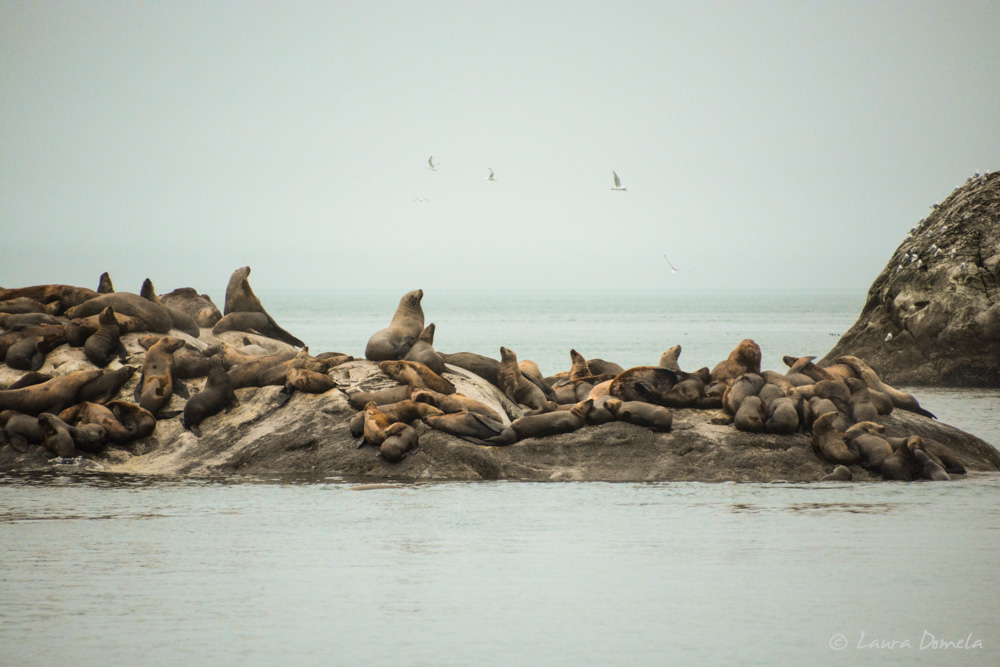 The light on the water was so beautiful looking back toward the south: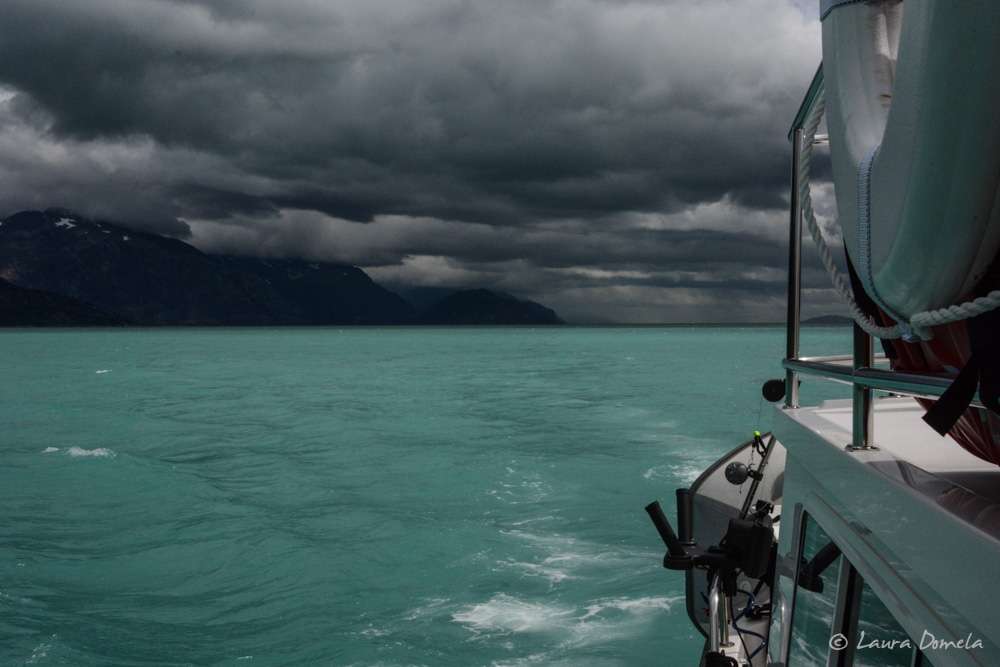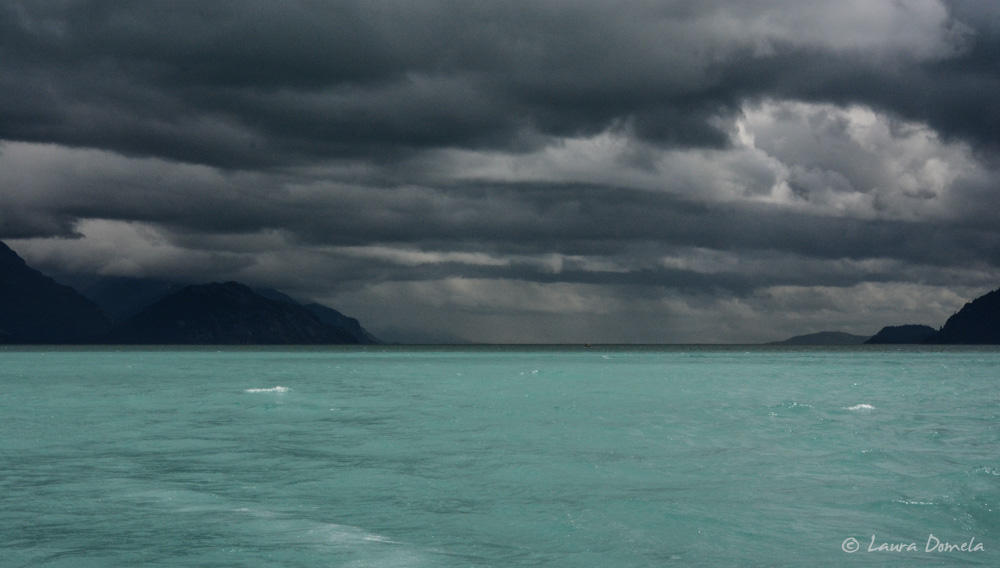 We rafted with Safe Harbour in South Sandy Cove, and decided to make Bloody Marys to go with our appetizer of freshly steamed Dungeness crab.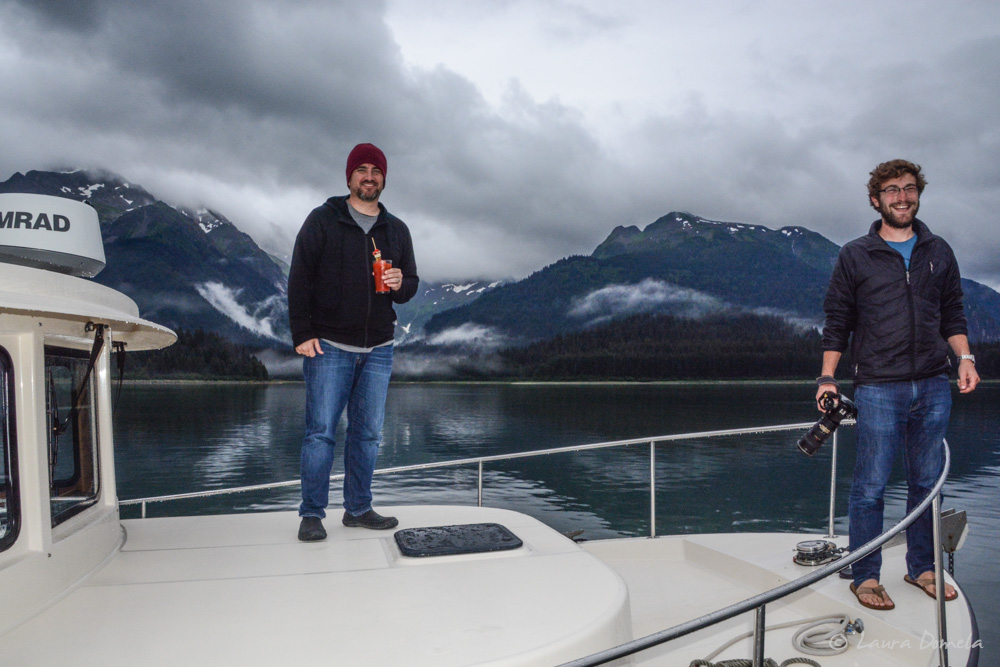 By morning the clouds had lifted a bit.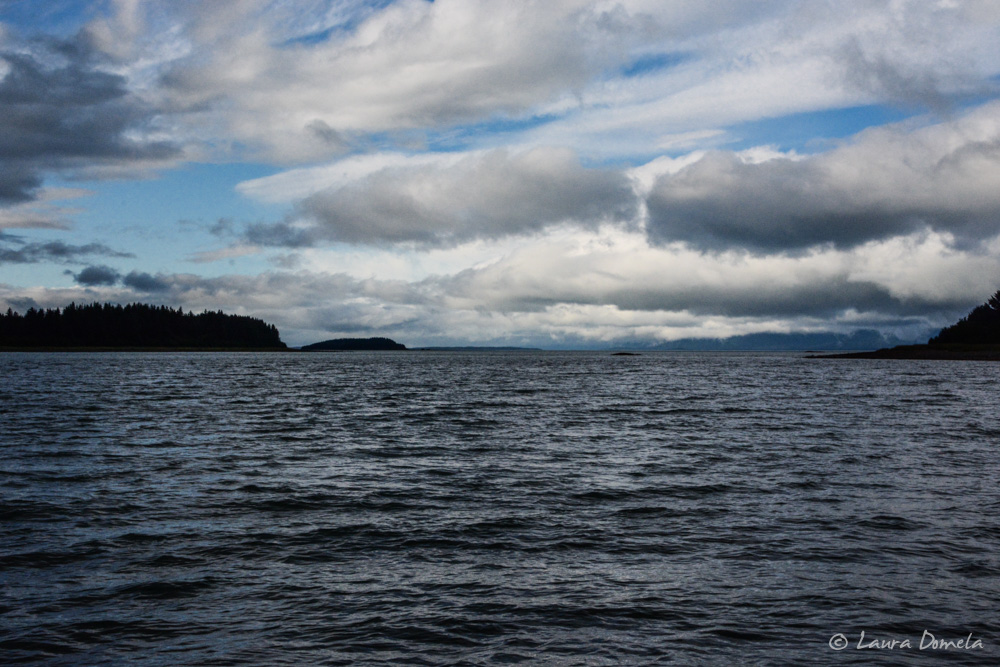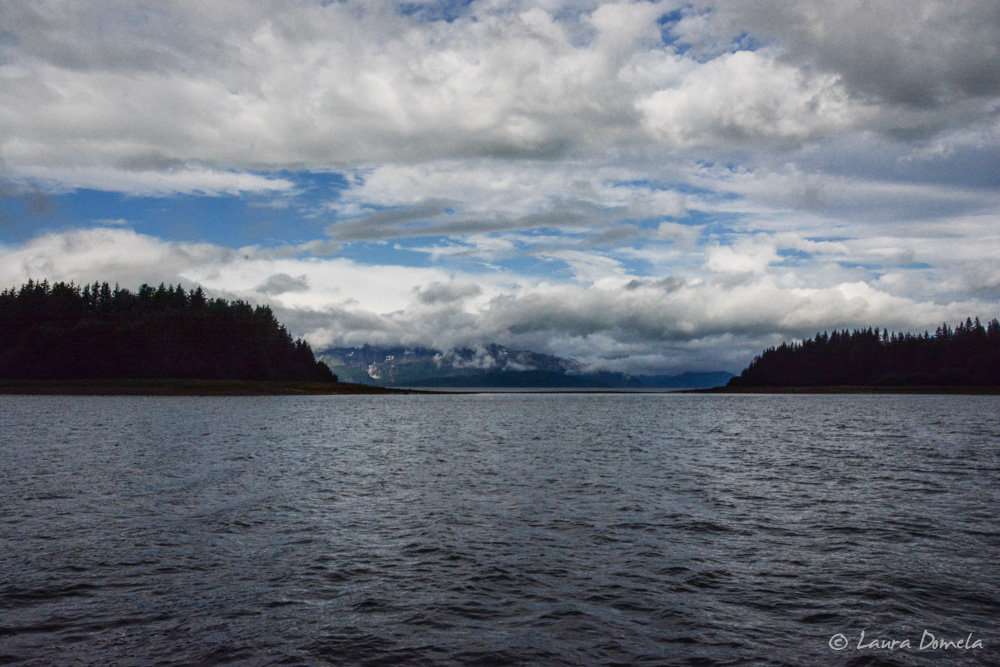 We headed up to Margerie Glacier and Grand Pacific Glacier in Tarr Inlet. Look how many glaciers (the light blue area on the chart) surround us in Tarr Inlet: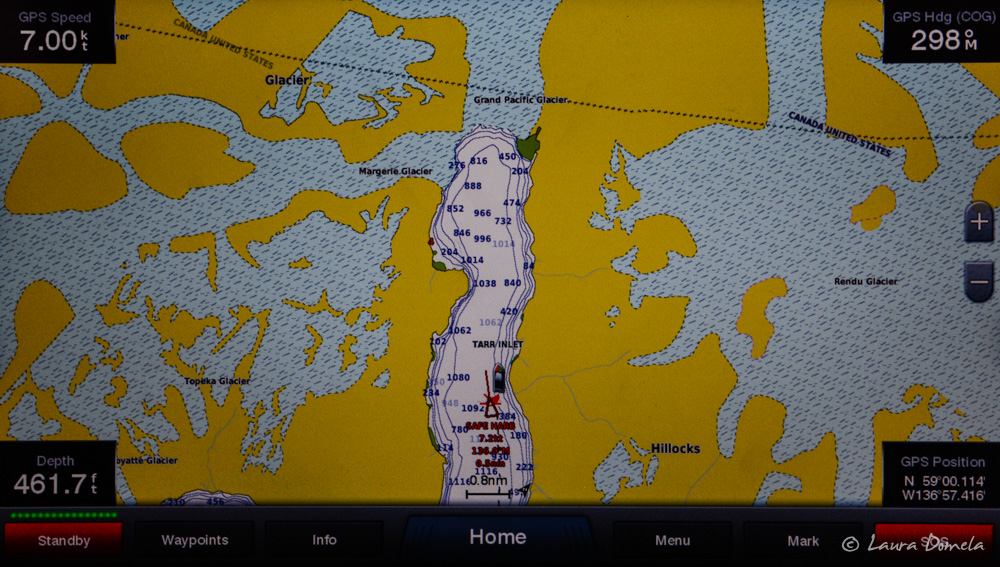 Margerie is giant and craggy, and Grand Pacific is just a huge swoop of ice making its way into the US from Canada (in not as dramatic a form as Margerie, so we didn't take many photos of that one, but it was still cool).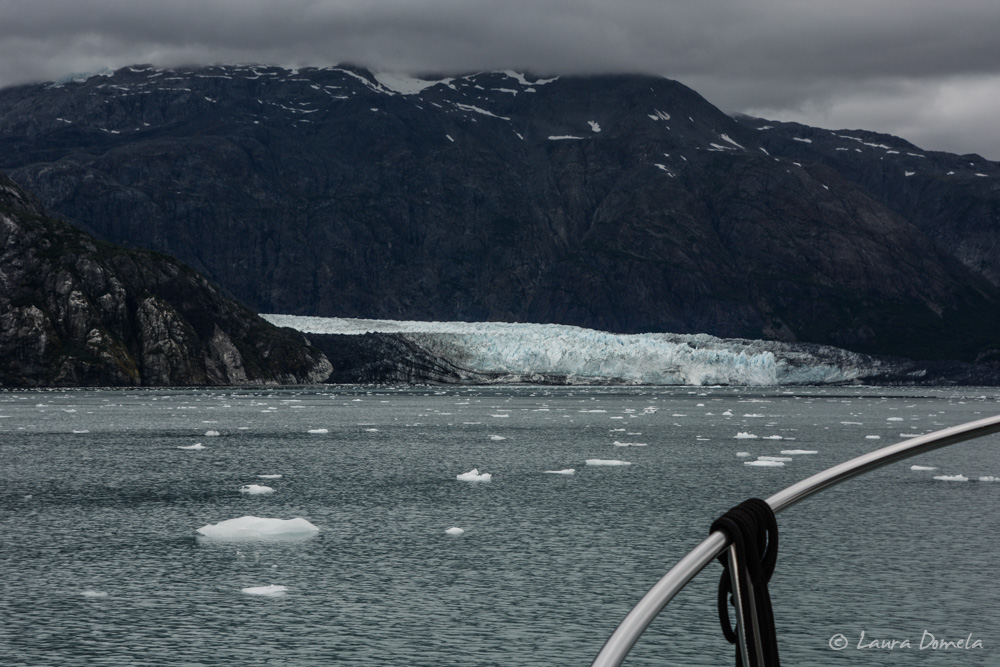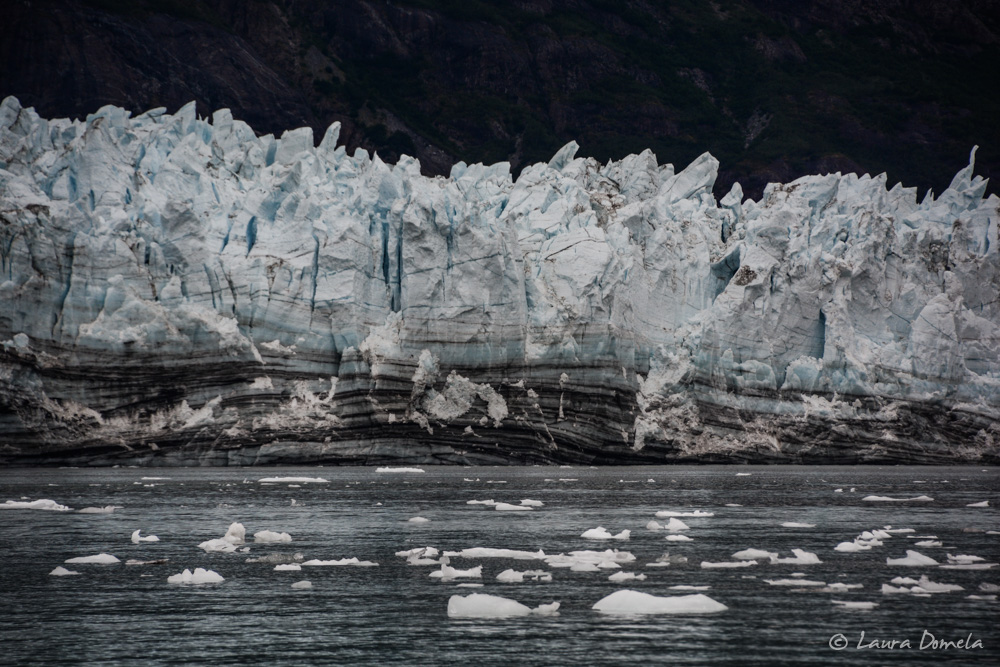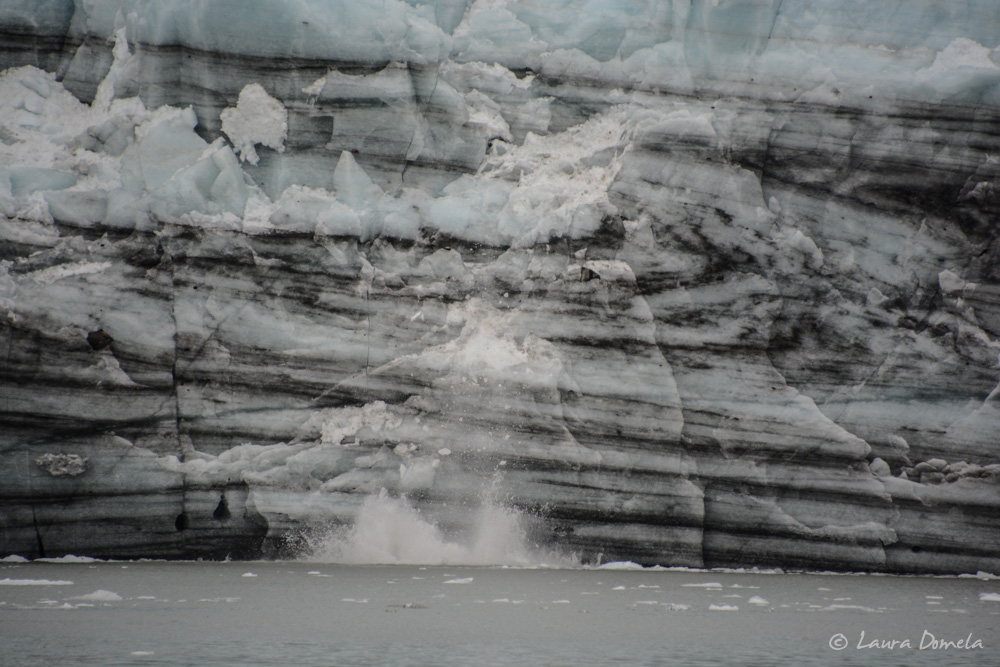 Sam and Anna on Safe Harbour, Margerie in the background: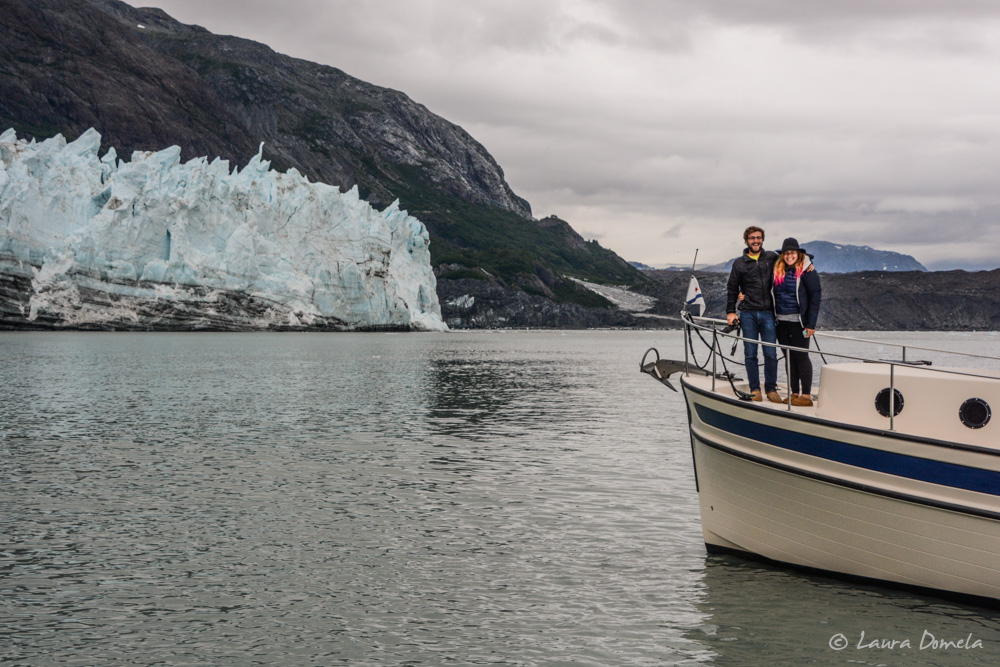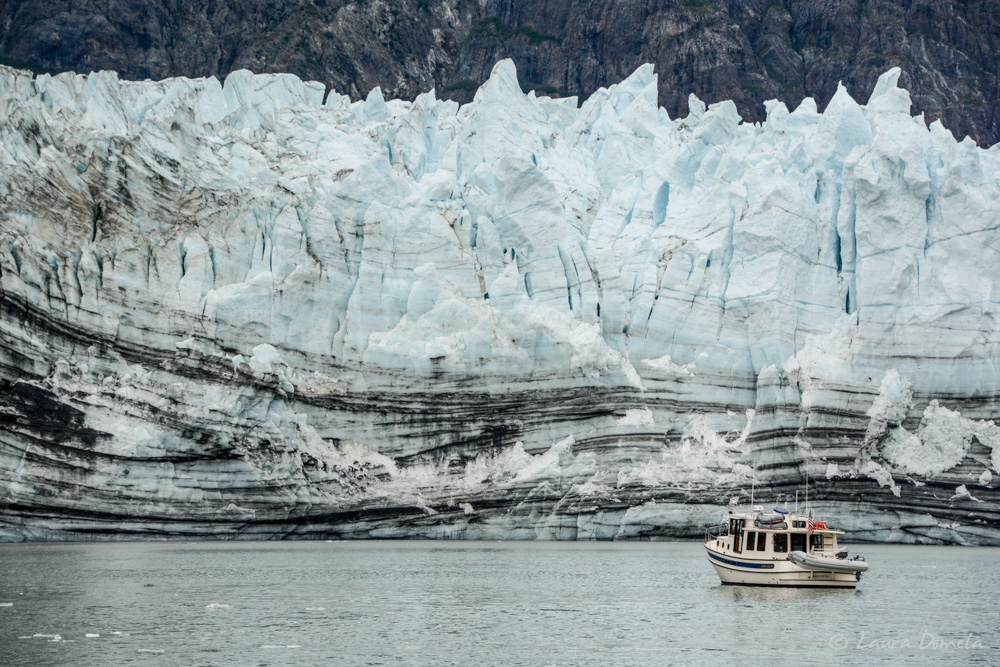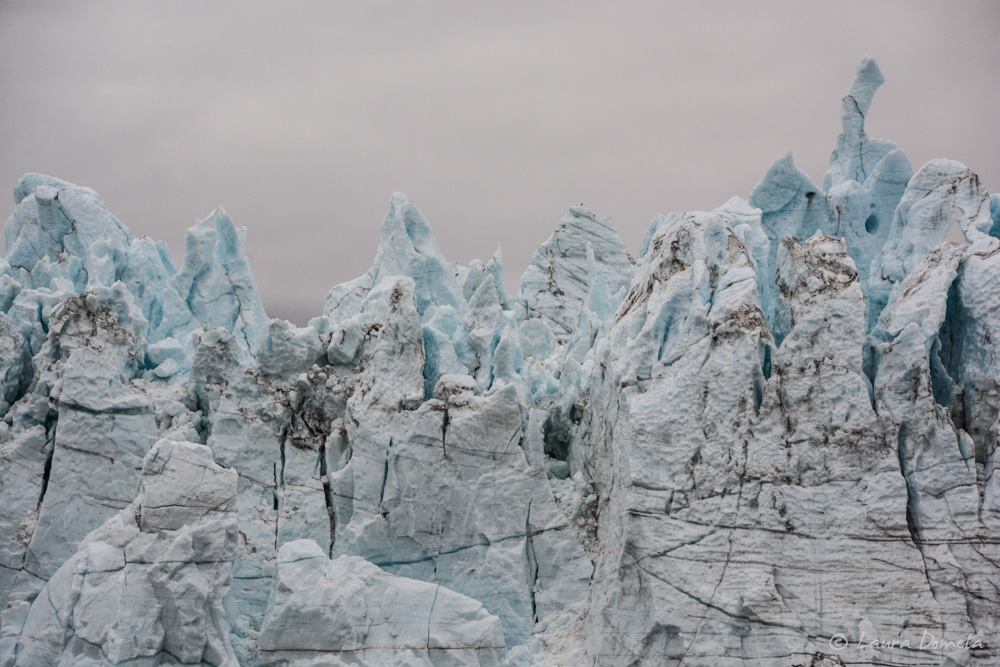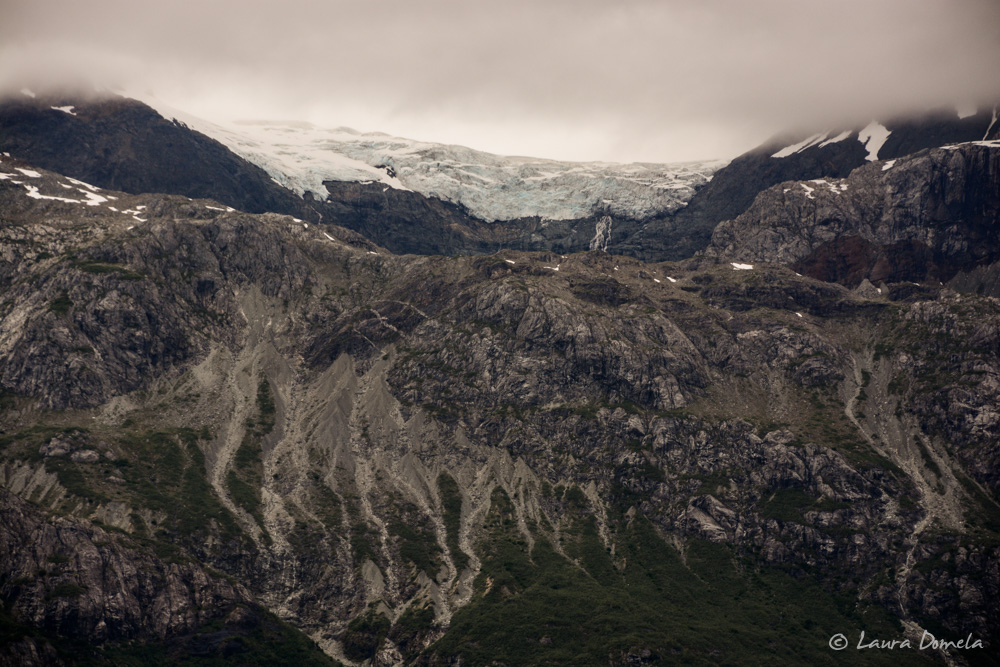 We anchored Thursday night in Reid Inlet, in front of Reid Glacier.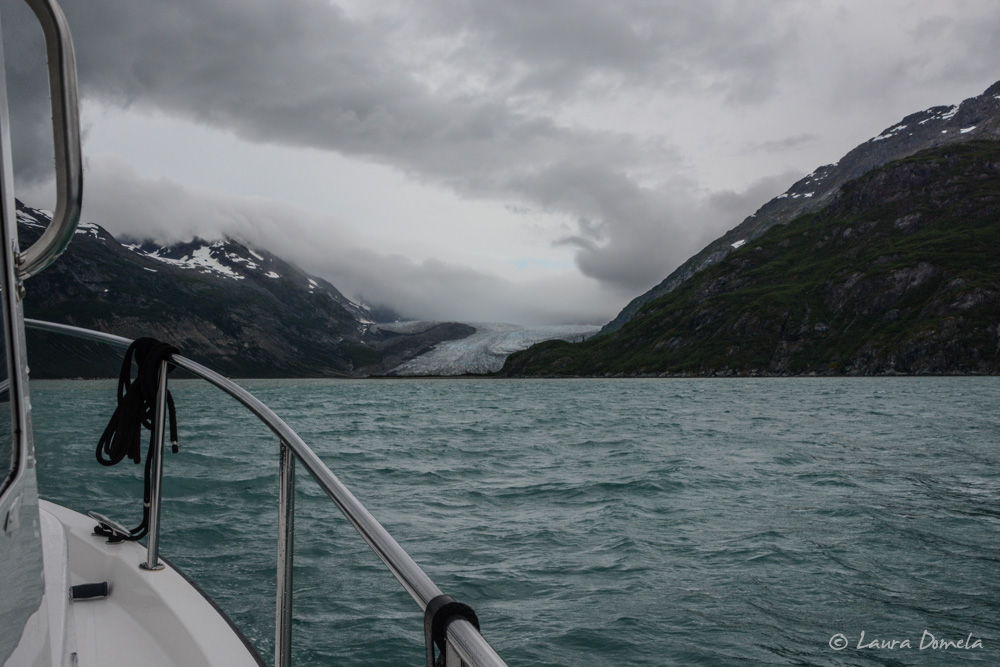 Reid Glacier is just barely not a tidewater glacier anymore, which means you can dinghy to shore and walk around in front of the ice. But it was 4pm or so and the wind had picked up, so we would probably just anchor and do dinner and stay inside. We had a little bit of an "extreme rafting" scenario further in near the glacier before we decided to bag it an anchor in a more protected area for the night. Docking onto a moving boat (swinging wildly) is quite challenging (and very good docking practice).
SO many otters in Glacier Bay: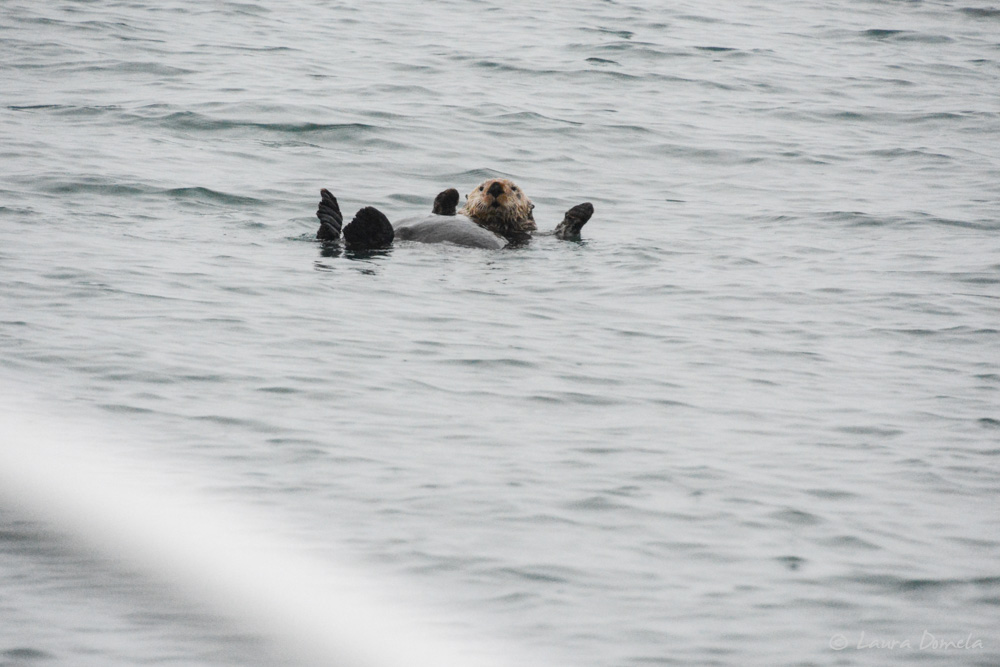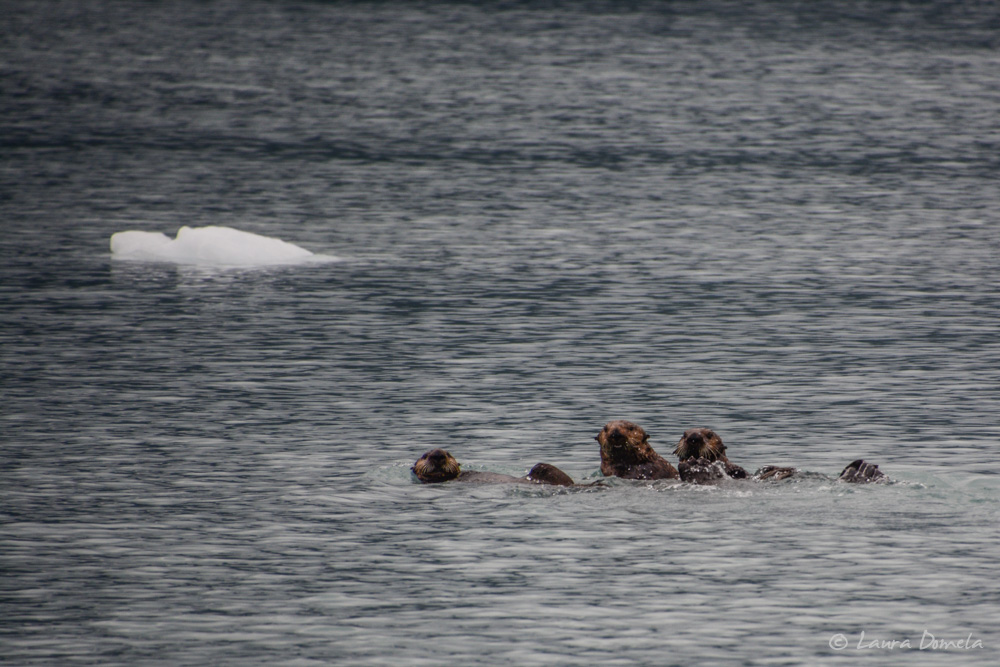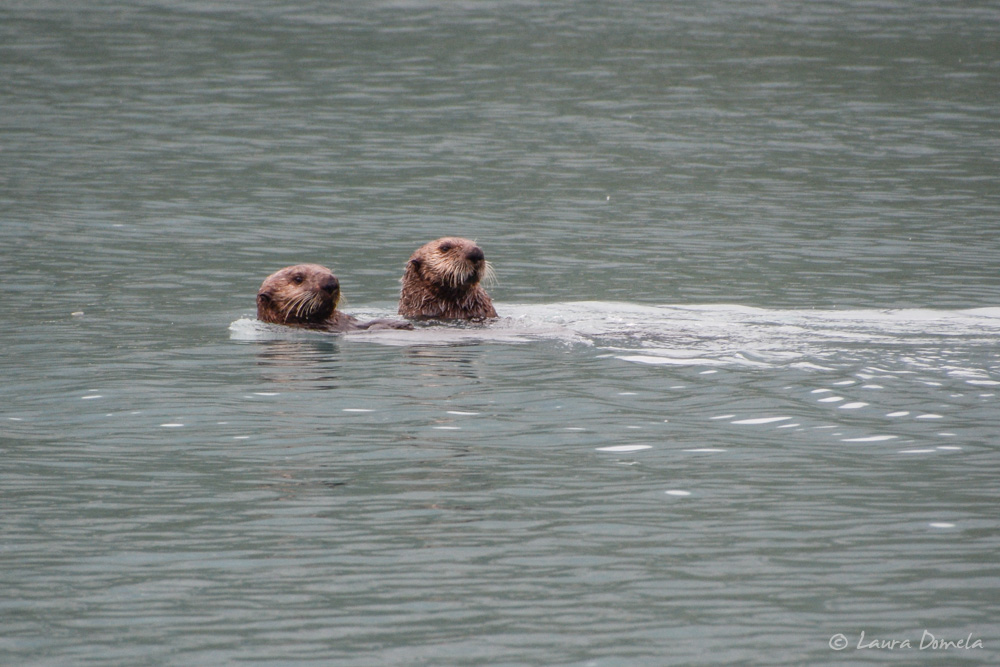 And puffins! We saw more puffins!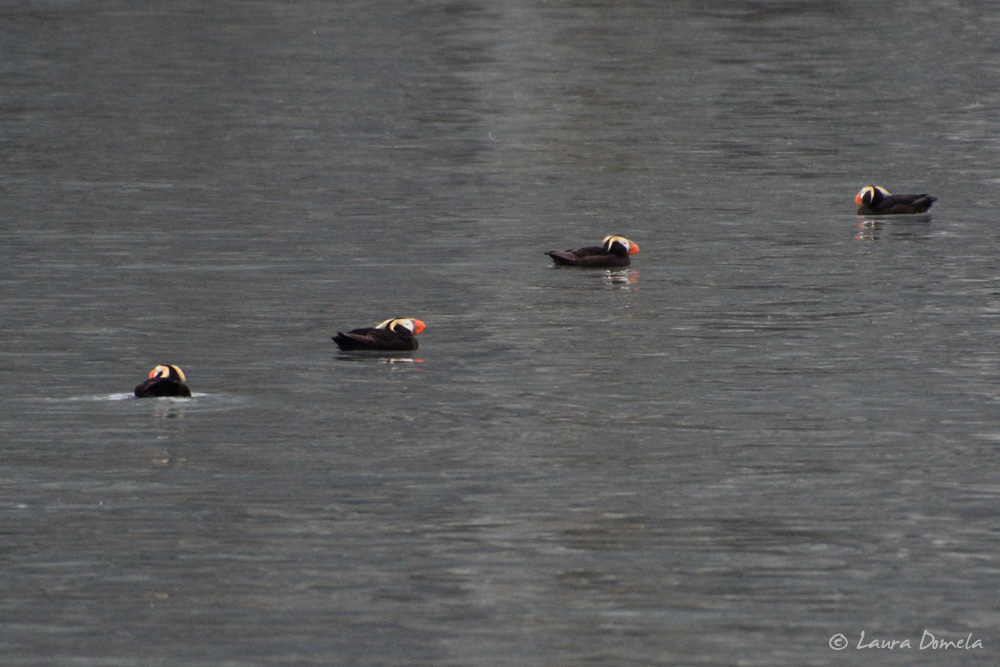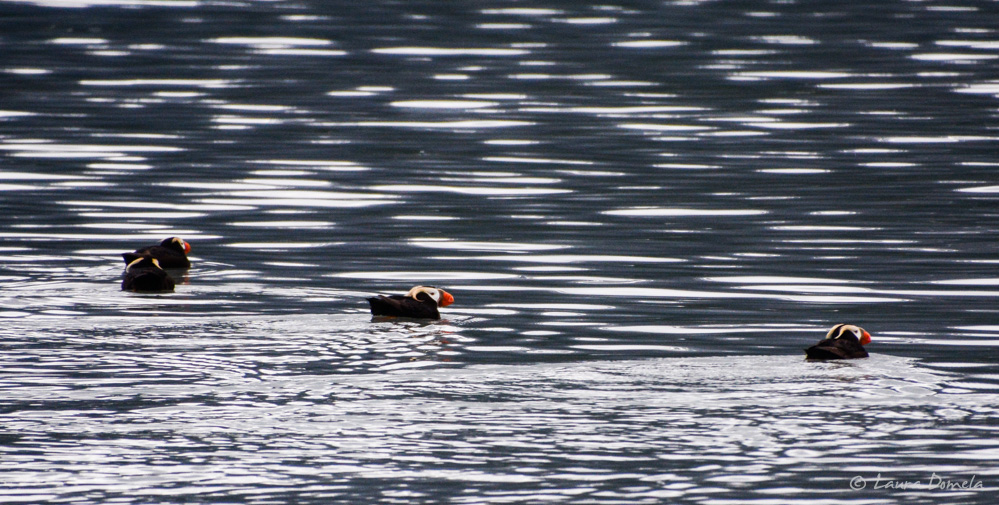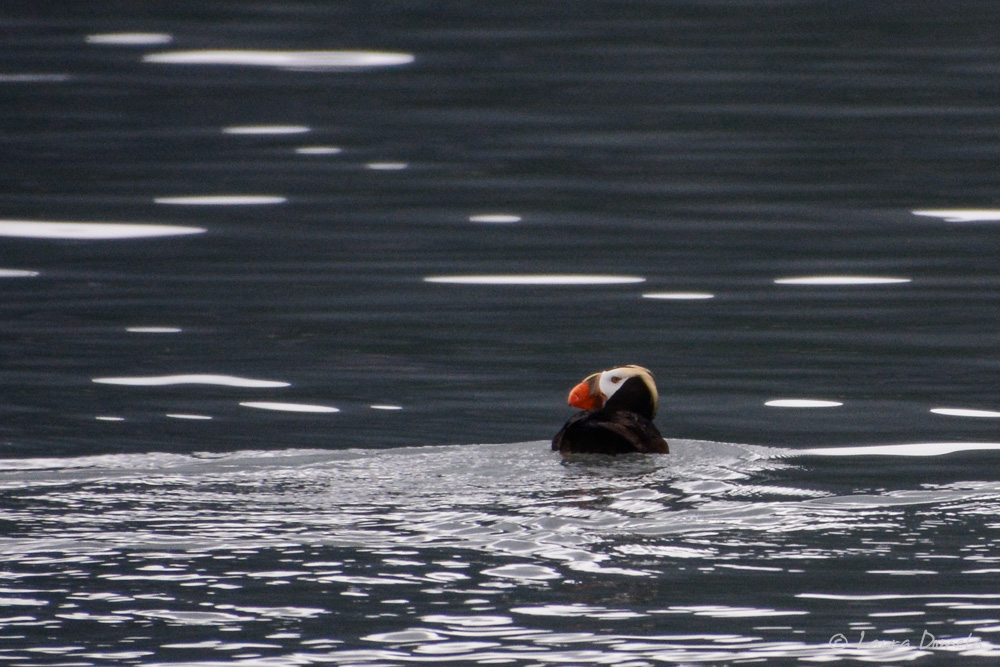 Today's track from South Sandy Cove to Margerie Glacier to Reid Inlet (57.4 nautical miles, 8 hours 40 minutes):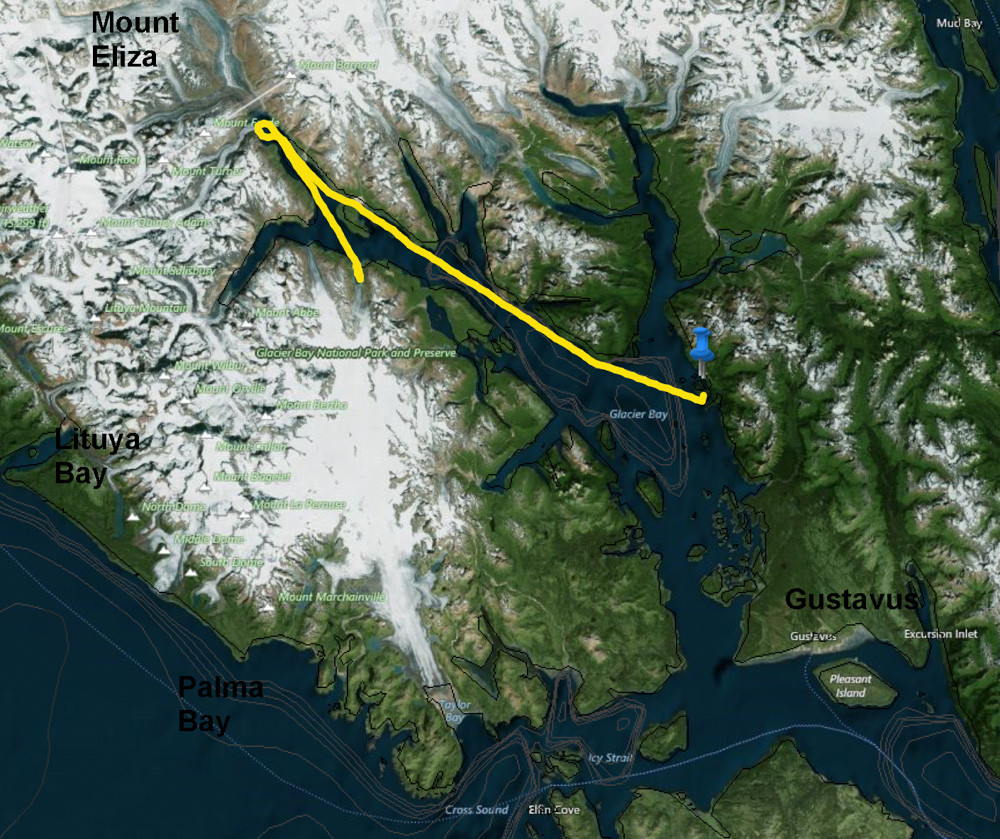 Tomorrow morning: exploring Reid Glacier!