We left beautiful Klag Bay on Thursday morning (August 4), backtracking out Smooth Channel a little ways to see if we could locate the island where Radioville lived. Bill Pierre in Rose's Bar in Pelican told us to look for a red shack, and in the Evergreen book Sam had, we managed to find reference to Radioville with a line from the description box to an island (lower left)…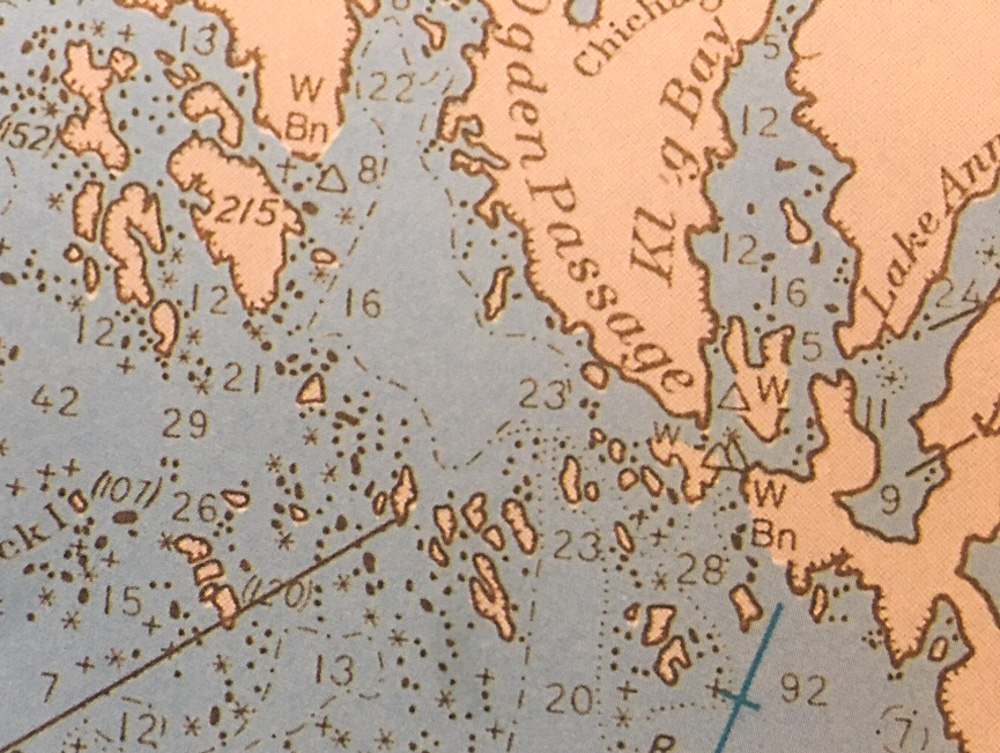 The Douglass guide, in the section about Klag Bay, just says "On a nearby small island (Radioville)…" and Kayley in Active Captain also just says "Also nearby, on an island referred to as 'Radioville"…" (but she generally just copies the Douglass guide as far as we can tell), so it seems like if either of them had been there, they might have been able to mention where it was). Anyway, we found it. And it's here (I labeled it):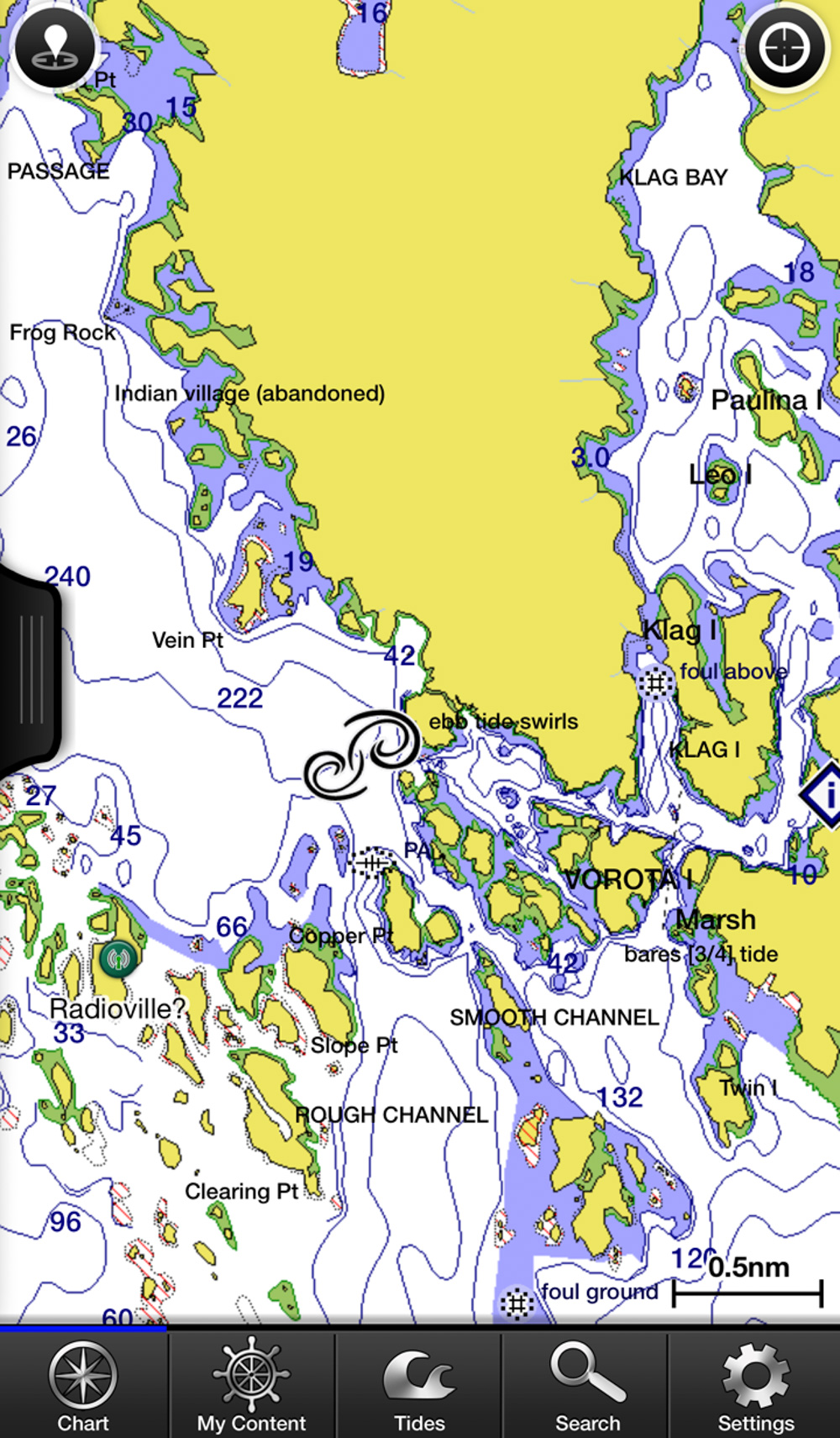 Klag Bay is in the upper right of the map (where we were anchored) and Radioville is on the island that I marked with the teal green marker near the lower left of the map. The shack is on the northernmost shore. Not exactly what I'd call "nearby" but anyway.
So…Radioville! We did a little research and couldn't find much more than we'd learned from Bill Pierre in Pelican, but Kevin found this from a 1925 Aspen, Colorado newspaper:

As Bill Pierre told us previously in Pelican, Radioville was a small island with a radio station run by a retired signal corps operator to deliver messages from the outside world to the gold and silver mining village in Klag Bay during the early 1900s. The radio operator's name was Joseph T. Bauer, and word is that he would go (via rowboat!) between the island of Radioville to the mining village in Klag Bay to deliver news and messages from the outside world. Apparently Mr. Bauer drank quite a bit and littered the beach in front of his radio shack with broken booze bottle glass. Bill told us to look for a red shack, and the blue and purple sparkling beach in front of it.
Radioville, ahead on the right: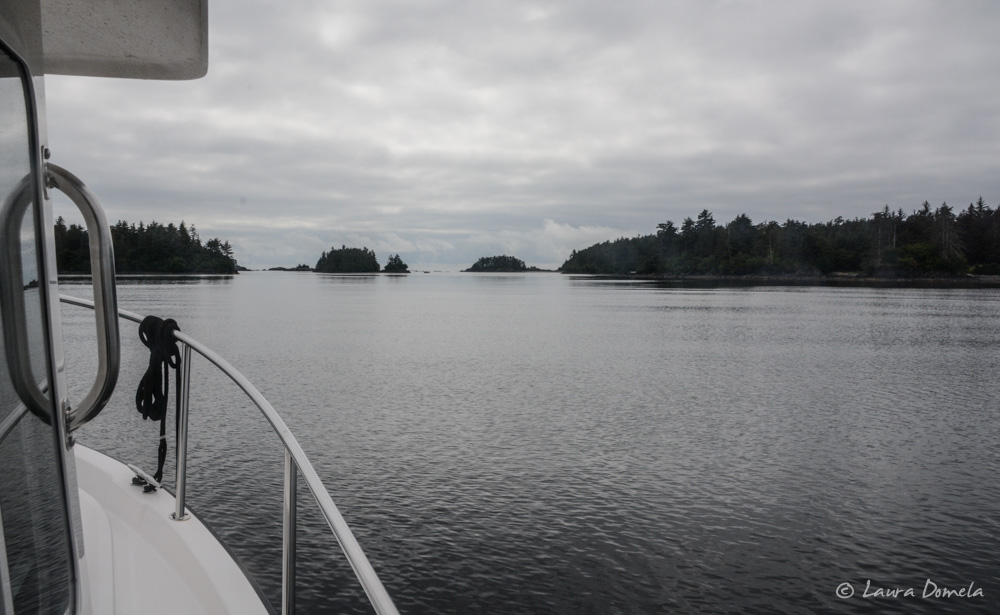 We anchored out and took the dinghies into shore: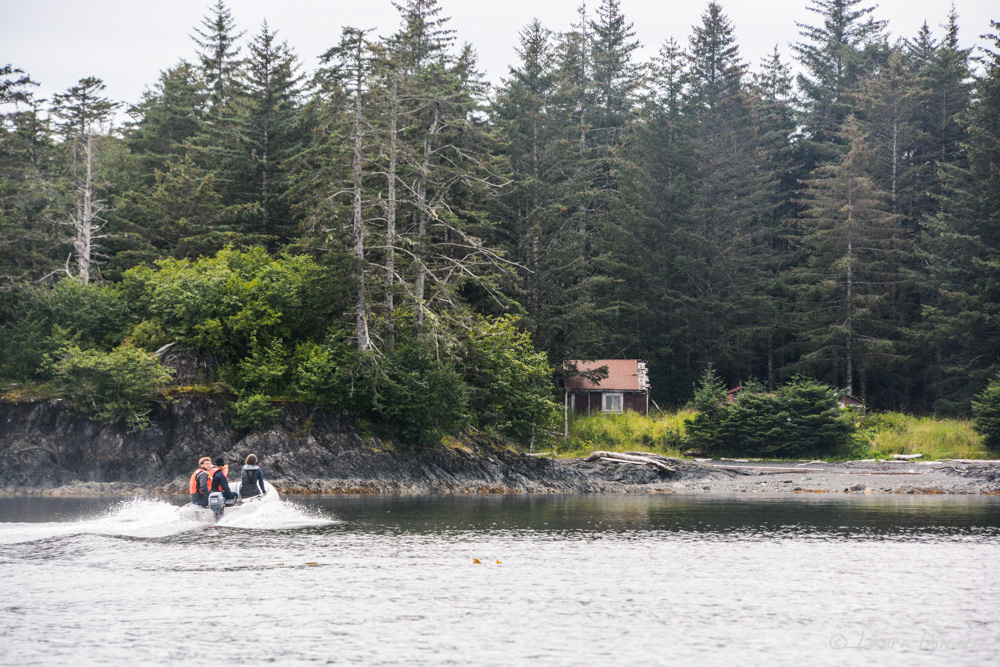 The "glittering blue and purple glass beach that you can see as you approach" was a bit of an exaggeration. There were only occasional brown and green bits of glass on the beach, but after a bit of digging, we did find a few blue, clear, and purple pieces.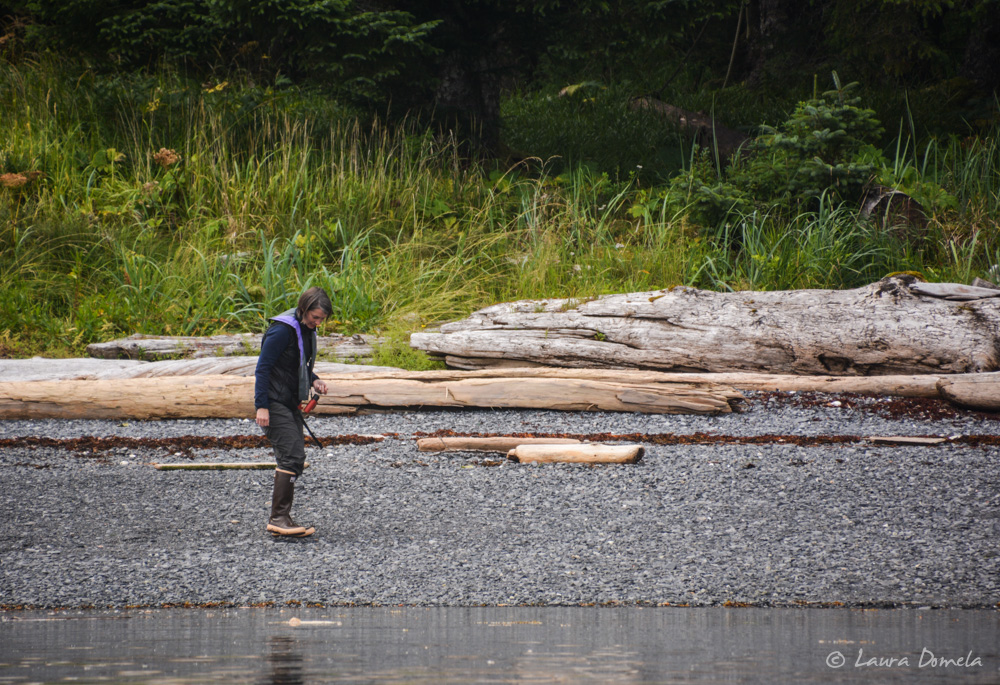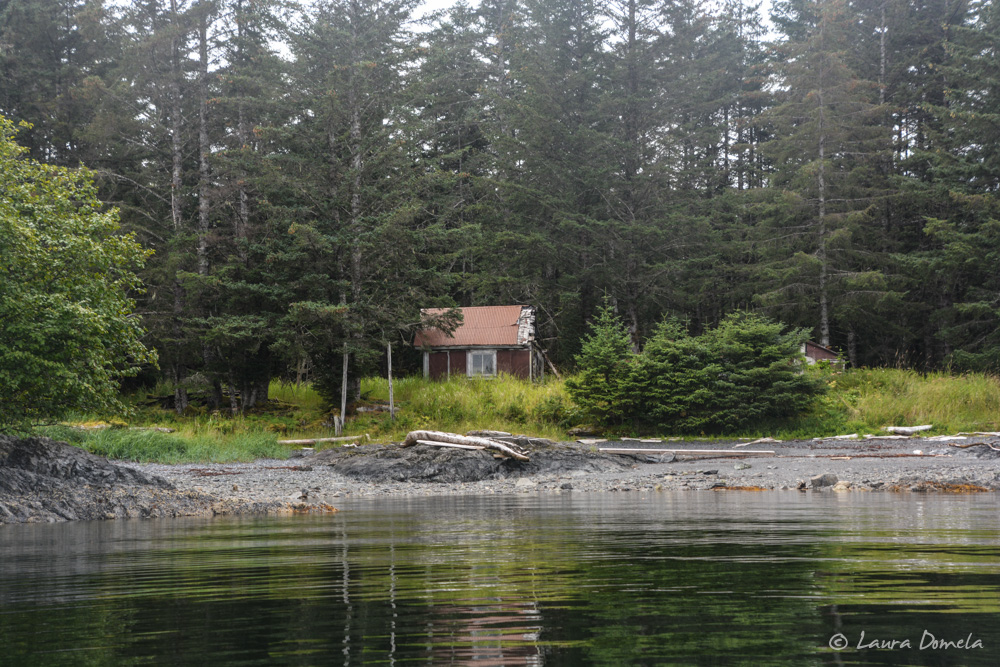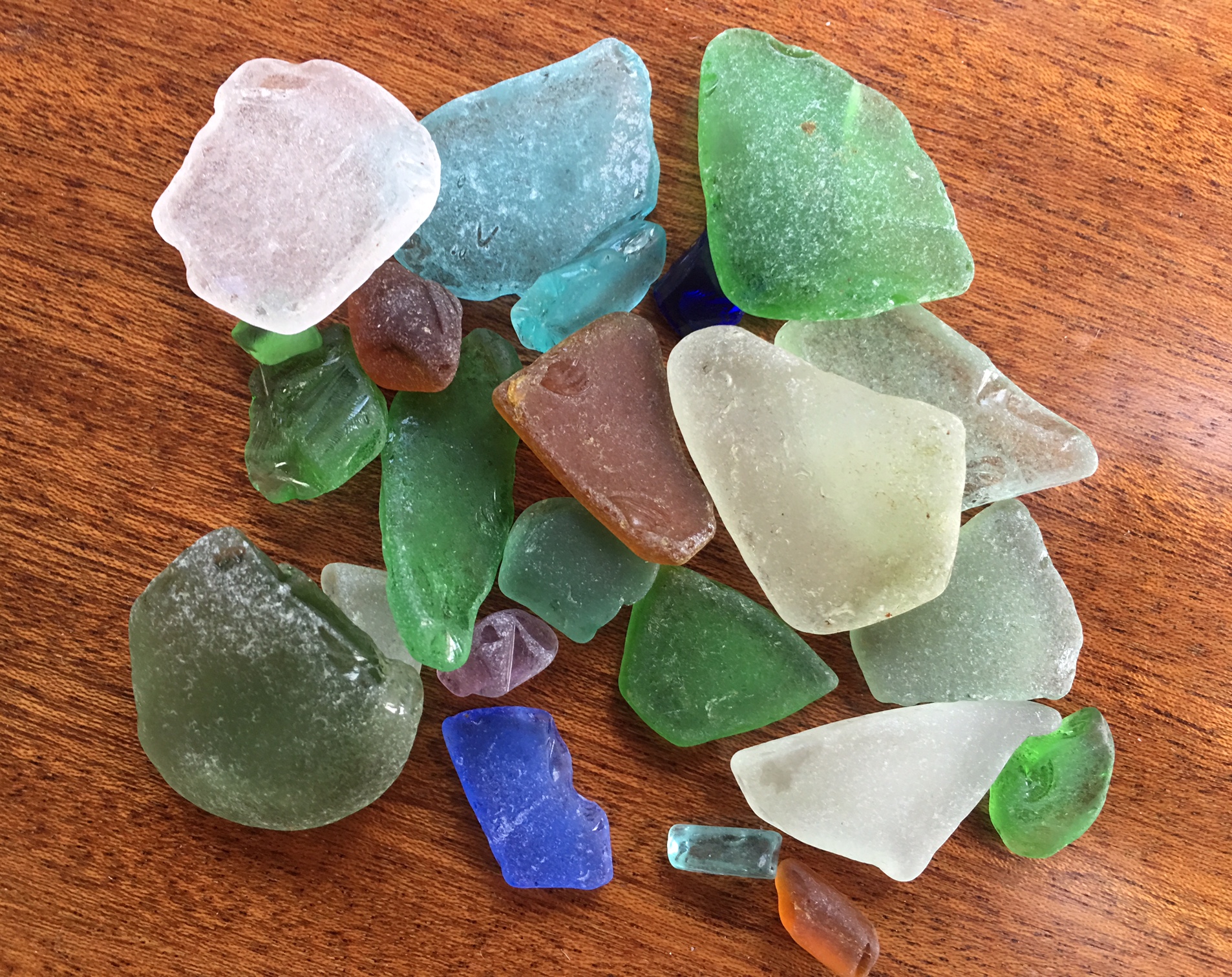 The little shack was filled with mostly junk and was a bit creepy, actually (due mostly to the soggy dolls):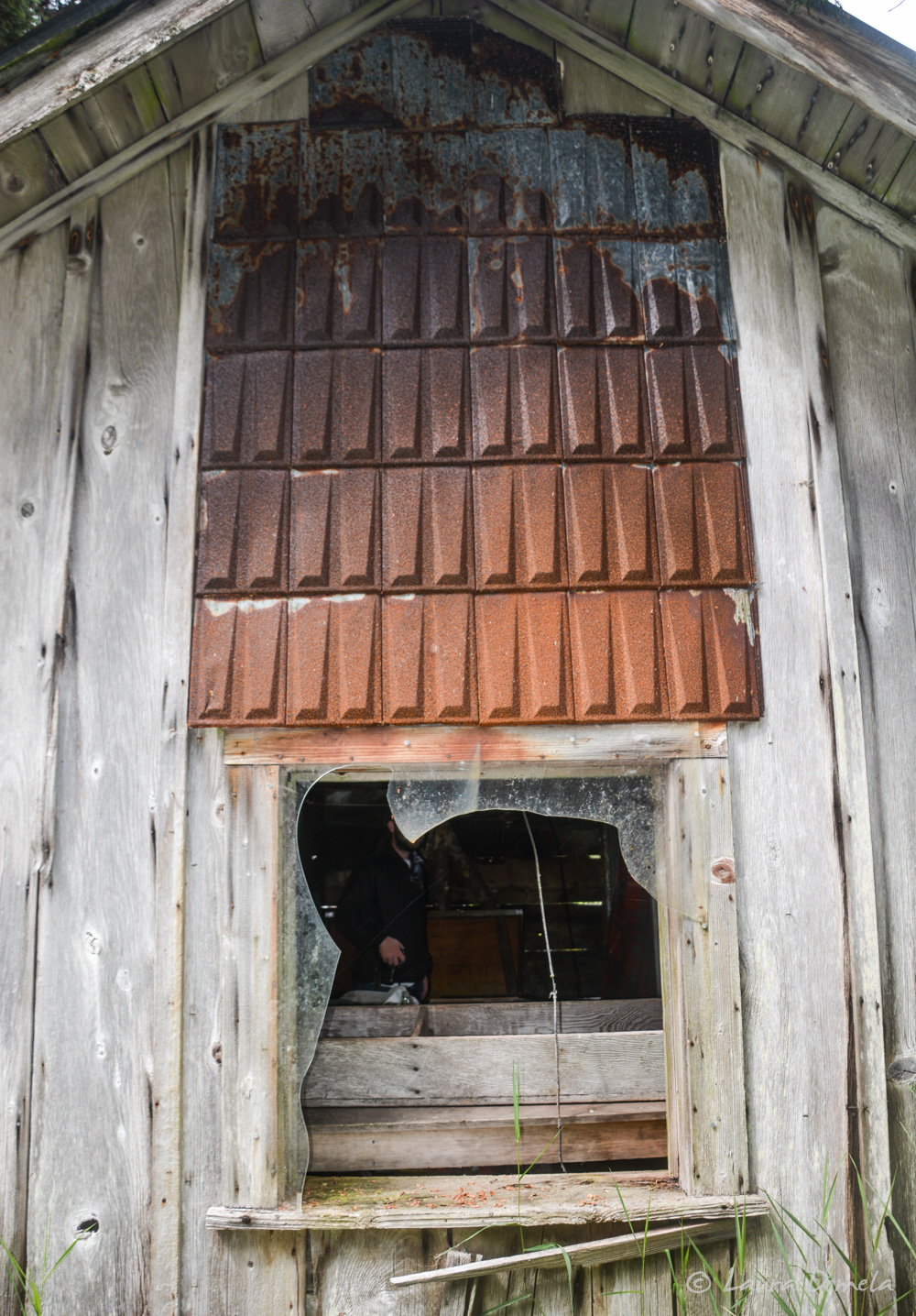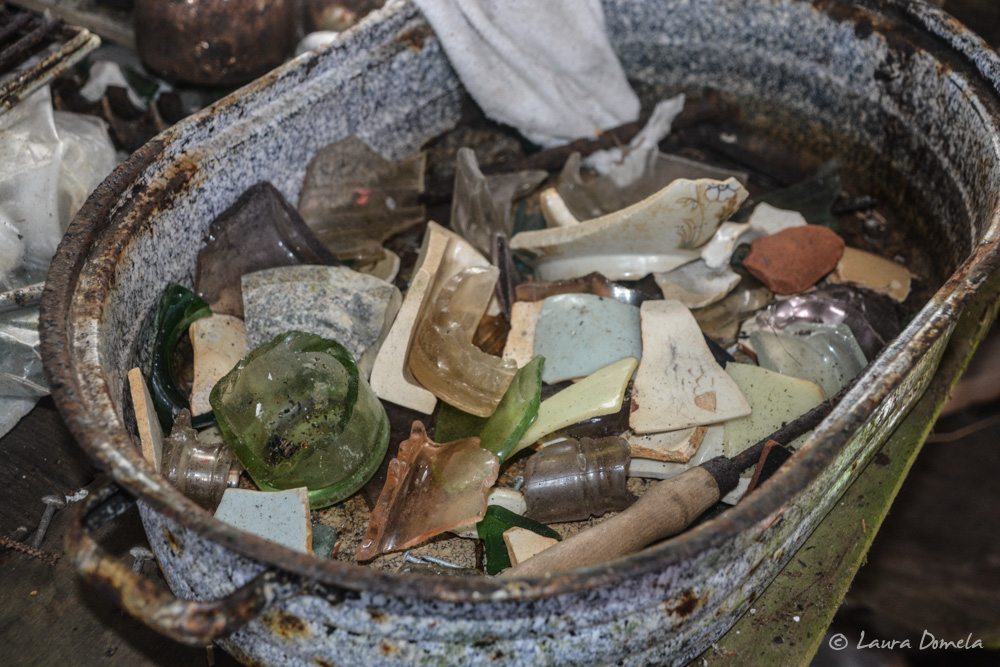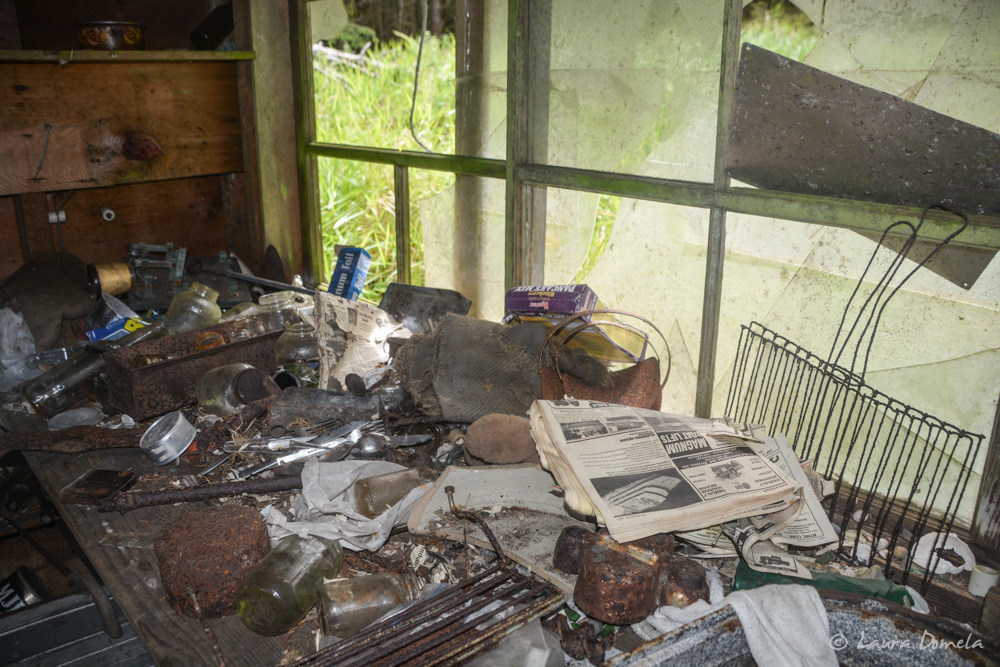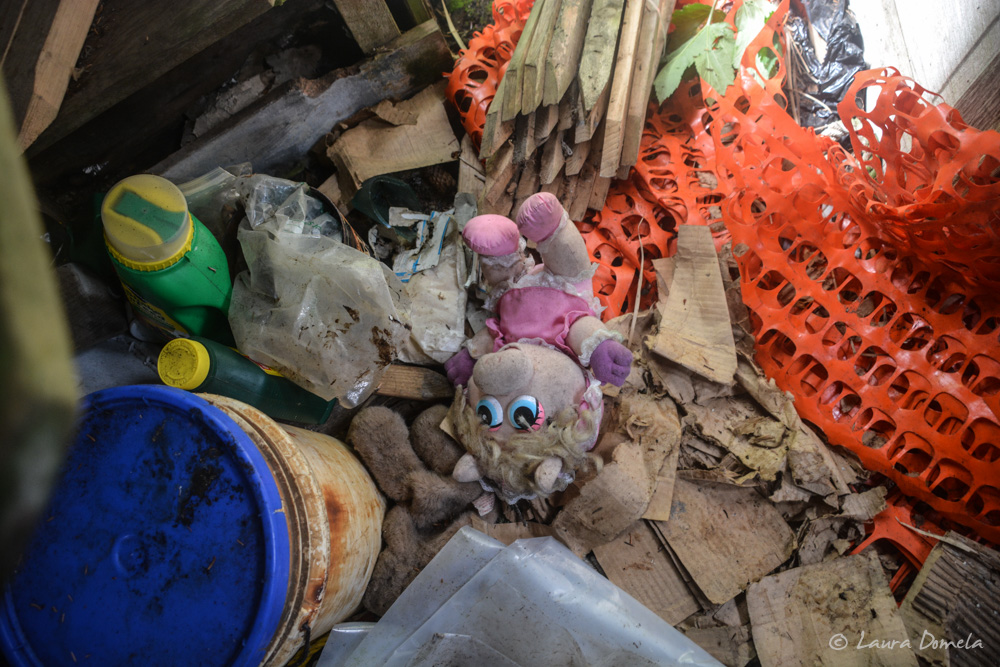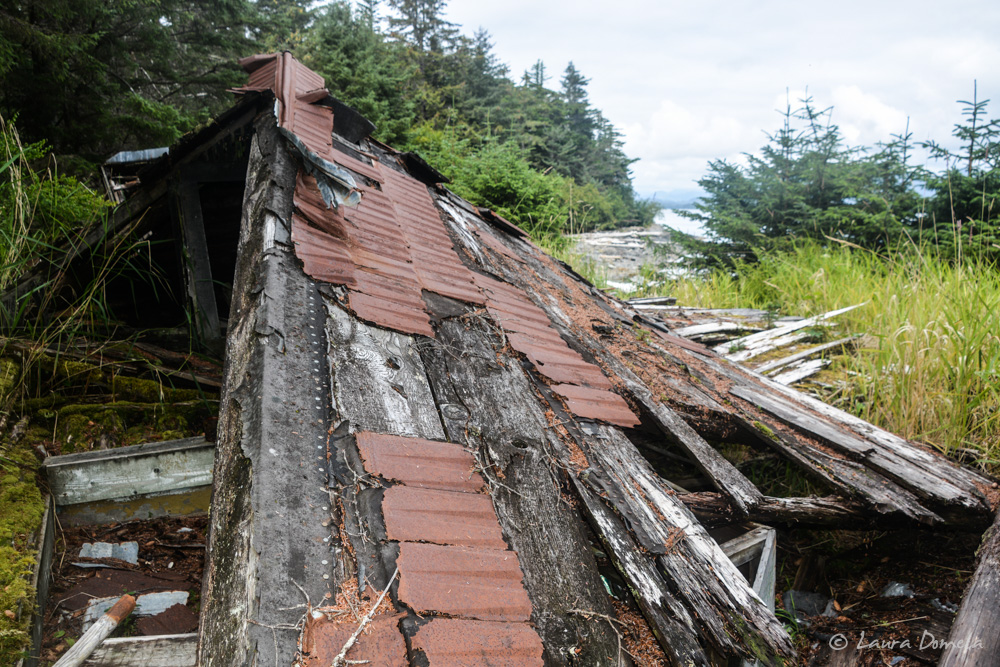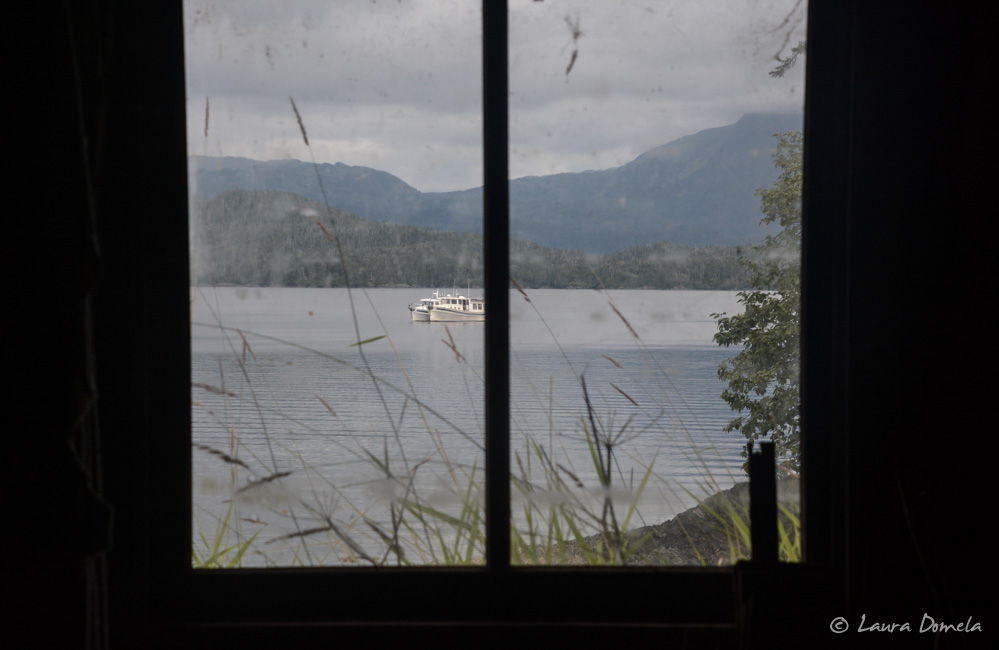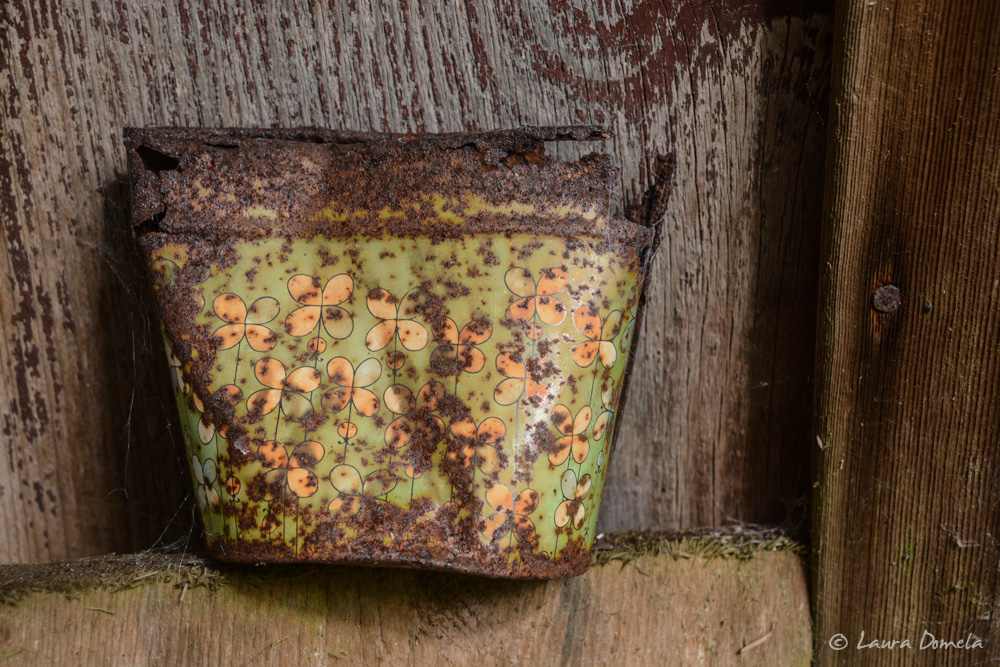 I found what I believe to be a rib bone from a whale, all porous with tiny holes and a few barnacles clinging to it (tough to show scale in these photos, but it was roughly the same size as the rib bones on the humpback skeleton we saw in Bartlett Cove):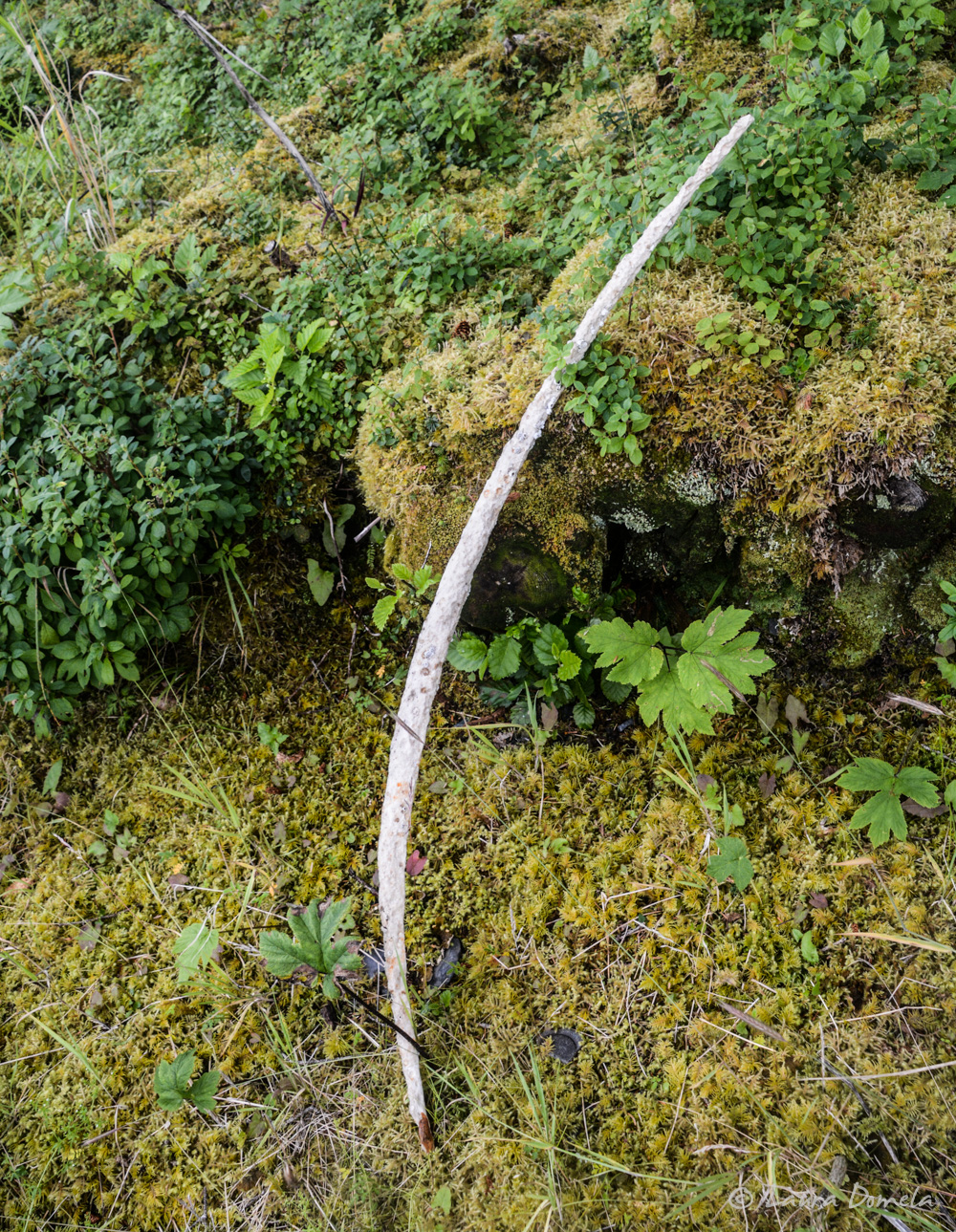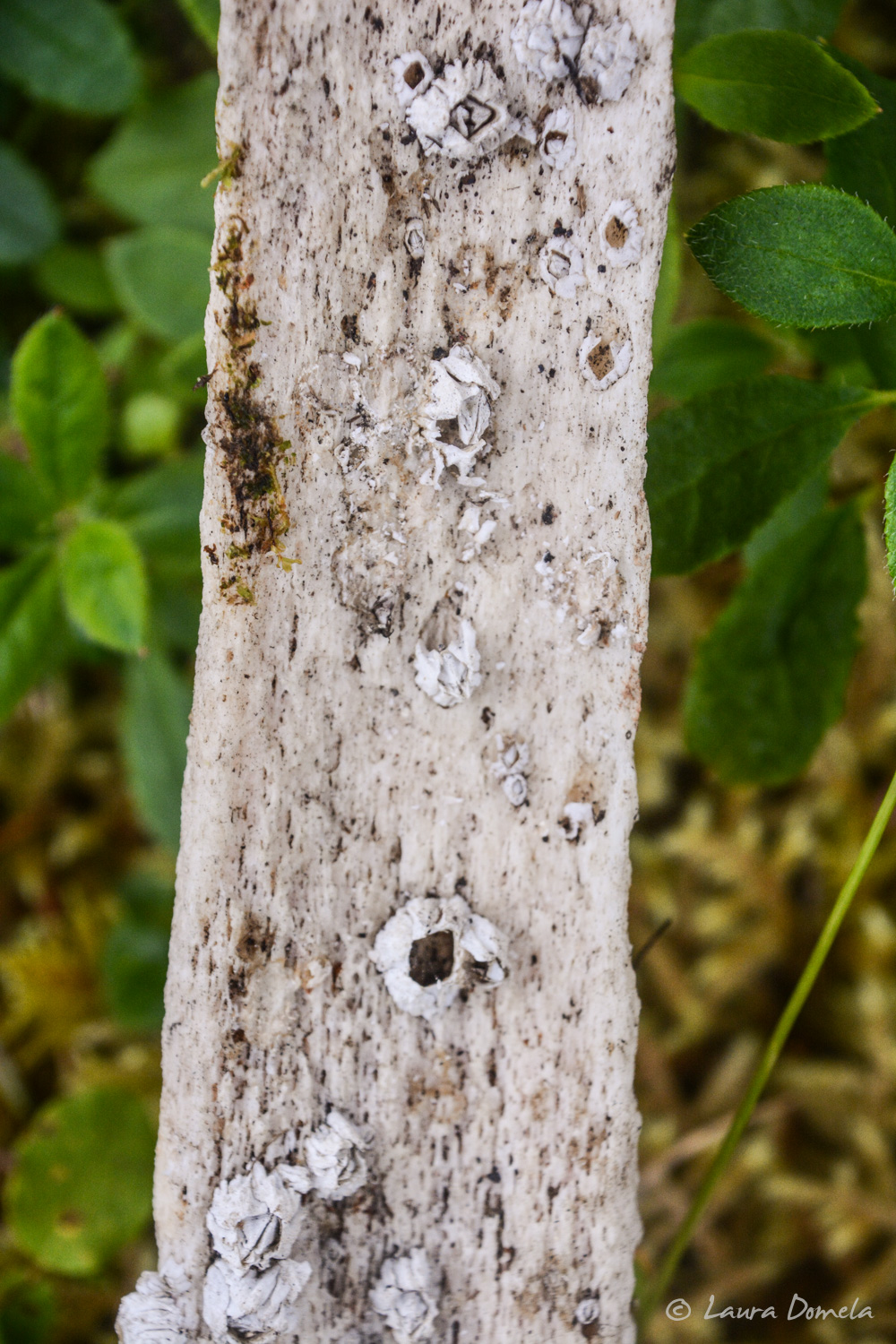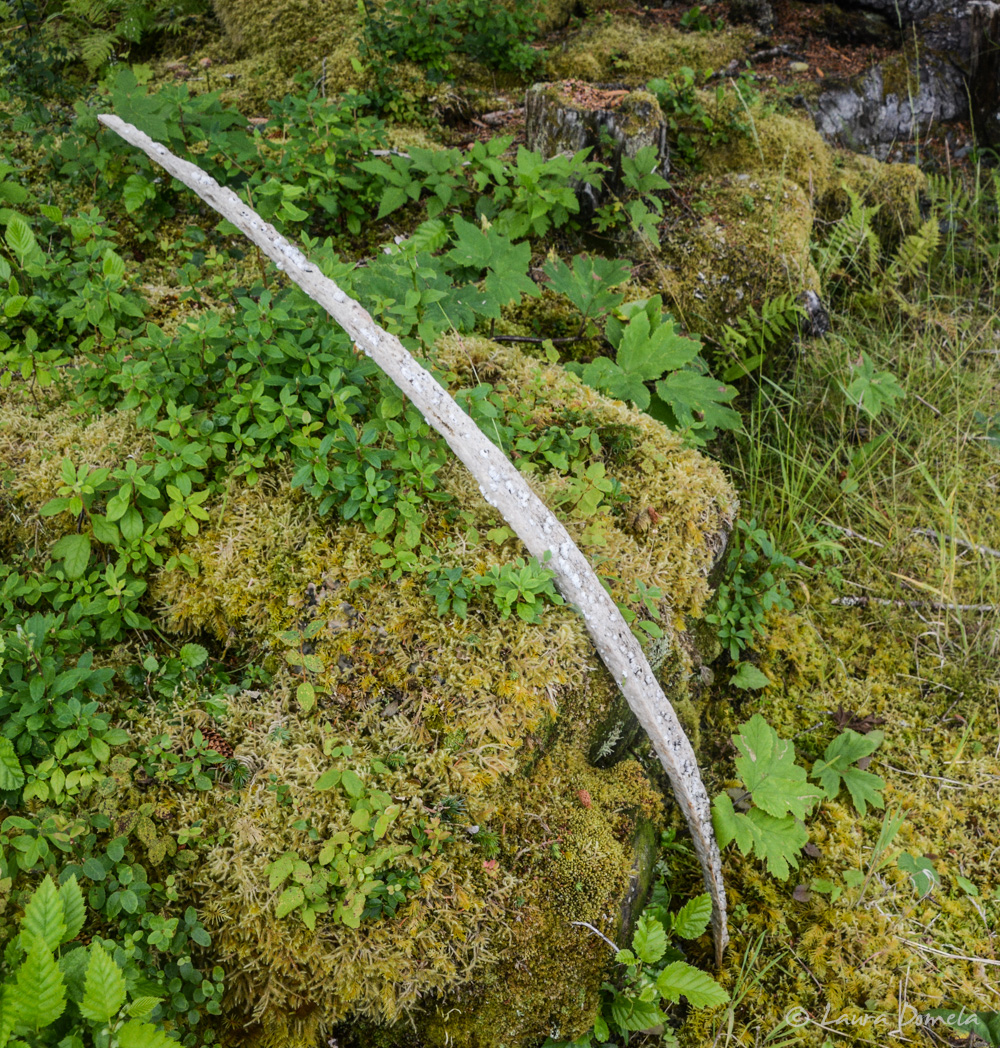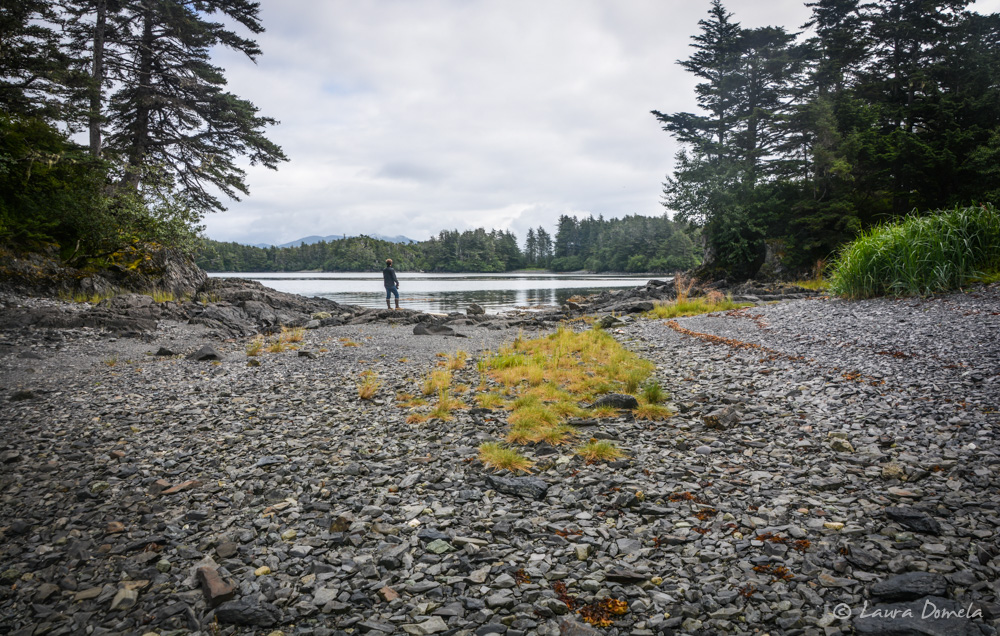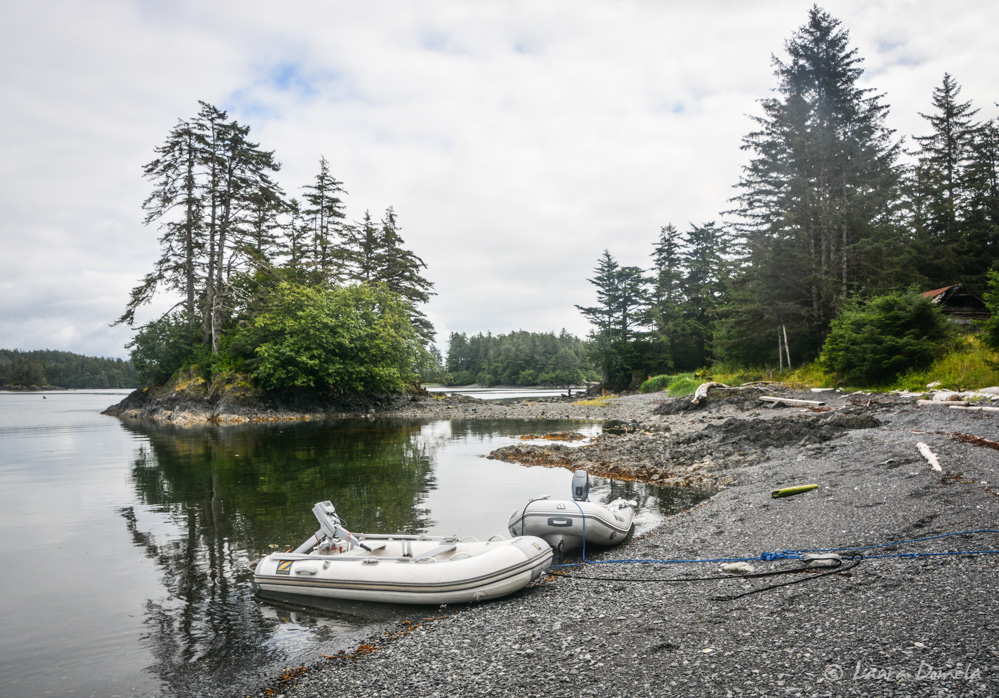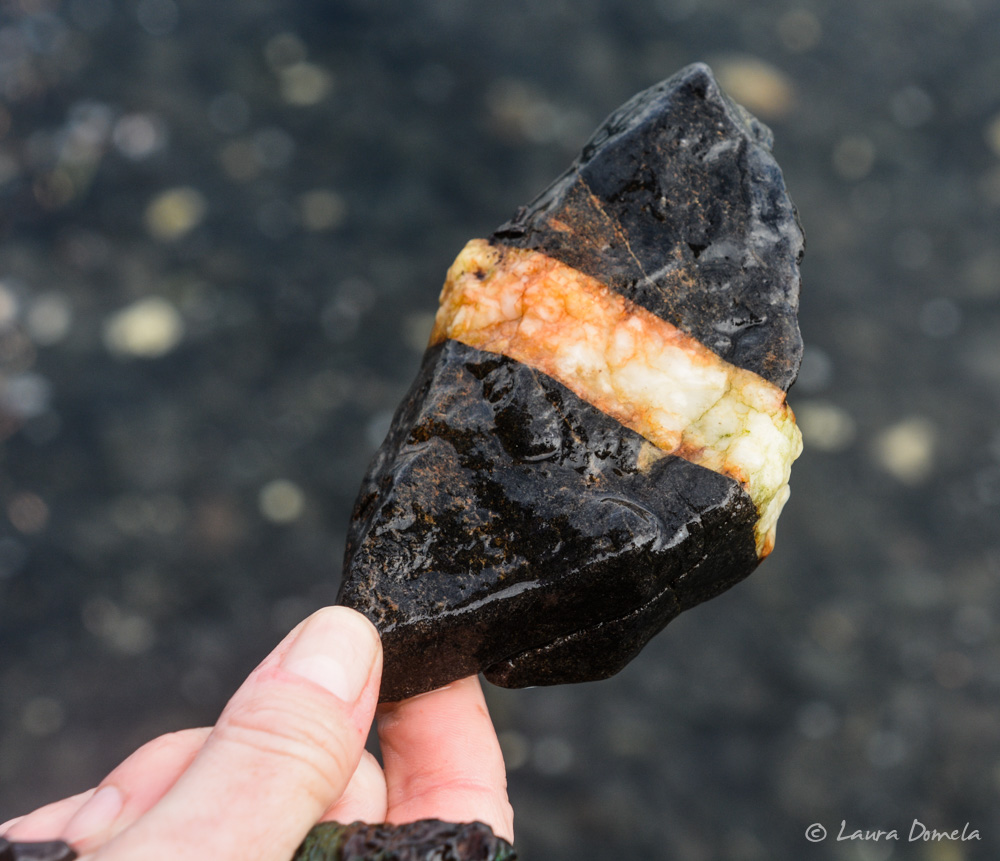 Tiffani found a cool rock. Maybe it came from here: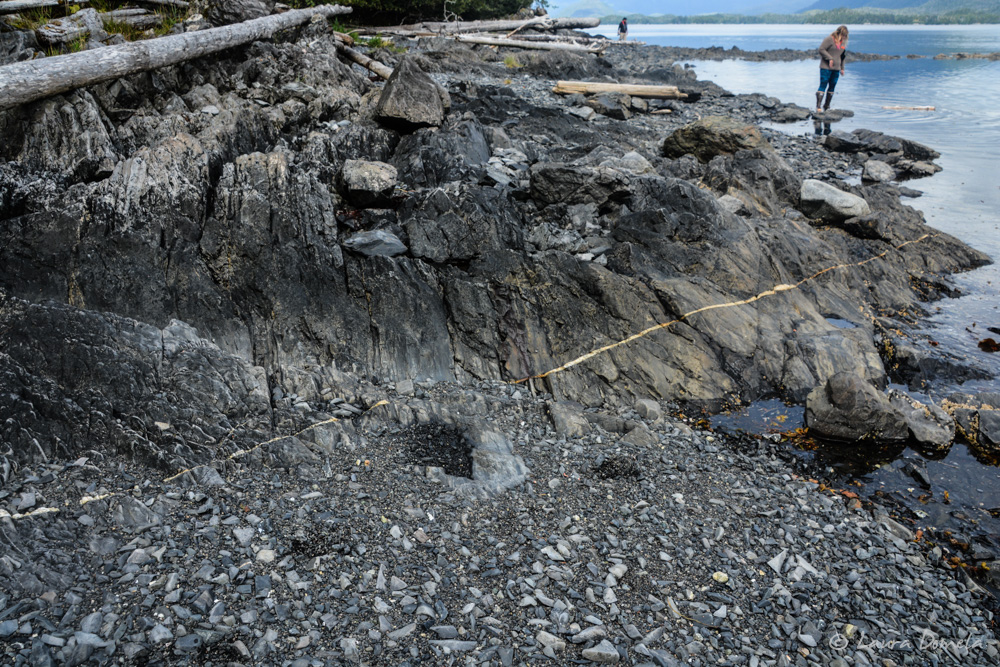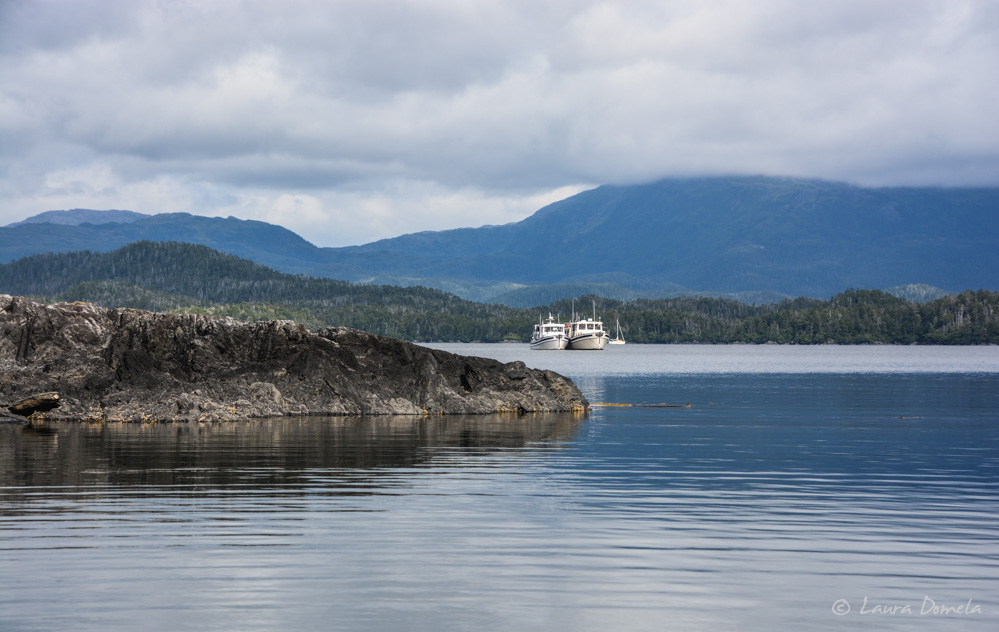 We said goodbye to Radioville (feeling pretty cool that we found it!) and headed off into the ocean for our cruise down to Kalinin Bay on the northern tip of Baranof Island. The weather (and the sea conditions) were just lovely.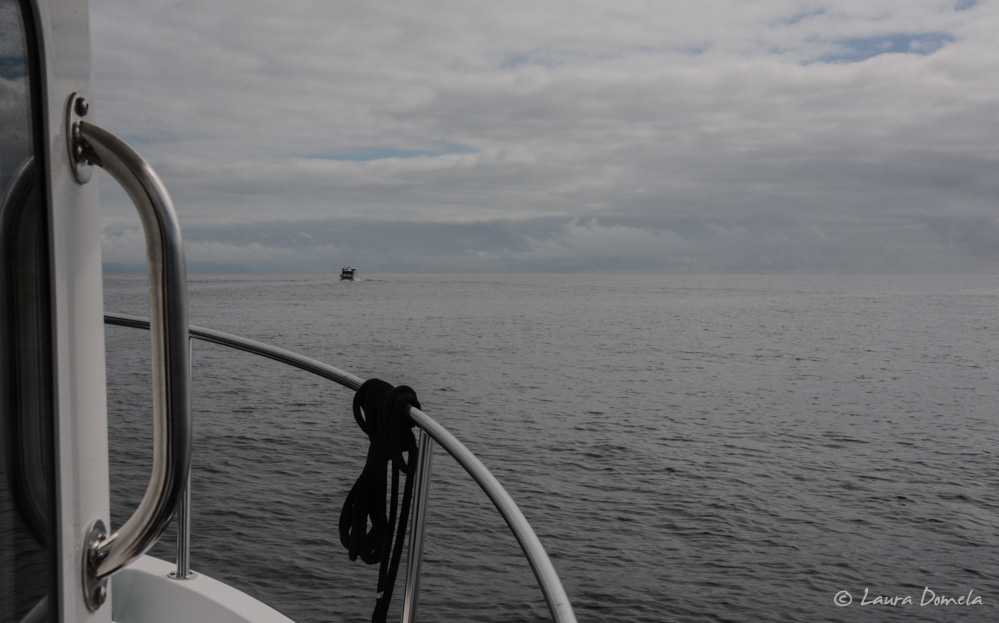 Sam had to stop to let a humpback pass: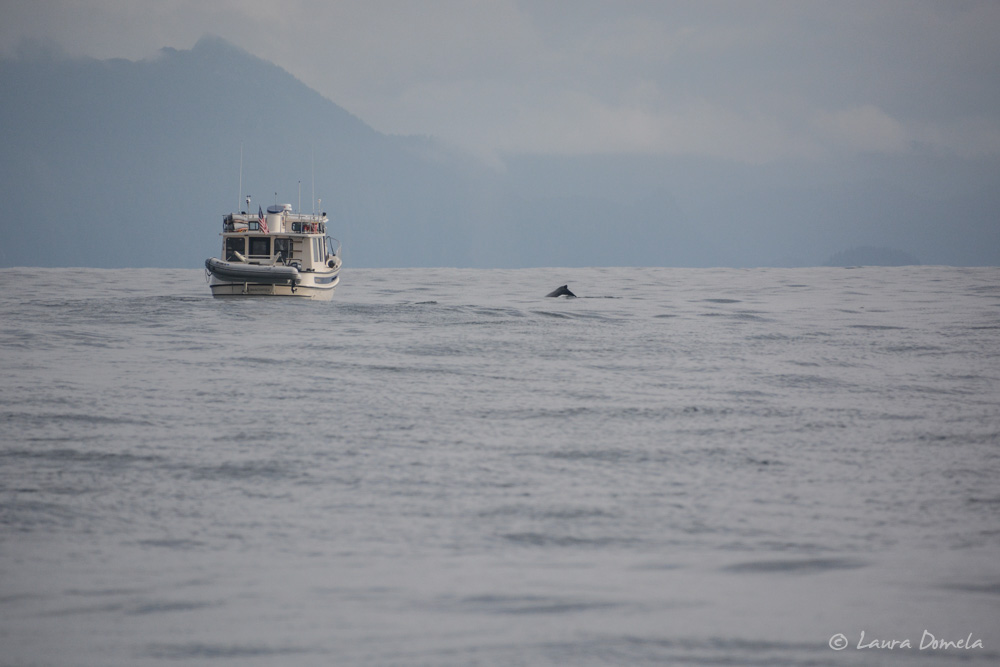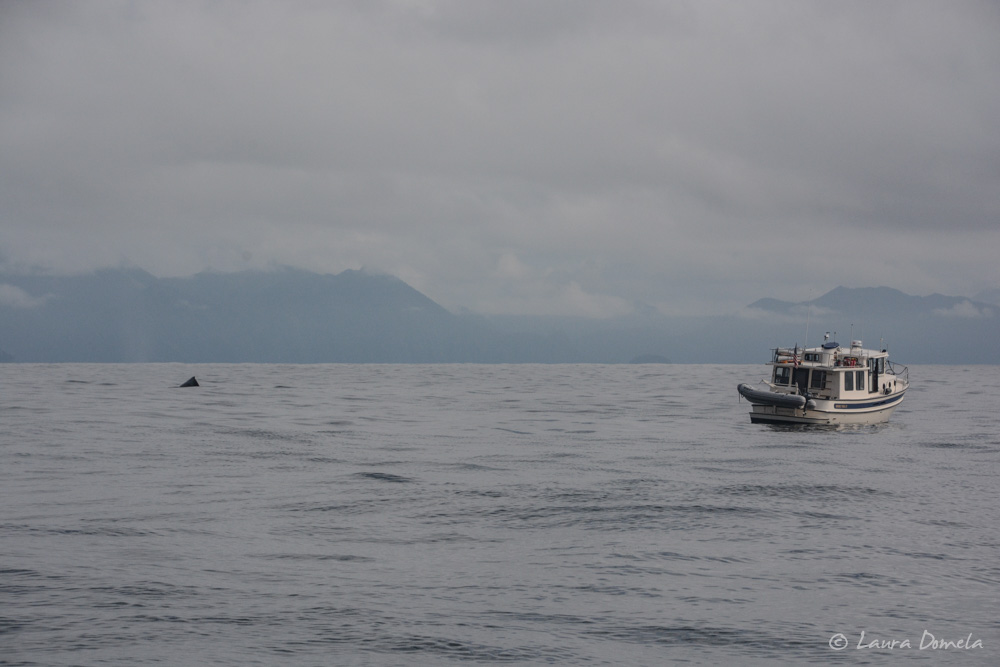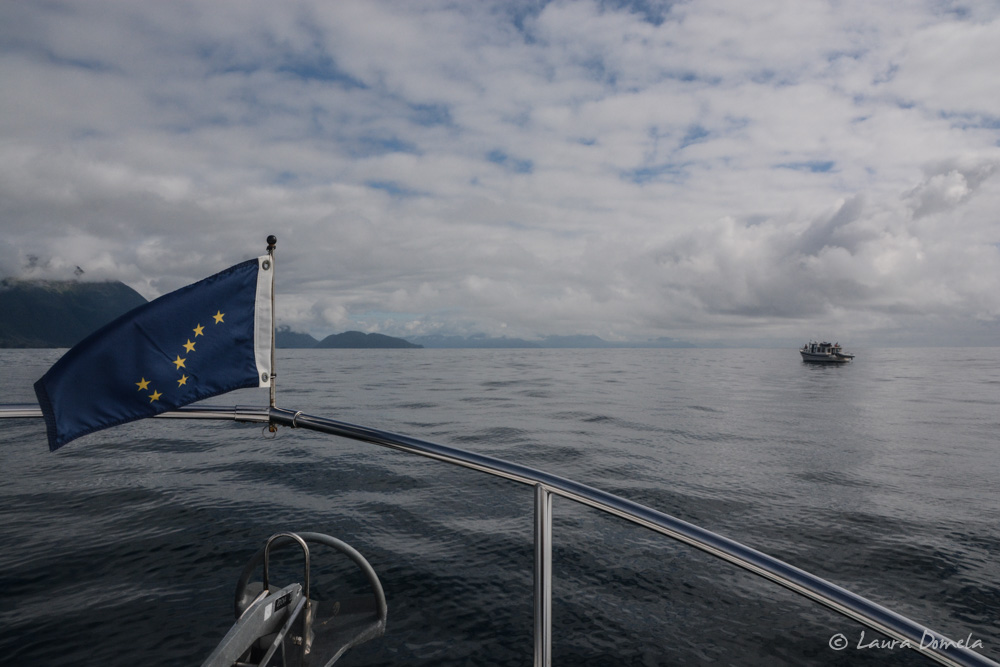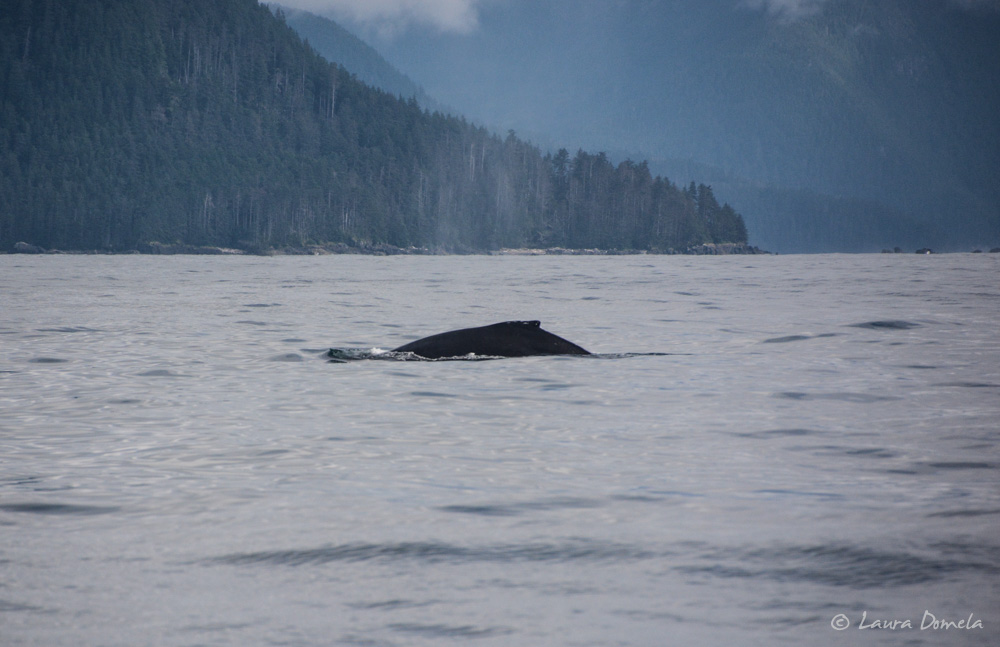 Looking out into the gulf: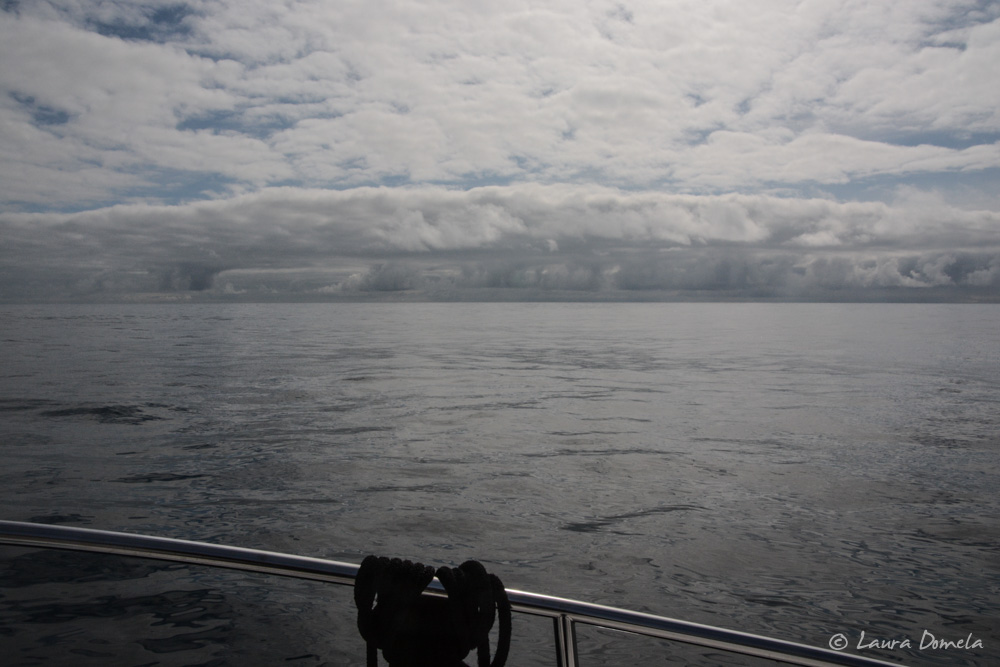 We anchored in Kalinin Bay, but we got in late and didn't take any photos. There were quite a few boats in there, and we rafted for our last night as a group together. Sam and Anna would continue the next morning in through Peril Strait, to Chatham Strait and on to the east side of Baranof Island, and we'd take the Neva Strait/Olga Strait route into Sitka with Tiffani and Deke. They fly out on Saturday morning (it's so stupid that they have to leave). We have had SUCH a great time together…all of us. Buddy boating is fun! Alaska's the best!
Here's today's route from Klag Bay to Radioville and then on down to Kalinin Bay (29.4 nautical miles, 4 hours 27 minutes):