We left Pelican on Tuesday morning. Lisianski Inlet was gray and drizzly and foggy. This fish boat was just in front of us out of the harbor: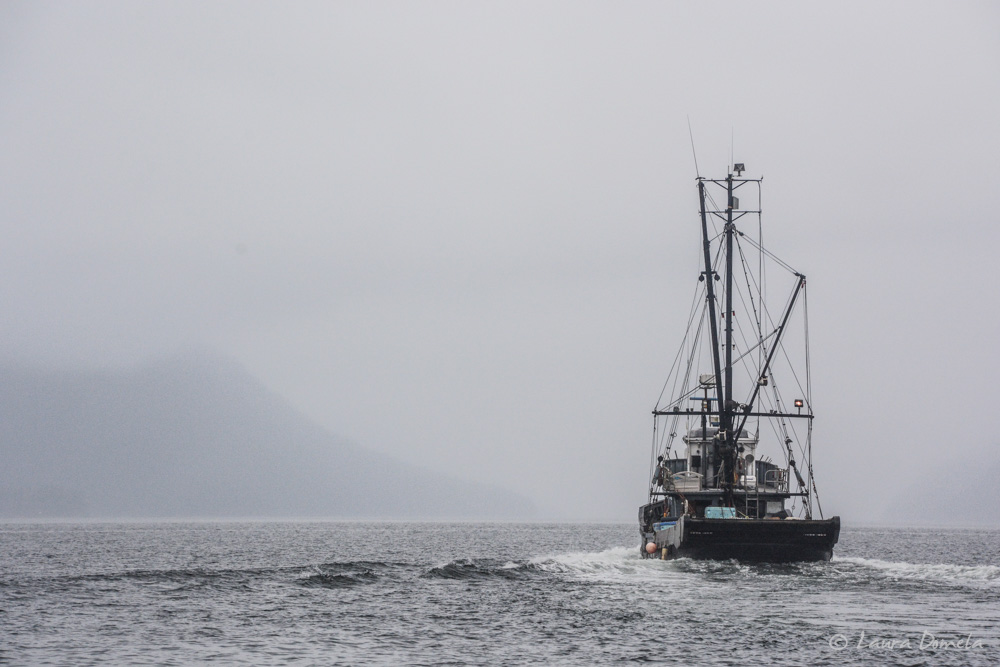 The trip out to Lisianski Strait and on to the outside of Chichagof Island was mellow and the weather gradually improved as we continued further west.
Hey look! It's the Gulf of Alaska!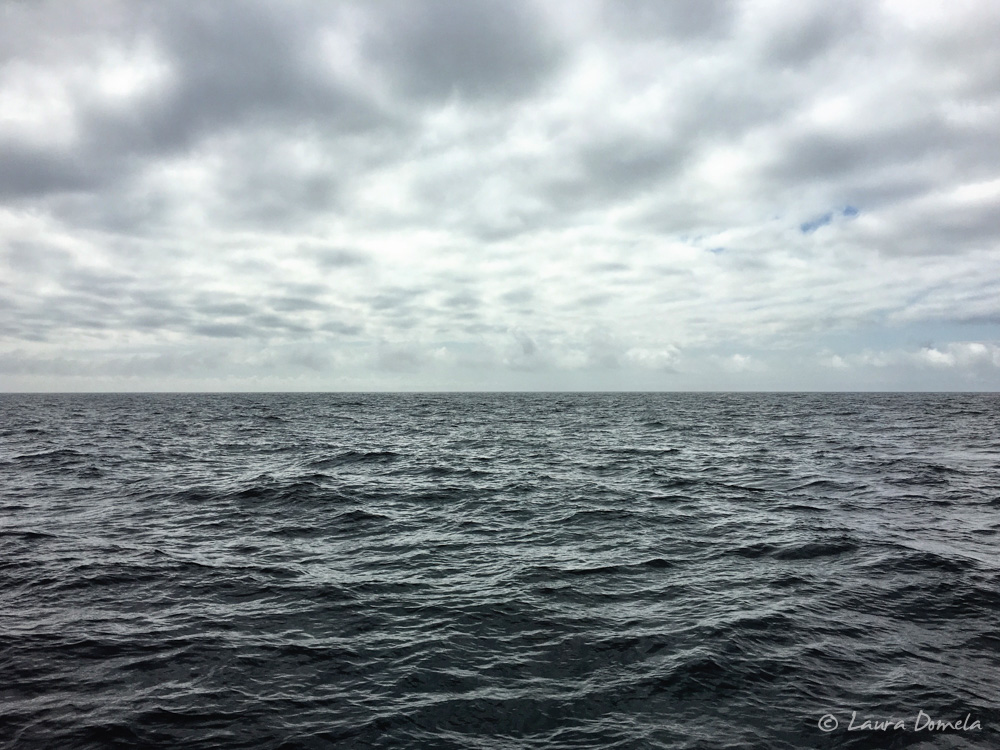 The wind was 10-12 knots with 3-4 foot swells, so not a big deal and we weren't in it for long, either. We'd thought about going to Mirror Harbor to visit White Sulphur Hot Springs (highly recommended), but with the complicated entry (doglegs and rocks, and called "one of the most difficult harbors to enter" in the Douglass Guide) you really need to enter and exit at high slack tide, which meant we'd have had to wait until late the next day to go on to our next place, so we opted to pass this time. We definitely want to get there at some point though!
We went on to Goulding Harbor instead, to Baker Cove.
The route from Pelican to Baker Cove (30.9 nautical miles, 4 hours 5 minutes):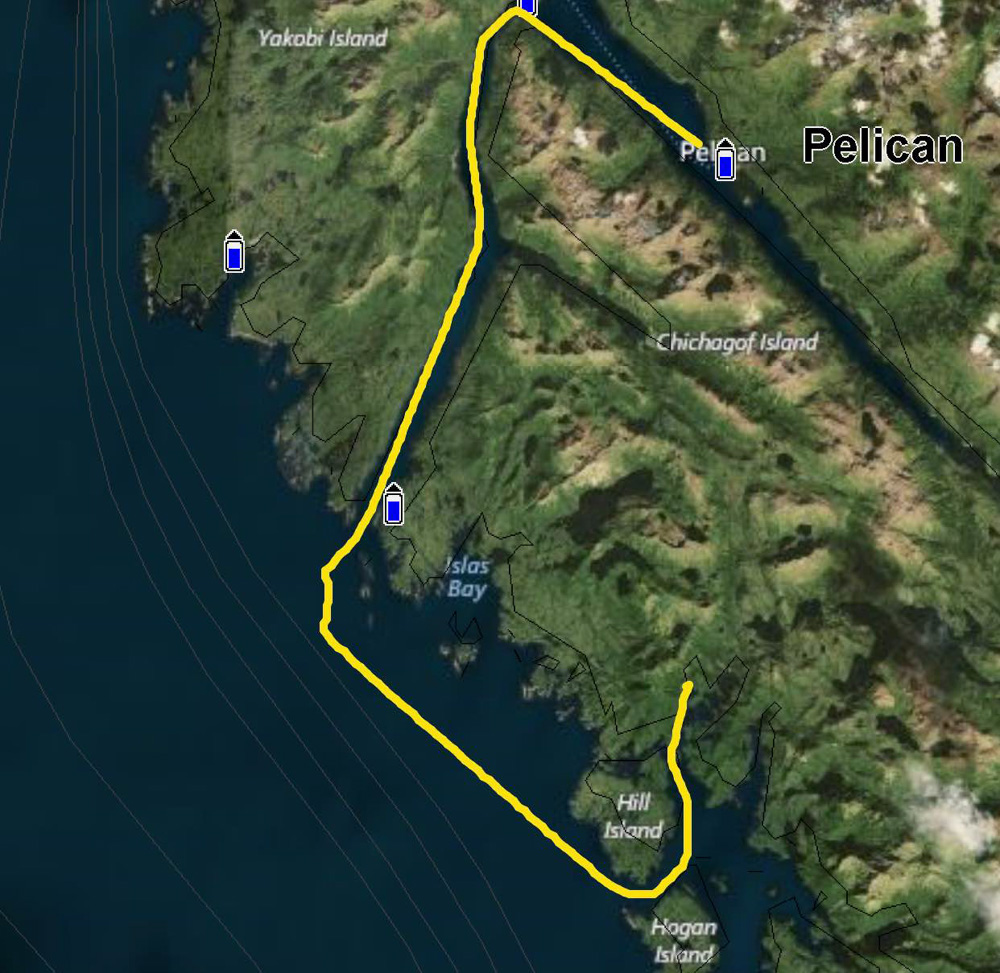 Sea lions: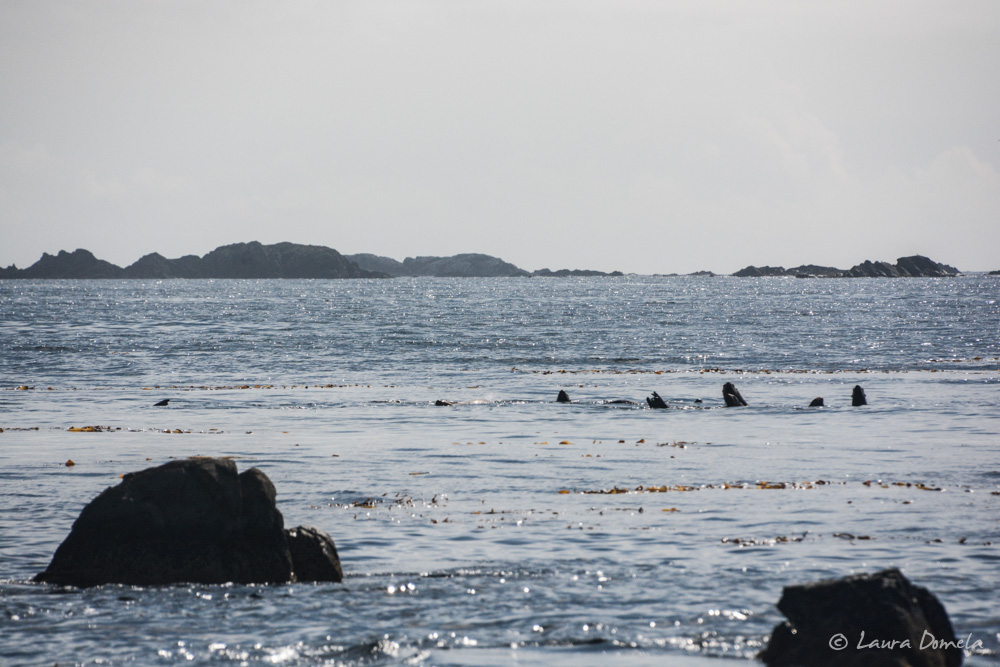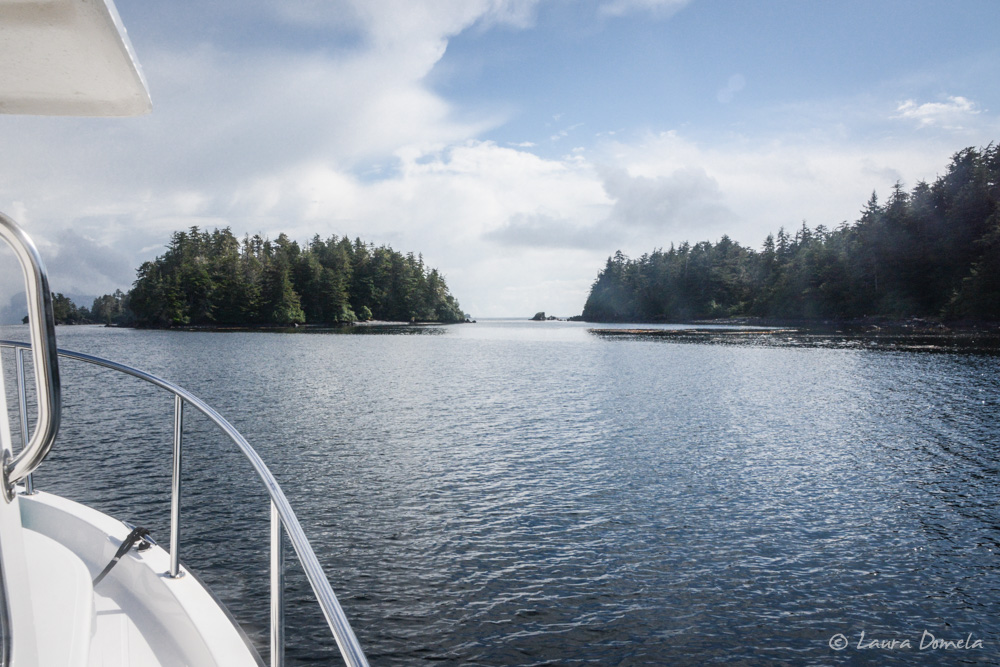 More sea lions: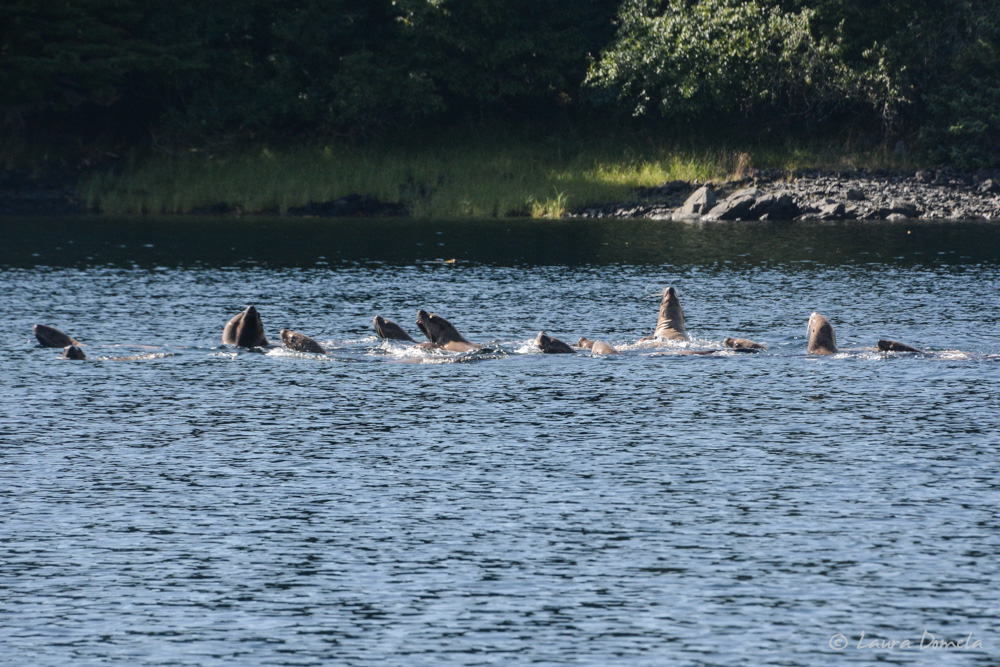 Rafted in Baker Cove: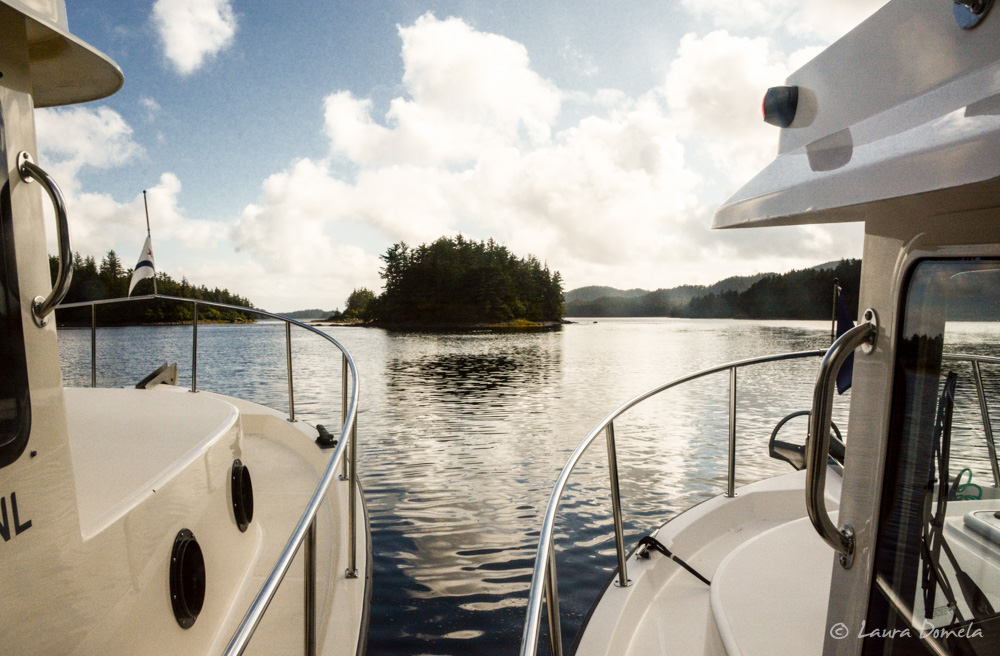 Once settled in, Kevin and Deke got the crab traps out (because hey, let's keep trying!) and Tiffani and I went with Sam and Anna in the dinghy to check out Dry Pass, and after doing so concluded that none of us would want to bring much more than a dinghy through there. Shallow, rocky, narrow, with lots of eel grass and kelp. Much easier to go around the slightly longer way through Imperial Passage into Goulding Harbor/Baker Cove.
Today our cruise from Baker Cove to Klag Bay was all in protected inside waters. We went through Surveyor Passage….winding narrows and beautiful scenery…can't beat that!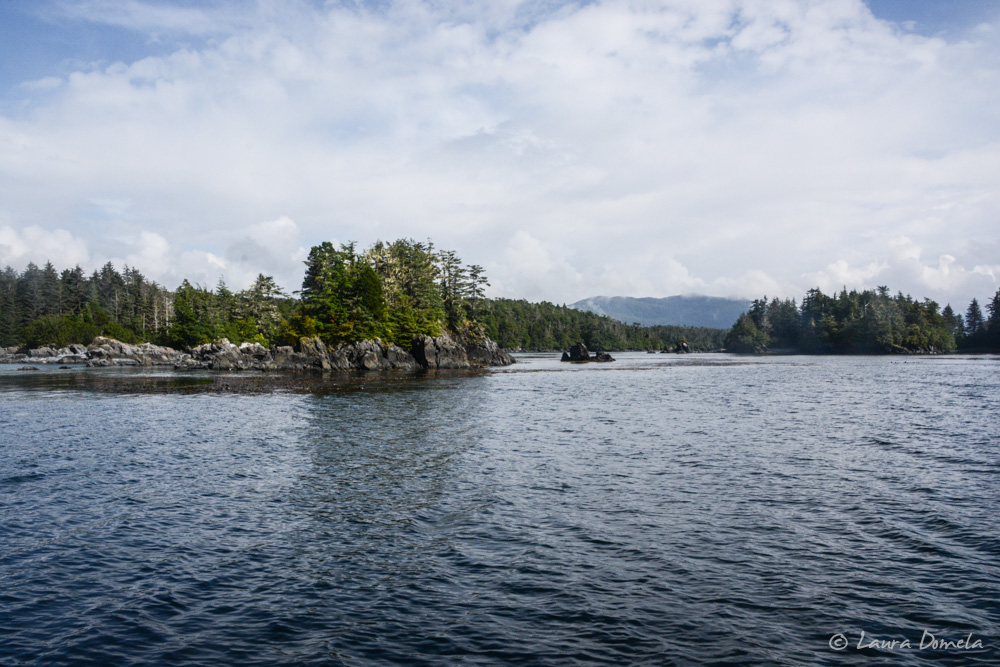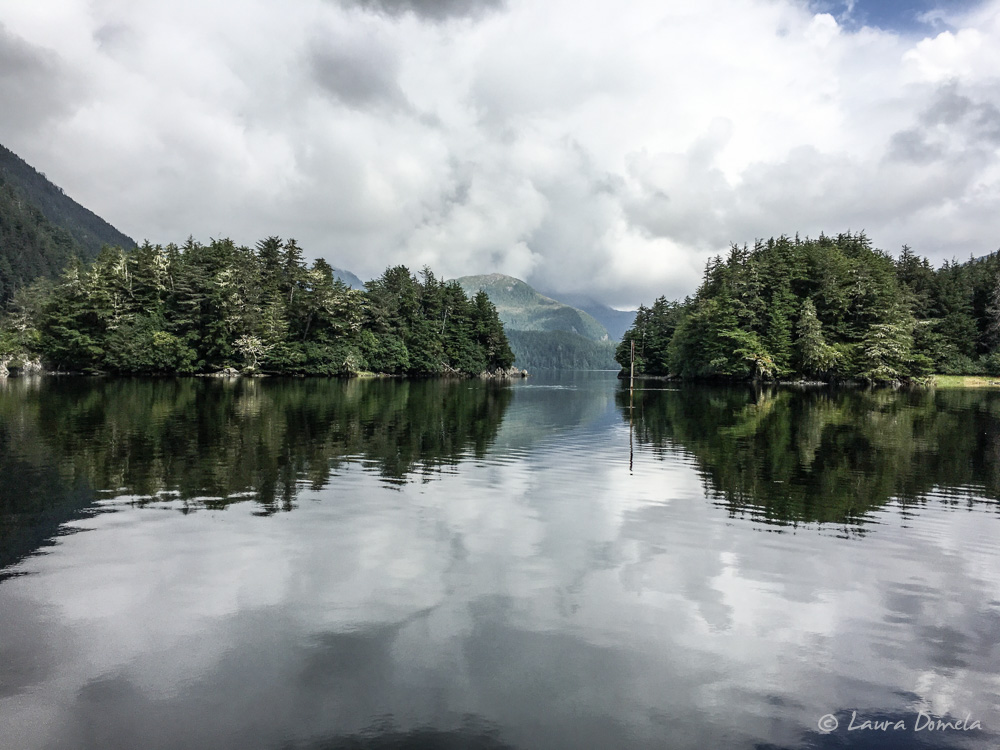 Here's the map of our route from Baker Cove to Klag Bay (18.9 miles, 4 hours 9 minutes):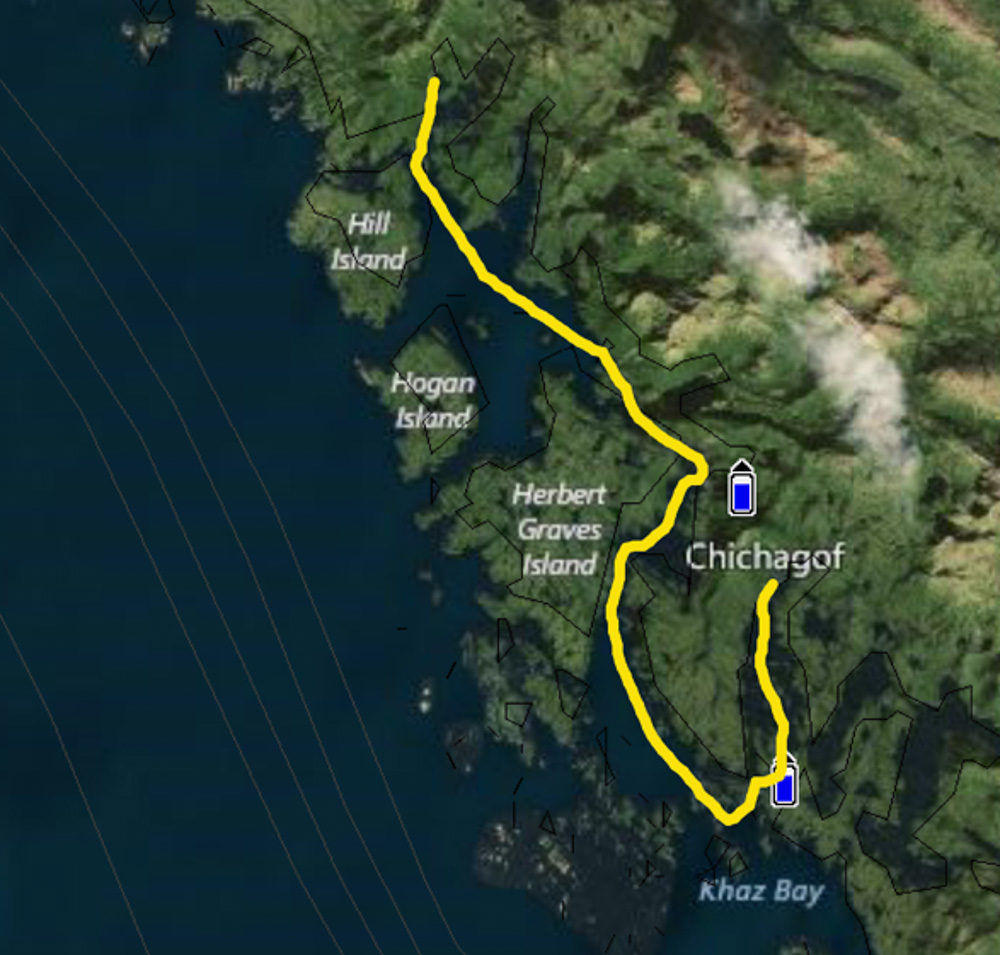 We trolled for salmon along the way (Anna came with us so she could fish, and Sam went on to anchor in Klag Bay and wait for us). Tiffani caught two rockfish (she was really excited!) but no salmon. (We made fish tacos with that rockfish and supplemented with some coho for variety).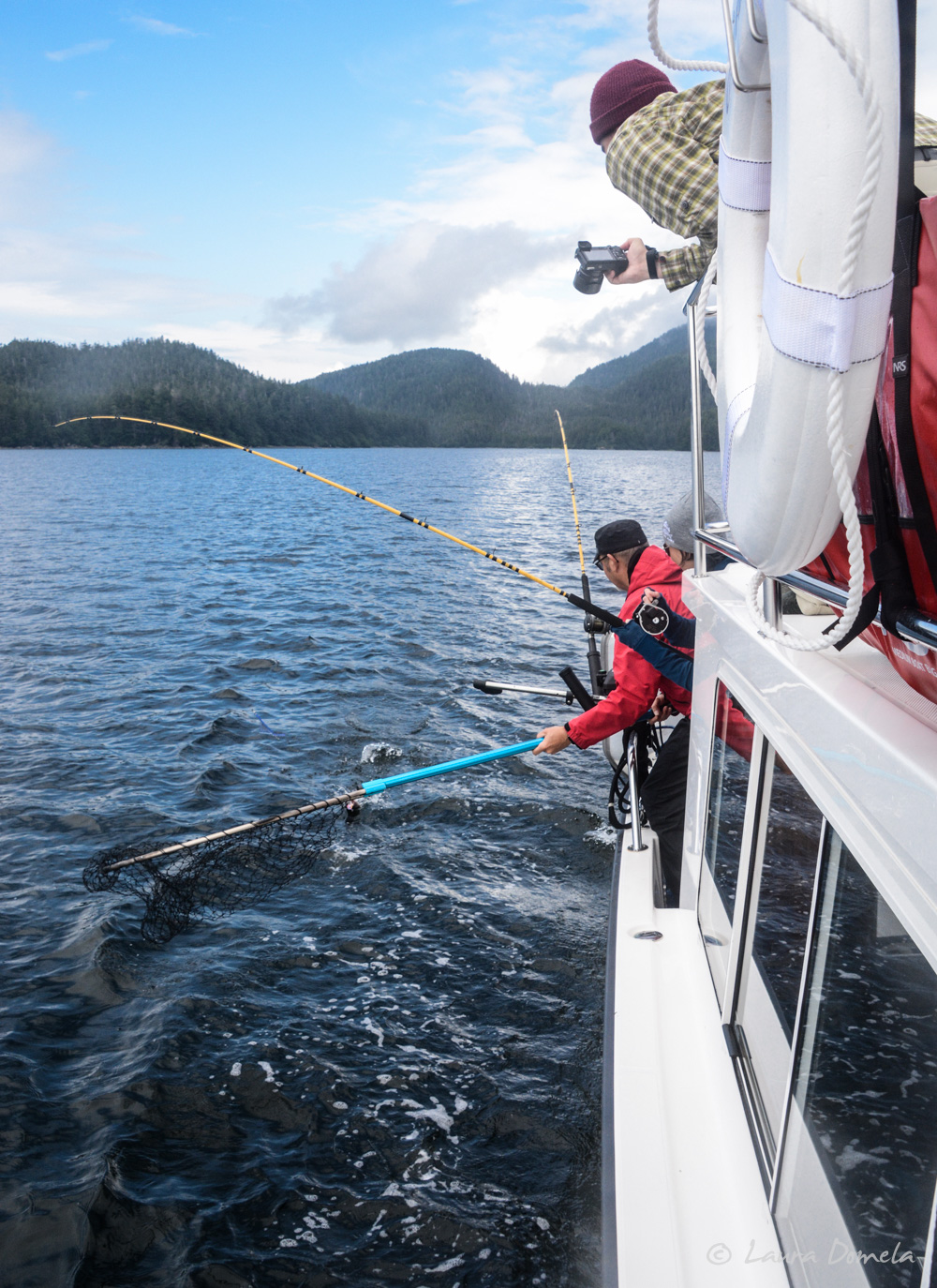 Rocky and rugged: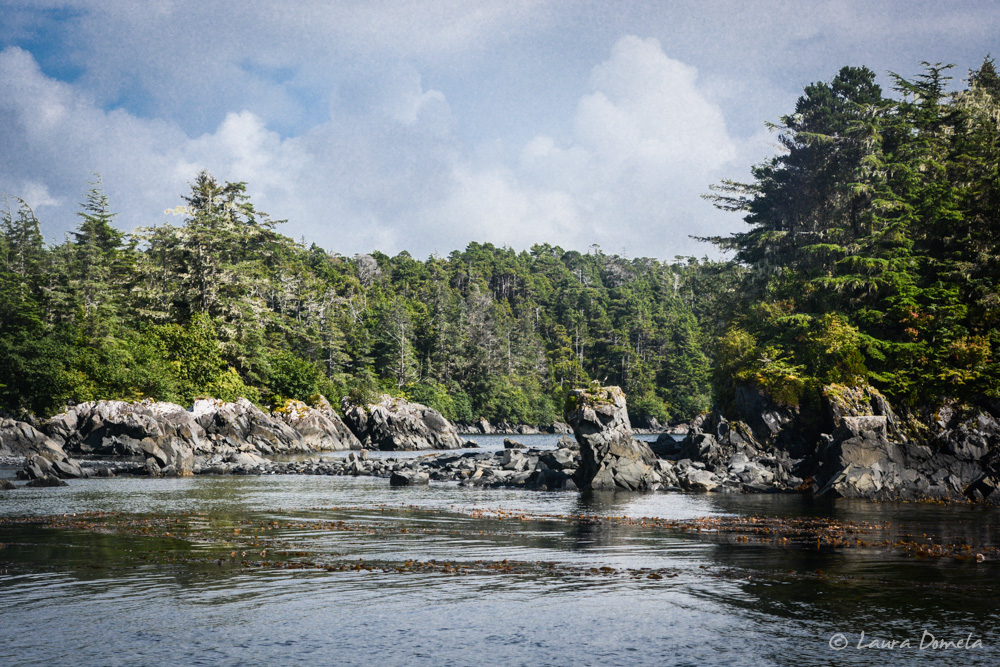 We anchored in Klag Bay right near Chichagof, the site of a gold and silver mining village active during the first half of the twentieth century. According to the Douglass Guide, more than thirteen million dollars in gold was mined here between 1905 and the late 1930s.
Some photos of the ruins, and cool stuff we found on the beach: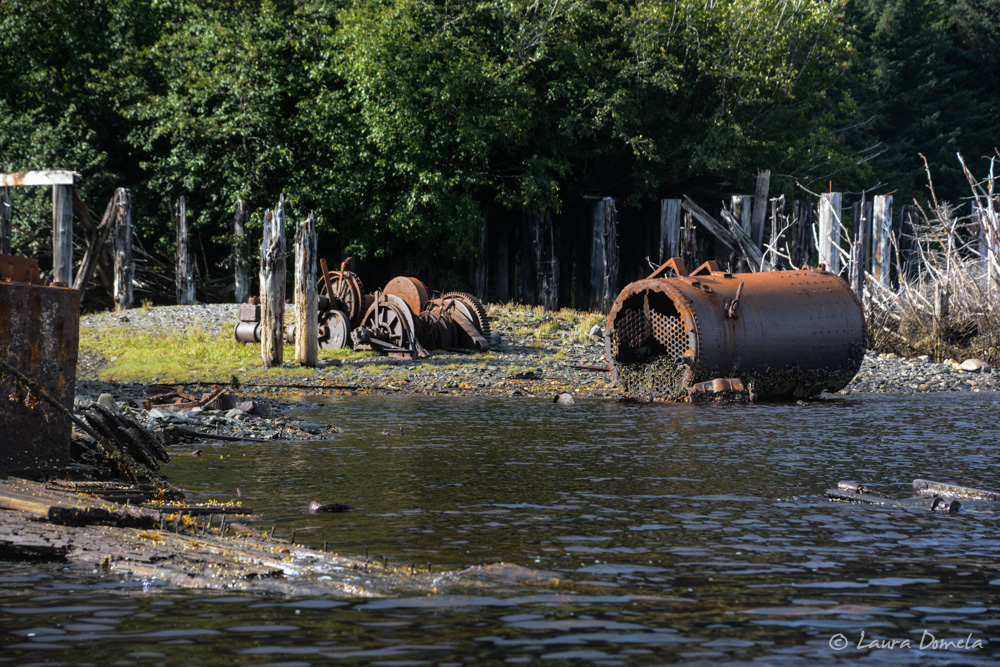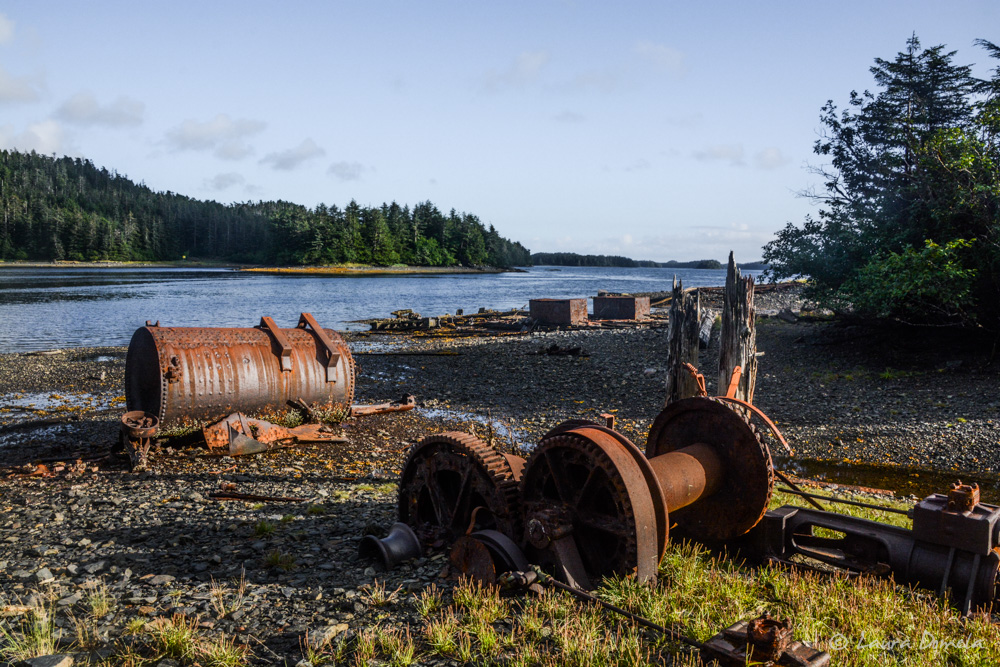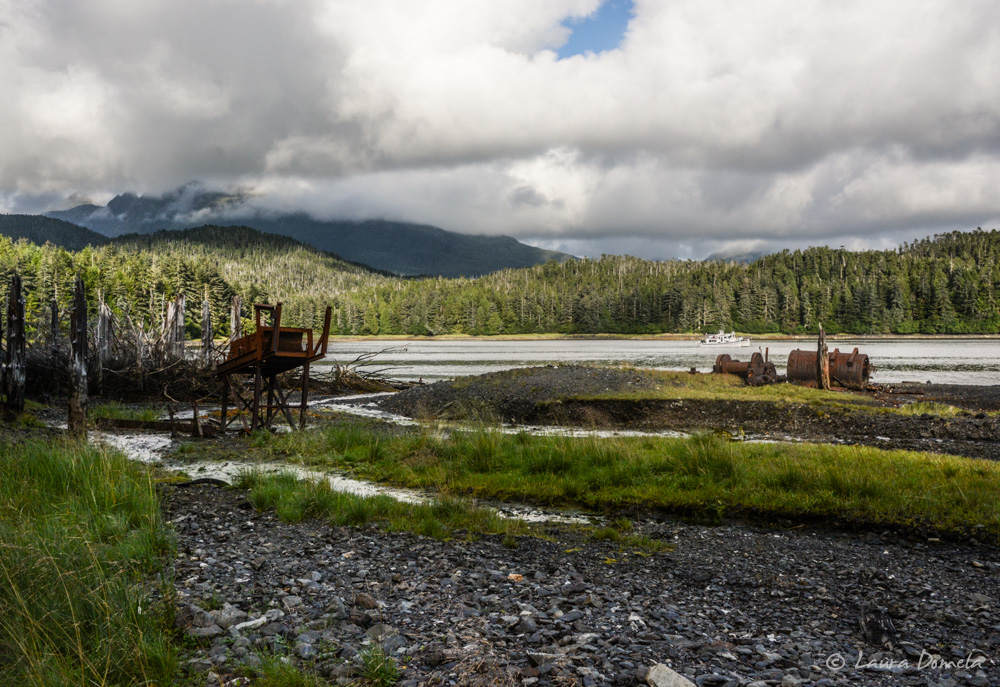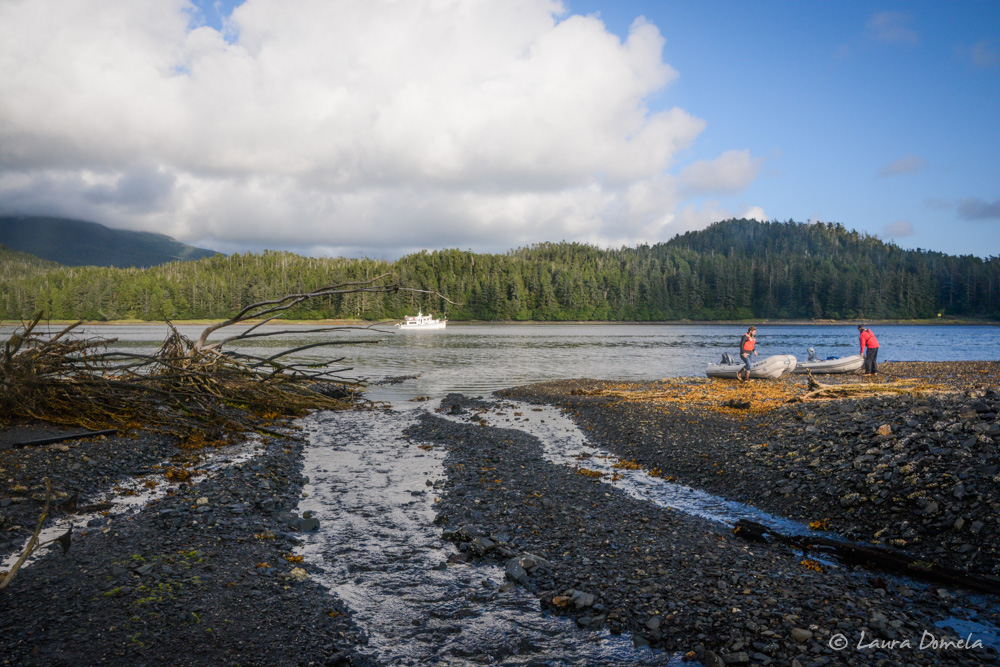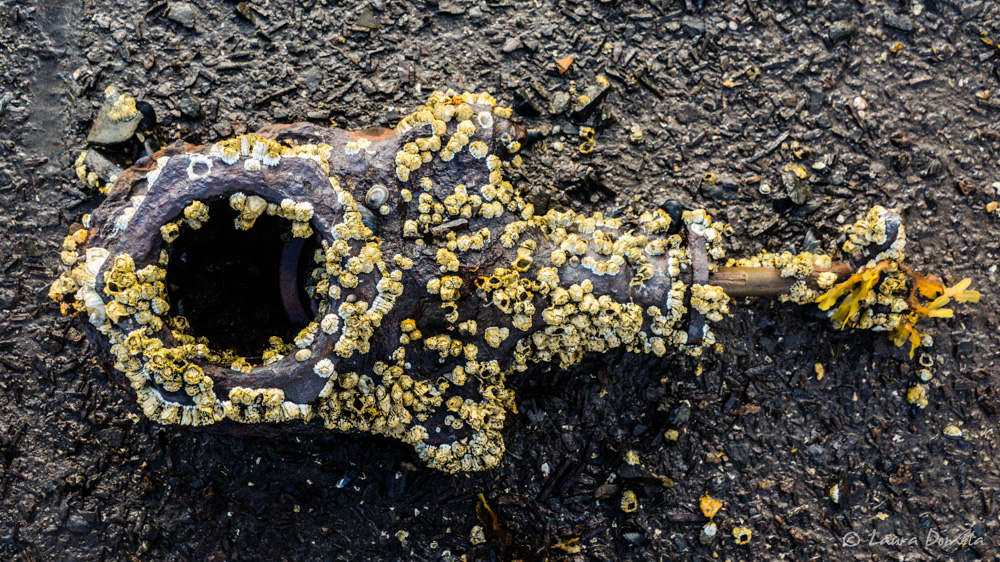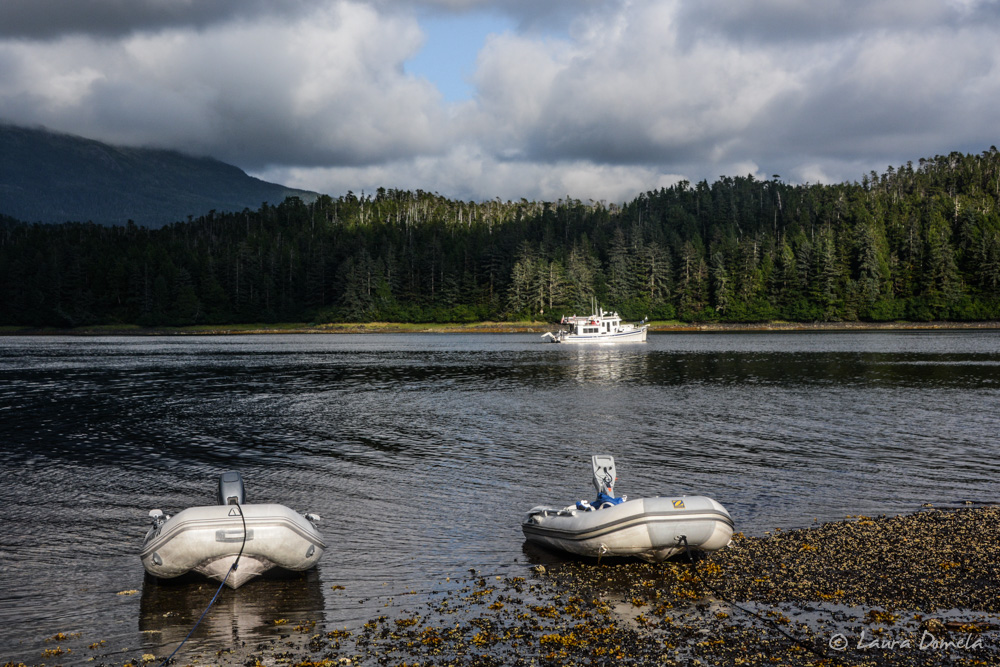 A bone, covered in barnacles: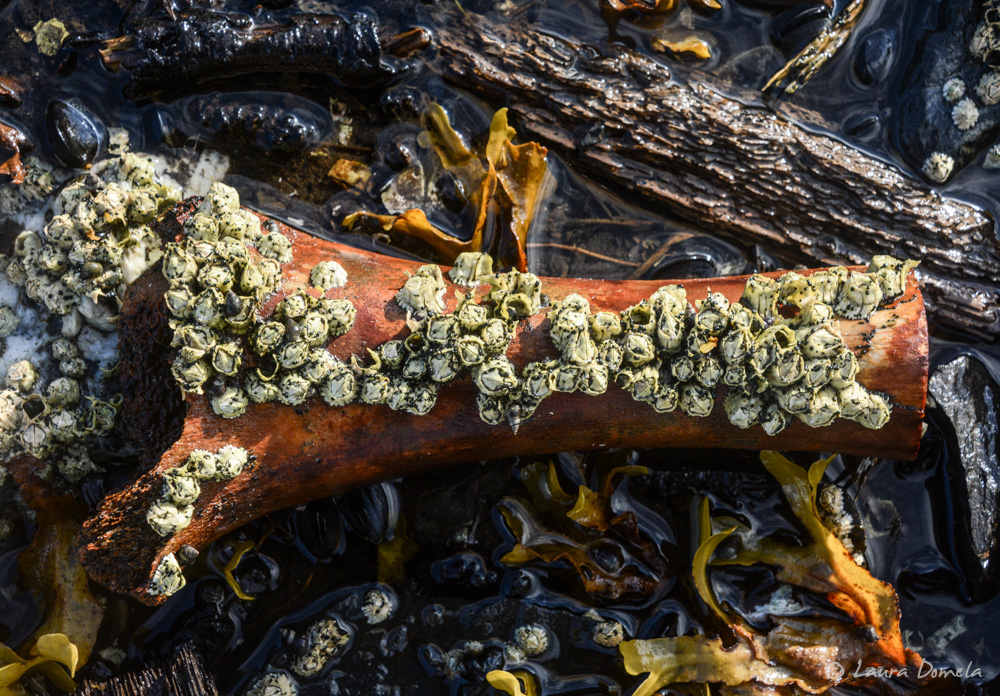 I didn't go back in here, but Sam and Anna and Deke and Tiffani did, and they found a salmon head and some bear poop. I'm kinda glad I didn't go!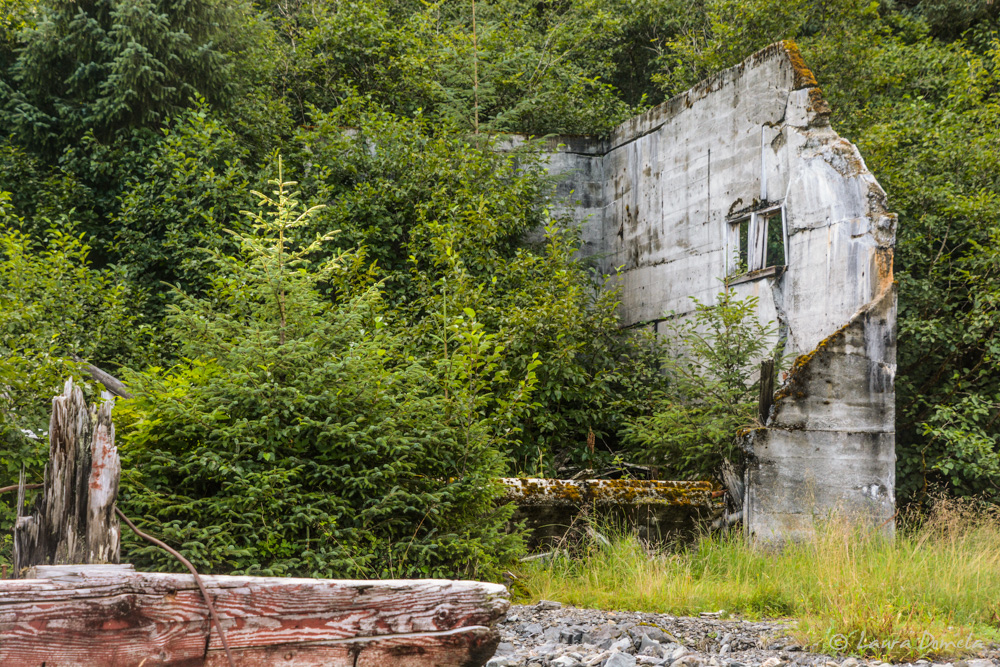 Rafting buddies: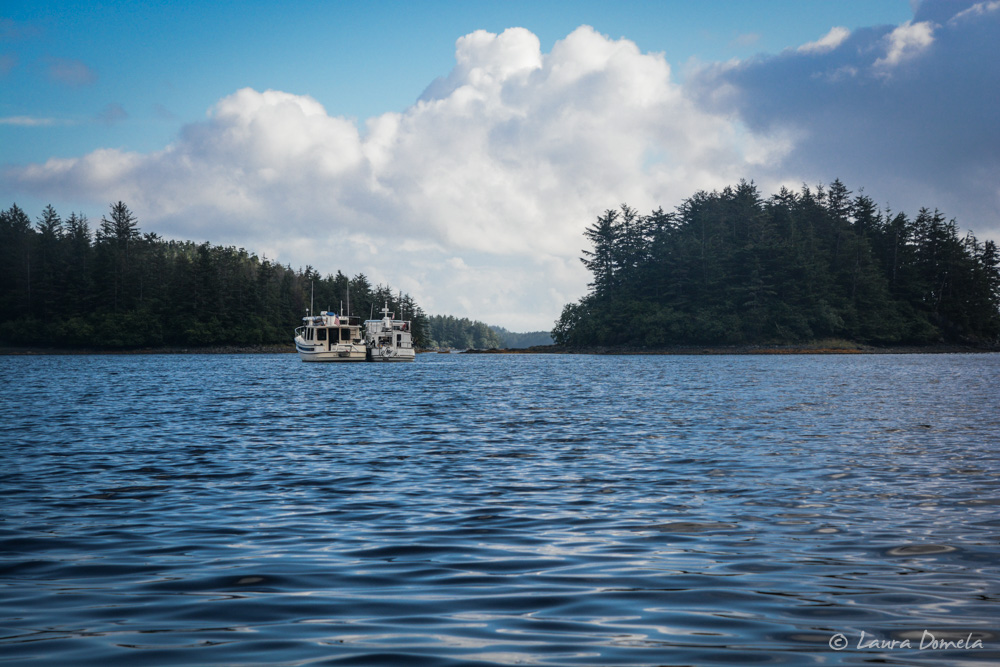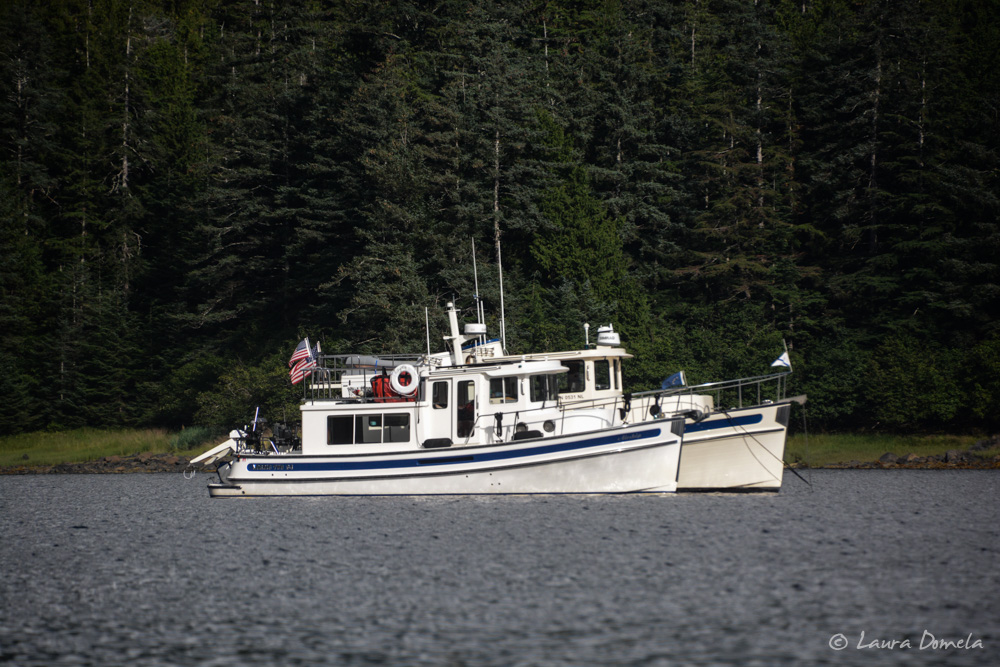 Sam and Anna took their dinghy over to Lake Anna (of course) and we went over toward the river mouth to see if it was a salmon stream, and it definitely was. Salmon were jumping all around the boat, and creating a whole lot of turbulence as well. It was fun!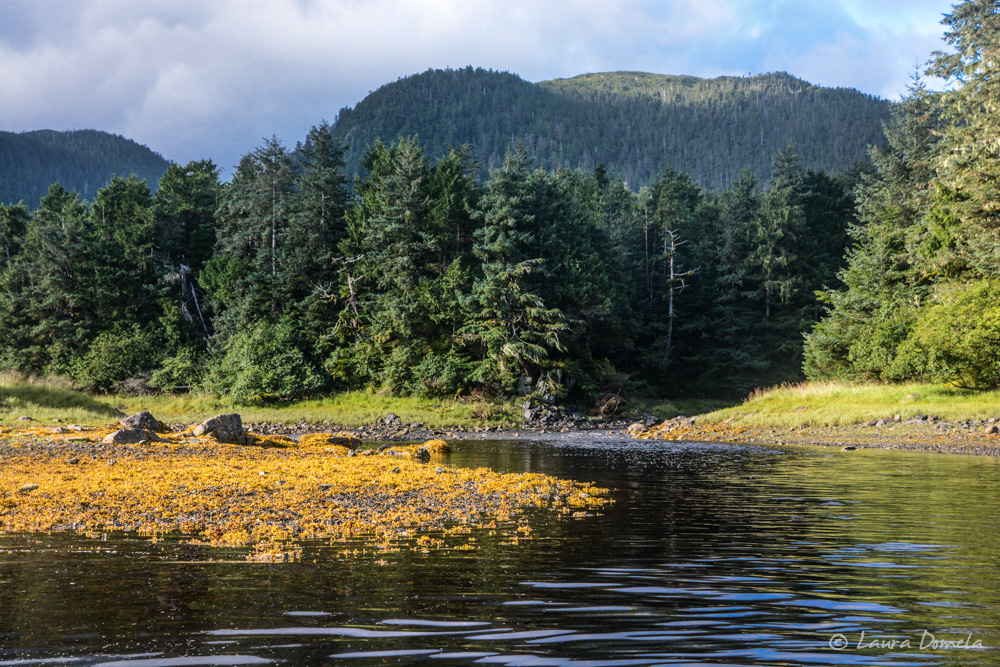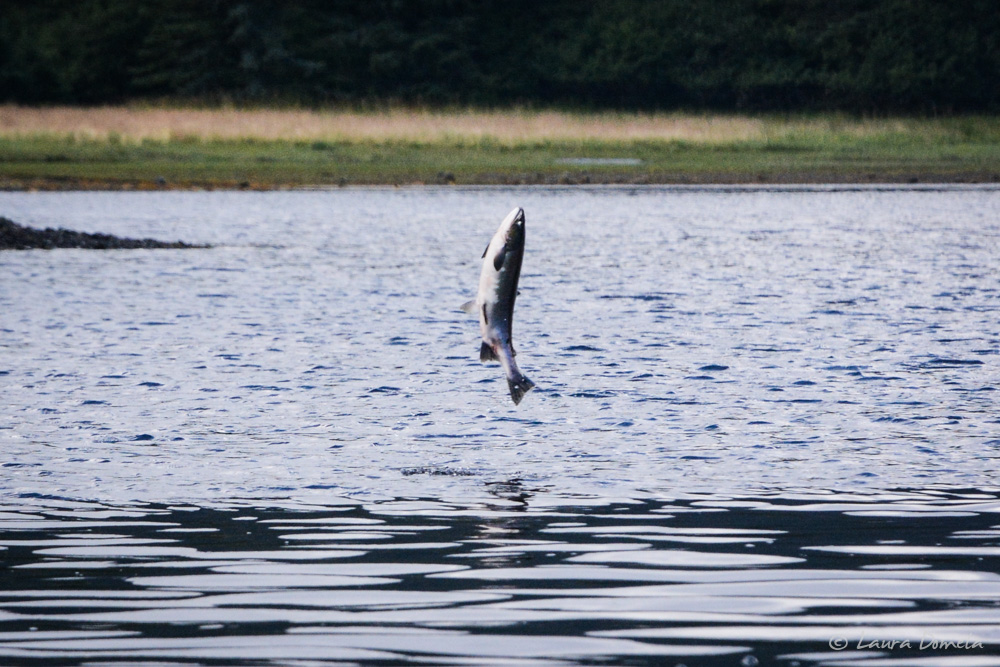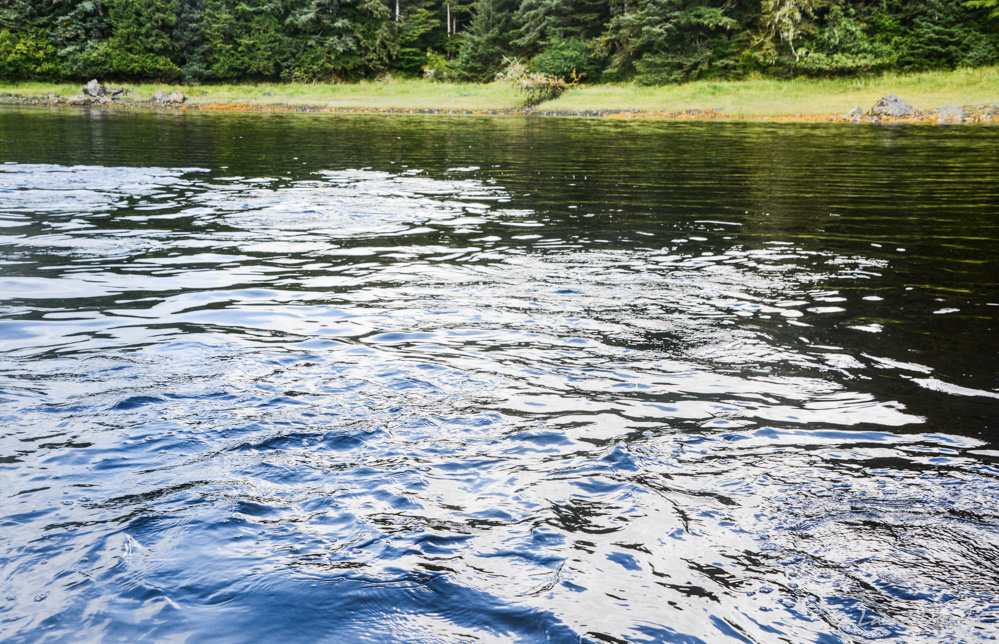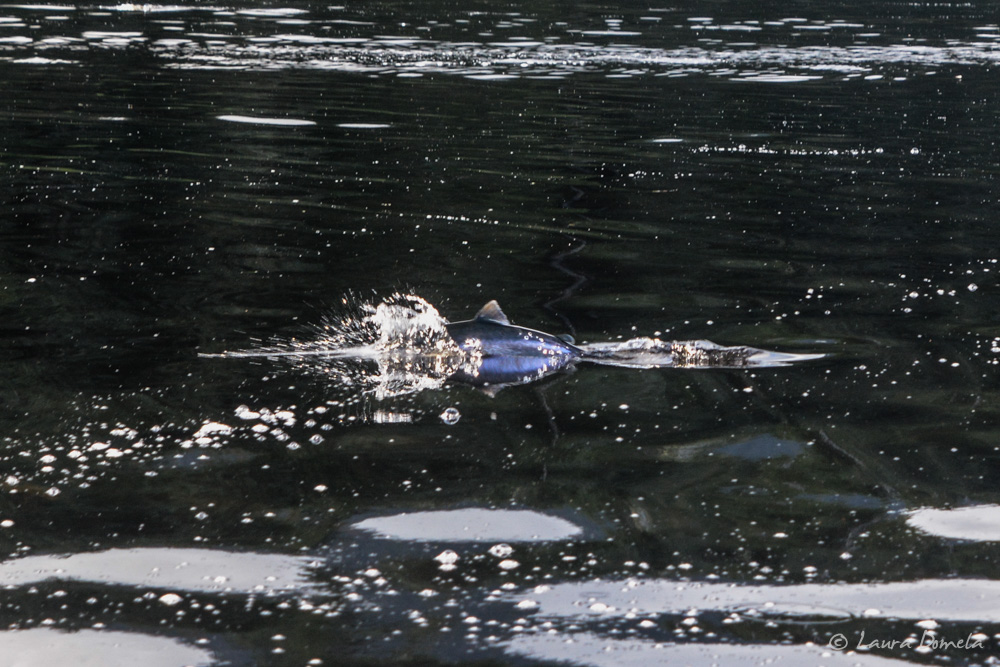 We beached the dinghy on the spit and walked around a bit.


Klag Bay is a gorgeous, protected anchorage with tons to explore. We'd definitely come back here.
Tomorrow we're heading down to Kalanin Bay on Baranof Island (last stop before Sitka) and we'll have about 17 miles of unprotected cruise. The weather is supposed to be nice…fingers crossed!