January 26 – February 3, 2018
The Slowboat team will be presenting ten different free seminars at the 2018 Seattle Boat Show.  We are excited to once again share our experience and expertise with the boat show crowd to help you have a richer, safer, more satisfying cruising experience.  In addition to leading flotillas up the Inside Passage to Alaska every summer, each member of our crew brings more specific talents to the party:
Laura is a professional photographer and splits her time between studio work and documenting travel with Slowboat and Riveted aboard Airship, a Nordic Tug 34.
Sam lives aboard his 37′ Nordic Tug Safe Harbour, and single hands his vessel the majority of the time he cruises. He has an ever-widening knowledge of boat systems and what it takes to safely run solo.
Kevin runs a successful publication for electronics engineers called EE Journal and spends about 9 months of the year cruising between Puget Sound and SE Alaska aboard Airship with Laura.
Hope to see you in Seattle!
---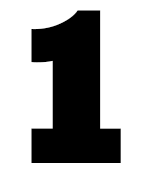 Packing and Provisioning for Extended NW Cruising
Laura Domela, Sam Landsman, Kevin Morris
Friday, January 26, 2018, 2:15pm  | Stage #3 North Hall
Before you embark on an extended cruise in the Pacific Northwest or up the Inside Passage to Southeast Alaska, you might want some tips about what to pack. This presentation offers helpful advice on what kinds of things to bring along on your boat for a trip up the Inside Passage to Alaska. We discuss clothing, food, first aid, and share some of our ideas about efficient provisioning and packing.
---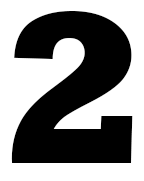 Single Handing Secrets
Sam Landsman
Saturday, January 27, 2018, 7:00pm  | Stage #4 Club Level
After cruising 20,000 miles on the Inside Passage, much of it single handed, Sam shares his tips & tricks for running boats alone. Learn strategies for docking and picking up mooring buoys, staying safe underway and in the dinghy, and much more.
---

Winter Cruising – New Year's at Princess Louisa Inlet
Laura Domela, Sam Landsman, and Kevin Morris
Sunday, January 28, 2018, 4:15 p.m.  | Stage #5 Club Level
Fifty-knot winds. Below freezing temperatures. A foot of snow on the dock. Time to go boating of course! Laura, Sam, and Kevin will discuss Princess Louisa and the unique challenges it provides in winter.
---

Flying Drones from Boats
Kevin Morris and Sam Landsman
Tuesday January 30, 2018, 3:00 p.m. | Stage #2 North Hall
Got a drone? Want a drone? Want to fly your drone from your boat? Kevin and Sam will discuss how to use your drone on the water, and how to keep it from going swimming.
---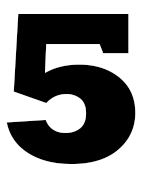 Better Boating Photography – It's Not About the Camera
Laura Domela
Thursday, February 1, 2018, 1:15 p.m. | Stage #3 North Hall
Laura will show you that getting great photos on the water is not always about having the most expensive gear. This will be a fun discussion that tackles the particulars of boat-based photography, and how to tell a story with your photos.
---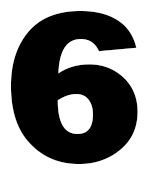 WiFi in the Wilderness – Connected Cruising
Kevin Morris
Thursday, February 1, 2018, 3:00 p.m.  |  Stage #2 North Hall
This seminar will go over various options for staying connected while cruising, including the best strategies for internet in remote areas, and finding the right solution to fit your budget and needs. We'll explain the strengths and weaknesses of the different options, including how they apply to Puget Sound, BC, and SE Alaska.
---

22 Feet to Alaska
Sam Landsman
Thursday, February 1, 2018, 4:00 p.m. | Stage #2 North Hall
Think your boat is too small for a trip to Alaska? This presentation is all about cruising 3300 nautical miles from Anacortes to Glacier Bay in a 22 foot C-Dory.
---

More Modern Power for Cruisers
Kevin Morris
Friday, February 2, 2018, 12:15 p.m. | Stage #3 North Hall
Electrical power is a confusing problem for most boaters. In addition to a jumble of technical terms and concepts, we end up having to learn a bunch of strange rules, like "never shower with the coffee maker on", or "only run the microwave with the generator running" or "only dry your hair when plugged into shore power". In this seminar, Kevin Morris sorts out the confusion of power systems for cruisers, and offers a new approach to boat power systems that could lead to hassle-free, almost unlimited electrical power onboard.
---

Gates of the Inside Passage
Laura Domela, Sam Landsman, and Kevin Morris
Friday, February 2, 2018, 5:00 p.m. | Stage #2 North Hall
Want to cruise further, but deterred by one of the gates? This presentation is about the gates collectively and individually. We'll cover why you might want to cross each gate, tips for making a safe and enjoyable trip, and answer questions you might have.
---

Slipless in Seattle
Sam Landsman
Saturday, February 3, 2018, 10:15 a.m. | Stage #5 Club Level
What's the difference between living aboard and full-time cruising? We say it's a permanent slip. Sam will discuss his winter of wandering Puget Sound without a slip to return to. Learn tips about making it work, from staying connected to dealing with mail and bills to parking the car.