The Slowboat team had a very successful Seattle Boat Show this year. All of our seminars were well-attended and we got to connect with new and old friends. Plus: boats!!!
Airship left Seattle on Monday and headed over to Blake Island for some hiking and relaxing. It was nice to be back at Blake Island, but I think I like it better in the snow!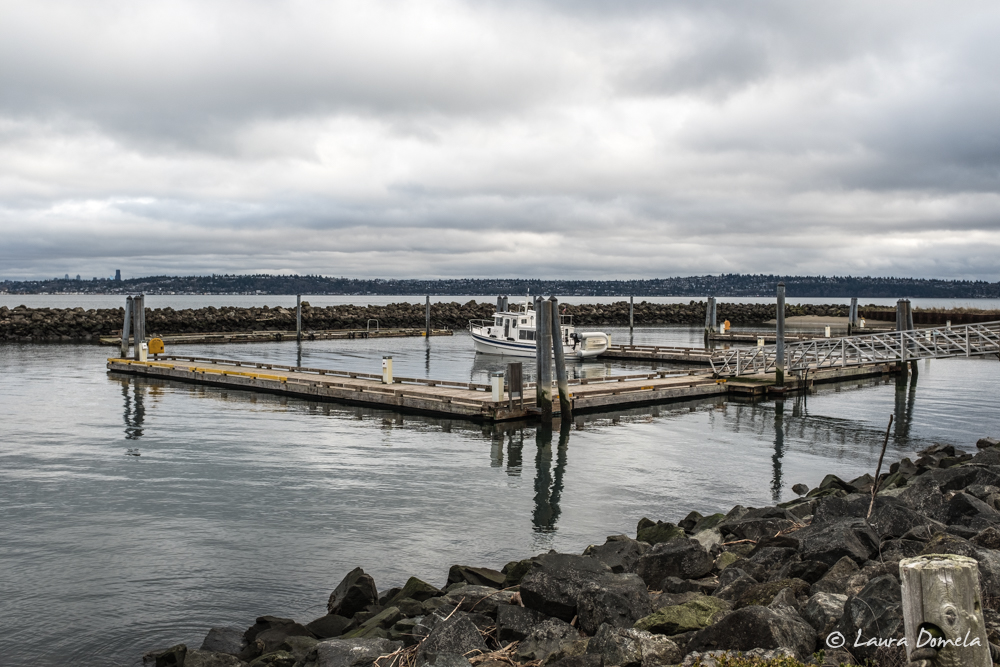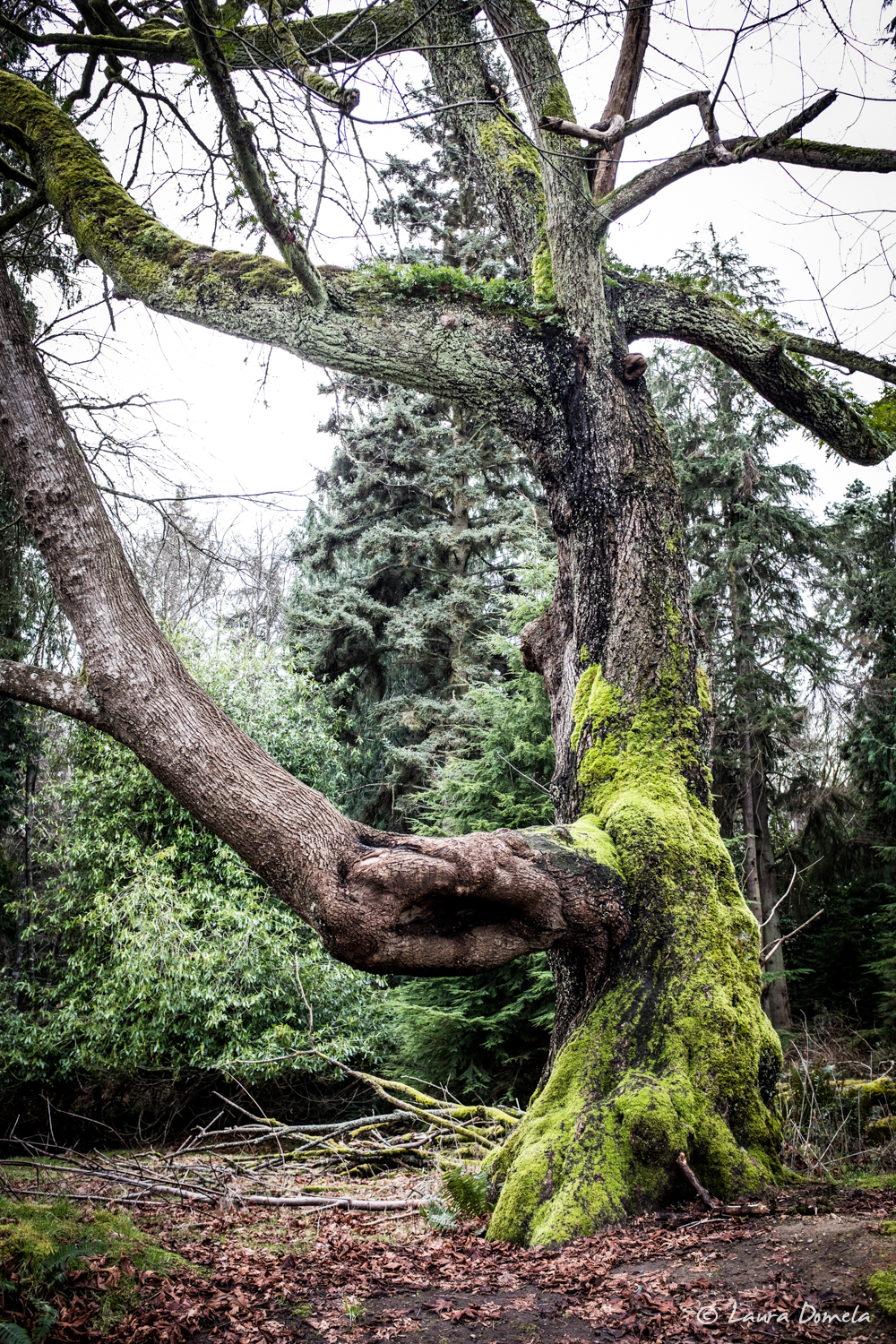 We left Blake Island on Tuesday and headed up to Poulsbo. The entire E dock was empty (in preparation of their big winter rendezvous this weekend, which we attended last year but will skip this year). Instead, we had a nice quiet visit to Poulsbo which included the required stop at Sluys Poulsbo Bakery and an early dinner of tapas at the Paella Bar.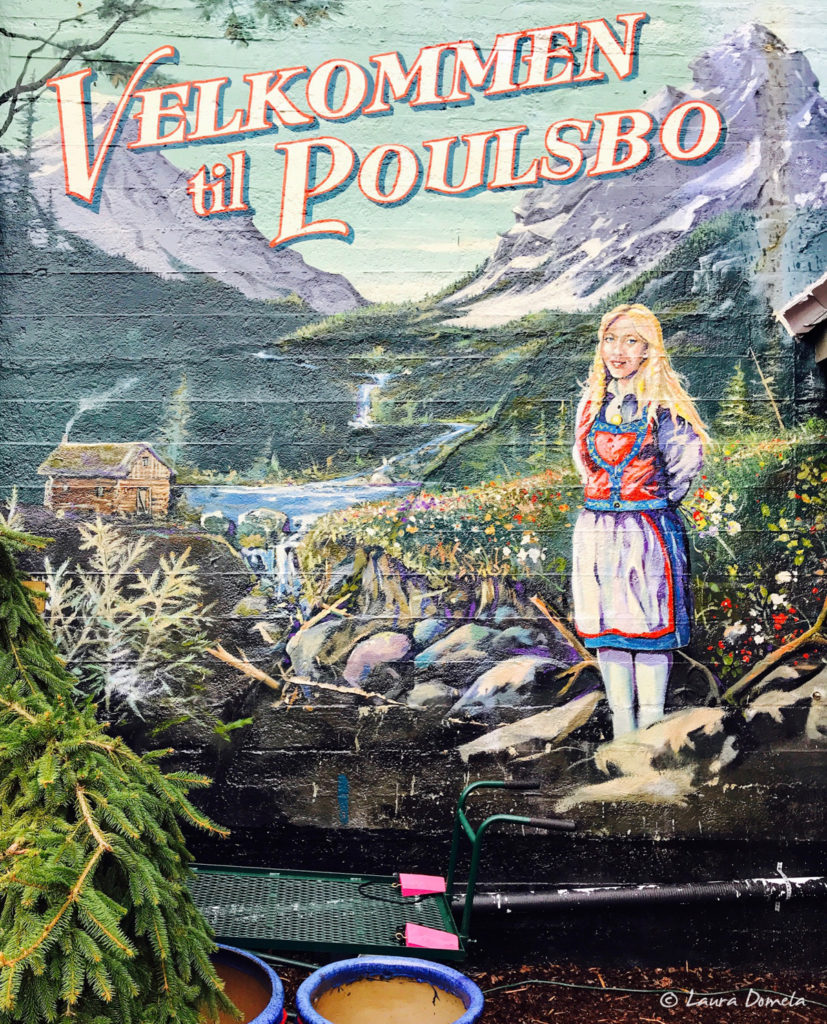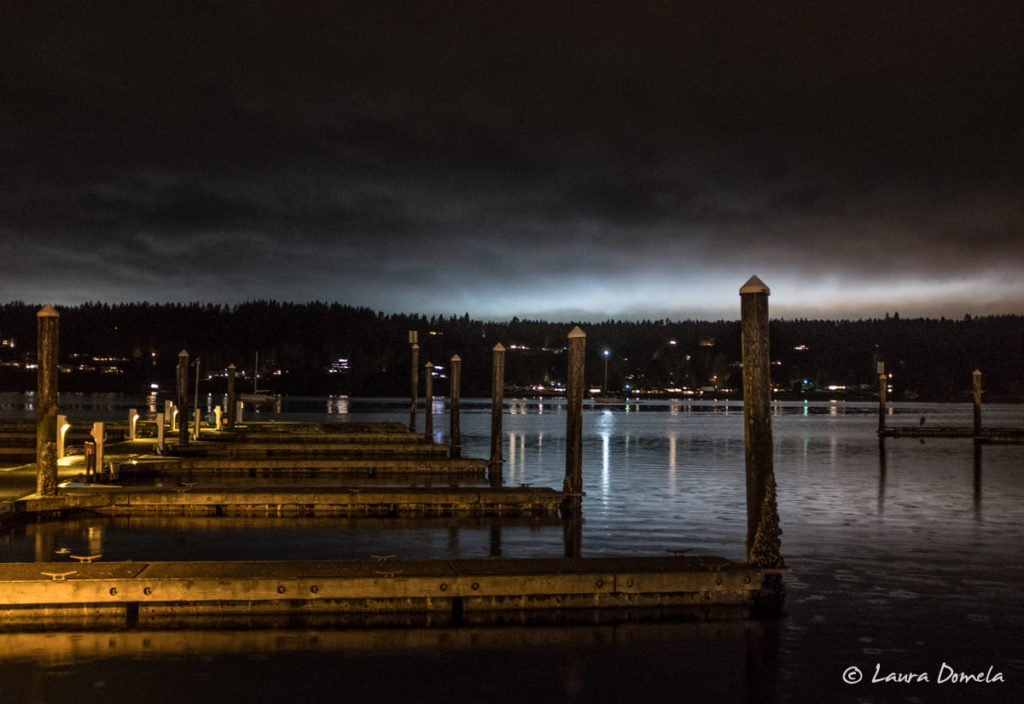 After Poulsbo, we headed north just past Port Ludlow…we wanted to check out Mats Mats Bay (the entrance looked like fun on the chart!).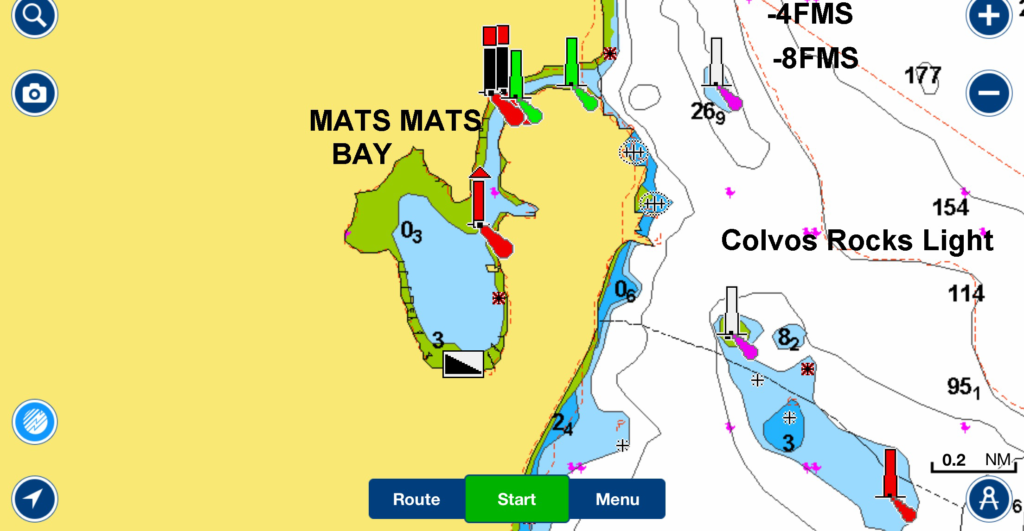 The channel is narrow but well-marked and well-charted. We were at about a 2-3ft tide and saw 11+ feet under the keel on our way in. The bay is shallow and mostly lined with private homes and docks. It was cloudy, so no idea what the "beyond" view of mountains is from in here, but it's very well-protected and quiet and we had a relaxing evening.
Kevin took the Mavic up for some quick aerial shots this morning before we pulled anchor:
This morning as we left Mats Mats and headed into Hood Canal, we had some pretty thick fog at the north end, but the further south we went the more it lifted.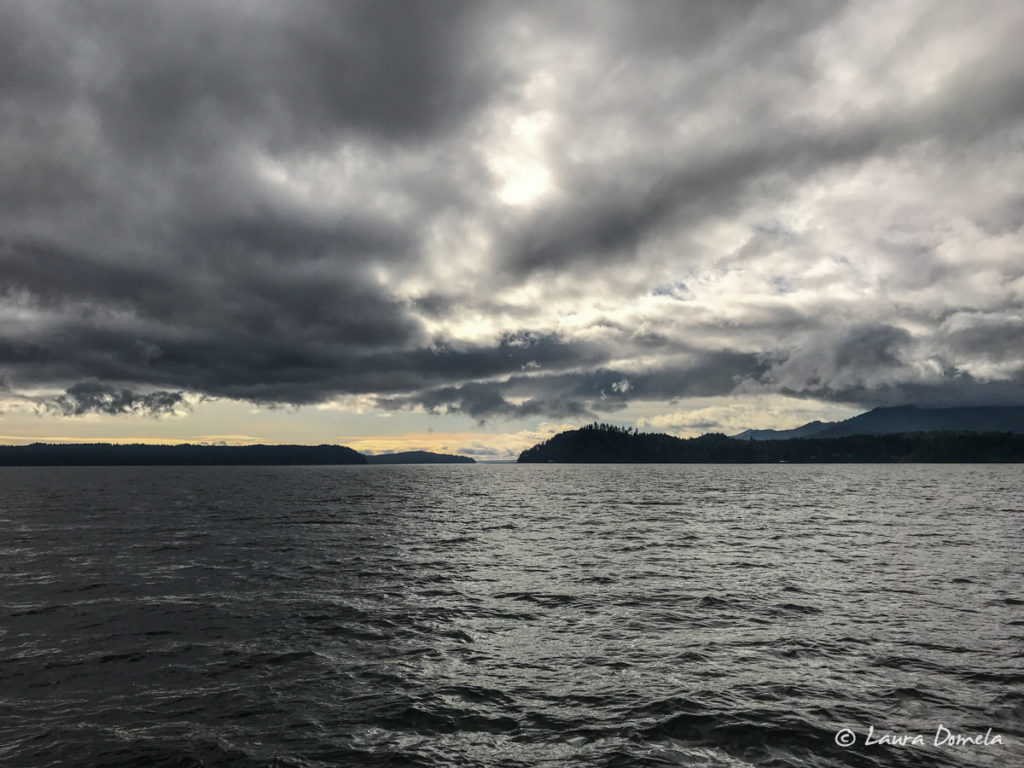 We're on the state park dock now in Pleasant Harbor.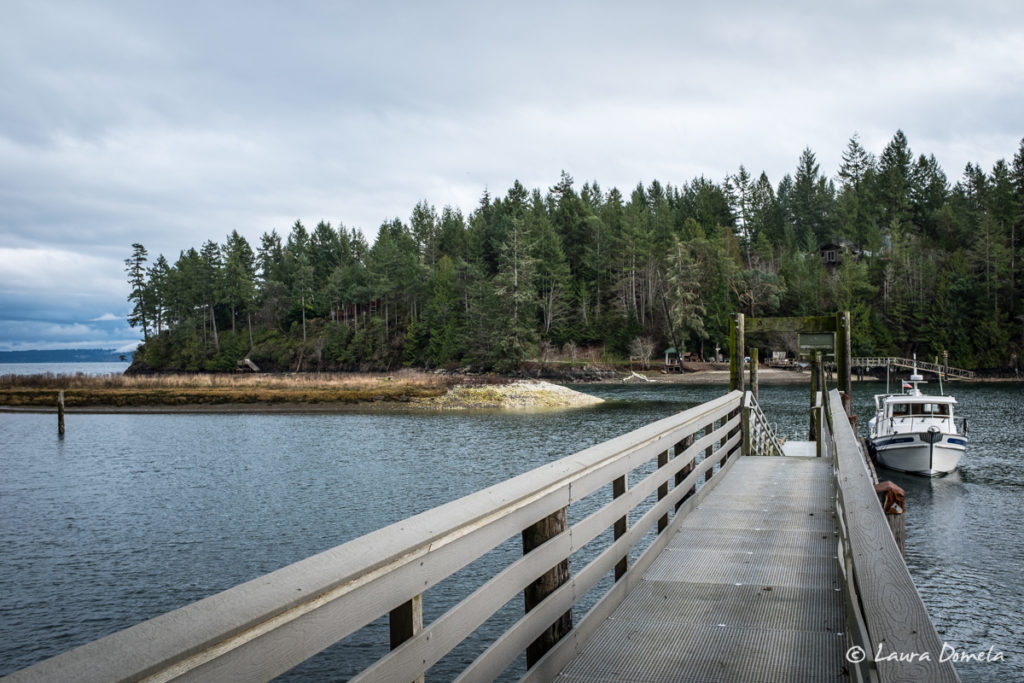 After we tied up, we took a walk down to the Pleasant Harbor Marina Resort to stretch our legs and checkout the marina…it's kinda fancy now, with big signage and landscape lighting.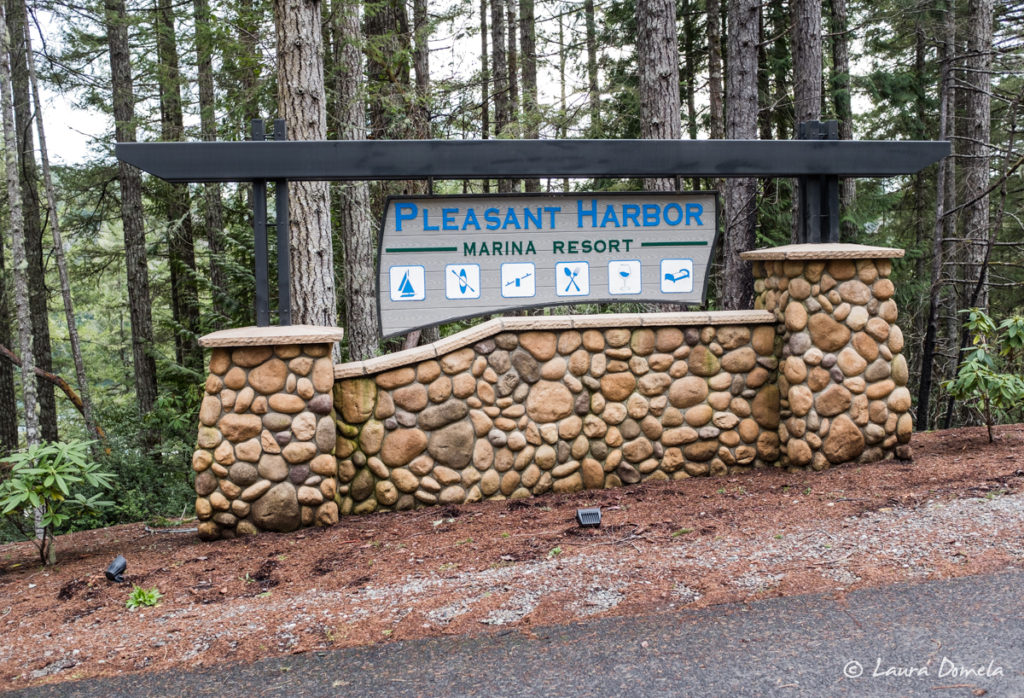 They've got a cafe/pub (open in the winter Fridays through Mondays), laundry, showers, a little store, a pool (closed for the season), and a hot tub (open 10am to 6pm).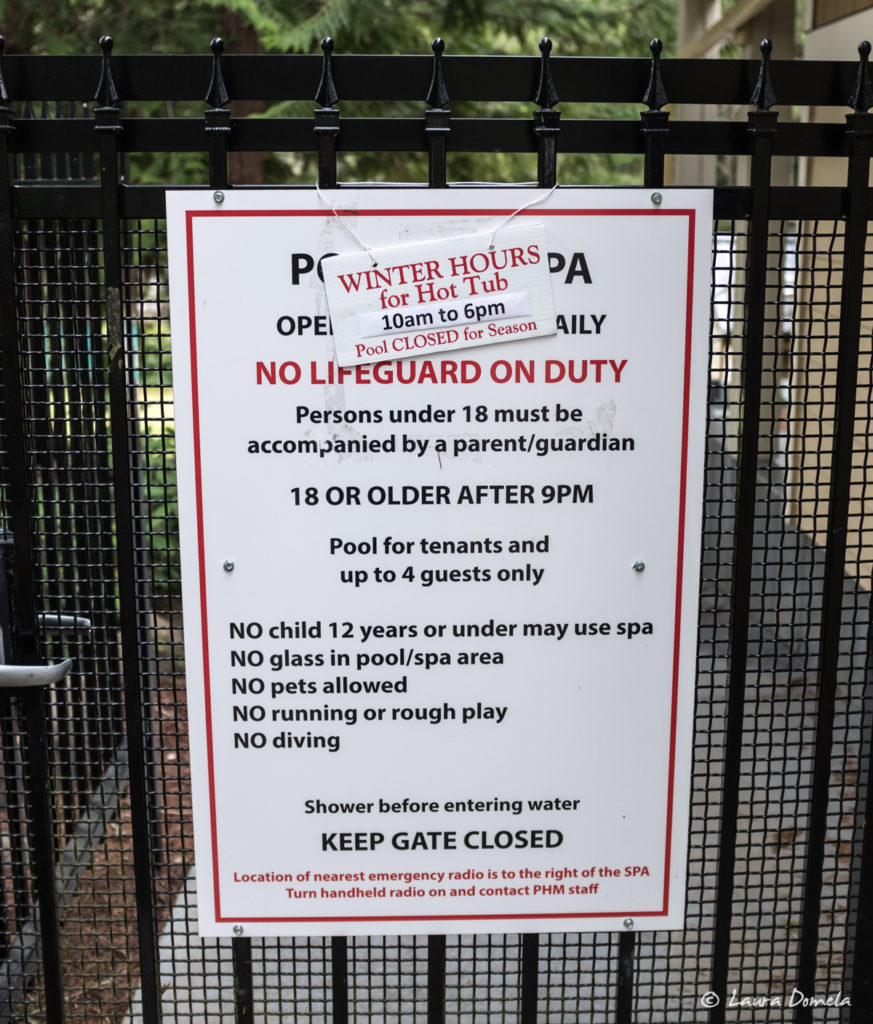 As nice as the hot tub sounds, we'll be at marinas for the next several nights down at Alderbrook, so we opted to stay on the state park dock. Kevin took the Mavic up for some more aerials. That's Airship in the foreground at the state park dock, next is the Home Port Marina (a private marina) and at the far end is Pleasant Harbor Marina Resort: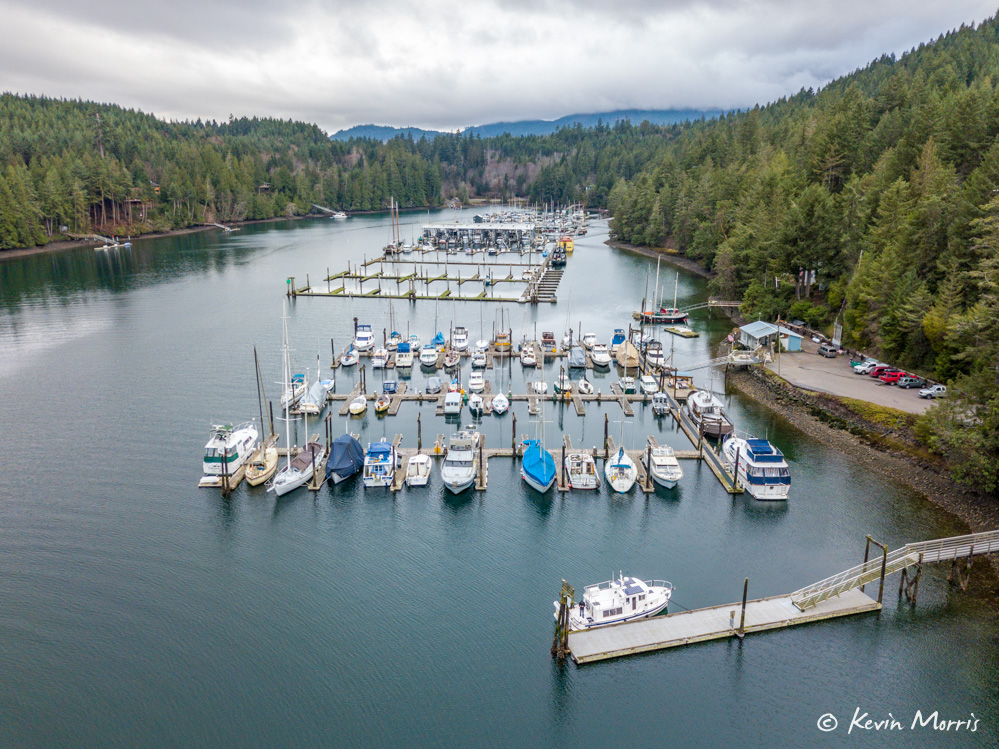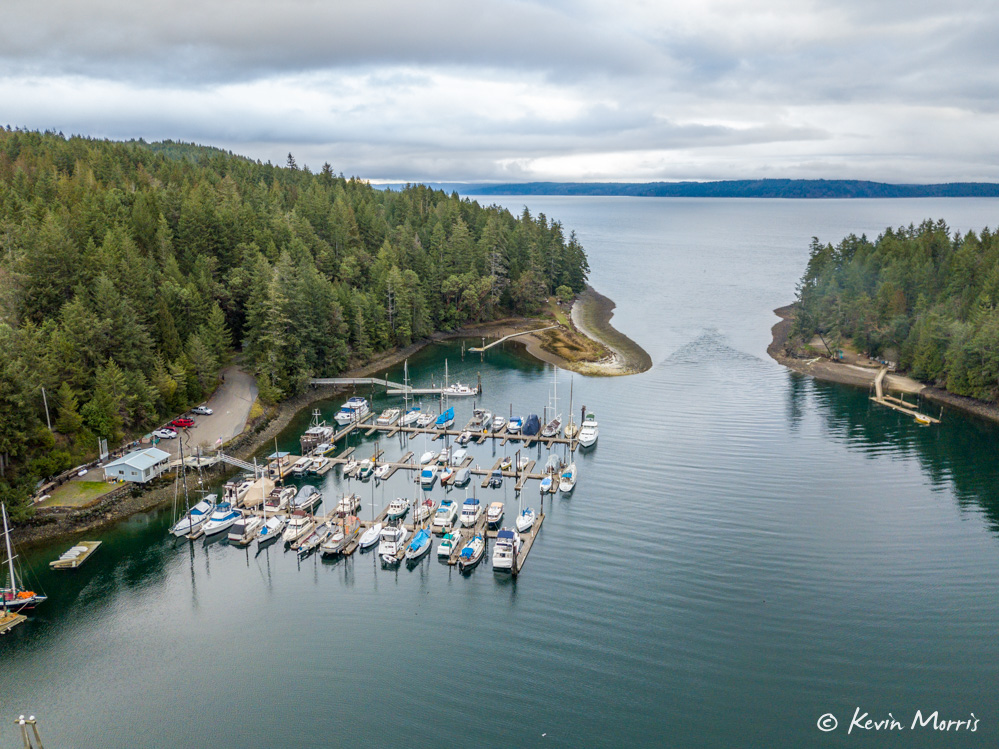 Tomorrow we'll go the rest of the way down to Alderbrook where we'll meet up with friends for the weekend. I'm pretty sure there will be oysters involved. 🙂