We got an early start on Saturday morning from Red Bluff Bay. Conditions were nice and calm on Chatham Strait, barely a swell felt.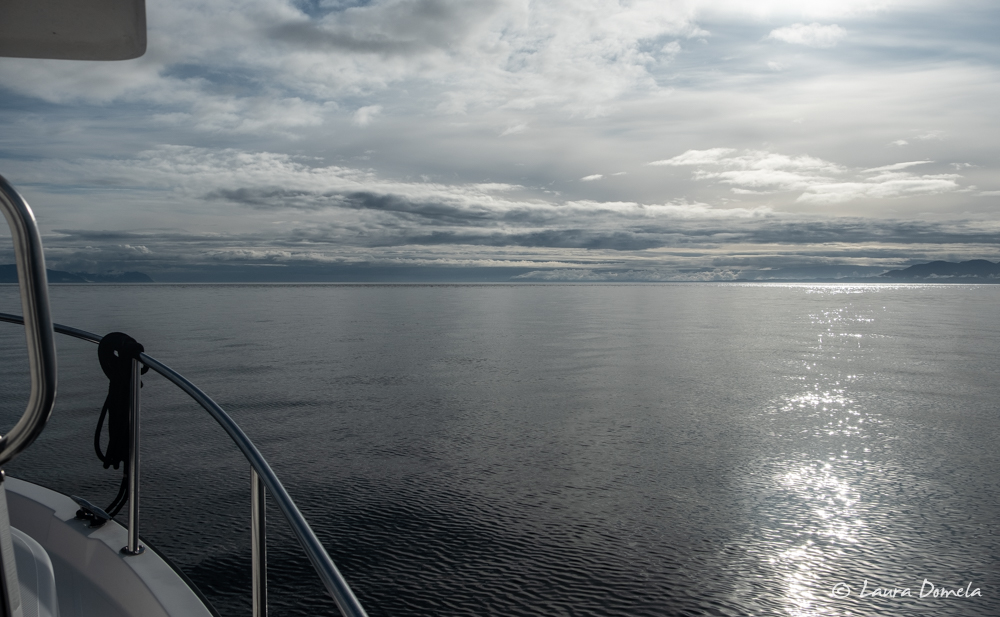 We cruised the 27nm distance to Chapin Bay, on the southern tip of Admiralty Island, and anchored up at the head of the bay in about 50 feet. It rained off and on, but we went out for a dinghy excursion anyway. We chose the next bay to the east, and did a loop around Liesnoi Island, where we saw two brown bears on shore. Well, we saw the butts of two brown bears as they hightailed it into the trees upon hearing our outboard. 
When it stopped raining for a minute, Kevin took the Mavic up for some aerials of Chapin Bay.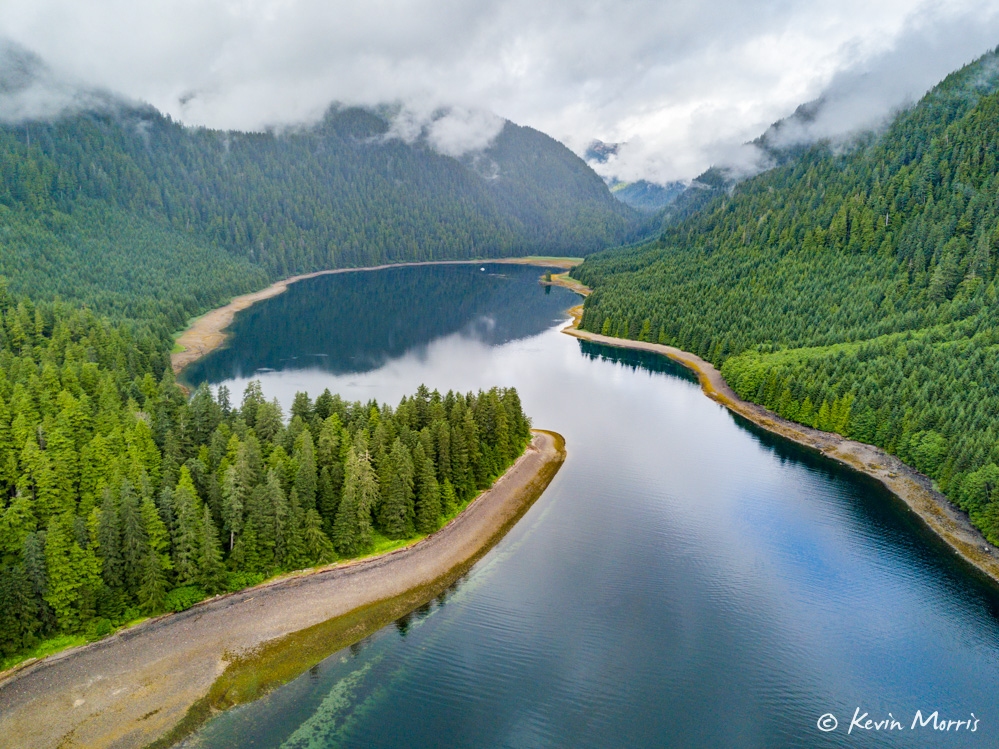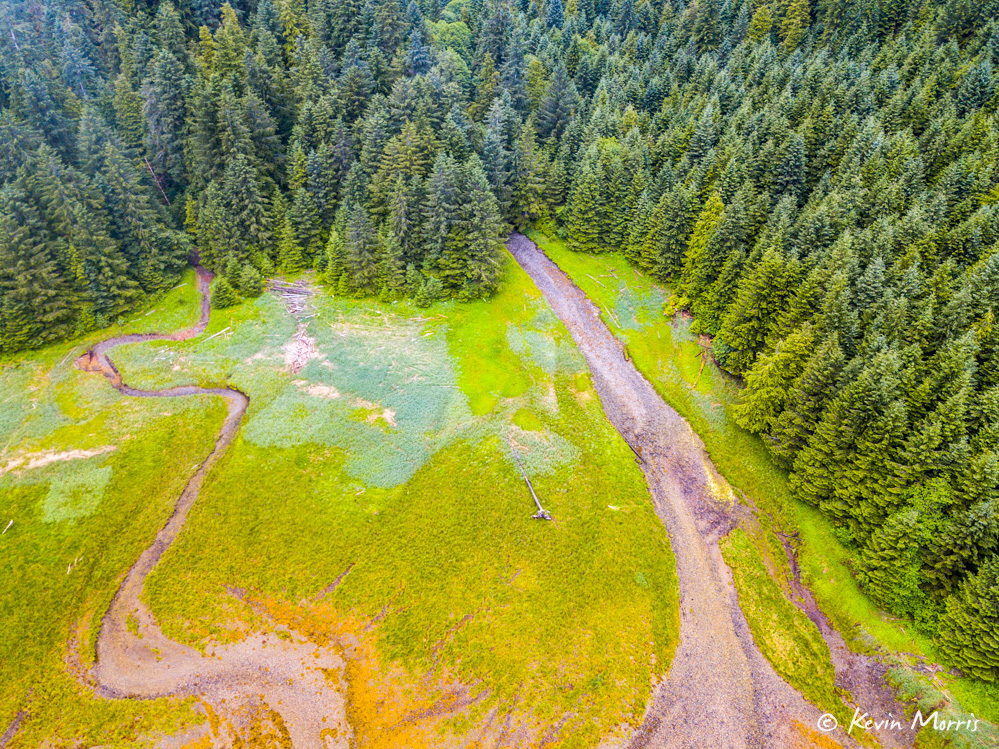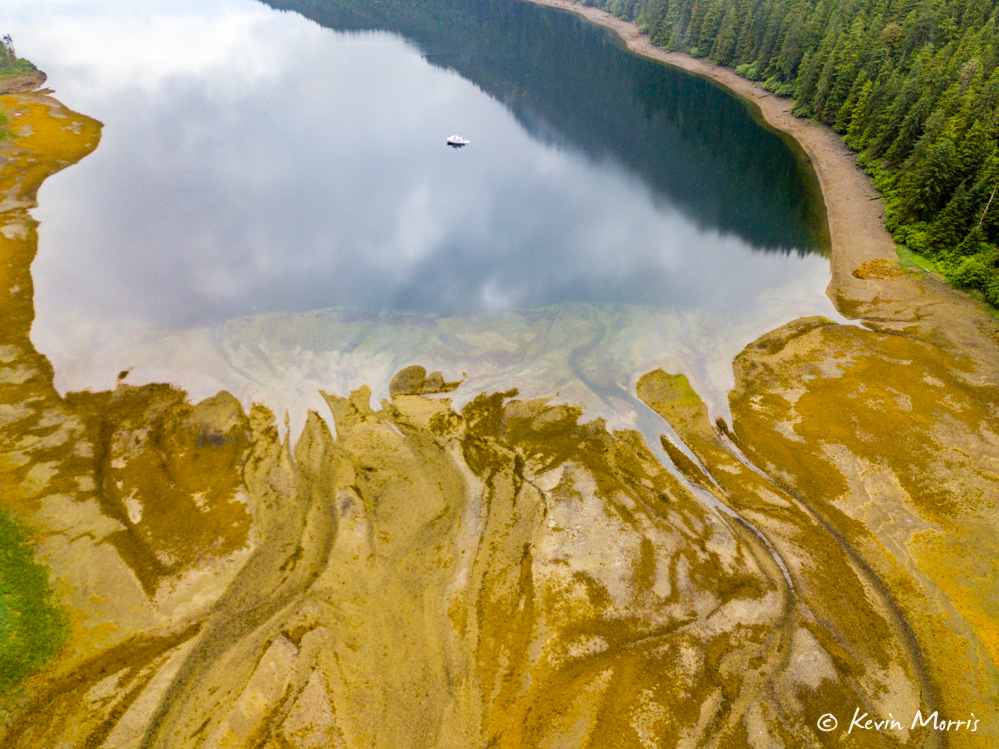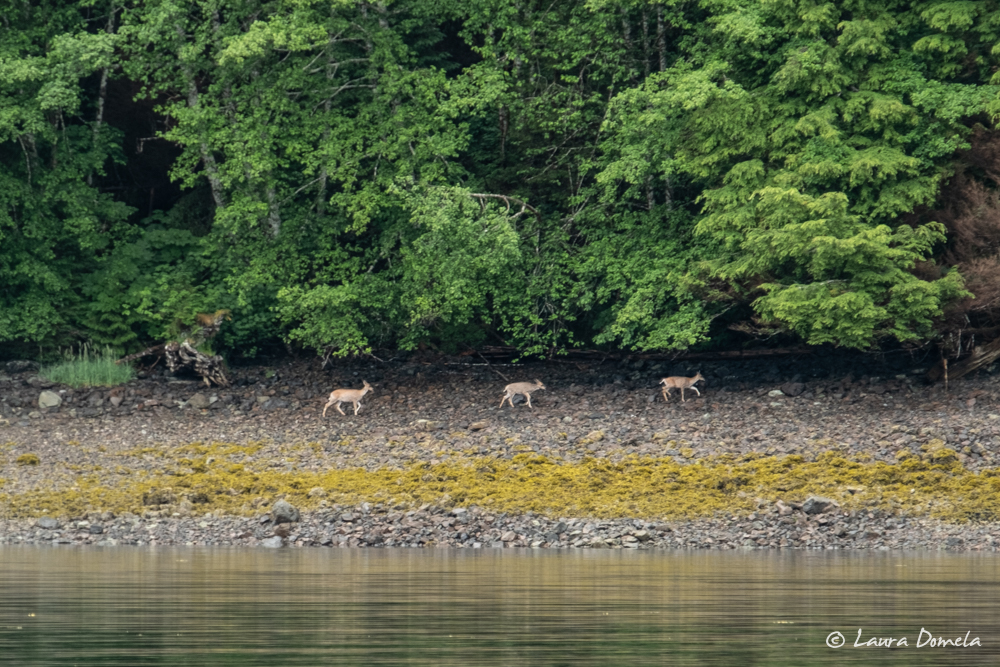 In the morning, we set out for Kake. Another calm, beautiful day. We watched several humpbacks spouting in the distance as we crossed Frederick Sound.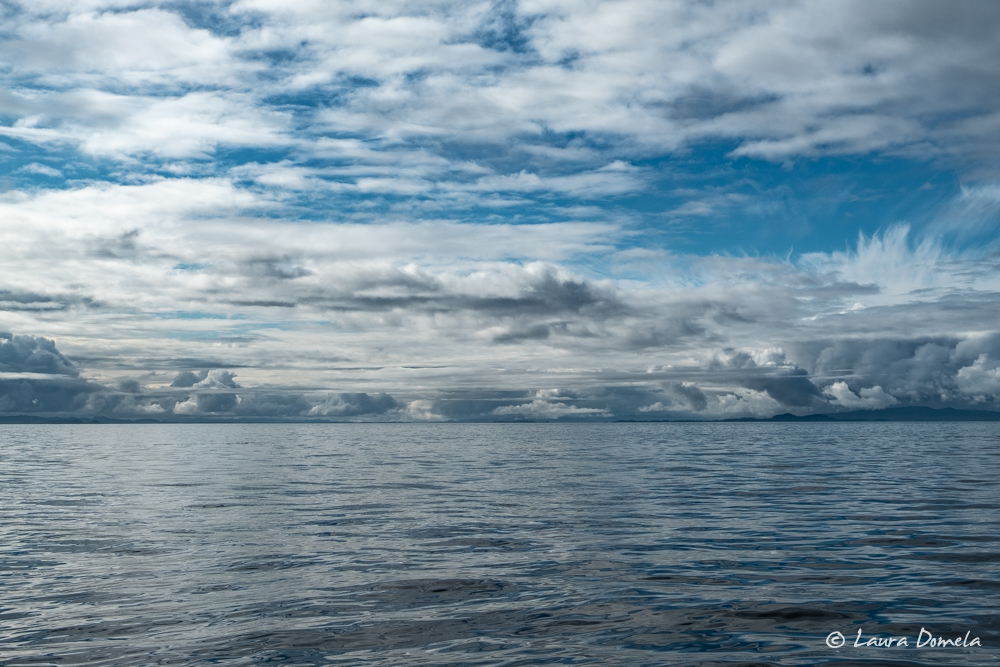 There were so many otters outside of Kake and near the entrance to Rocky Pass: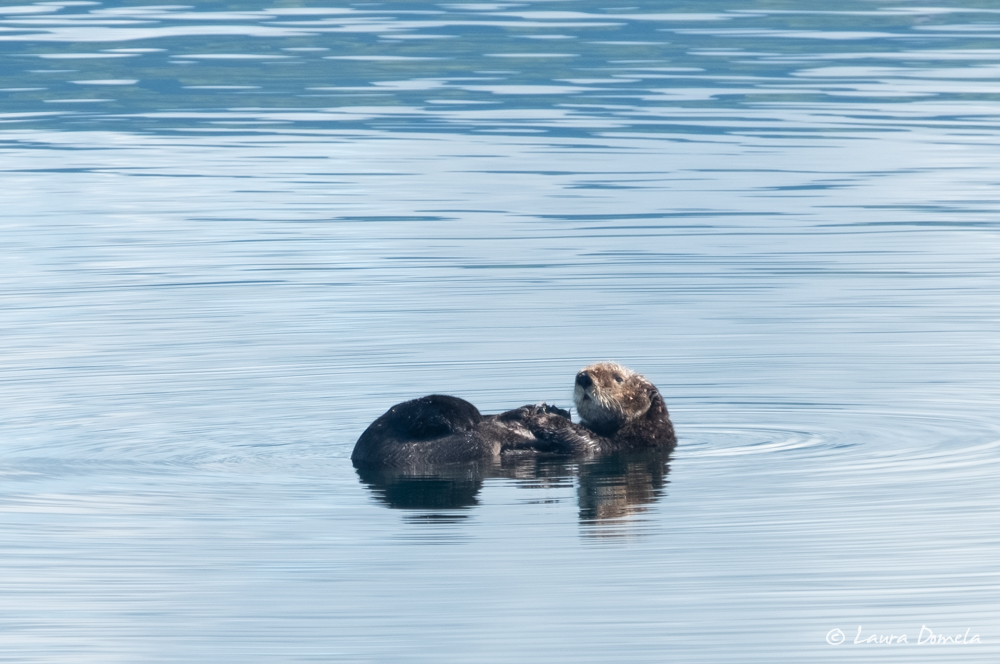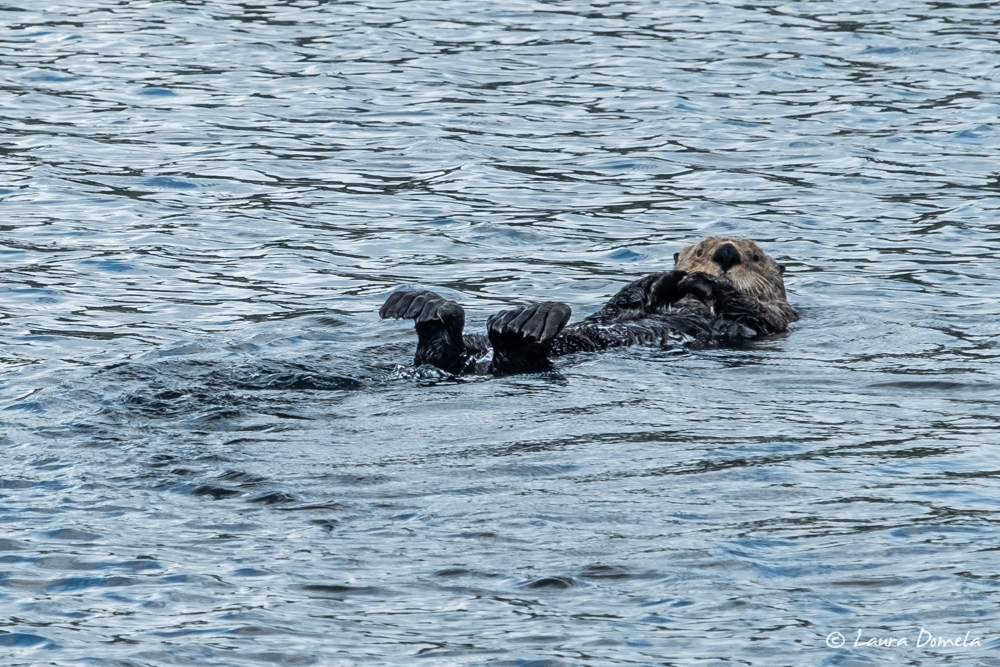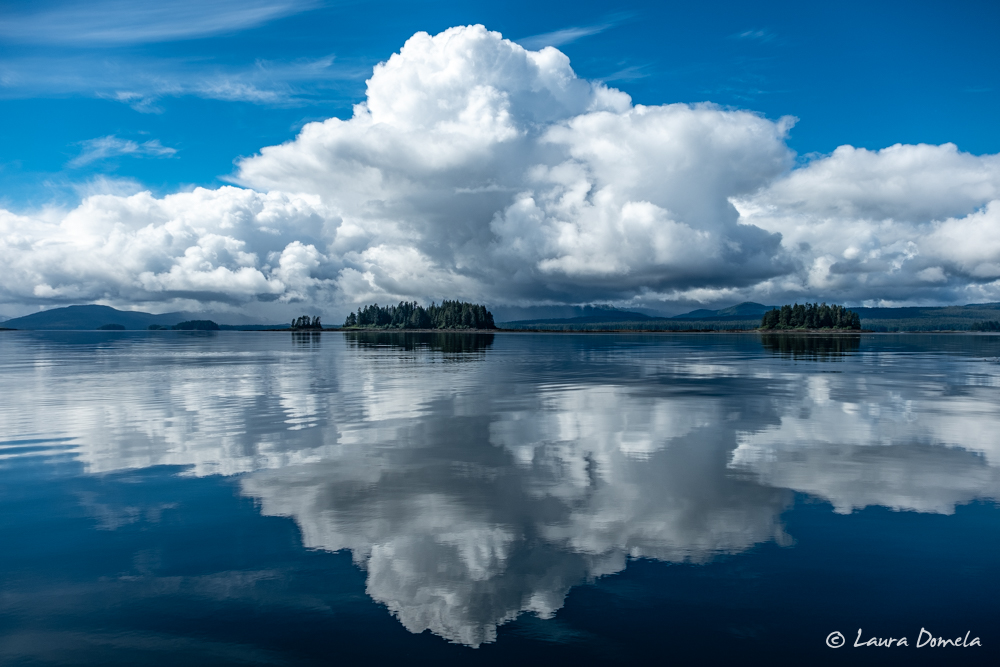 It was so pleasant out, and since we didn't need any water or food (we'll be in Wrangell in two days), we opted to skip going into Kake and continue through Rocky Pass all the way to Point Baker. Yes, a long day, and yes, we'd be going through Rocky Pass on the a lowish but rising tide, but we decided to cautiously proceed. The kelp in Rocky Pass can be much more of a nuisance at lower tides, since there is more of it laying on the surface of the water.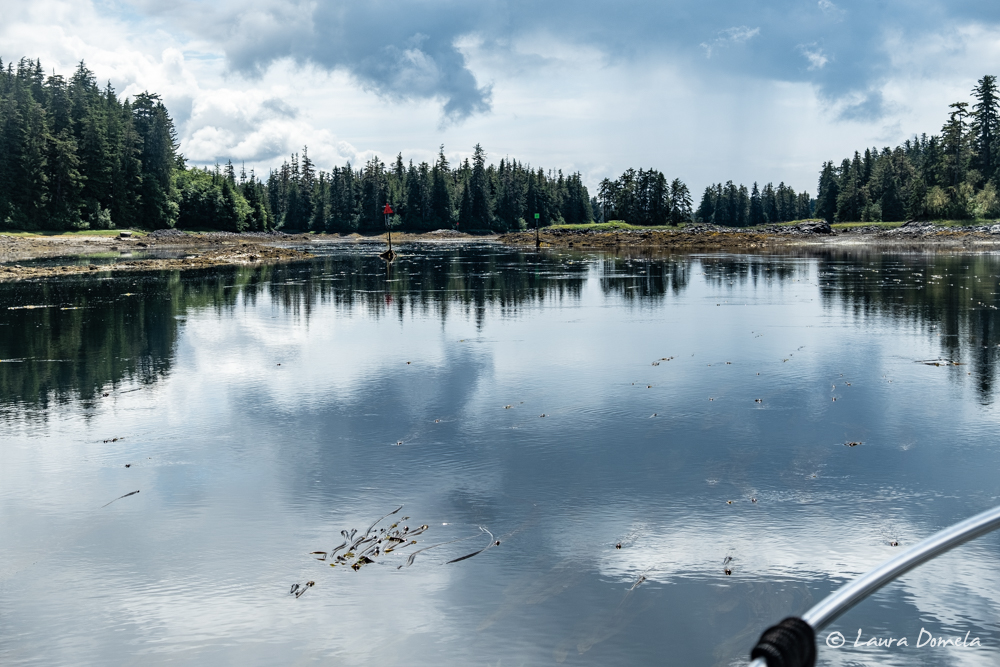 I call this video "Kelp, Kelp, Kelp, Jellyfish, More Kelp." 🙂
Outside of Rocky Pass as we entered the southern part of Keku Strait, we were greeted by a pod of orcas (one very large one, and several little guys)! They were splashing and tail-slapping and rolling around…it was great fun to watch!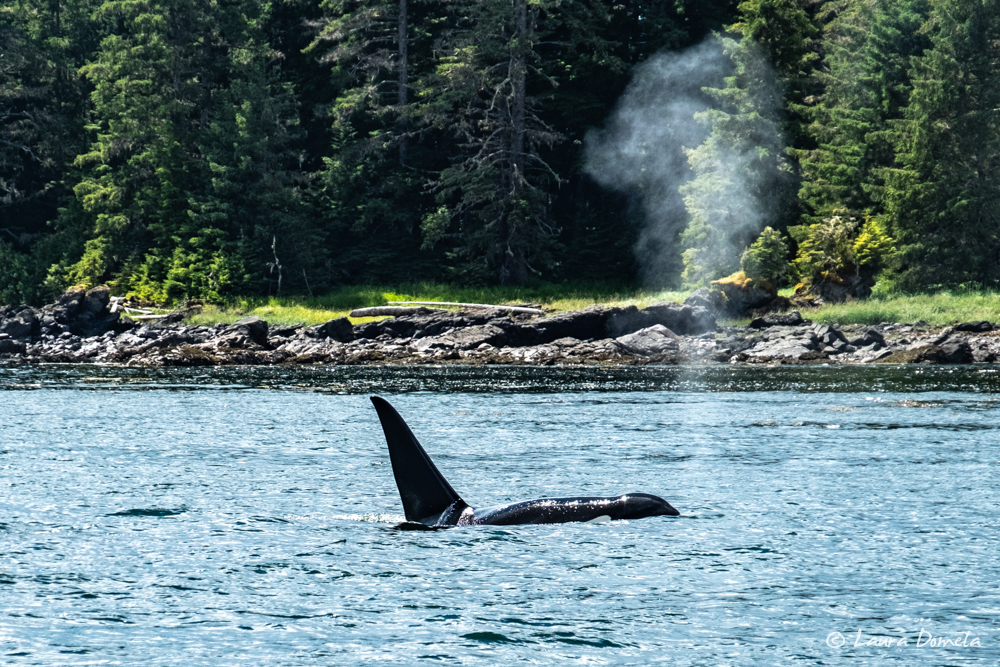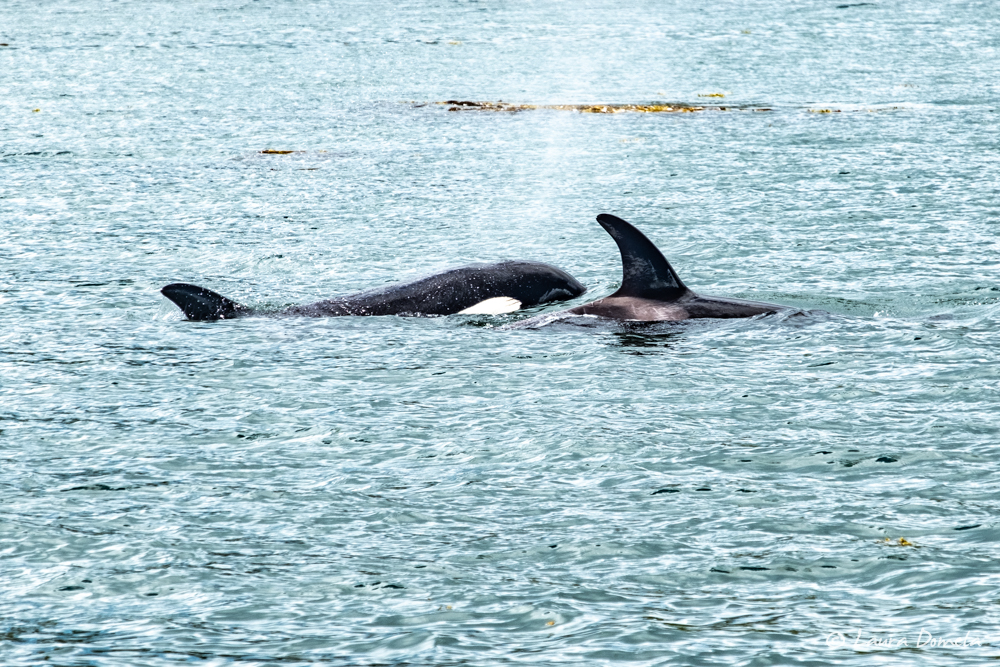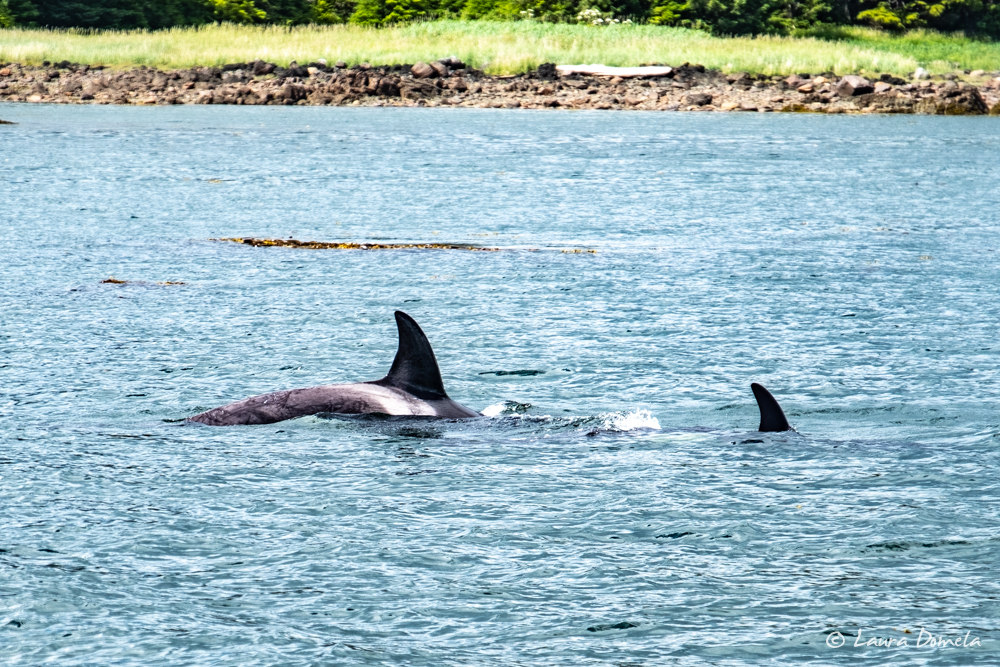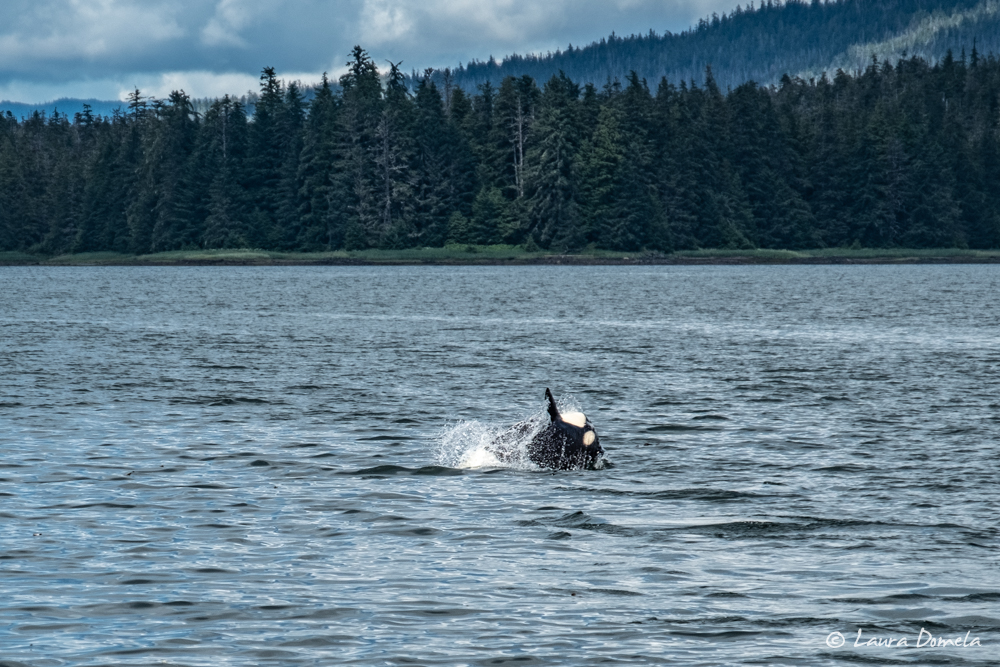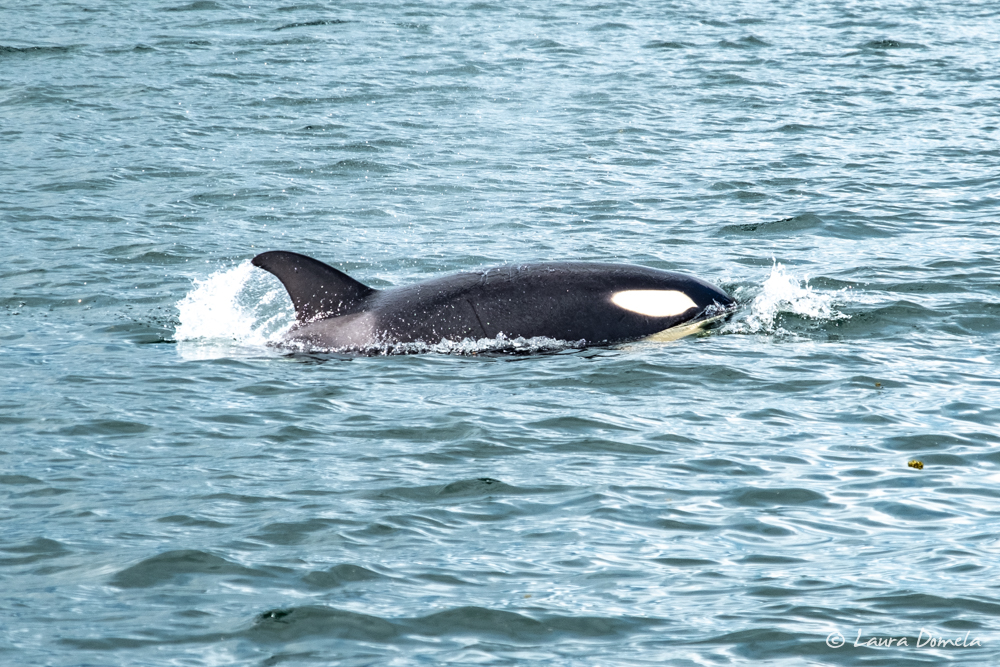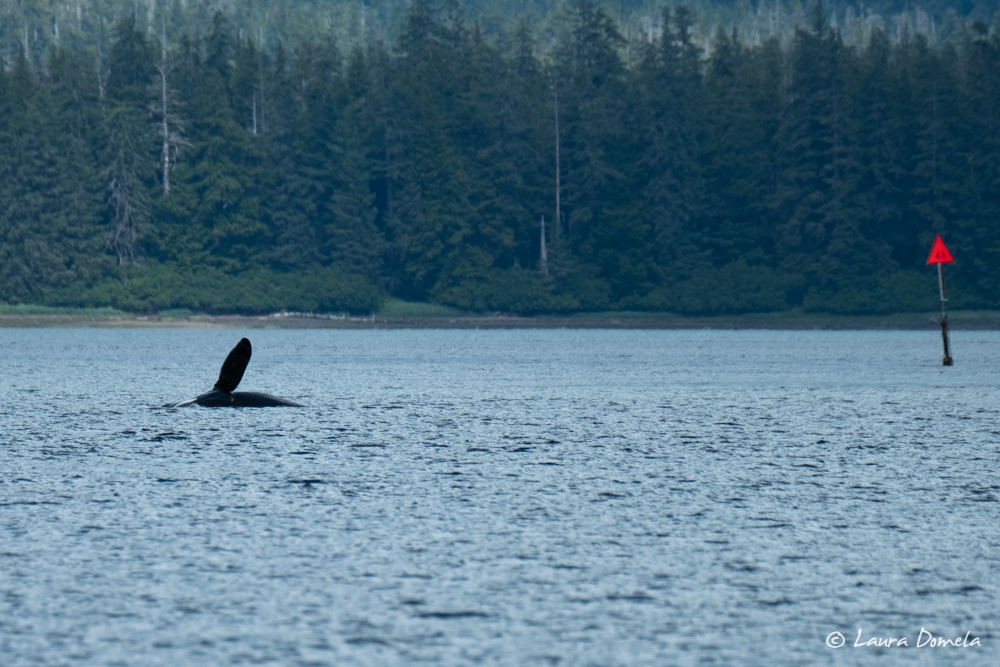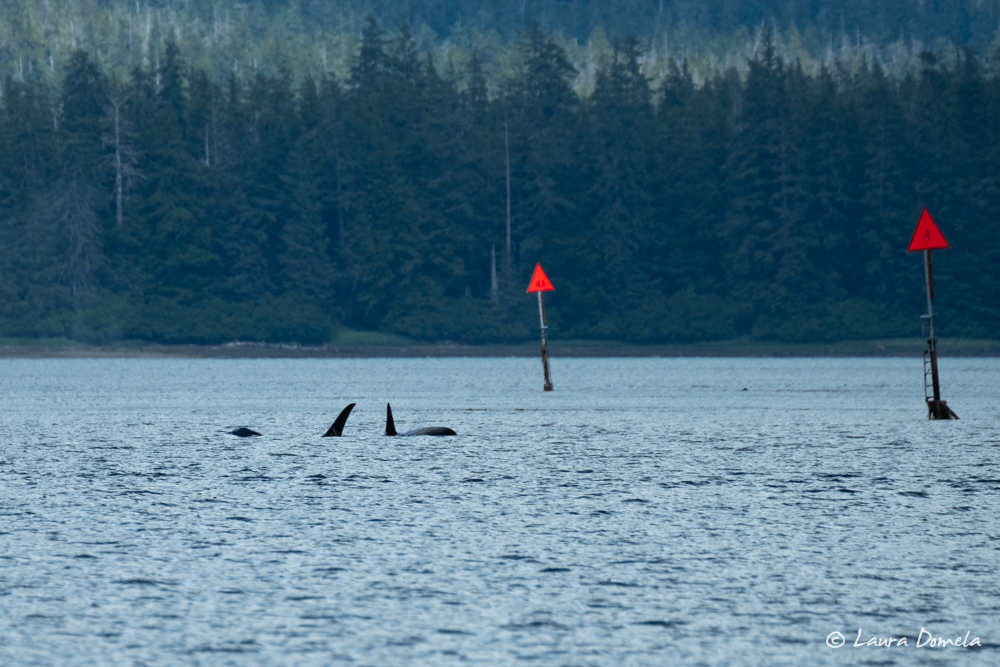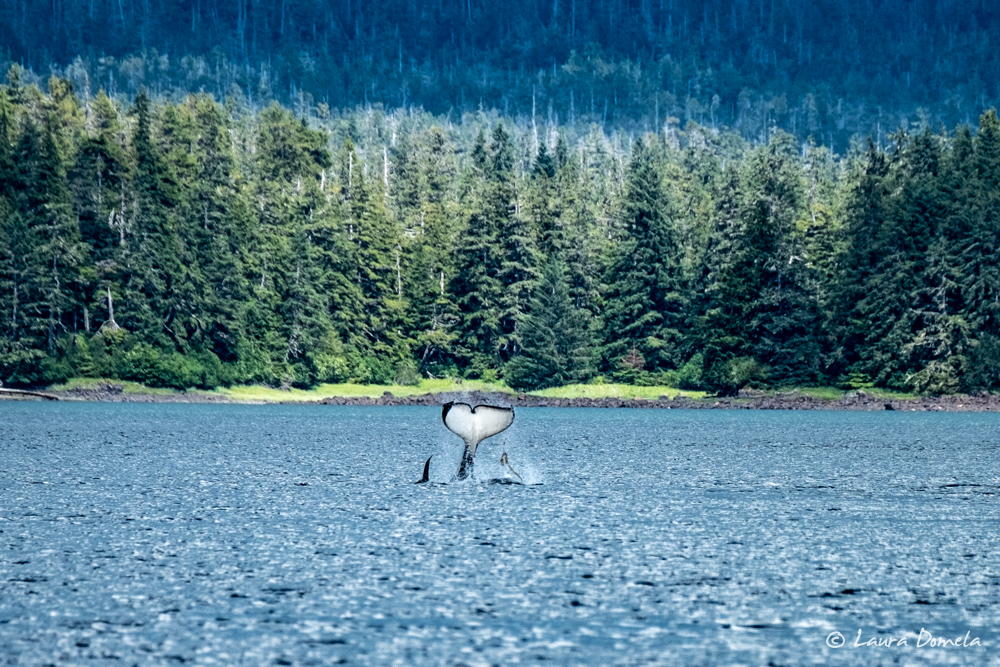 There was another boat there with us who appeared to be on a northbound transit of Rocky Pass. They stopped and the orcas swam around and under their boat. I wasn't sure I got any decent photos because they were so far away by this point, but if anyone knows the owners of this Seahorse called Pacifier from Anchorage, Alaska, let 'em know I've got some photos for them!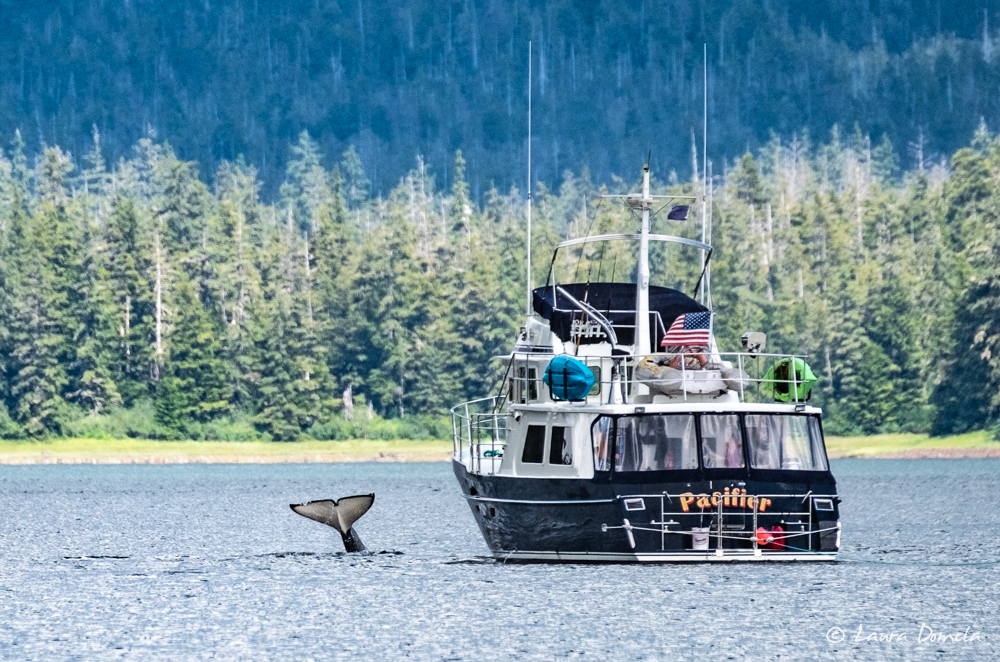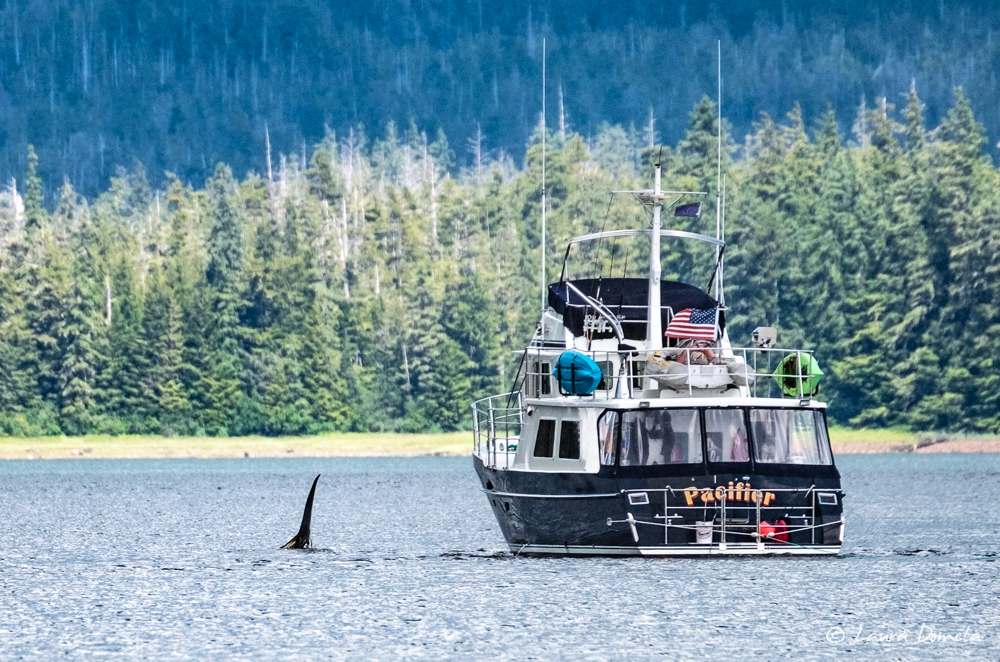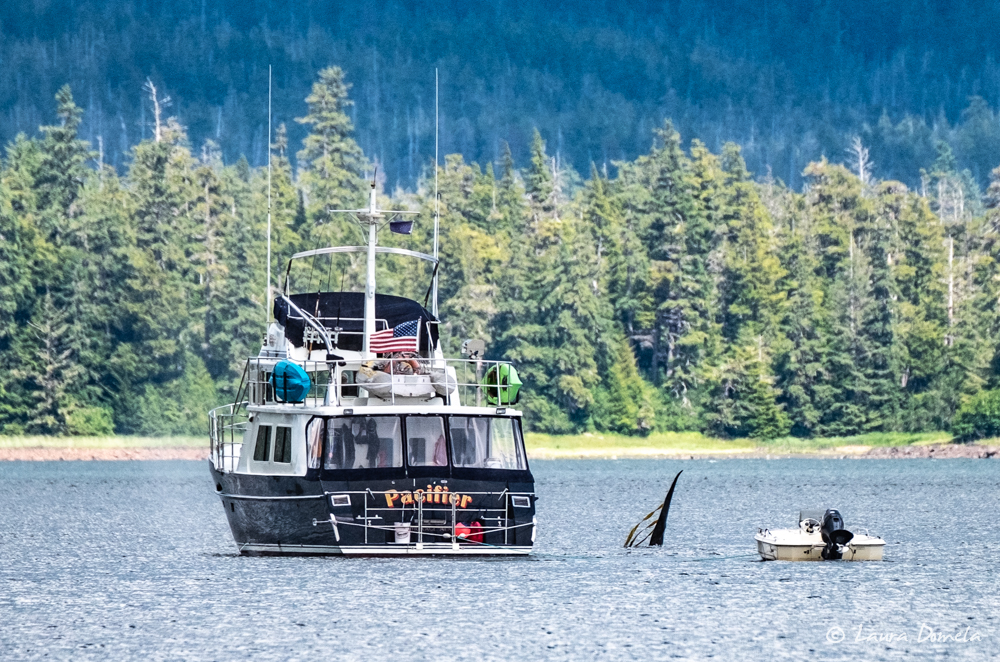 (Note the kelp on the large orca's fin in that last shot. We feel ya, buddy–so much kelp!)
Sumner Strait was equally calm and we arrived into Point Baker right around 5:00 p.m.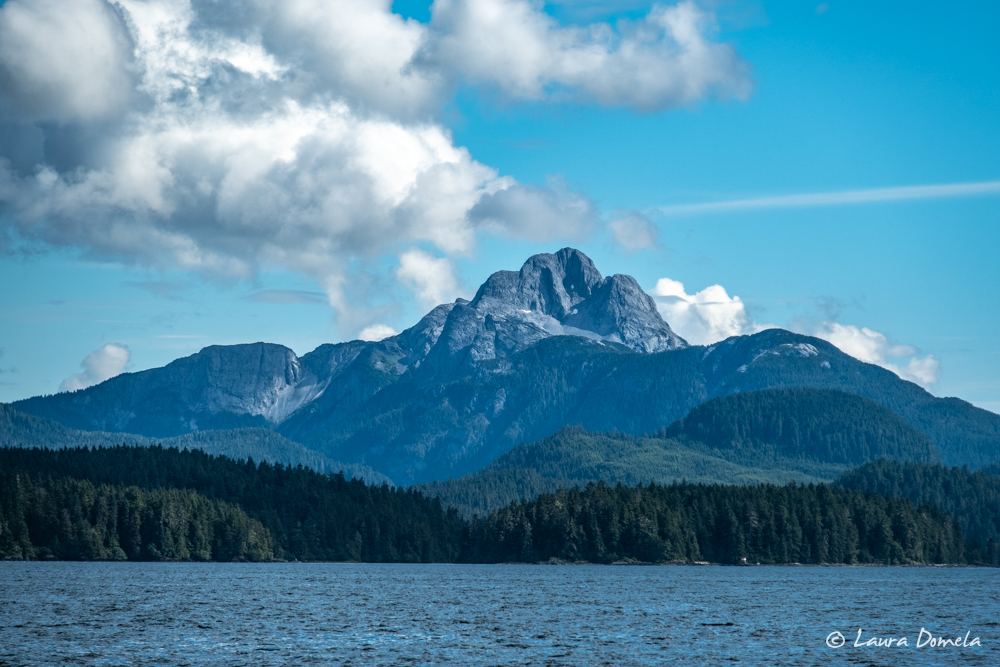 The cafe, pub, and little store are all closed on Sundays, so there was plenty of room on the dock. I forgot that there are showers and laundry here and briefly considered doing laundry just because it was so convenient, but we'll wait until Wrangell. We walked around a little, then made dinner on Airship. (Pizzas with cauliflower crusts: 1-spot prawn Alfredo pizza, and 1-Buffalo chicken pizza. Both good!)
This morning, Kevin took the Mavic up for some aerials of Point Baker. It is so quiet here today! The last time we visited the place was buzzing with people and activity, but so far the only traffic in and out is from the small fishing lodge across the bay.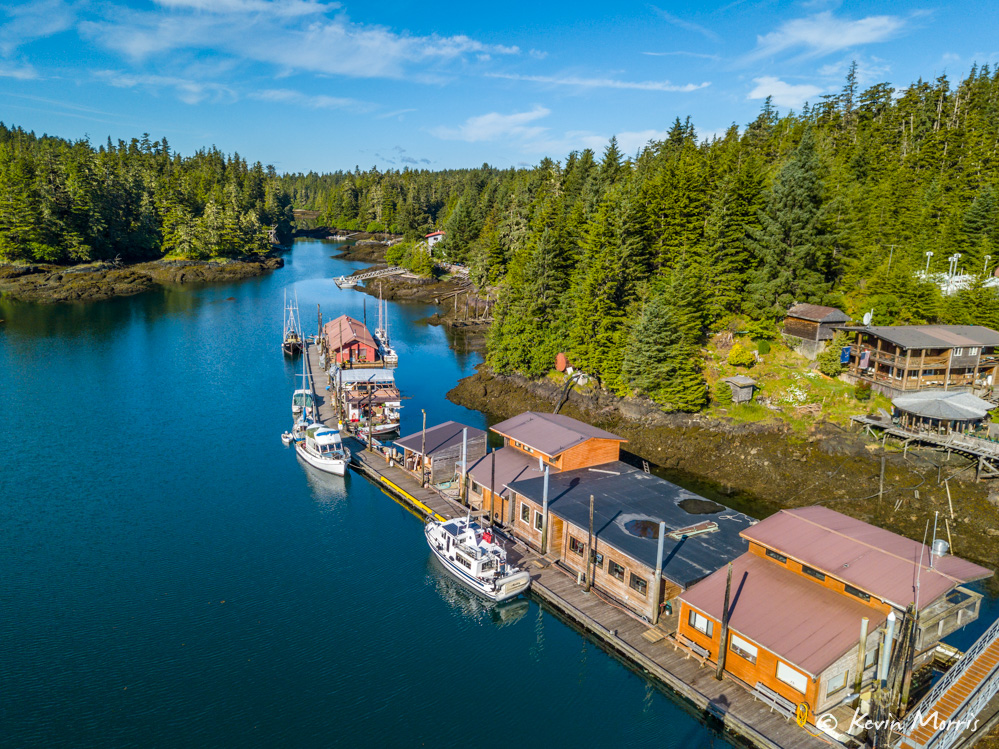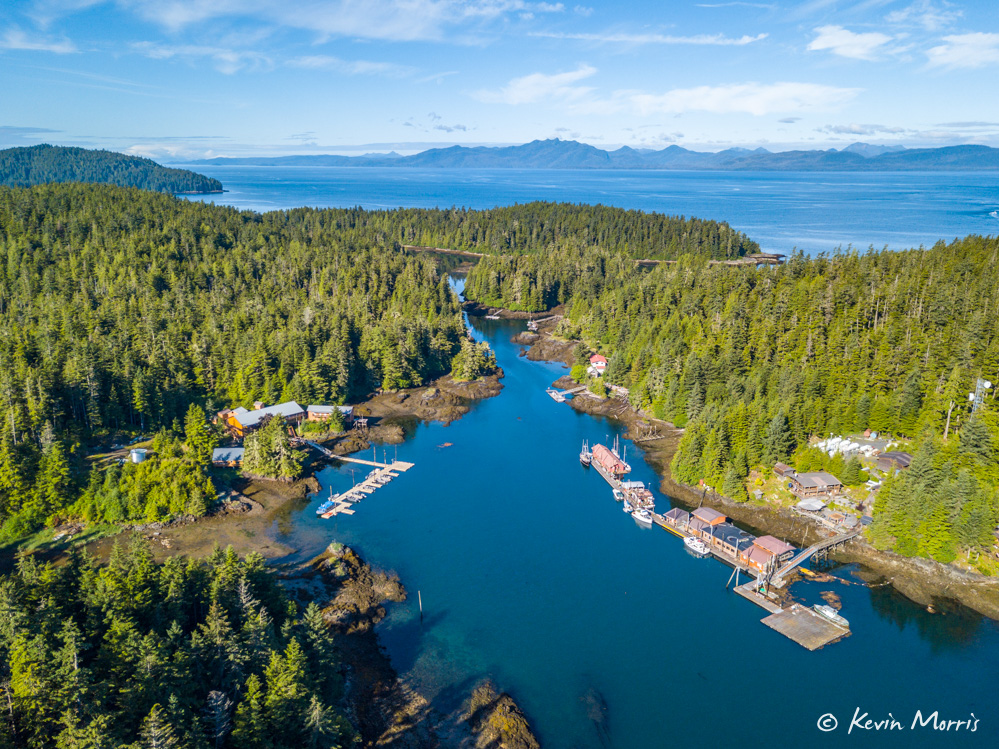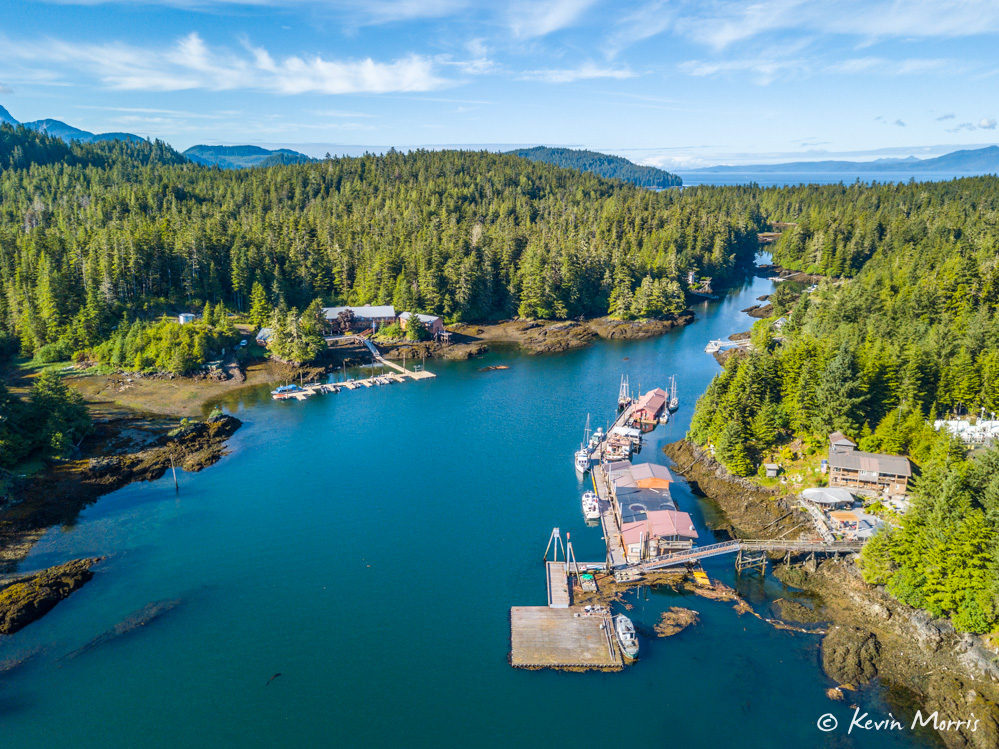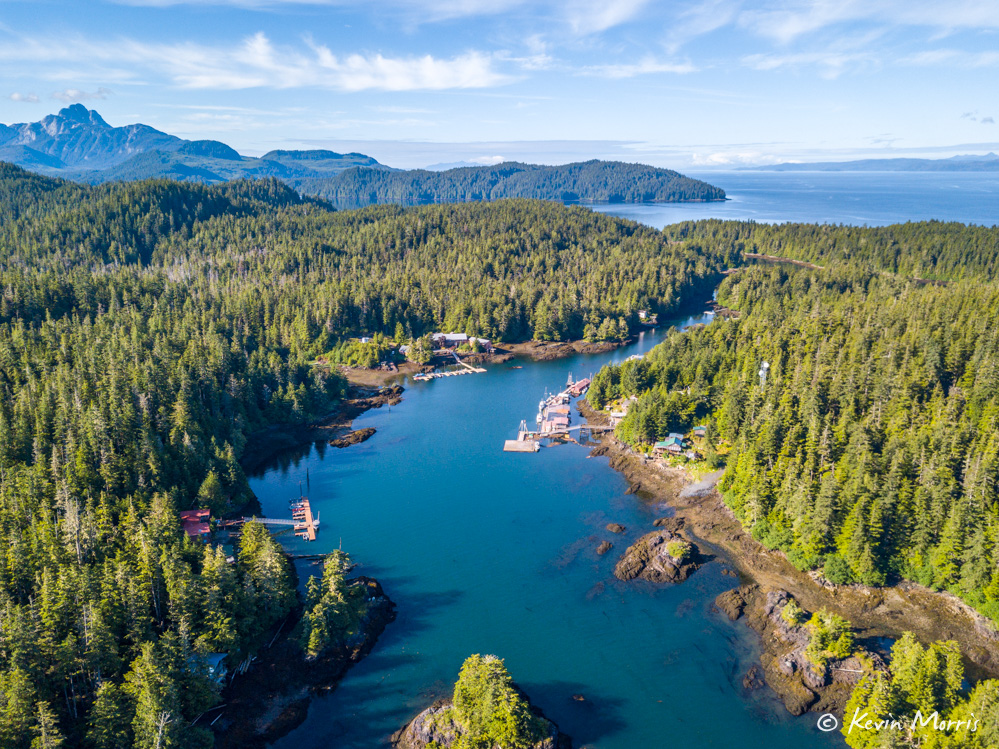 This morning we're headed more or less toward Wrangell, but we plan to do a little fishing today and tomorrow, then arrive in Wrangell some time before the fireworks start at 11:59 p.m. on July 3 (aka "July 4th Fireworks").
Yesterday's route (63.7 nautical miles, 8 hours 50 minutes underway):