Clarence Strait, more than anywhere else in Alaska, has beaten me up. It's a big body of water, open at the south end to Dixon Entrance, and even with just 15 knots of wind on the bow, it gets uncomfortable.
From McHenry Anchorage I planned to head south in Clarence Strait to Kasaan Inlet to meet up with Tom and Caroline on Silver Bay. The weather had other plans. I woke up to 15-20 knots of breeze in McHenry Anchorage. NOAA predicted southerly 20 knots on Clarence Strait. No fun, so I stayed put and we agreed to rendezvous the following day in Vixen Harbor.
Weather the next day was better, but it was still a bit bumpier than I'd hoped. Or maybe I've just been spoiled this summer with calm water? Wind 10-15 knots, 1-2 foot chop, just enough to get a light coating of salt spray on everything.
I'd never been into Vixen Harbor and the entrance looks challenging on the chart. Tom and Caroline (they keep their Nordic Tug in Wrangell) provided some local knowledge and I made it in without difficulty. Inside, crab traps filled the bay, making finding a spot to drop the anchor a bit difficult.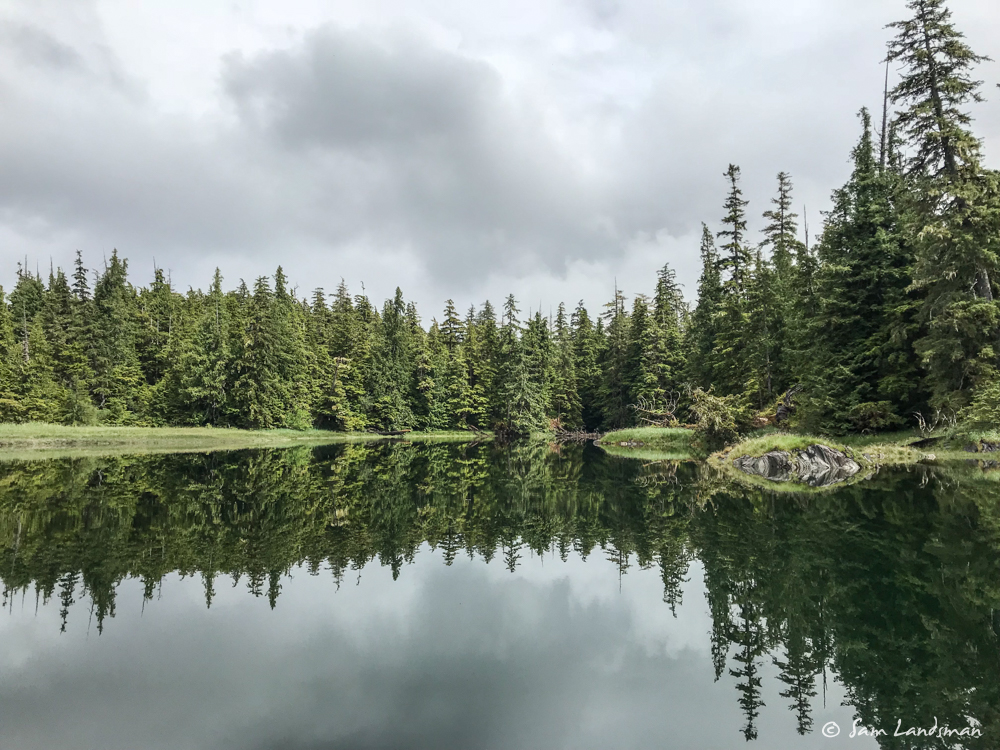 Once secure, I set out by dinghy to explore the area. Several old herring pens (I think) line the shore and a wrecked fish boat sits onshore, awash at high water, dry at low water.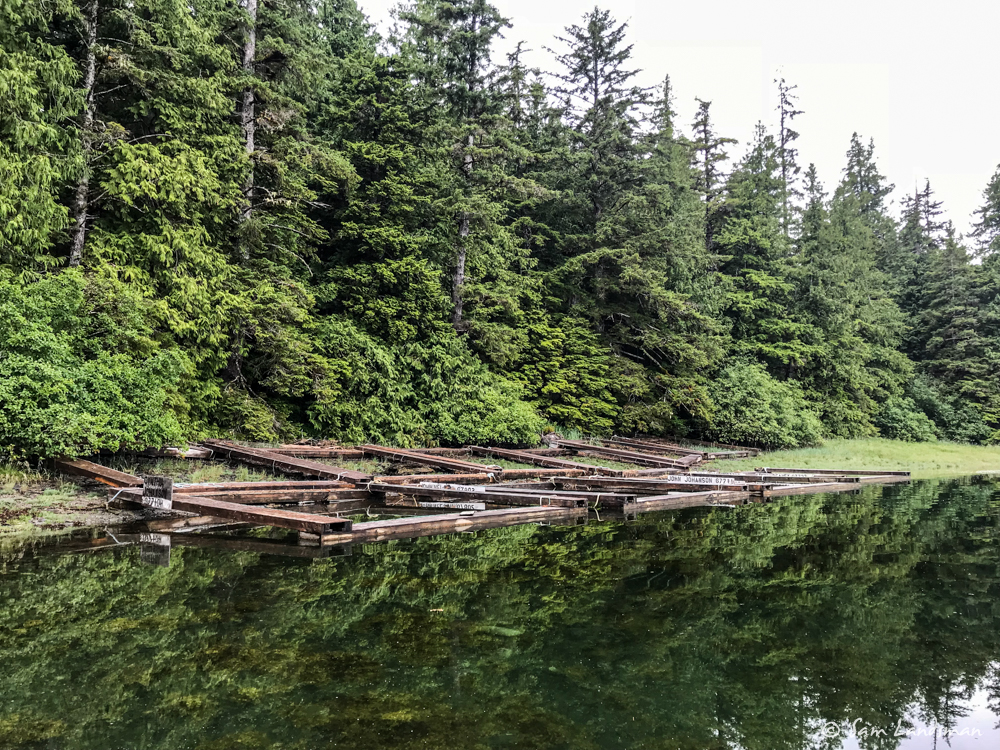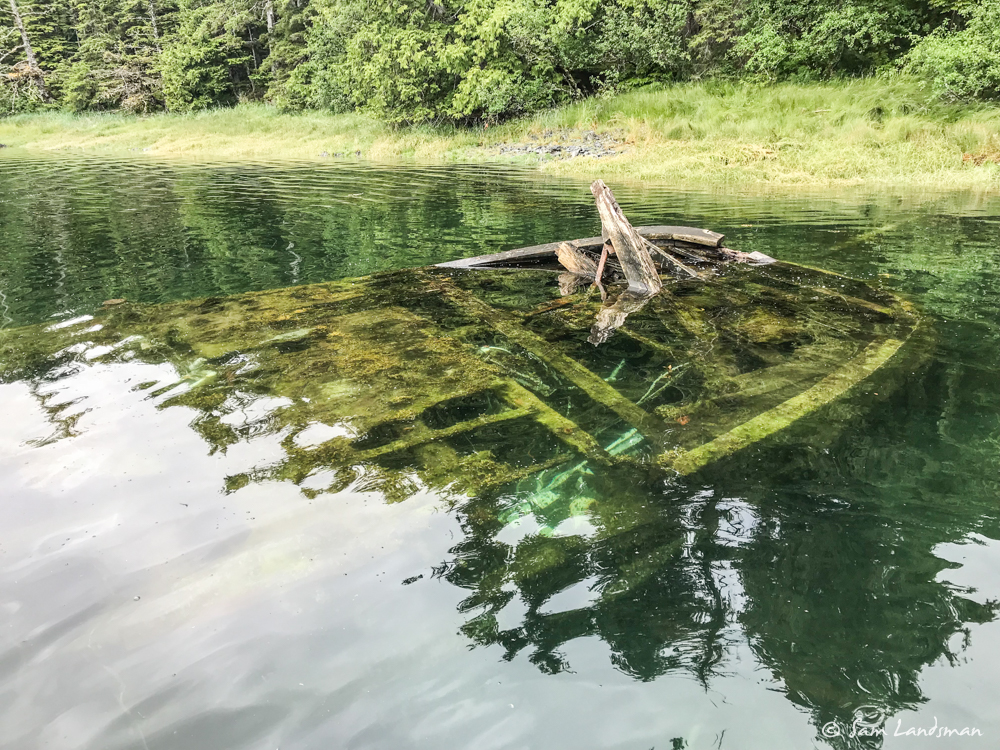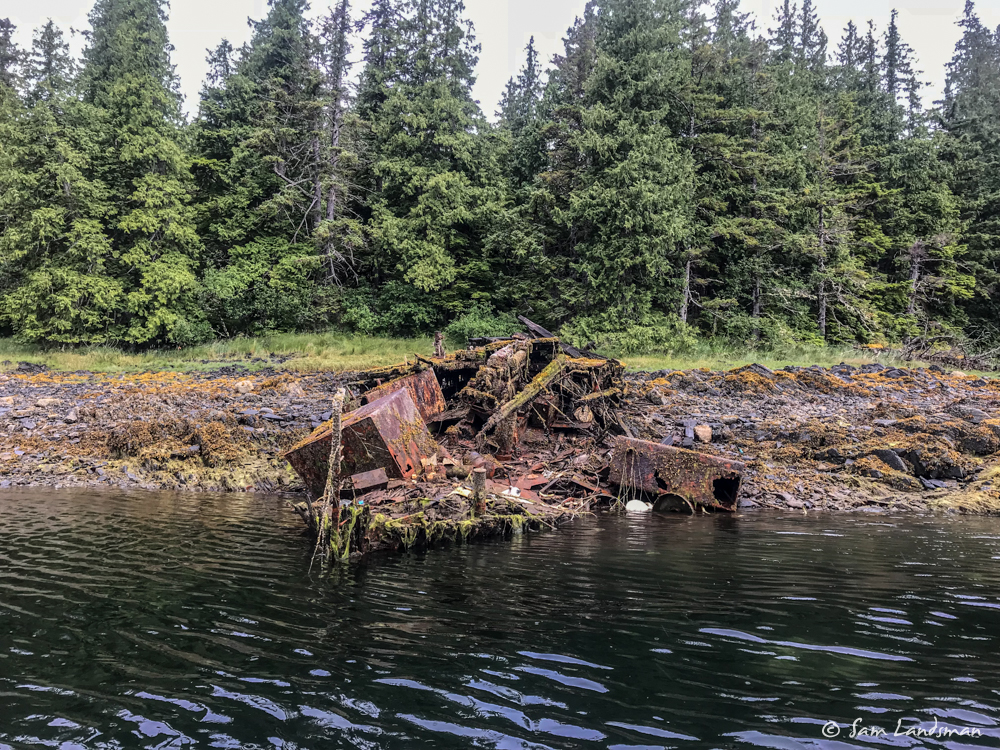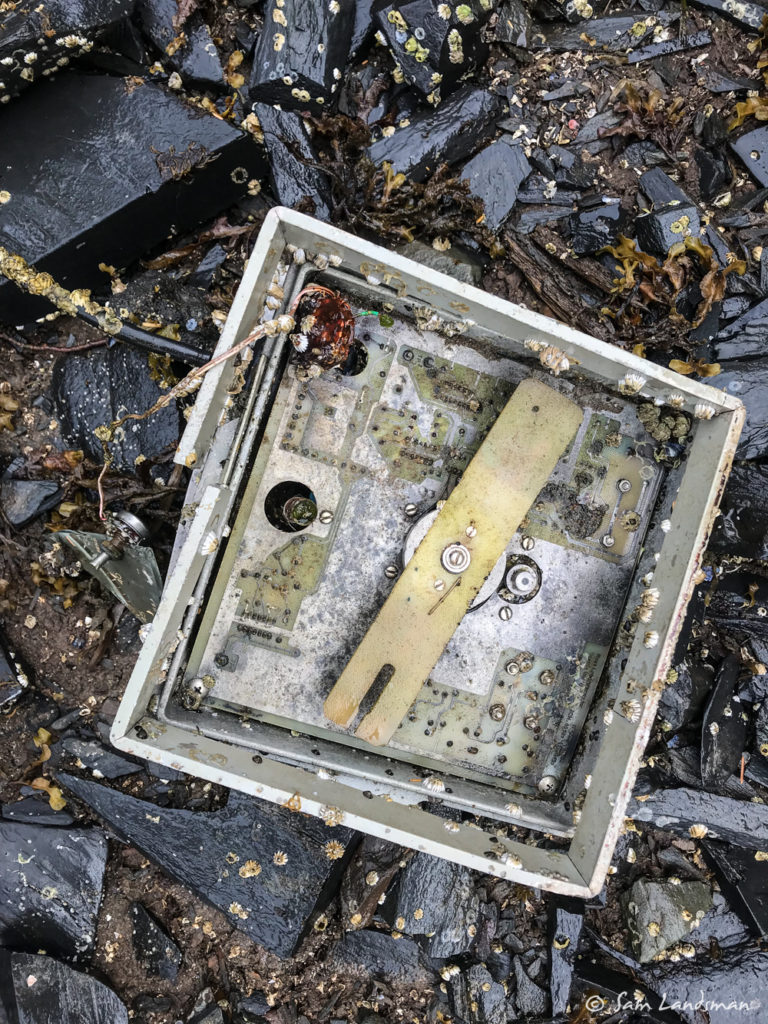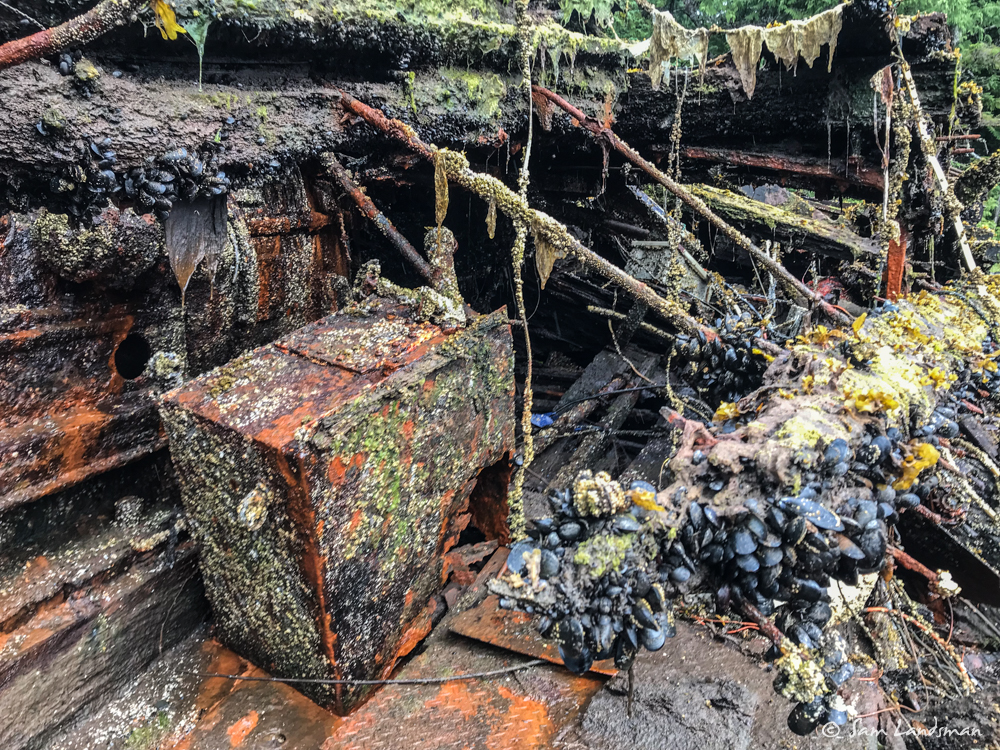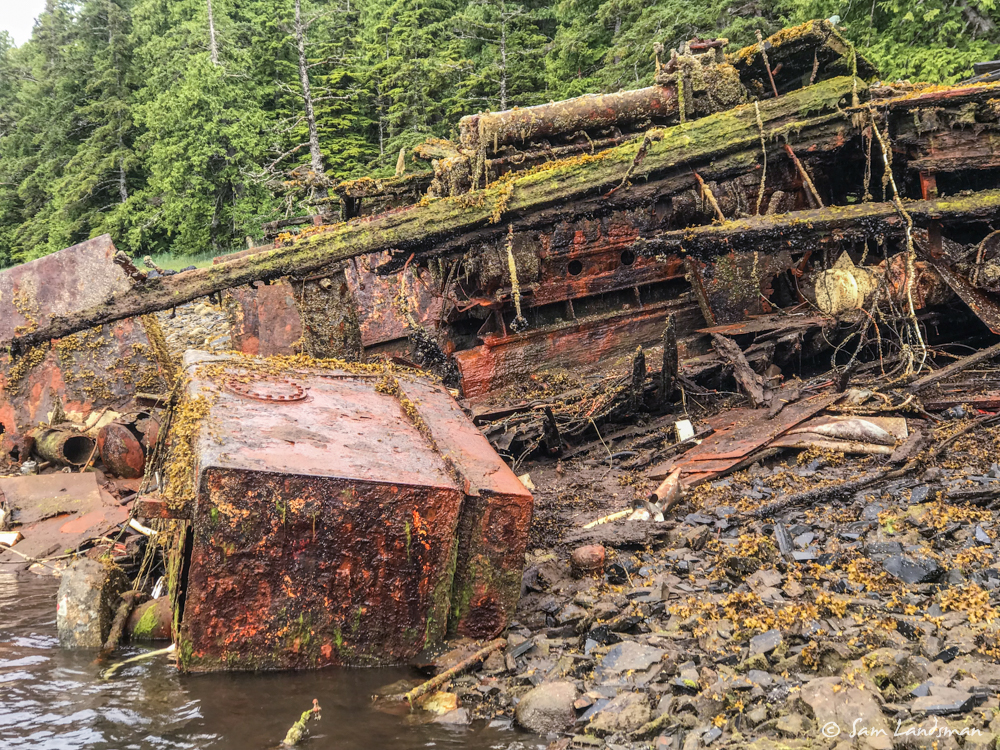 Nearby Magnetic Cove looked kind of interesting on the chart, so I zoomed over to see if it would be a decent anchorage. Surprisingly, several homes occupy the bay, and it seemed too narrow for comfortable anchorage.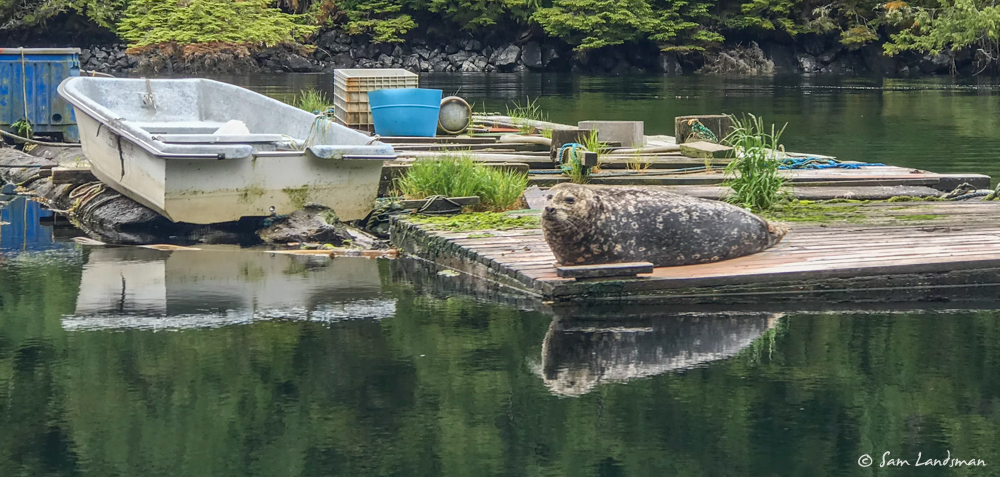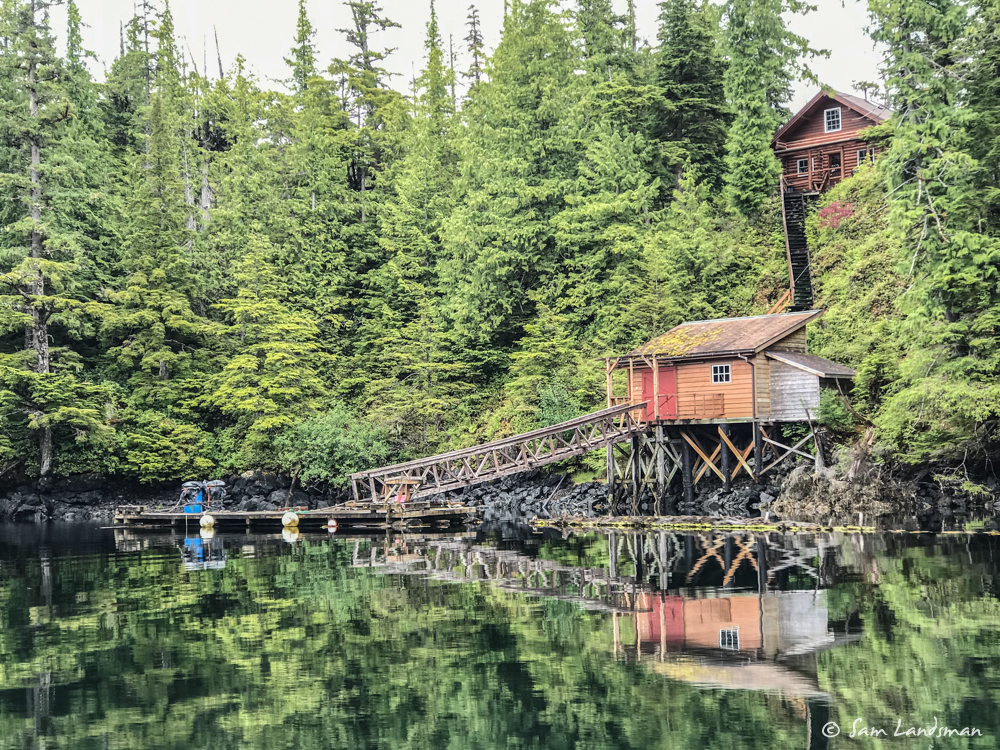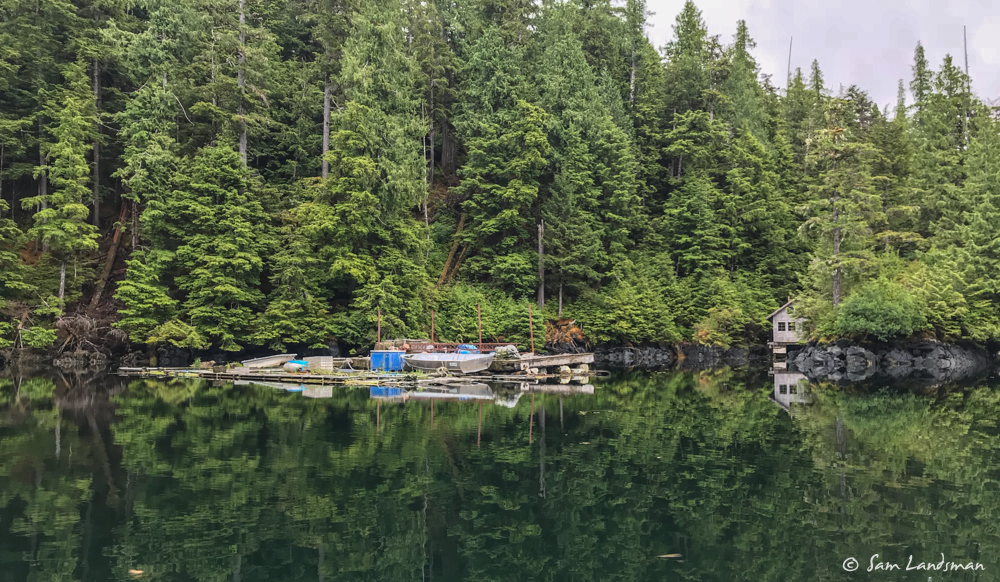 Tom and Caroline arrived about the time I got back from dinghying and they rafted to Safe Harbour. Amazing how much bigger the 42 looks than my 37! We had a great evening catching up, comparing notes, and chatting about cruising plans. Thanks for dinner!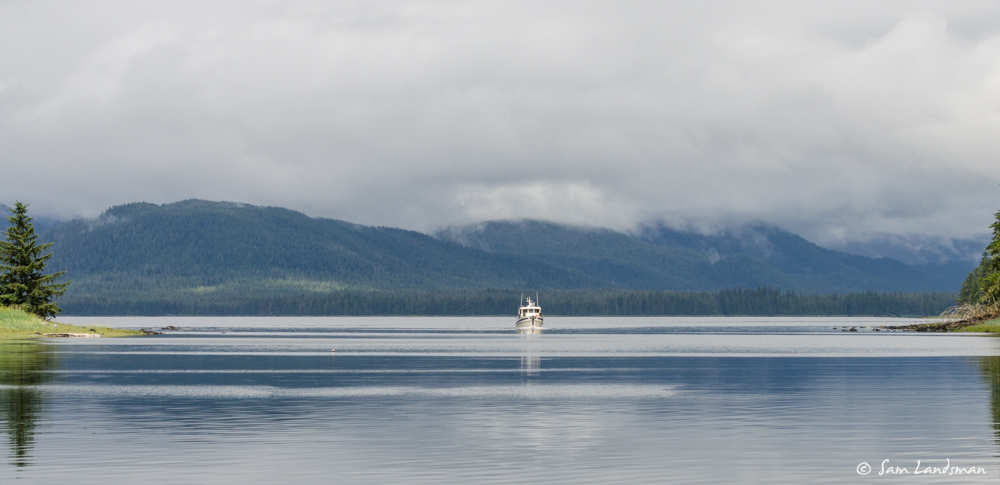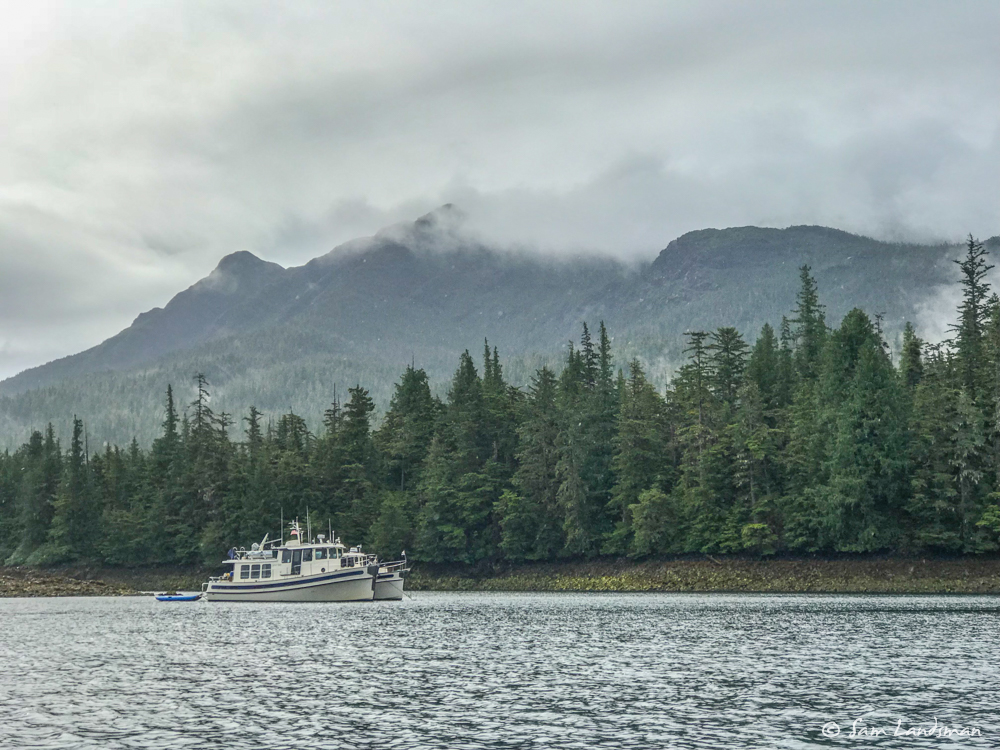 The next day dawned sunny and calm. I'd planned to head towards Ketchikan to get the boat fueled, cleaned up, and put away before a weeklong trip to Montana and Wyoming. But the weather was too nice and another anchorage was calling. I figured I didn't need more than a night in Ketchikan to get ready, and instead headed across Clarence Strait to Tolstoi Bay for one last night in the Alaskan wilderness.
I'd never been to Tolstoi Bay before and I didn't know quite what to expect. I found a large, open anchorage, moderately scenic, with one float home. The nearby islands and bays made for good exploring by dinghy, and the town of Thorne Bay is within dinghy distance.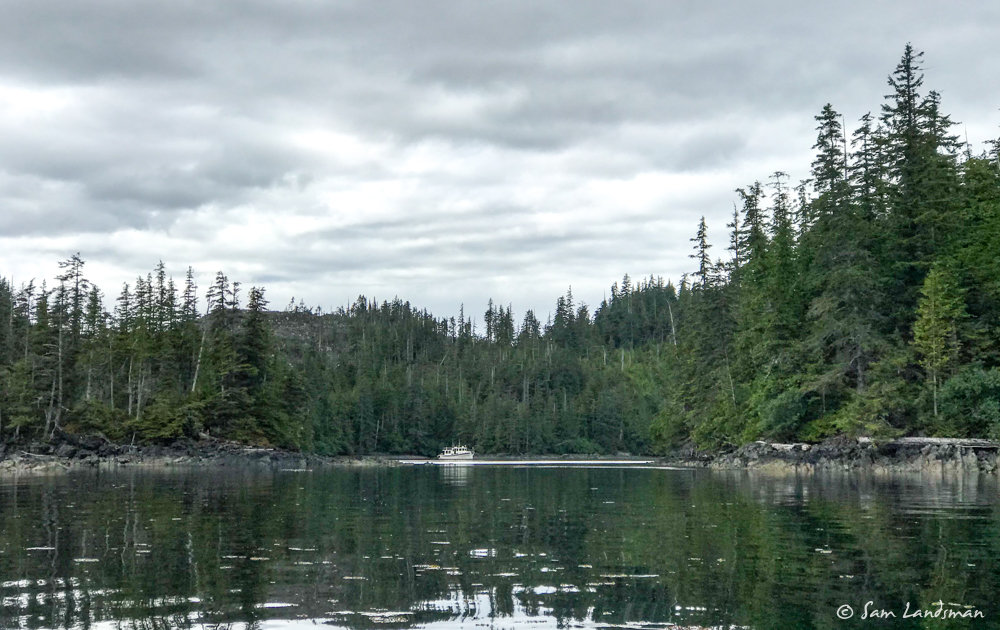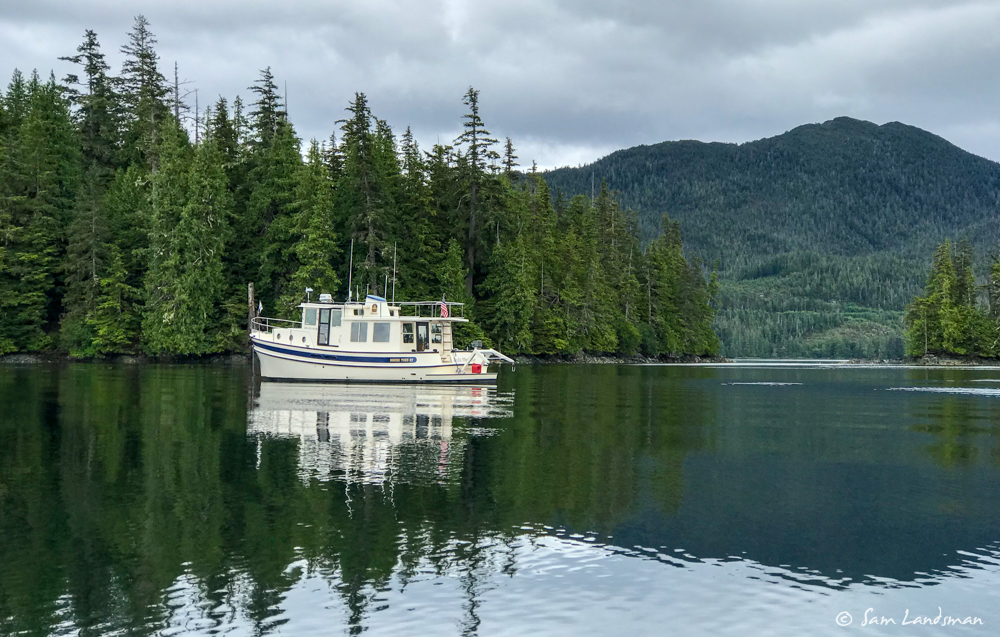 With lots of chores to complete, I departed Tolstoi Bay early. Clarence Strait cooperated nicely, with flat water and several humpback whale sightings.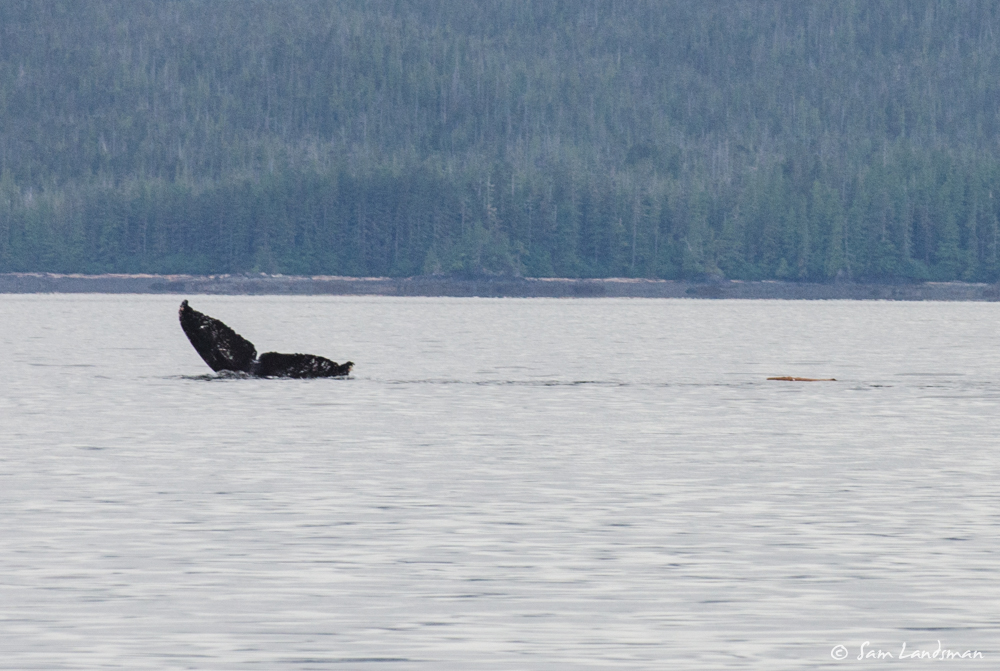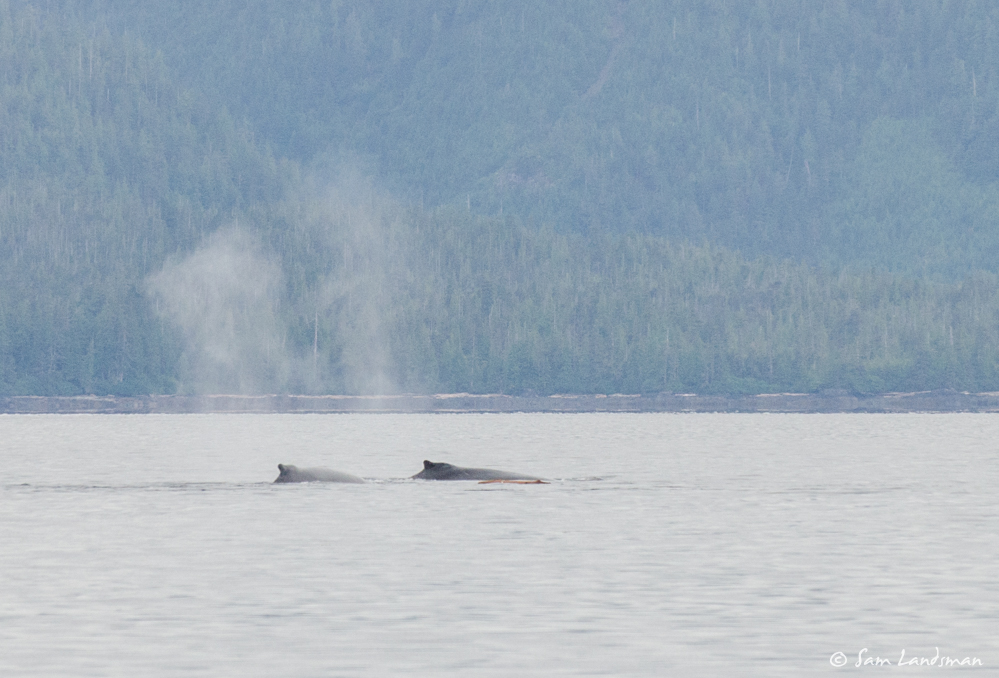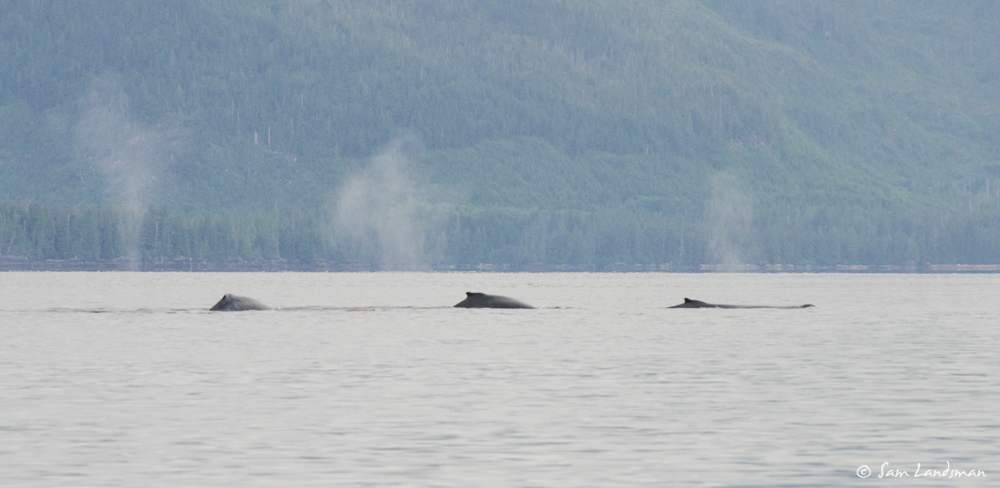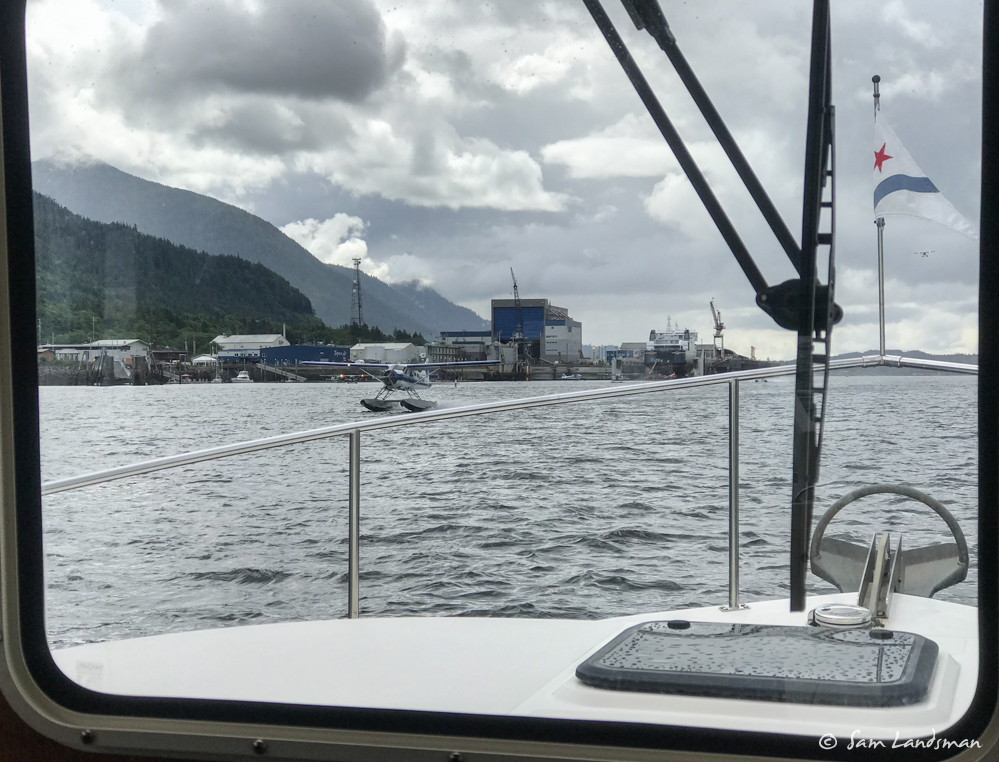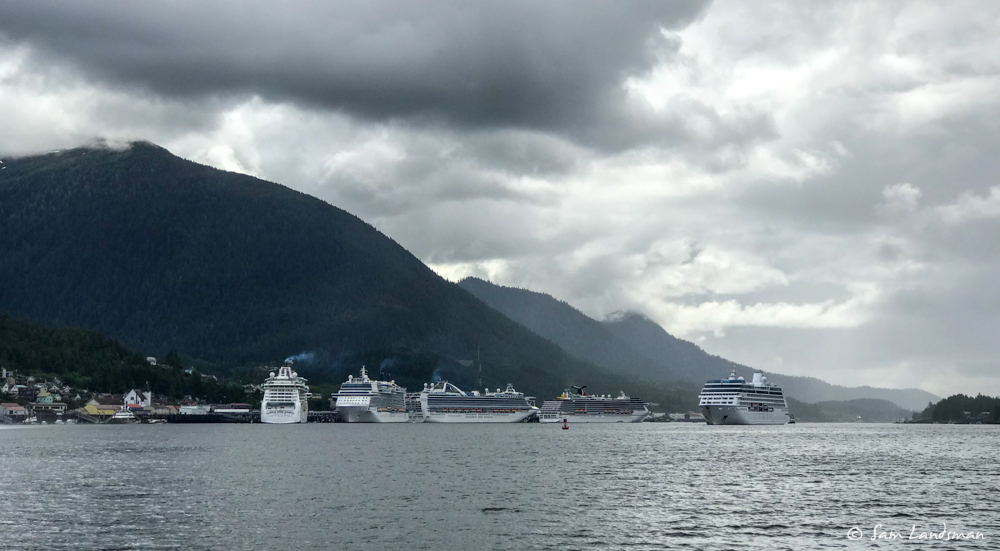 After a quick trip to the fuel dock, I found a spot on the transient float (first-come, first-served…once you have the spot, it's yours until you leave, which is perfect when you're out of town and can't move the boat) at Bar Harbor South.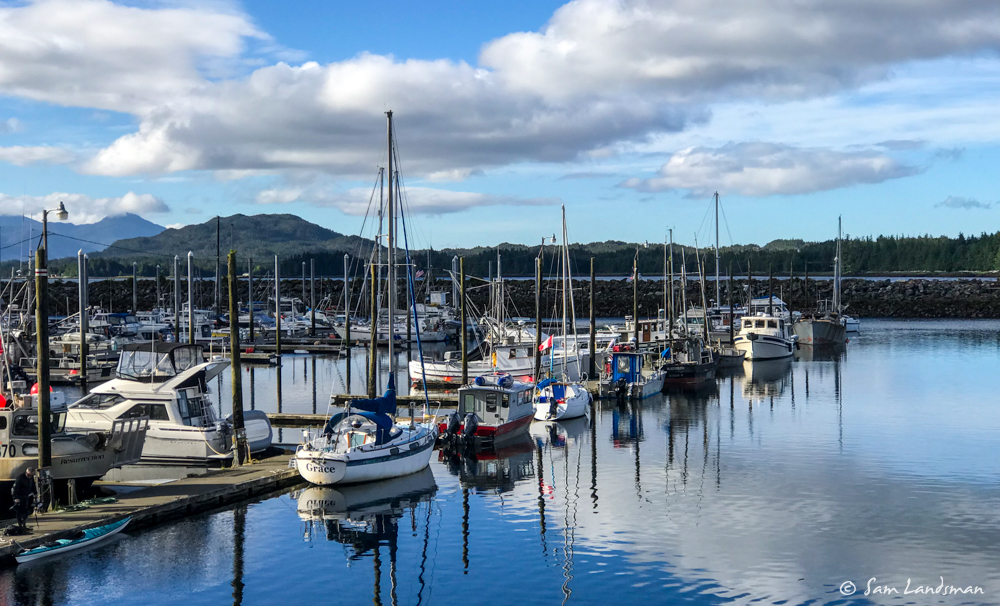 Sadly, this is the end of my Alaska cruising for this summer. When I return to the boat, I'll be heading for British Columbia. Lots more cruising, just not in Alaska!
I leave you with many pictures of the Inside Passage from the air. Boating from Ketchikan to Seattle takes about 100 hours underway. In a jet, it's about 90 minutes. Either way, the trip is beautiful!