Frosty Bay was gray with drizzle when we awoke — first gray day in quite a few! We made coffee and pulled anchor just before 9:00 a.m. and continued down Seward Passage and into Ernest Sound. I had plotted our course all the way to Meyers Chuck, but we really wanted to stay somewhere we hadn't been before. Between Anan and Meyers Chuck there aren't many anchorages that seem like destination anchorages. Vixen Harbor (just south of Vixen Inlet) looked interesting, but looking at the charts…well, here's what Vixen Harbor looks like on Garmin (left), Navionics (right), and the NOAA chart (below):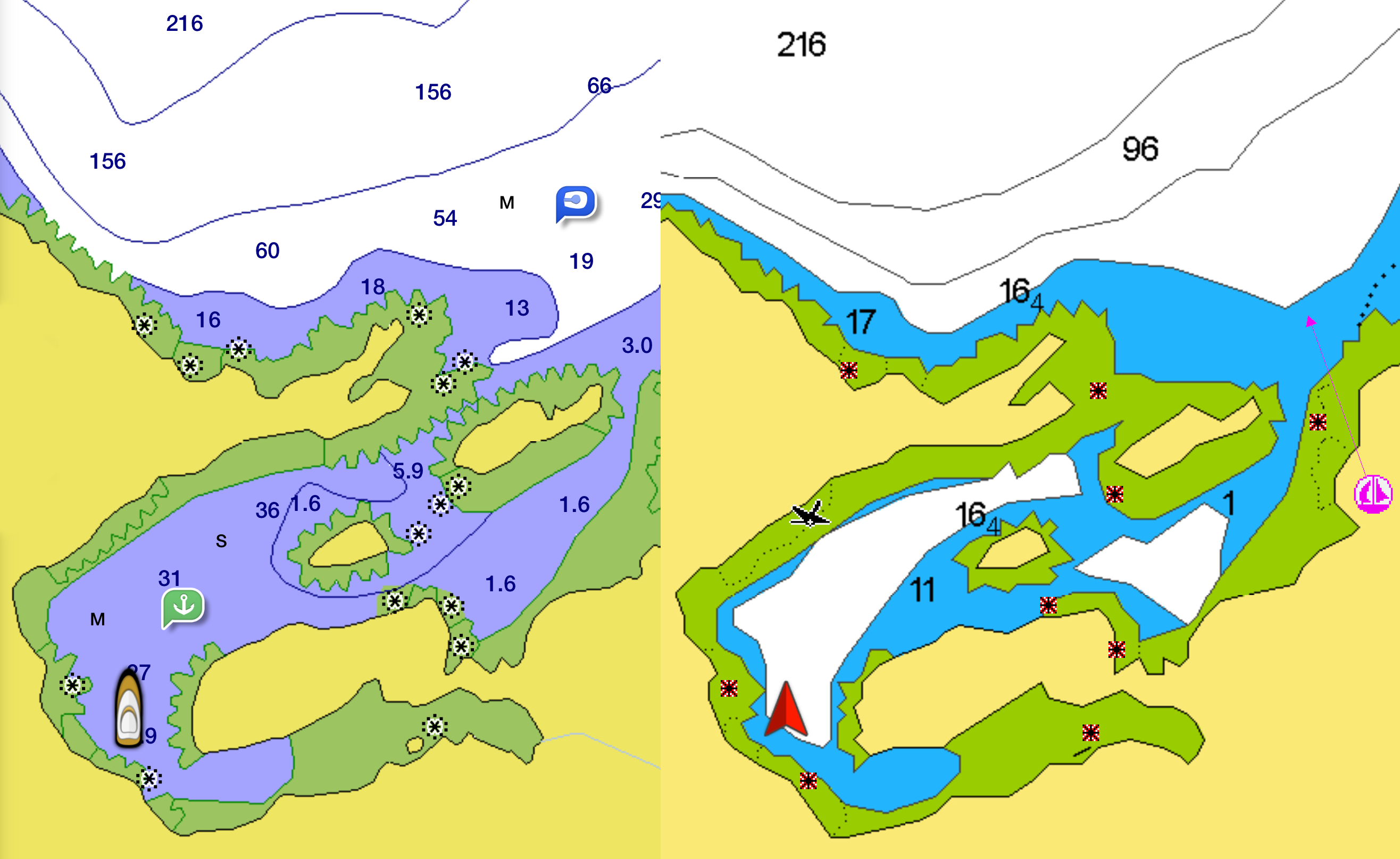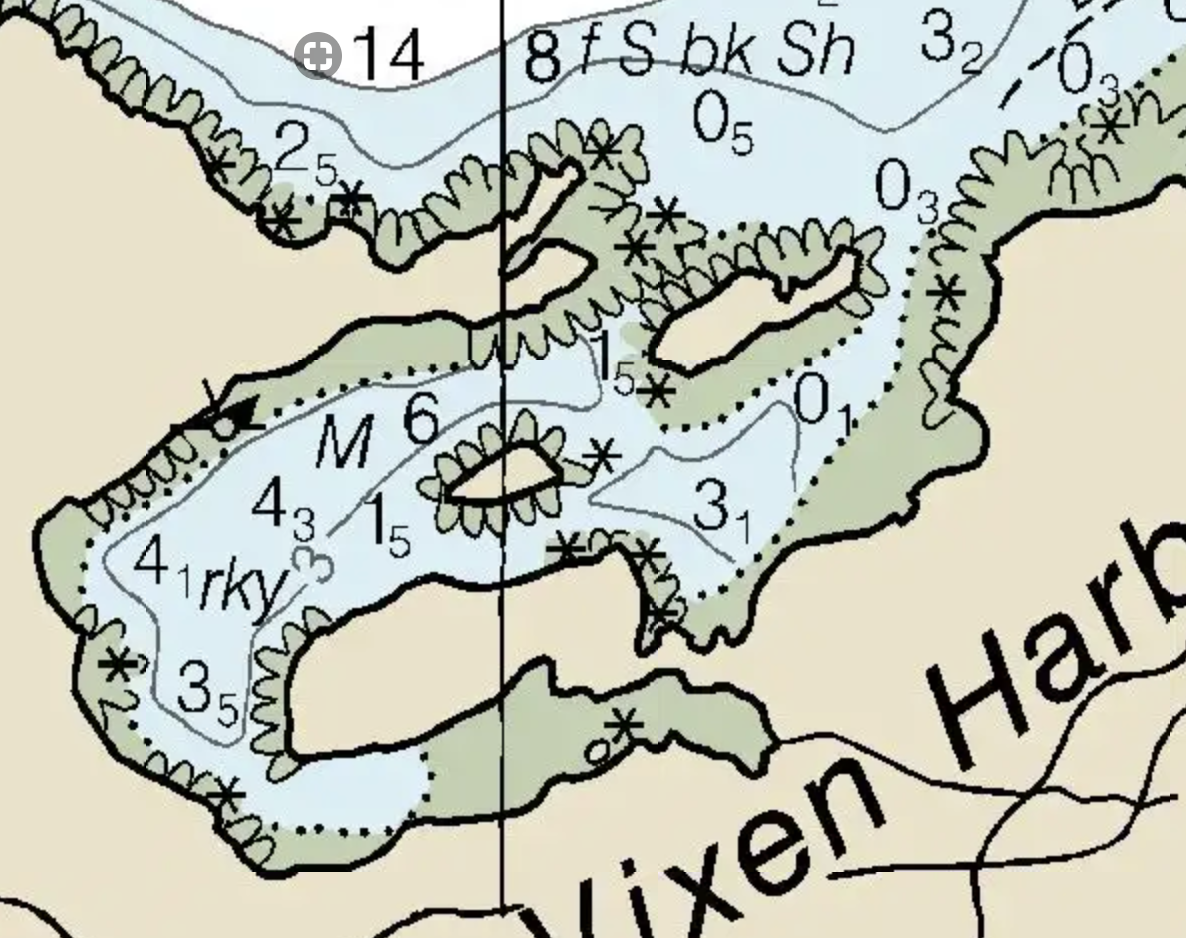 We decided that the information we learned while researching and entering Vixen Harbor warrants its own post, so for the rest of this story, here's Knowing and Trusting Your Sources.
We made it in just fine, and Kevin got some nice aerial shots of the anchorage: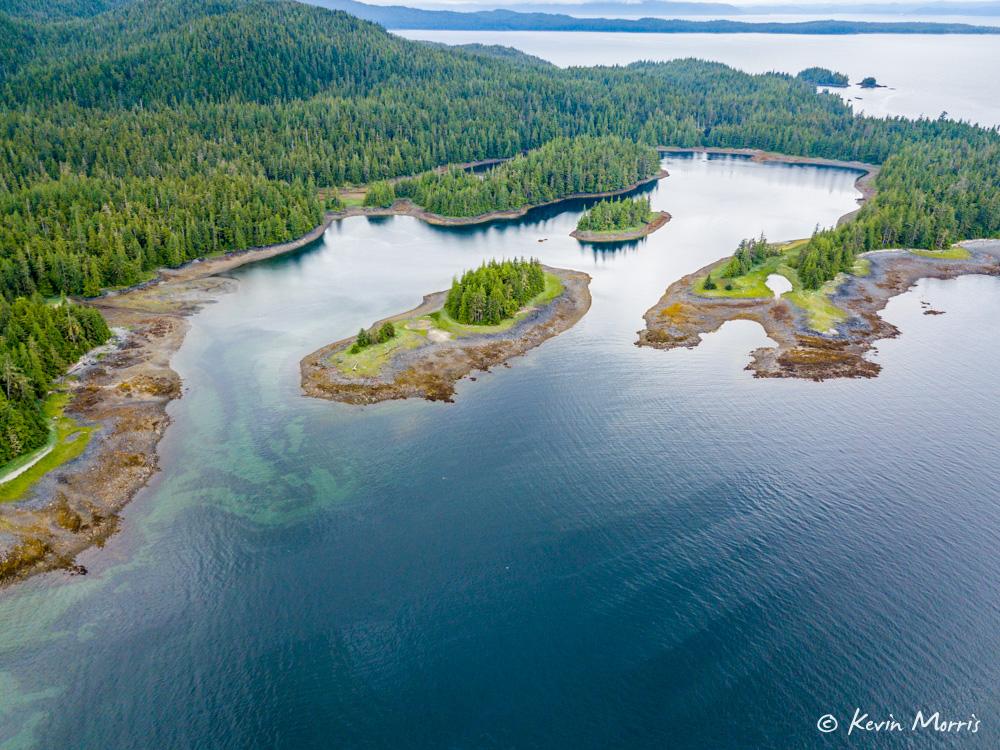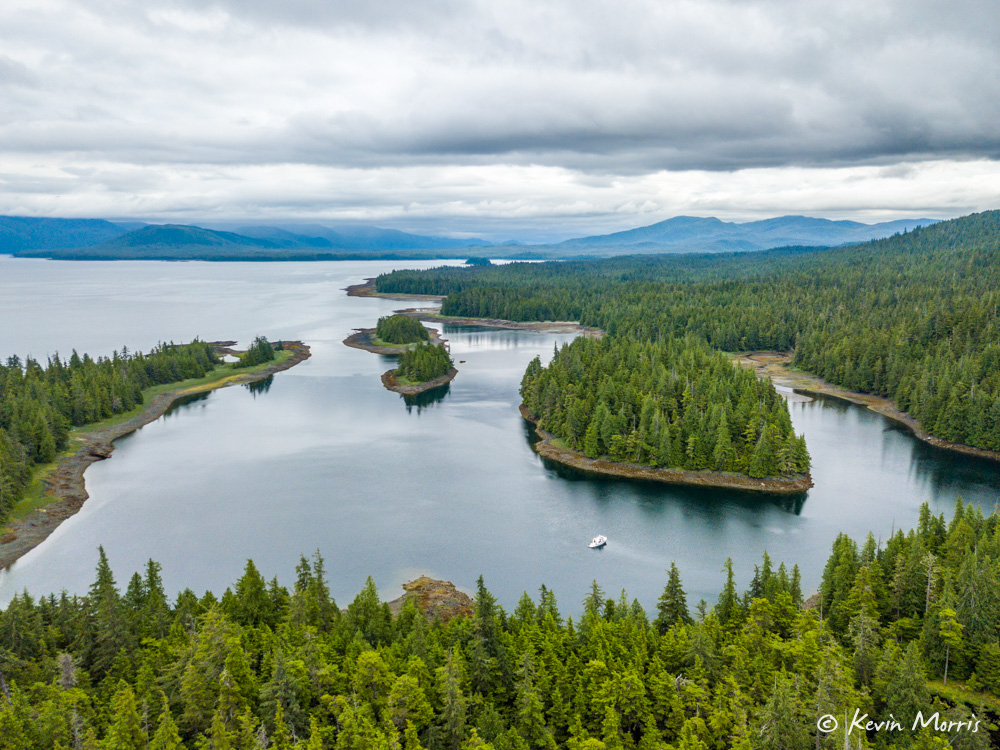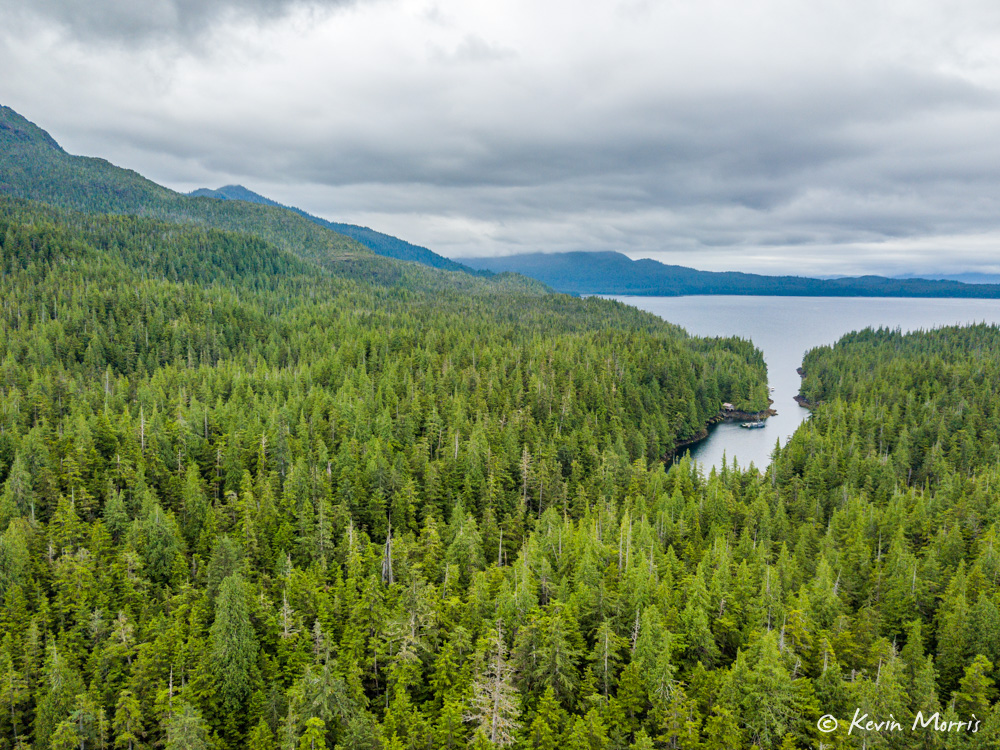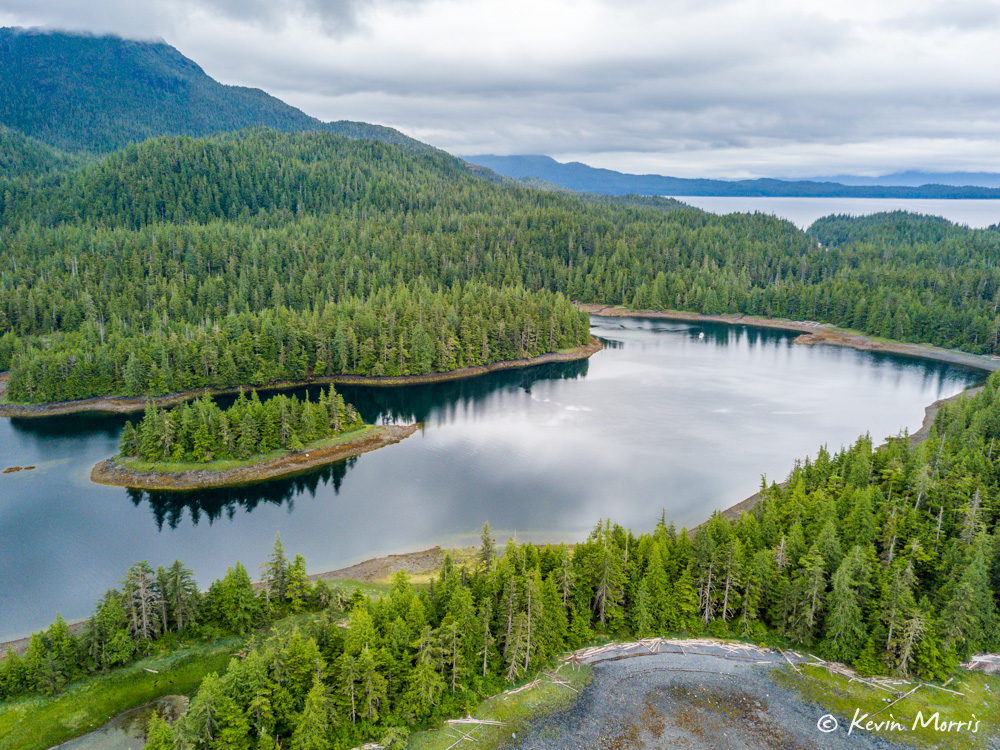 Kevin took the dinghy out to do a little fishing while I stayed on Airship for yoga and a shower. After a while, he called me on the VHF to tell me that a humpback had surfaced and spouted about 15 FEET FROM HIM IN THE DINGHY!!! Very cool, but a bit TOO CLOSE.
For dinner we beer-battered some halibut and a few mushrooms and zucchini slices, and I made a big salad with spinach, arugula, cherry tomatoes, broccoli, and snap peas with a vinaigrette.
We left Vixen Harbor on Friday morning not long after high tide and headed for Ketchikan.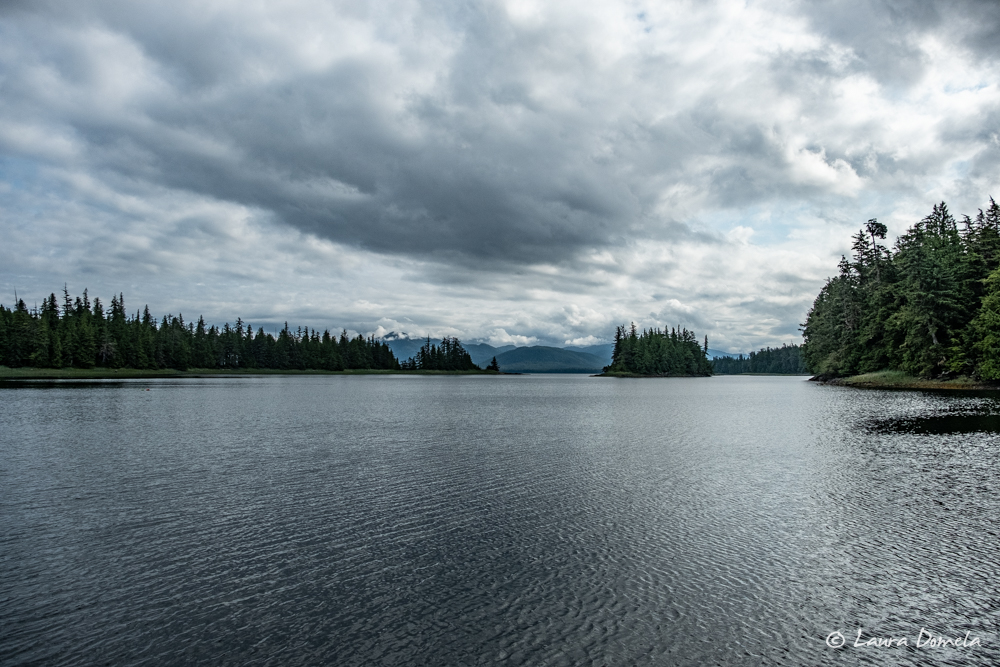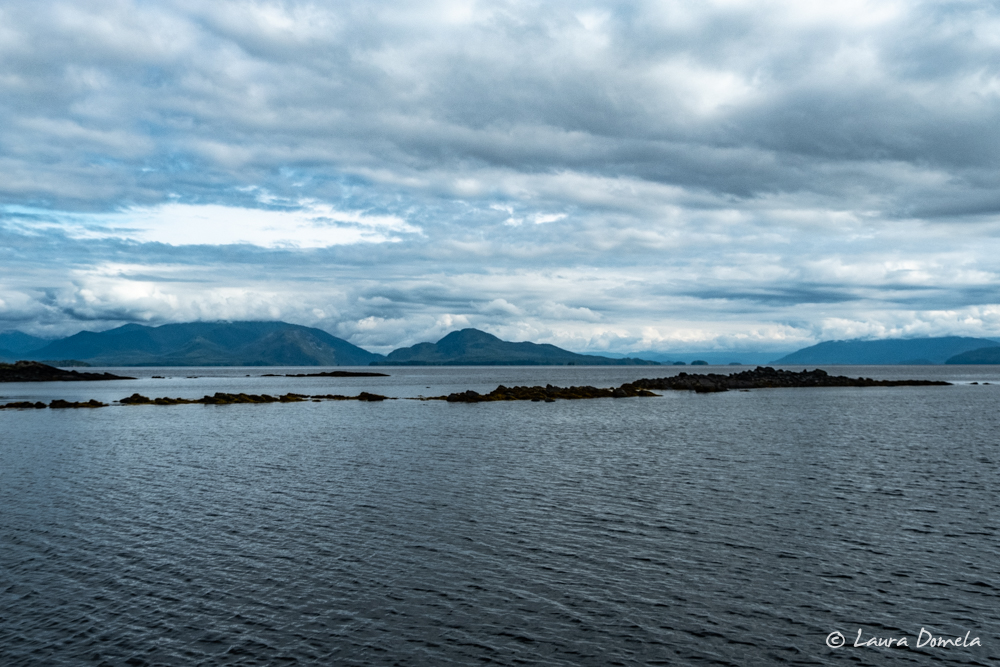 Clarence Strait was pretty much glassy for our entire cruise. Once in Ketchikan, we booked it up to Frontier Shipping to pick up a few packages. Our stop in Ketchikan this time is short, and filled with chores (laundry, a little shopping, etc.) while we wait to meet up with Sam to continue our trip south.
Back on Airship while I made dinner one night, this eagle was making a huge racket from the top of the fish boat mast across from us. I snapped a few shots of his louder moments before he flew off.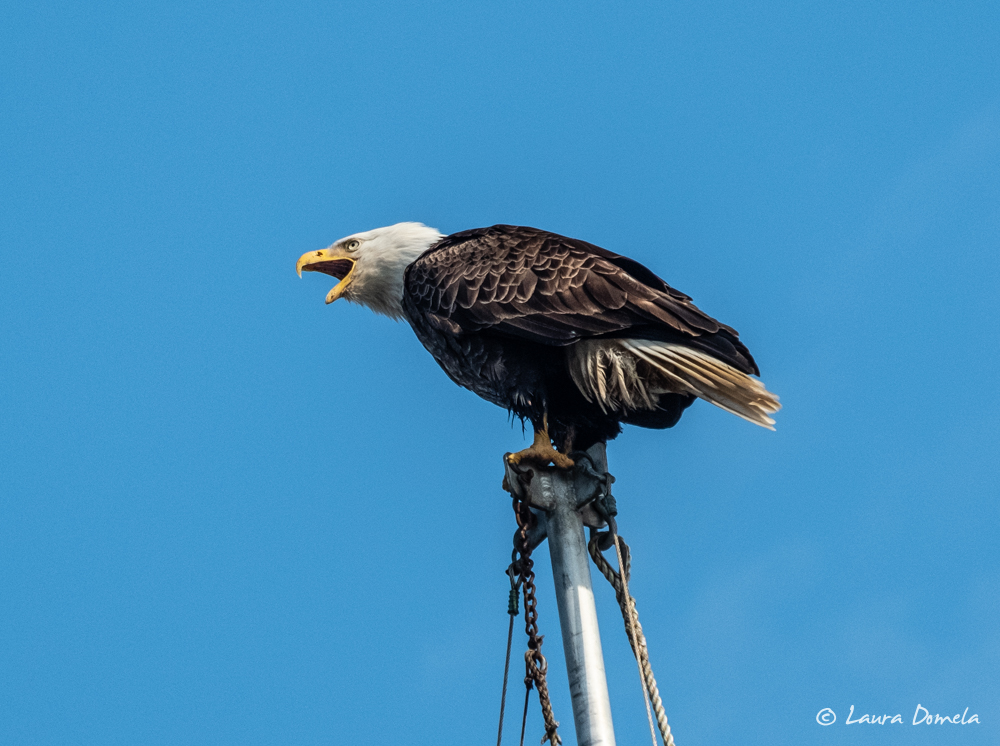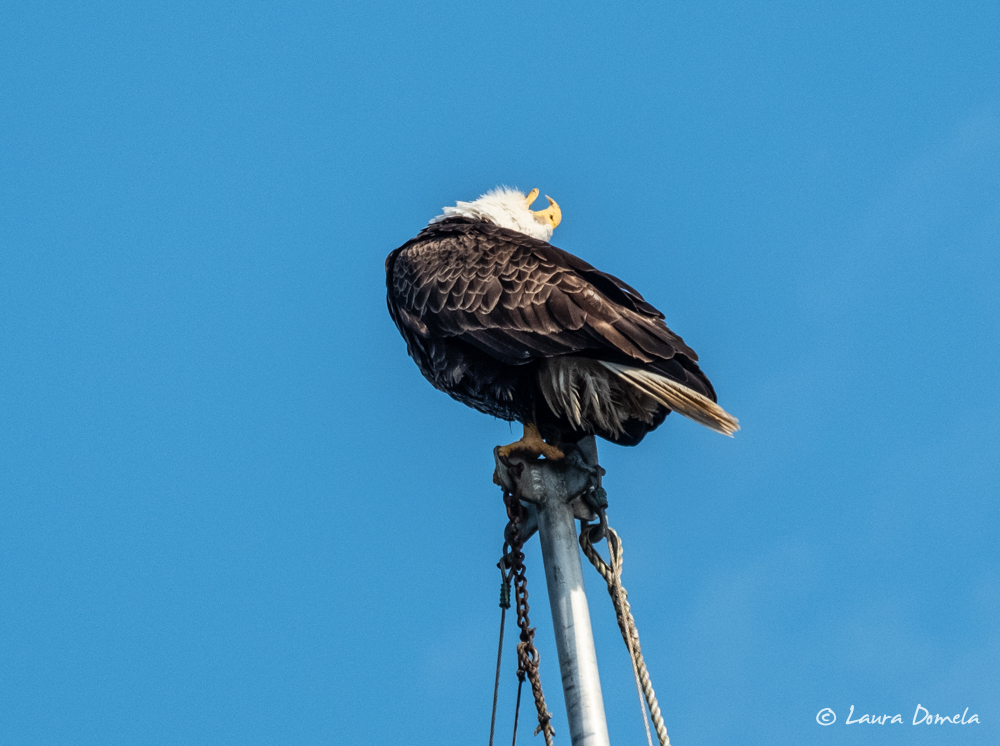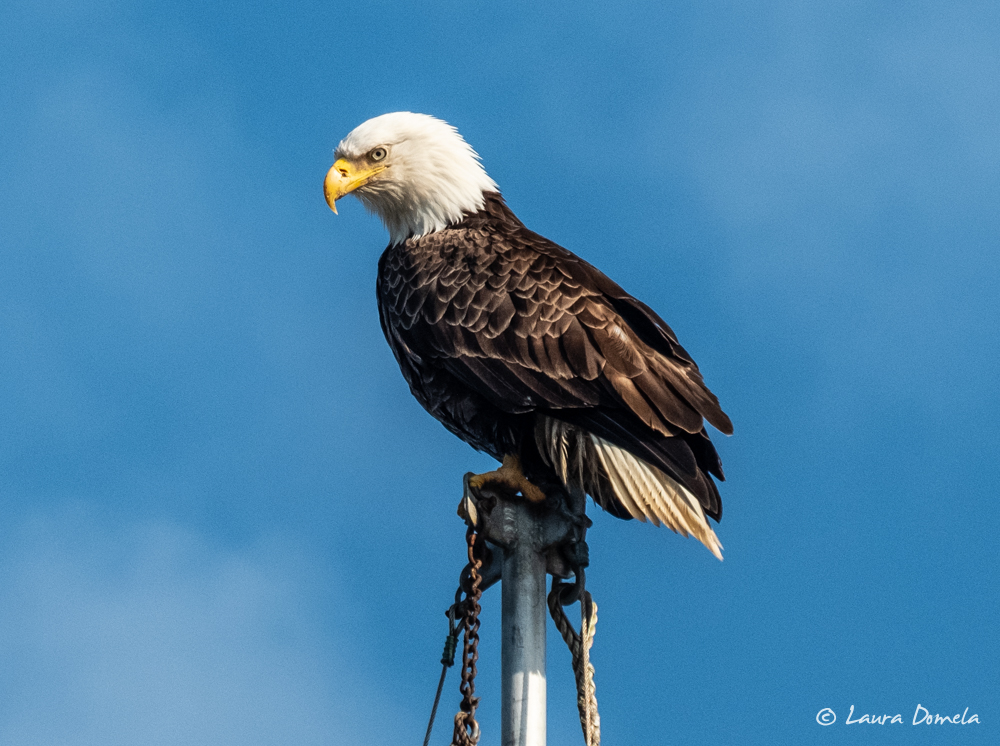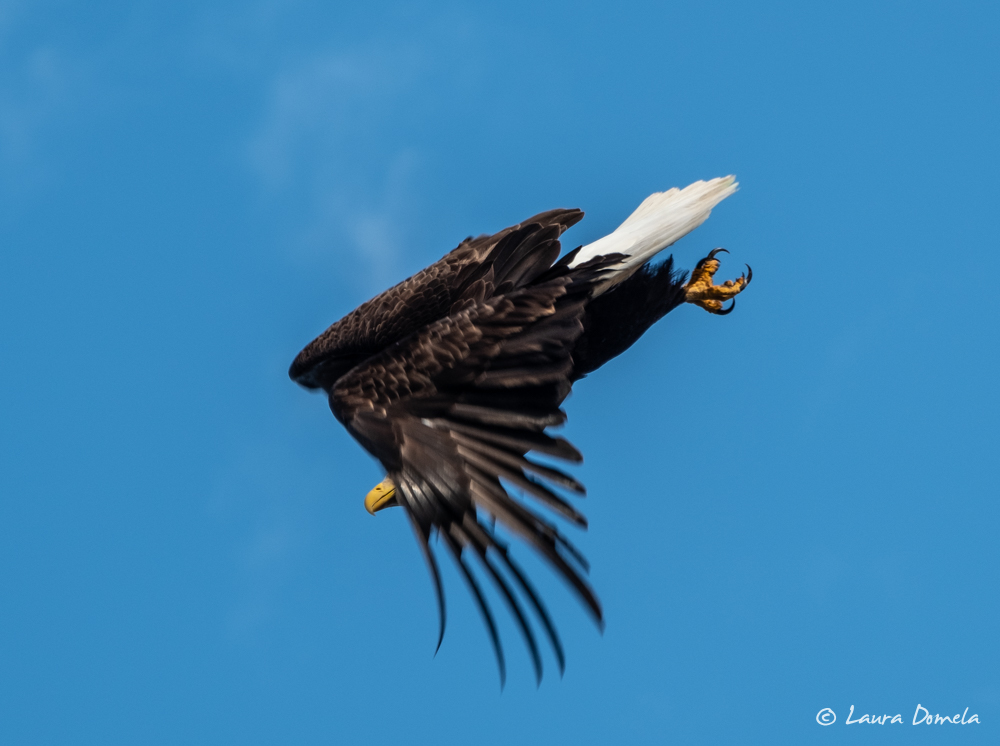 The NOAA Clarence Strait forecast for Dixon on Monday is S wind 10 knots, seas 2 feet or less, and for Dixon Entrance East, Environment Canada says wind light, seas 1 metre or less.