Our original plan for the next few days was to cruise to Quait Bay tonight (in Clayoquot Sound), then continue to Ucluelet (in Barkley Sound) tomorrow. We'd stay for two nights so people could take a day trip by bus to Tofino.
Tofino is a hugely popular tourist destination, but it's difficult to visit by boat. Last summer when we visited it was quite tricky due to the swift currents, shoals surrounding the harbor, and lack of moorage for boats bigger than about 28 feet. None of the marinas could accommodate even a single cruising boat today, so we thought it best not to bring the flotilla in. Anchoring in Tofino can be miserable due to the endless traffic in and out–float planes, tour boats, fishing boats, kayaks, canoes, etc. The motorized vessel traffic does not follow "no wake" etiquette and all that zipping about creates a very rolly anchorage.
Unfortunately, we recently learned that the bus service from Ucluelet to and from Tofino does not afford a visitor a day trip…only an overnight. So the bus was out. We called to see if we could arrange a shuttle for hire, and also researched rental cars, but had no luck on either front. We dinghied around to each boat this morning and polled the group to see how they felt about stopping in Tofino and giving the anchorage a shot. Everyone voted yes to Tofino, so off we went!
Happily, the conditions at anchor weren't as bad as we feared, and we all found decent spots with not much drama.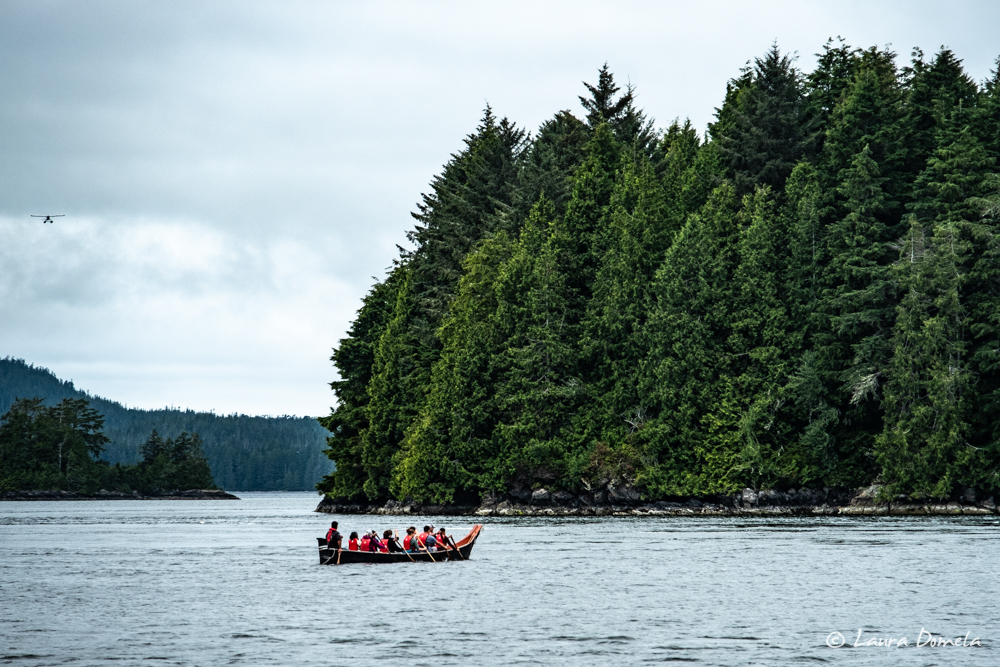 After a while we dinghied over to the 4th Street Dock and went ashore. Tofino is definitely the busiest place we've visited on this flotilla, by far–shops, galleries, restaurants, groceries, ice cream, kayak and bike rentals, and lots of tourists from all over. We all enjoyed a nice walk around town, with a little bit of shopping thrown in.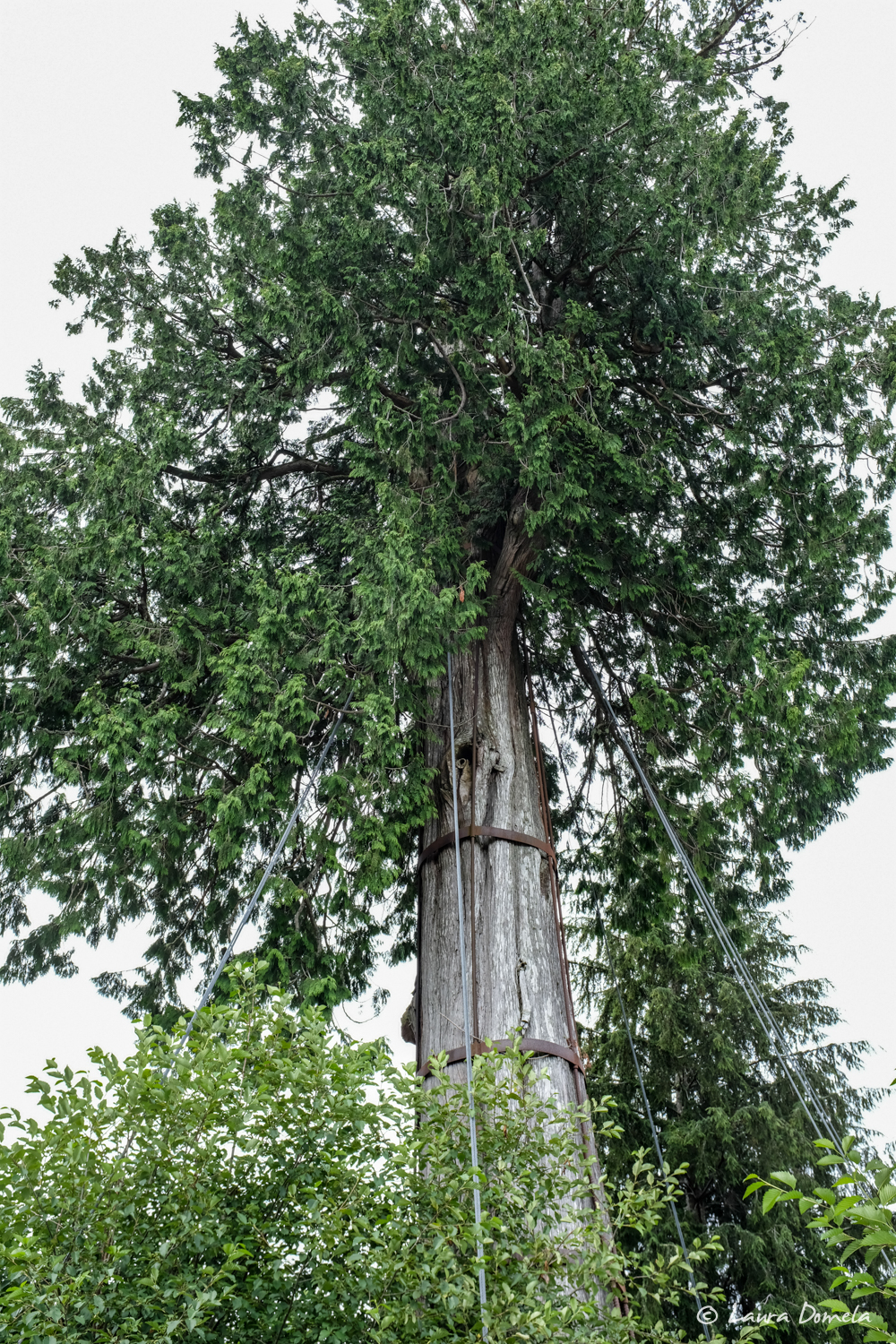 Prior to our arrival, Laura called Wolf in the Fog to see if they could accommodate 11 people on short notice, and surprisingly, they said they could! We got a 6:00 p.m. reservation, but the whole group arrived a bit early so we sat at the bar and ordered some creative cocktails crafted expertly by our bartender Bill.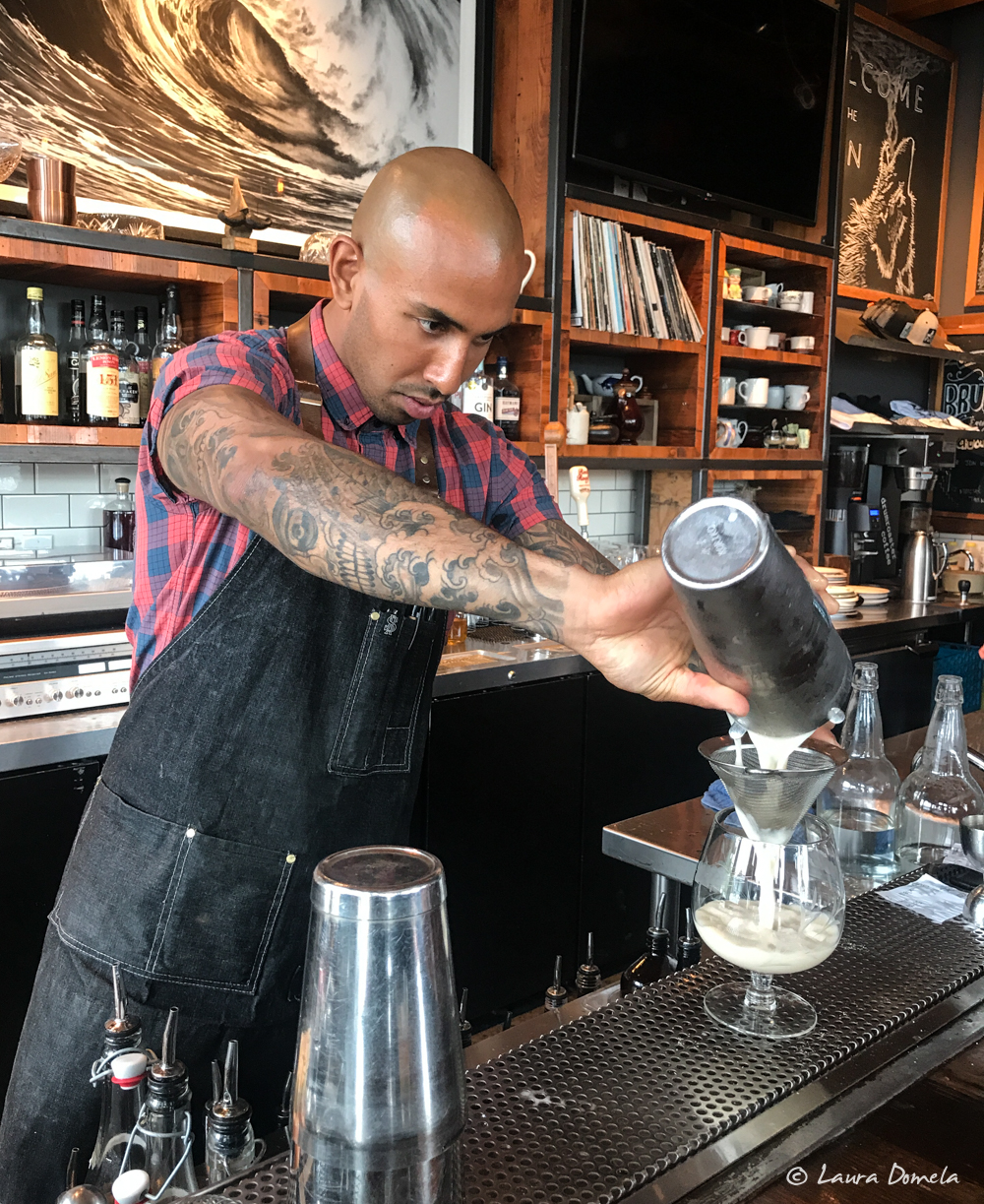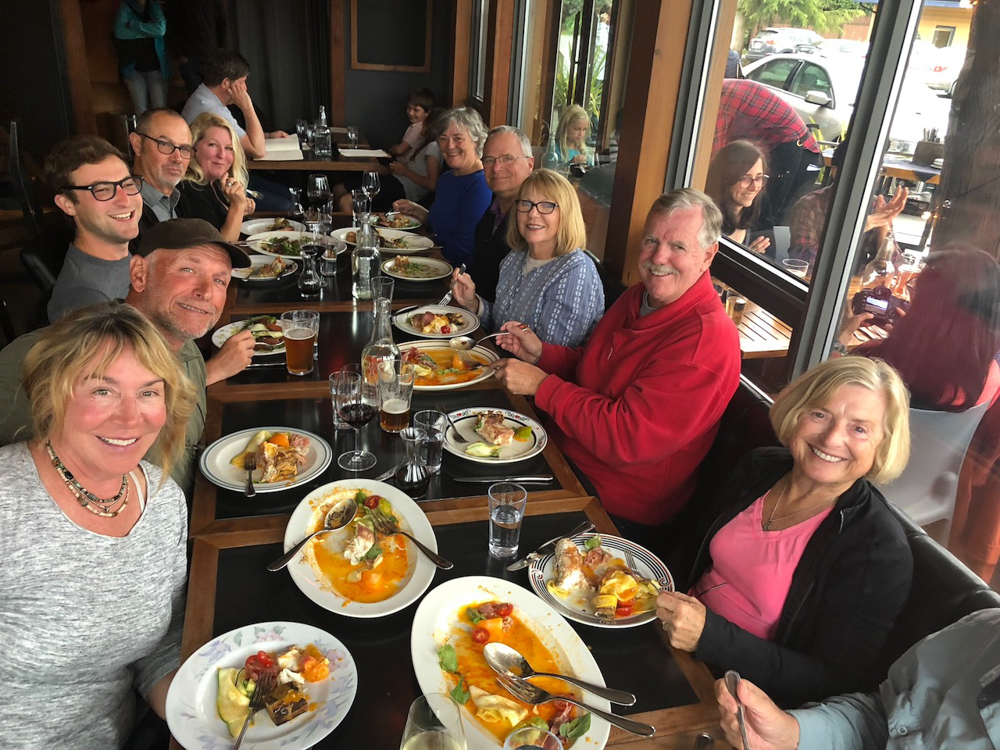 Dinner was wonderful, as was the service. They really took care of us, and everyone enjoyed a fun evening out in Tofino!
Today's total: 28.5 nautical miles, 3 hours 56 minutes underway
Flotilla total: 293.4 nautical miles, 44 hours 13 minutes underway