We said goodbye to Kevin's brother Craig in Petersburg, and after a day or so to provision and do a few projects in Petersburg (and one more breakfast from The Salty Pantry!), we left around 9:30am and headed south through Wrangell Narrows. We thought we'd first visit an anchorage we had not been to before — Red Bay, on Prince of Wales Island. The day started out pretty rainy, but had mellowed out a little bit by the time we arrived at Red Bay.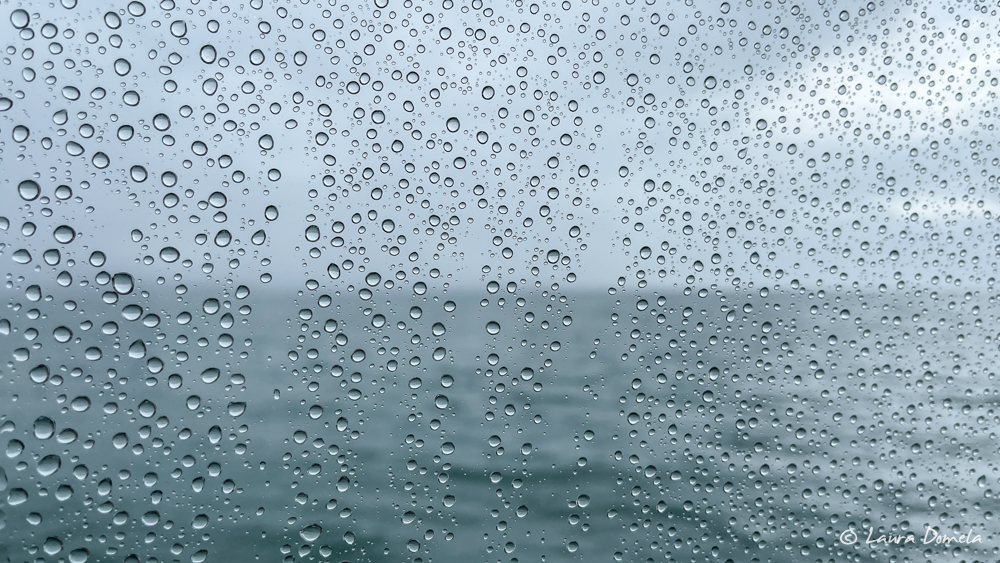 We cruised all the way up to the head of the bay and dropped the hook.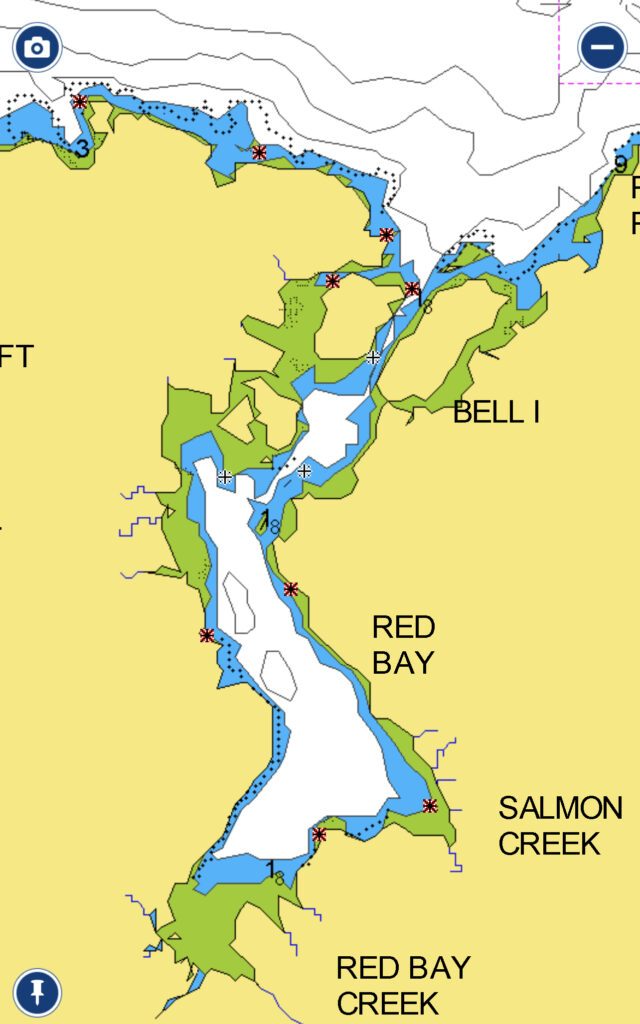 We were the only ones there and only when we left did we see one other boat anchored out near Flat Island. We put two crab traps out overnight, and in the morning pulled them up with four keepers. Score!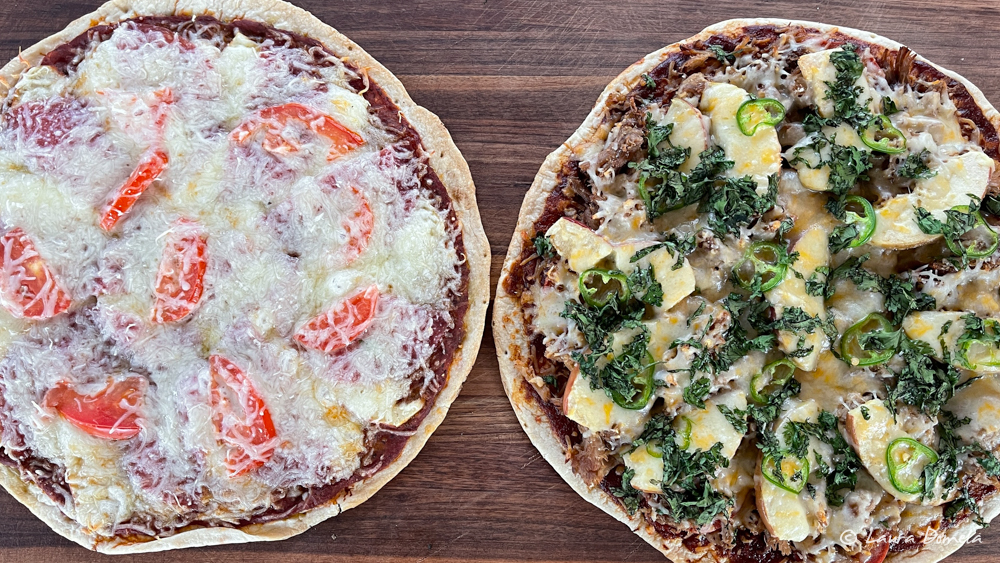 Red Bay was a calm, protected, scenic anchorage. We'd heard someone had spotted a wolf on shore the week before, but we didn't see or hear any during our stay (but friends who stayed here a few days after we did said they saw a wolf onshore in the morning before they left…cool!)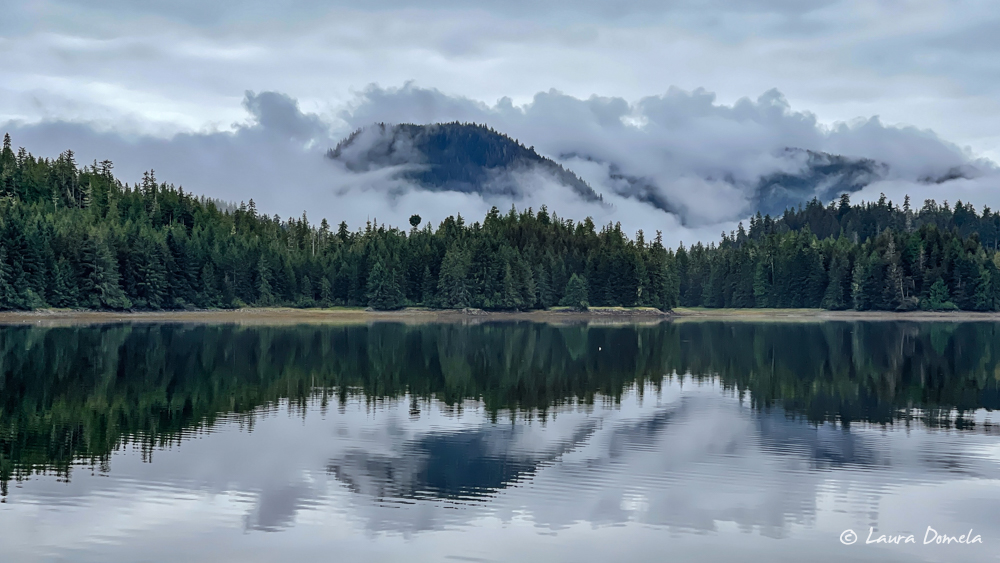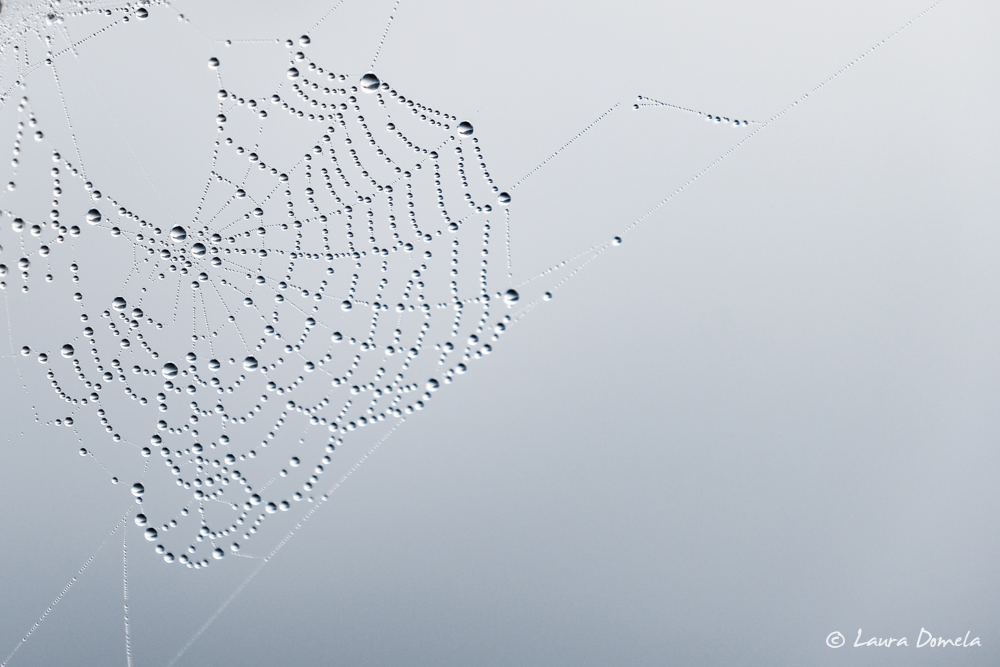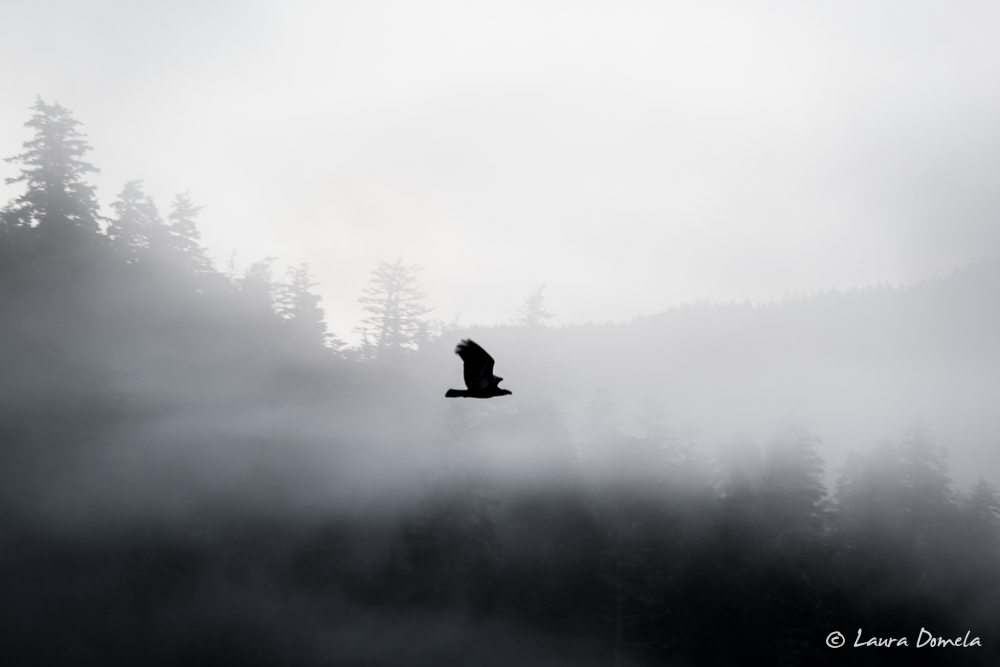 We had to dodge a few gillnetters in Sumner Strait as we made our way around the north side of Prince of Wales Island in the morning. The photo below shows what the set up looks like, the net strung out to the north from shore. As we approached from the east, those tiny white floats weren't visible at all (even in these very calm conditions)…look for the orange buoy that marks the end of their net, and go out and around that one!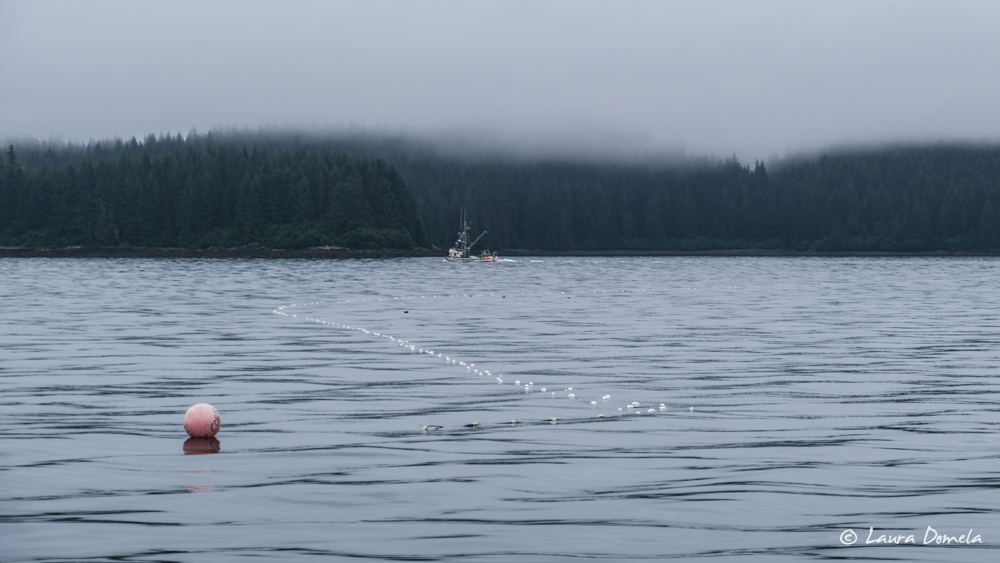 We planned to revisit a spot on the west side of Prince of Wales Island that we'd visited a couple years back called Hole in the Wall, which VERY much earns its name. As we approached the narrow inlet, there was some swell from the south, and about six small fishing boats driving back and forth in a line right in front of the opening…a whole extra level of difficulty added to this tricky entrance! Needless to say I took zero photos of the mayhem as we entered, but made it just fine (with a slightly elevated pulse, no doubt) between two of the parading fishing boats, down the chute and into the bay!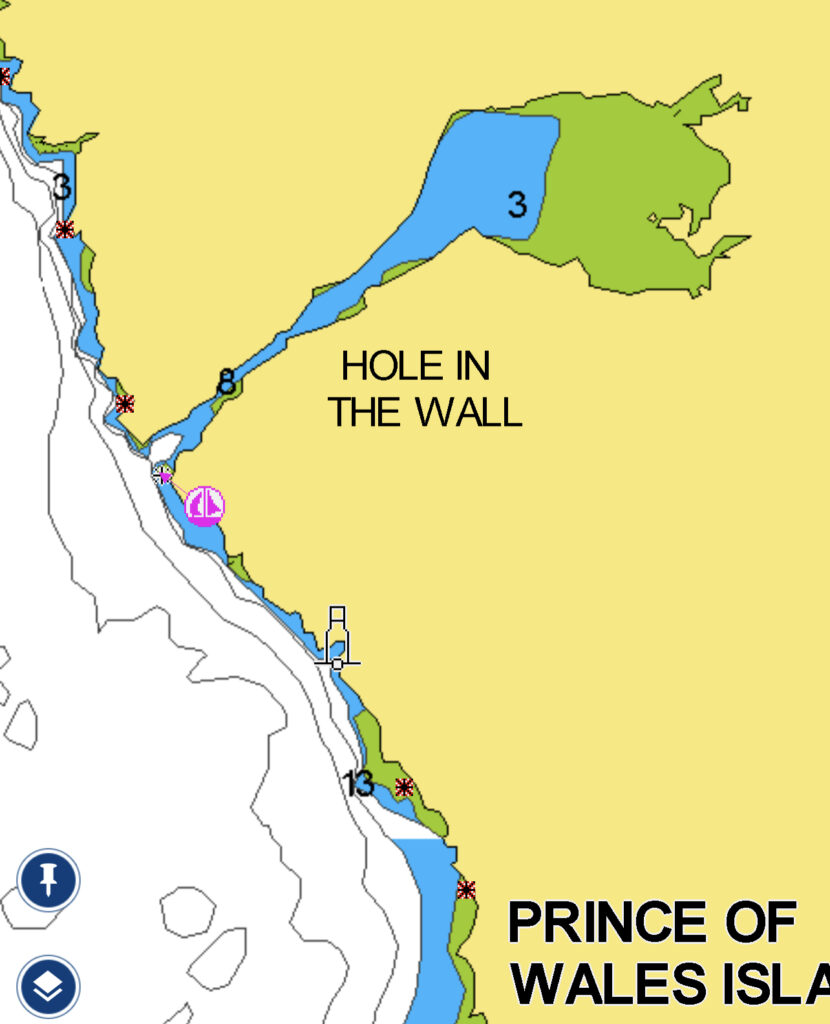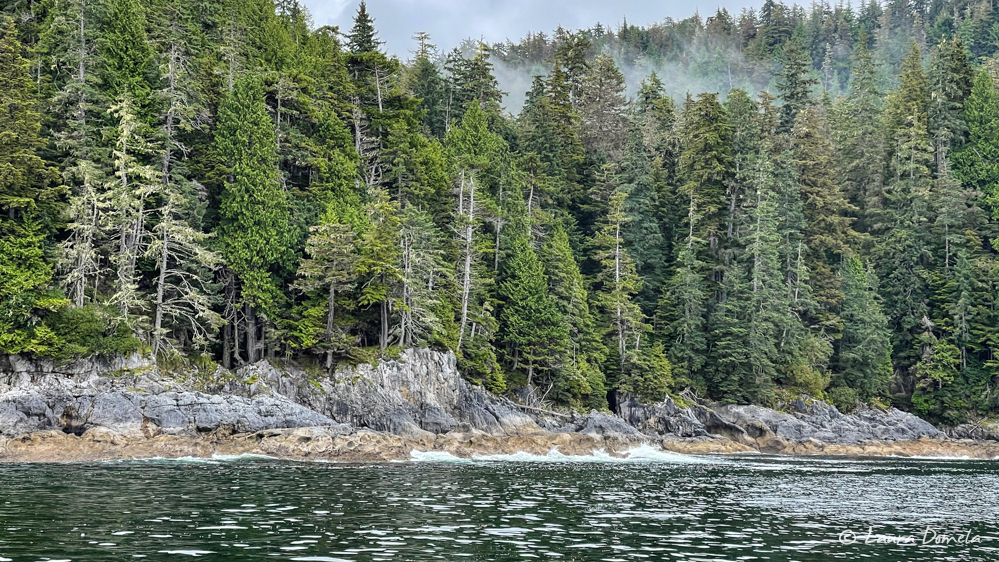 Here are some aerials Kevin took to give you an idea of what Hole in the Wall is like: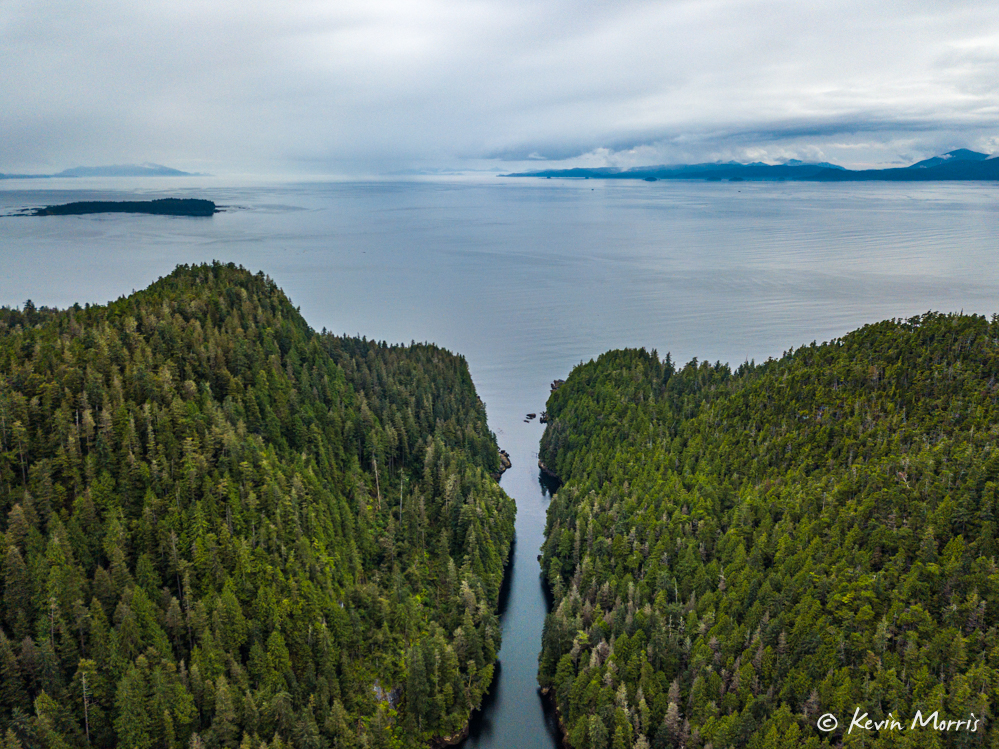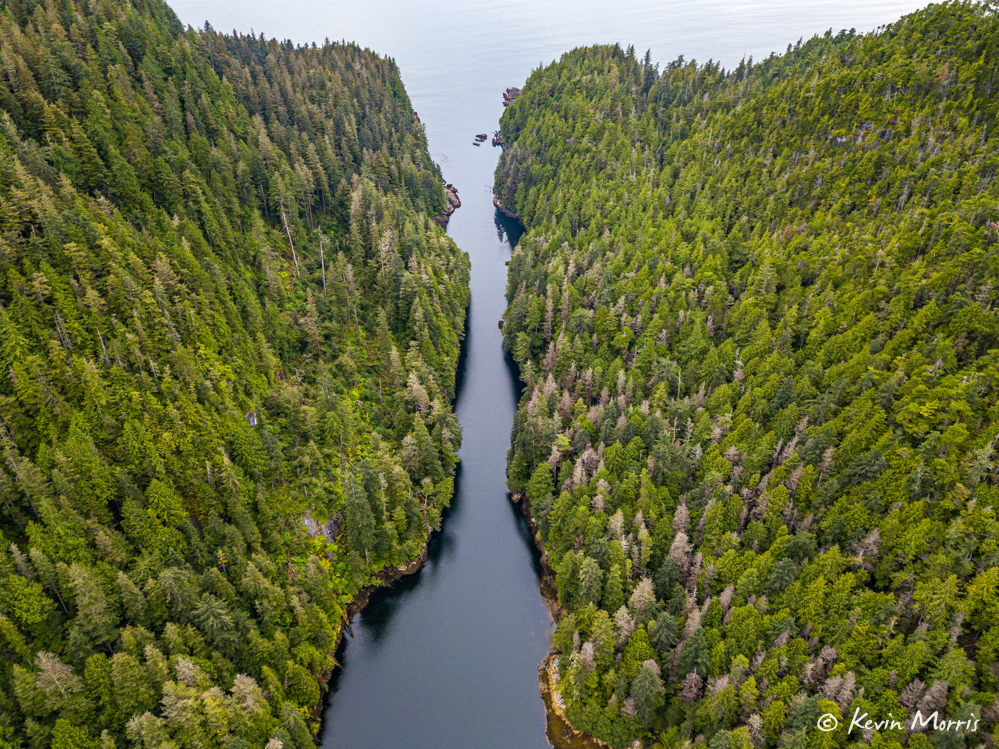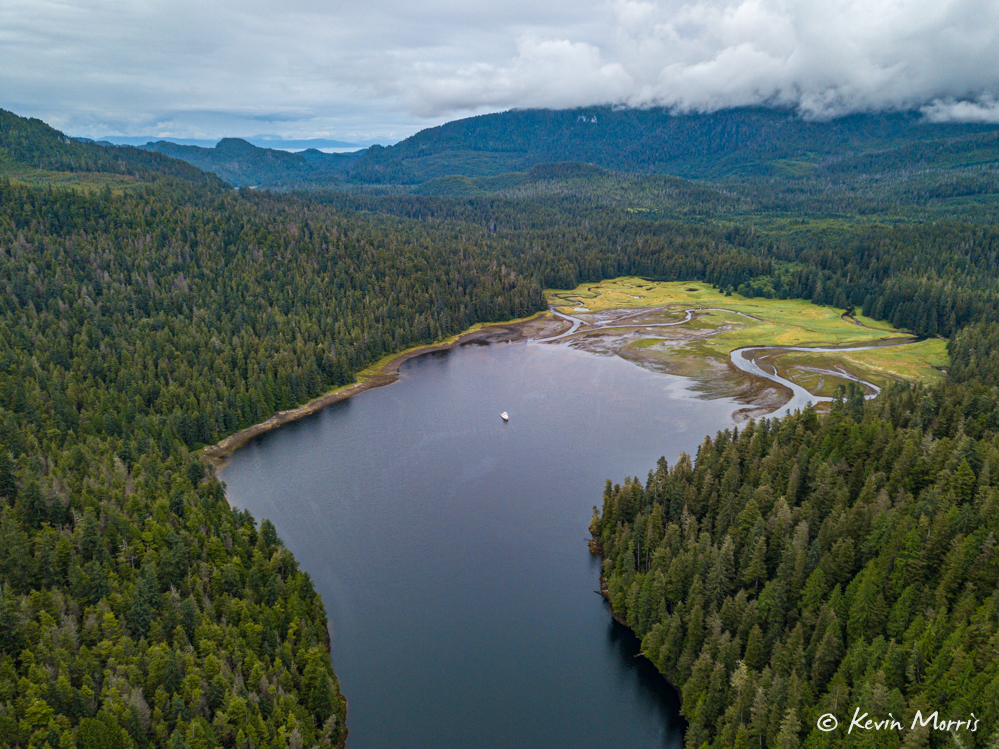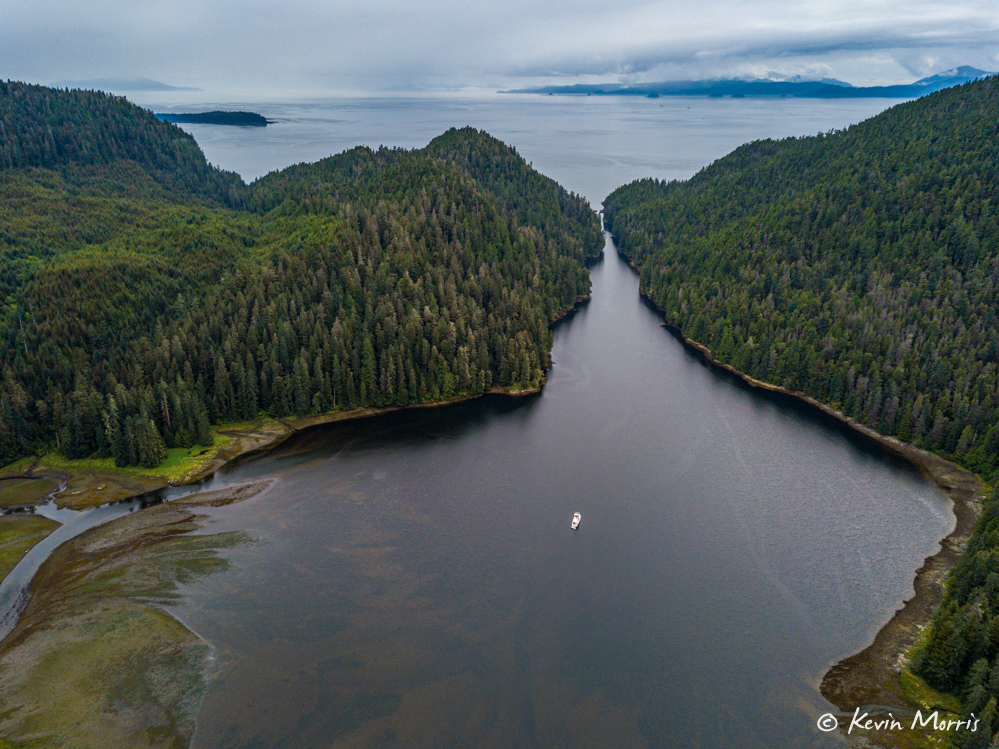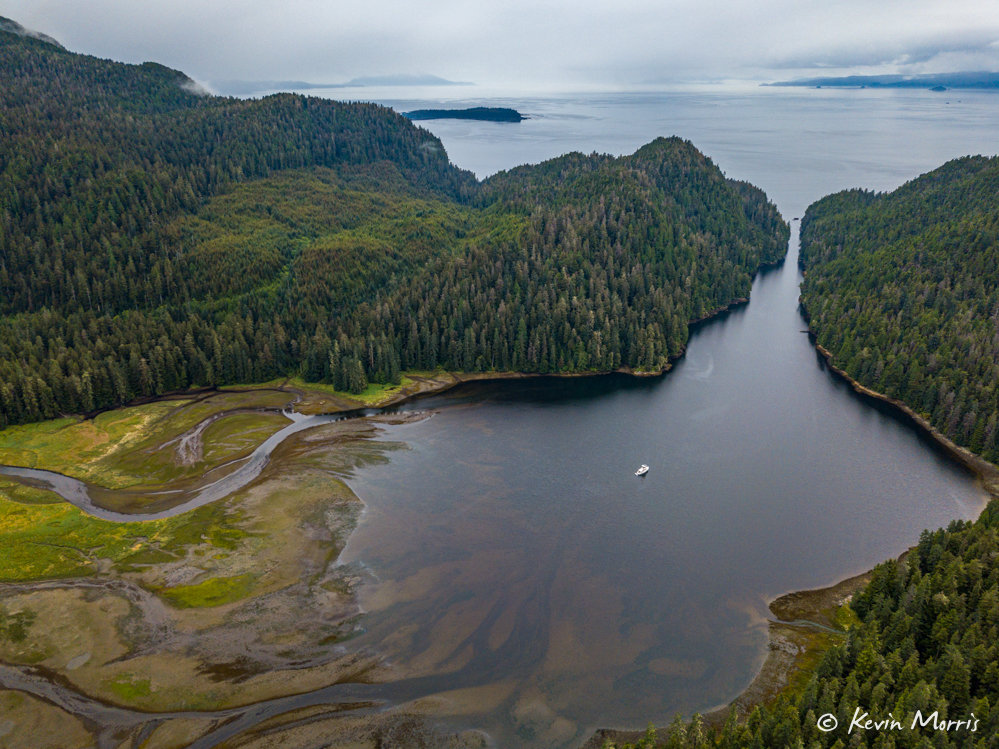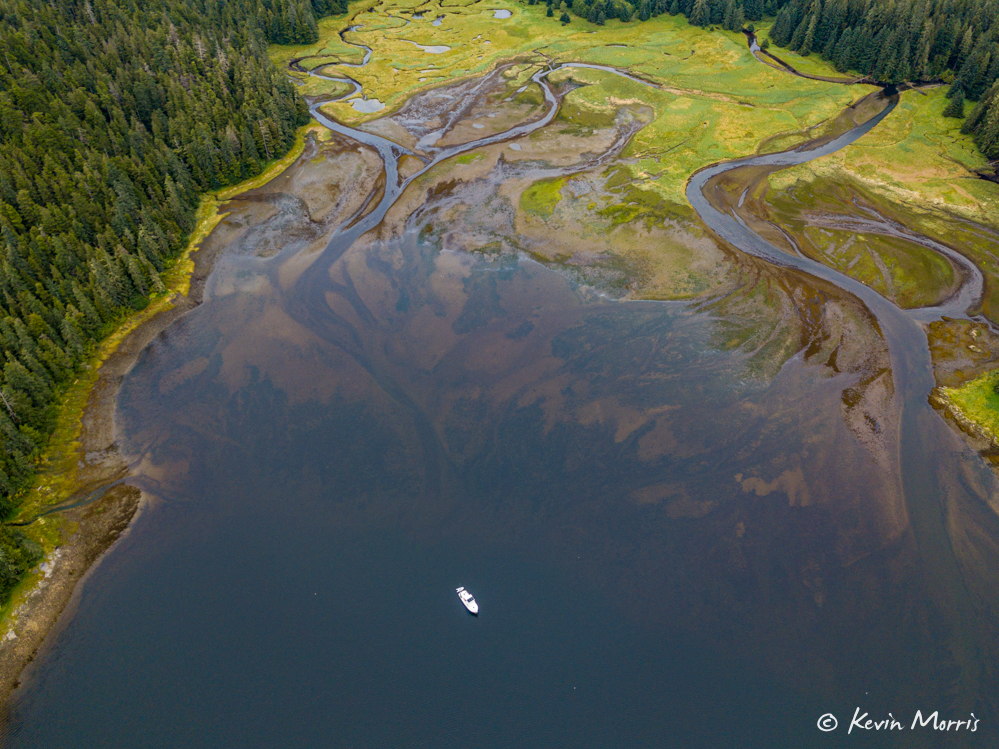 After we got the anchor set, we took the dinghy out to join the other folks fishing. We caught one pink salmon, and hooked a BUNCH of silvers, but only managed to get one into the boat. But hey, grilled salmon for dinner, and some more good bait for the crab traps!
It was again very foggy in the morning, but it burned off pretty quickly once the sun came up.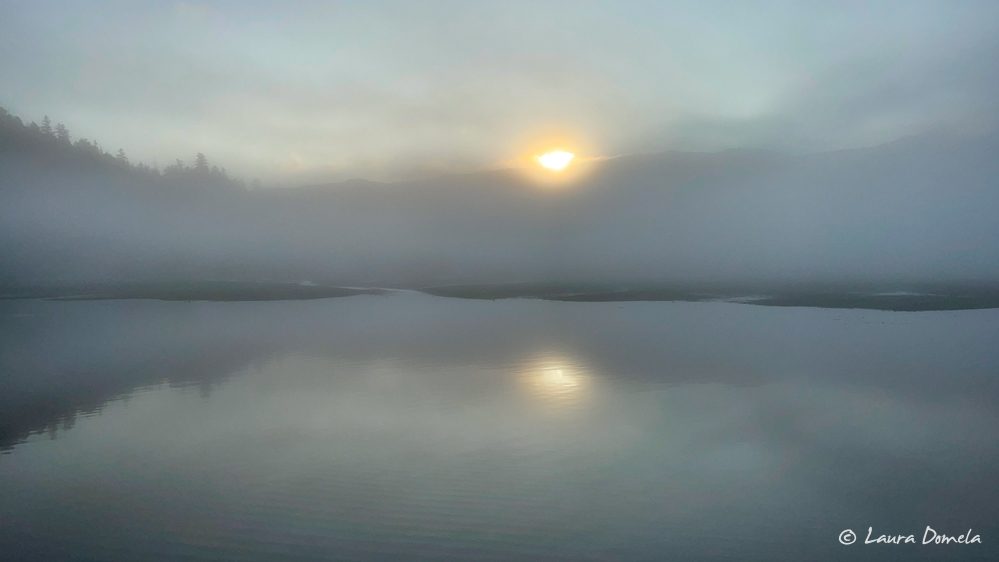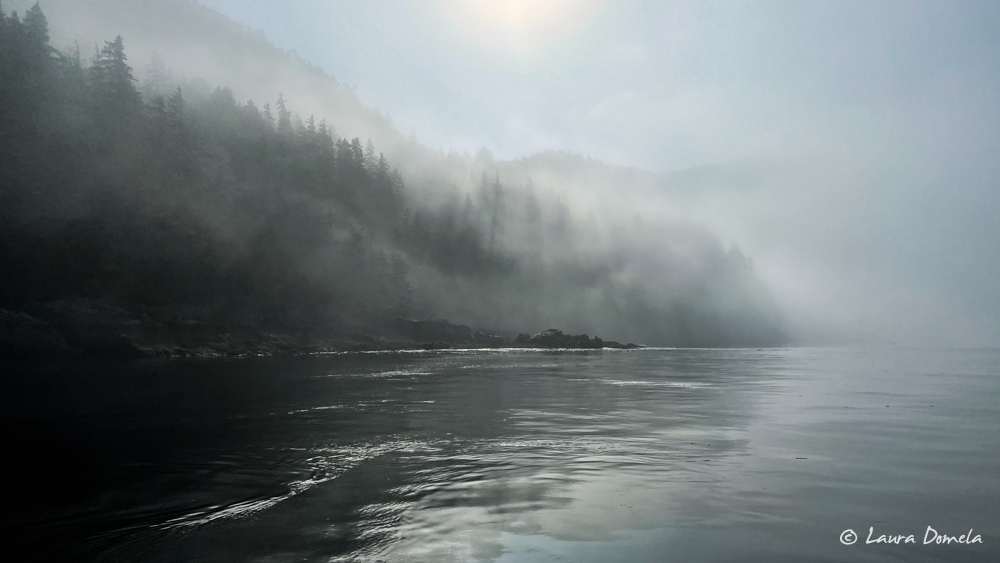 We planned to wait until the tide was higher for exiting this narrow inlet (around noon), so we decided to do a bit more fishing to kill some time.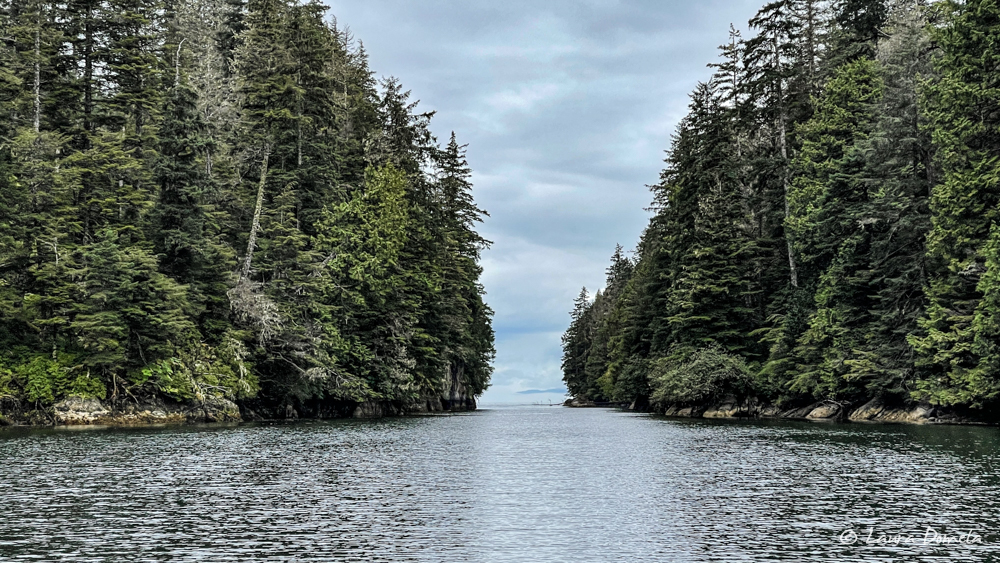 It was looking like the fog had not yet cleared outside….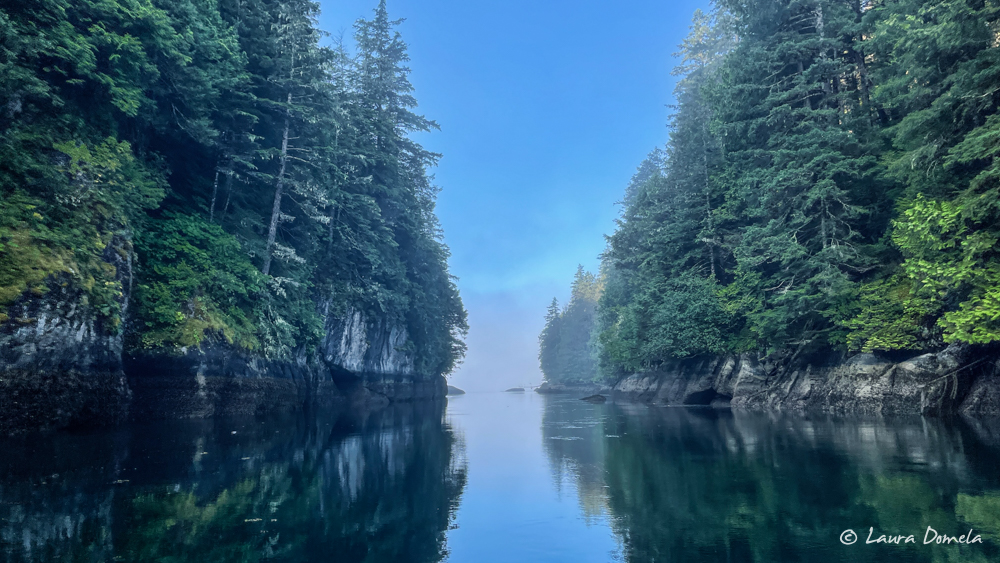 And sure enough…this is what we were fishing in (with maybe four other small skiffs, likely over from Port Protection or Point Baker).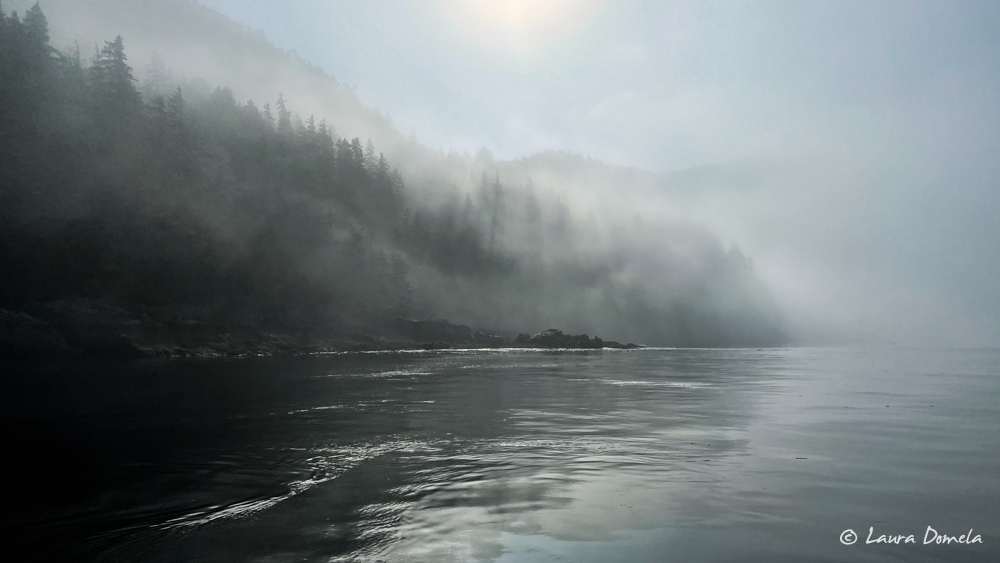 We hooked a few fish, but didn't get any into the boat this morning. Those silvers are feisty! The fog cleared and as it approached high tide, we headed back to Airship and got ready to go.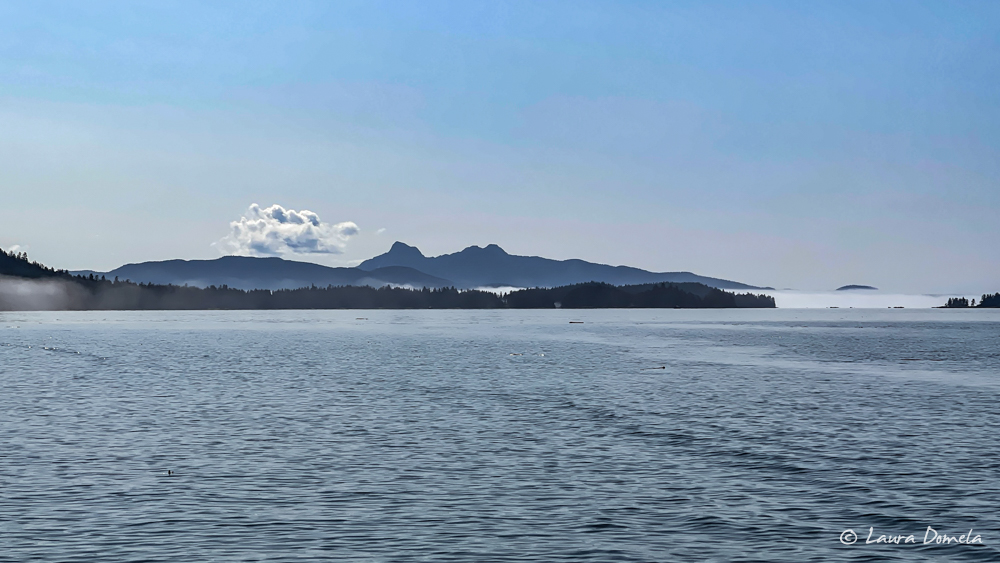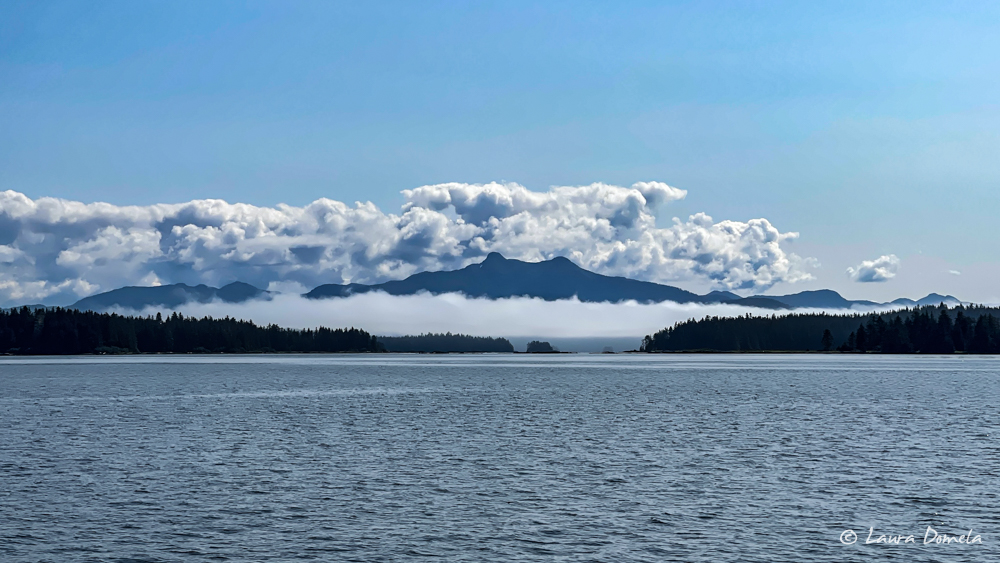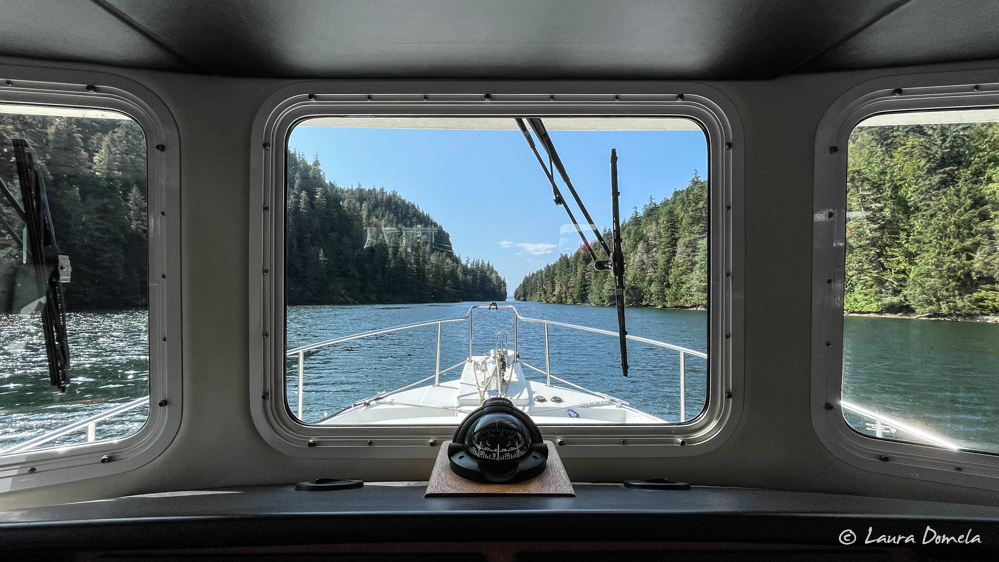 A very skinny passage in and out of this anchorage!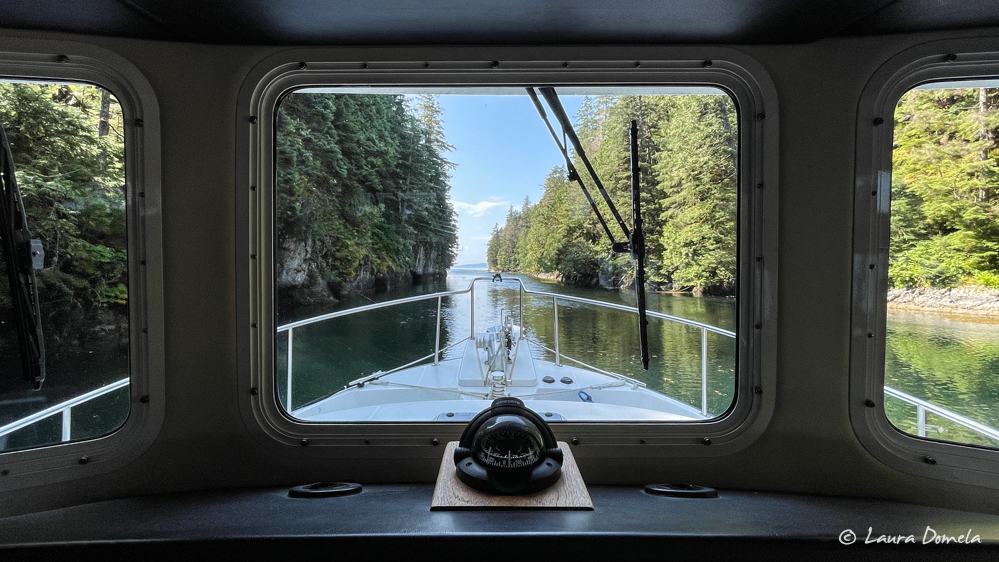 Next we cruised over to Shakan Bay and into El Capitan Passage, aiming for Devilfish Bay.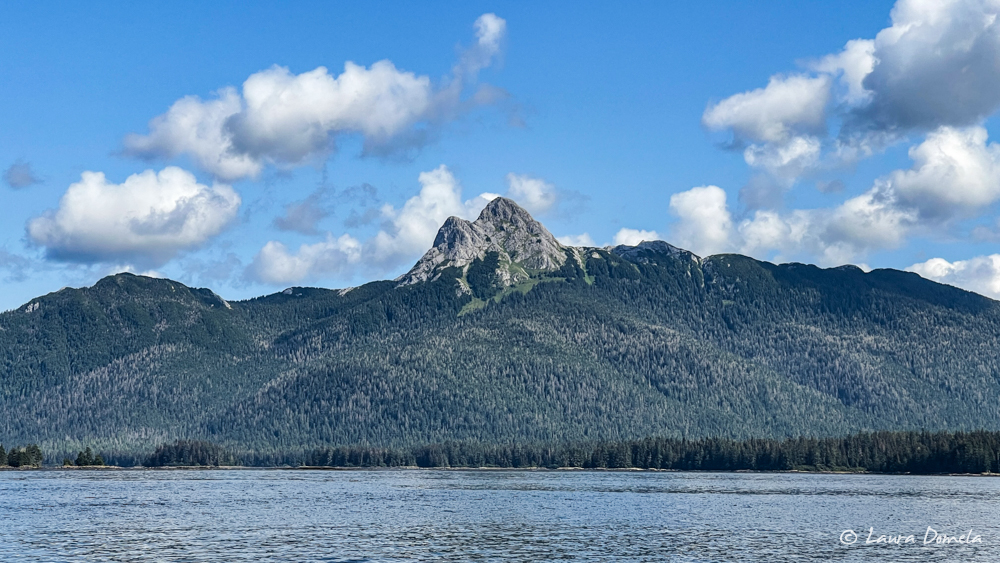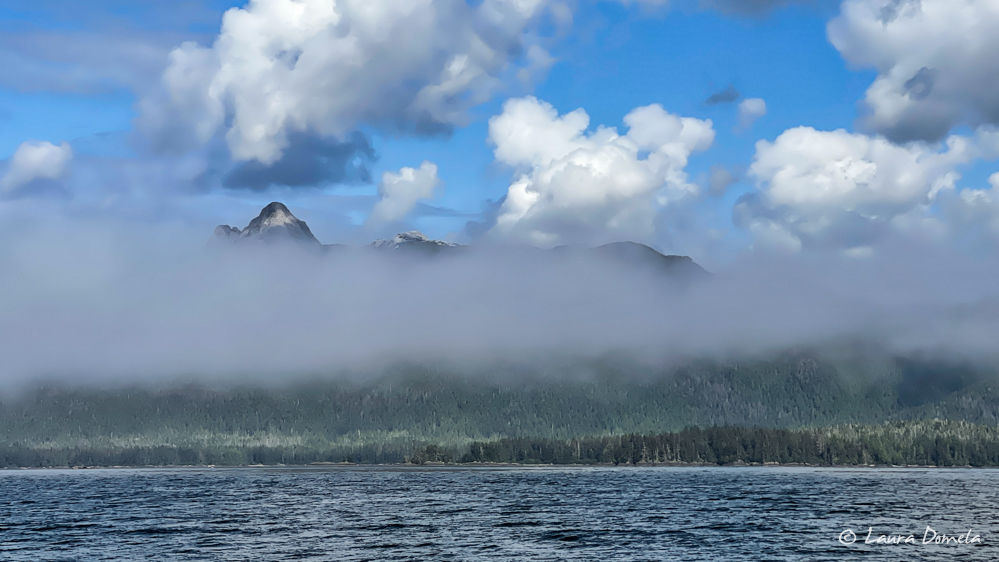 There were SO many otters as we entered Shakan Bay!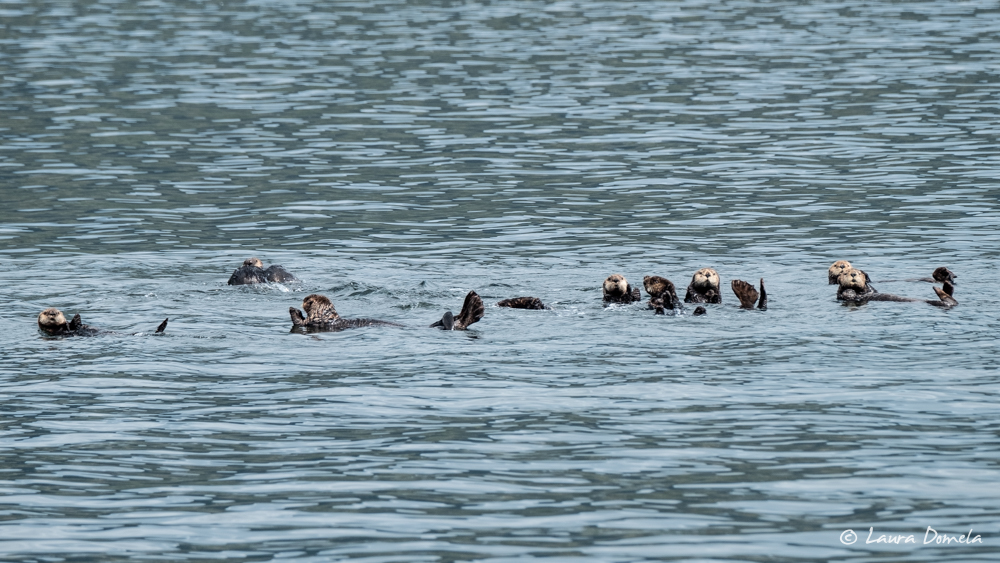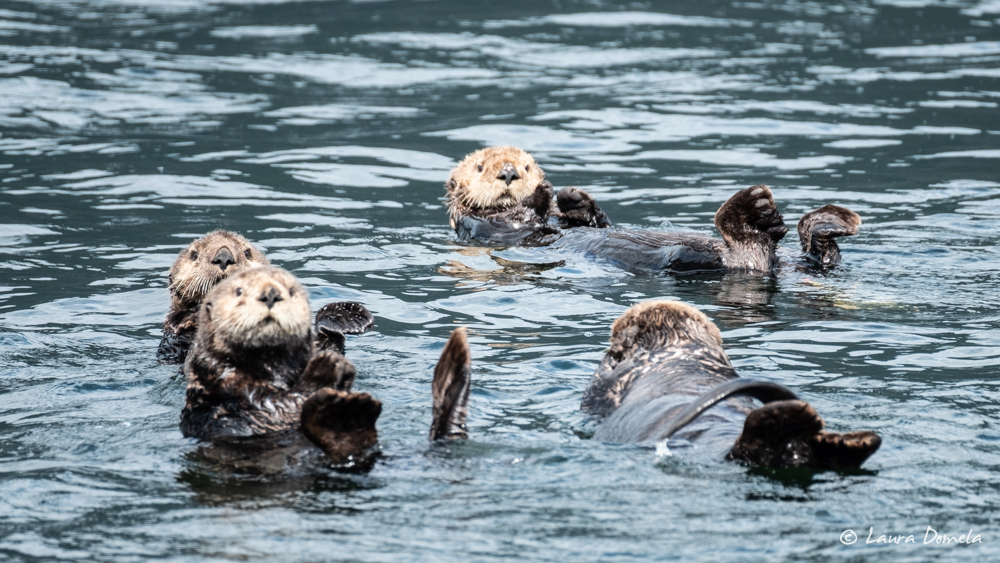 The marble quarry on the left as we enter El Capitan Passage: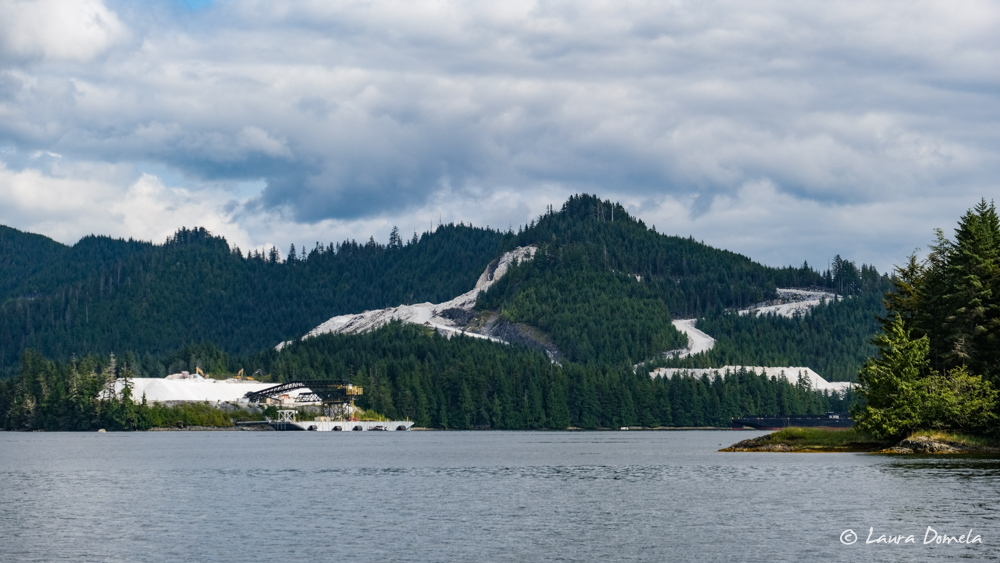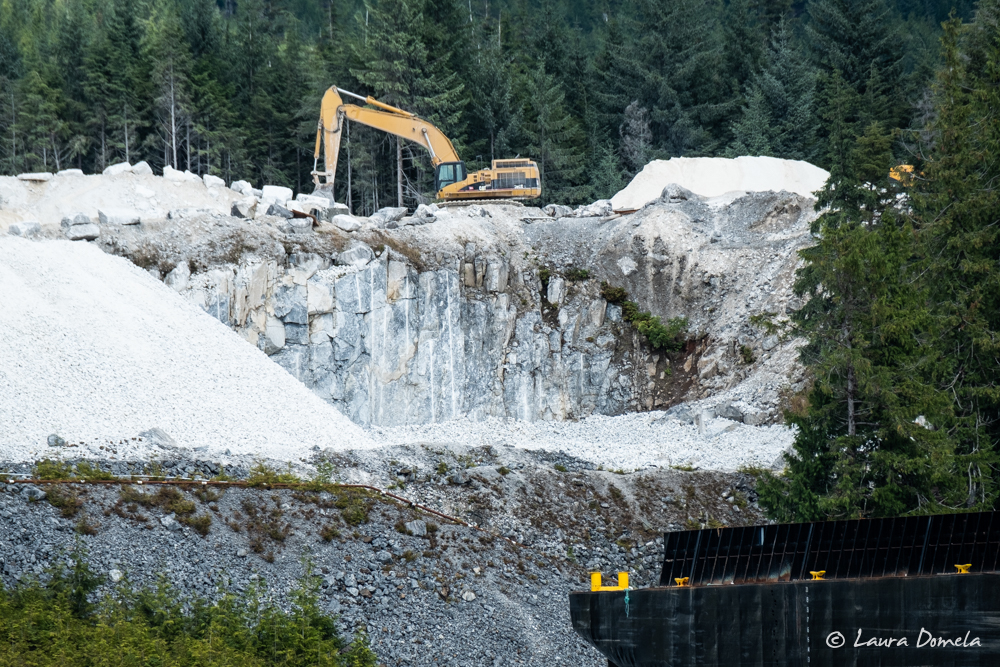 Interesting clearcut spot on the hillside behind the quarry: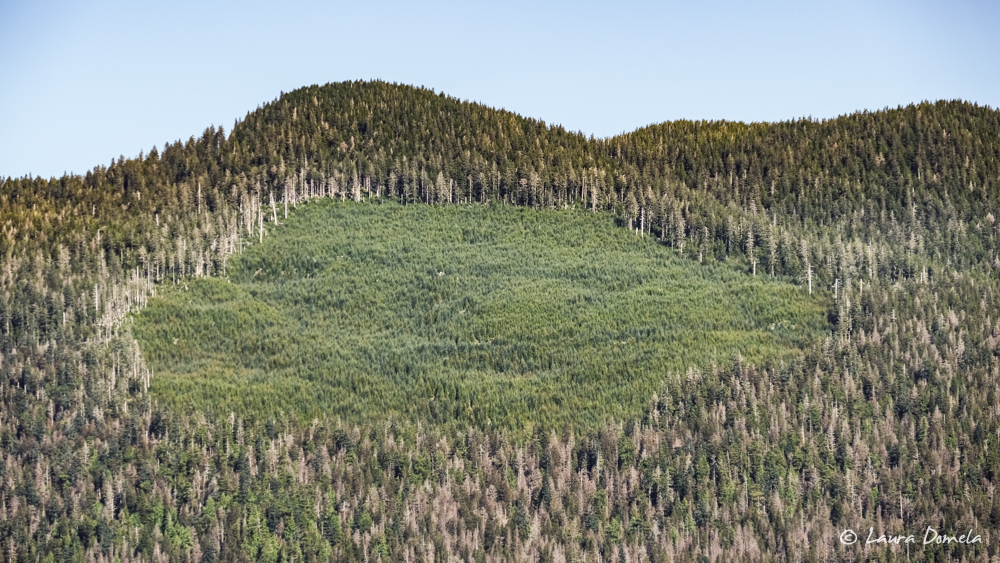 We could not have asked for better weather today!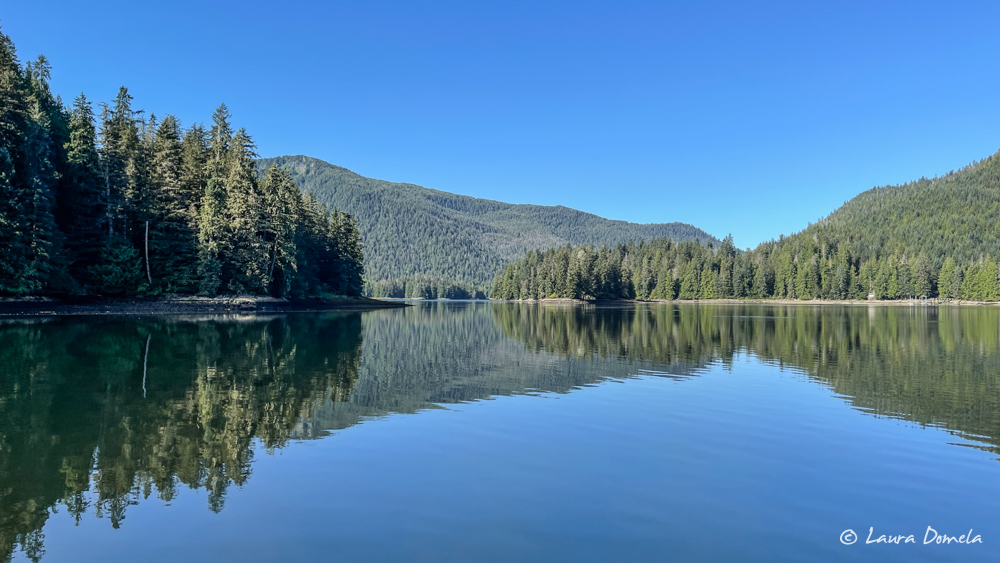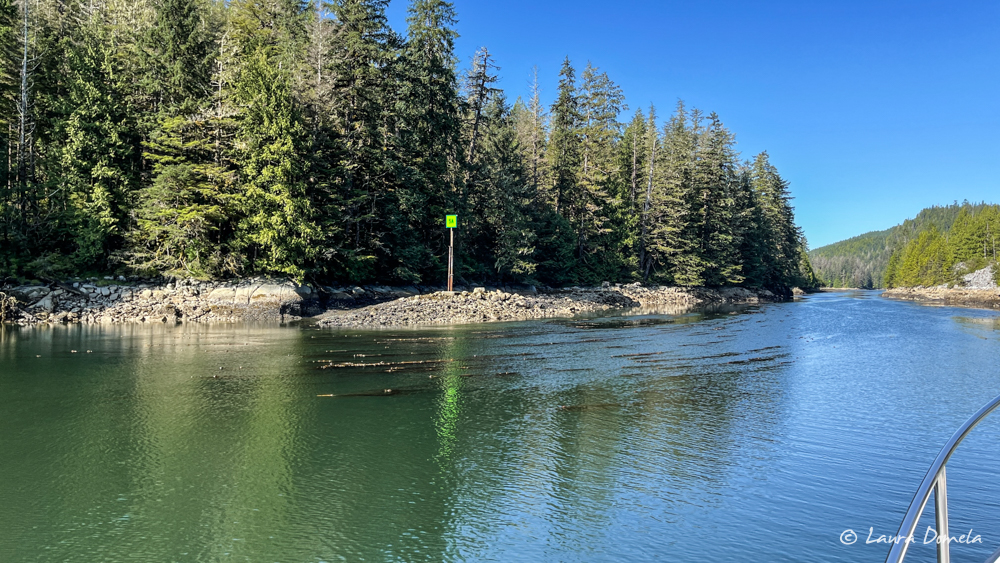 We transited the shallow narrow entrance to Devilfish Bay and anchored in the northwest corner at the head of the bay.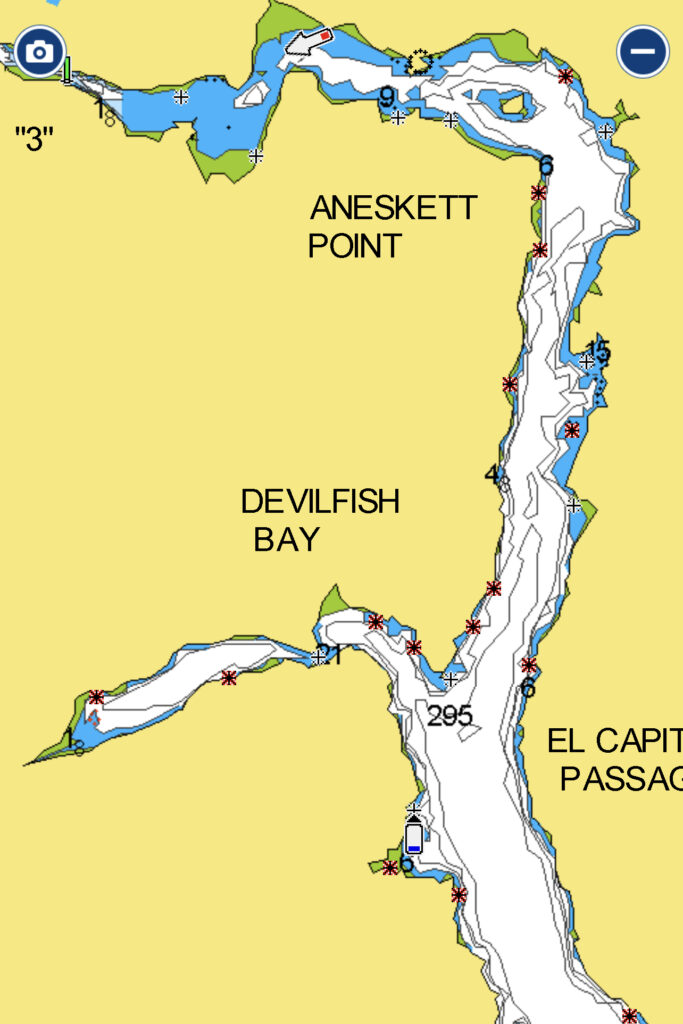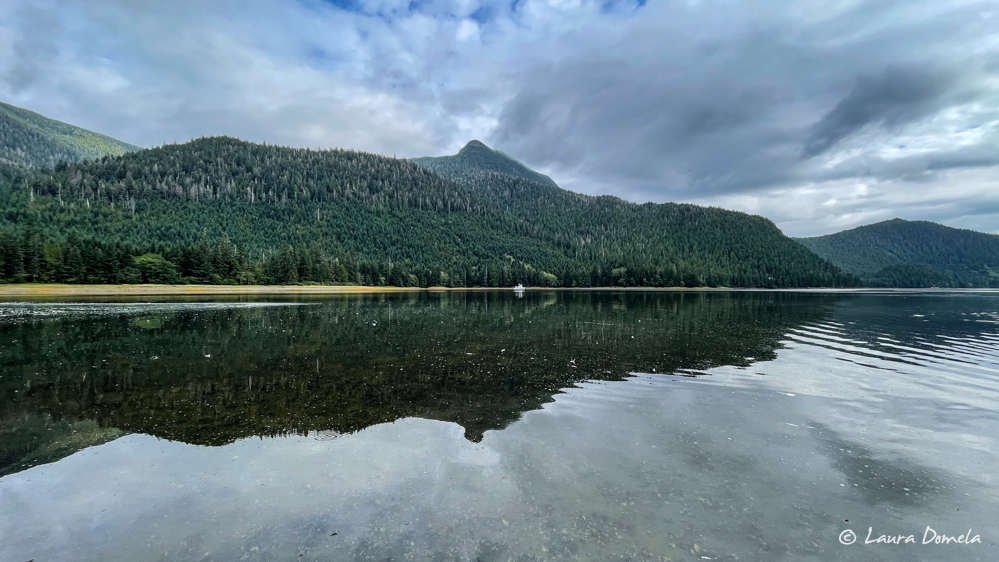 We had good luck prawning here in the past, so we hopped in the dinghy with the prawn traps and put a couple outside the entrance of the bay. After a few hours we pulled up a dozen big spot prawns, and in the morning we pulled up another dozen or so, so we decided to leave the traps down and stay another night! All in all I think we ended up with 60+ prawns. That ought to keep us busy for a couple days! I made a big batch of prawn stock with the heads, so we'll use that for some spot prawn risotto, some clam chowder, and I'll freeze the rest for future use.
We originally thought we might continue south on Prince of Wales and onto Klawock and Craig, but instead we found on the chart what looked like it might be a cool anchorage over on the east side of Kuiu that we hadn't visited before (Port Beauclerc), so we opted for a new spot instead!
Conditions on Sumner Strait were calm — and AGAIN with the blue skies and sun!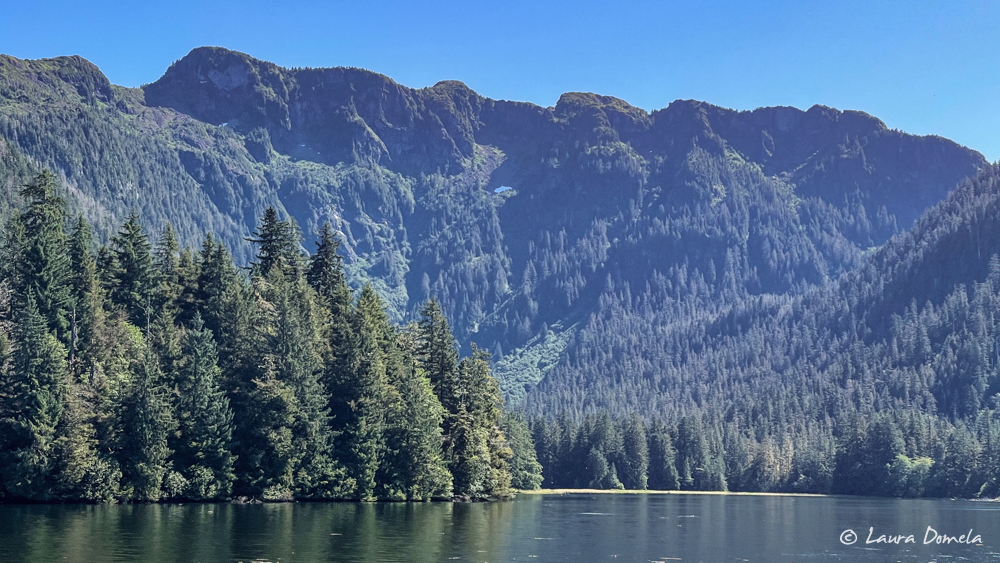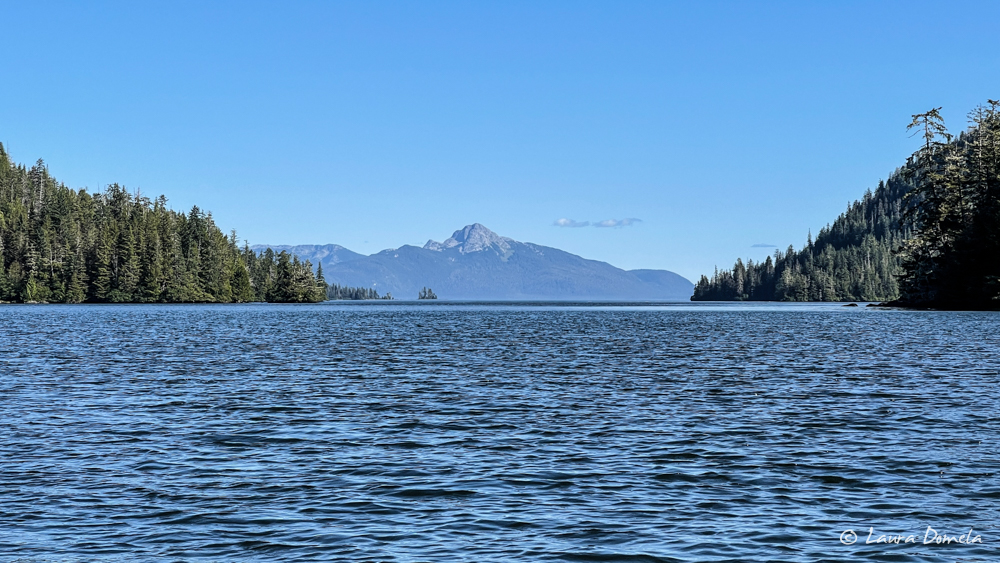 There were a couple of humpbacks right in our anchorage, so we stopped to watch for a few minutes before continuing on in to anchor.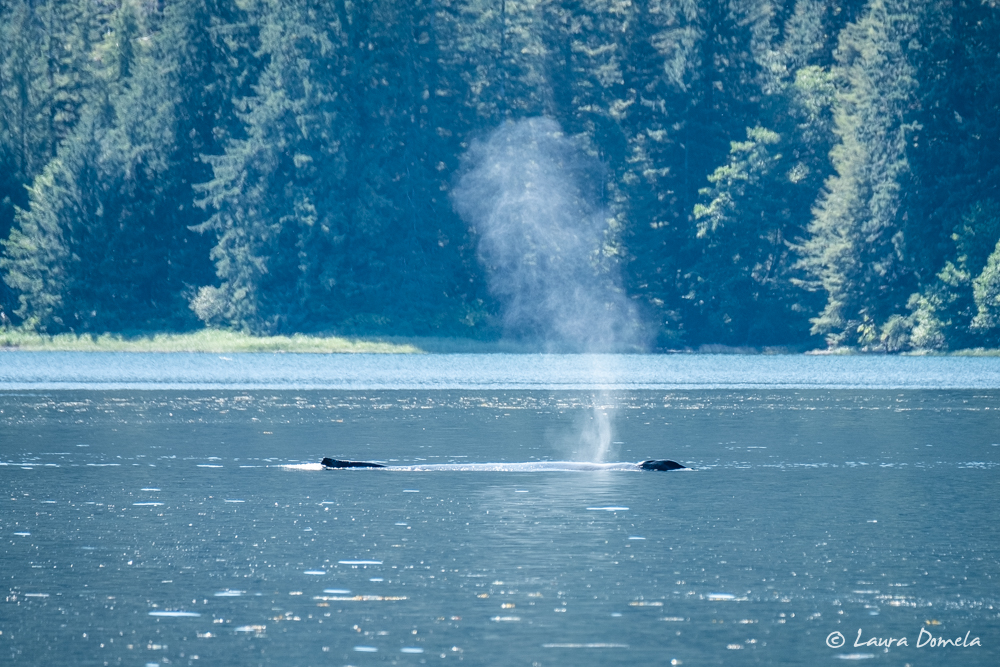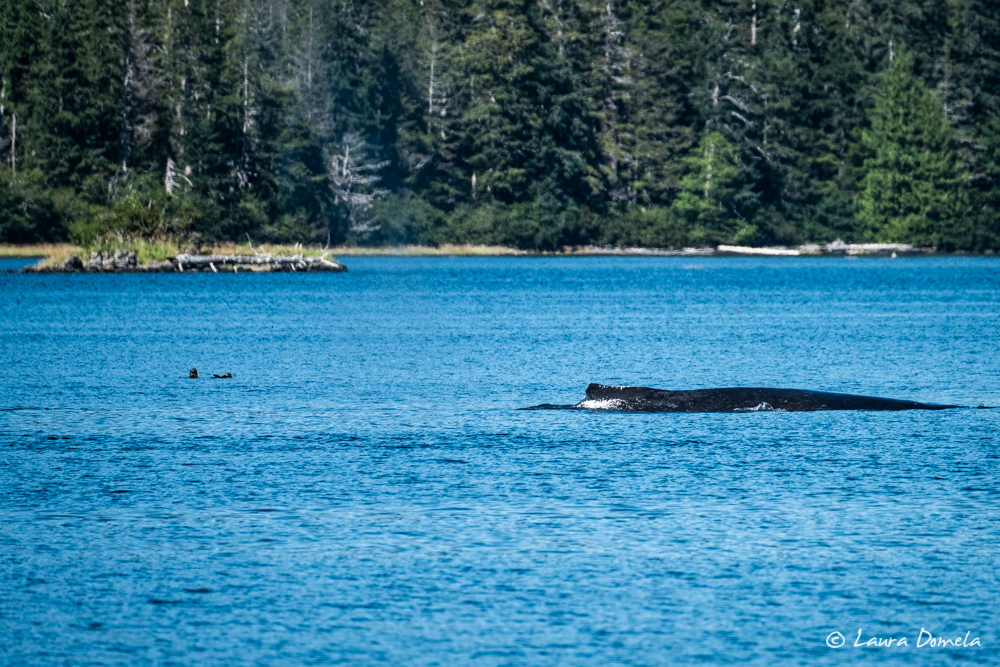 We went out in the dinghy to set the prawn traps out again, and on the way back spotted a black bear in a tree on shore. We slowly followed the bear along the shore before heading back to Airship.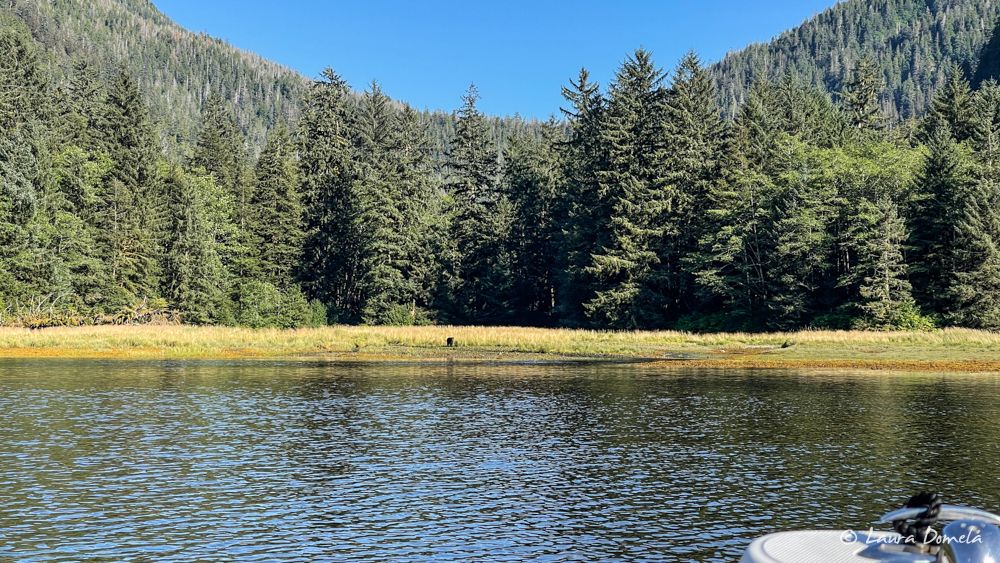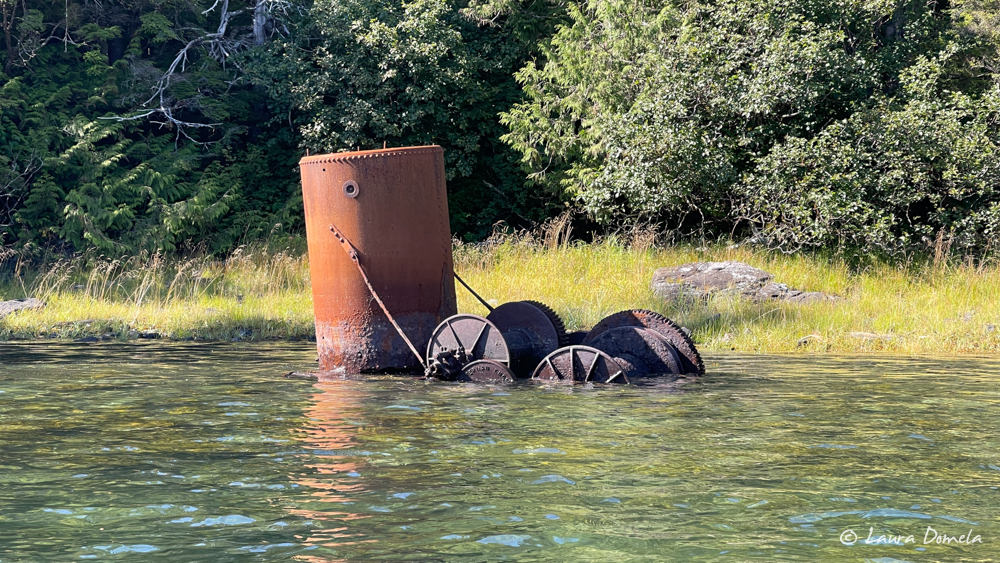 Kevin took the drone up for some aerials of the anchorage while we sat on the flybridge enjoying the weather.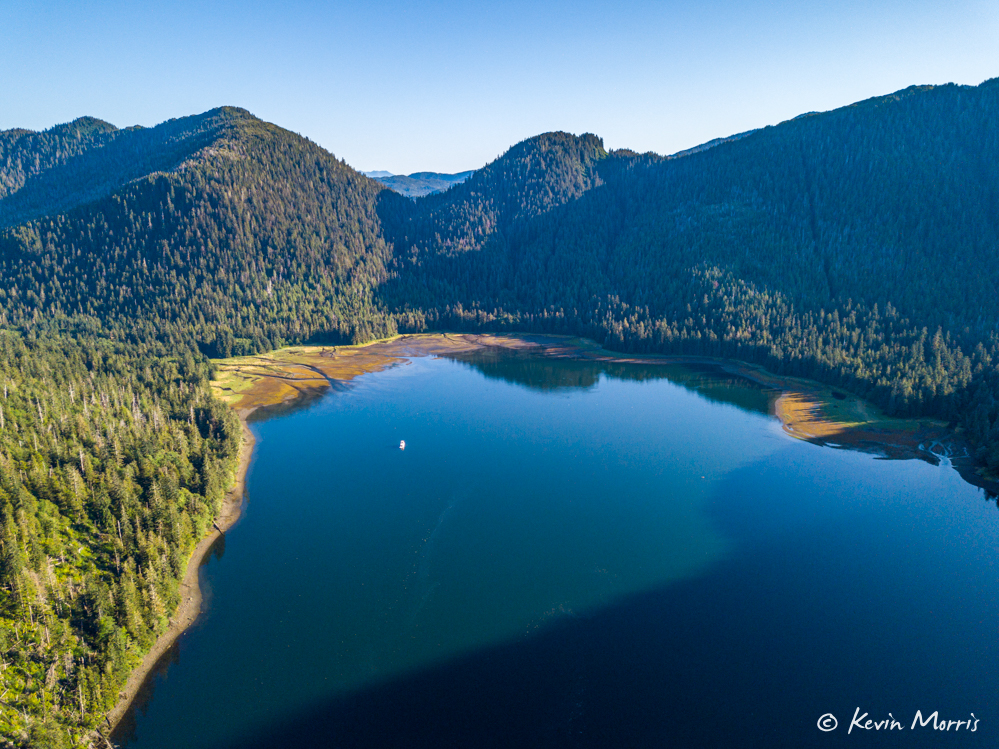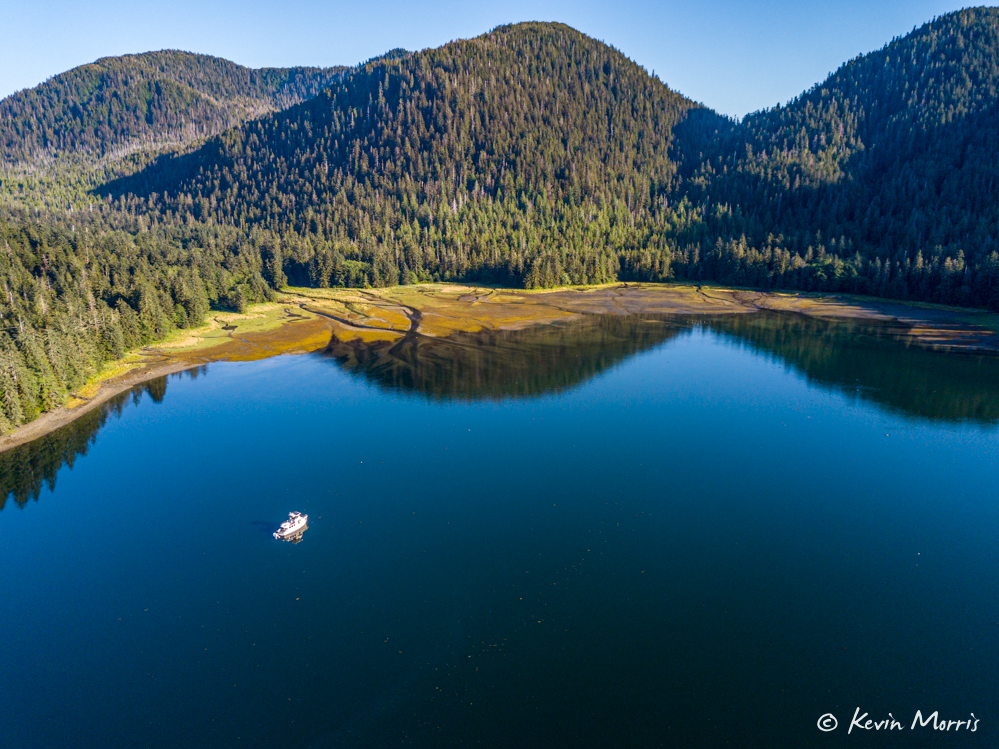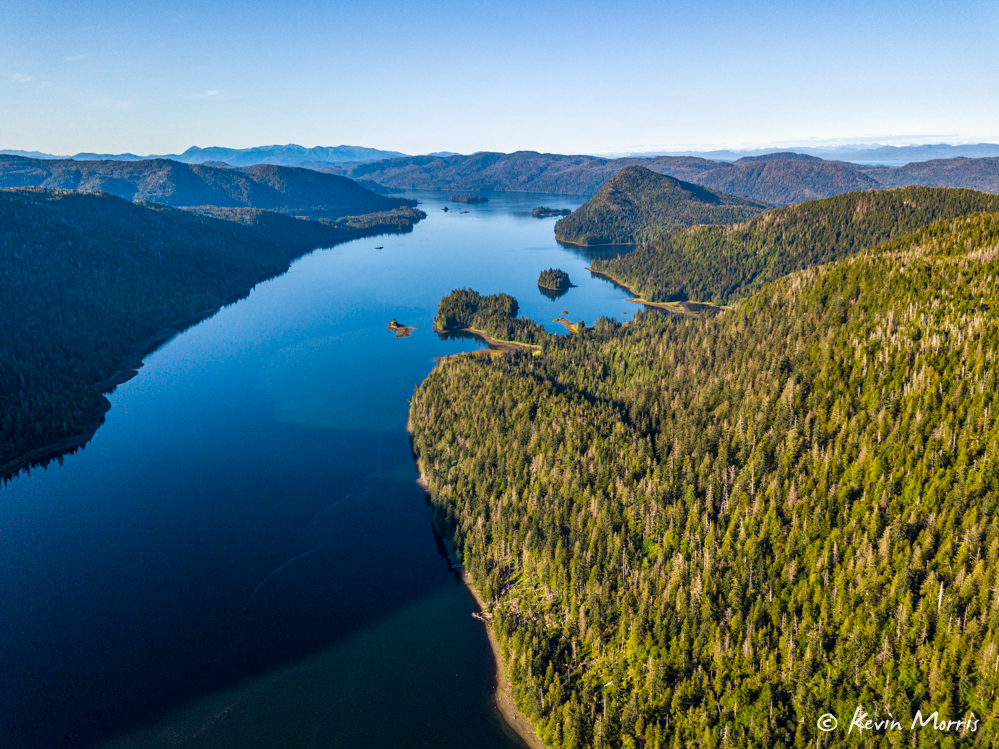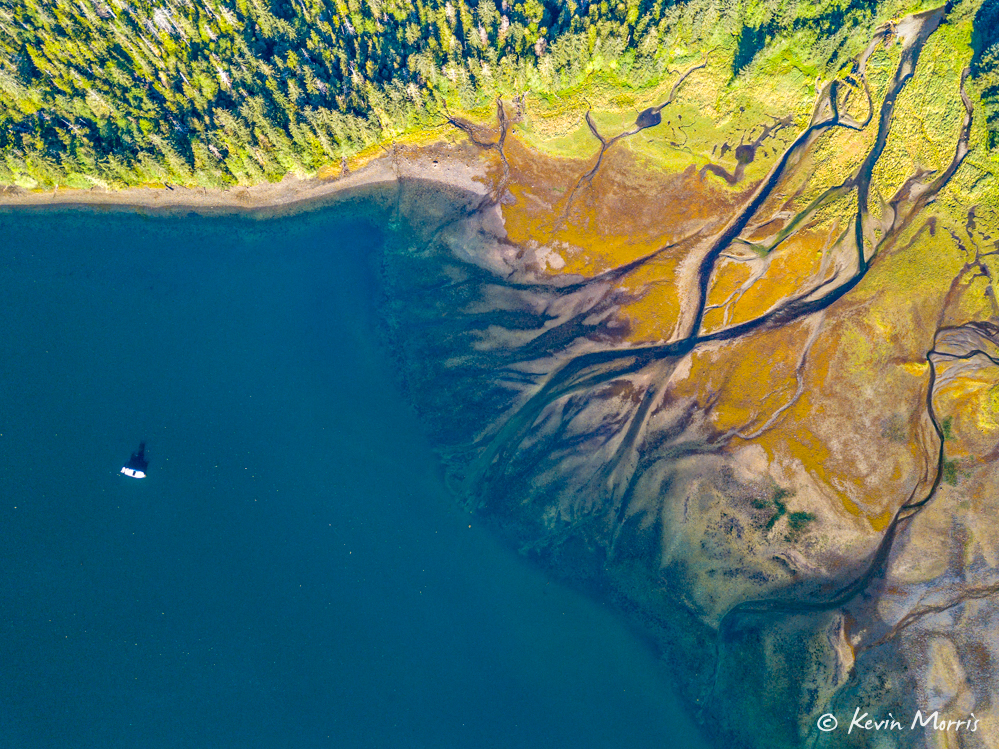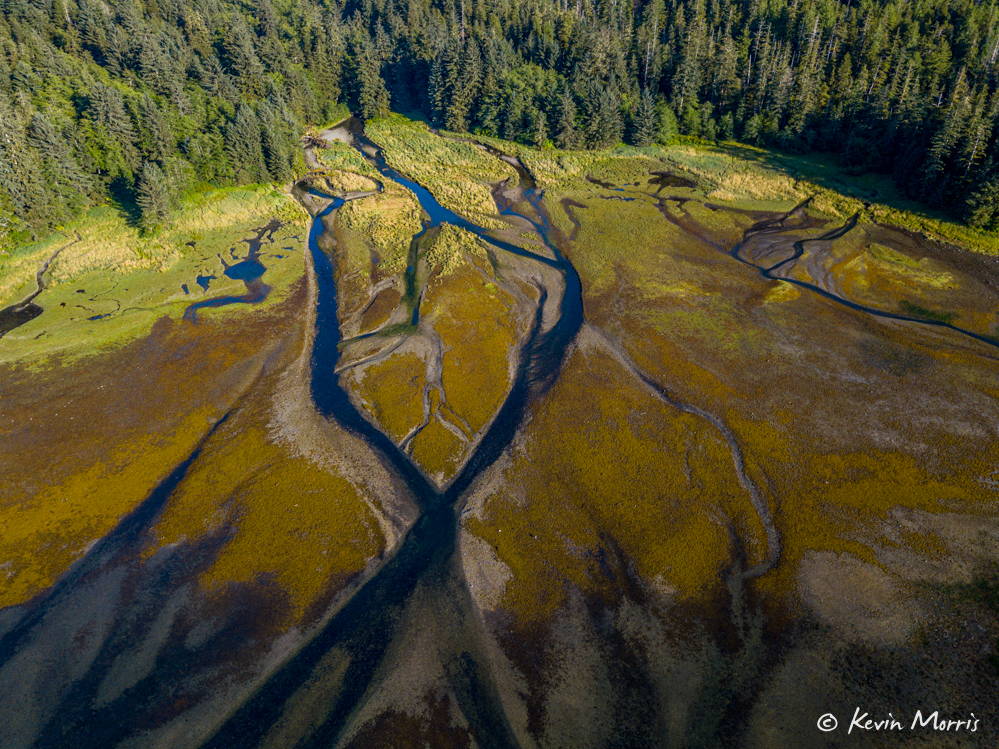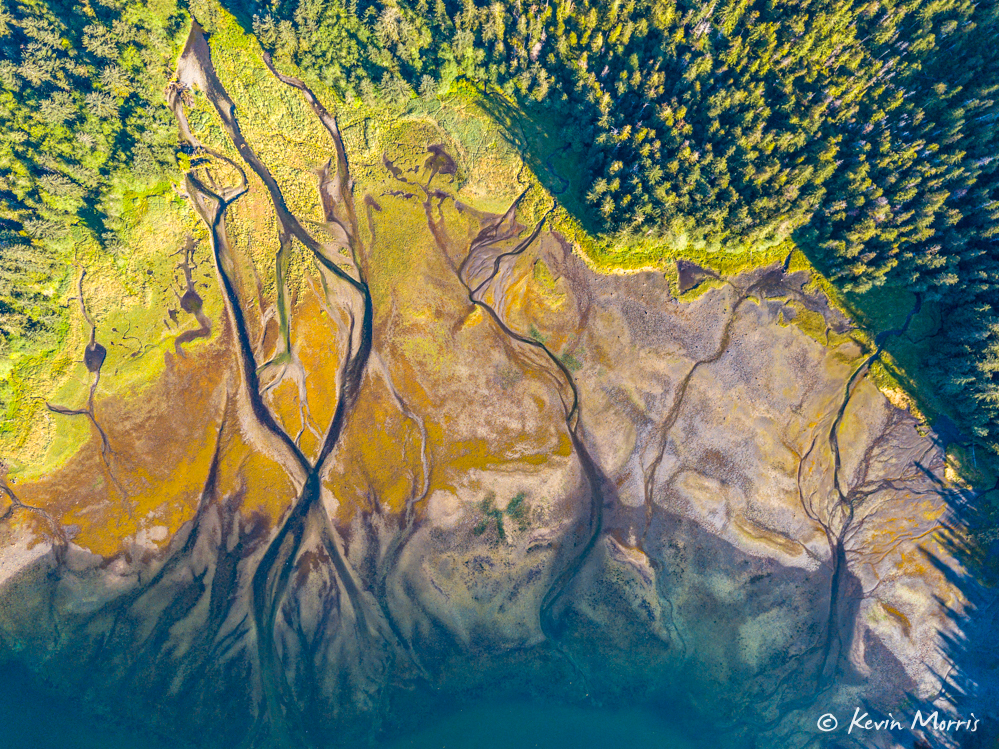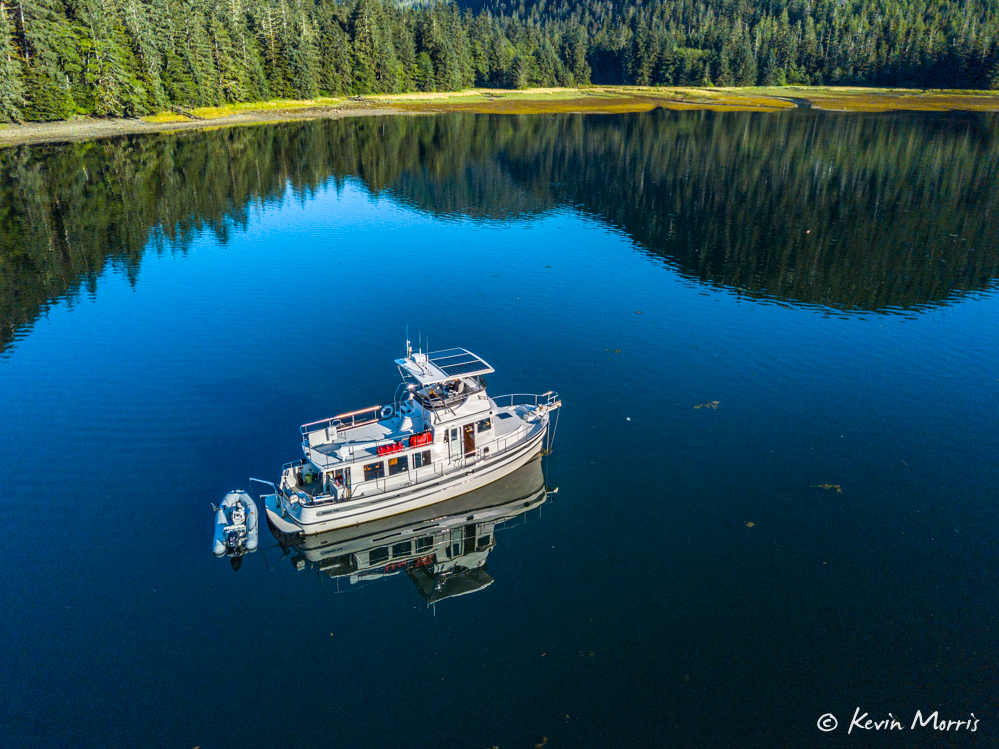 About an hour or so later, we noticed three black bears wandering (separately) on shore (look for the black dots, spaced far from each other, looking tiny from our boat!)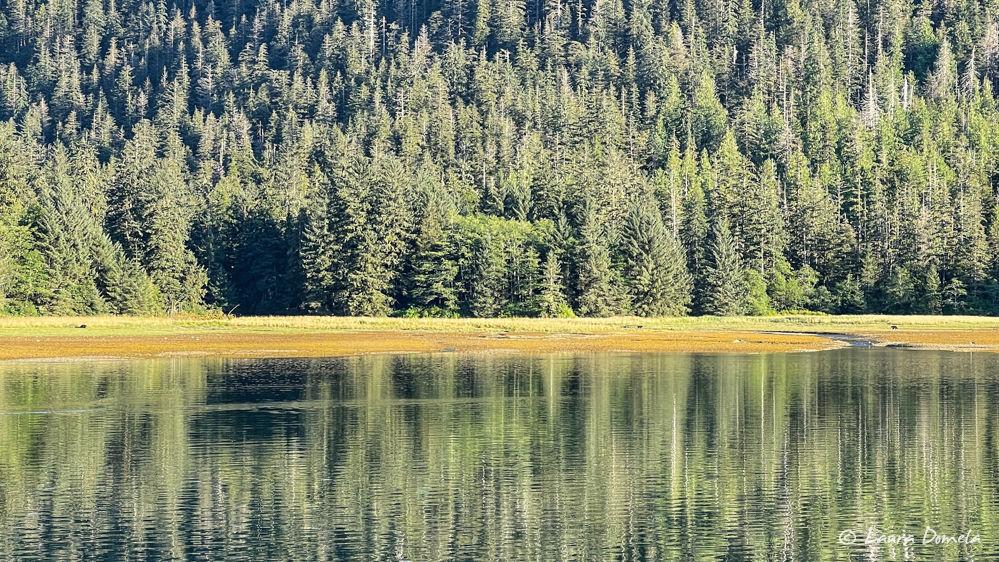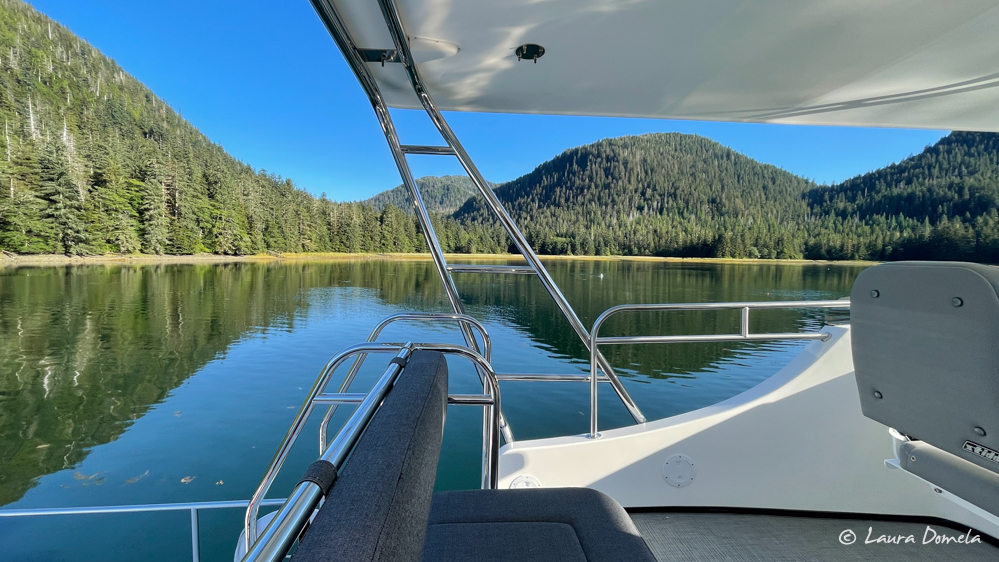 We got the long lens and the binocs out, and it turns out that the bears were gathering near the shoal while the tide rose enough that the salmon would head up river. Salmon started heading up river, bears started fishing, so we took our long lens and binocs and got in the dinghy to get a slightly closer view.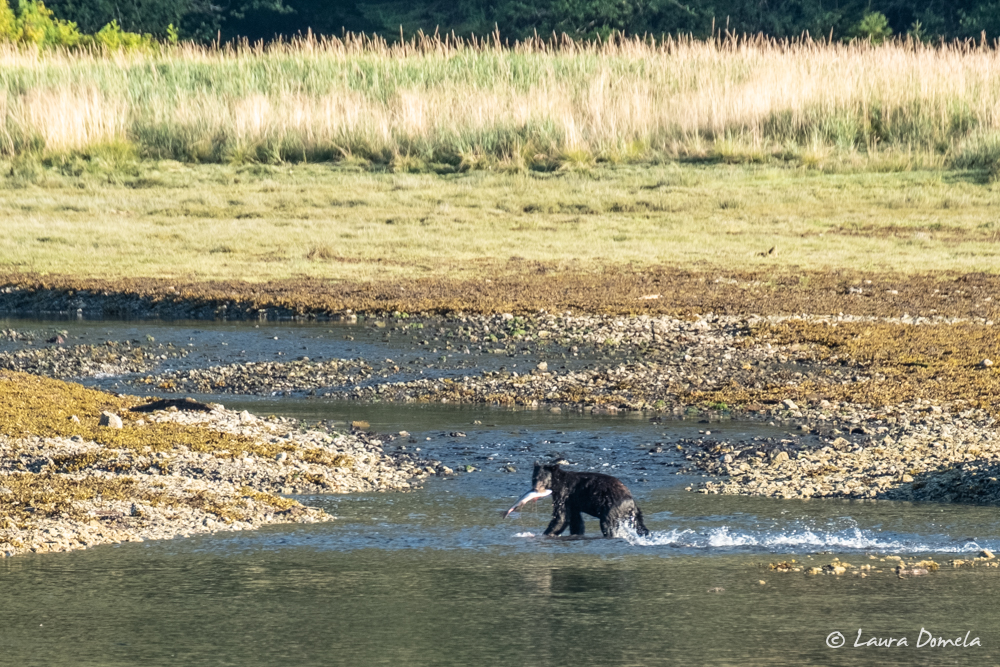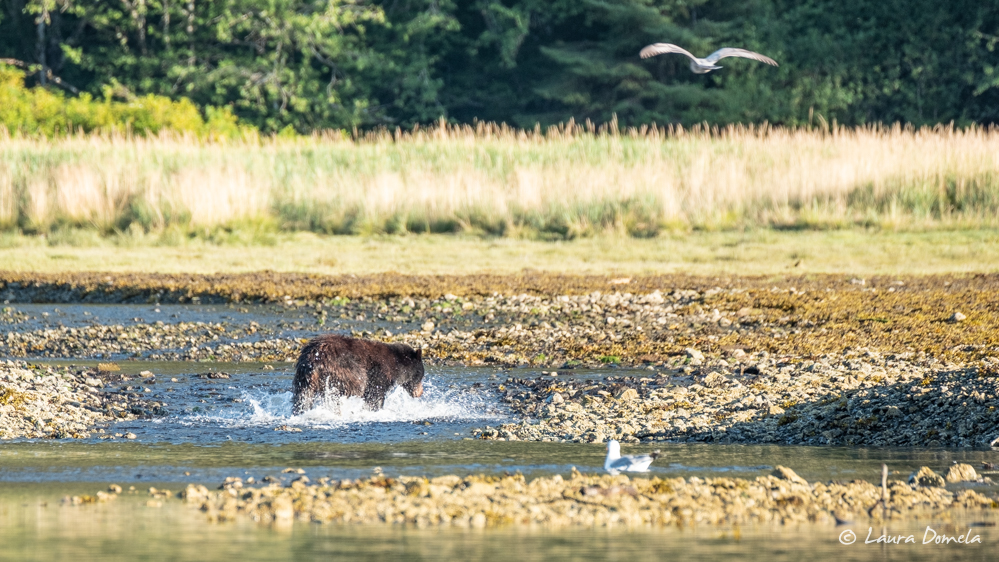 The bear on the left was definitely top of the totem pole here…and did not like any other bear fishing too close to him (or at all, really). The third bear (we called him "tree bear" from our earlier sighting) never even came very close, and we're not sure he got any fish at all!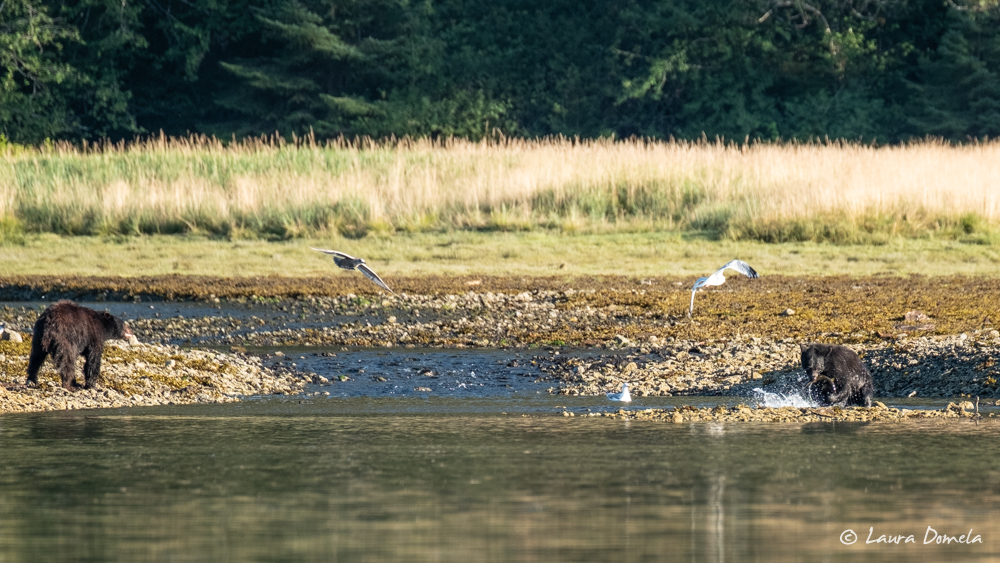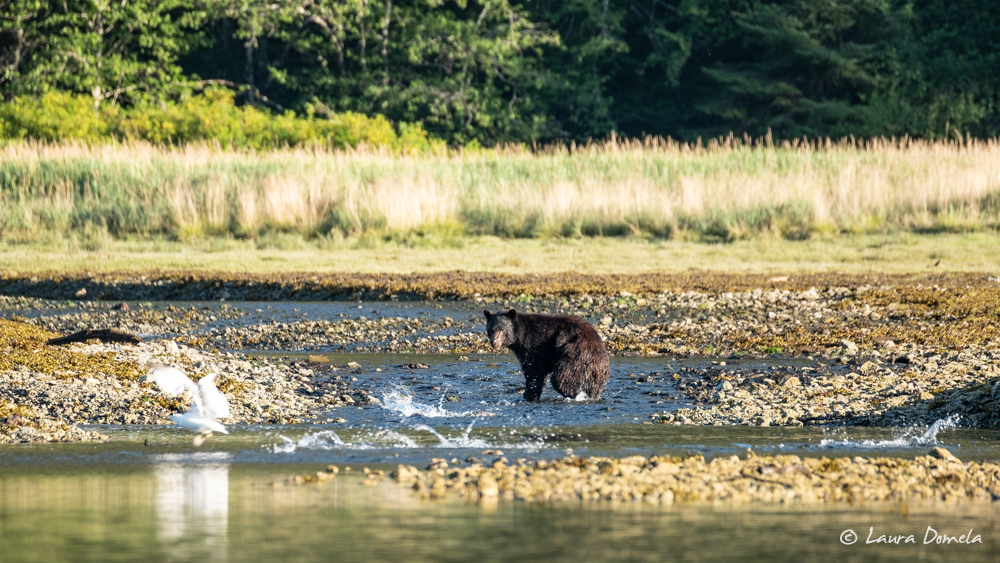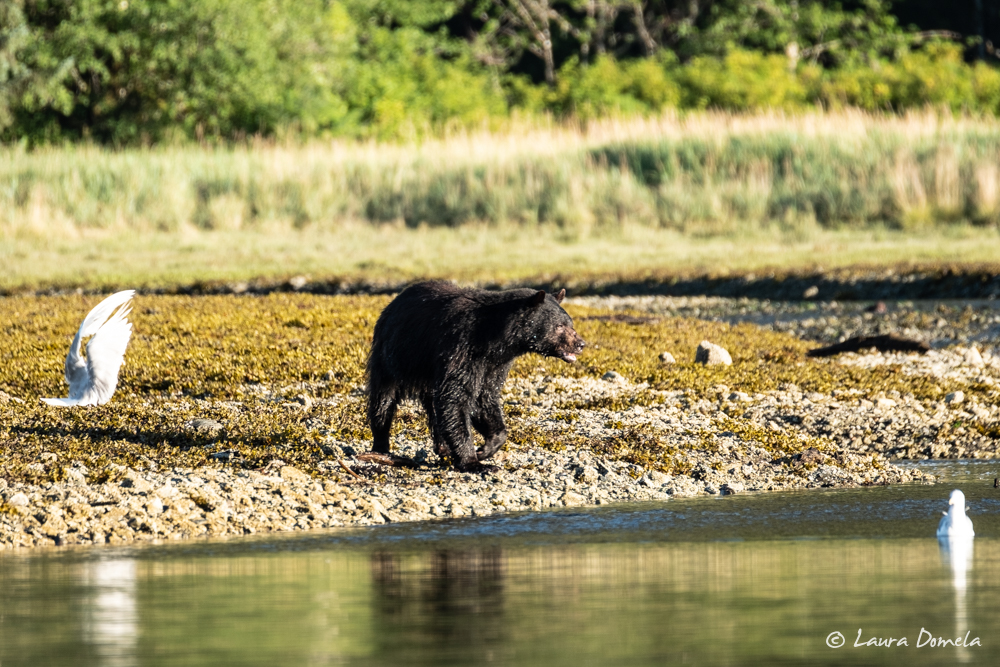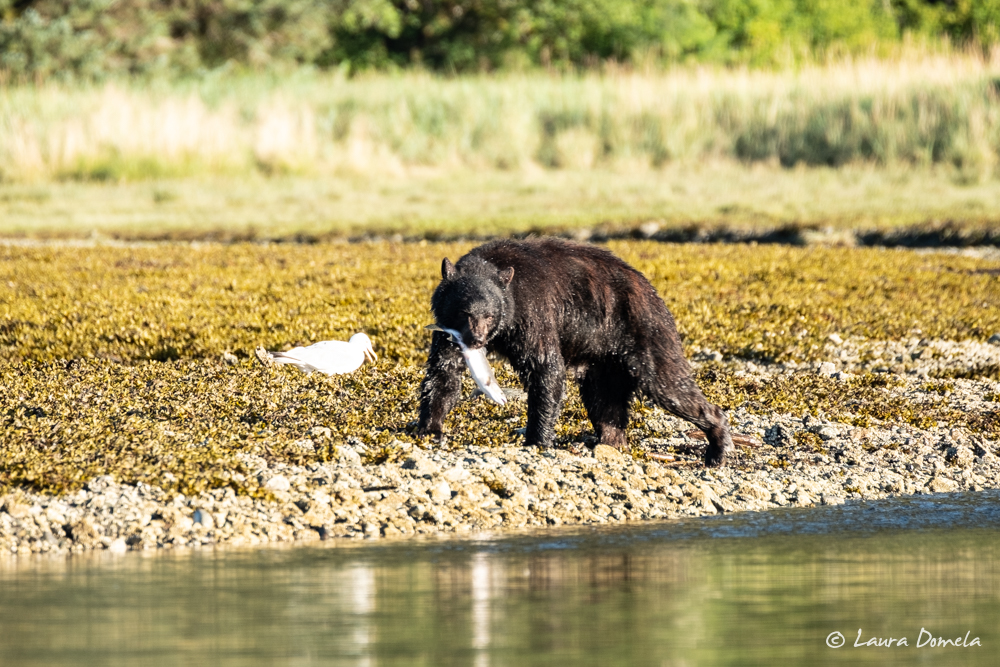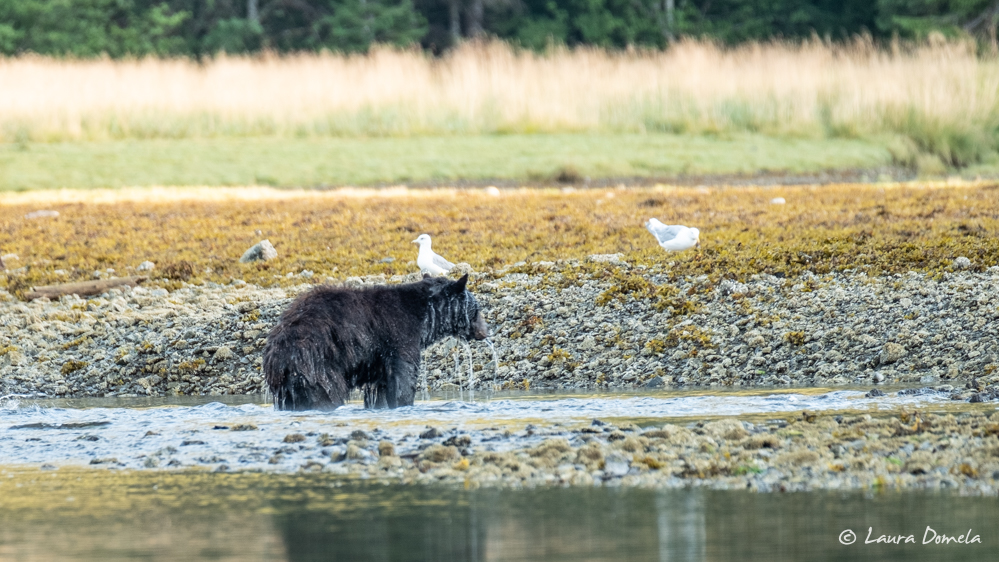 Serious dirty looks are happening in this next pic, for sure!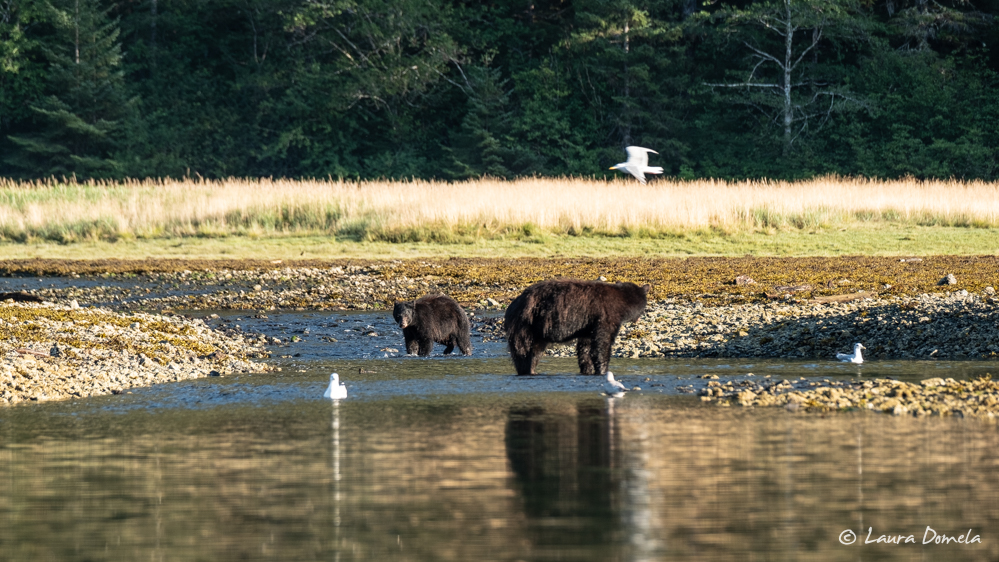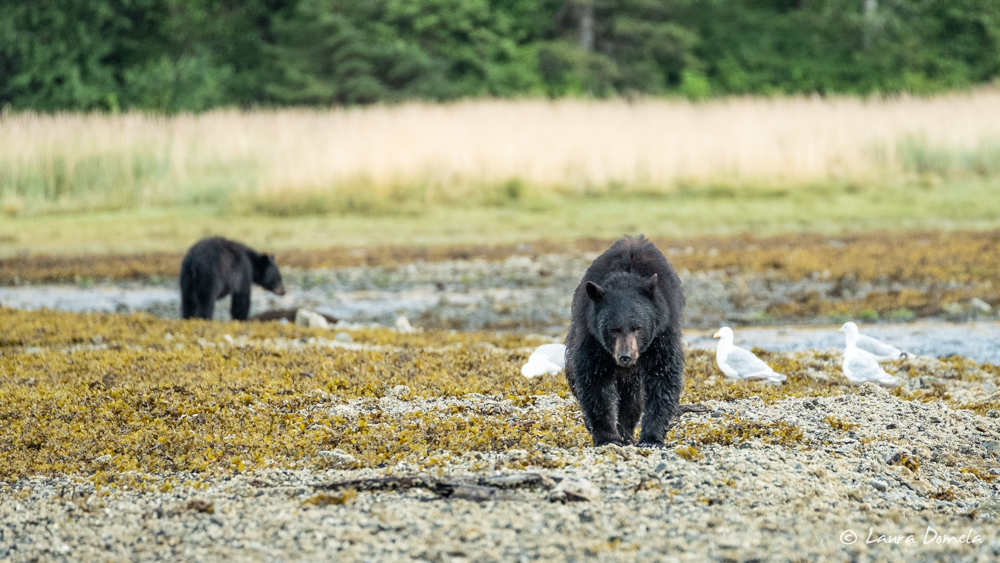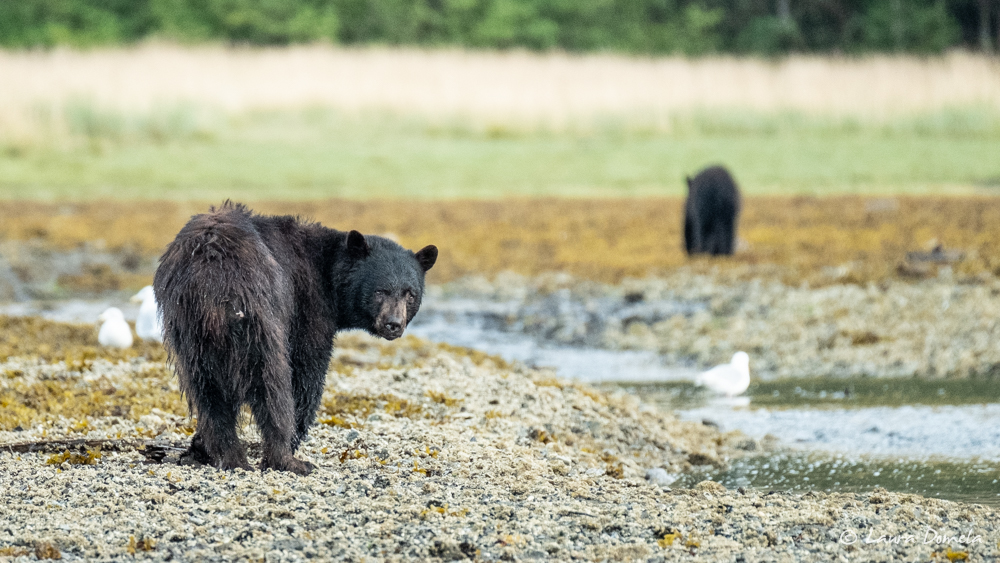 What fun!! In the morning, there was another bear on shore further around to the west (probably one of the same three), and a whale feeding right close to shore near enough to us that we could easily hear its breath. Such a cool place!!
We (reluctantly) said goodbye to Port Beauclerc, and cruised back across Sumner Strait. We thought we'd stop for the night at Totem Bay and then go on to Wrangell, but instead went a couple hours further and dropped the hook at Saint John Harbor (on Zarembo Island). This is an okay anchorage…kinda deep, rocky, and exposed…but it was calm and we had a nice sunset before heading into Wrangell the next morning.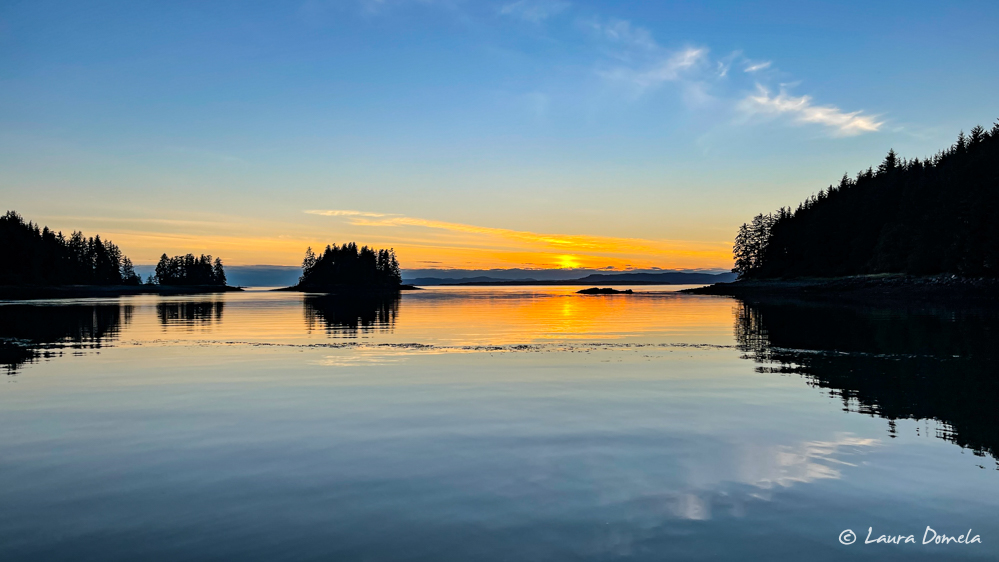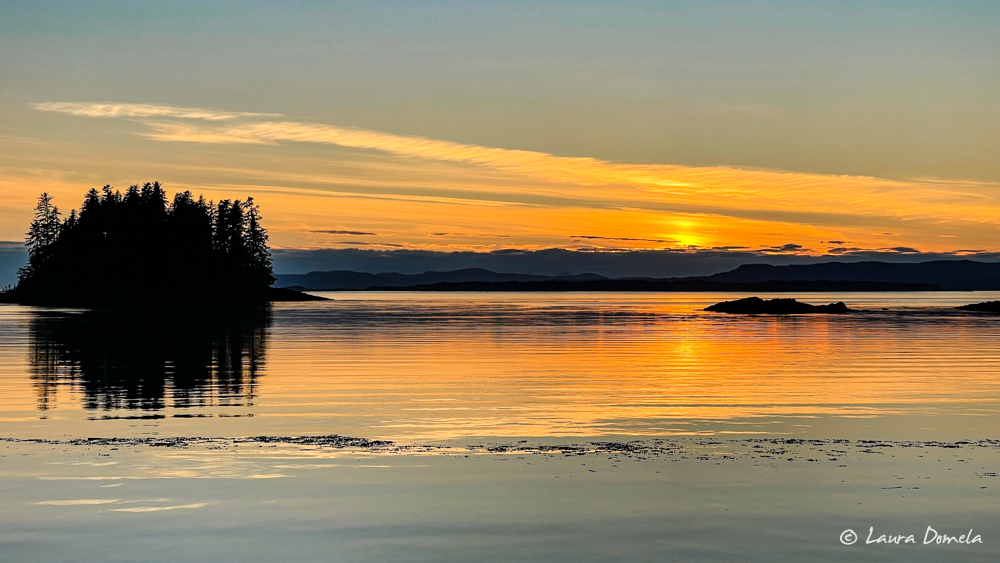 We got to Wrangell and met up again briefly with friends Greg and Marilyn on Moonstruck, who took this nice photo of us as we visited on the dock with them. We'll stay here for two nights for some internet, some work, and a few groceries, and then head out for…well, we're not sure yet!!