We left the Khutze Inlet anchorage early (5:30am-early) to beat the increasing winds that were forecast. Conditions were calm calm calm.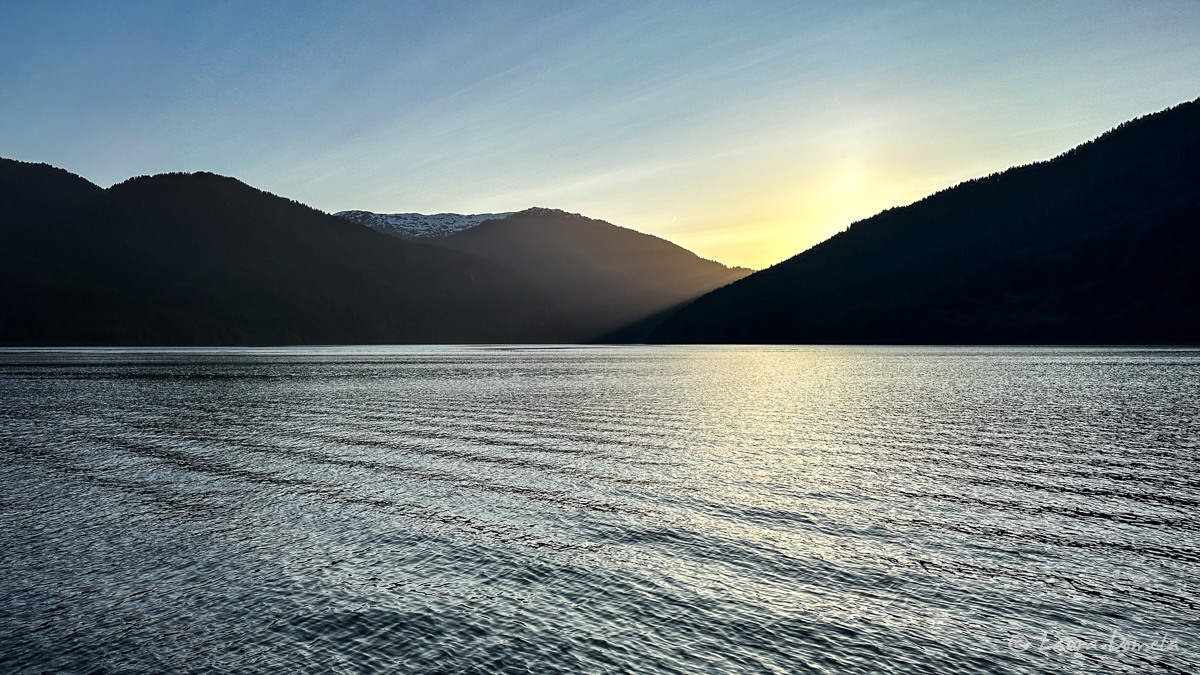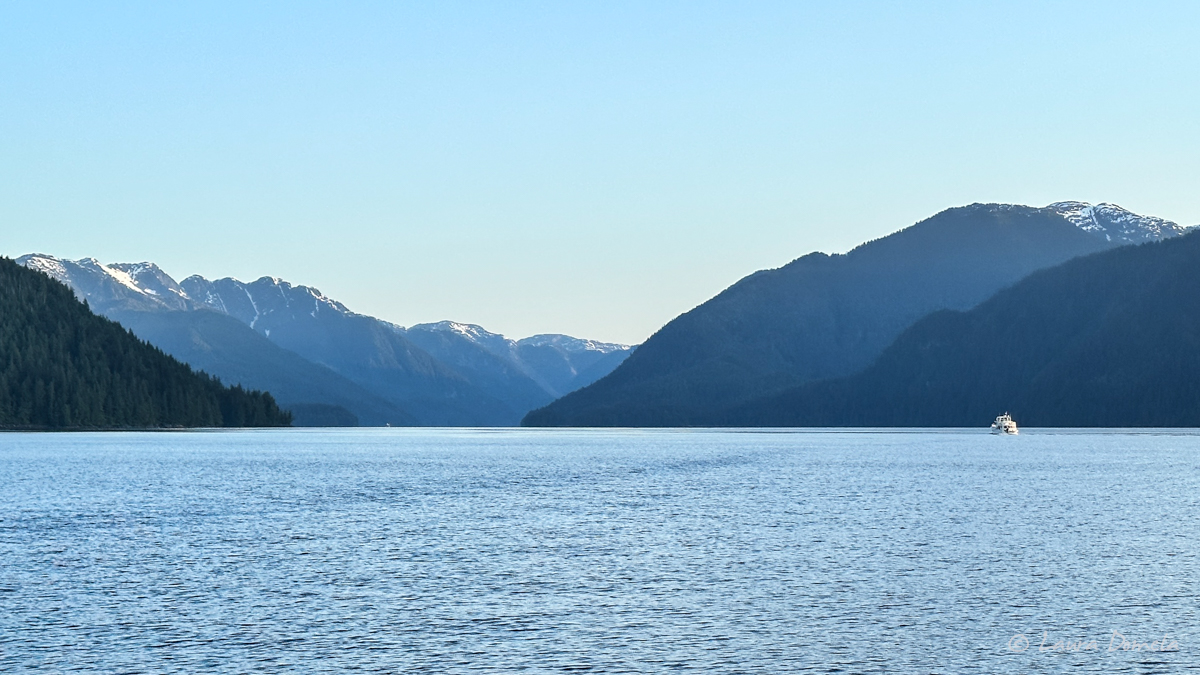 By the time we reached Whale Passage and Wright Sound, the wind had picked up a bit (10-20kts from the NW) and we had about a one foot chop. Quite pleasant! Additionally, we think every single boat at one point had Dall's porpoises surfing their bow. (That must really be fun for them, because they do it a lot!)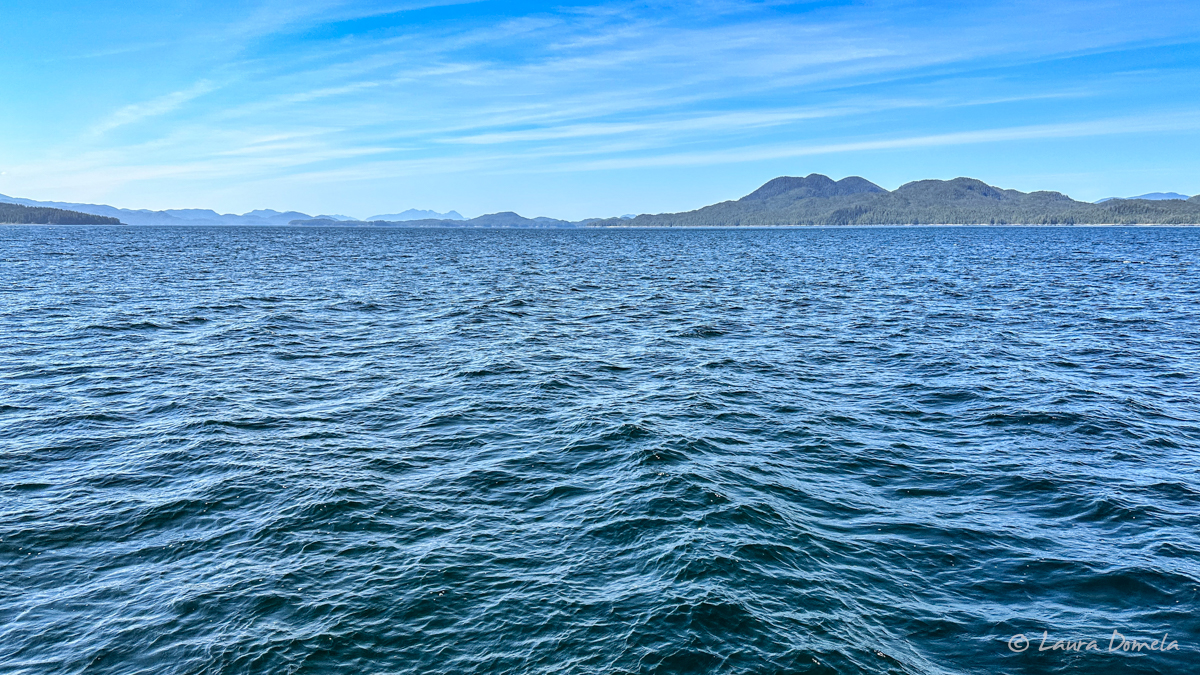 Once we entered the south end of Grenville Channel, we were met with a bit of current against us, but hey…at least it's not gray and raining too! We'll take it!
We're all anchored now in Lowe Inlet, the weather is lovely, and everyone is happy. Dinghy exploring, relaxing on board, and then dinner on our own tonight.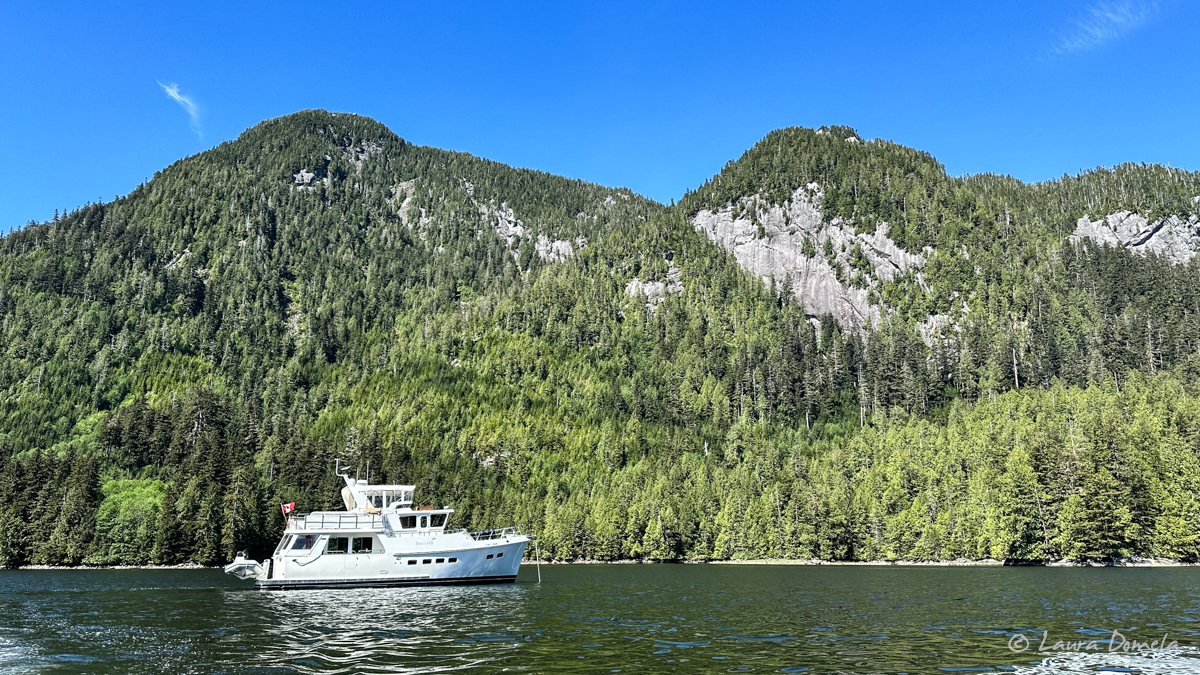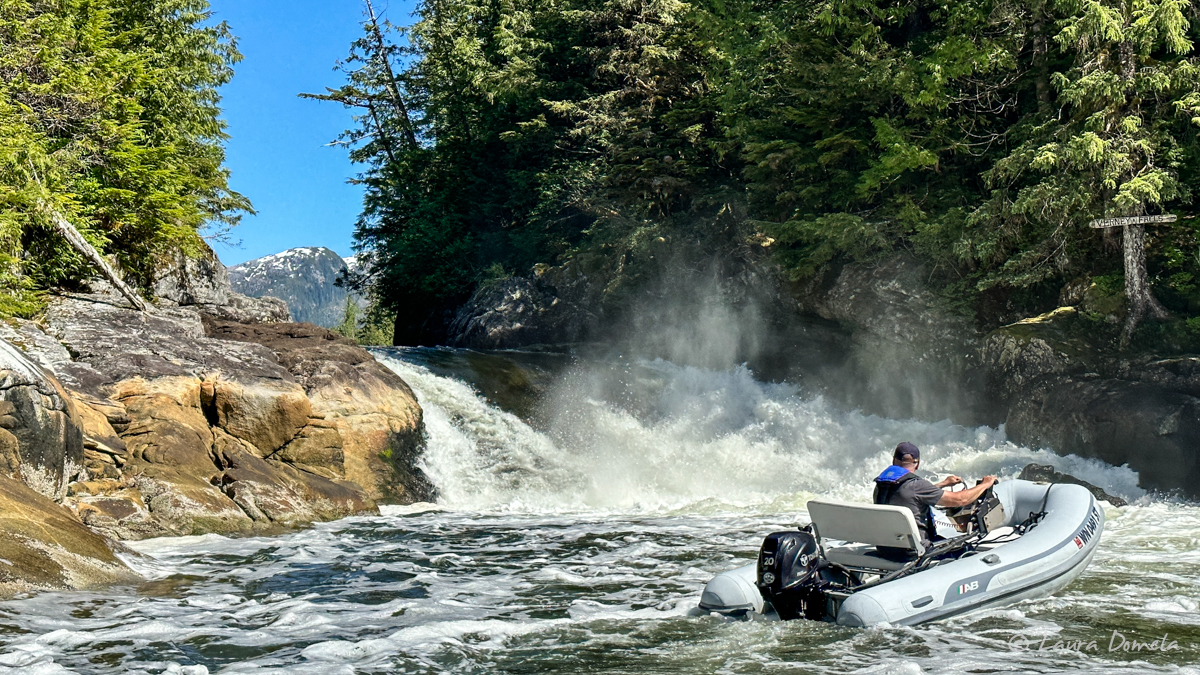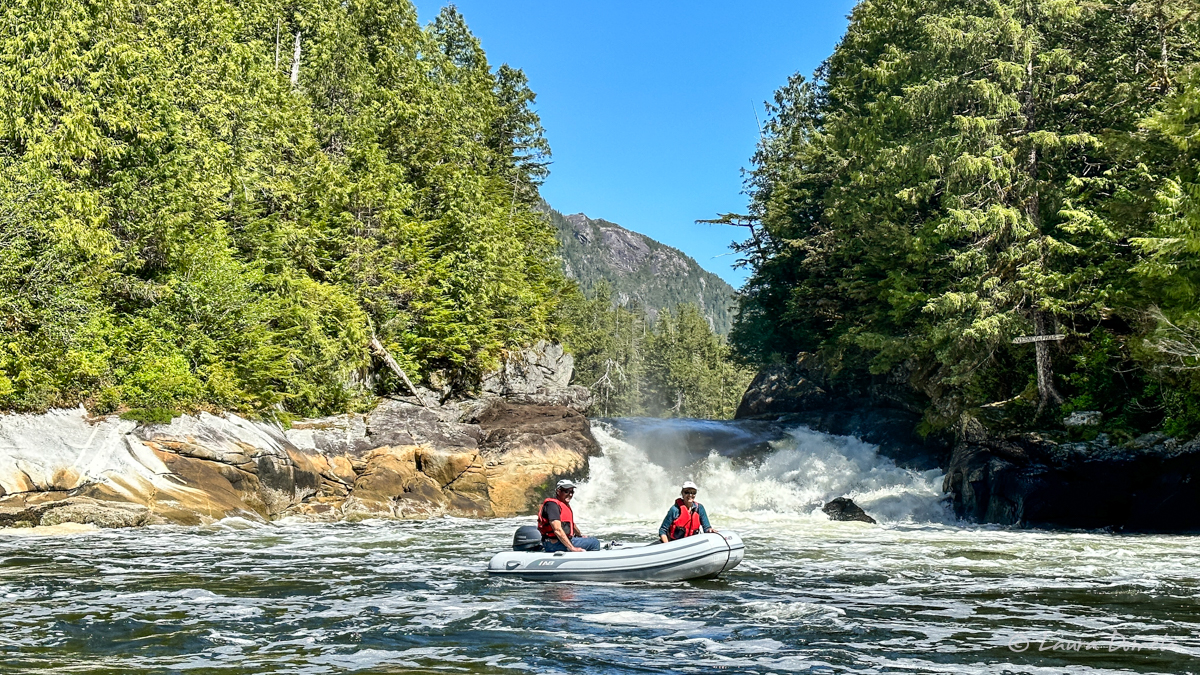 Right about dinner time, we noticed a black bear on shore, as well as a pair of sandhill cranes, some geese, and a few other little water birds. We hopped in the dinghy to get a closer look (and some photos!)
As we first neared shore, the bear was laying down eating grass so as not to expend any extra energy.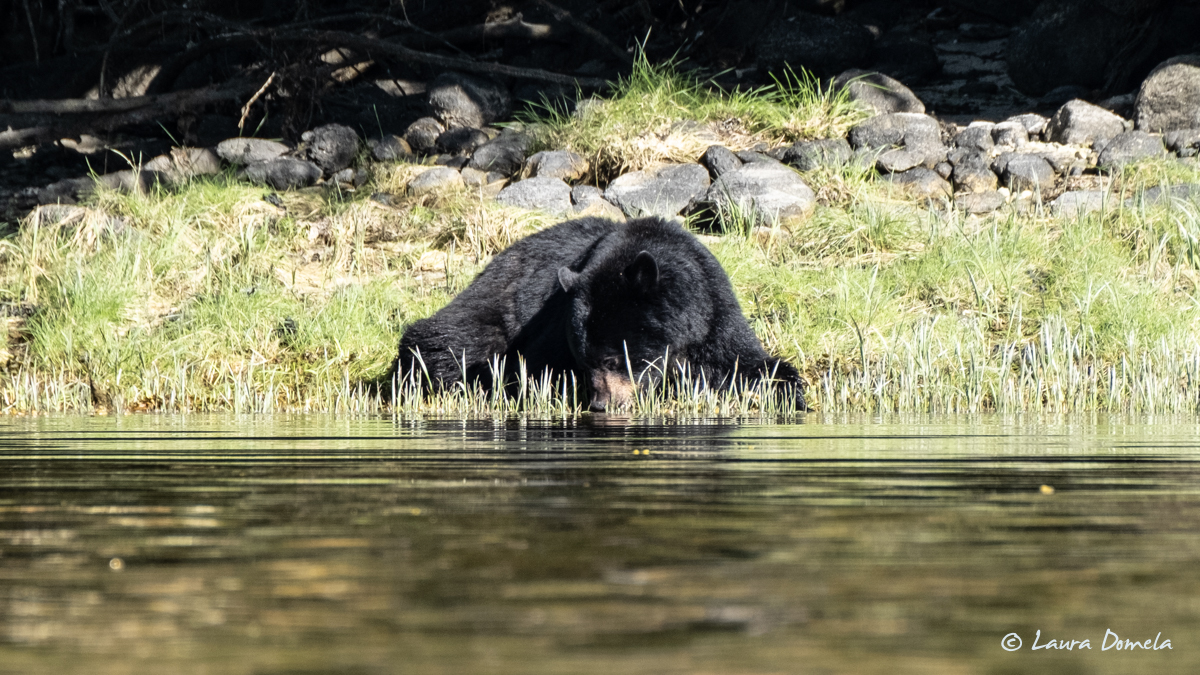 As we got close,  the bear, lifted its head and sniffed at the air, alert to our arrival, but after a moment it went right back to eating, unconcerned.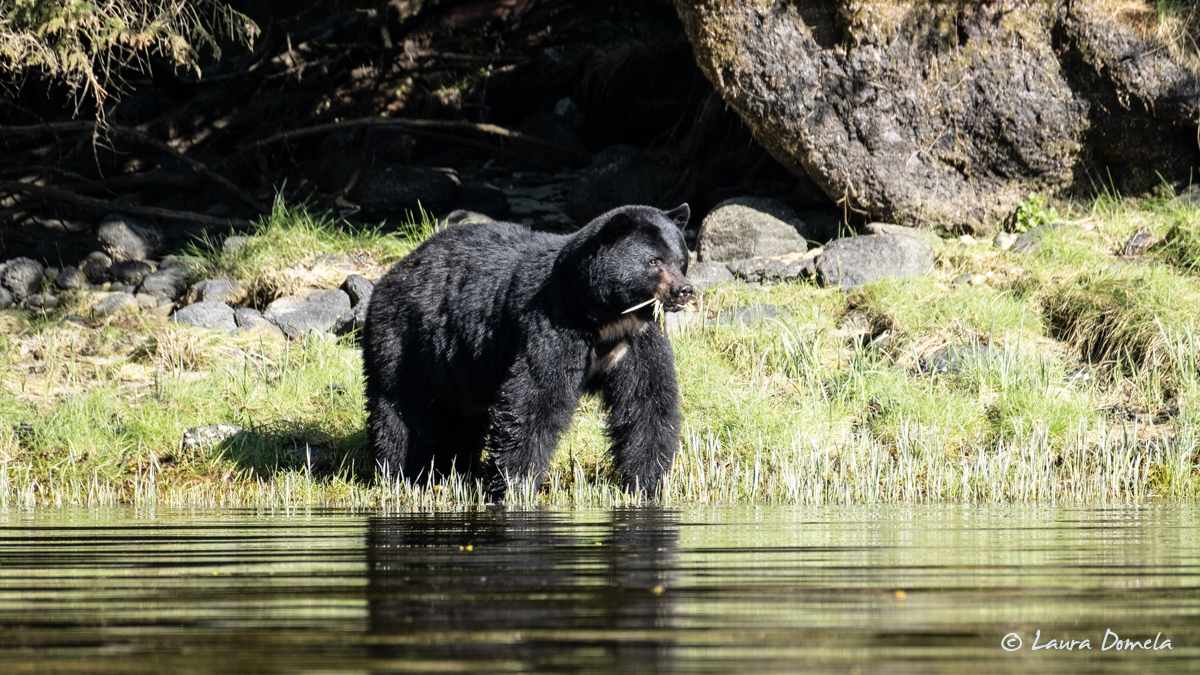 There were a couple sandhill cranes on shore as well, and while we were still on Airship watching through binocs, the male was doing a fun hopping-wings-out-dance for his partner here. Nice!!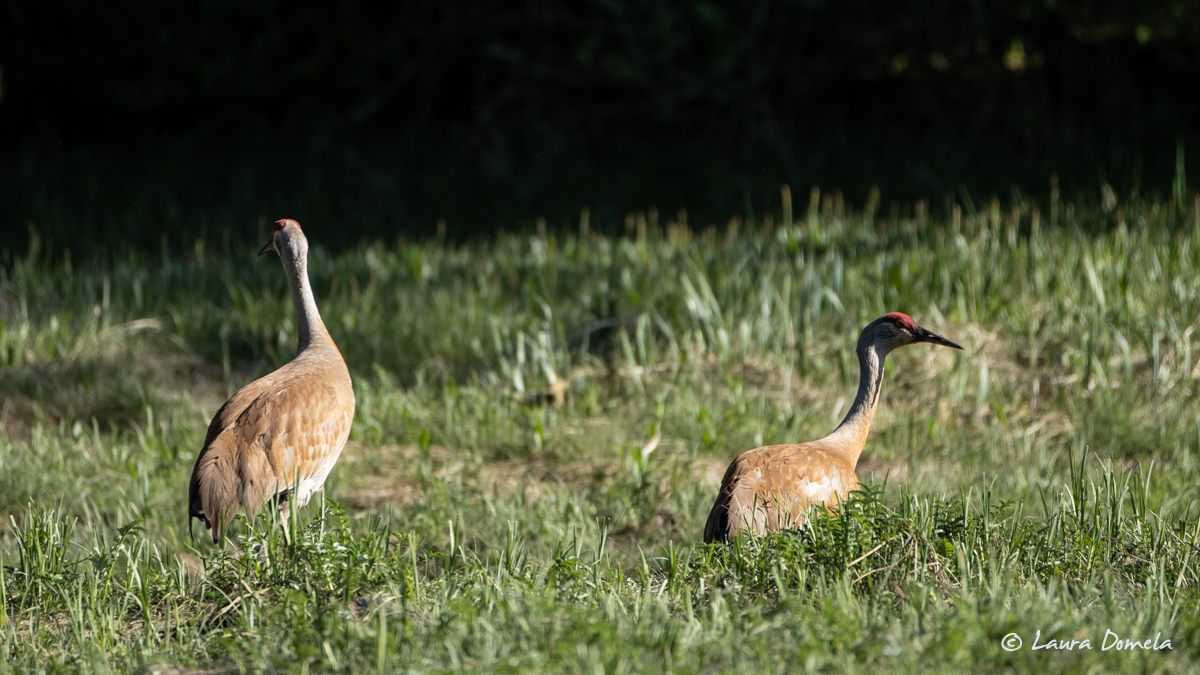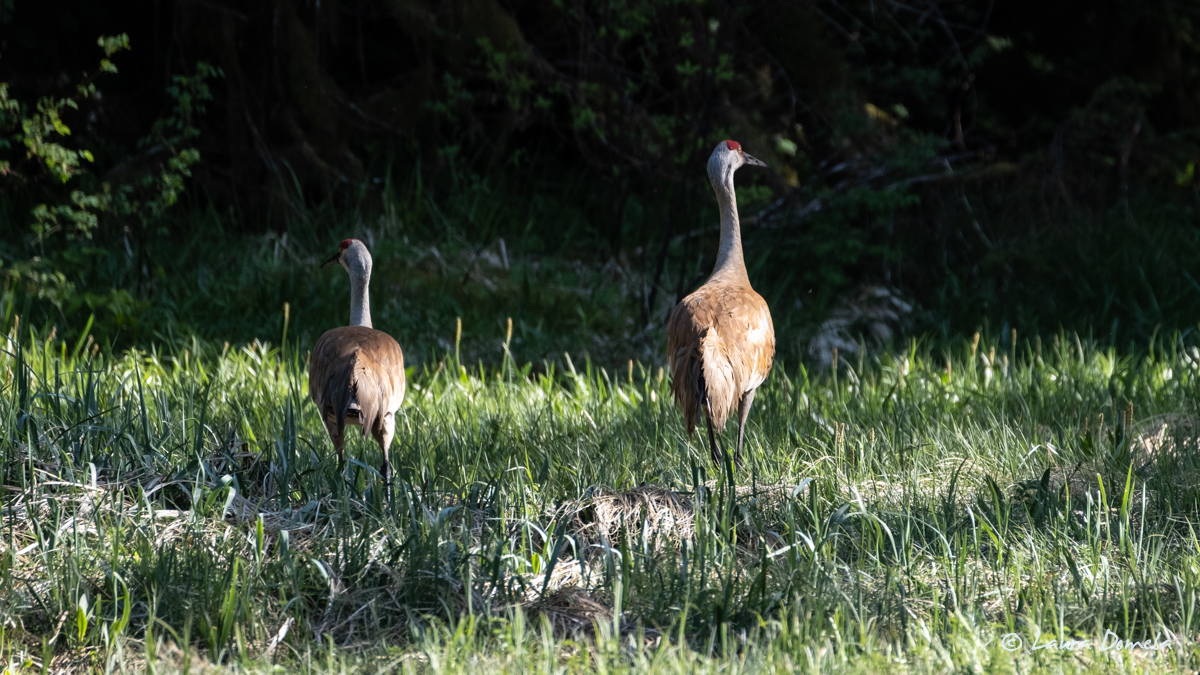 This little guy was in the process of swallowing a tiny fish. Dinner!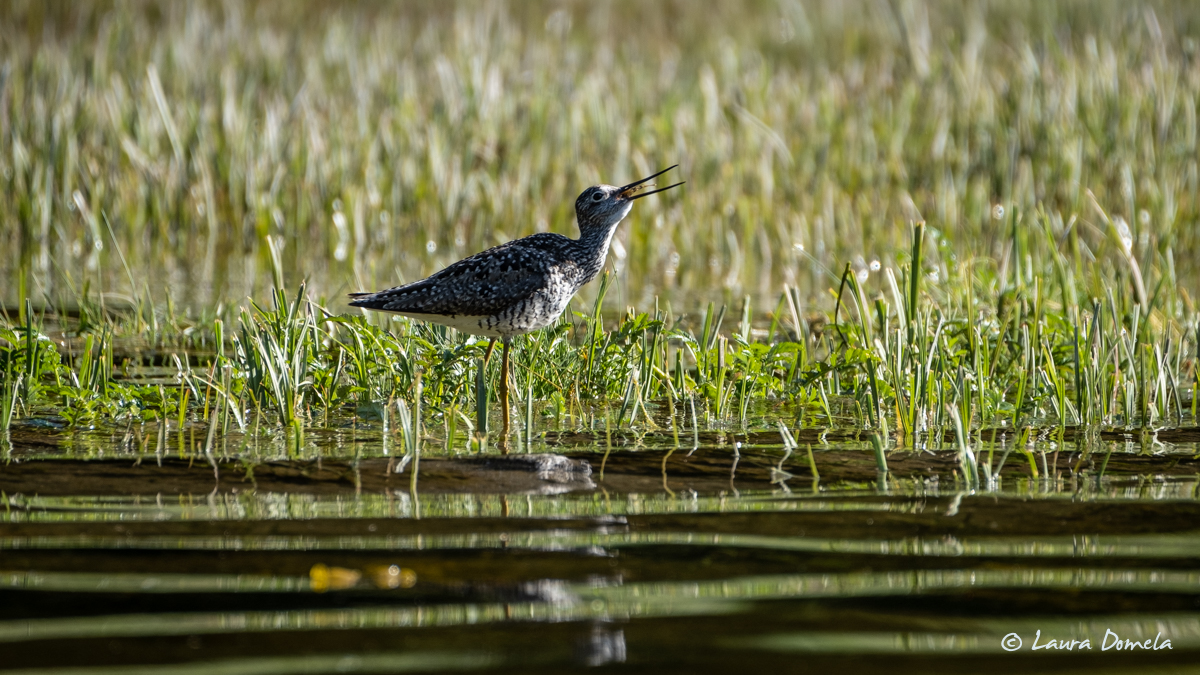 The big black bear appears quite healthy — look at that shiny coat!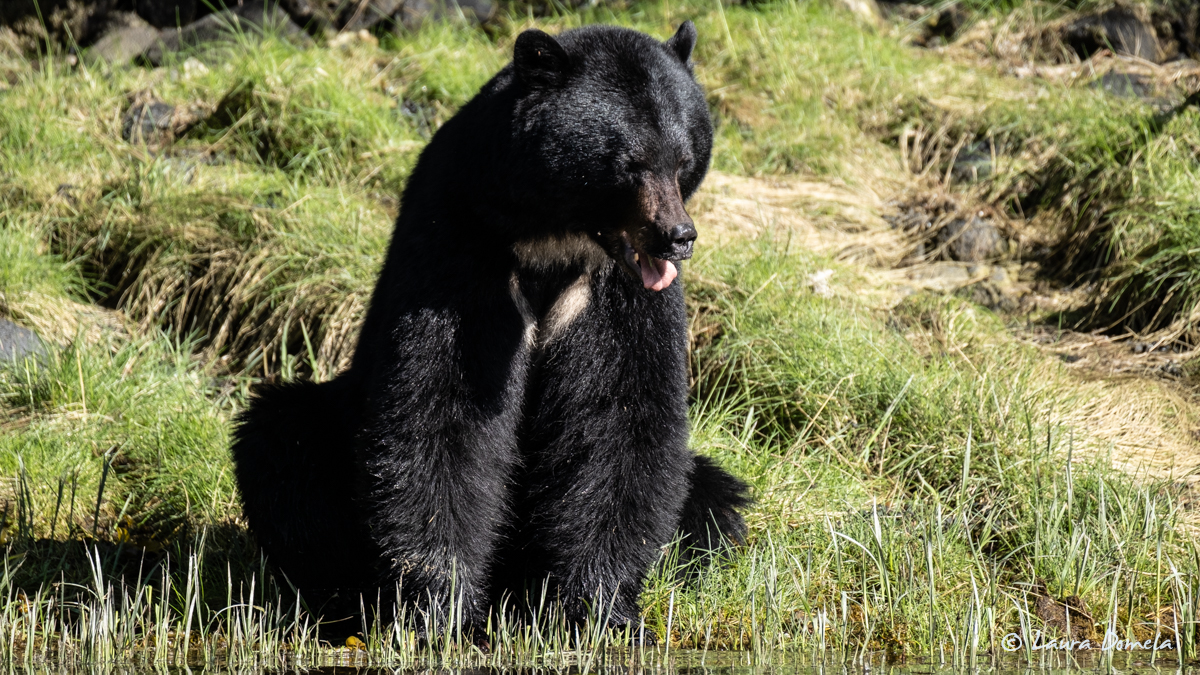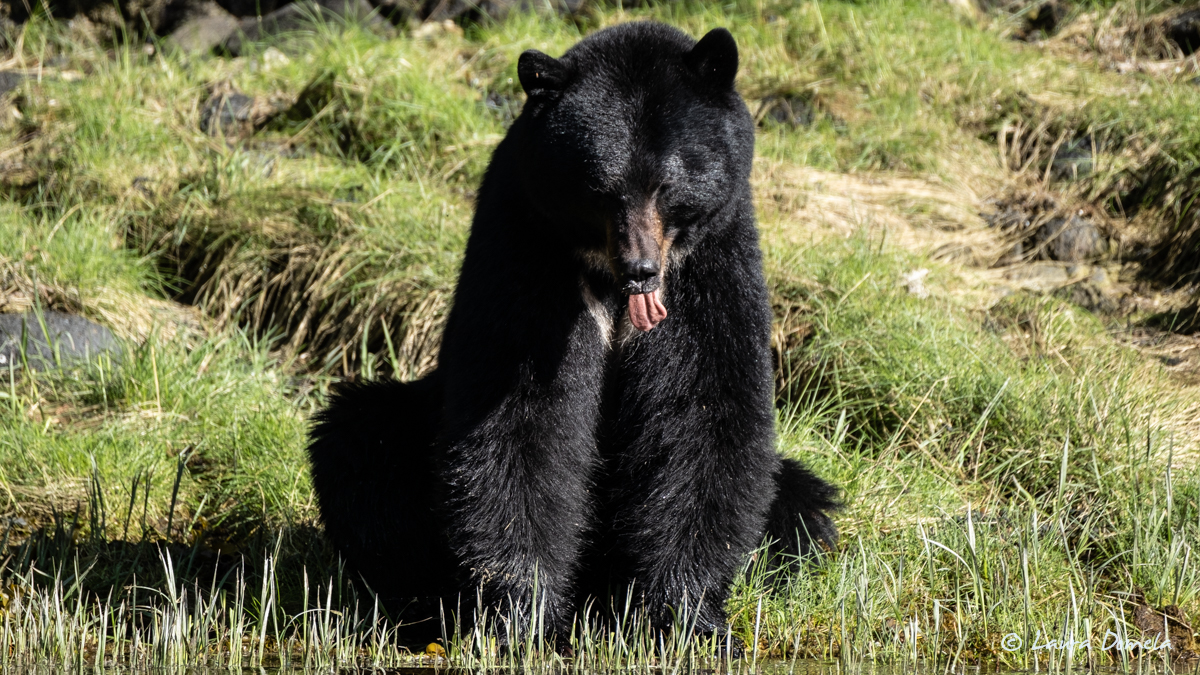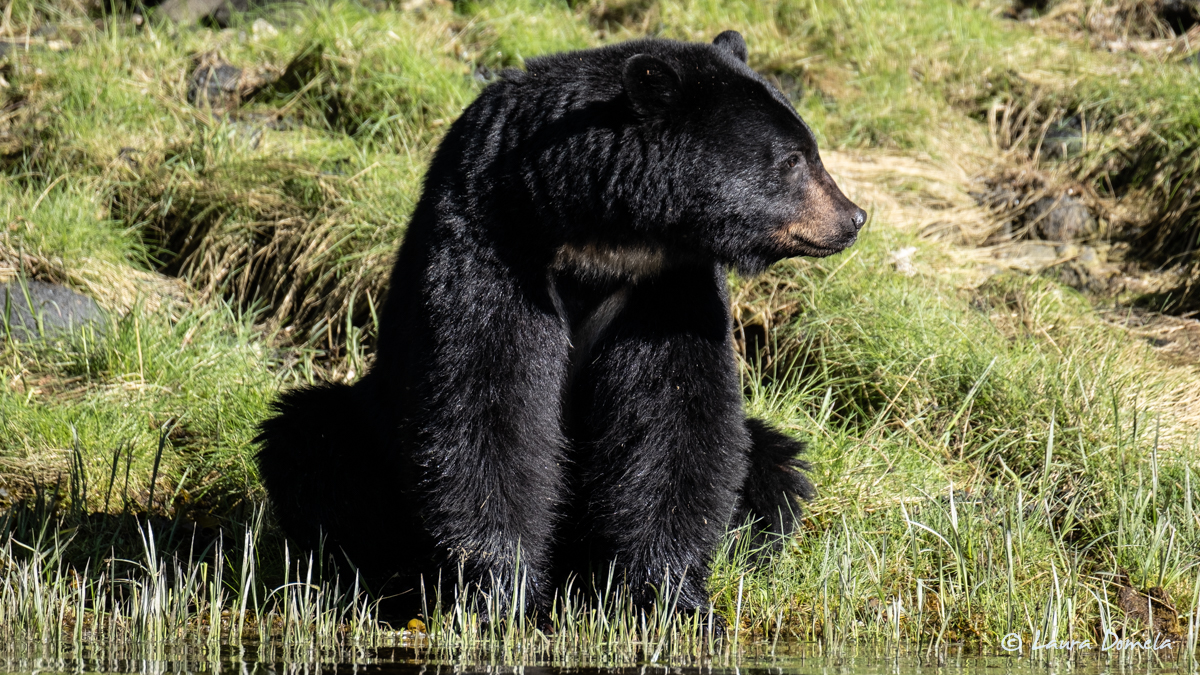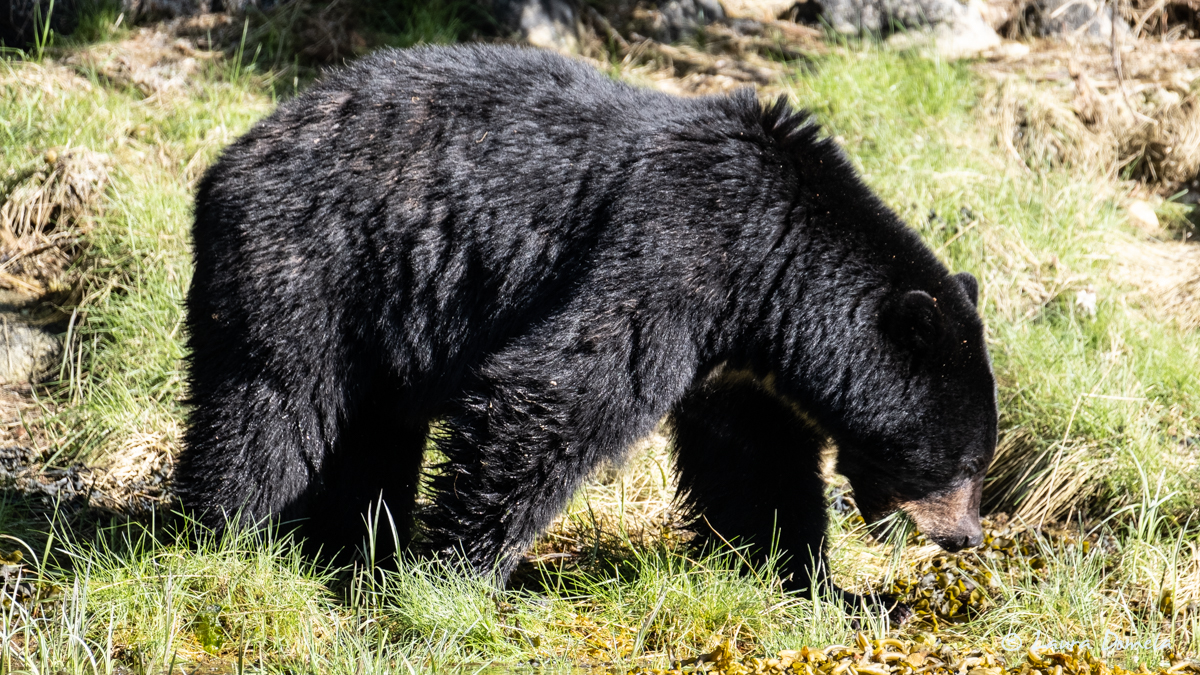 Thanks for the great show, bear!!
On to Kelp Passage in the morning, and the next day — Alaska!