Another beautiful day! We left Kanish Bay by 6am for the 60nm trip up Johnstone Strait.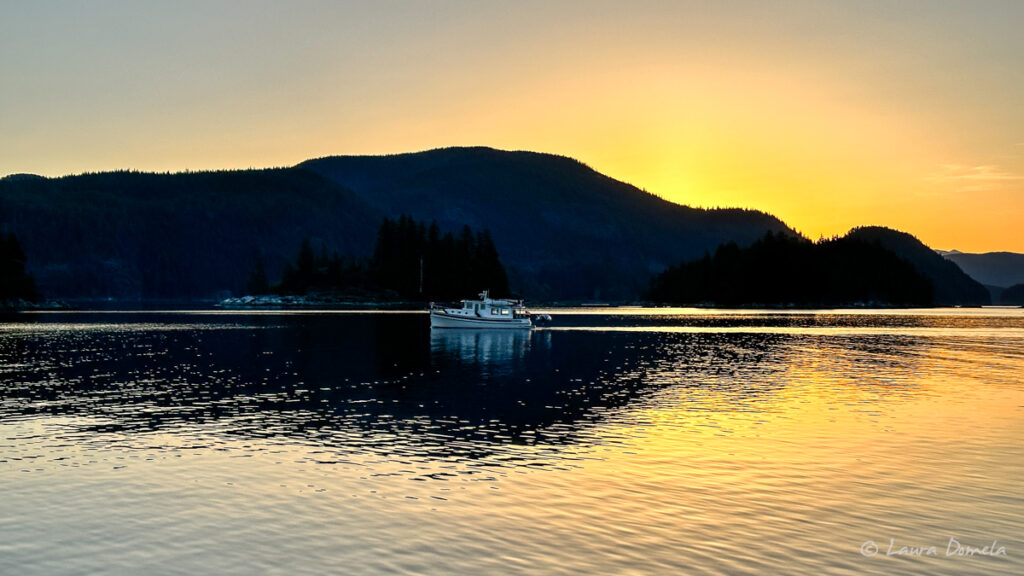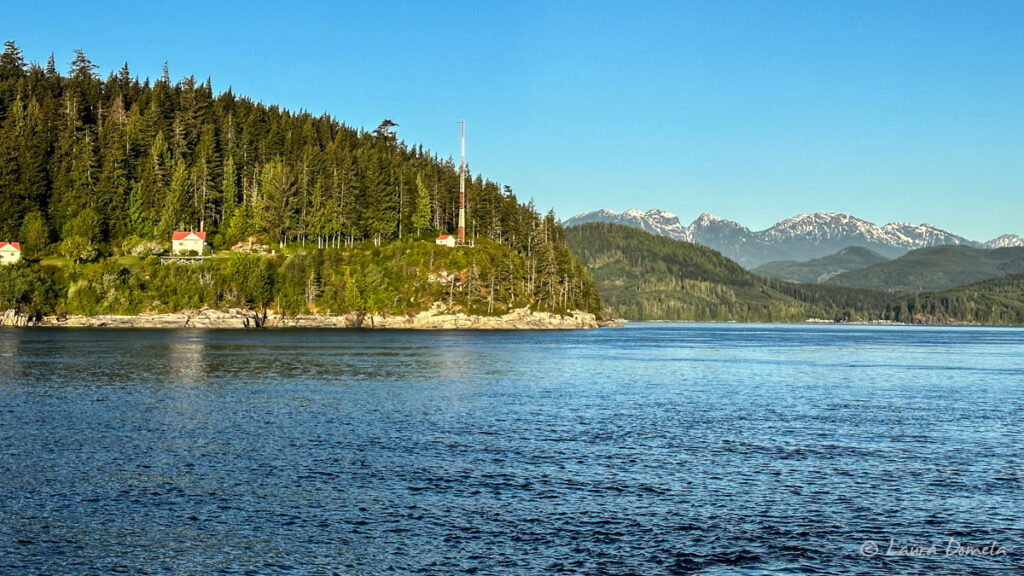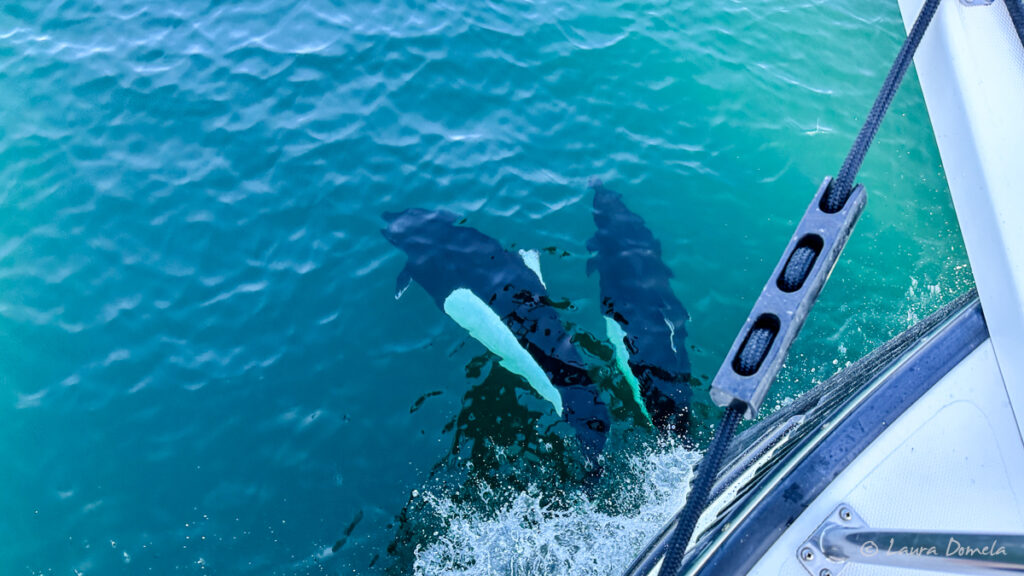 Mound Island is a spacious, scenic anchorage with room for many boats. We all got settled and then headed out in dinghies to further explore the area. On the north side of nearby Berry Island, there's a rock formation called "Chief's Bathtub" and right above it, a fast-fading group of pictographs. Here's what it looked like for us: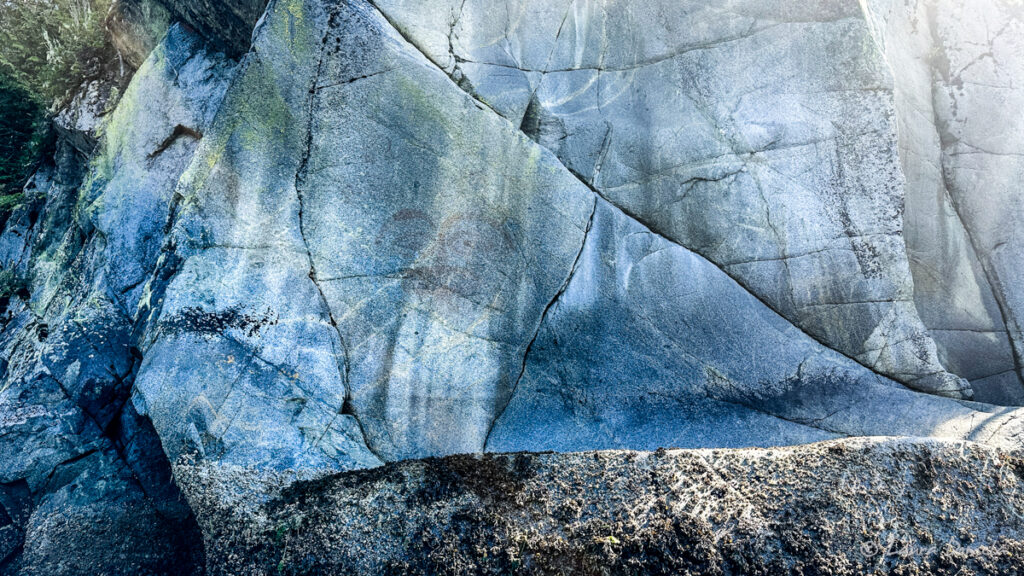 And here's what it looks like enhanced in Photoshop:
[Source]. This article/post has several good photos and more information about other pictographs in the general area.
Kevin took the mini drone up for a few aerial shots of the anchorage: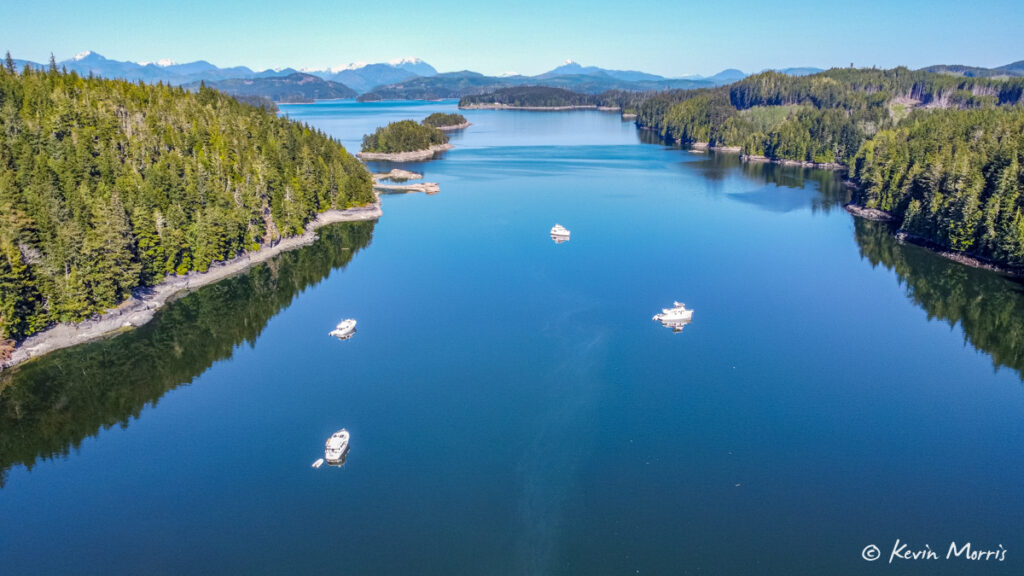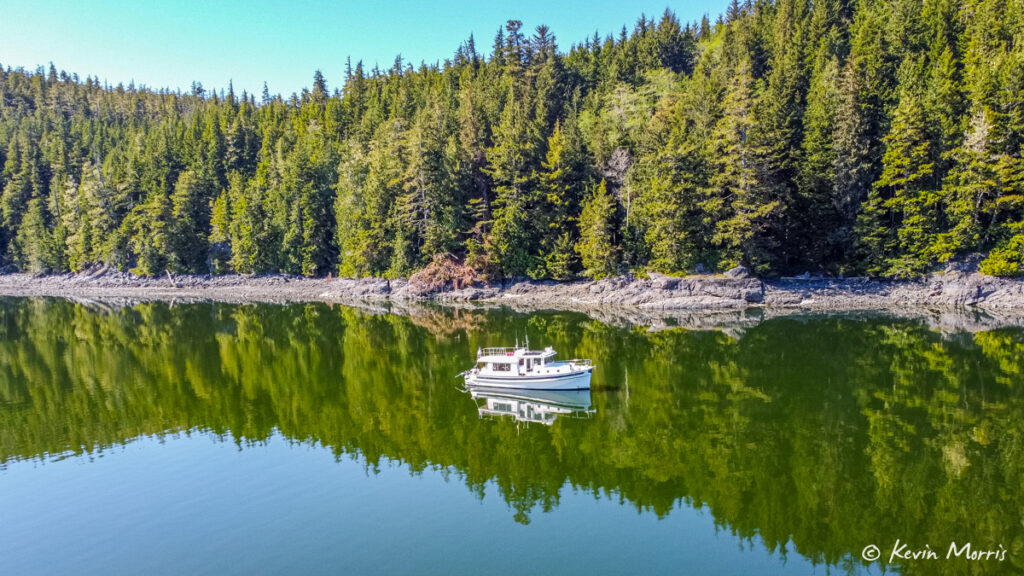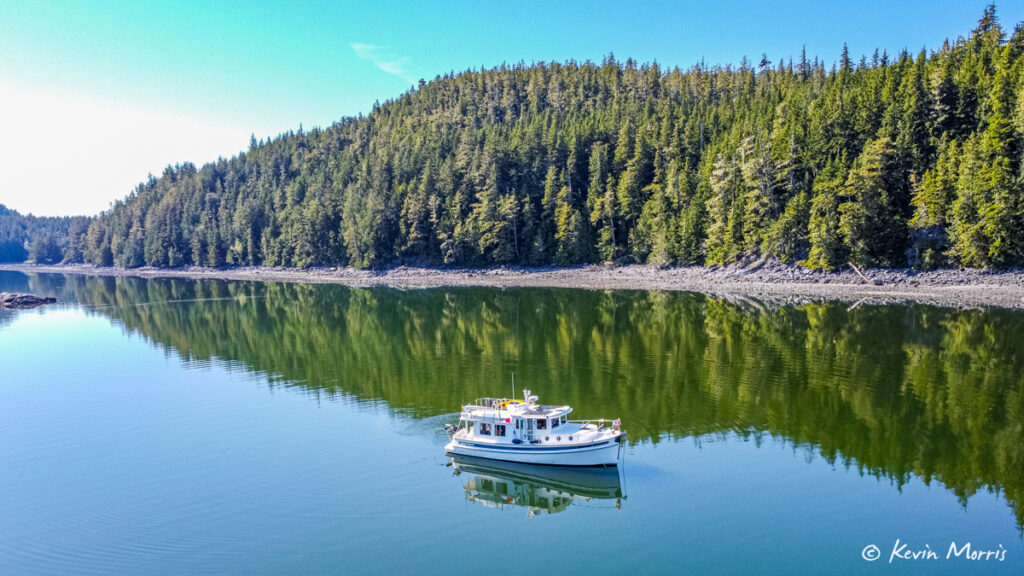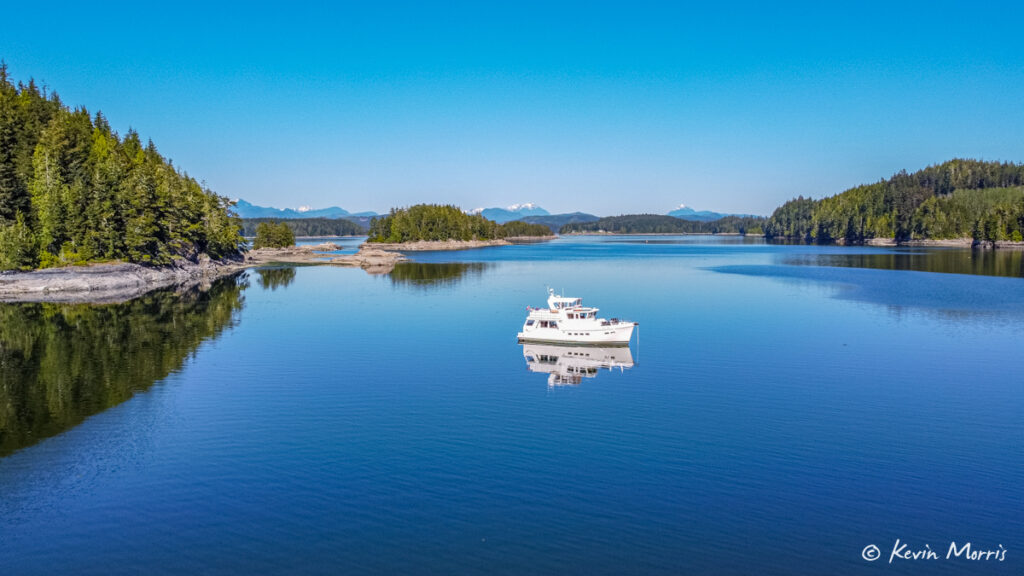 We all gathered on the top deck of Two's Out tonight for happy hour. The weather continues to be lovely, but we'll have to have "the rain talk" with the group soon so they don't expect it to be like this the whole summer. 🙂