Day 25 – The group left the Thomas Bay anchorage early this morning and headed north in Frederick Sound toward Pybus Bay at the south end of Admiralty Island.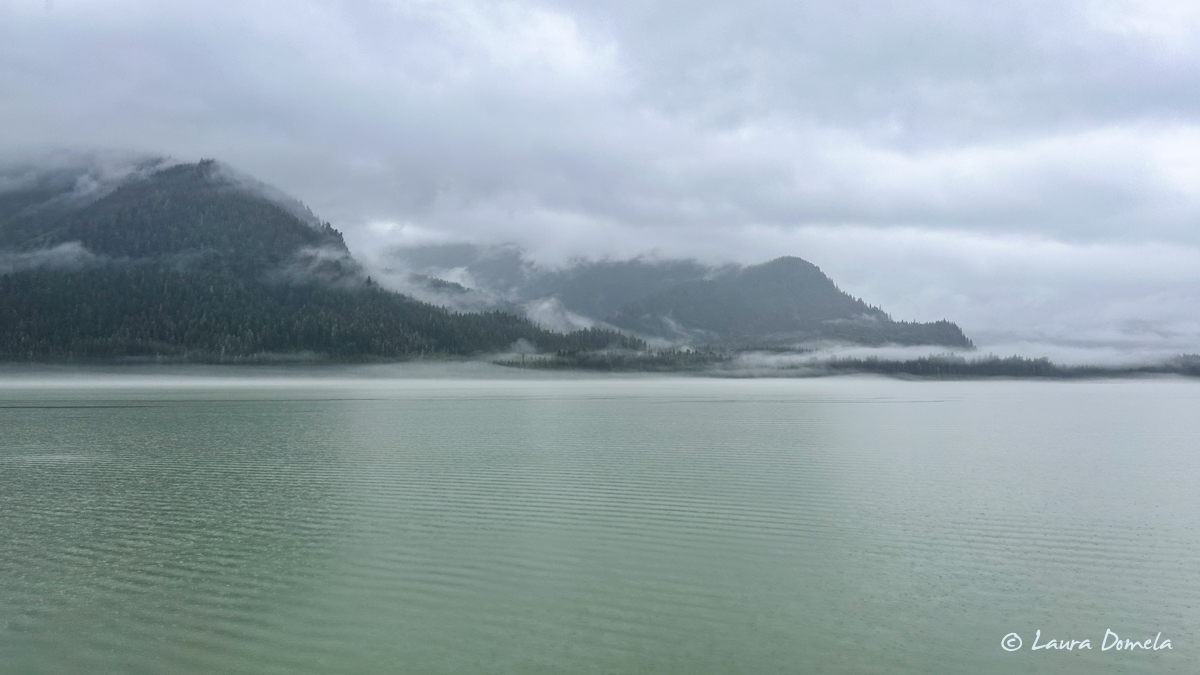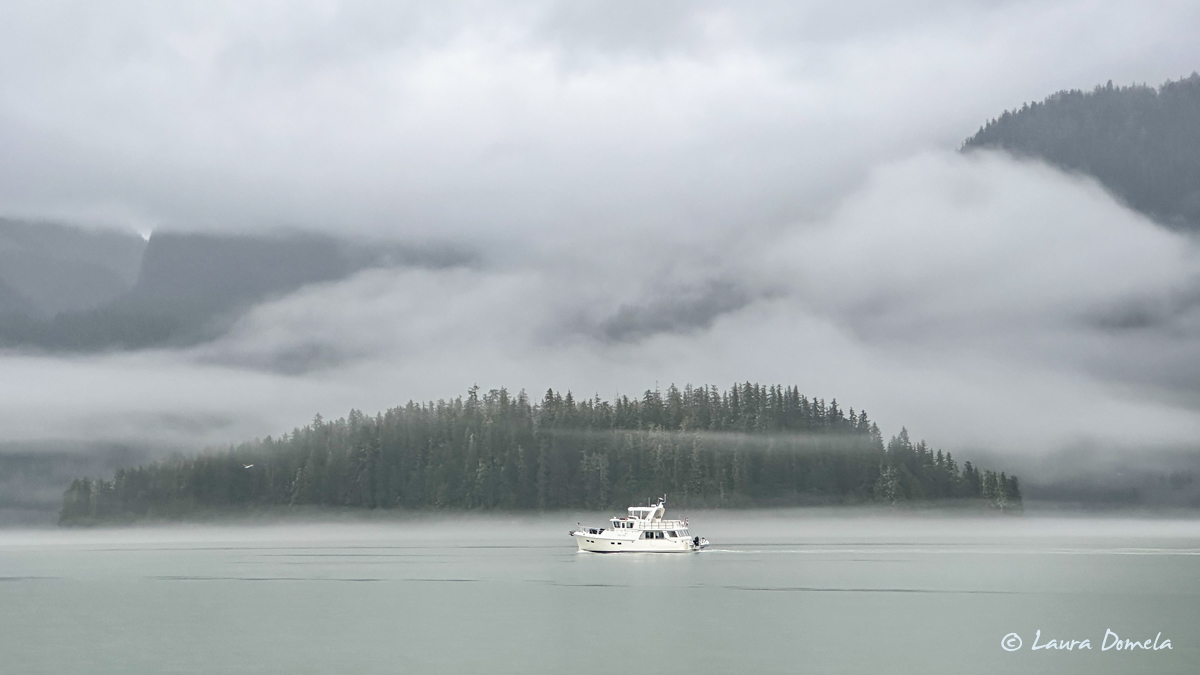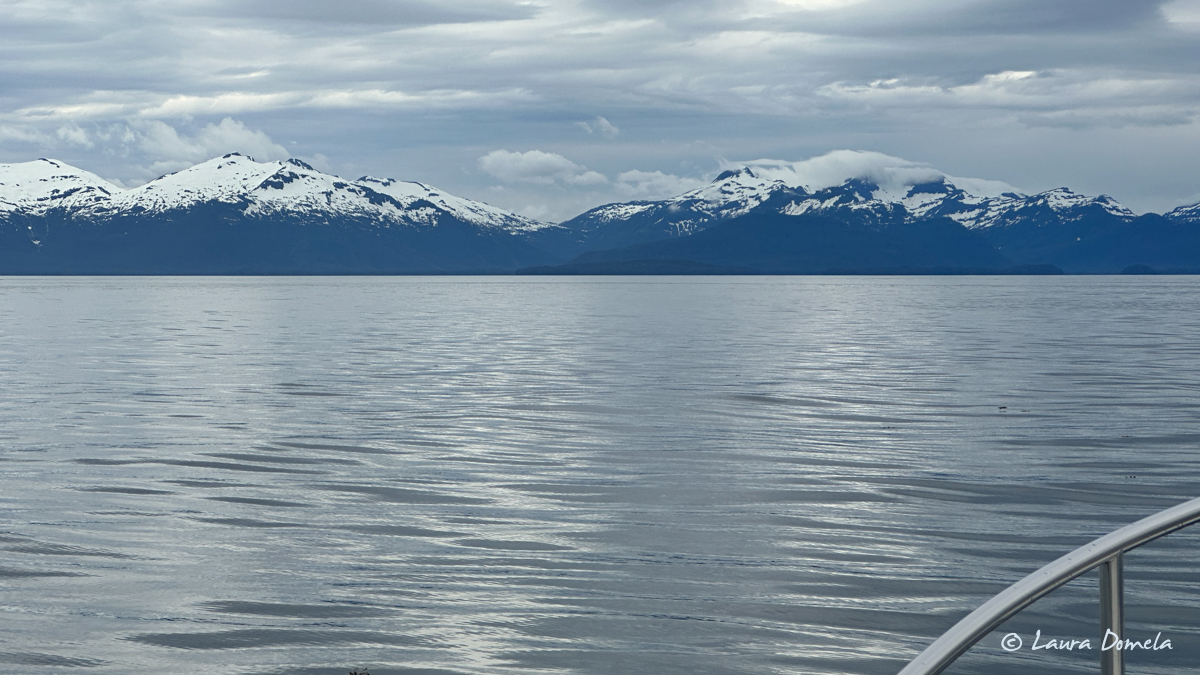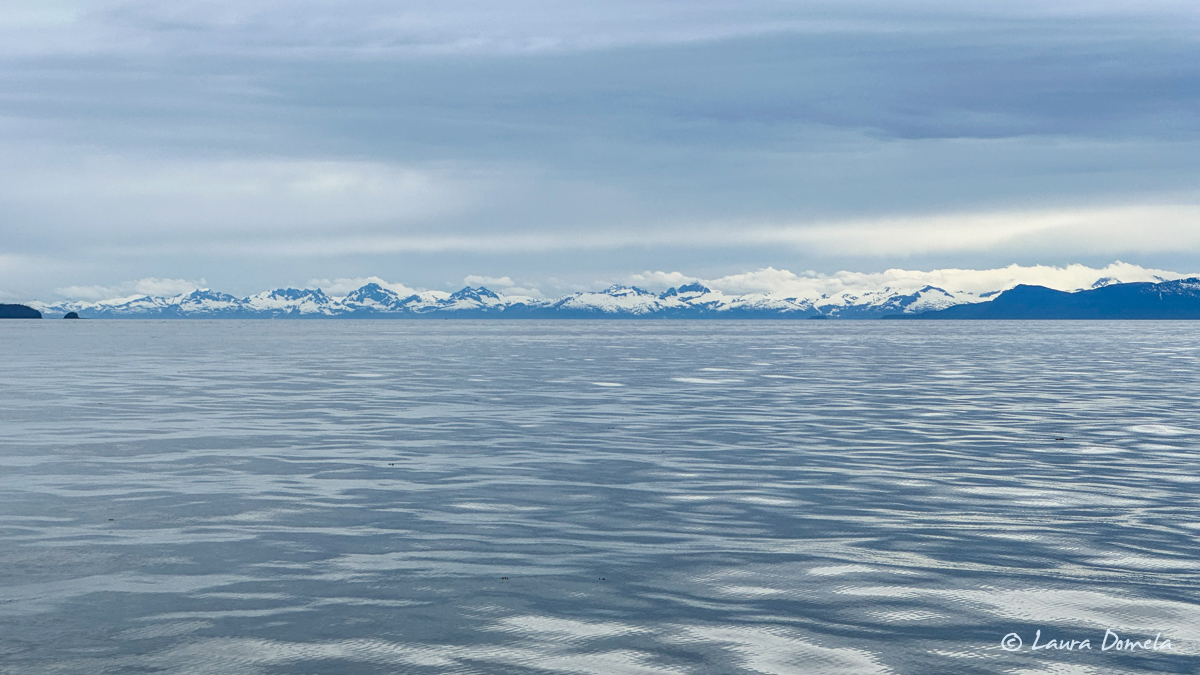 As we neared the Brothers Islands, the wildlife sightings began! Over at West Brother Island — a colony of sea lions (over 100 as reported by Free Solo and Seabear) as well as some orcas.
The orcas came to visit Airship as well…a mama and baby on starboard for a while: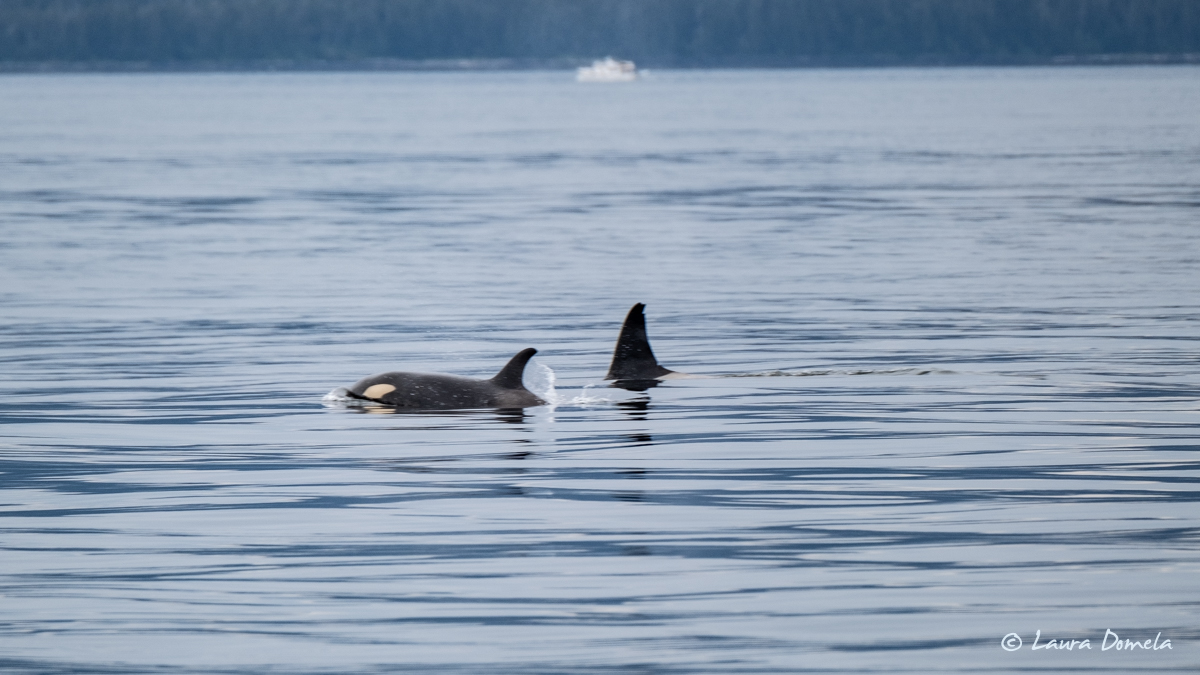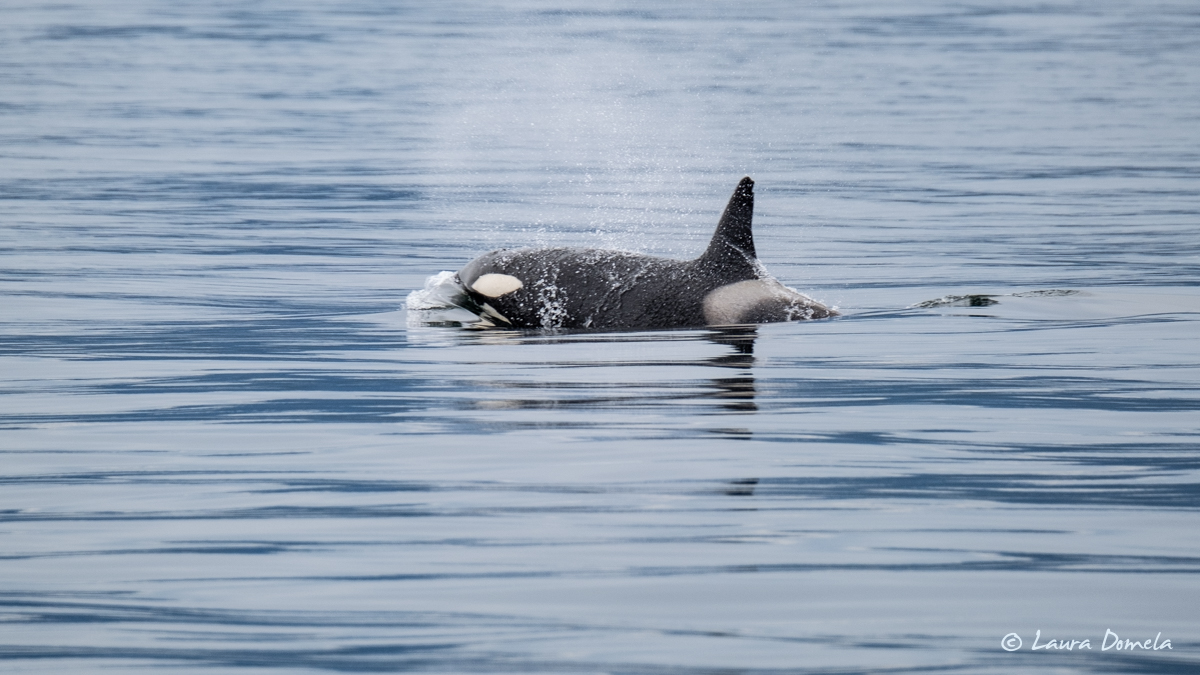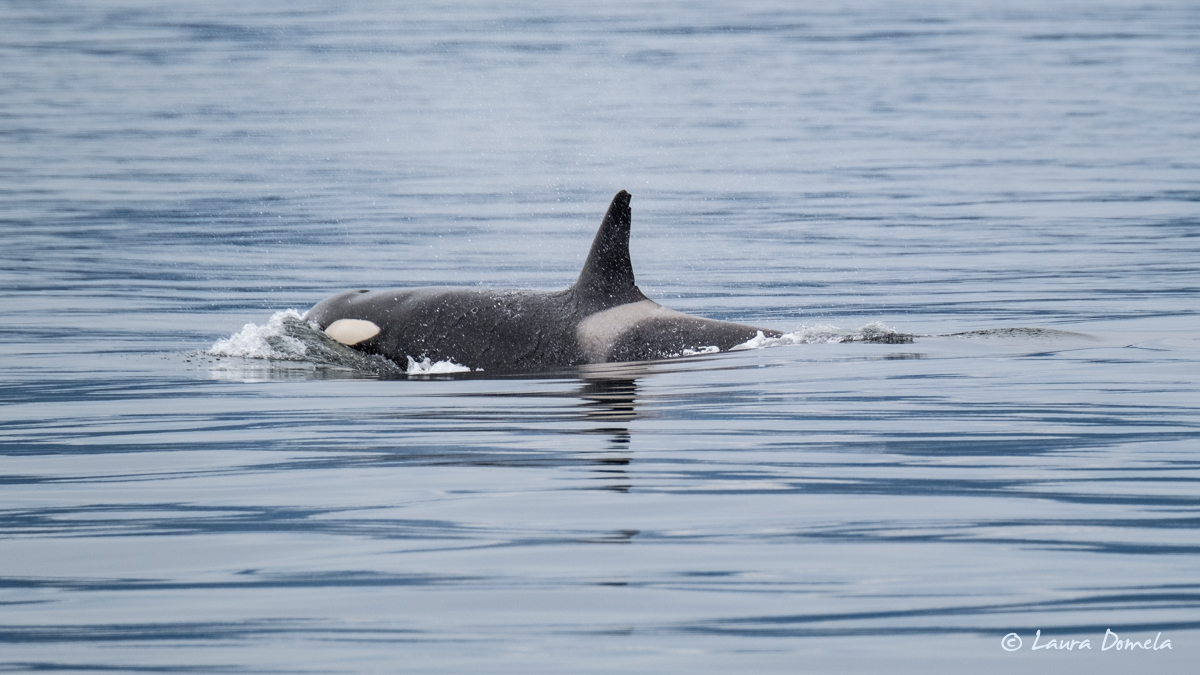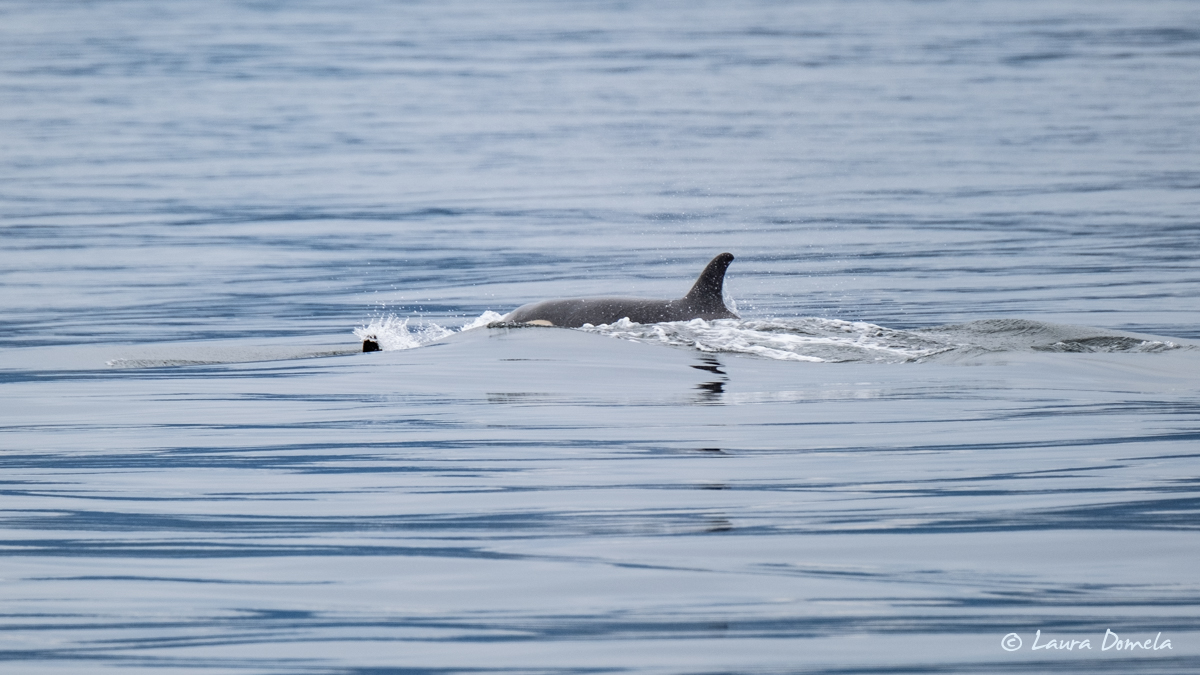 A couple more off our stern a ways back: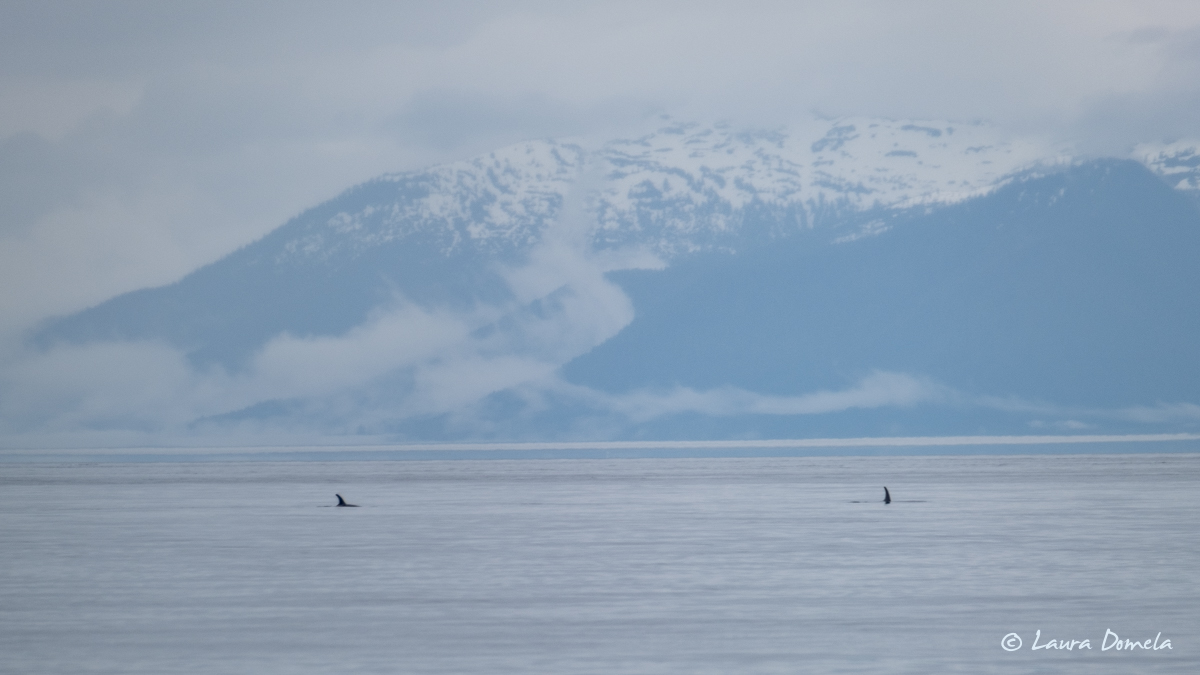 And one solo larger one off our port side. So cool!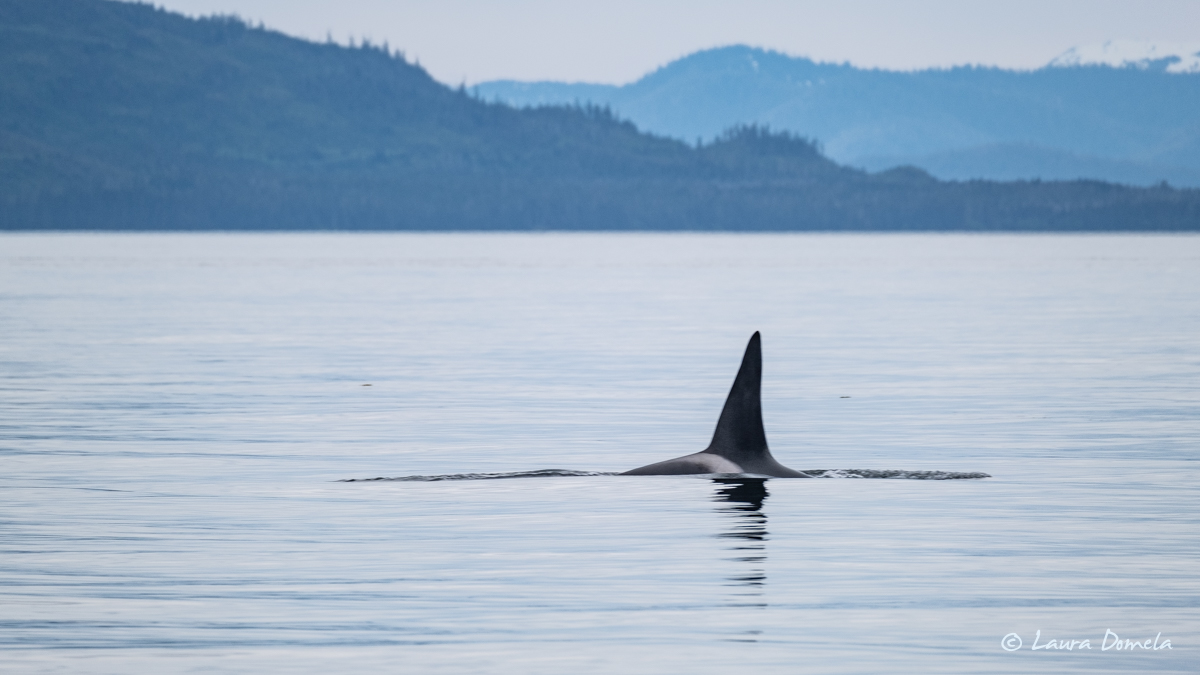 Ahead, just outside Pybus Inlet, we spotted a spout and eventually were near enough for a couple photos of a large humpback as it dove: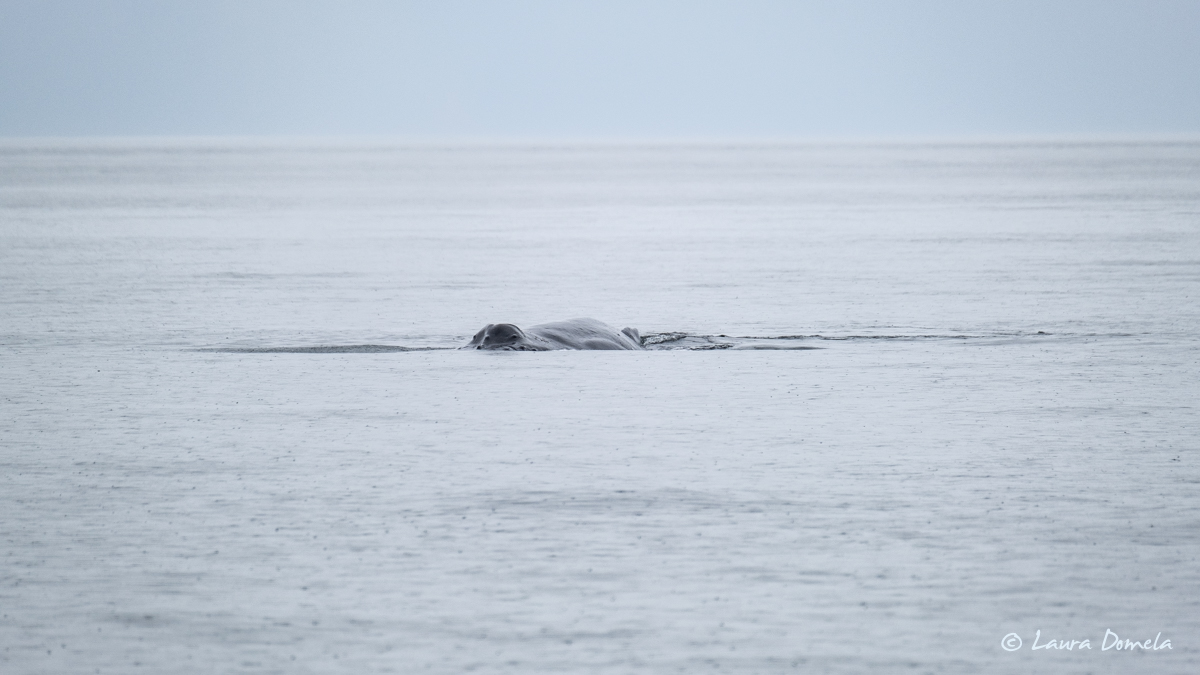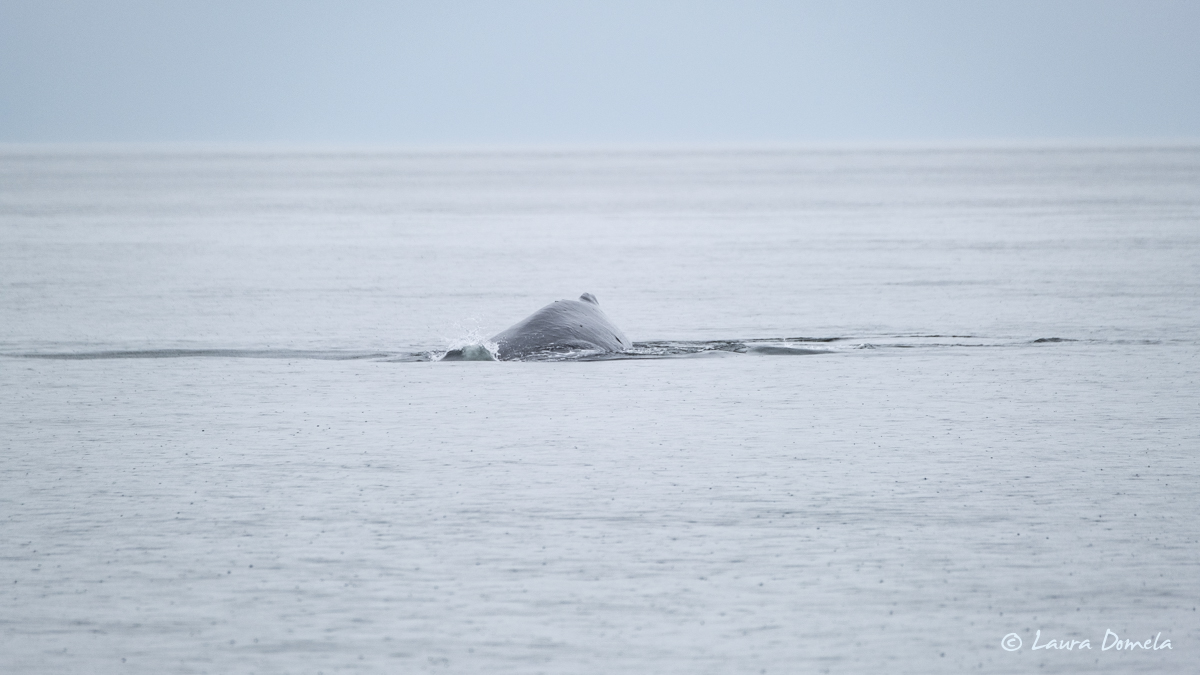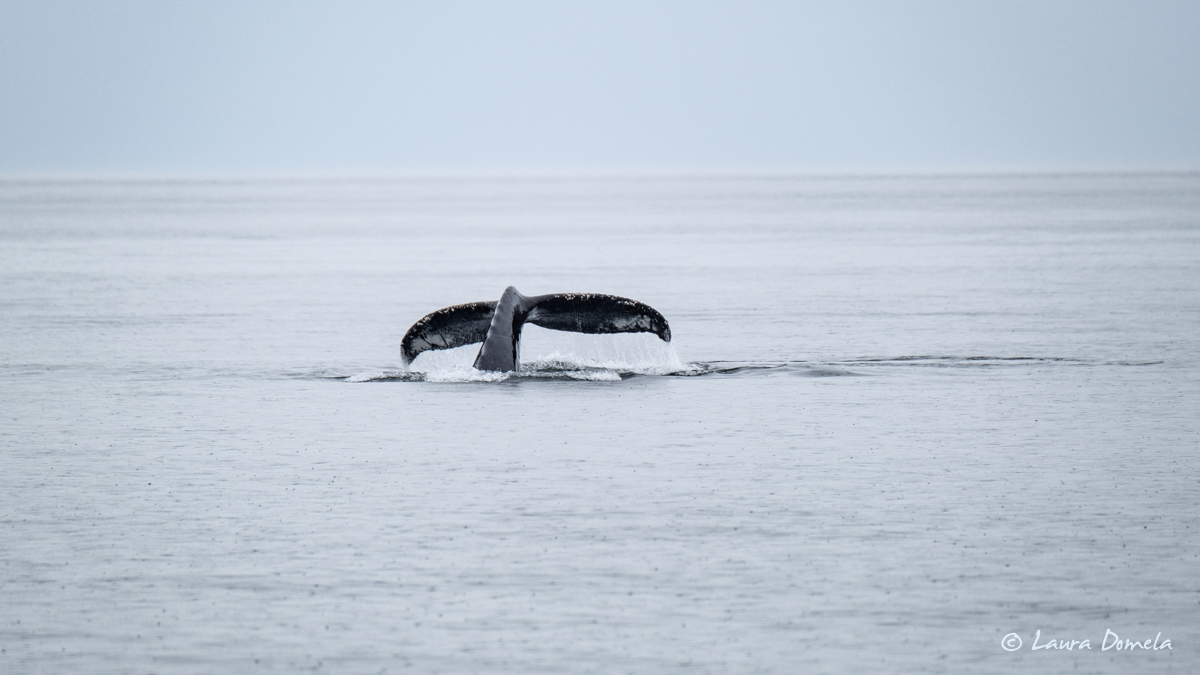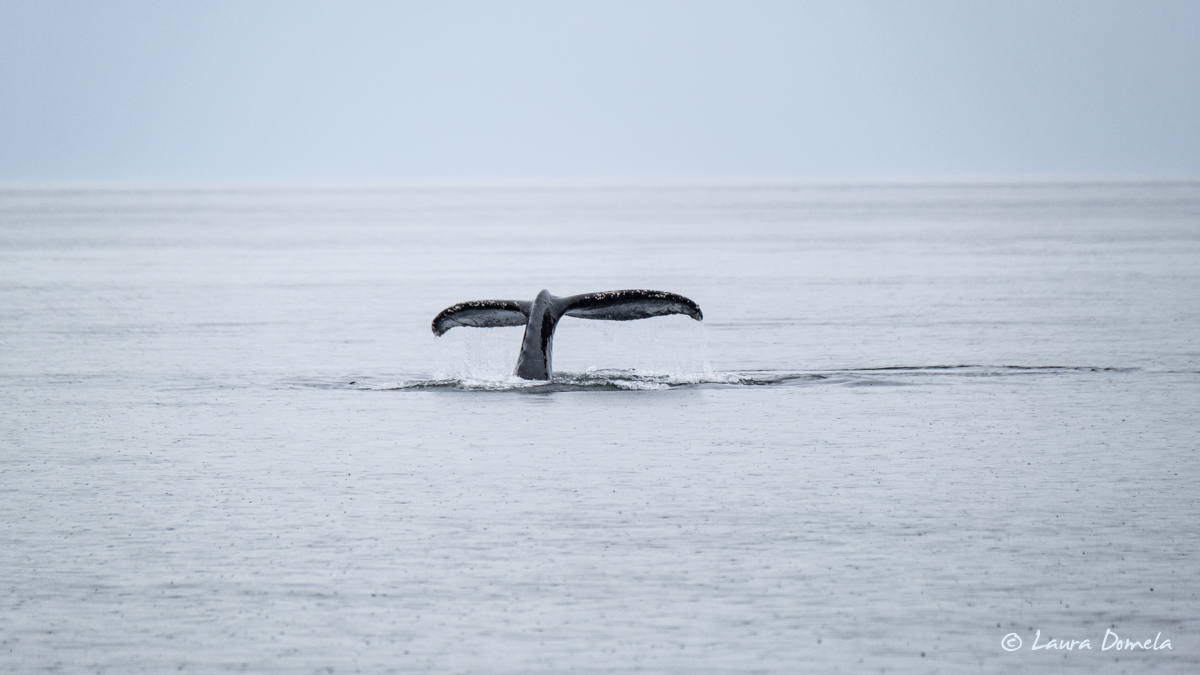 Then, just off of the San Juan Islands at the entrance to Pybus Bay, a big raft of sea otters (quite a few with babies):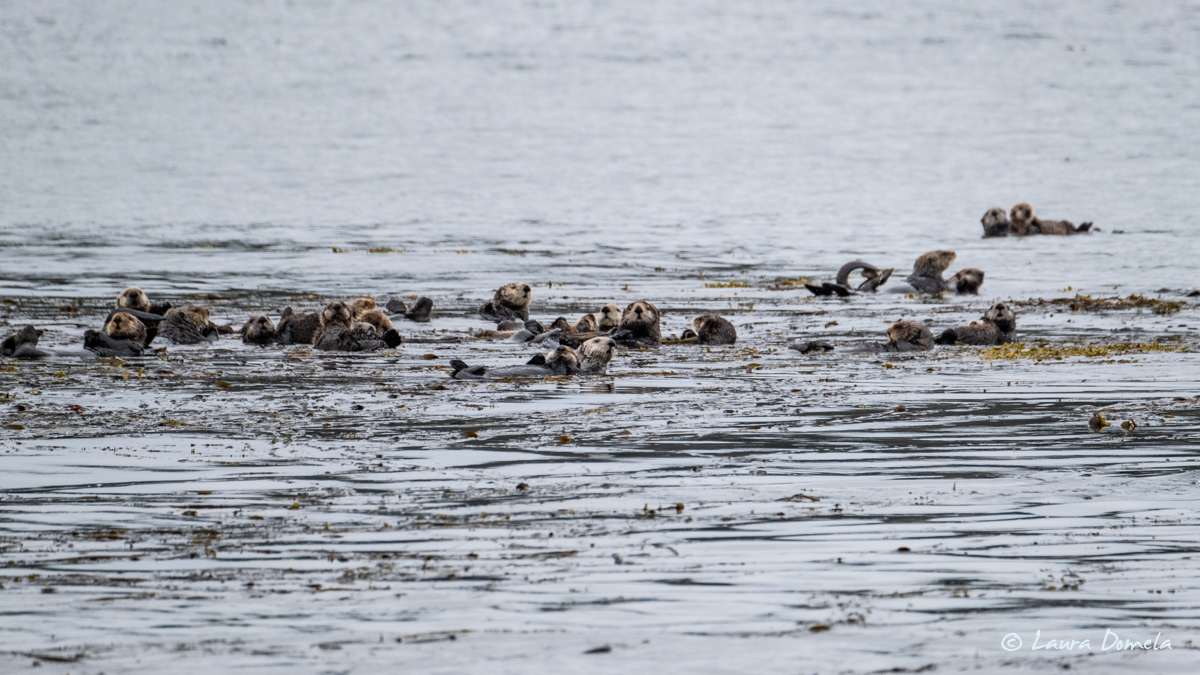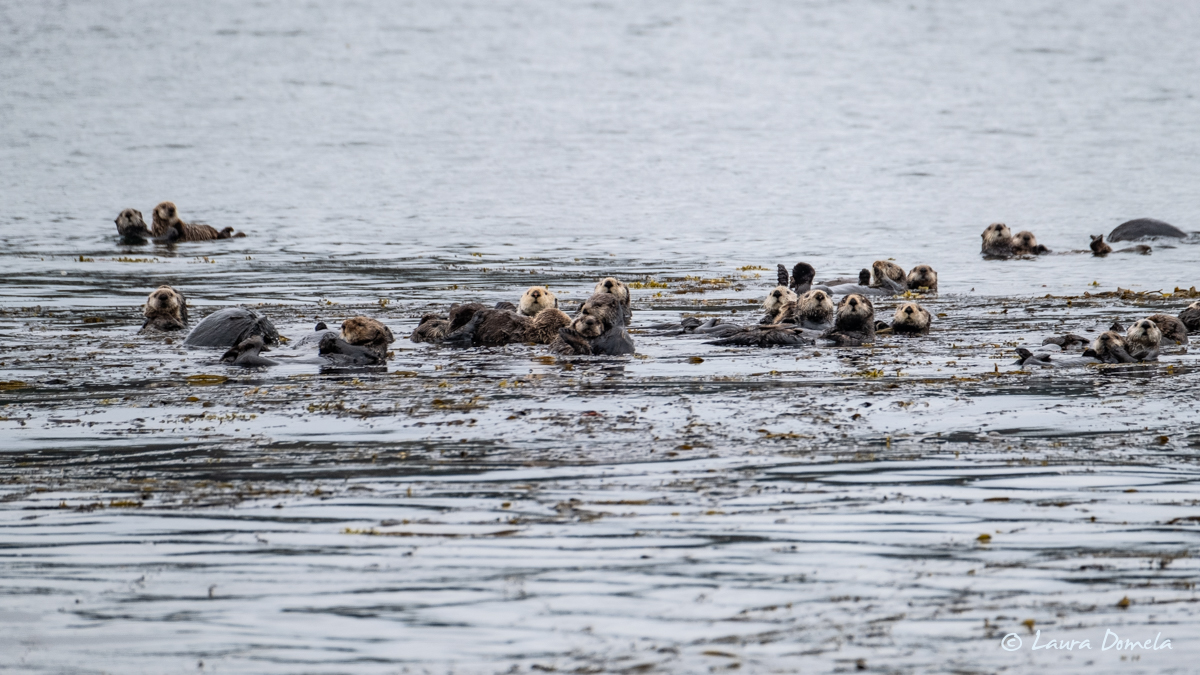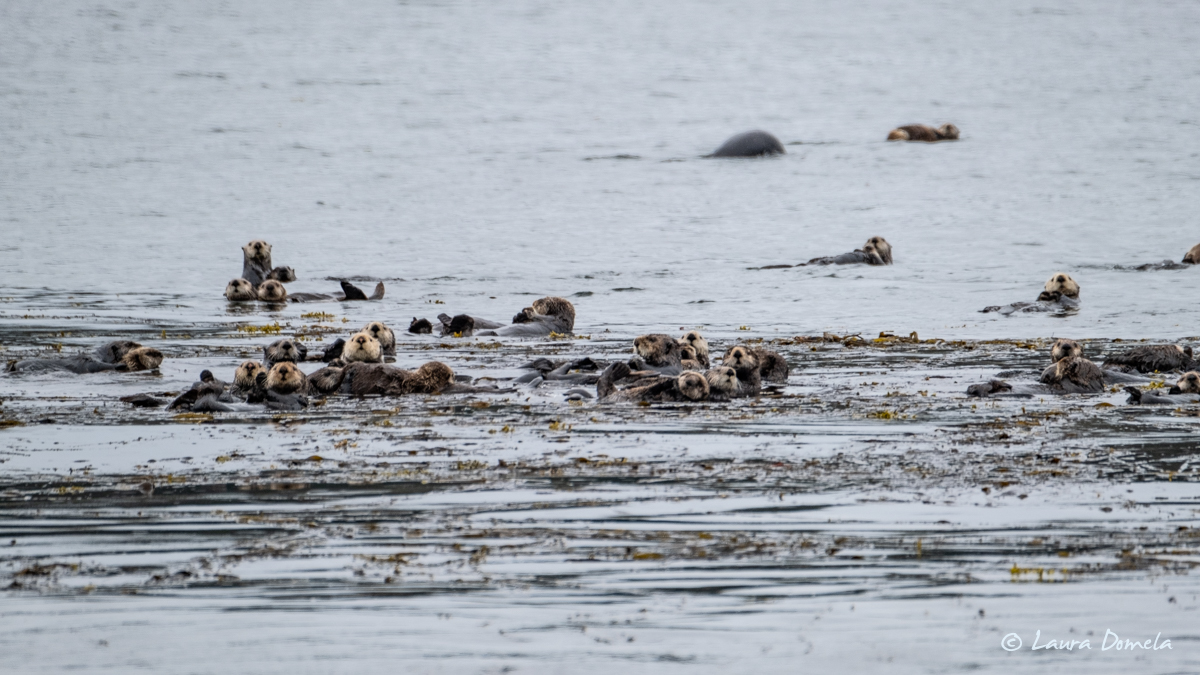 All we need are brown bears on shore here in the anchorage to complete the day!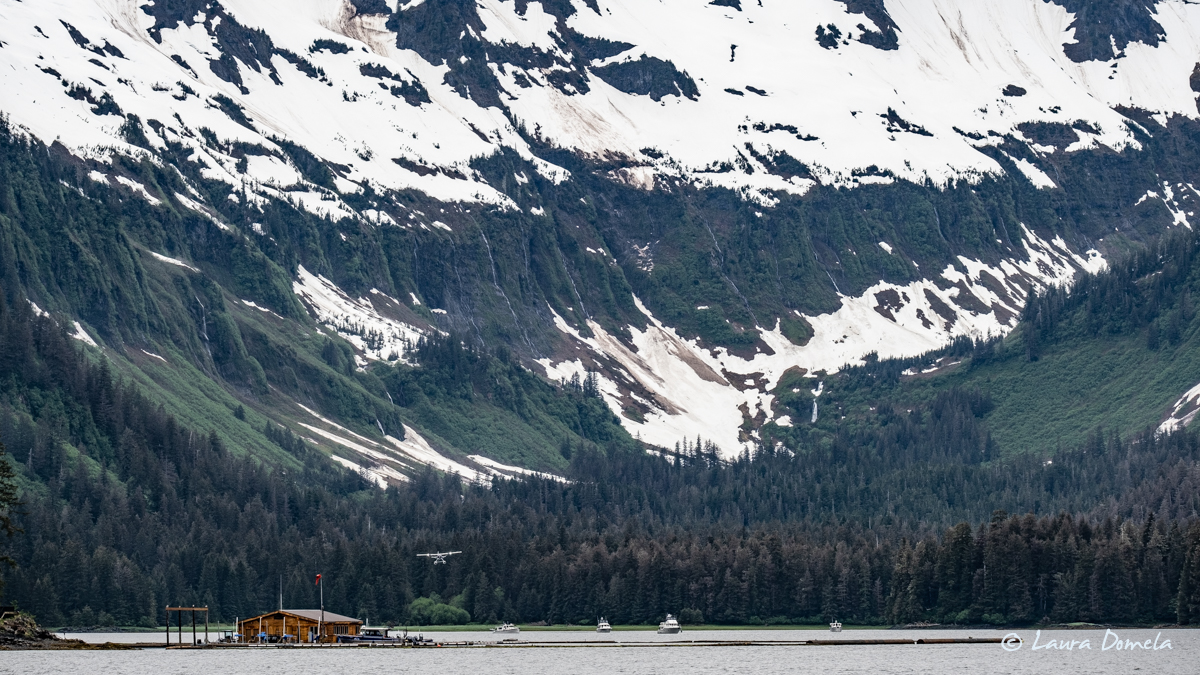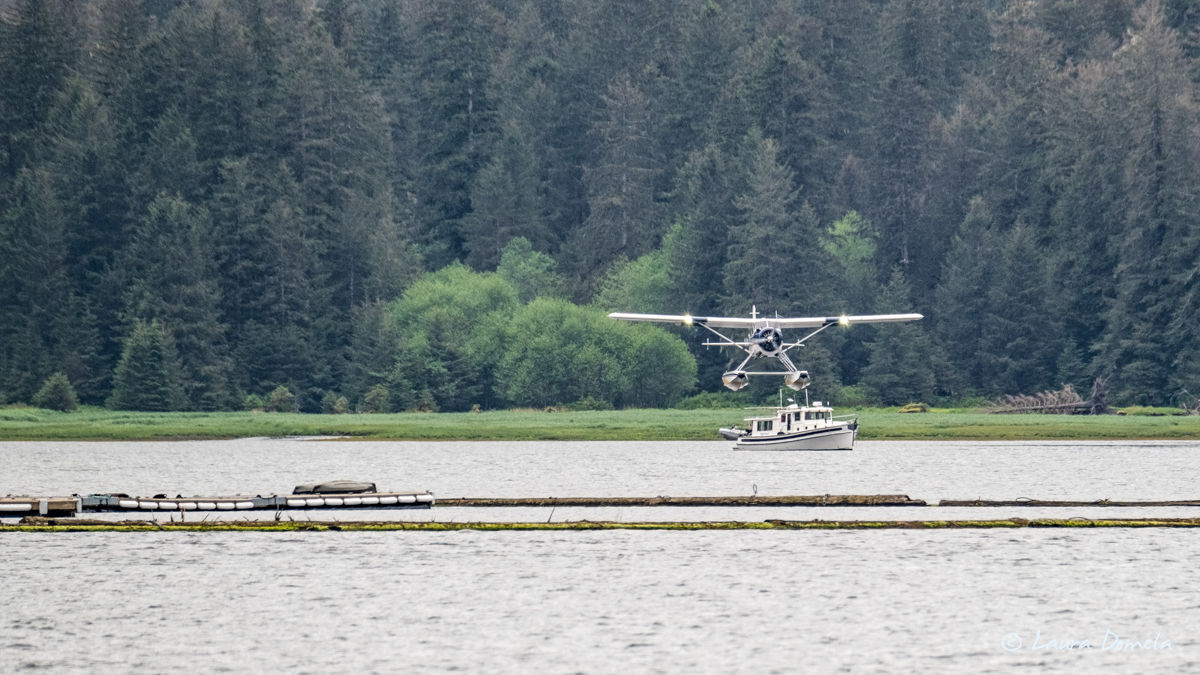 We're all anchored now and will spend two nights here due to some weather that seems to be picking up for tonight/tomorrow. This is the forecast for Southern Chatham Strait (where we're heading next):
Today
NW wind 15 kt becoming S in the morning, then increasing to 25 kt in the afternoon. Gusts to 40 kt in the afternoon. Seas 3 ft building to 5 ft.
Tonight
S wind 25 kt diminishing to 20 kt late. Gusts to 40 kt in the evening. Seas 5 ft.
Mon
S wind 20 kt. Seas 4 ft.
Mon Night
S wind 15 kt. Seas 3 ft.
Tue
N wind 10 kt. Seas 2 ft or less.
We vote for Tuesday! In the meantime, folks are relaxing, fishing, exploring, taking photos, and putting out crab and shrimp traps. We'll all hang in for dinner on our own tonight, and then probably get together for happy hour tomorrow if the weather isn't terrible. Nice to have a day off in such a beautiful location.
Here are some aerial photos of where we are: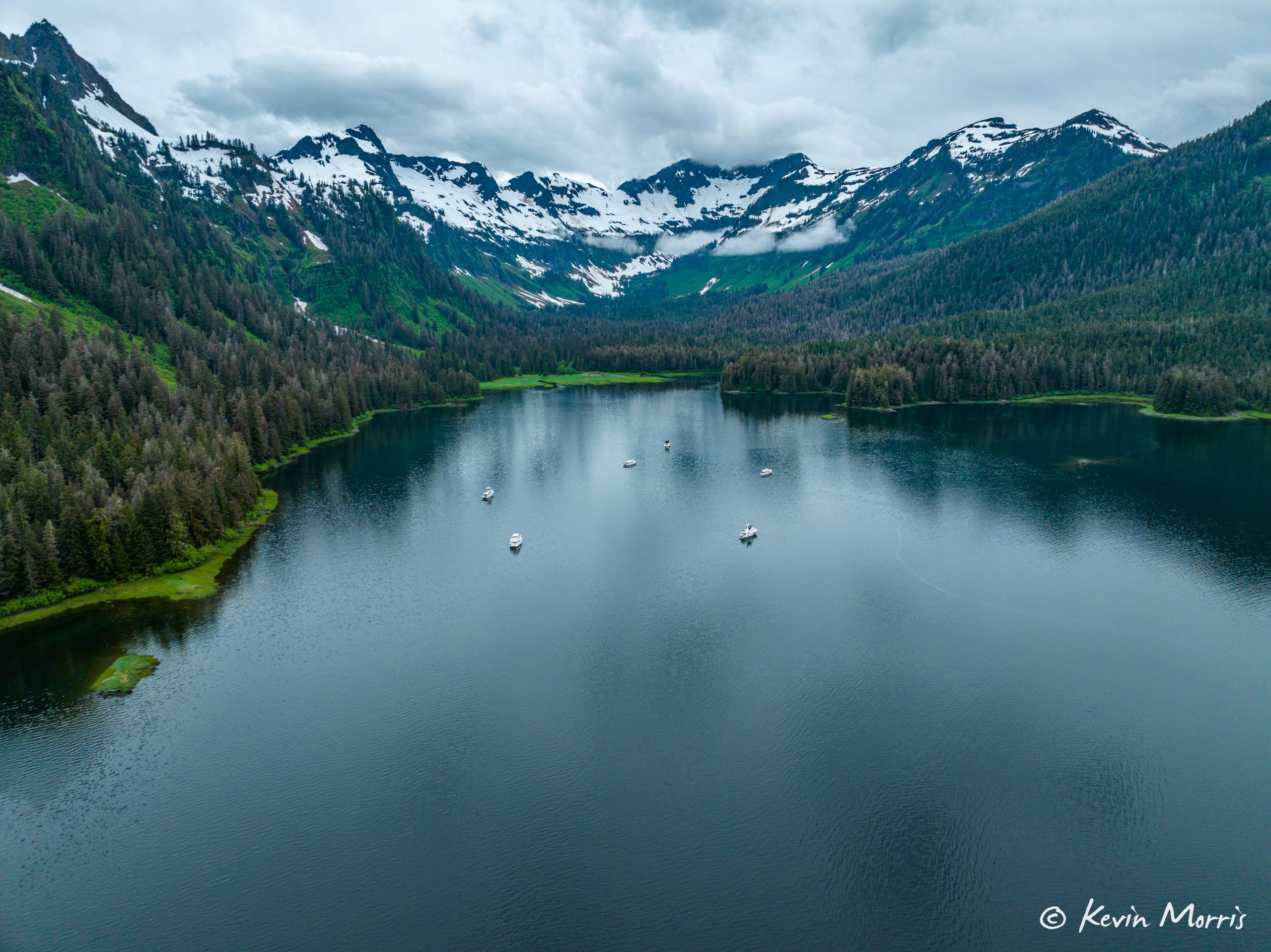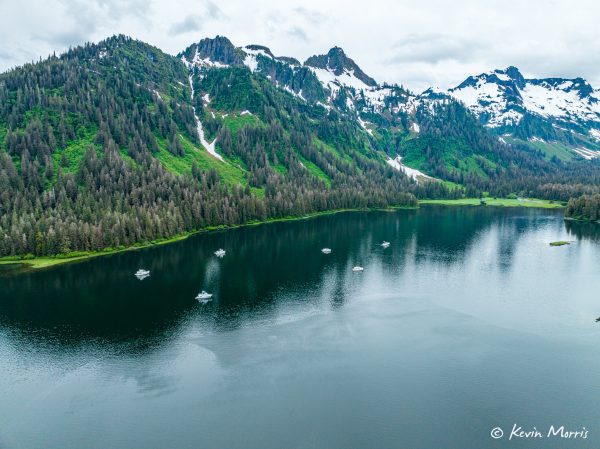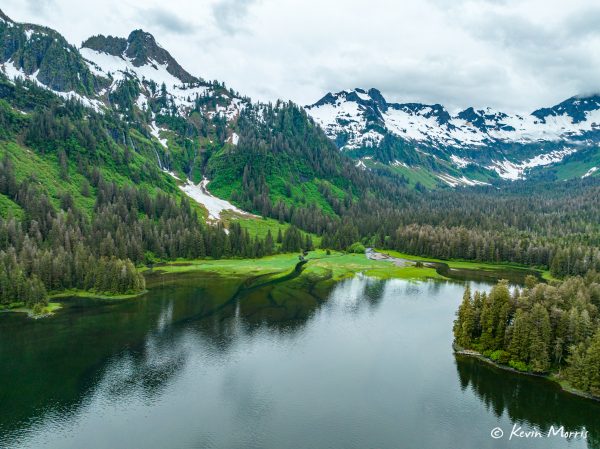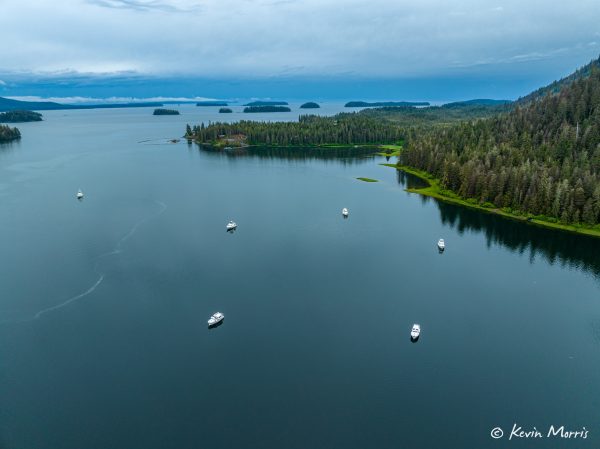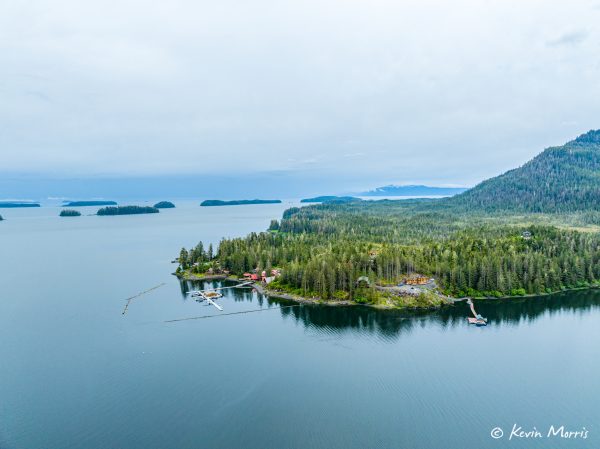 Day 26 – We stayed put in Pybus Bay today. Kevin fished and caught the first halibut of the season (38 inches, about 25 pounds…perfect size!) and we got together on Airship for happy hour (and a halibut filleting demo). Great day off in a gorgeous spot!