We pulled anchor and left Redoubt Bay this morning around 8am.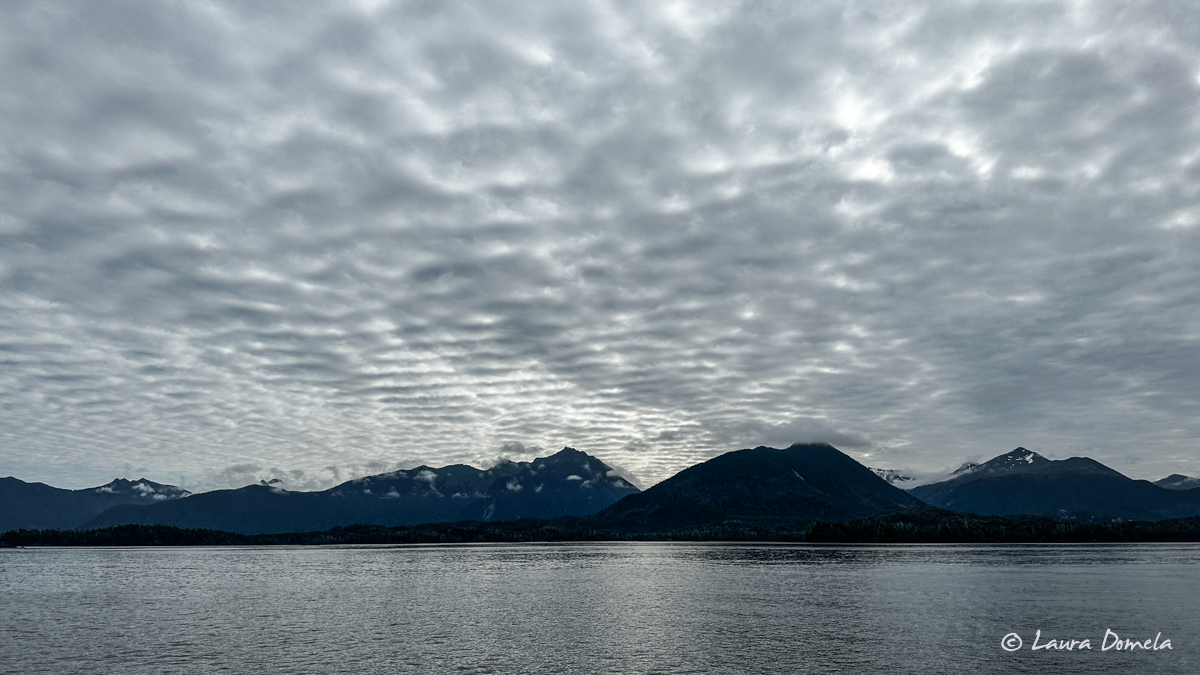 Conditions on the outside were quite calm, with a gentle swell, and I should have taken more photos of the rugged coastline, but I didn't. Tomorrow.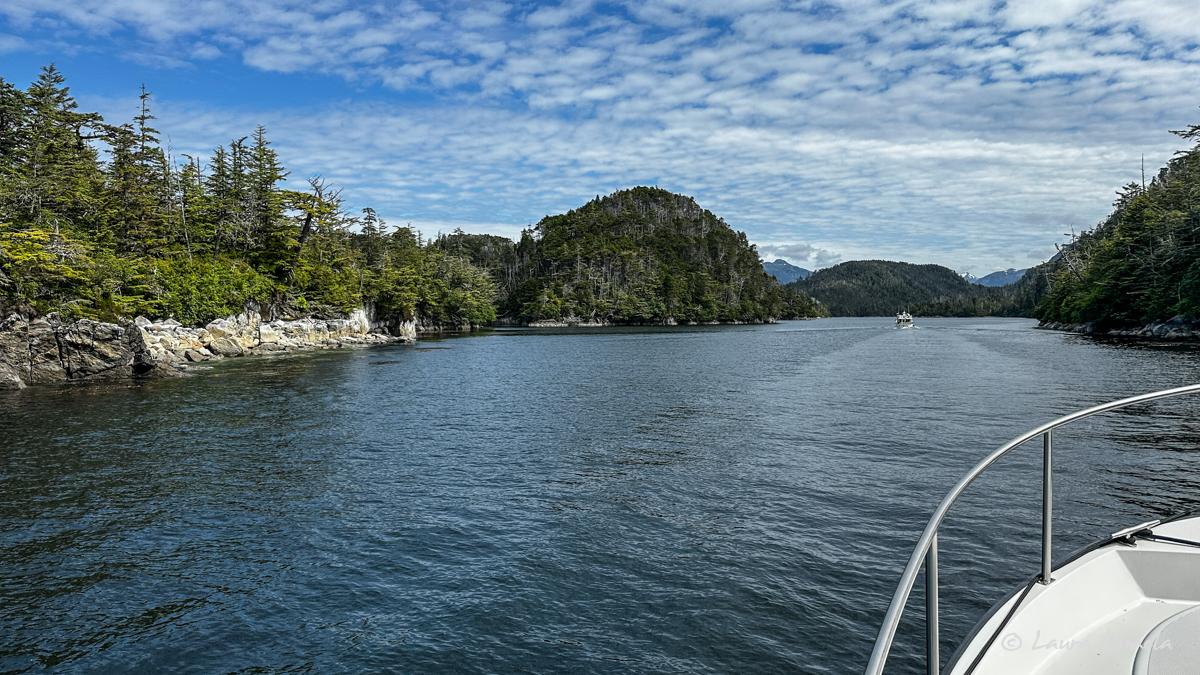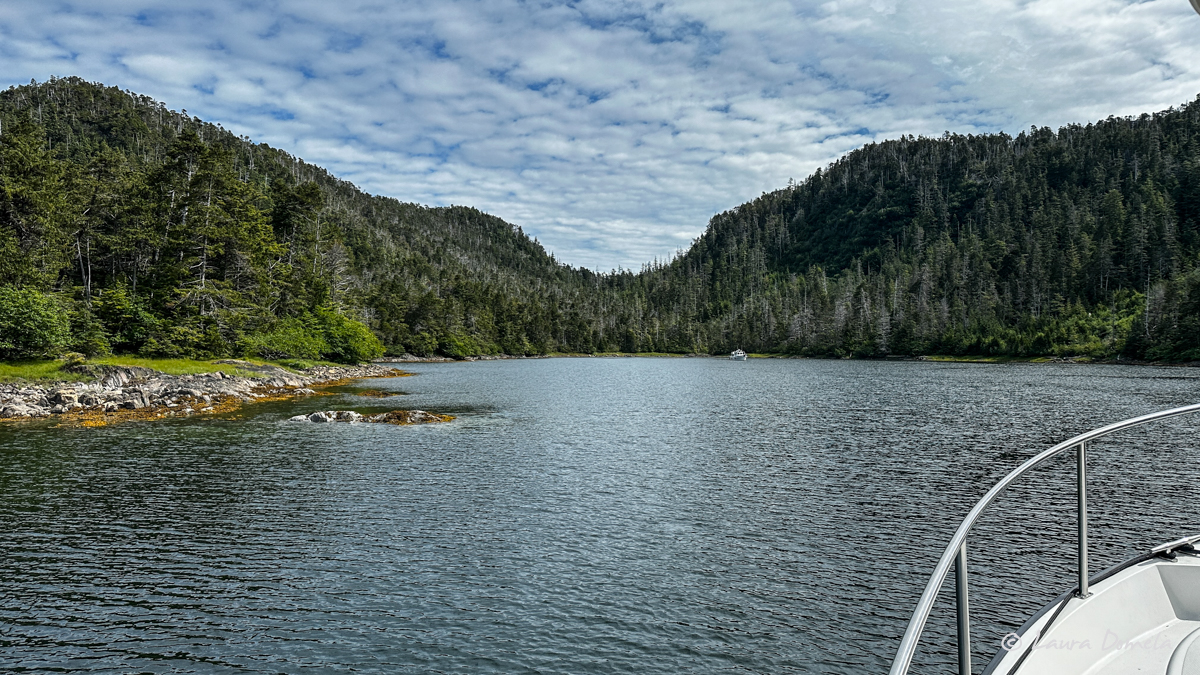 Here's today's route from Redoubt Bay to Scow Bay: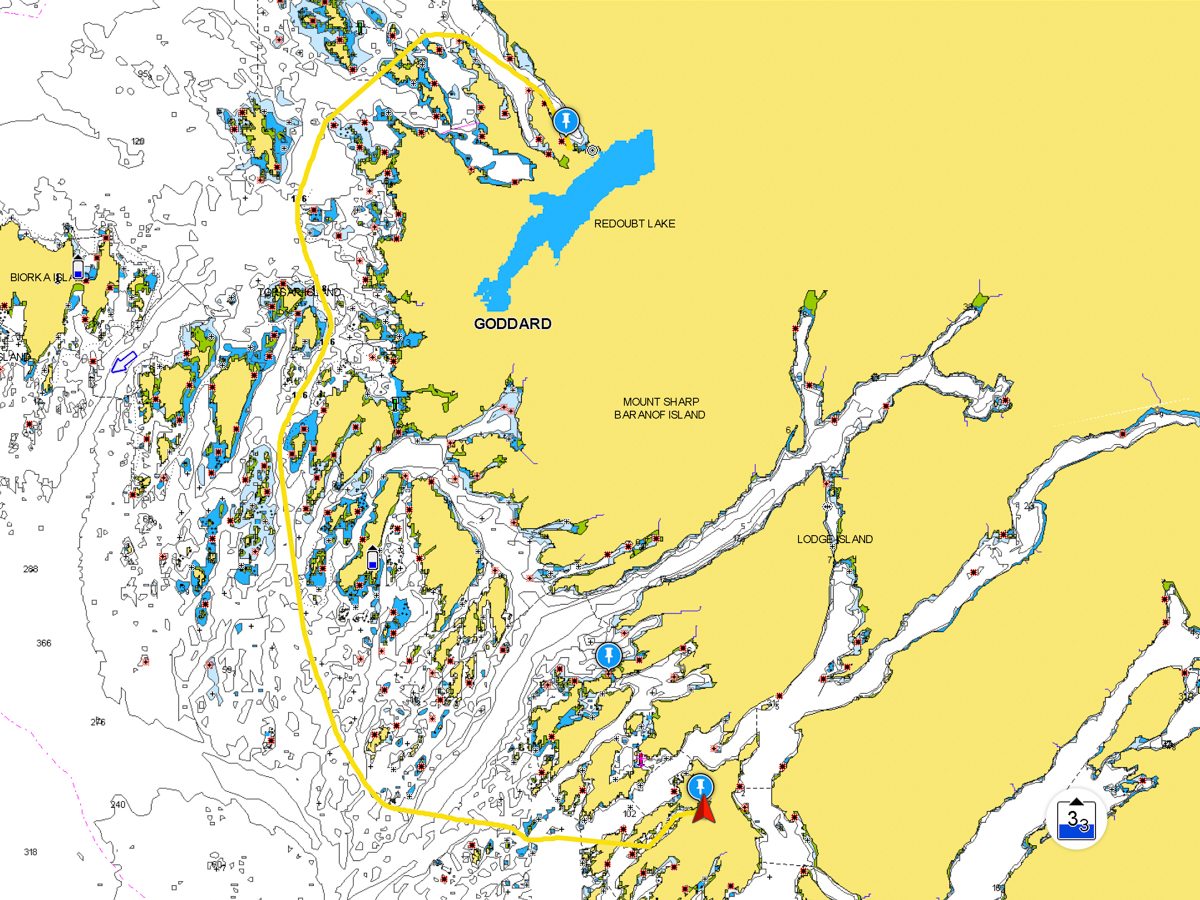 And here's a close up so you can see how skinny the entrance is to Scow Bay: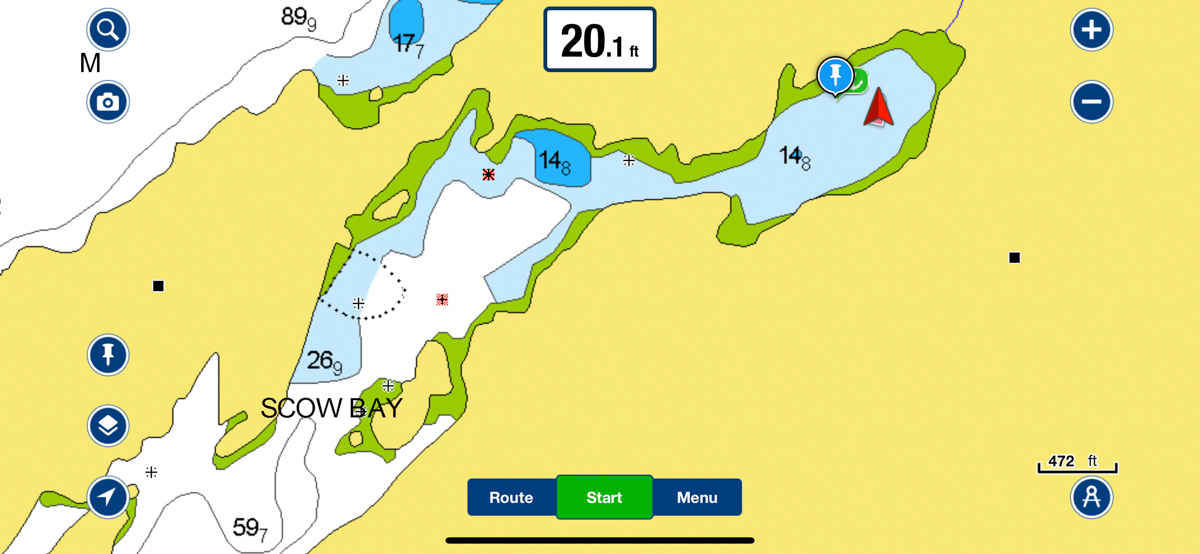 And an overall so you get a feel for how far down the west side of Baranof we are at the moment: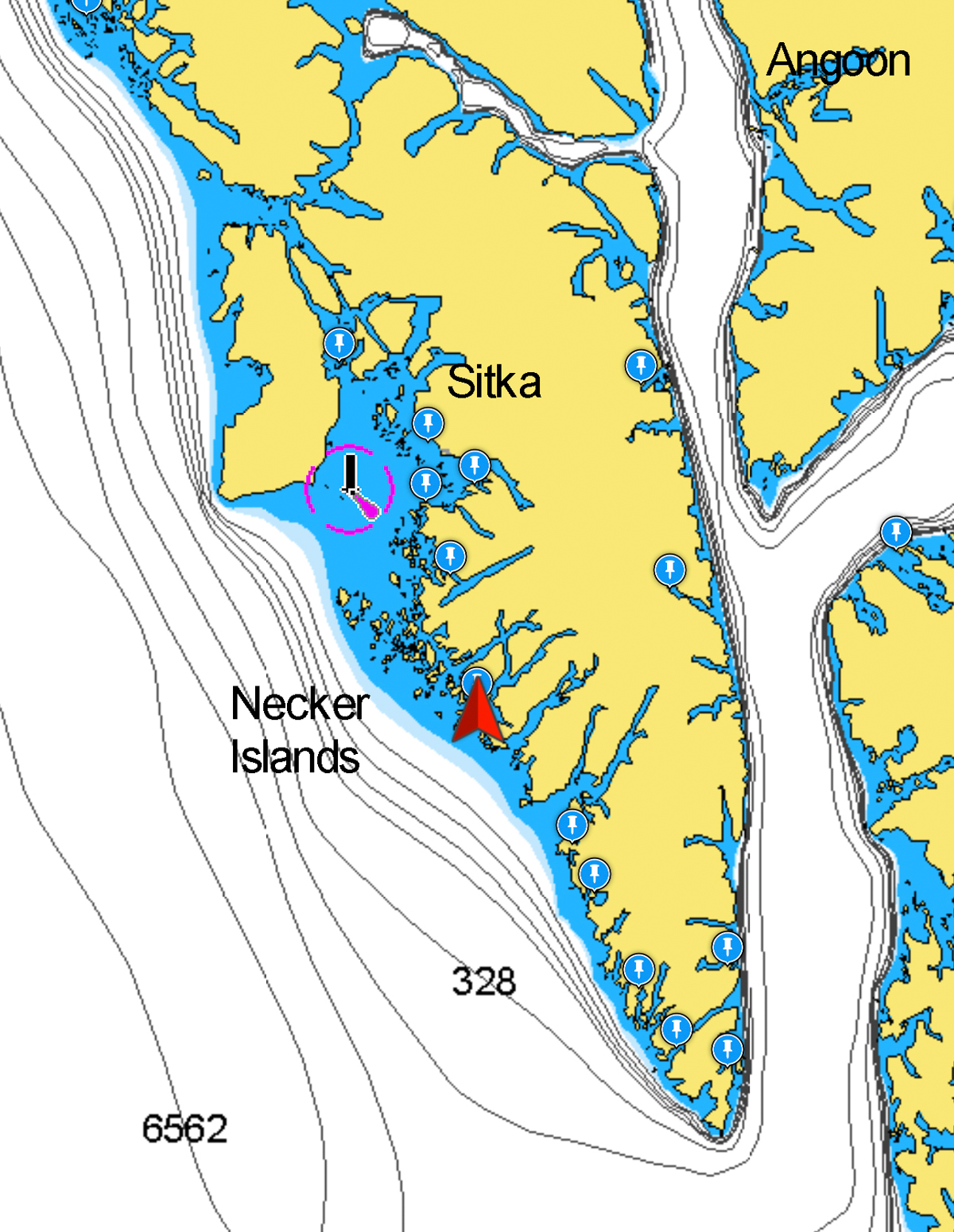 After we were anchored/rafted, Kevin and Dan took the dinghies back outside to do some fishing.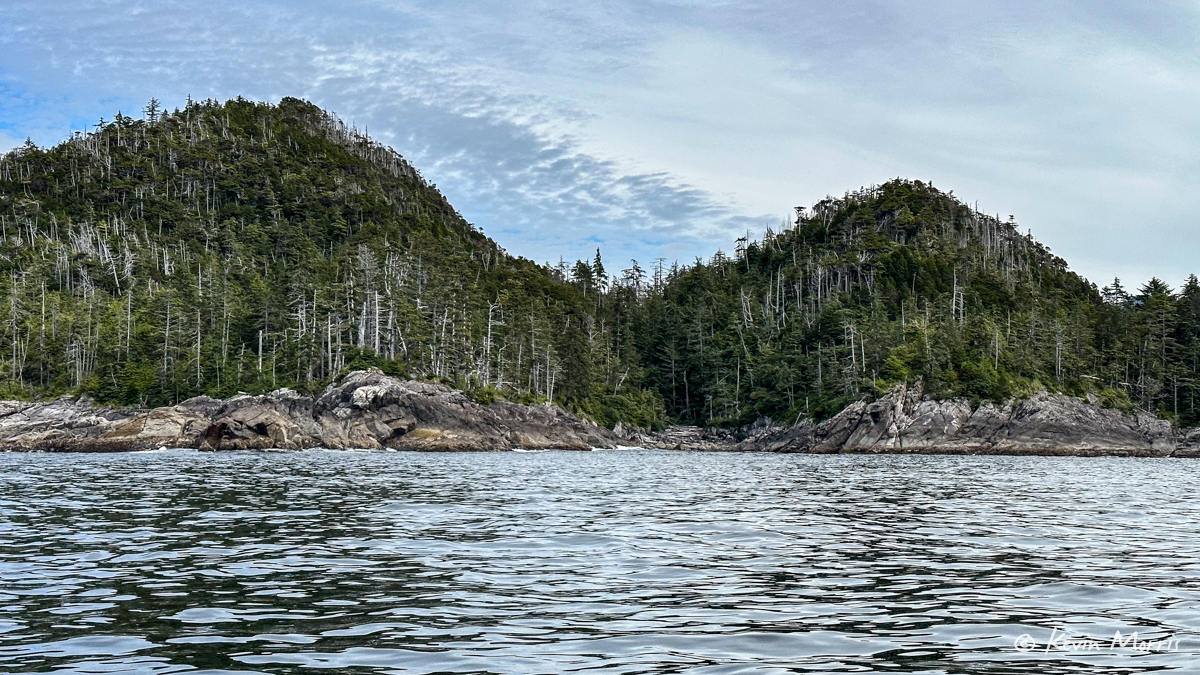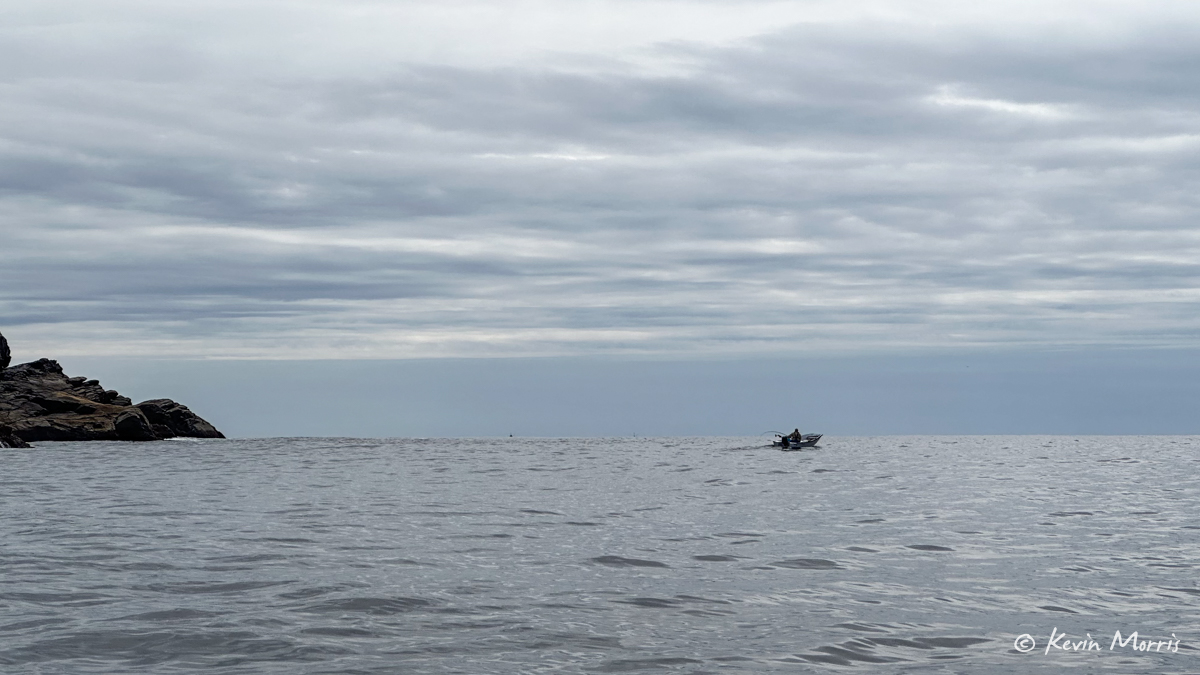 Kevin caught but did not keep some number of rockfish, a few greenling, and a too small ling cod. Dan caught a coho and a king (and generously shared a nice piece of king with us!)
Here are some drone shots of the anchorage and surrounding area. Just beautiful!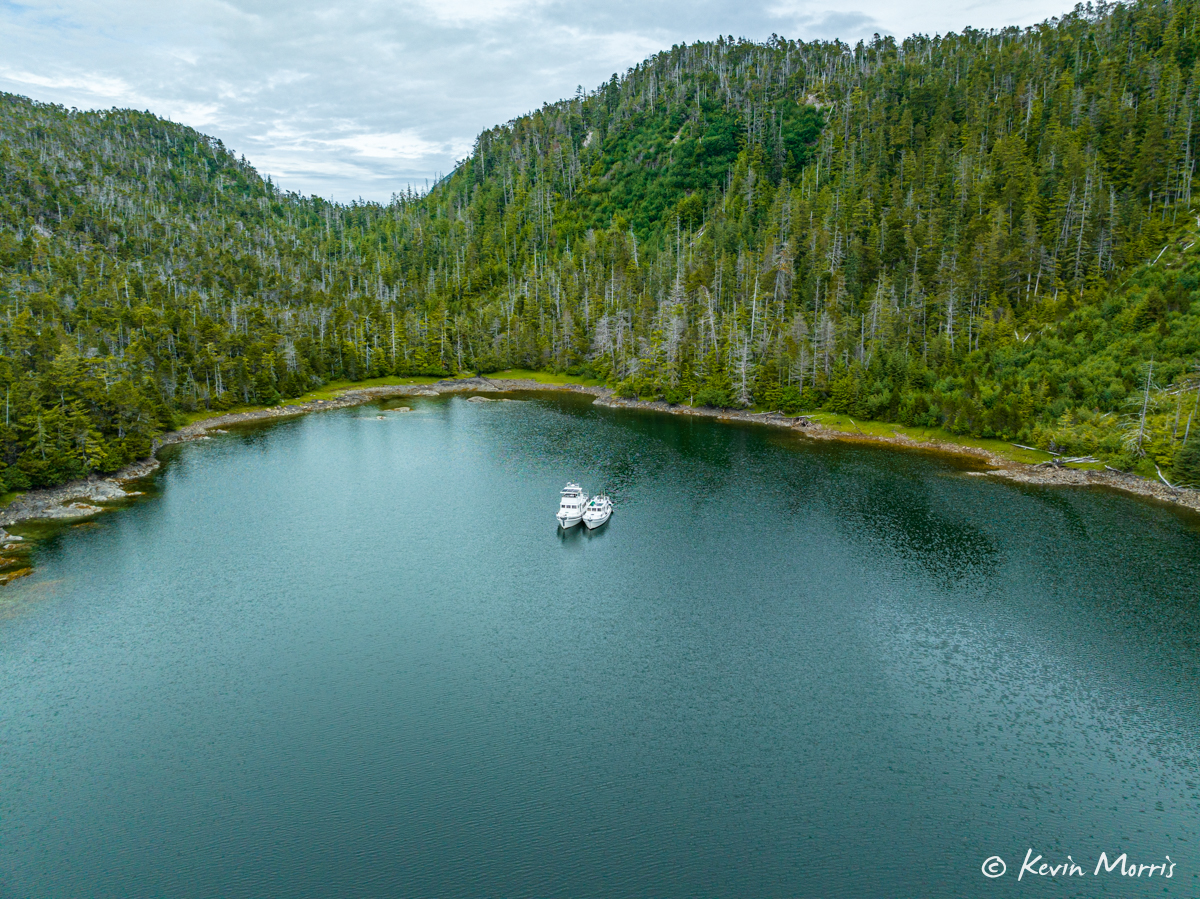 You can see in this next shot how skinny the entrance to Scow Bay is…keep to starboard and avoid the kelp and you're good!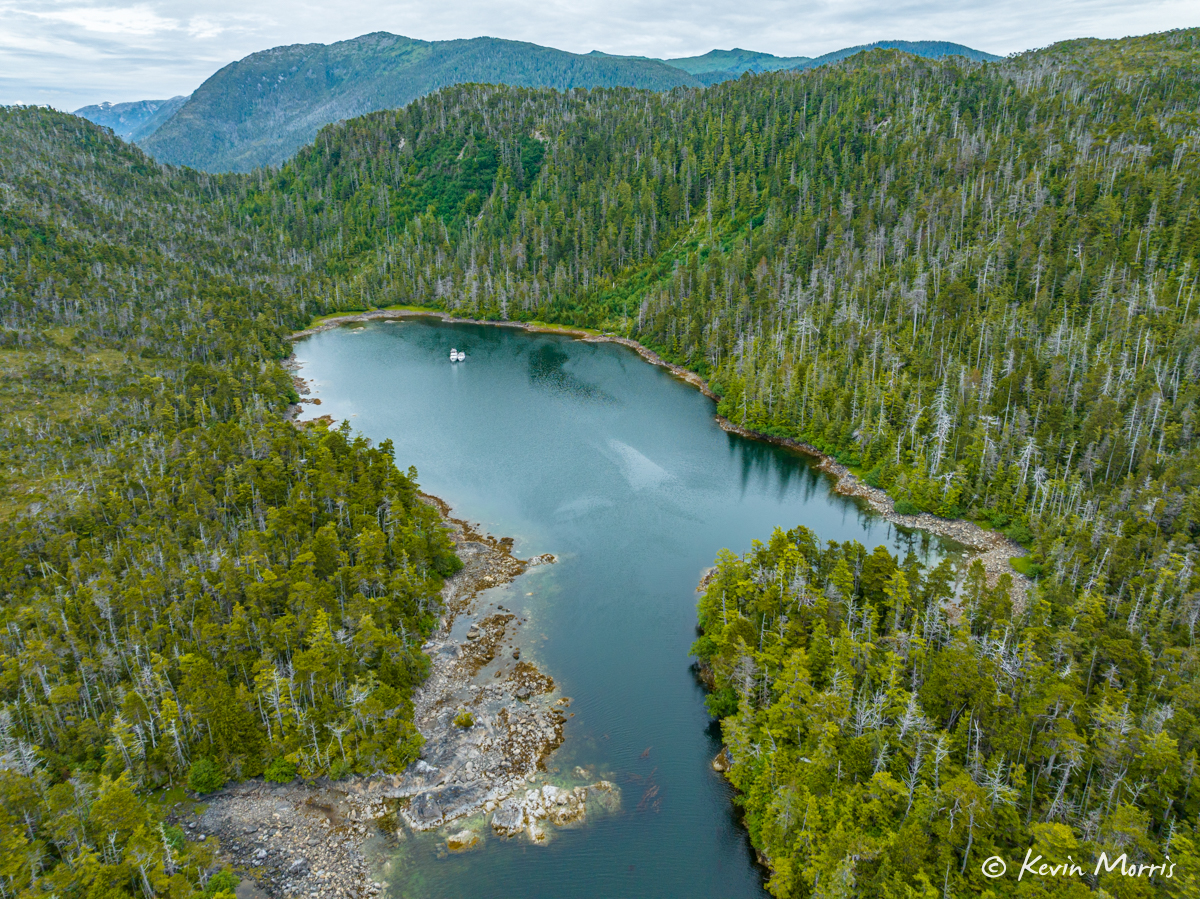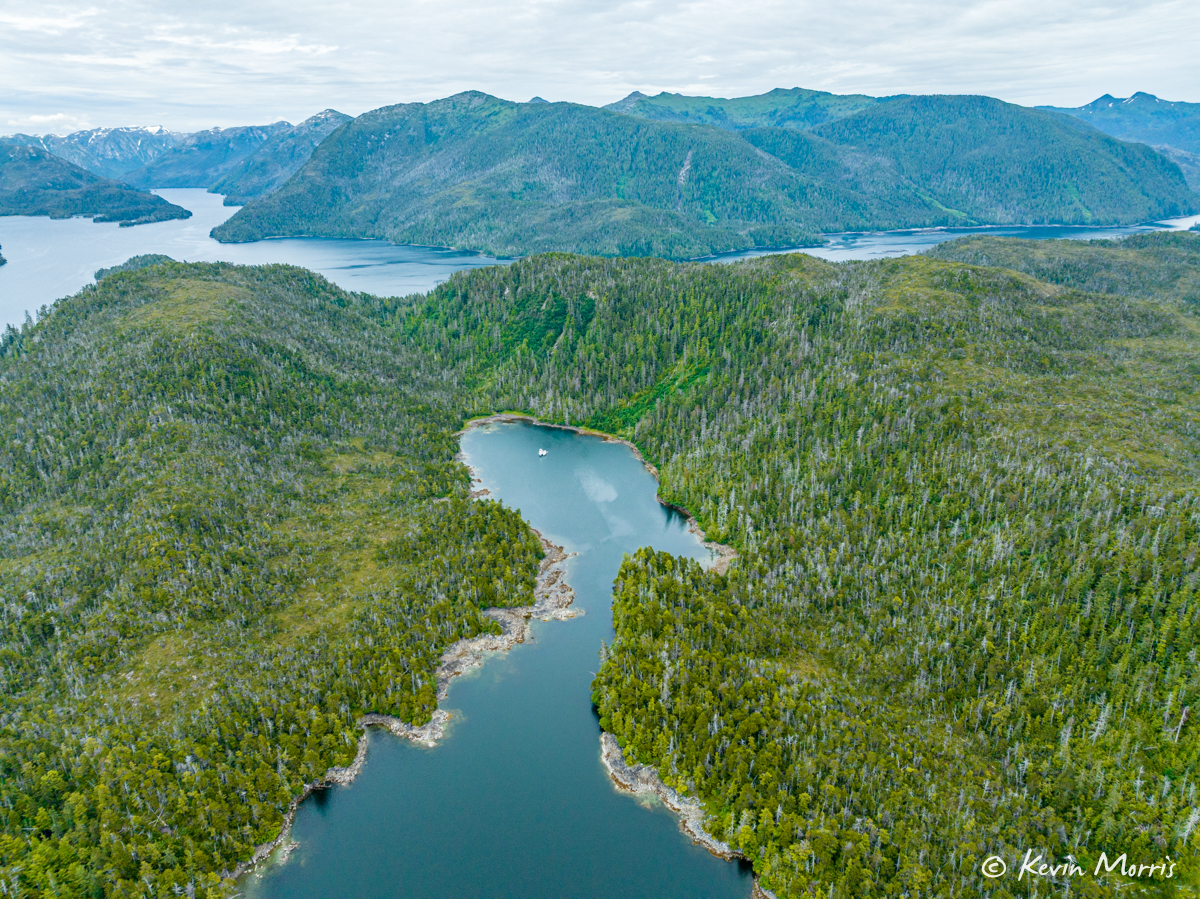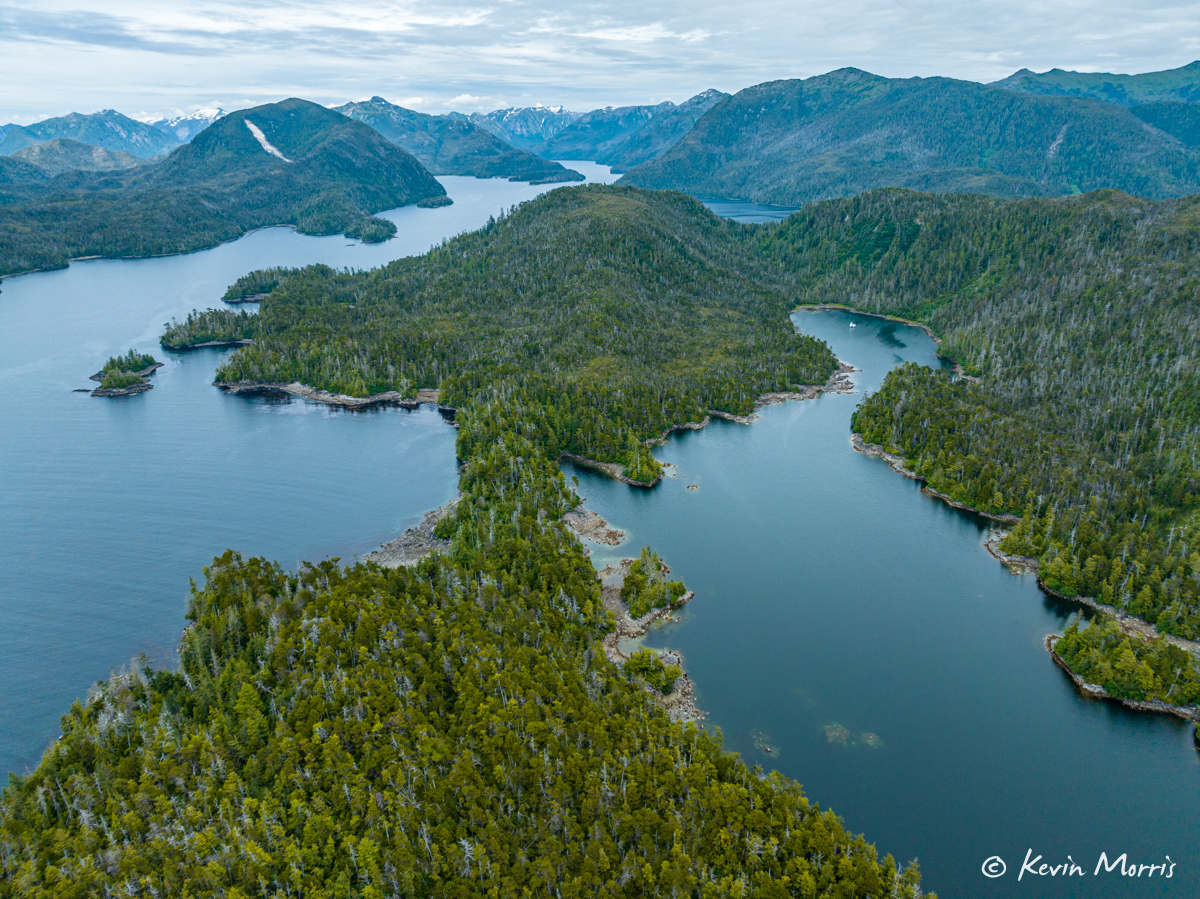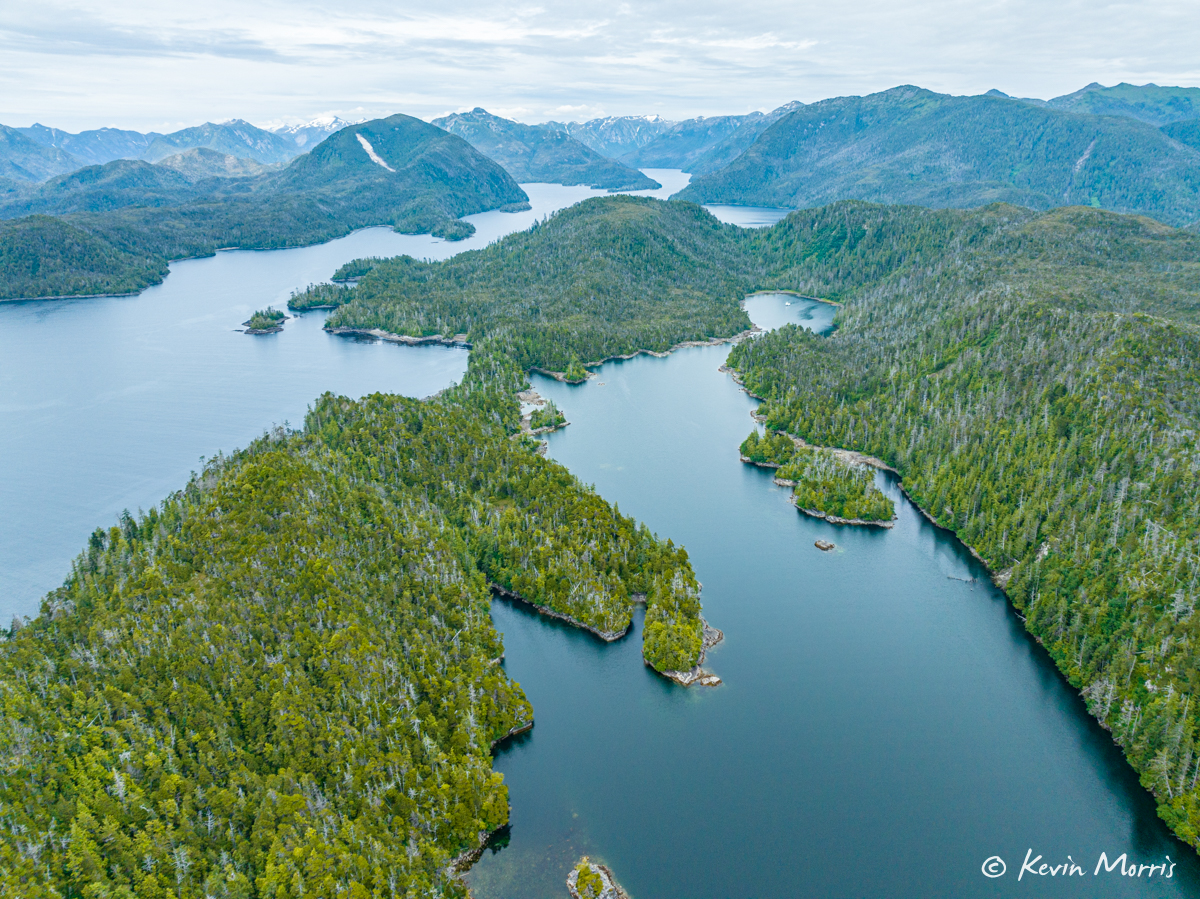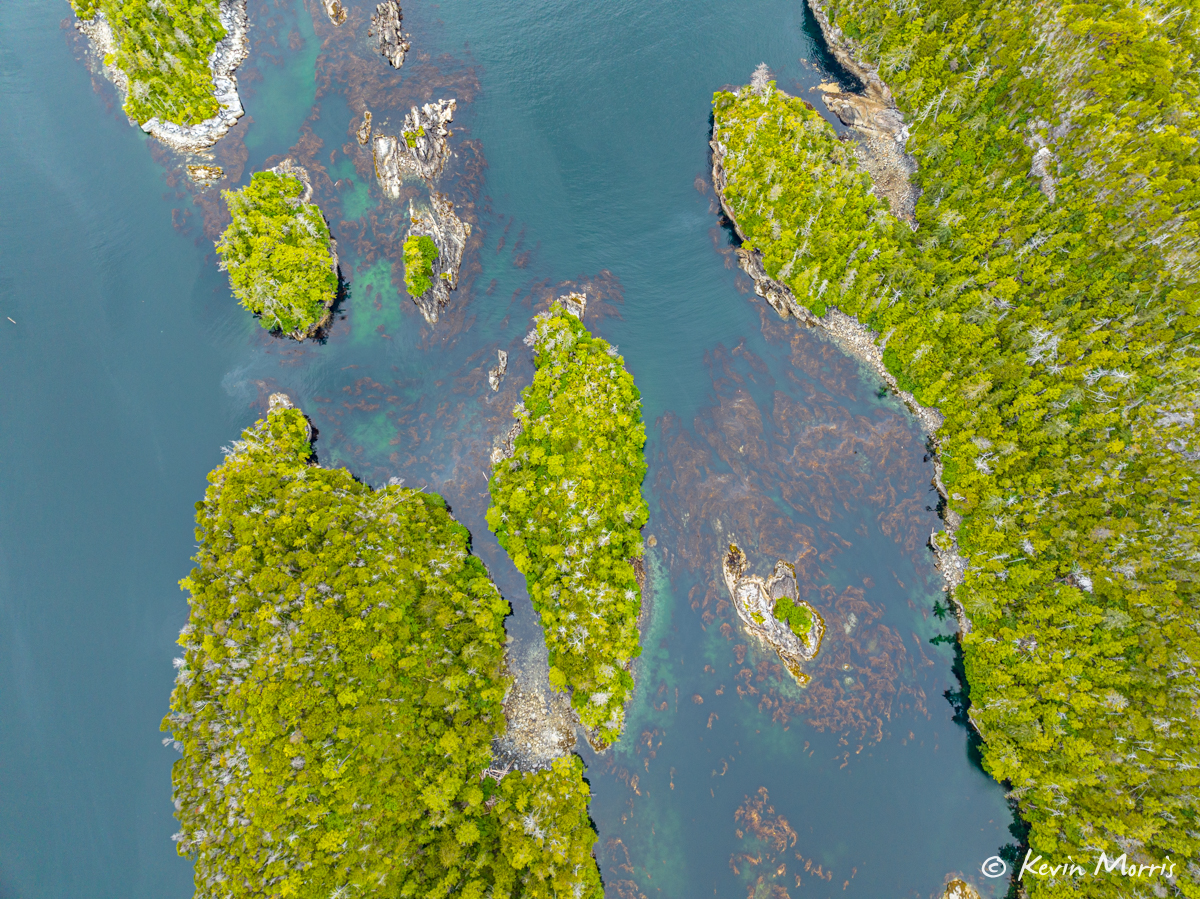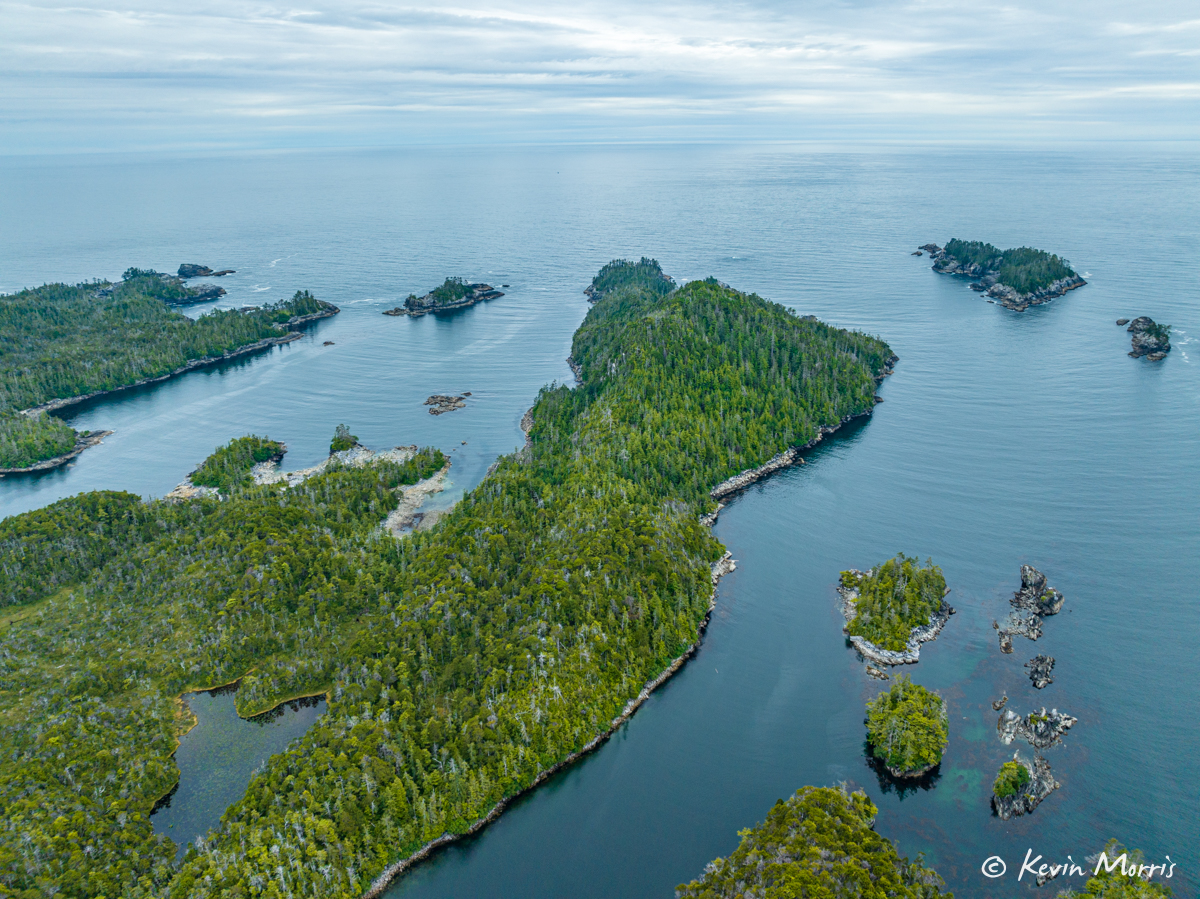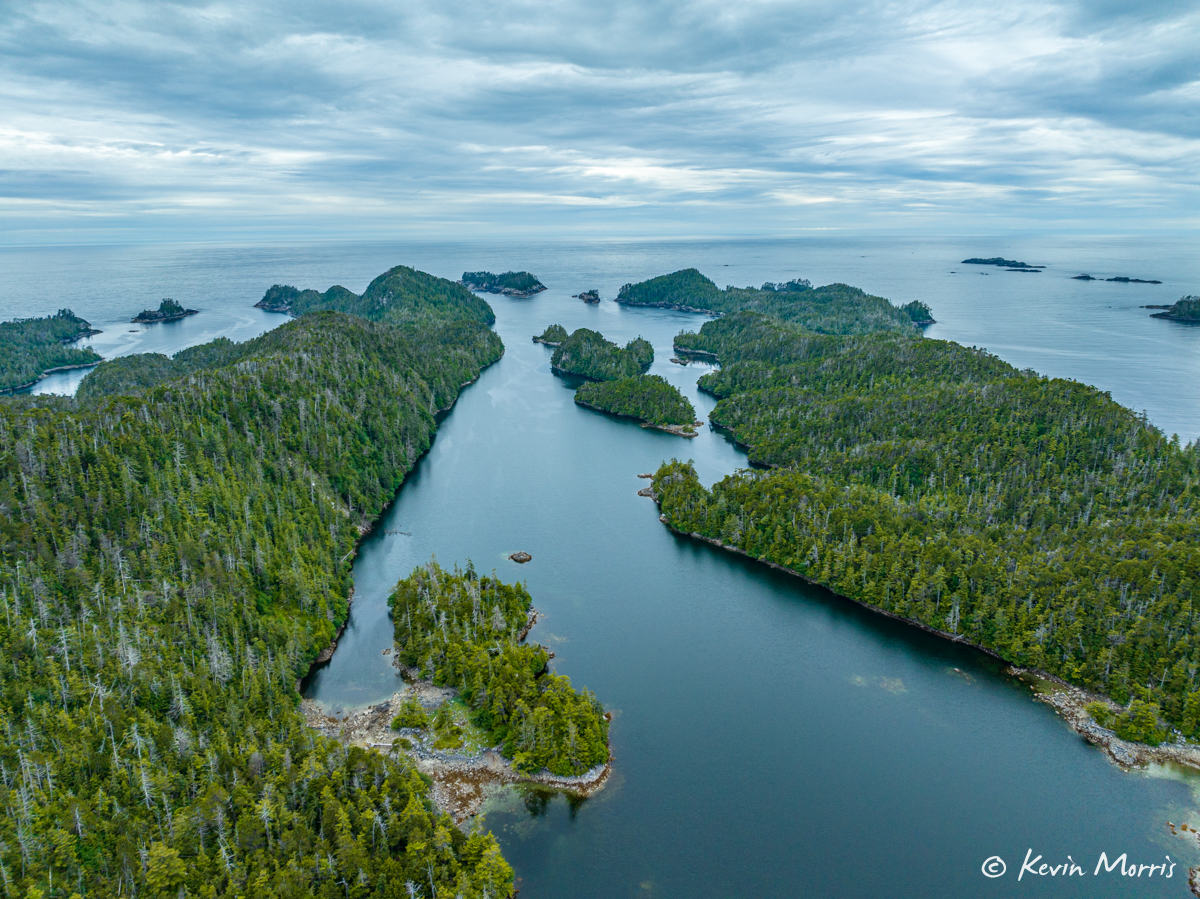 Gorgeous day!!
Just before dinner Kevin and I took the dinghy out to poke around in some of the little hidey holes…nothing too exciting, but pretty!