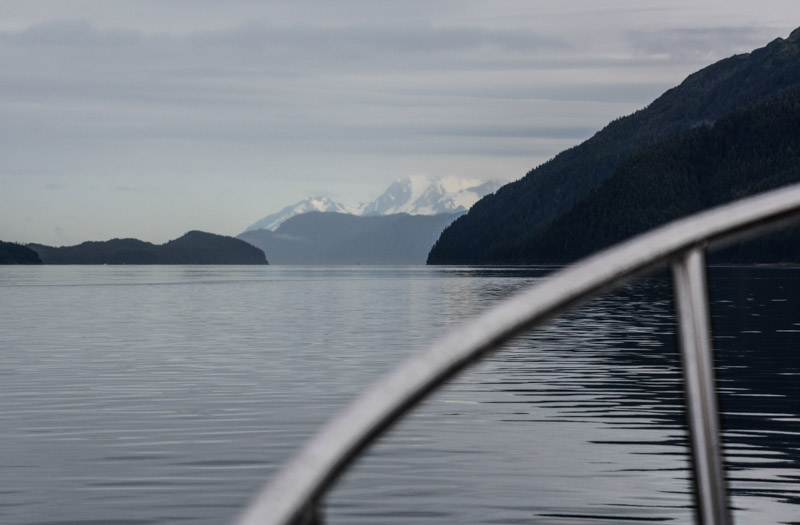 We left Pelican yesterday morning around 7:30am and headed toward Dundas Bay in Glacier Bay National Park. It was sprinkling a little bit, but the sky was clearing and we had a nice view of Brady Glacier underneath a cloud layer as we entered Cross Sound.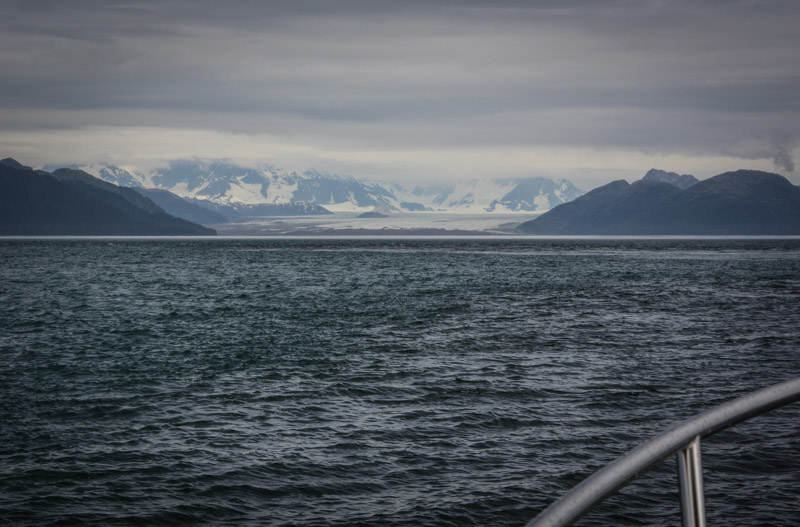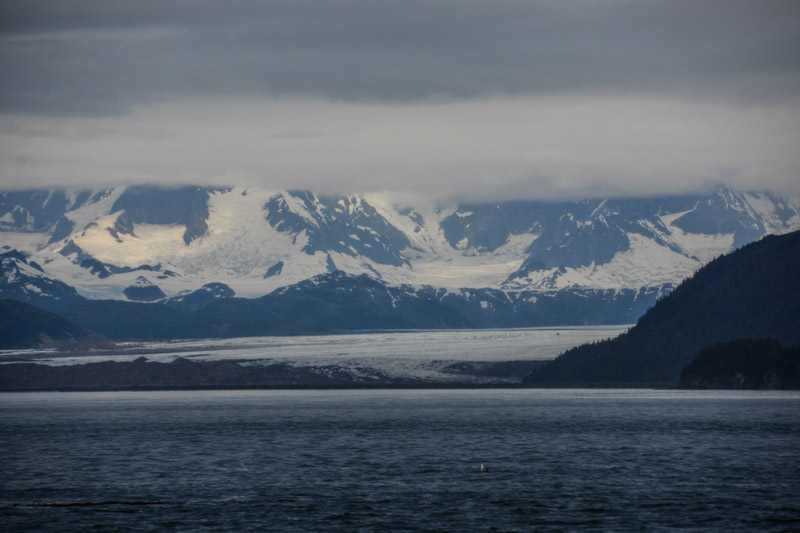 Cross Sound was literally swell-less…just a very slight chop. We made our way into Dundas Bay, an unrestricted part of Glacier Bay National Park that you don't need a permit for. Since Glacier Bay National Park is about the size of Connecticut (well, most things are up here in Alaska) we decided to save it for another trip, since it's likely we won't have internet in there for a week or so, and we've already asked a lot of our team in the way covering for us while we explore all these remote areas with no internet). We headed for what was recommended as the best anchorage in Dundas Bay, the most NW arm with a view of Brady Glacier:
Yep, I think this'll do.
Here's our track from Pelican to the Dundas Bay anchorage (36.2 nautical miles):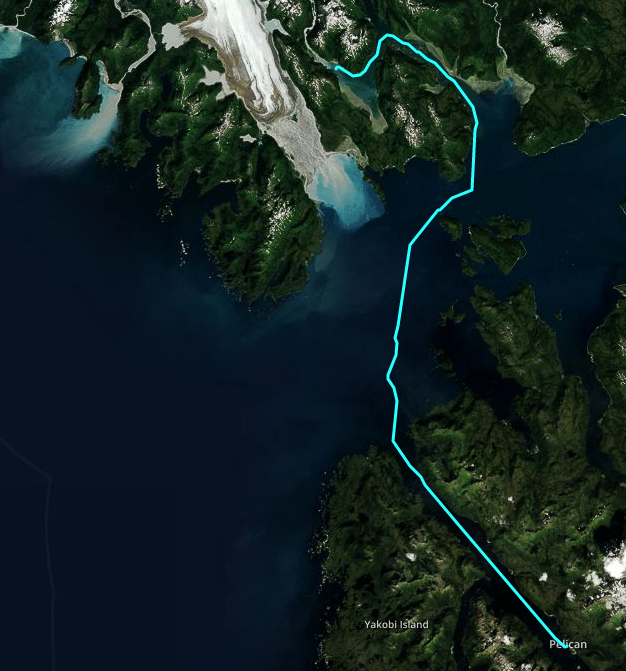 We took a dinghy excursion around to the mouth of the bay and saw tons of otters, sea lions, and lots of wood, but no bears.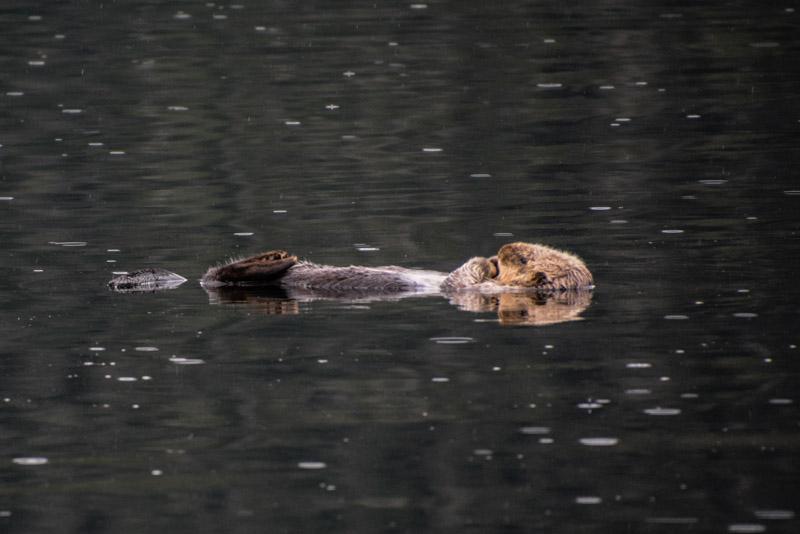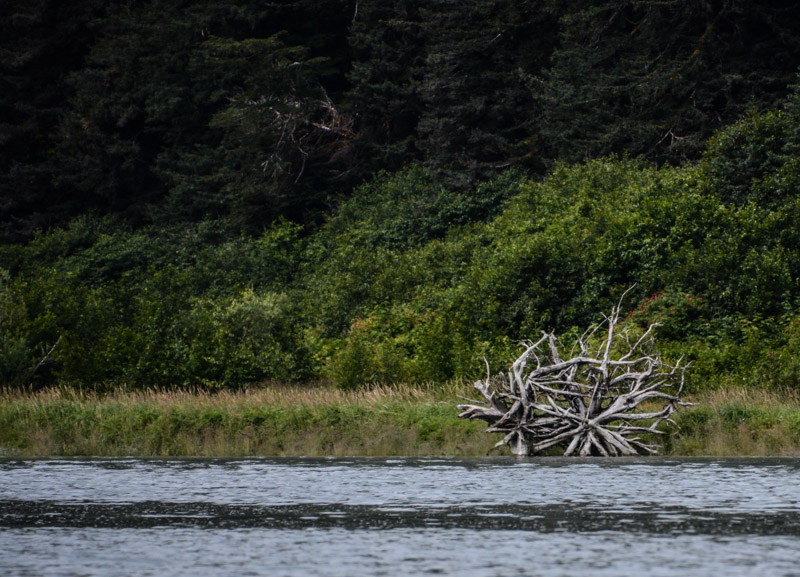 More photos from the dinghy excursion around the bay: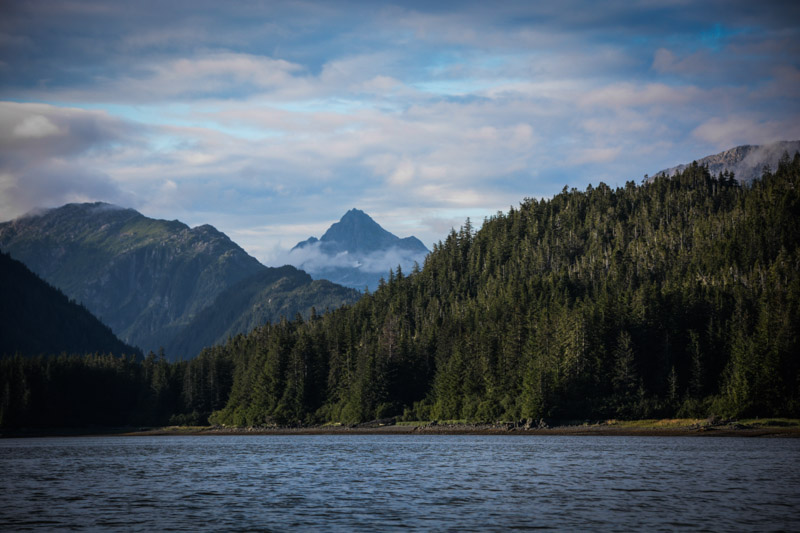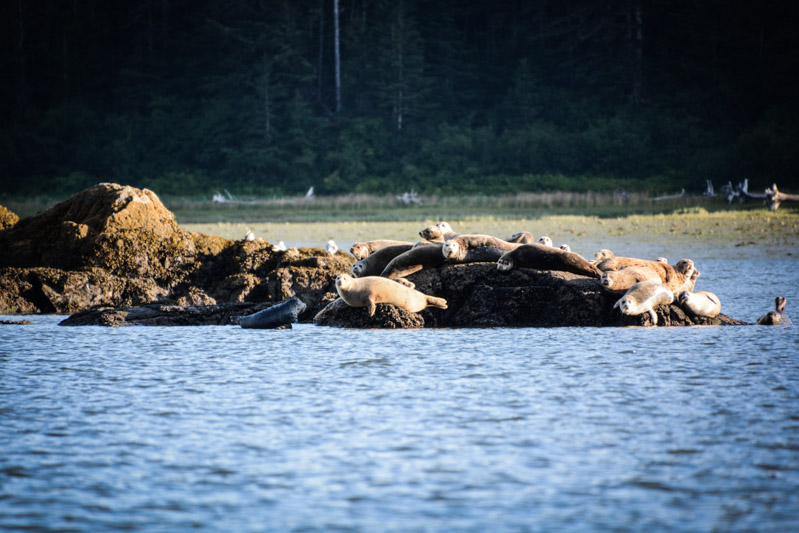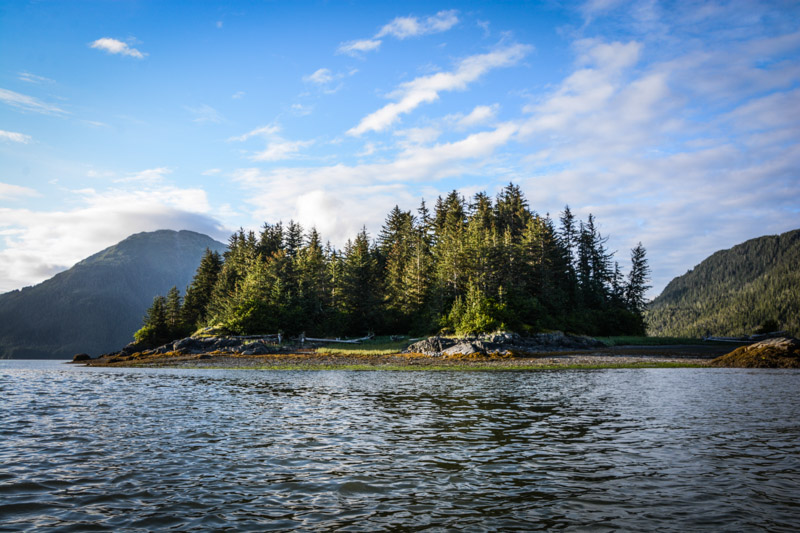 The otters are so comic!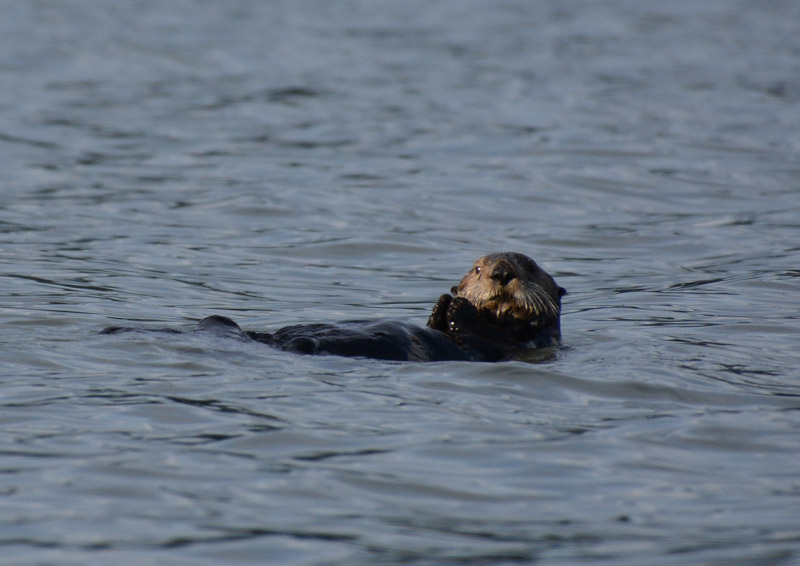 Oops. Sorry to interrupt, guys!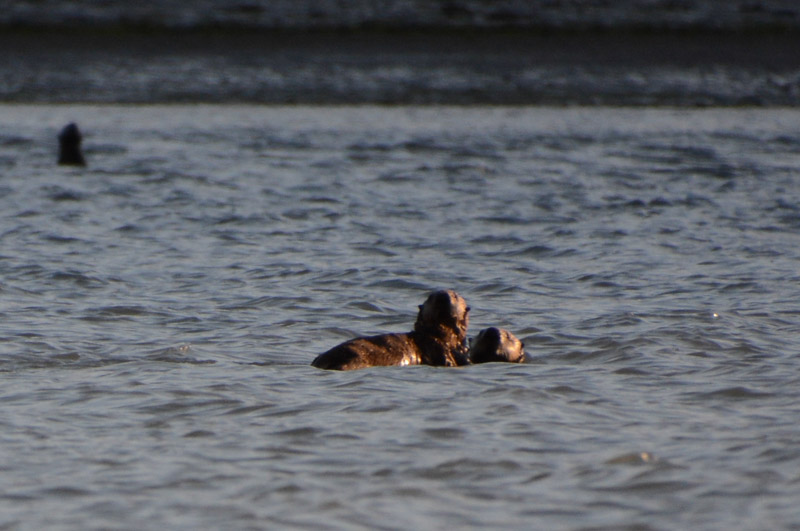 This one used the other one's head to "step up on" to get up higher for a better view. So rude!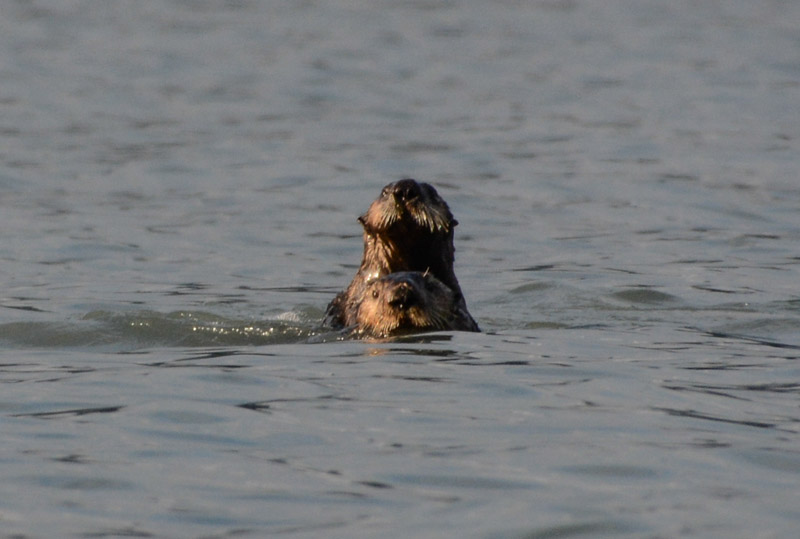 Heading back toward Airship (teeny, teeny tiny white dot you probably can't see):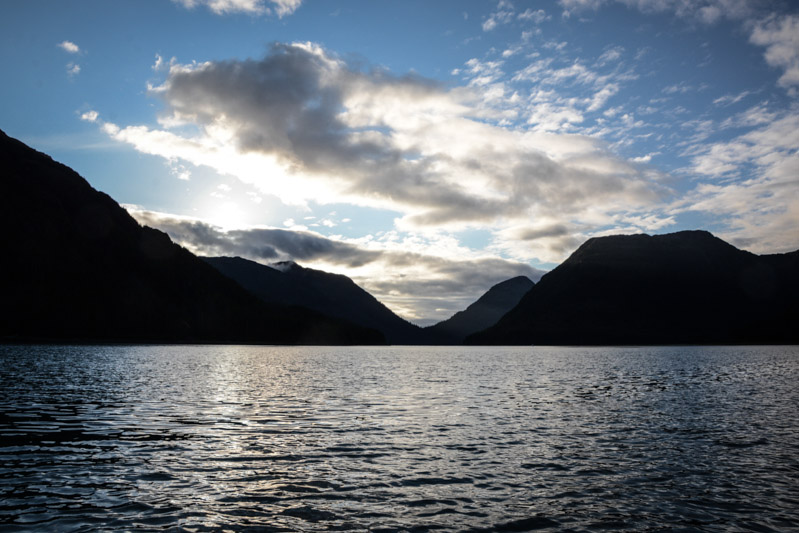 Later in the evening the clouds cleared again and gave us a nice view (as opposed to that earlier, crappier view):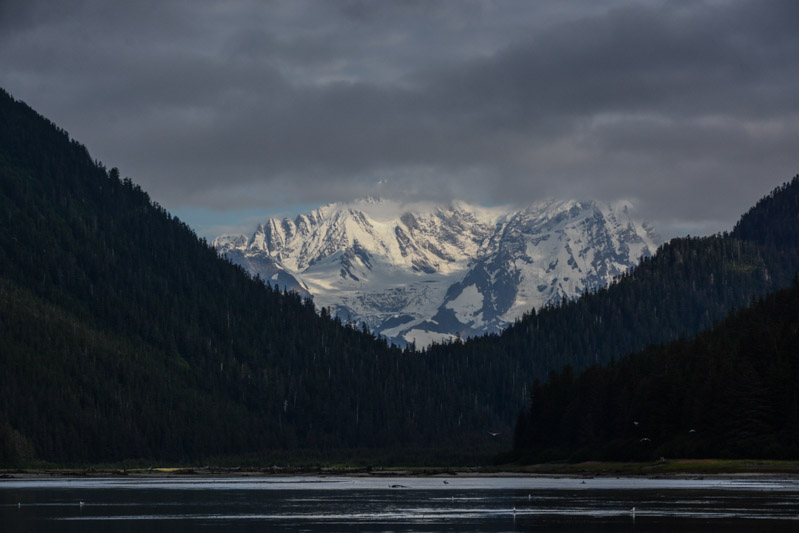 We made dinner (a couple tenderloins and a salad) and watched a movie (Birdman) and got to bed again on the early side.
This morning the skies were blue as we left our anchorage in Dundas Bay, but there was a bit of fog once we got out of the bay. We took turns taking showers and manning the helm as we motored along and once out in Icy Strait the waters were calm and the skies and seas gorgeous silvers and grays:
Clearing to blue skies (and nothing was done to this photo…this is exactly how it looked in real life):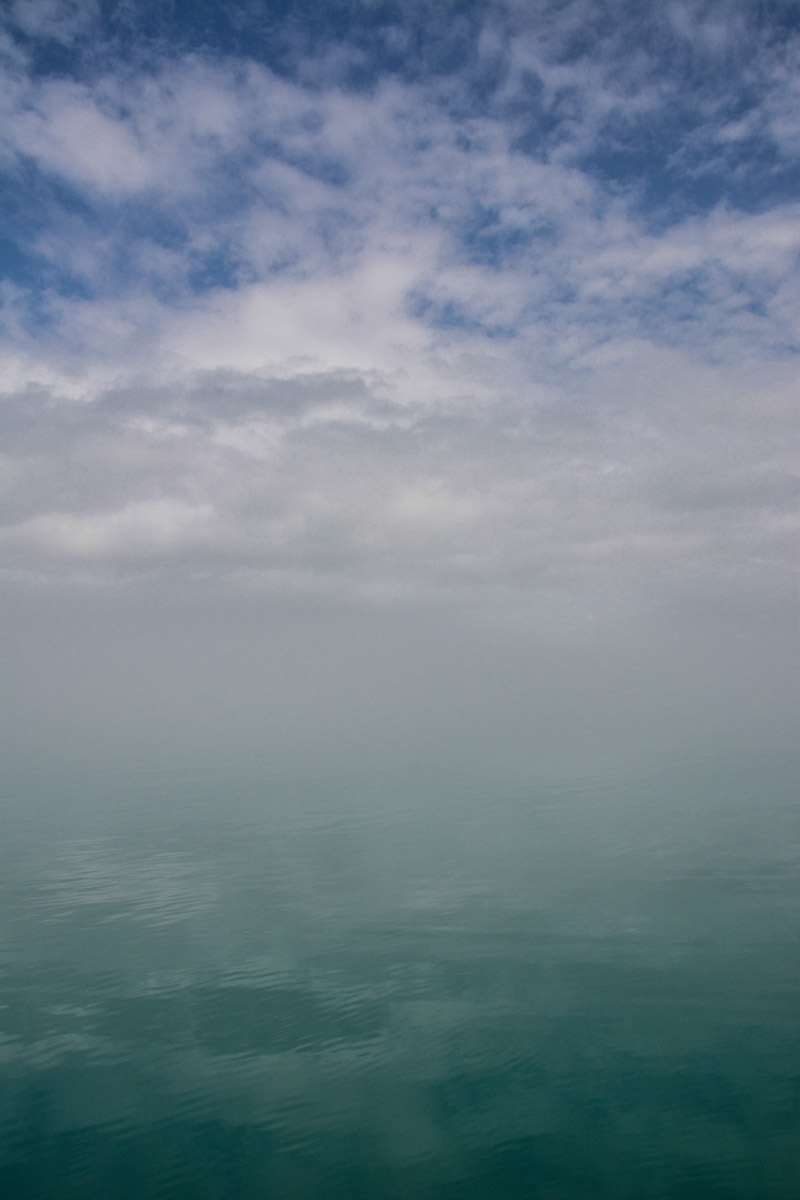 Jellyfish (also no color enhancement at all):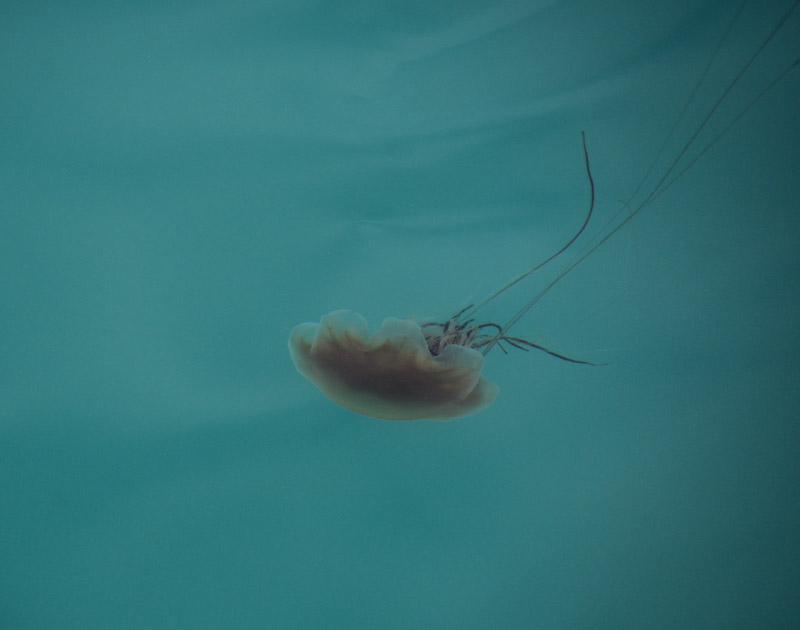 We anchored for a few hours and fished for halibut, but didn't get any into the boat. We had two hits, but lost them on the way up. We've read more about how to reel in halibut now so maybe next time!
We headed toward Adolphus Point (the place where we saw all the bubble-net feeding humpbacks):
Nearing the point we saw a feisty orca: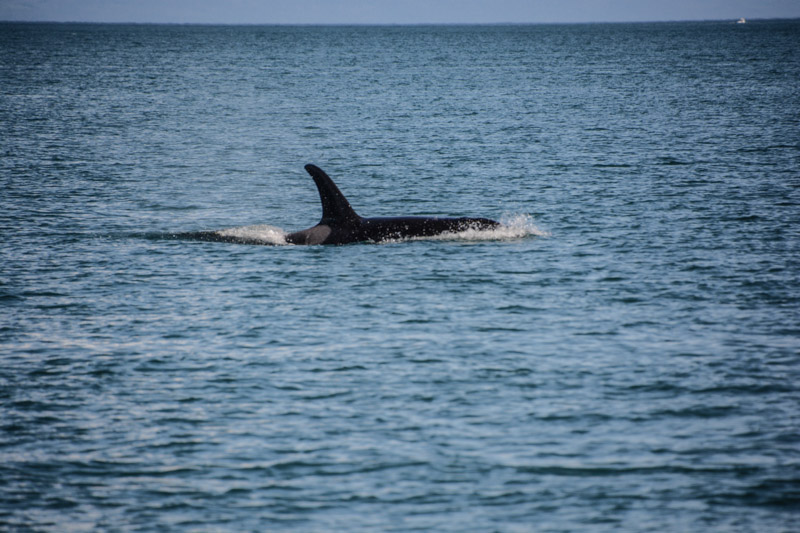 And then a few more humpbacks (more of those "too close" humpbacks):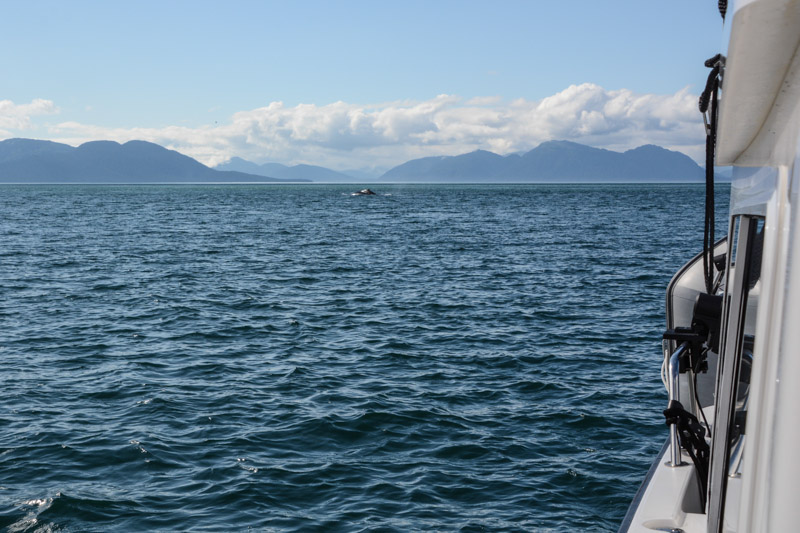 This one had a little notch in his hump. Awwww. 🙁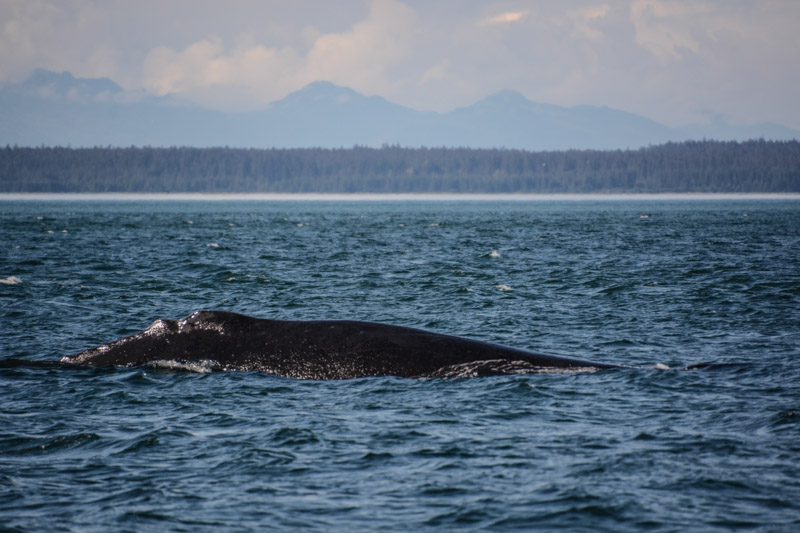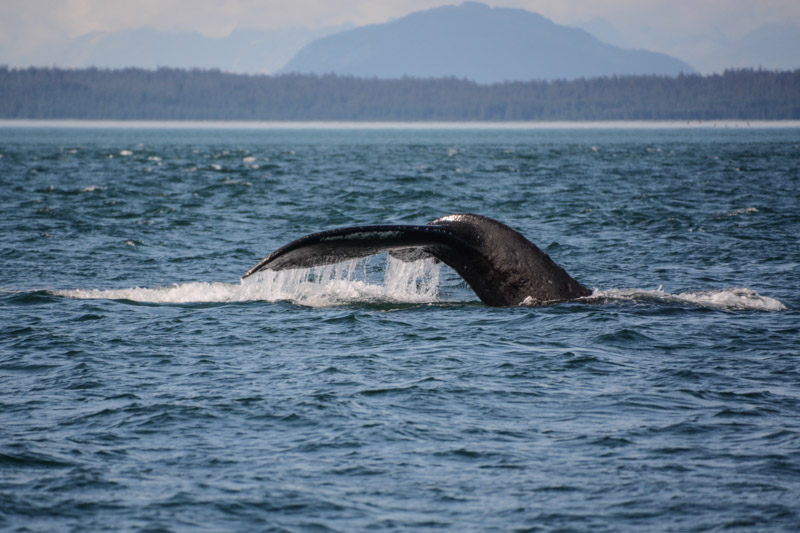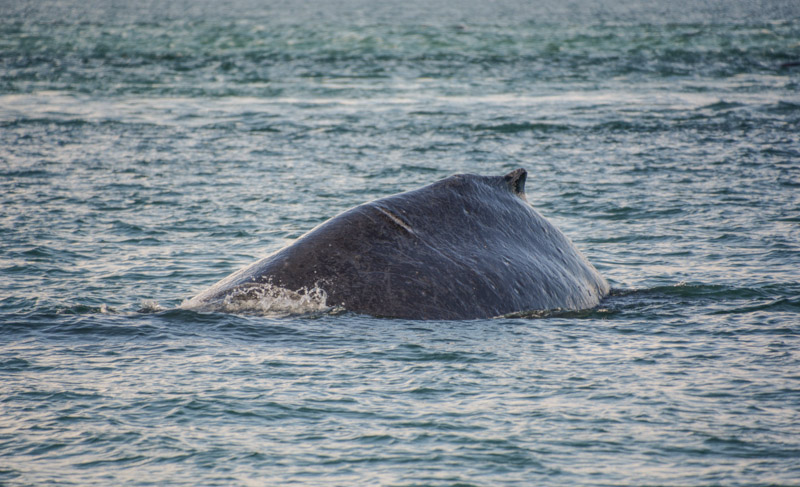 We decided to anchor for the night in Flynn Cove instead of going to Hoonah.
Approaching Flynn Cove: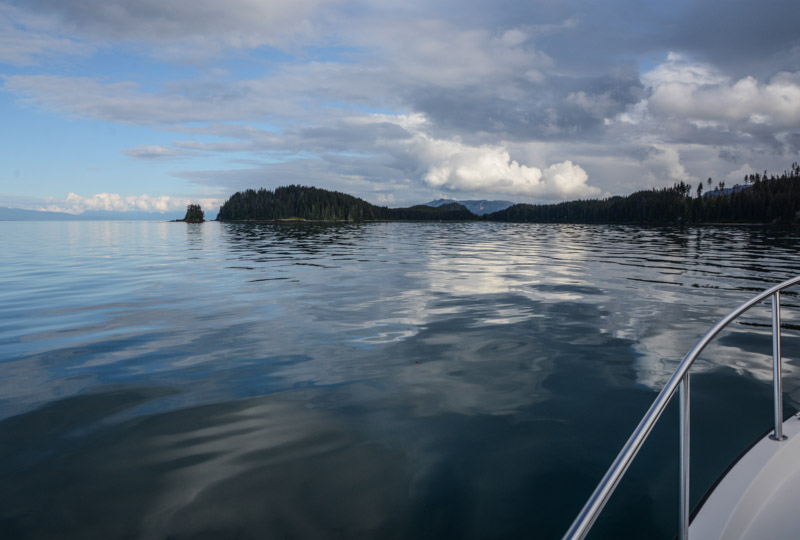 We have enough provisions (veggies, is really what we're talking about here) to last us another night or two so we thought this cove would be fun (since we already spent two nights in Hoonah) before heading into Juneau to refuel and re-provision. We trolled on our way into Flynn Cove and caught a nice coho salmon (27 inches, 7 lbs) just before our anchorage. Woohoo, dinner!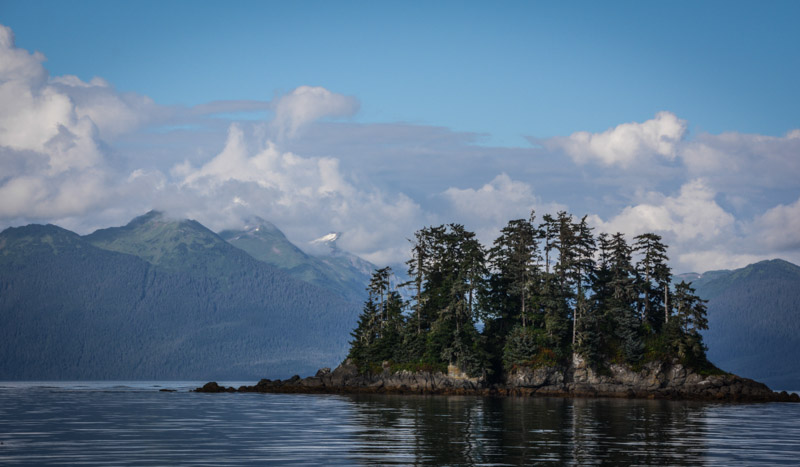 View from Airship: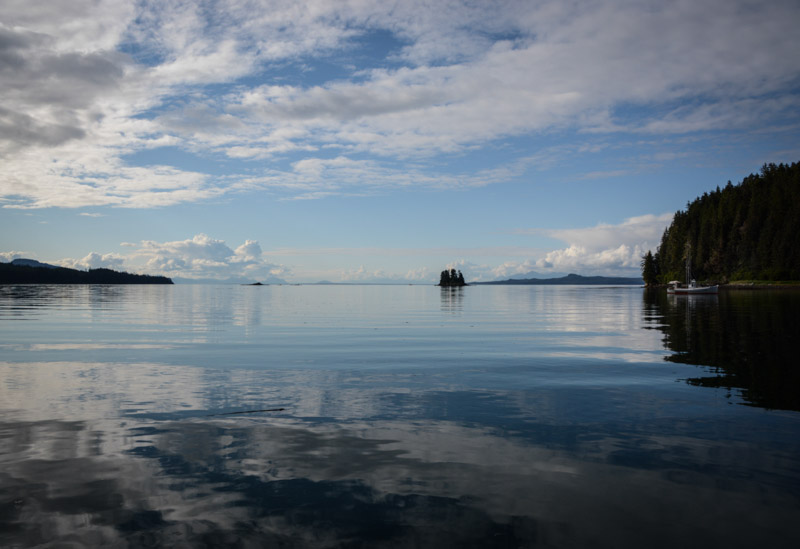 Dinner was a(nother) risotto with peas and parmesan topped with a grilled coho fillet (two hours, line to dinner plate!). It was delicious!
Today's track (37 nautical miles). Dundas Bay (L) with Brady Glacier, to Flynn Cove on Chicagof Island (R):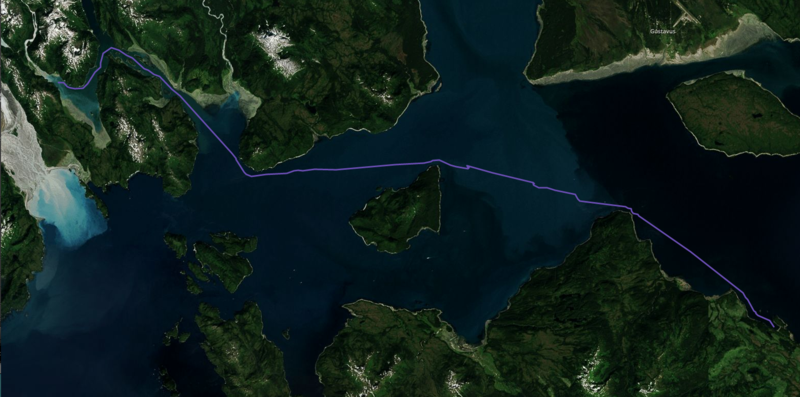 Tomorrow: more fishing!