Sam (in his Nordic Tug 37 "Safe Harbour") and Kevin and I (in our Nordic Tug 34 "Airship") are out exploring the San Juan Islands this week. Today we're both moored in the South Cove of Jones Island. After we got settled, we headed across in Sam's dinghy to explore Yellow Island (about a mile from Jones Island). Yellow Island is an 11-acre nature preserve in the San Juan Islands, accessible only by small craft.
"In 1979, Joe and Sally Hall chose to sell Yellow Island to the [Nature] Conservancy because they wanted it to be preserved as it was when Sally's parents, Lew and Elizabeth "Tib" Dodd, homesteaded in 1947.

For 30 years the Conservancy has honored the Dodd and Hall family legacy, preserving, restoring and expanding what the Dodds began.

When Lewis and Elizabeth Dodd bought the island in 1947, they were determined to live in peaceful coexistence with nature. An avid reader of Thoreau, Lewis Dodd strongly believed in self-sufficiency. After living in a tent for two years, he and Tib moved into a house, a small rustic cabin they built with beach-combed timber and rock. This distinctive landmark remains basically unaltered to this day.

As the Dodds cultivated a small garden, planted a few fruit trees and grape vines and raised chickens and pigeons for meat, they left the island's wealth of animals and plants largely undisturbed. Their years on the island were testimony to a lifestyle in harmony with nature."
[From nature.org. More here.]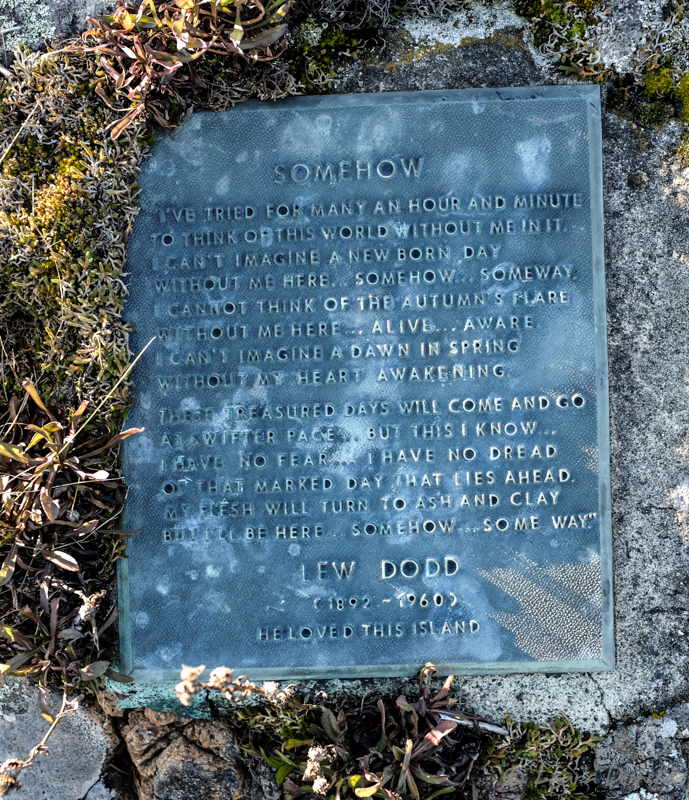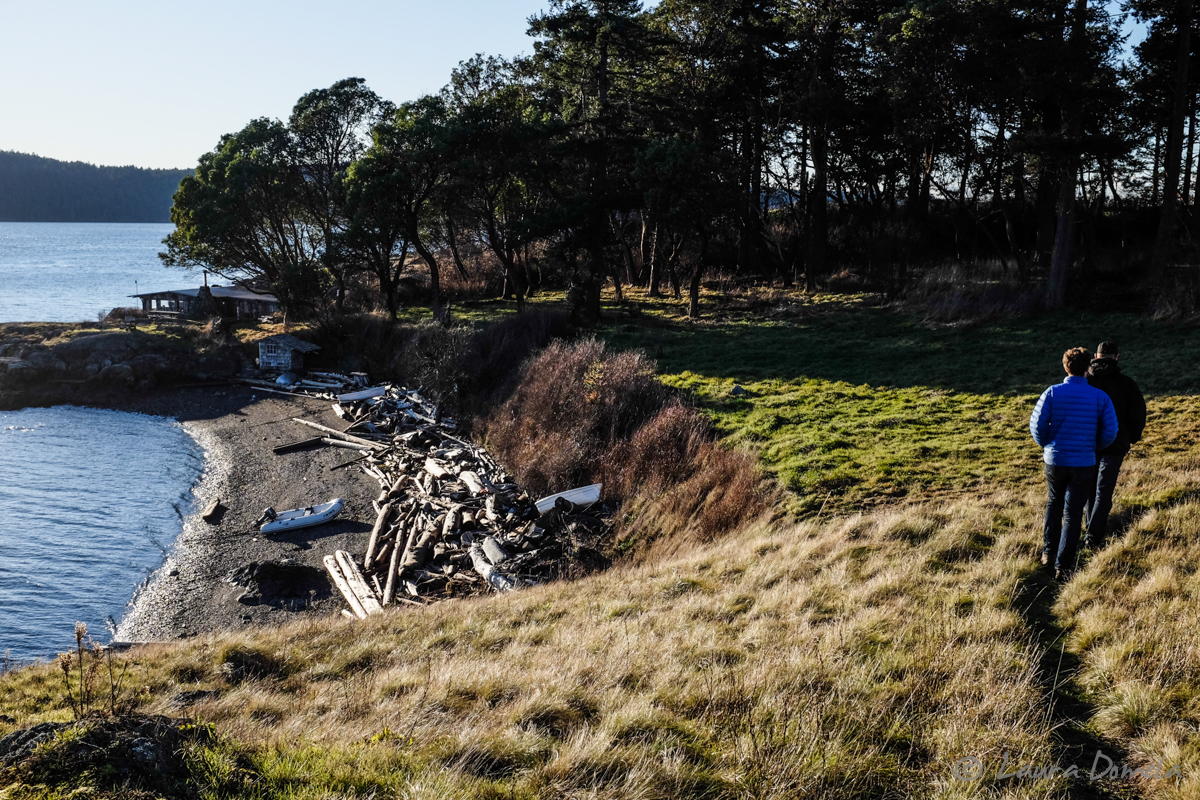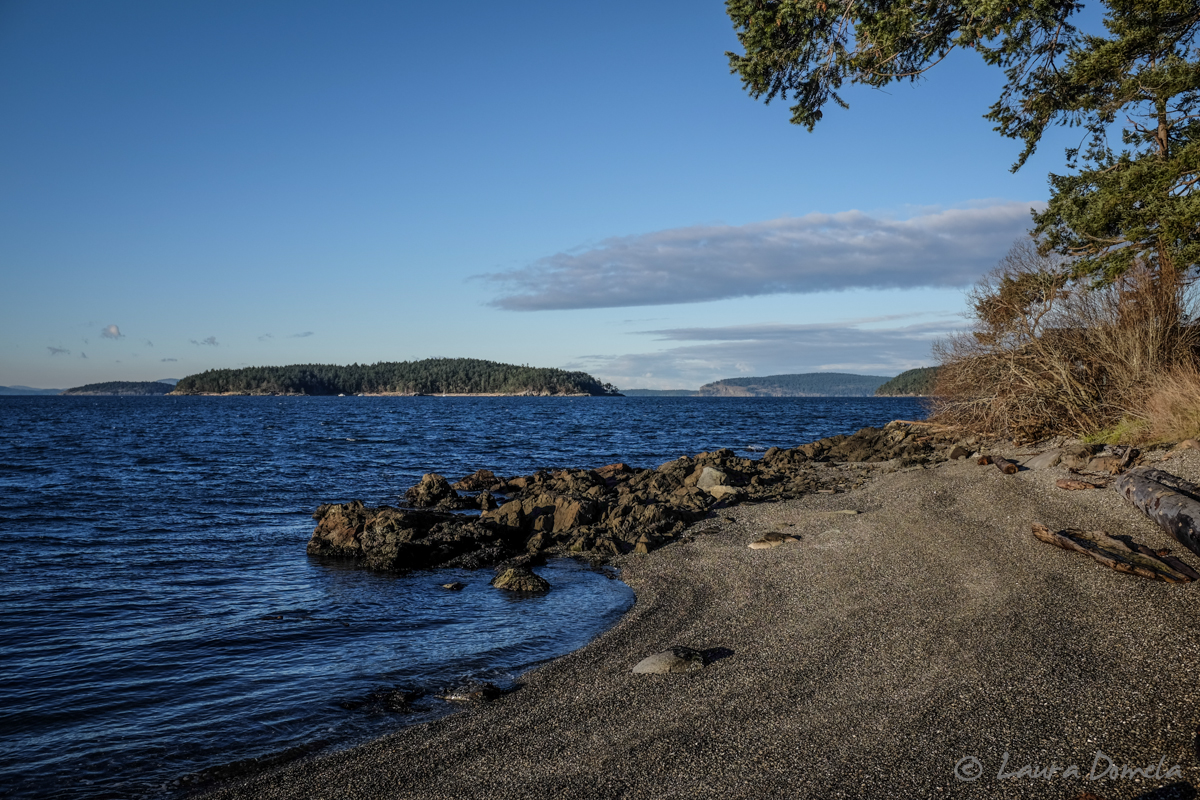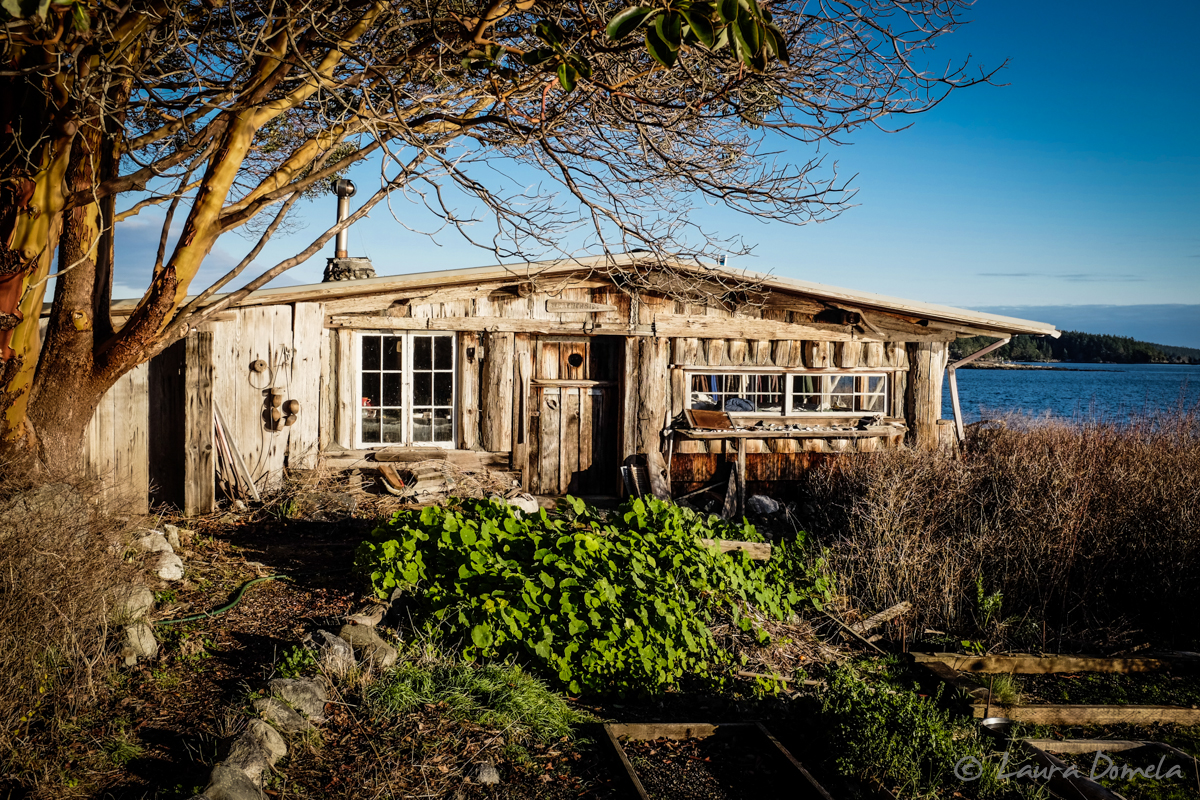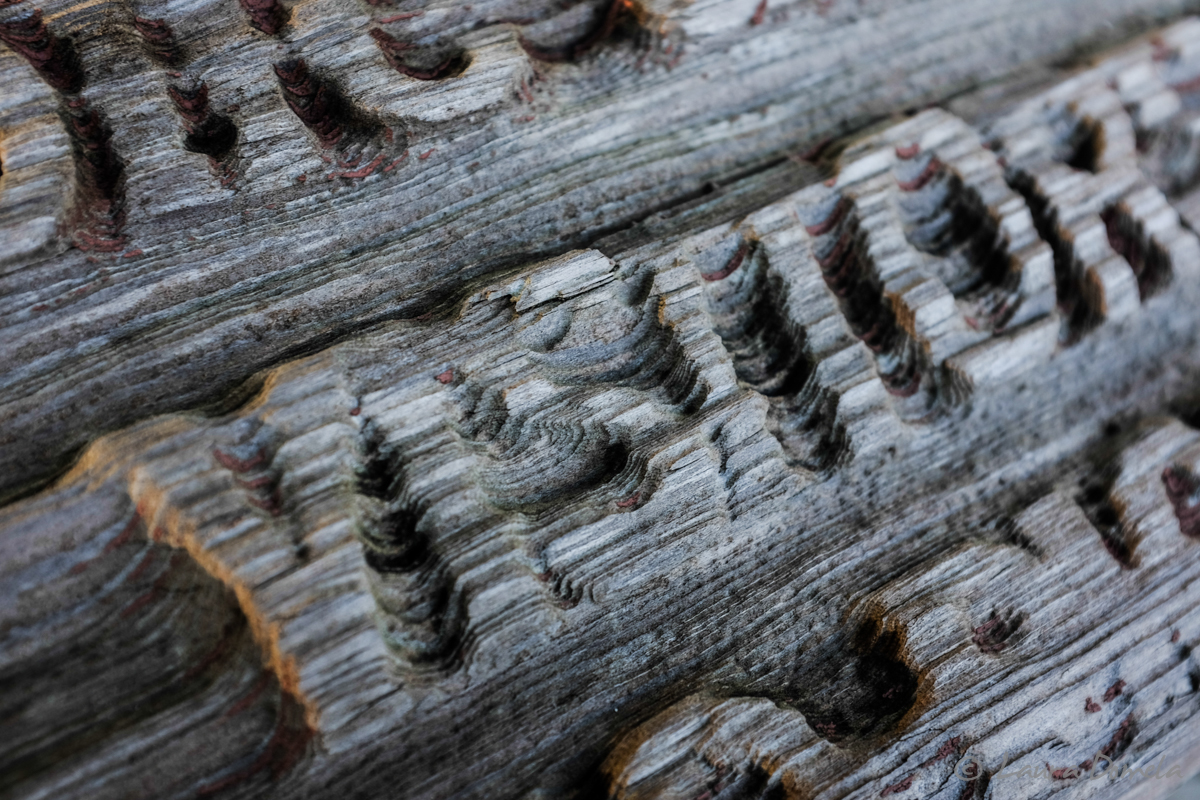 Apparently in the spring, wildflowers are plentiful on Yellow Island, so we'll be coming back for that!