We left Meyers Chuck right after Cassy brought us warm cinnamon rolls. This is the first time we've ever lucked out on the cinnamon roll thing (worth it!). The first time in Meyers Chuck, we called but Cassy's husband said she was out of town and we definitely didn't want him to make 'em for us. The second time we were here, we were one of two pleasure boats on the dock, but the other boat didn't want any and so we'd have had to order 8, so we passed. Anyway, yay, they were great!
Our cruise to Wrangell was nice and uneventful. Clarence Strait was a little choppy but we weren't in it for very long.
I called the Harbormaster in Wrangell when we were just outside of Heritage Harbor (hoping to get a spot in Reliance, closer to town). He was on the dock and his handheld battery had just died, so he had to scramble to get a new one and then when we finally reached him, he said he was standing on the dock with a couple who told him to "Say hi to Laura, and ask how Kevin's wrist is doing." So funny! Turns out it was Dan and Pat on their Northern Pacific called "Rogue" … they follow the blog and we've corresponded via email in the past, so it was nice to finally meet in person!
Reliance Harbor in Wrangell: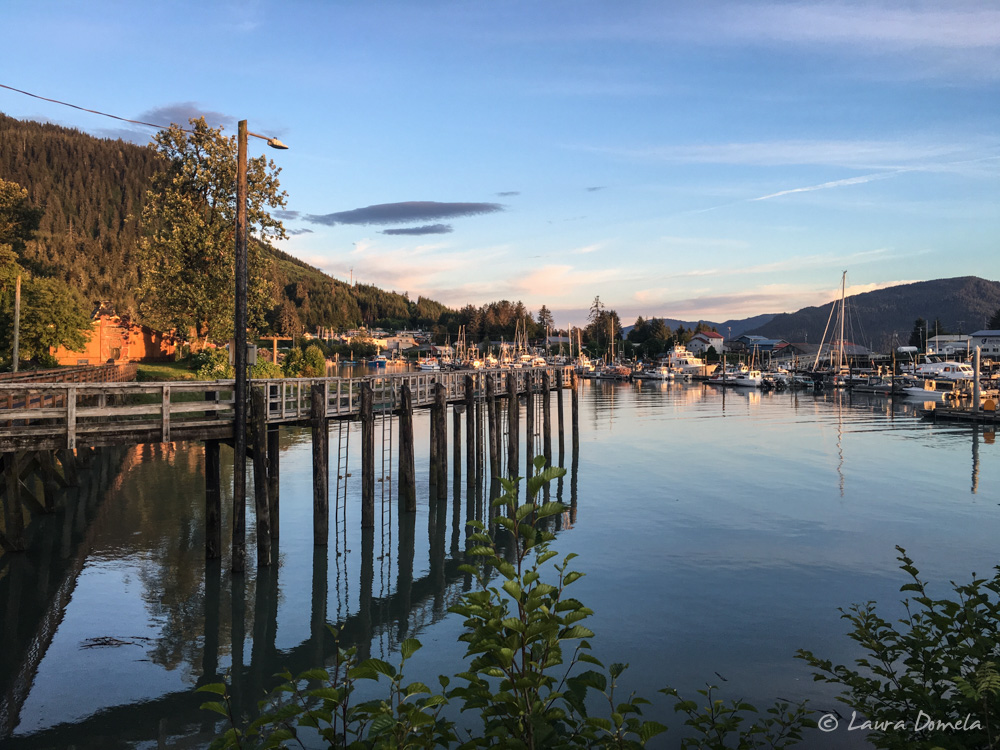 After we got settled, we walked over to Shakes Island and looked at the covered totems and the exterior of the tribal house.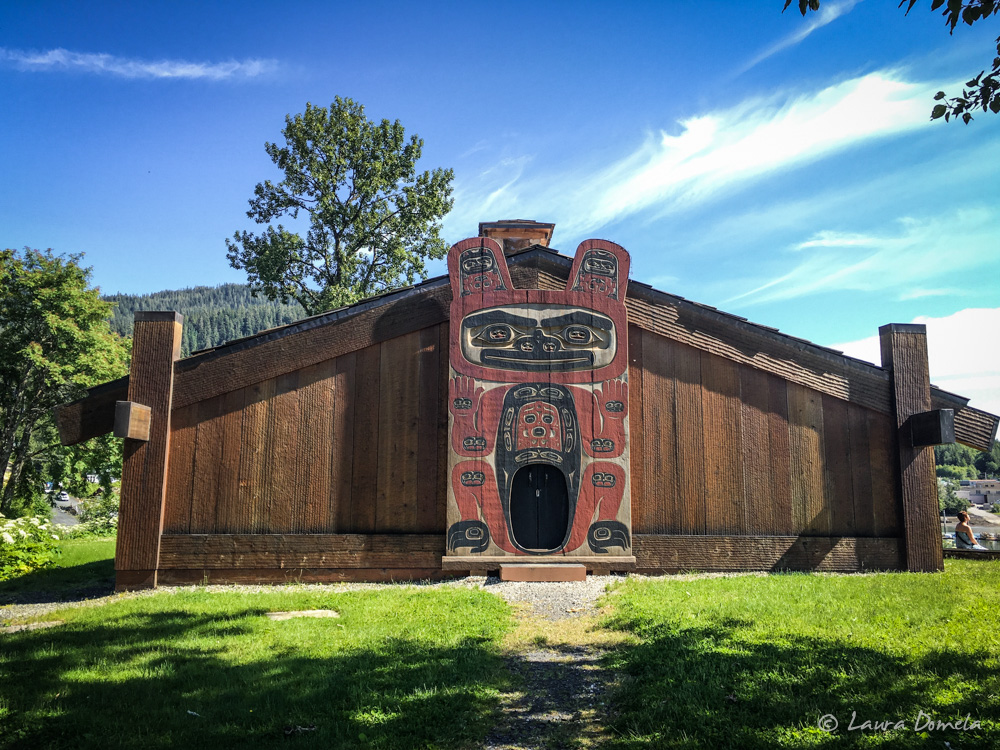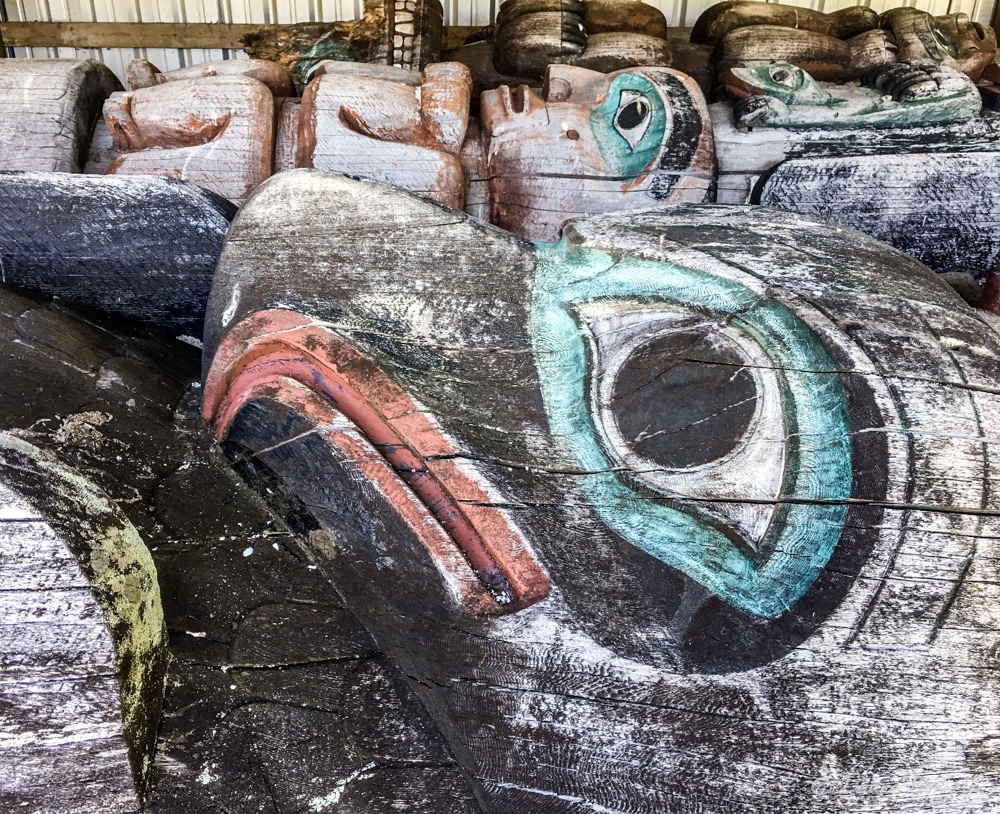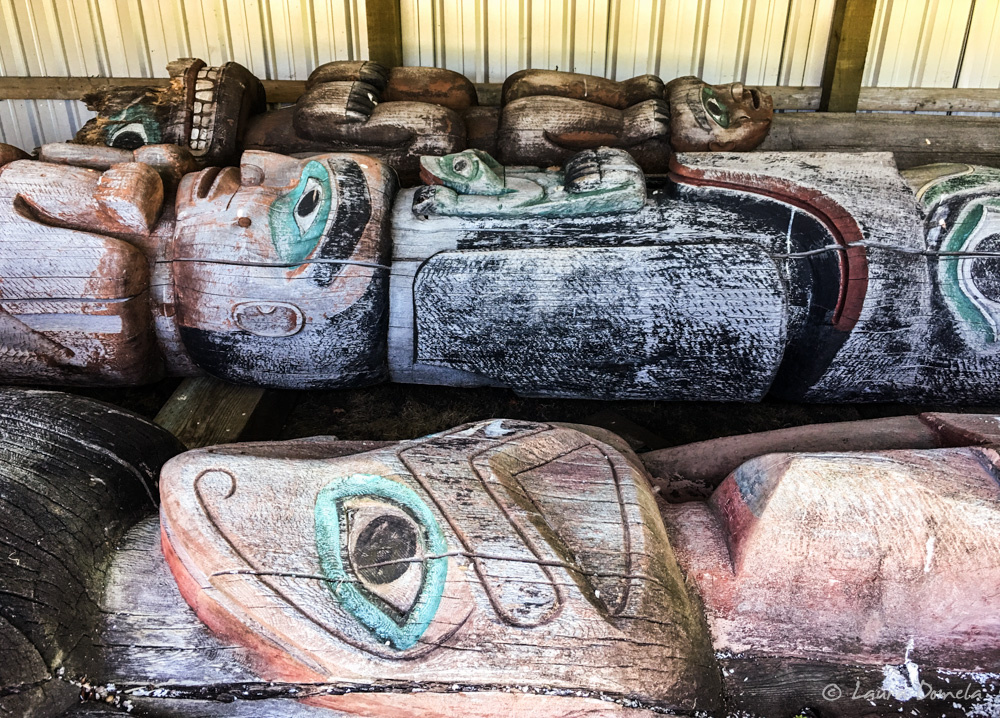 Our friends Jeff & Wendy (we met them in Ketchikan…M/V Daybreak, a gorgeous 58′ Fleming) were also in Wrangell and they invited us all to come by for a glass of wine before we went into town for dinner. Super fun visit! We walked up to the Stikine Inn for dinner and made it an early night.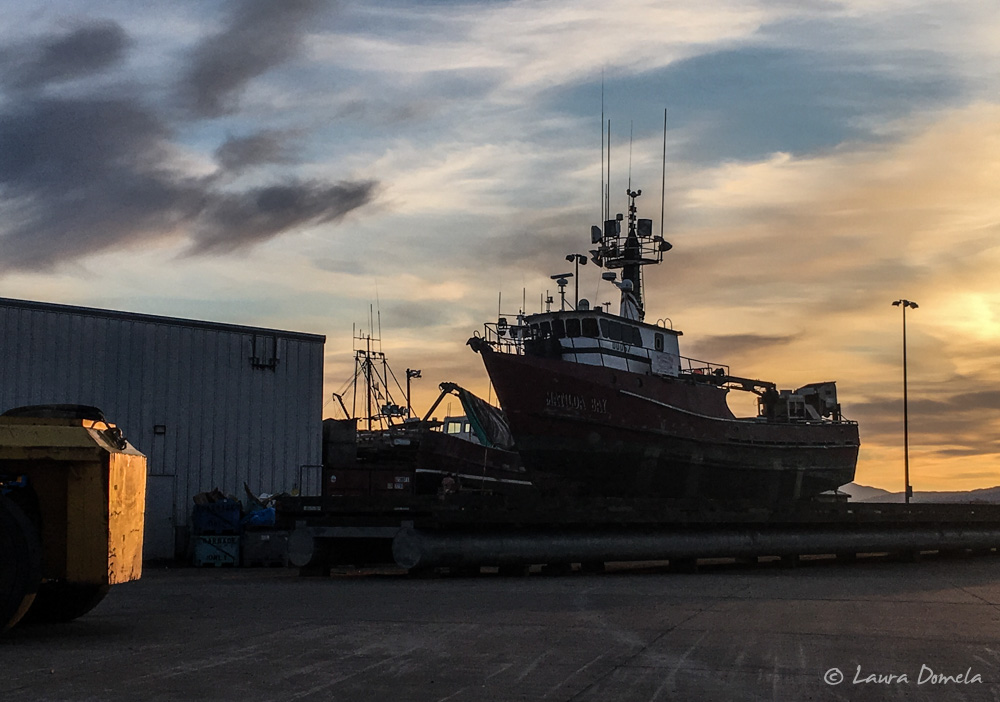 Off to Petersburg tomorrow!
Here's today's route: Meyers Chuck to Wrangell – 51.9 nautical miles, 7 hours 6 minutes: