We left Wrangell early (6:30am) to take advantage of the current in Wrangell Narrows. Commercial crabbing season opened this morning so it was busy around here!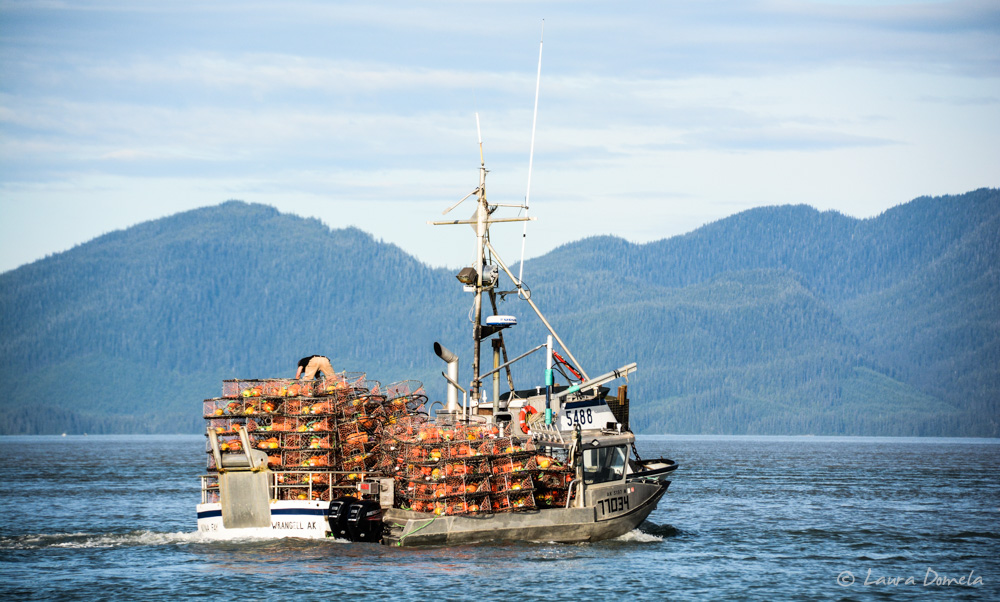 The current flows both ways in Wrangell Narrows, so we timed it to enter the south end on the end of a flood, using the current boost to get us to the middle of the narrows at slack, and then got a nice push the rest of the way to Petersburg. Efficient!
Two Trees Island, still with just two trees (and some shrubs):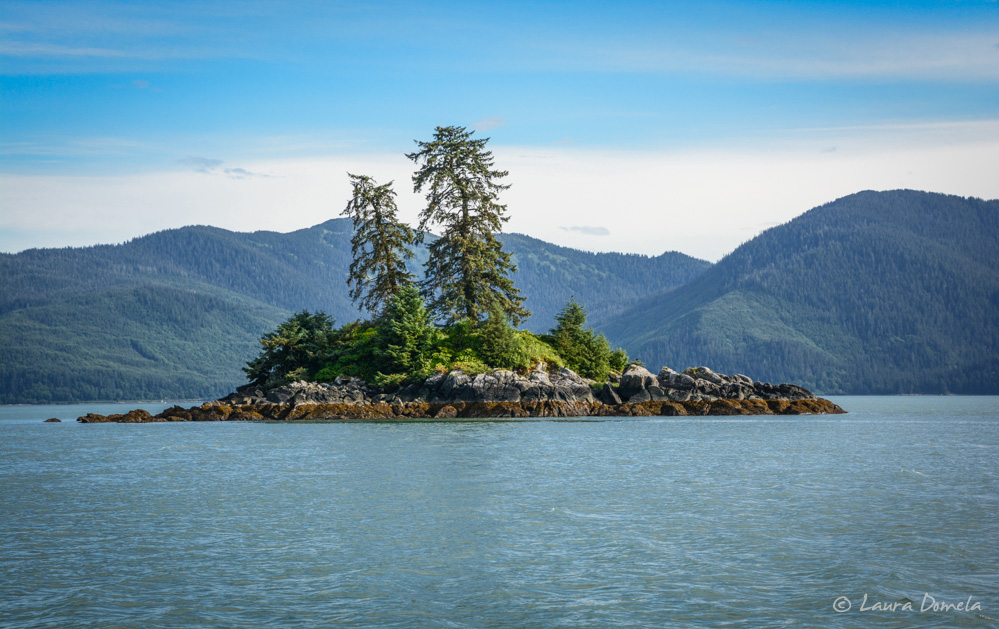 The weather was gorgeous, and the arrival into Petersburg was just about as perfect as it can be, scenery-wise: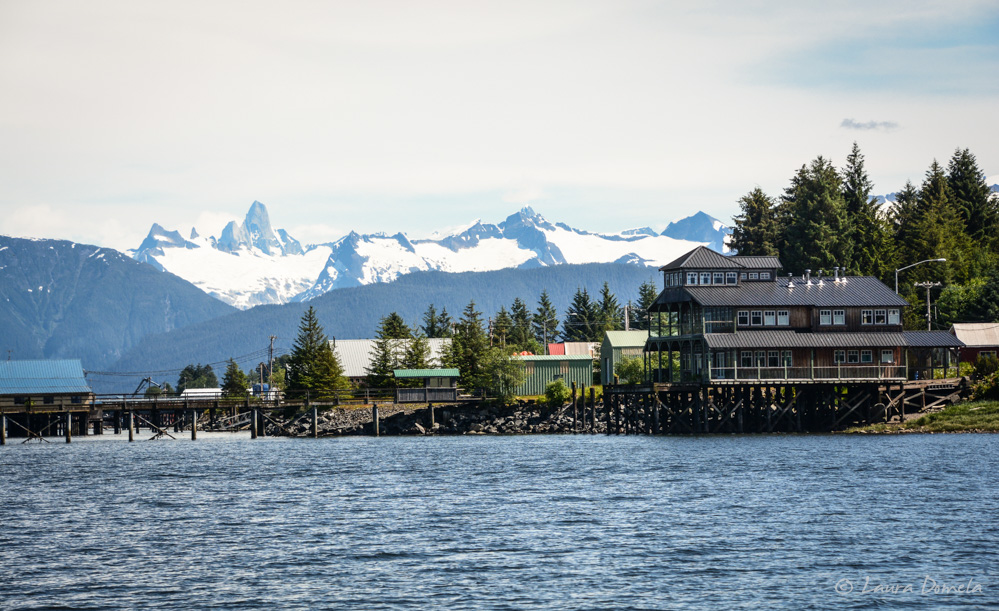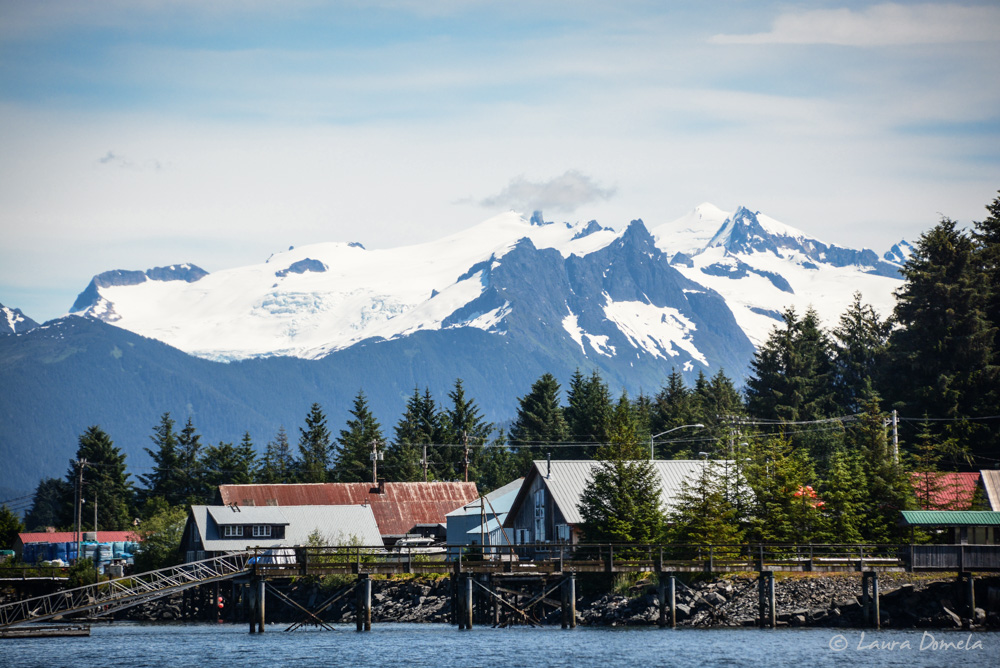 North Marina: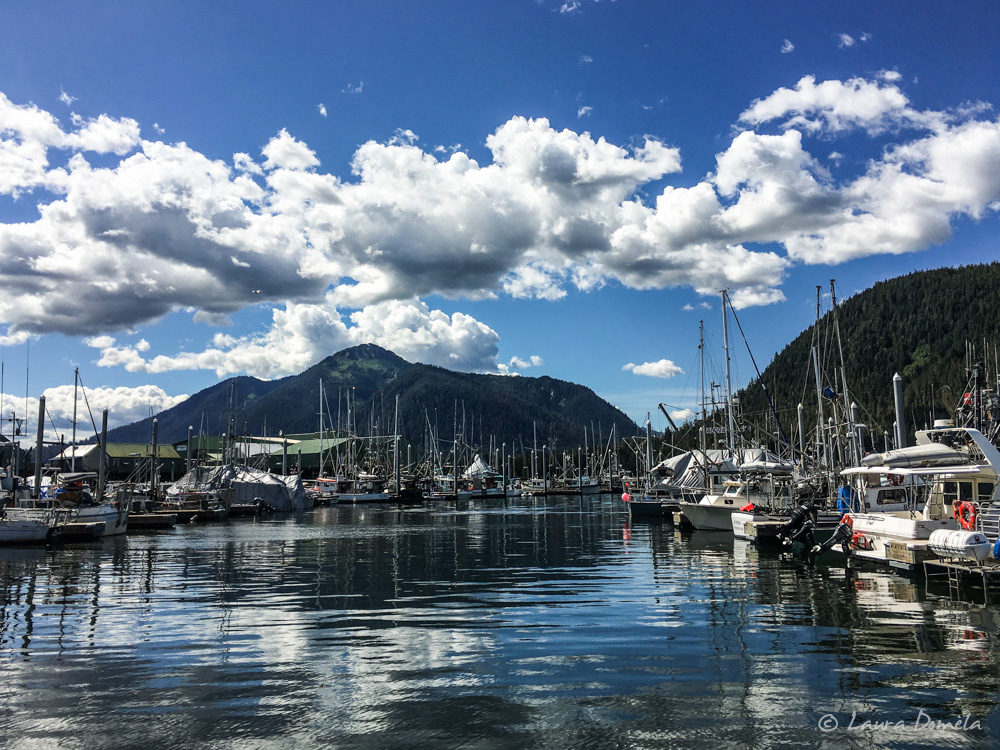 We walked into town and stopped in a few shops and then bought a couple things I needed for dinner. This is a fantastic bookstore/gift shop…Sing Lee Alley Books: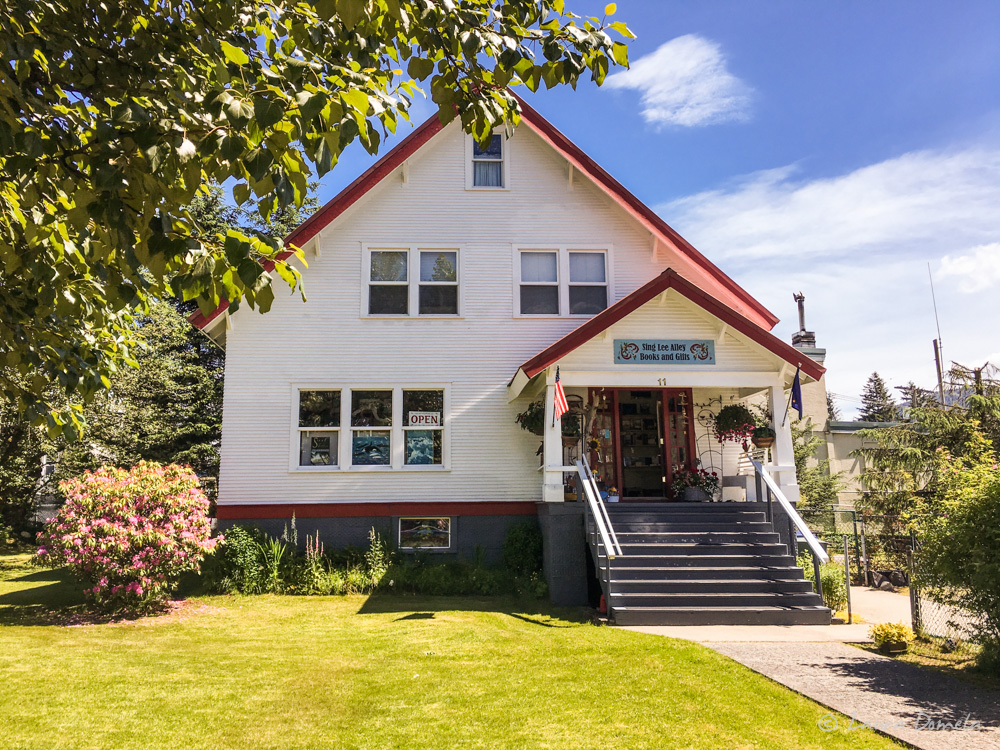 Sons of Norway Hall: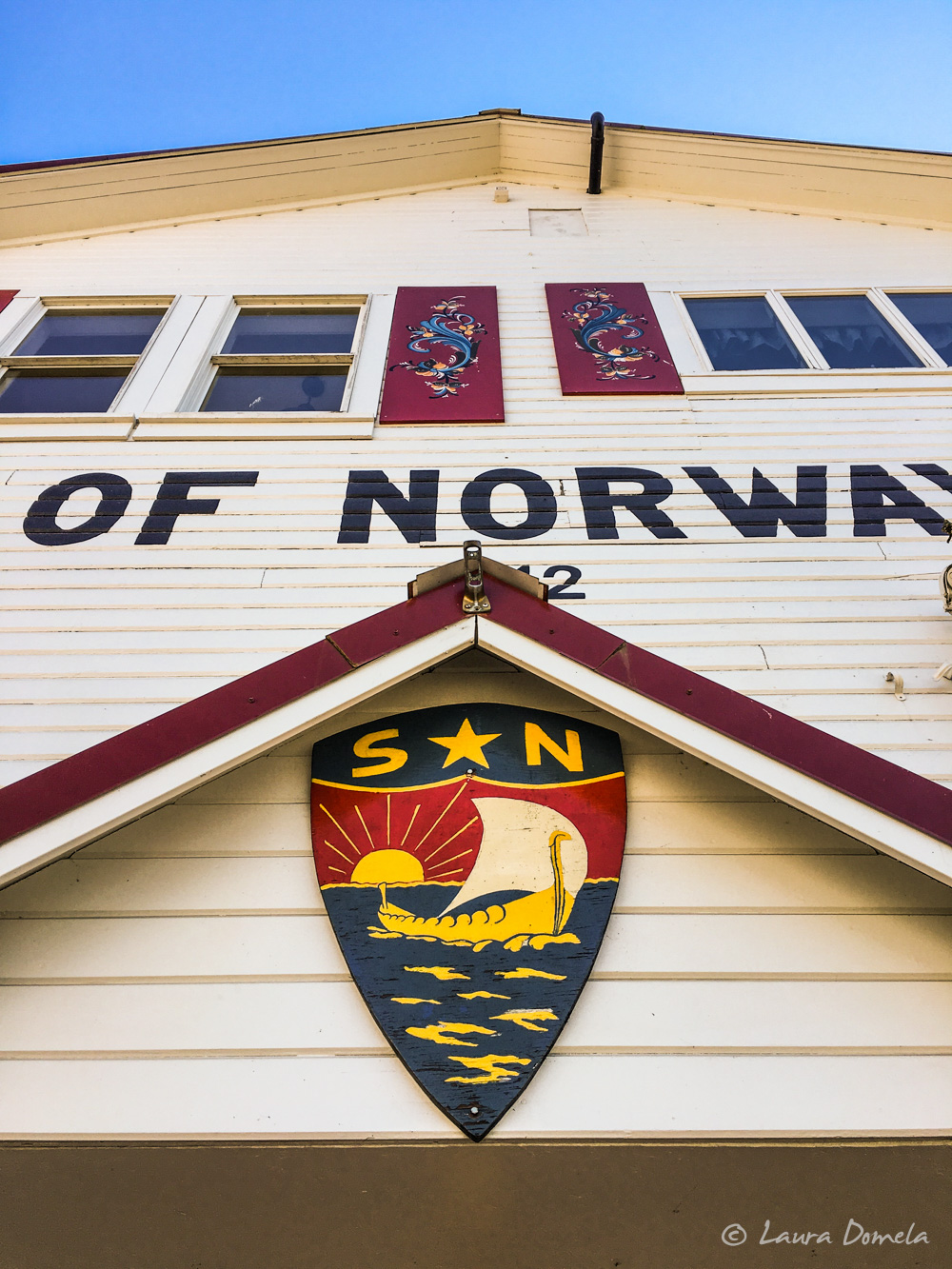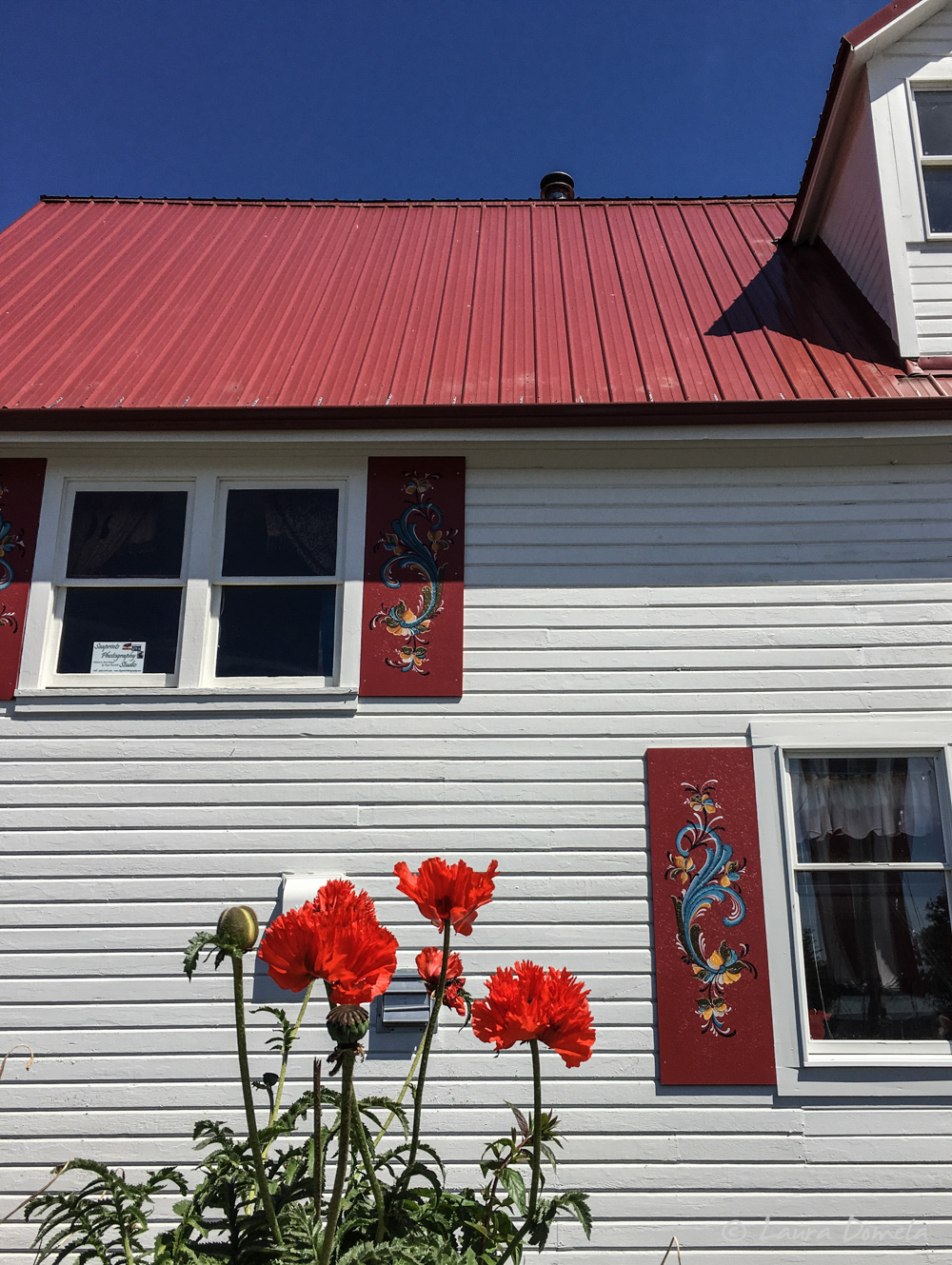 The Valhalla viking ship: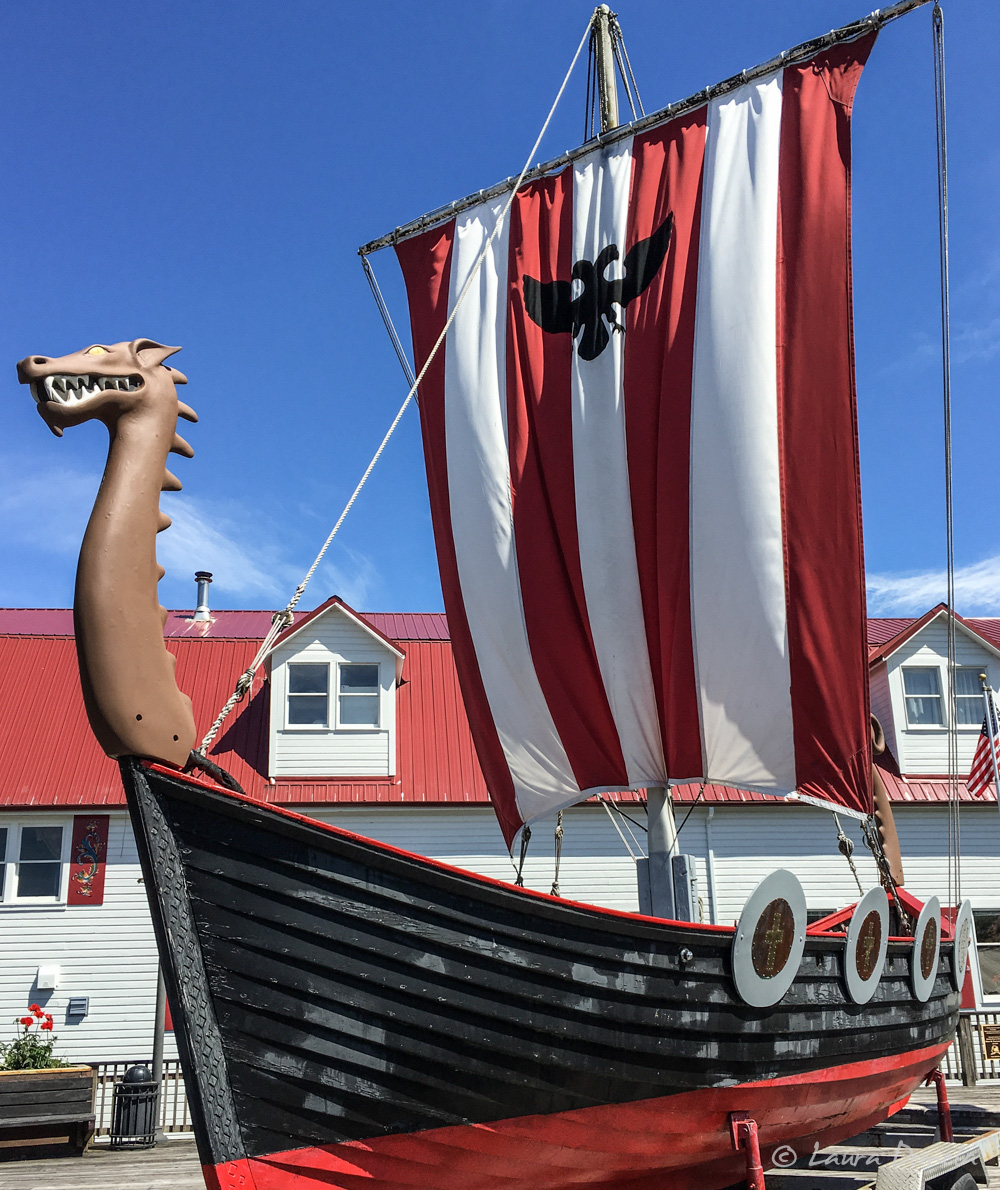 And here's the story of the Valhalla: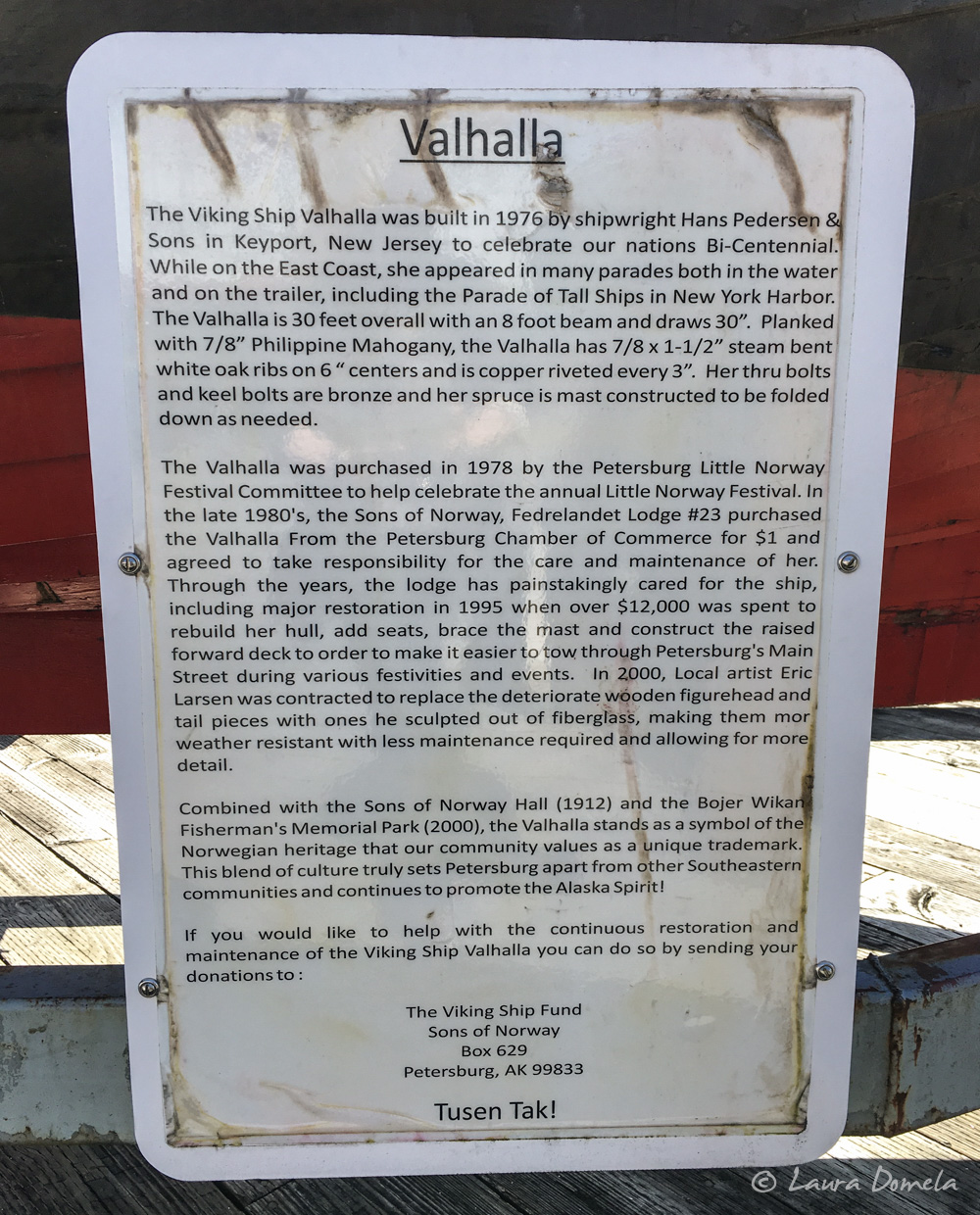 We cooked dinner on Airship (spot prawns with roasted tomatoes, wilted spinach, in a white wine/garlic/shallot reduction over pasta). Tomorrow we'll take Kevin's mom into Le Conte Glacier to see some ice!! Weather should continue to be nice…we're really lucking out for her visit!
Today's route from Wrangell to Petersburg (43.7 nautical miles, 5 hours 38 minutes):