When we traveled in our Airstream we had a nice stainless steel Coleman cooler that did a great job for us keeping things cold and looking shiny.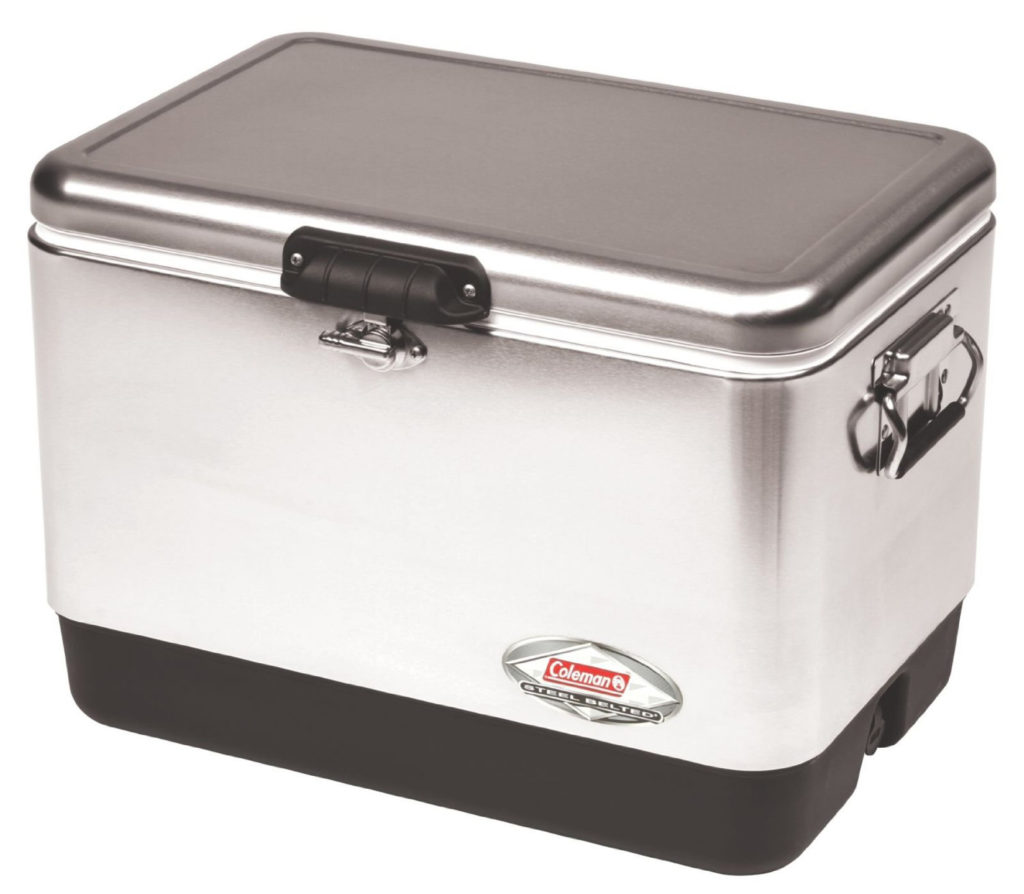 But the marine environment does not care about shiny. The hardware started to rust a little, and we decided we needed something tougher that could stand up to salt spray and being tossed around a bit. Enter the Yeti Tundra 50.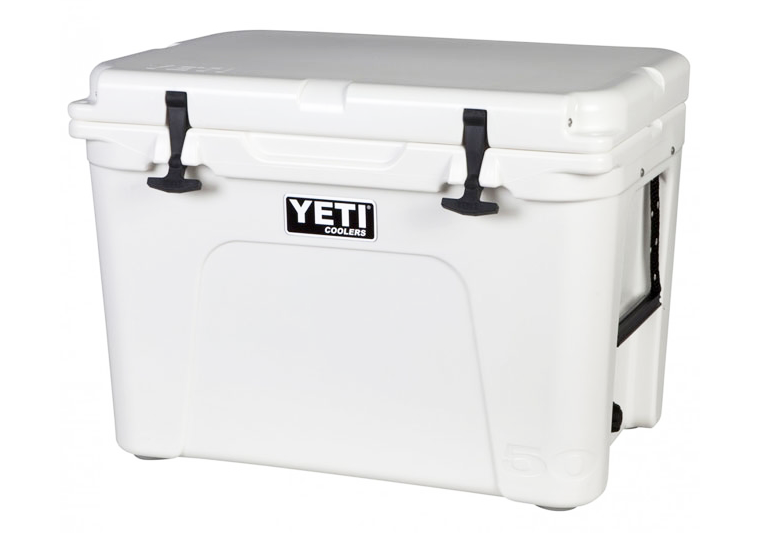 The refrigerator on Airship (our 2013 Nordic Tug 34) is quite small (understatement, though it's not as bad as the fridge in our 2005 22′ Airstream was).  When you're cruising long distances and need to stock up on produce (stuff that often takes up a lot of fridge space) every chance you get, it's so nice to have the extra cooling capability of the Yeti out in the cockpit.
People are really not kidding when they talk about these things being built like tanks and grizzly-proof. This thing is the real deal, and it keeps things cold for days (or longer!). We picked up two of these 4 lb. Yeti Ice blocks, and we keep one in the Yeti and one in the deck-top freezer, and we rotate them (every day or two) while we're cruising. This works great!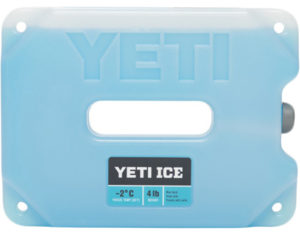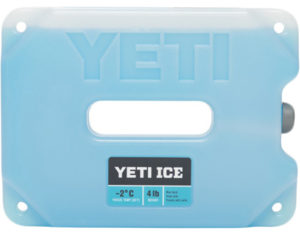 Lastly, when our friends Sissy and Bob stayed with us and cruised the San Juan Islands last year, they gave us a very sweet thank you gift: two Yeti Rambler lowballs.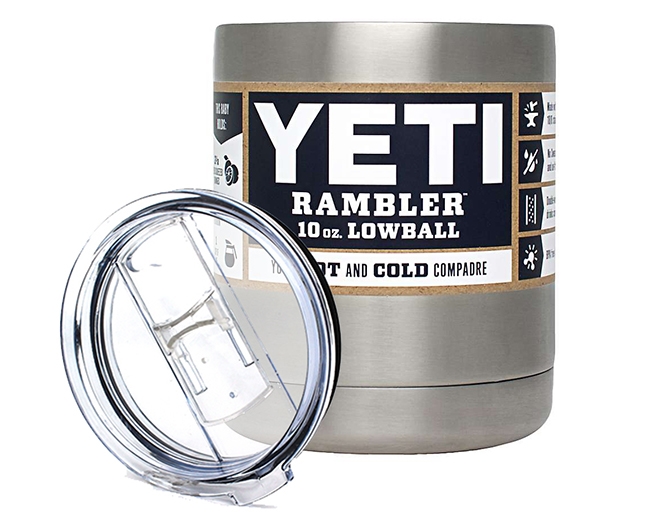 They're double-walled and keep hot things hot, and cold things cold SO WELL. We liked them so much we got two more, plus lids, so now we have a set of four.

The lids are perfect for when it's a little bumpy and you don't want to spill your cocktail coffee all over the helm. I picked up my cup full of fizzy water one time. It had been sitting in direct sun at the helm and the outside of the Yeti was hot to the touch, but my fizzy water inside was ice cold. No joke. They make 10-ounce and 30-ounce versions. They don't really stack (well, kinda, but not nested) but we got rid of some other glasses to make room for these. It was a good choice!