"Can I call you right back? A couple orcas just surfaced right in front of the boat and I don't want to hit them," I frantically told the U.S. Customs officer as I eased the throttle back. "No problem, that'll happen," the officer responded.
Welcome to Alaska.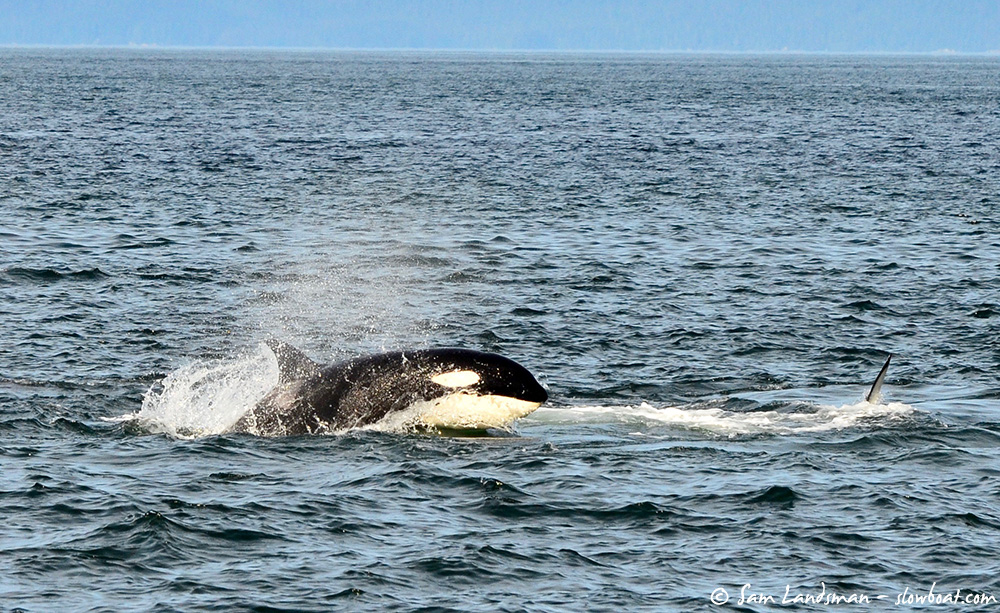 We were motoring north in Tongass Narrows, on our way into Ketchikan after a three-week transit through British Columbia. Anchored in Foggy Bay the previous night, just on the Alaska side of the Alaska/British Columbia border, we'd spotted the first bear of the trip—while watching a humpback from the dinghy.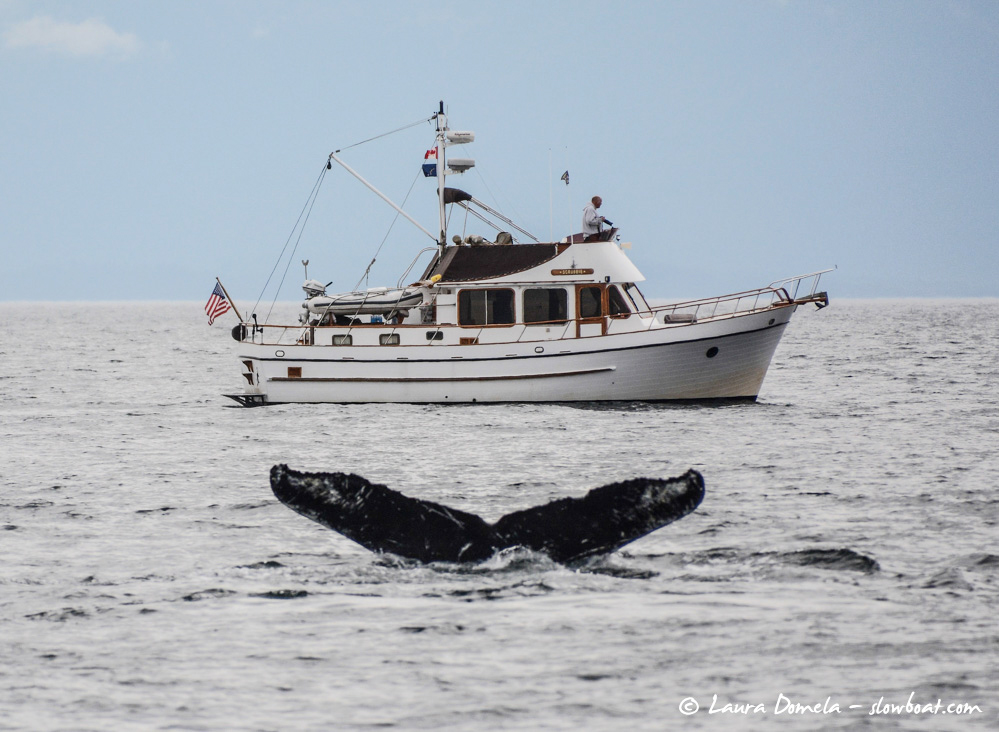 Wildlife is at the top of our list of reasons to cruise Southeast Alaska. Bald eagles are so prevalent they're practically a pest. Seals, sea otters, and sea lions are a routine sight. Whales—most often humpbacks, but occasionally orcas—are spotted almost every other day. Sometimes they're breaching, other times they're bubble net feeding.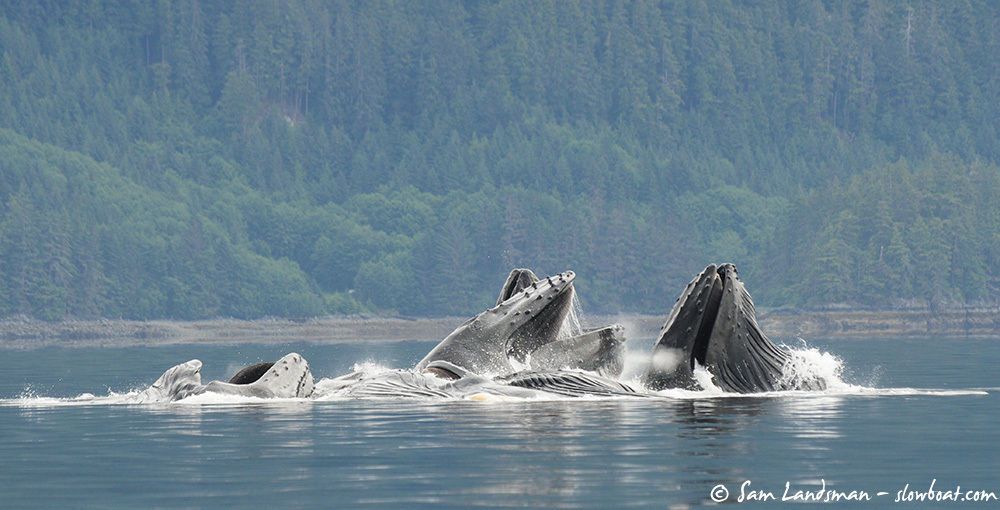 At least a few times each summer, Pacific white sided dolphins and Dall's porpoises—some of the most happy-go-lucky species we've ever witnessed—surround the boat and surf the bow wave, smiling all the while.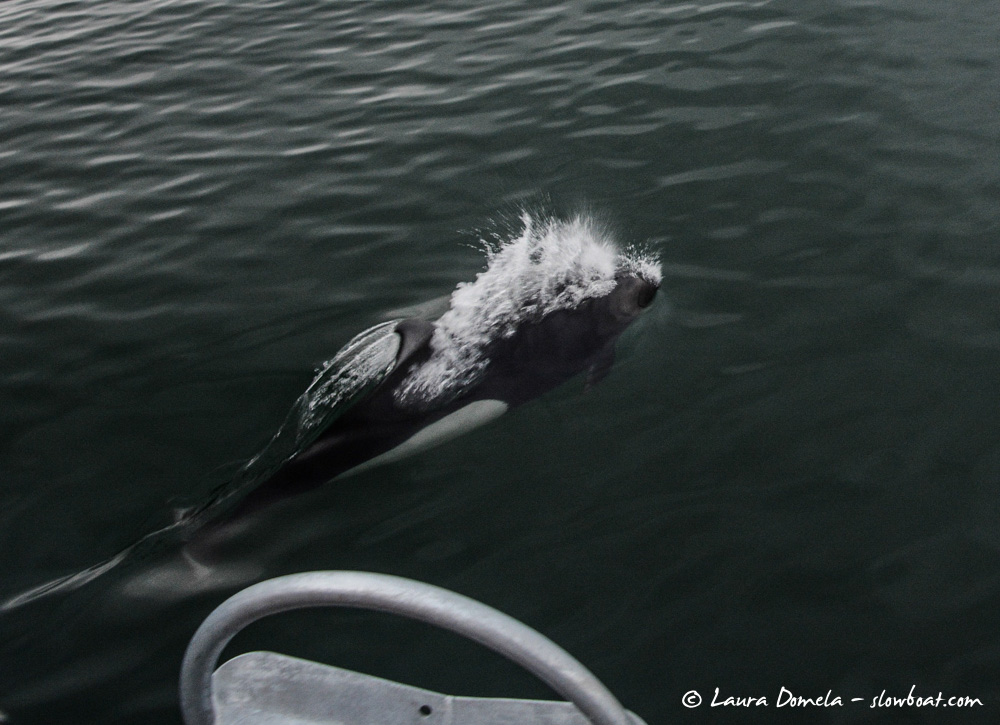 And the bears! we've watched both brown (Grizzly) and black bears pluck salmon from streams and feed their cubs. We've seen them meander down the beach, sniff the air, plunge into the icy water, swim across the channel, and then shake the water off like wet Labrador Retrievers. One memorable day in Red Bluff Bay, we even bore witness to real-life bear porn (or maybe rape; it did not look consensual).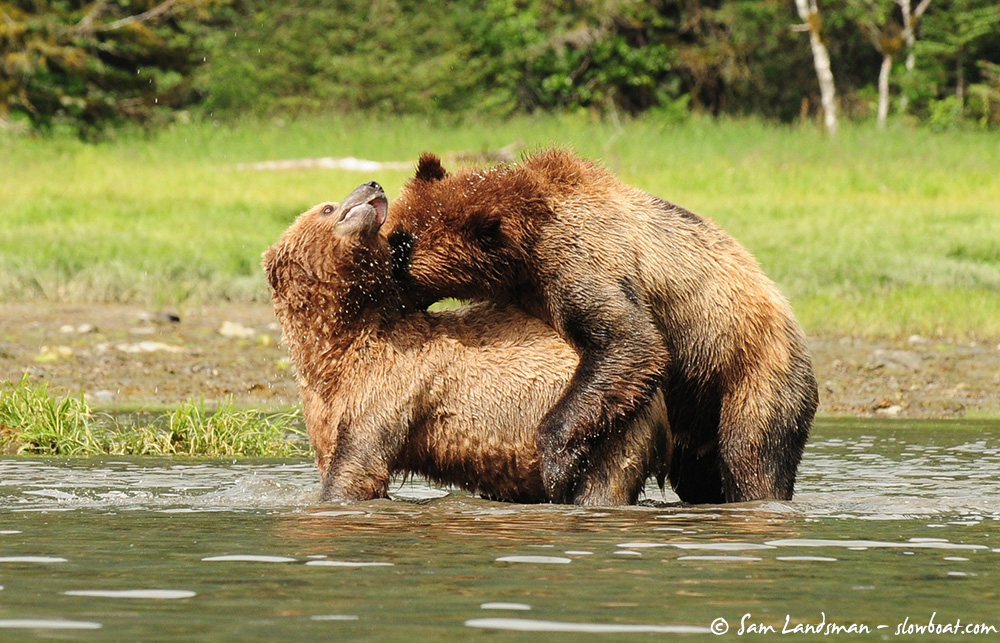 It's not that B.C. doesn't also have wildlife. The same species we love watching in Alaska inhabit B.C., too, and some (like the Kermode Bear, aka Spirit Bear) live exclusively in B.C.  But the concentration of wildlife and the frequency of sightings seem far higher in Southeast Alaska than elsewhere.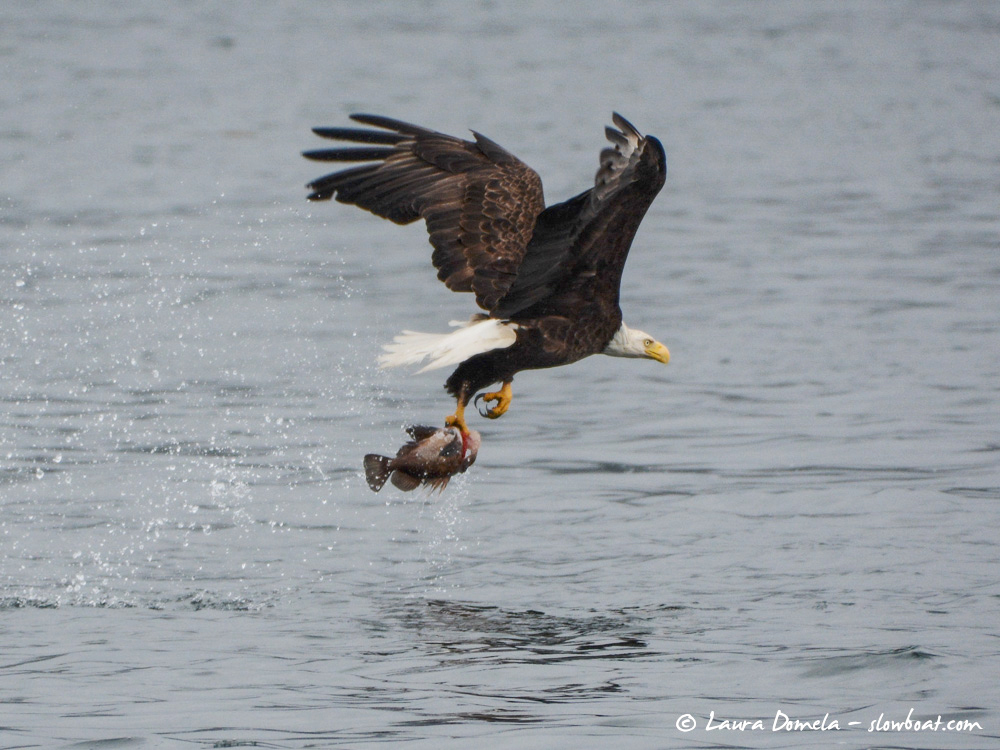 People often ask why we keep going back to Alaska. There are lots of good reasons not to go: it's rainy (Ketchikan's driest month is wetter than Seattle's wettest), it's far (~700 nautical miles from Washington State), and it's remote (the entire population of Southeast Alaska, an area of about 35,000 square miles, is about equal to the attendance of a single Seattle Seahawks home game). But the grandeur of Southeast Alaska keeps pulling us back, rain, distance, and remoteness be damned.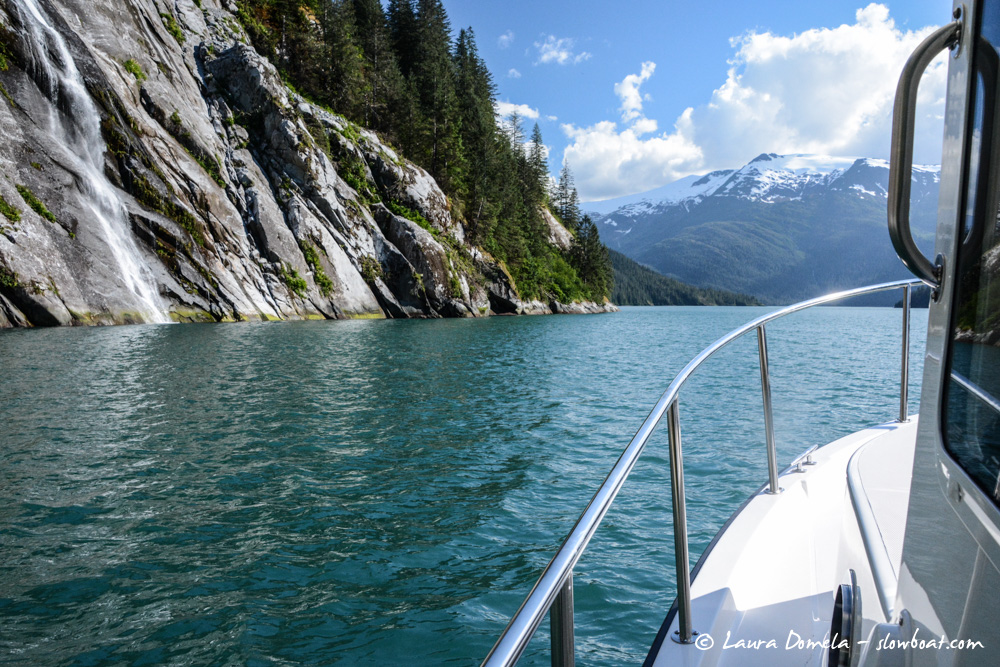 Cruising Southeast Alaska is about the wildlife and so much more. It's about the unrivaled scenery, the independent communities, and the unexpected experiences. The first time we motored up Tracy Arm, an endless stream adjectives came tumbling out — awesome, spectacular, gorgeous, stunning, majestic — but none of them captured the scene. Water colored a rich milky turquoise from glacial silt, icebergs that belong in the Museum of Modern Art, mountains that rise thousands of feet from the ocean, waterfalls cascading down sheer breathtaking cliffs. Long after we ran out of adjectives, we rounded the final bend and the real prize came into view: a craggy, two-hundred foot high river of ice, ranging in color from jet black to Windex blue, stretching from the head of the inlet deep into the mountains. As we watched, giant towers of glacial ice broke loose with thunderous cracks and crashed into the sea, sending several-foot swells in our direction.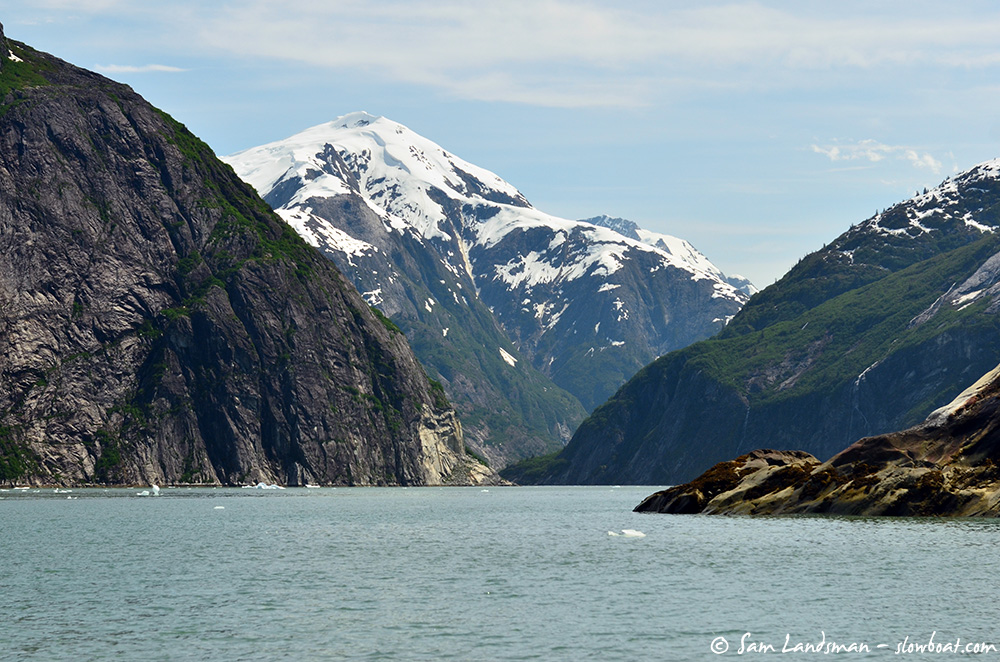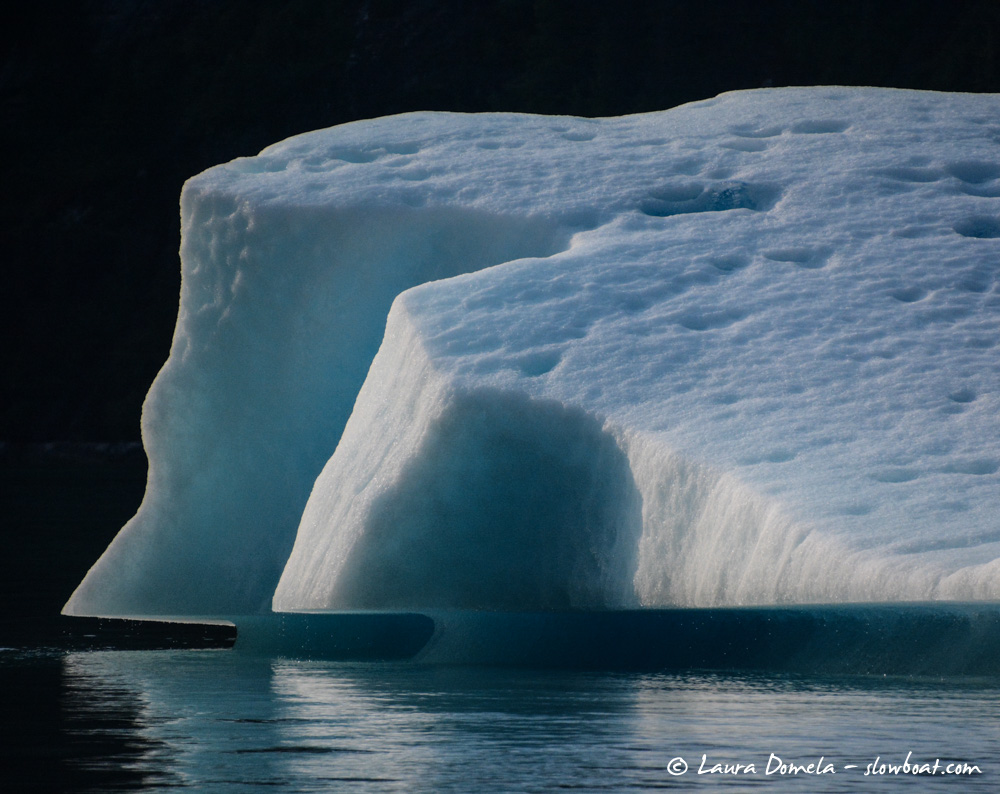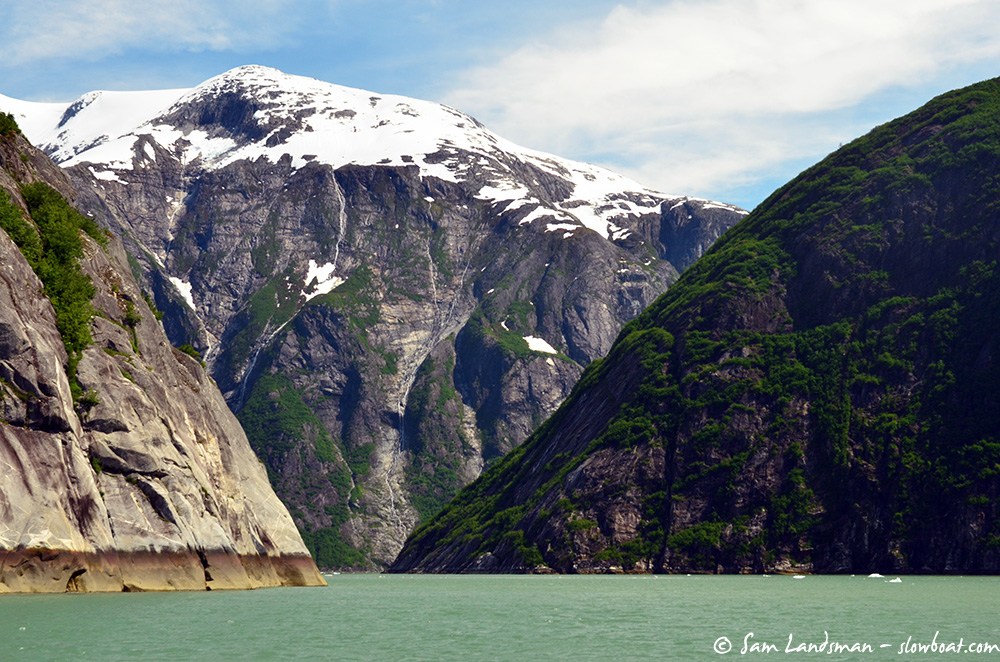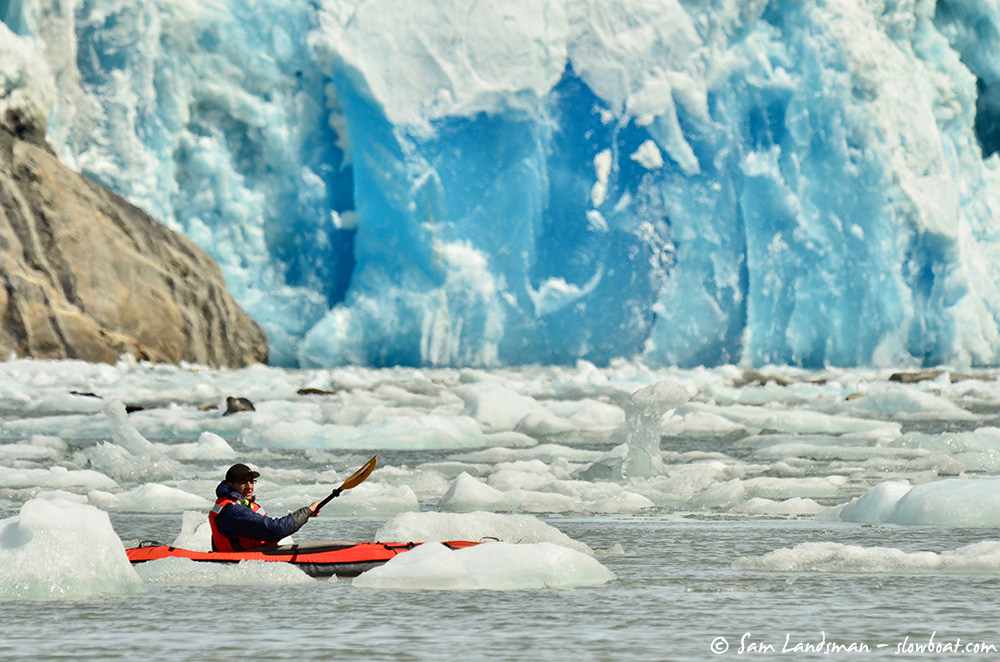 Amazingly, this experience is not unique to either a single destination or a first visit. More than a half-dozen equally beautiful (and glaciated) fjords line the Southeast Alaskan coastline, and no matter how many times we motor up Tracy Arm or Le Conte Bay or Johns Hopkins Inlet, we find ourselves utterly in awe of our surroundings.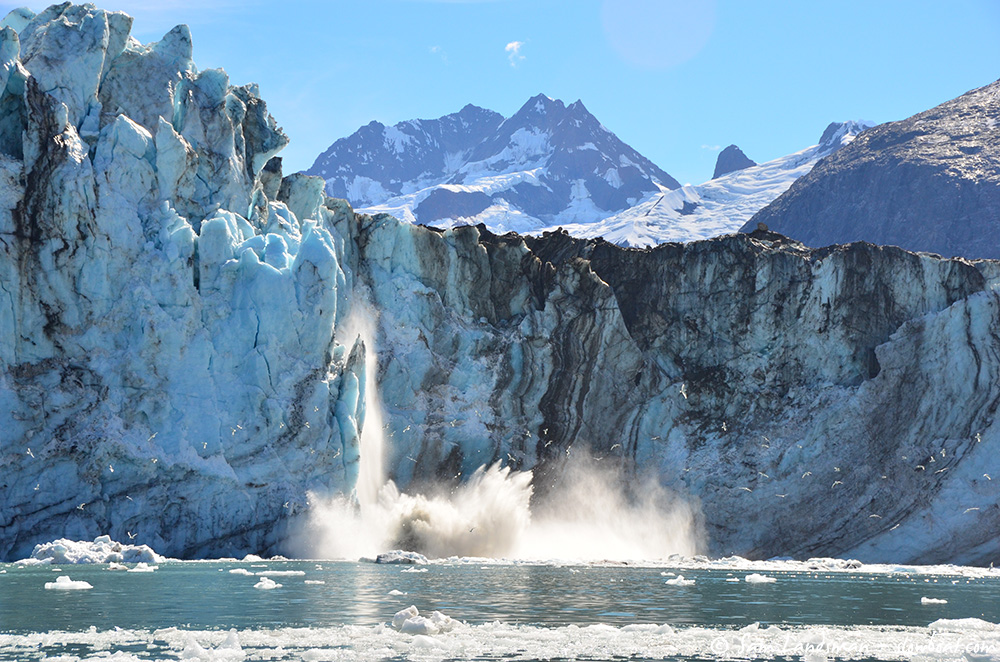 When we made our first trip up to Alaska, we expected to see magnificent wildlife and scenery. We didn't expect to meet such diverse, interesting, friendly, helpful, and sometimes even crazy people.
Wrangell-born Bruce and his wife spent a full afternoon with us on the dock in Saint John Harbor, sharing stories of shooting a moose, hauling it to the beach and then the boat, taking it back to town, and turning it into the sausage we were eating.
Or John and Kara, who we visited with in Ford's Terror. They're twenty-somethings from the Bay Area who'd spent the last four years circumnavigating the globe on a 30-foot sailboat. They lacked a chart plotter, radar, refrigeration—pretty much all modern conveniences, actually—but they managed to put 40,000 miles safely under the keel.
Last summer in Elfin Cove, Joey, the skipper of the troller across the dock, sold us two fresh salmon, then spent a couple hours chatting with us about all things salmon fishing—the economics, the etiquette, the best places to go and so much more. A native of Gustavus,(pop. 442), he talked about growing up in such a small town and now raising his own family there.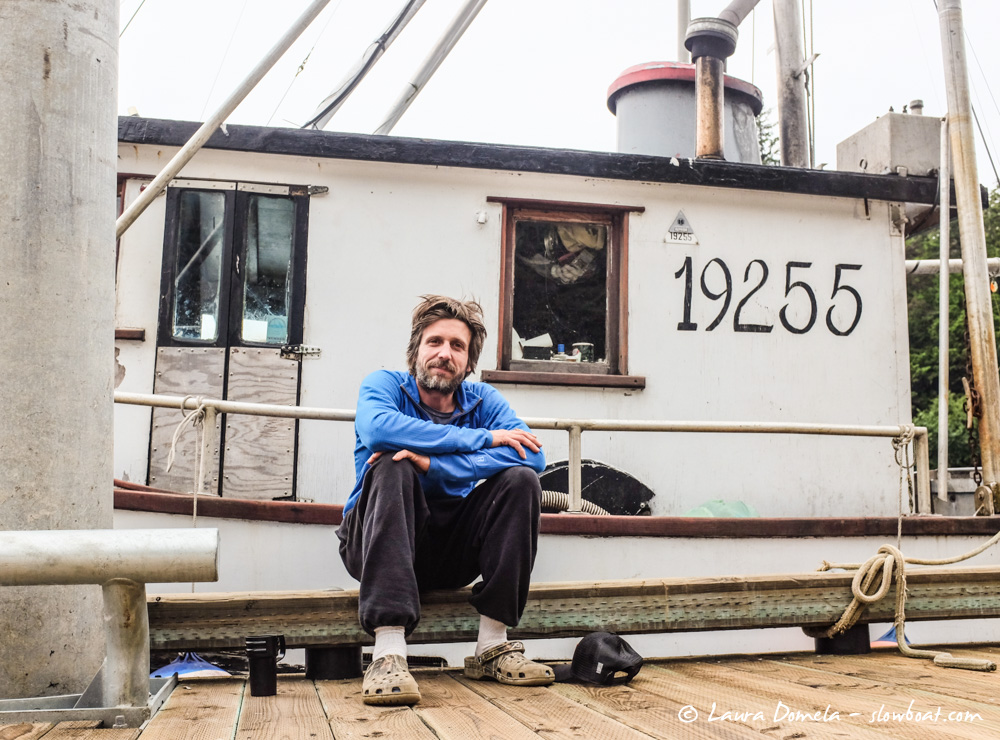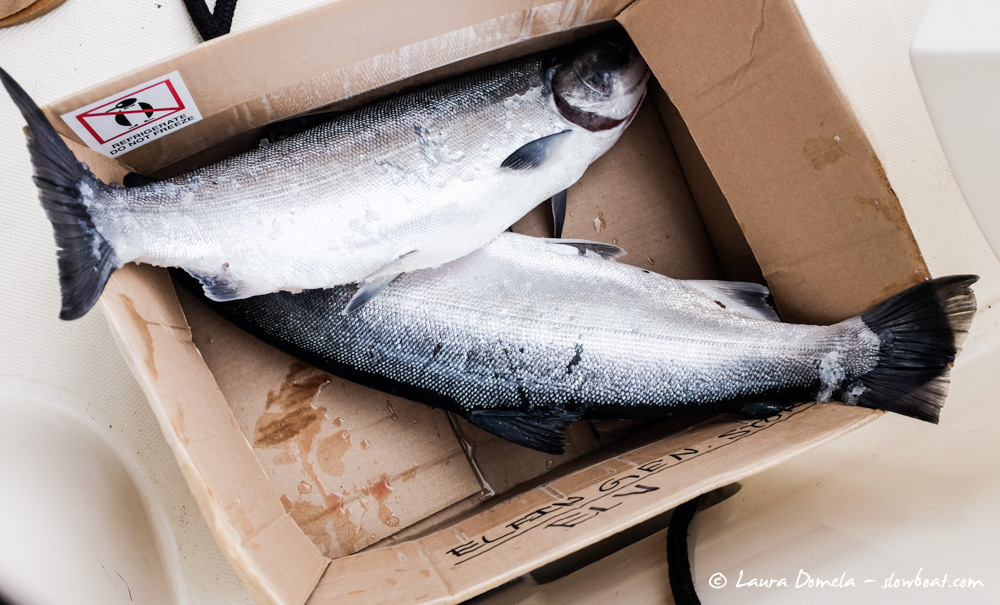 We watched in awe as the tiny Haida village of Kasaan swelled from its usual population of ~50 to over a thousand – with native canoes arriving on the beach for a potlatch, drumming, dancing, gift-giving, feasting, and rededication ceremony for the Naay I'waans (the Chief Son-I-Hat Whale House) – the only Haida longhouse remaining in the United States. Native culture is tightly woven into southeast Alaska, and the influence of the Tlingit, Tsimshian, and Haida people is evident in every town and village, with rich histories that go back an estimated 13,000 years.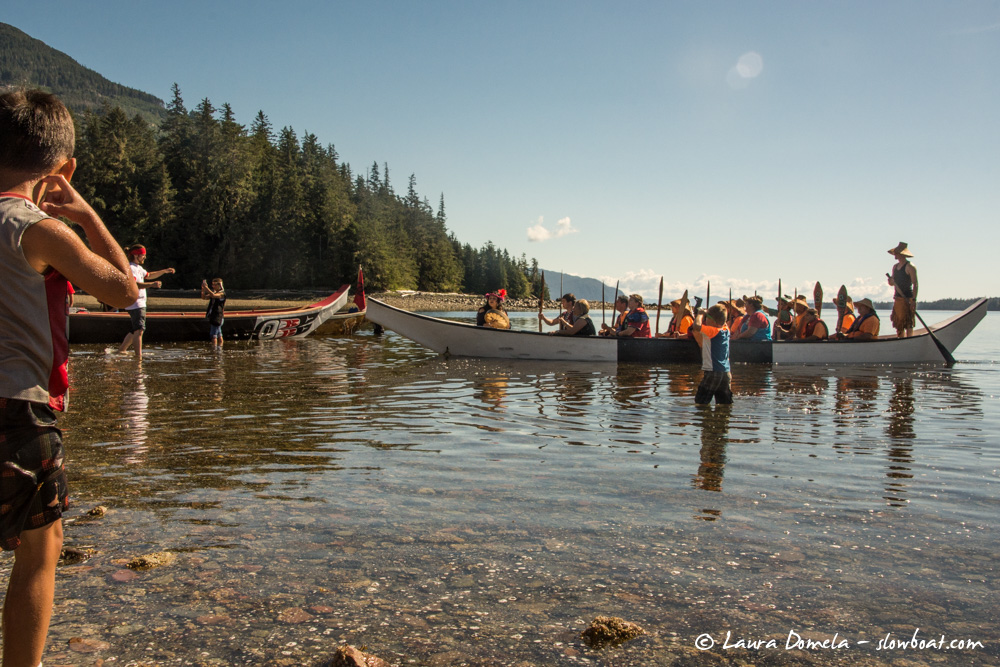 Sometimes, it's the little things that make a big impact. Walking back from Safeway in Ketchikan, arms overflowing with groceries, the owner of the neighboring boat spotted us. He was driving, but pulled over, rolled down the window, and offered us a ride back to the boat. Another time, a local woman we chatted with briefly in the checkout line noticed us walking through the parking lot with several bags of groceries. She pulled over and insisted she give us a ride back to the marina.
Individually, these factors—the wildlife and scenery and people and unexpected experiences—make cruising Southeast Alaska great.
Collectively, they make it irresistible.
Ready to see for yourself? Join us in 2017 as we head to Sitka!
–The Slowboat Crew