We've been cruising around the San Juan Islands for a week or so with Sam on Safe Harbour. We've all been working hard creating and recording more webcasts for you as part of our "Mastering the Inside Passage" series. You may have already seen our first installment is "Clearing Canadian Customs." This will soon be followed by "Clearing US Customs," "Overview of the Inside Passage," "WiFi in the Wilderness," and "Flying Drones from Boats" (very important in the Inside Passage). 🙂
In the meantime, here are a few photos from the past week. In addition to a ton of work, we've gotten in some good hiking, some socializing, and some fun restaurant meals in Friday Harbor.
Sunrise from Fossil Bay at Sucia Island: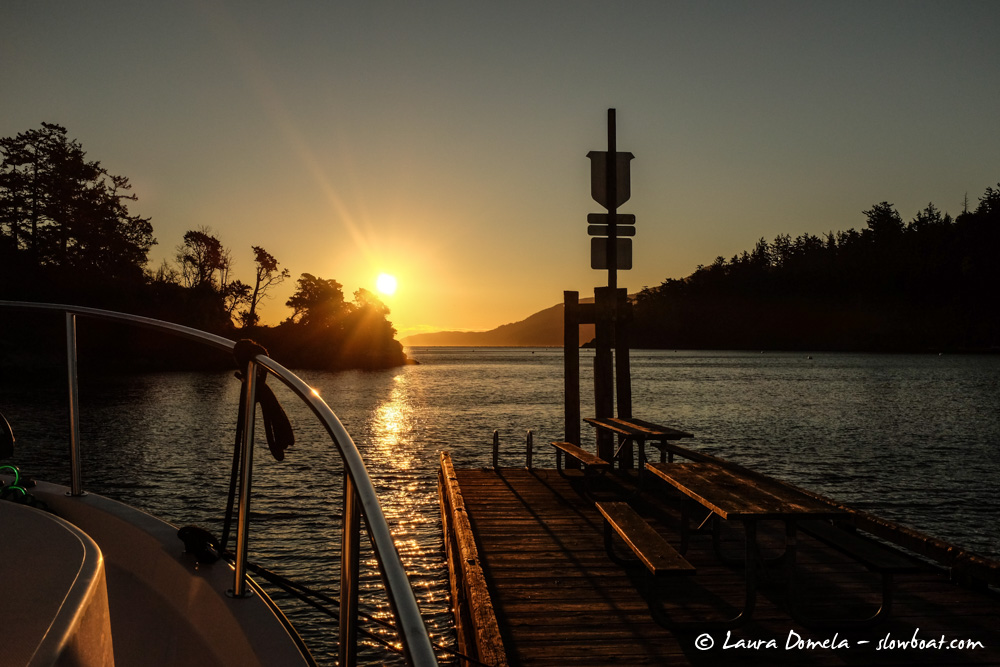 Crossing from Friday Harbor on San Juan Island to Fisherman Bay on Lopez Island: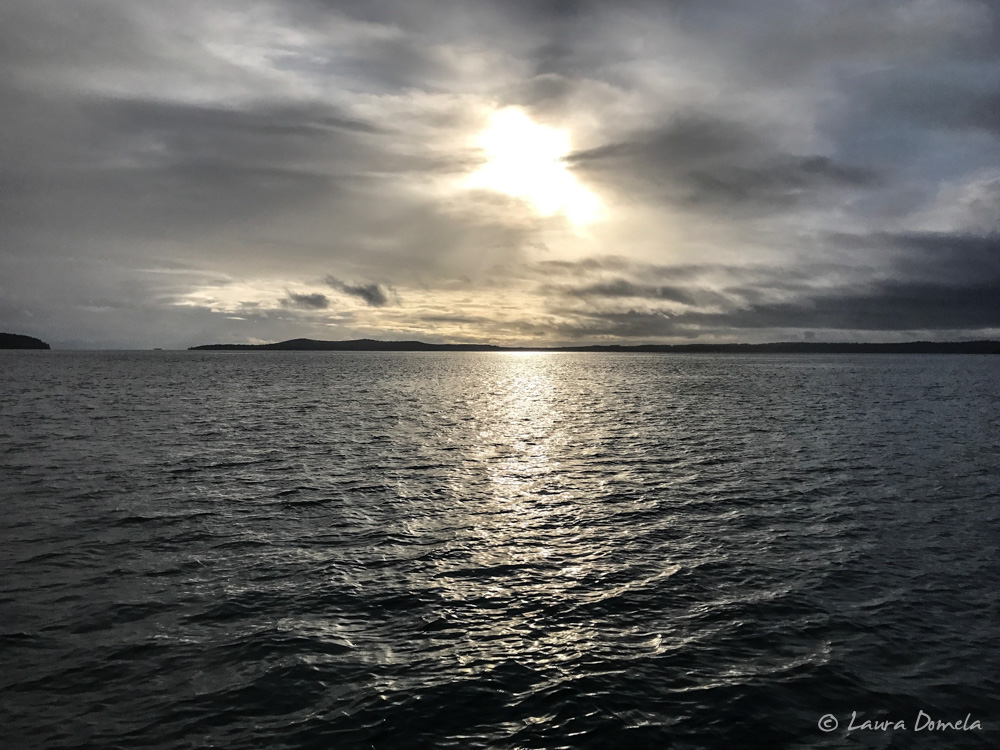 Snow on Mt. Constitution (Orcas Island) taken from Sucia Island: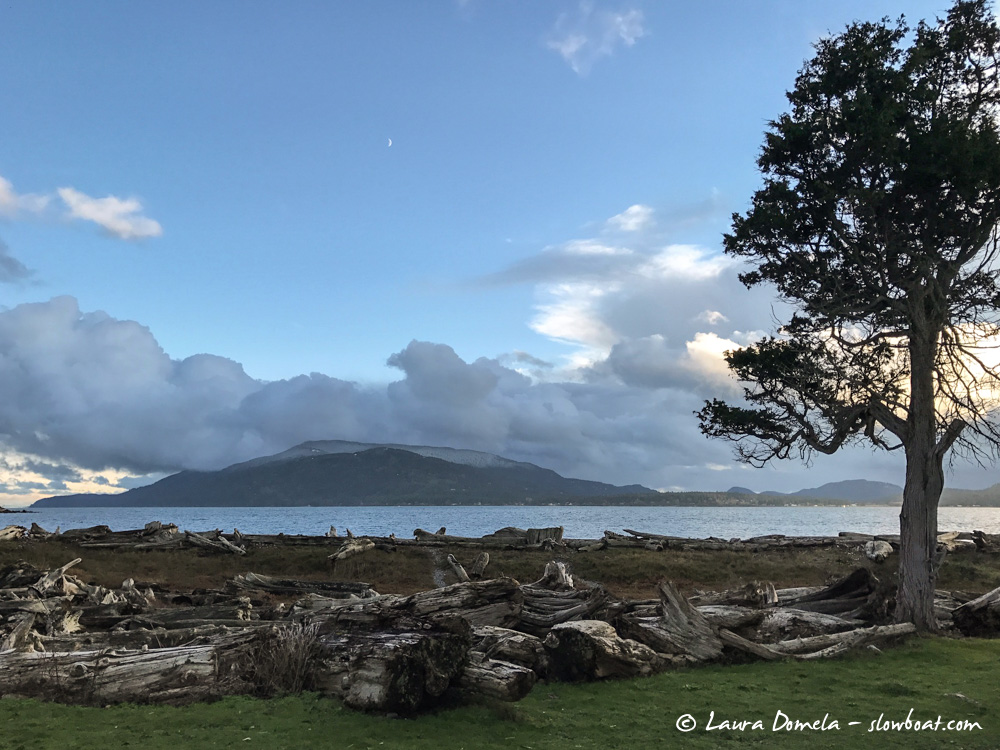 Fossil Bay, Sucia Island: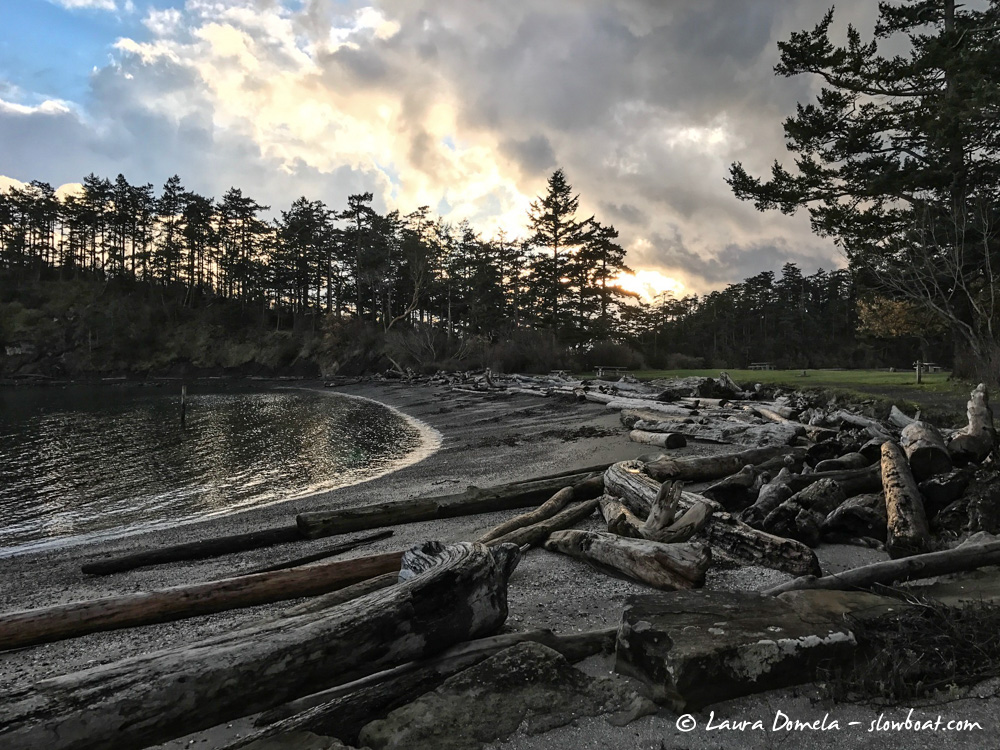 Morning, north side of Jones Island: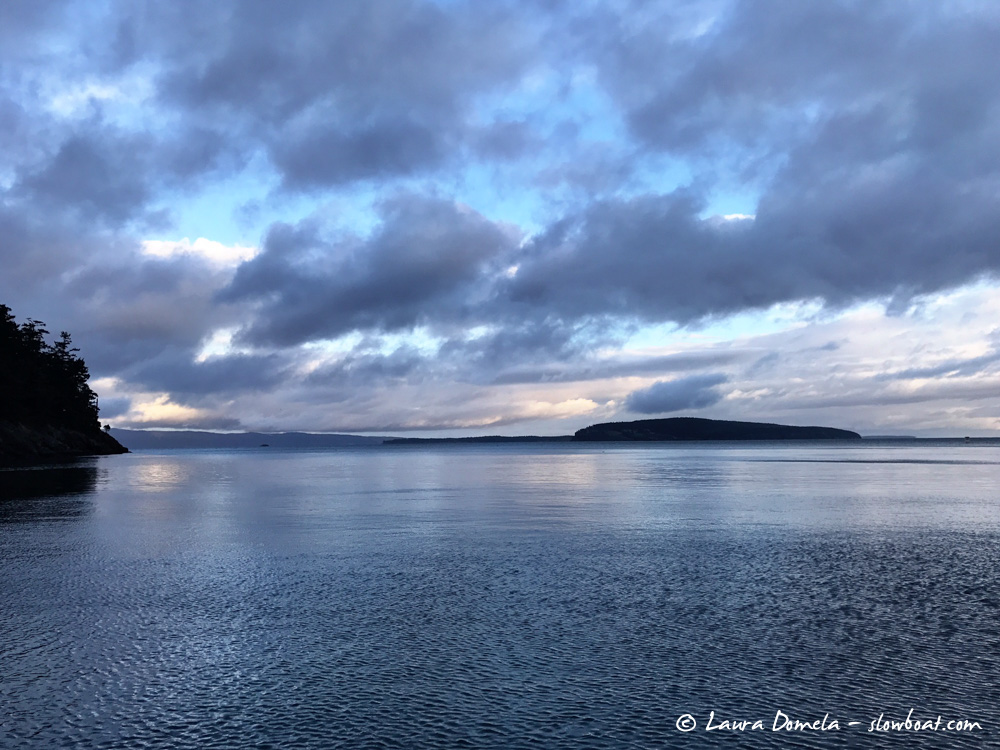 Sunset, Sucia Island: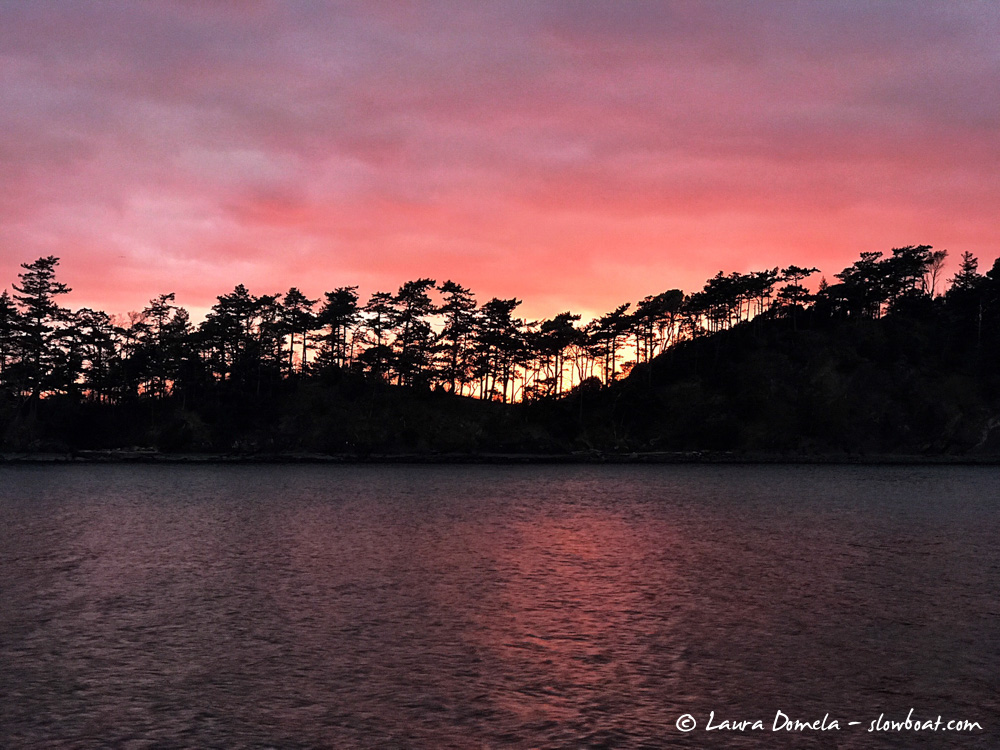 Mt. Baker as we were leaving Sucia Island: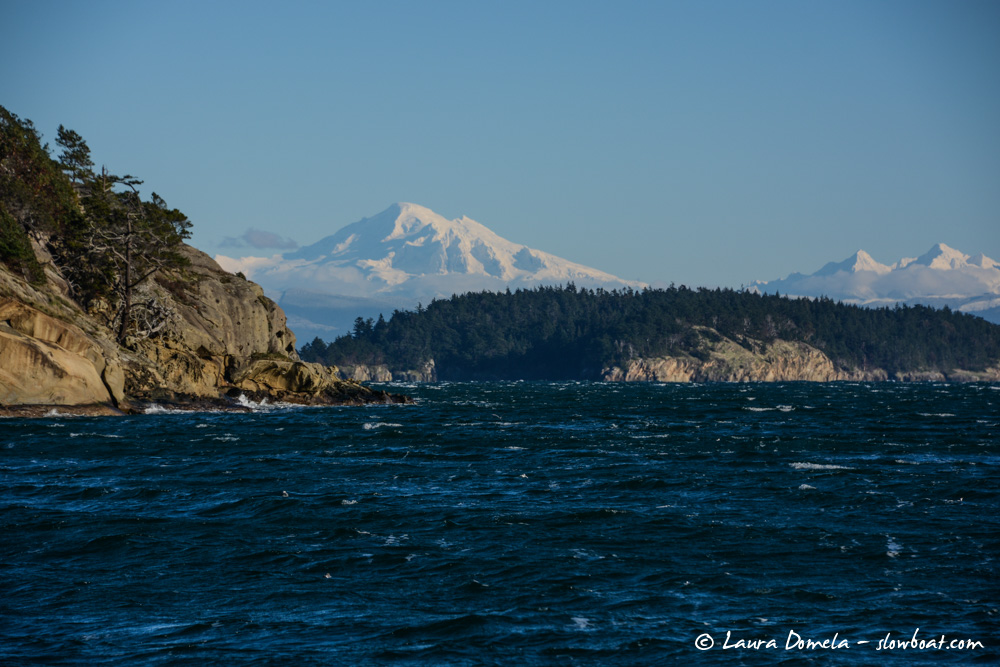 Winter cruising in the San Juan Islands is wonderful. No crowds…and when you get good weather days the scenery just can't be beat!