We got up early and left late from Petersburg this morning after a flurry of grocery shopping, laundry, and other miscellaneous chores. We won't have access to any amenities again until we reach Sitka, so it's nice to stock up while we can.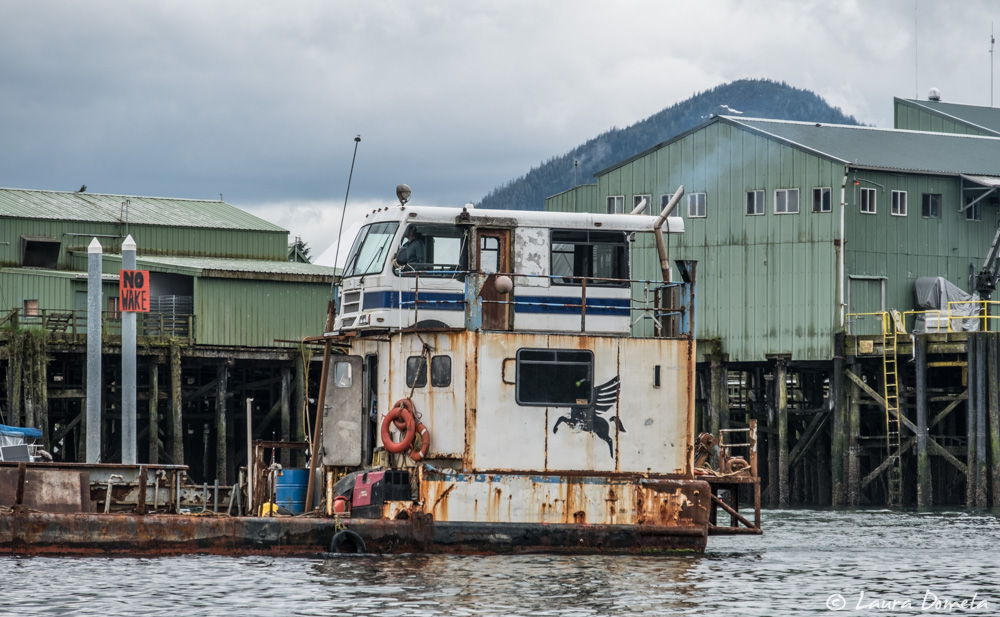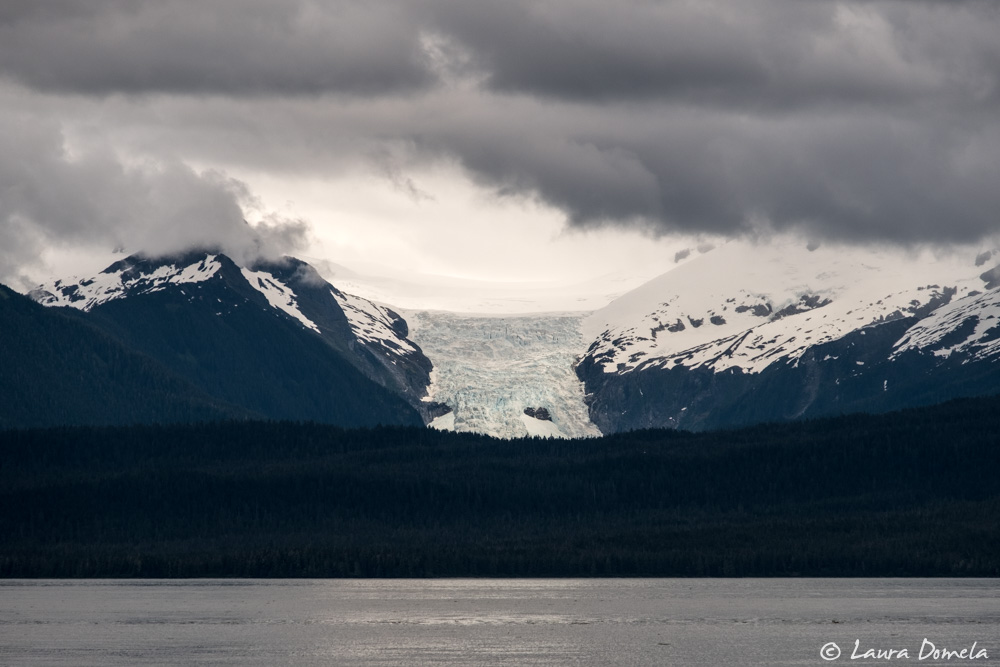 The weather was quite nice for our cruise up to Portage Bay today (about 22 nautical miles). Very little wind, no rain, and even occasional bits of blue sky.
After everyone arrived in Portage Bay, Kevin took the drone up for some aerial shots or our new anchorage: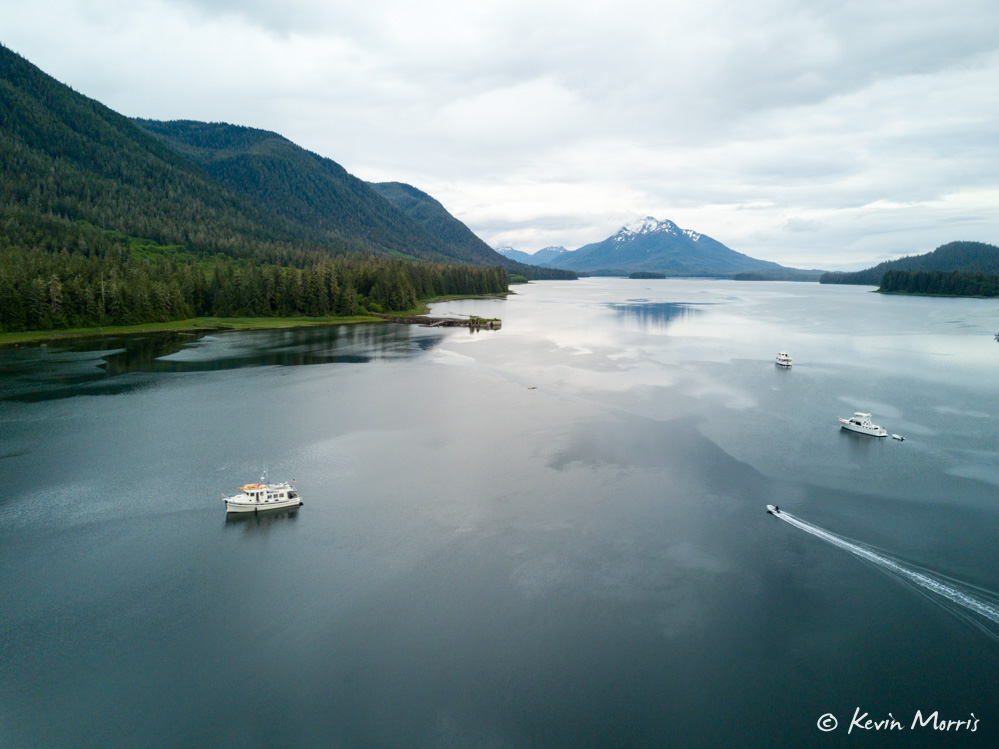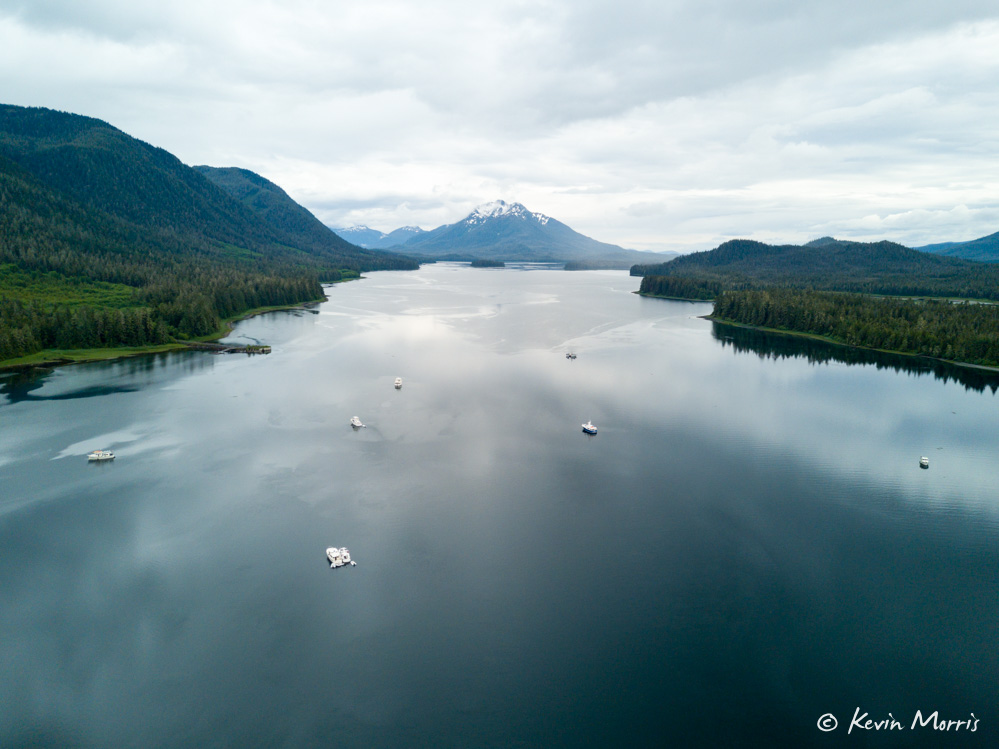 We'd originally thought we might do the 53nm trip all the way to Pybus Bay today, but changed the long one-day plan for a more leisurely two days. Safe Harbour and Airship had both been to Portage Bay before (and had a little bit of "meh" feeling about it — probably because we all know what's in our near future: the incredible rough beauty of the anchorages on the east side of Baranof Island). In the end, it turns out we undersold it a bit. We had lovely evening and the scenery was serene and beautiful. We even lucked out and spotted a couple of black bears on shore nearby.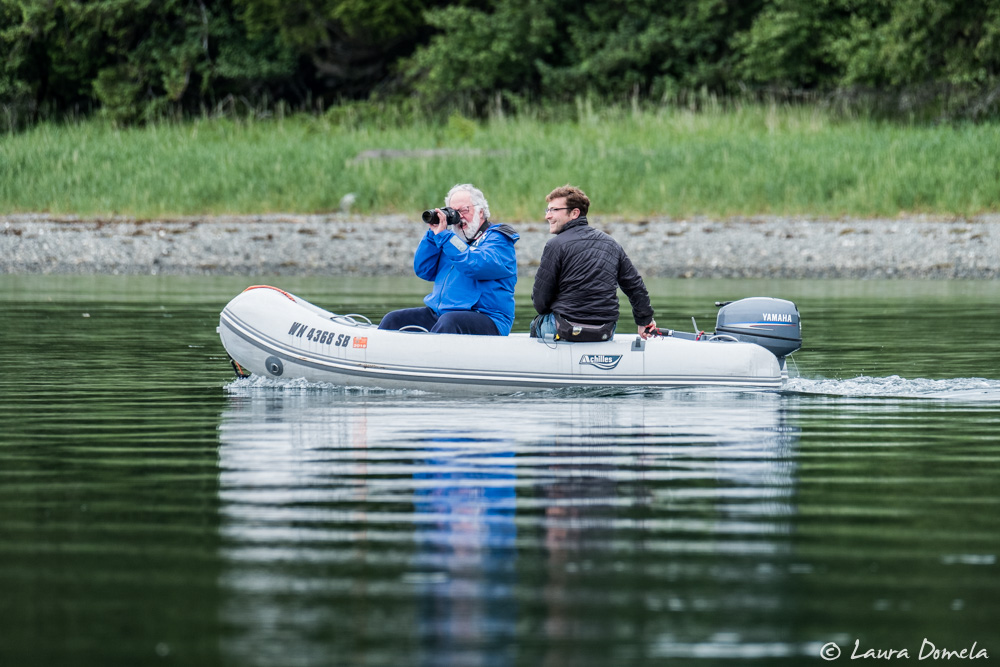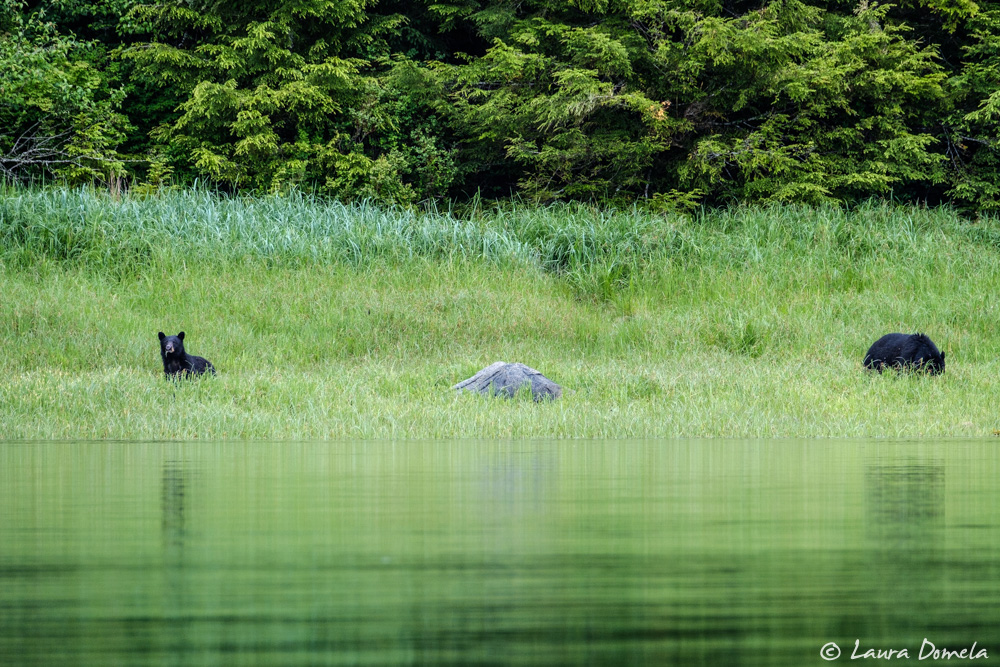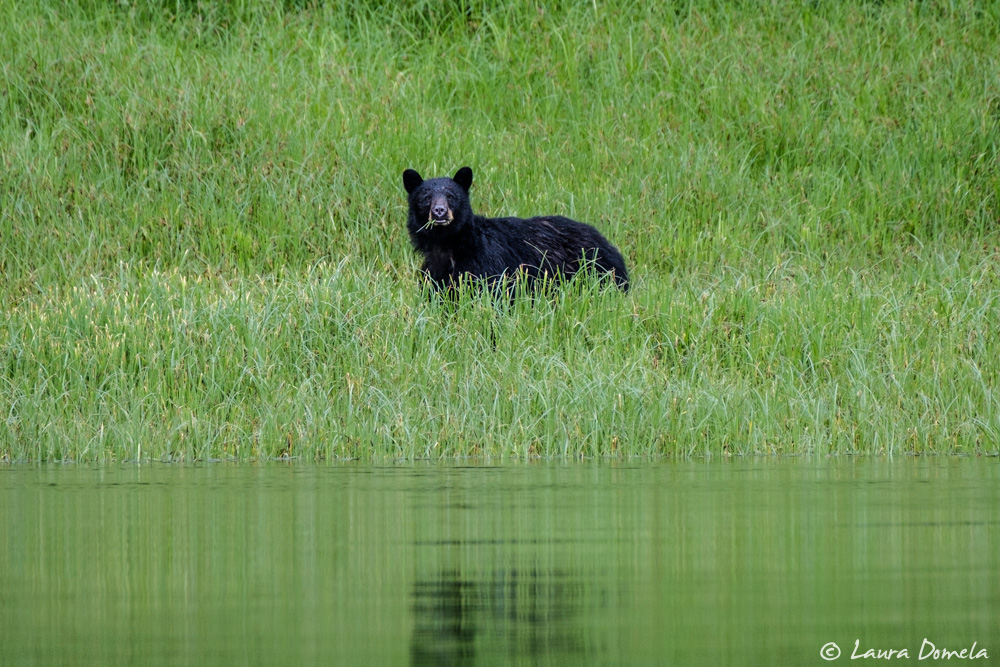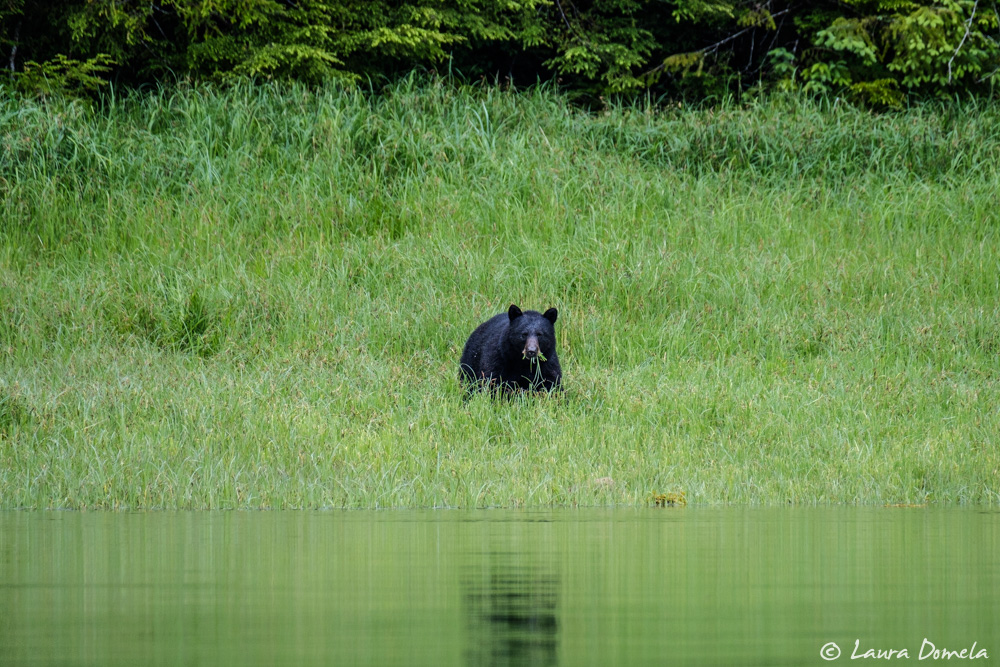 We had another round of crab enchiladas for dinner on the Airship/Safe Harbour raft, with a big salad, some Mexican rice, and a kicked up mac-n-cheese with veggies.
Today's trip: 22.6 nautical miles, 3 hours 30 minutes underway
Flotilla total: 872.1 nautical miles, 119 hours 8 minutes underway