Le Conte Glacier is the first tidewater glacier we encounter on our trip north. LeConte is an easy day trip from Petersburg, so we all climbed aboard Fortunate and Cassidy to make the short trek across Frederick Sound to make our attempt at the glacier.
Visiting tidewater glaciers by boat is always a hit-or-miss endeavor as far as actually making it to the glacier. As the face of the glacier calves and dumps ice into the water, huge floes of ice make their way slowly out of the fjord into the main channels where they eventually melt away. Depending on the winds, the currents, the temperature, and the amount of calving the glacier has been doing lately, you might not be able to get into the fjord at all, you might make it in partway before getting blocked by icebergs, or you might make it all the way to a good view of the face of the glacier.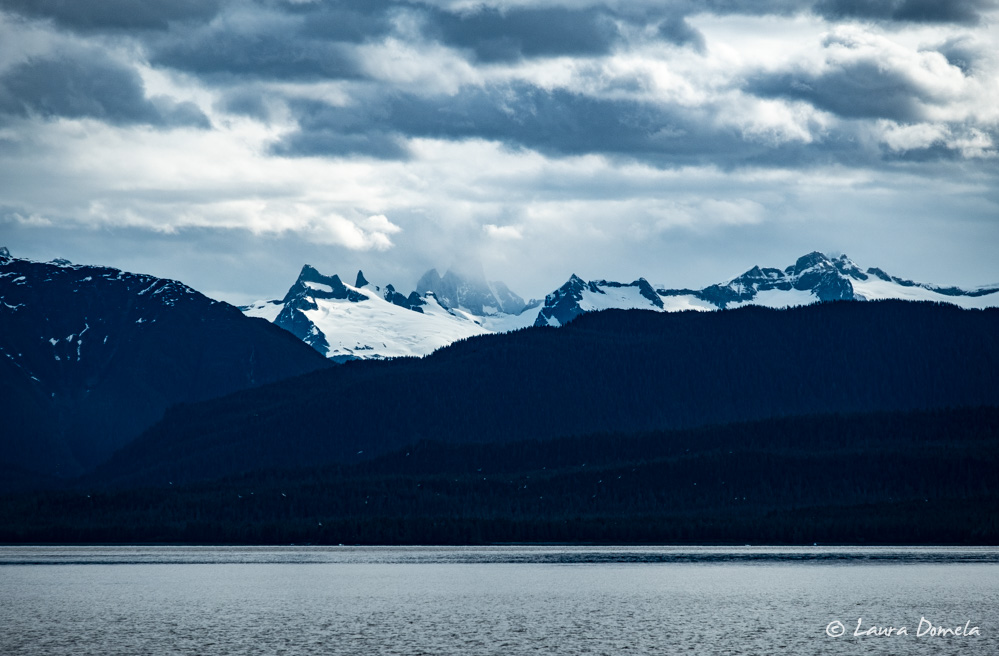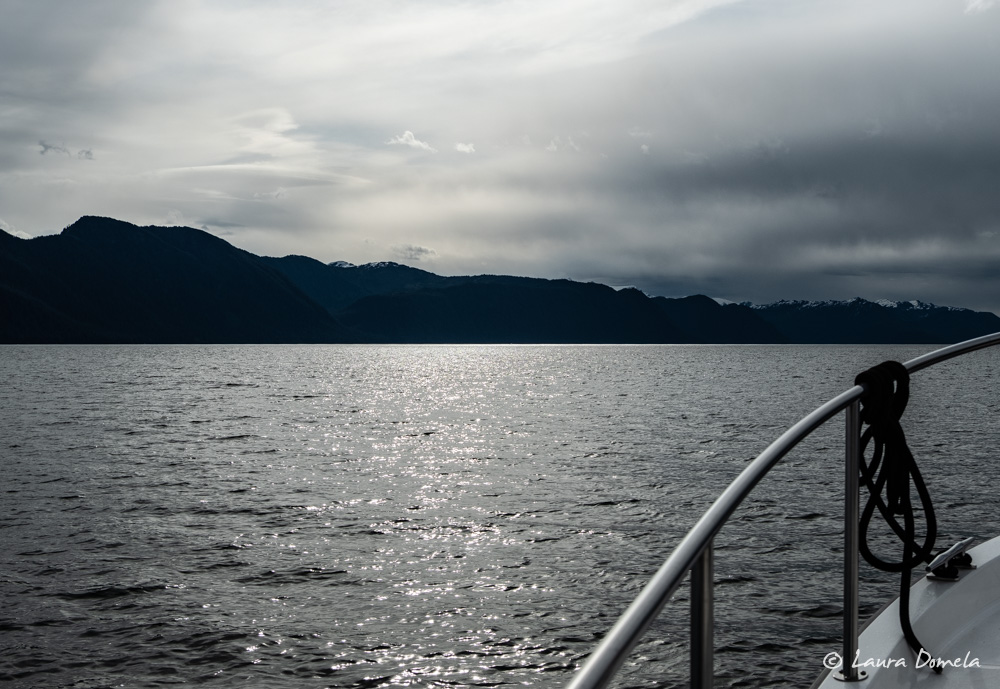 In a way, it doesn't matter. Seeing the amazing shapes and colors of the icebergs, navigating through the ice pack, and dinghying or kayaking around through the ice is a thrill regardless of whether or not you actually make it to the face of the glacier.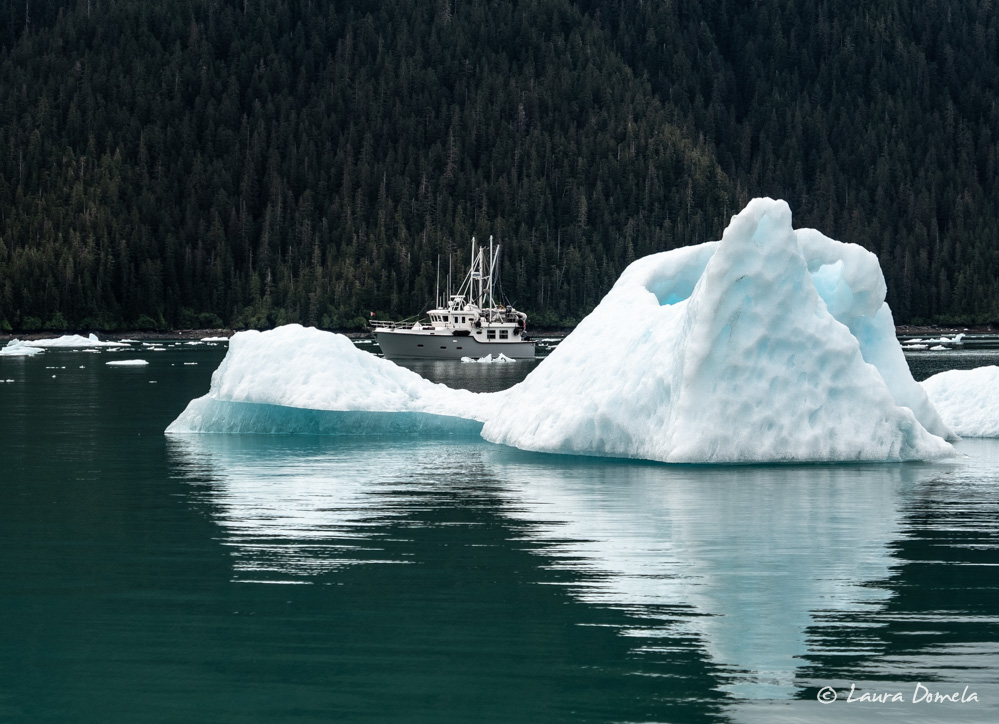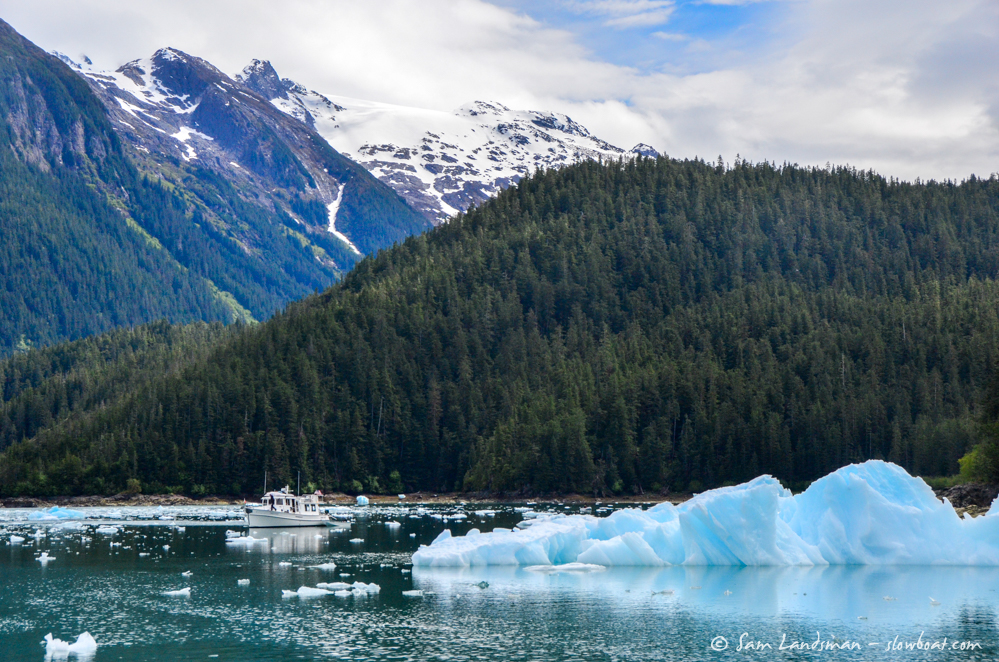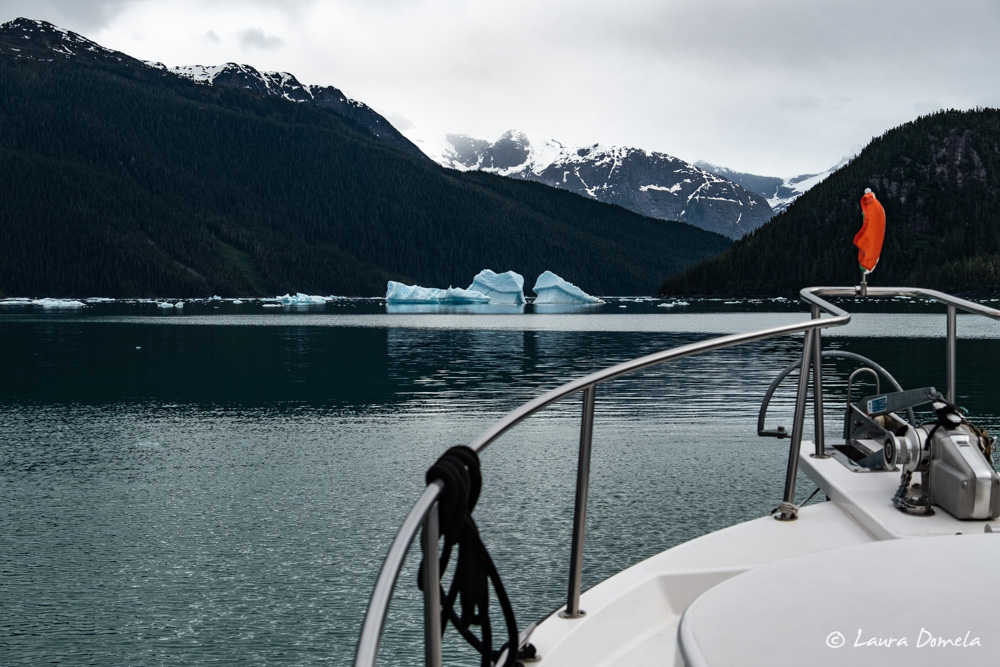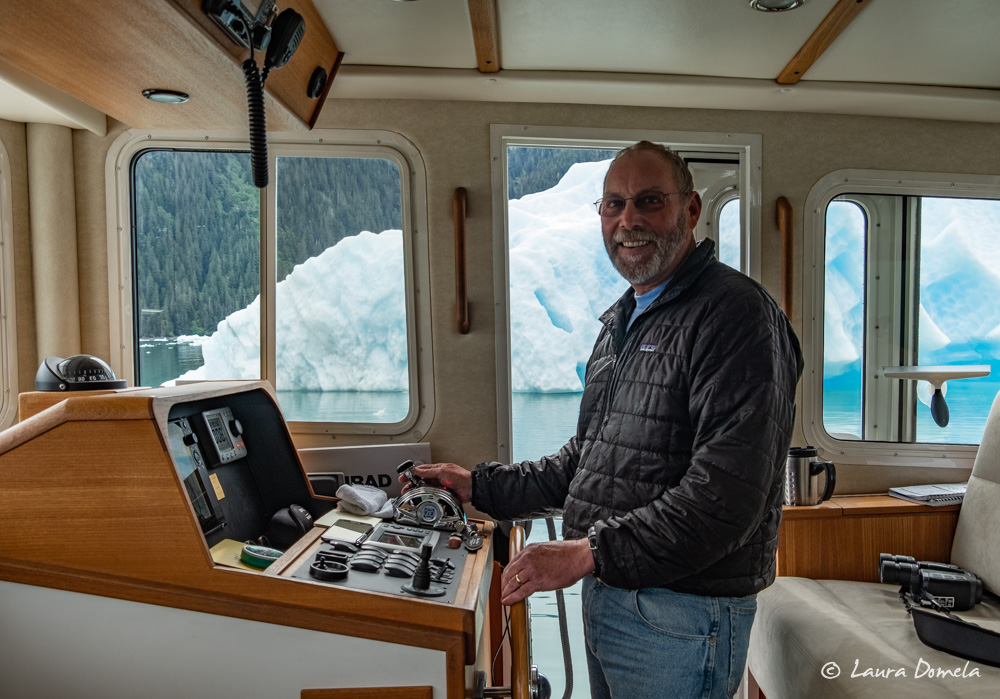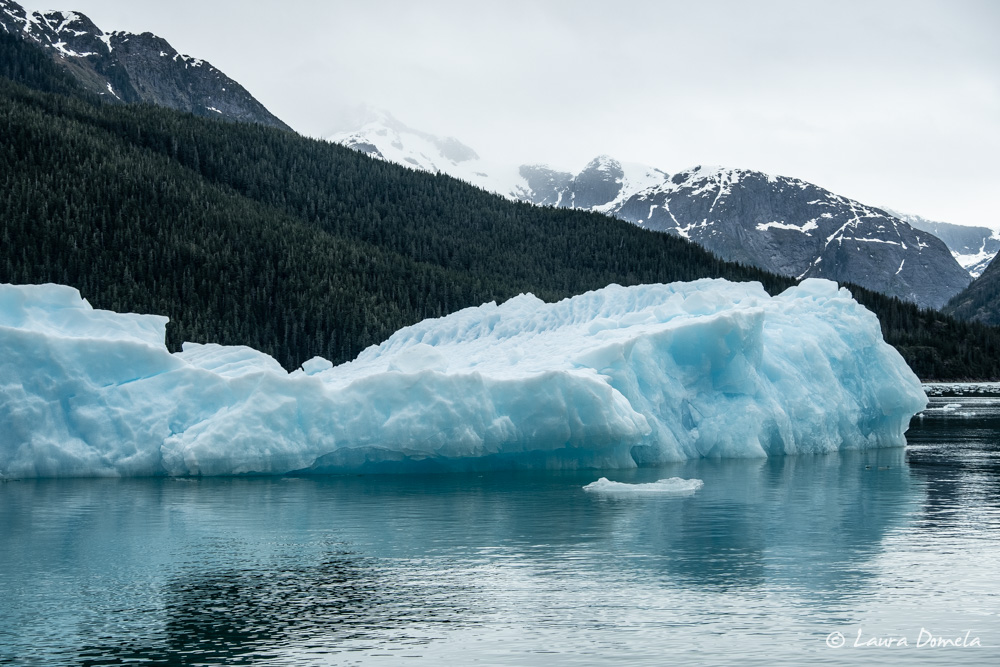 This was one of those partway days. Our progress was blocked about halfway into the fjord, so with still a couple big turns to go before the face of the glacier would come into view, we stopped the big boats and boarded dinghies and canoes to explore the ice floe. It was beautiful. Various combinations of folks hopped in the dinghies and picked their way farther through the ice while others stayed behind and kept the big boats away from passing icebergs.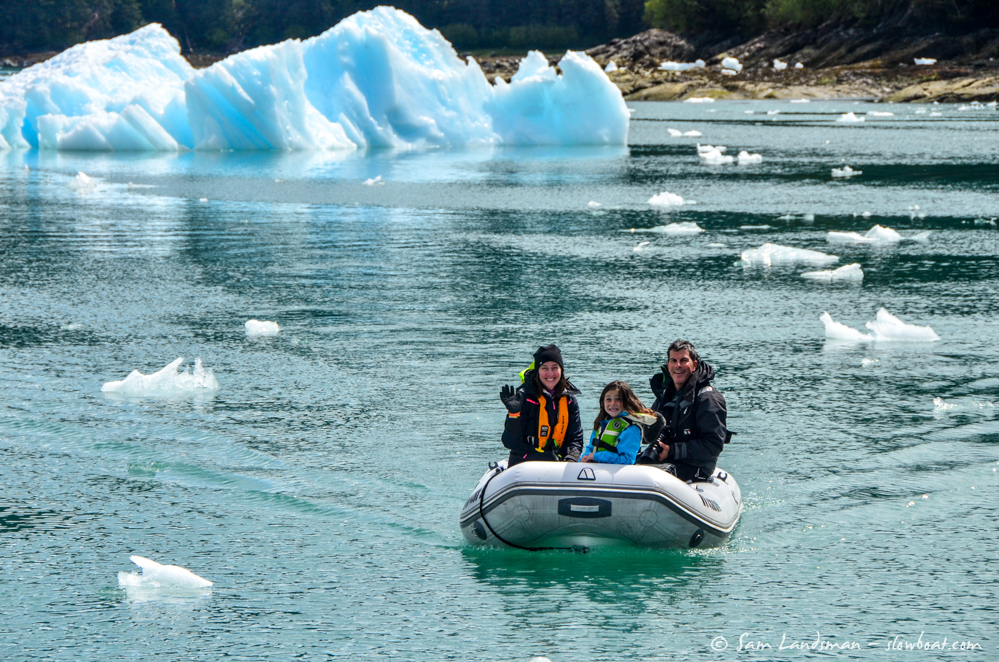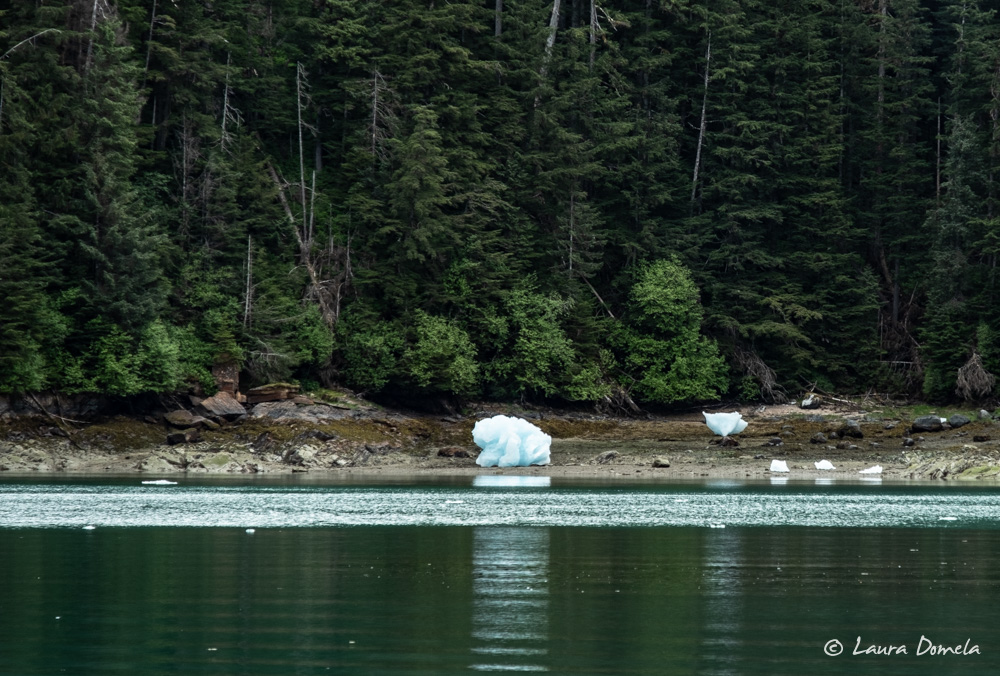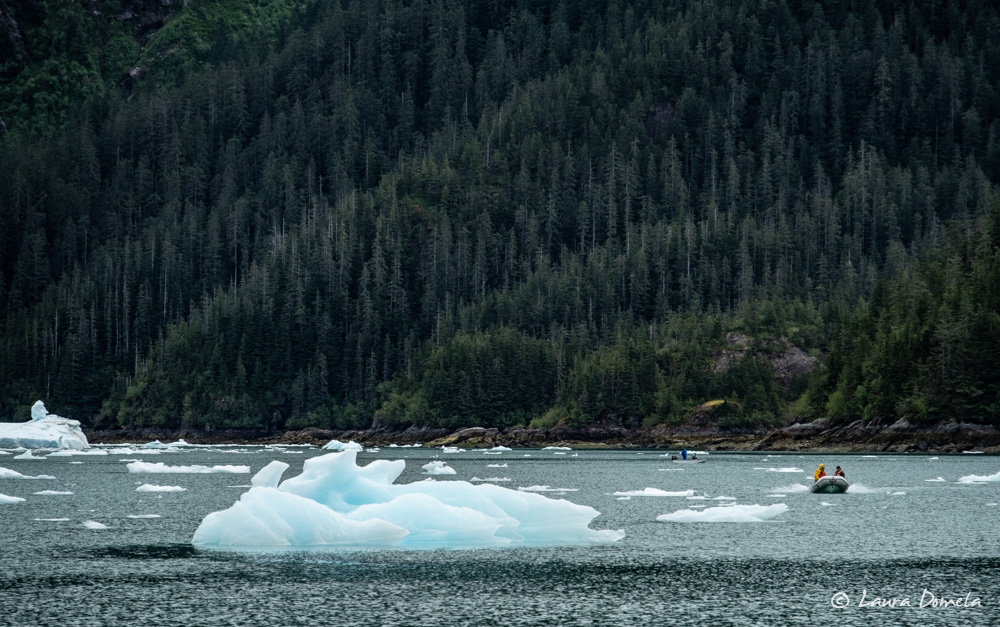 While we held down the fort on Fortunate, Kevin took the drone up for some aerial shots: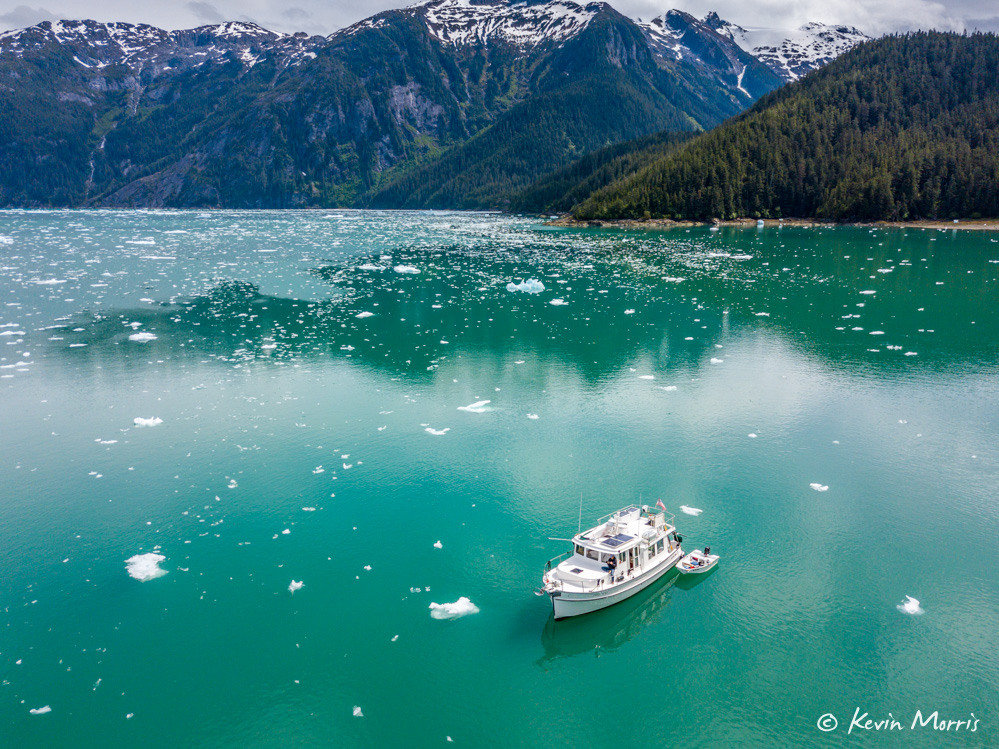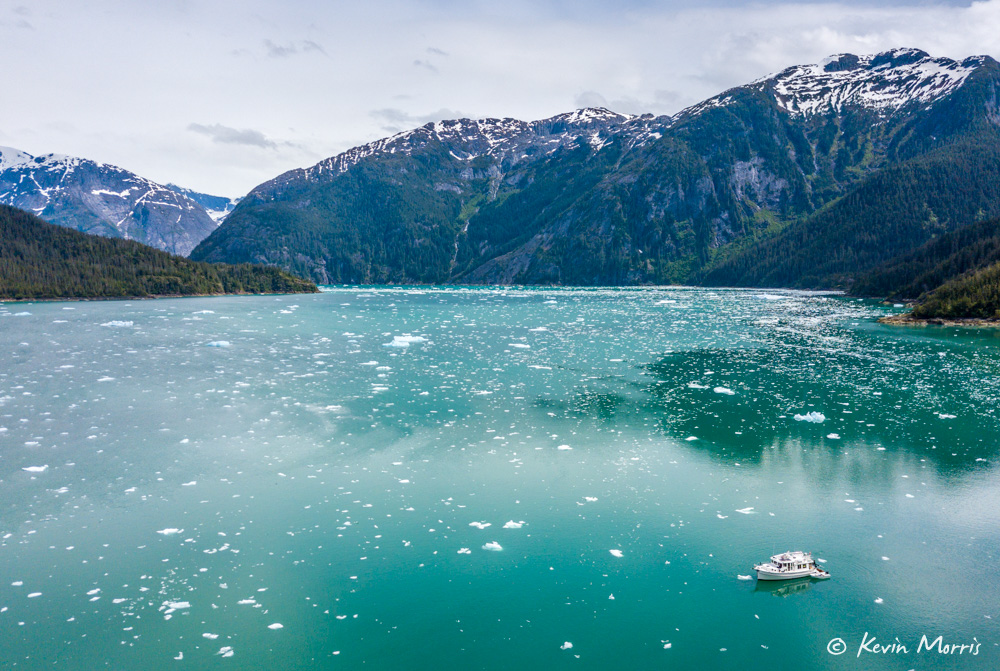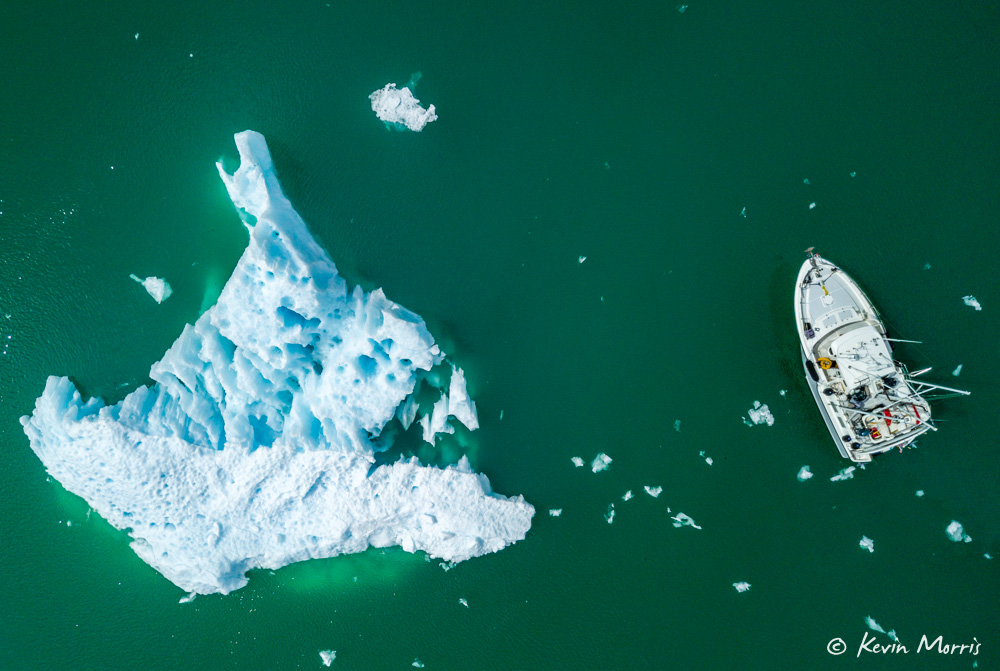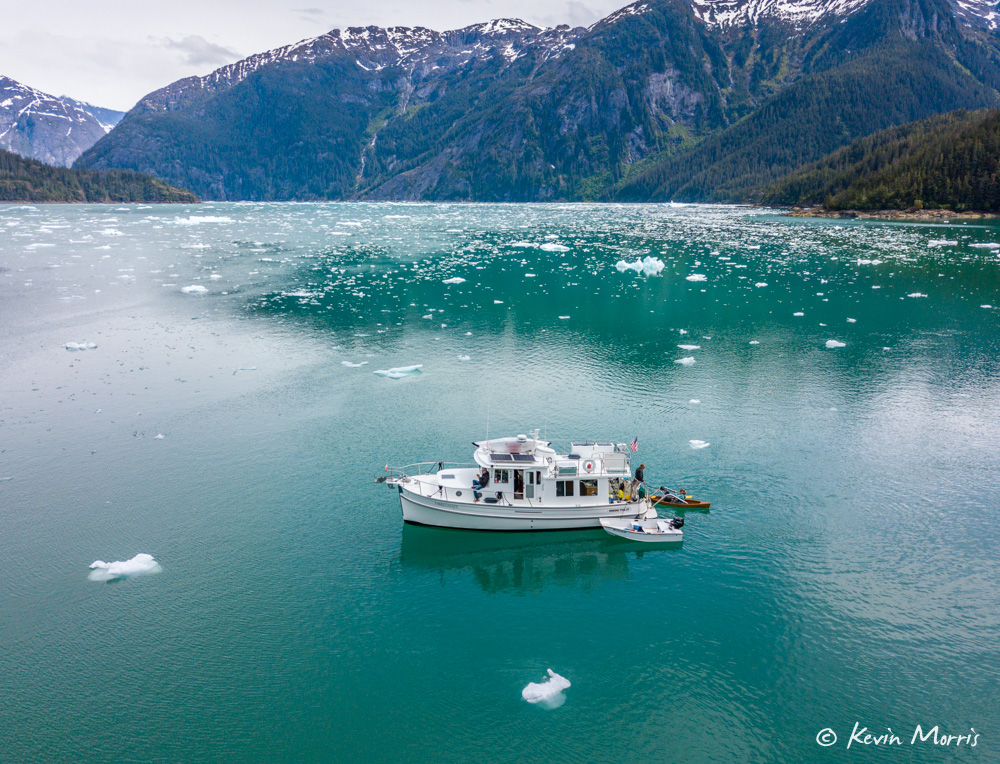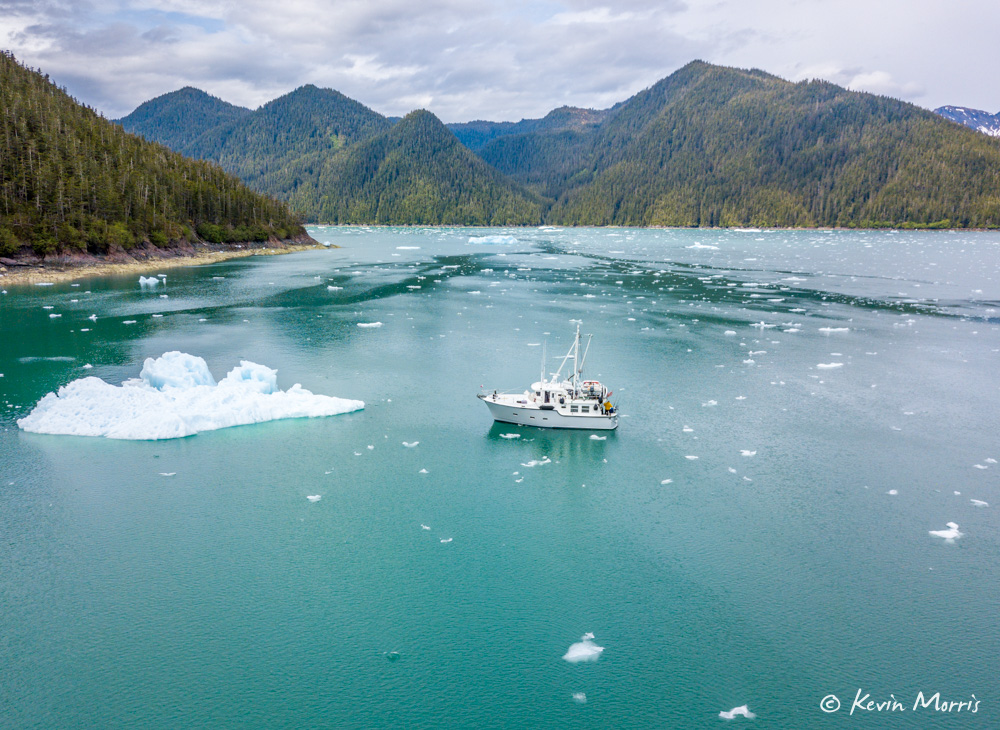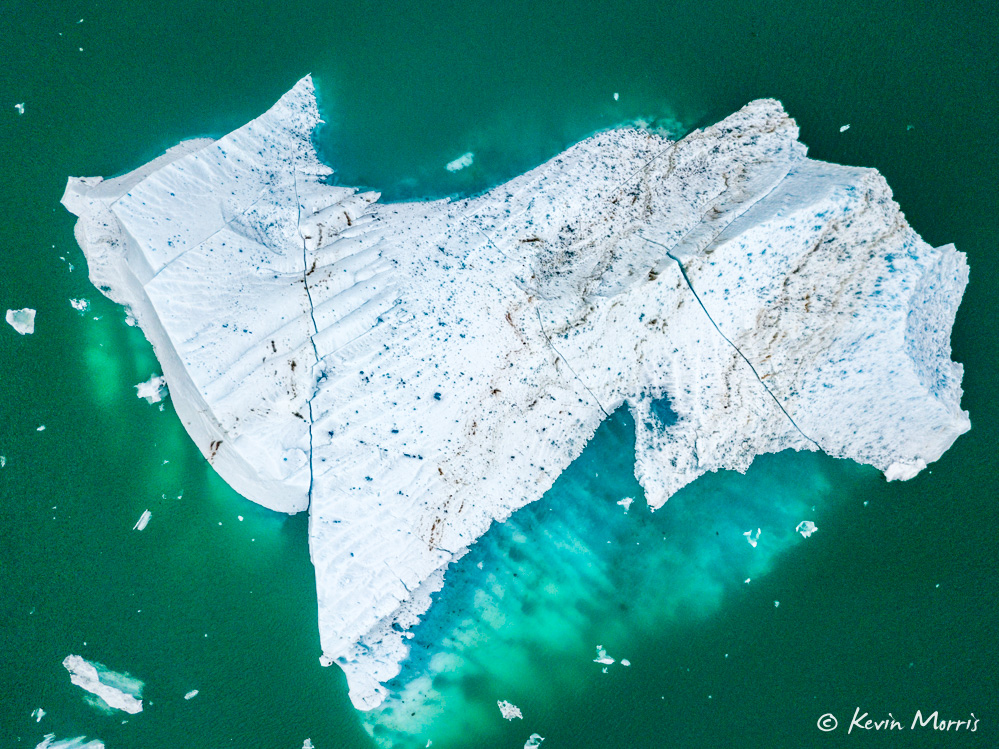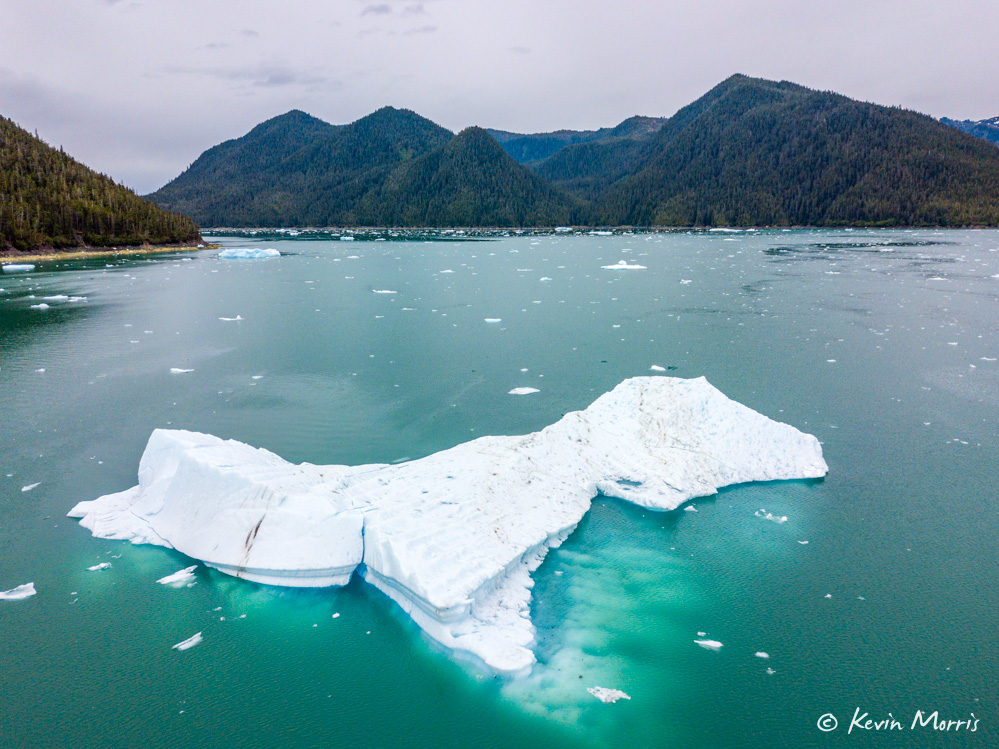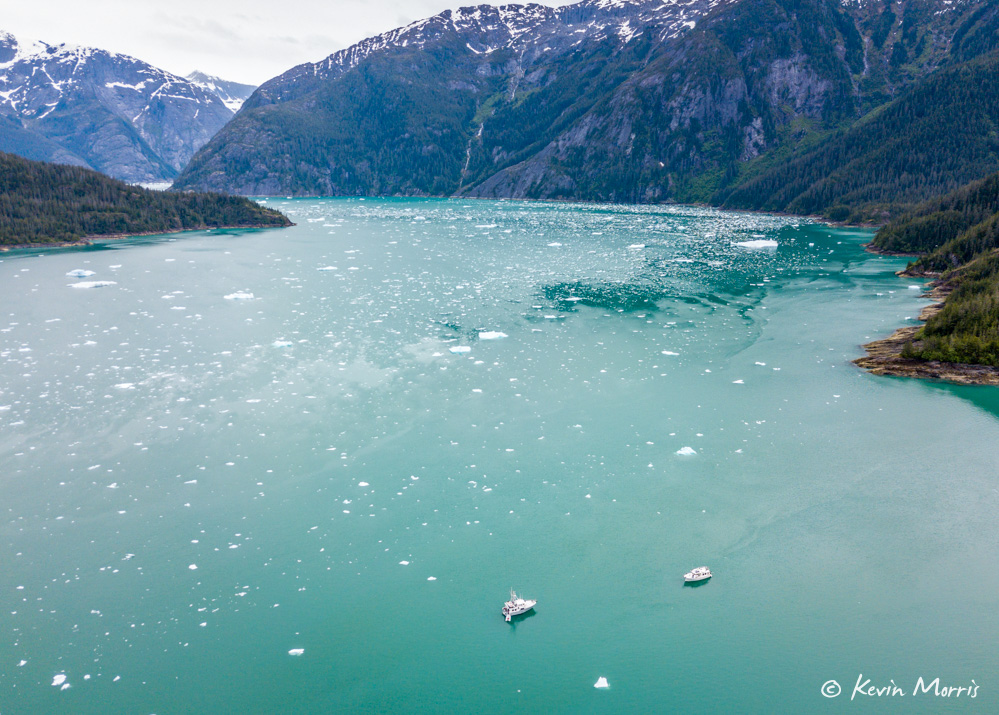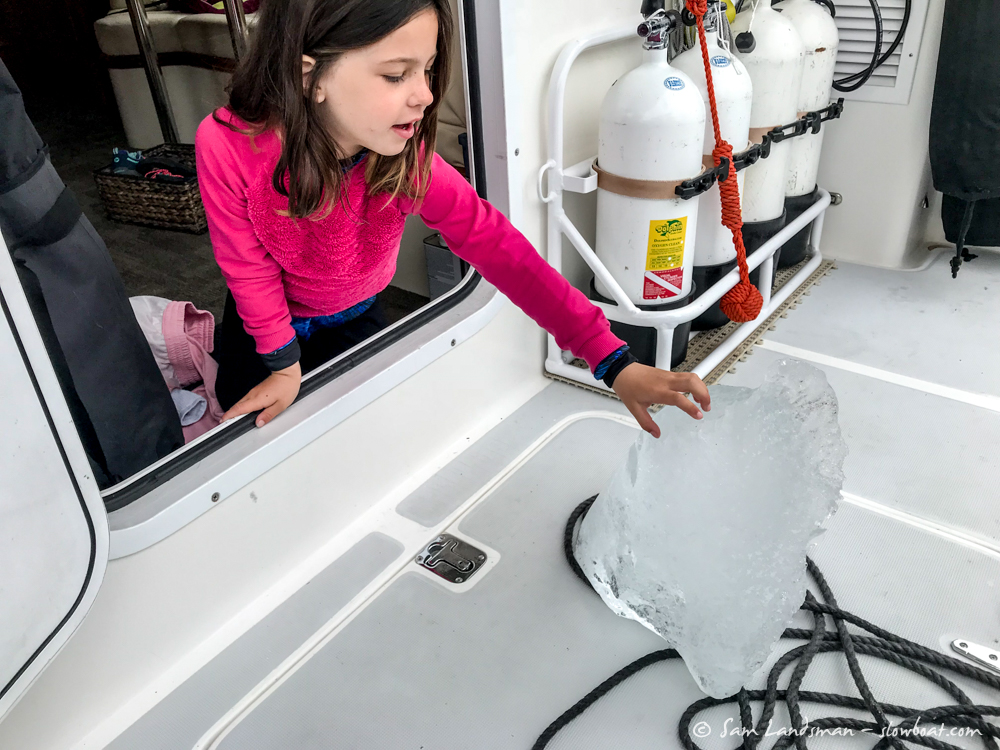 When we'd all had our fill of playing in the ice, we loaded boats and people back into Cassidy and Fortunate and headed back to Petersburg… all except Sam and Ralph, that is. Sam and Ralph decided to sprint back to Petersburg in Sam's dinghy rather than towing it back behind Cassidy. Frederick Sound was smooth and calm, so they were able to zip across at 20 knots or so, arriving back at Petersburg well ahead of the rest of us.
We had dinner out tonight — Papa Bear's Pizza, which was delicious, as usual.