It was rainy and gray when we woke this morning in Petersburg. We filled our water tanks, picked up a couple of last minute things at the market, and left our slips by about 10:00 a.m. The cruise to Portage Bay was calm and uneventful. Not much wildlife today, but an easy day on the water.
Once in Portage Bay, Sam went up with his drone for some overhead shots: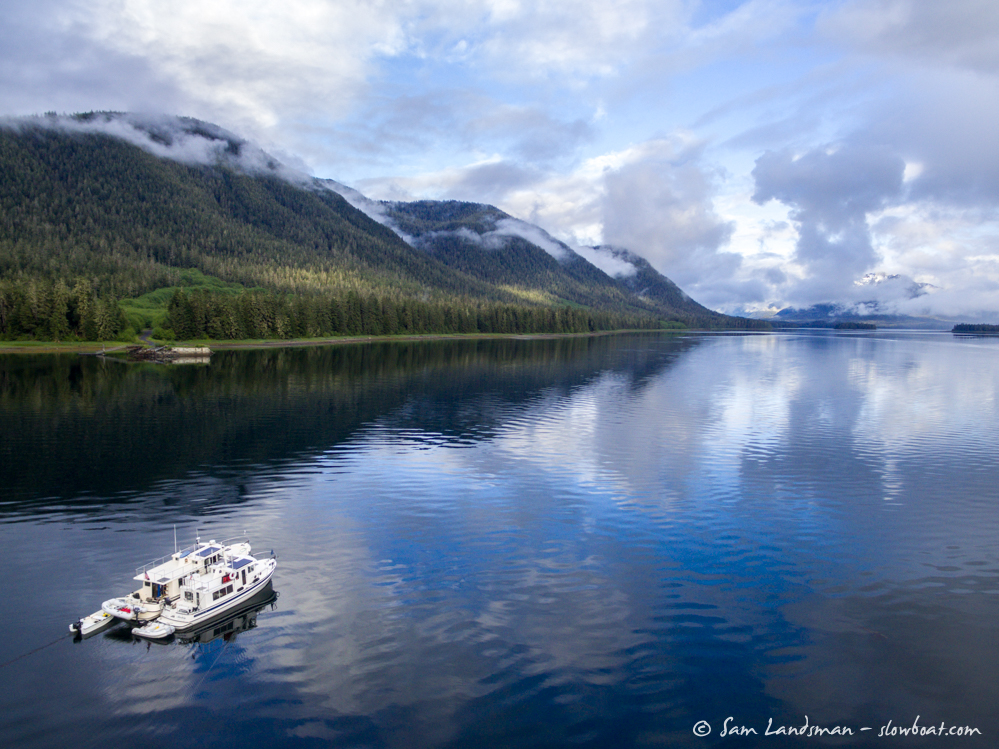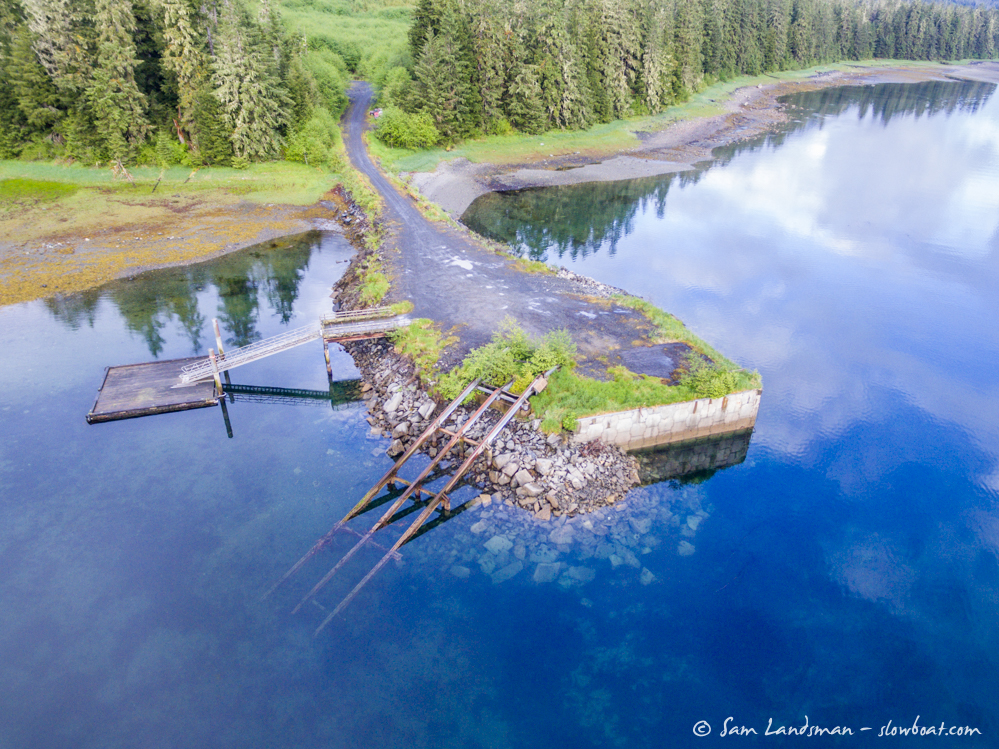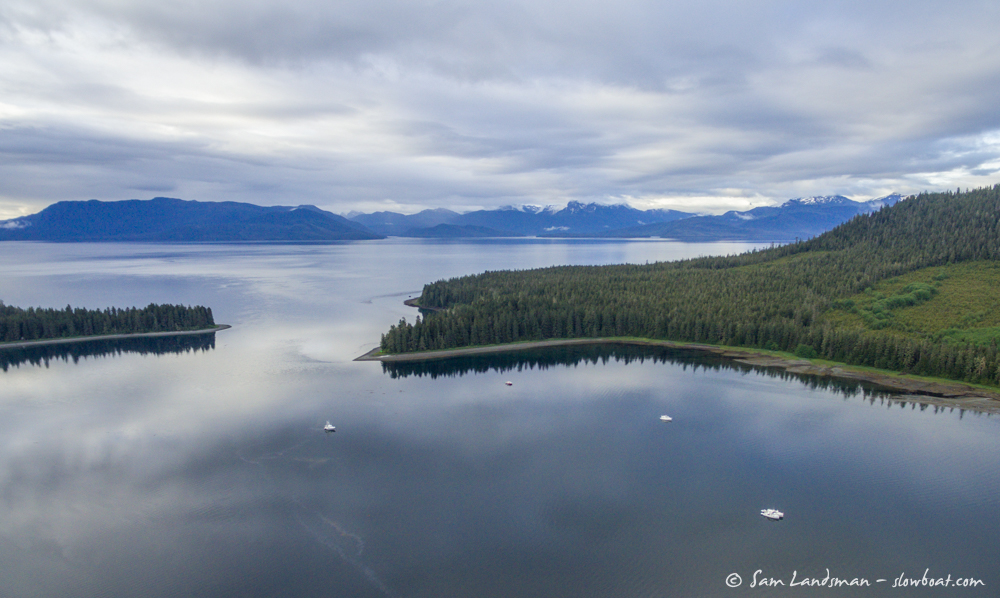 Next, we took the dinghy over to Rhapsody to chat with Ralph about his post-flotilla schedule. As the flotilla nears its end, we meet with each participant to help them plan the rest of their trip. We also helped troubleshoot a stereo problem (always good when the troubleshooting is a stereo rather than an engine!). Whenever Ralph tried to play music at higher volumes (like you need to when underway), the stereo would cut out intermittently. After much trial and error, we isolated it to a single zone and then a single speaker. We found no obvious wiring faults and suspect the speaker is the culprit.
While on board Ralph's boat, it stopped raining and the sun even poked out for a bit!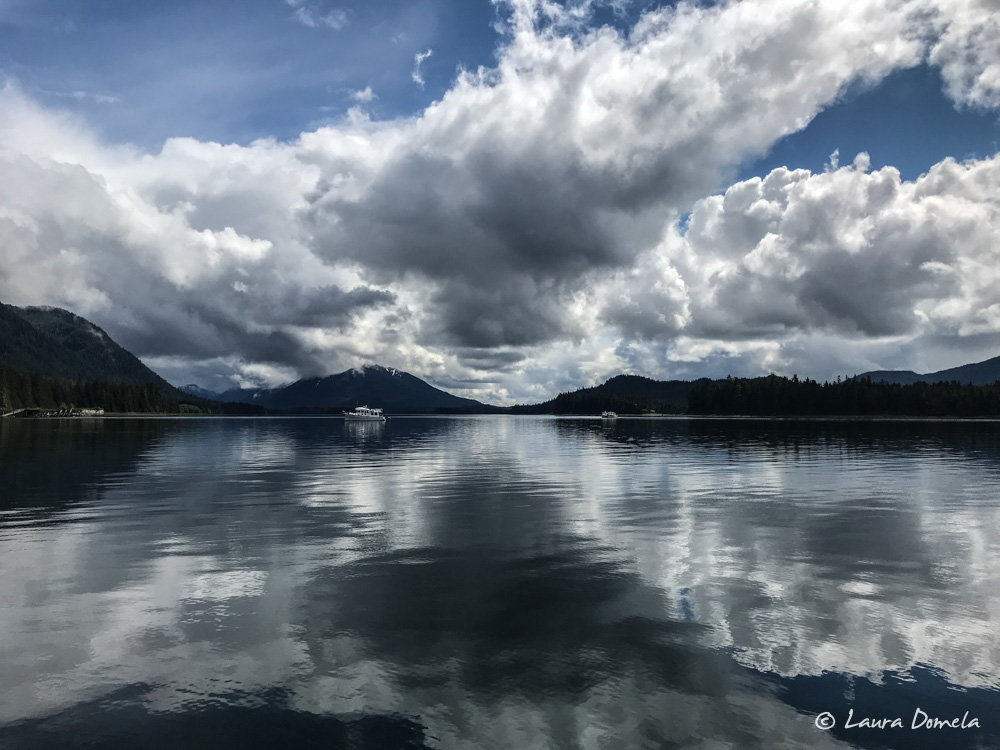 Next we visited Cassidy to go over the plan for tomorrow. They've been having relatively minor charging system issues throughout the trip. The alternator charges the batteries, but more slowly than it should. Multimeter in hand, we took took a bunch of measurements with the engine running and with it shut off. With the engine running, voltage at the alternator sense wire was 14.2, but only 12.4 at the batteries. With the engine off, the voltage sense wire should just 11 volts, but the batteries were resting at over 12 volts. We suspect loose or corroded connections are causing the problem. Now the challenge is finding exactly where these bad connections are!
Troubleshooting done (for today), we headed Fortunate to discuss tomorrow. Dan had gone fishing earlier and caught a few greenling ("Good eatin'!" he said) so he and Eileen came over to the Airship/Safe Harbour raft and cooked 'em up.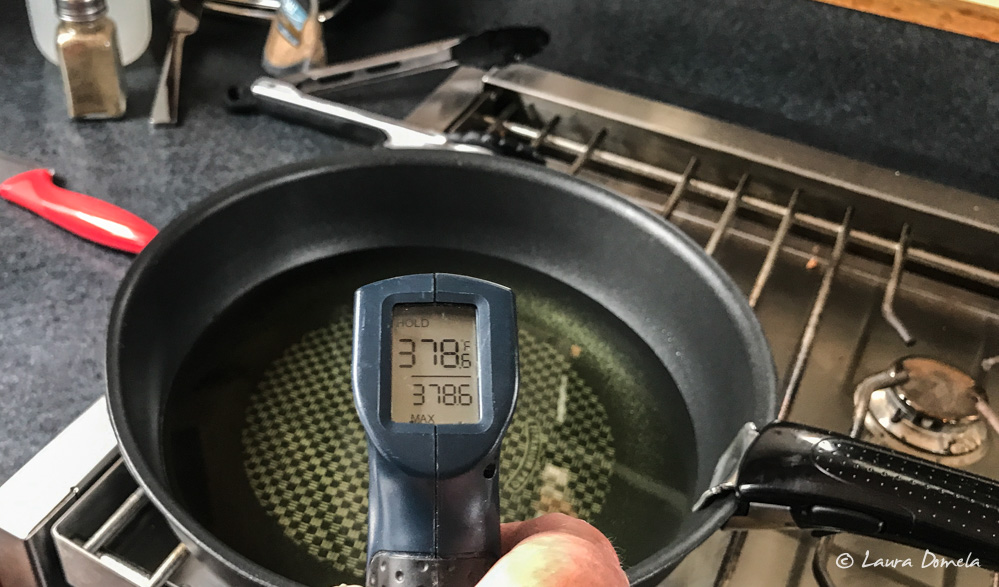 In addition to the fresh fish, Laura made a batch of gazpacho, with crab meat, lime juice, and avocado (recipe below), and Dan did some baby potatoes with rosemary and garlic in the Instant Pot.
We were treated to a beautiful after dinner sunset.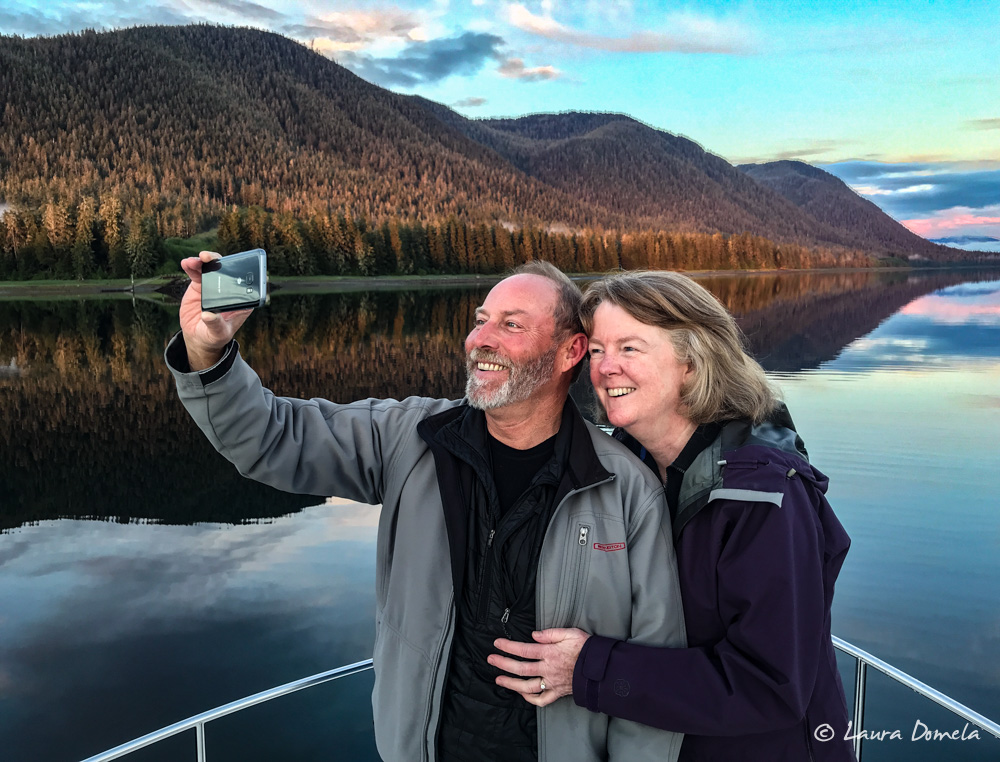 Kevin took his drone up for some shots of our anchorage at sunset: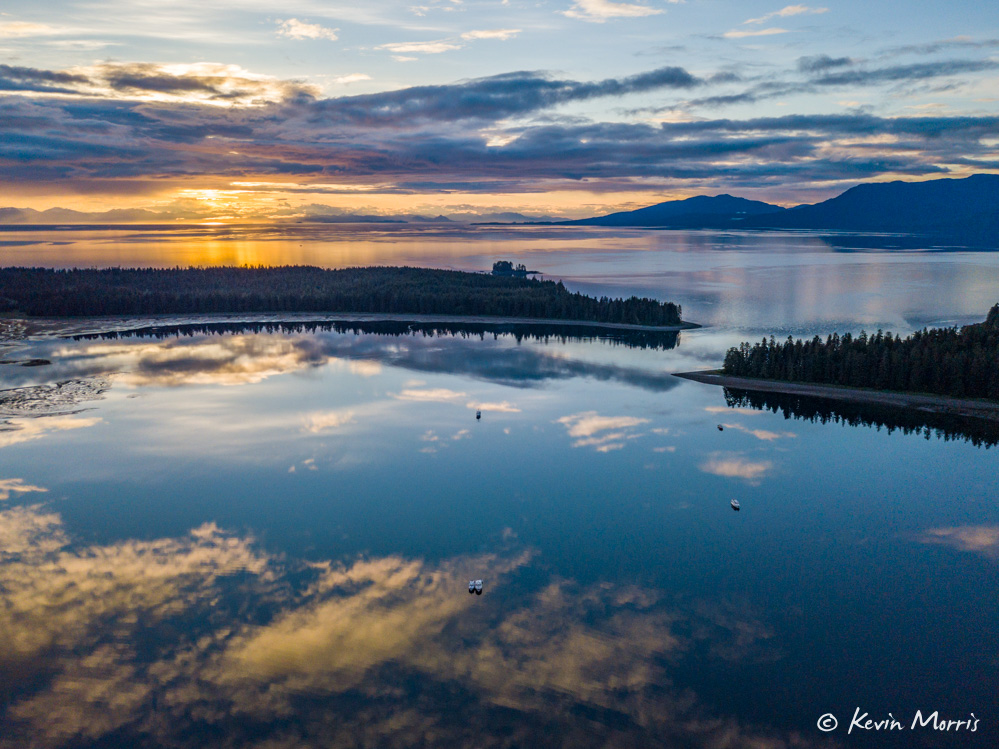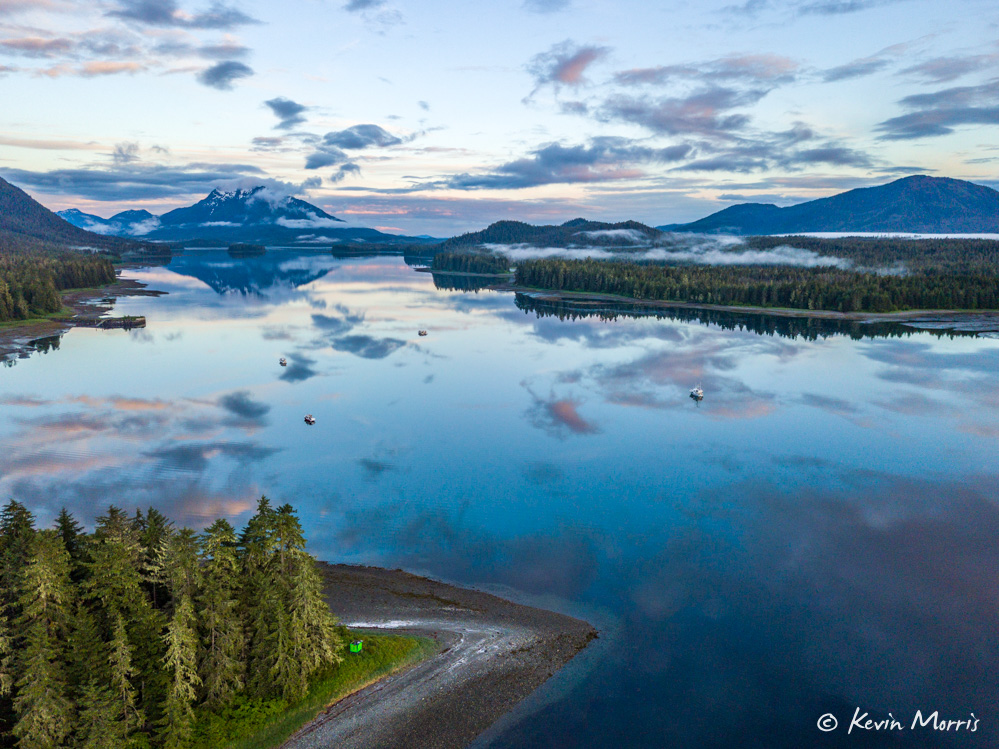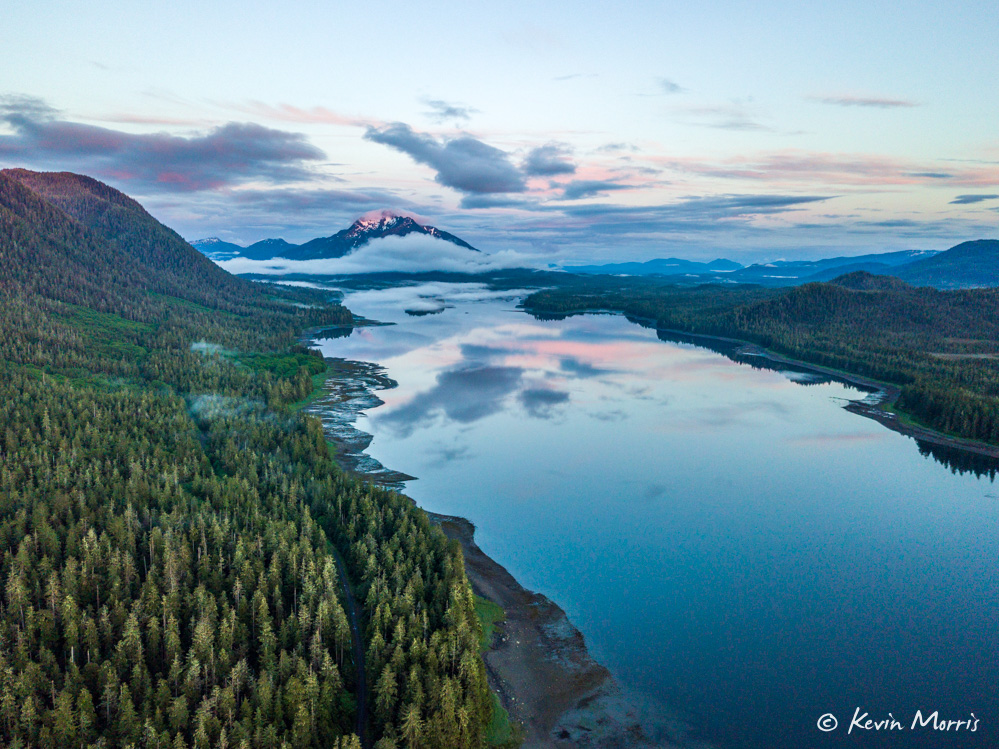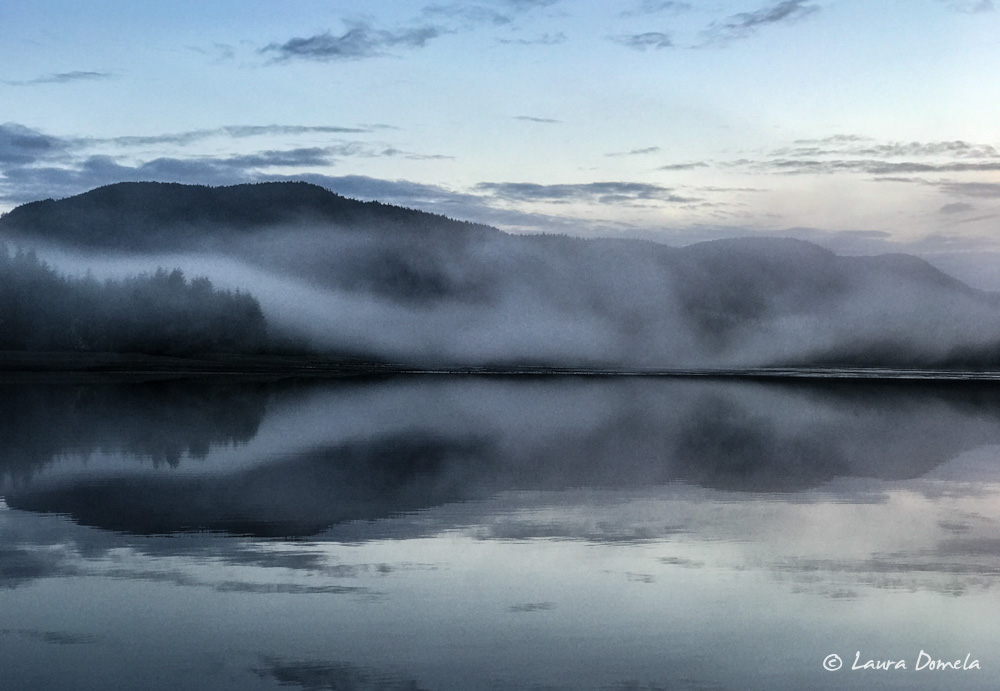 Laura's Gazpacho with Crab and Avocado
6 or so large ripe tomatoes on the vine
1 English cucumber
about a half cup of Italian parsley leaves
4 Tbsp fresh cilantro
1 and a half cups tomato juice
½ cup red wine vinegar (or Sherry vinegar)
3 Tbsp extra virgin olive oil
3 garlic cloves, minced
1 jalapeño, seeded and minced
2 tsp salt
½ tsp fresh ground pepper
about a cup of fresh crab meat
2 Tbsp green onion, diced
2 Tbsp fresh lime juice
1 avocado, diced
Dice tomatoes and cucumber and then use a blender to blend it into a smooth puree (I used an immersion blender, but if you have a food processor or Vitamix, use that!). Add parsley, cilantro, tomato juice, vinegar, olive oil, minced garlic, minced jalapeño, salt, and pepper and blend well. Let sit in the fridge for at least an hour for flavors to develop. When you're ready to serve, mix together crab meat, lime juice, and avocado in a small bowl, divide gazpacho into bowls, and top with a scoop of crab and avocado mixture.
__________________________________
Today's total: 22.4 nautical miles, 3 hours
Flotilla total: 863.5 nautical miles, 117.22 hours underway