We left Khutze with a simple goal: anchor somewhere near Shearwater with good internet! We hoped to catch up on some work, and more importantly, pull all the weather resources we could to look for a weather window to get around Cape Caution.
Our route south took us through lots of narrow passages. Hiekish Narrows (filled with floating logs), Jackson Narrows, Perceval Narrows, and Reid Passage.
Jackson Narrows is particularly fun. Here's a snippet from the Navionics chart. We arrived at high tide, and had 20 feet under the keel.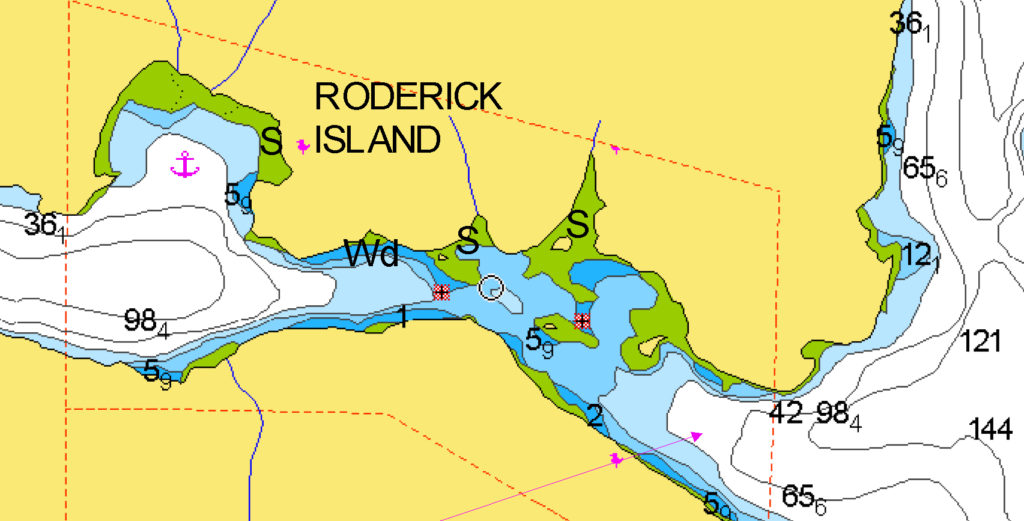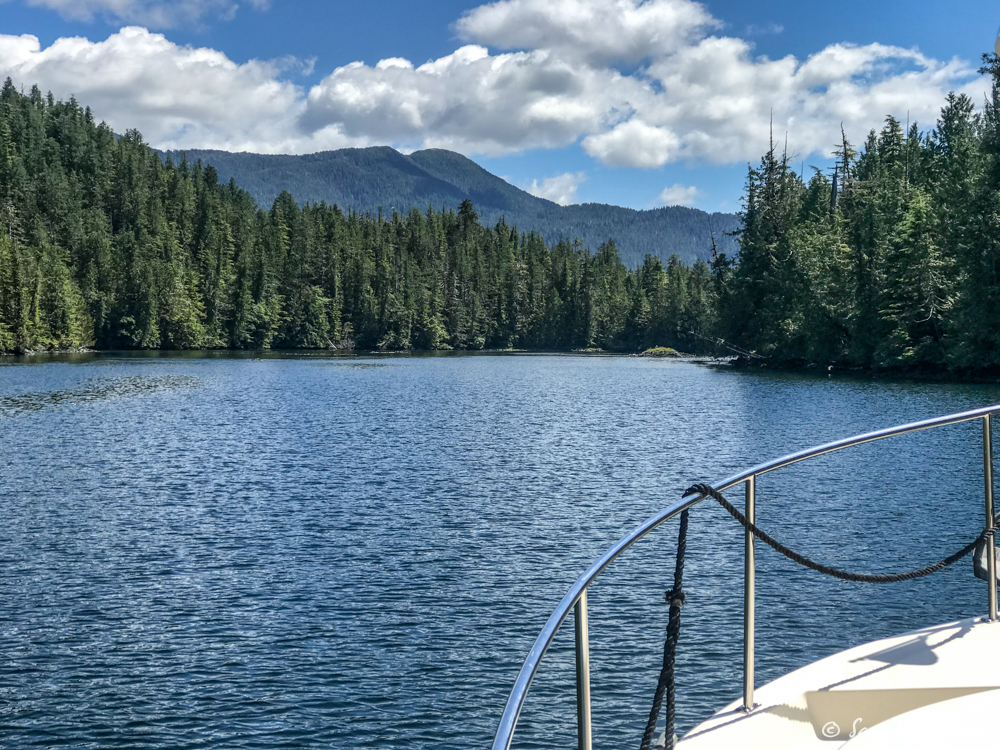 We've had a lot of current against us over the last few days. Our schedule simply hasn't been flexible enough to time the current well, but we finally got a boost going through Perceval Narrows.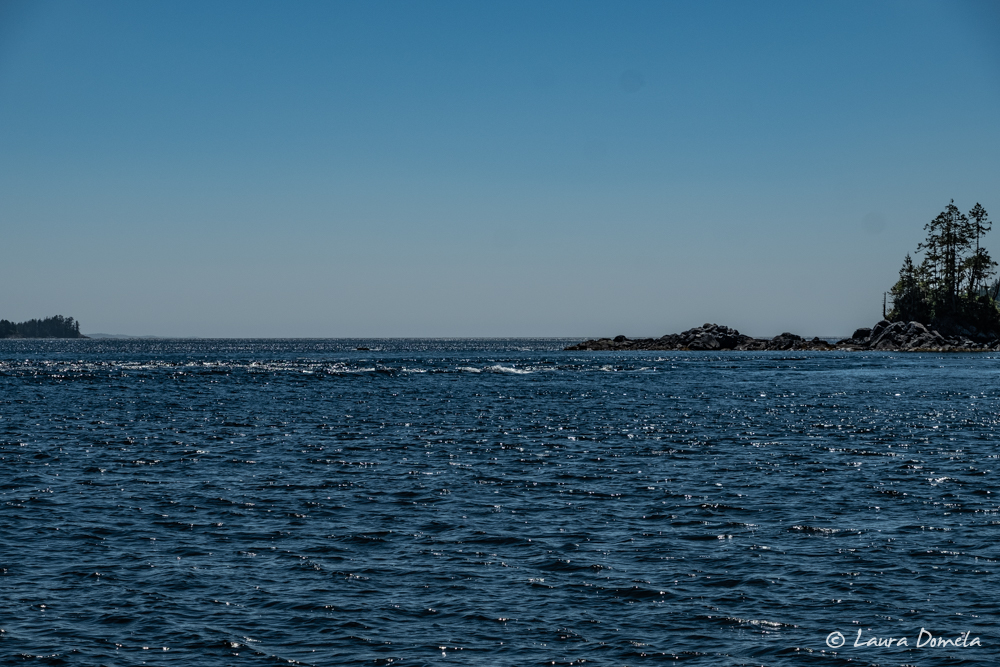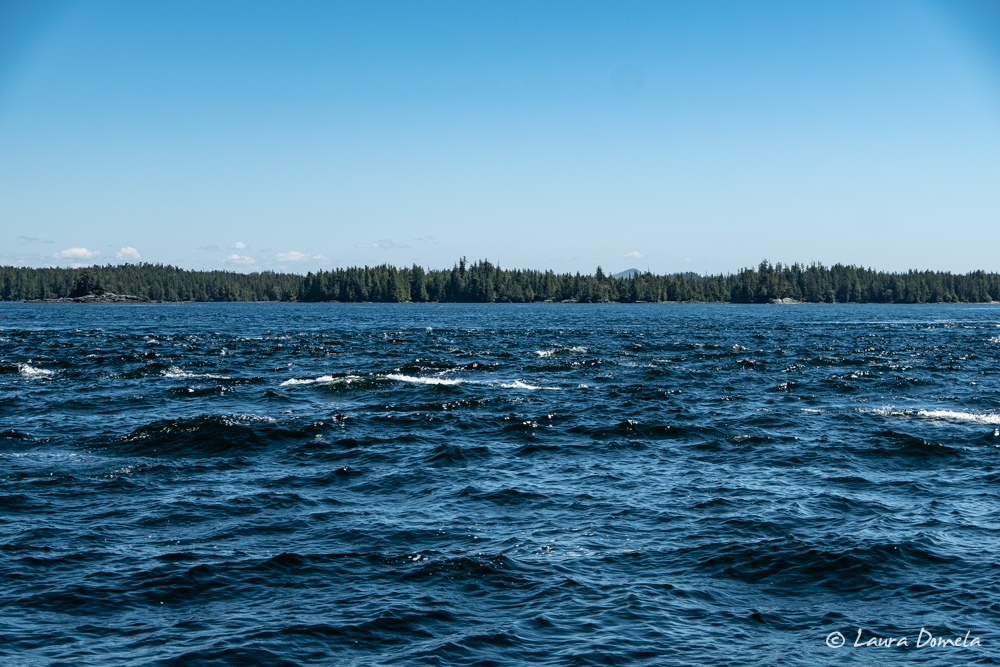 Past Perceval Narrows, we headed through Reid Passage, then into Seaforth Channel. Seaforth is open to the ocean, and the afternoon westerly was in full force by the time we arrived. Ivory Island lightstation provides weather information for Seaforth Channel, and they called conditions four foot moderate. Thankfully, we could stay in the lee of Ivory Island until we made the turn to put the seas on the stern. Then we surfed our way into Seaforth Channel.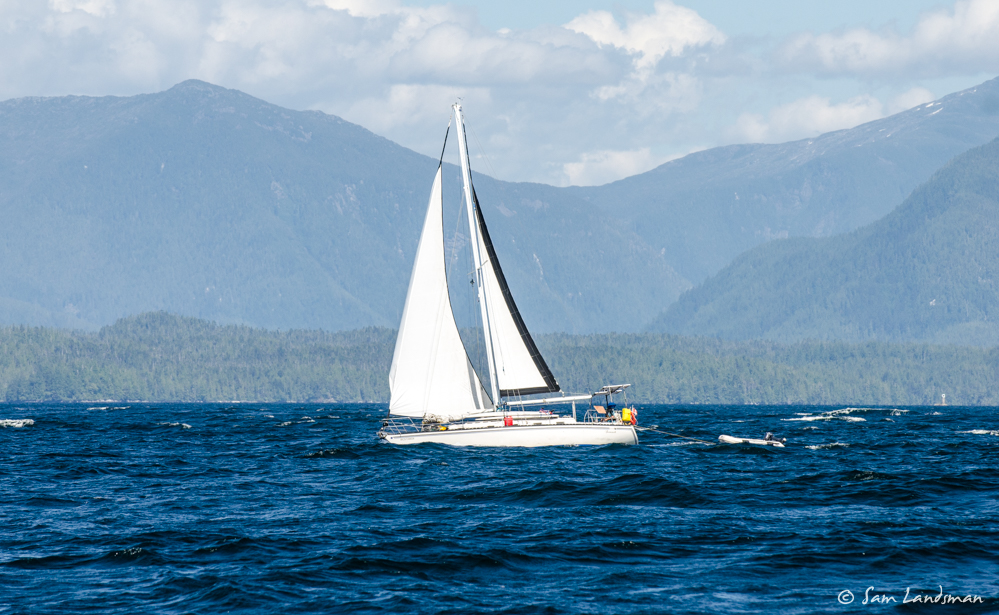 We haven't been this far south during peak summer season in a long time, and we'd forgotten how crowded it is! Kynumpt Harbour, where we planned to anchor, was full. We pressed on. Kakushdish Harbour, just past Shearwater and guarded by a long, narrow entrance looked promising. The entrance channel turned out to be plenty deep—at least 20 feet, and mostly more like 50 feet—and plenty wide. Inside, we found just one other boat.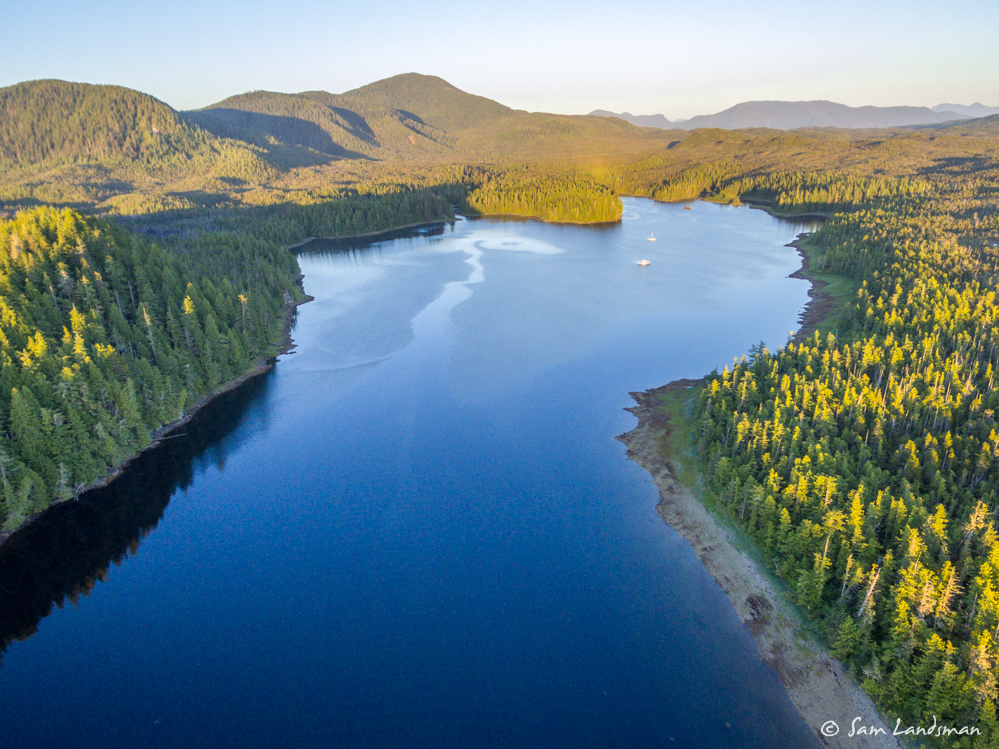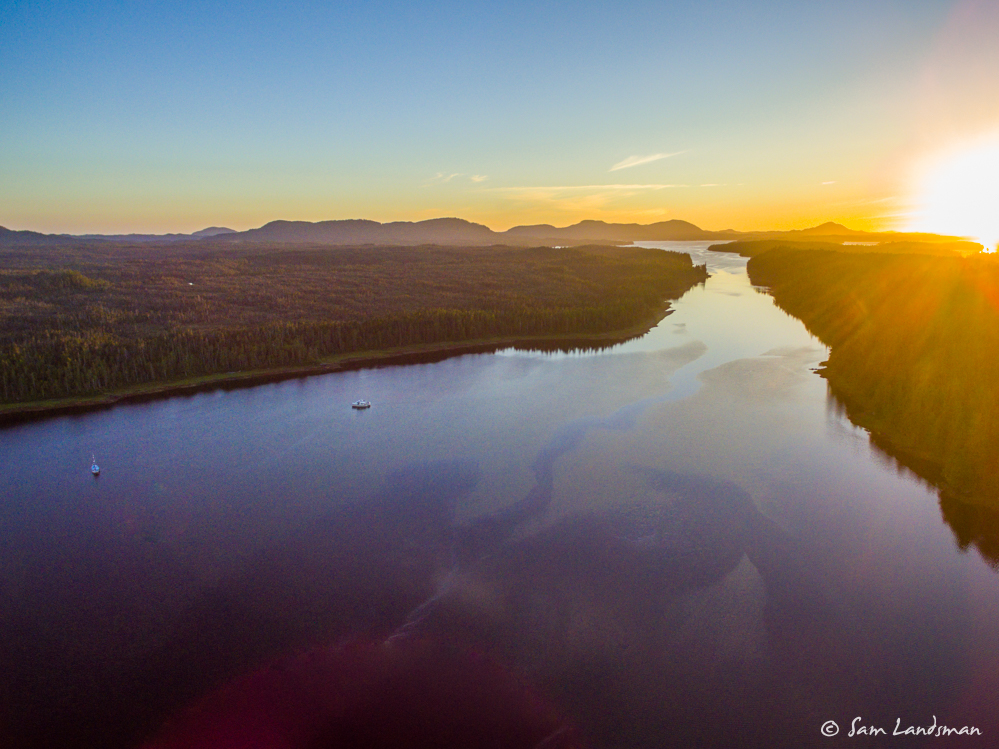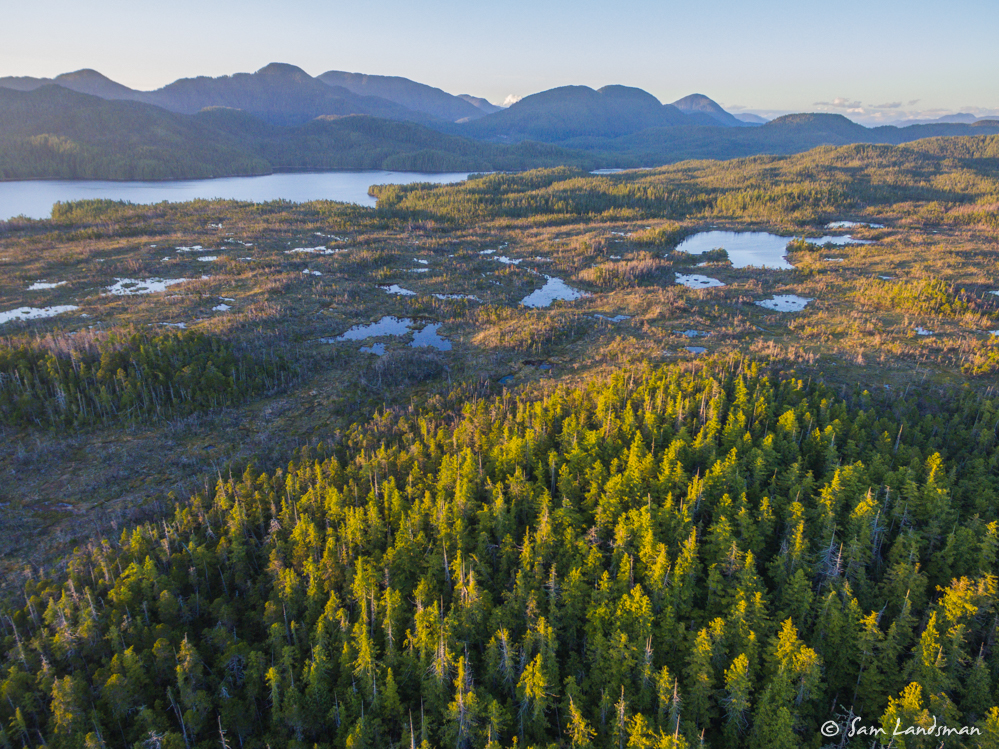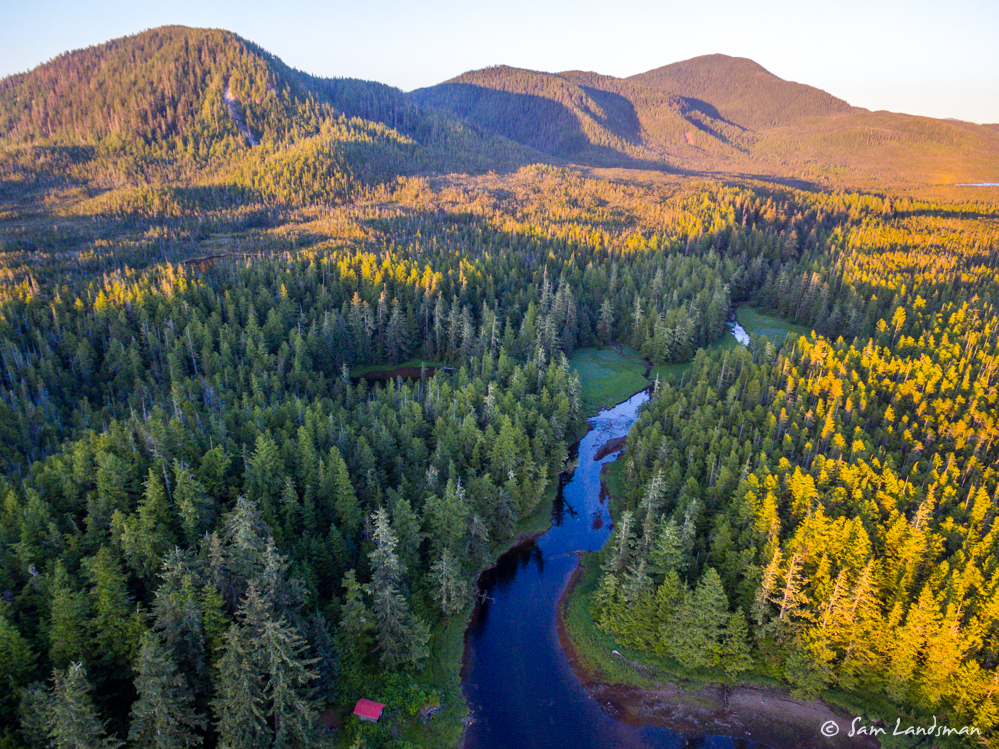 While in Kakushdish Harbour, we talked with Marc on Lapérouse. He's a friend from Seattle and is also heading south. We made plans to meet up the following day in Big Frypan Bay, have dinner, and make plans for rounding Cape Caution.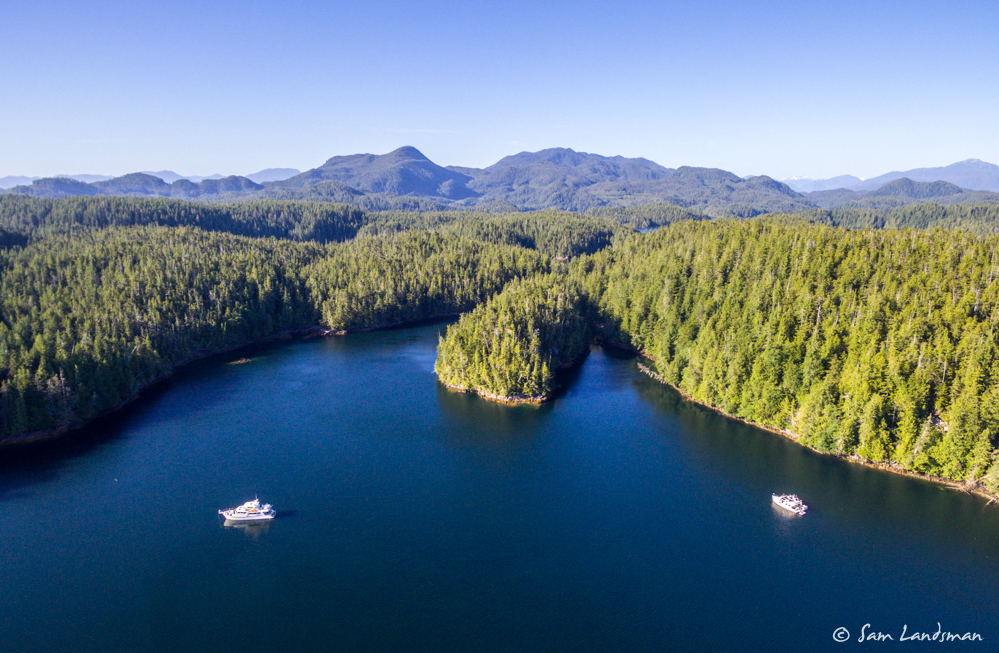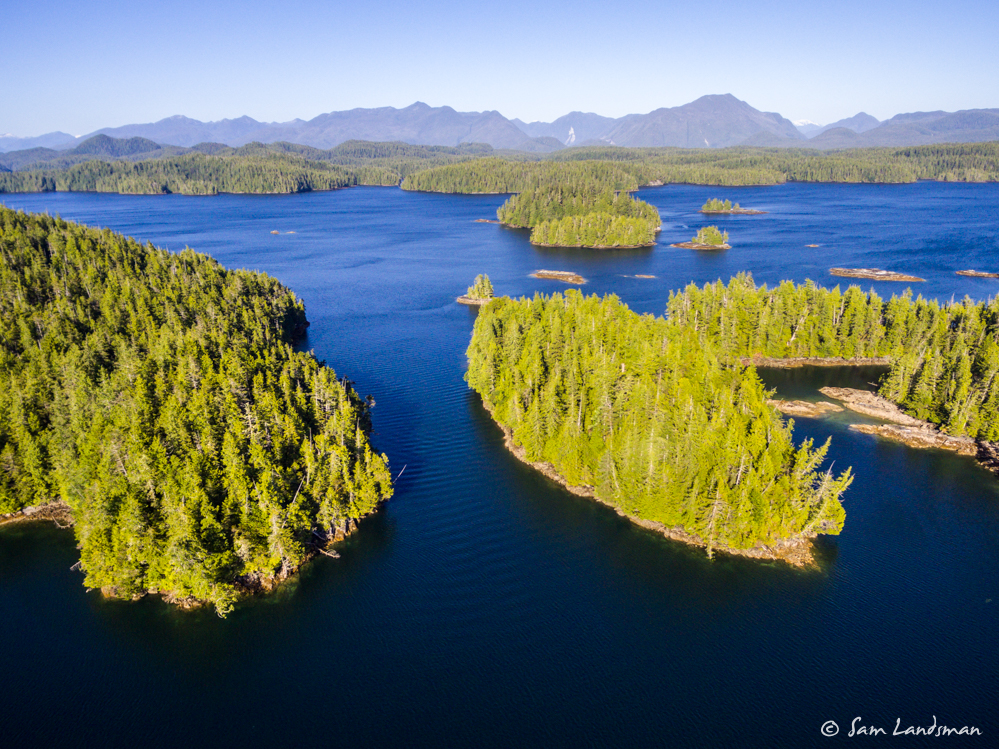 We had a fabulous dinner aboard Lapérouse with Marc, two of his friends, and Ted and Sarah from Sanwan. Thanks for having us, Marc!