We left Joe's Bay around 10:00 a.m. and cruised the very short distance (less than 4nm) over to Effingham Bay. Most of our flotilla went right in and anchored, while Airship went out to Meares Bluff to do a little fishing. Meares Bluff is right around the corner from the anchorage, and since there were quite a few sport fishing boats with lines in the water, there was at least a perceived potential for fish. We'd planned taco night for the group dinner tonight, so some fish would be a welcome addition!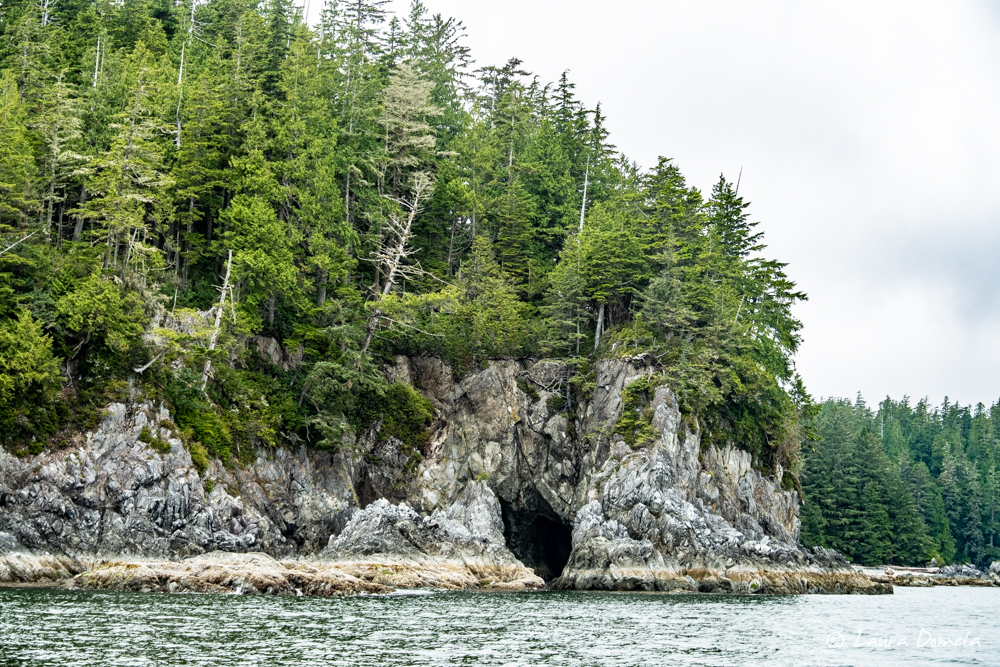 Airship brought back a big ling cod (fish tacos), and one black rockfish (ceviche).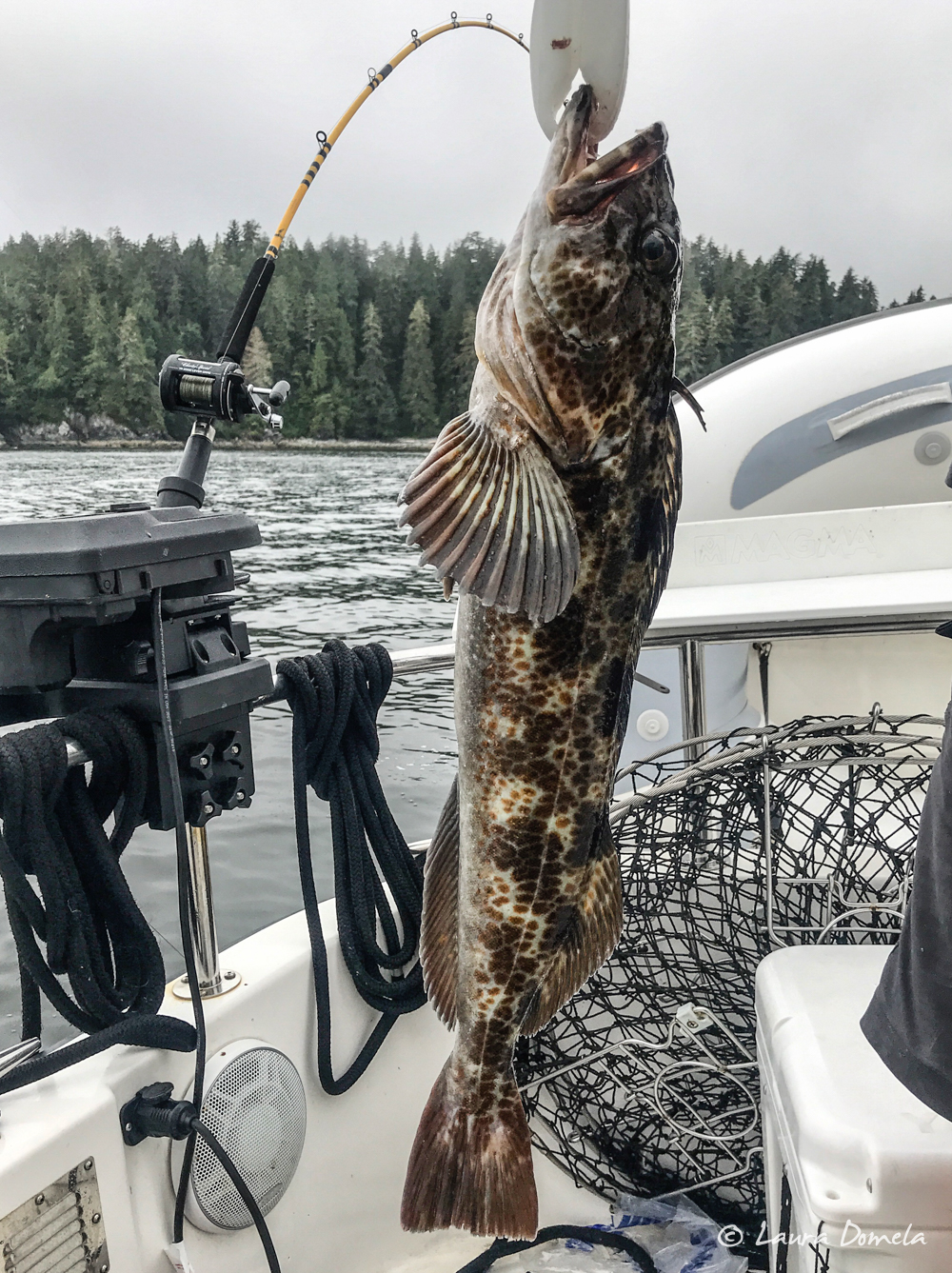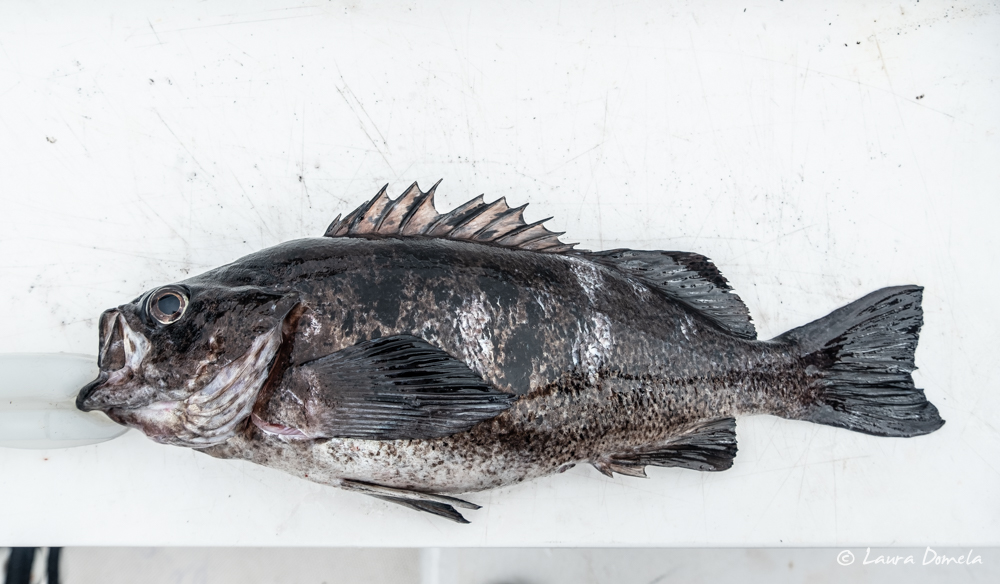 Dinner on the raft was superb! Fresh rockfish ceviche, fresh fish tacos with cabbage slaw, Mexican rice, grilled zucchini, homemade salsa, and ice cream cones for dessert!
The early evening clouds promised a dramatic sunset and did not disappoint.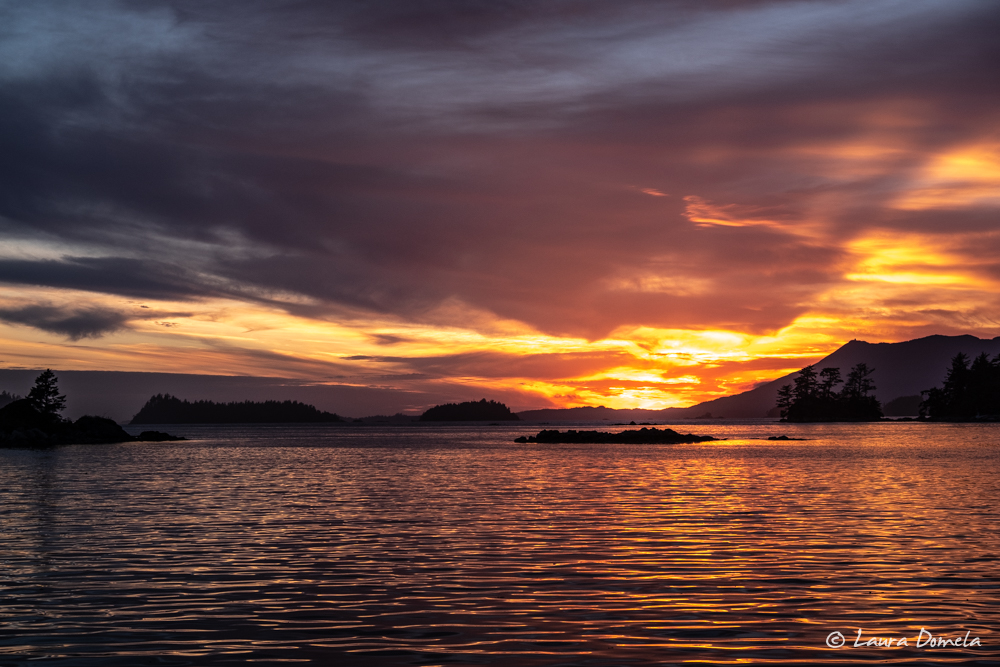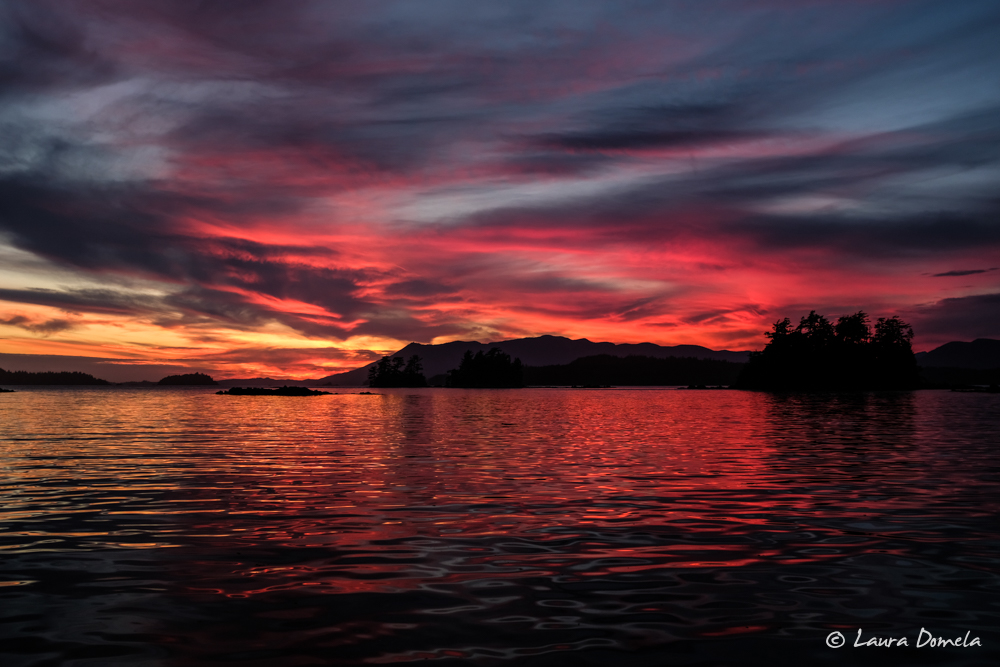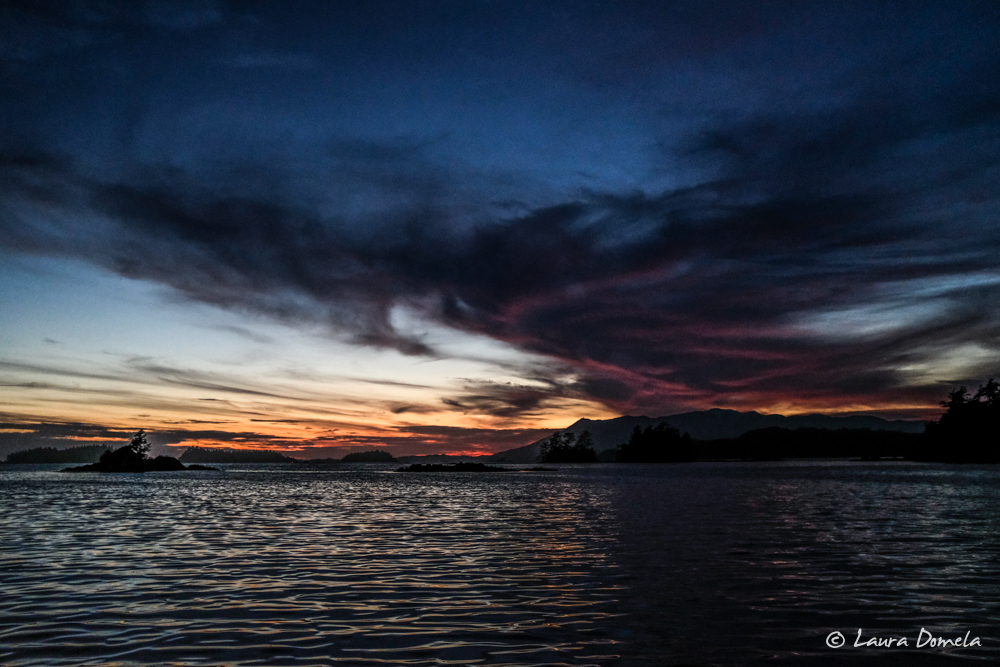 In the morning, a couple of us did a little early (foggy) dinghy exploring around the coastline. It was calm and we thought we might get a closer look at some of the sea caves and jagged stacks: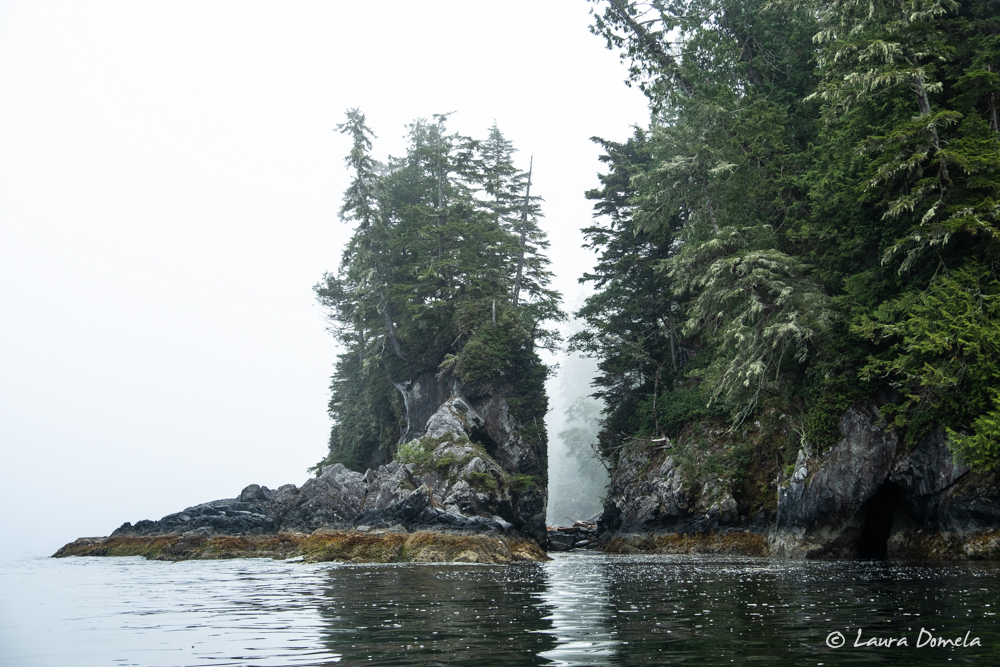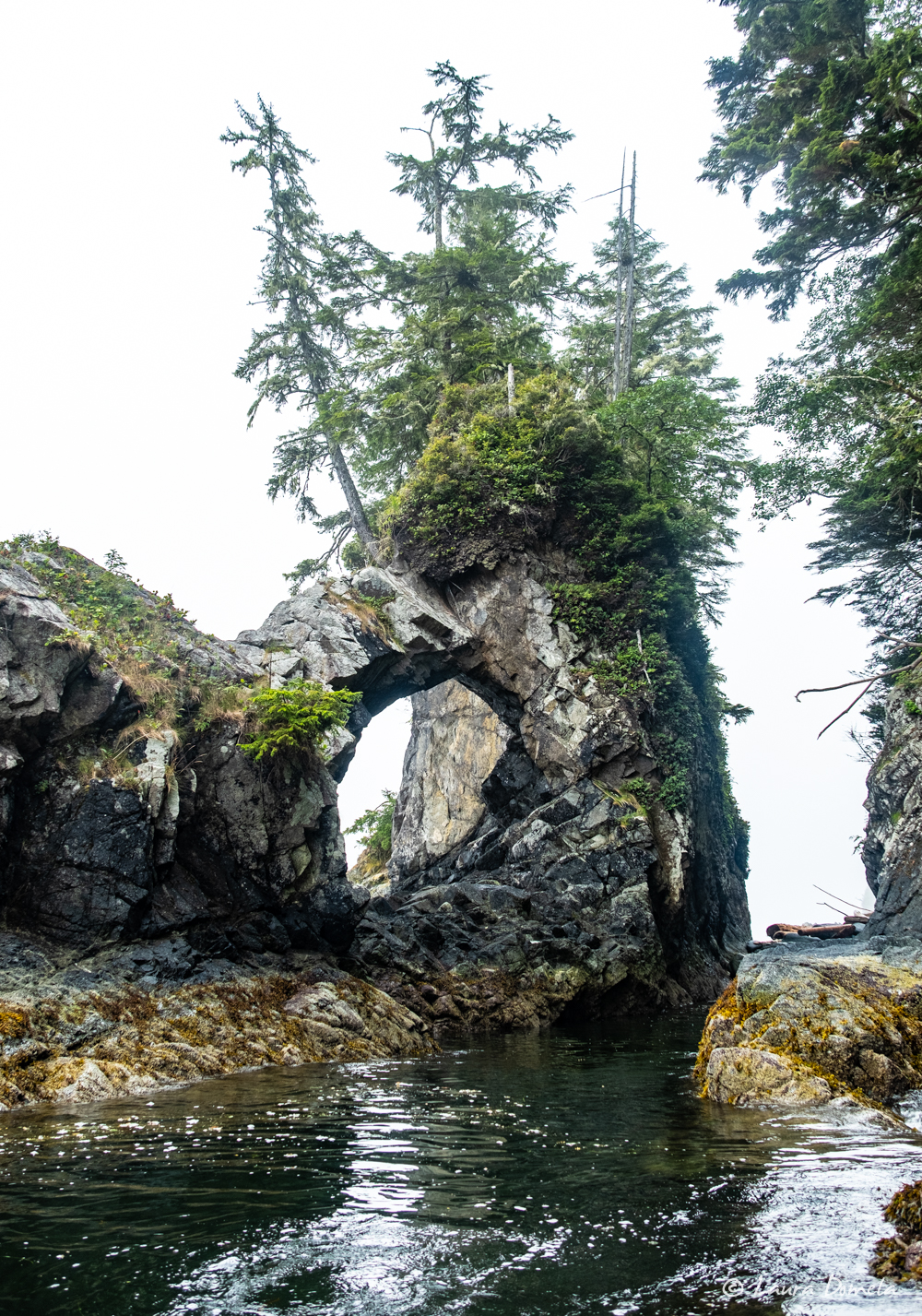 Later on the the day, we did more exploring by dinghy and circled the island. The fog had burned off a bit by then so we could see further than a quarter mile. The outside coastline of Effingham Island is rugged and dramatic.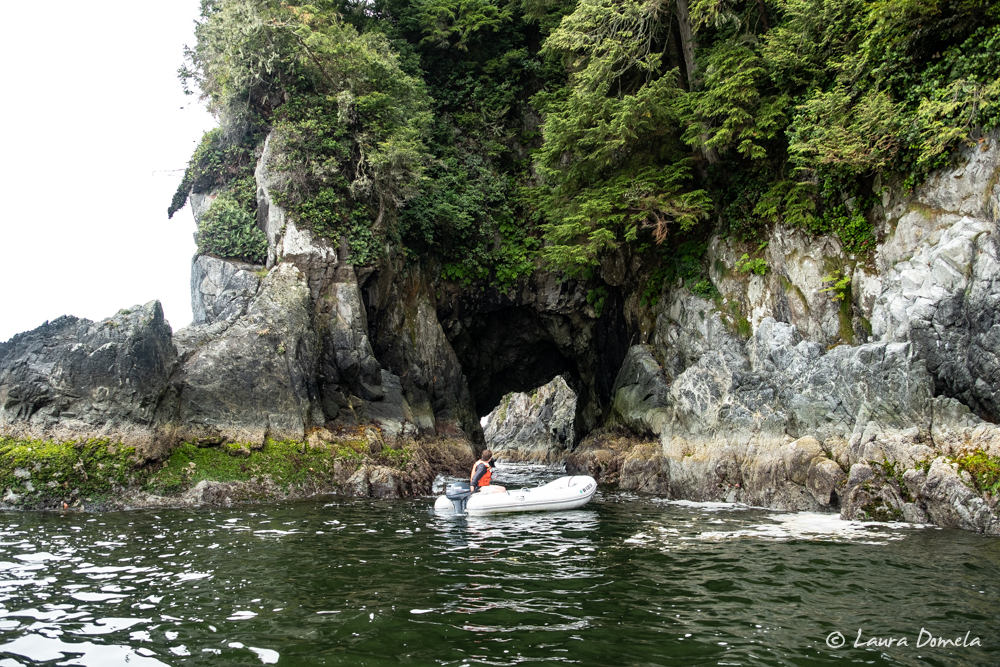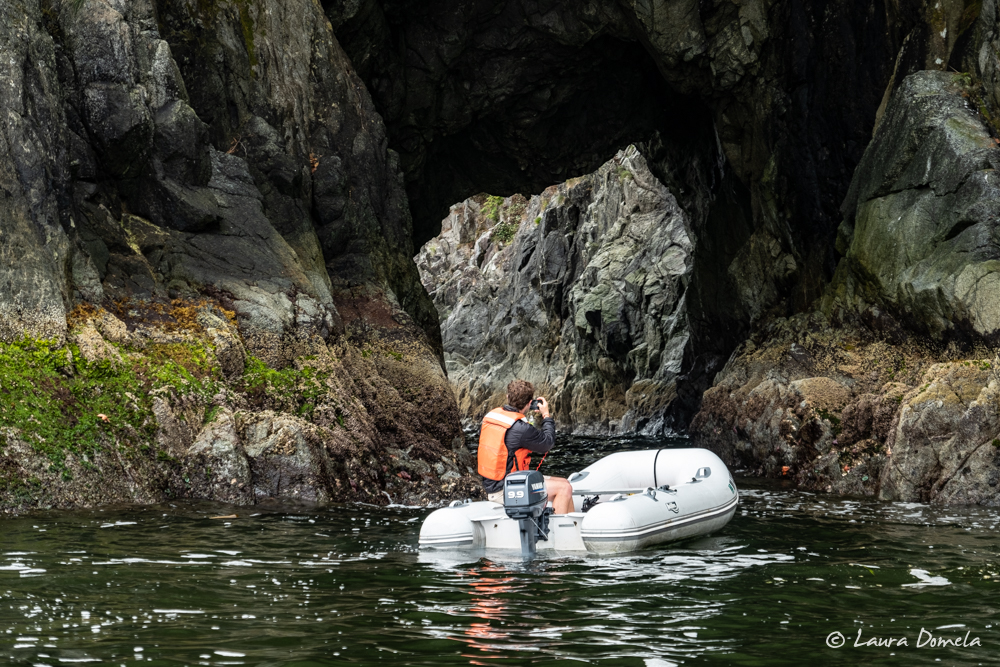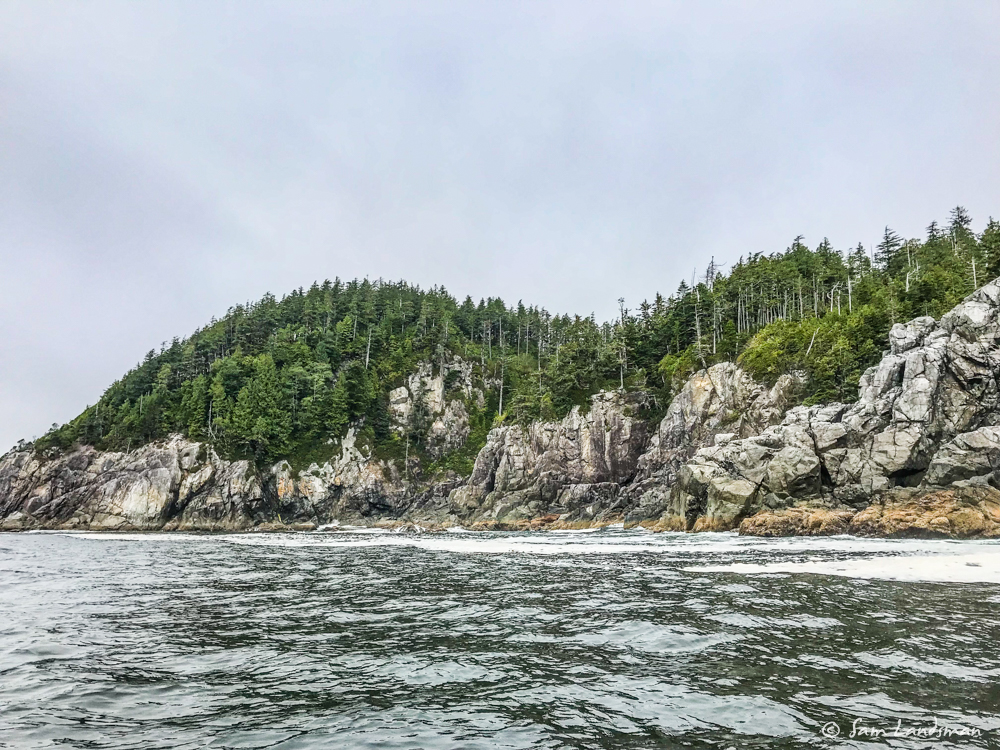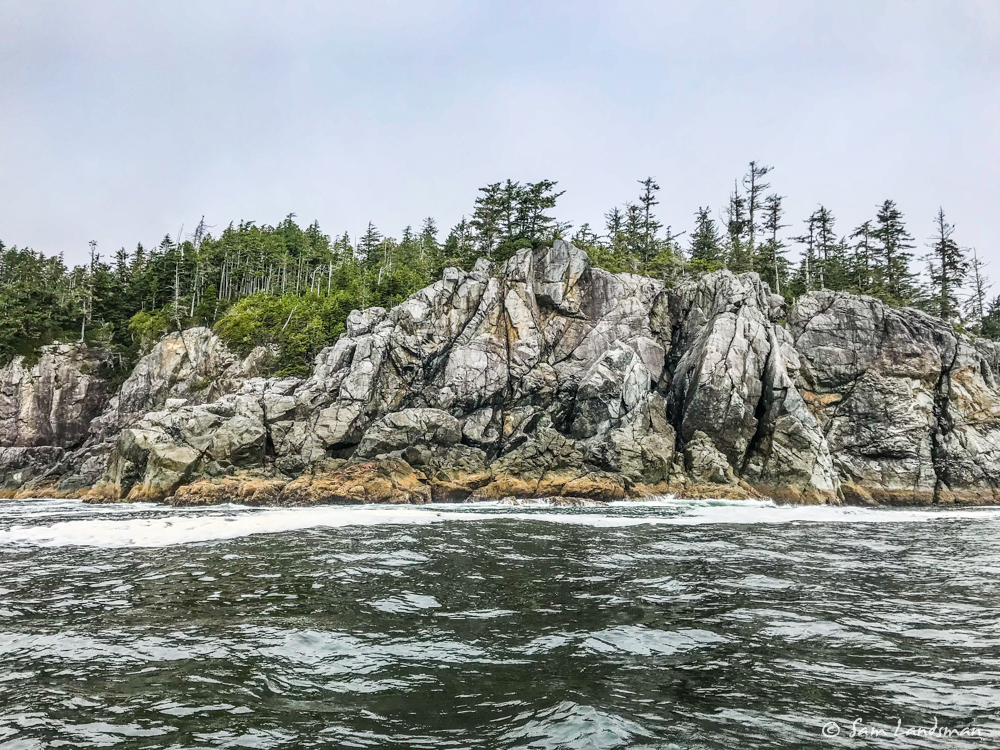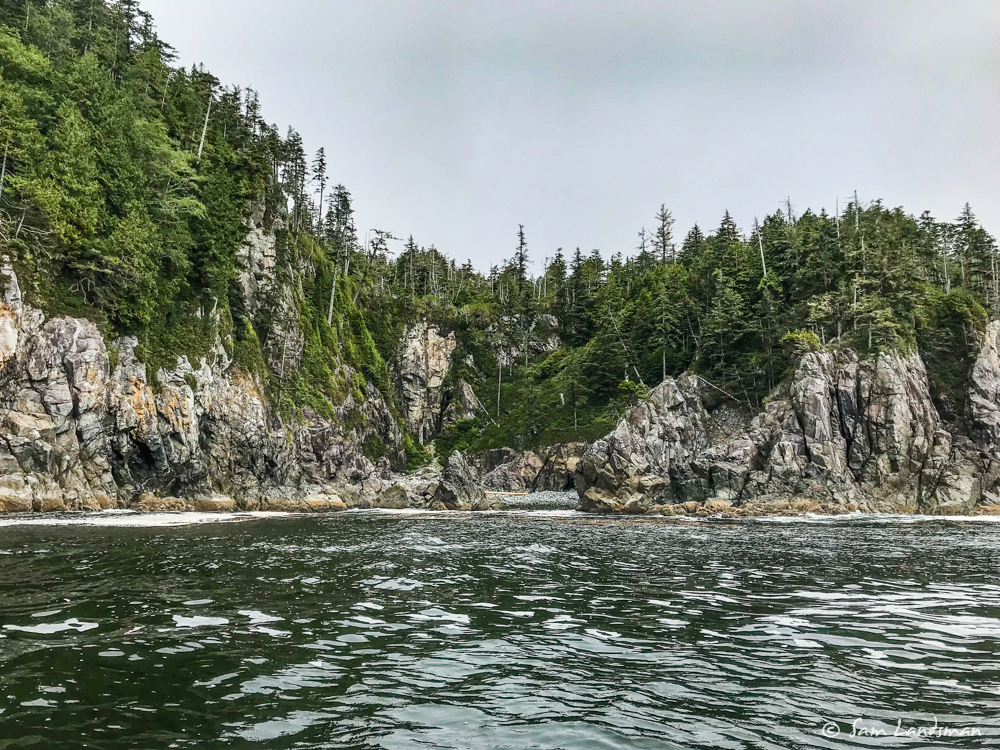 In the afternoon a group of us dinghied over and took the hike across the island. The trail is primitive but fairly short.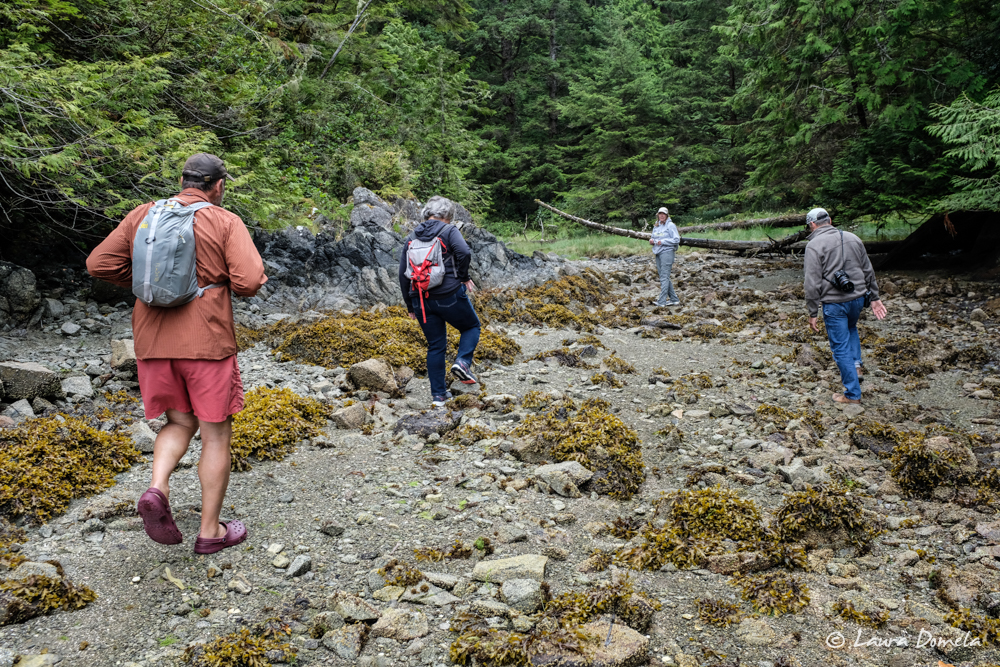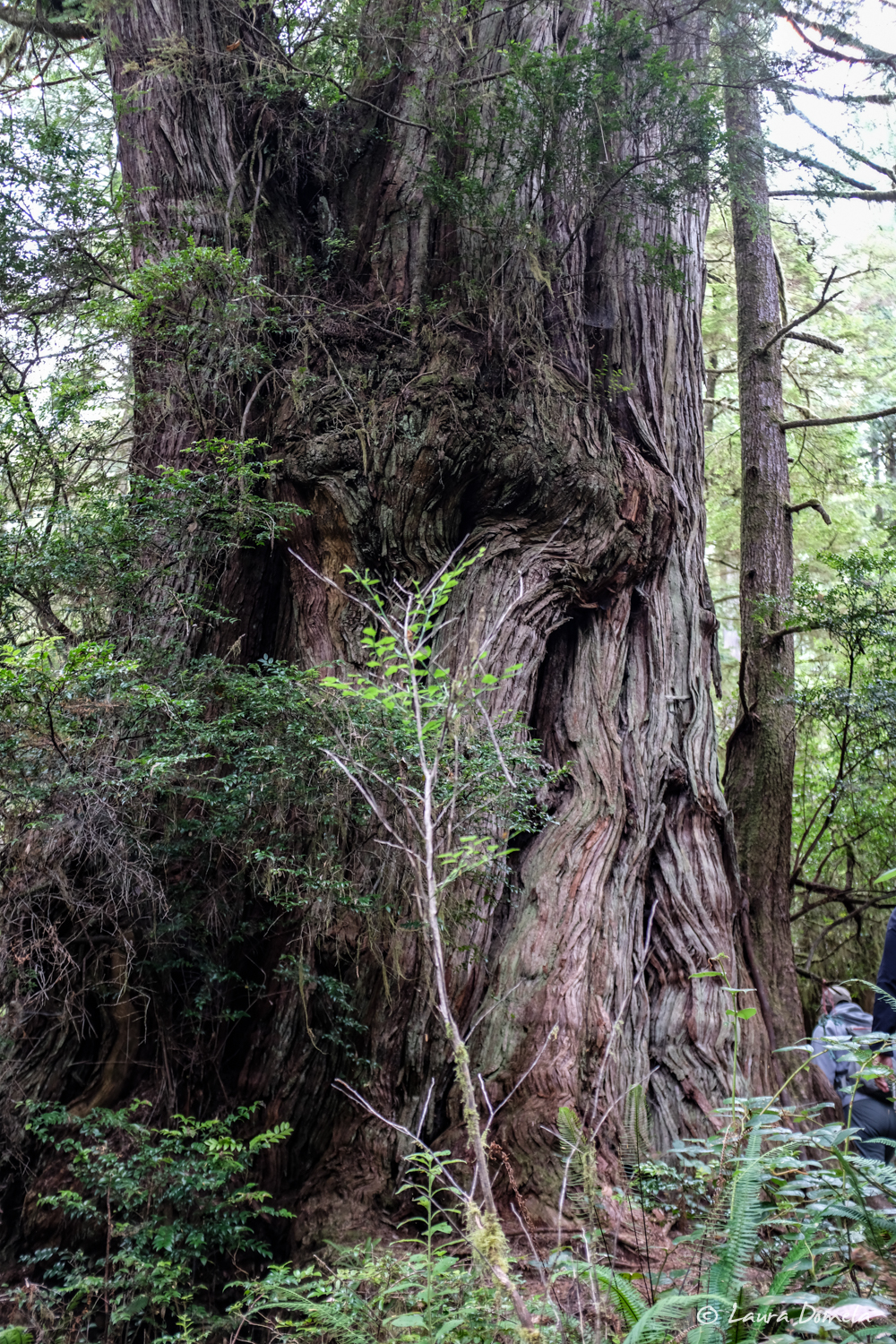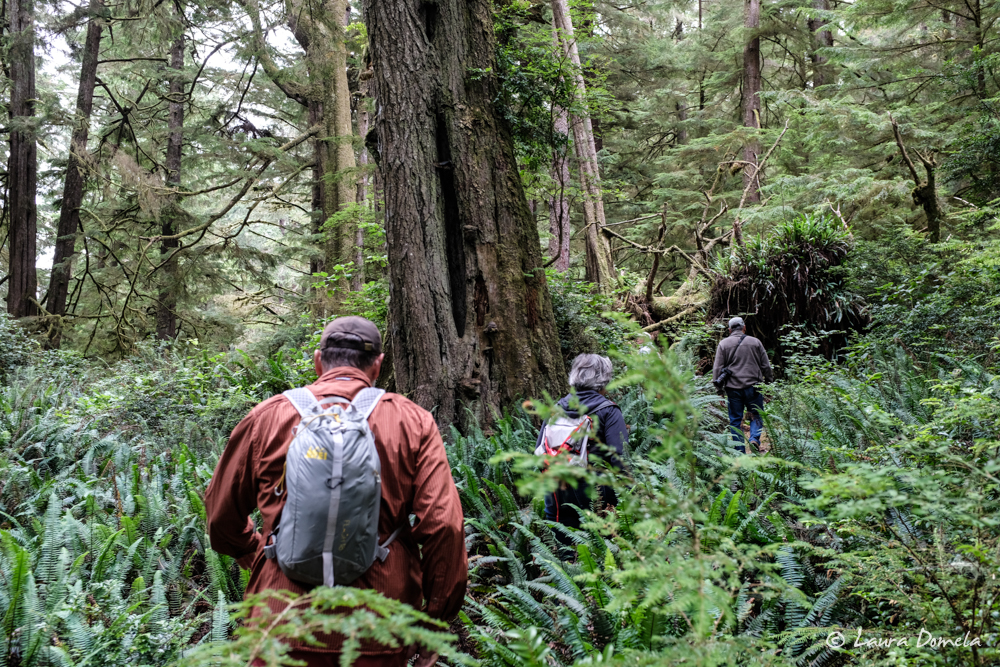 The beach on the other side is rocky and covered with driftwood, rocks, shells, and kelp. We even found a shell midden down the beach a ways.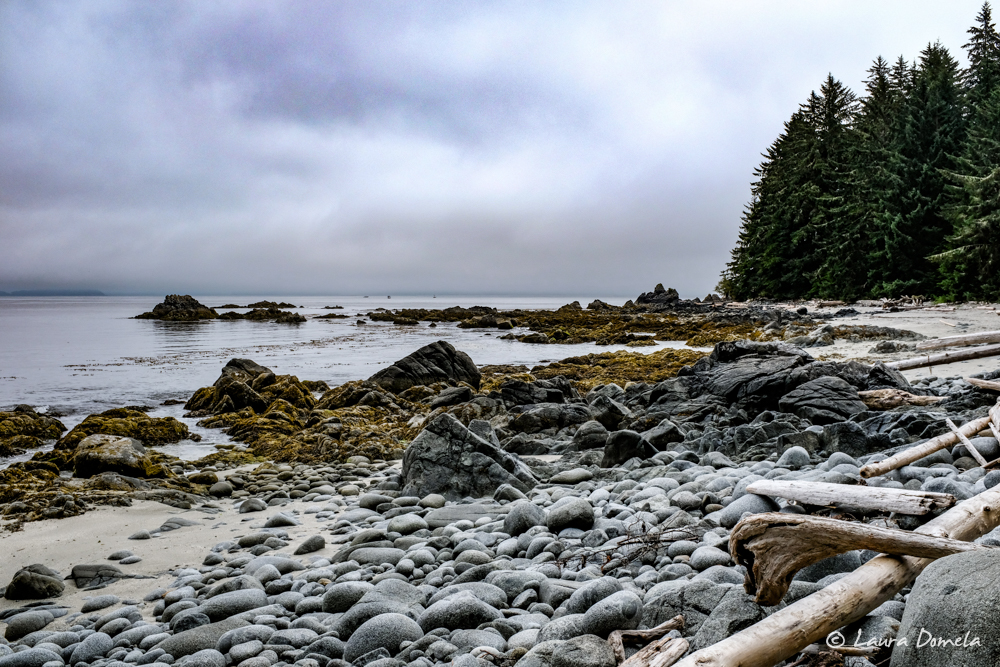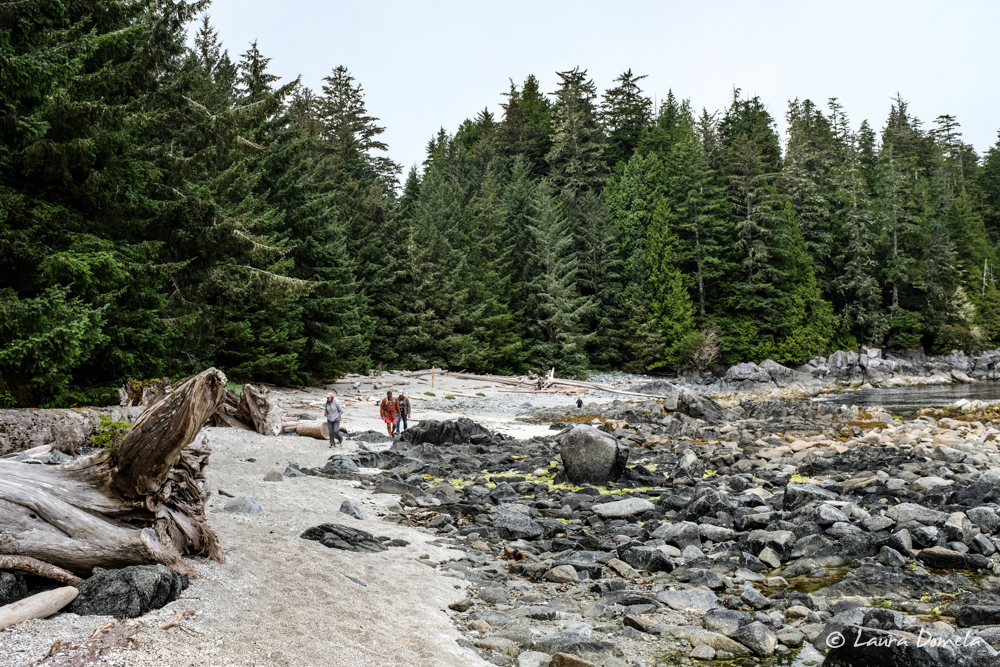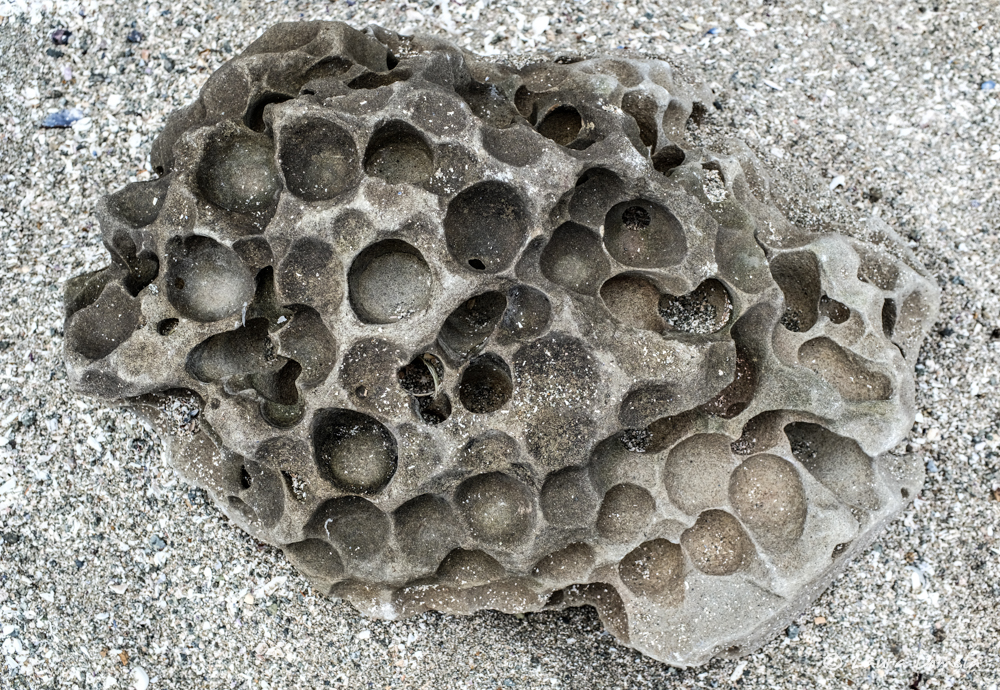 The fog cleared and the sun came out briefly while we were exploring the beach.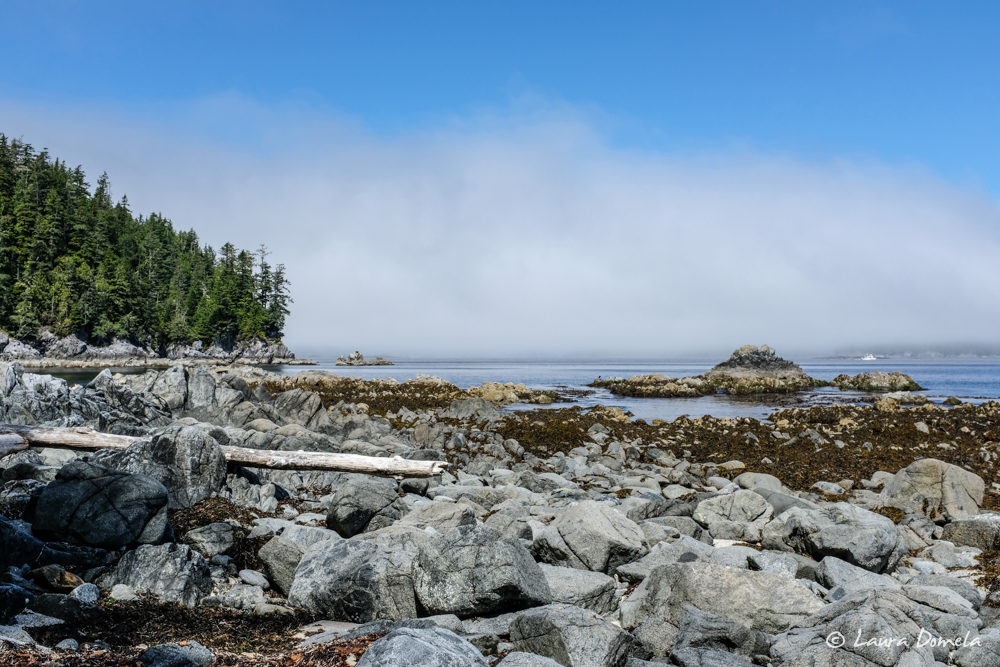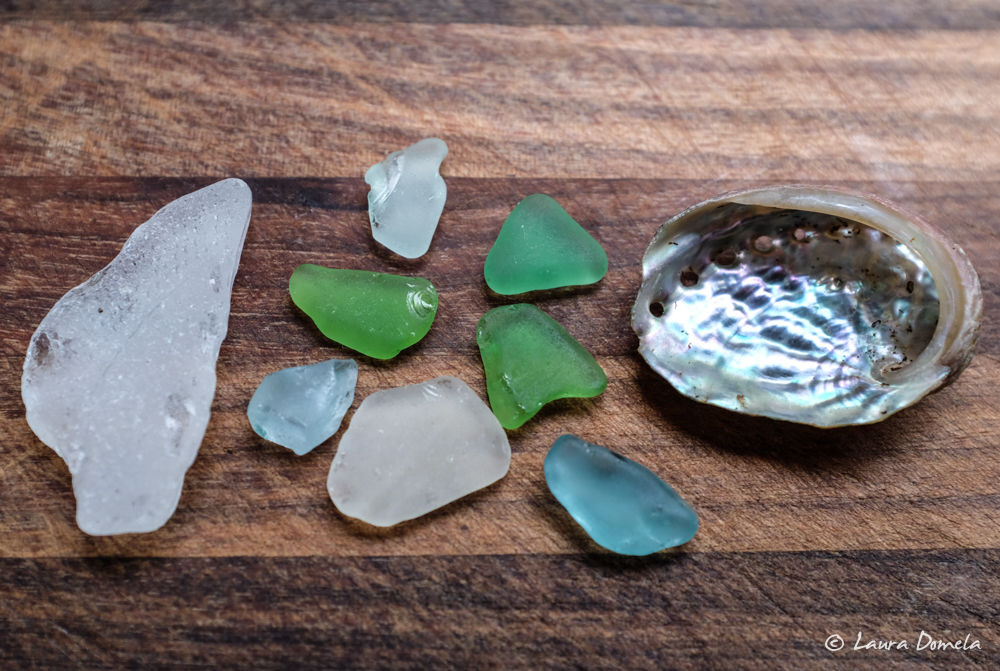 When we were back at the anchorage, Kevin took the drone up for an overview shot: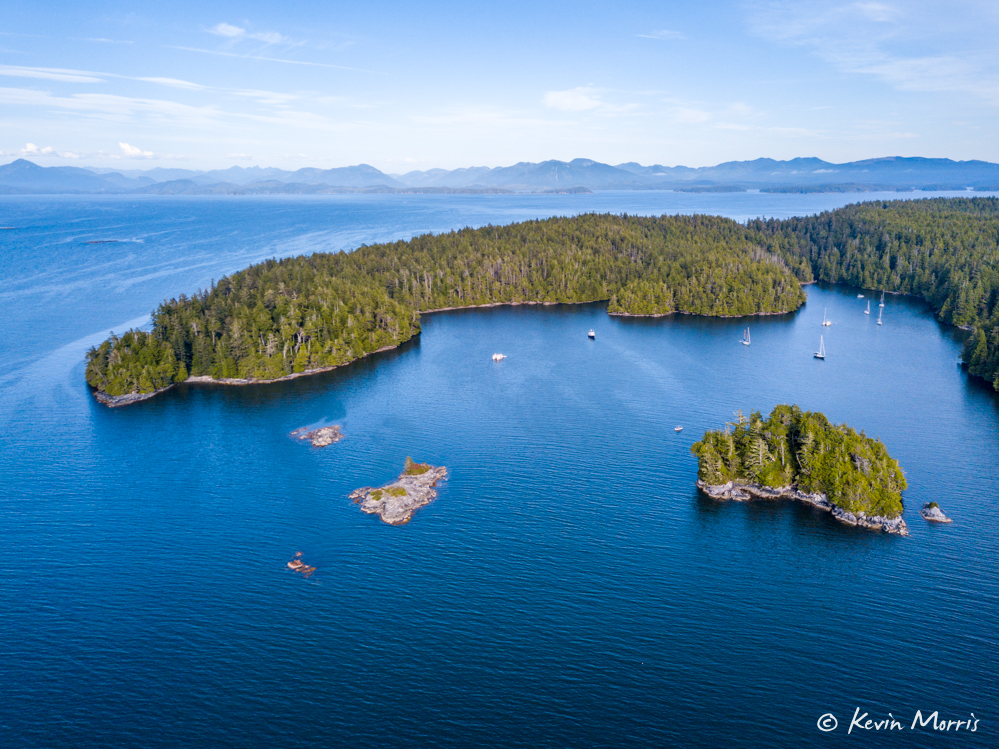 For dinner back on the Airship/Safe Harbour raft the group decided on Italian night: pasta with a variety of sauces (bolognese, pesto, alfredo), with a Caesar salad (with homemade caesar dressing), focaccia, and garlic bread. This group is having a great time together!
Today's total: 3.8 nautical miles, 42 minutes underway
Flotilla total: 334.4 nautical miles, 50 hours 6 minutes underway