We left Ucluelet and cruised the short distance (11nm) over to Joe's Bay, just north of Turtle Island in the Broken Group. Unfortunately, we had one boat fewer than normal. Throughout the trip, Mana Kai (a Kadey Krogen 44), has been experiencing intermittent engine problems related to the suction control valve on the common rail system. No amount of fiddling with filters or resetting computers has fixed the issue, and the engine recently began surging slightly at higher outputs. The owners wisely decided to have a John Deere tech drive out from Nanaimo with replacement parts to repair the system, so they're staying an extra day in Ucluelet. While they get the engine fixed, we'll stay two nights in Joe's Bay, and they'll catch up with us tomorrow!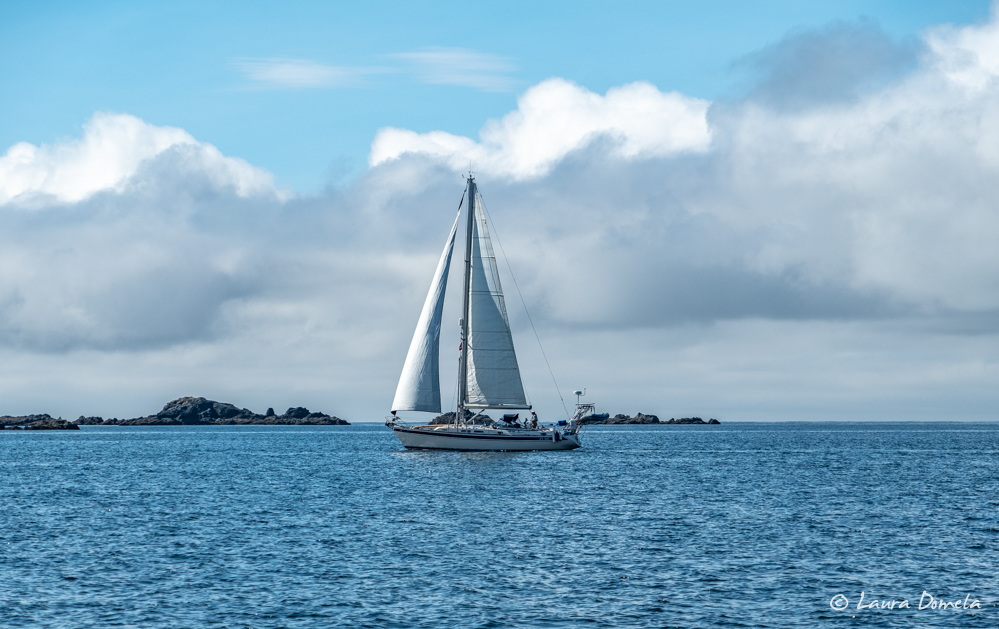 Once everyone was anchored (big anchorage, only one other boat!), we took a group dinghy excursion to explore some of the surrounding islands.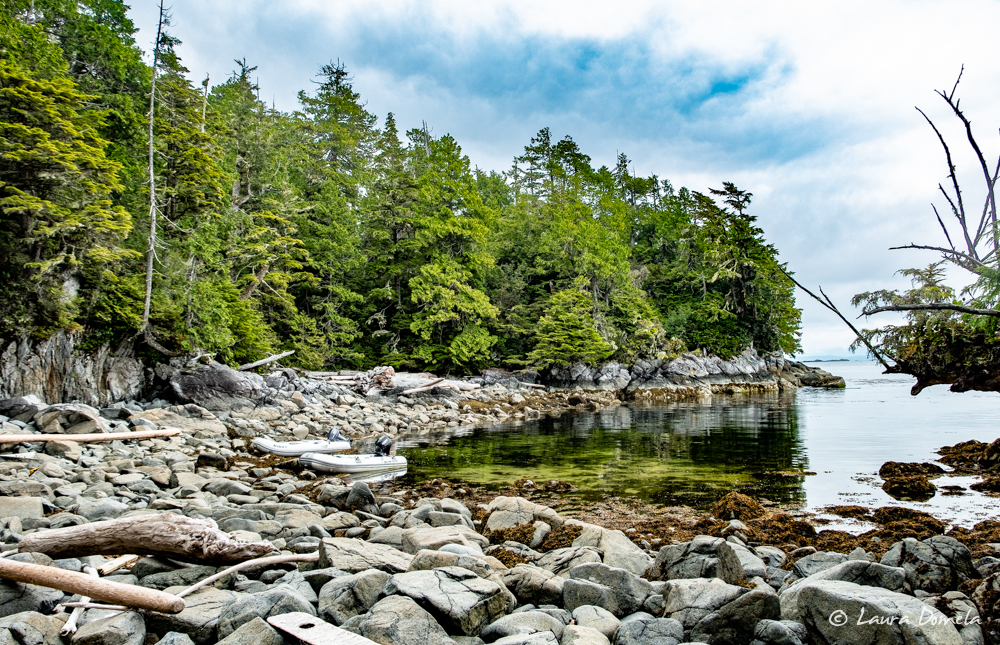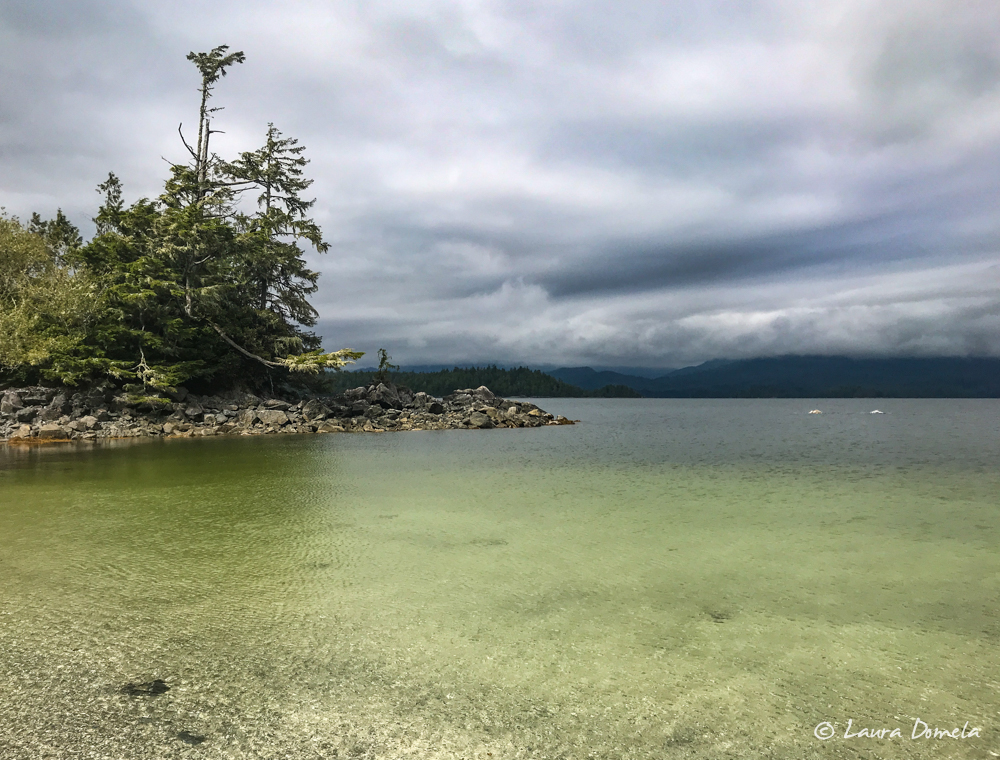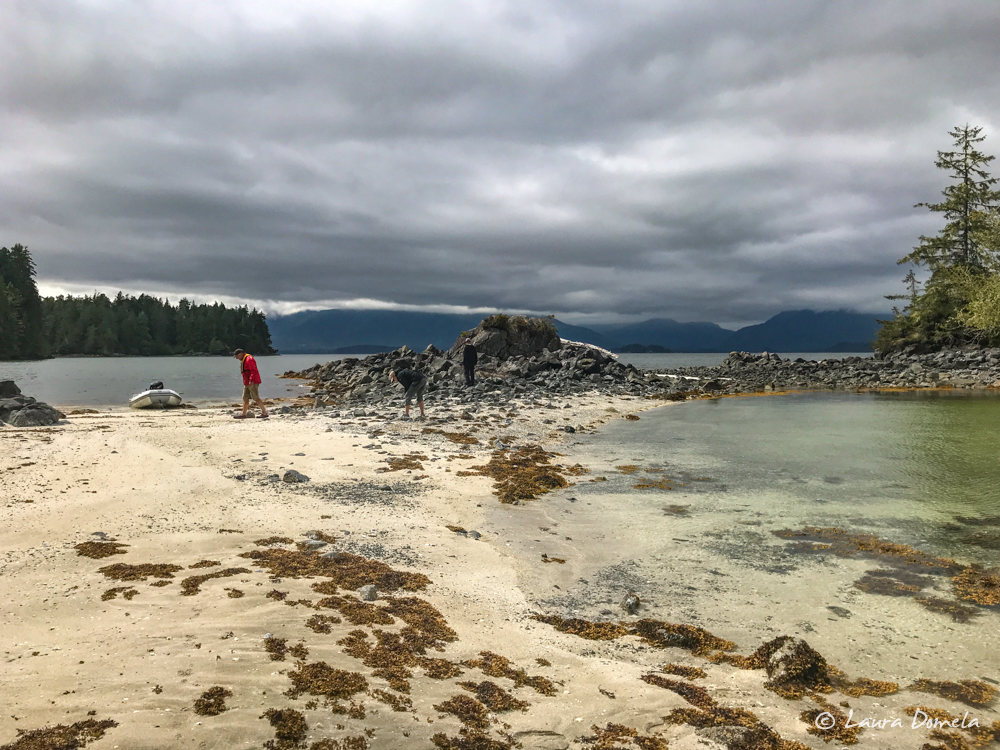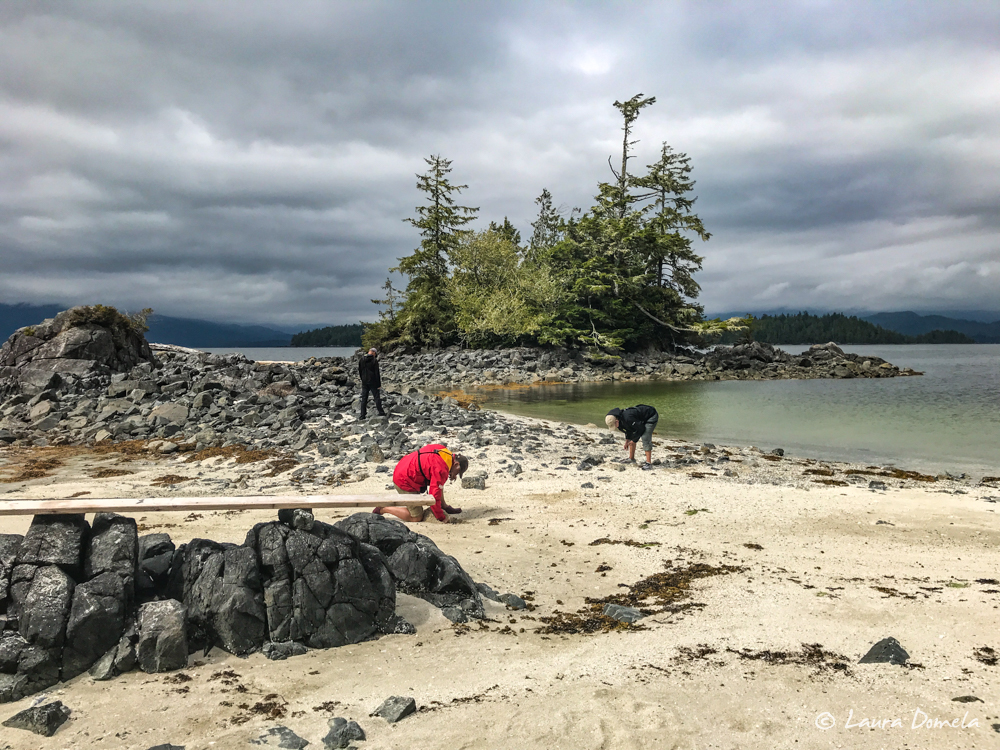 Kevin took the drone up for a wide shot of the anchorage and the surrounding islands: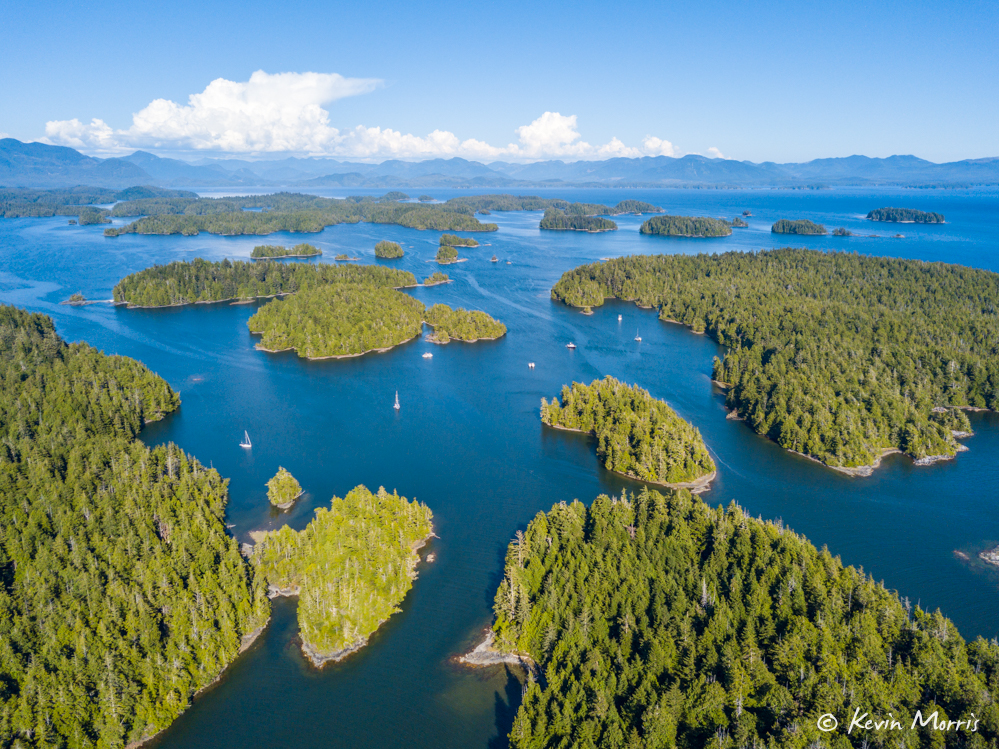 That evening we met for potluck grill night on the Airship/Safe Harbour raft. Kevin caught a rockfish earlier in the day, so Laura made a rockfish/shrimp ceviche, and we grilled some halibut, ribs, and sausages, served with a crispy salad.
We enjoyed a nice sunset during dinner, and Sam got some great sunset drone shots: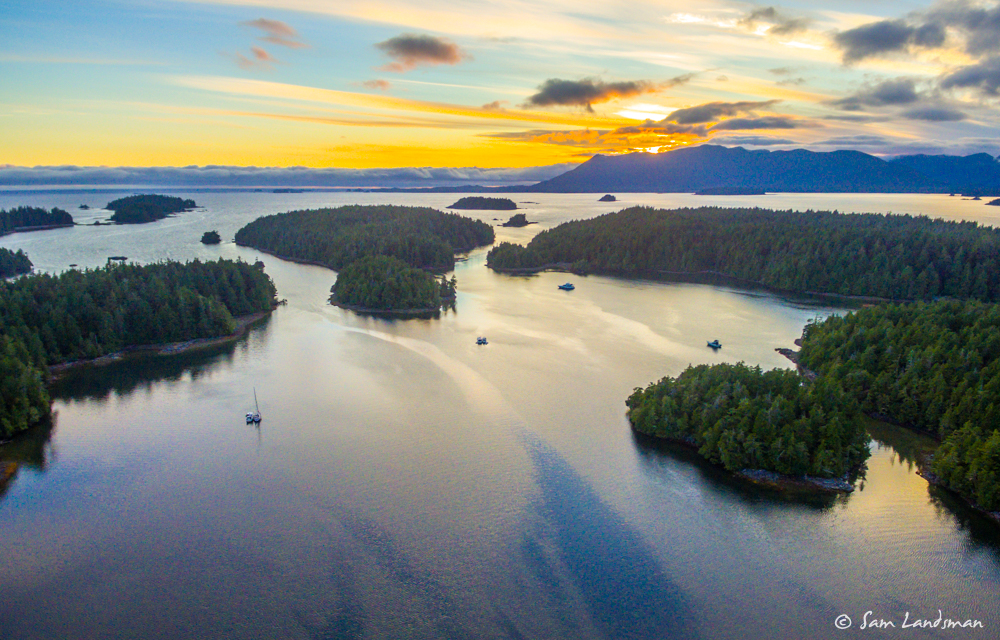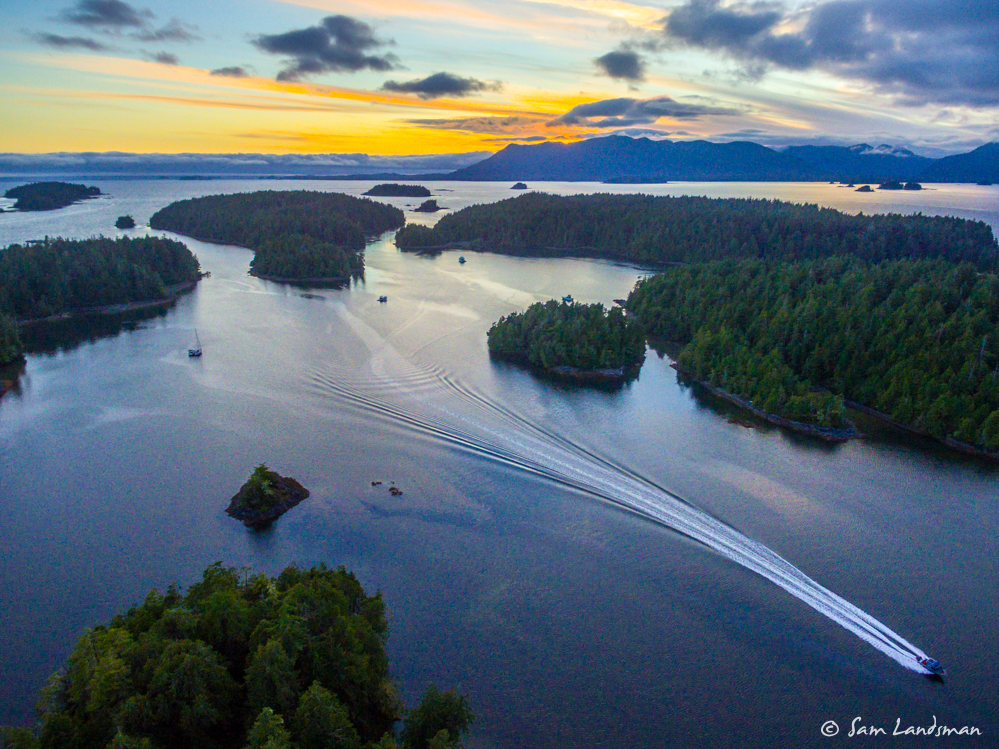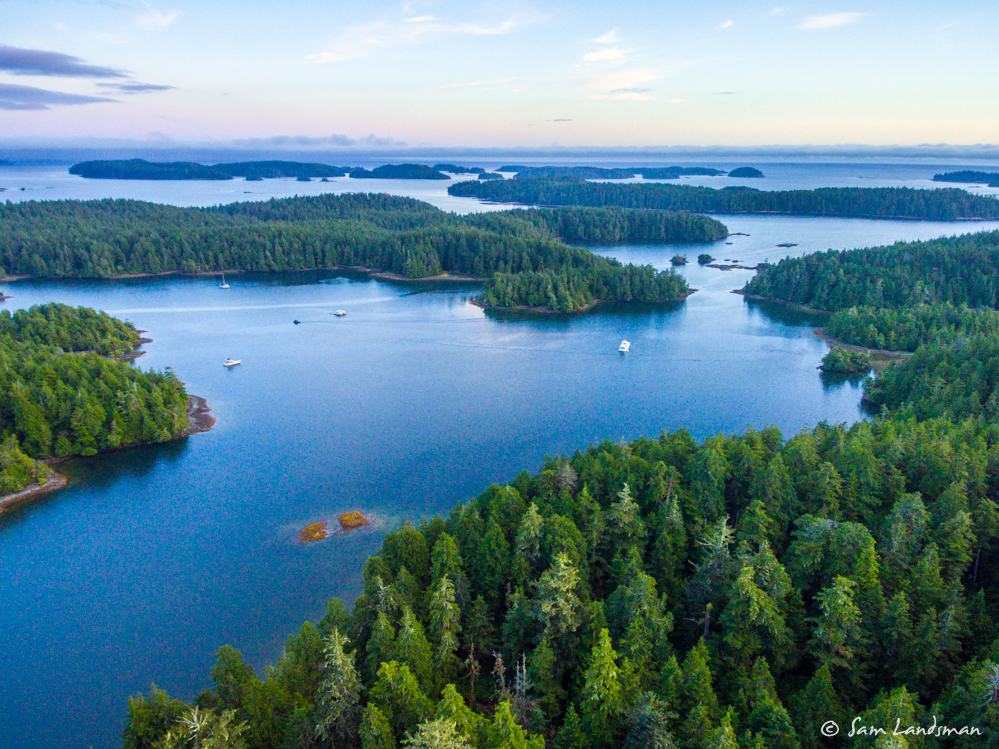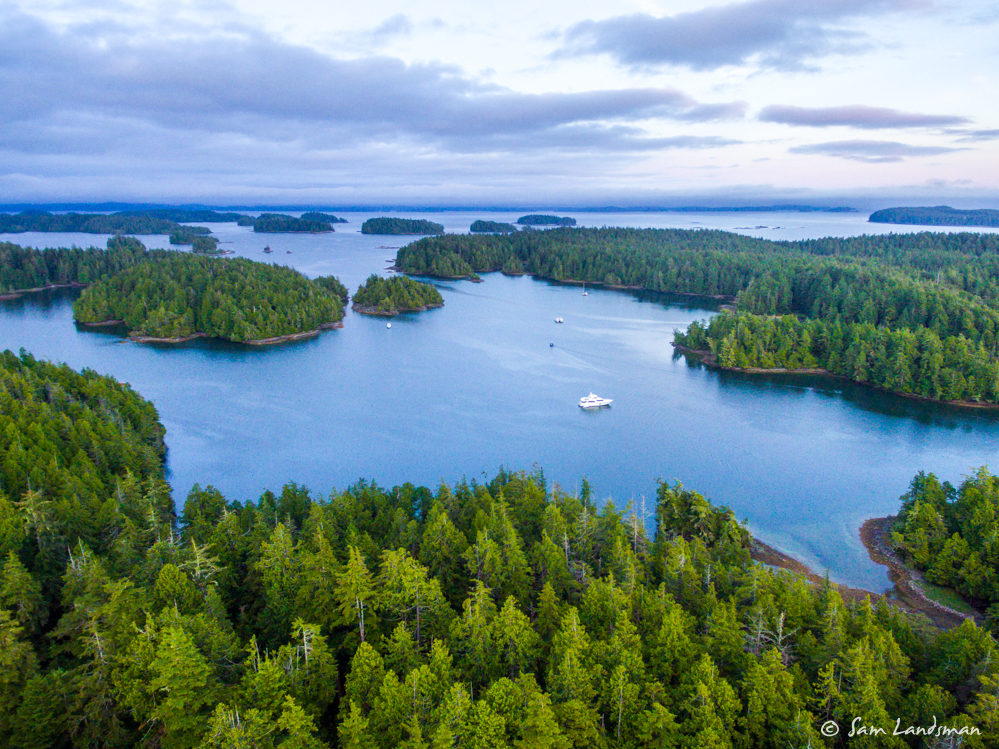 The next morning we gathered back on the raft for brunch — scrambled eggs, waffles (with huckleberries and fresh whipped cream), bacon, cinnamon rolls, and hash browns. The low clouds and fog cleared and it turned out to be a gorgeous, sunny day.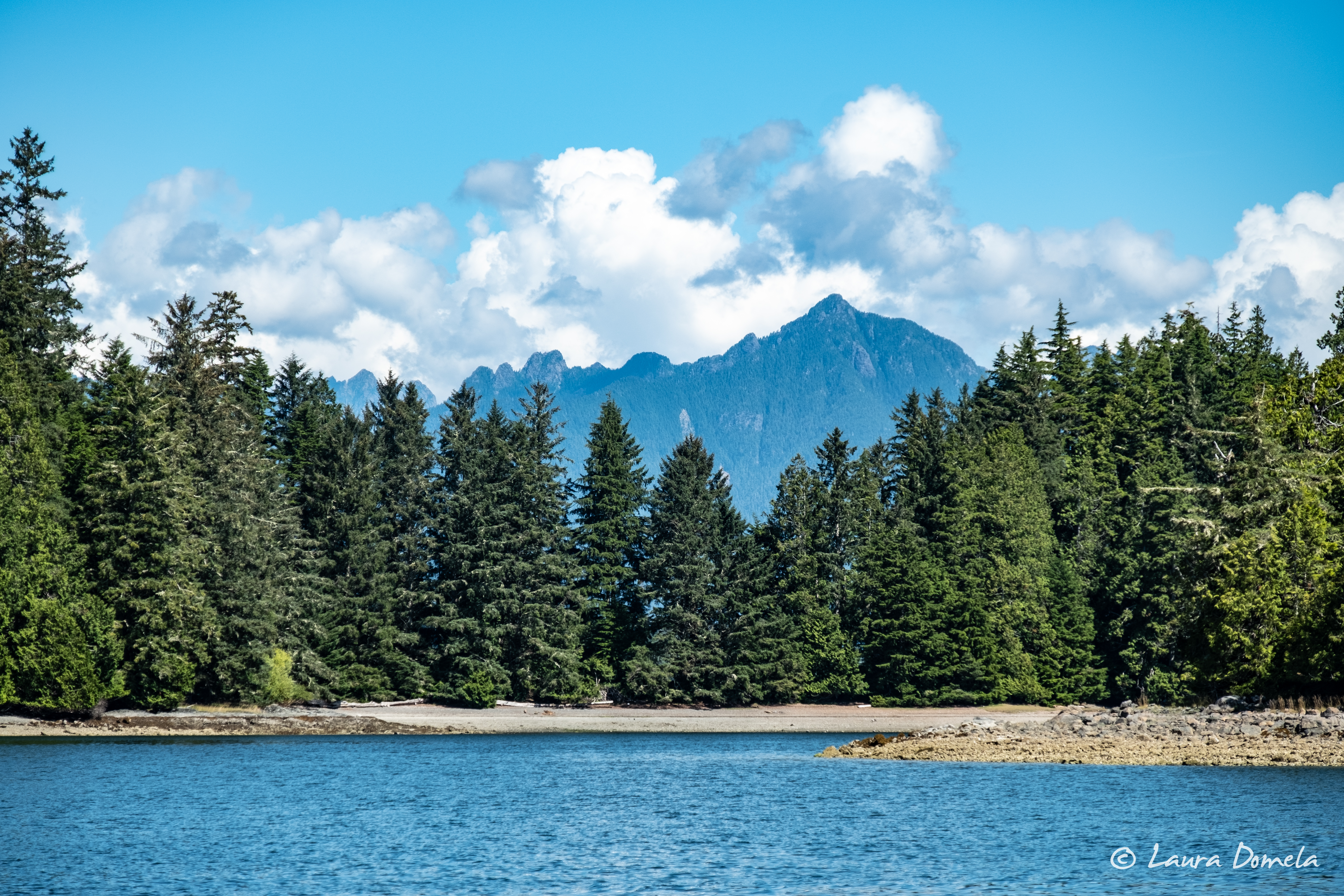 After brunch, several of us went kayaking and others explored more by dinghy.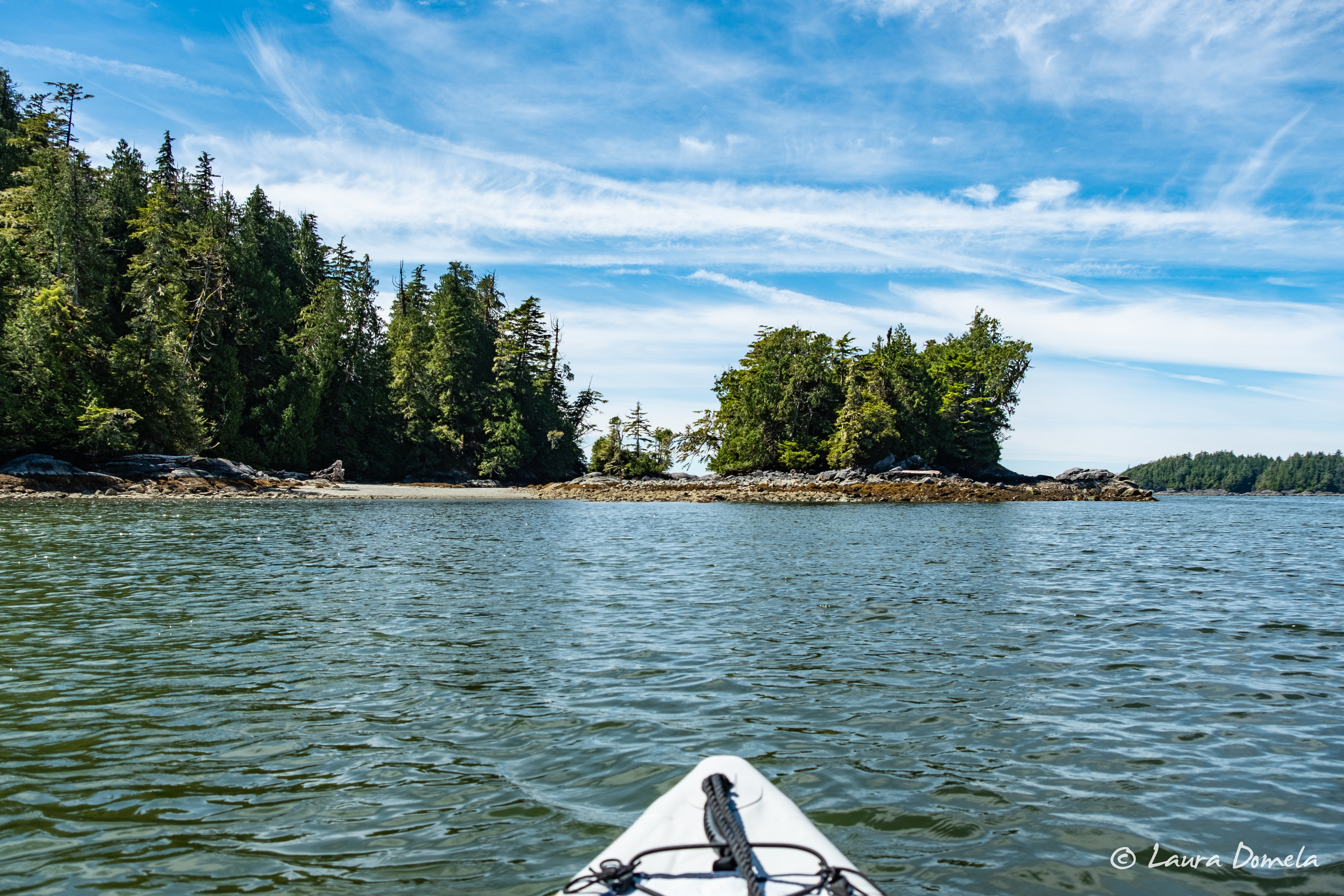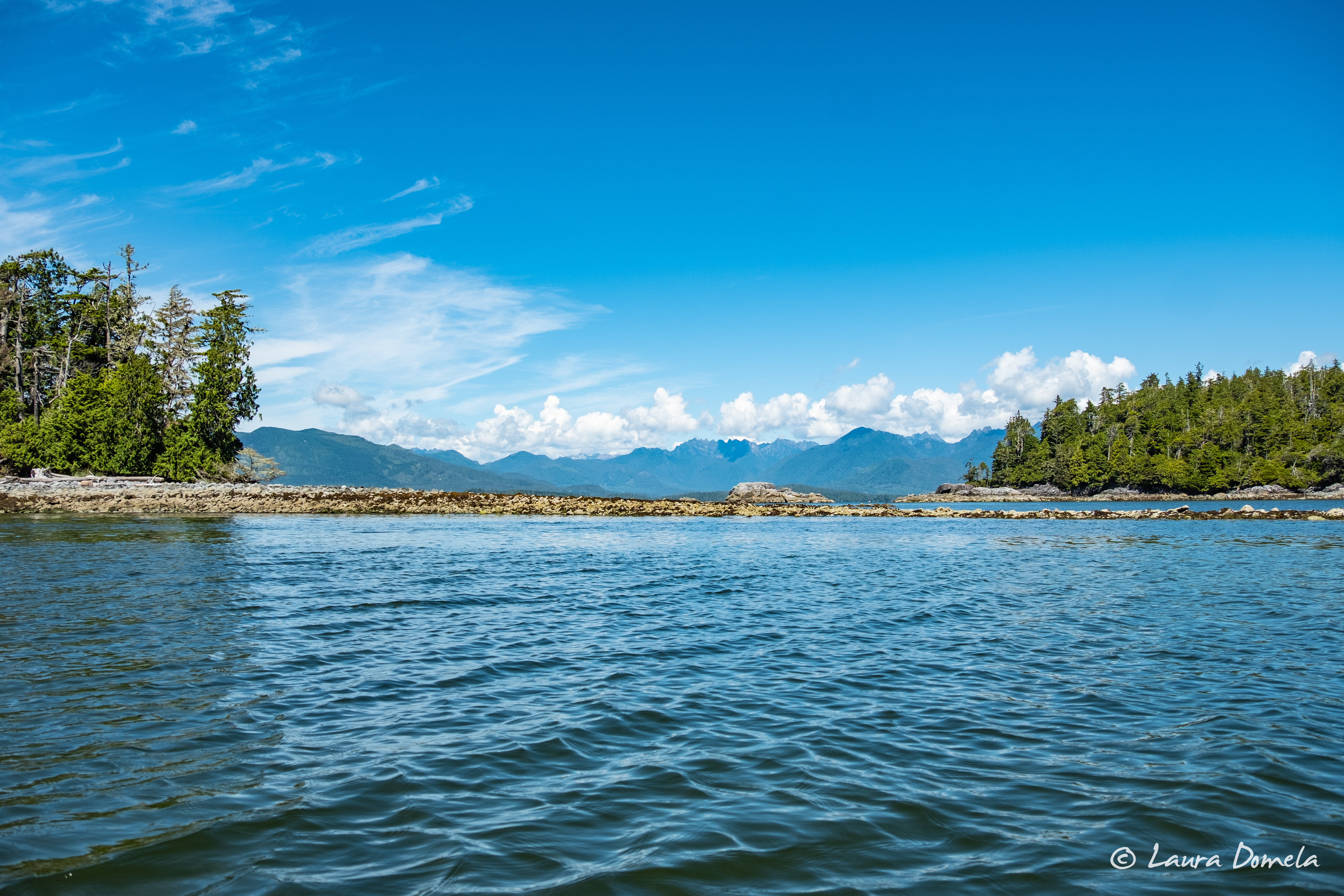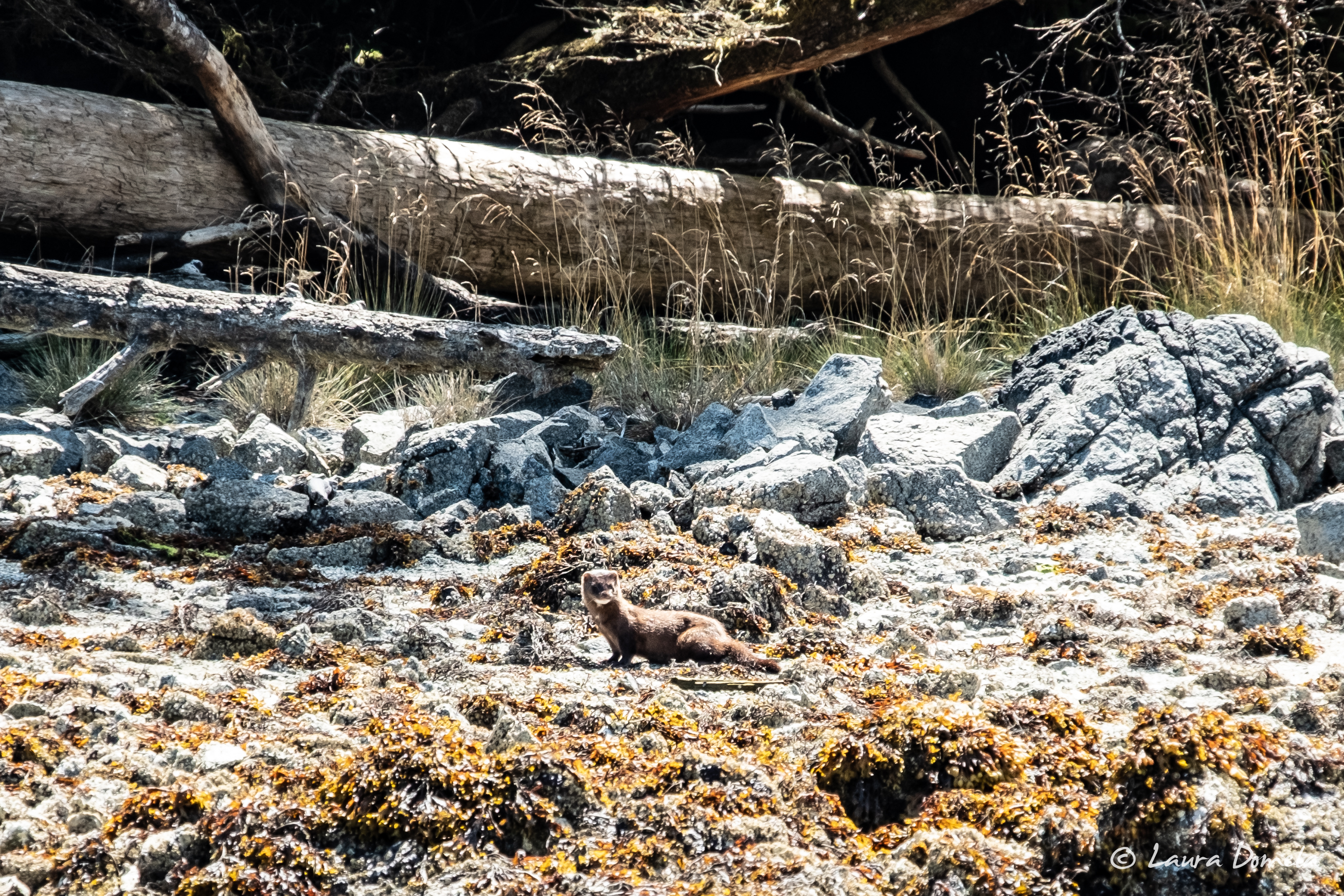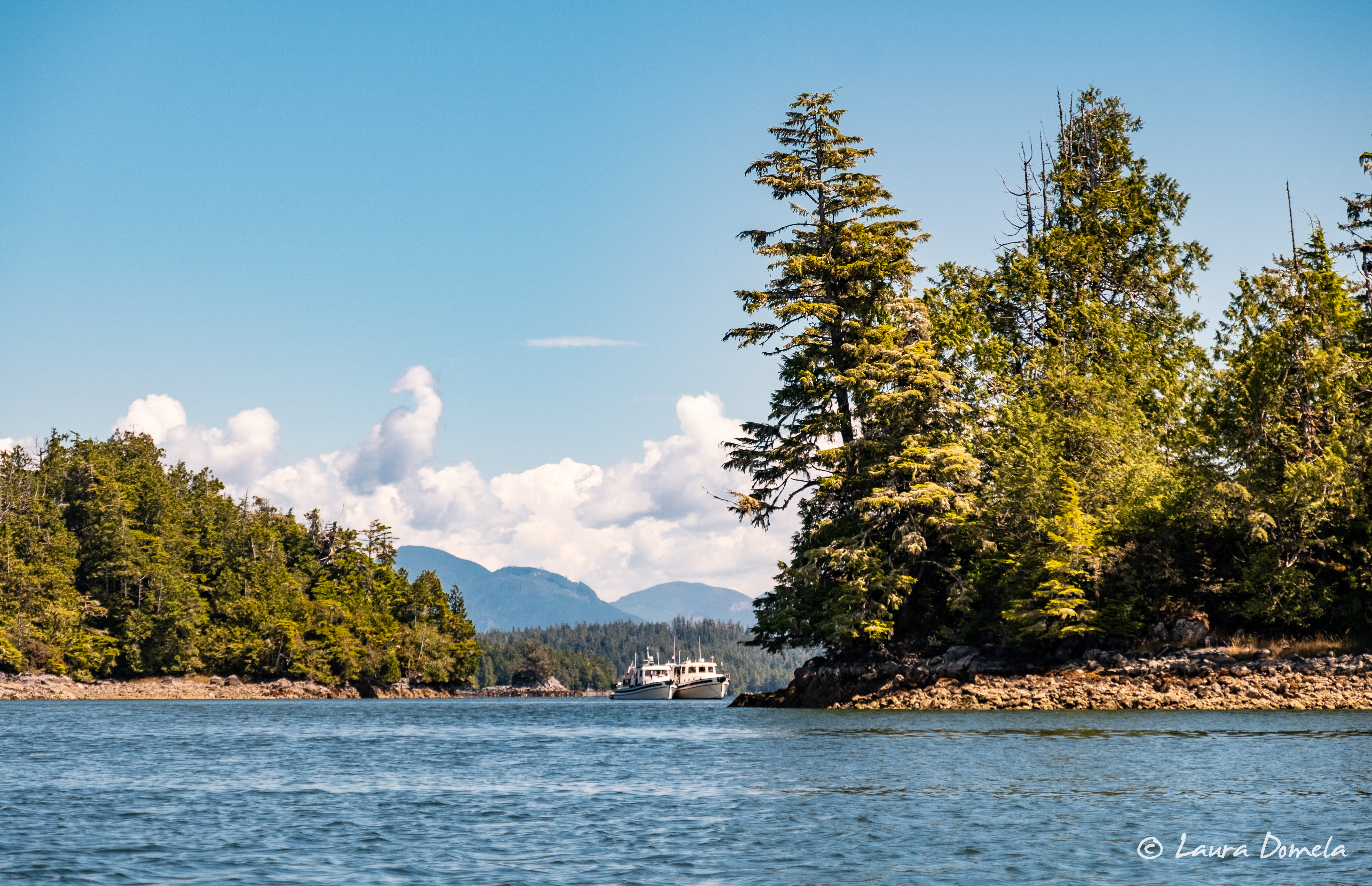 Mana Kai rejoined the group early in the afternoon and they reported their engine is once again running perfectly!
Solskin, a sailboat that is also cruising the west coast of Vancouver Island (we've overlapped anchorages with them several times) contacted Sue on Zube earlier today to tell us that they'd caught a bunch of coho and crab, and they offered to give us some of each! How generous!! They anchored here in Joe's Bay and delivered a good sized coho and a couple of big red rock crabs. Kevin and Sue worked on filleting and cooking the salmon, and since the crab was delivered already cooked, we just heated some garlic butter for dipping!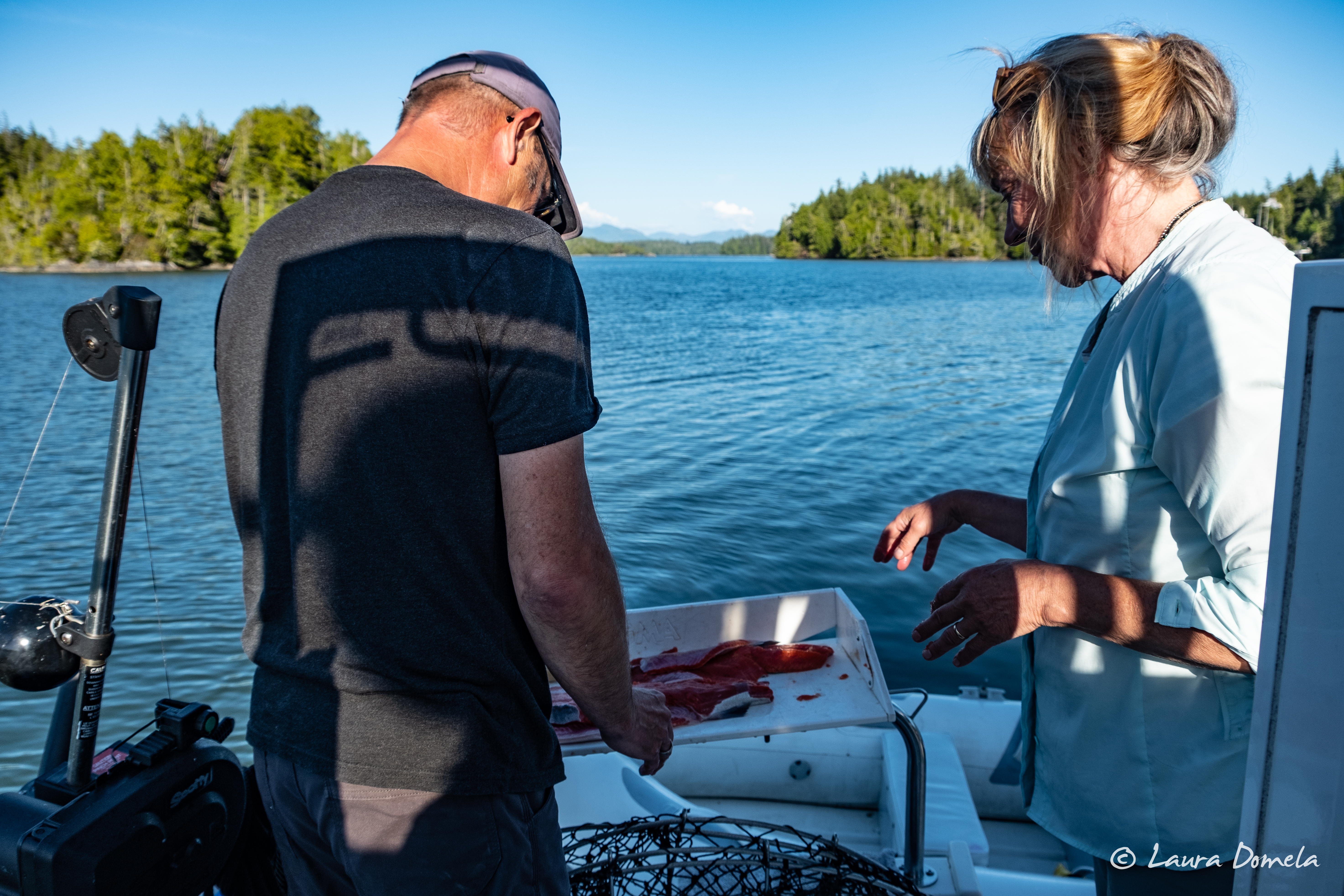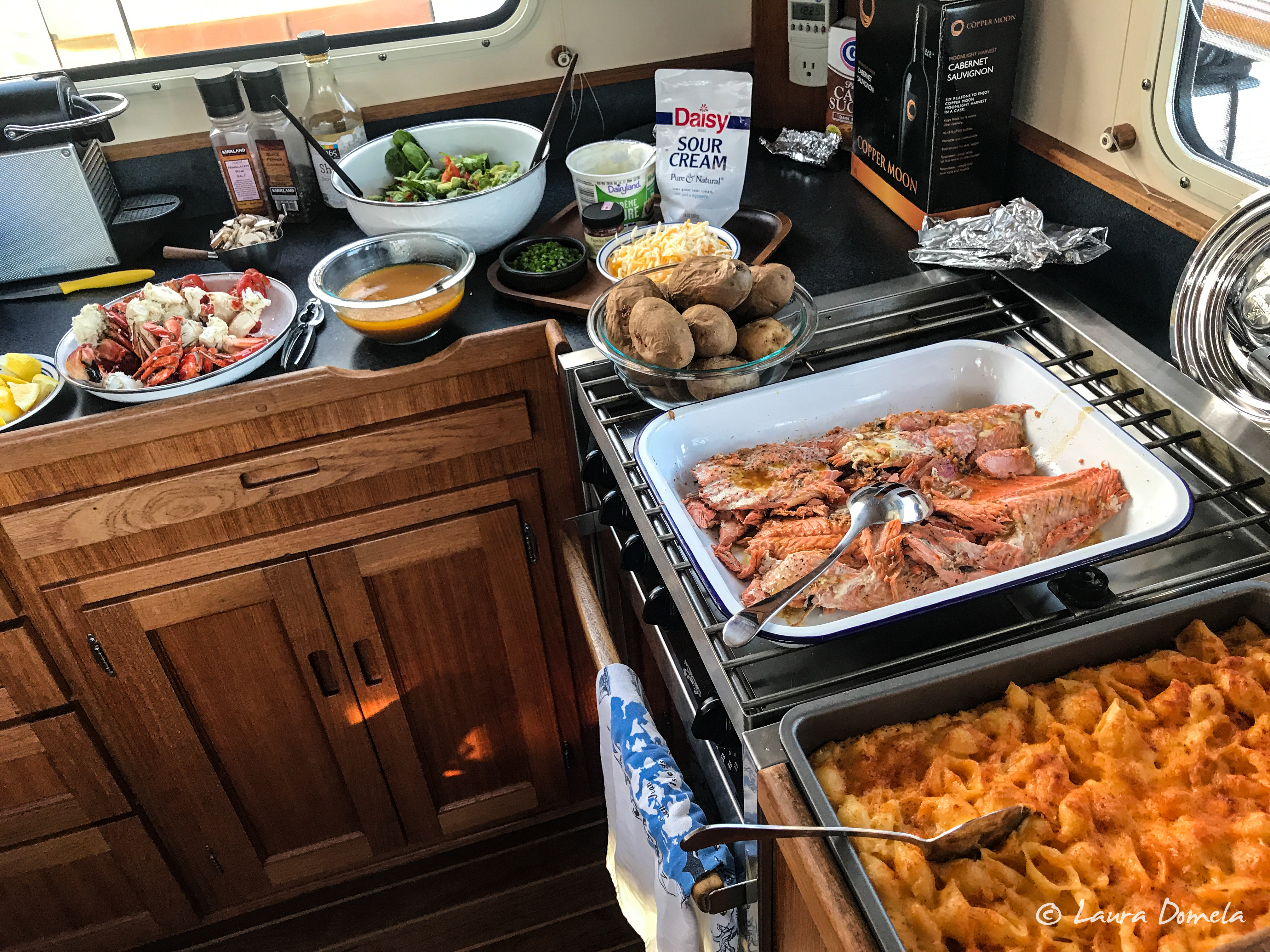 Lindsey gave us her delicious recipe for "Joe's Bay Mac and Cheese" (as seen in photo above, on the right):
Joe's Bay Mac and Cheese
4 tablespoons butter
¼ cup flour
2 cups of whole milk
1 cup half and half cream
½ tsp dry mustard
½ tsp pepper
½ tsp salt
16 oz of shell pasta (recipe called for 8 oz pasta which would make it even cheesier)
3 to 4 cups shredded sharp cheddar cheese (reserve a bit for topping)
½ cup shredded parmesan cheese (for topping)
Smoked paprika
Melt butter and stir in flour over low heat to make a roux.  Stir until roux turns golden and slowly whisk in all 3 cups of milk/cream. While stirring over medium heat, add the grated cheddar and stir until melted.
Cook shell pasta until al dente (it will keep cooking during the baking process). Drain well.
Combine pasta with cheese sauce and mix well.
Pour into greased 9 x 13 pan.  
Top with a little extra cheddar and parmesan and sprinkle with smoked paprika.
Bake 350 for approx. 30-45 min. Watch until it bubbles and develops a bit of crust on the edges.
___________________________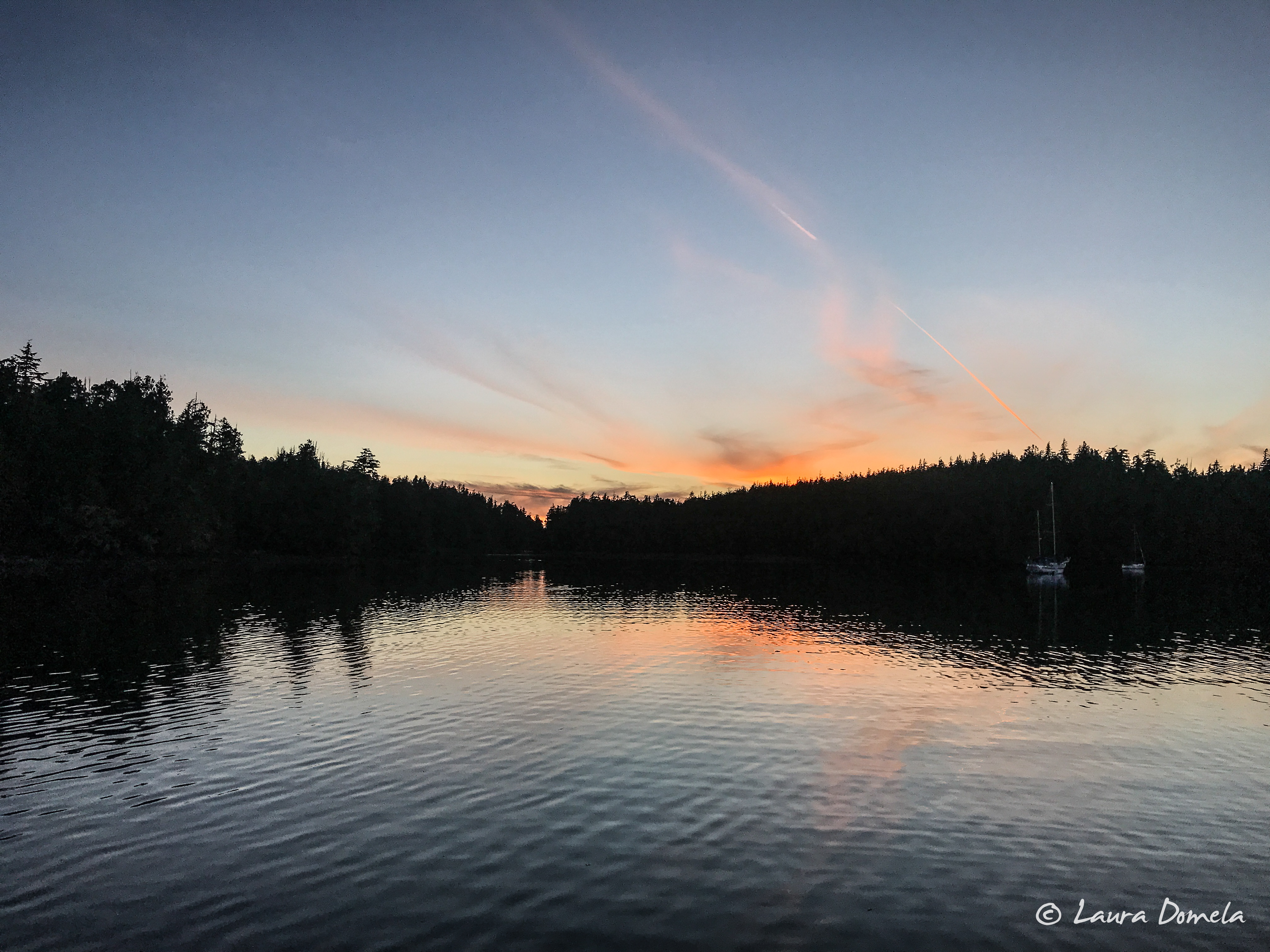 Today's total: 11 nautical miles, 1 hours 27 minutes underway
Flotilla total: 330.6 nautical miles, 49 hours 29 minutes underway