Tuesday, April 23 – Saturday, April 27, 2019
The Slowboat team will be presenting the following seminars at Trawlerfest 2019 in Seattle, WA. All seminars will be held onsite at the Seattle Marriott Waterfront. Seminar registration will be at the hotel. We hope to see you there!
---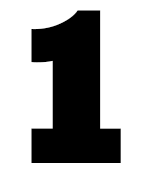 Packing, Provisioning and Preparing Your Boat for the Inside Passage to Alaska

Tuesday, April 23, 2019
8:30-10:30 a.m.
$65
Before you embark on an extended cruise in the Pacific Northwest or up the Inside Passage to Southeast Alaska, you might want some tips about what to pack, and how to prepare your boat (and yourself) for the adventure. The Slowboat team shares lessons from numerous trips and leading flotillas up the Inside Passage from Washington through British Columbia up to Southeast Alaska. They'll discuss food, clothing, first aid, spares, ground tackle, boat systems, general best practices, and how and where to get parts and supplies along the way.
---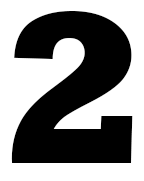 Mastering the Inside Passage

Wednesday, April 24, 2019
1-5 p.m.
$130
Want to cruise further, but deterred by one of the gates? This presentation is about the gates collectively and individually: the Strait of Georgia, the rapids north of Desolation Sound, Johnstone Strait, Cape Caution, and Dixon Entrance. We'll cover why you might want to cross each gate, tips for making a safe and enjoyable trip, and answer questions you might have.
We'll practice using real-time weather information to fill out Slowboat Weather Worksheets to help participants build a complete picture of the conditions at each of the gates. We'll practice calculating times of slack at the major rapids along the Inside Passage and how to time your transit perfectly.
---

Zero to Alaska: How to Successfully Cruise the PNW without a Lifetime of Experience

Thursday, April 25, 2019
8:30-10:30 a.m.
$65
Daunted by differing opinions from old salts at the marina? Intimidated by the jargon? Scared of storms and boat-eating rapids and dragging anchor in the middle of the night? This seminar is for you! We'll help you understand the basics needed for successfully cruising in the Pacific Northwest. We'll break down the various cruising areas and introduce you to the gates that separate them. We'll unravel the customs & border mysteries and share techniques for trip planning, navigating, and weather routing. We'll examine ways to stay connected. We'll even look at the basics of marine electrical and water systems and help you understand practical ways to monitor and conserve these resources. Most of all, we'll encourage you to get out and cruise!
---

Women's Roundtable: A Judgement-Free Q&A

With Linda Lewis, Laura Domela & Pat Rains
Thursday, April 25, 2019
10:45 a.m.-12:30 p.m.
$65
Linda Lewis, Laura Domela and Pat Rains all have cruised widely but with distinctly different experiences. Rains, a captain, is a leading expert on cruising in Mexico. Laura Domela leads flotillas up the Inside Passage to Alaska. Capt. Lewis has trained hundreds of people in boat handling. This seminar is for women who think they may want to go cruising or who have only recently entered into the cruising lifestyle and have a wide range of questions best answered by other women, and, alas, without any men in the room.
---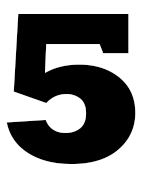 Circumnavigating Vancouver Island
Thursday, April 25, 2019
3:30-5:30 p.m.
$65
Explore the West Coast of Vancouver Island with Slowboat! This seminar will cover why you might want to cruise the West Coast of Vancouver Island (and why you might not want to), the best destinations and times of year, and how to avoid getting beaten up!
---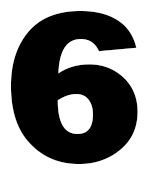 More Modern Power for Cruisers
Friday, April 26, 2019
10:45 a.m.-12:30 p.m.
$65
Electrical power is a confusing problem for most boaters. In addition to a jumble of technical terms and concepts, we end up having to learn a bunch of strange rules, like "never shower with the coffee maker on", or "only run the microwave with the generator running" or "only dry your hair when plugged into shore power." In this seminar, we'll help you sort out the confusion of power systems for cruisers, and offer a new approach to boat power systems that could lead to hassle-free, almost unlimited electrical power onboard.
---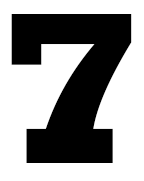 Cruisers Perspective: A Town Hall Meeting
With Bruce Kessler, Dylan Bailey, Sam Devlin, John Clayman, Eric Kunz, Robert Reeder, Sam Landsman and Kevin Morris. Moderated by Jeff Merrill, CPYB
Friday, April 26, 2019
2-4 p.m.
$65
In this "town hall" event, our panel of veteran cruisers will field audience questions on a wide-range of topics, sea stories always resulting. Circumnavigator Bruce Kessler can discuss what it's like to spend months and months treading blue water. Surveyor Dylan Bailey is a veteran cruiser who learned to build boats with his father. Sam Devlin will discuss epoxy-wood boatbuilding for passagemaker boats. John Clayman is a prominent East Coast yacht broker, cruiser, racer and all-around boat guy. Eric Kunz, after a stint as a professional big-ship mariner, went on to help develop radars and other electronics for Furuno. Robert Reeder is a Navy vet and professional mariner who teaches seamanship and navigation. Kevin Morris and Sam Landsman are part of the Slowboat team that leads flotillas up the Inside Passage to Alaska. The moderator is Jeff Merrill, a certified professional yacht broker, author and trawler specialist with thousands of cruising miles with clients.