We had a week off in between flotilla legs, so we invited friends Jake and Patti to fly up from San Diego and join us on a trip down to Tracy Arm and Ford's Terror, and we buddy-boated with Ralph on Jester while his daughter Sara and her husband David were in town. We left Juneau on the morning of the 26th and headed for Tracy Arm Cove (~42nm south of Juneau).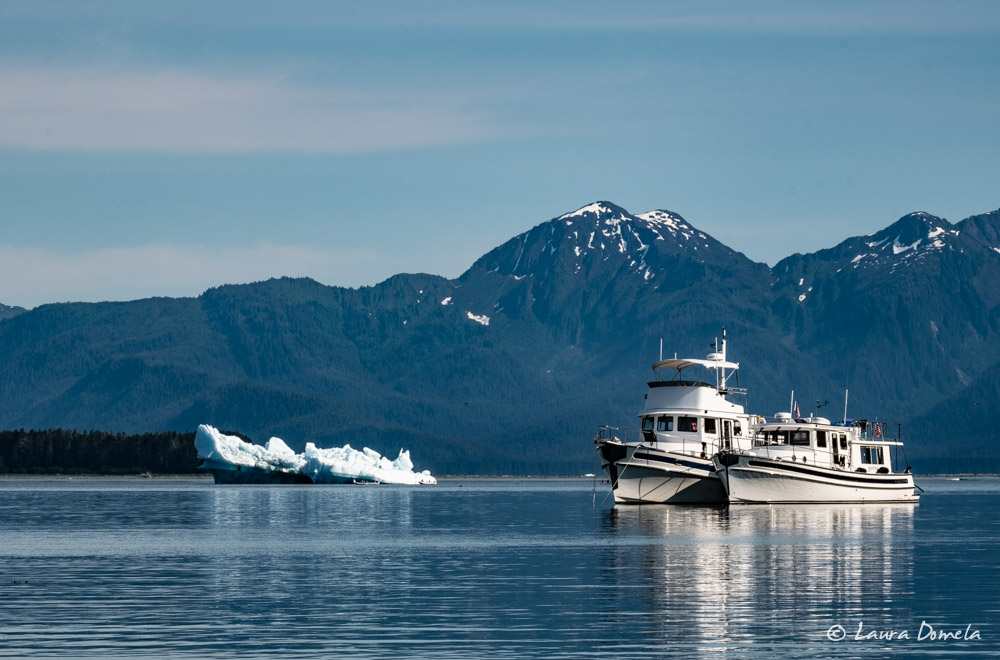 The weather was incredible! Sunny and warm is not what you normally think of for this part of the country, but we were wearing shorts, T-shirts, and flip flops much of the week!
After we got settled in Tracy Arm Cove, we took dinghies out to go explore and get a closer look at some icebergs.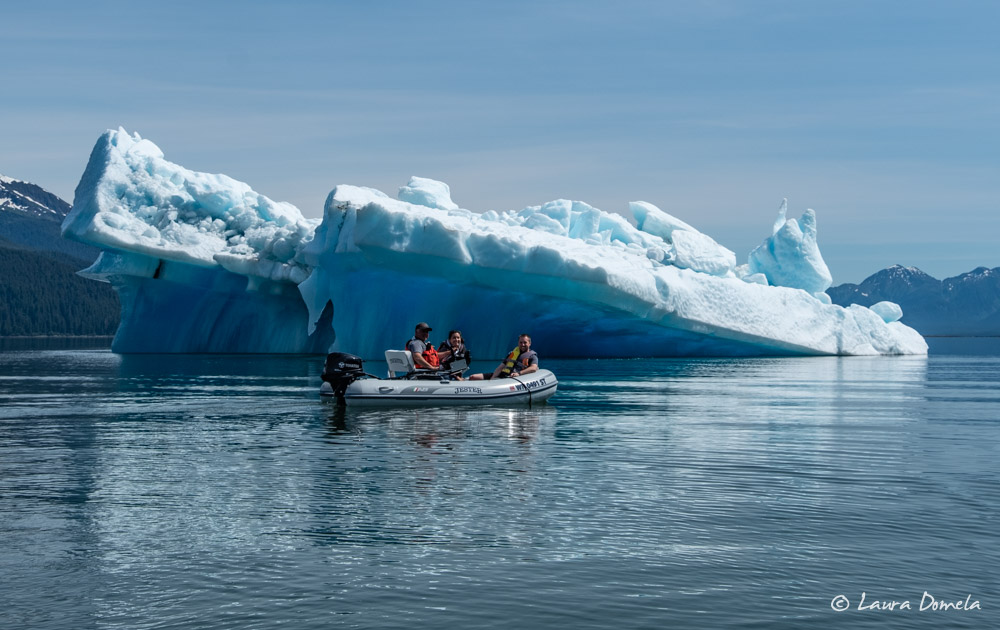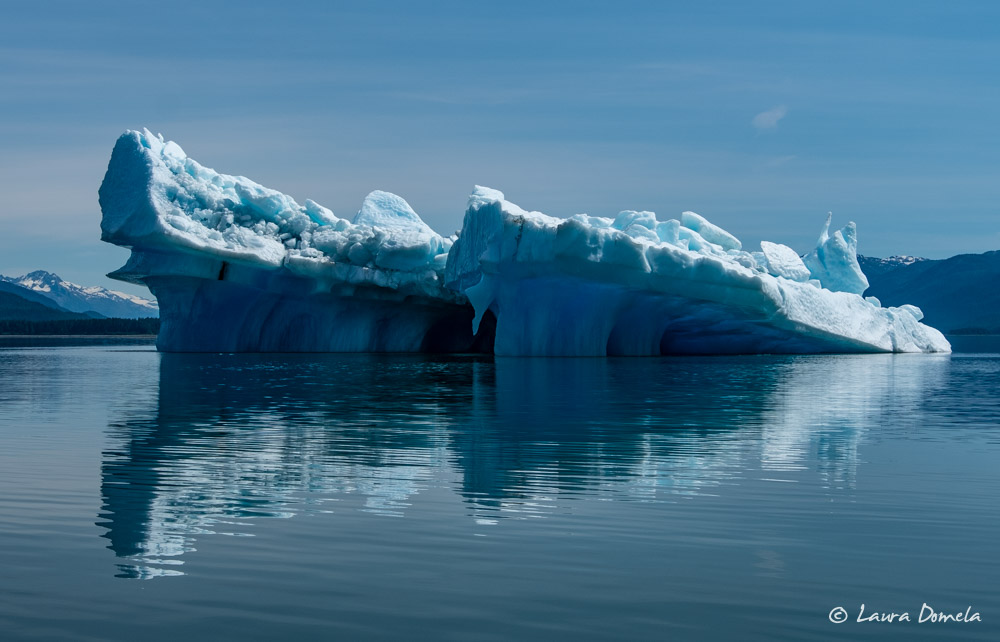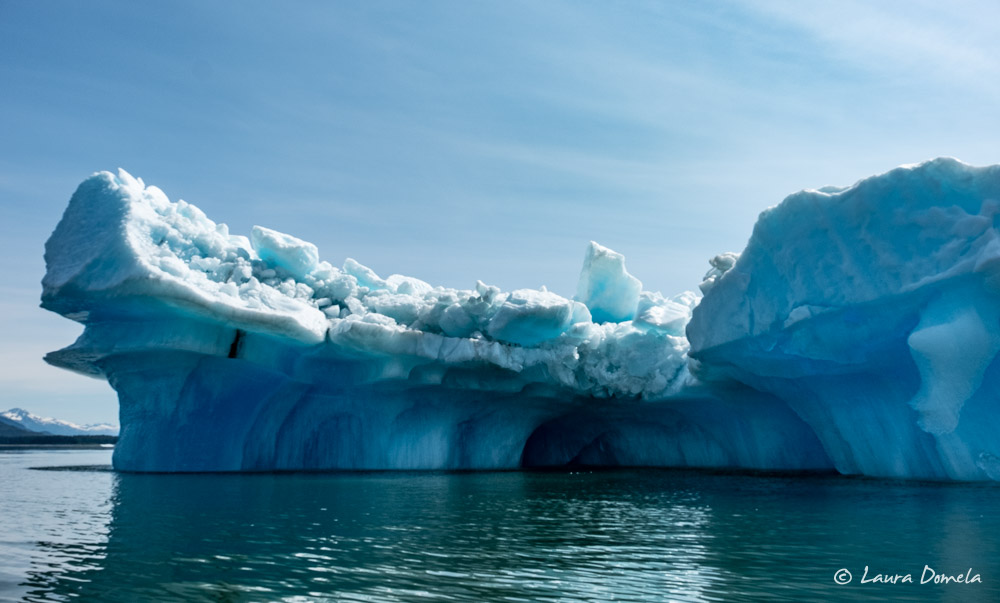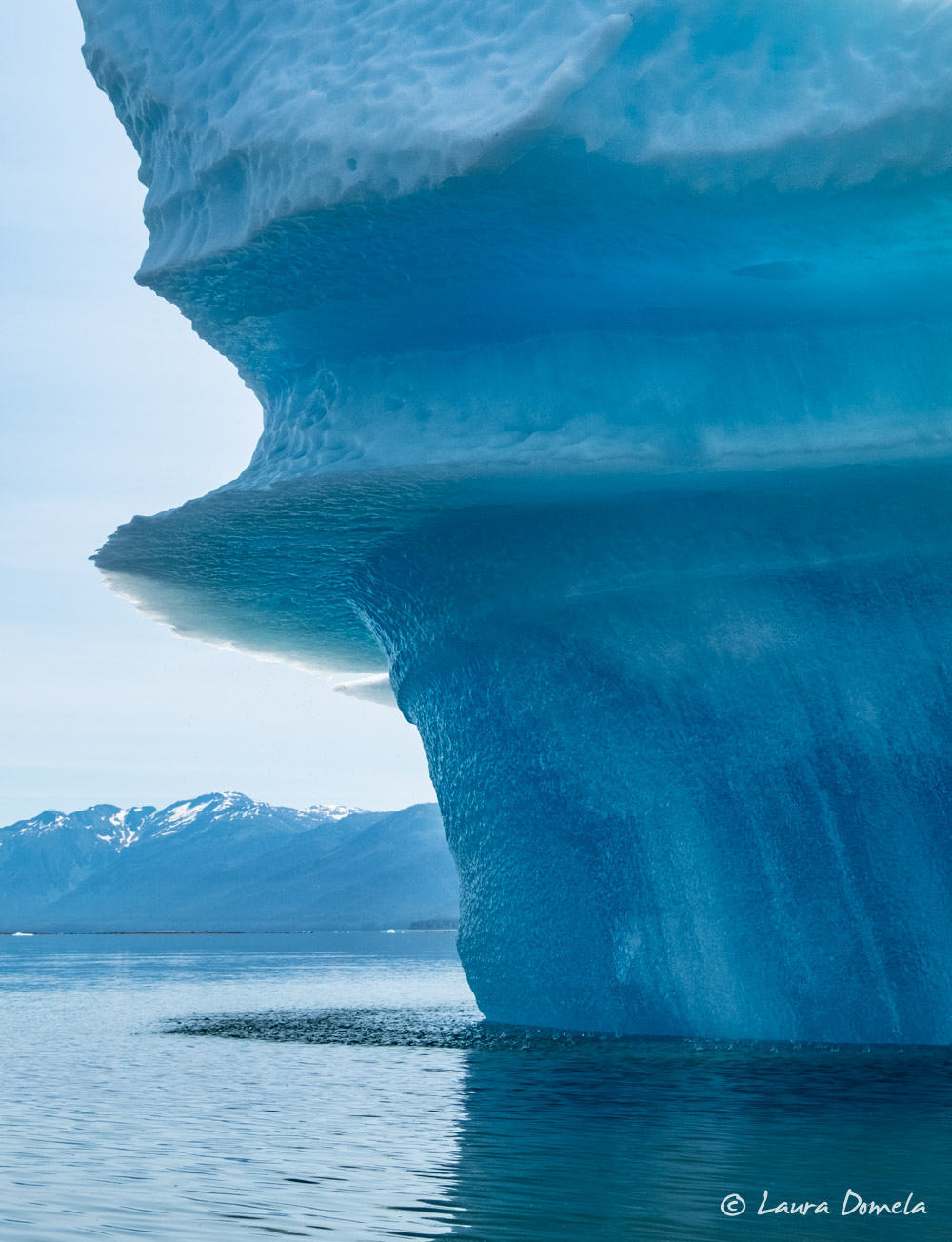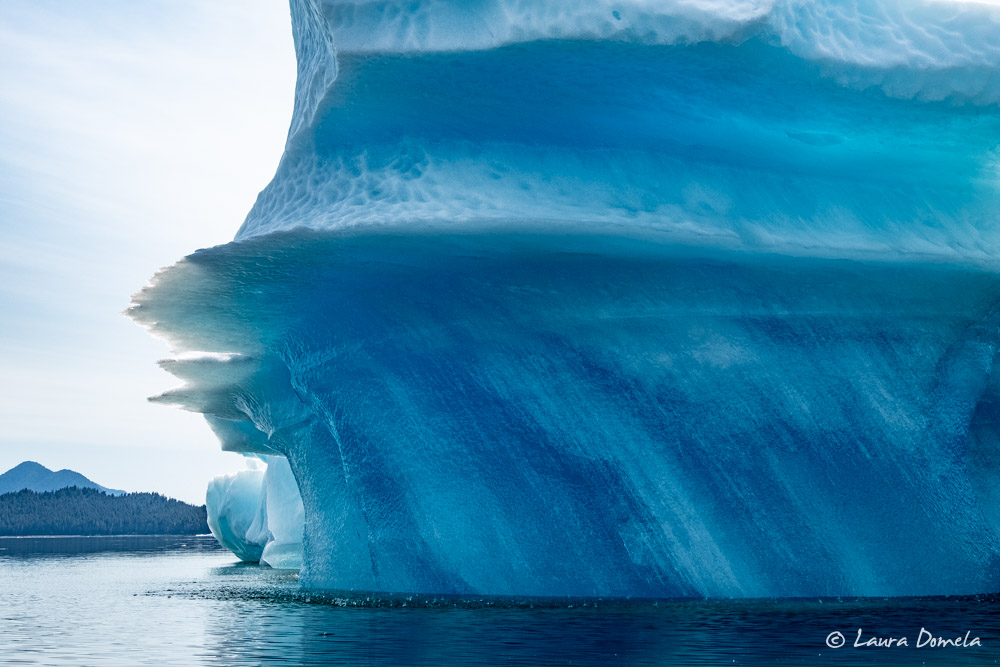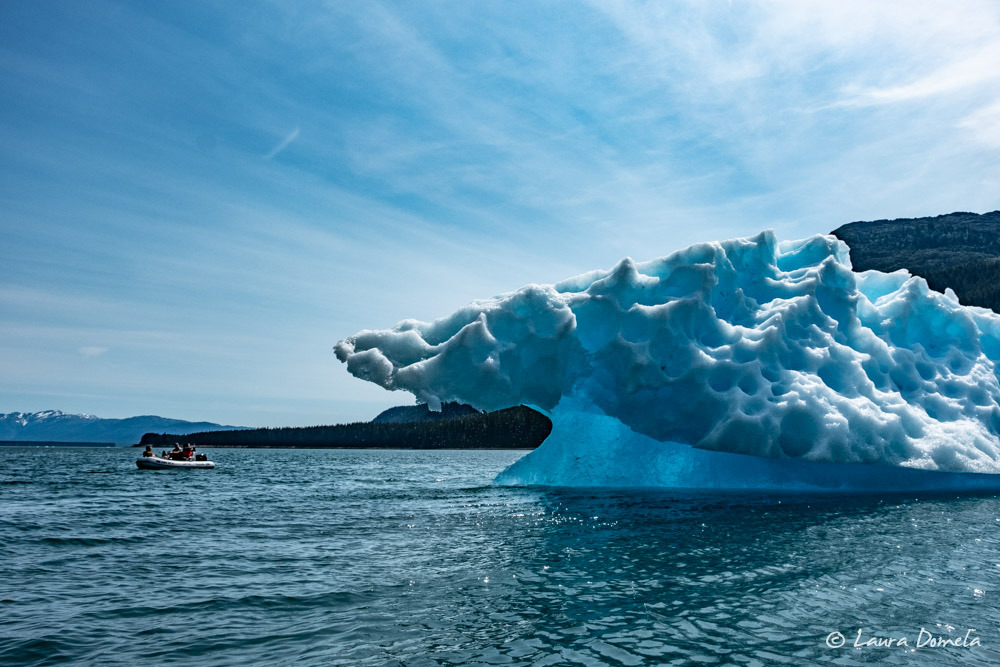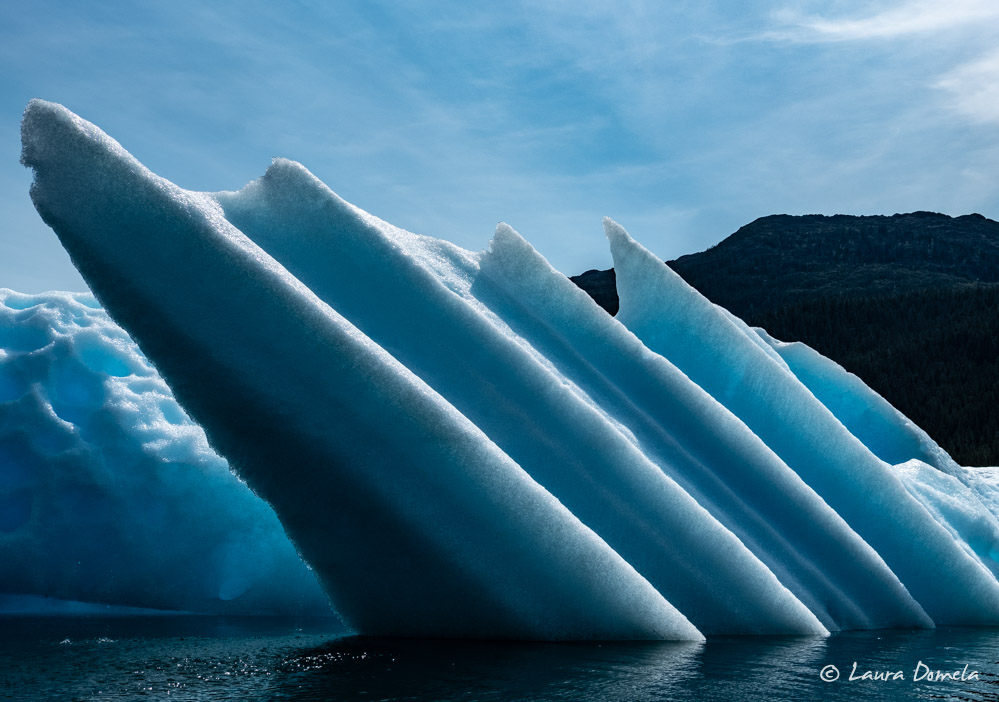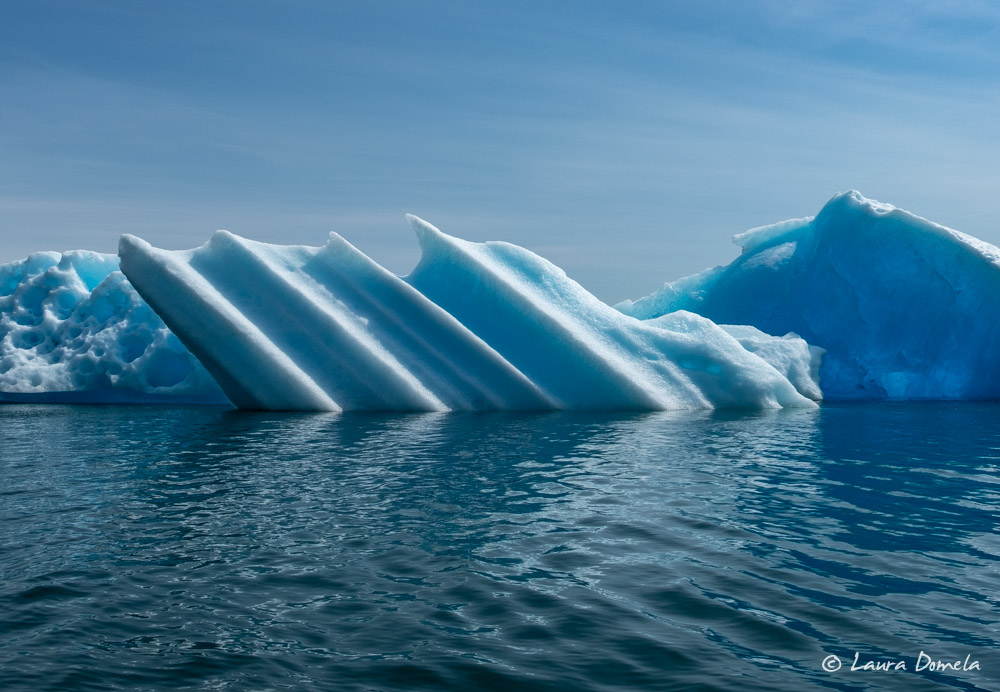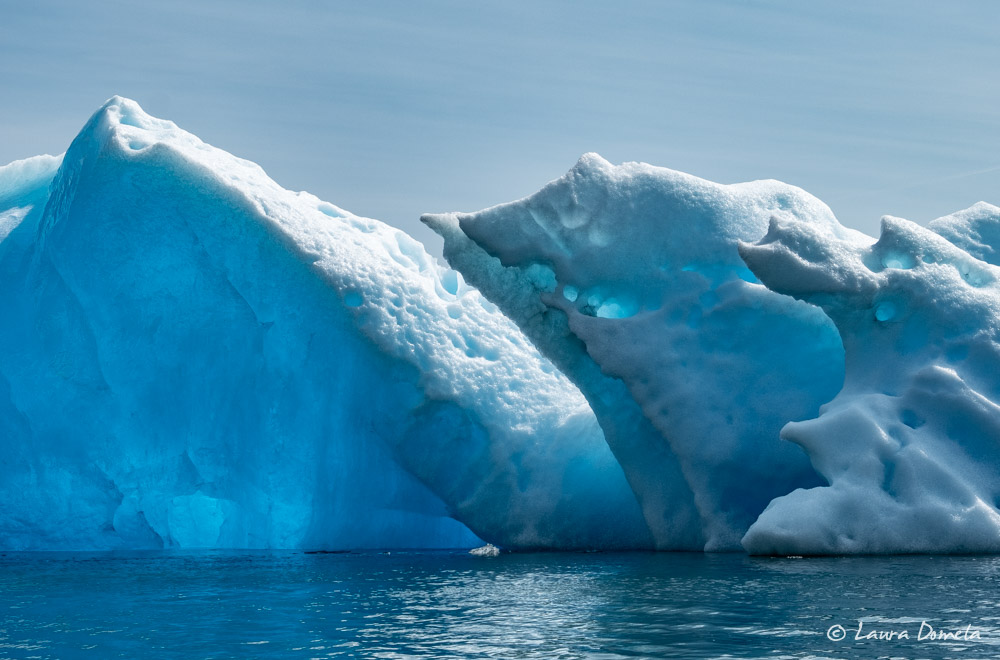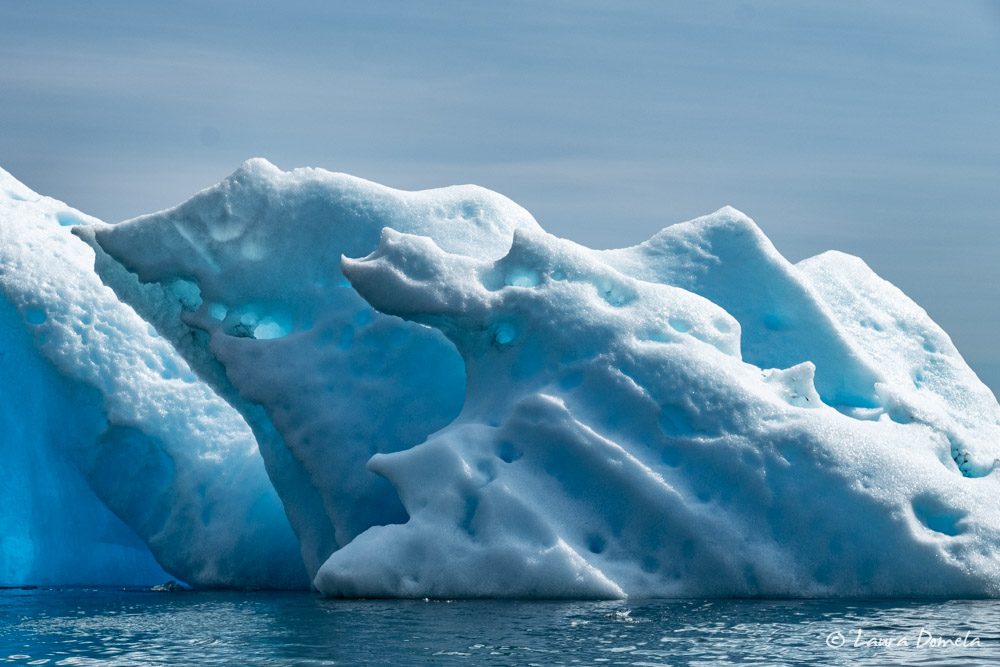 Back at the raft we started dinner and watched this brown bear on shore as he ate some grass and then found a nice rock on which to get a good scratch!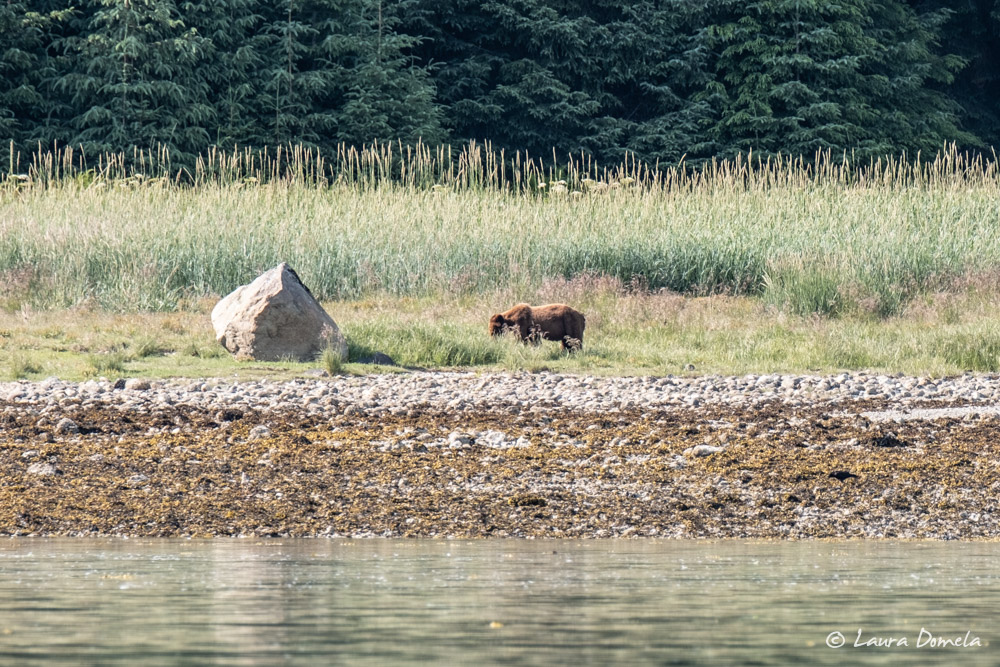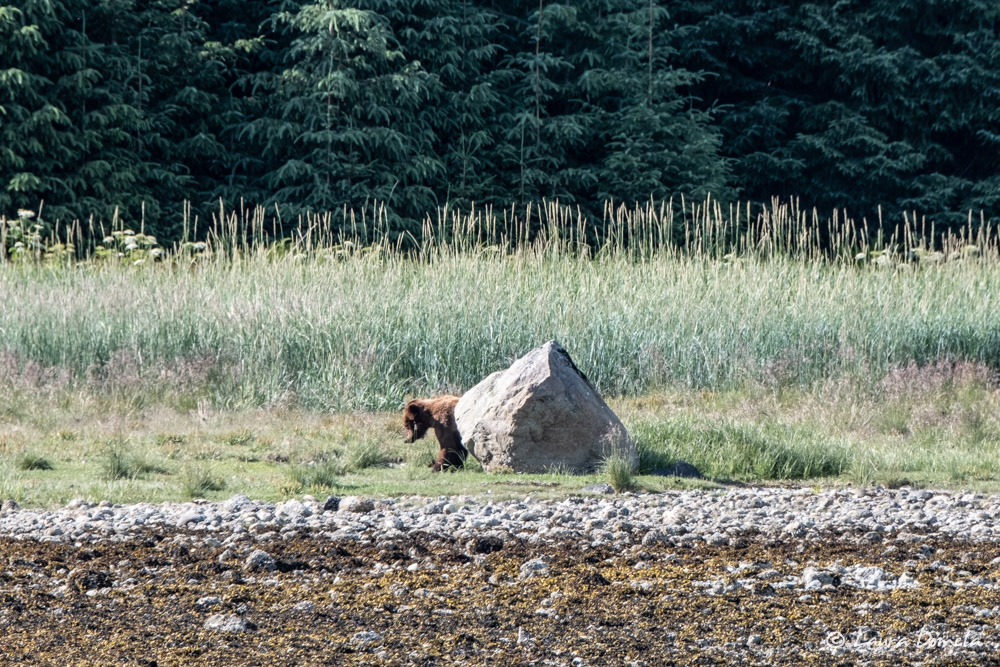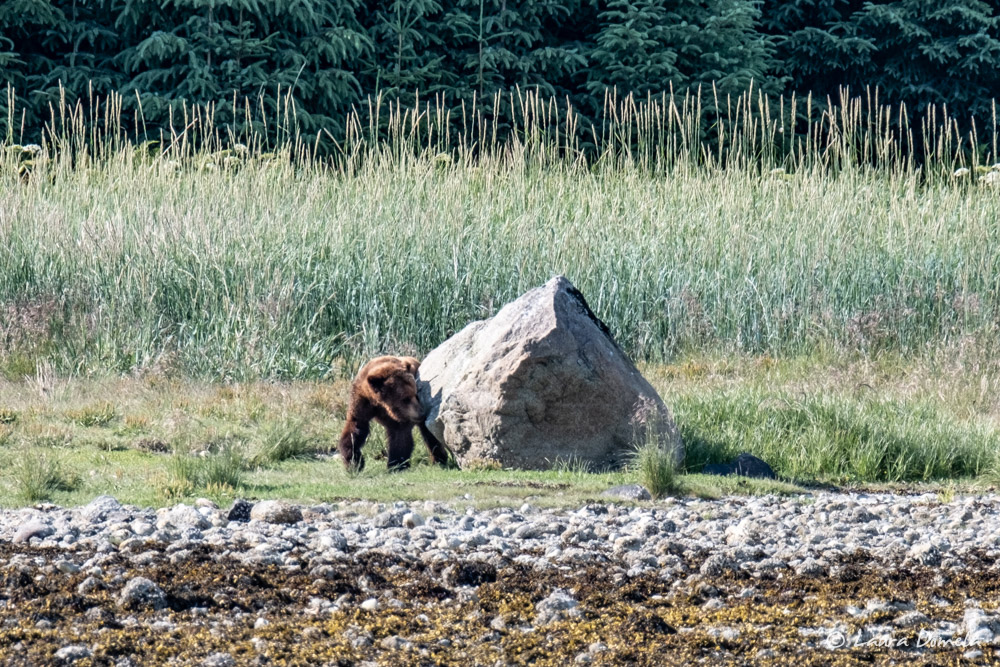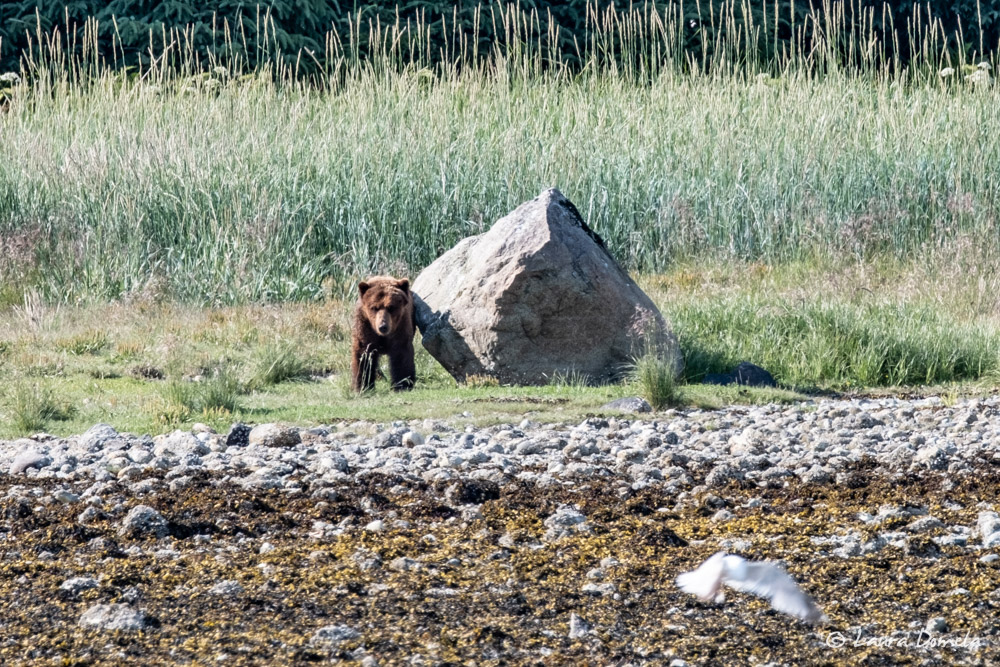 In the morning, we headed up Tracy Arm to see some glaciers and enjoy the amazing scenery along the way.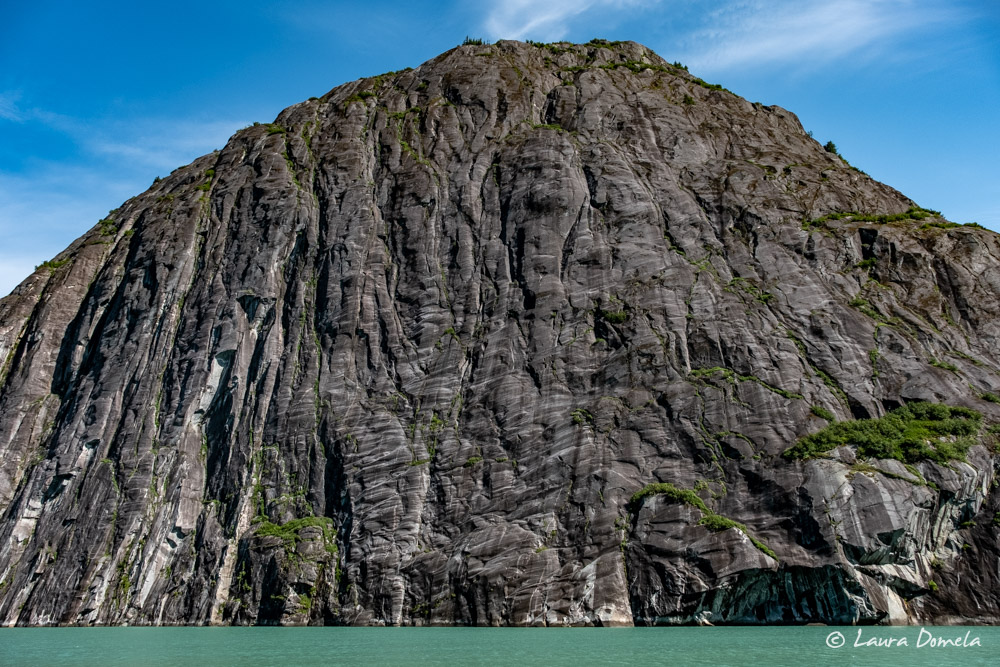 We got to Sawyer Island and could see South Sawyer glacier, but the ice in the water was too thick to go much further, so we spent some time with North Sawyer glacier instead. As usual, it was easy to get into North Sawyer.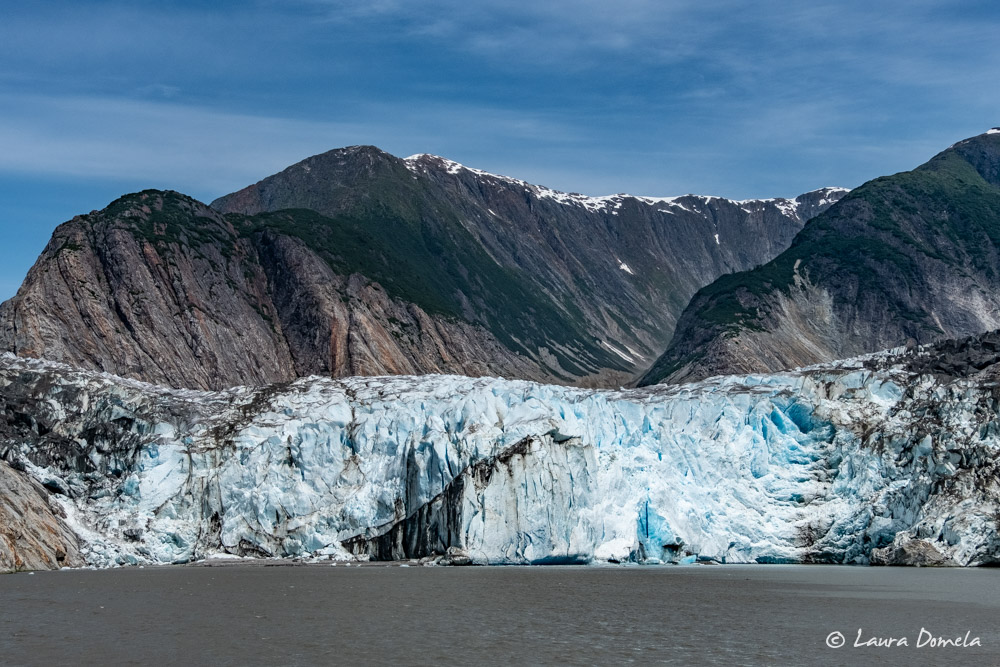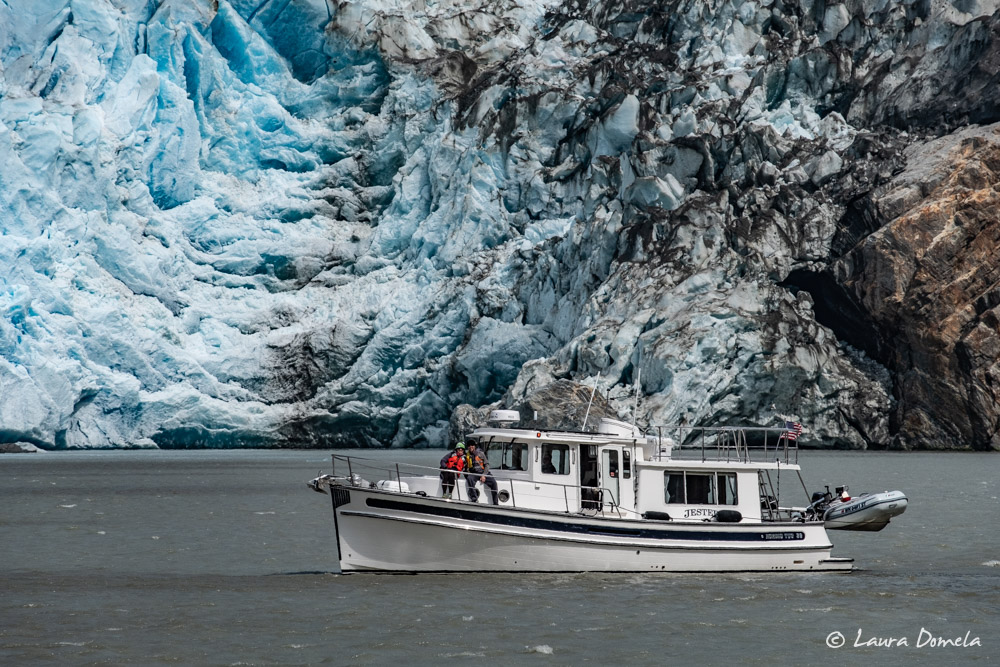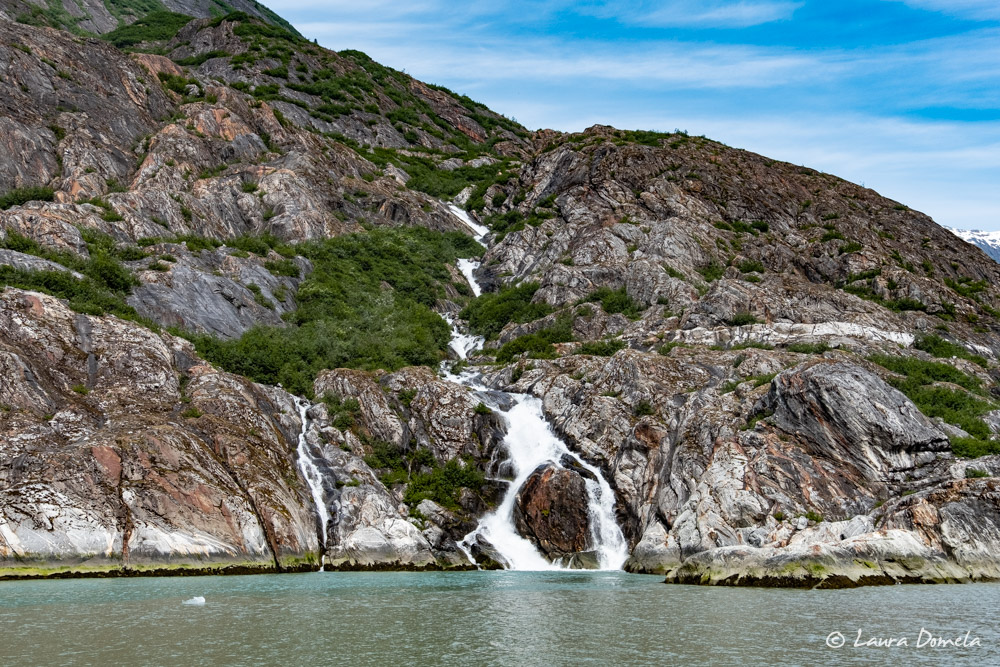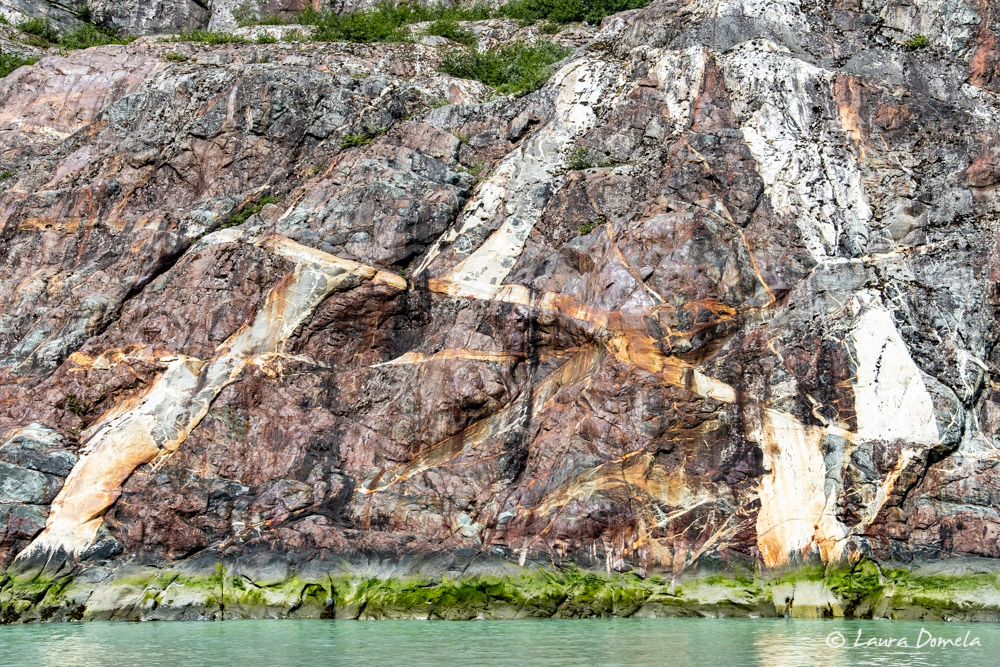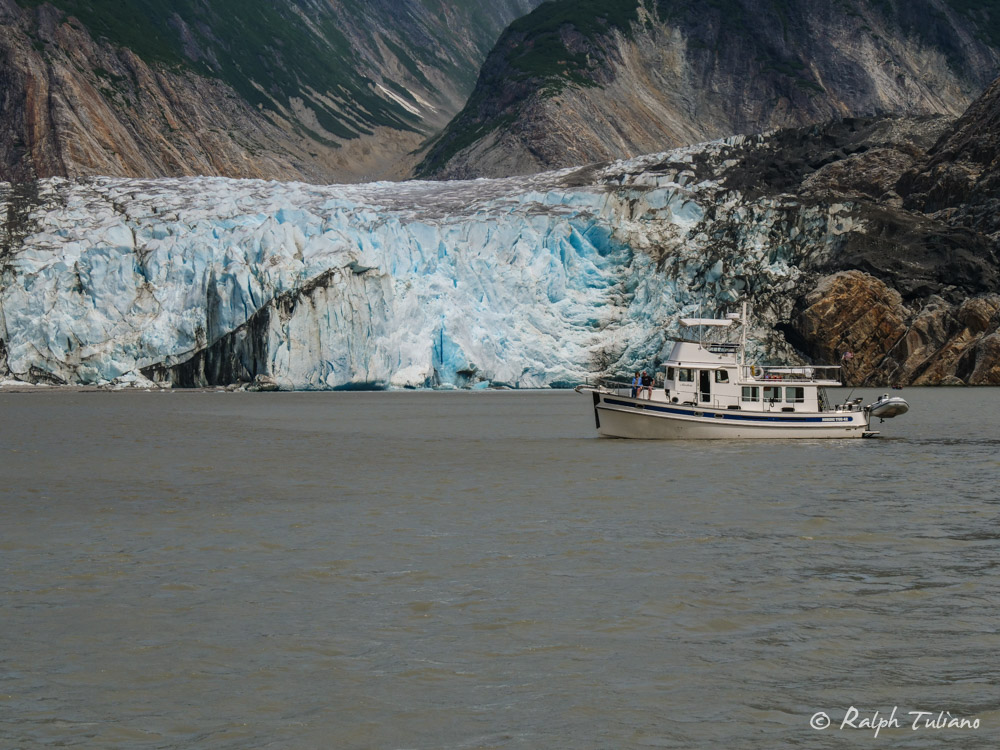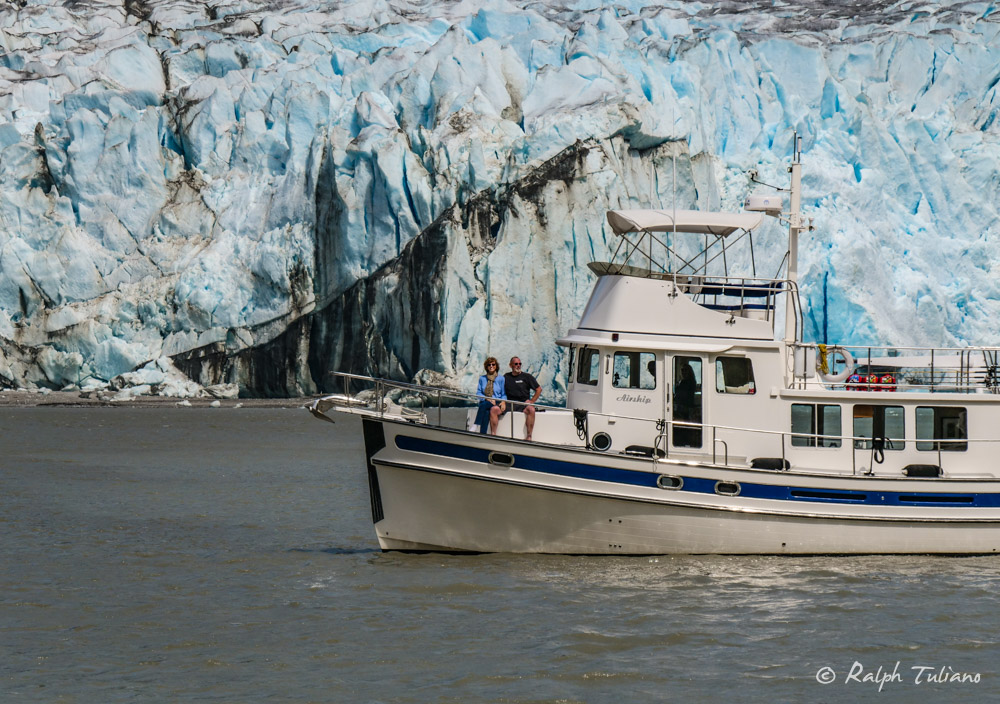 After the trip up Tracy Arm, we returned to Tracy Arm Cove for…more bears! This time, a sow and three cubs, alternating between eating grass and foraging for protein on the shoreline rocks.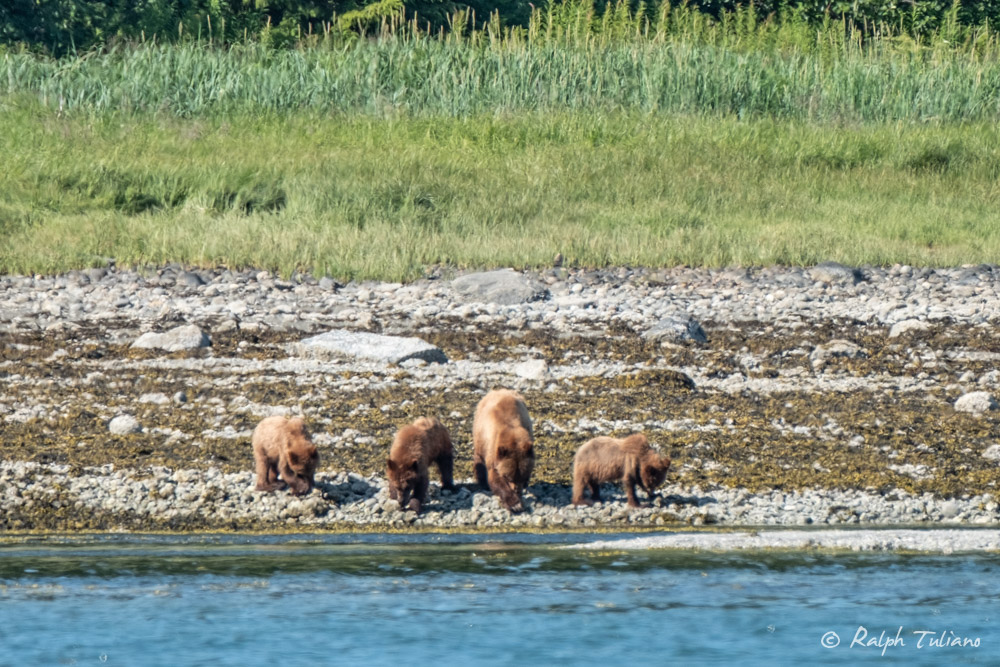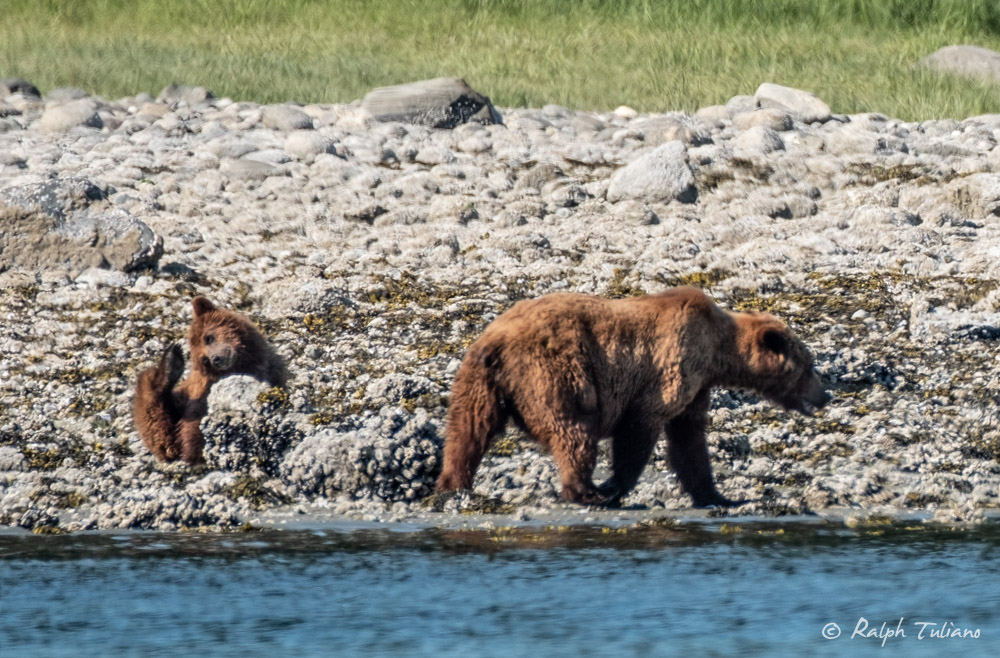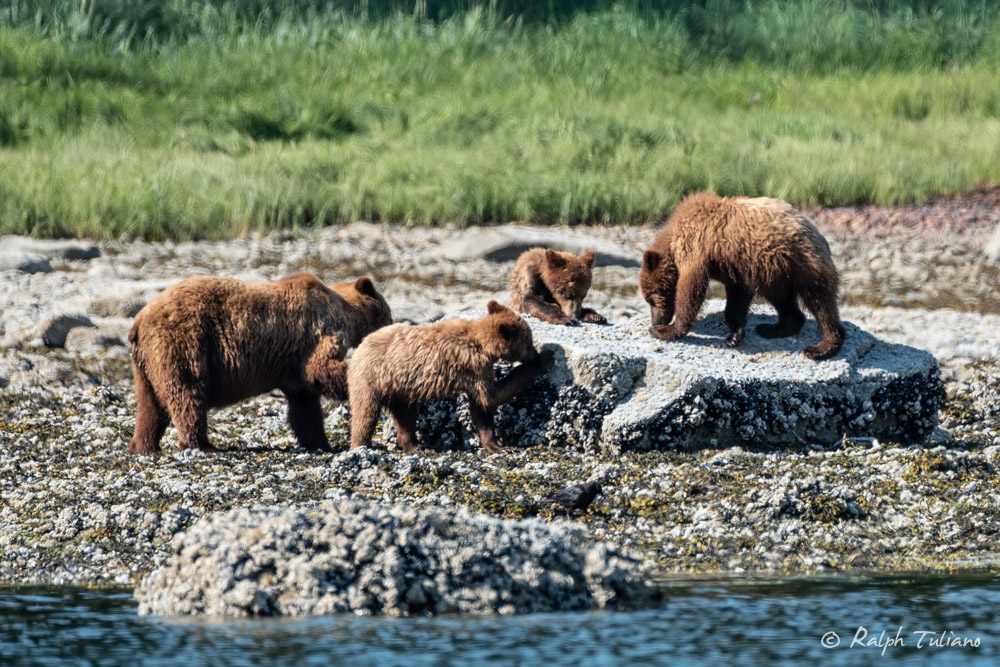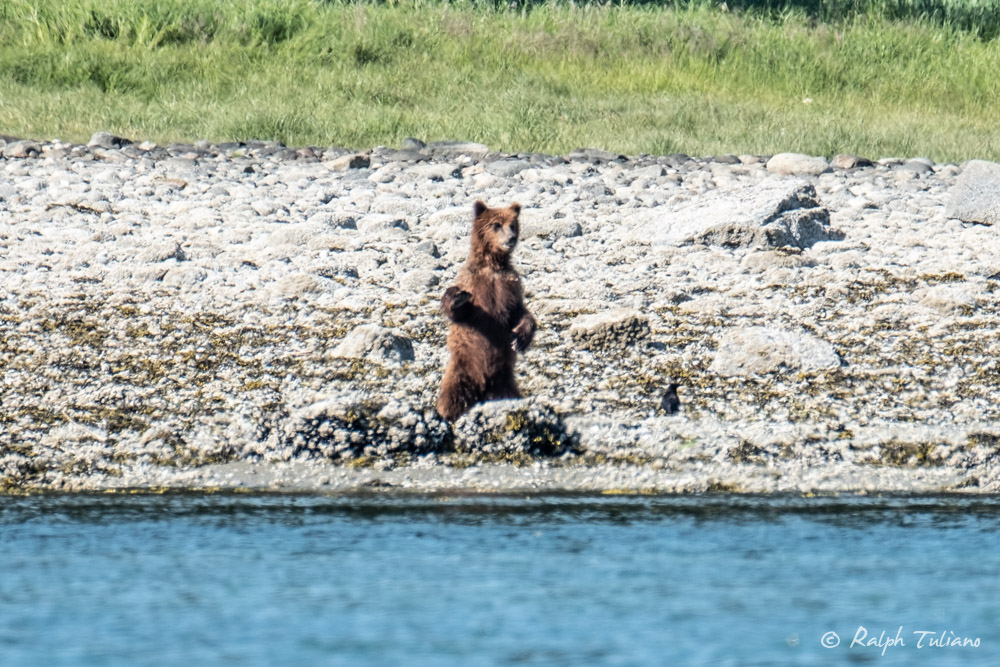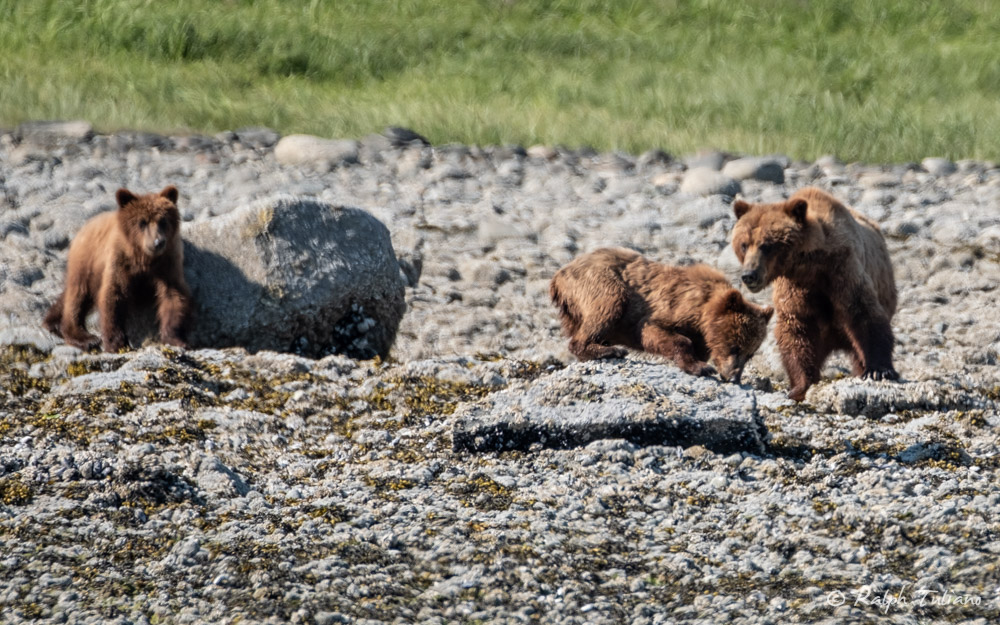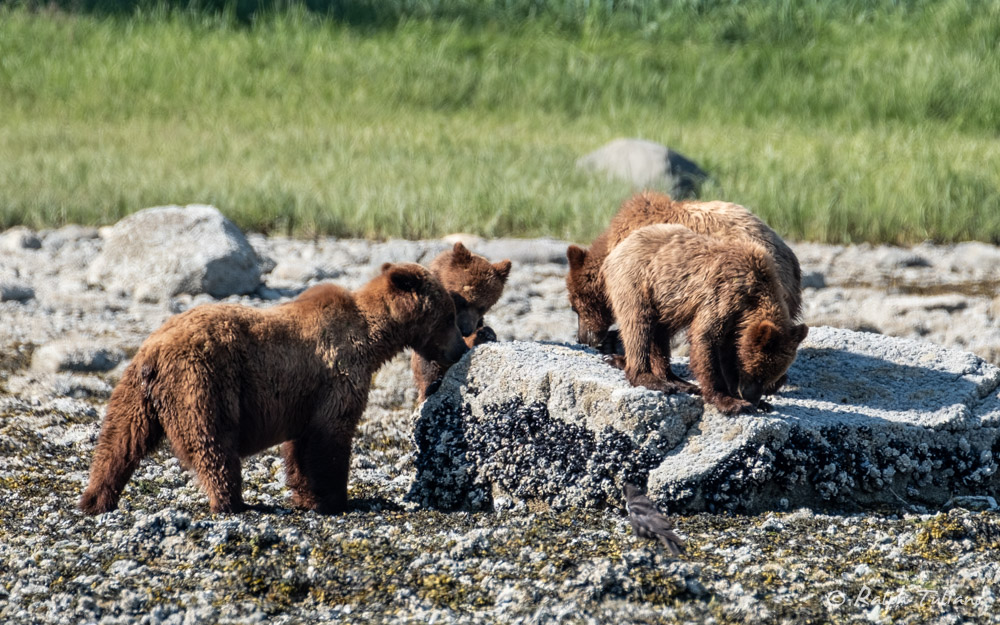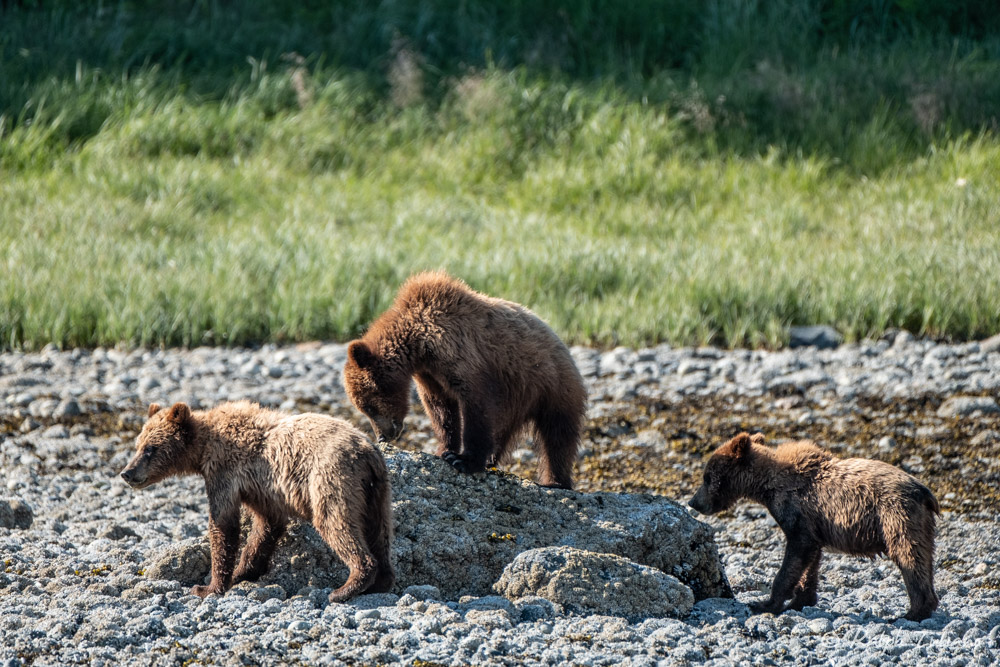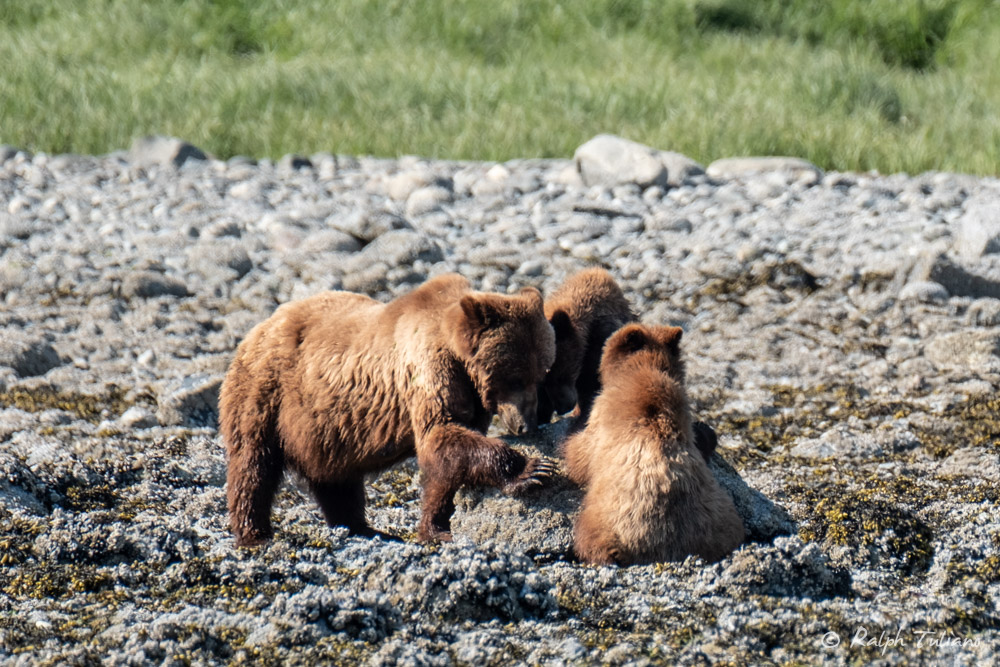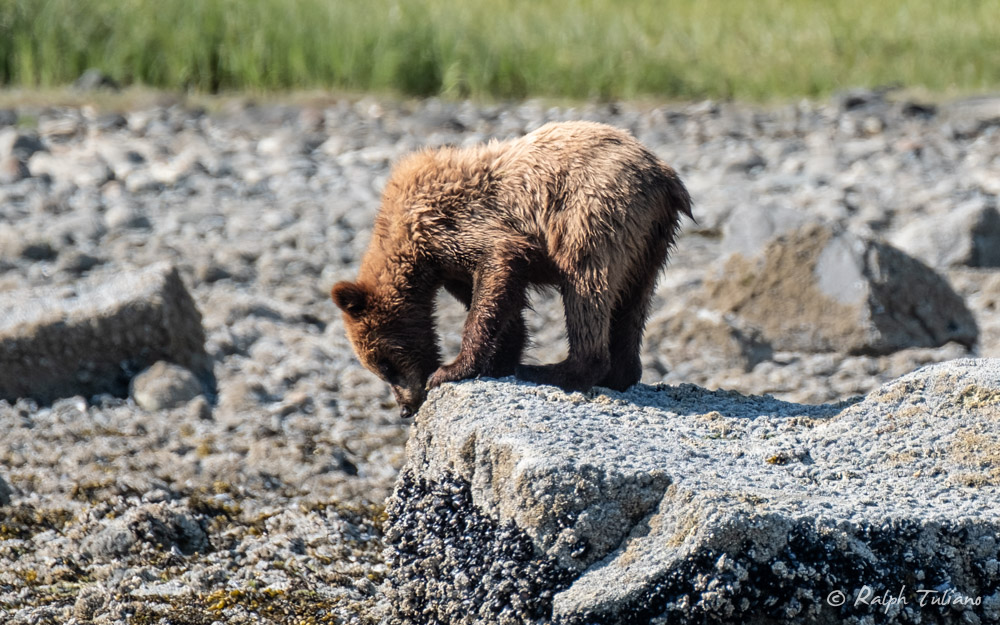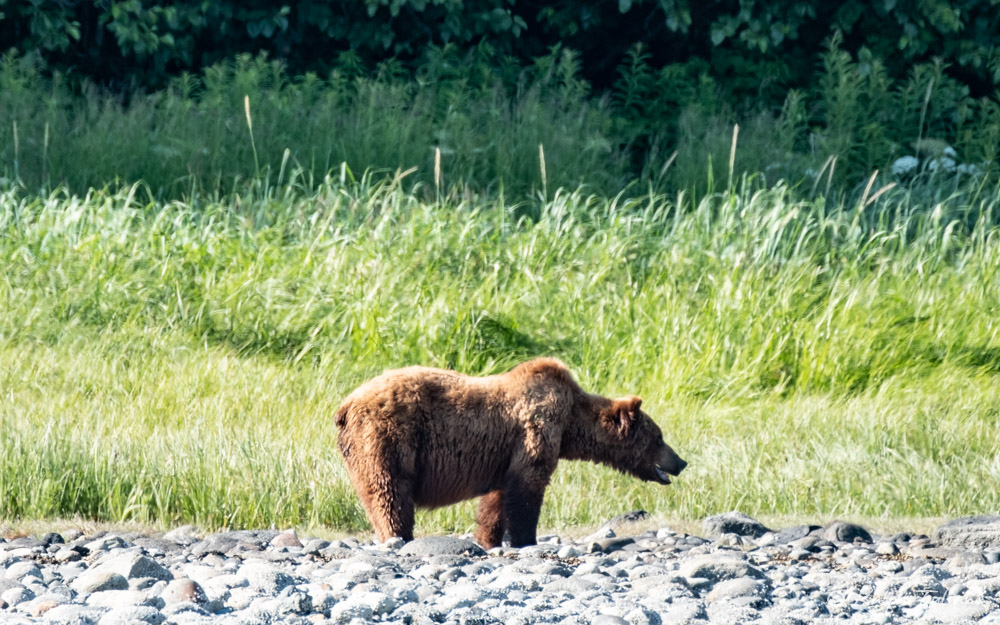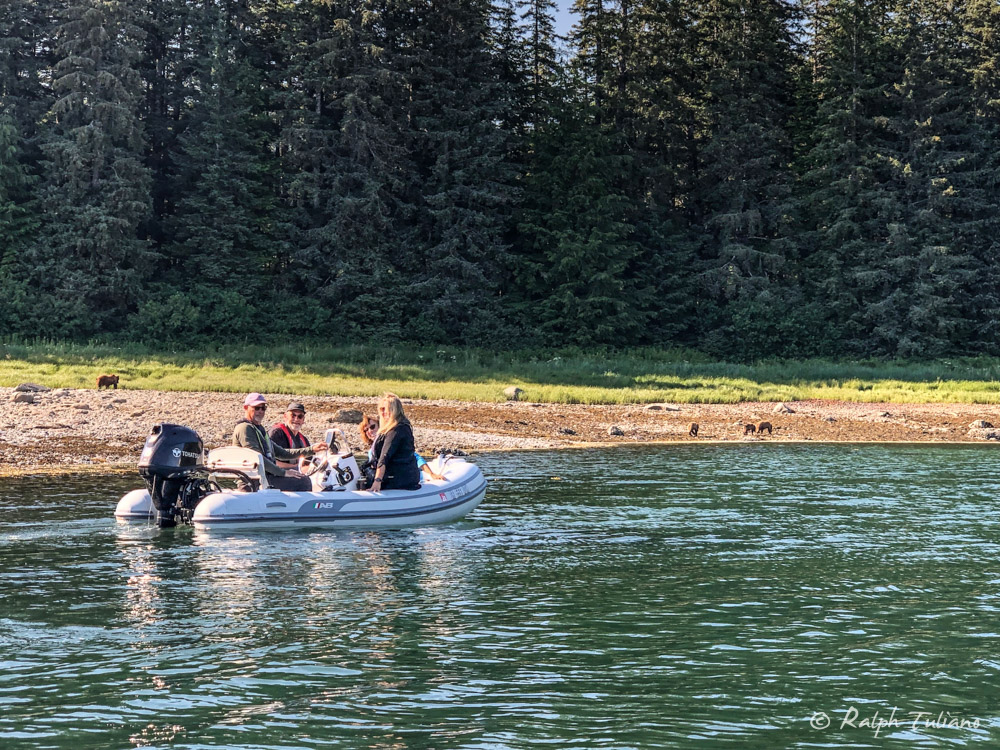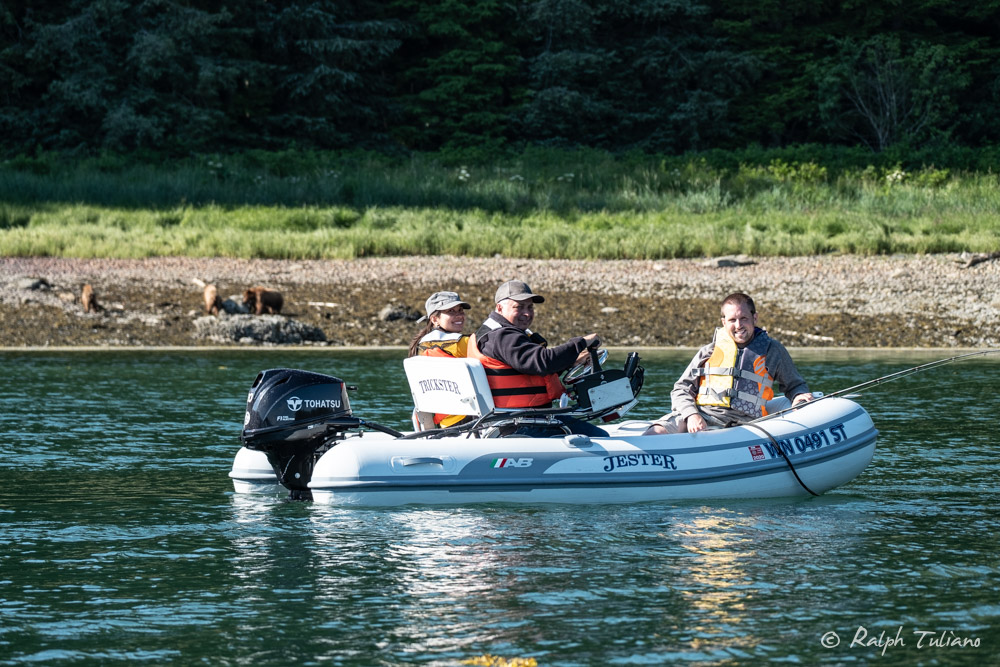 In the morning, we headed up Endicott Arm for Ford's Terror. High slack in Juneau was around 10:45 a.m. and we arrived about 10:30 a.m. (a bit early) so Kevin launched the dinghy to check out the narrow entrance. It was probably still flooding at 4-5kts, so we waited a half an hour or so and went in with about 2-3kts with us, which was no big deal.
We spent two nights in Ford's Terror exploring by dinghy, fishing (no fish), and prawning (many, many prawns here!) We saw brown bears, black bears, porpoises, and seals during our stay inside.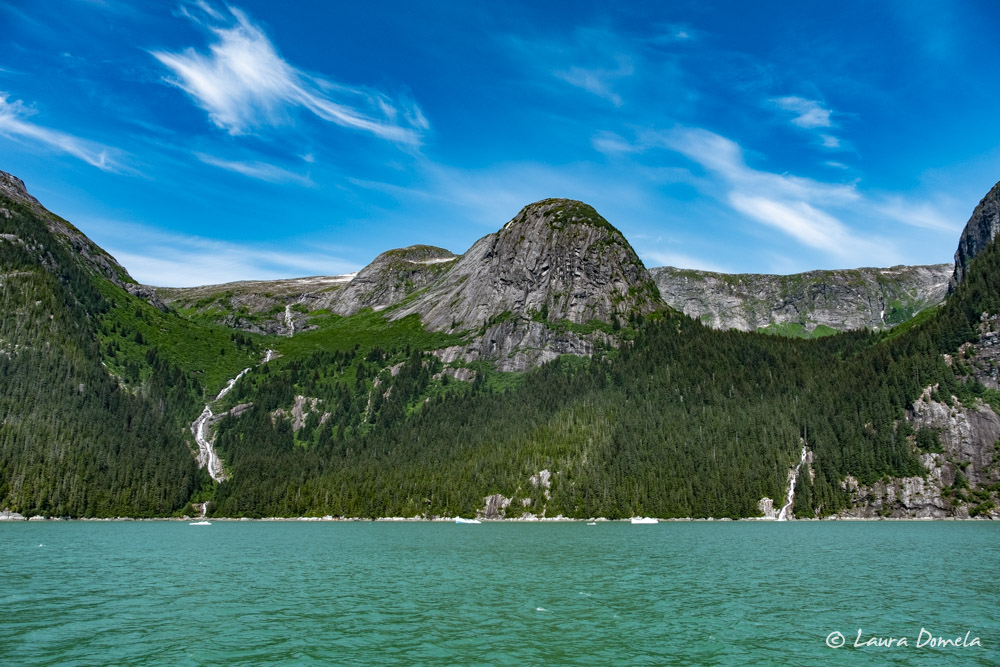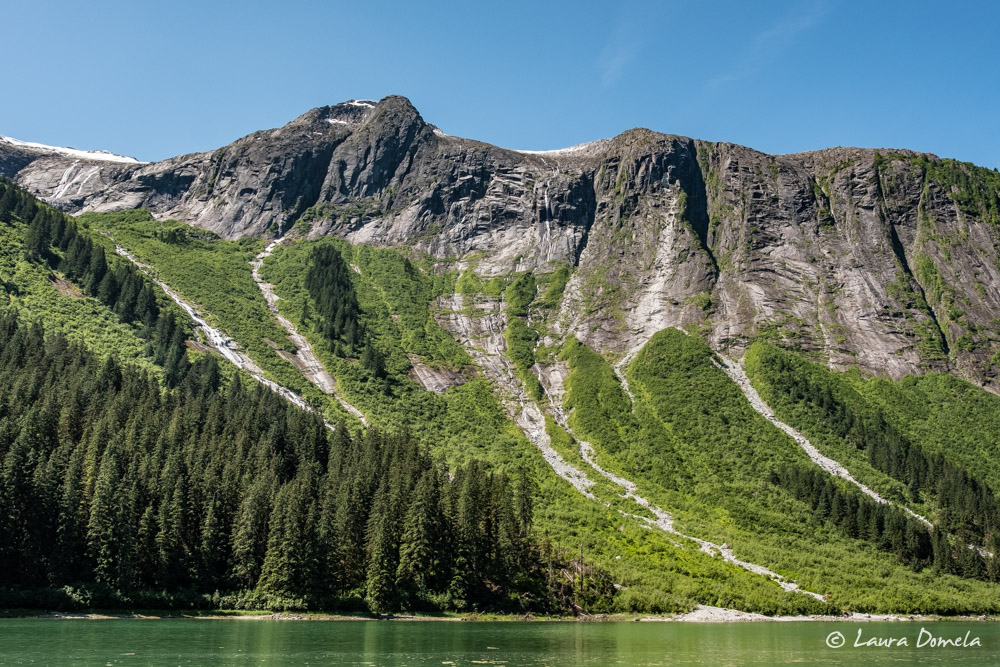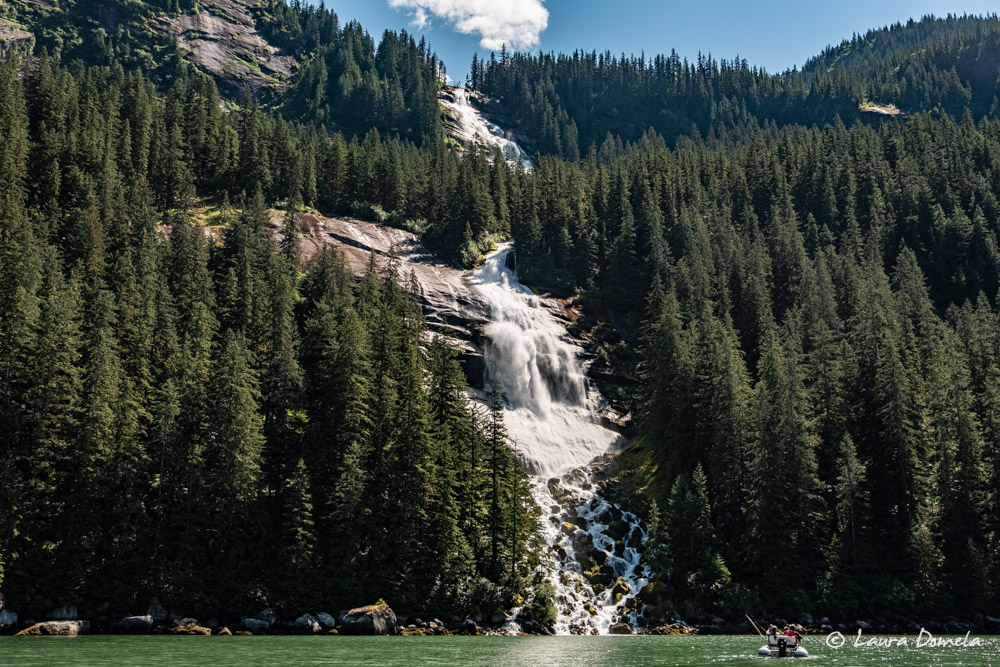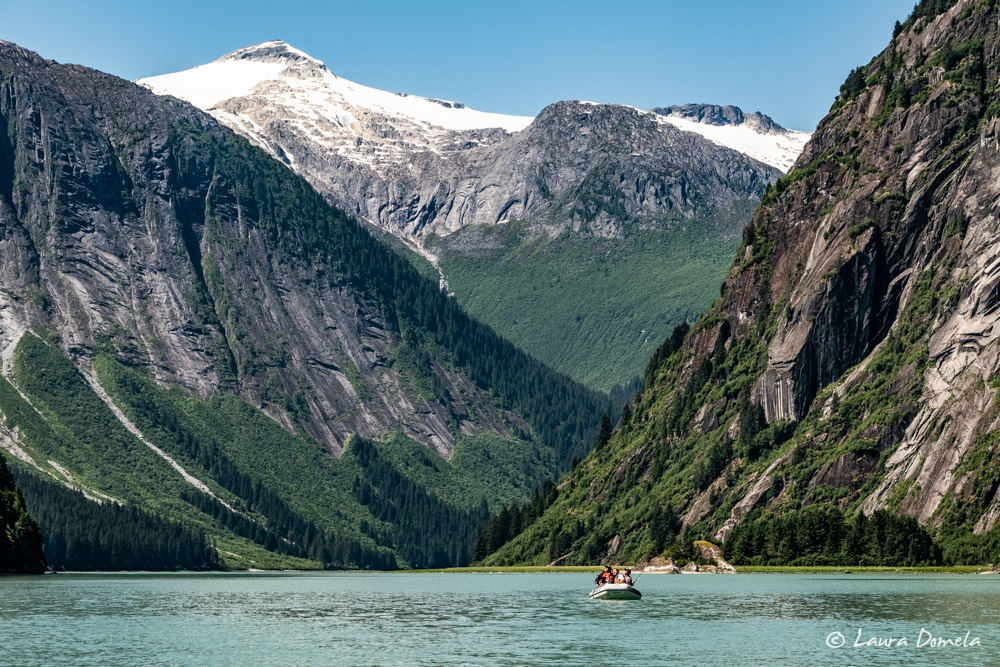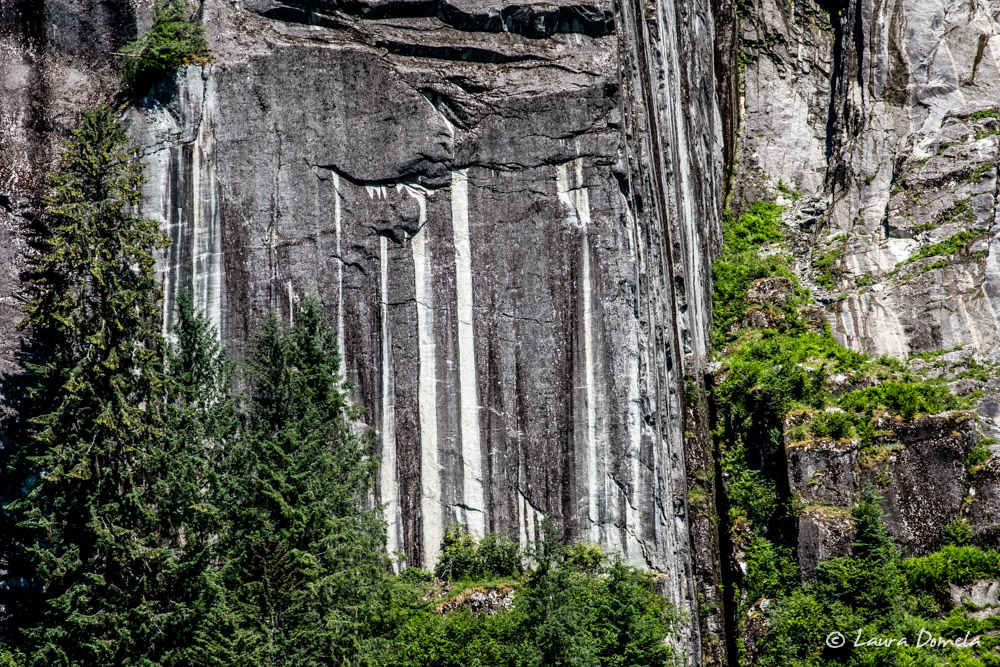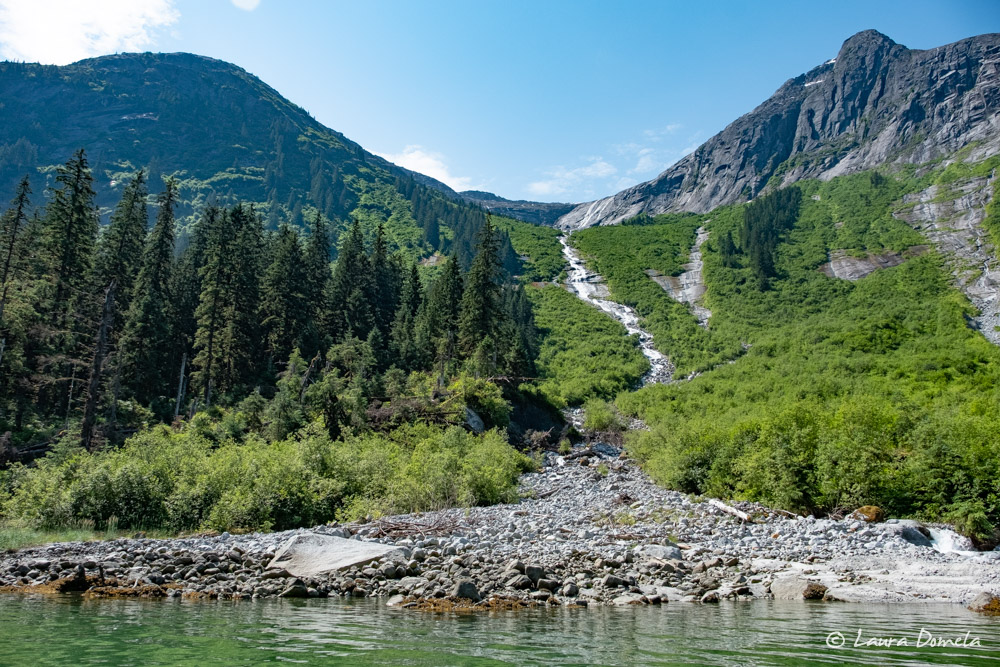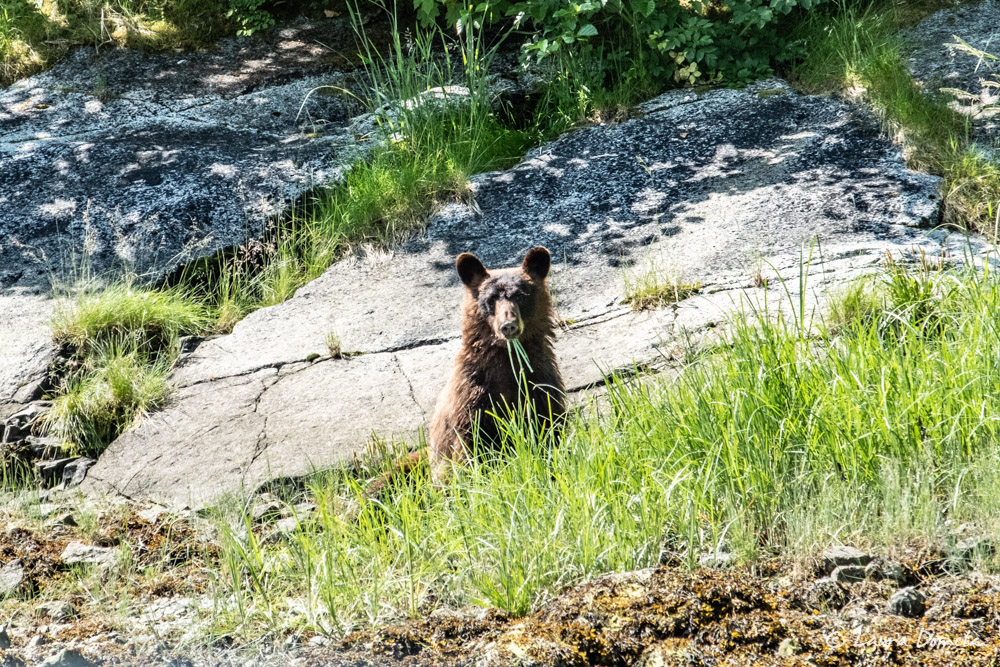 We dinghied over into the east arm of the fjord and found this mama brown bear and two little cubs in the grass at the head of the inlet: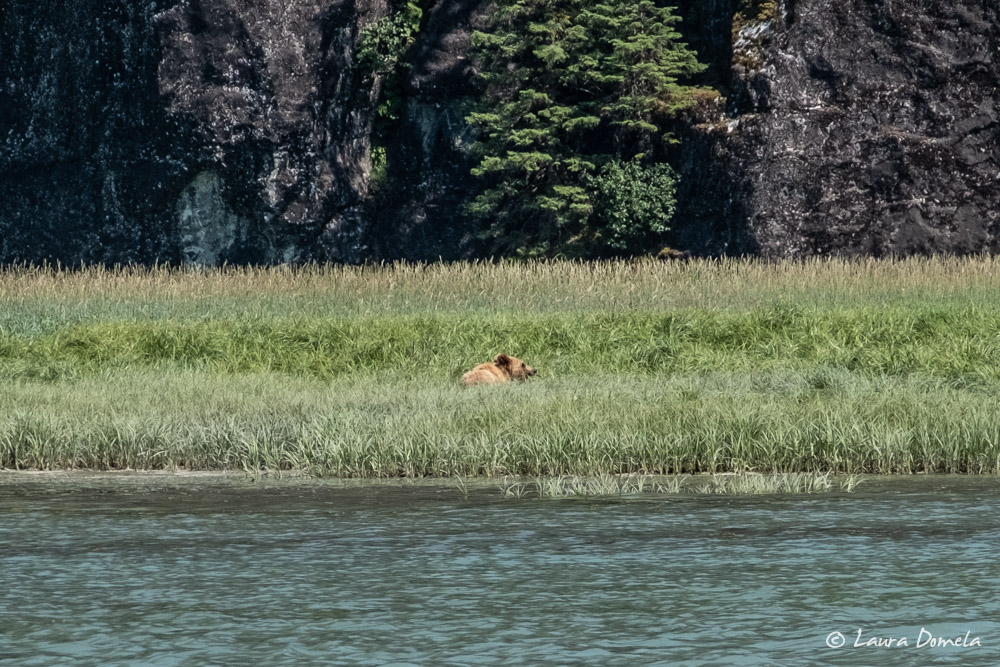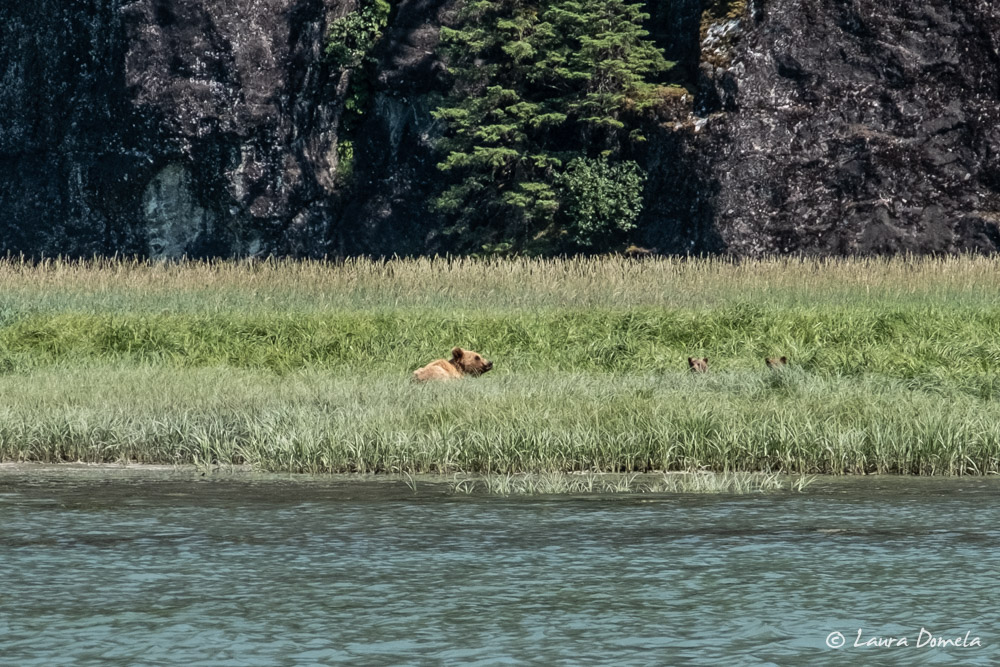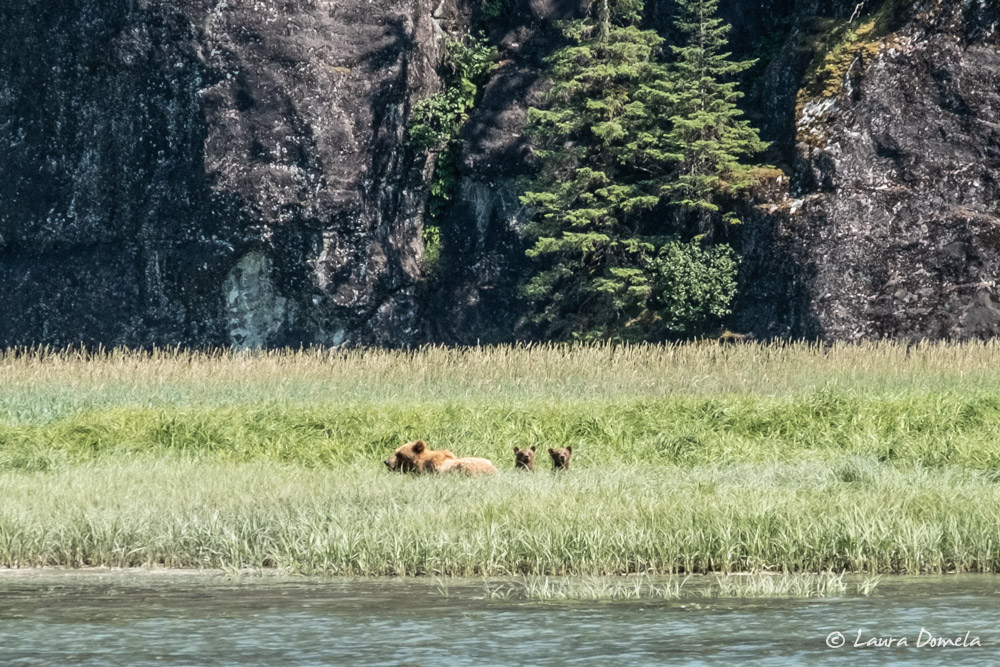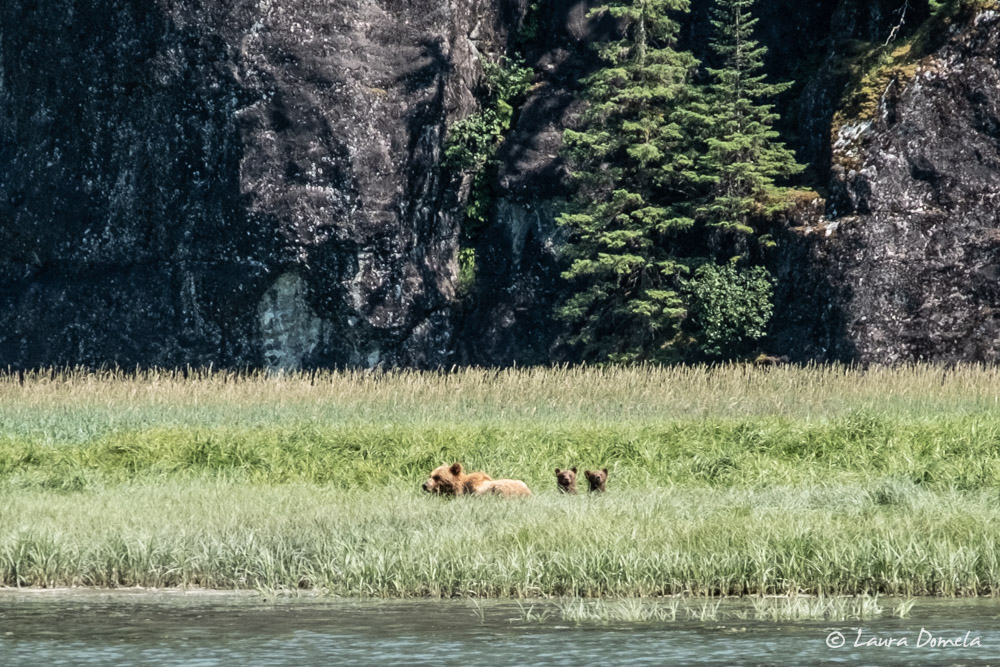 We went to check the water temp of the "Ford's Terror bathtub" that Sam and his family found a couple years back. The water spends about 1500 feet on hot granite as it makes its way down from the ice source, and by the time it gets to this little spot it's actually quite warm!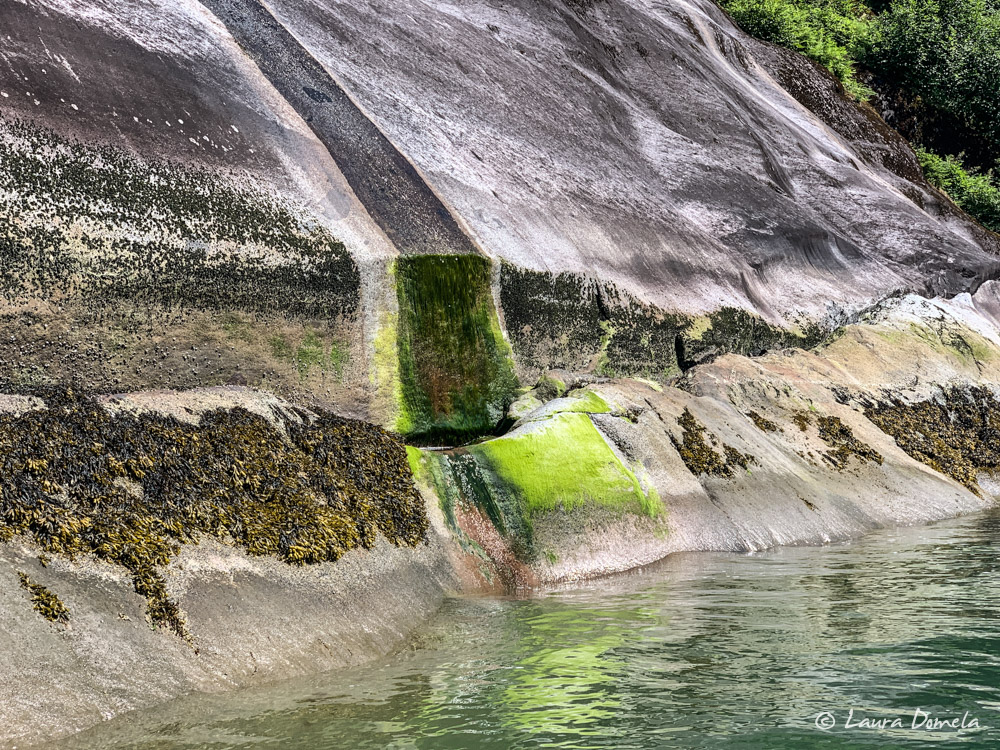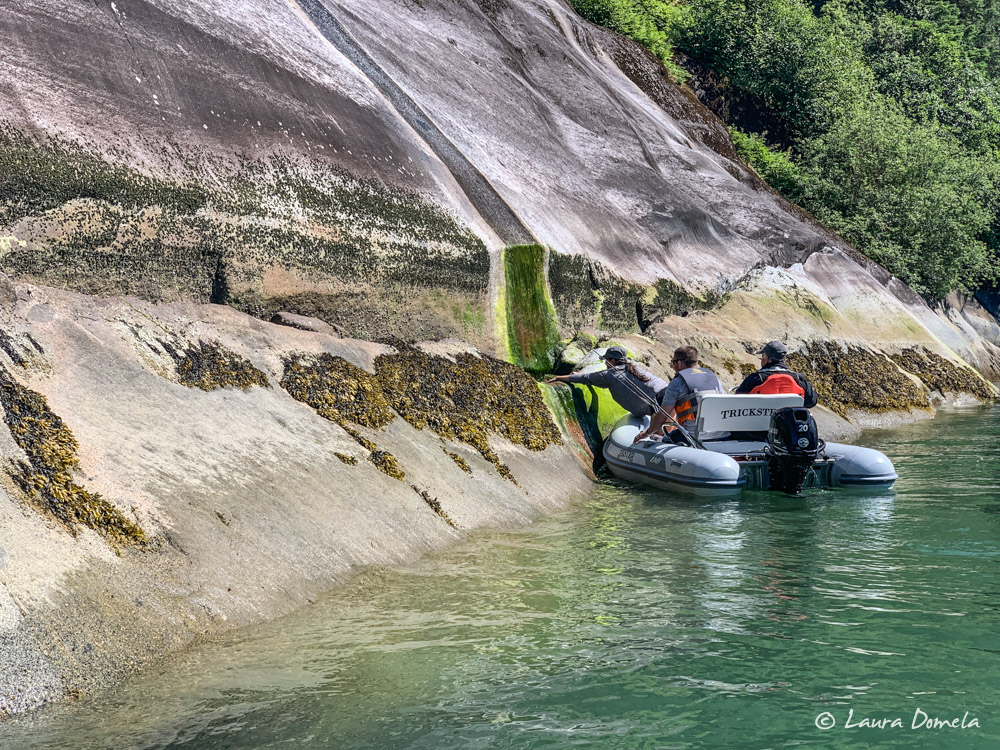 We put one prawn trap out and checked it once every four hours or so each day. Every single time we pulled it up, it had between two and three dozen prawns in it!!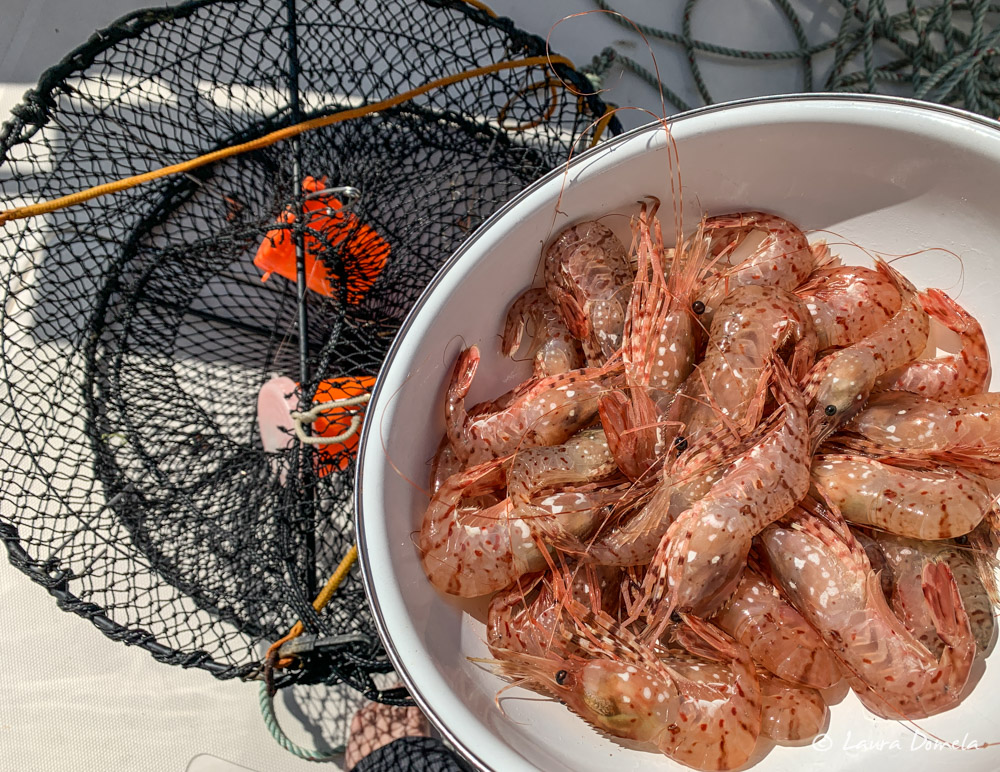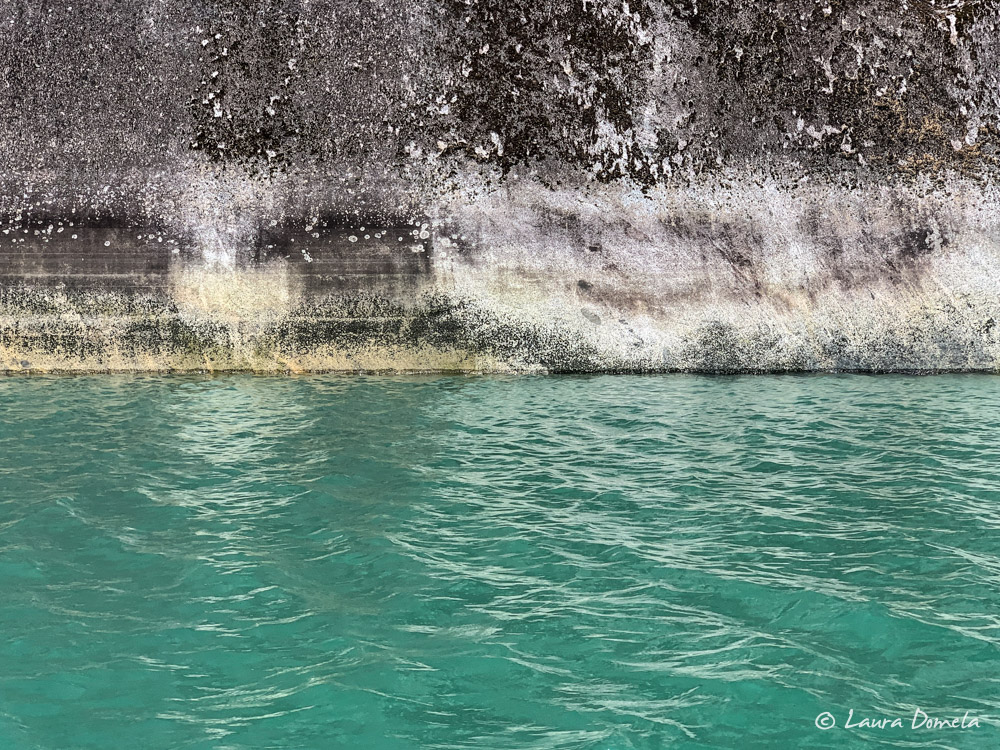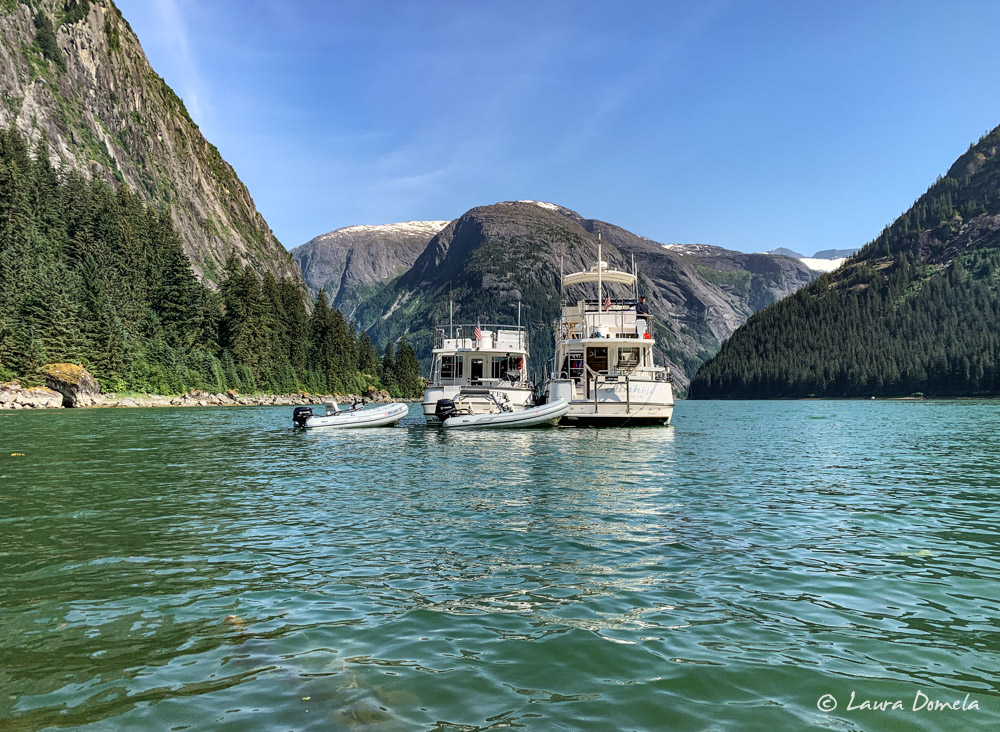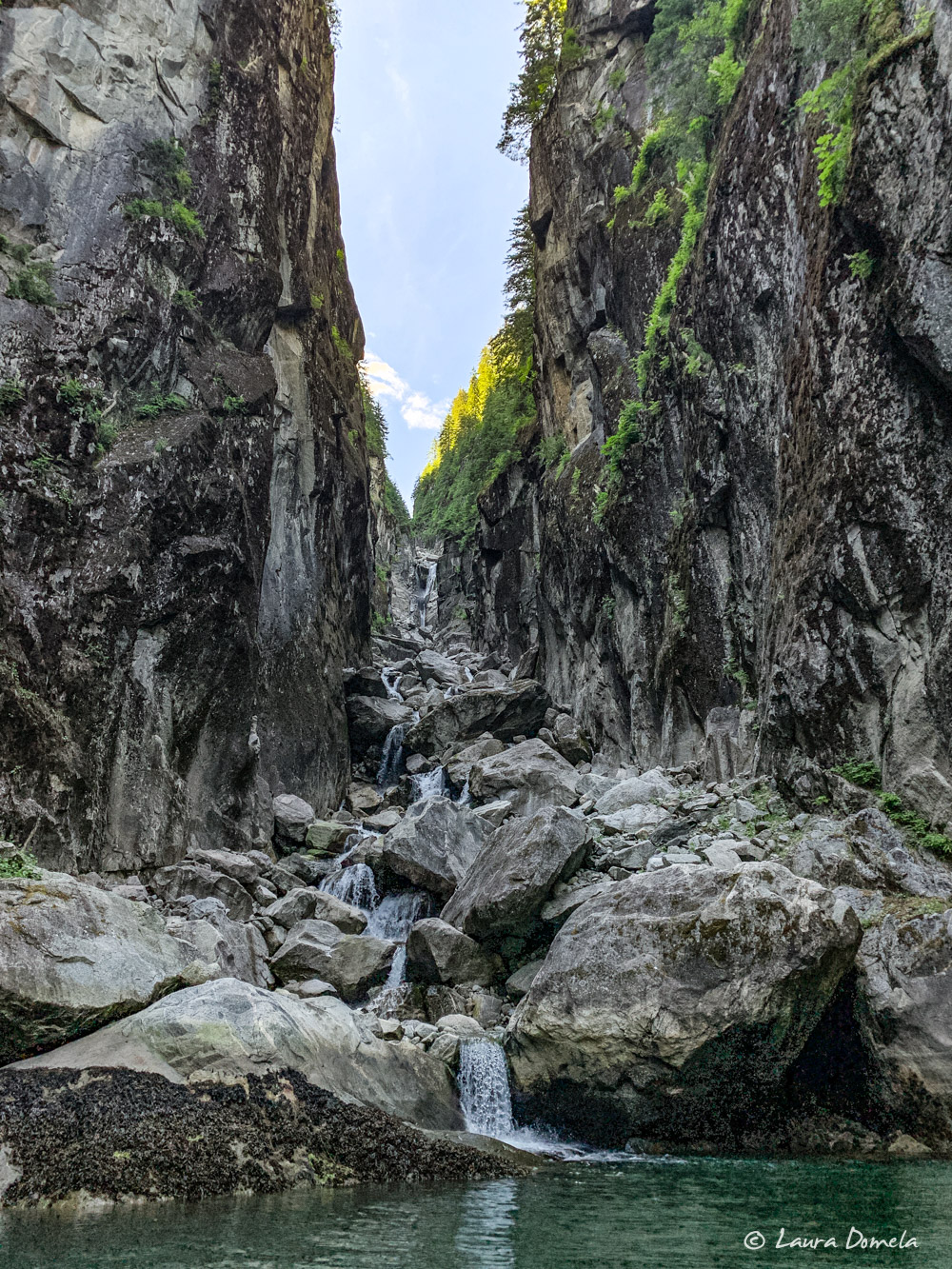 Ralph took his drone up for some aerial photos that he shared with us for this post.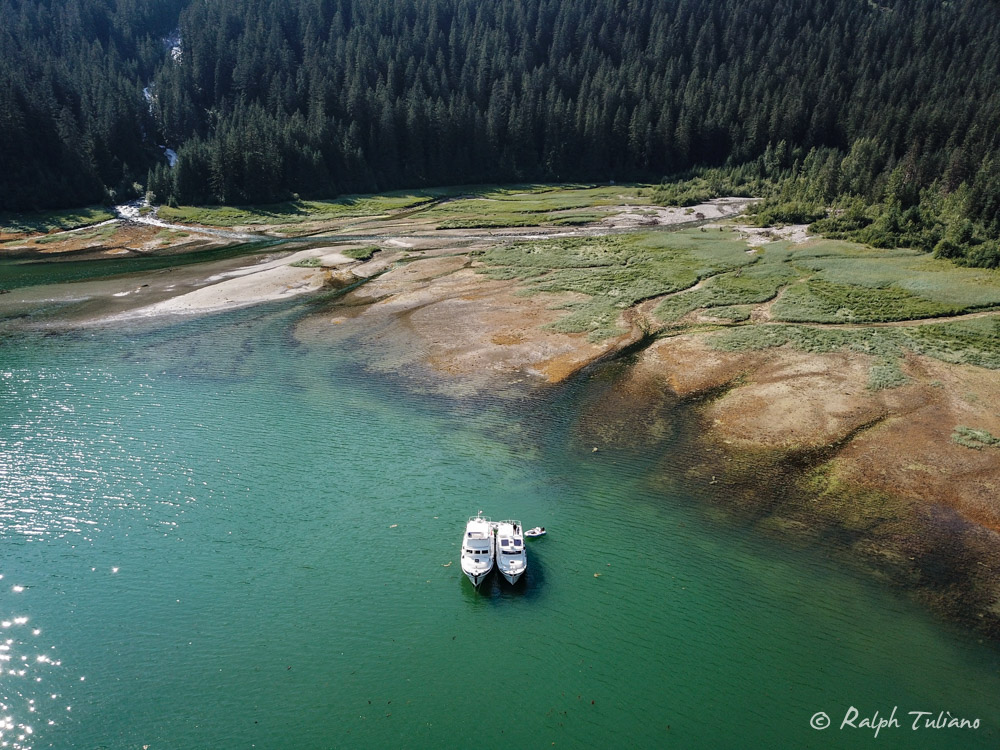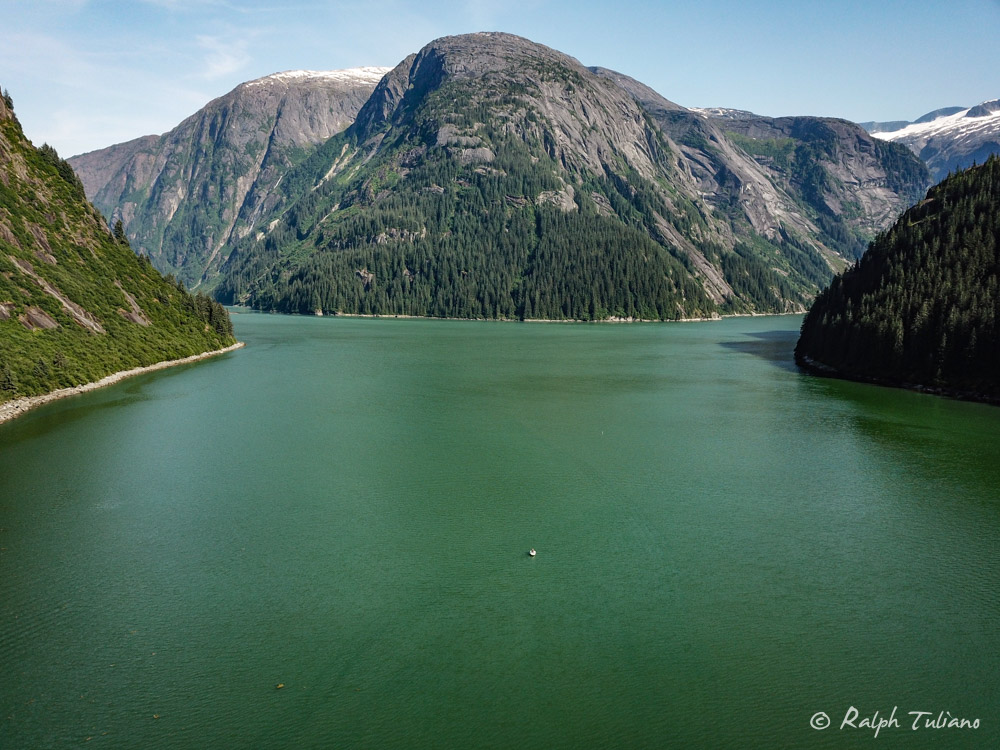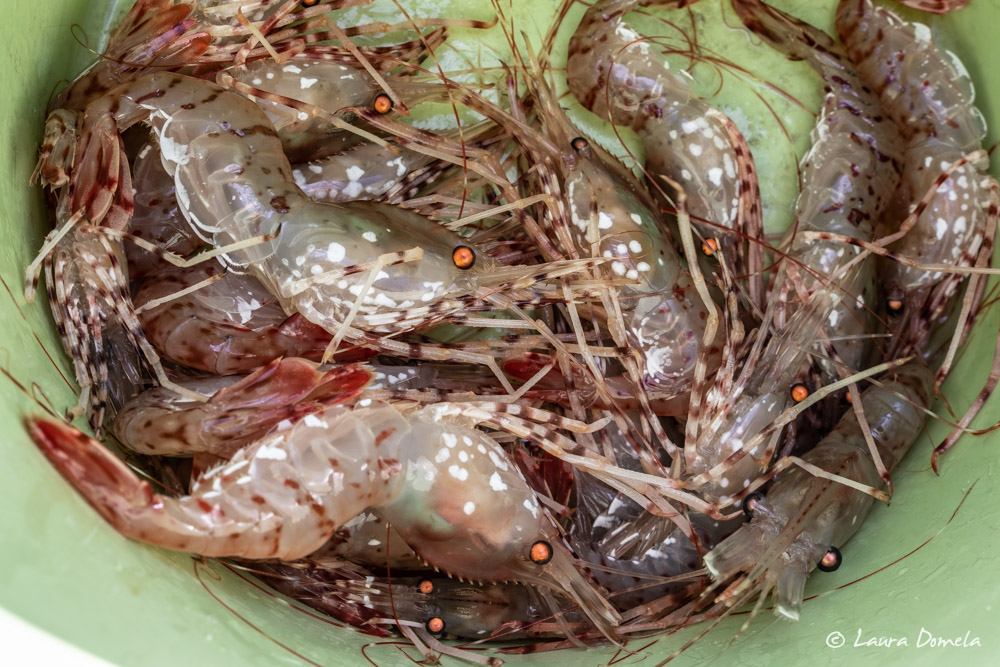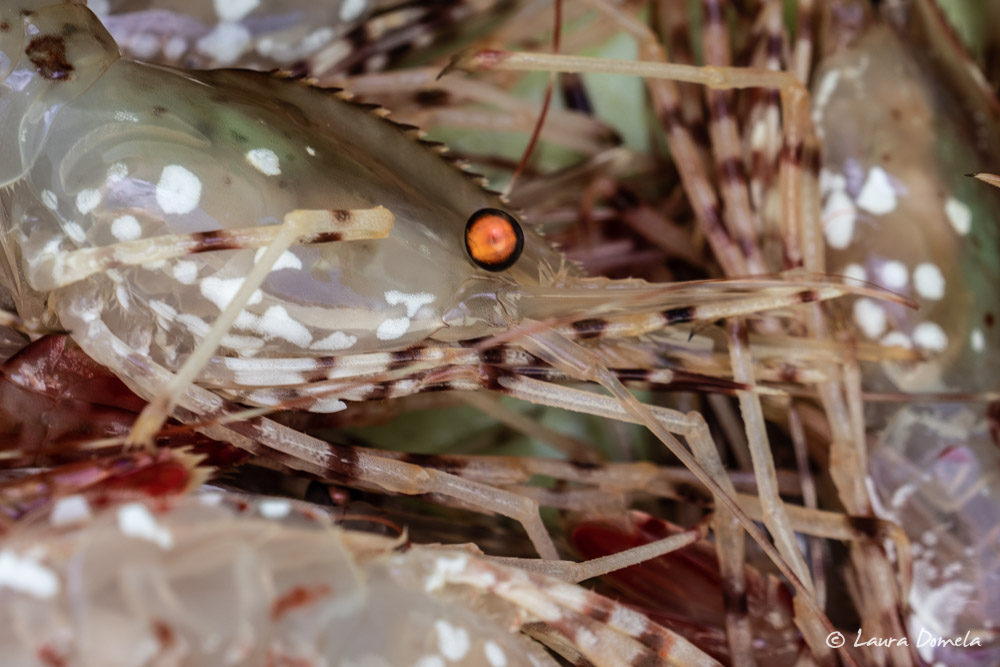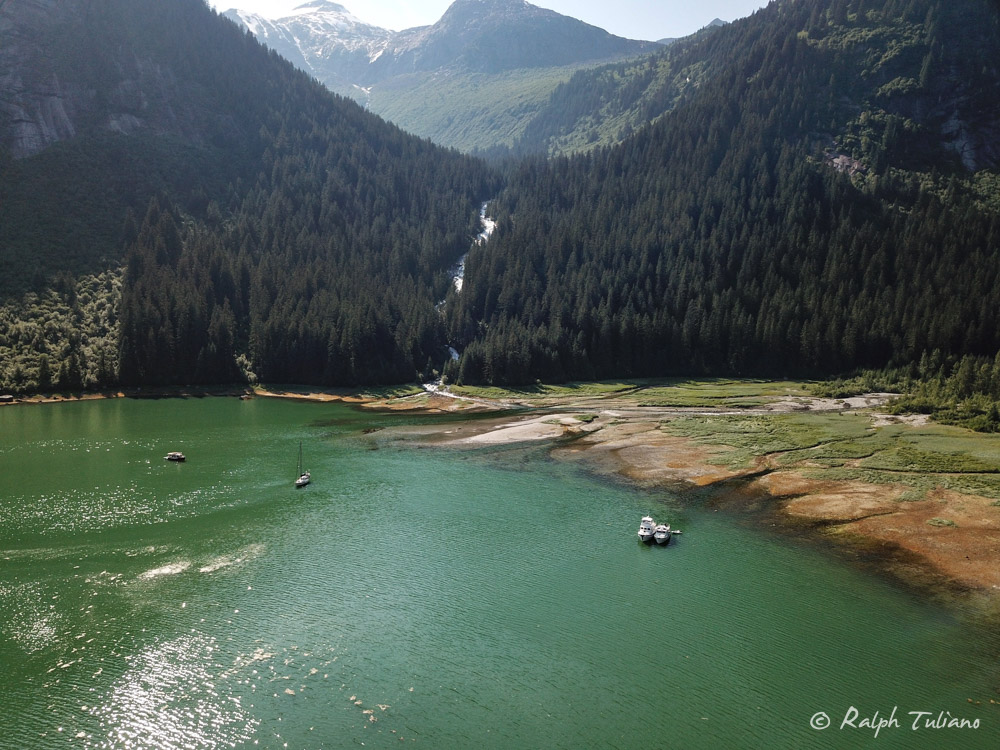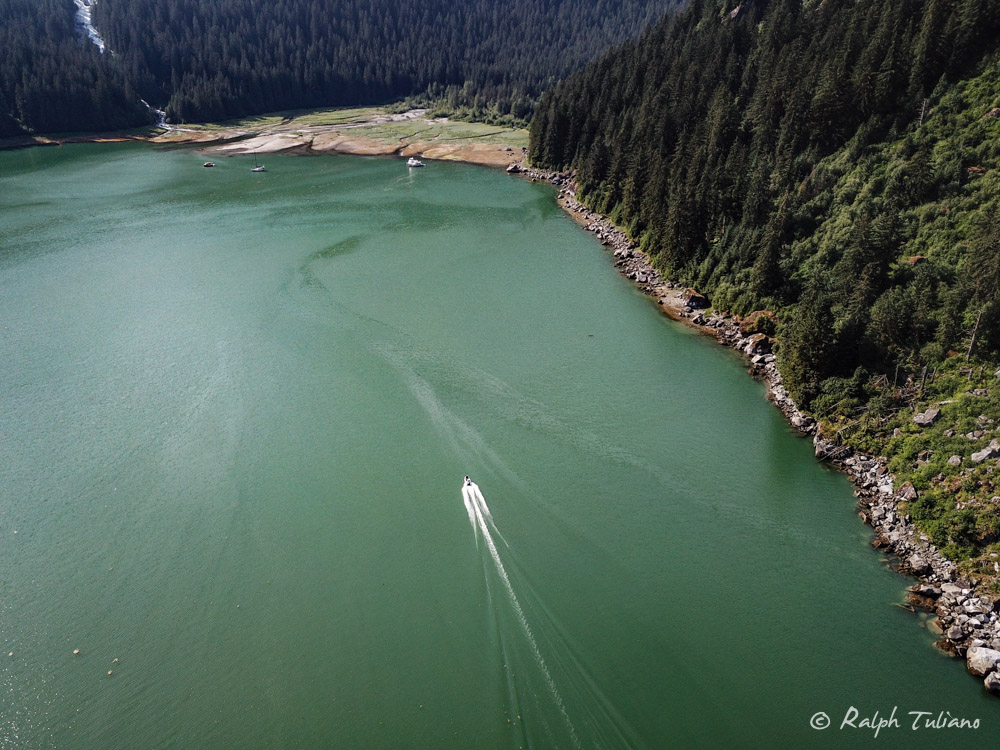 We thoroughly enjoyed our two nights in Ford's Terror, and are looking forward to going back with the flotilla in a few days. The place is just magic!
We pulled anchor and headed for the exit around noon on Sunday, easily exiting Ford's Terror with about 1.5kts of current against us (still flooding). We anchored out at Wood Spit, and Ralph took the drone up for some aerials: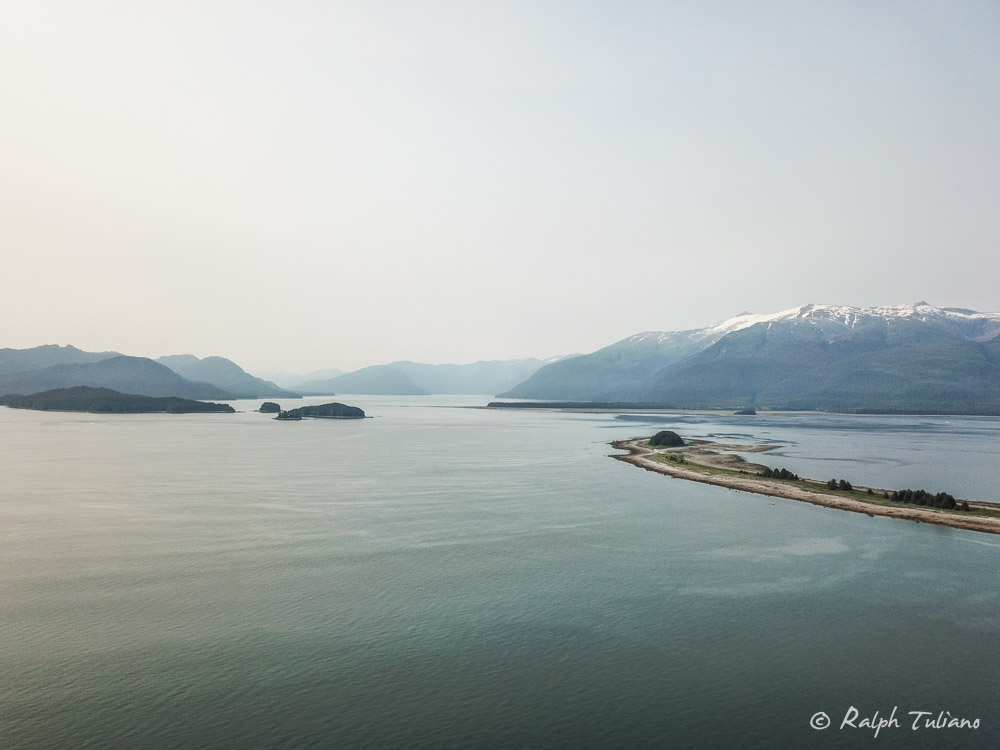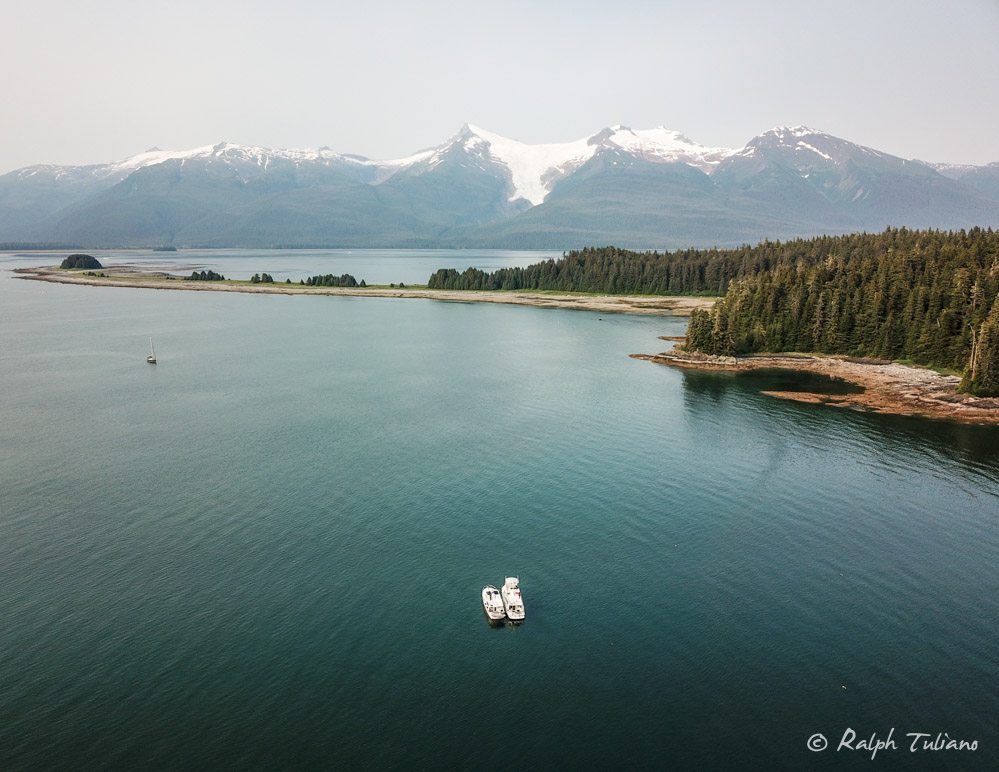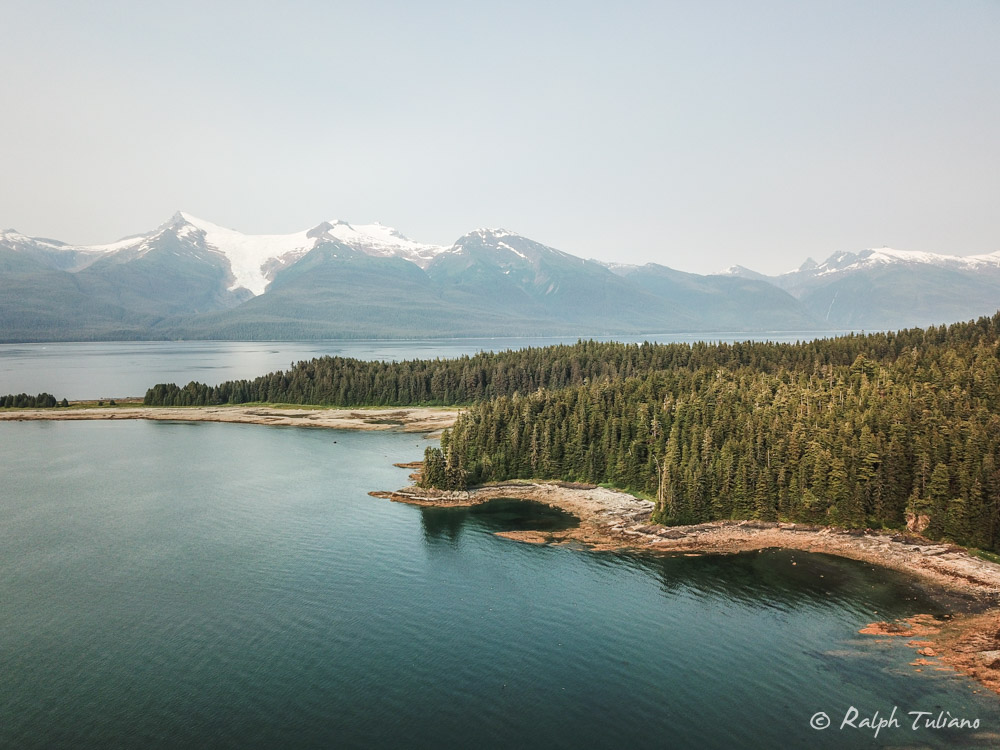 We took the dinghies out to do some fishing later in the afternoon. No fish were caught, but we got to see a handful of humpbacks.
At about 5:00 a.m. the next morning we were waked awake by a cruise ship wake and a few things we had not secured (a bowl, a glass) fell off the counter and broke. It's always a bit more stressful being waked like that when rafted, but we'd prepared well with ample fenders and had no problems. But since we were all wide awake at this point, we opted to head into Juneau earlier than planned. We'll have a short time in Juneau to "flip this boat" (meaning, wash it, do laundry, reprovision, etc.) before we head out on the next leg of our summer flotilla schedule: Juneau to Ketchikan via the outside of Kuiu Island and Prince of Wales Island.