Juneau, like most towns in Alaska, launches 4th of July fireworks as the clock rolls from 11:59 p.m. on July 3rd to 12:00 a.m. July 4th. This is because during summer in Alaska darkness is short-lived. In order for the fireworks to occur on July 4th under maximum darkness they must be launched in the wee hours of the morning.
This year, the fireworks show wasn't a sure thing. Southeast Alaska has been far drier than normal, and there was some concern that with the increased fire risk, the fireworks show would be canceled. That speculation turned out to be false, but the forest fire smoke hanging in the air has become a seemingly constant reminder of the drought.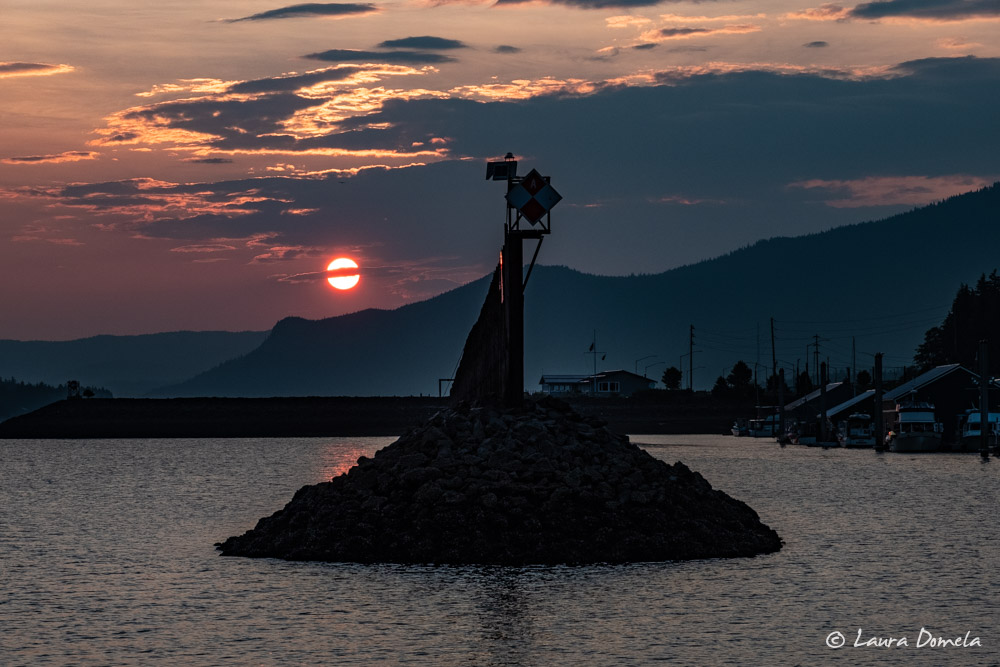 A few of us watched the fireworks from our boats: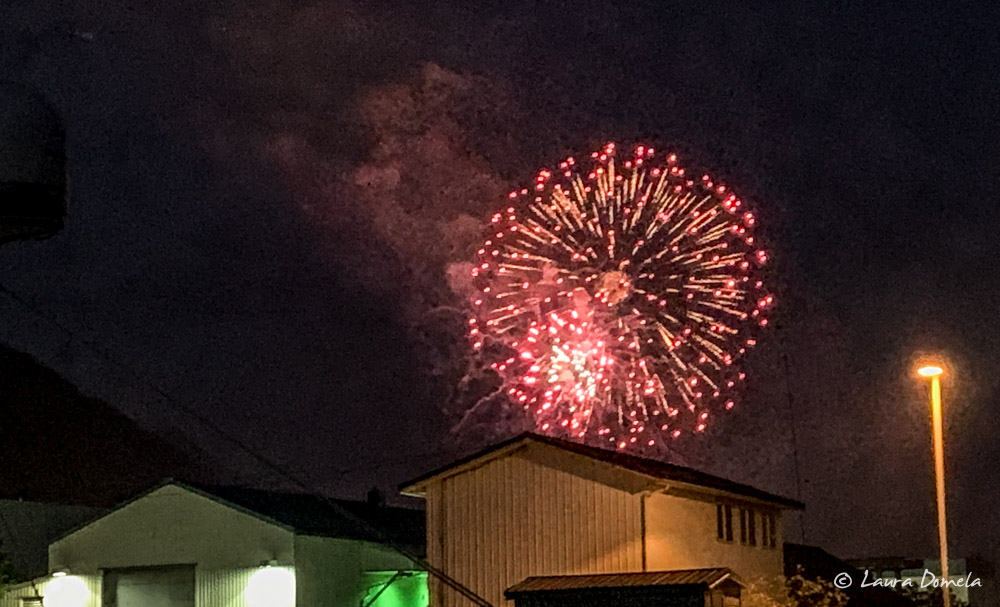 Later in the morning (after a night of sleep), we departed Juneau. Most of us got out fairly early for the 40nm run. Other than the smoke, the weather cooperated nicely, and we enjoyed calm conditions in Stephens Passage. We rode the flood (one of the biggest of the year) across the Tracy Arm Bar, where we had more than five knots of current—enough to completely submerge the two large entrance buoys.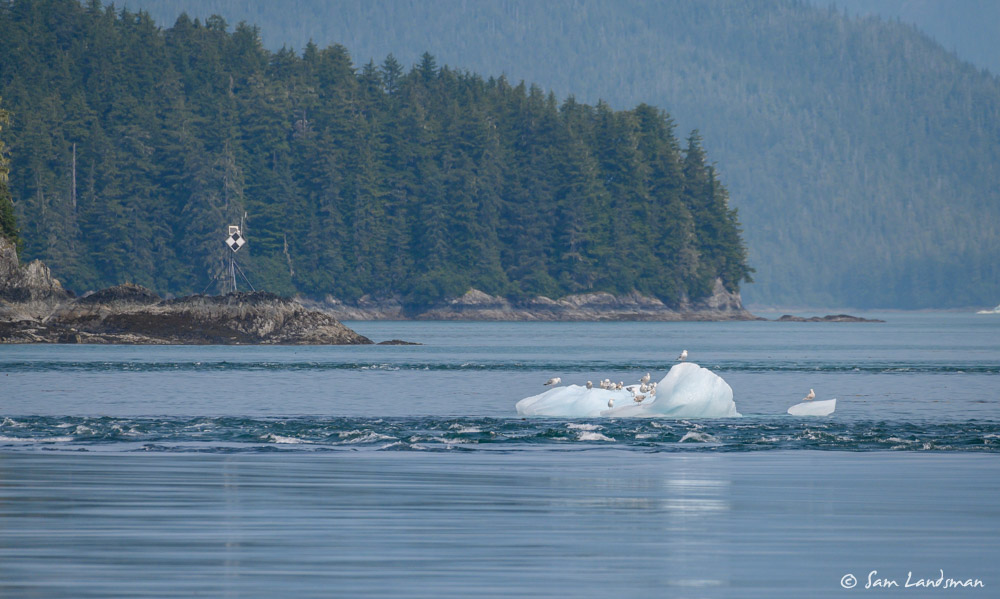 We spent the afternoon relaxing aboard and exploring nearby icebergs by dinghy.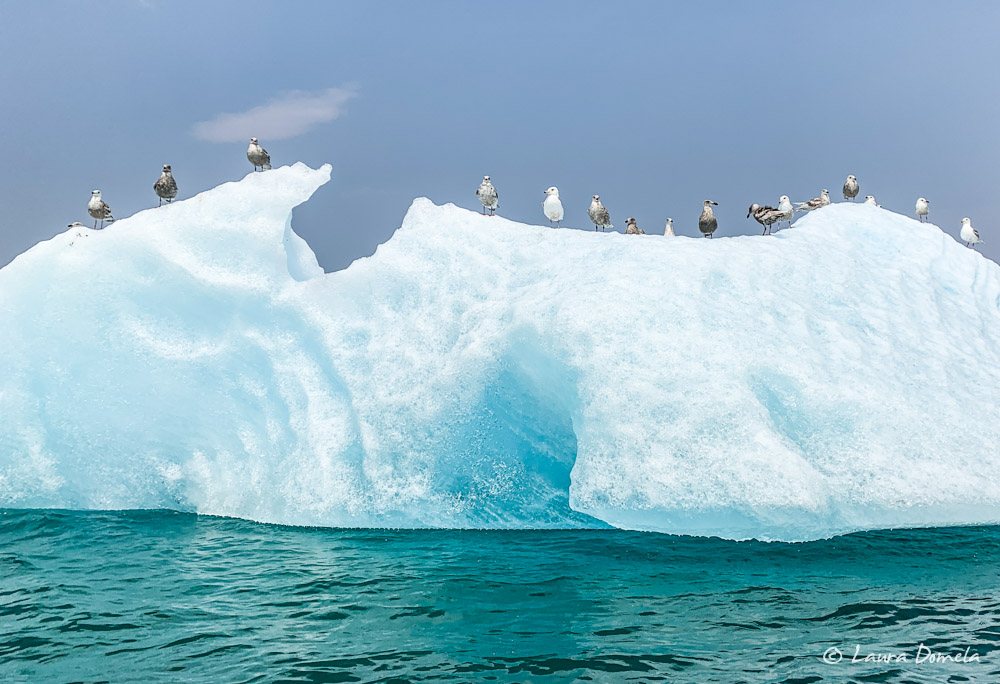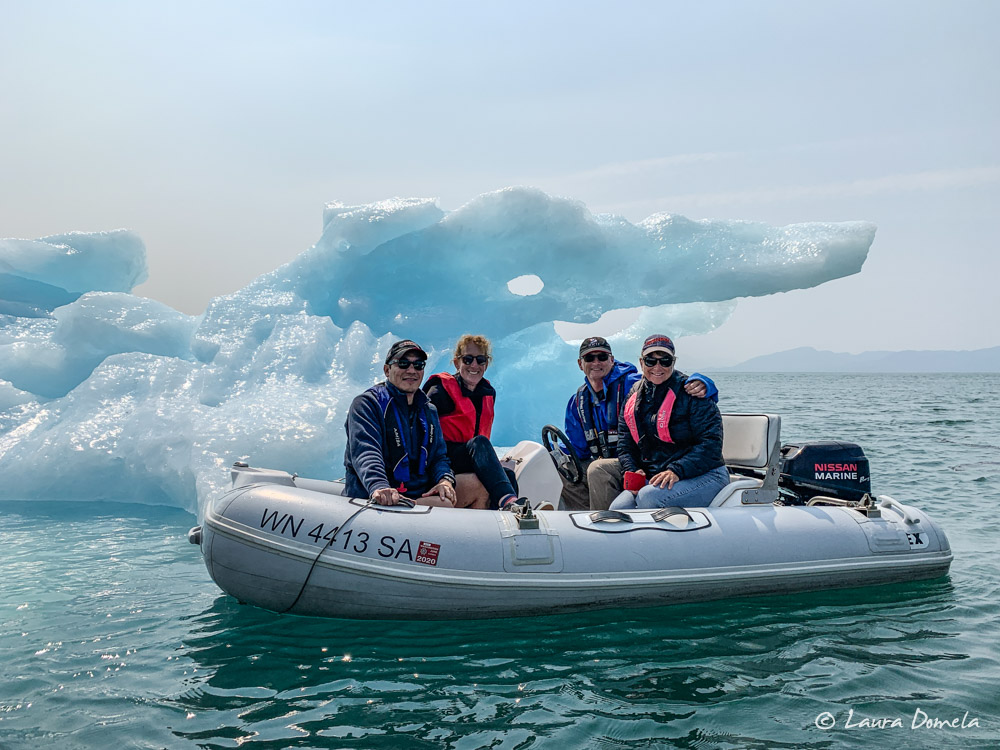 We celebrated the 4th of July with an American-themed barbecue: hot dogs, chili, potato salad, corn on the cob, and watermelon. Tomorrow we'll head to Dawes Glacier, then into Ford's Terror on the evening high-slack.