Several weeks ago we stumbled upon some information about the Margaret Creek Wildlife Viewing Area near Ketchikan. Exploring Southeast Alaska (the most popular cruising guide for the area) had almost no information on the bay or the wildlife viewing area, but the anchorage in adjacent Marguerite Bay looked spacious and well-protected with moderate depths. The description of the wildlife viewing area was tantalizing: a 1.25 mile walk to a platform above a creek where black bears often fish for returning salmon. The facility is run by the US Forest Service, but permits are not required. Naturally, we had to visit!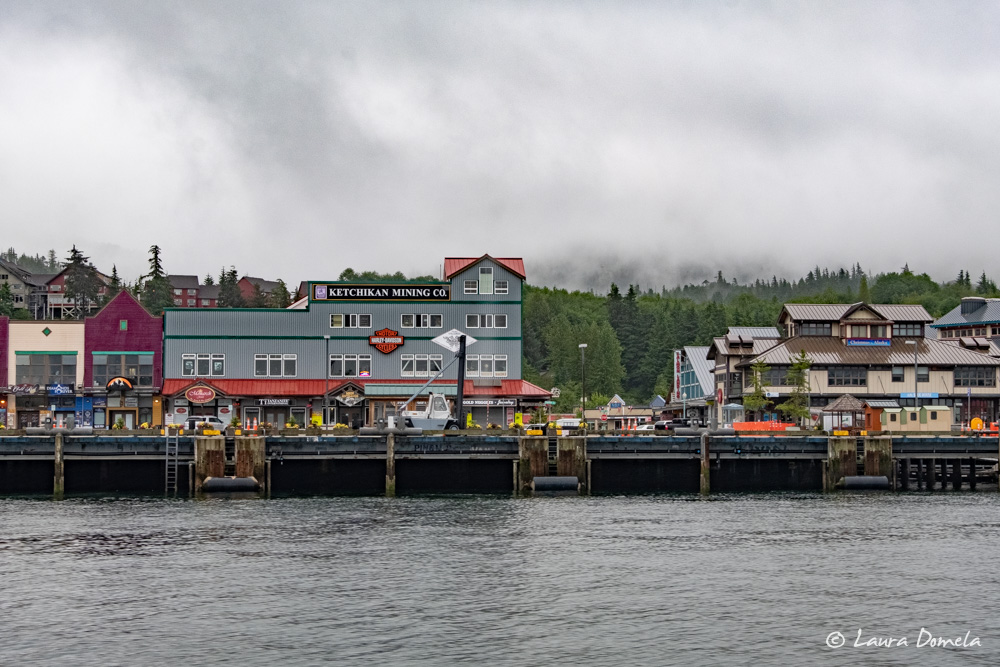 We left Ketchikan and headed north into Behm Canal under breezy, showery conditions.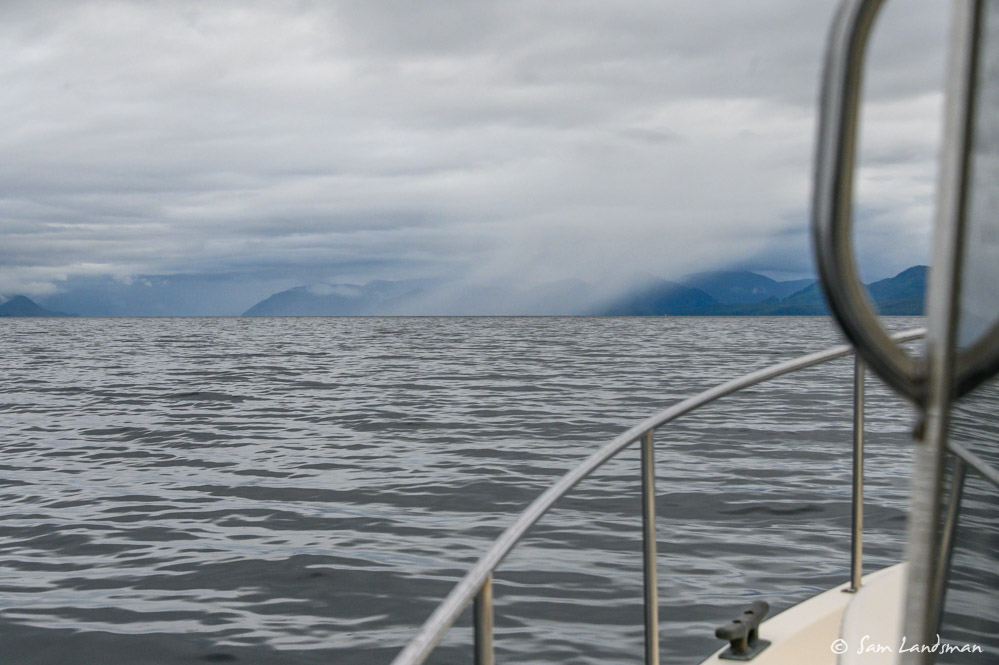 Along the way, we passed this somewhat mysterious Navy installation: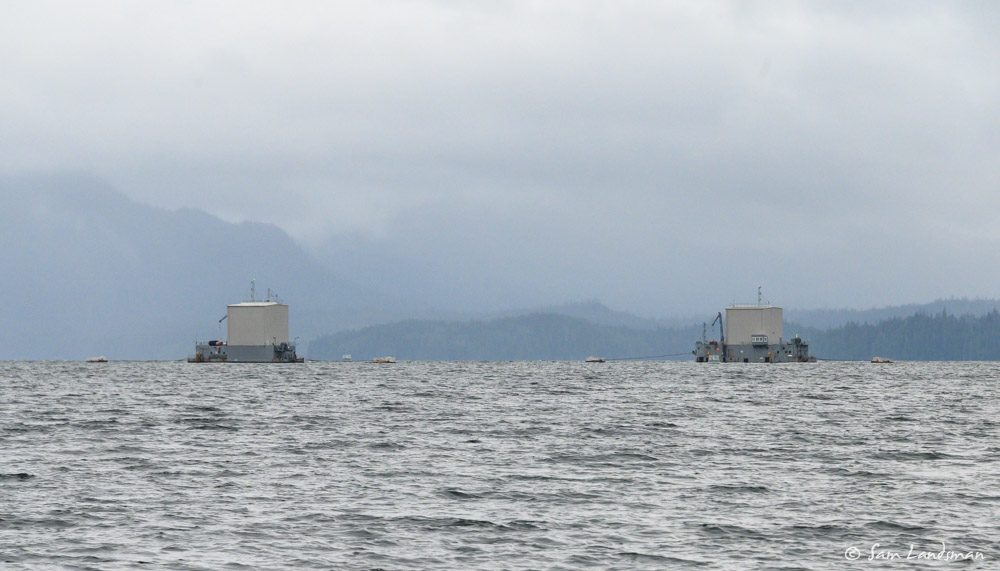 We anchored in Marguerite Bay for the night. There's a Forest Service dock that tour boats and float planes use to bring people in for bear watching excursions, and soon after we arrived so did a small Forest Service boat and then two floatplanes with tourists. We waited, hoping the rain would stop or the other groups would leave before we went ashore. Eventually, Jester and Polymela headed to shore, and we followed about an hour later. We didn't know how big the bear viewing area is (and we didn't want to overwhelm it), so we figured it would be better to go in shifts.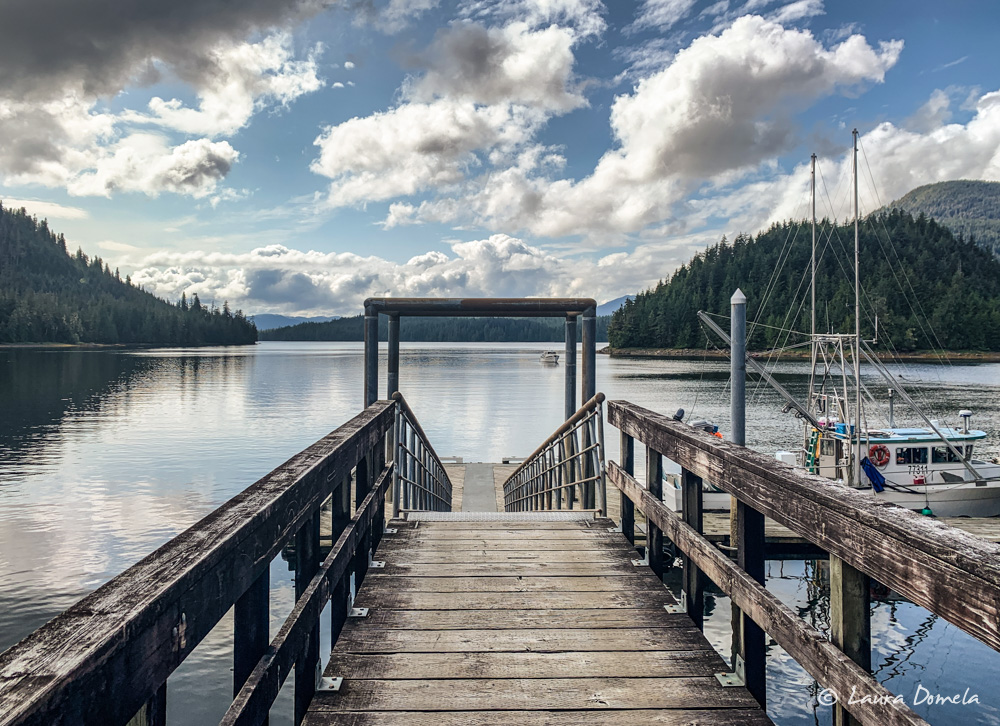 It's about a mile walk on a gravel logging road, then a quarter mile trail through the forest to the platform.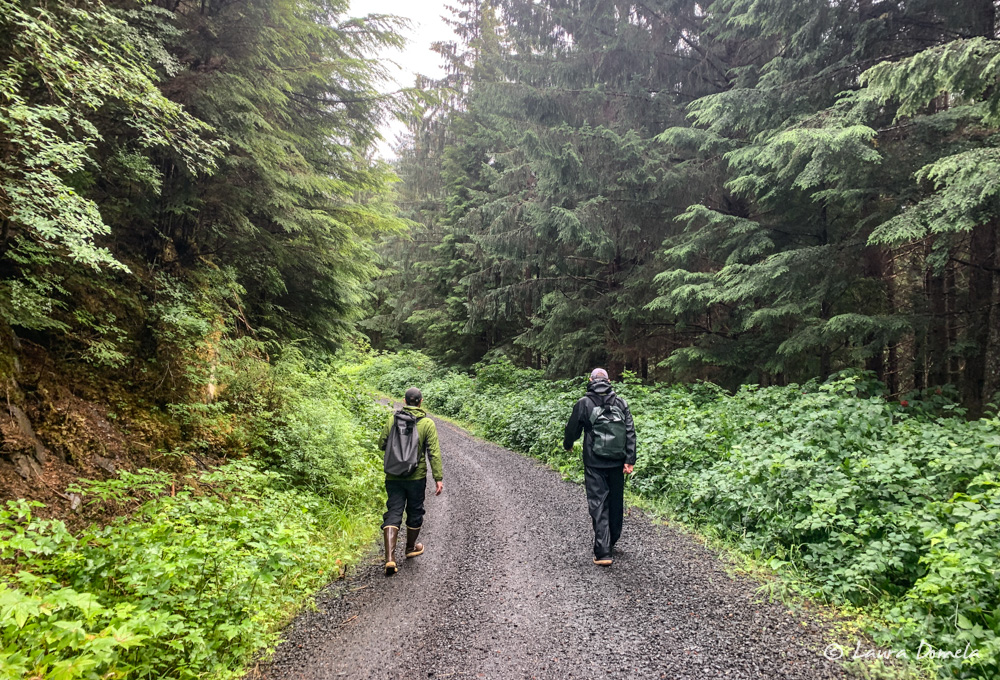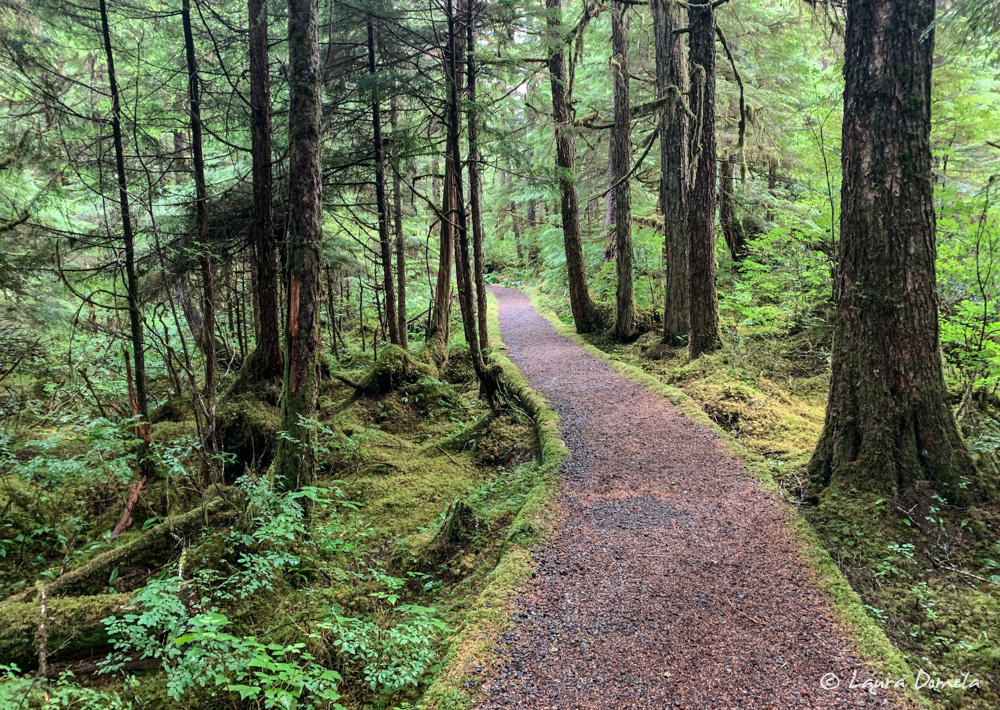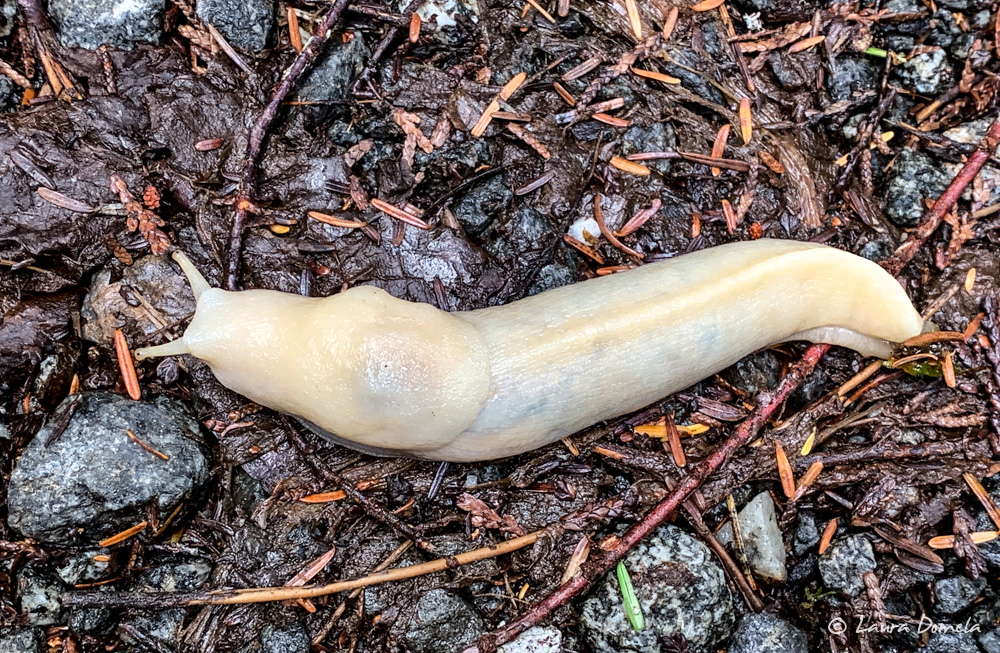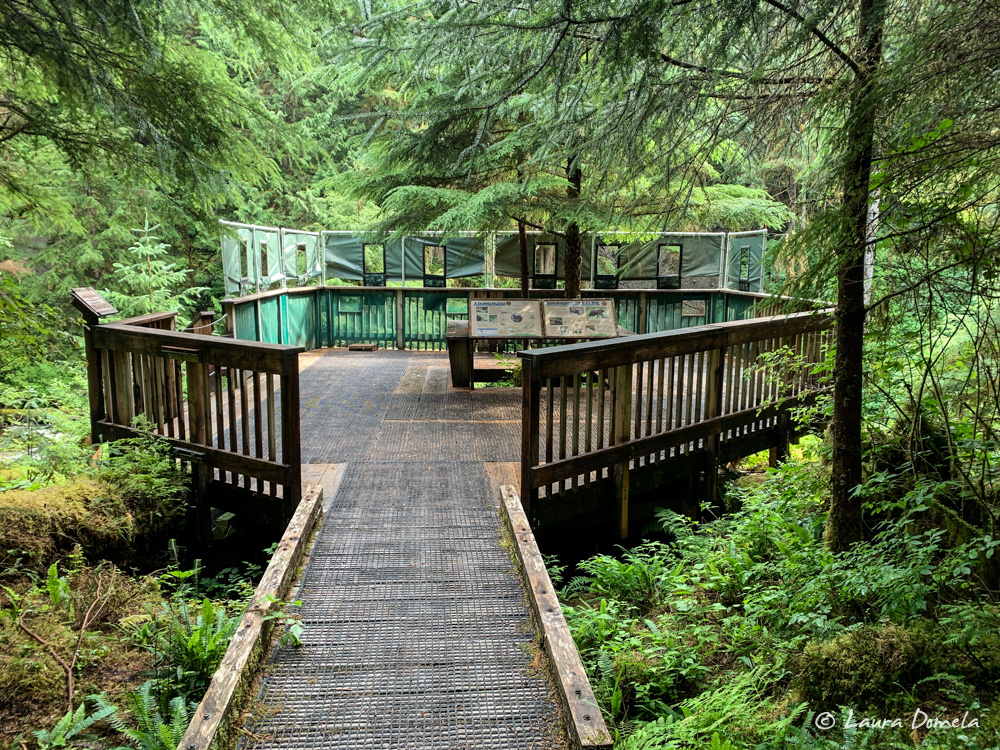 We watched one black bear scramble along the river's edge as it scanned for salmon, but it quickly retreated into the woods and no more bears came after so we headed back to the boats.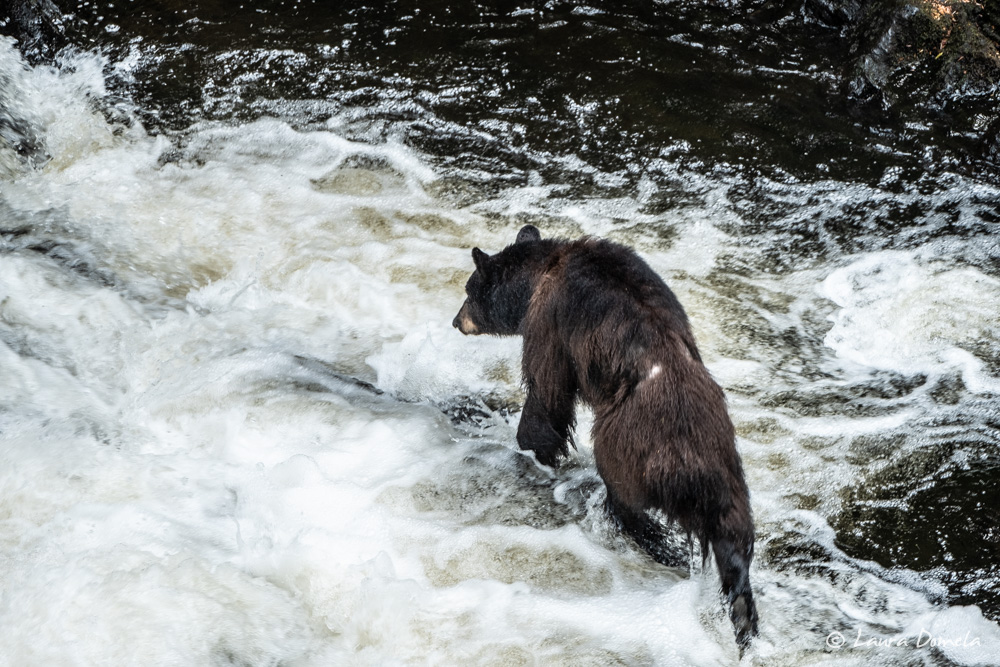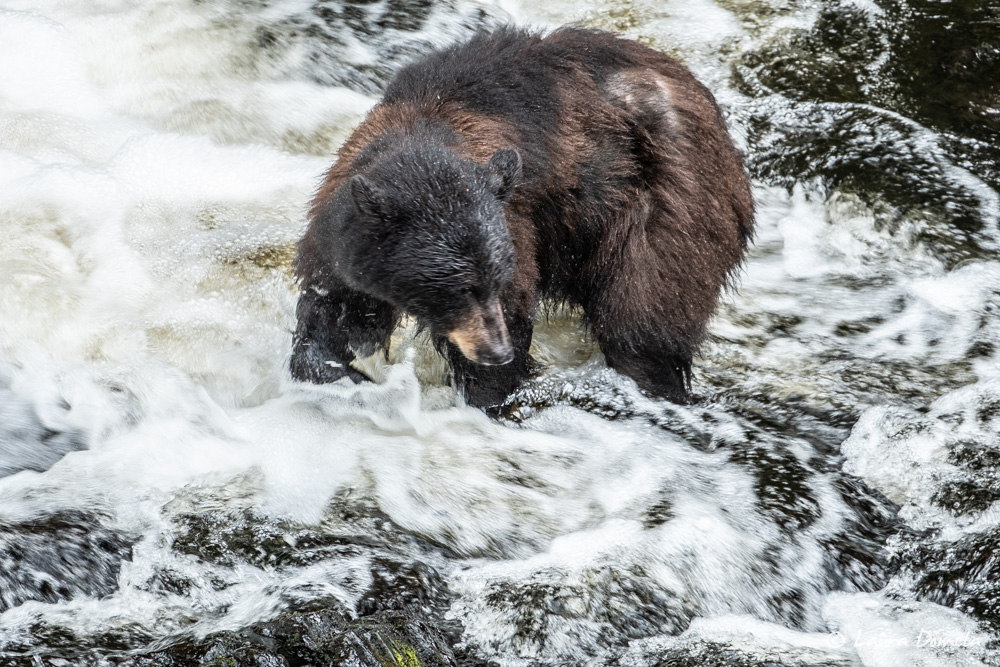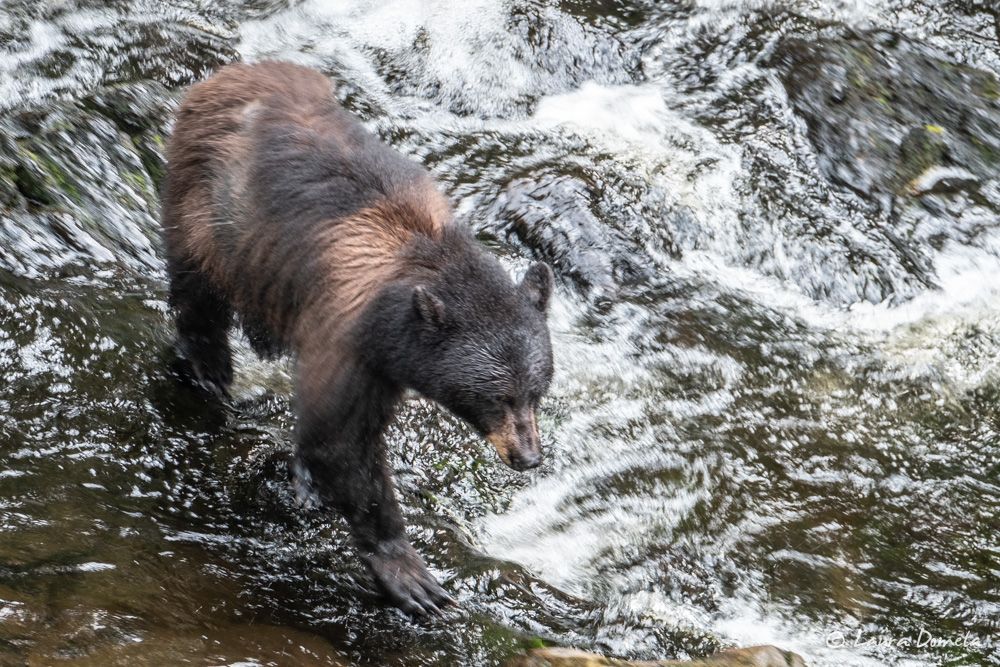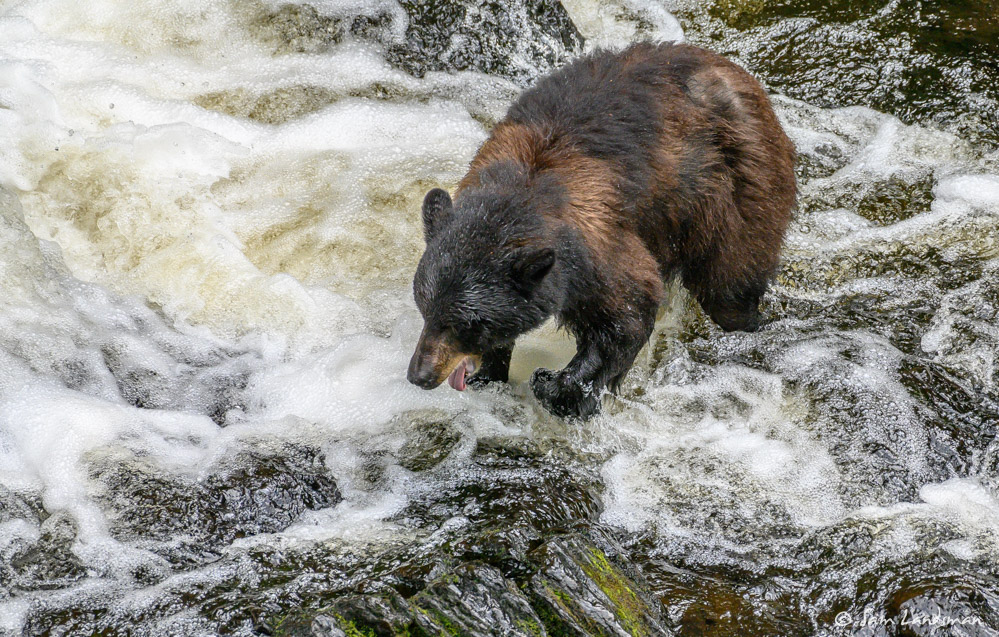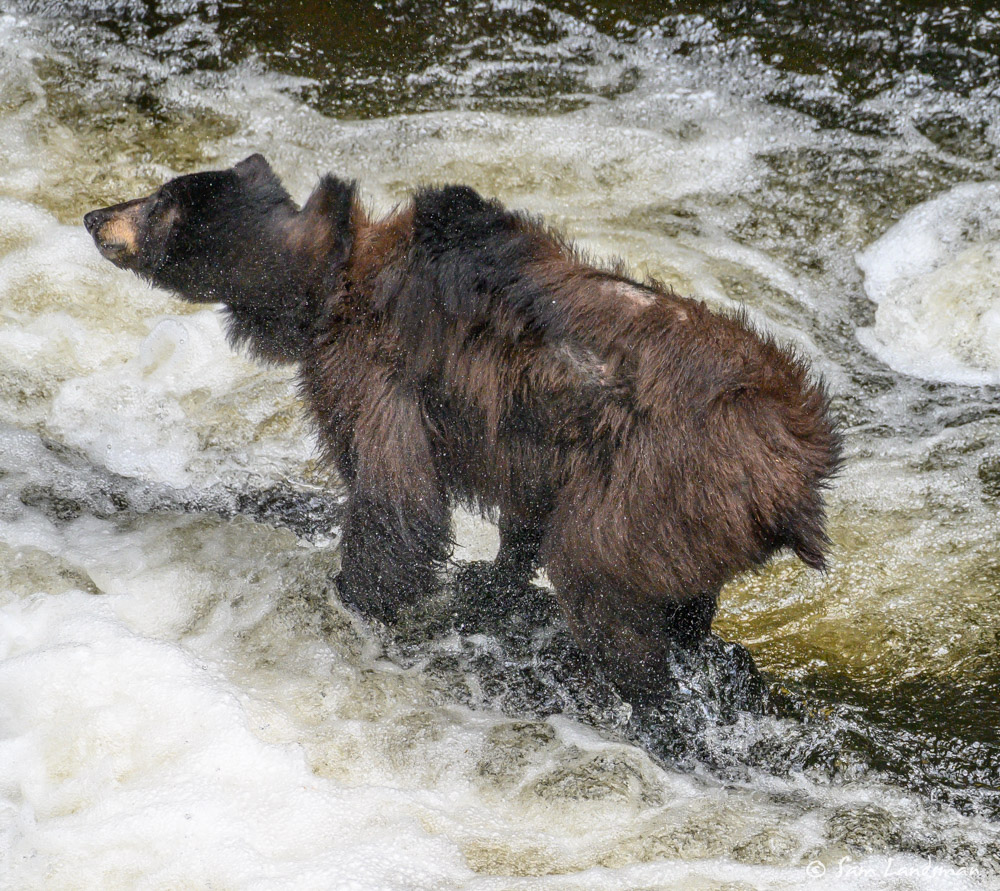 On the way back to the boats, we detoured (by dinghy) further up Traitors Cove, to a tidal rapid that guards an inner basin. The rapids were running strongly, but we managed to sneak through on plane. Fun!
Once the seaplanes left for the day, several fish boats moved to the dock.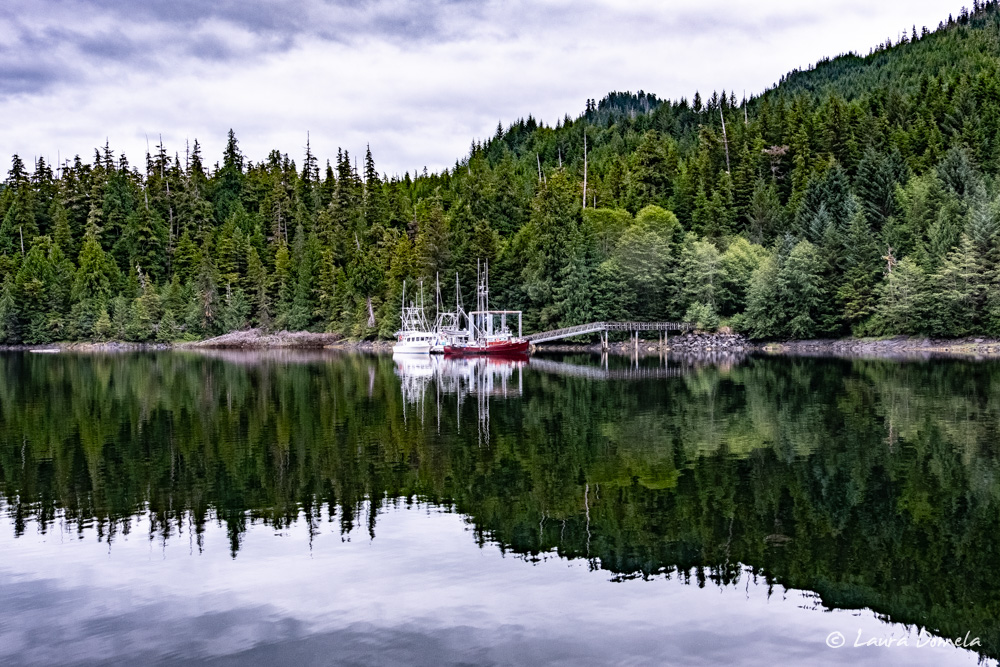 By late afternoon, the rain had gone and we got some sun breaks. Comfort food still sounded good, though, so we had mac and cheese, chili, and caesar salad.