Kevin and I had a few days off in Victoria after our Vancouver Island flotilla ended, so we spent the time relaxing, exploring, eating out, and of course, doing boat projects.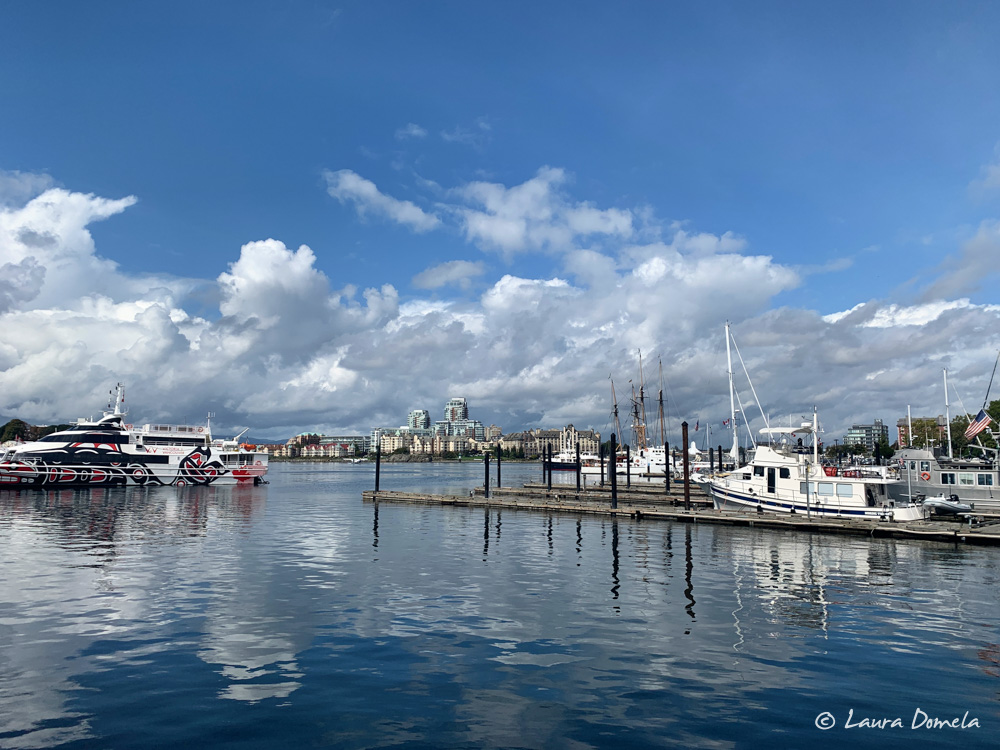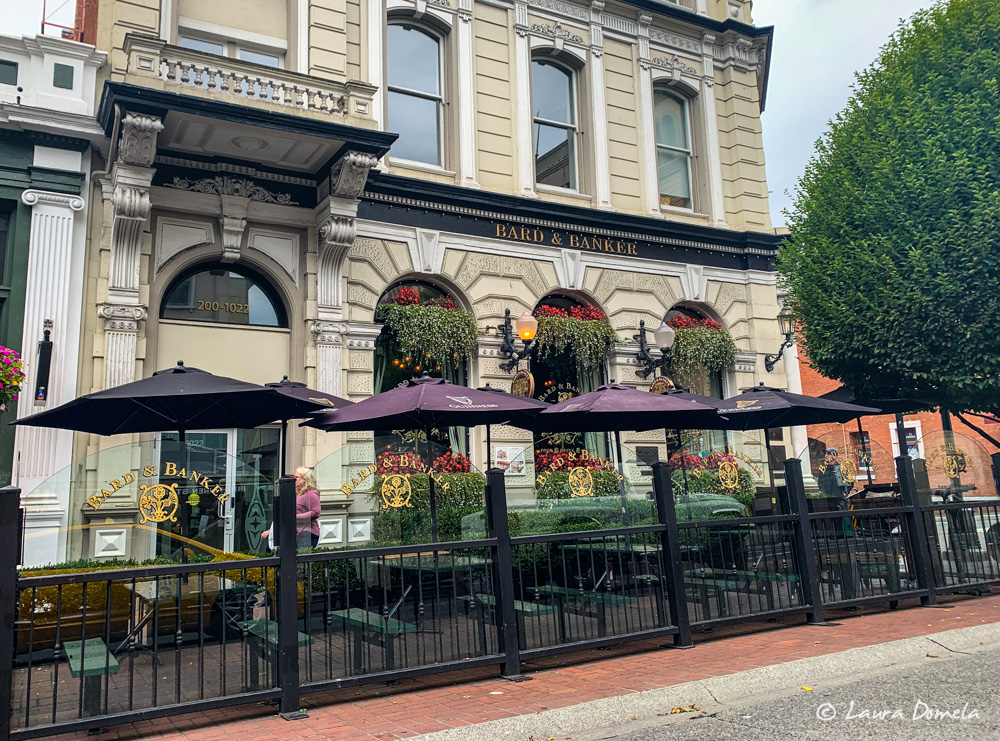 We fixed a plumbing leak in the washer/dryer plumbing, worked on getting the boat all dried out with our new dehumidifier, went to the IMAX theater at the museum to see the Great Bear Rainforest movie (which was very cool), and stopped at Bard & Banker for some oysters and Prosecco.
On Sunday we took the Coho ferry from Victoria to Port Angeles, where we met Bev from Sun Taxi who took us to Neah Bay (an hour and a half or so), where we met up with our friends Kevin and Alison on their Nordhavn 55, Red Rover. We're joining them for the first leg of their trip down the West Coast to the Sea of Cortez (from Neah Bay, WA to San Francisco, CA). They invited us last spring and we jumped at the chance to get some more offshore experience, learn another boat, and experience overnight passages. We're traveling with another Nordhavn (Scott and Abby's N47, Epoch, which you might remember from our West Coast of Vancouver Island flotilla last year).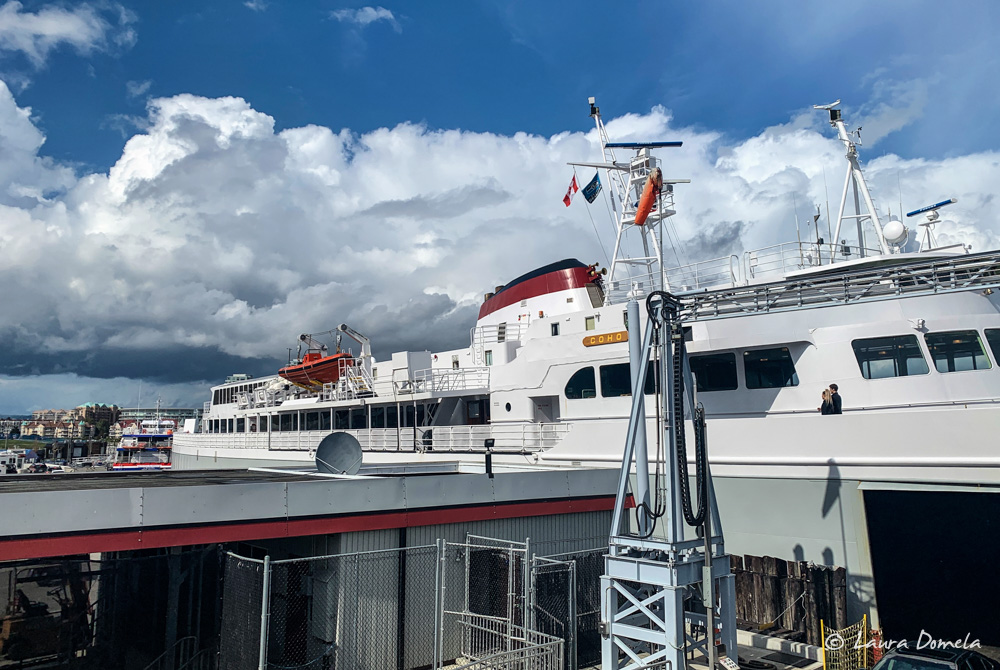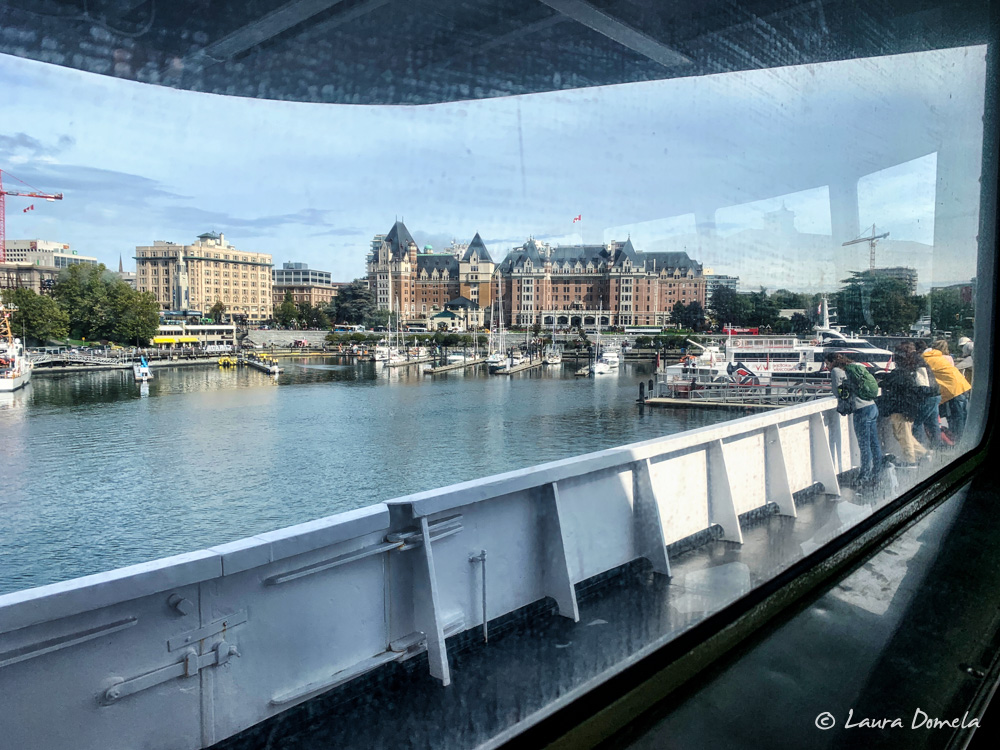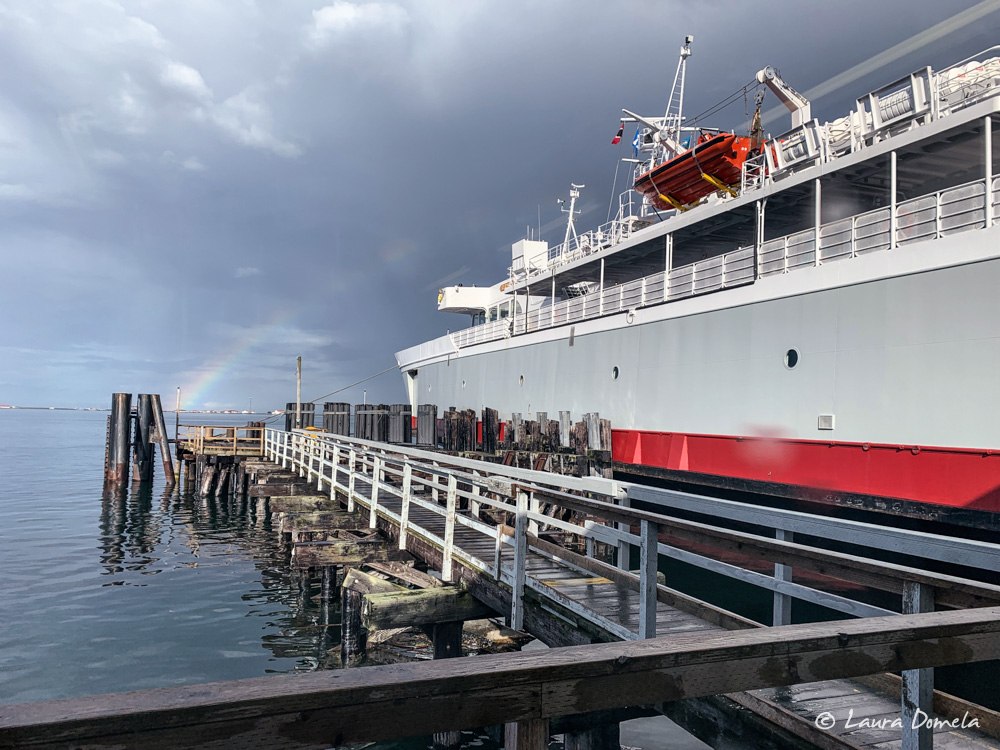 We arrived in Neah Bay, put our stuff in our stateroom, and met Scott and Abby on Epoch for dinner (Abby made us some delicious chili and corn muffins!) We headed to bed shortly after dinner, then got back up at midnight for a 12:30 a.m. departure from Neah Bay. Alison and Kevin have enlisted the services of weather router Rich Courtney at Maritime Weather. His advice has been awesome so far in helping plan and execute this trip.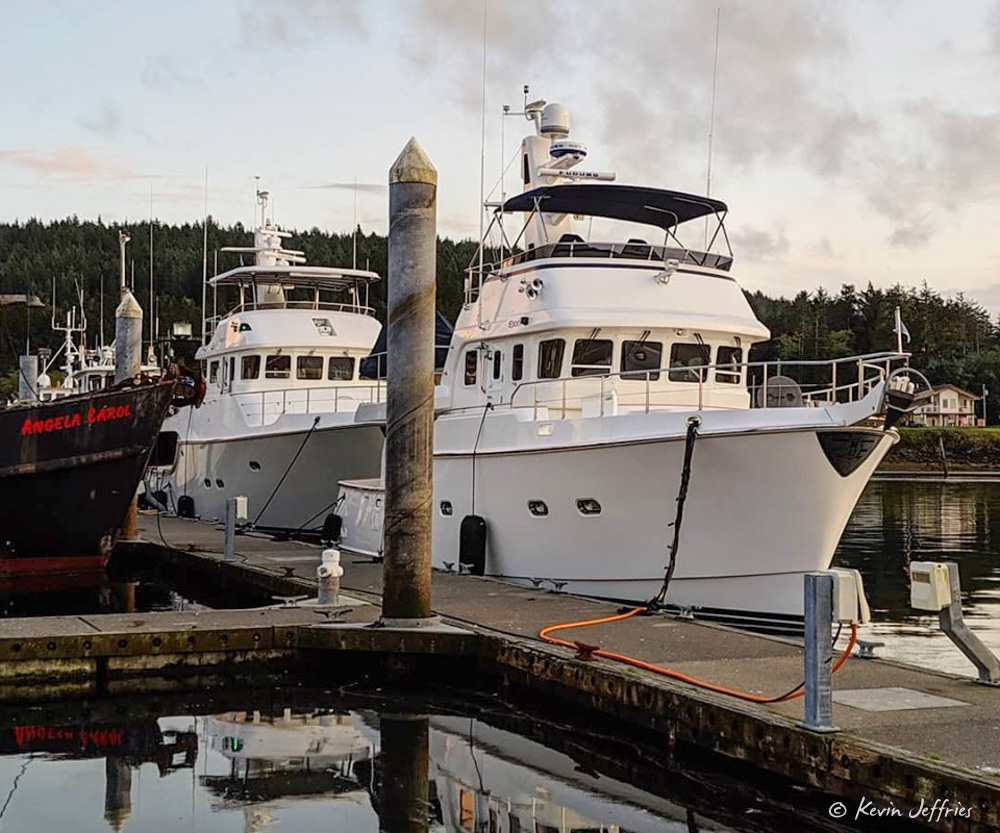 We pulled away from the dock in Neah Bay in the dark and headed for Cape Flattery and Tattoosh Island where we would make the Big Left Turn, and immediately were greeted with (far off) lightning. Wait what? Rich didn't mention lightning! We soon were in some lazy swells, darkness, rain, and then a bit more lightning. Though we were all awake and in the pilothouse for the Big Left Turn, we will ultimately divide our time into watches, but for now we were all up together.
Red Rover had a new big LED bar up on the front of the flybridge bimini, which turned out to be super helpful for spotting logs (which we did) or crab traps (none seen so far) in our path. However, the lights attracted seagulls like we've never seen! I think the light illuminated the tiny fish near the surface, and the seagulls took advantage of that and flew along with us the entire time the lights were on, diving for fish, and generally making for a very distracting view.
Eventually after it stopped raining and the clouds cleared a bit, we turned the light off and the moonlight let us see a little bit of sea surface and horizon. We took turns at the helm and napping (not at the helm). It's extremely fun and interesting learning a new boat…different electronics, more complicated systems than Airship, etc.
Once on the outside, we realized we had about a 2kt current against us, and it didn't seem to be letting up. We had just over 100 miles to go for this leg, and with the current slowing us down as it was, there was no way we were going to make our planned 3:30 p.m. high slack at the Gray's Harbor bar (13 hours later). Back up plan? The low slack at the Gray's Harbor bar, which was closer to 9:45pm (about 21 hours later). Our ETA kept fluctuating between 8pm and 10:45pm, depending on which side of the swell we were on and how much current we had, so we were probably good for the low slack, and though not ideal, not dangerous. For the entire trip down, we were cruising in the 4.5-5.5kts range with the opposing current (so slow!!). Red Rover normally cruises at 8kts and Epoch at 7kts, so Red Rover is running a little slower to keep pace with Epoch, but we weren't expecting to go THAT slow.
As dawn approached, we had the moon setting on our starboard, and the sun rising on our port.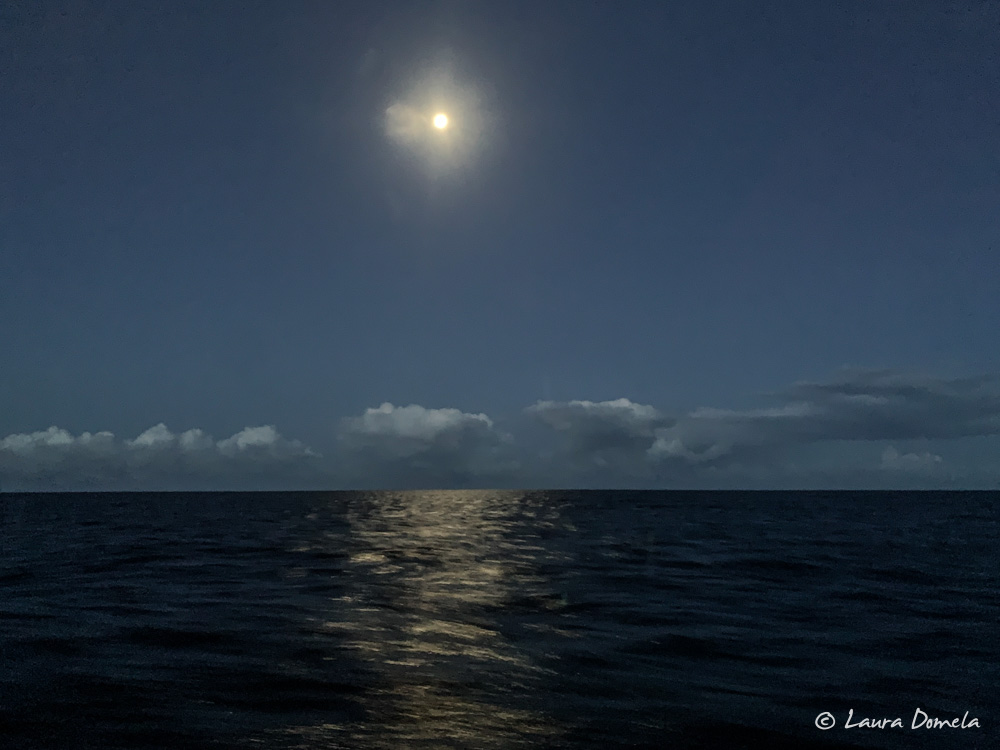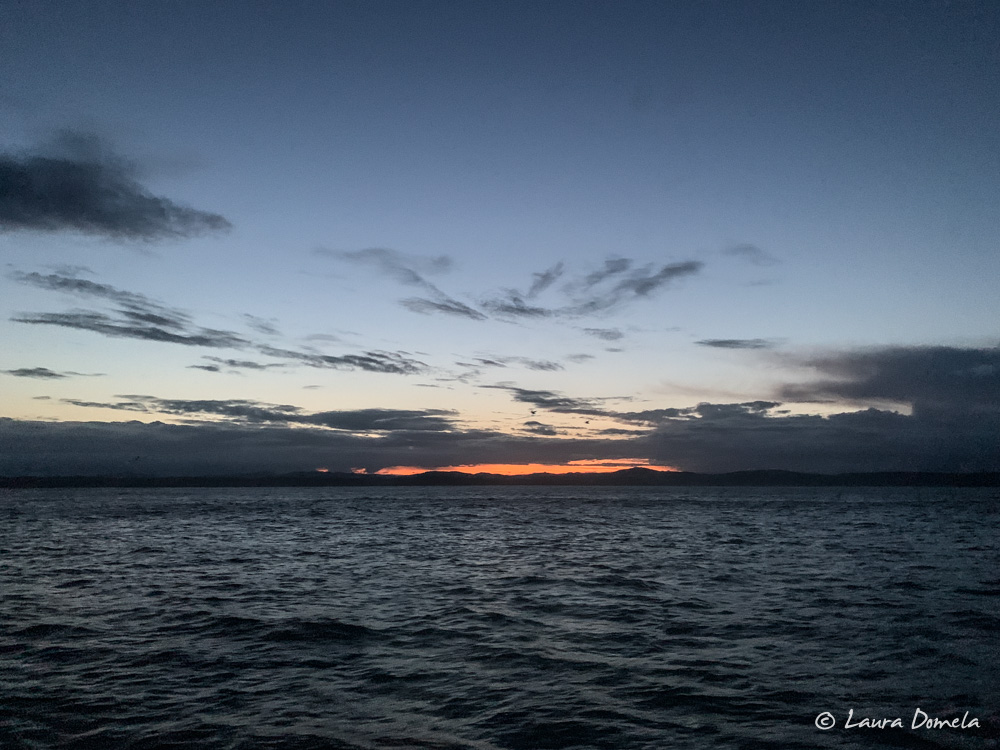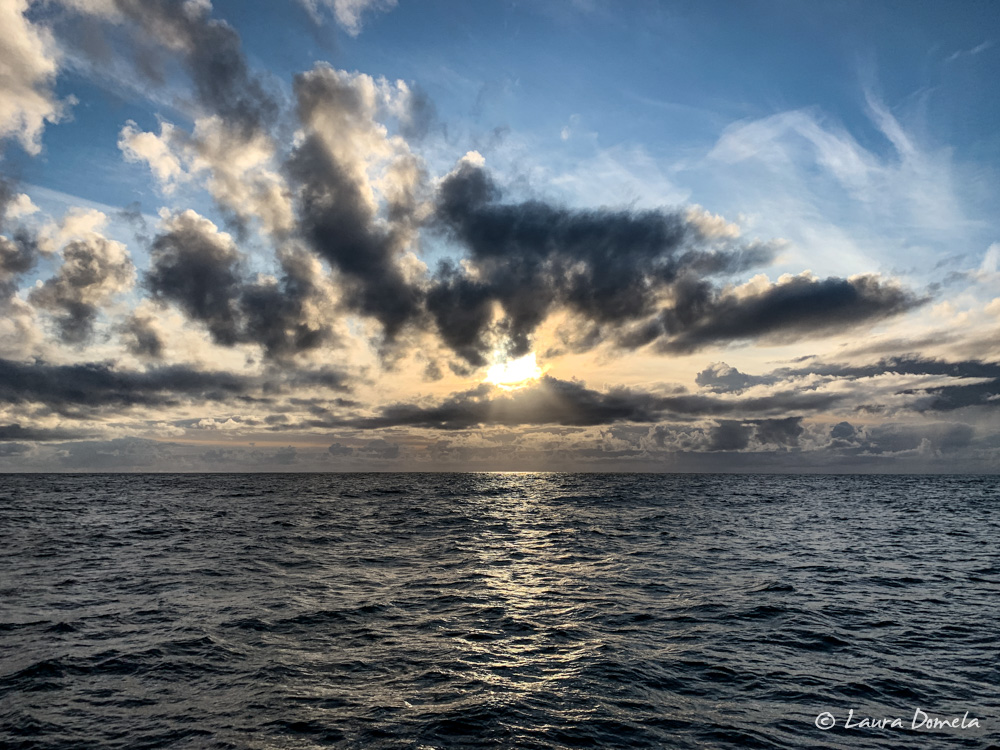 A beautiful morning turned into a beautiful day!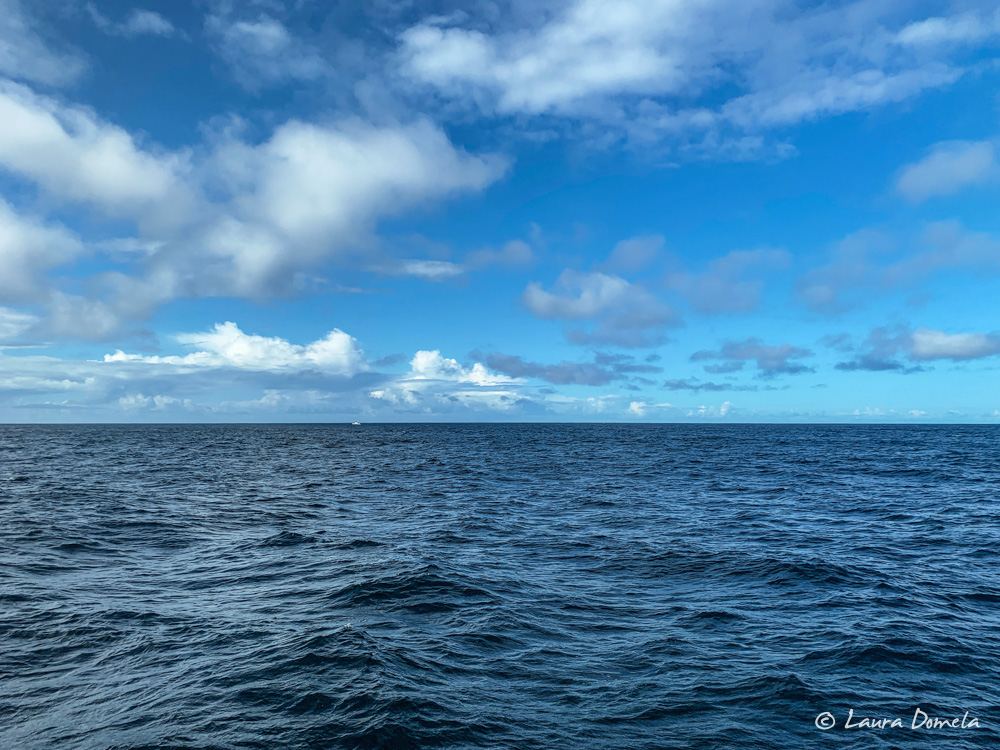 We arrived slightly early at the bar, but indications from other boats who had just gone through were positive and though ideally one doesn't want to cross a bar at night, especially one not previously visited, we didn't have much choice. The sea floor shallowed up and the waves got steeper, but nothing was scary or dramatic, and it was cool watching the waves pass underneath and then in front of the bow, lit up with the giant light bar.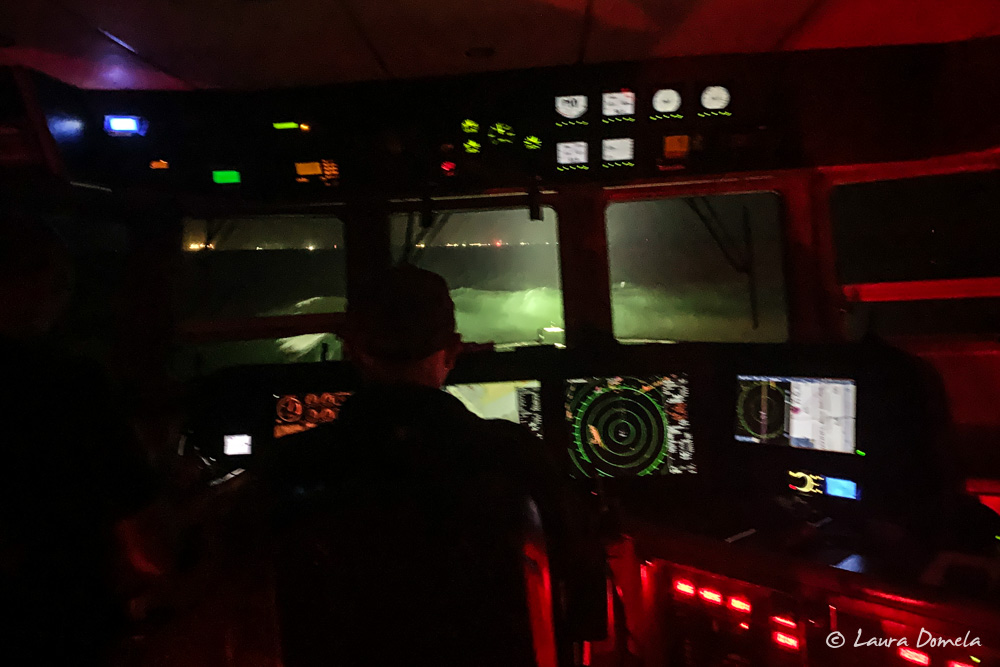 We arrived in Grays Harbor and Mr. Magoo'd our way to a slip in the marina. The Westport Marina is undergoing an enormous dredging project currently, which made for some tricky navigating in the dark at an unfamiliar marina whose charts didn't match up with the radar, at all. (Some friendly locals on the deck of a fish boat as we wandered down a fairway politely advised us to just pick an open spot and tie up already, for cryin' out loud. Thanks guys. Super helpful.)
This is definitely a working marina, and as much as we love working marinas, working boats don't always feel the same about pleasure boats (or "yachts" as some people call them, ugh). Generally, our experience has been just the opposite, which makes the rare rude moment a bit of a shock. Oh well.
We eventually found a couple empty slips and pulled in around 9:45 p.m., had a beer and some food and then hit the sack. (We'll stay in Grays Harbor for three nights, waiting for some weather to pass.) We slept in the next morning, had a late breakfast, and then wandered around town a bit.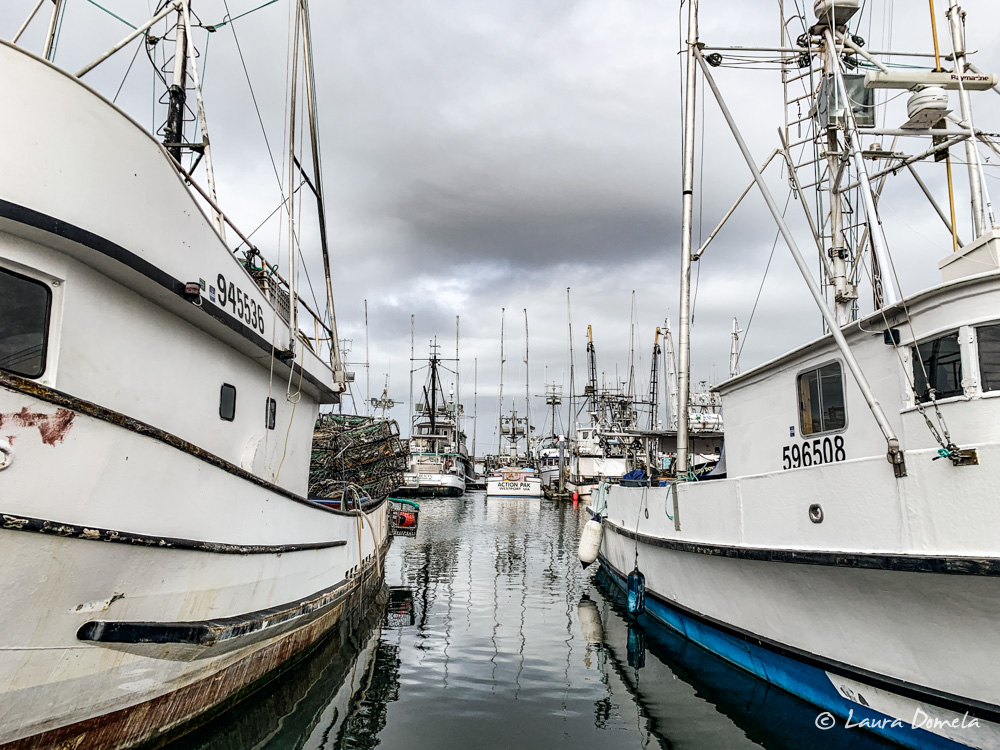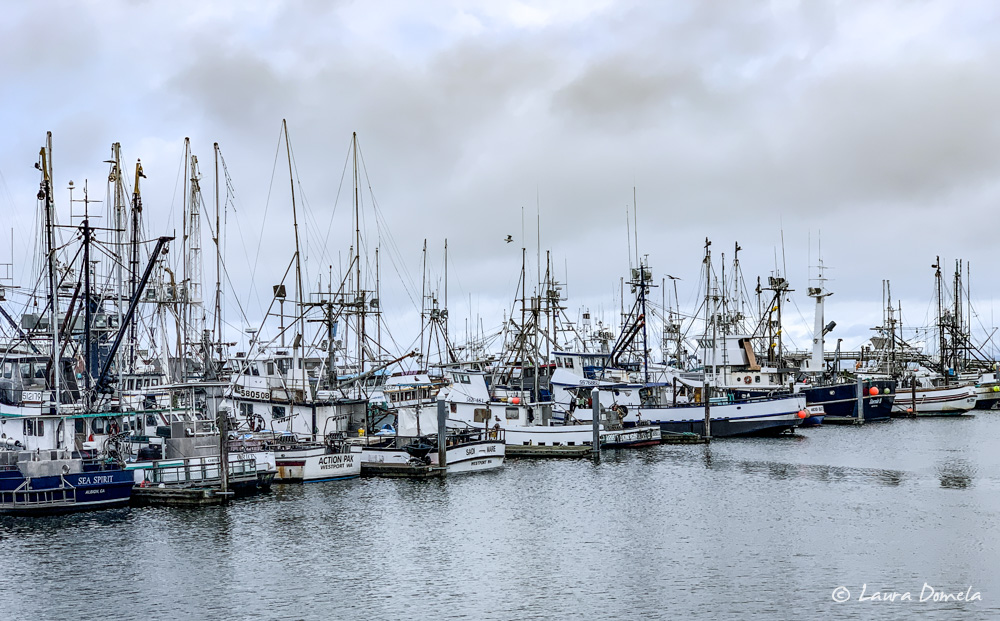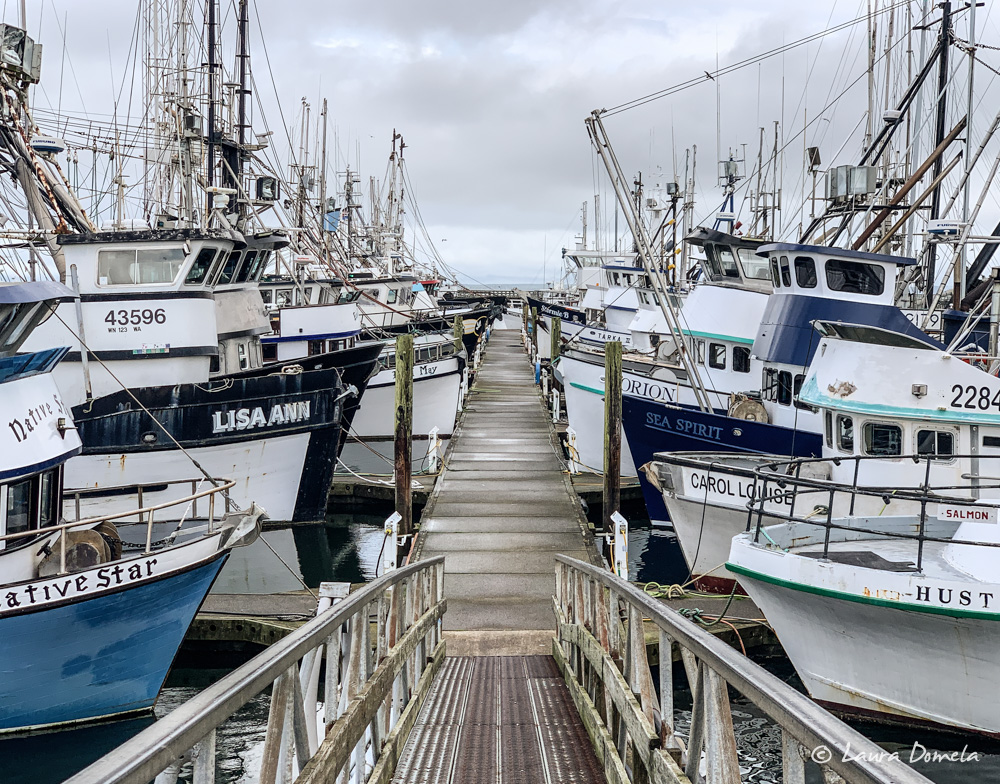 We walked down to Englund Marine and found some things we needed and some things we didn't know we needed. Great store!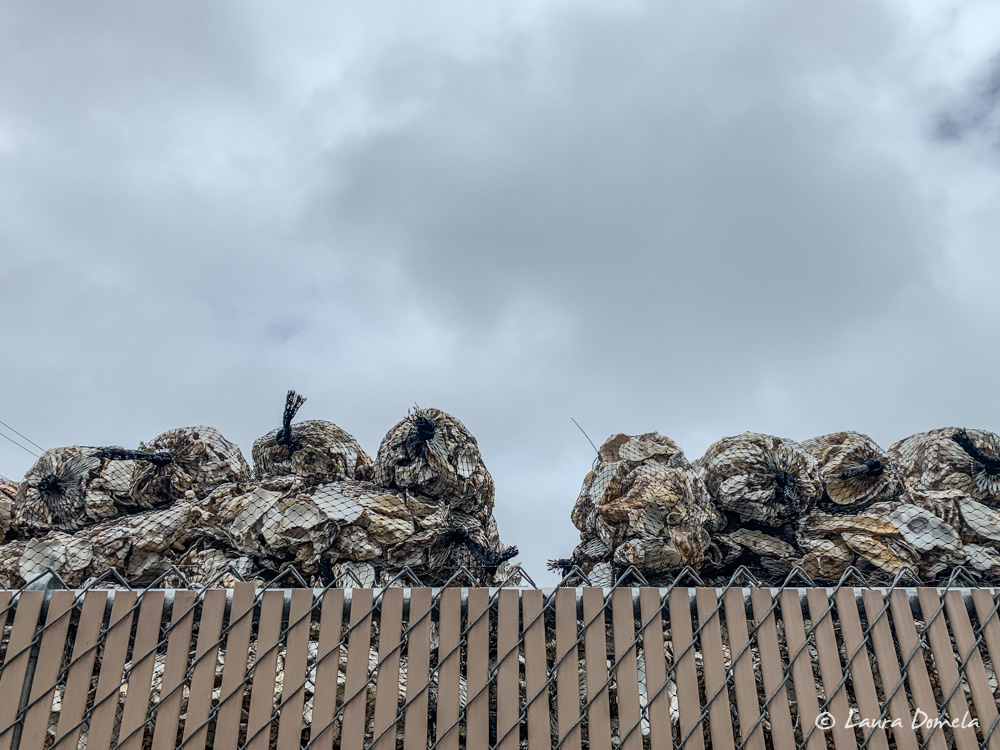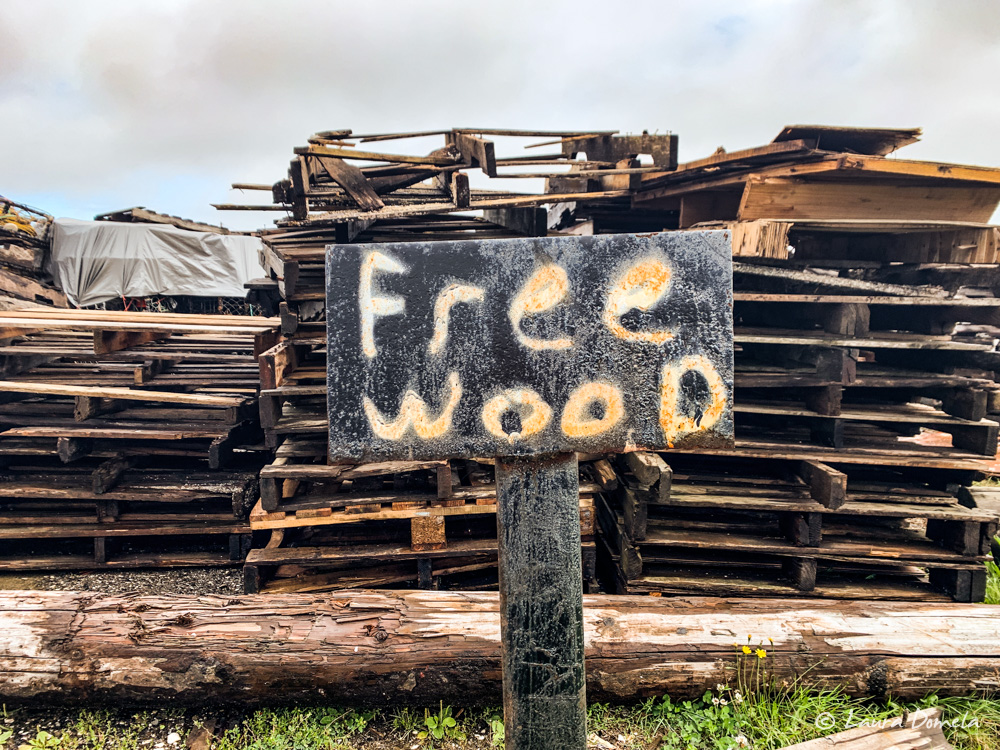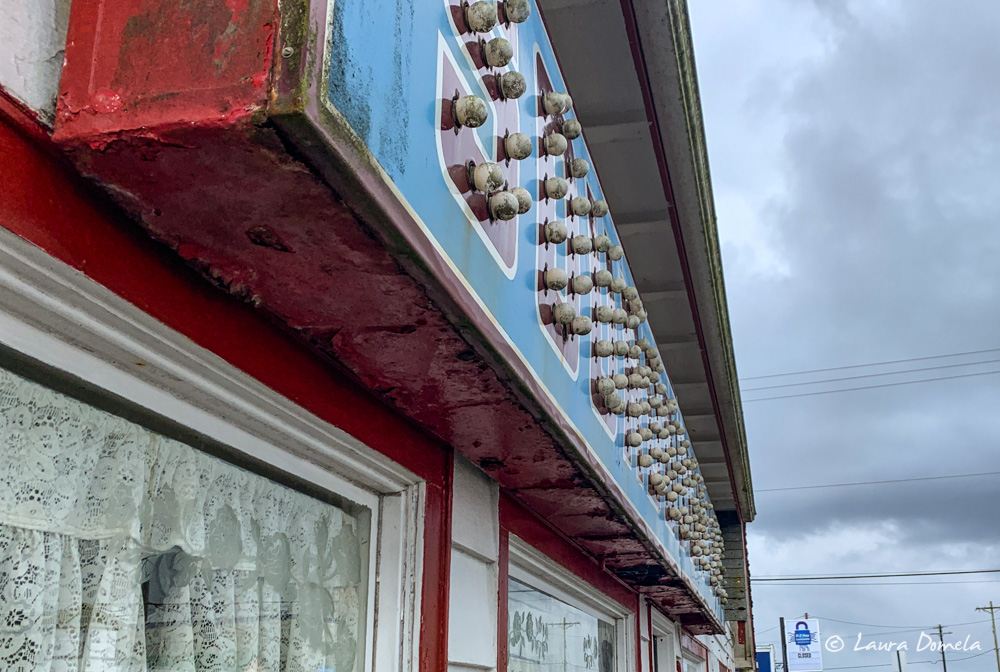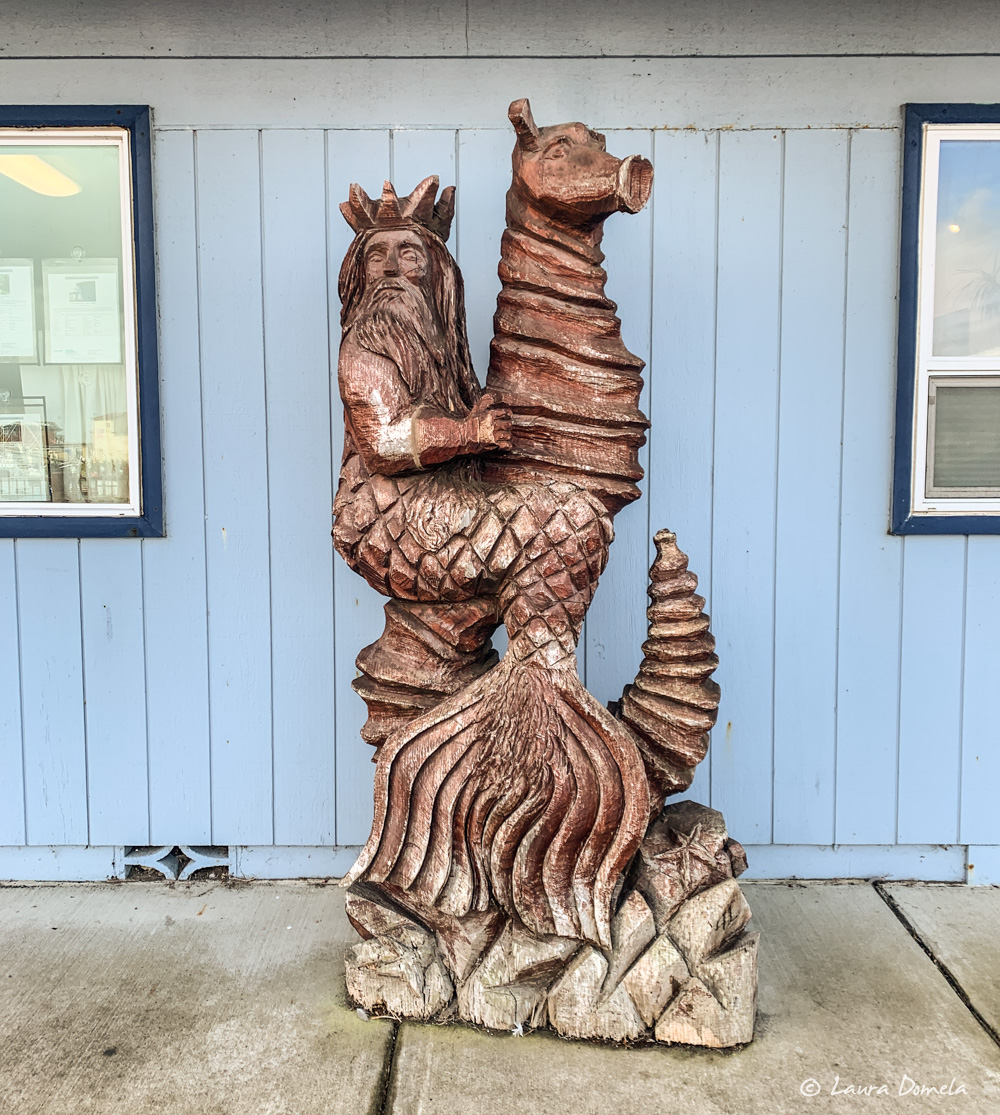 Kevin and Kevin worked on a boat project, while Alison and I walked through town to scope some lunch spots for later. We stopped at the beach and climbed up into the lookout tower, thinking we might see some dramatic bar-like chaos, but there wasn't much to see from back here–at least not at the moment. Today (Tuesday) is supposed to be the worst weather of these couple of days in port, and the sky certainly shows a bit of the drama out there.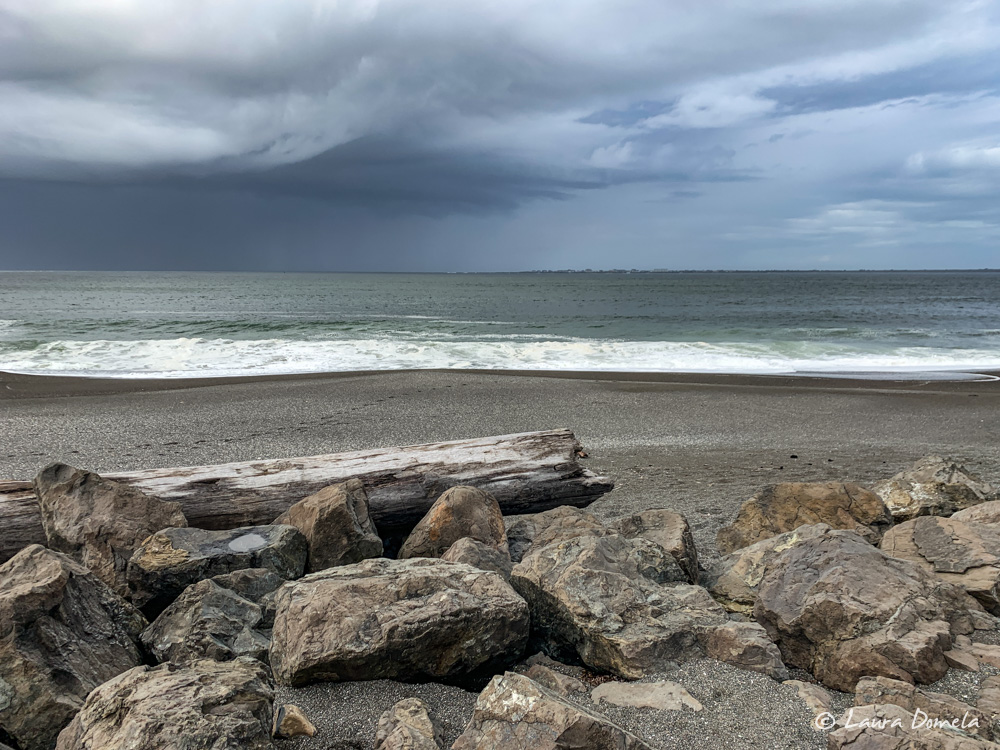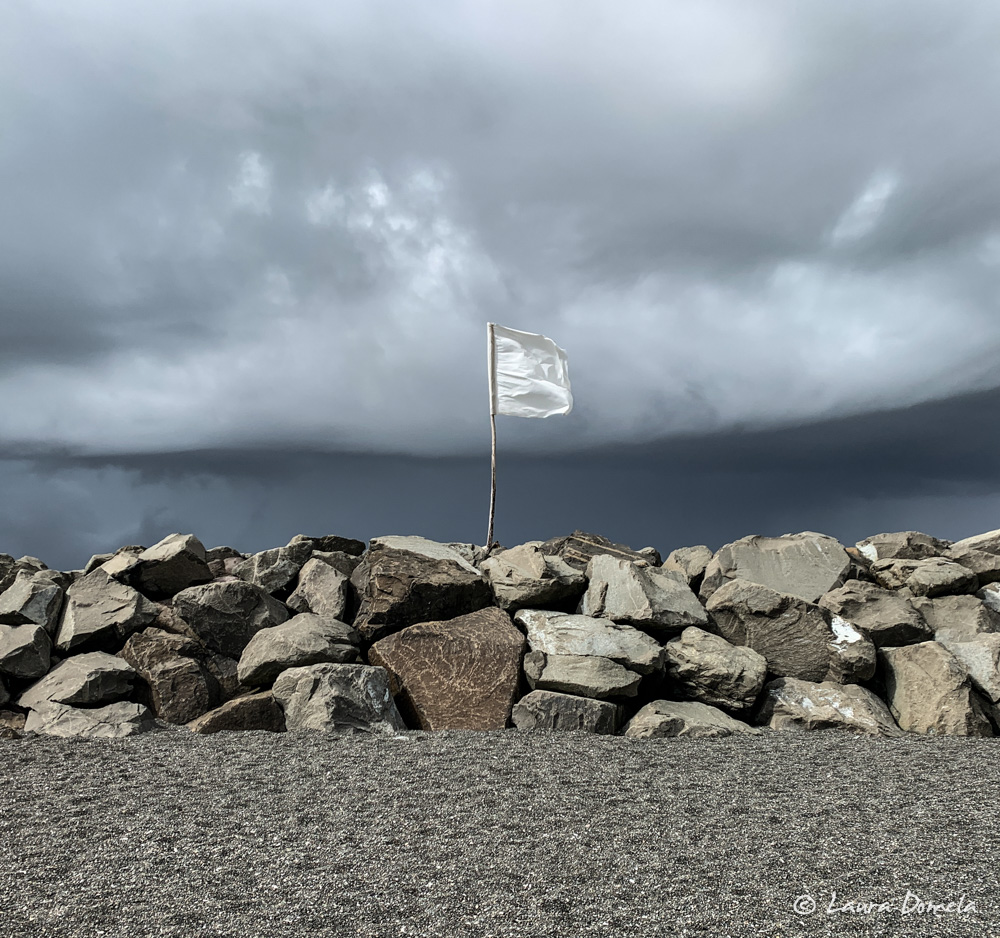 We ate a late lunch at a spot called Aloha Alabama, which as you might guess from the name, is a mix of Hawaiian and BBQ, with a good selection of smoked meats, Kahlua pork and ahi poke bowls, as well as some festive cocktails. Everything was great, including our fancy Mai Tais with umbrellas!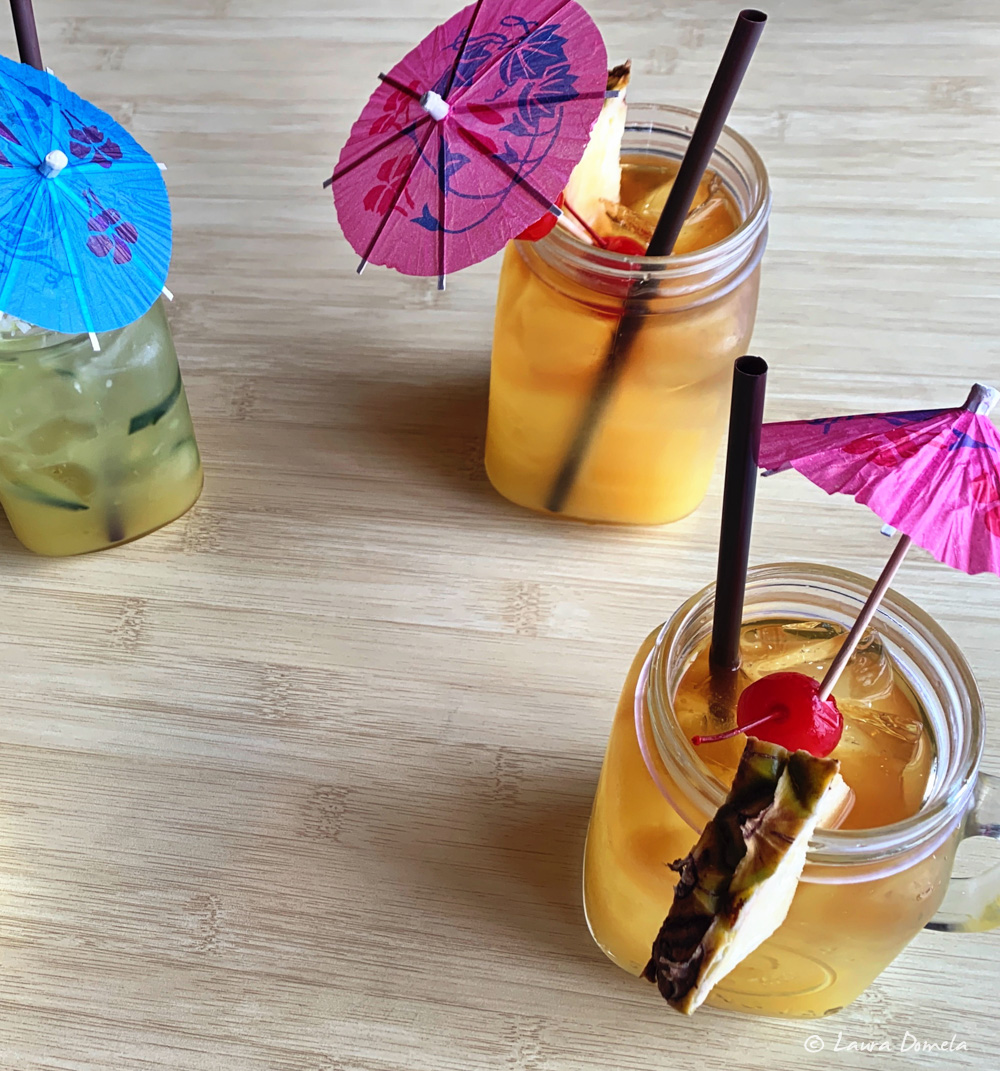 We spent the evening talking about the first leg of the trip, the unexpected 2kt current we had, and planning for the next leg.
In the morning, we attacked a couple more boat projects, made sure all the chores were done, and then all of us walked down to grab some lunch. (We ate at Bennett's Fish Shack, which only had 3.5 stars on Yelp, but we think it deserves more! We had a delicious lunch of halibut fish and chips, caesar salads, a couple of seafood sandwiches, some chowder…everything was great, as was the service.)
We talked to Weather Router Rich in the afternoon, and our plan is to leave the marina around 4:45 a.m. to catch the morning slack at the bar, then head south for Coos Bay. OR.