Well it appears we'll have a few days (okay, maybe a week) to kill here in Crescent City due to some weather we'd rather not be out in, so we'll get to know this town and its surrounds better in the meantime.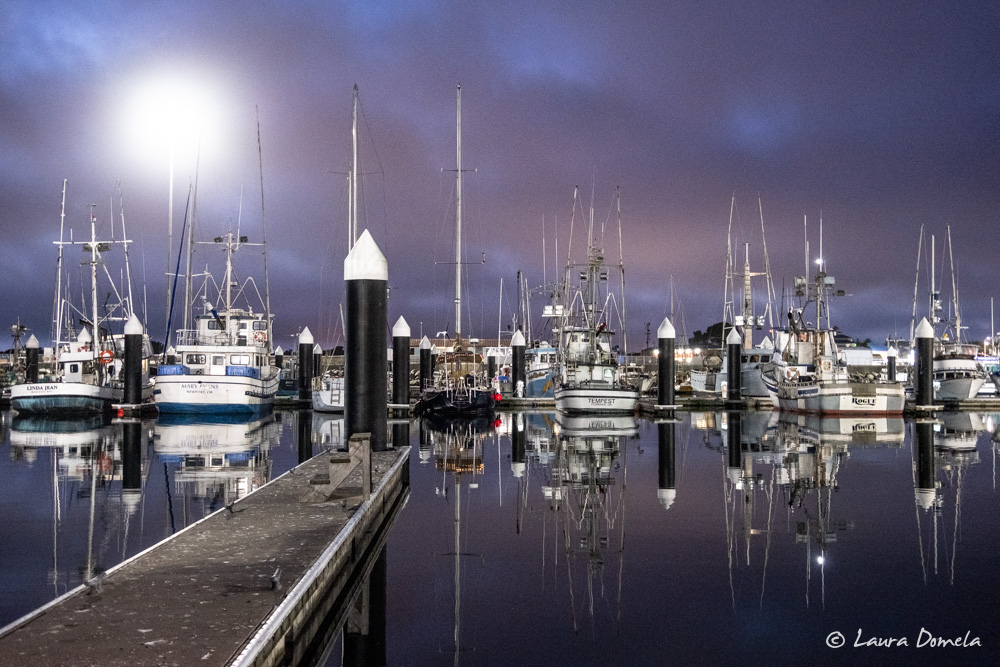 Day 1: We all happily slept in on our first morning in the marina, but Kevin Jeffries was up (temporarily) to take one of the dogs out and snapped this fabulous shot of Epoch (Nordhavn 47) just before sunrise.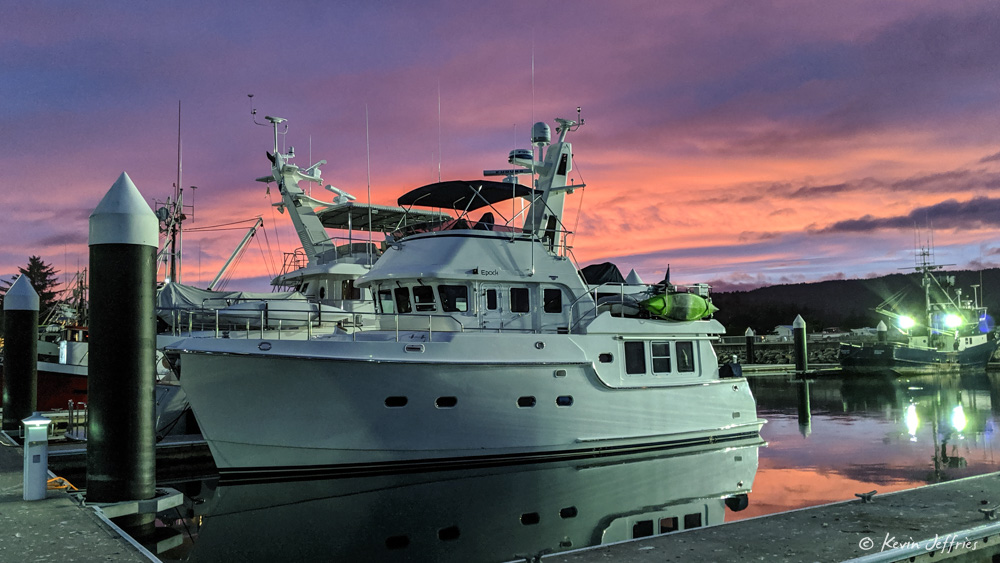 After breakfast, we walked the trail out to Battery Point Light.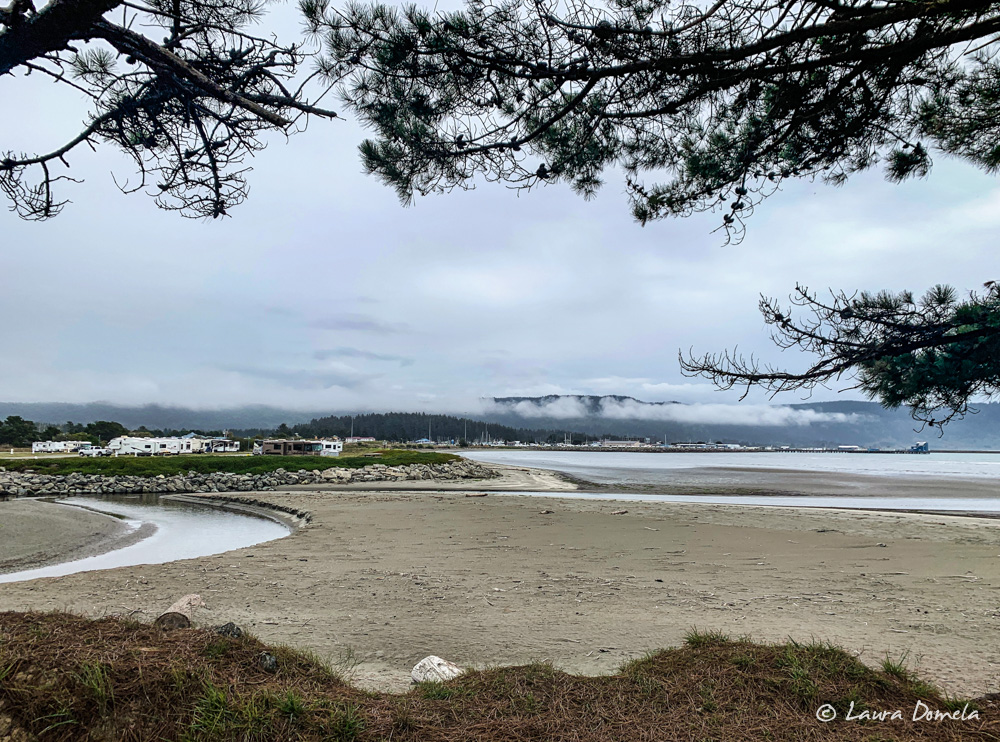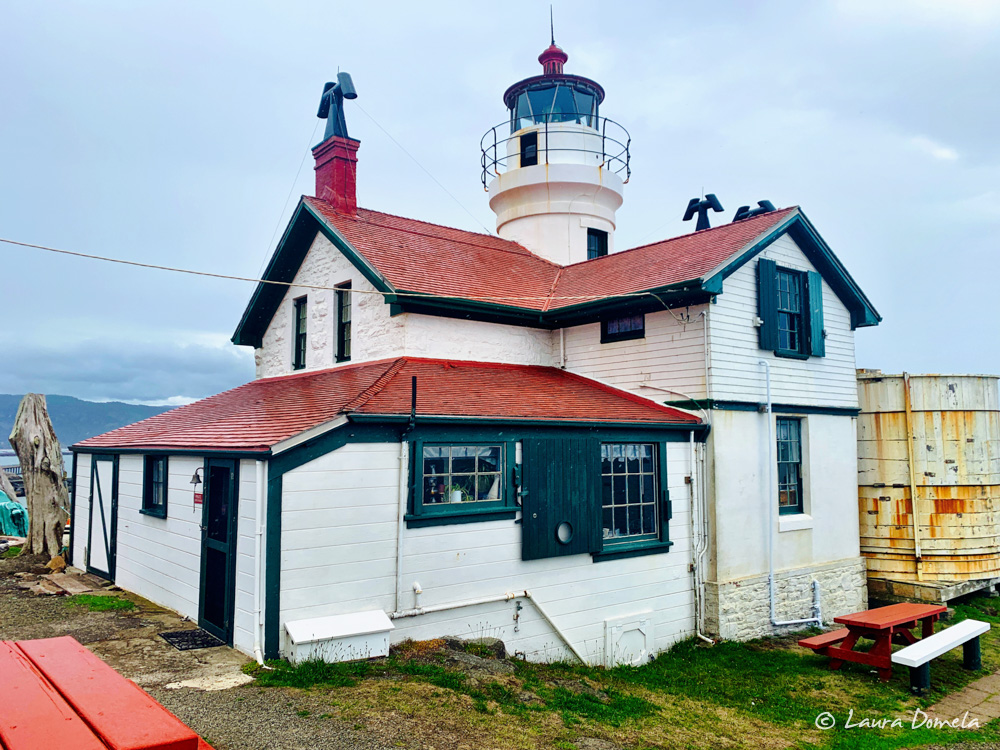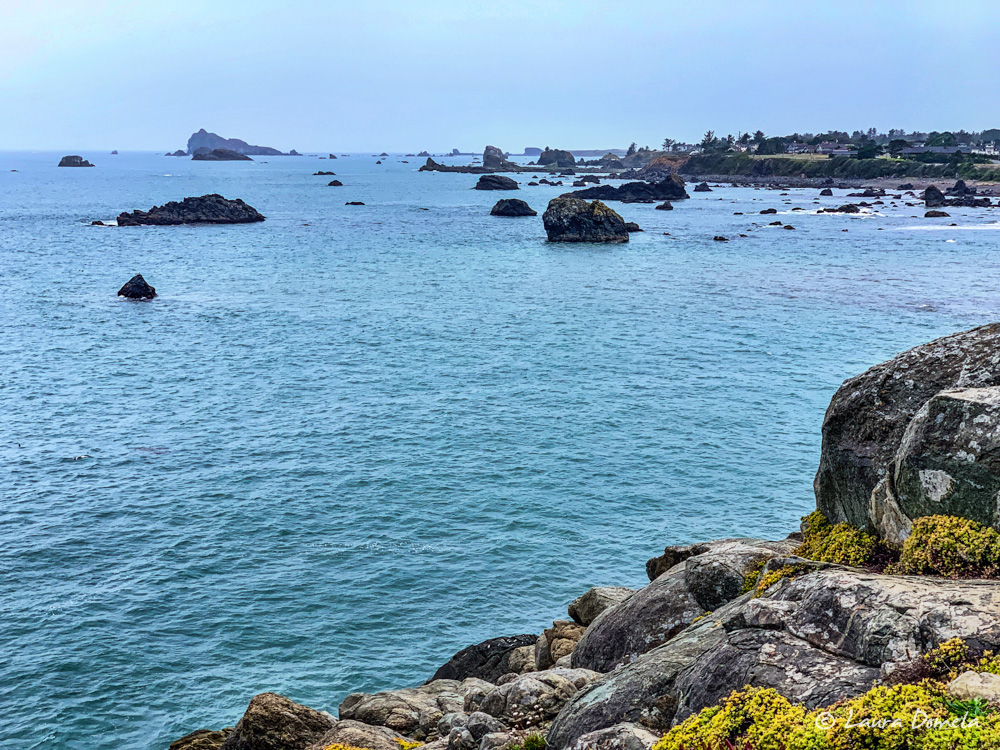 Day 2: Since we've got some time, we rented a car and all six of us piled in with the dogs and headed for the redwoods! First stop was Jedediah Smith Redwoods State Park! We haven't been here since our Airstream days and it was great to wander the trails among these giants.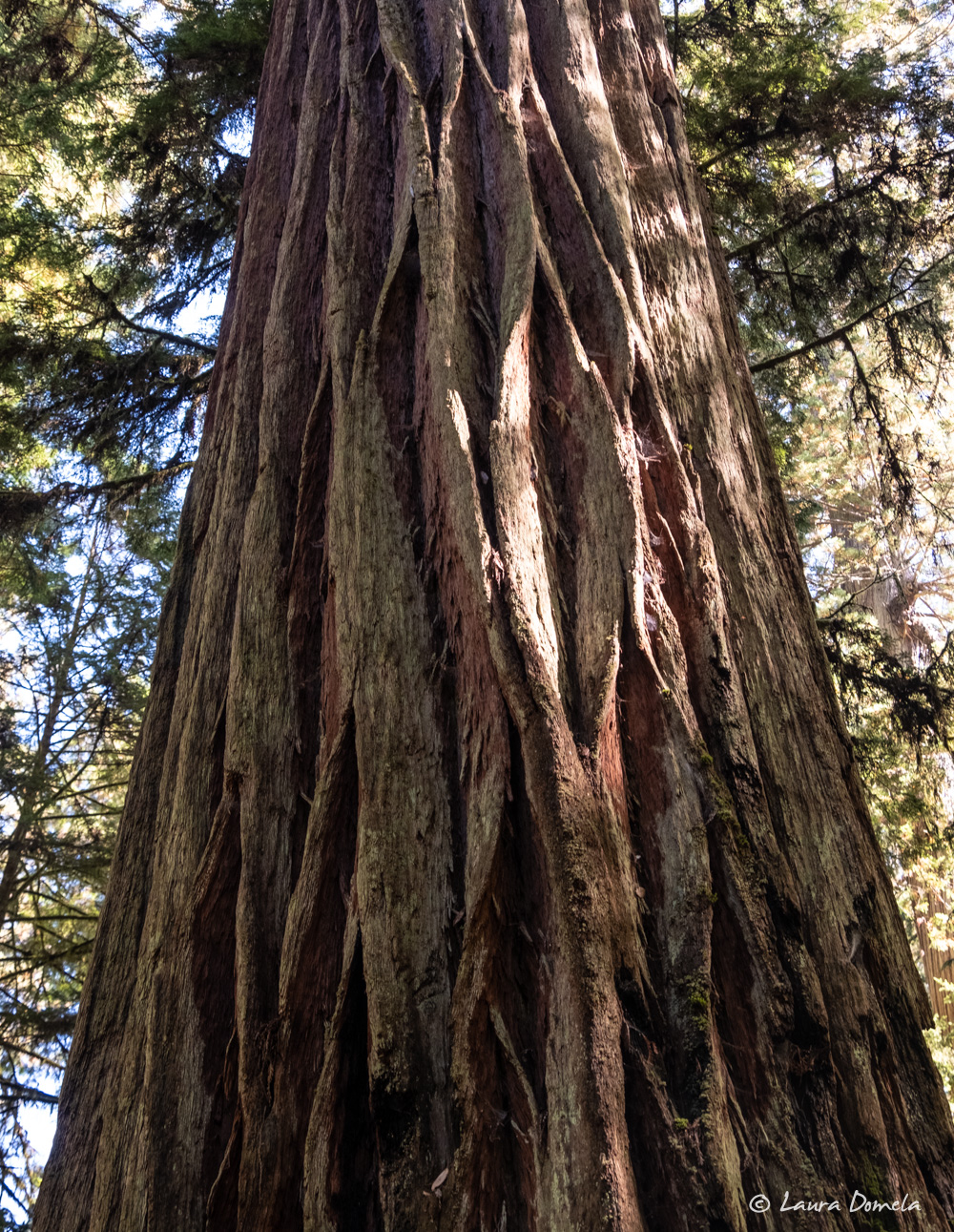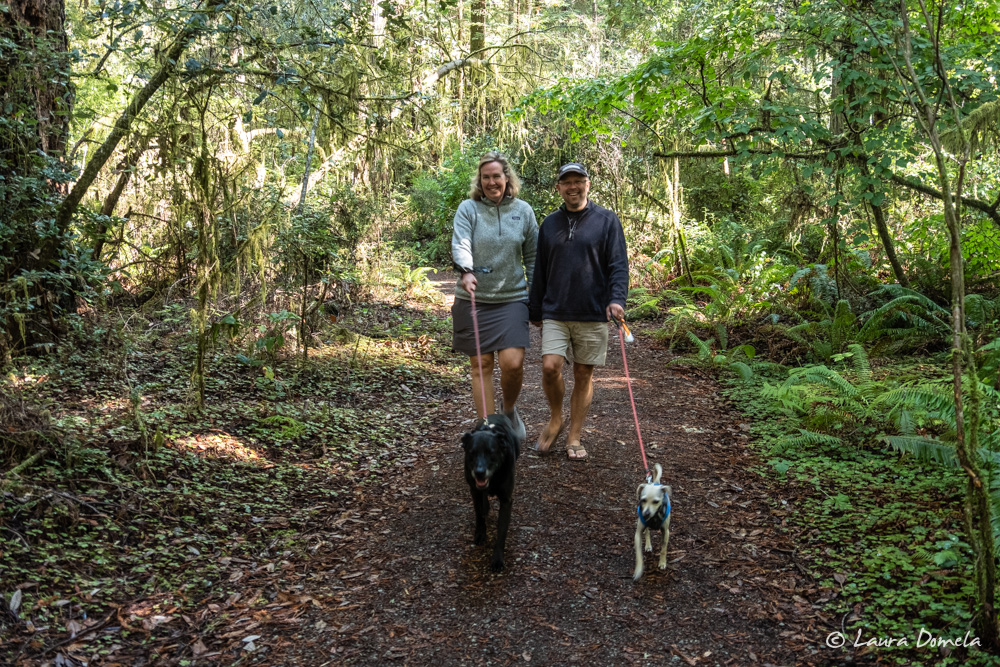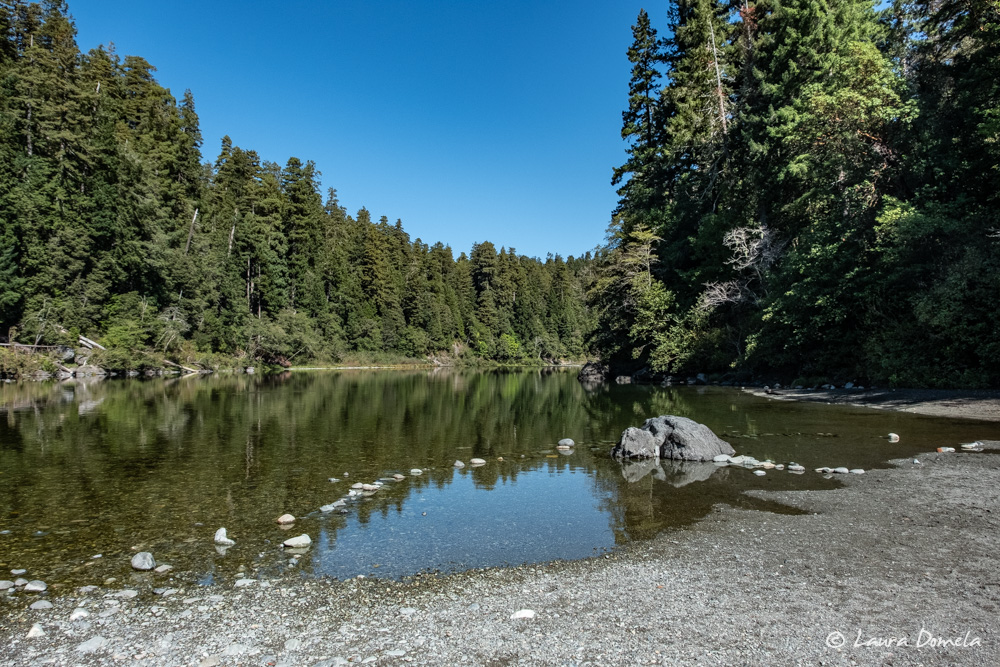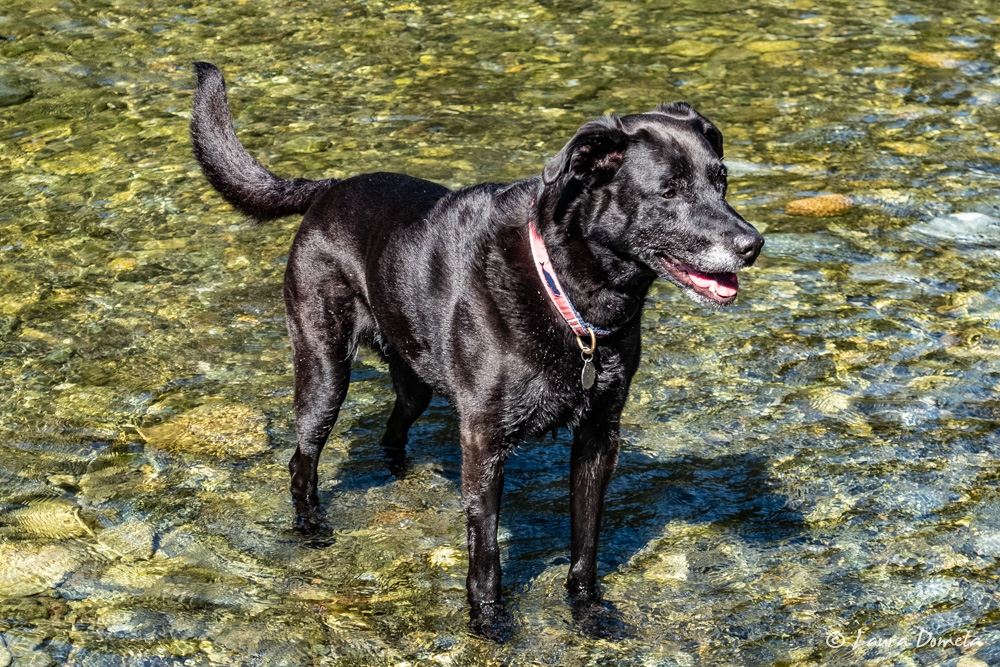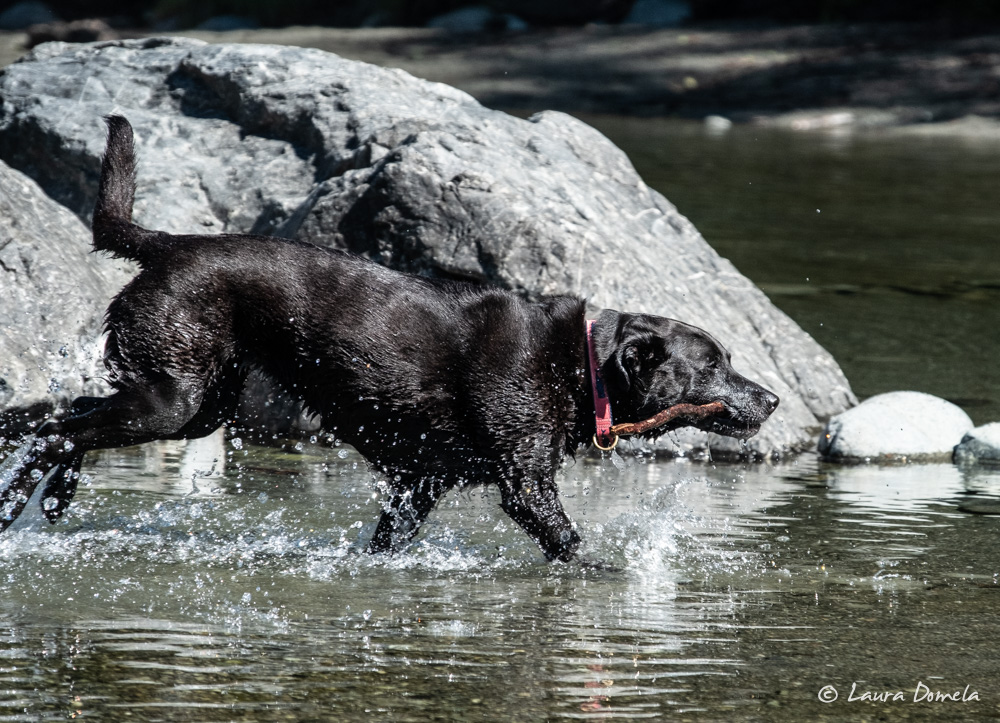 After our short hike, we drove a bit further up the Redwood Highway to the Hiouchi Cafe for some lunch. Great burgers, and super friendly service! The Hiouchi Cafe dates from the 1940s and used to be a gas station. They used to have those — old fashioned gas pumps, a garage, grocery, and bait store inside. When the gas pumps were removed, a couple of stills were built out back and the lube room was turned into a bar. Today, it's a sweet little cafe with delicious burgers!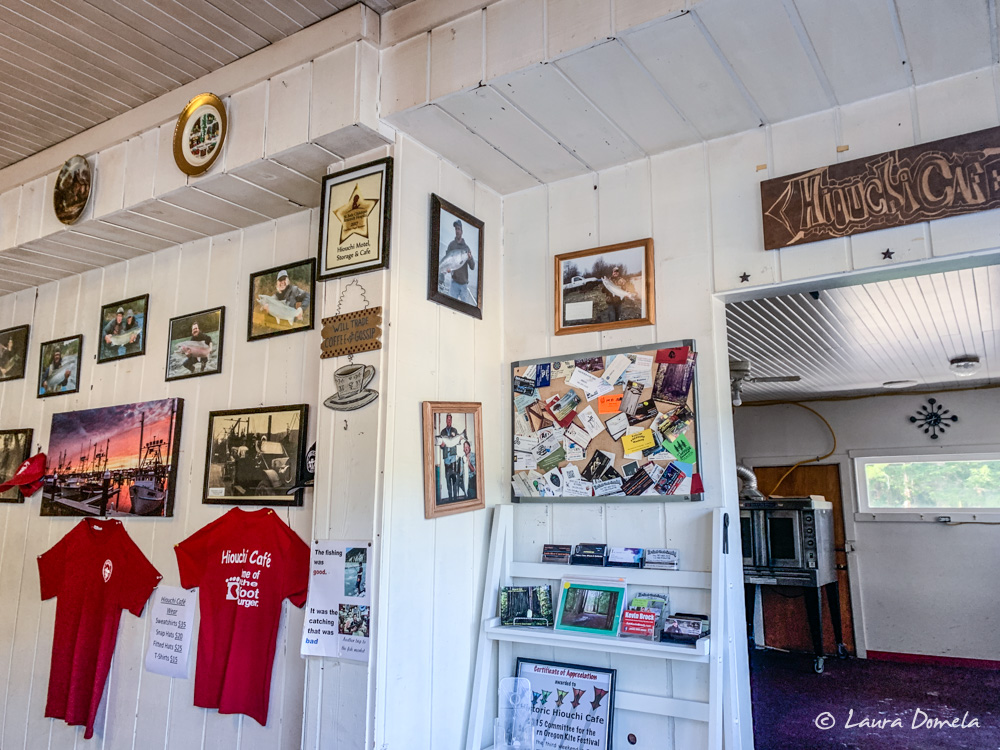 We continued on down the road after lunch, and headed for the Stout Grove. We stopped here at this Smith River overlook.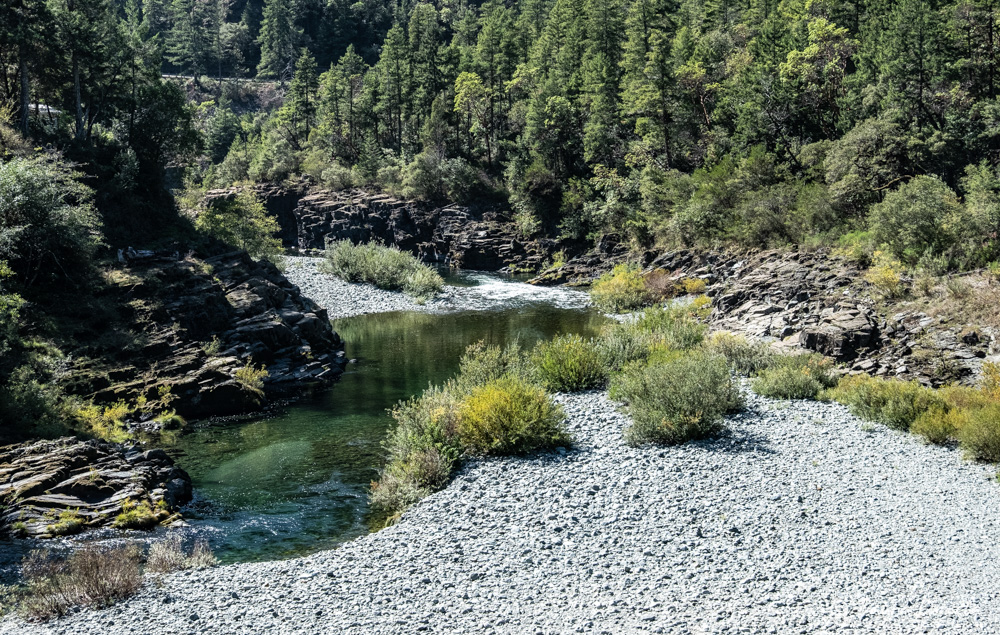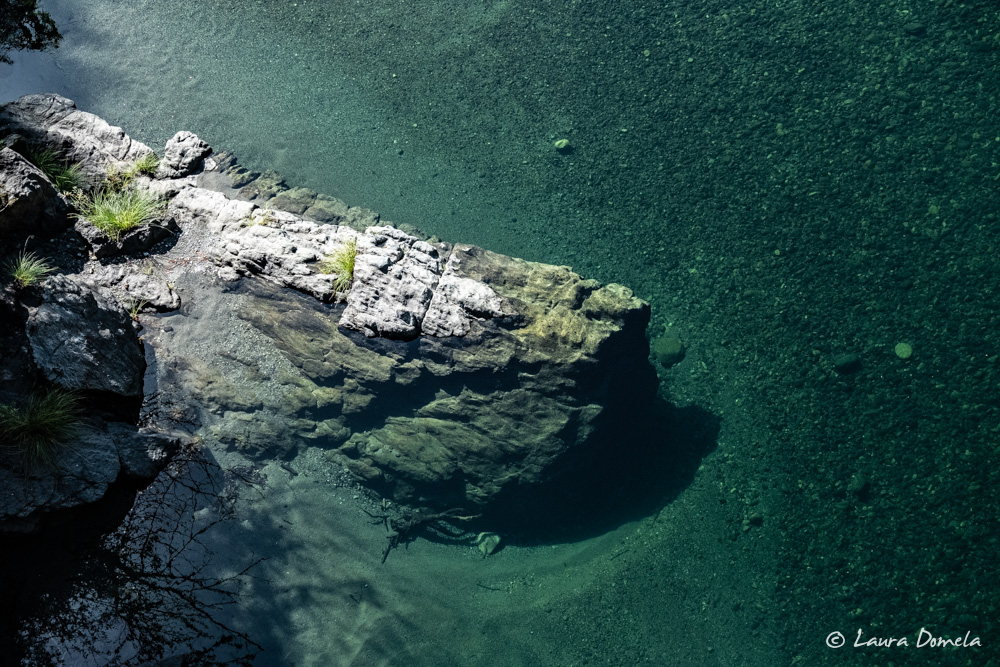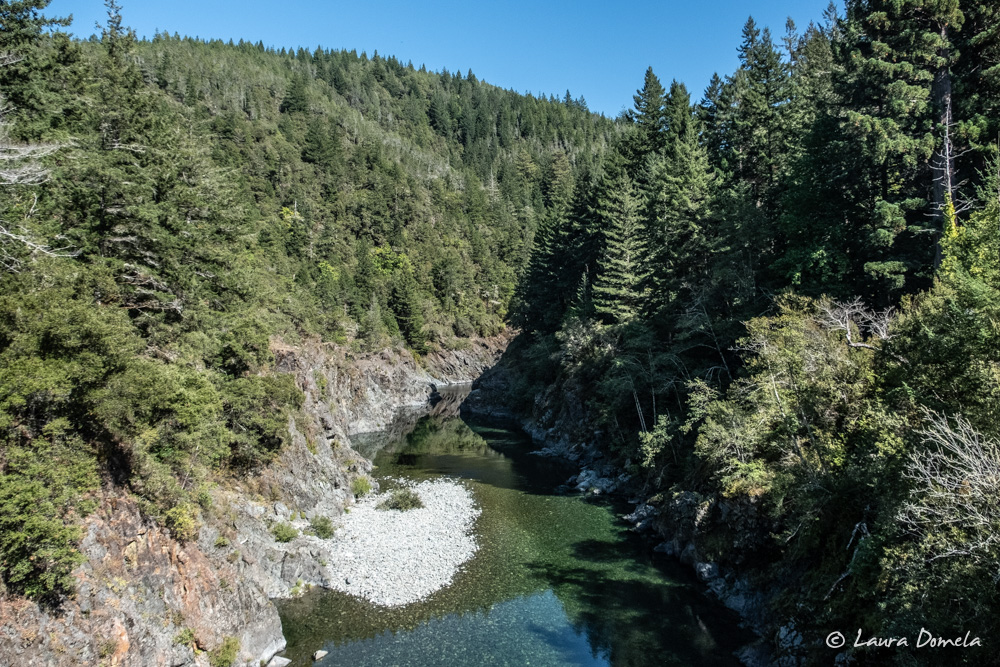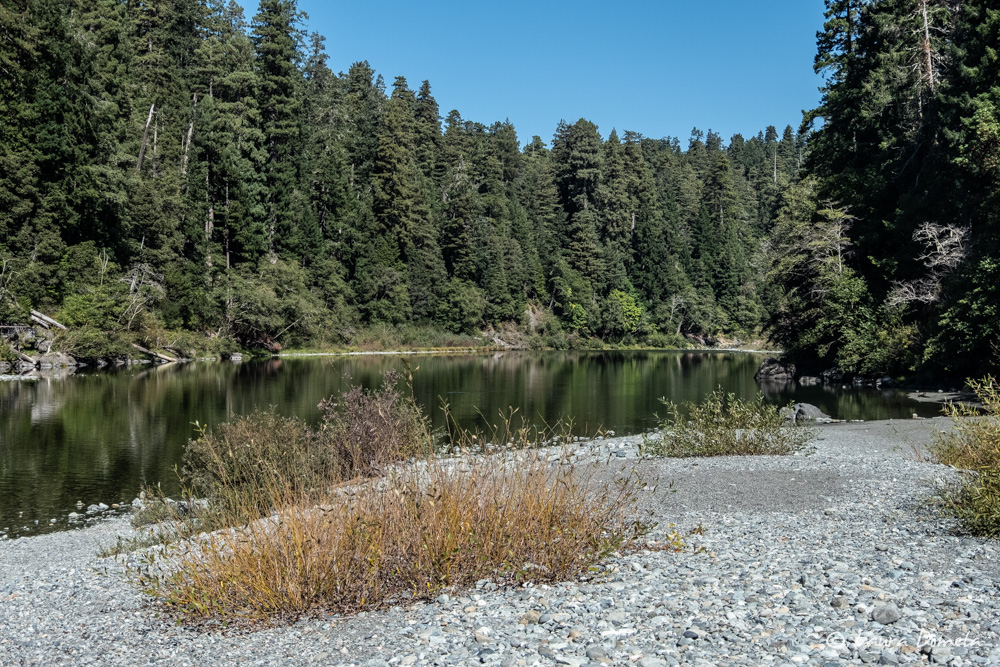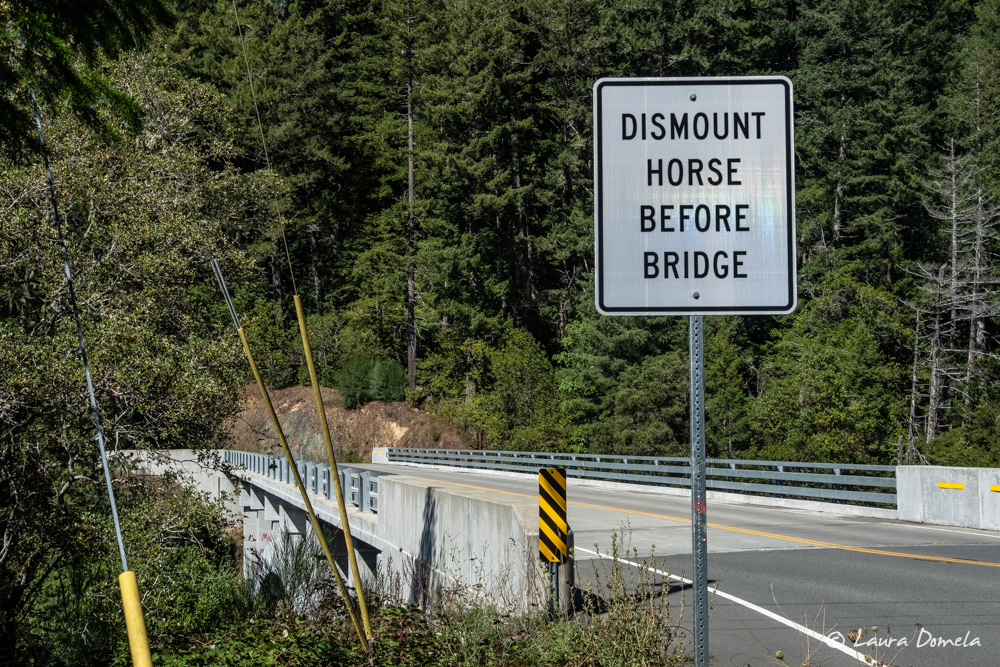 We parked at the Stout Grove trailhead and walked the loop trail. So beautiful!!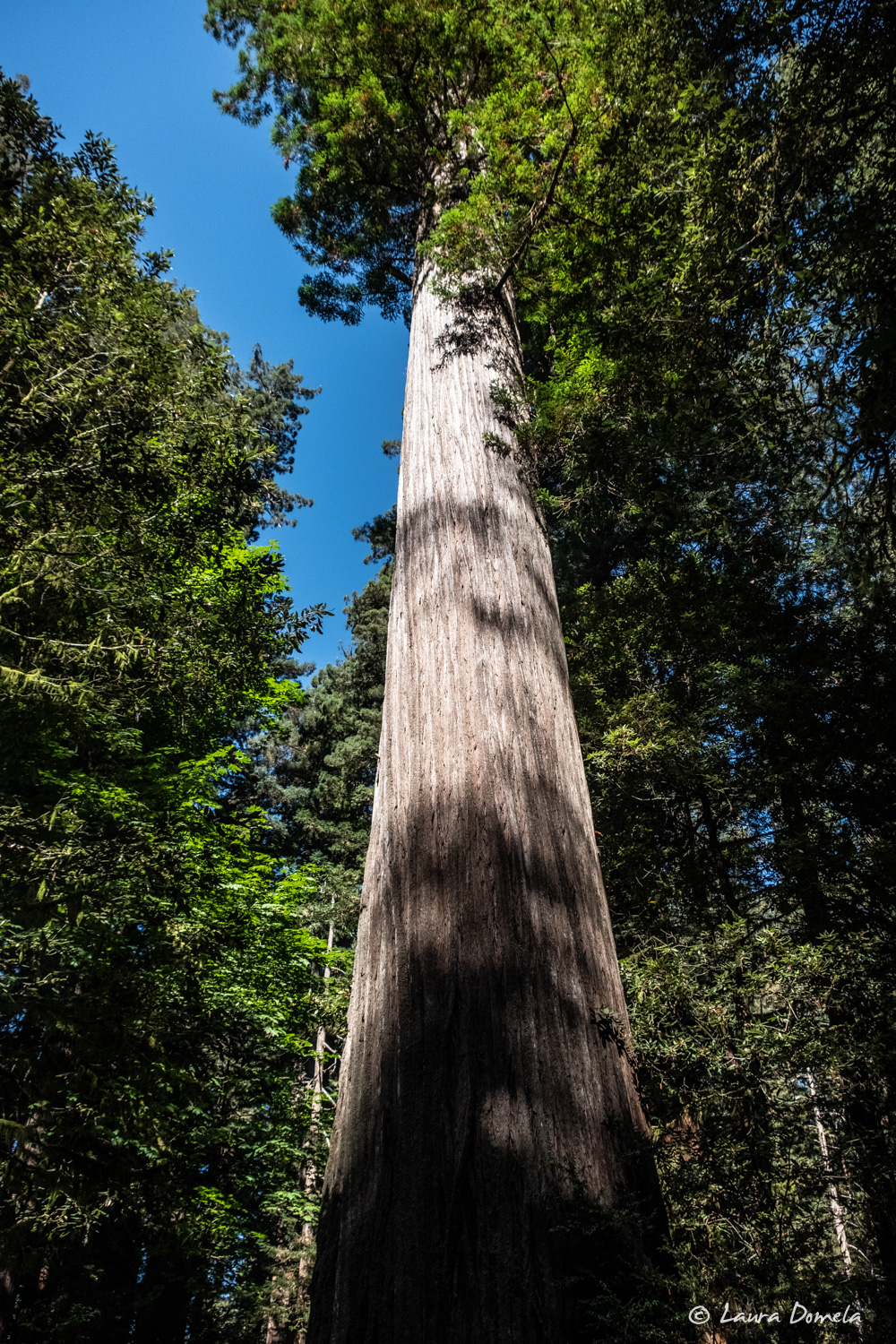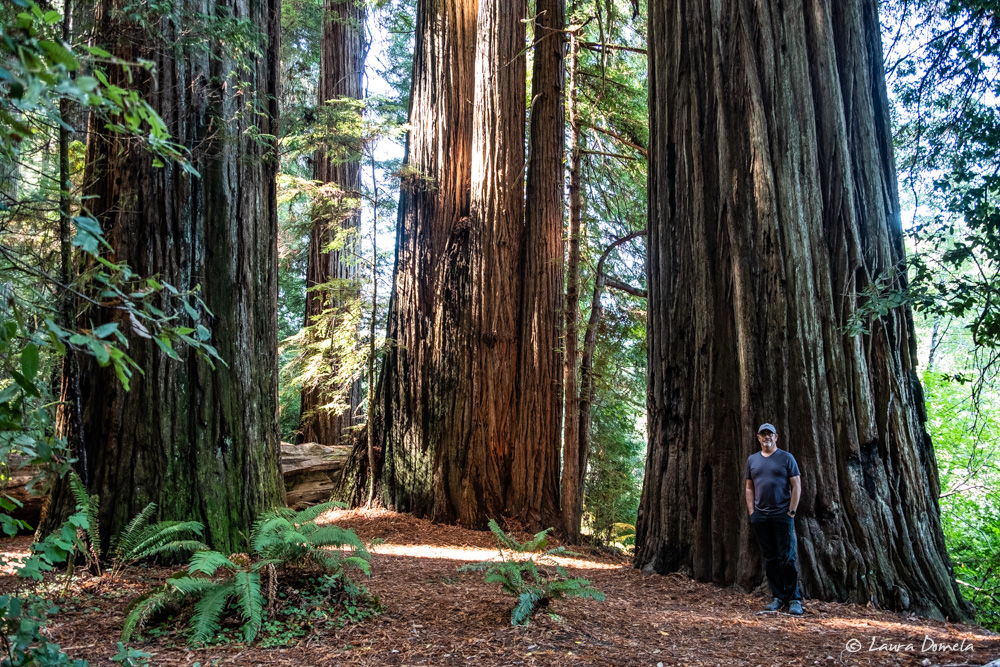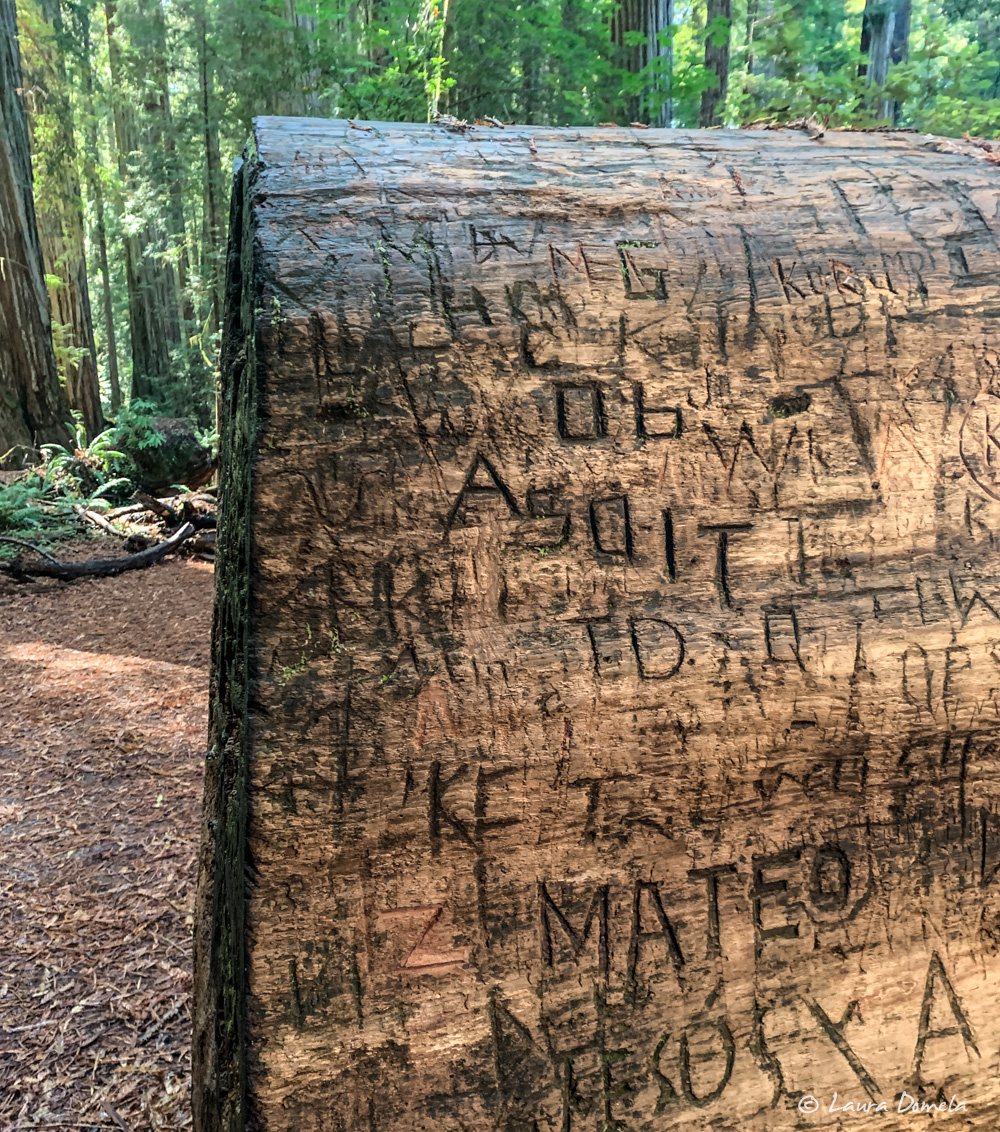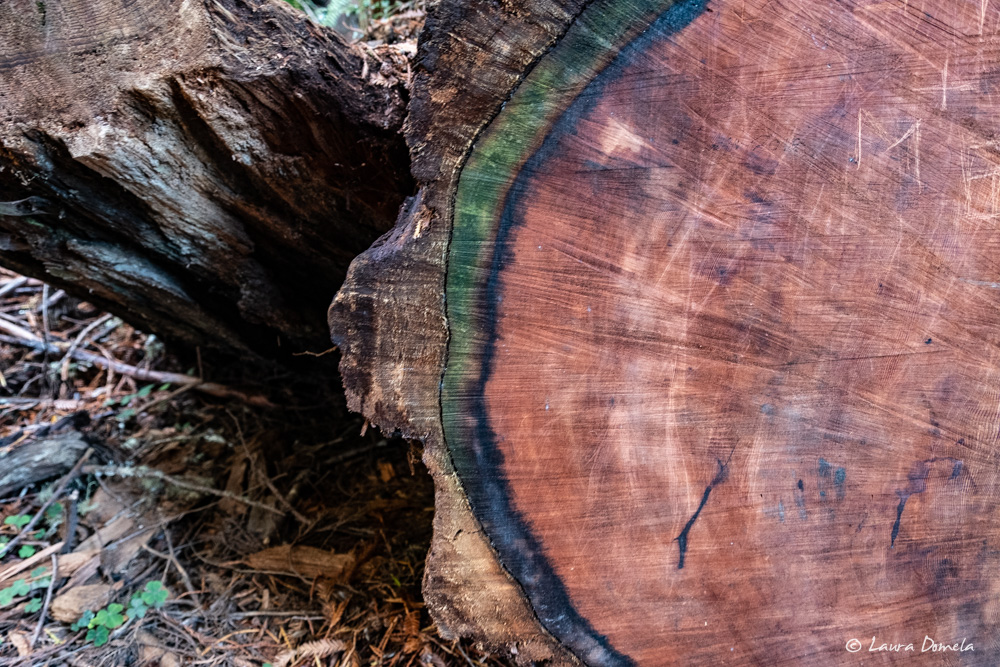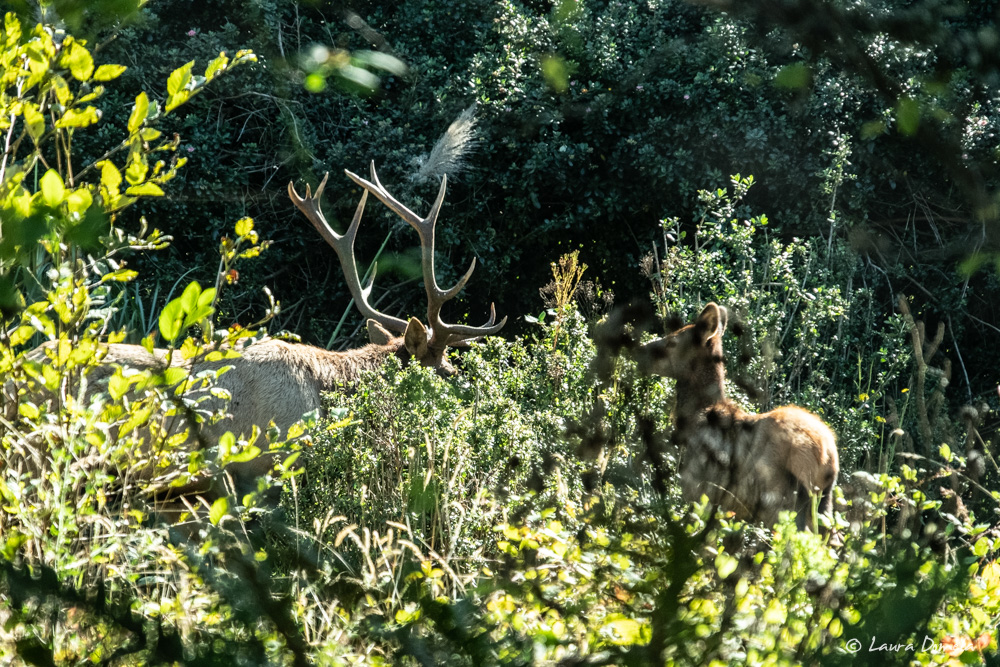 Back on Red Rover, we grilled some beef tenderloins, made a Caesar salad and some baked potatoes and had a fun dinner together. Scott and Abby are waiting for some parts for Epoch's stabilizer fins, and we've all ordered a few things from amazon to be delivered here while we wait.
Day 3: More fun with the rental minivan! First stop — Trees of Mystery!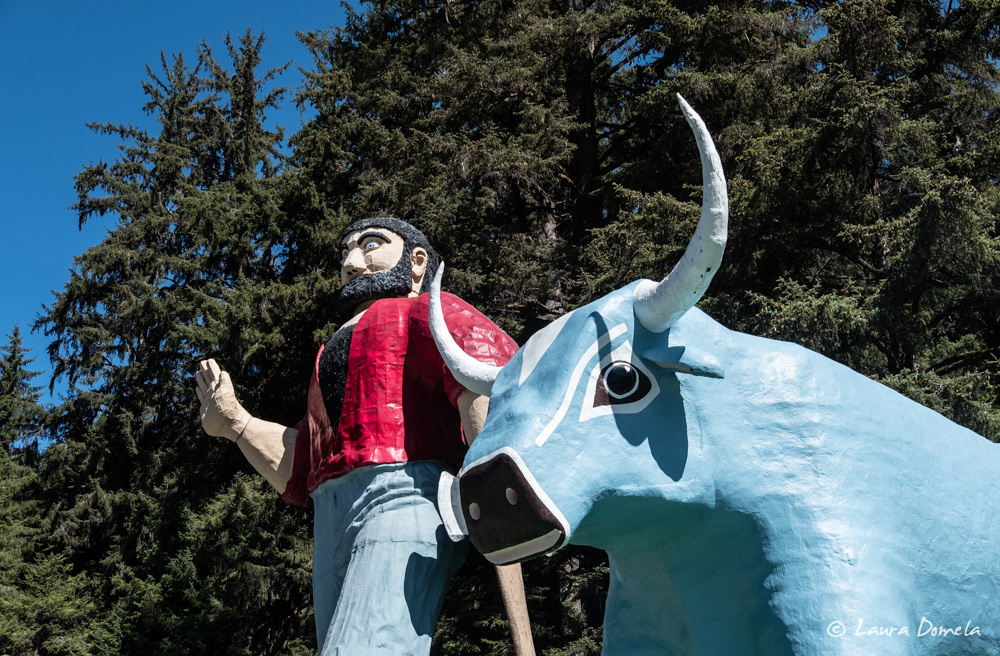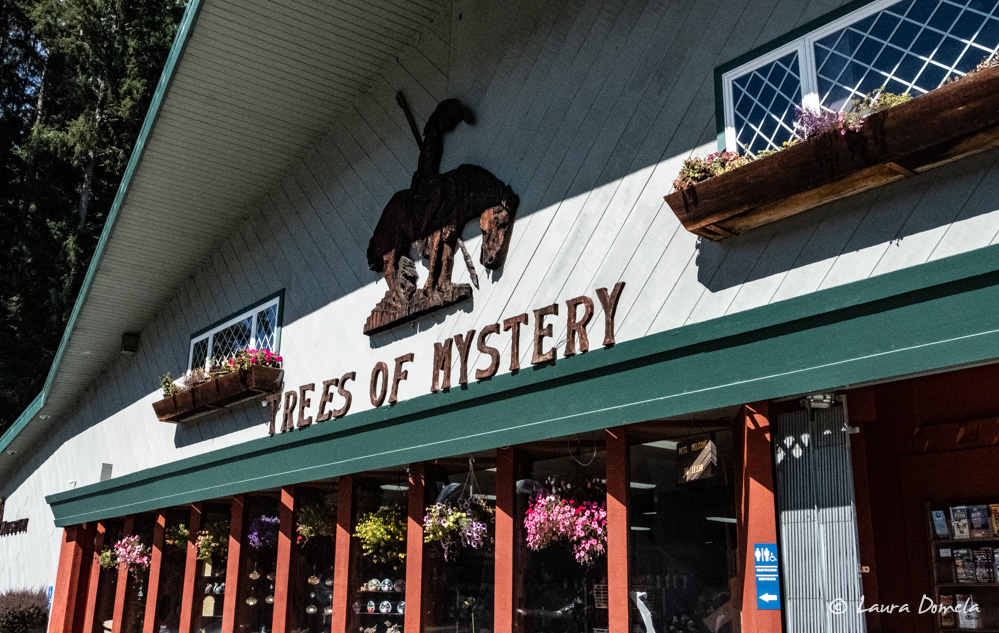 There's a great little museum inside, called the End of the Trail Museum (artifacts and history of the first Americans), which was interesting and full of cool stuff, including this stuffed mountain lion that Max was cautiously interested in.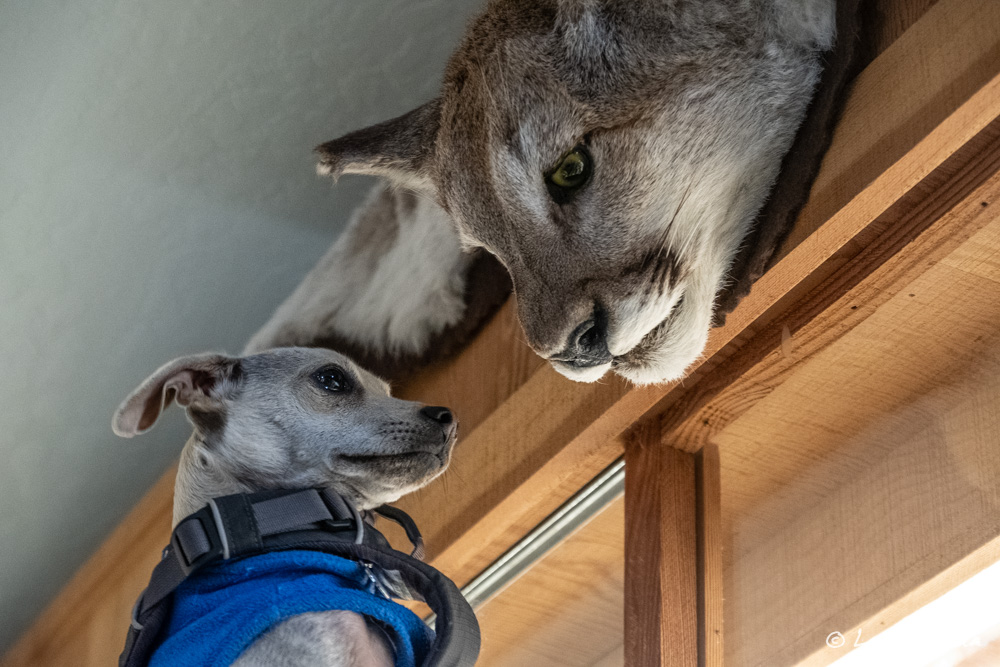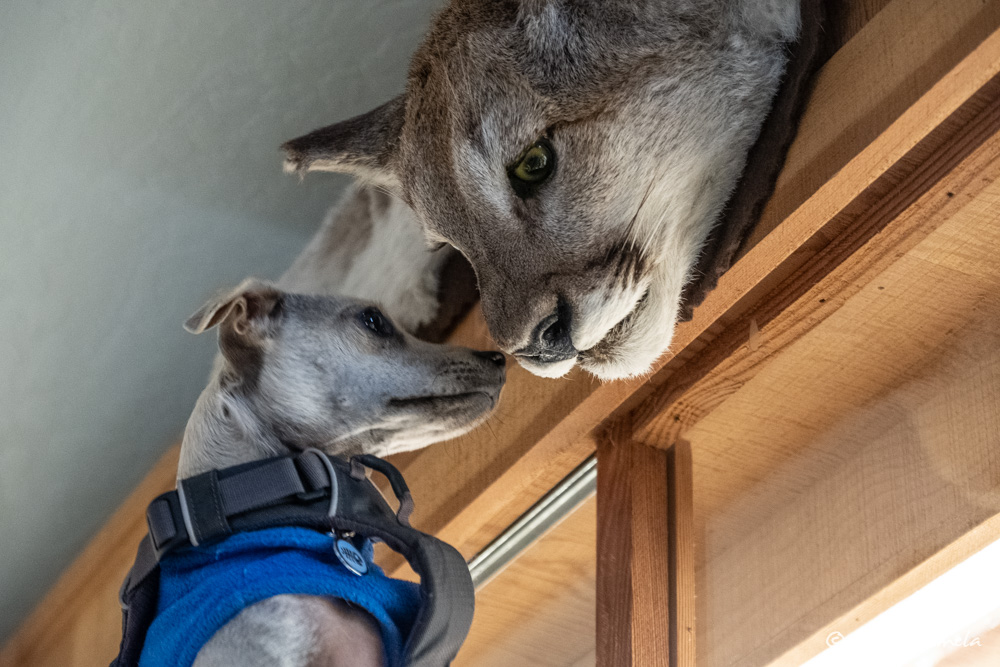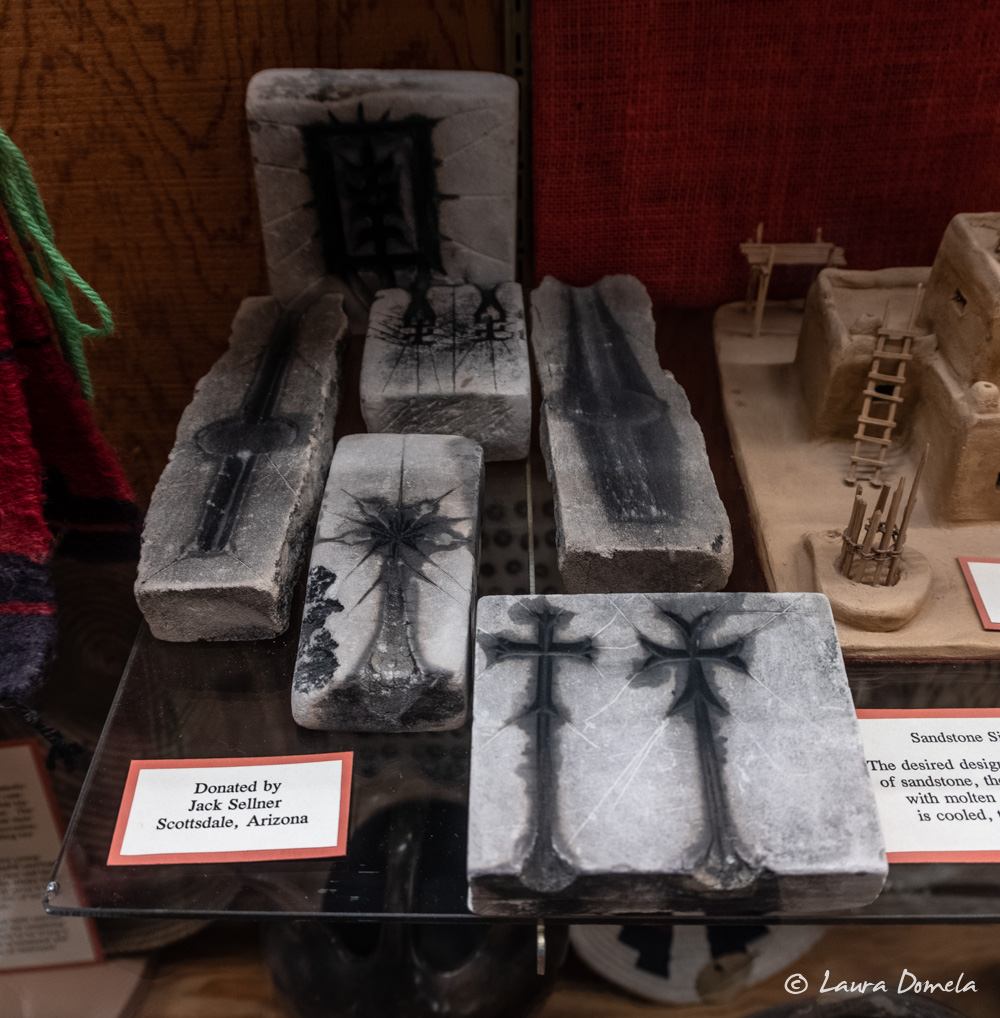 Next we headed further south to the town of Trinidad for some lunch and some beach wandering.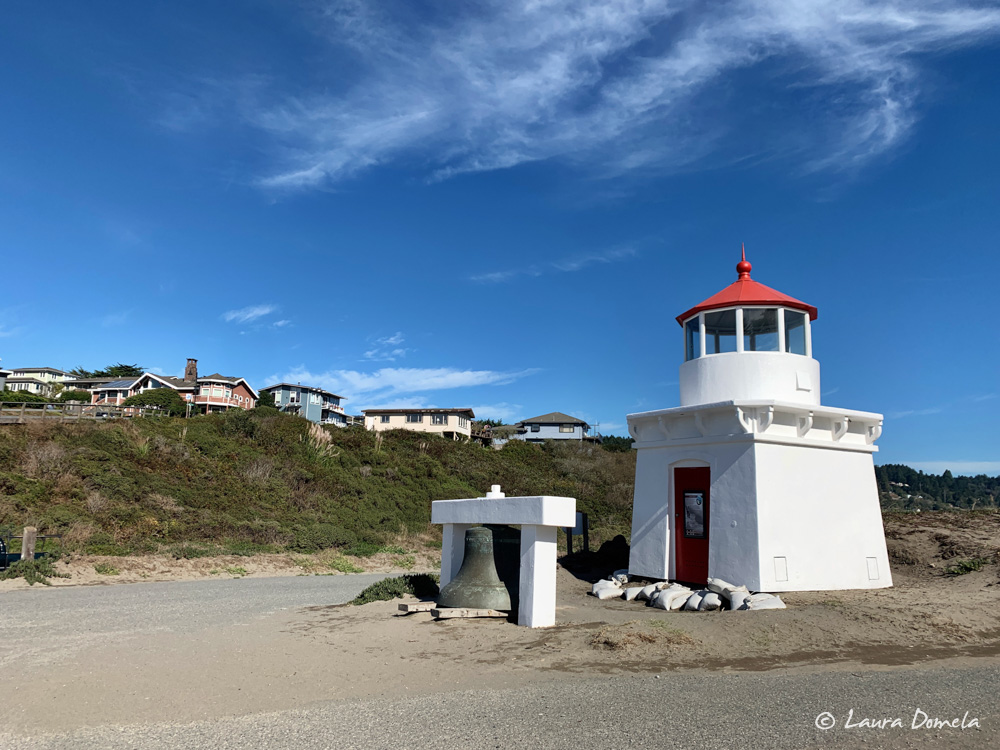 We ate lunch at the Lighthouse Grill, which was great, and also the home of the Mashed Potato Cone (mashed potatoes, pulled pork and gravy, I think), which none of us had, but looked kinda cool when an order of three of them walked past us.
After lunch we headed north back up the coast to Patrick's Point State Park, another spot we haven't been to since visiting in the Airstream. Still just as gorgeous as we remembered.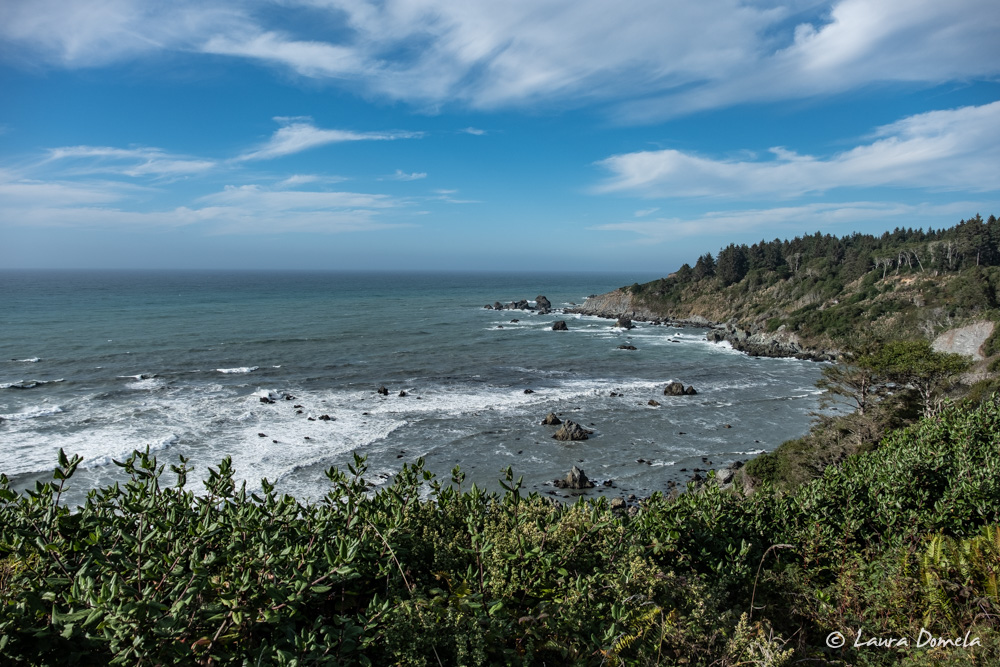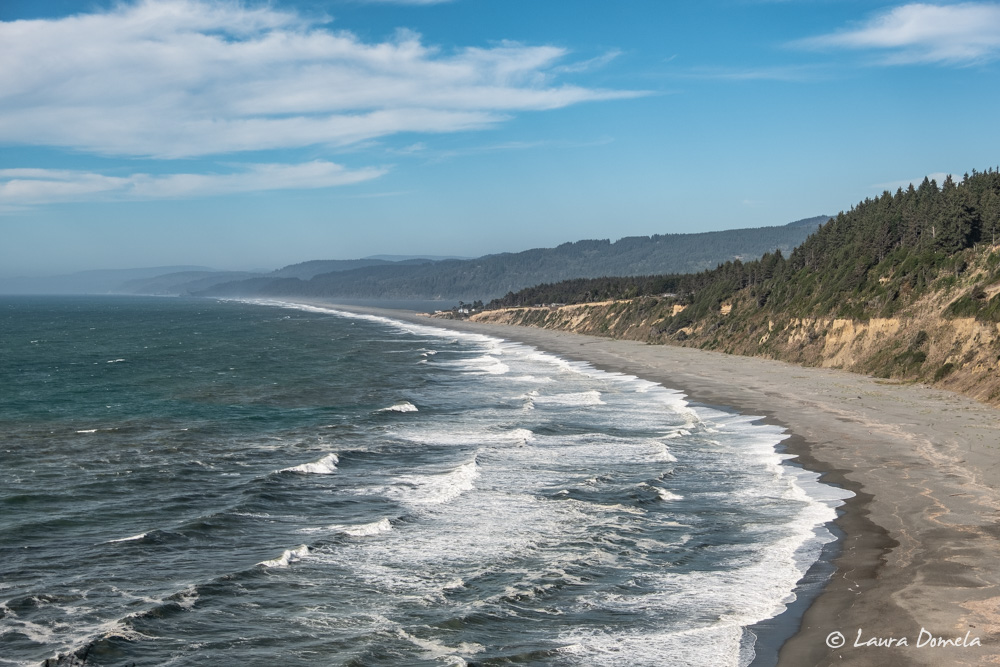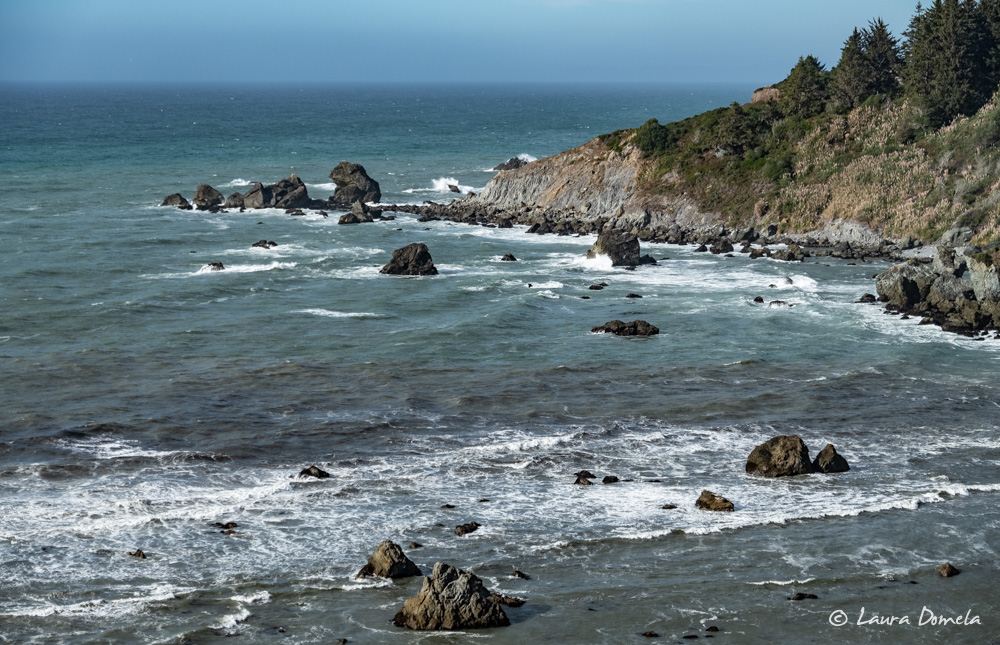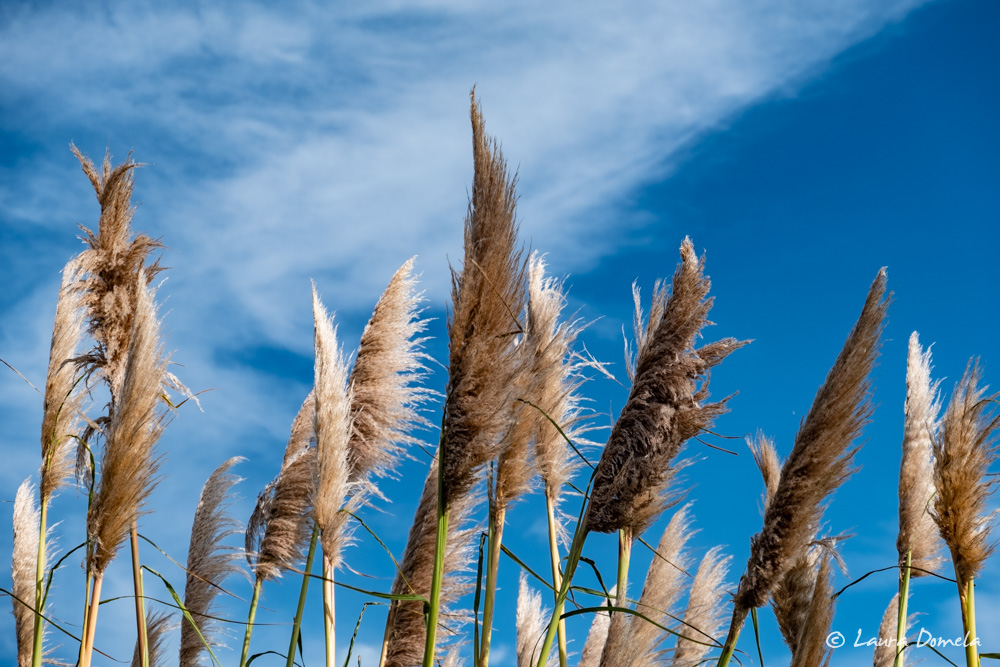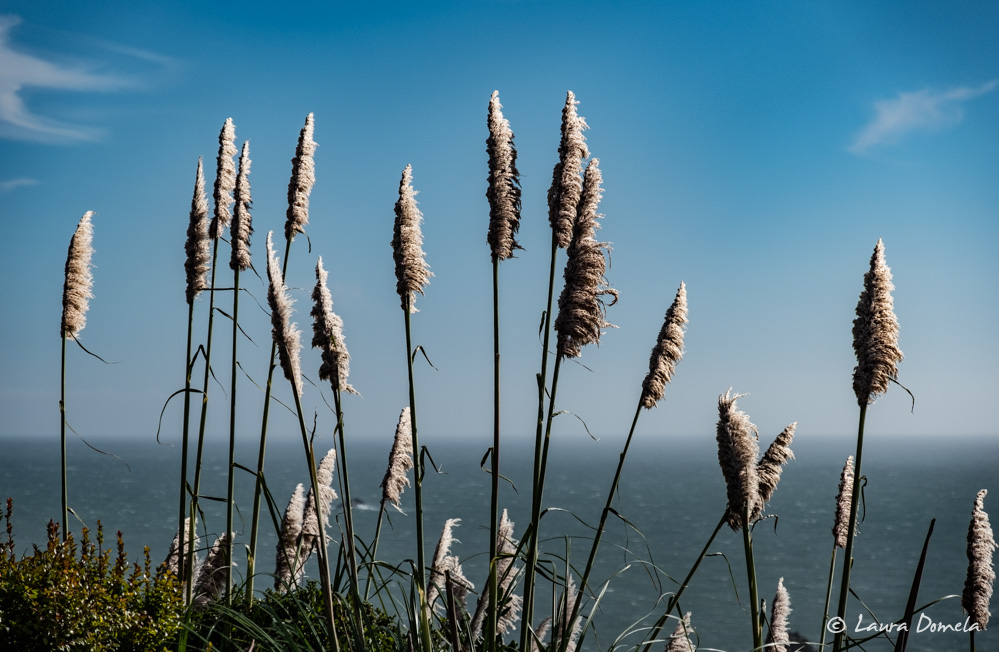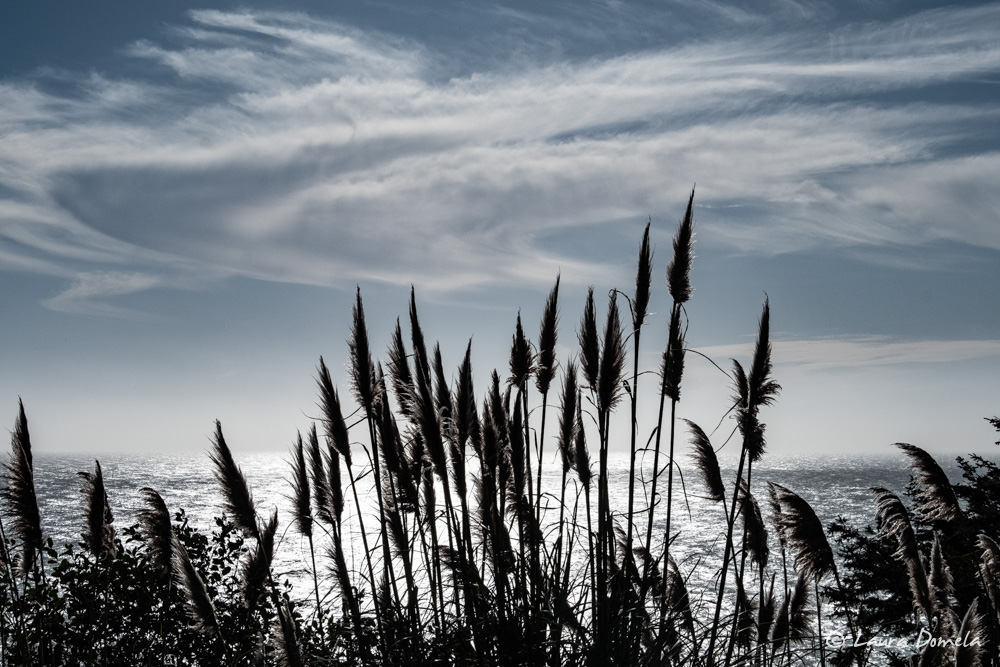 We saw plenty of elk along the roads we traveled, often in large herds of 20 or more. This big guy was napping on the roadside right next to the minivan as we drove slowly past, and didn't seem to care about us at all. Too bad we didn't get video, because as he slept, his breathing made his antlers move just slightly up and down. It was pretty cute.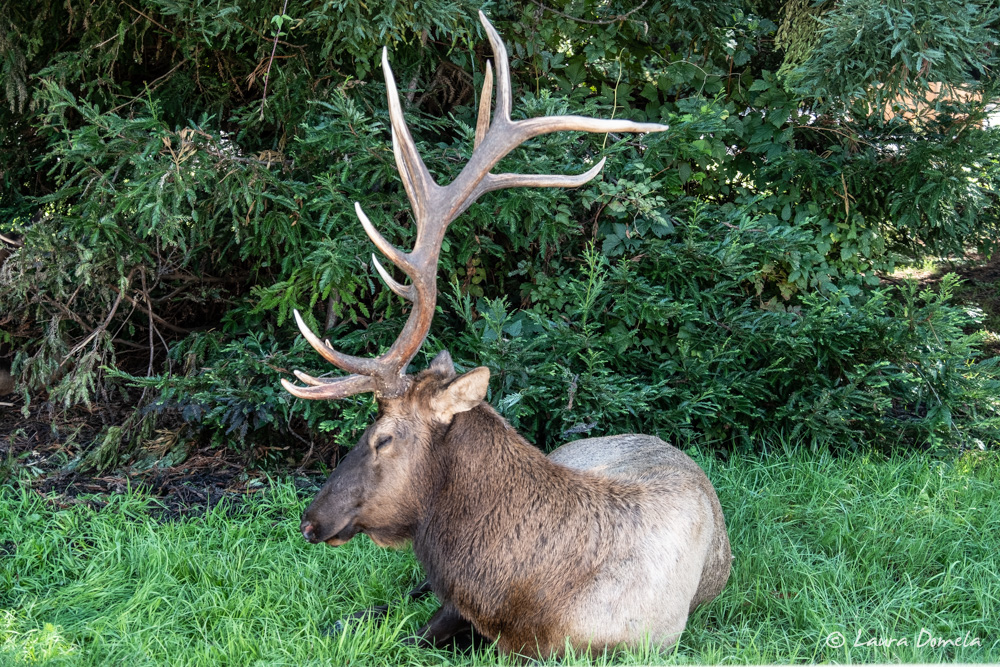 Day 4: While the Kevins and Scott from Epoch all worked on boat projects, Alison and Abby and I took the minivan out for some grocery shopping, but first, a spin along the coast to the north of Crescent City. We did a quick drive past the trailhead at Point St. George and made a plan to come back on Day 5 for a hike, then continued north to see if we could get a view of Lake Tolowa and maybe check out Tolowa Dunes State Park. On Google Maps, it looked like there was a neighborhood just south of the state park, and a couple of roads between the sea and Lake Tolowa….so off we went!!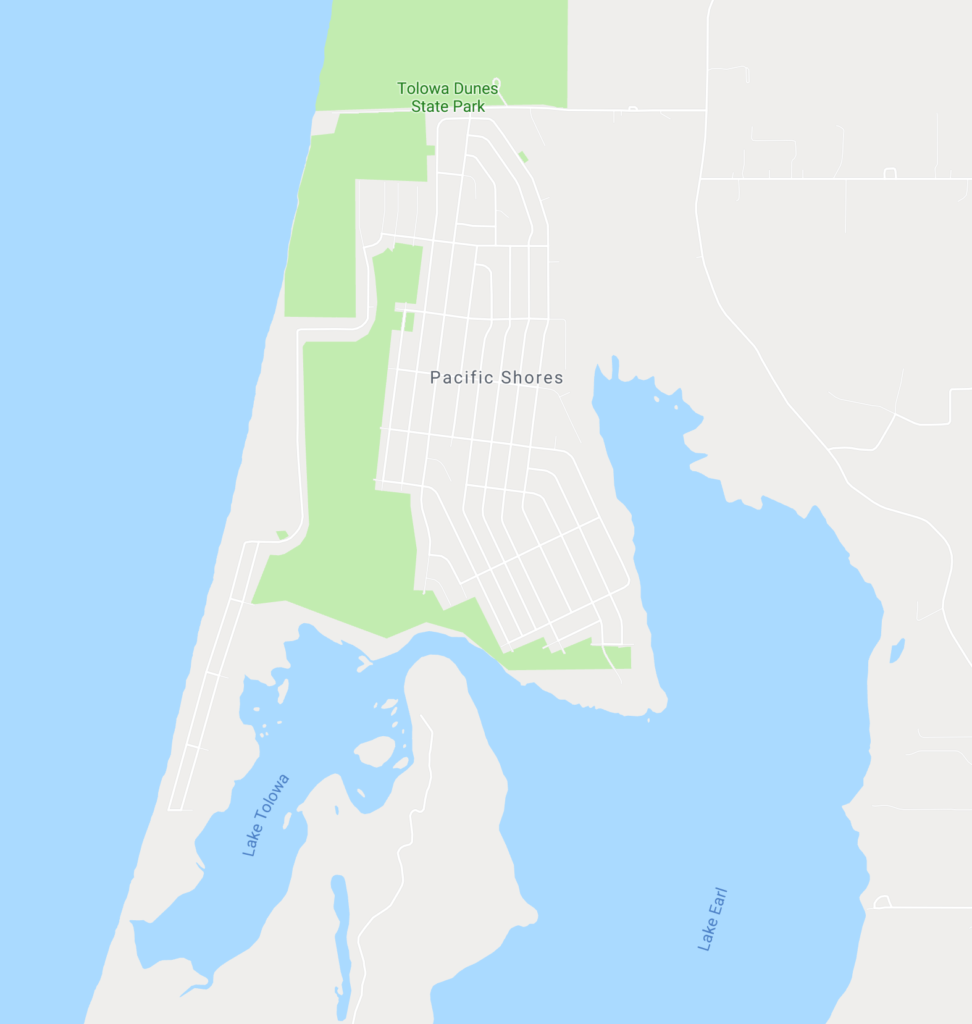 Tolowa Dunes was as you might expect — grass-covered dunes, and miles and miles of beach.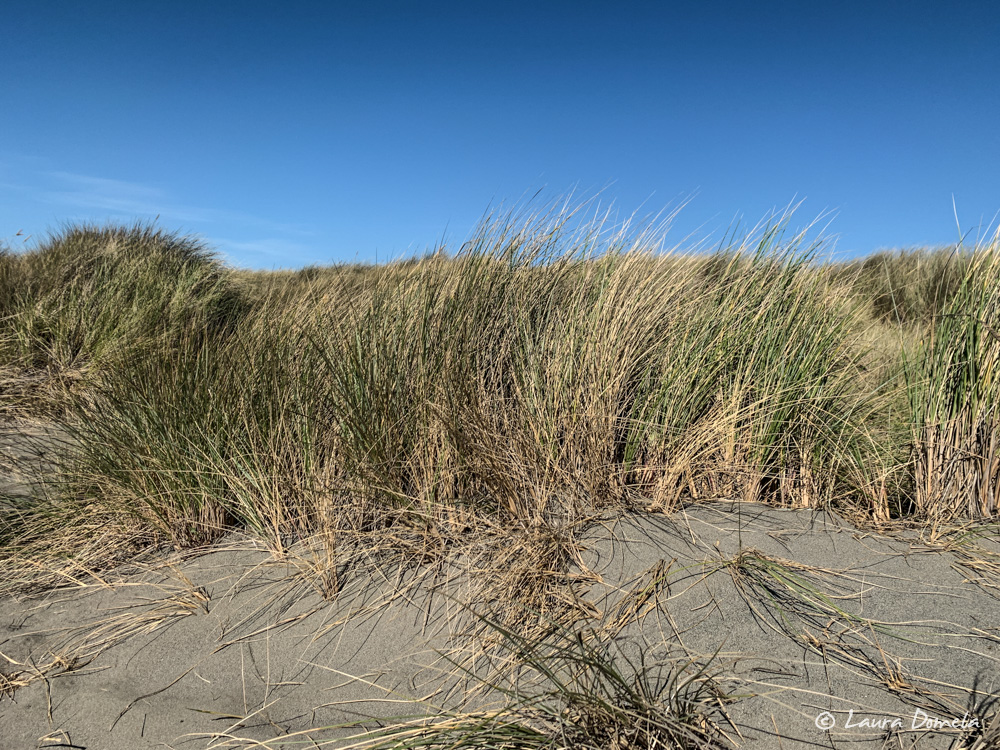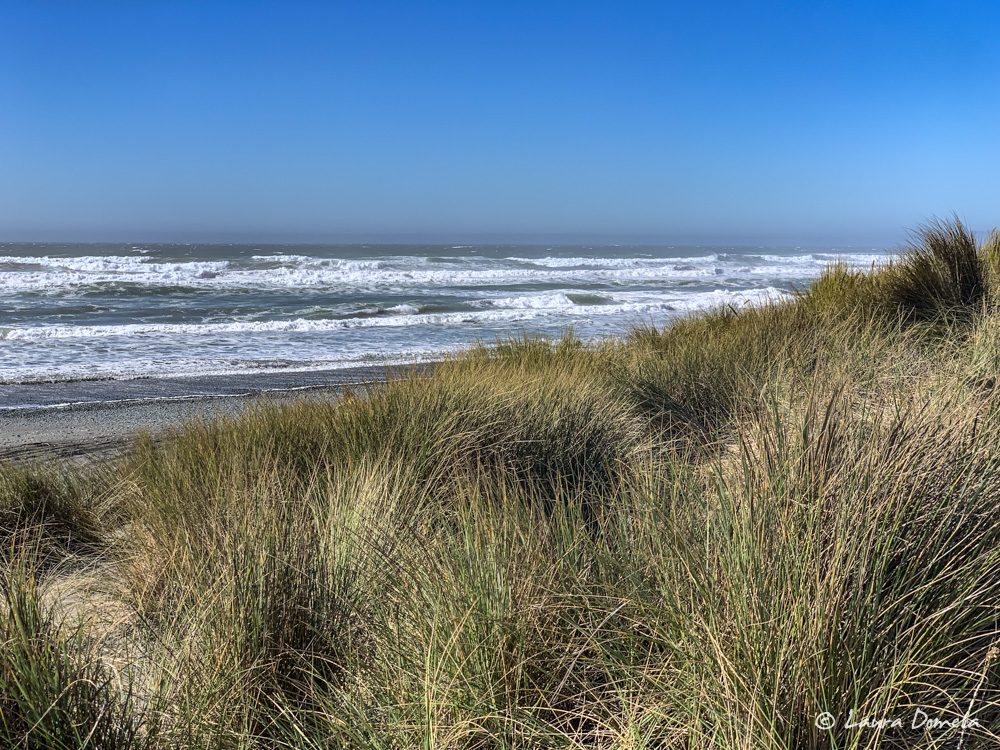 The bustling neighborhood of Pacific Shores, however, was not as we expected. There were streets (some gravel, some asphalt, all with potholes). The streets had names, but that's about it. Marie Lane, Lindsay Lane, Courtney Lane, etc. No street signs, no utilities, no infrastructure…just a nicely gridded plan (all hat, no cattle, as they say). So we got out the Googles [Wikipedia]: "Pacific Shores is an unincorporated community in Del Norte County, California. It lies at an elevation of 20 feet. It contains an abundance of streets laid out in more or less a grid. In 1963, the 760-acre area was subdivided into property lots that have been undeveloped since the land became protected by The California Coastal Act of 1976." We saw maybe half a dozen RVs as we drove through, with evidence of some dirt-biking and ATV-riding fun. Otherwise, it was just a deserted dream of beachfront bliss.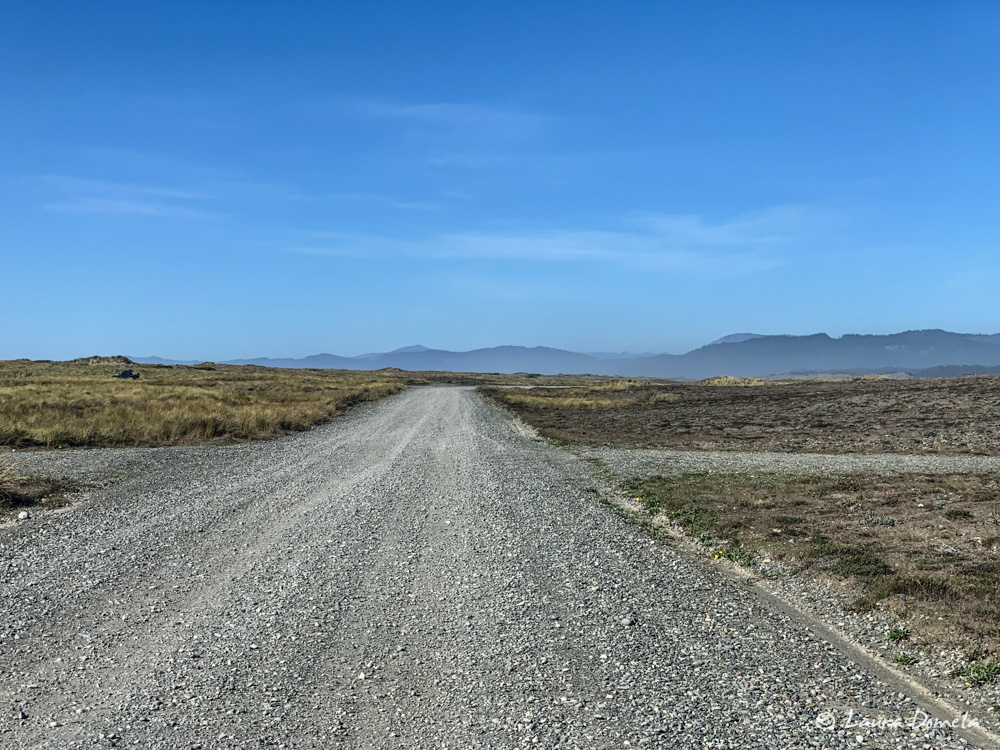 Here's what we'd have noticed if we had looked at the satellite layer in Google Maps: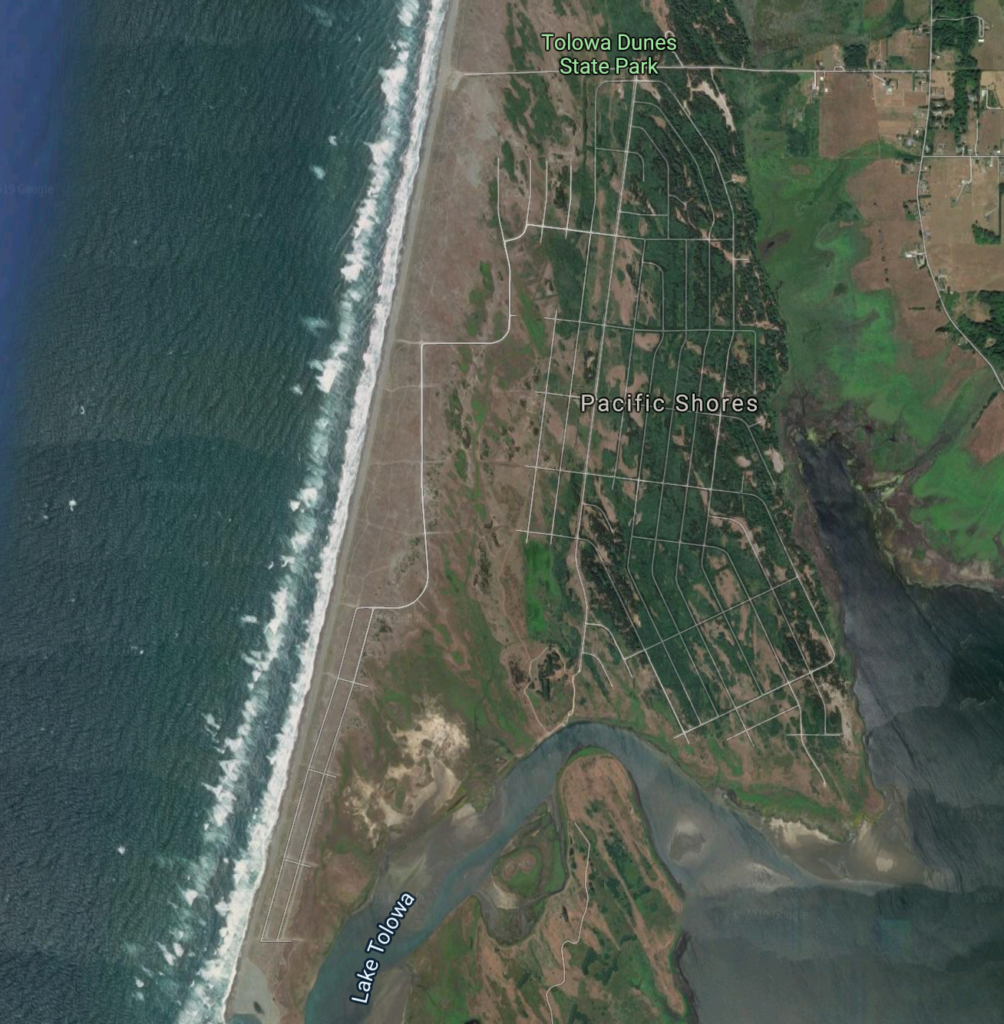 Day 5: Alison has a 25 year old Italian waffle maker that she LOVES, and it makes killer waffles (we made some a few days ago). But it's got some issues. Two of the four legs have broken off, the lifting handle is broken (a "nub"), and it's got a serious patina of…well, we don't really know what. But she loves it. But Kevin (Alison's Kevin) does not love it as much, and so while we're in port and able to shop online like fools, he ordered her a fancy All-Clad replacement waffle iron. And so…a Waffle Off was in order.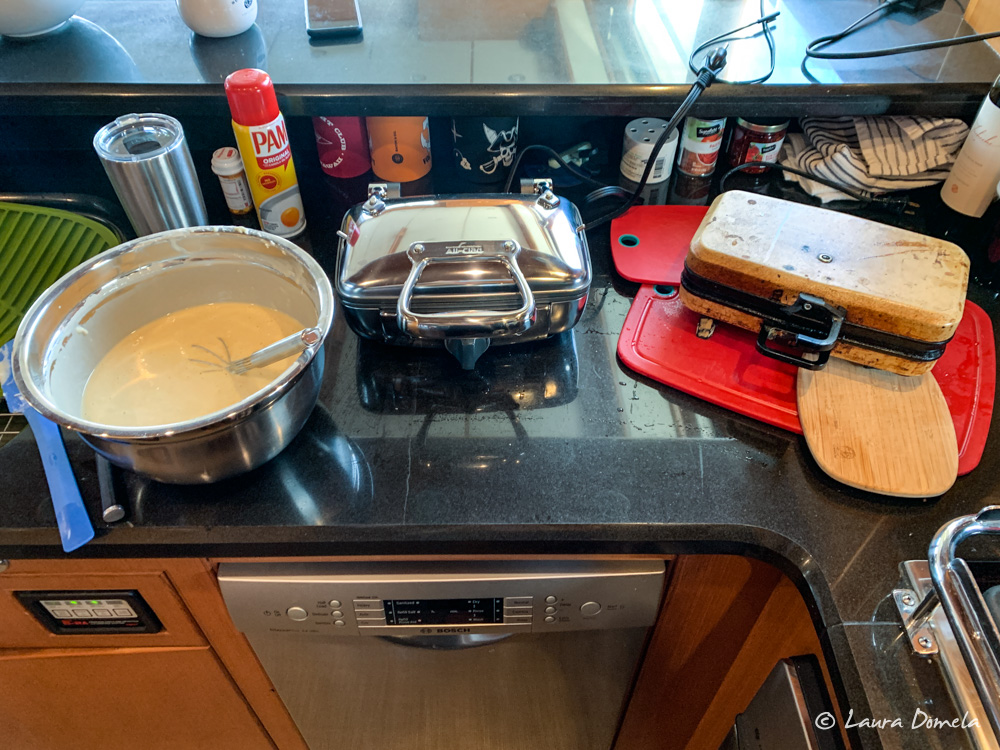 Sadly (and ironically) Alison's beloved vintage waffle maker died the morning of the Waffle Off…it got hot, but then faltered back to luke warm and would not make a waffle if its life depended on it. It was a sad moment, and reminded us all of one of our favorite commercials.
After a delicious breakfast of new waffle maker waffles, fresh fruit, bacon, sausage, and coffee, we headed out for a good long hike from the Point St. George trailhead.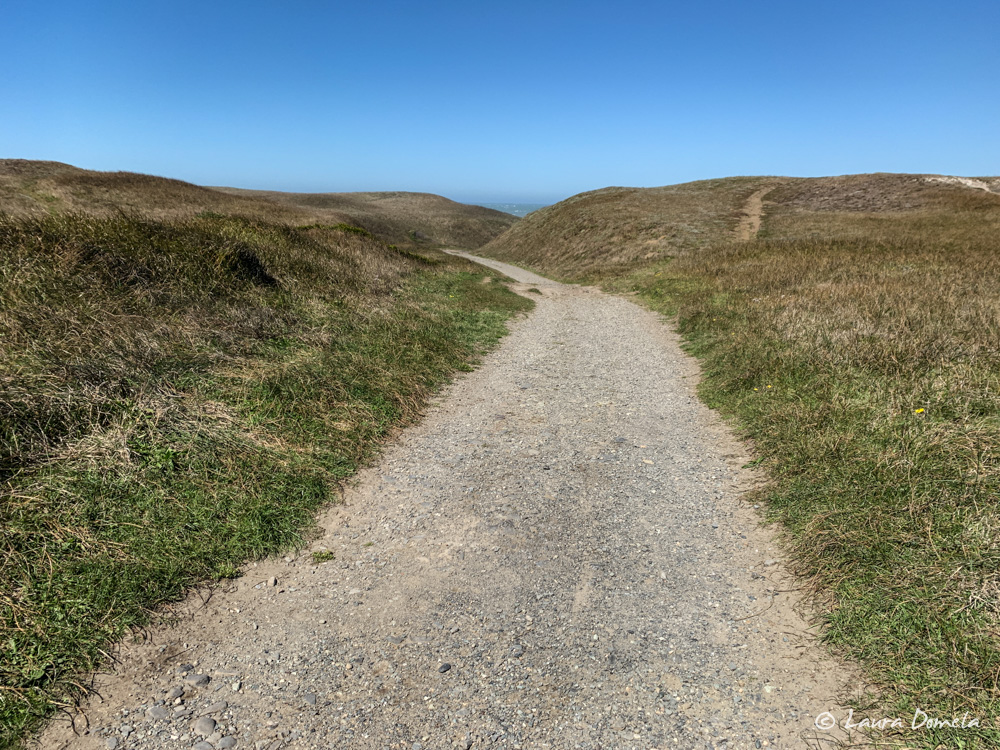 We threw many dog sticks for Zoe and Max, walked about three miles, and enjoyed the nice weather.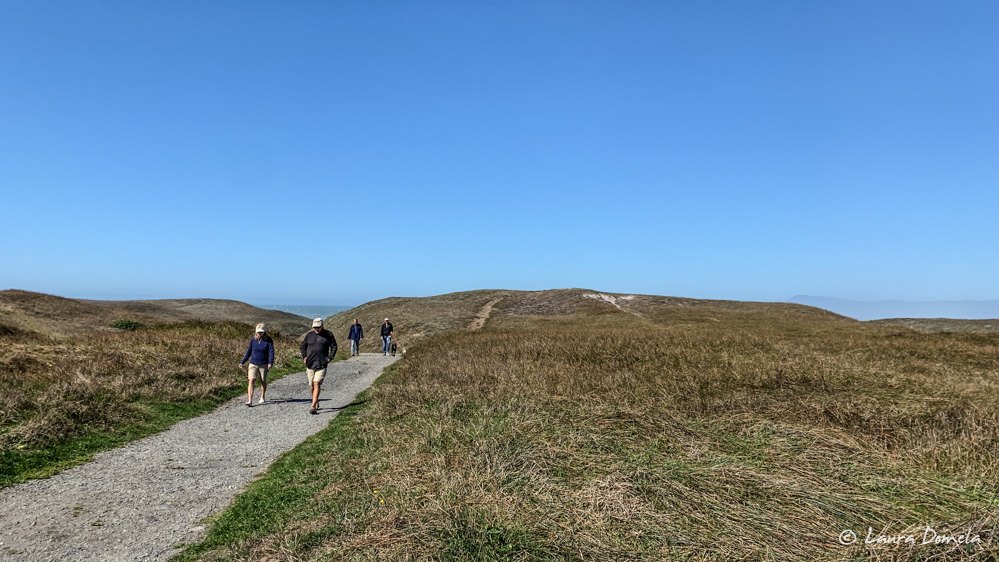 We'll likely be here through this weekend, so we may make another trip out to the redwoods for more hiking and sightseeing. We're definitely antsy to be back on the water! The current goal/plan is to head out maybe Monday morning and make the 36 hour leg to San Francisco. Sadly, that will be the end our trip with Kevin and Alison. They'll continue on down to Dana Point and then on to Mexico, and we'll head back up to Victoria BC to get Airship. Fingers crossed for a good weather window!!