After two days in Wrangell (picking up the grandkid, reprovisioning, etc.), we decided to check out a place we hadn't been before — Anita Bay. We recently got a tip from a local fisherman that Anita Bay was great for halibut, so off we went!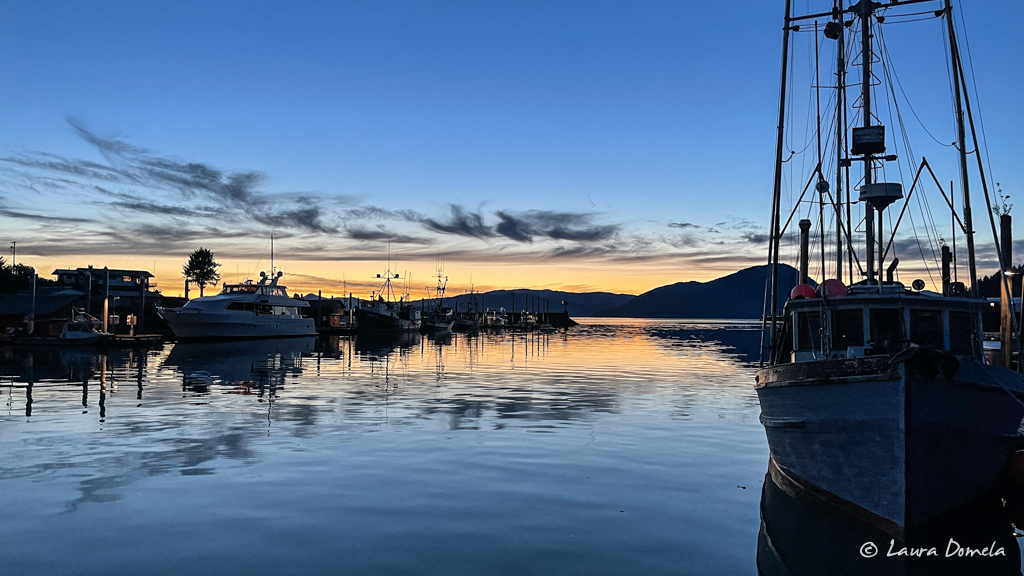 Anita Bay is south from Wrangell down Zimovia Strait, and the head of Anita Bay is just over 5 miles from the entrance! There were several gill net boats floating around inside when we arrived, waiting for an opening at noon. We anchored far in at the head in about 40 feet, past where any gill netters were waiting to set their nets. Tree-laden mountains surround the bay, but it's definitely not an intimate setting. There's room for plenty of boats, but it's a commitment to cruise all the way to the head.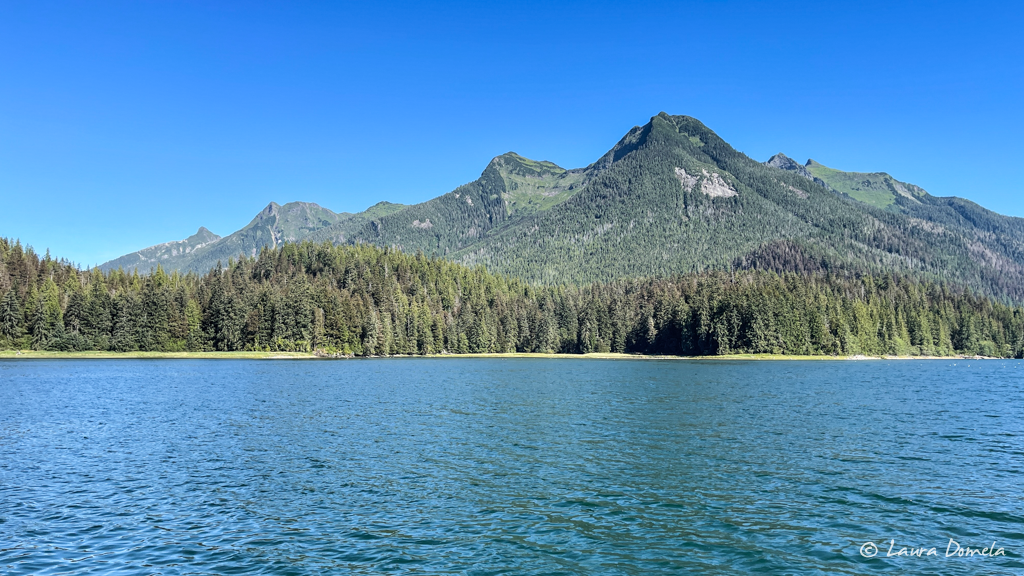 The fishermen headed out to see about some halibut and I did some cleaning up and relaxing and then prepped for dinner later. No fish were caught (well, one rockfish that went back), but we had a great day in a new-to-us anchorage. One of the gill netters had a great fishing playlist he blasted every time he set or pulled his net, which was great to watch and listen to. Another gill net boat had a jet ski they'd speed around in occasionally…it seems like both of those things could have been loud or annoying, but neither was. We were in their backyard, after all.
In the morning when we woke, we could see a warm glowing reflection in the chrome around the portholes, which usually means I should get up and take a photo because the sunrise is probably gorgeous. But bed is warm. It started to sprinkle and I remembered the hatch to the upper deck was open (which is right over where we hang our Grudens and keep our boots) so I figured I should go out and close the hatch to keep that stuff dry(er) — and maybe take a photo or two. Glad I did!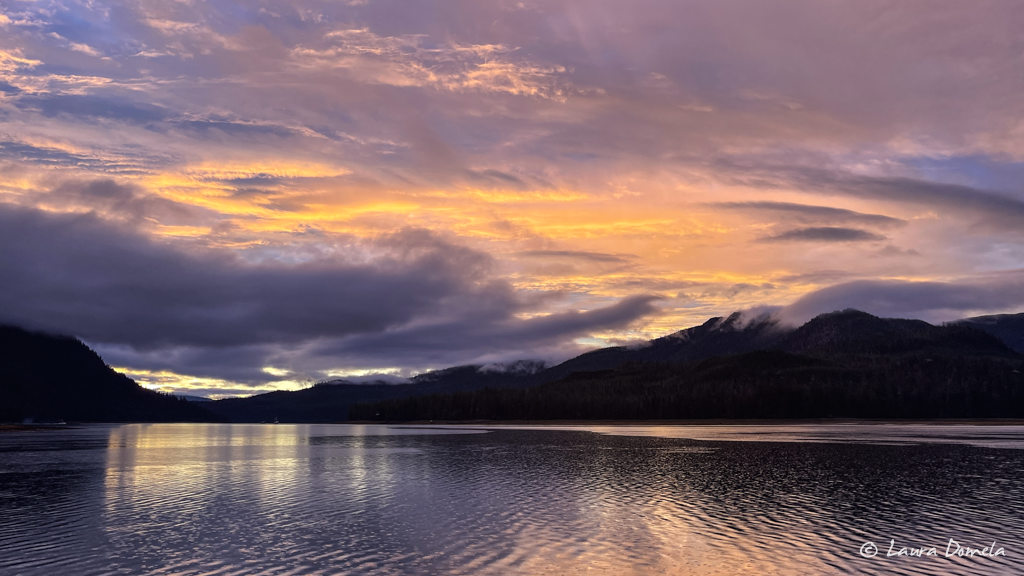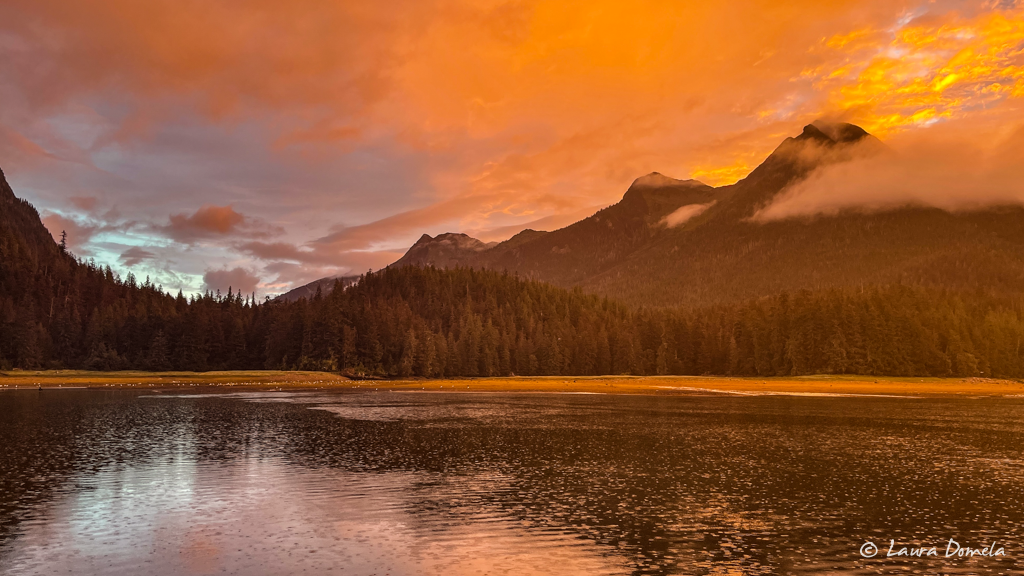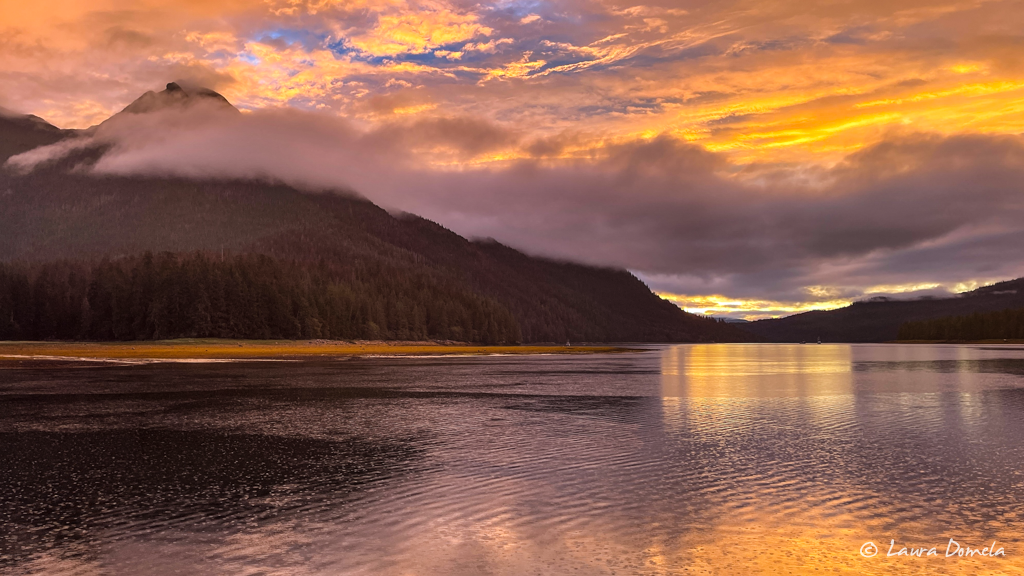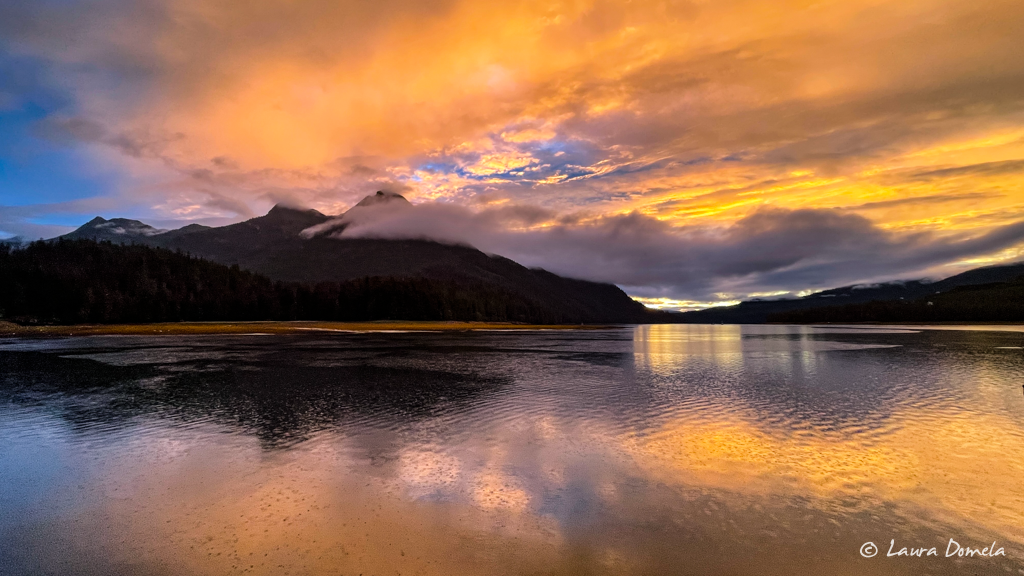 Next we cruised down to Thoms Place, which we had to ourselves the entire time. We put out a couple crab traps, did some dinghy exploring, and called it a night after some games and a movie.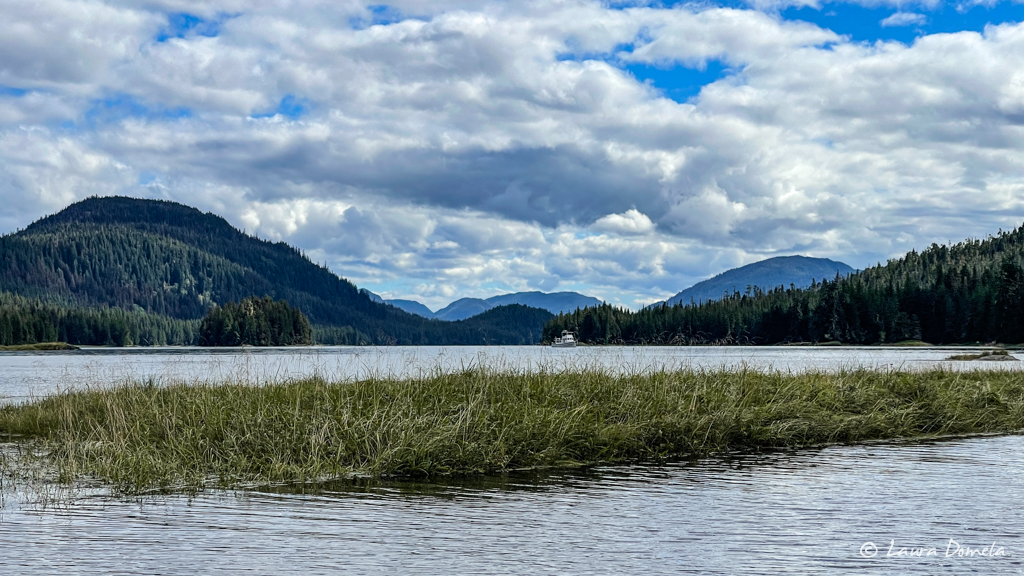 In the morning we had one keeper Dungeness, so we cooked it up and gave the grandkid his choice of how to eat it (crab dip, crab sandwich, etc.) and he opted for "just straight crab" so that was an easy one!
We were watching the weather and it was looking like we might need to wait a couple days somewhere, so we chose Meyers Chuck for our next stop.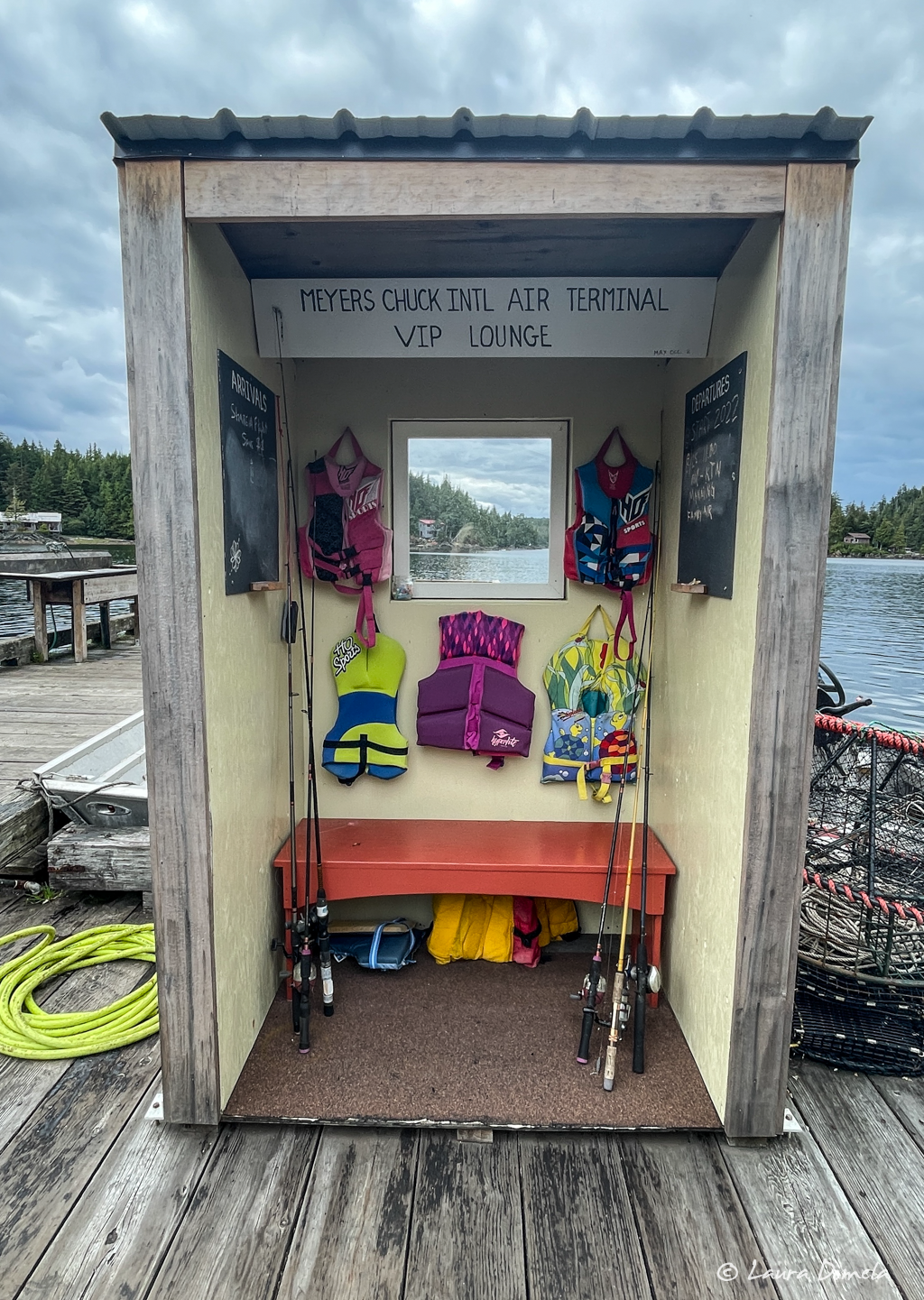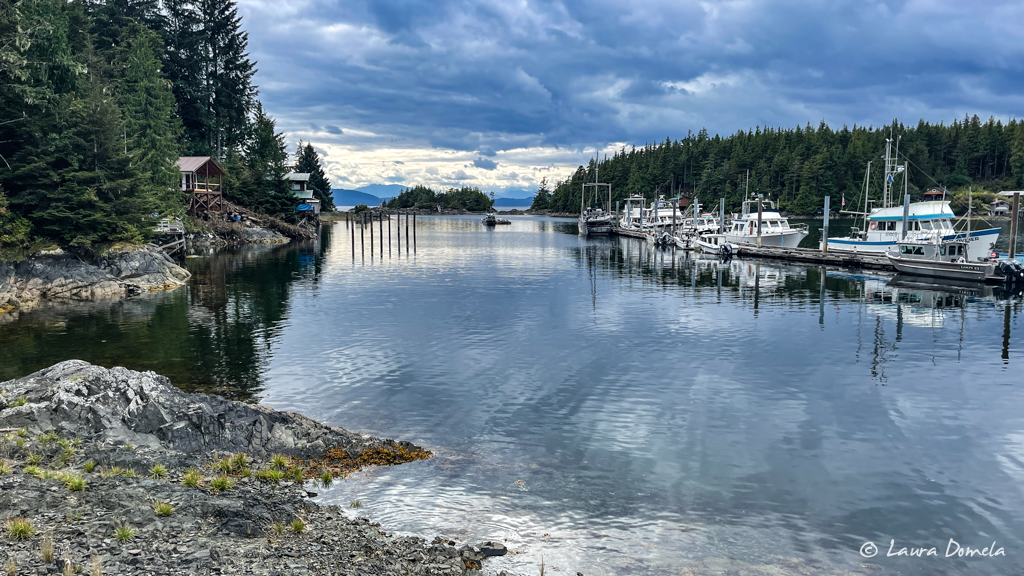 We hiked out to the beach on the Clarence Strait side and heard and then saw a couple humpbacks just off the point.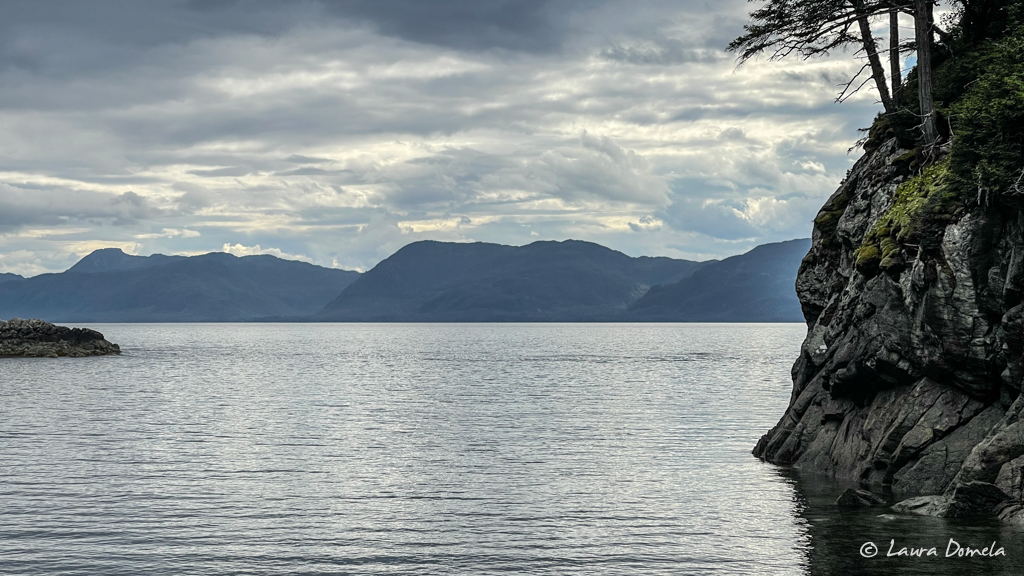 We watched them as they slowly passed by and eventually dove and continued out of sight.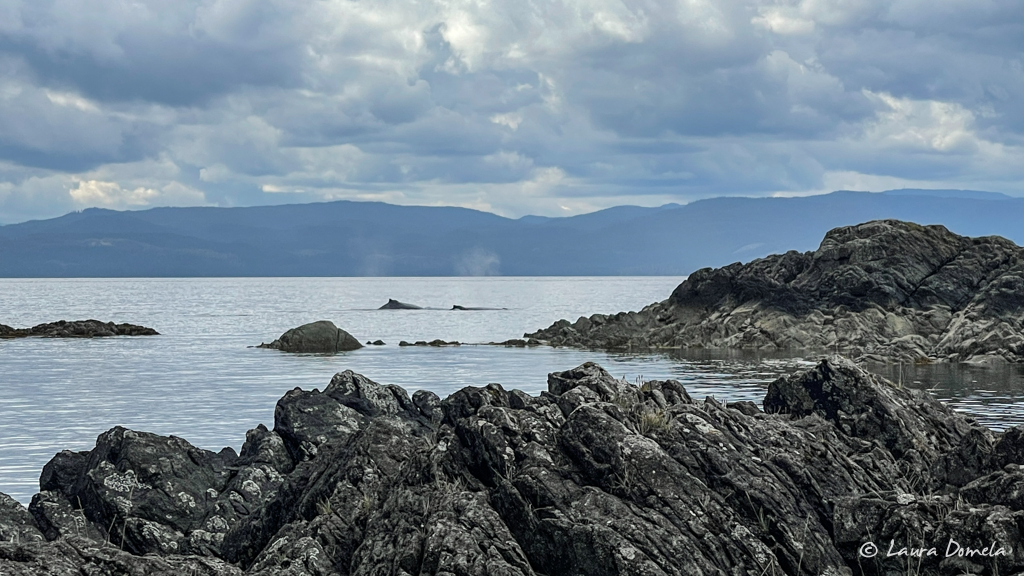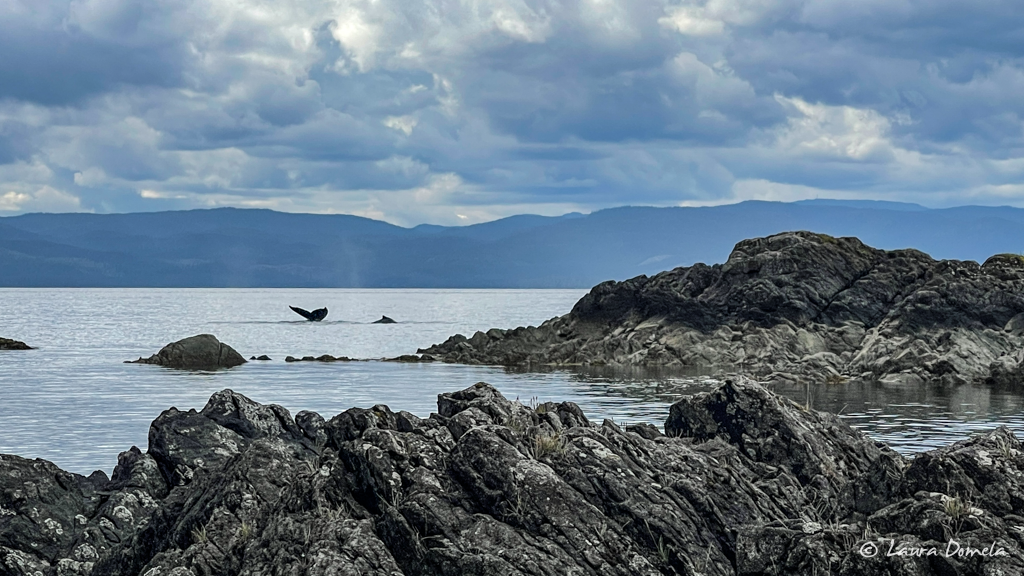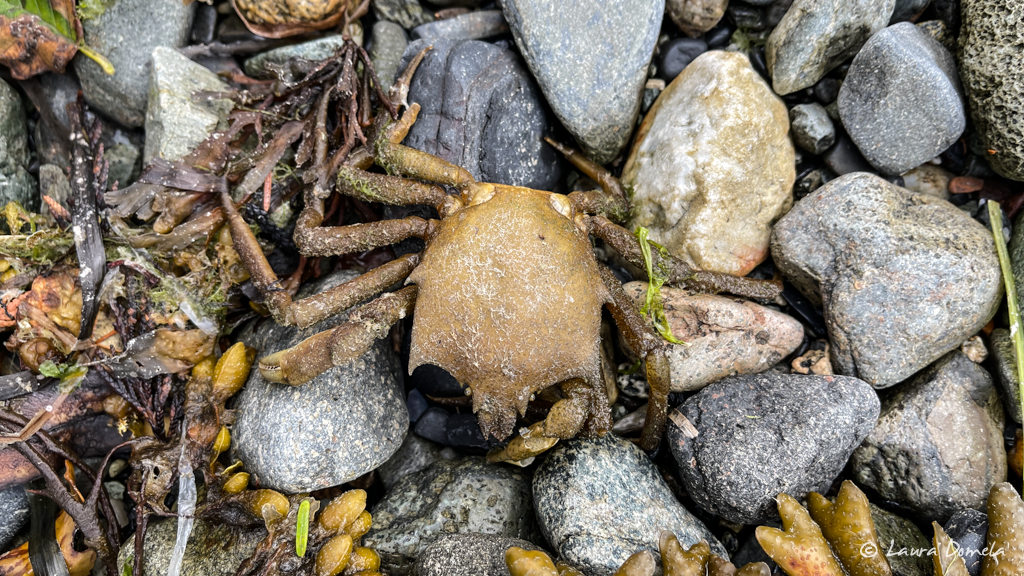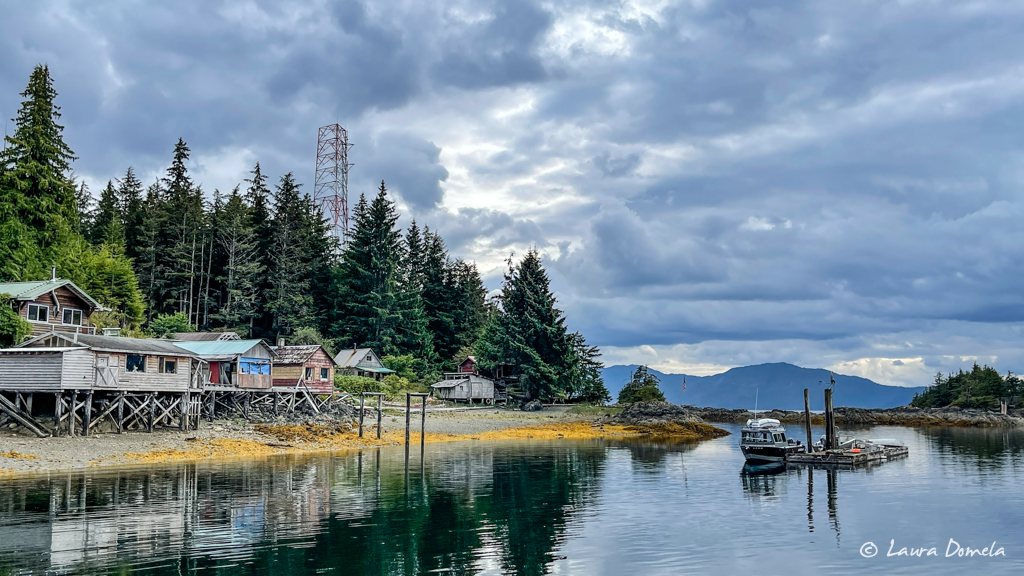 We hung out in Meyers Chuck for two very rainy days. We could even see how whitecappy and snotty it was out in Clarence Strait from Airship when the tide was high enough to see over the rocks. We played games, visited, cooked yummy food, played music, and watched some episodes of Port Protection. 🙂
Once the weather settled, we left and headed for Ketchikan, where we are now and where it's mostly been rainy rainy rainy (because, Ketchikan). We splurged on a late lunch yesterday (which ended up being dinner too) at Burger Queen. This place is kind of a fast food spot, but it is not fast (and they tell you that in many ways on their signage and menu), but the burgers are some of the best we've had anywhere. Their Sriracha bacon burger is our fave. It'd been a couple years since we've had one, but it was just as good as we remembered!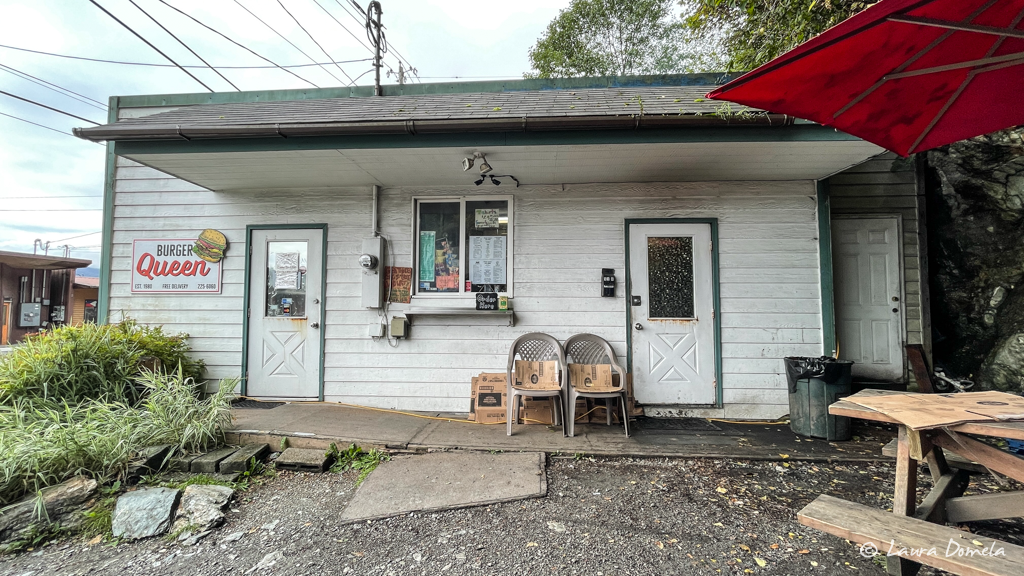 We're tied up at the City Floats (in the middle of all the cruise ships), which is always kinda busy and fun, but further from the grocery store.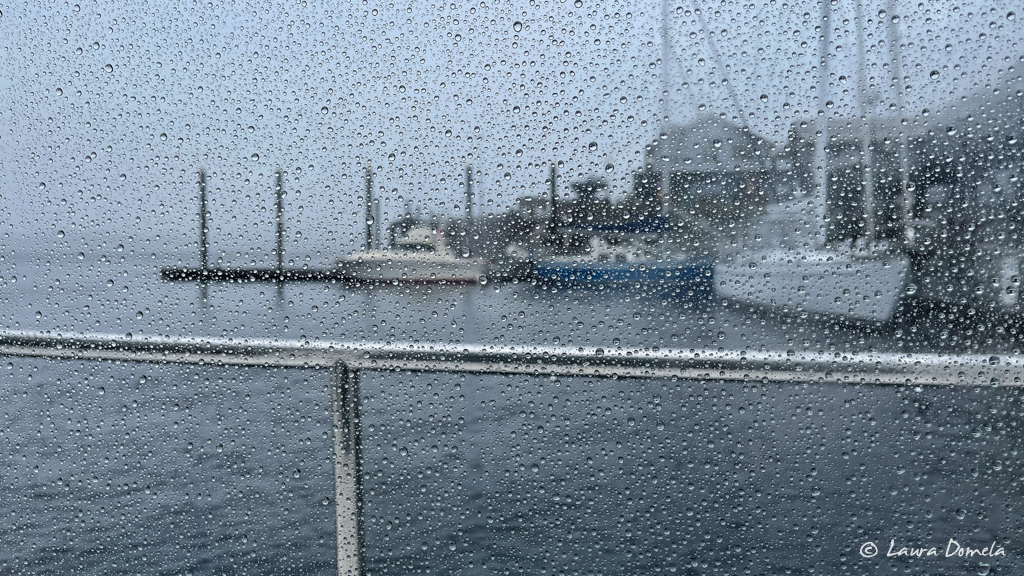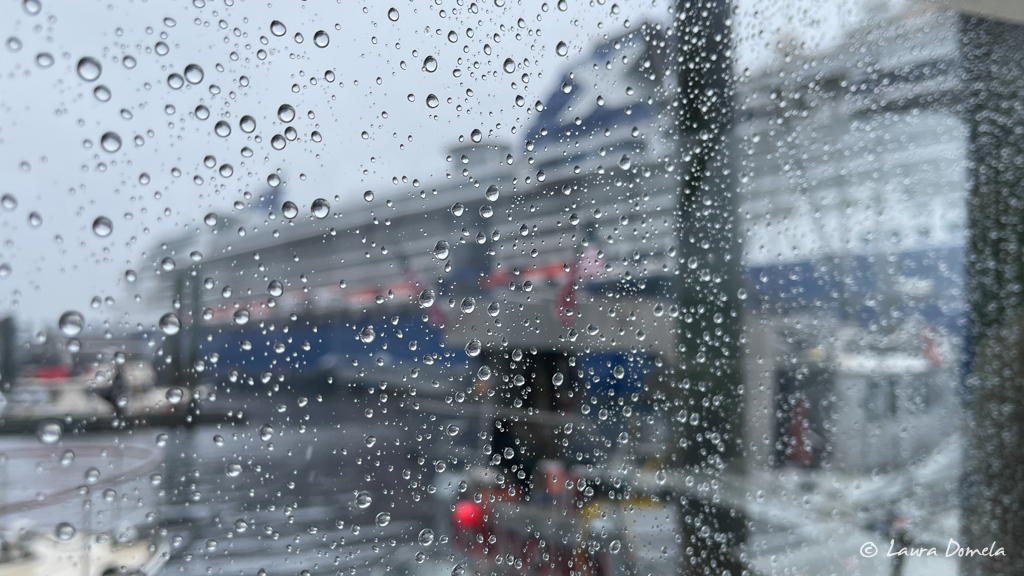 We'll wait for it to stop raining (hah!) to go re-provision this afternoon, do some laundry and things requiring decent internet, and then maybe in the morning cruise over to somewhere we haven't been yet on Prince of Wales Island. Then in a week or so we'll start watching for a window to cross Dixon and head south.