Airship and Free Solo left Quiet Harbor this morning after an early night (which may or may not have included a cocktail after yesterday's alternator drama) and headed for Wrangell.
Earlier in the morning there was a solo humpback hanging out at the entrance to the harbor, but we didn't get any photos.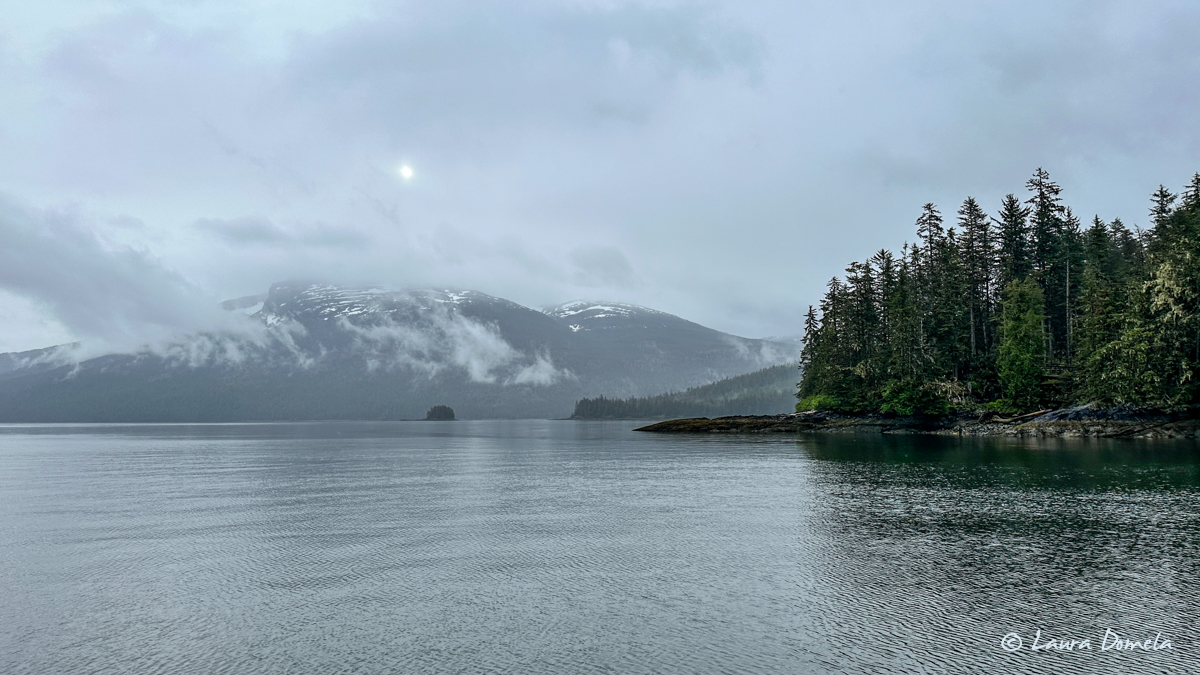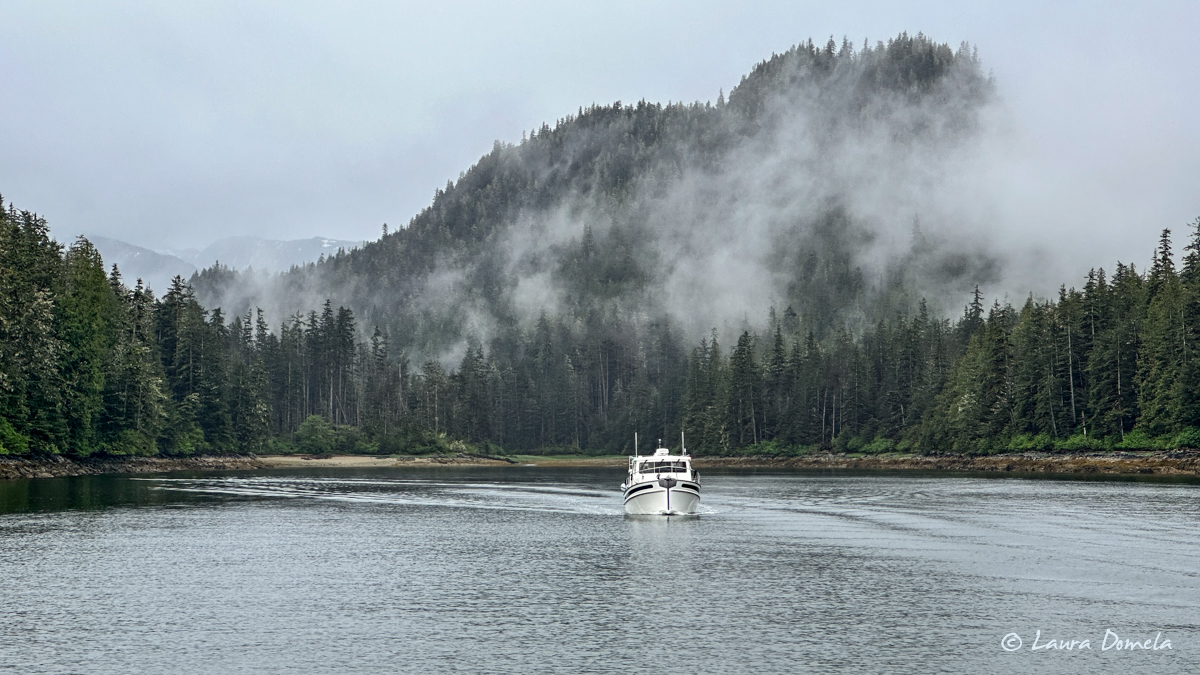 Conditions were calm and gray along our route around the north end of Etolin Island, through Chichagof Passage, and up to Wrangell.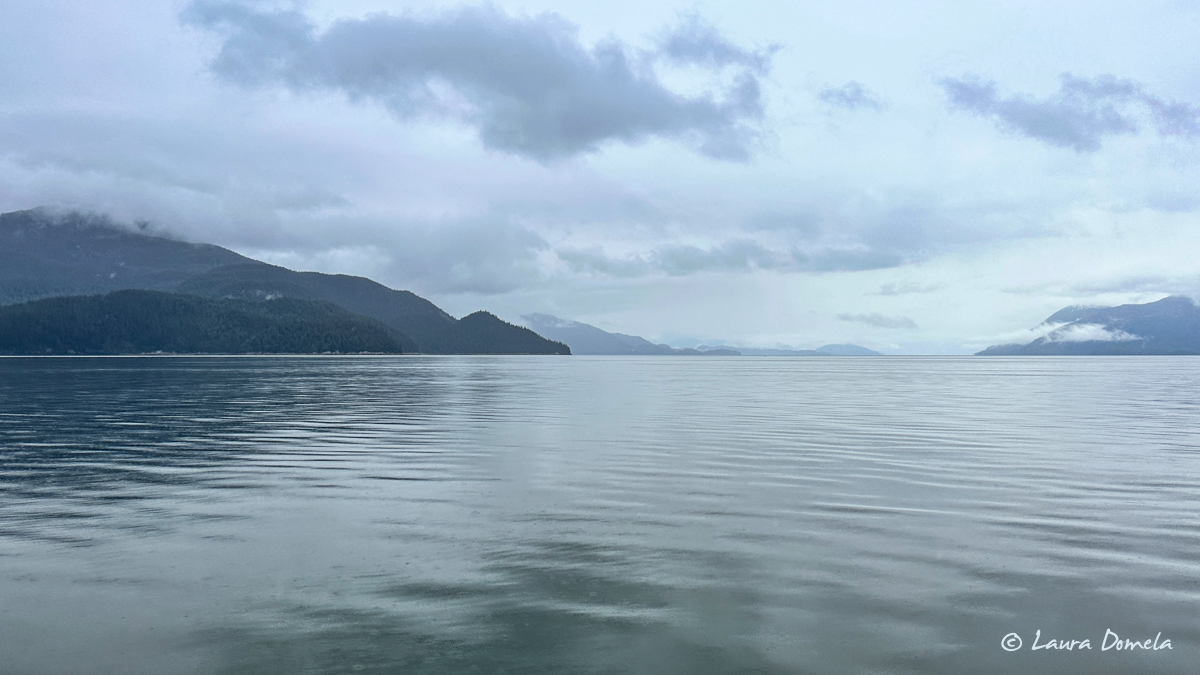 We arrived in Wrangell around the same time as Seabear (coming from Thoms Place) and Two's Out was not far behind them. Airship stopped for fuel at Reliance Harbor where we saw that there was no room at all on the transient dock for even one boat, let alone four, so after fueling we continued to Heritage Harbor where we all found moorage.
The band is back together!!
We did boat chores (including grabbing a new spare alternator in town for Free Solo), waited for the rain to stop (will it ever stop???) and folks walked into town, to the petroglyph beach, etc., but when it was time to go back into town for dinner, it was pouring! So we cabbed it in, had a nice group dinner at the Stikine Inn, and then some of us walked home because the rain had (finally, temporarily) stopped.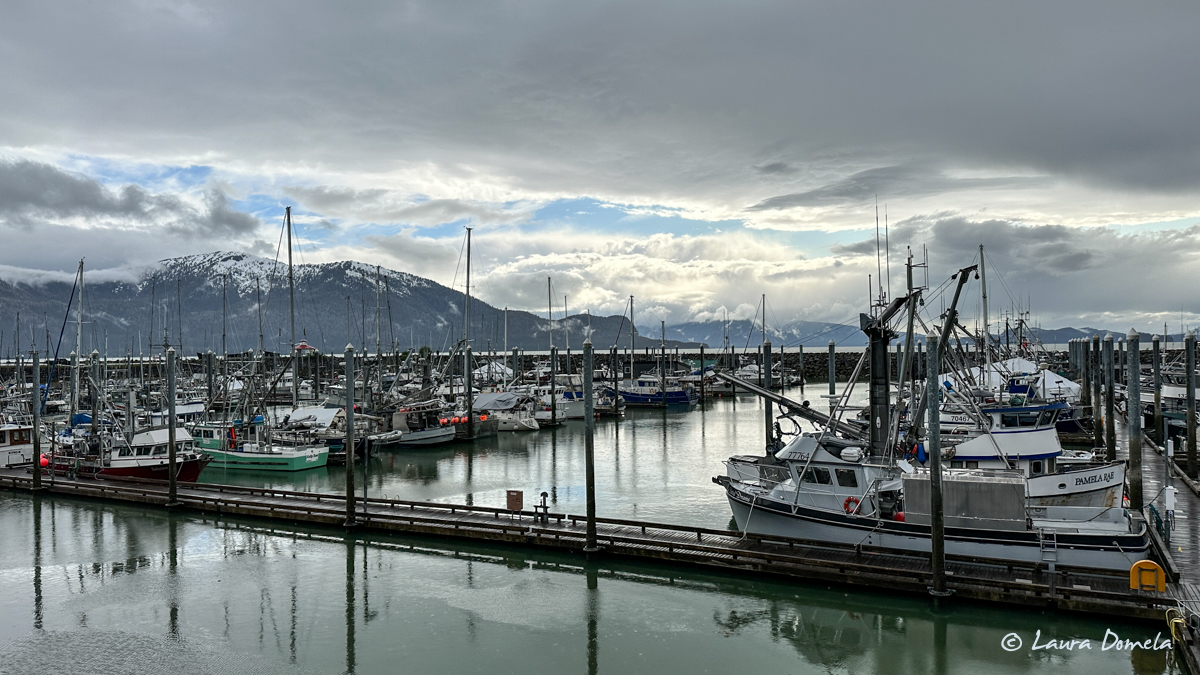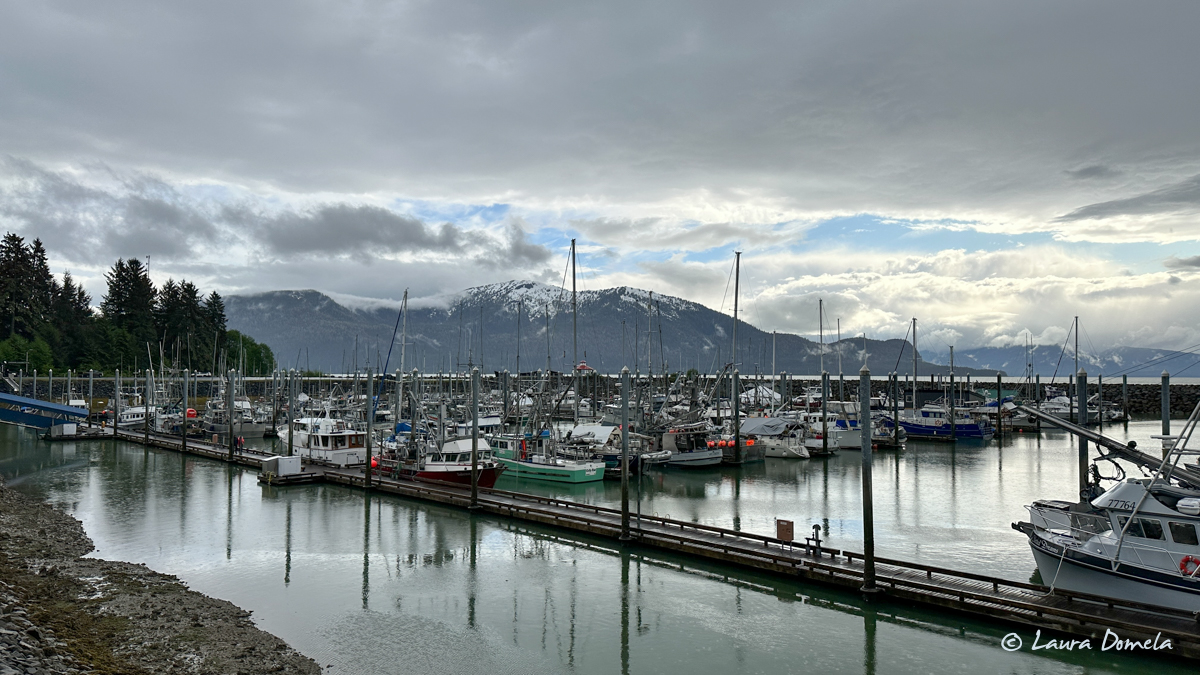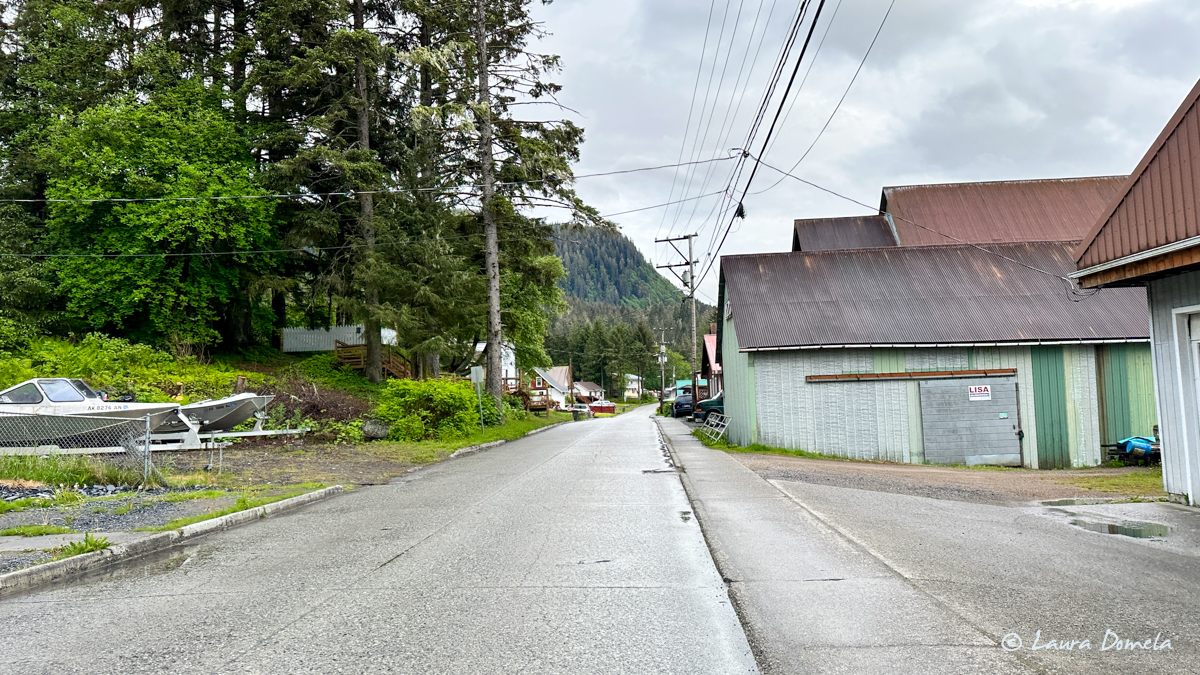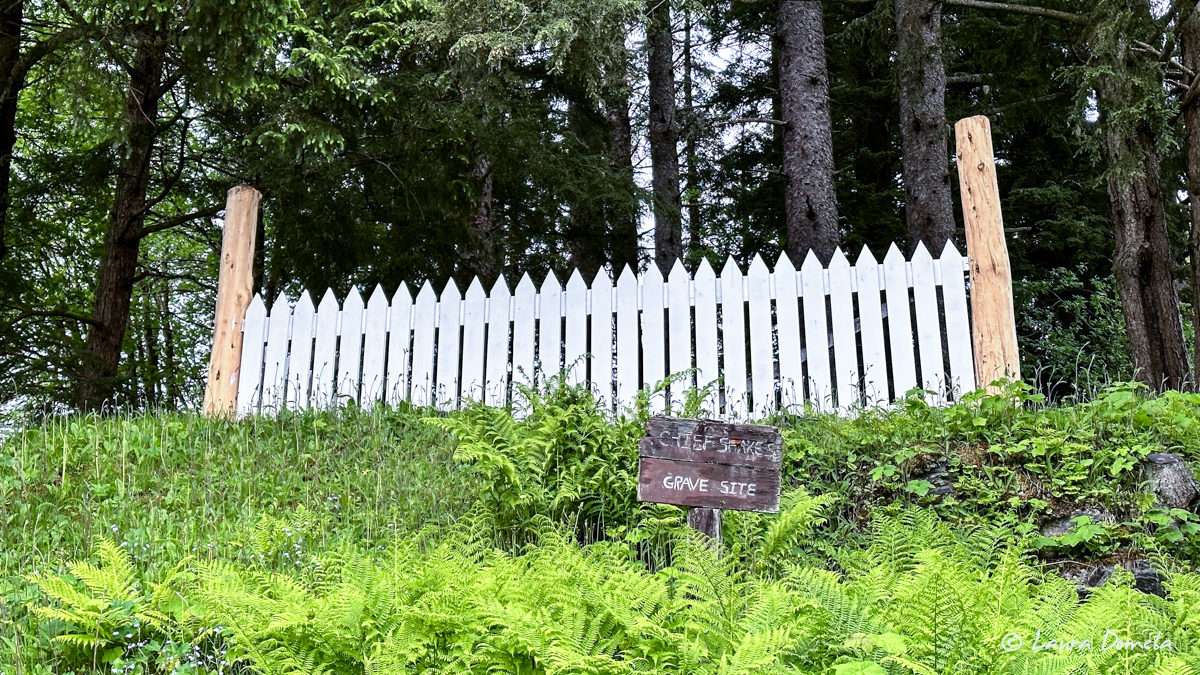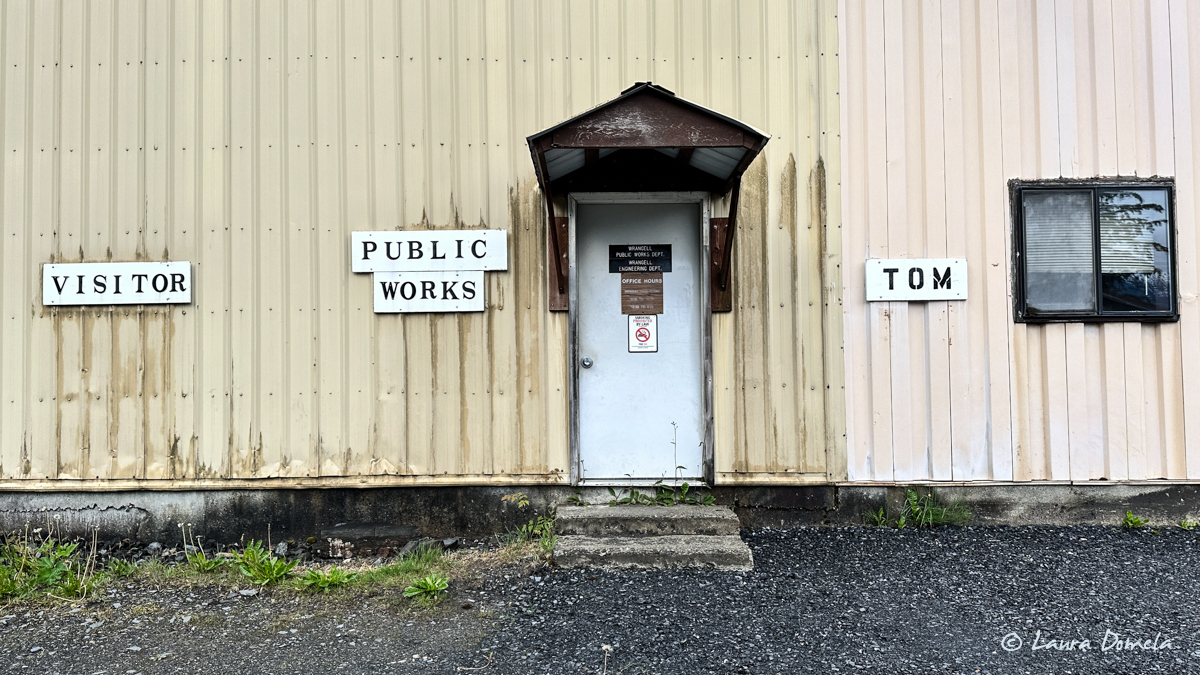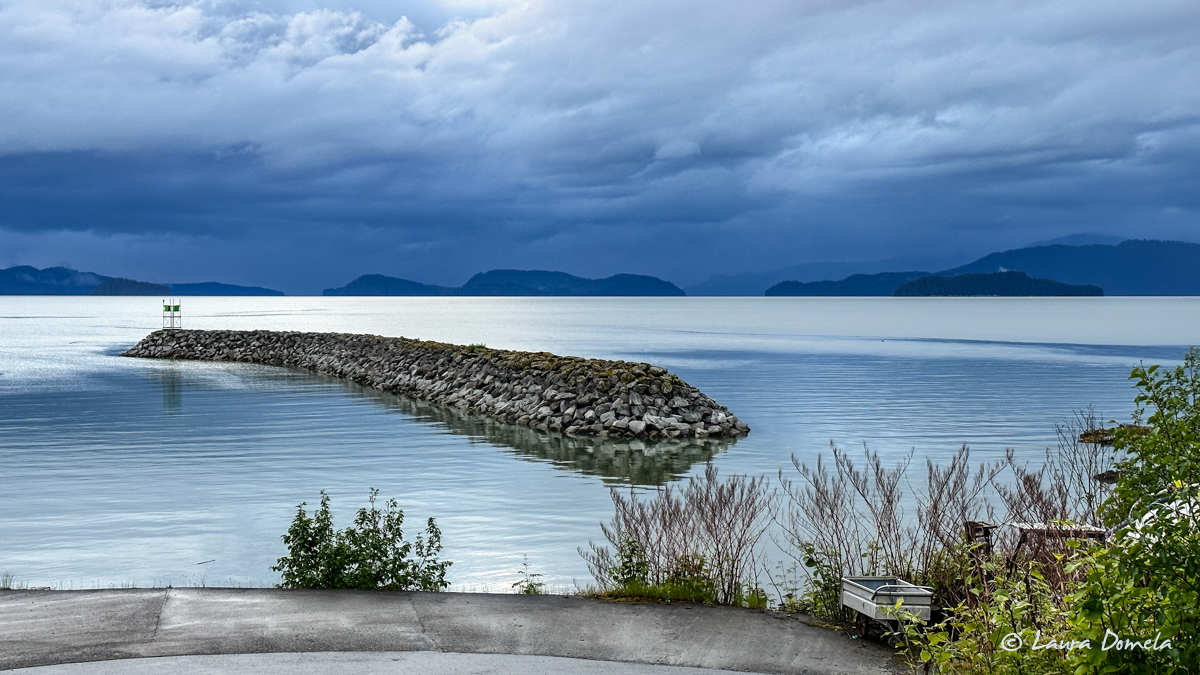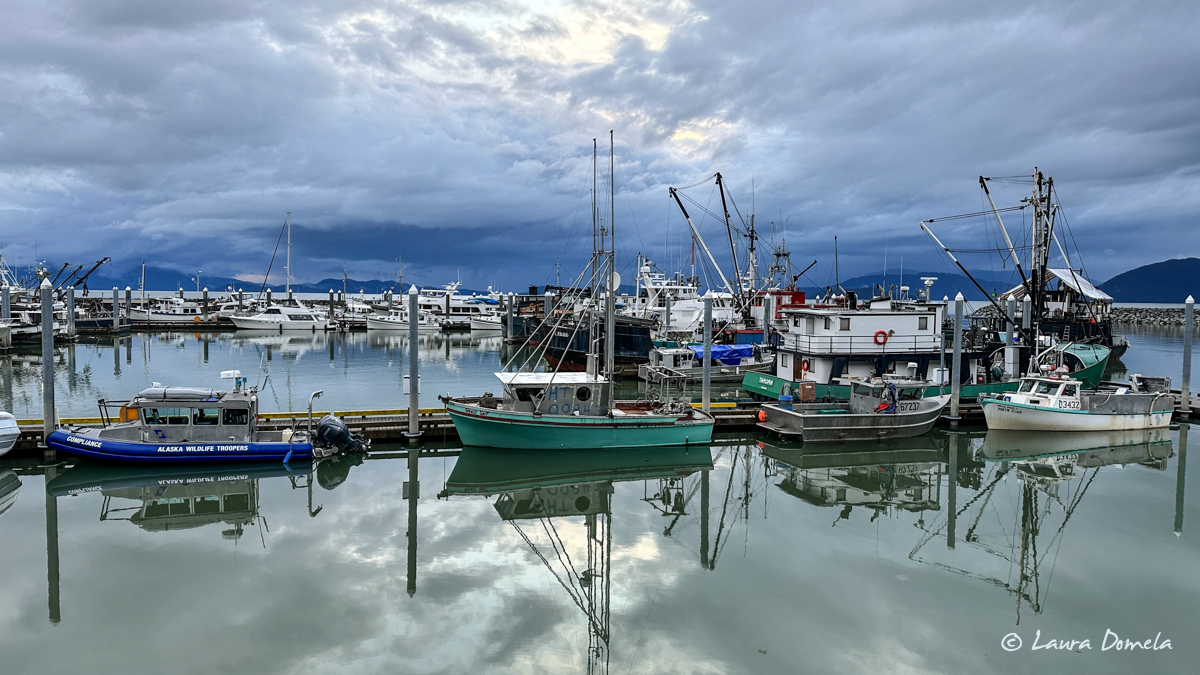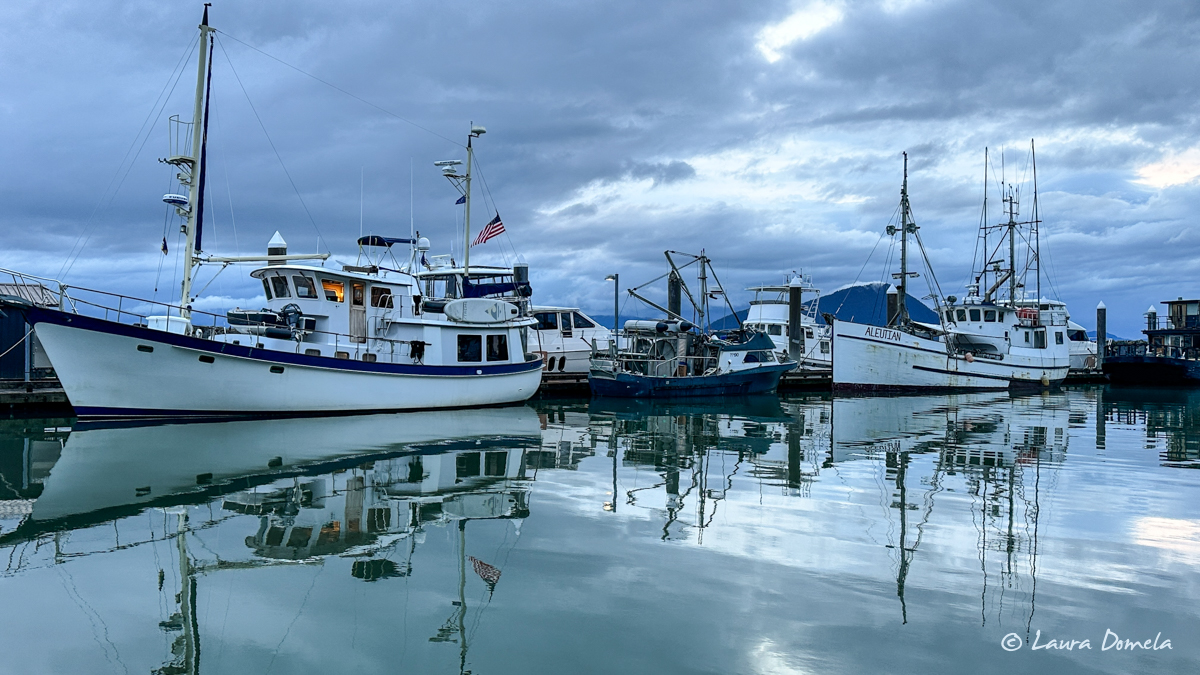 Tomorrow we're headed to Petersburg for a few days.