We set the alarm for 4am this morning to look at the updated forecast for Cape Caution today.
The Environment Canada forecast for McInnes to Pine Island said:
Wind light except northeasterly outflow 30 knots near the mainland inlets. Wind becoming northwest 5 to 15 early this afternoon then becoming light near midnight. Wind becoming southerly 10 to 15 Tuesday morning then diminishing to light Tuesday evening.
Since the 30 knot outflow was still potentially in the picture, we let everyone know we'd look again at the forecast when it updated at 10:30am and make a decision at that point. Having outflow wind against westerly swells is not a great combination.
At 10:30am, the outflow wind reference was gone, but the winds had certainly picked up.
Today Tonight and Wednesday. Wind southerly 10 to 20 knots diminishing to light early this evening then becoming northwest 5 to 15 near noon Wednesday. Wind becoming light Wednesday evening.
We opted to head for Allison Harbour (18nm from Blunden Harbour) and go around Cape Caution on Wednesday instead — the forecast sounds much better.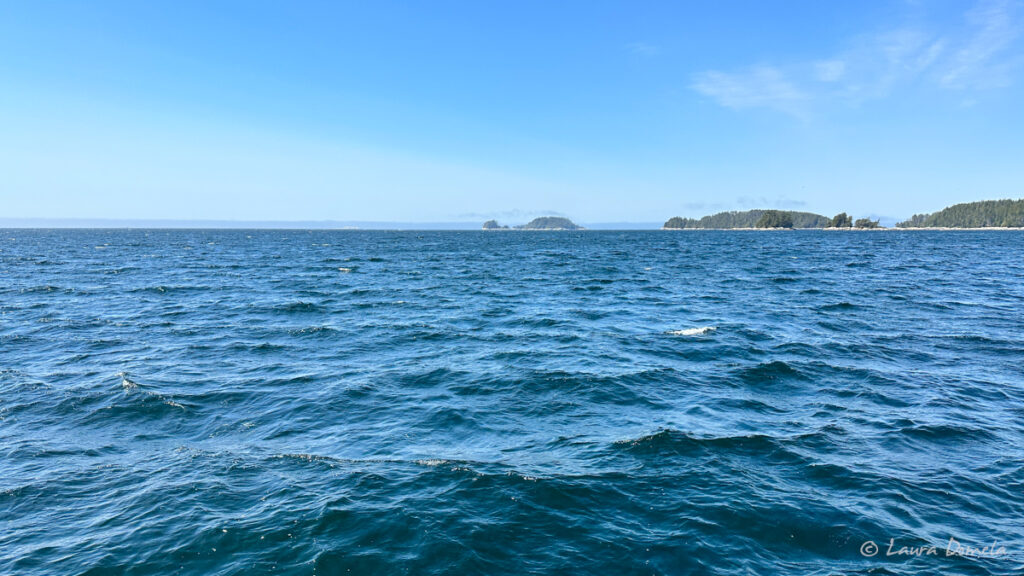 The further west in the strait we went, the more the wind and chop picked up. We're guessing we had about 3ft chop with wind gusting to 23kts. So even if we'd have made the call to go around Cape Caution today, we would have bailed out into Allison regardless…benefit of doing it this way is that we got to sleep in (after the early weather check) and still ended up at the same place!
We dropped our anchors and did a quick dinghy trip up to the far head of the bay…the areas that look to be intertidal.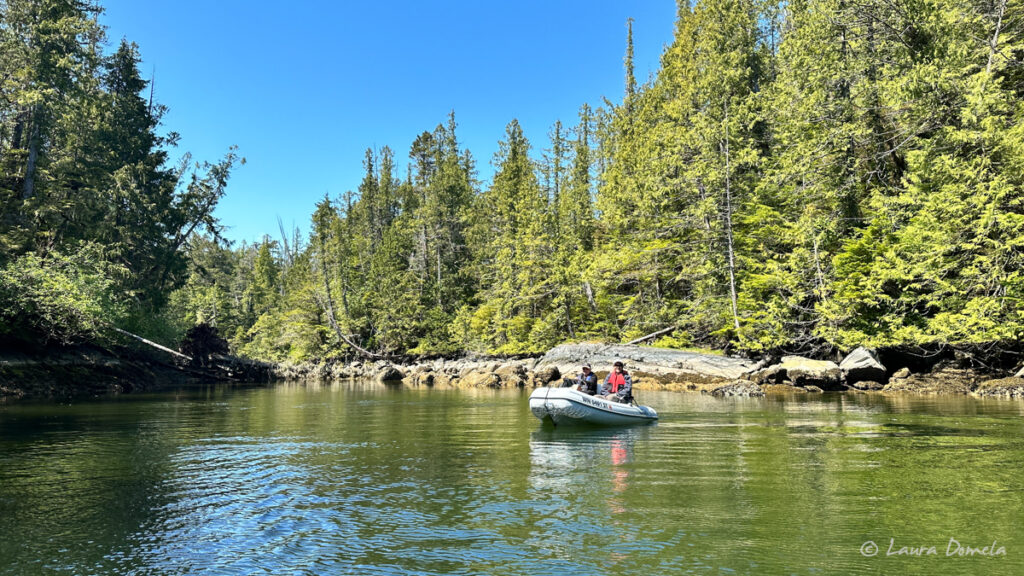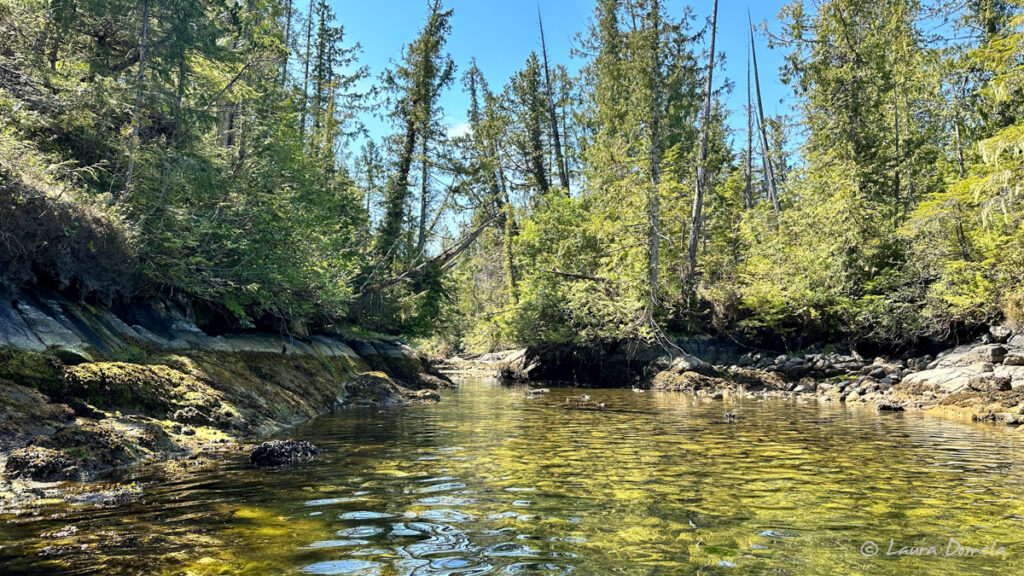 The weather is still beautiful, albeit breezy, and our boats are all quite salty after today, so maybe by the time the rain comes we won't be so quite so sad about it.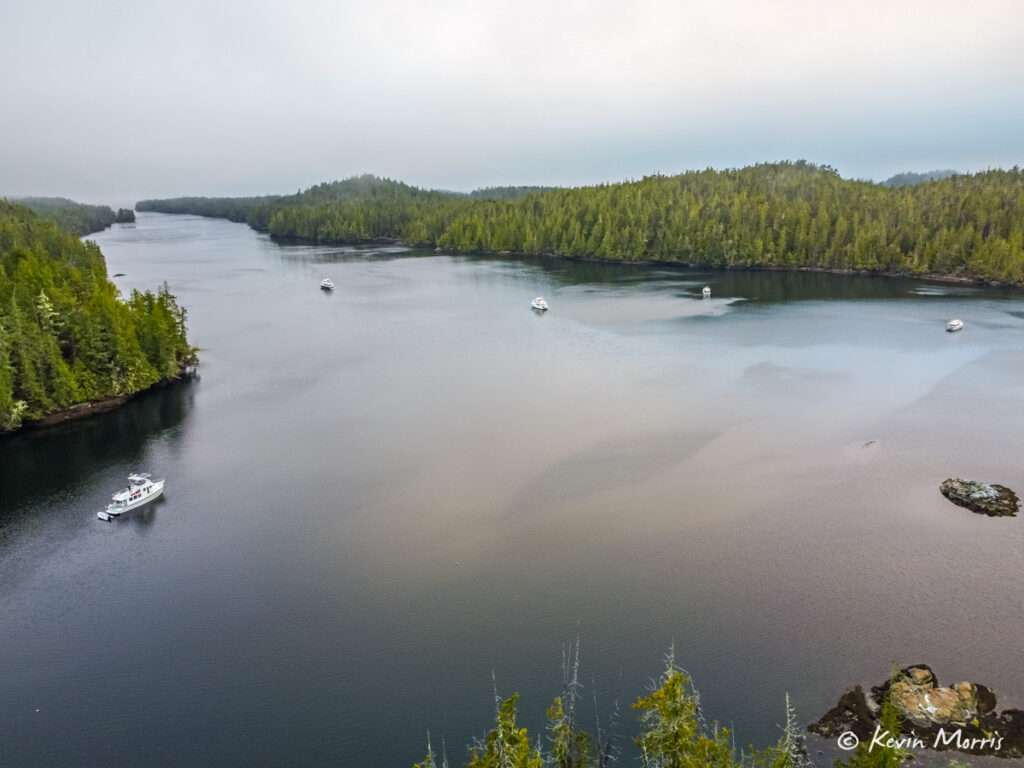 We all relaxed onboard and did dinner on our own tonight. Ready for an early morning tomorrow!