Another alarm set for 4am, but this time the condition report was "GO!!" No outflow winds, barely any wind, and very minor westerly swell. A little fog…we'll take it! Off we went as soon as it was light enough to see.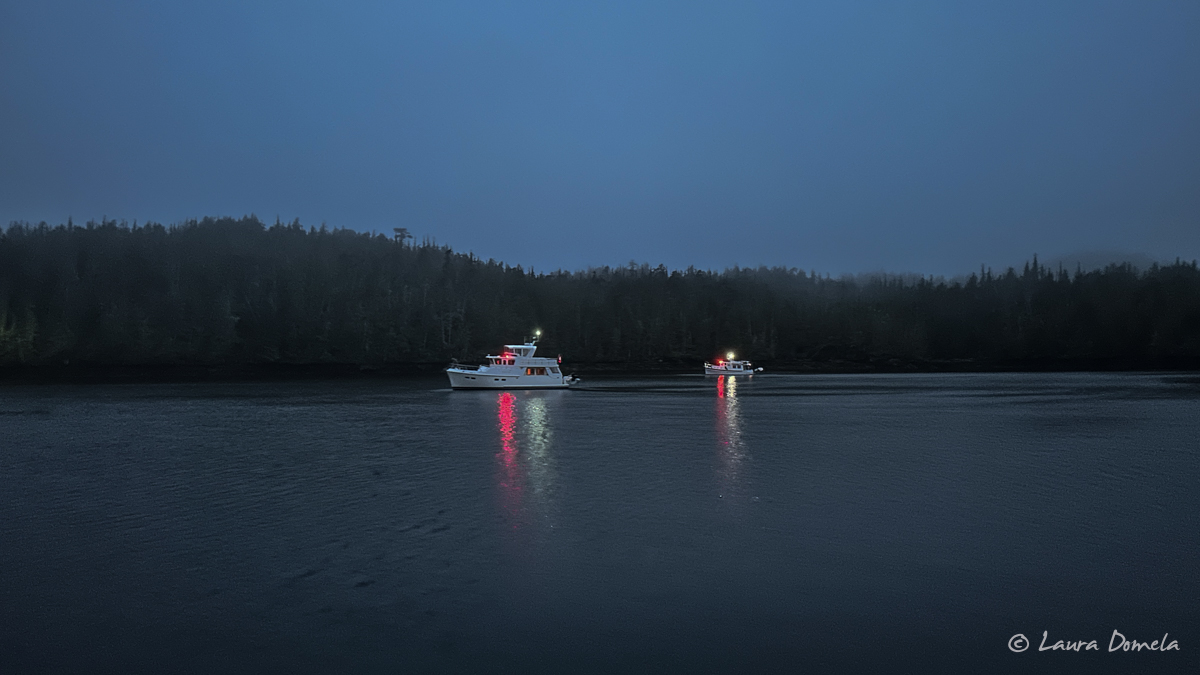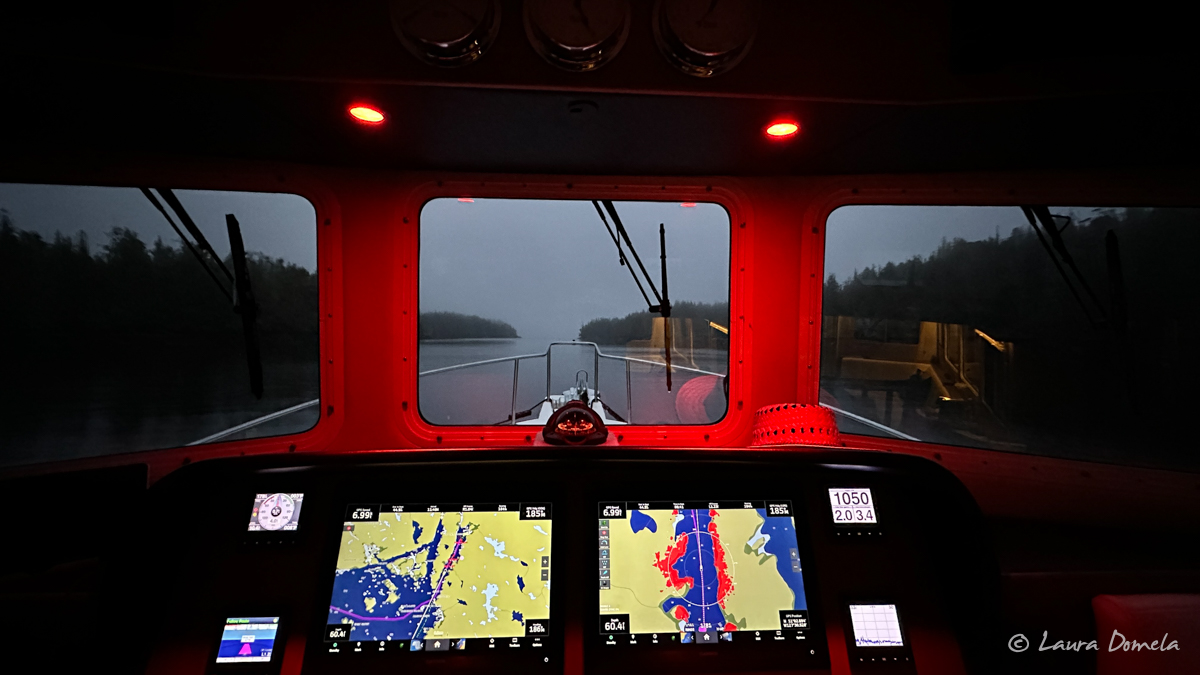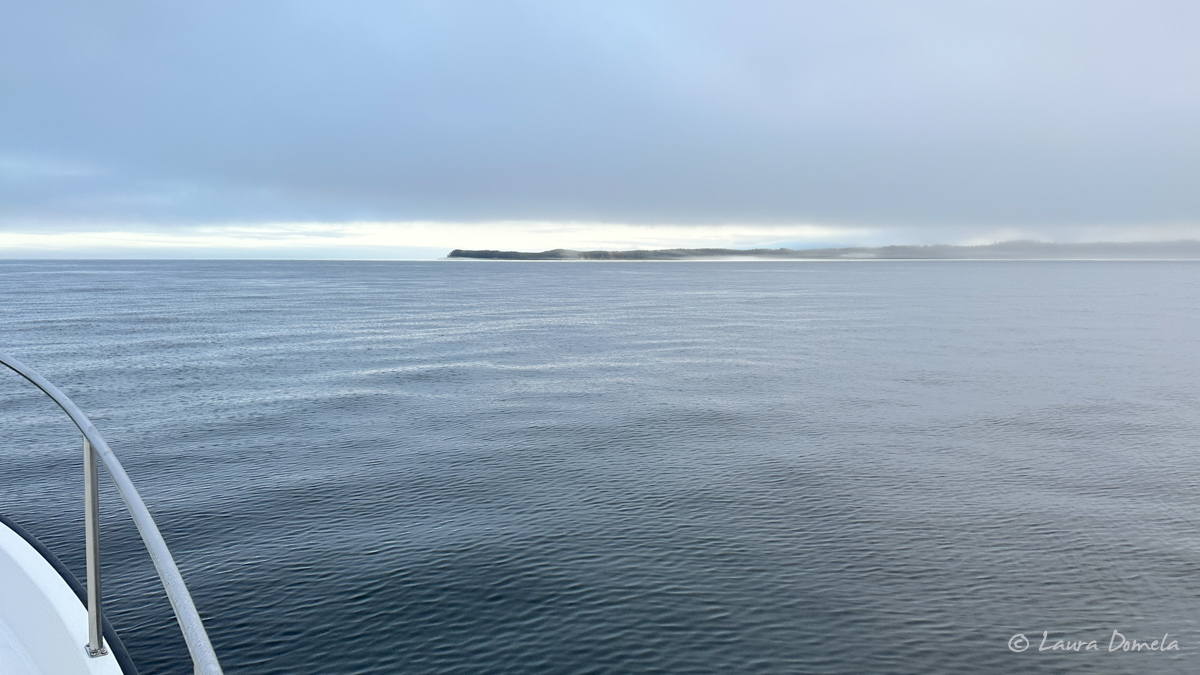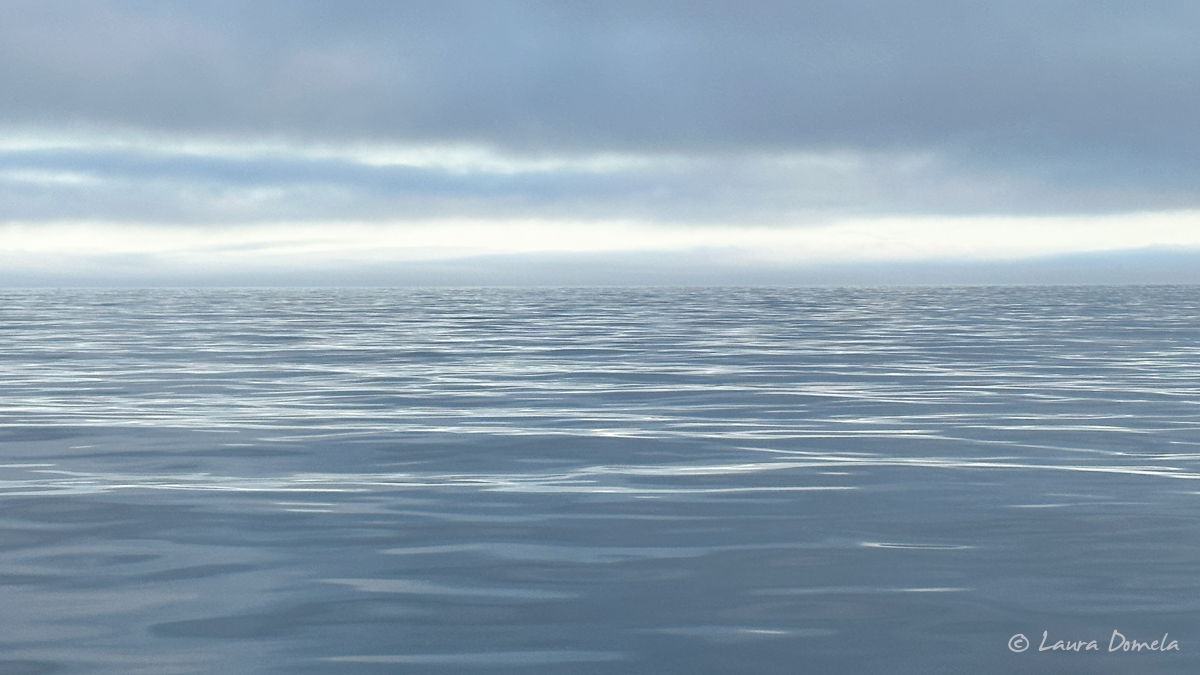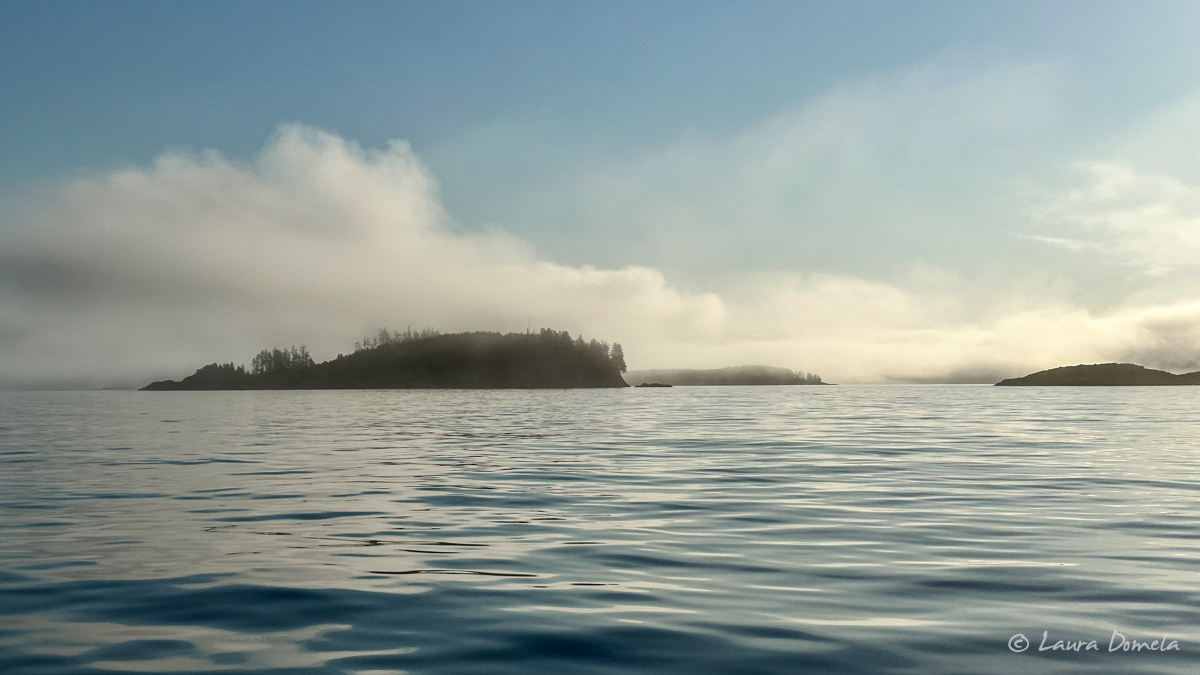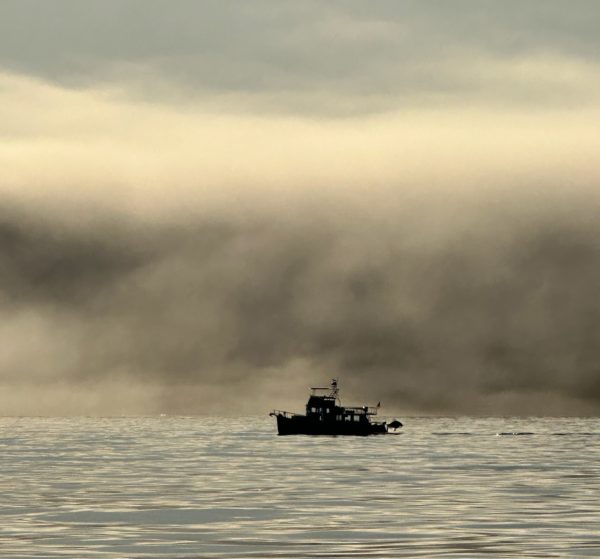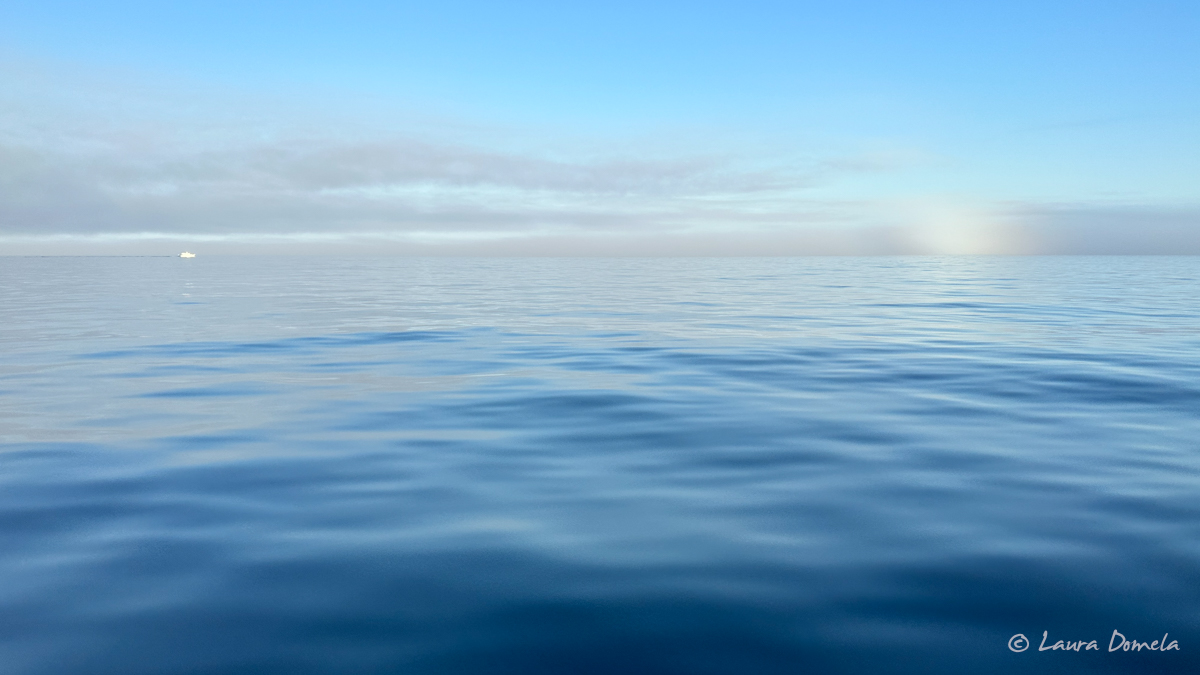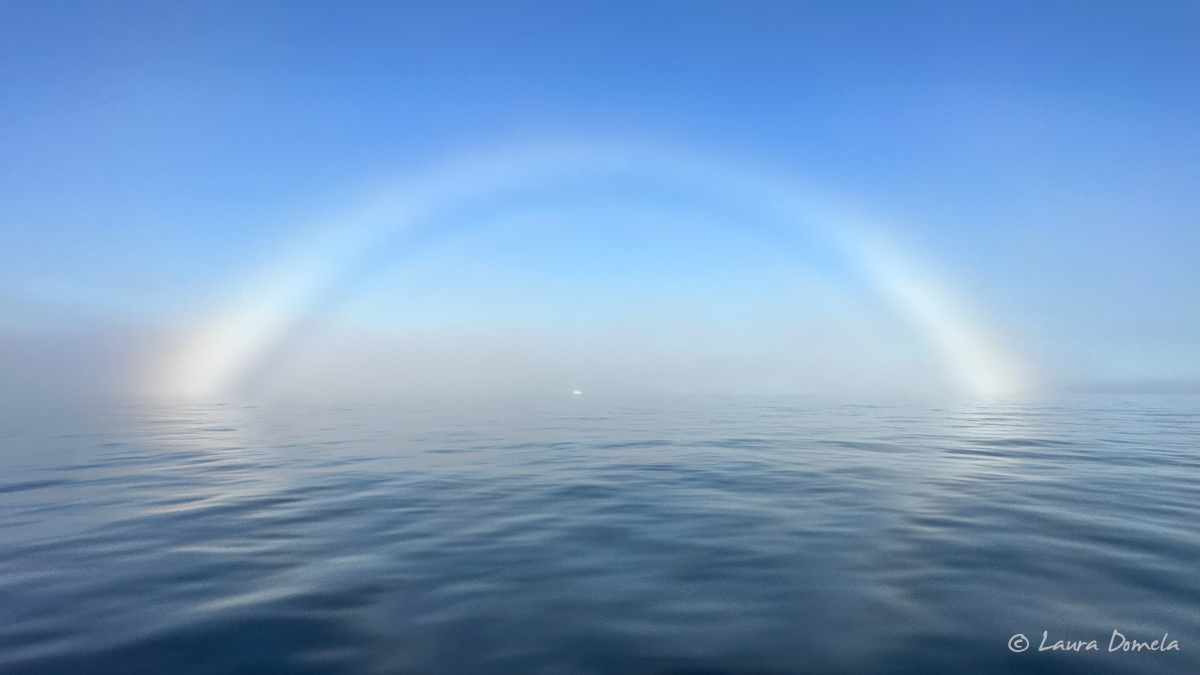 We had a very nice cruise up to the Green Island Anchorage and we're all tucked in just off of Fitzhugh Sound. We normally stop at Fury Cove or Big Frypan Bay or Secure Anchorage, but since we were a couple hours further along due to our trip over to Allison Harbour yesterday, we opted to make a few more miles today.
This is a beautiful anchorage with room for a handful of boats, and we're the only ones here (of course we arrived before noon, so that could be why).
We explored by dinghy, relaxed aboard, and got together for happy hour on Airship. Another fabulous day!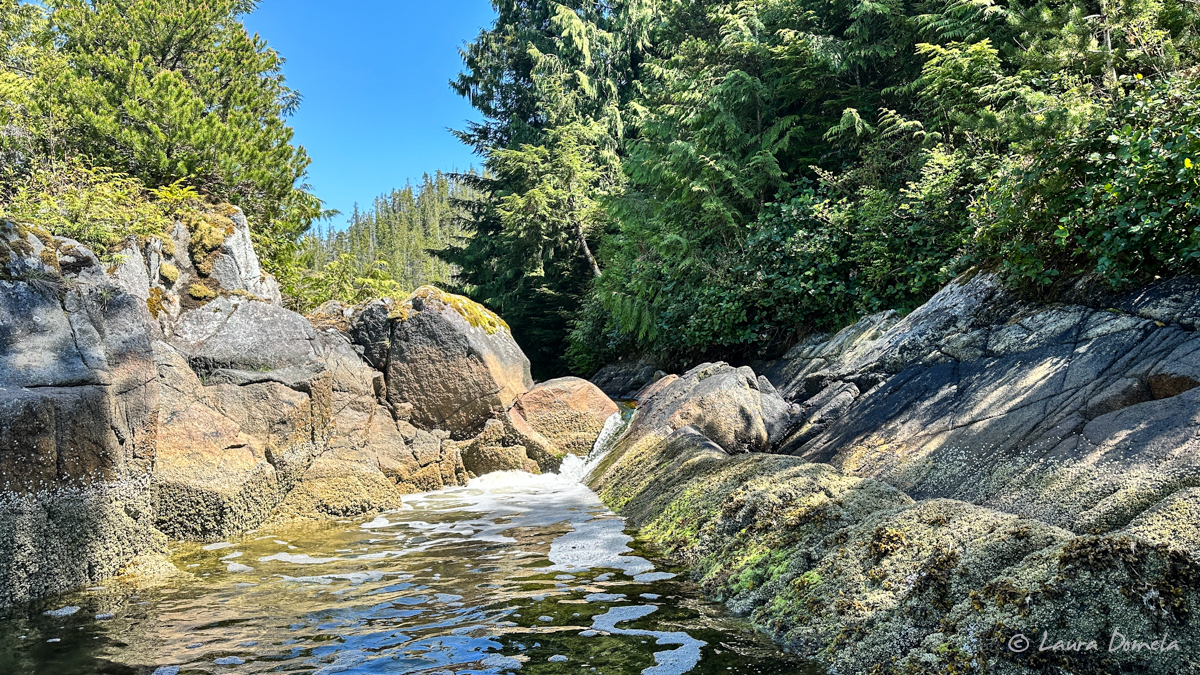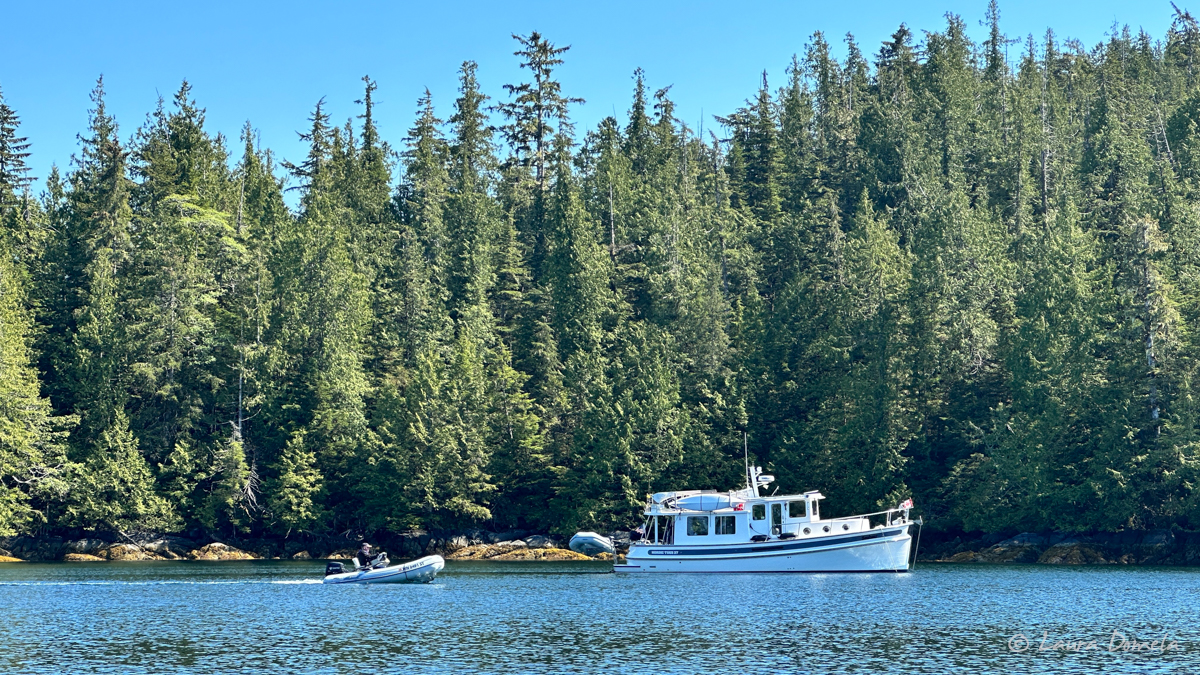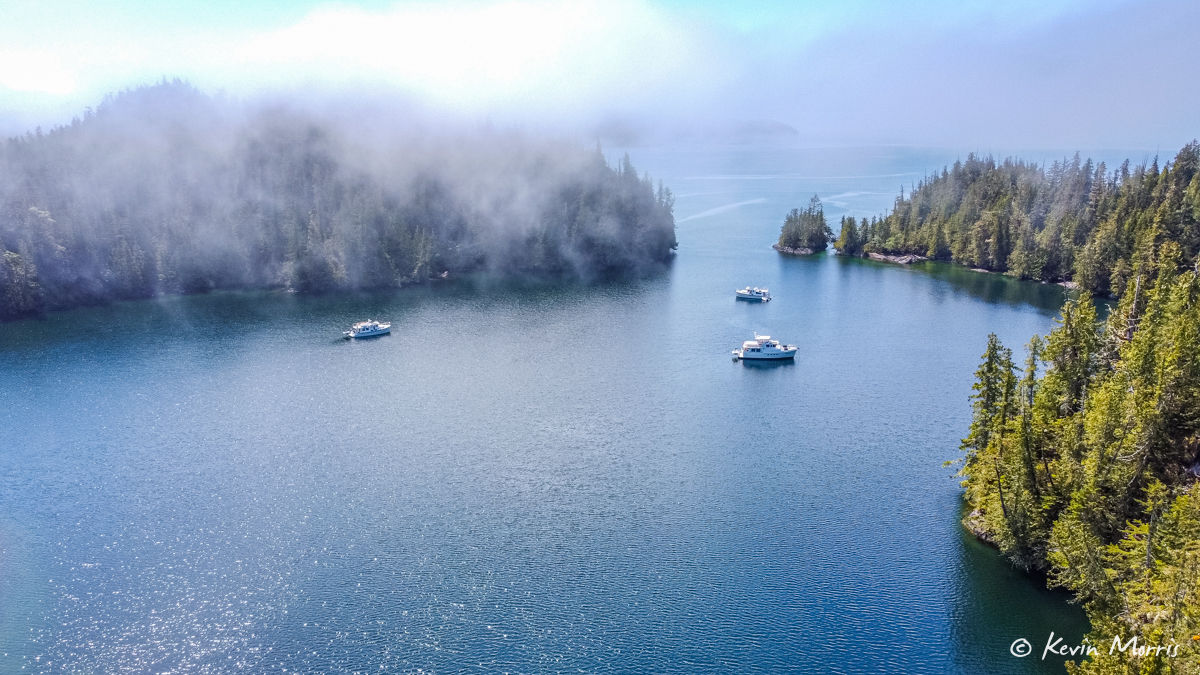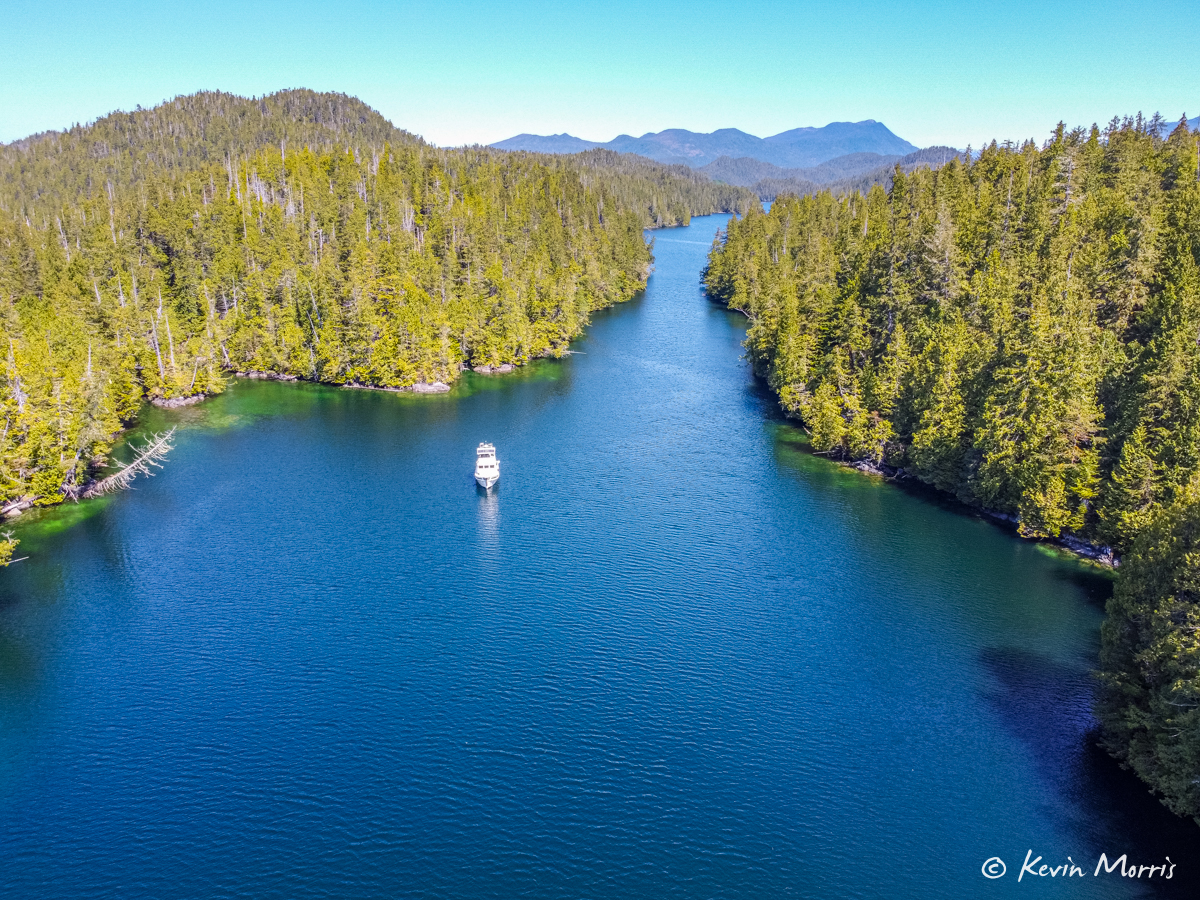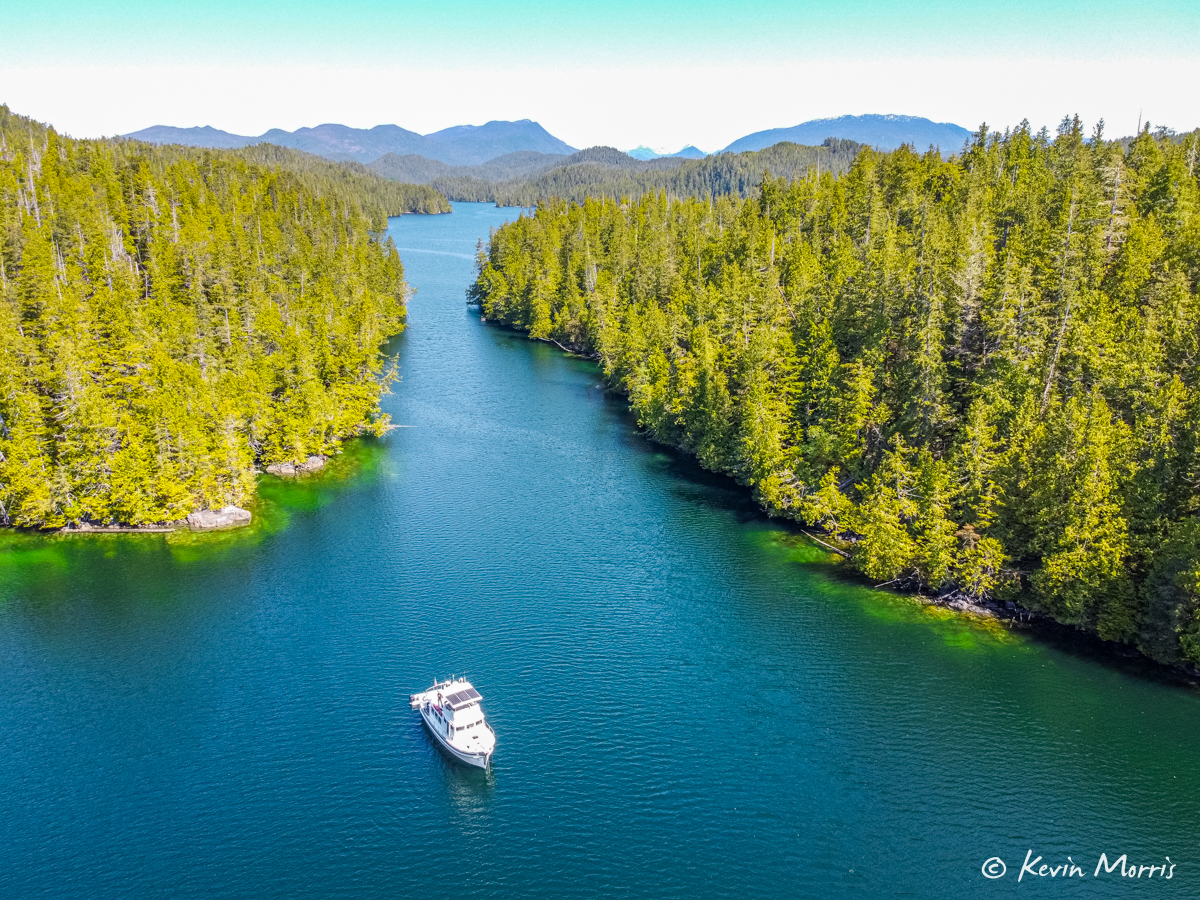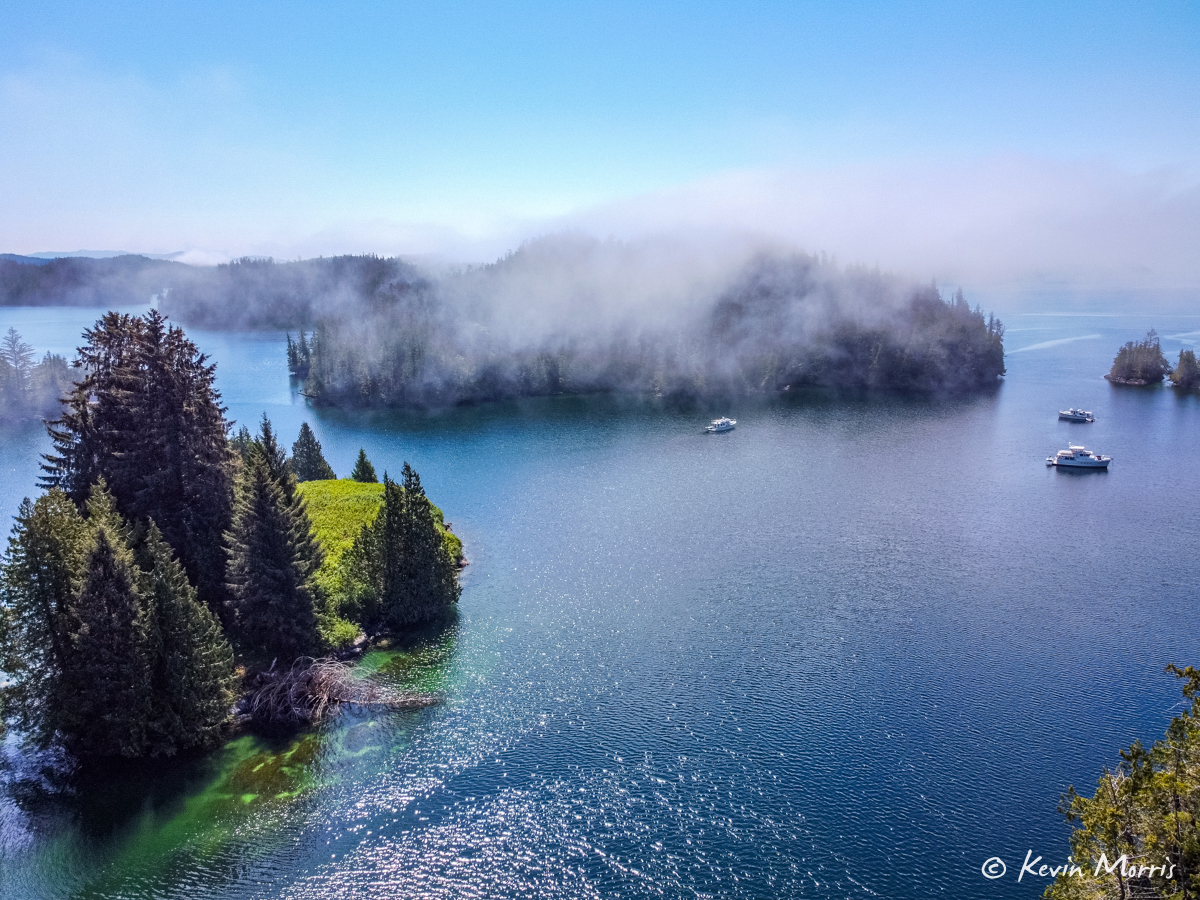 It's 6:30p.m. and we're still the only ones here. Off to Codville Lagoon tomorrow.