We pulled our crab traps this morning before departing Green Island and had one small spindly little sea spider but no Dungeness.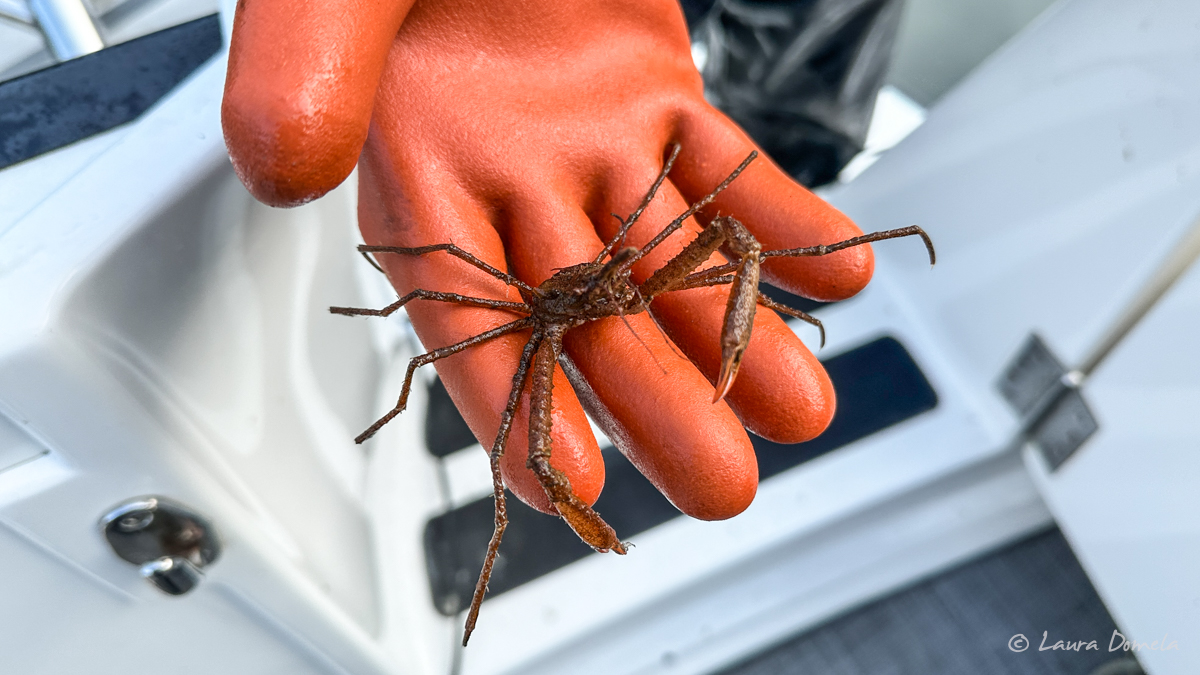 Additionally, the other trap had a large clump of about a hundred of these things, which we later learned were squid egg sacs! They seemed hardy enough, so we think they'll be fine in spite of the disruption in their environment for a few minutes. Not catching any crab is less of a bummer when there are other interesting things in the trap and we get to learn about something new!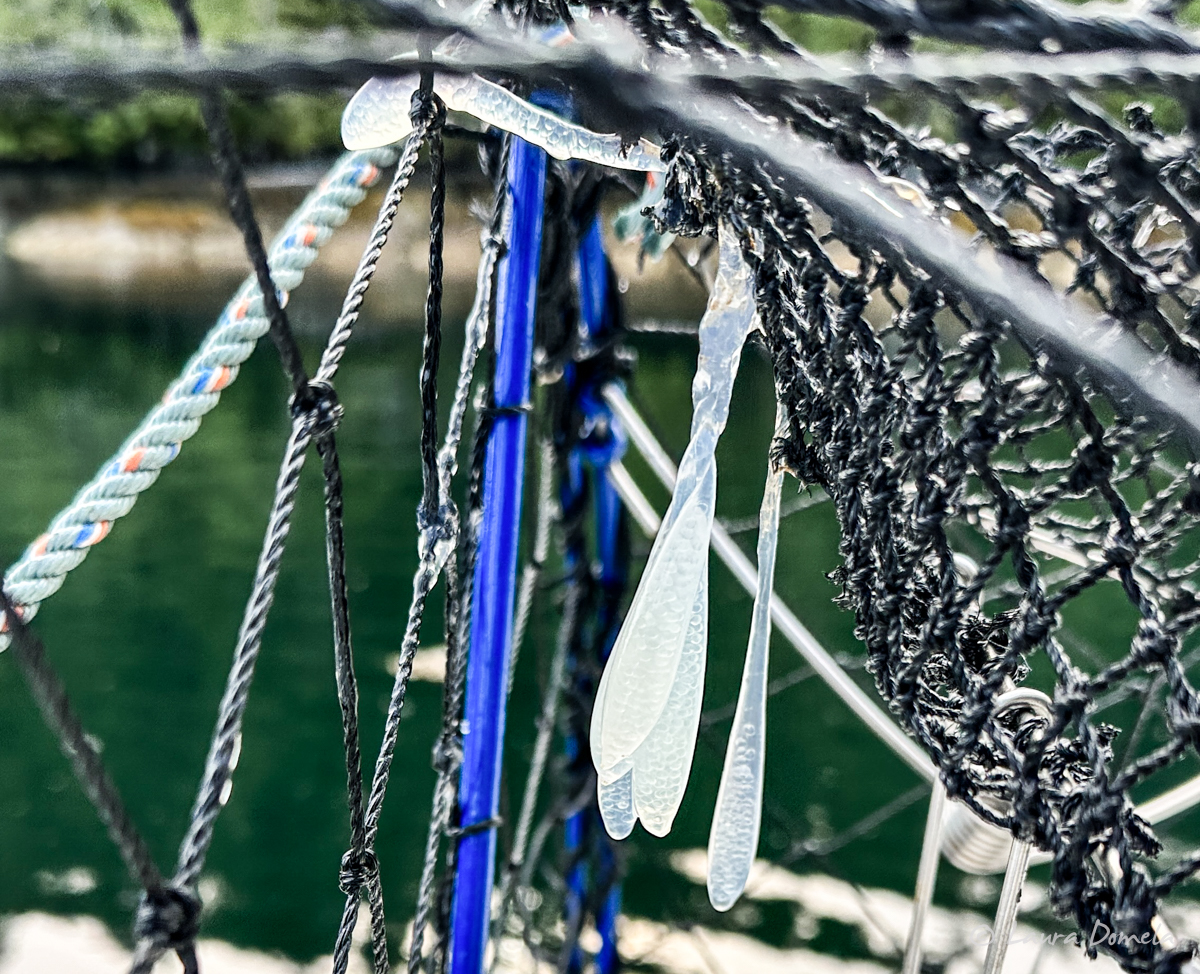 It was quite foggy in Fisher Channel at the start of our trip up to Codville Lagoon (about a half mile visibility), but it soon cleared, and we even had a little push from the current most of the way.
We anchored in Codville Lagoon and put down some crab and prawn traps. Fingers crossed!
Later in the afternoon, we all headed to shore for the hike to Sagar Lake.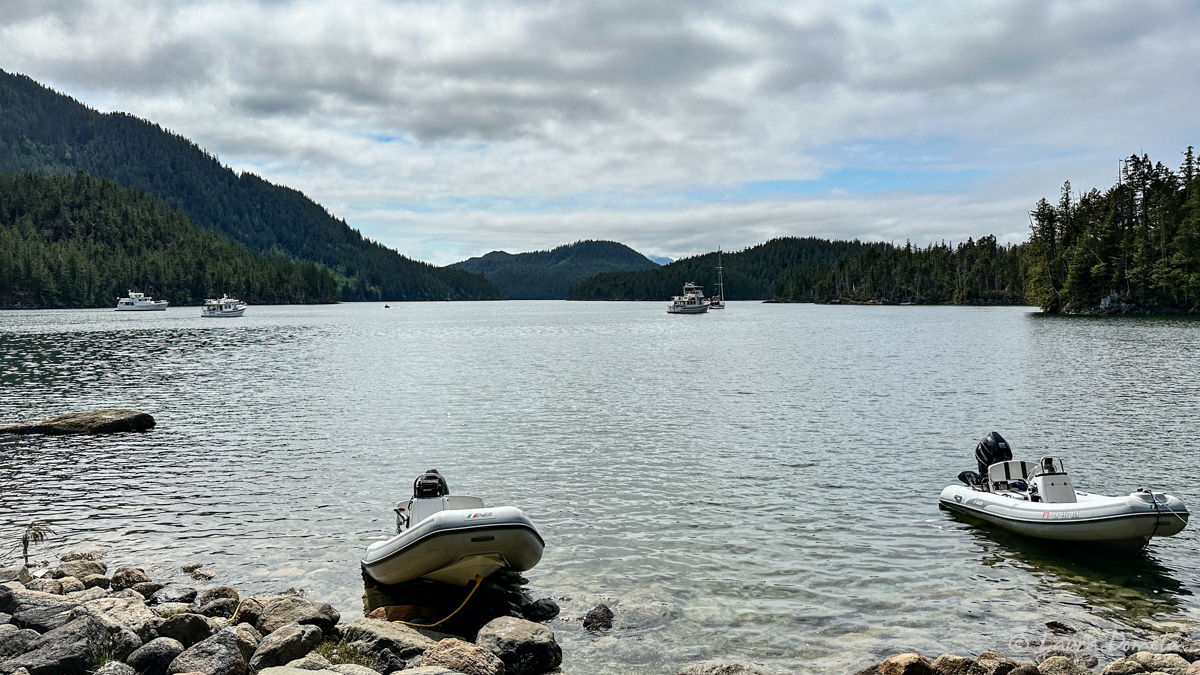 The trail is a combination of boardwalk and mud and stairs created by tree roots (and some actual stairs), and though short (1.2km each way), there are spots where it can be a little challenging.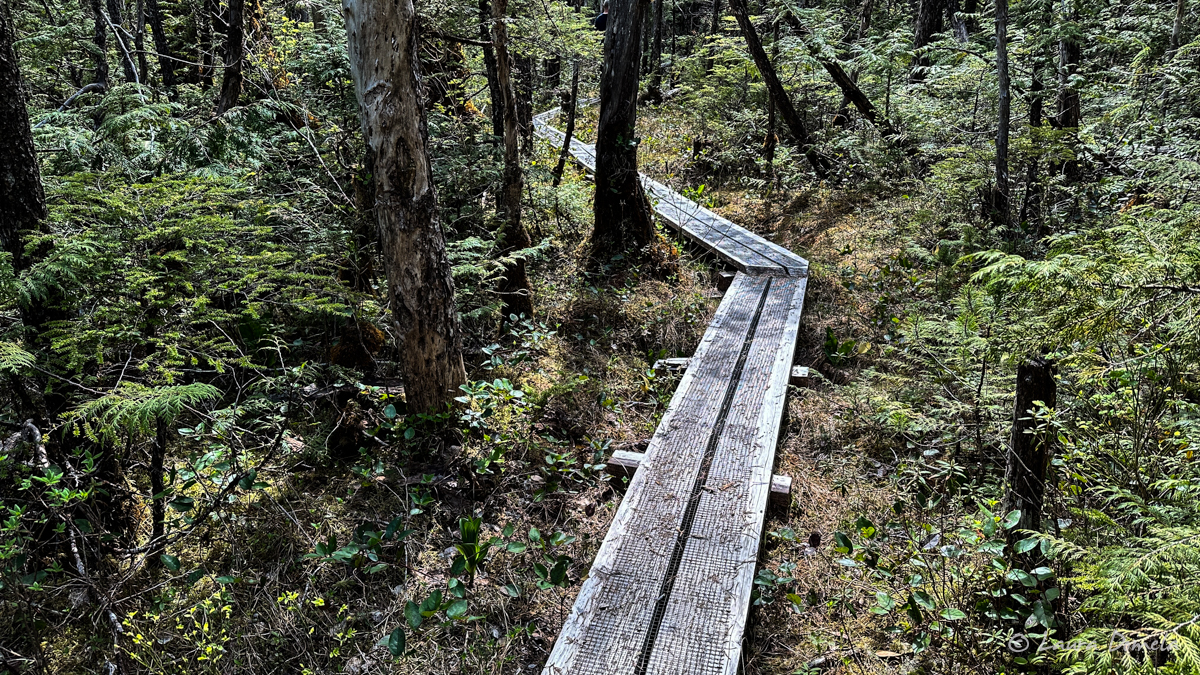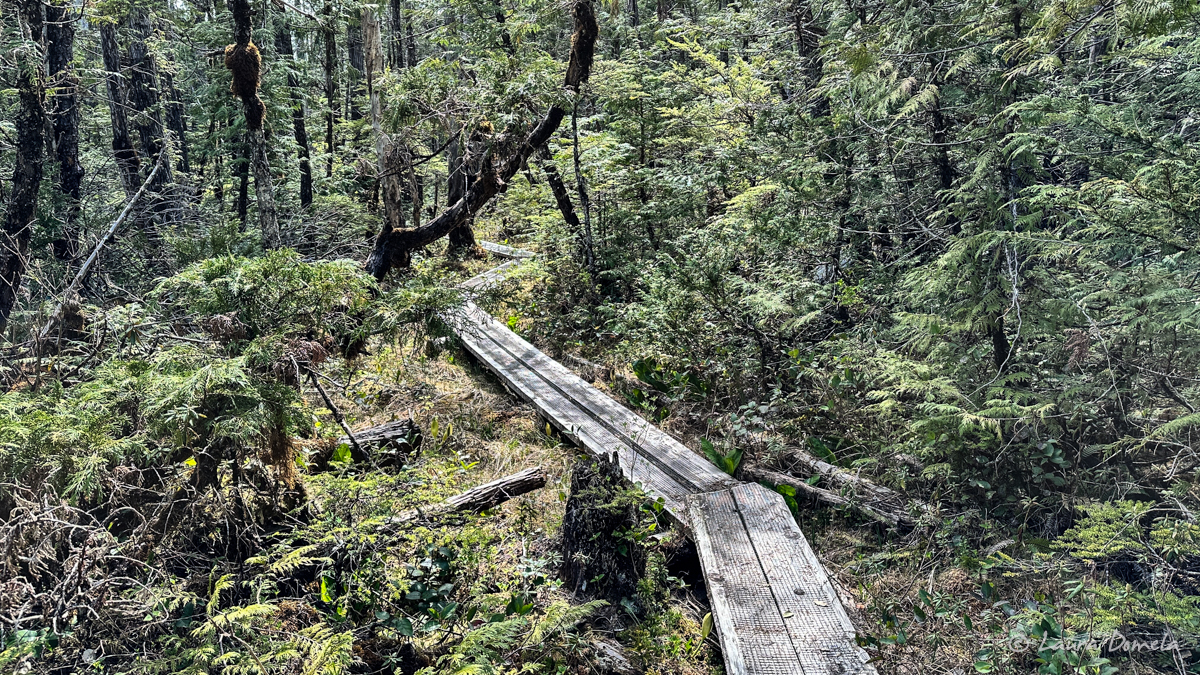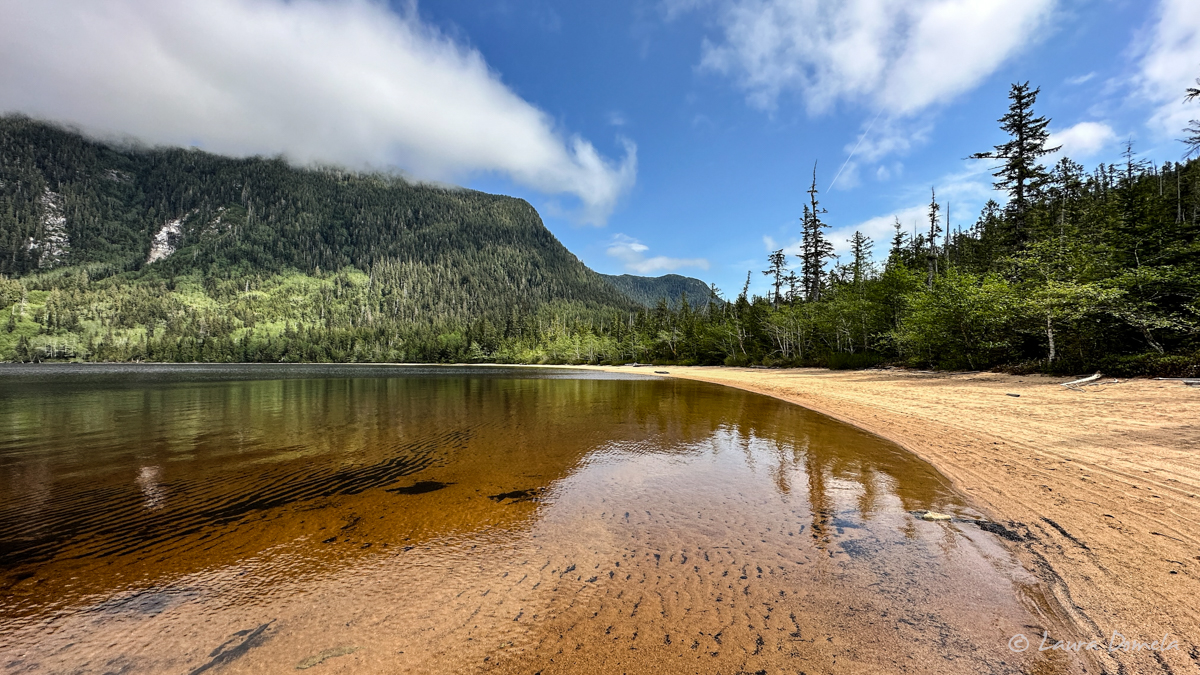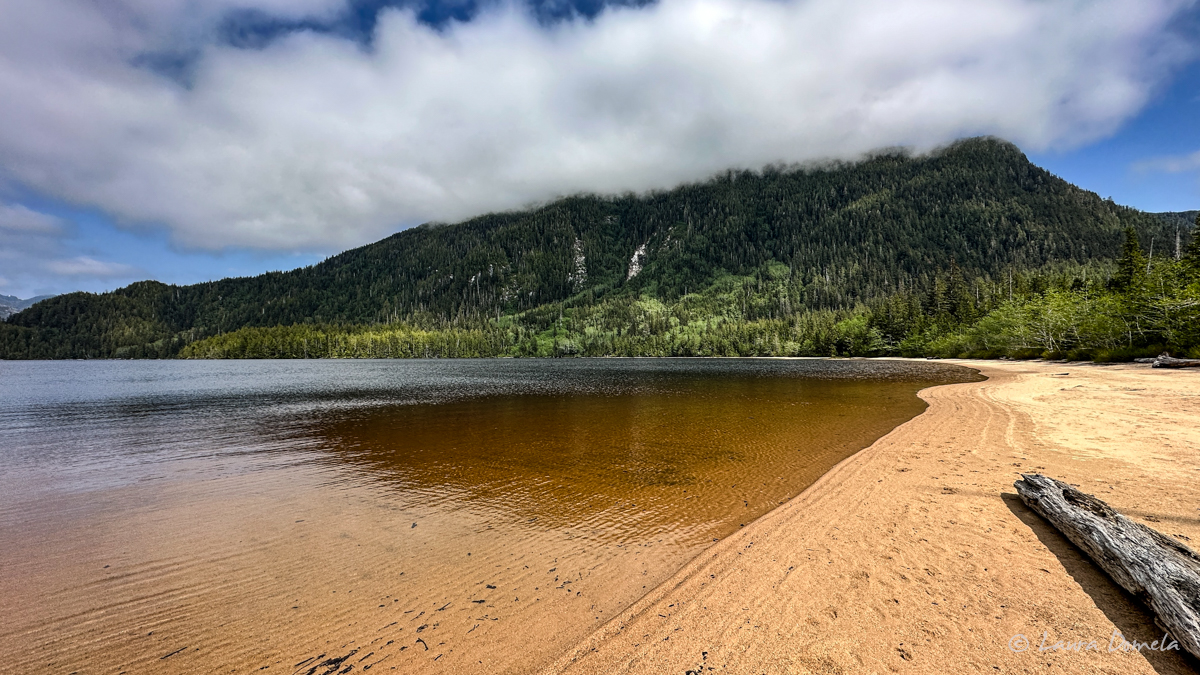 There are many different critters in this area include black-tailed deer, mink, black bear and wolves. We saw deer tracks, wolf tracks, probably mink tracks, but no bear tracks.
We all gathered together on Airship for a potluck dinner (we included our past flotilla-folks Julie and David from Dog Star, who were anchored nearby). Veggie enchilada casserole, Beecher's macaroni and cheese, cole slaw, zucchini noodle salad, roasted broccoli with miso, little pakoras and Indian pastries with sauce…all delicious!
The weather has turned cooler, but so far only a bit of drizzle late in the evening.