We pulled our prawn and crab traps this morning in Codville Lagoon and, here's what we got: five small coon-stripe prawns in the prawn trap, and in one of the crab traps, a whole bunch of green sea urchins!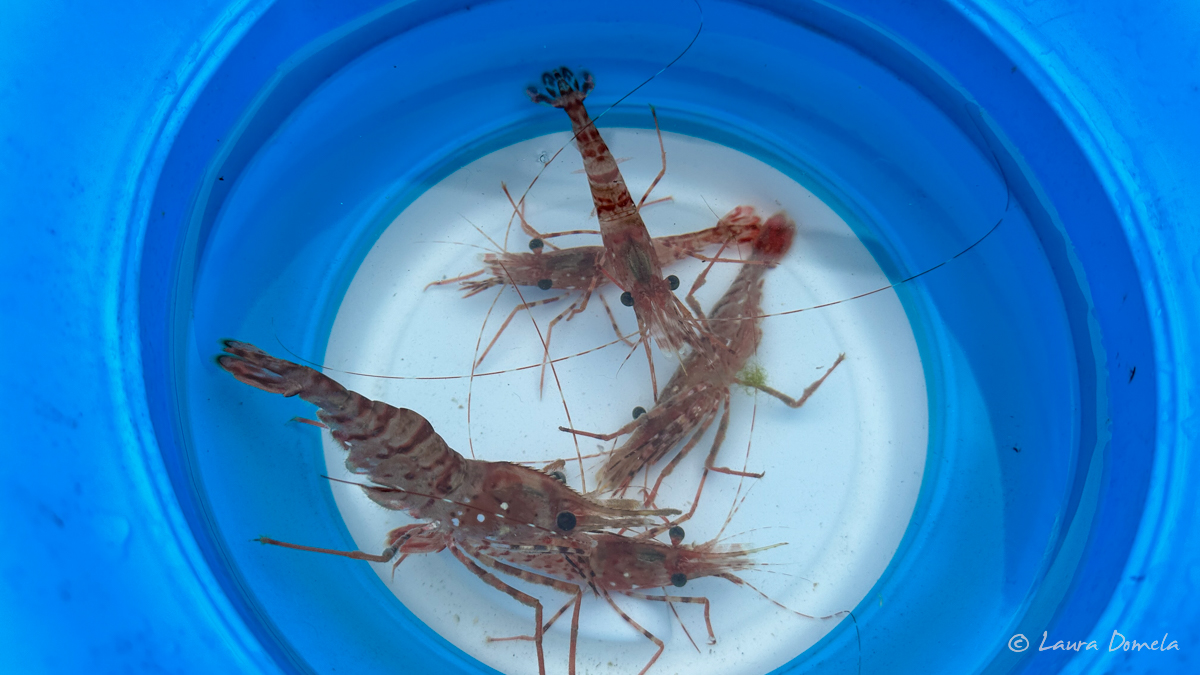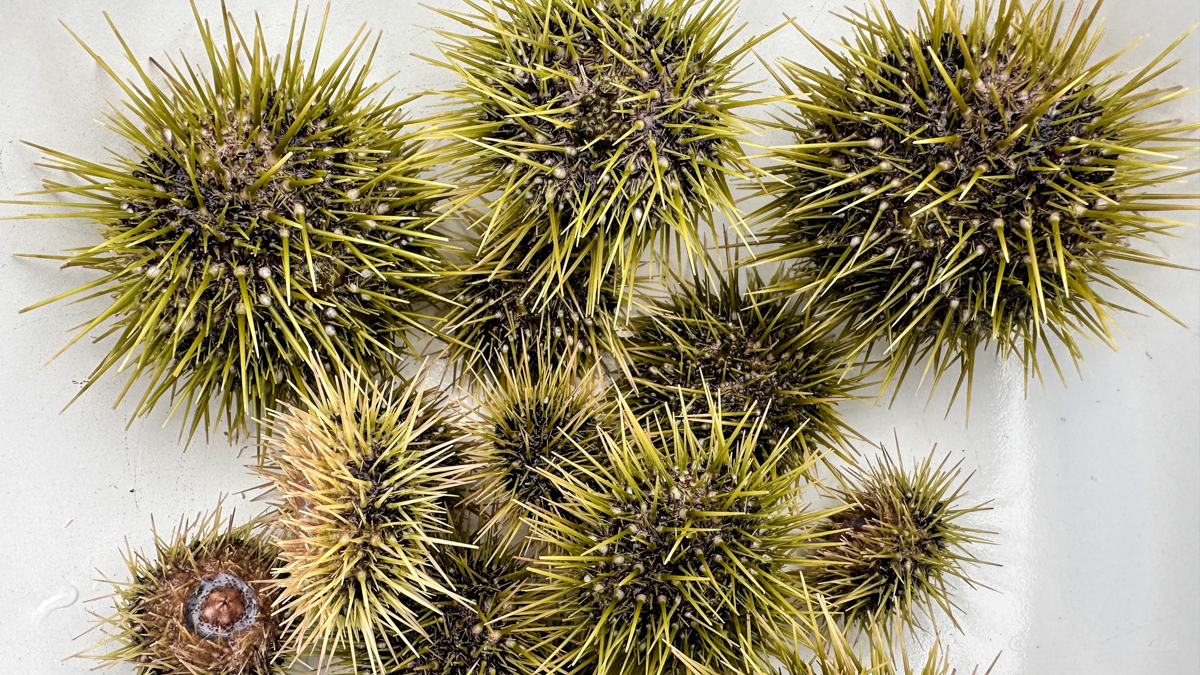 If you aren't going to catch what you're aiming for, it's at least fun to catch something new to learn about! We did some research on the sea urchins/uni and watched a YouTube video on how to clean them, and we think we'll try our hand at this recipe tomorrow night — linguine with an uni/lemon/butter sauce!
On to Shearwater today for some provisioning, and a meal that someone else cooks for us (at the Fishermen's Bar & Grill).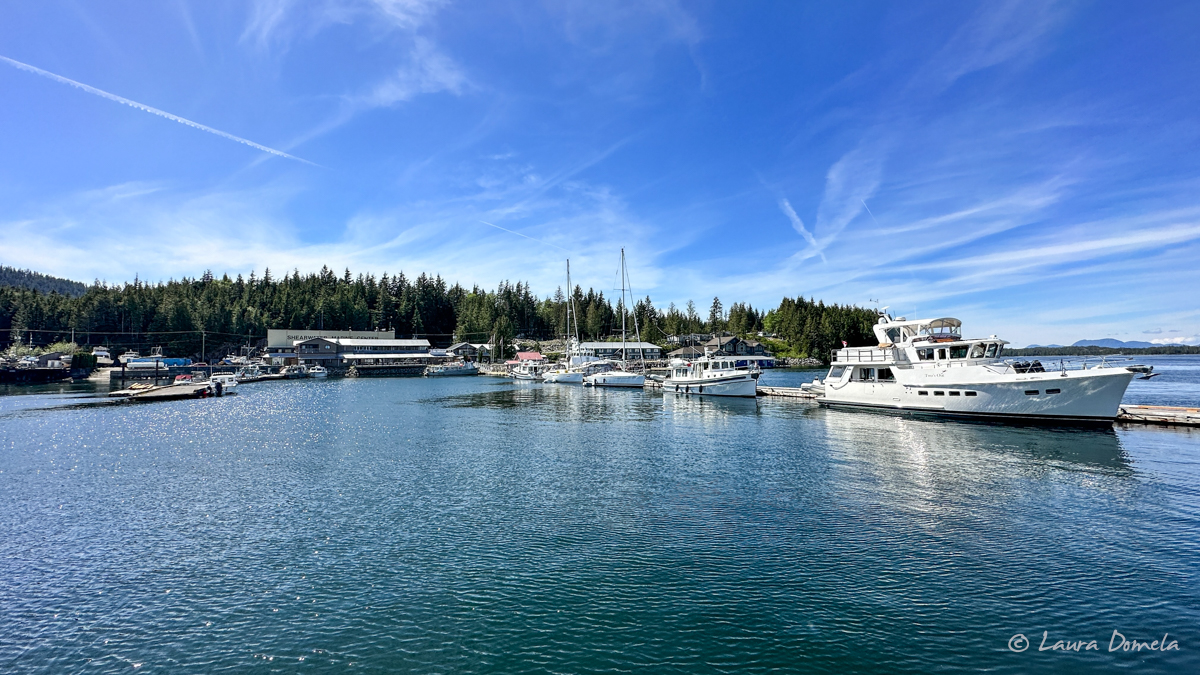 Harbour Master Geoff took great care of us, helping everyone with lines and making sure we were all taken care of.
Once settled on the dock in Shearwater everyone headed off to do chores, explore a bit, have lunch, and then relax on board for a bit.
We met up for dinner at Fishermen's Bar & Grill and had a fun group meal together.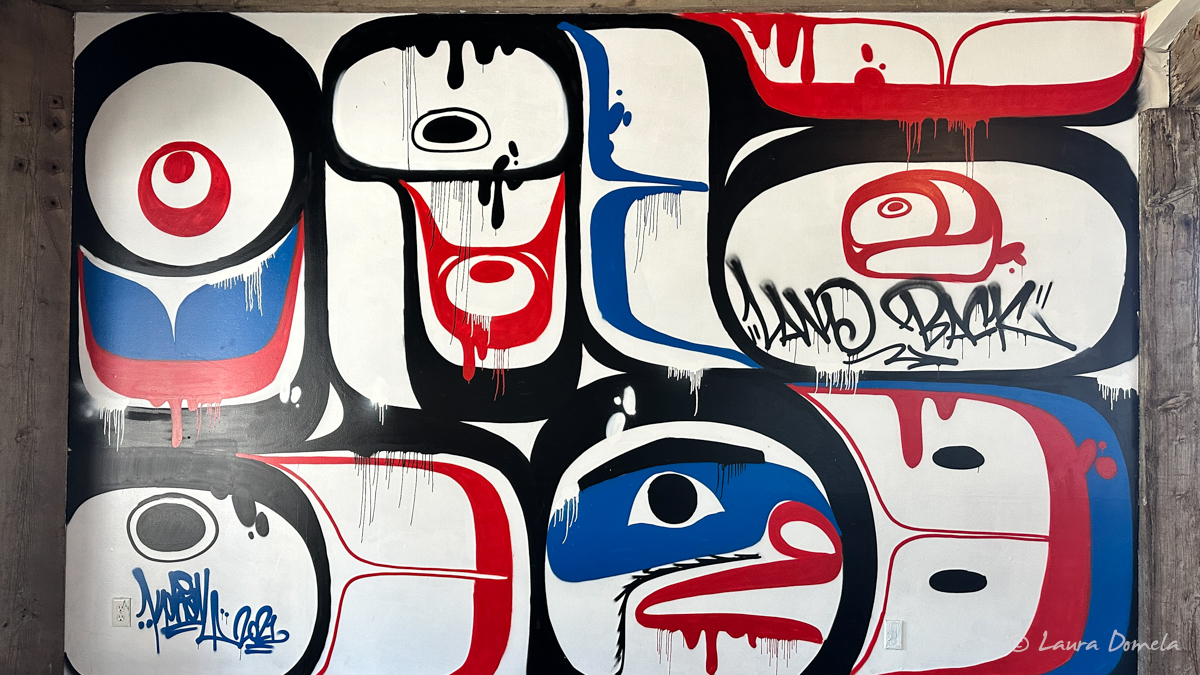 Shearwater feels a little more festive this visit than it has in past years (and past years have been great). Everyone is always so friendly and helpful, but this year it just felt a bit more vibrant than it has before…lots of smiling, happy people and kids playing (and yes the weather is still great, which will probably change a bit tomorrow)…in any case, a great stop!