This morning was still and silent at anchor…nothing but the sounds of birds and the occasional splash from a fish jumping. We pulled anchor around 8:30am and headed out.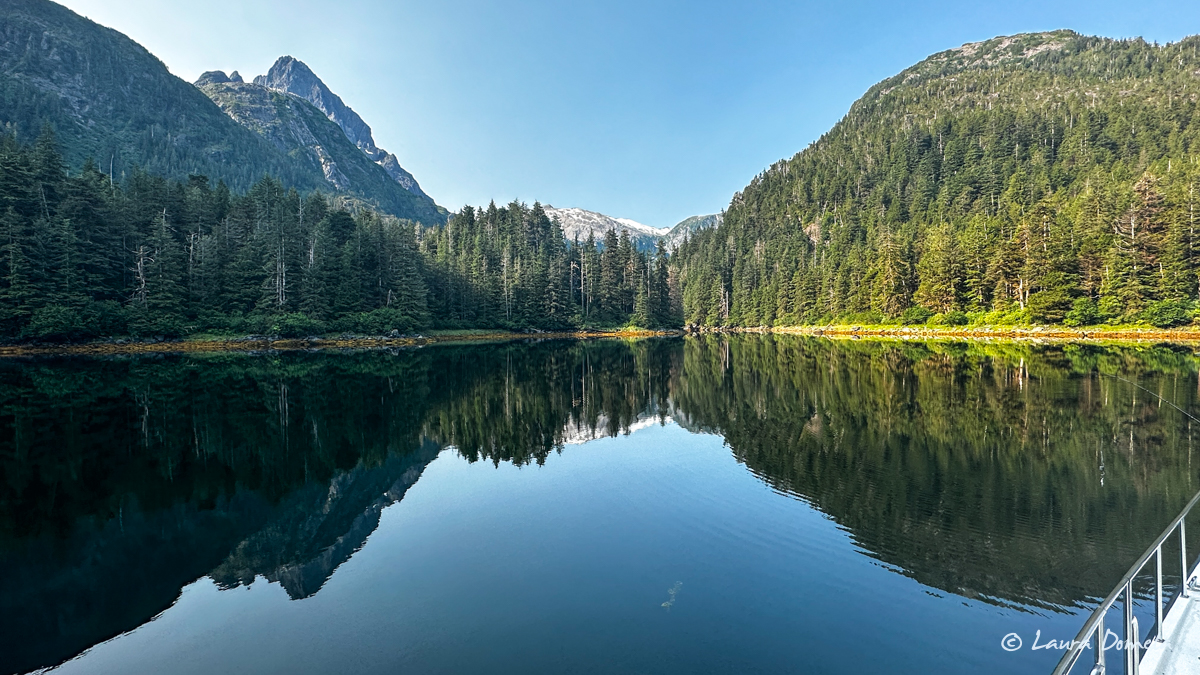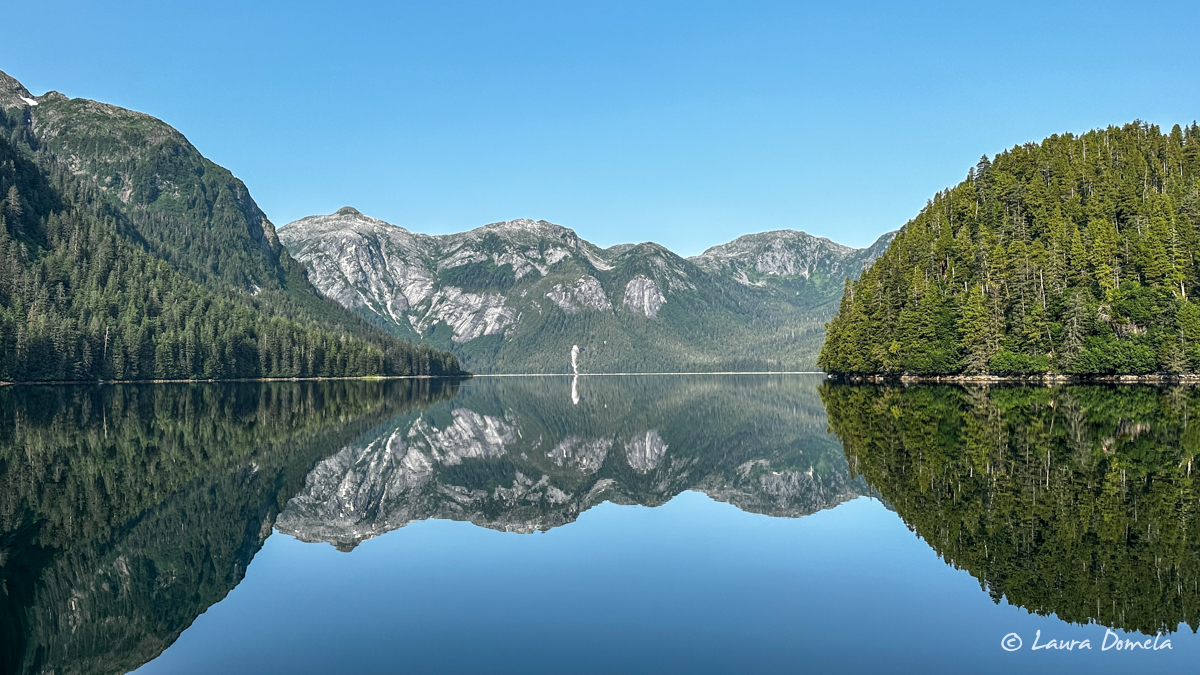 Out in Chatham Strait it was not calm at all. 15-18kts of wind from the north and 2-3 foot wind waves (against a slight current). Not bad, but we definitely got the boat salty. We saw a handful of humpbacks in the distance, but nothing too close. Not long after we entered Frederick Sound, the wind and waves died down and the surface became downright glassy!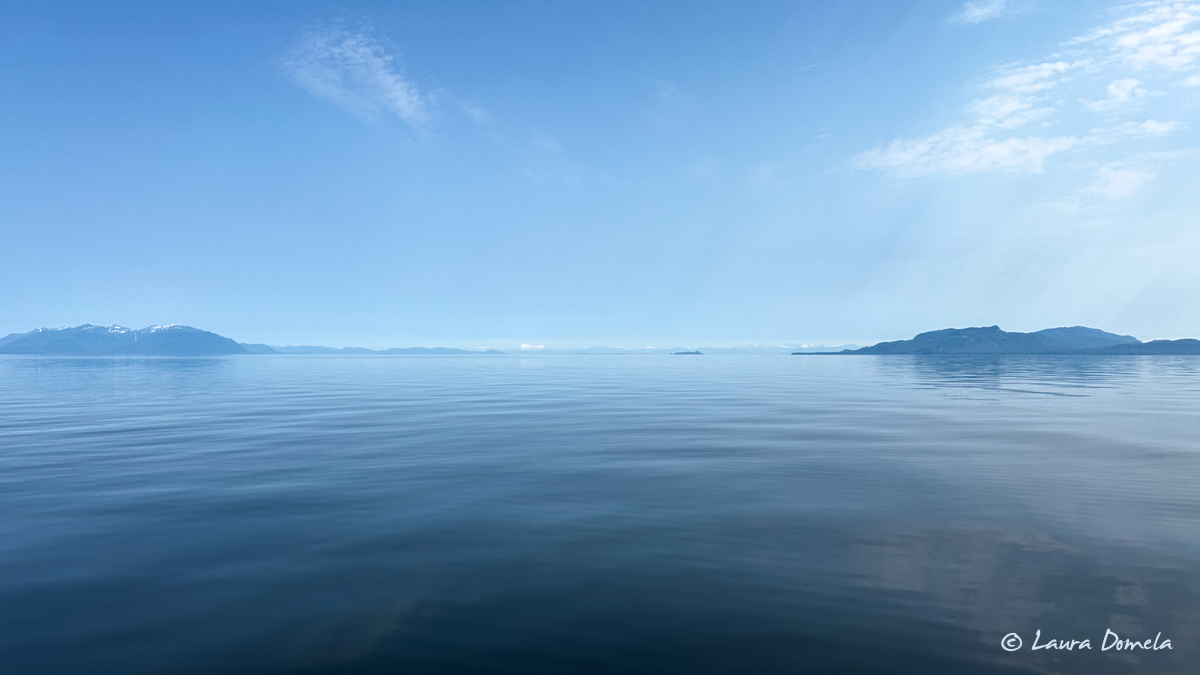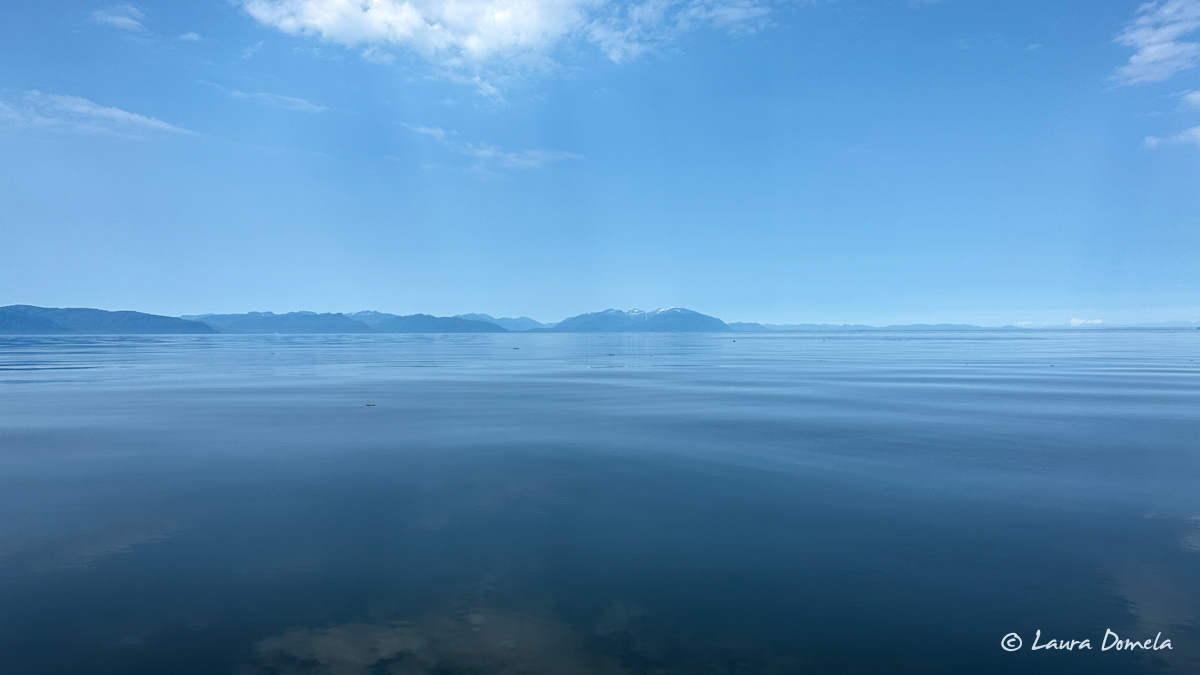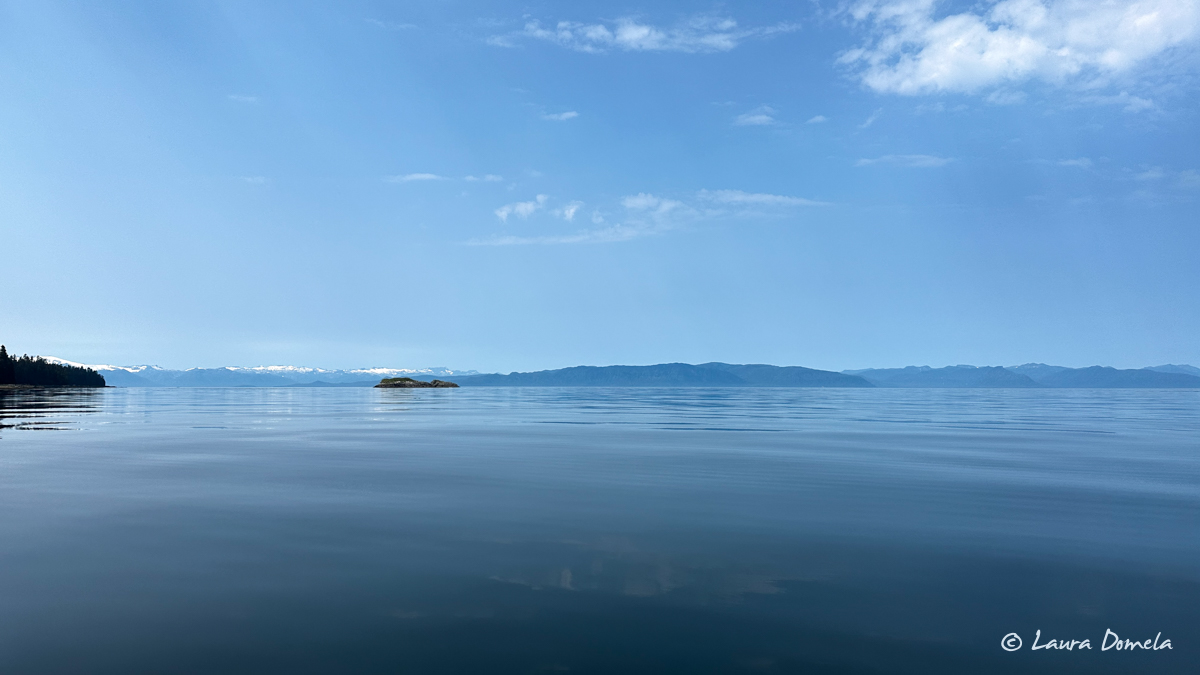 We anchored in a spot called Honey Dew (noted as a backup to Sandman Bight, just SE of Honey Dew) on the charts, on the other (NE) side of Halleck Harbor, and it's beautiful here. Dropped the anchor in about 32ft with a view of this cave from Airship.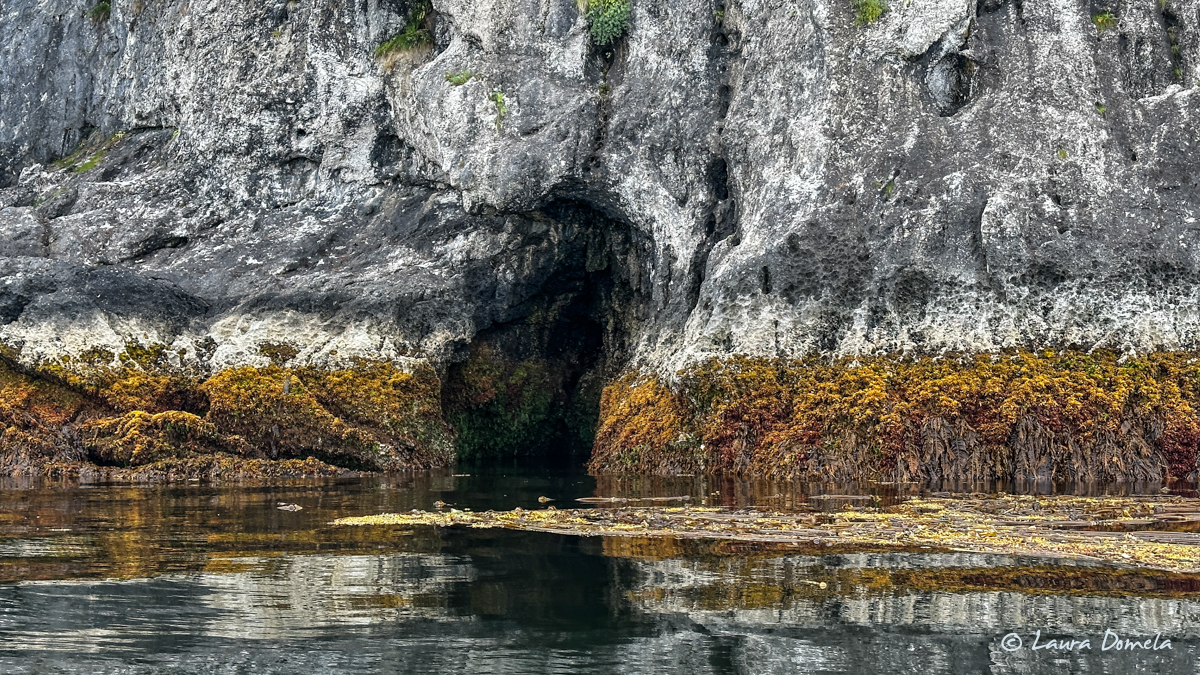 We took the dinghy out for some exploring…there are little caves all over these islands!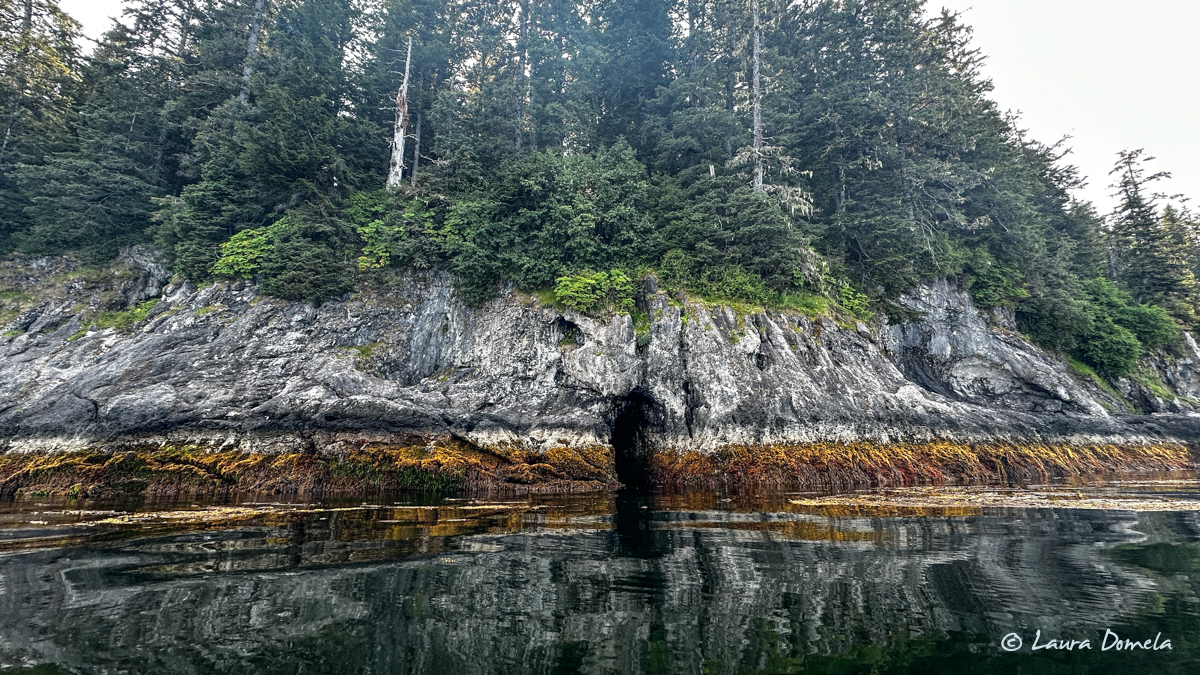 This cave was big enough and not blocked completely by kelp, so we nosed our way in to see what was growing in there.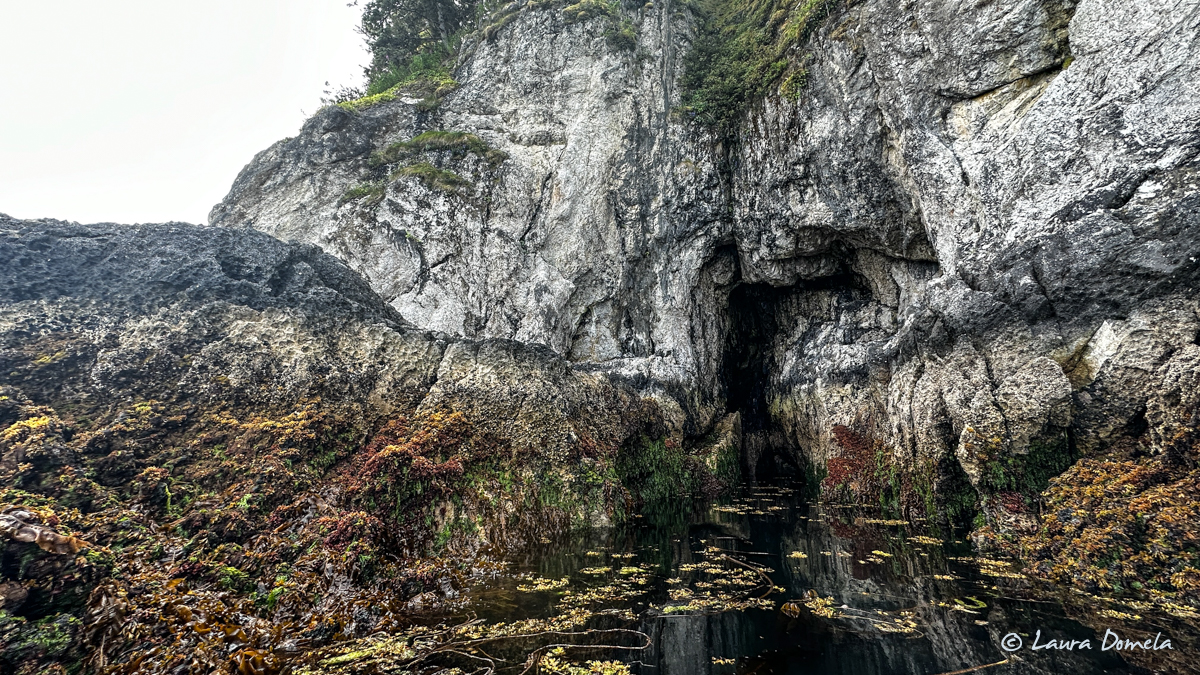 These little orange blobs on the walls are actually tiny anemones!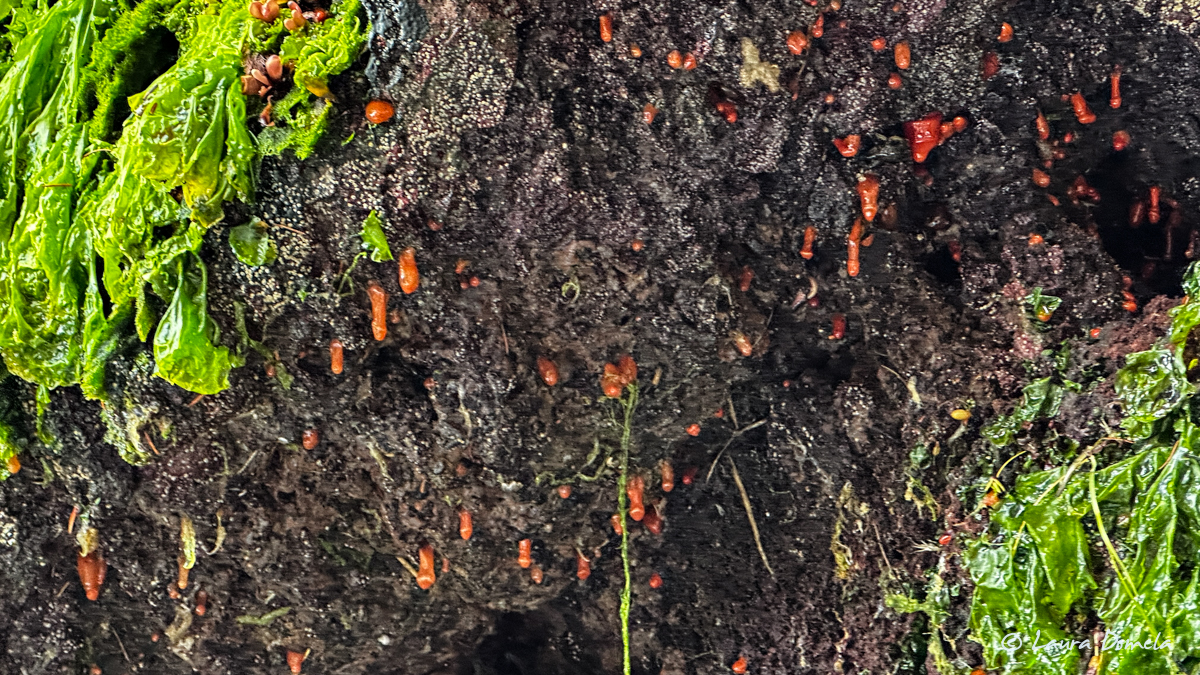 You can see them just under the water line here: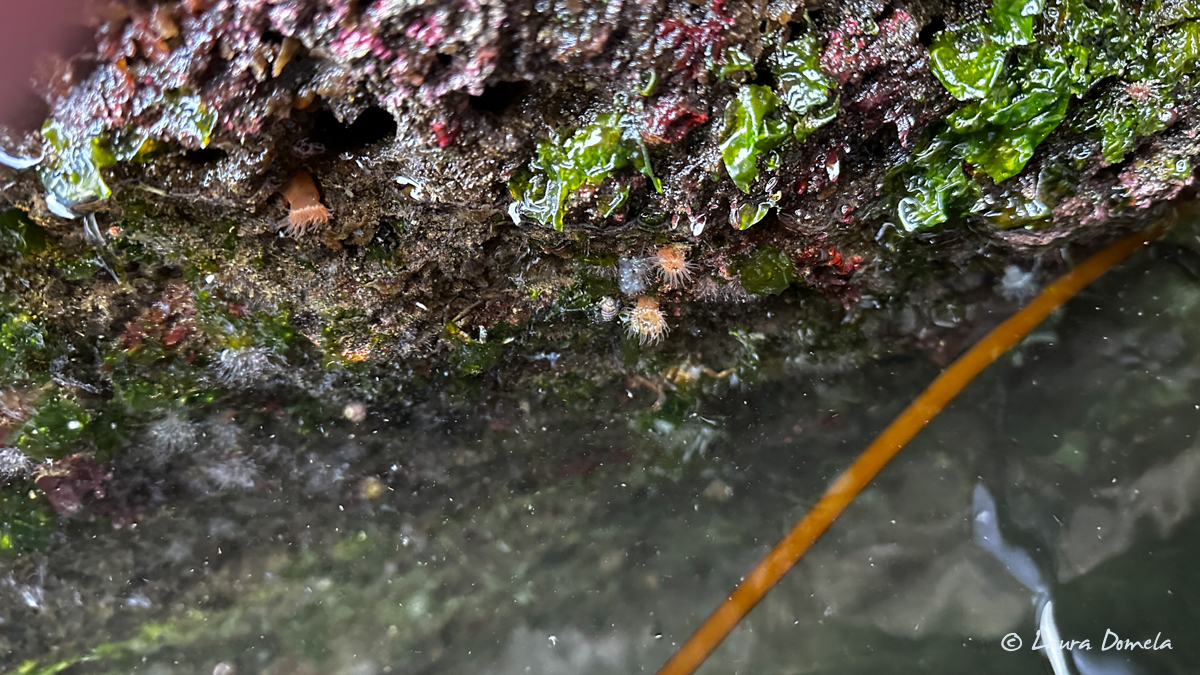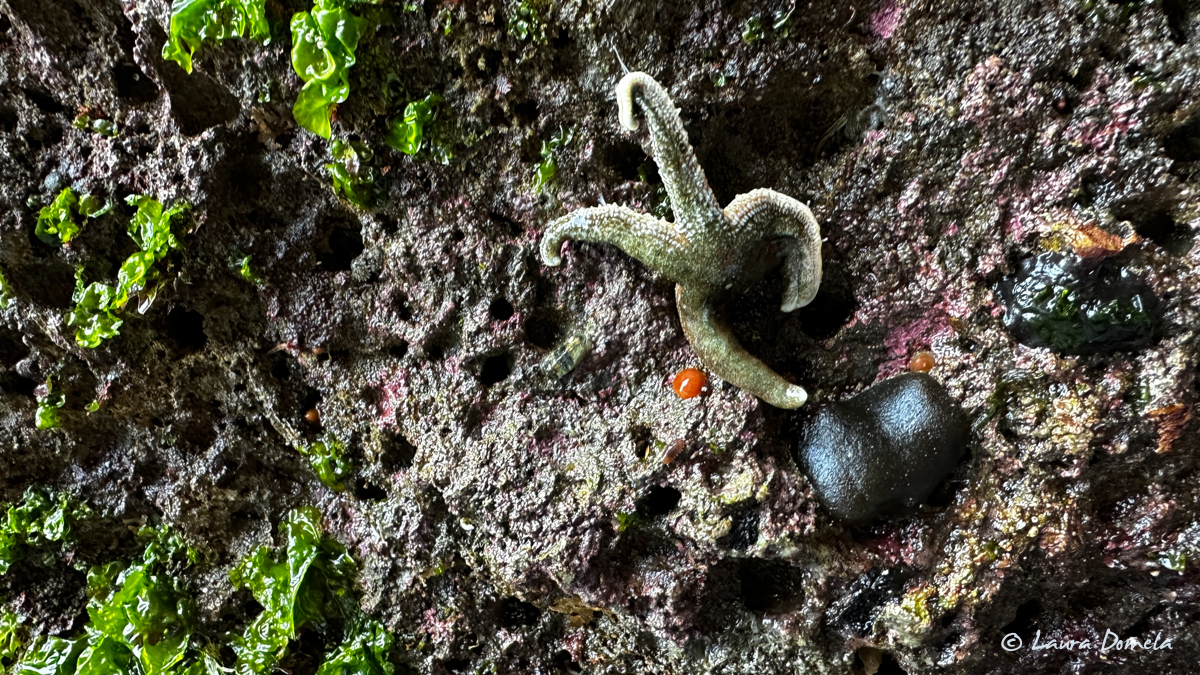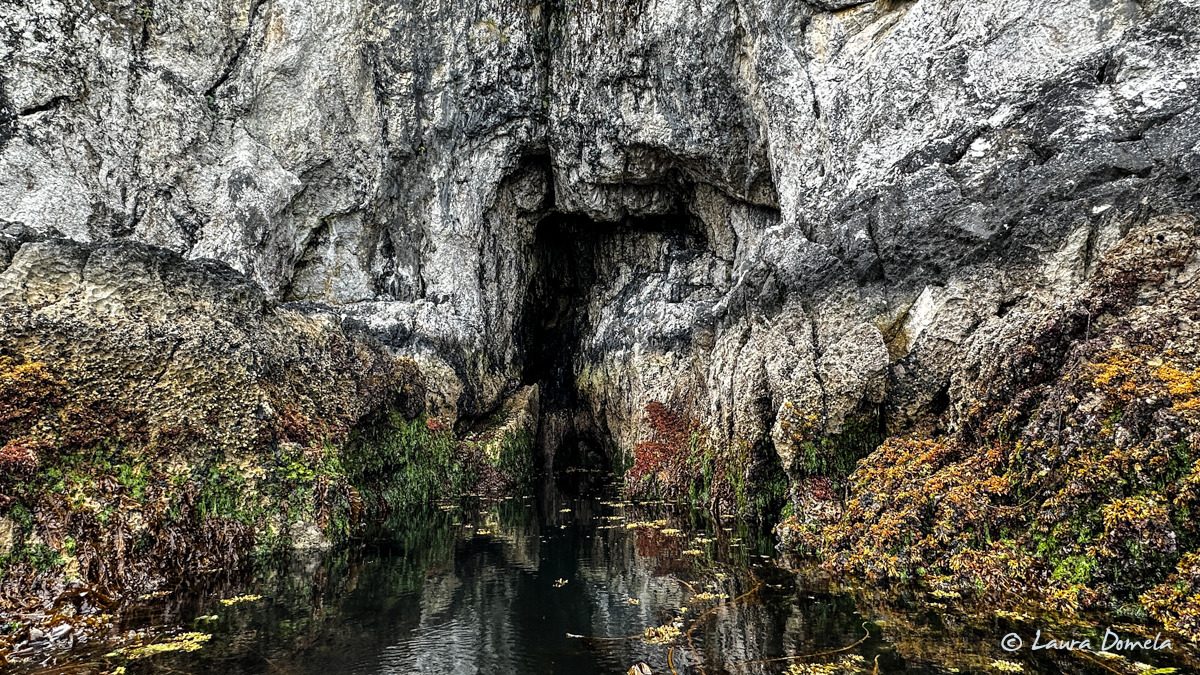 The view from Airship out into Frederick Sound and across is pretty stunning, especially on a day like today!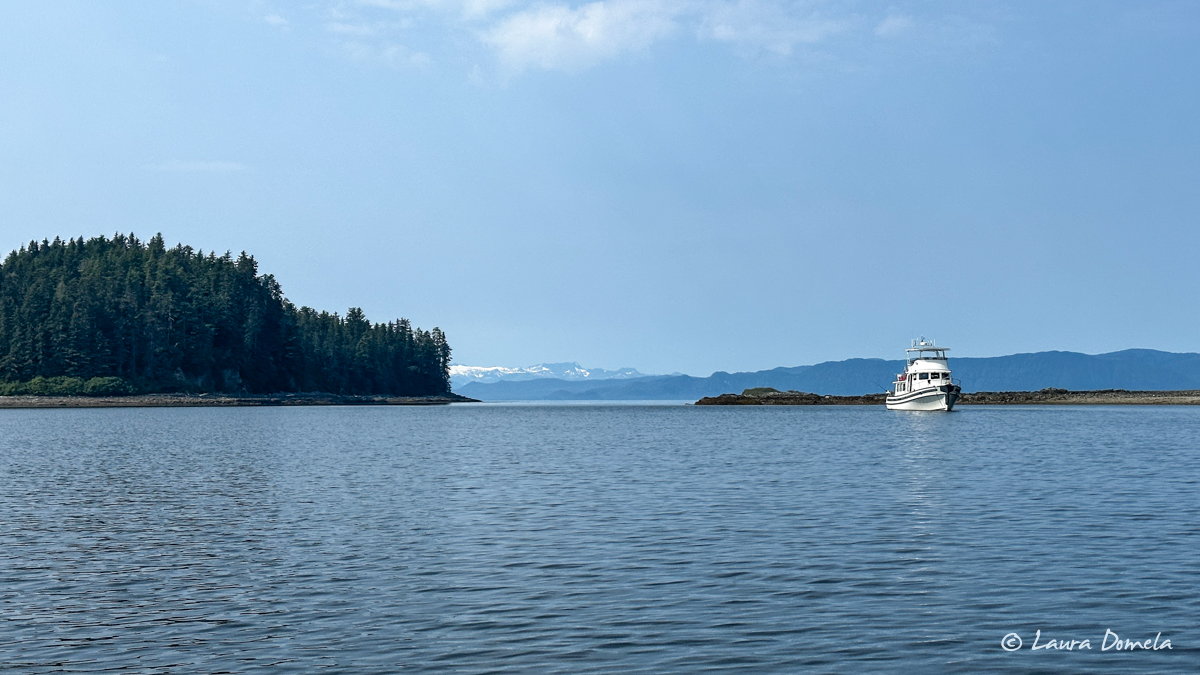 Here are some (okay, a lot of) aerials of our anchorage and the surrounding area: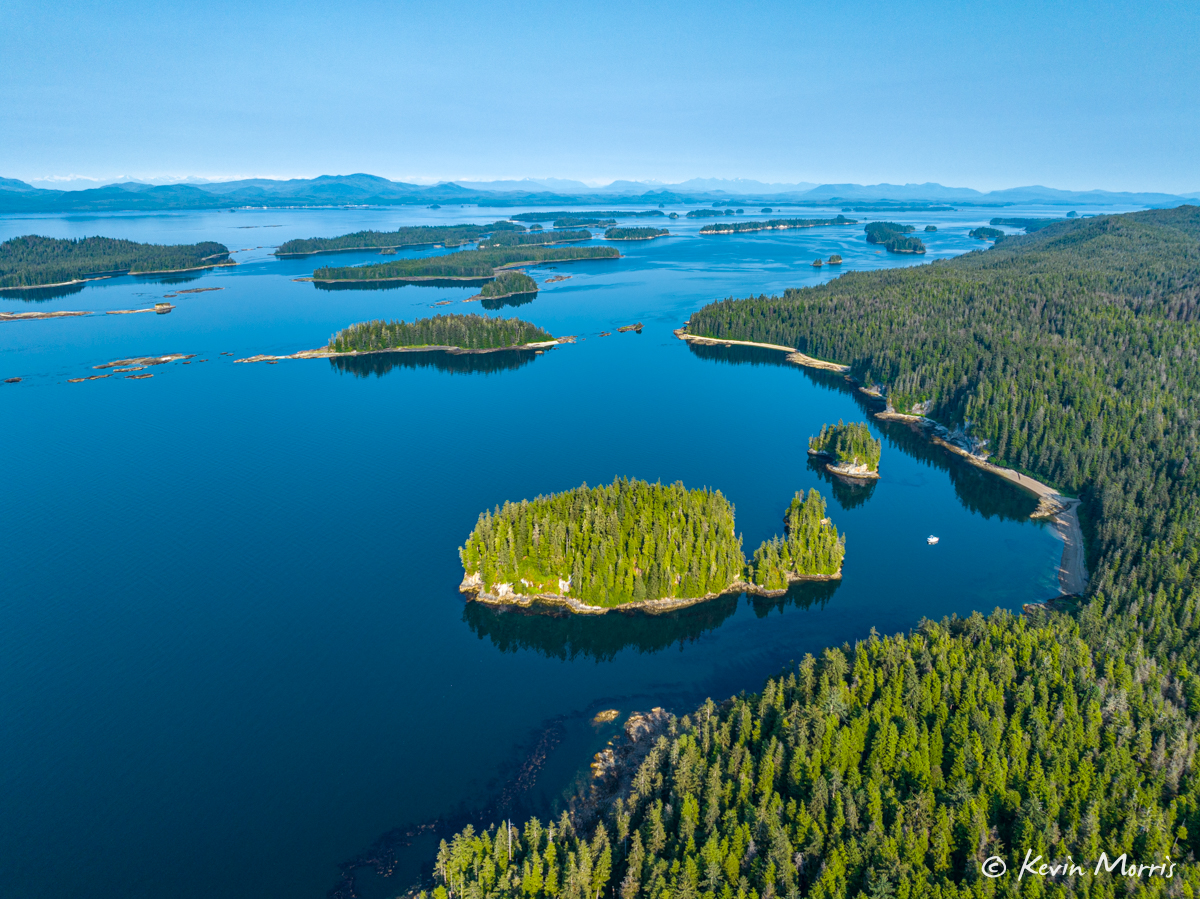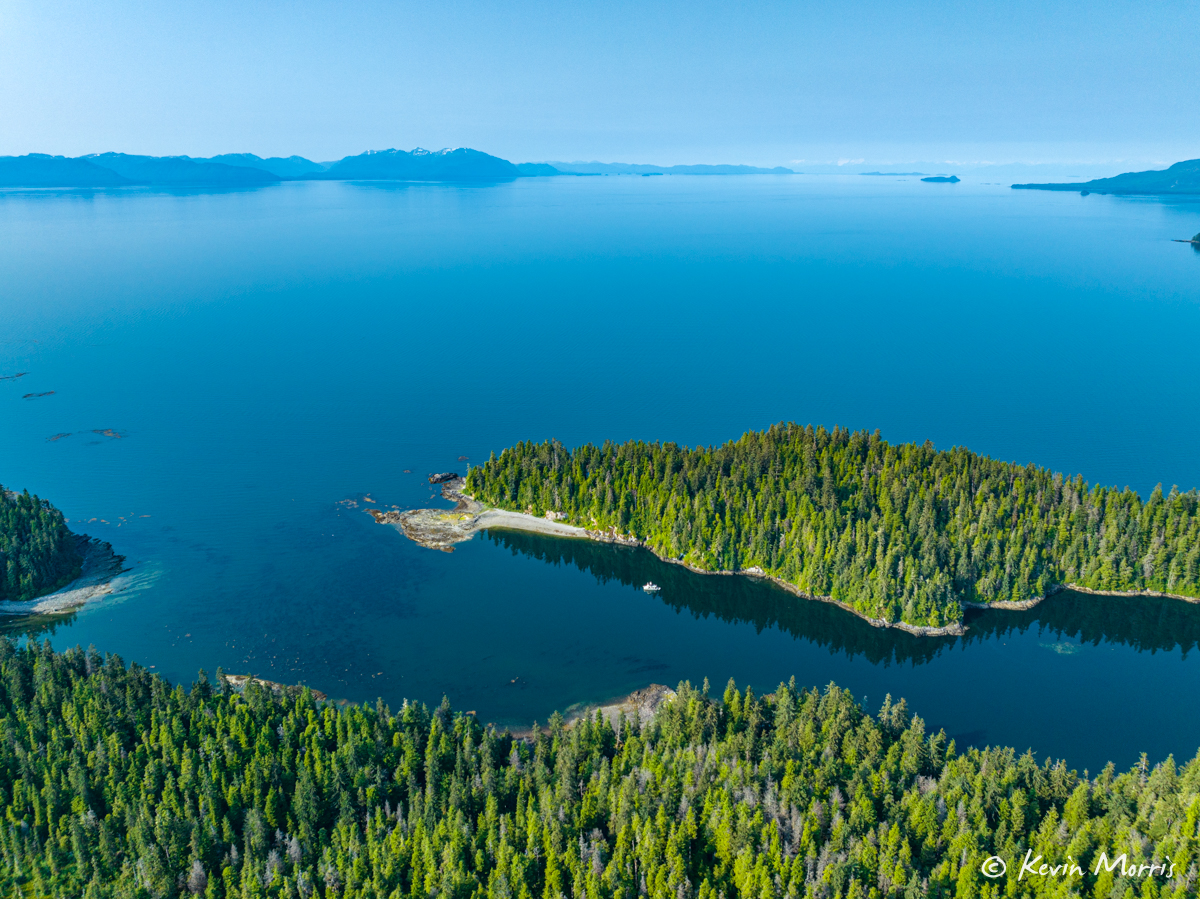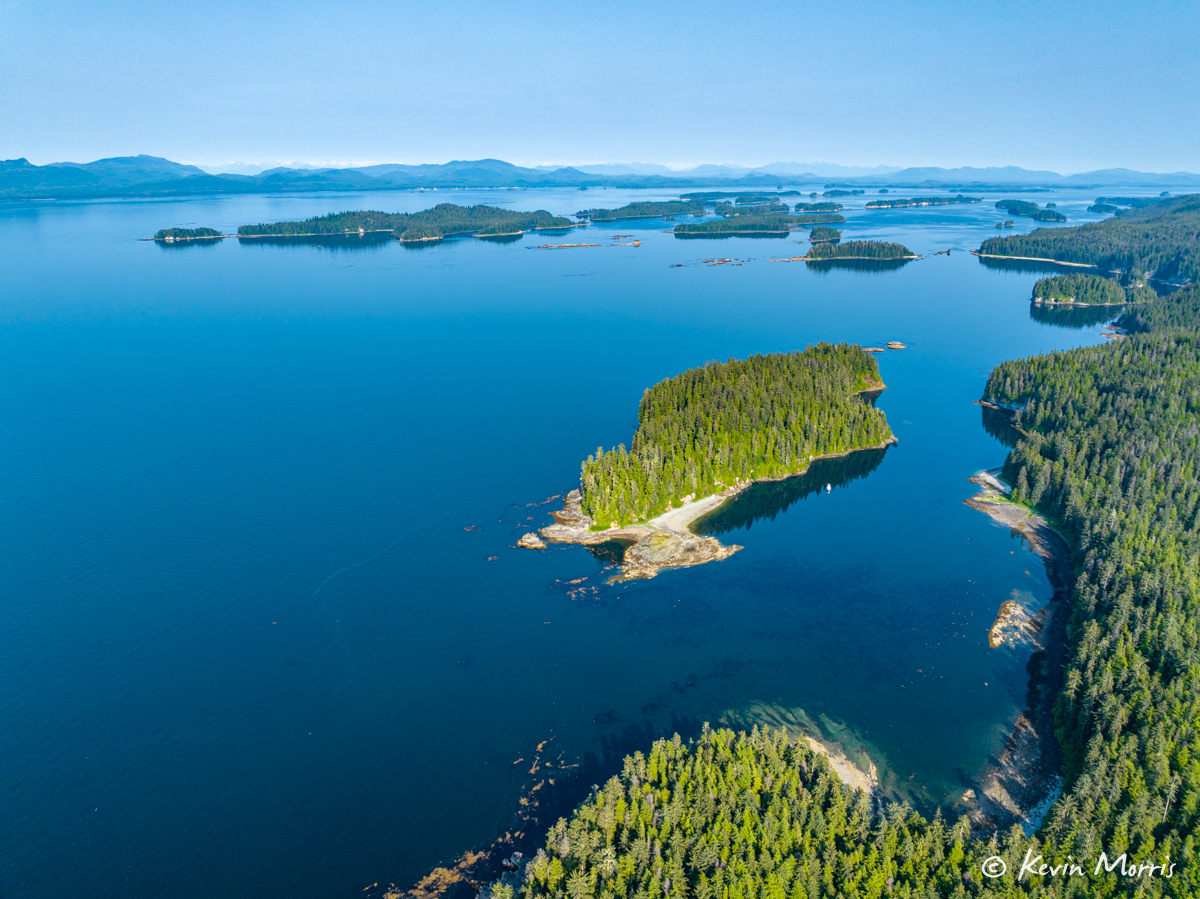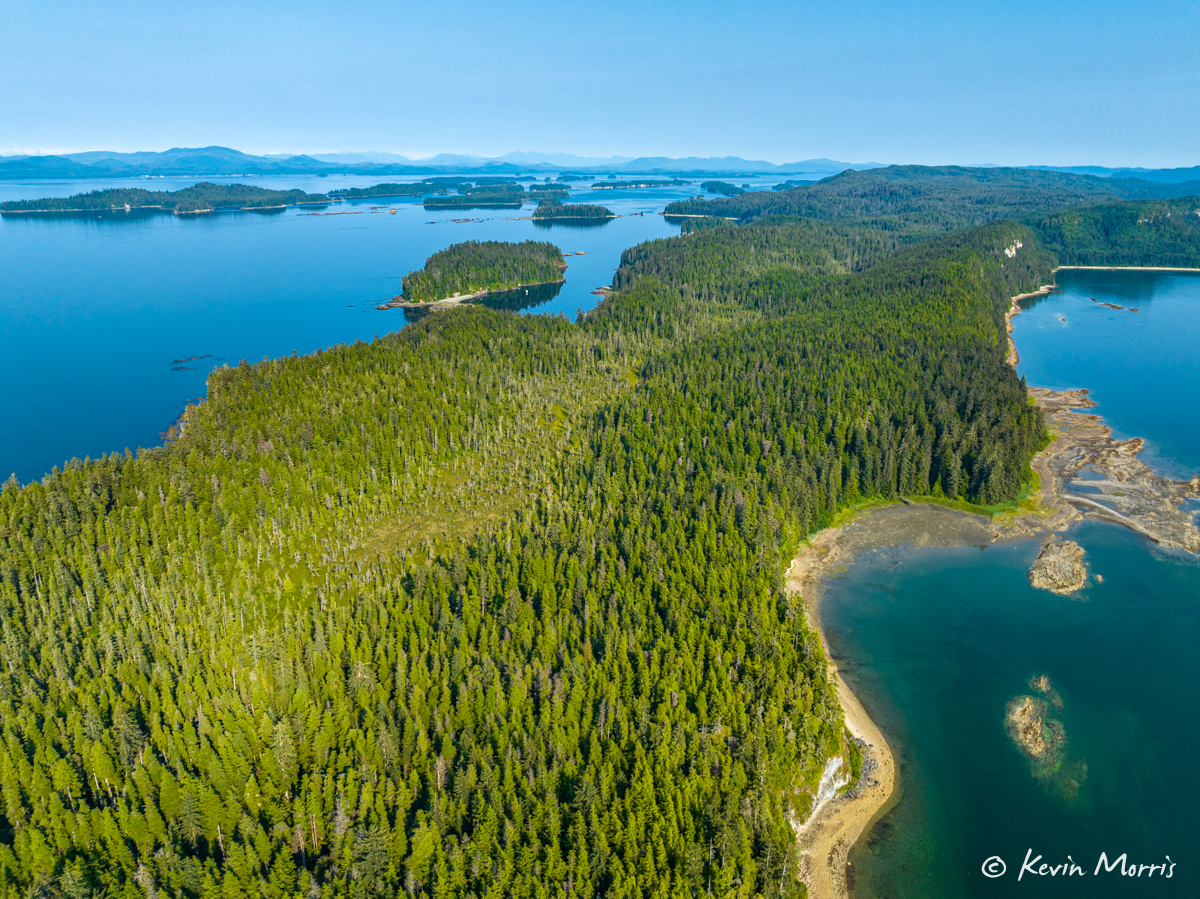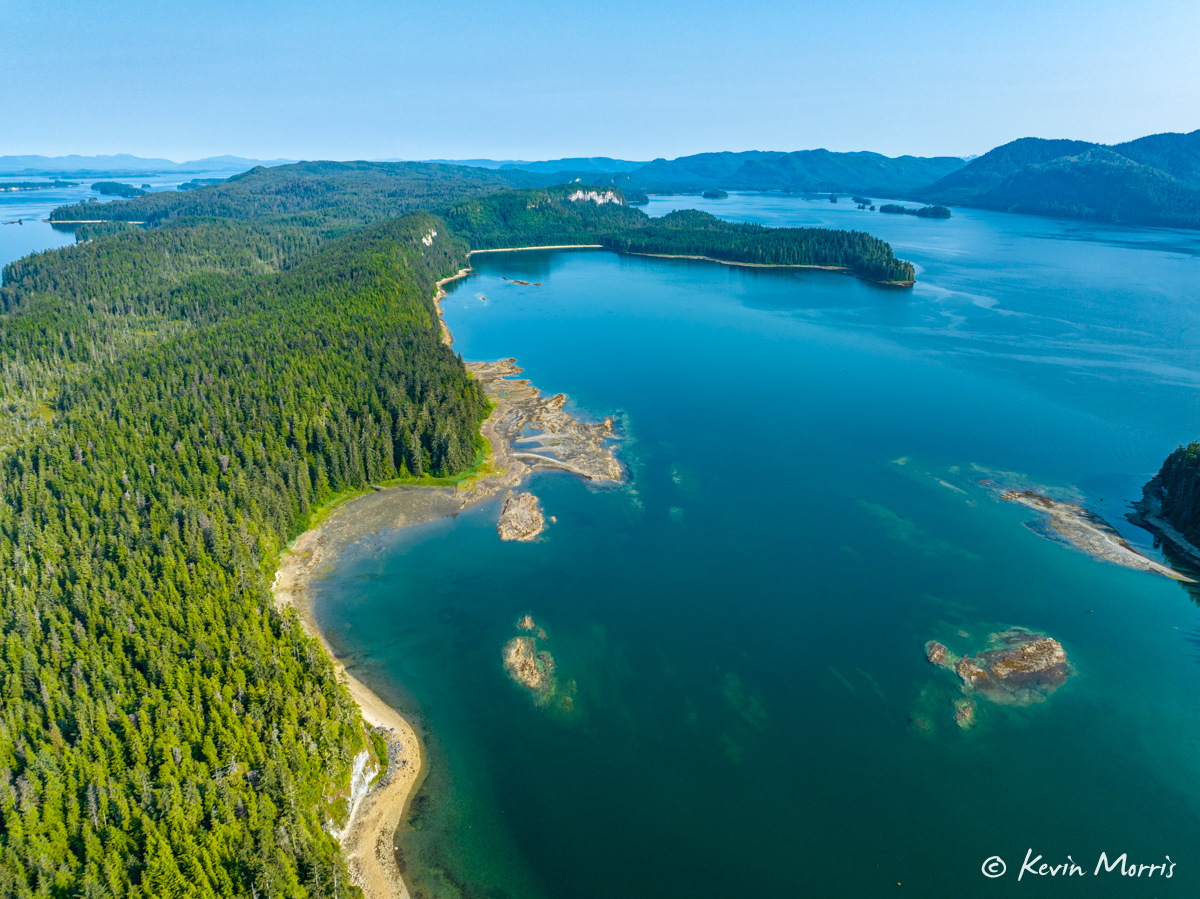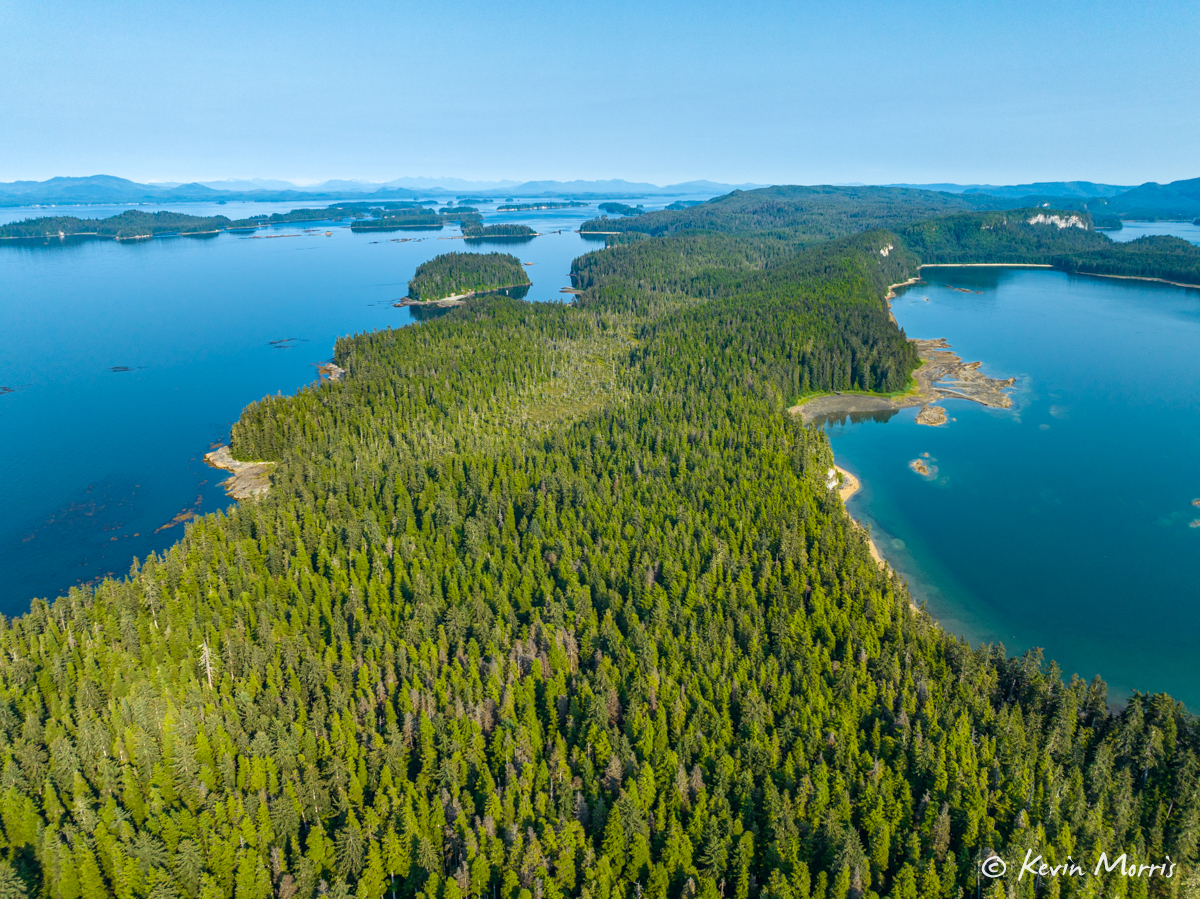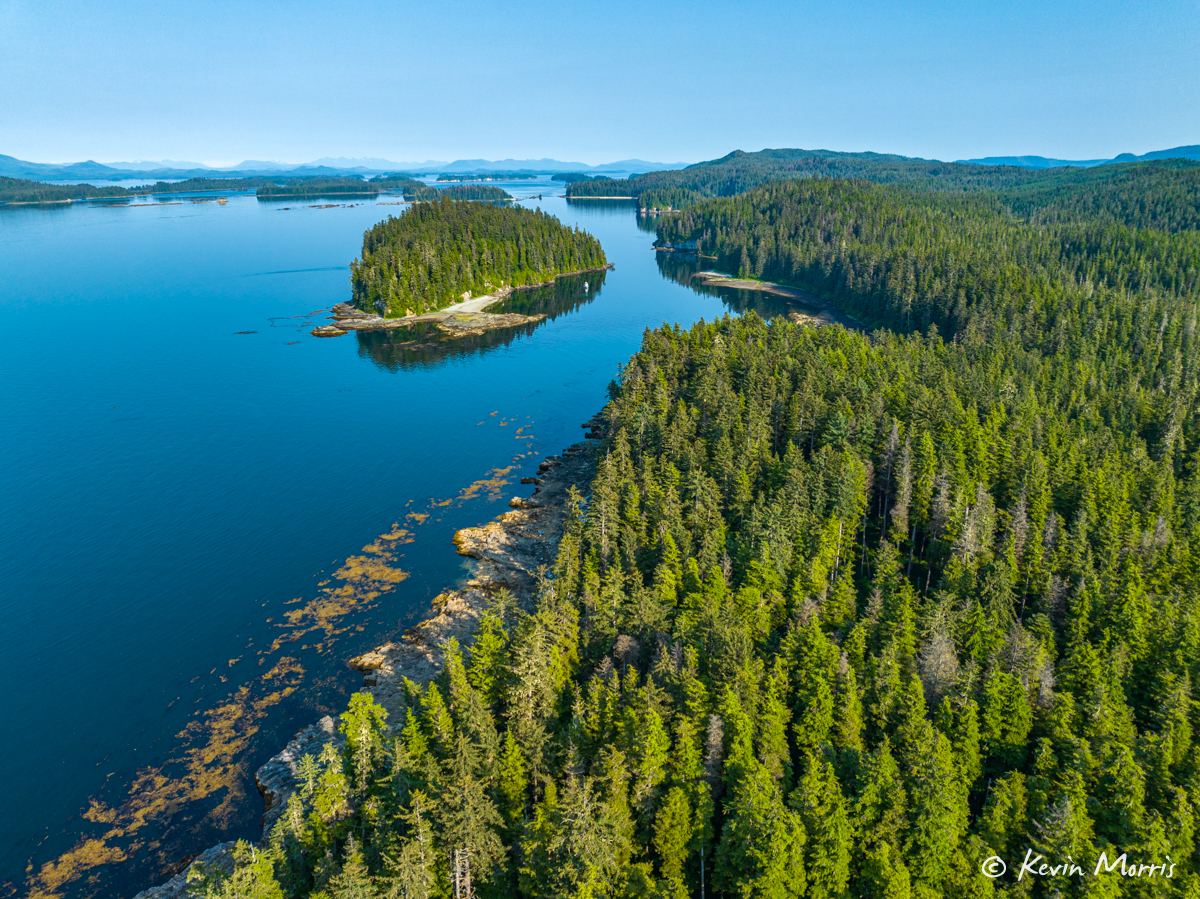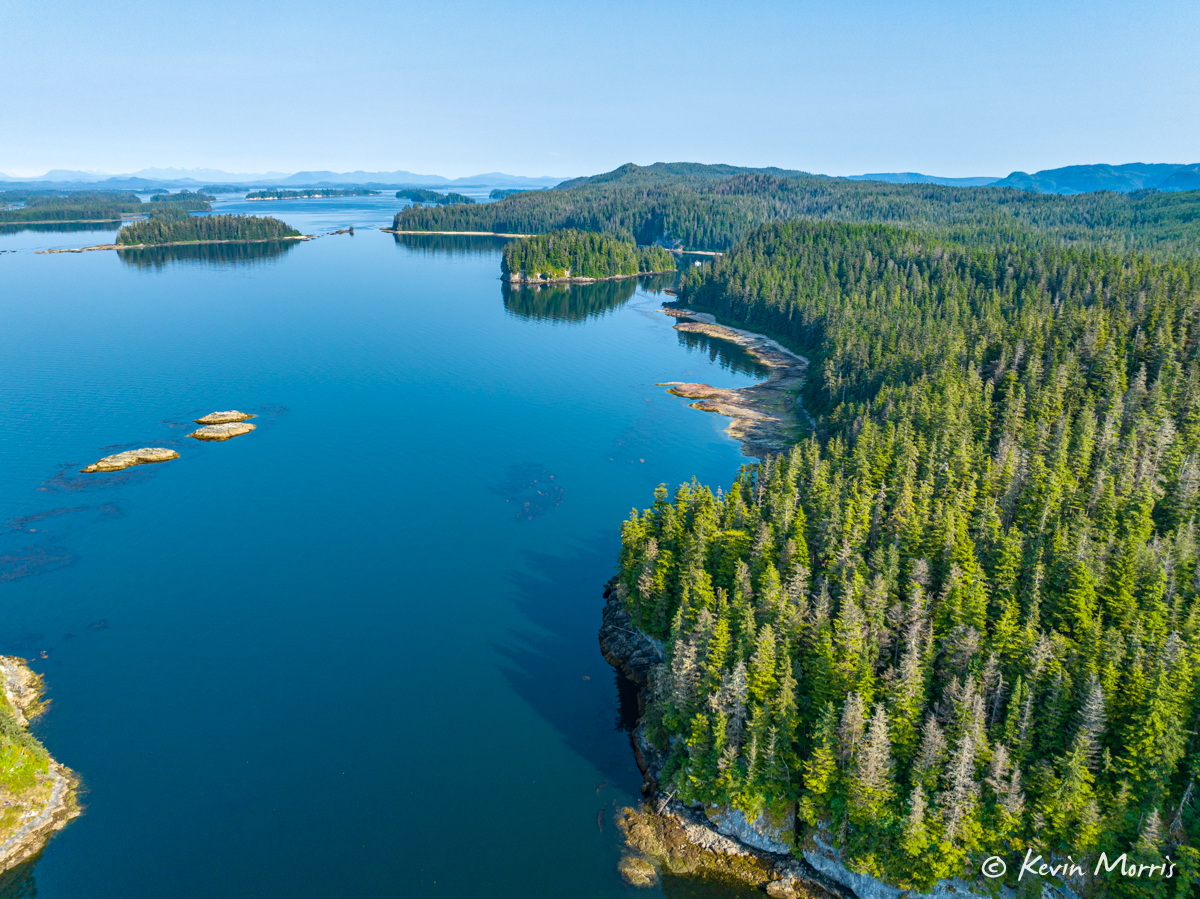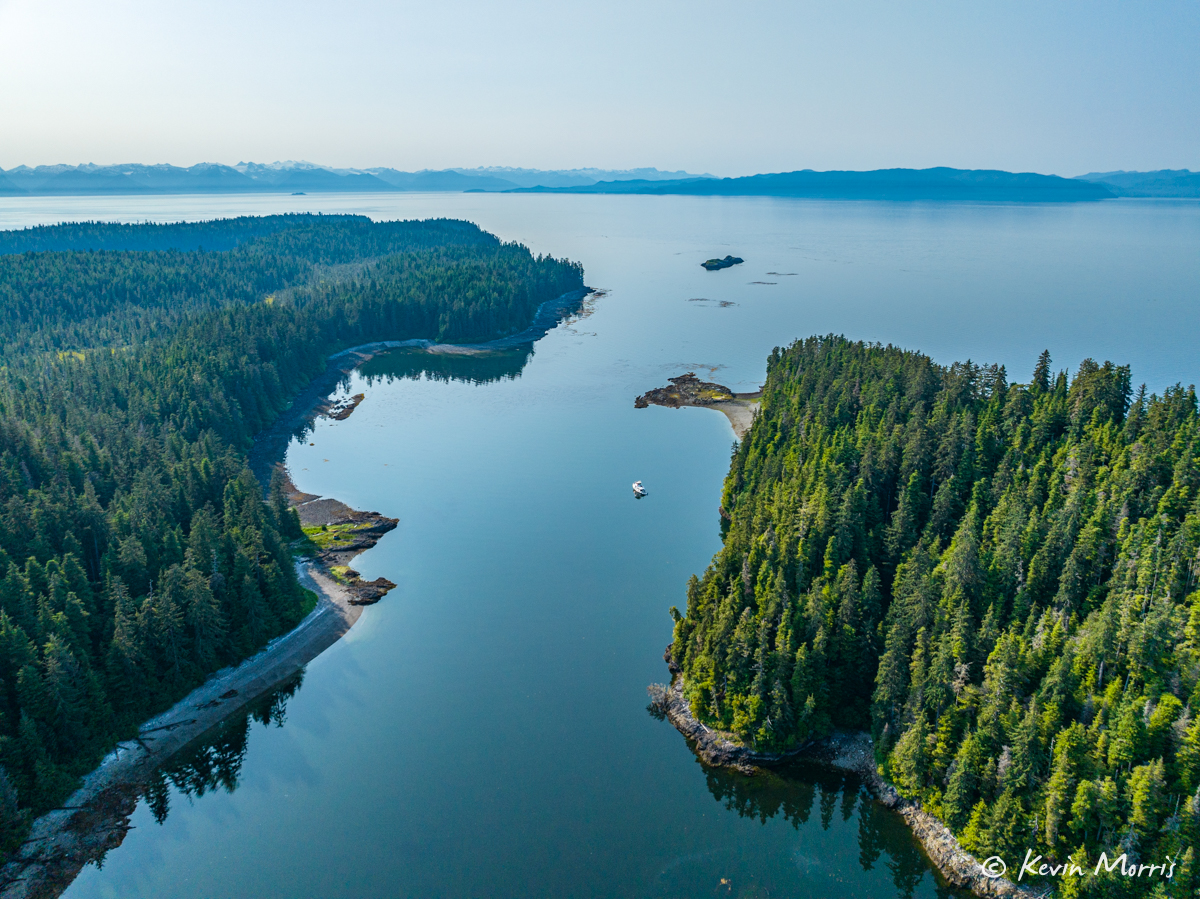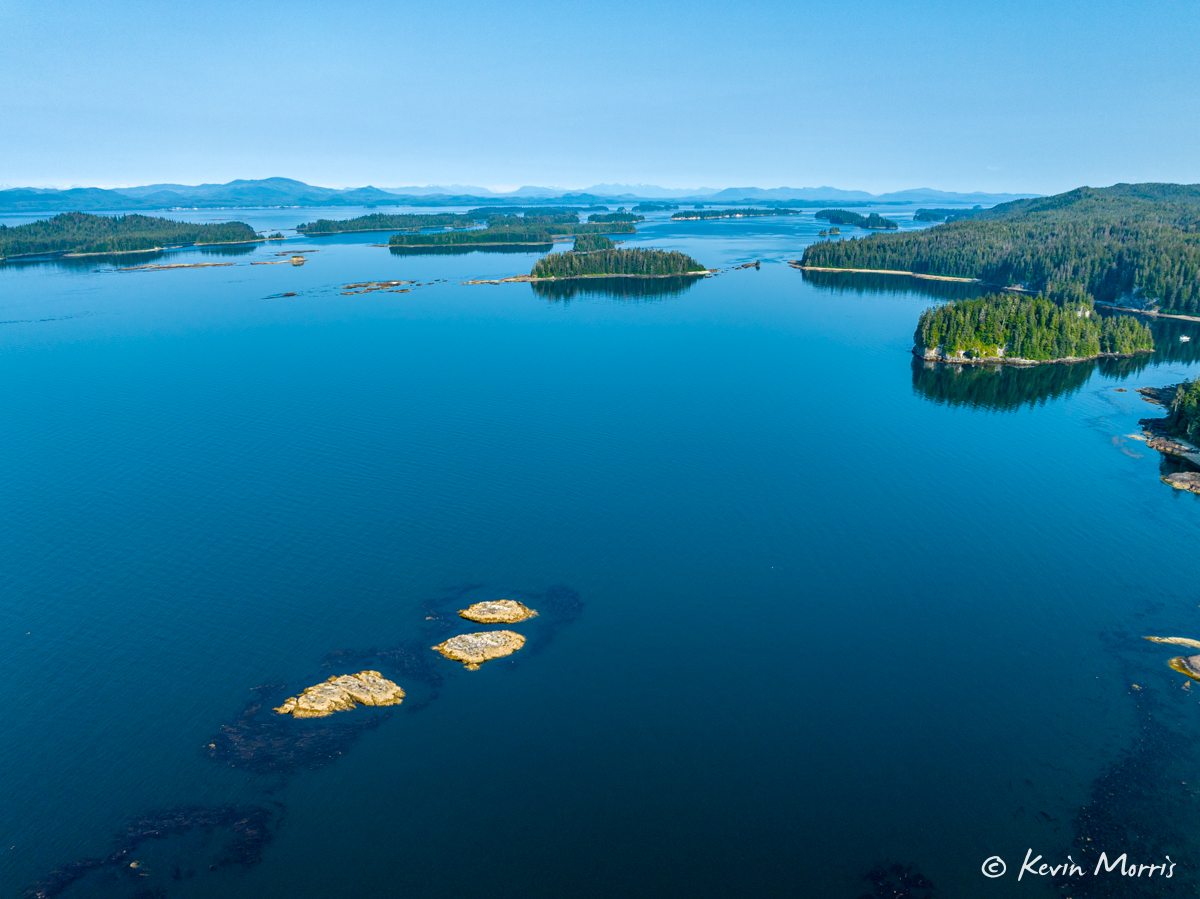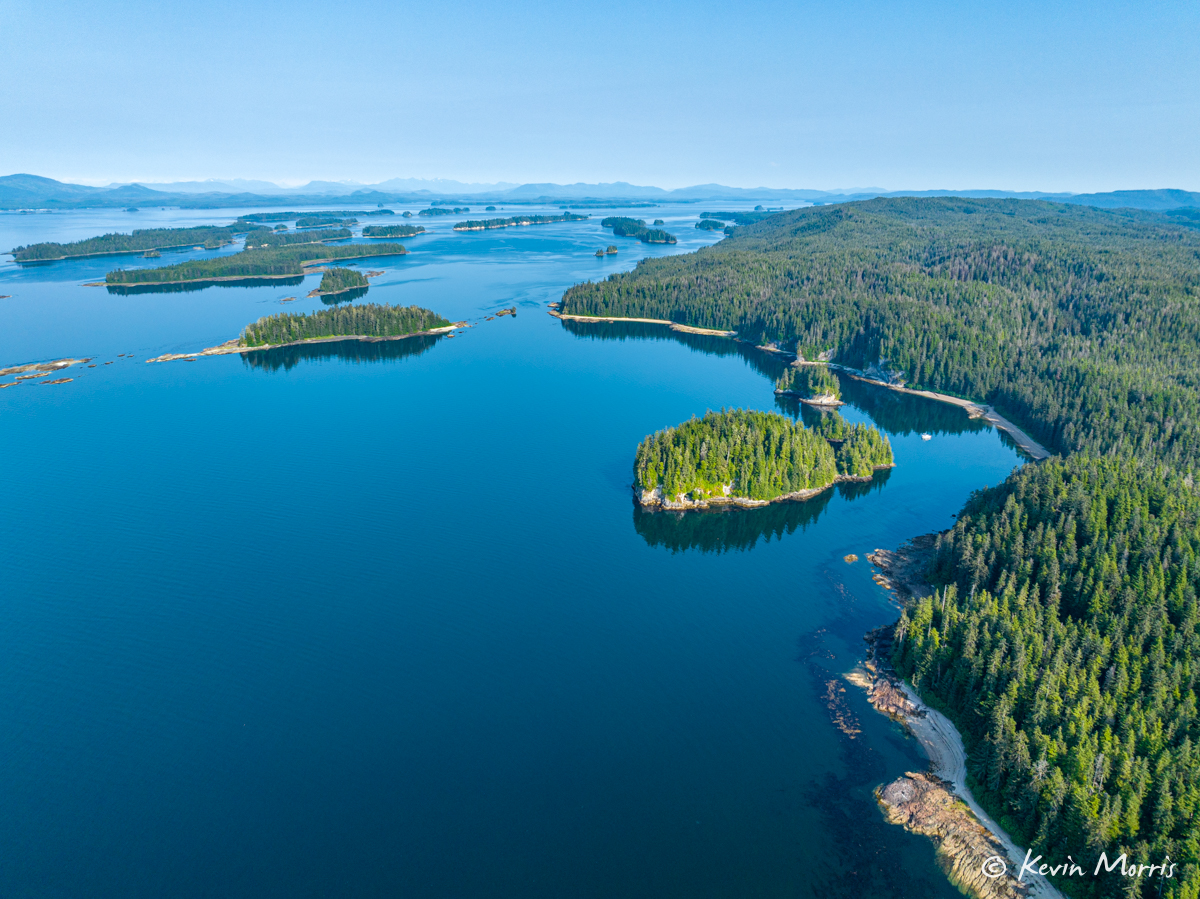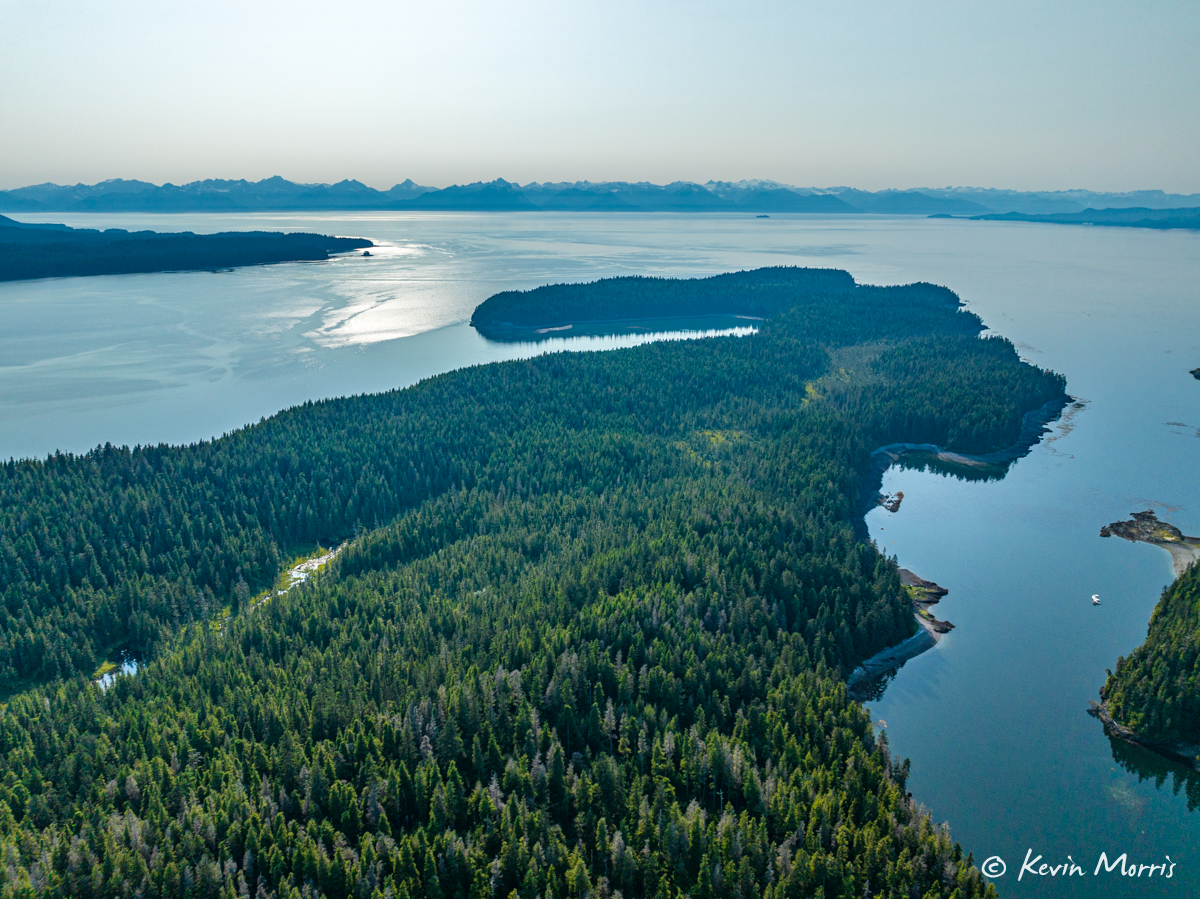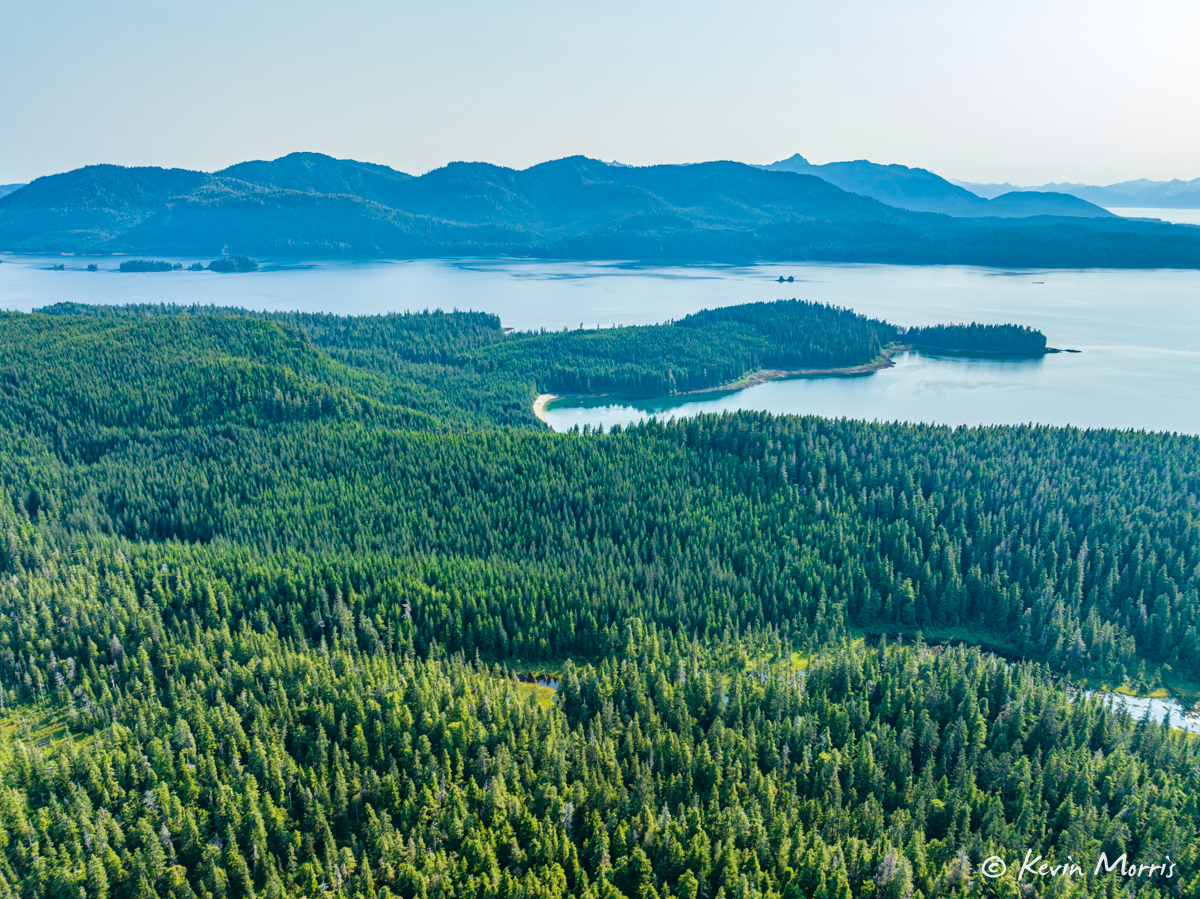 This shape on the wall looks like a little cartoon guy: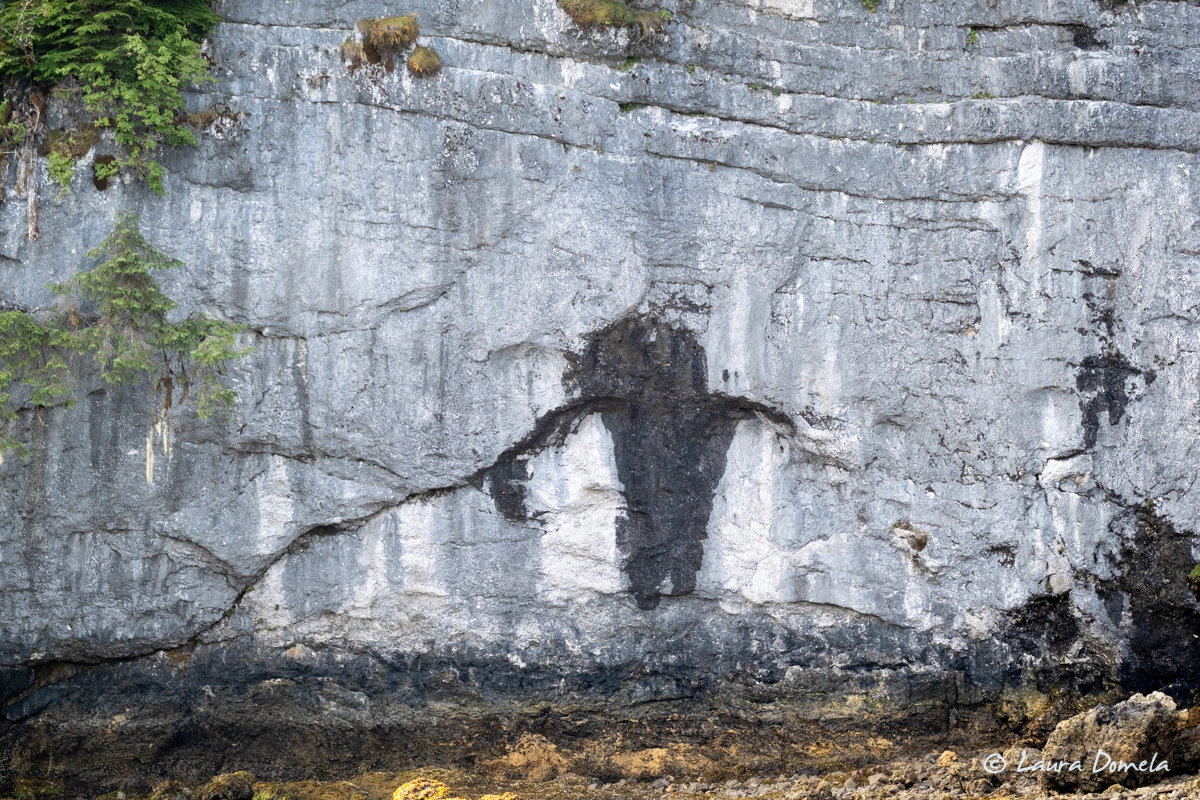 Rippling tree reflections: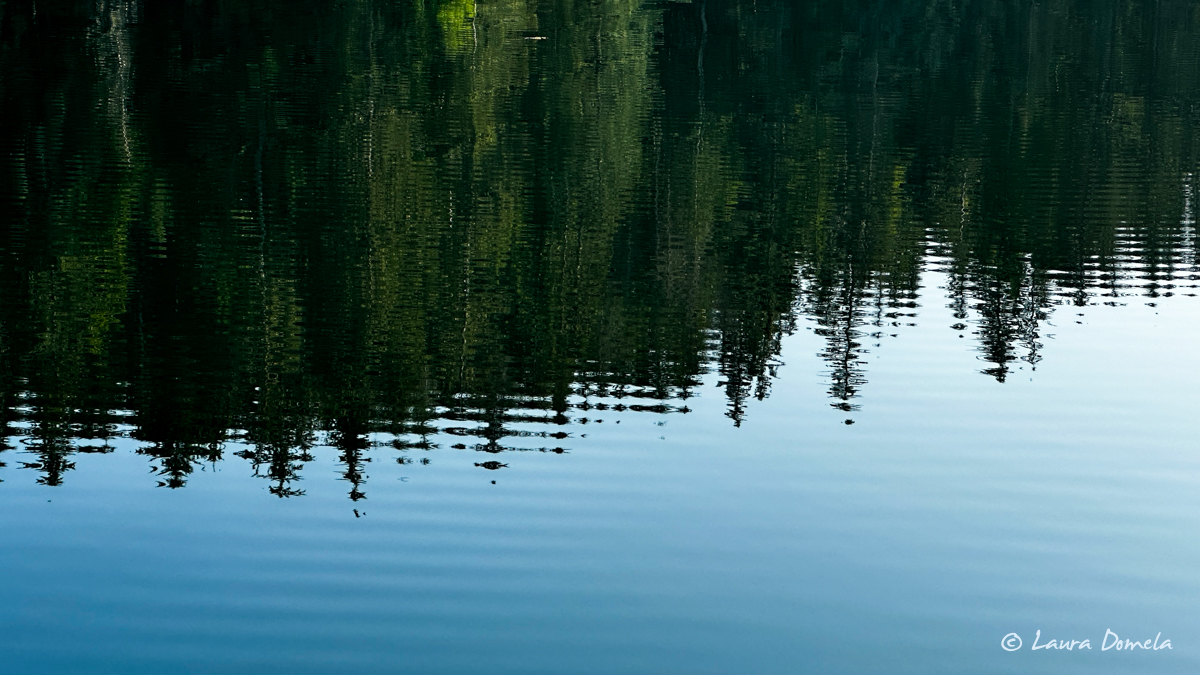 More fresh spot prawns for dinner tonight! I made a classic shrimp scampi, with garlic bread and green beans. We've been out a week now, so tomorrow we'll head over to Kake to see if the market has any veggies we could pick up to supplement our dwindling stash.