Saturday: We left our anchorage at Honey Dew and headed across Keku Strait for a stop at Kake. We were in the market for some more fresh vegetables, more wine and beer, and some dinghy fuel. The grocery store hours said it opened at 9am, and the liquor store at 10am, and no doubt the gas station would be open sometime in there as well. We arrived just after 9am and tied up to the city dock (the one closest to town). At the top of the city dock there's a post office and the liquor store. The grocery store is about a mile and a half down the road, so we opted to take the dinghy and see if we could find a nearby beach to go ashore and get a few things at the store. Normally we take the big boat down to the marina and walk the mile each way to the store, but we had three spots to visit, all spread out from one end of town to the other (sort of), so in the interest of efficiency and to maximize time at our next stop (Pybus Bay) we went for this plan.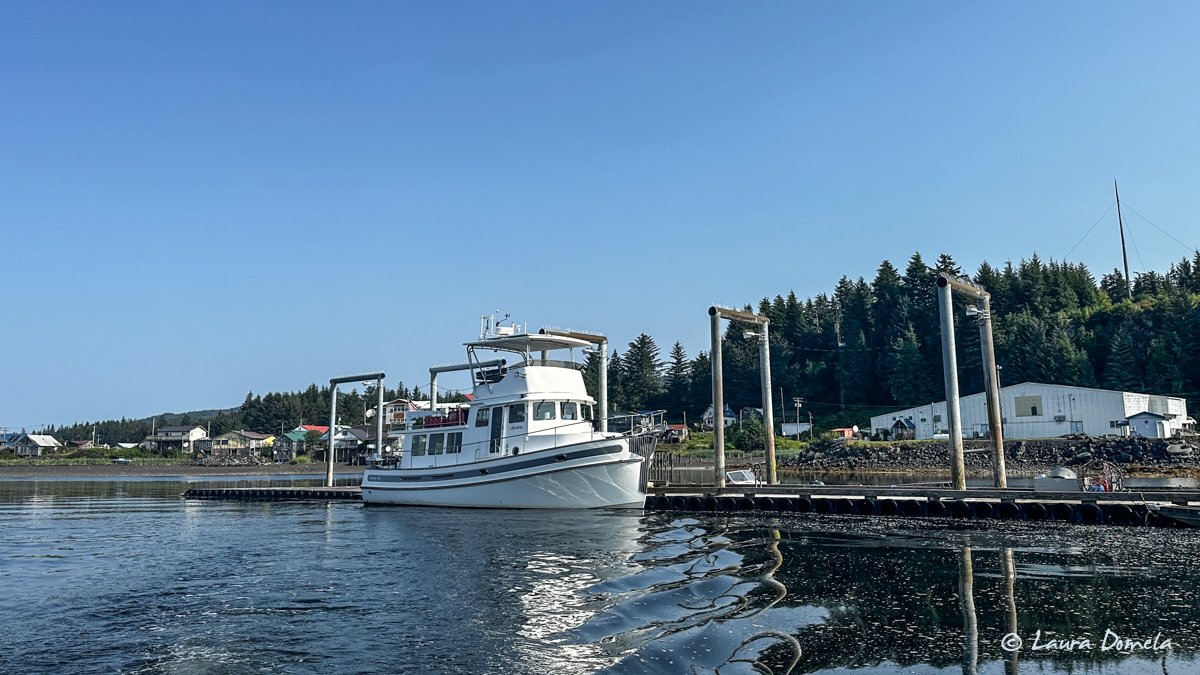 We found a decent beach just past the market to go ashore.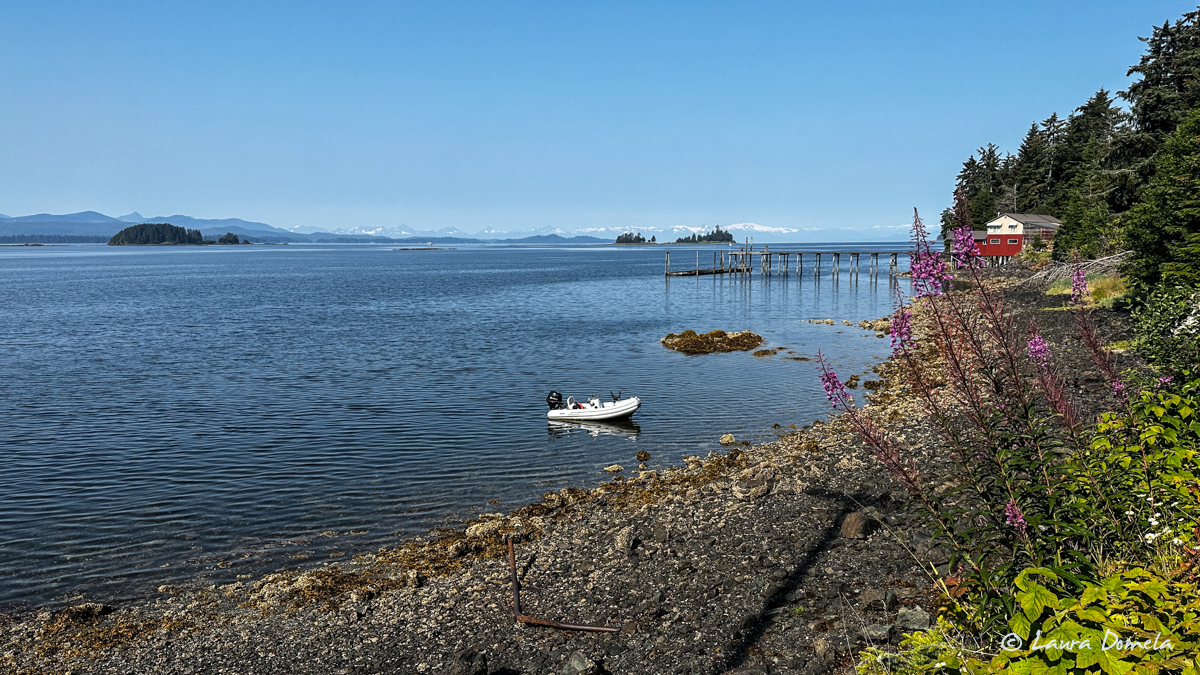 We picked up some broccoli, romaine lettuce, spinach, apples, and a few other random things we wanted. Milk goes fast in Kake, and all that was left was lactose free milk, almond milk, and half and half. For coffee, we went with half and half.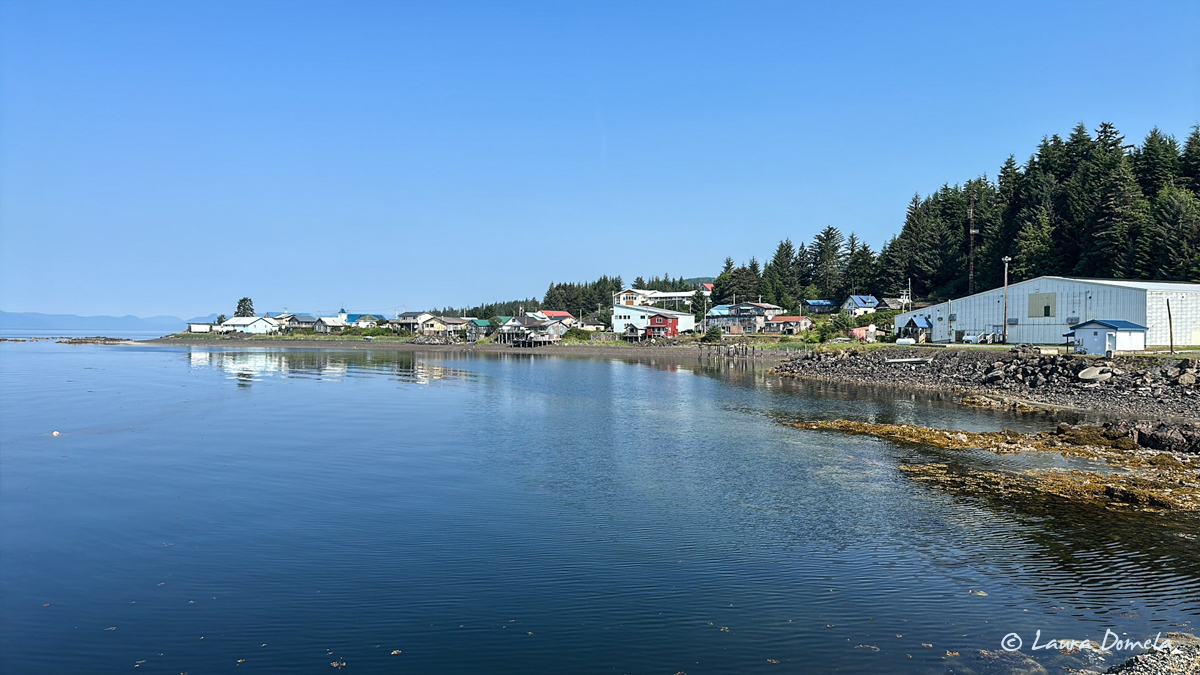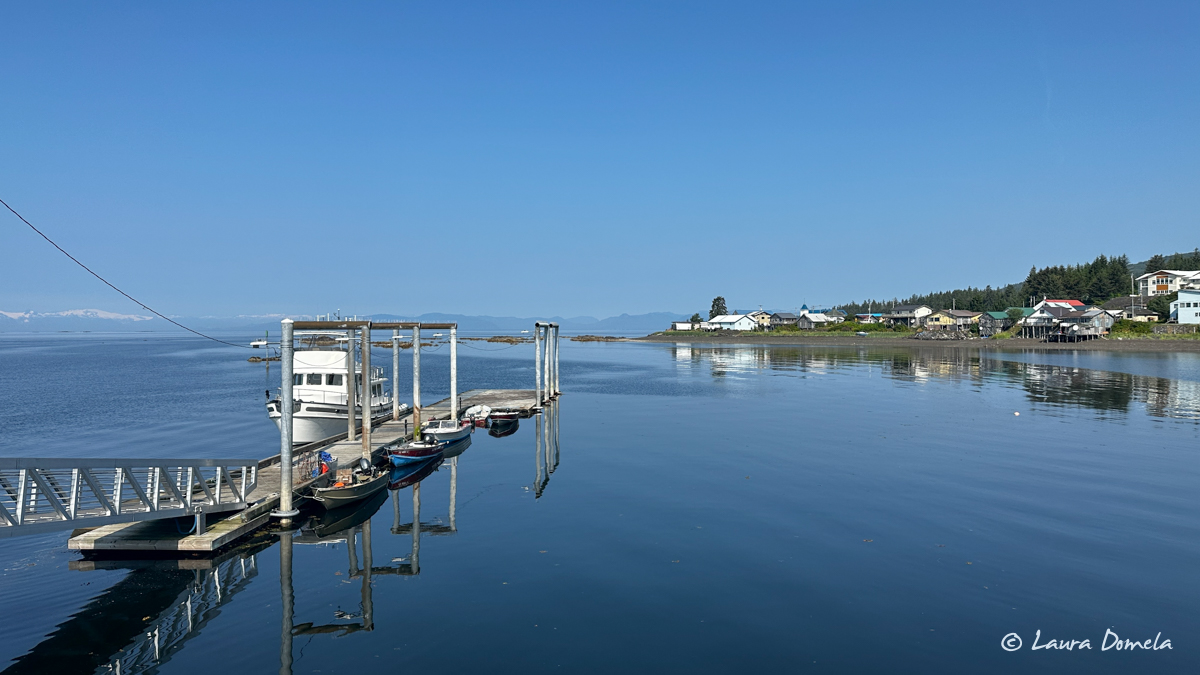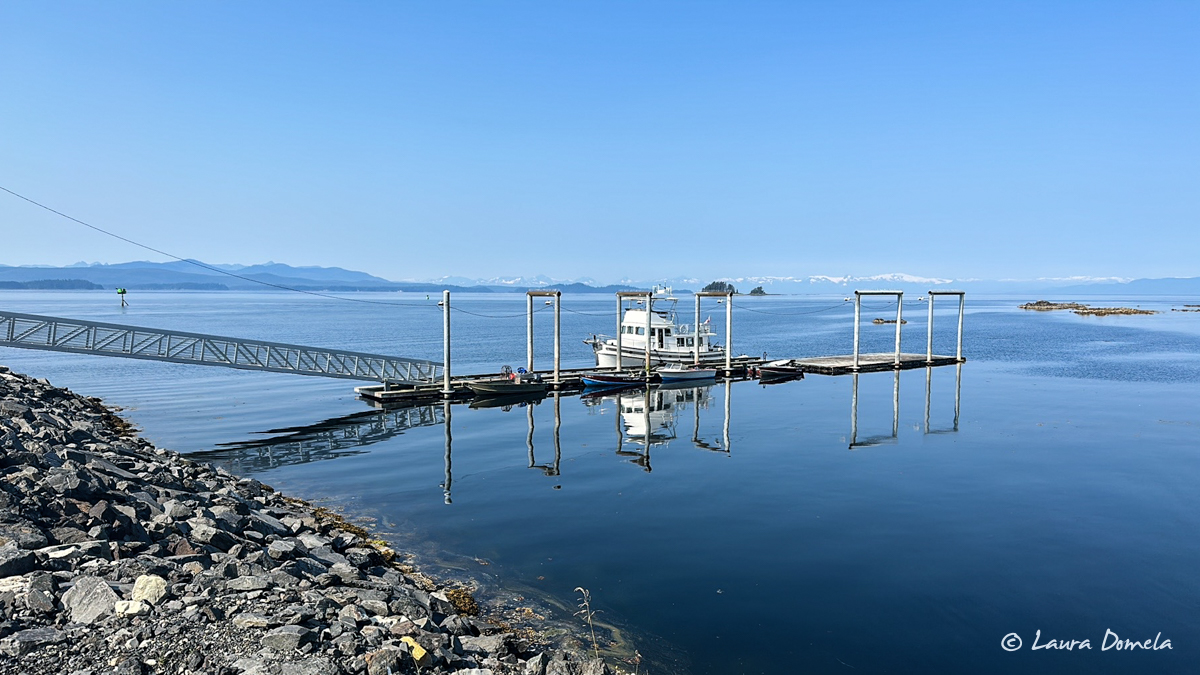 We returned to Airship with our groceries, and then walked up to the liquor store with our wagon. The liquor store was closed, however, and there was a sign on the door saying that due to Dog Salmon Fest (today) they would not open until 3pm. Well dang.
Kevin and Craig loaded the dinghy gas cans into the dinghy and motored over to the OVK dock (nearest to the gas station) and got us all topped up with gas. Two out of three isn't bad!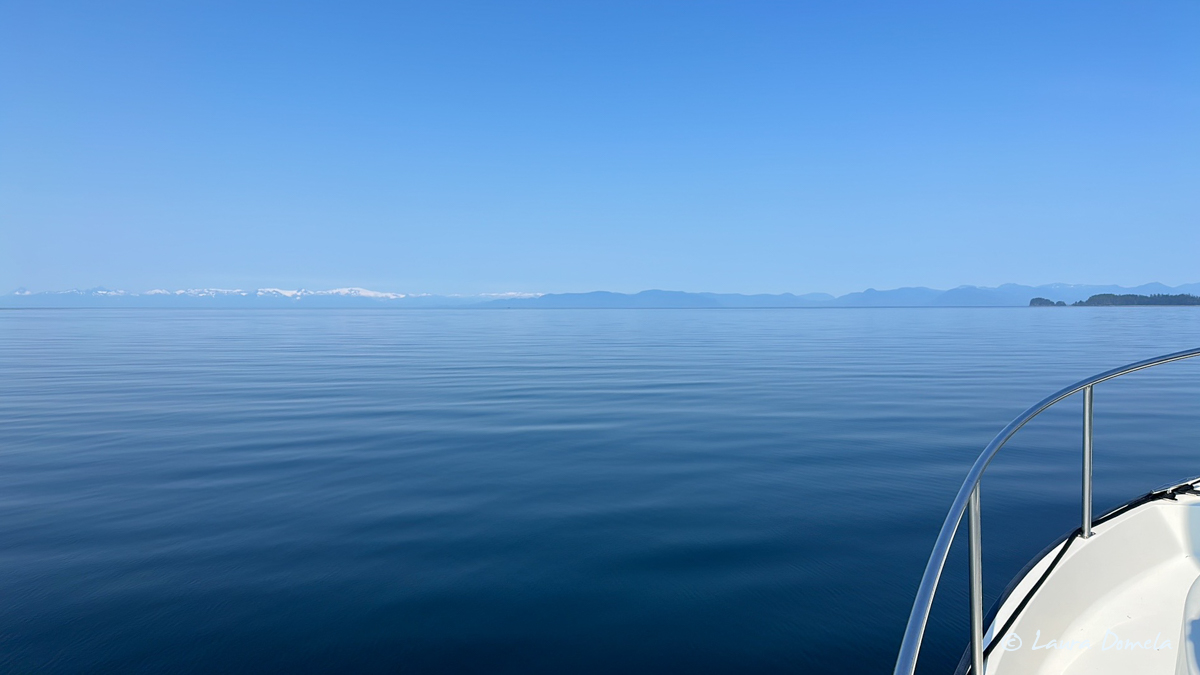 We saw several whales in the distance on our way over to Pybus Bay/Cannery Cove, but nothing close enough to take a photo. The scenery at Cannery Cove is gorgeous, but the light would be way better (sun on the mountains) in the morning, so we didn't take any photos.
Dinner tonight: grilled skewers of fresh spot prawns over a salad with avocado, mexican roasted corn, cotija cheese, and a chipotle ranch dressing.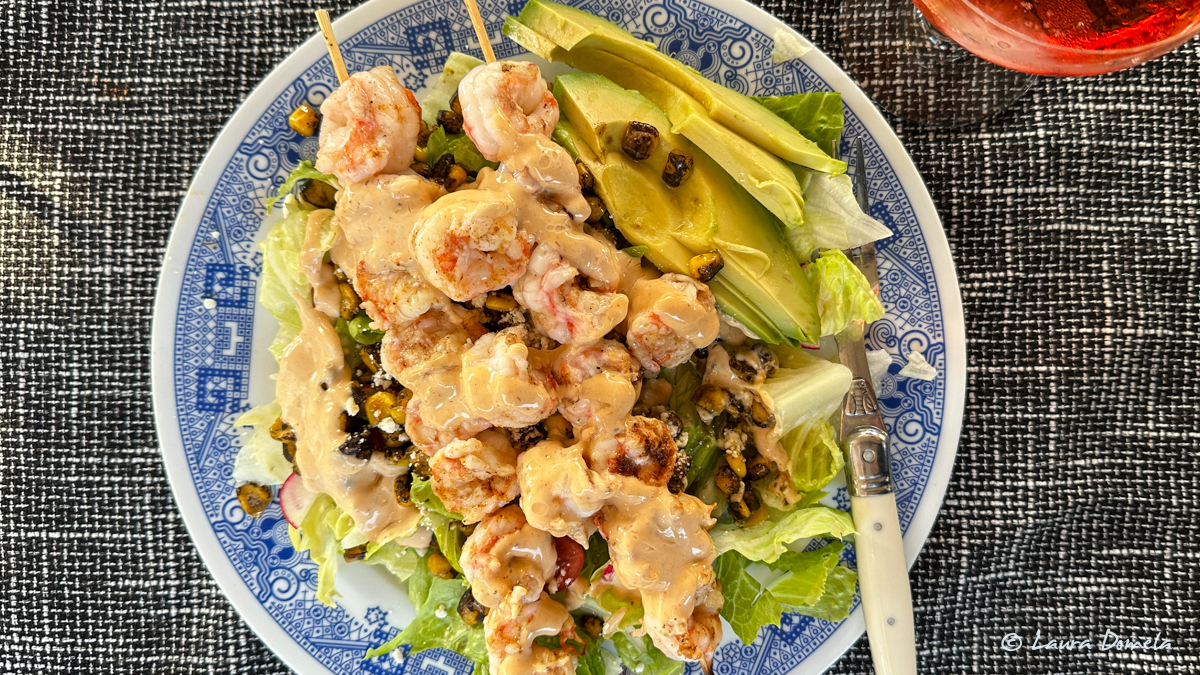 Sunday: In the morning, low clouds completely obscured the giant mountain bowl, so no pictures of it today either. I did get these photos of our neighbor boat, Kama Hele, in the early morning light.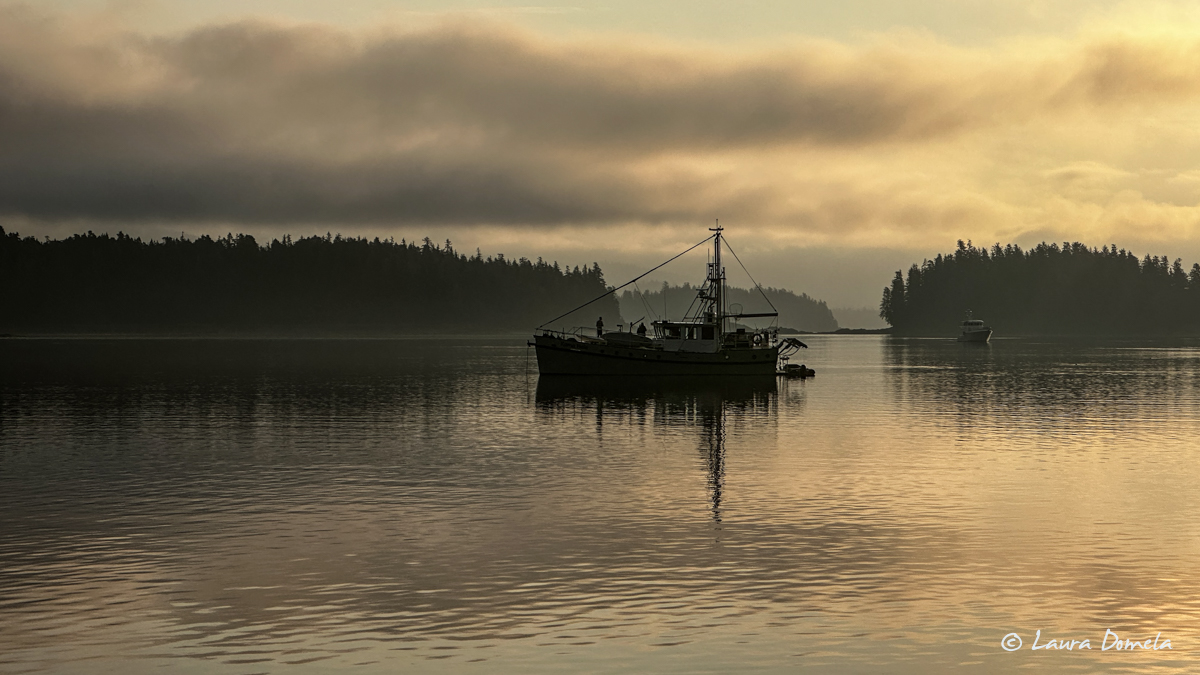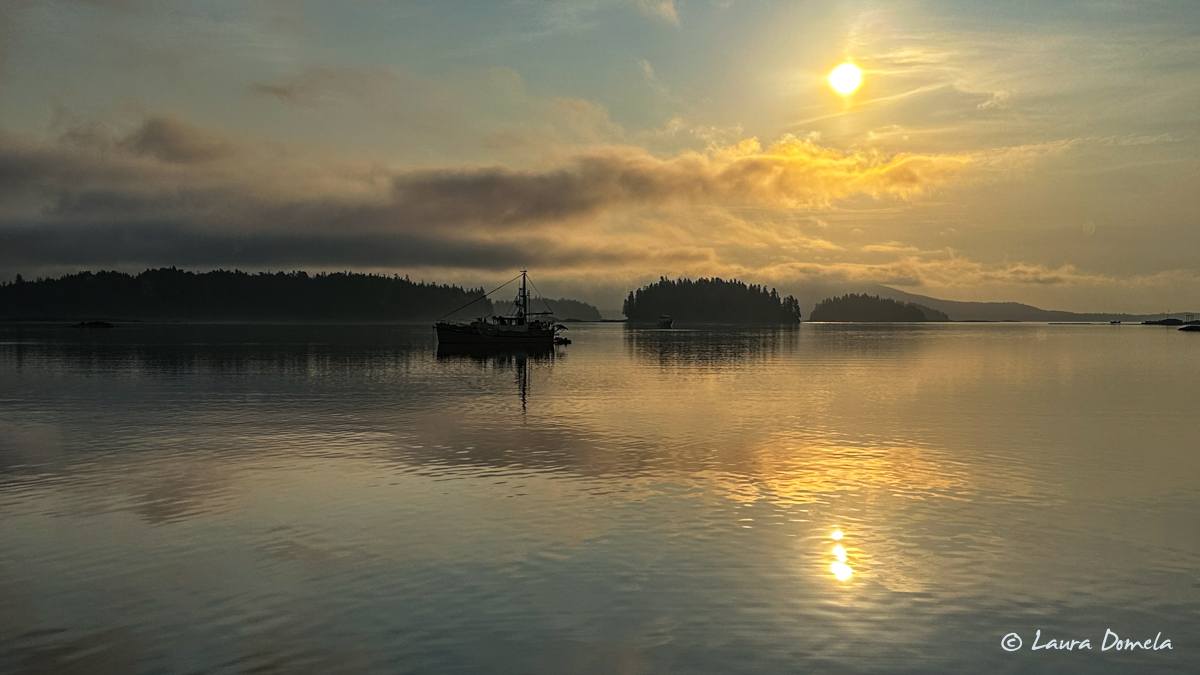 And this photo with my long lens zoomed way in and cropped, where I thought I was taking a shot of the sow and two cubs we watched on shore last night, but I actually got that sow and her two cubs, plus another sow with one cub in the same shot (and an eagle in the middle)!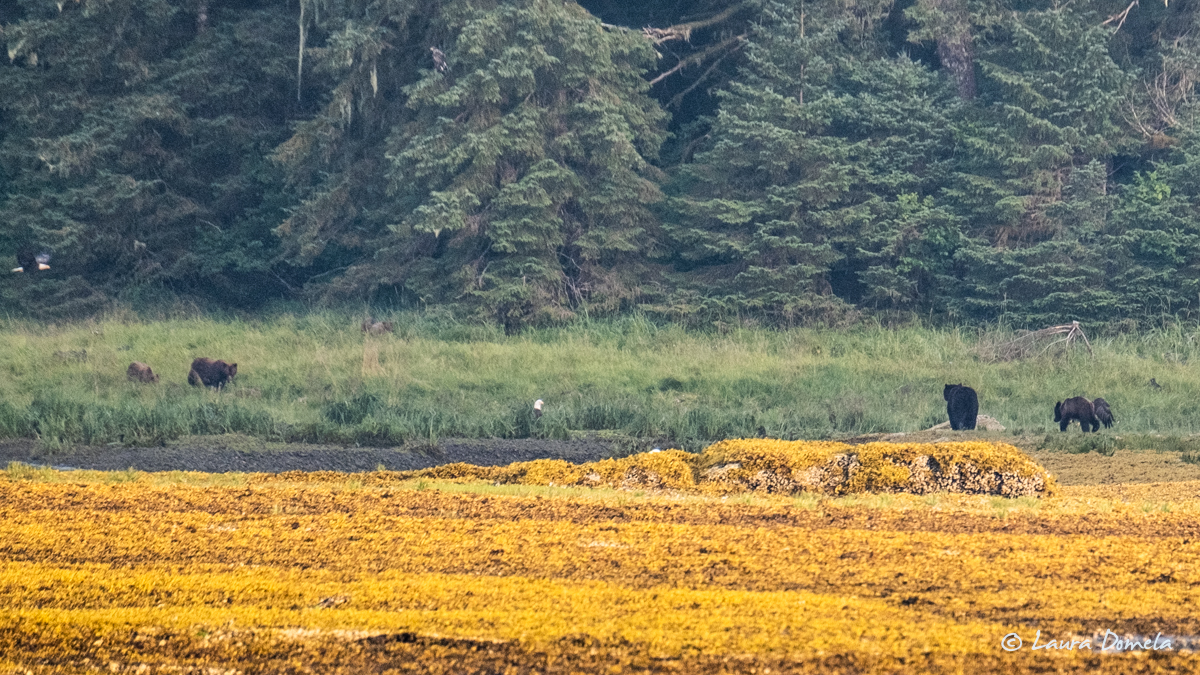 We left Cannery Cove by about 6:30am and found lumpier-than-forecast conditions in Frederick Sound and Stephens Passage on our way to Tracy Arm Cove. Forecast was for 10 knots or less of wind and 2ft or less of waves, and we had gusts of over 20 knots of wind and probably 2-3 foot seas. Wind and waves and current all from behind us in Stephens Passage, but still pretty lumpy!
What we weren't seeing was much ice at all. No ice, in fact, until we were past the Tracy Arm Bar, and even then just a few icebergs in the distance.
We anchored in Tracy Arm Cove and had a mellow afternoon. Today was gray and quiet, with the sounds of the loons our soundtrack for the afternoon and evening.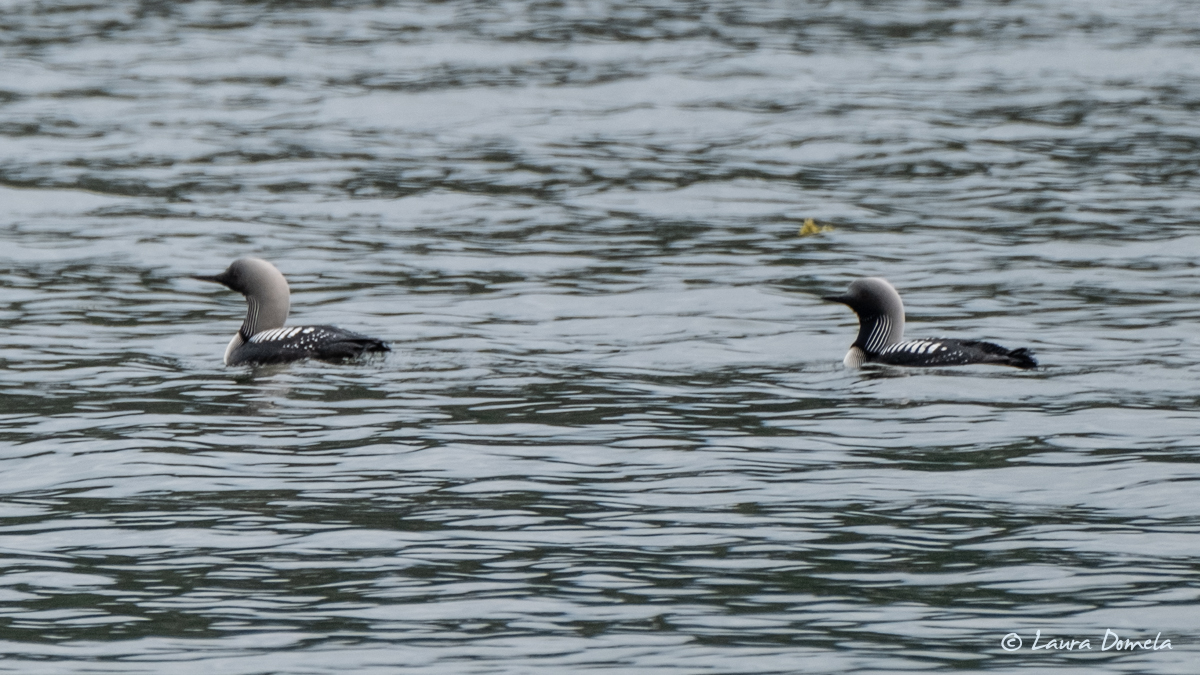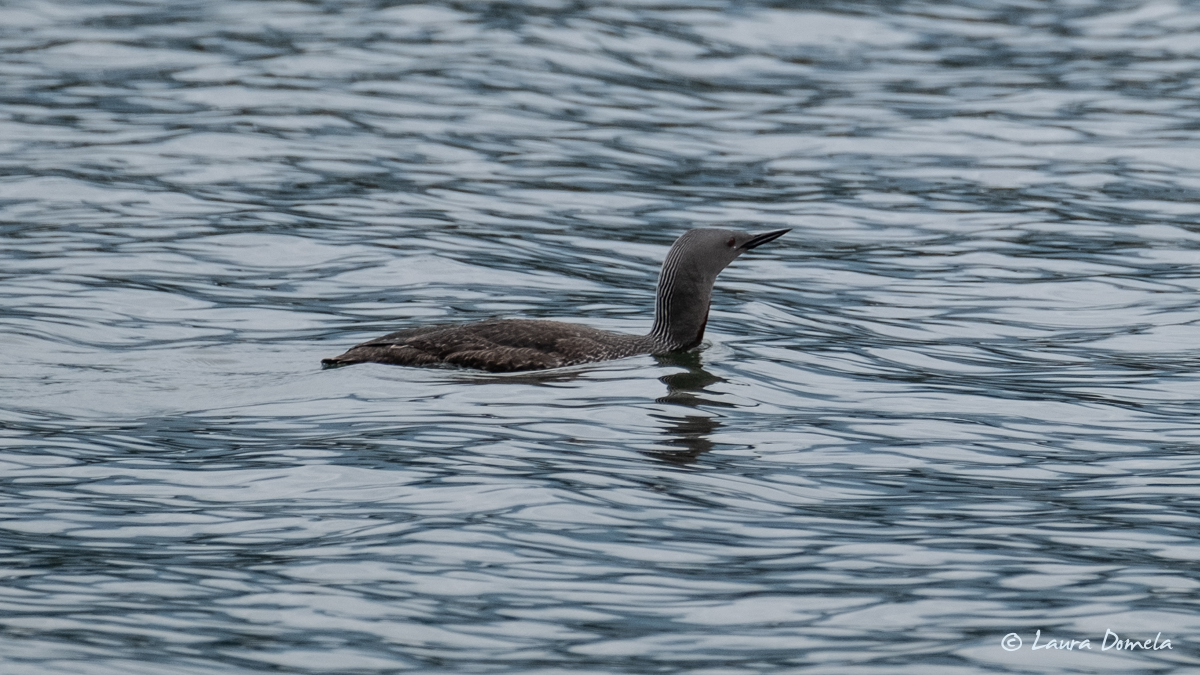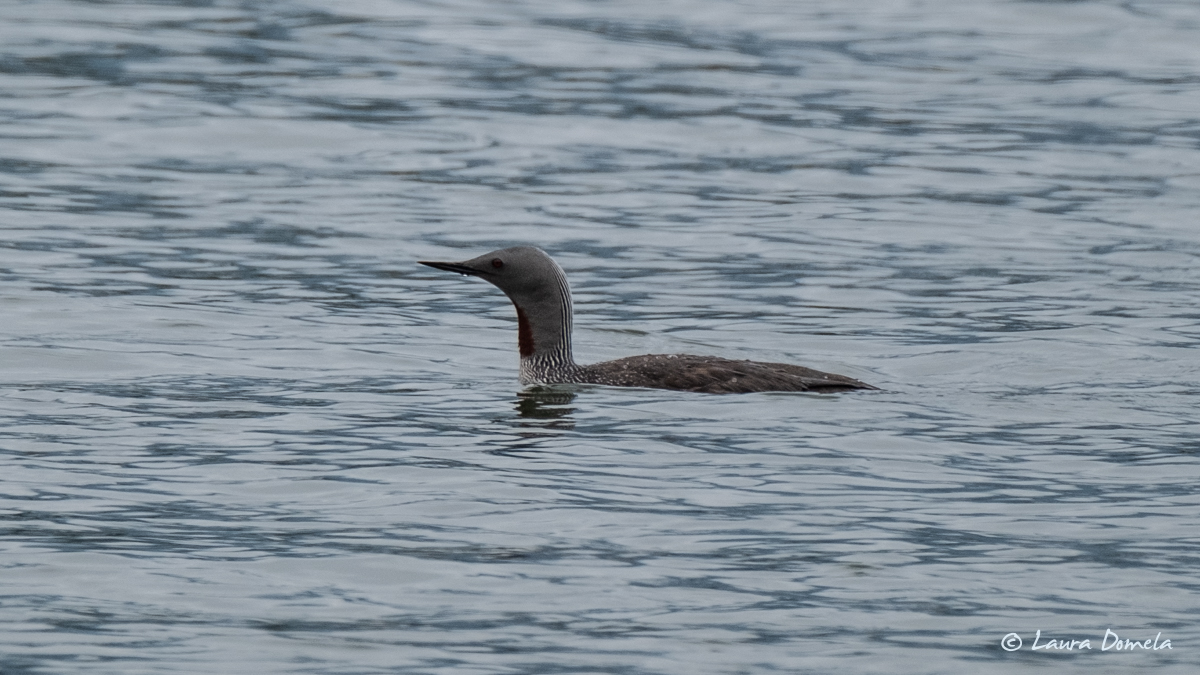 Dinner: Grilled salmon topped with a creamy basil horseradish sauce, garlic rice, and veggie skewers (zucchini, mushrooms, tomatoes) with a balsamic glaze (so good, but we forgot to take a photo). Here's the recipe I use…this one has been in regular rotation for years (I use about half the horseradish to keep it from overpowering the salmon.)