We woke in Redfish Bay this morning to a thick marine layer of gray, but no big deal because it had already started burning off by the time we left around 8am.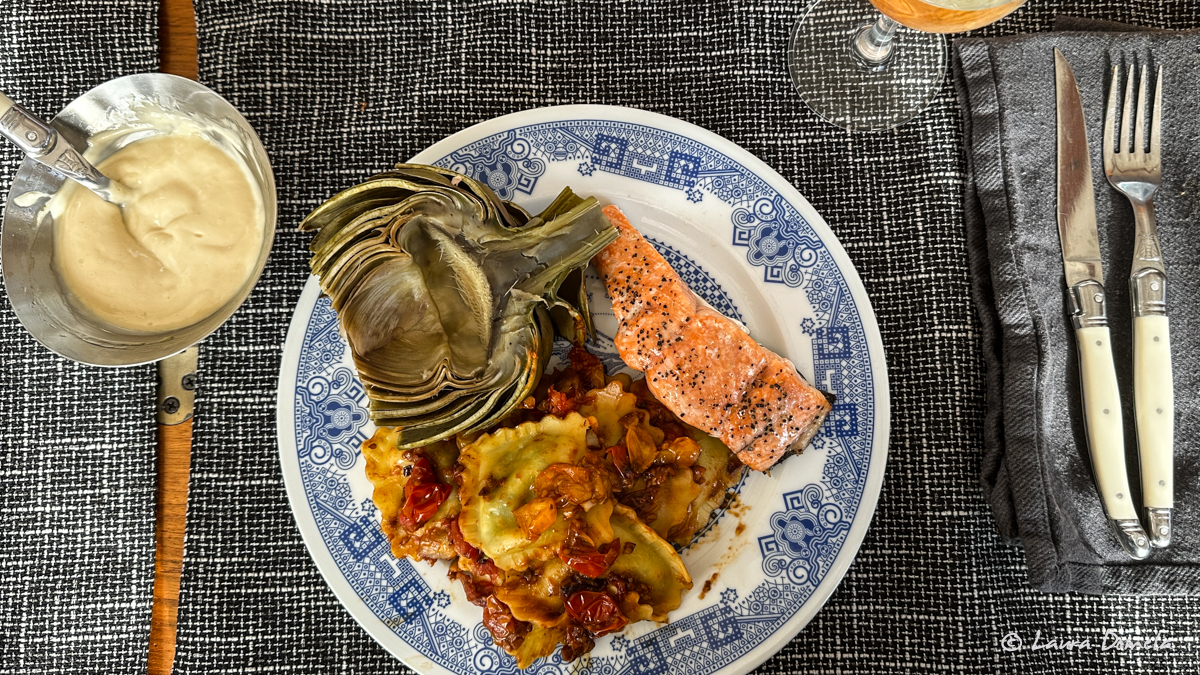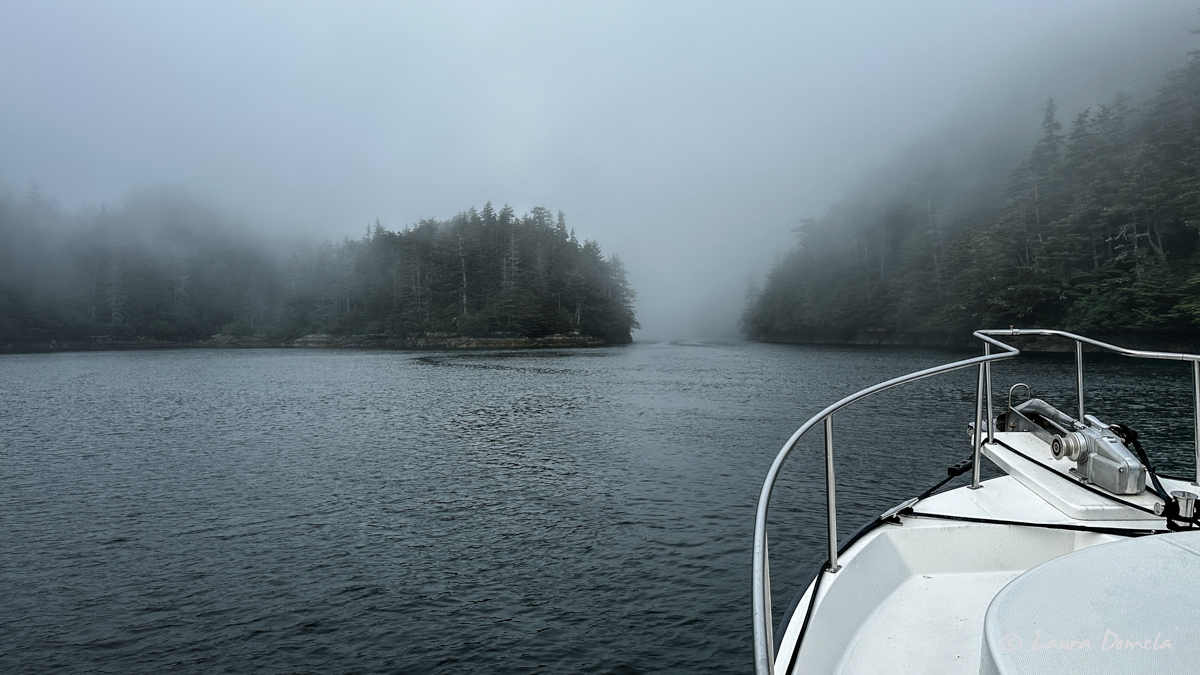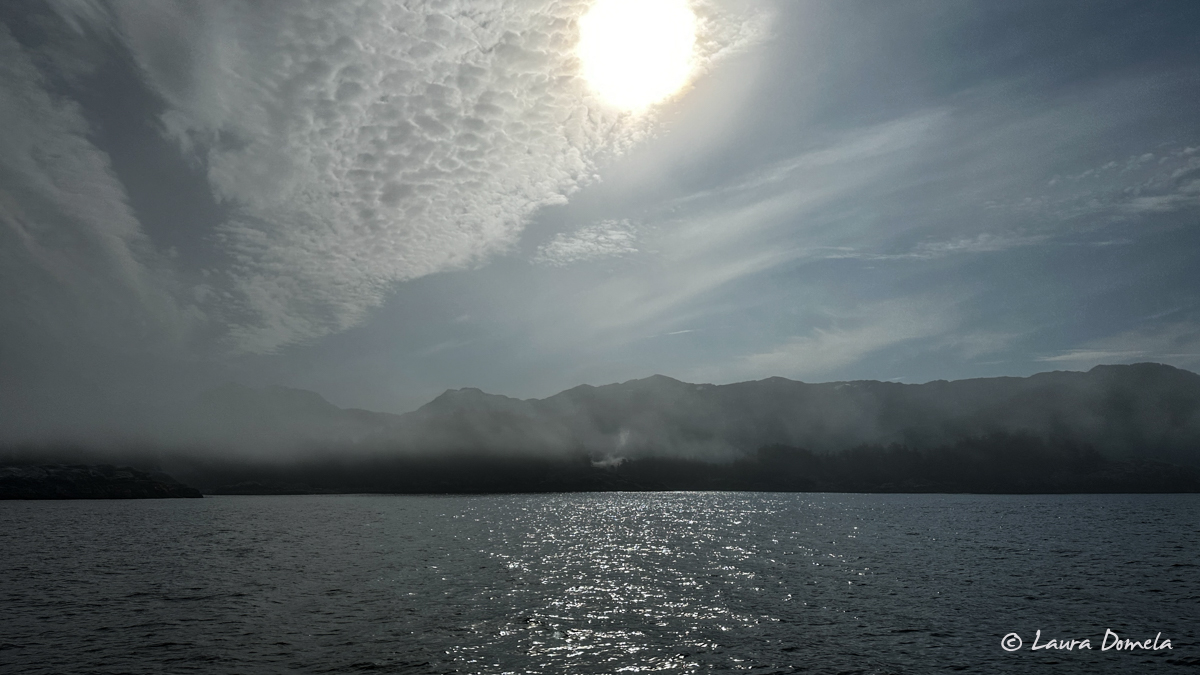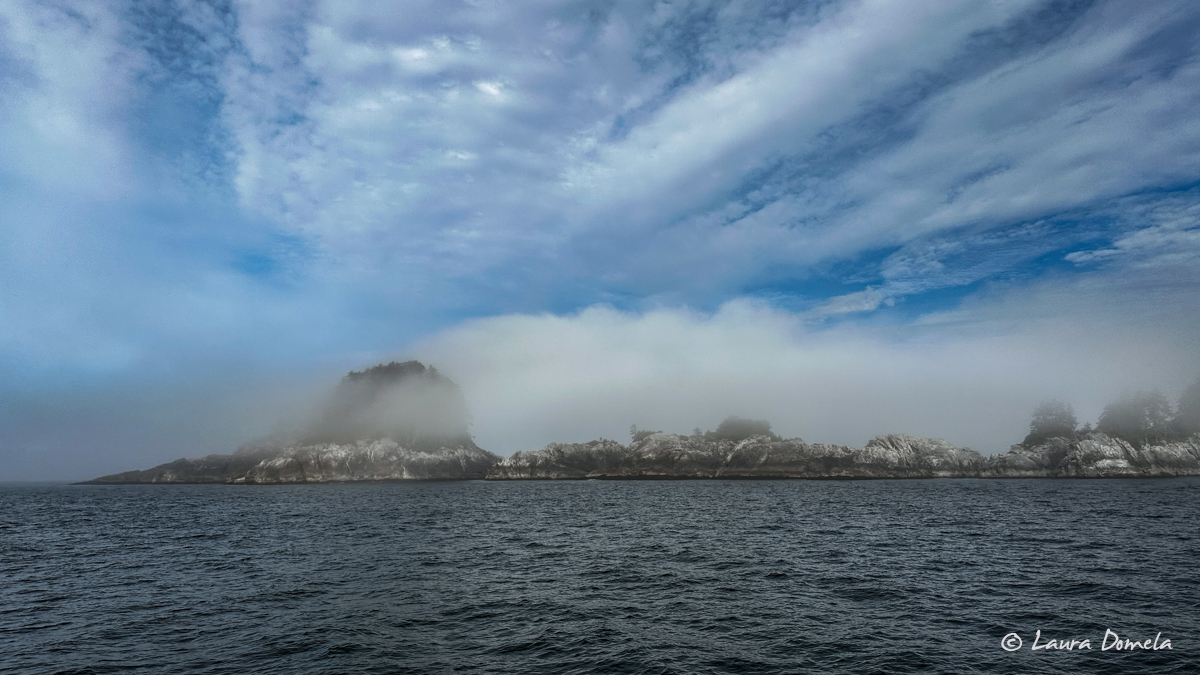 It was even calmer outside than it was yesterday…very minor swells and just a tiny bit of wind chop.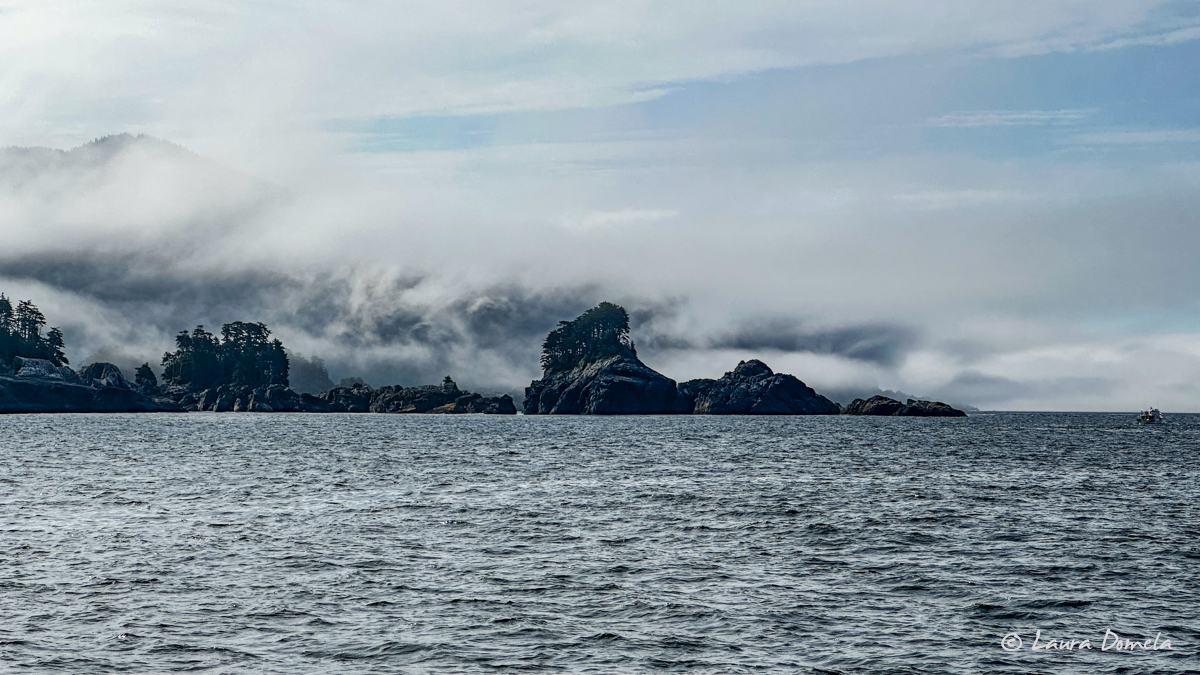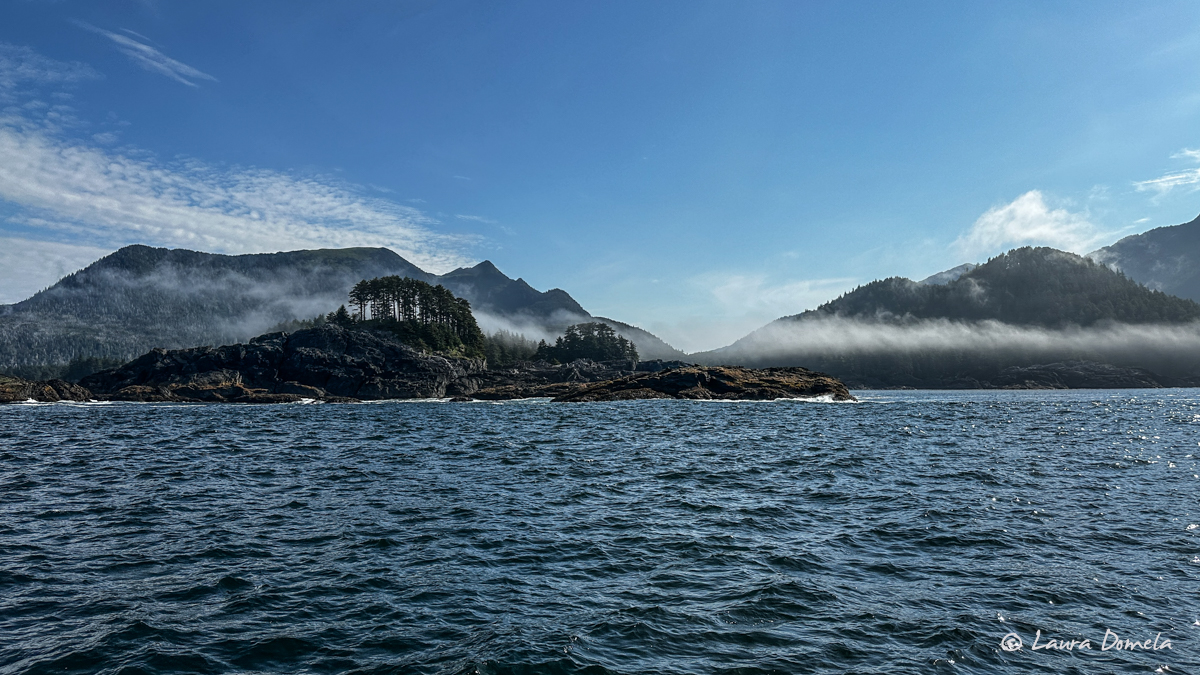 Today's trip was under 10nm, so a short hop to check out a new spot.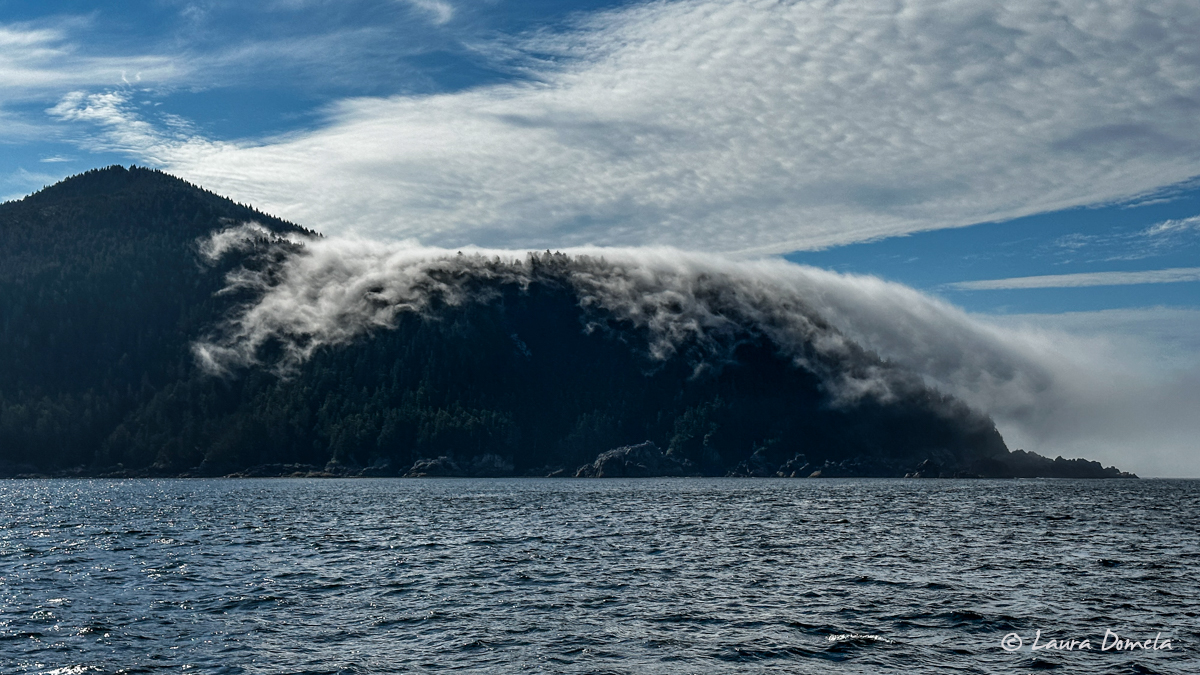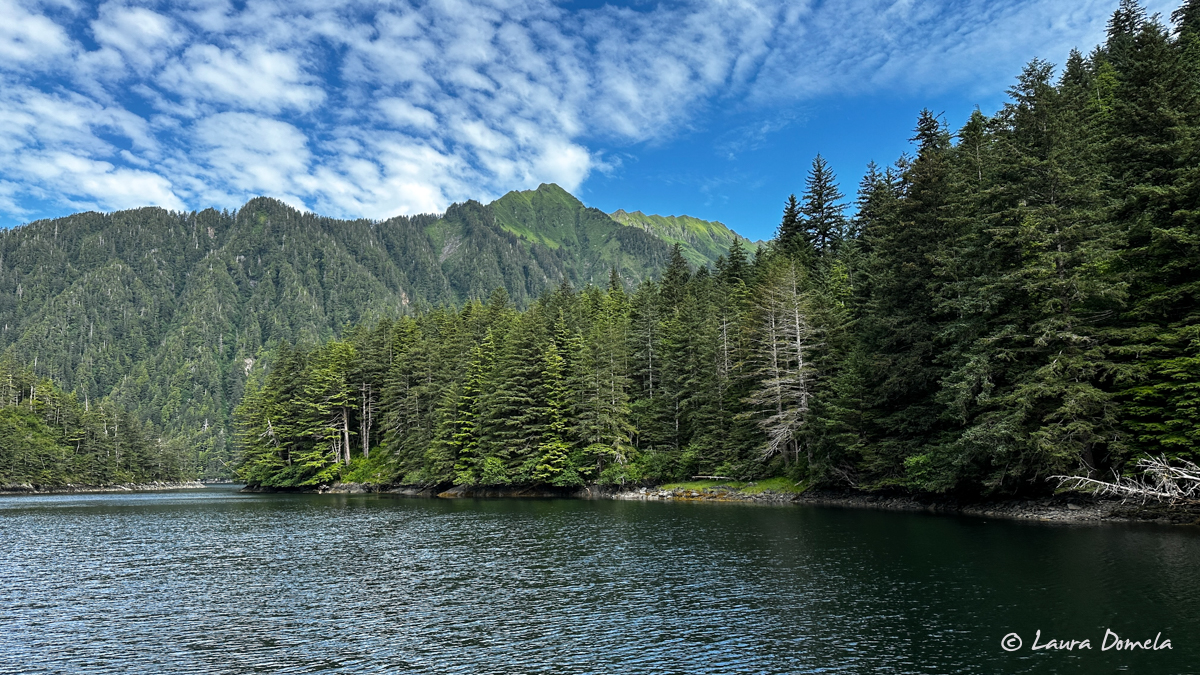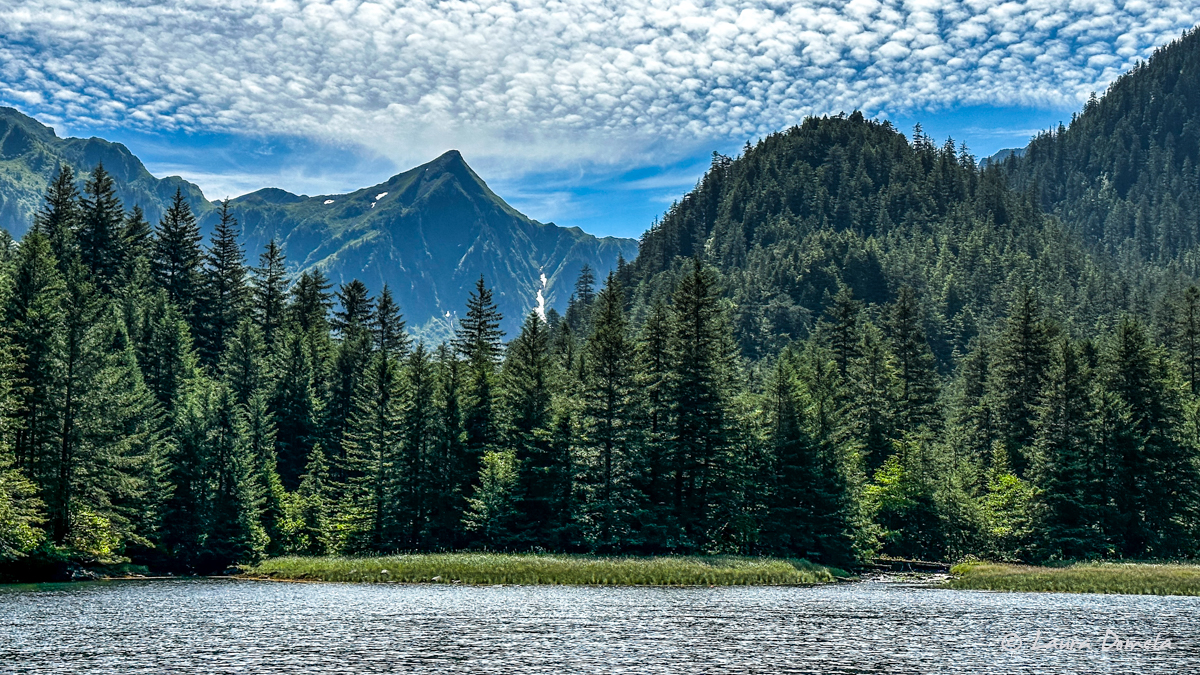 This place is gorgeous!! We anchored/rafted in about 30 feet and then guess what happened? Kevin and Dan went out to fish. After they returned, Kevin got some cool aerial shots of the anchorage: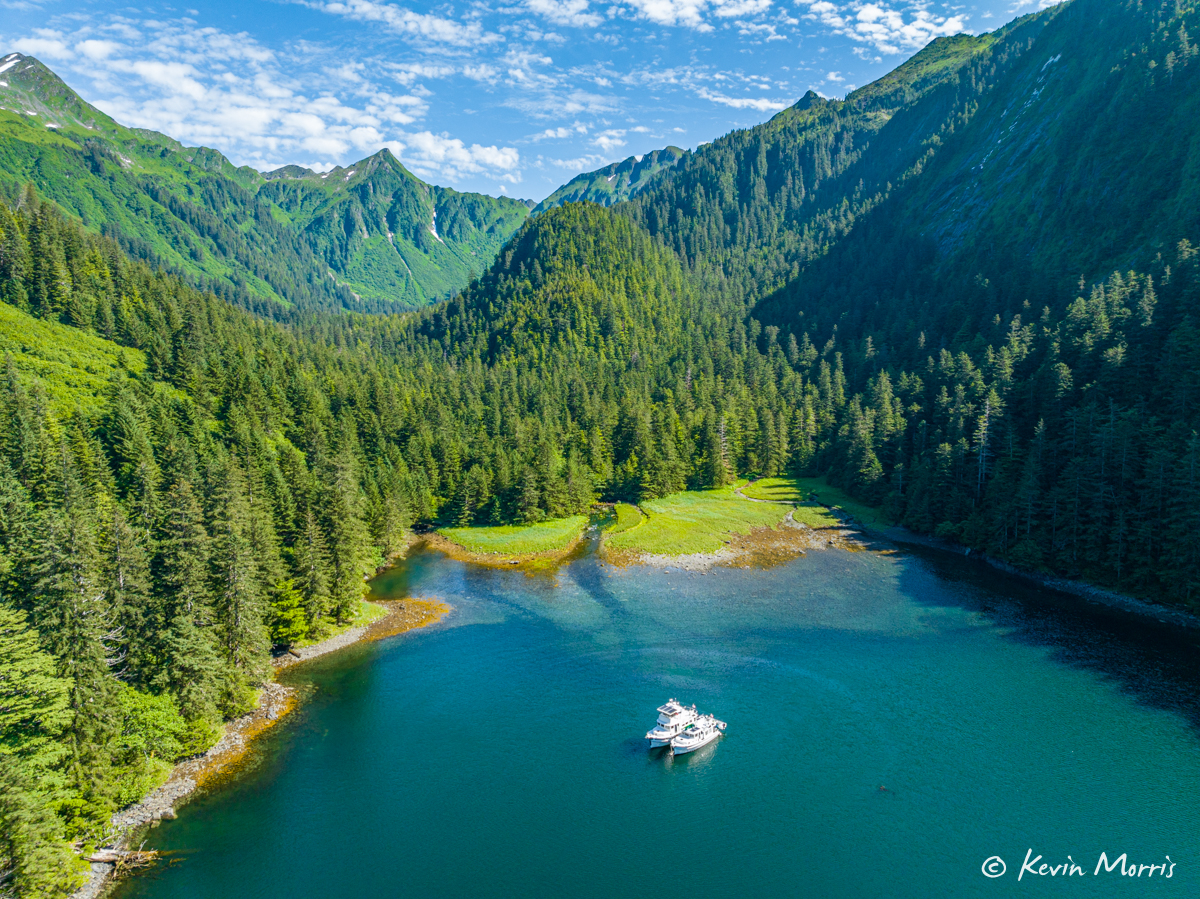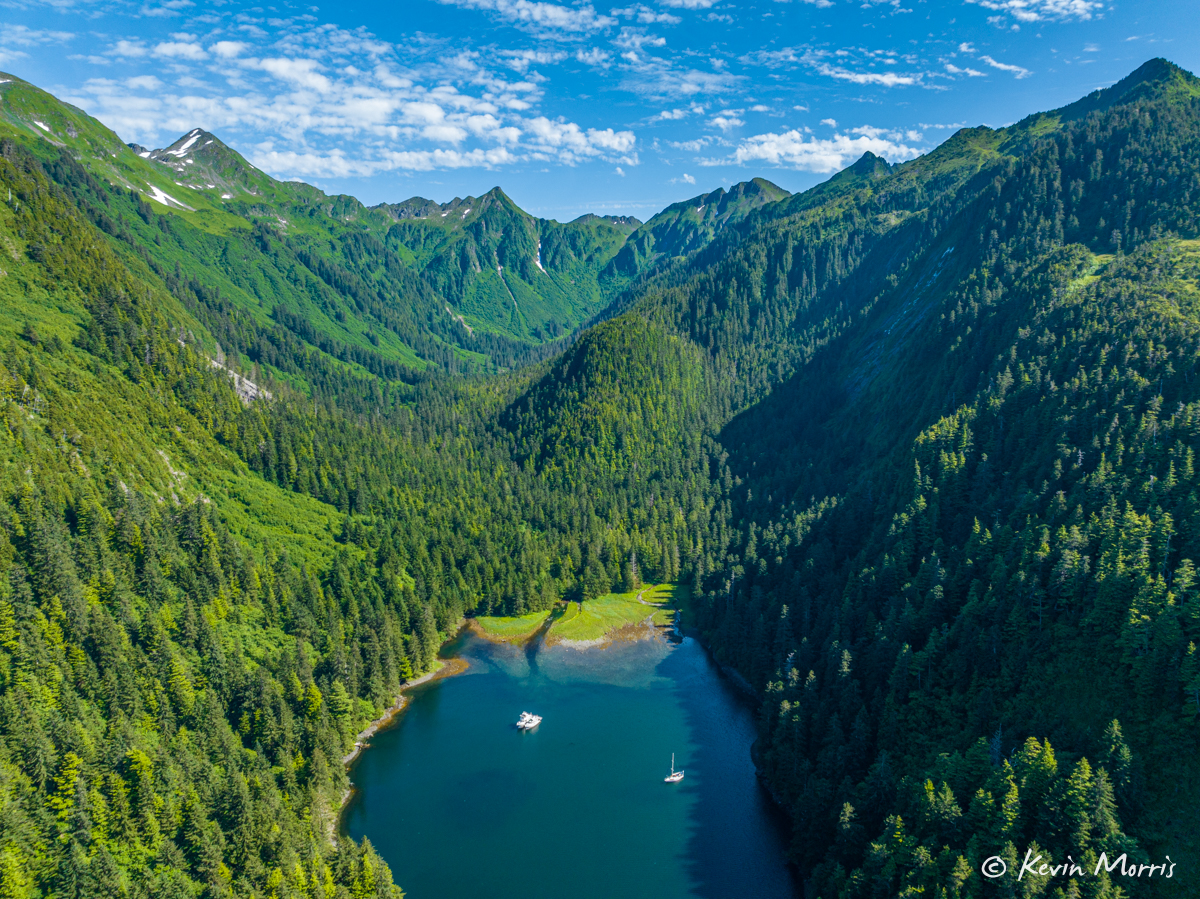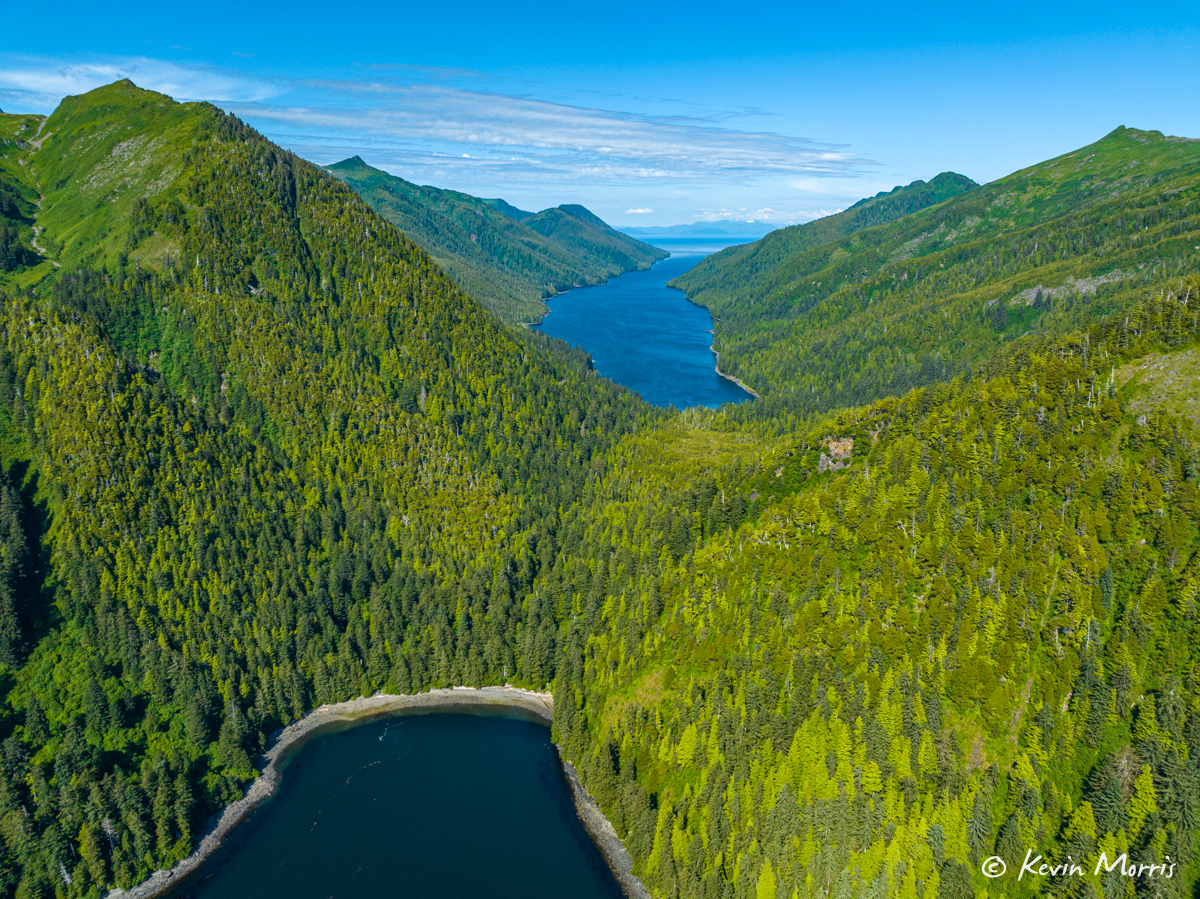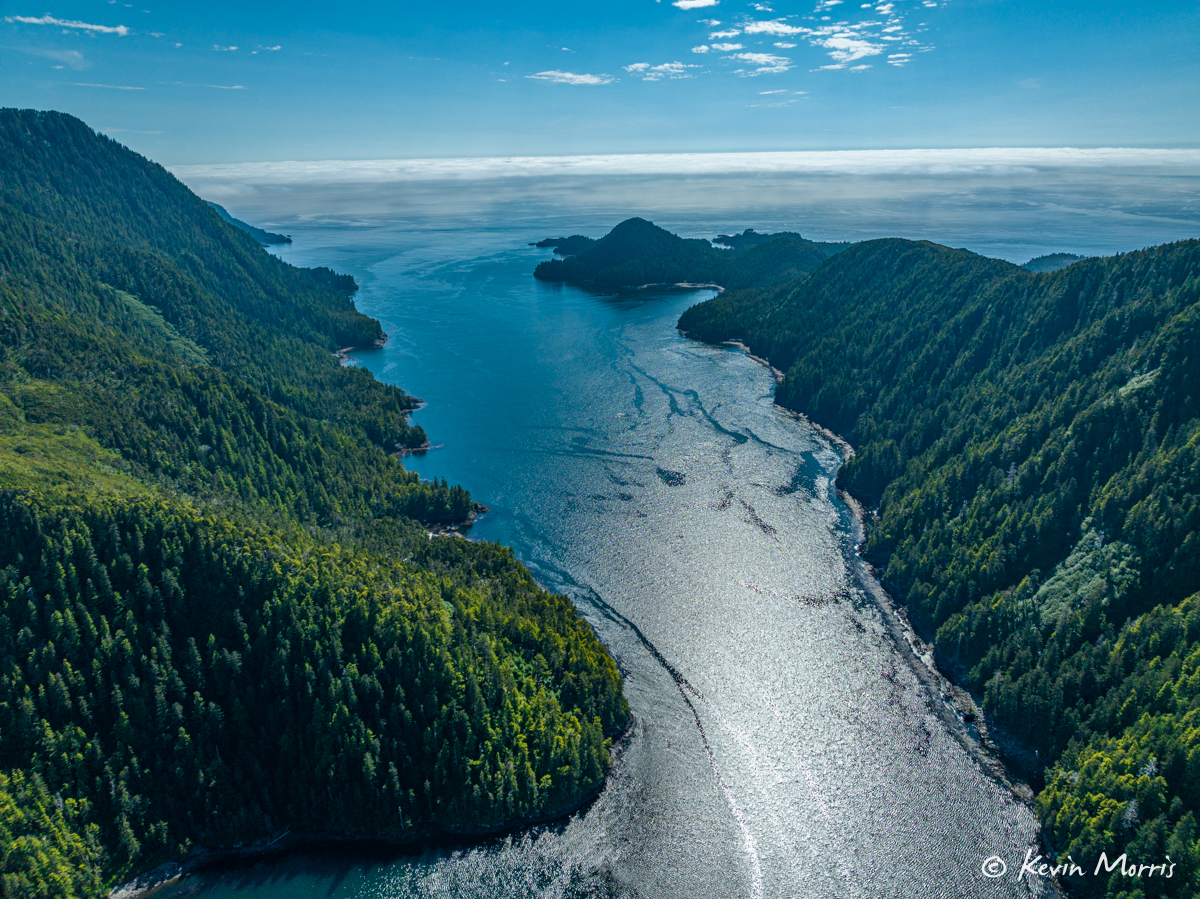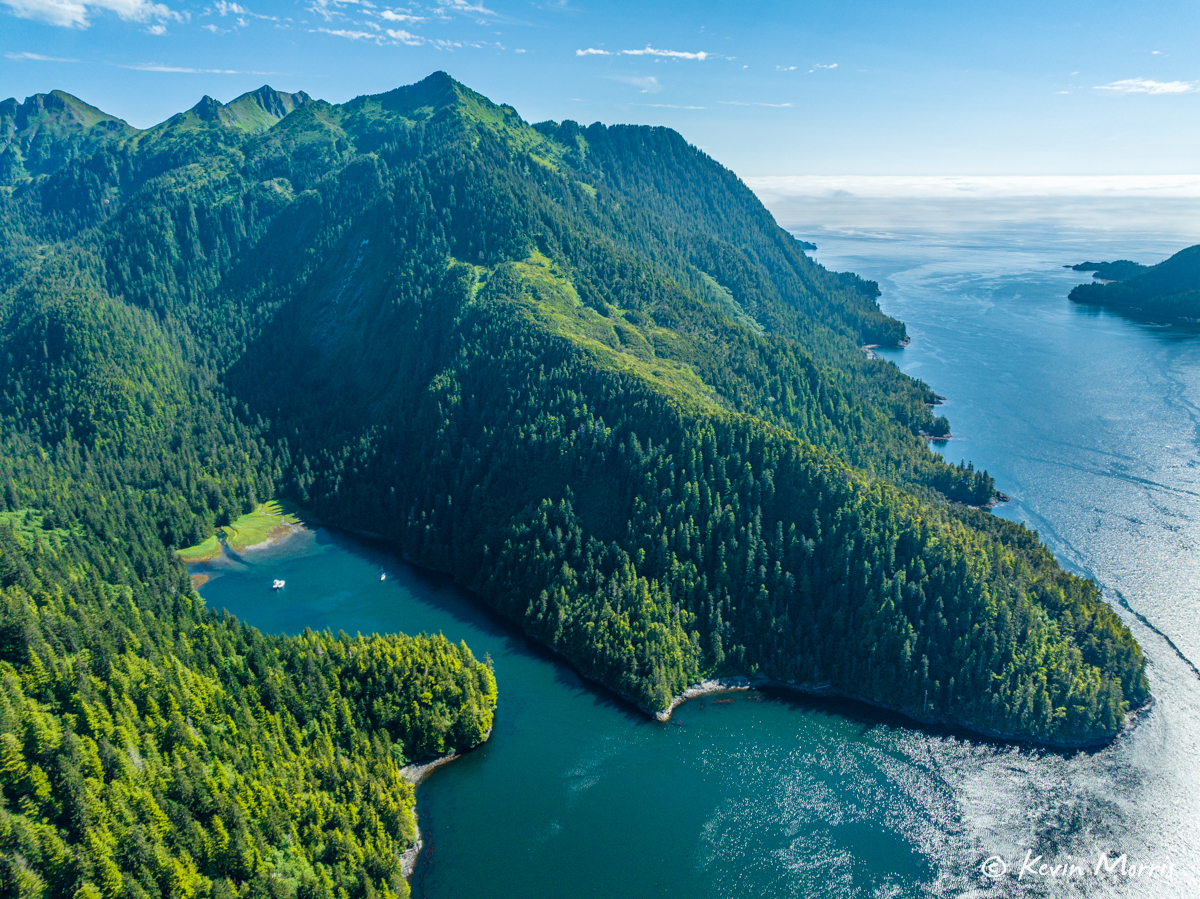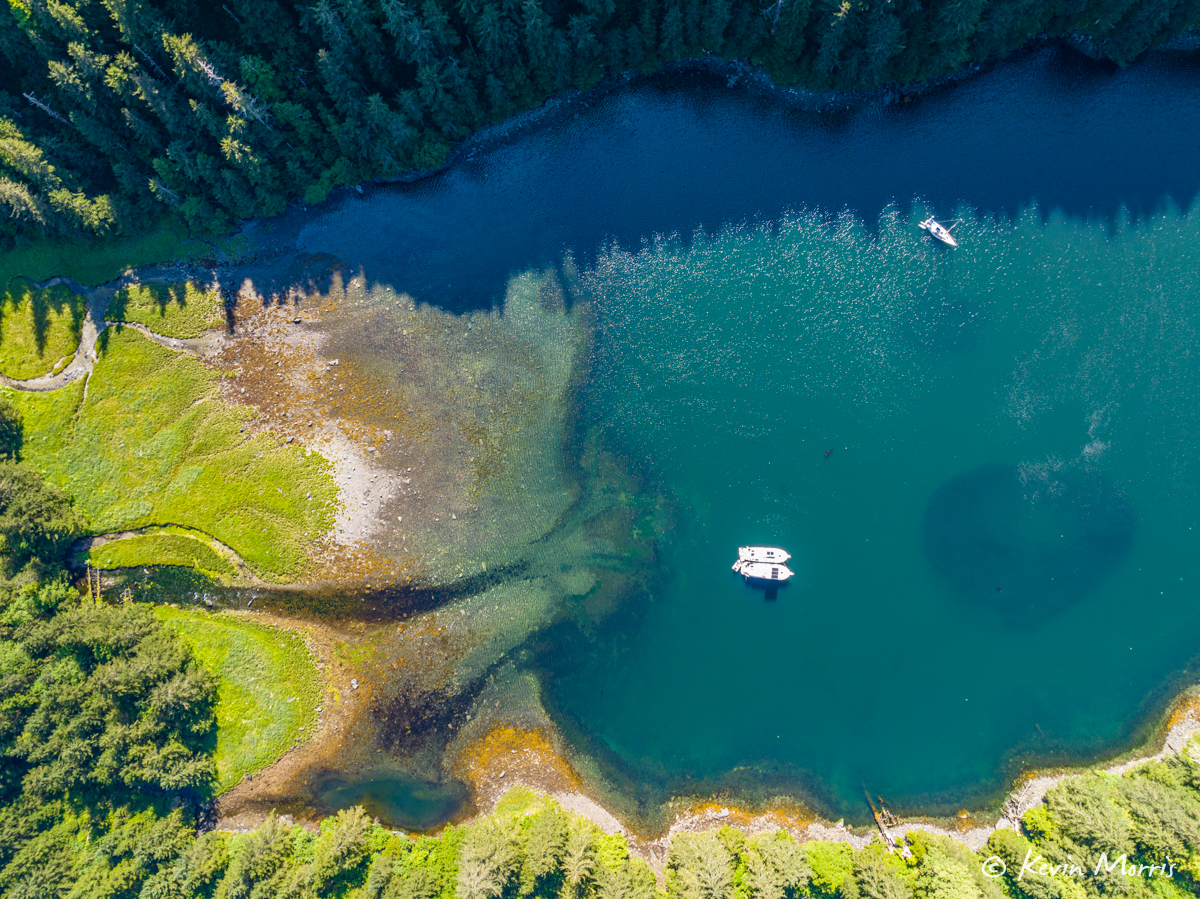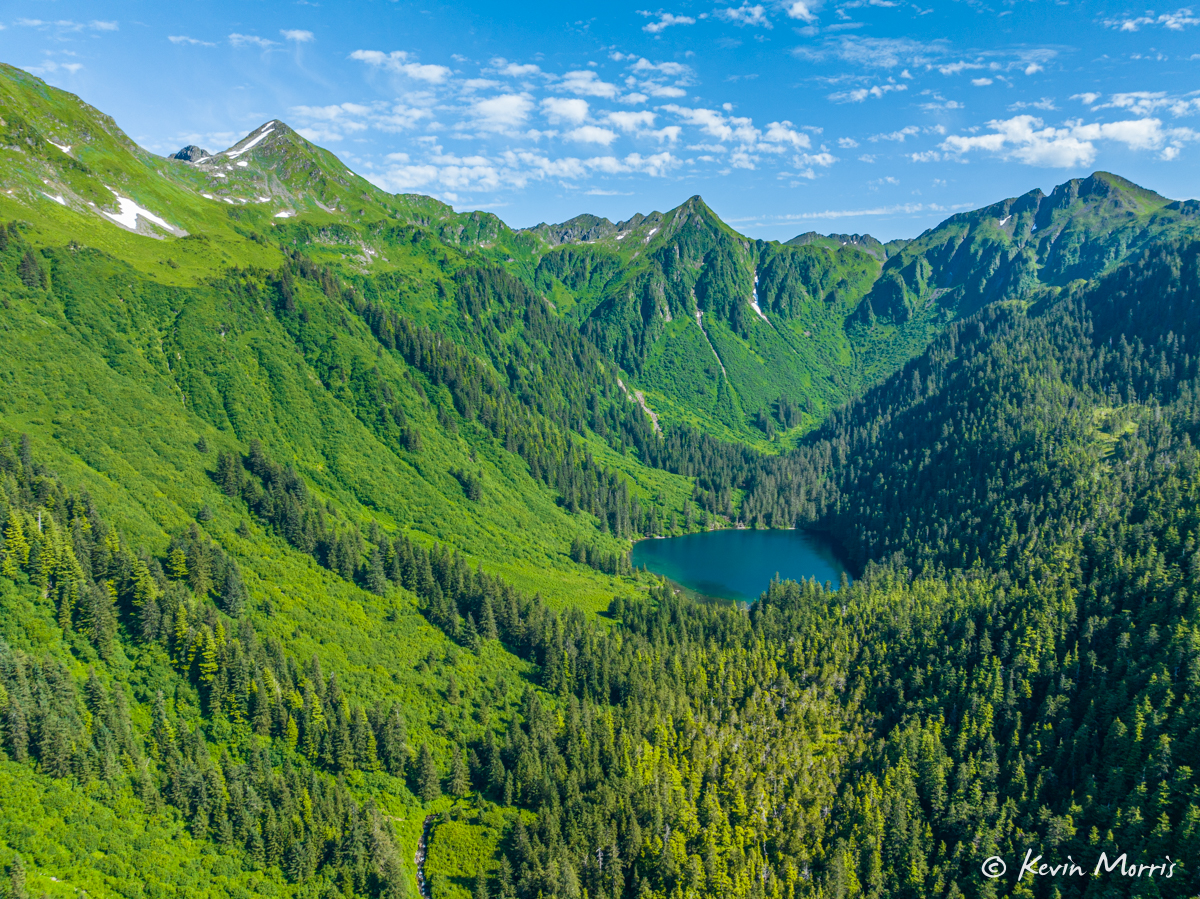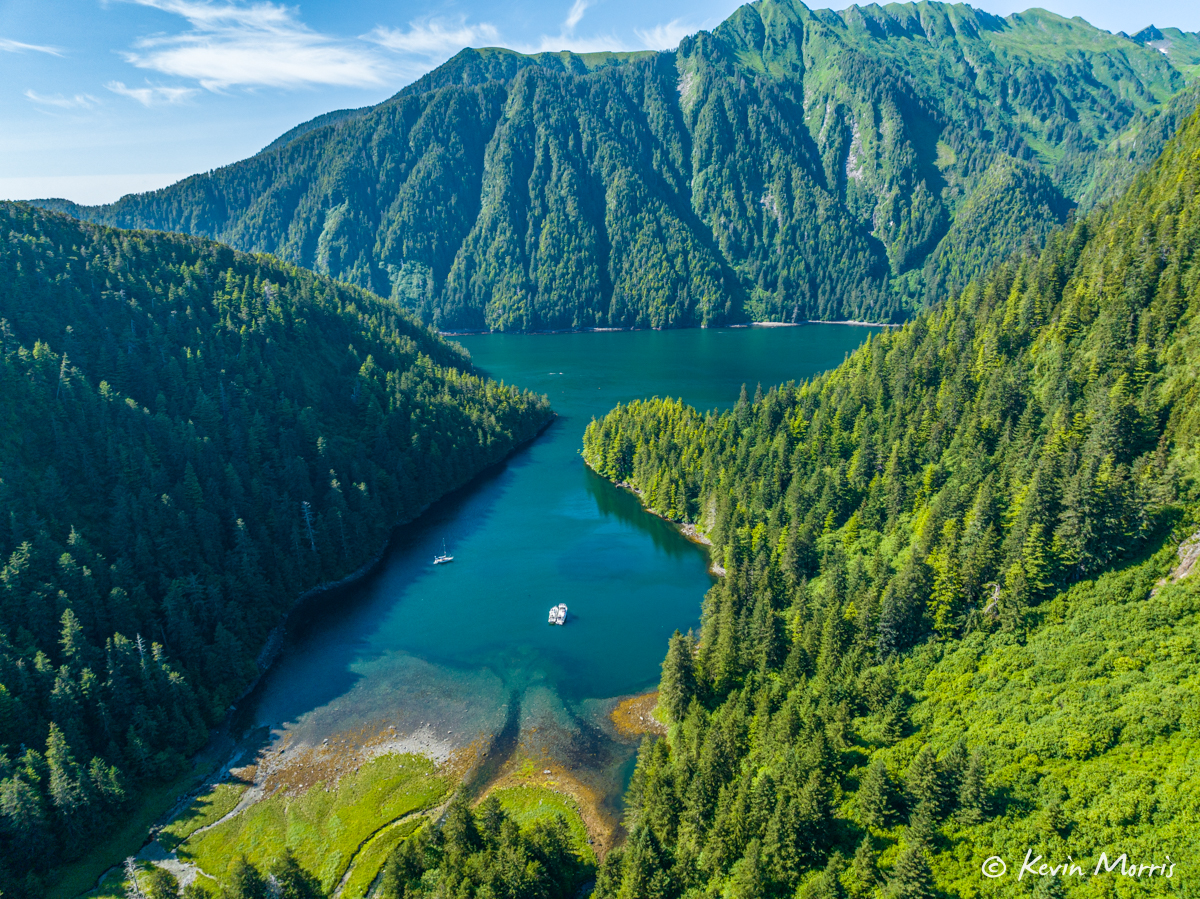 We definitely have more wind inside the anchorage (due to the williwaws) than there is outside the anchorage…it just funnels down these narrow gorges, but it's not bad at all and the most we are seeing is about 16 knot gusts. Totally worth it…it's stunning in here! (No puffins, however.)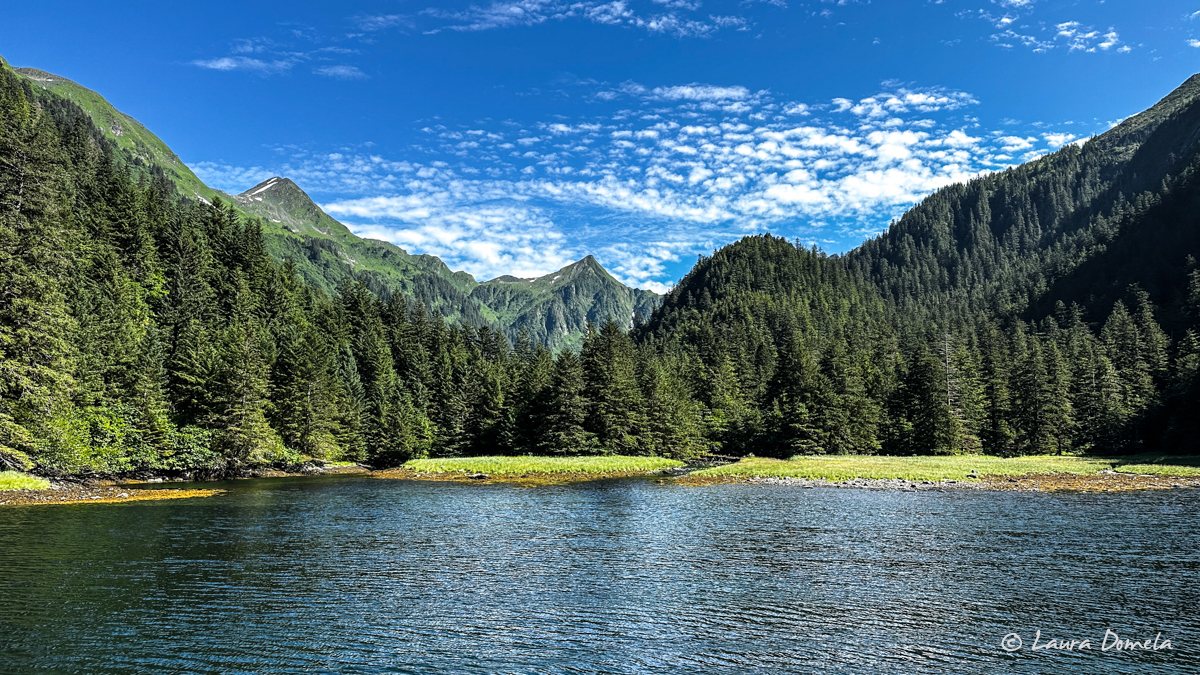 Late in the afternoon we finally got our bear on shore…a brown bear pretty focused on sedge grass, and just for about 10 minutes before it went back into the trees.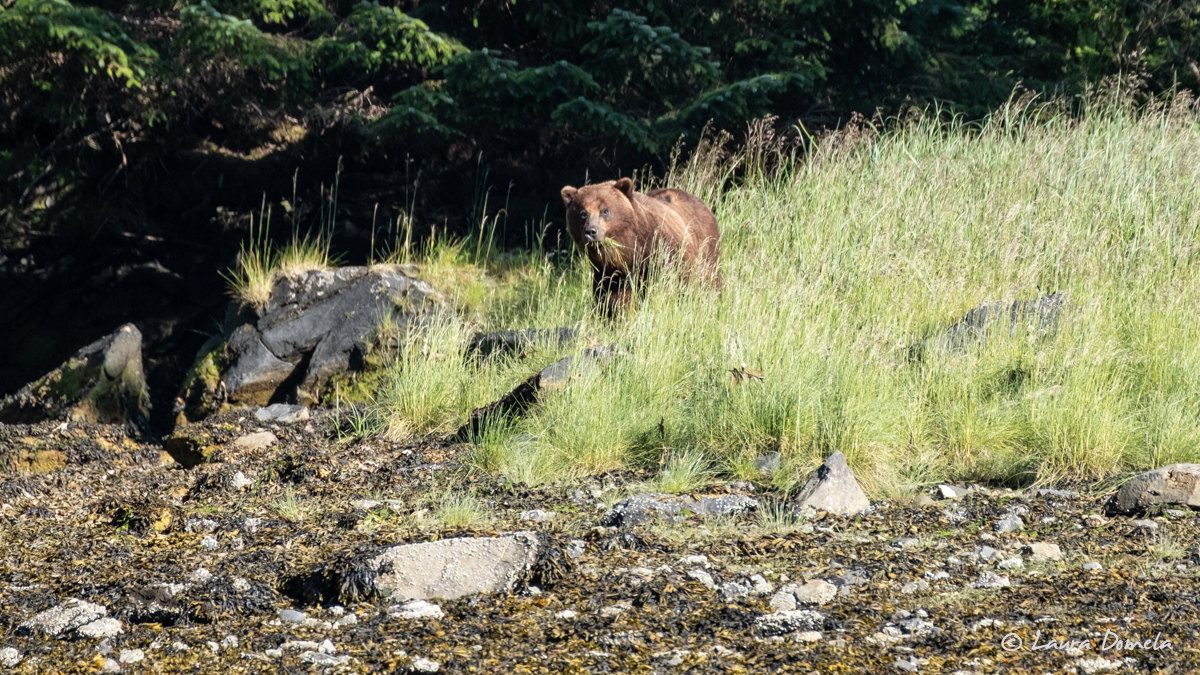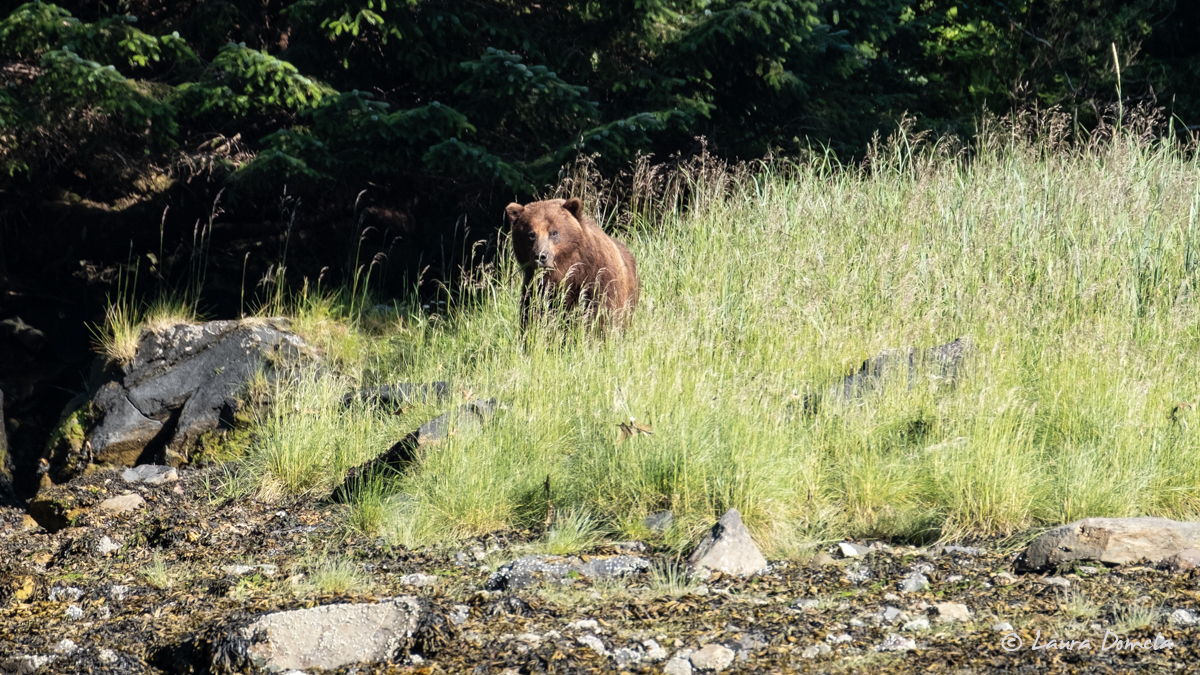 Eileen is fixing mushroom and asparagus risotto tonight (the proper way, by stirring!) and we'll grill up more of the king salmon caught by Dan, with the addition of a few sautéed spot prawns.
Tomorrow we'll go around Cape Ommaney (the bottom tip of Baranof Island)…weather still looks great for that. Not sure yet where we'll stop tomorrow…we're wingin' it!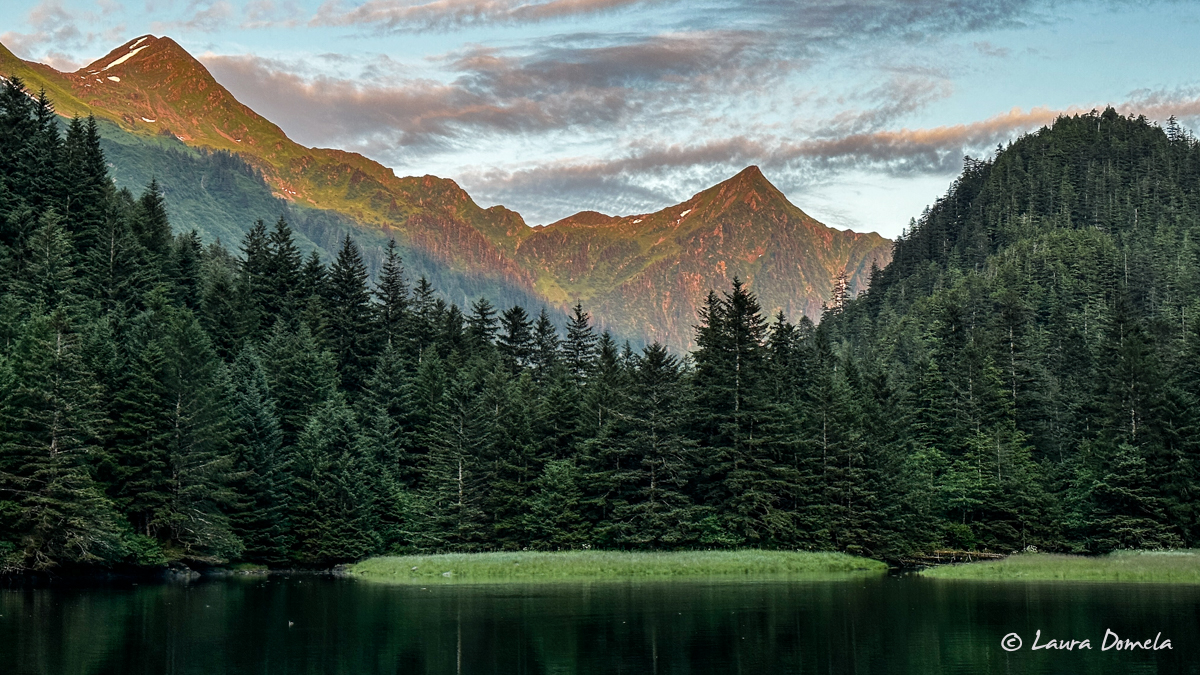 Also, the williwaws settled down for the evening and it was super calm in the bay!