After the winds died down yesterday afternoon, we had a serene, completely calm overnight in Puffin Bay. We pulled the anchor this morning around 7am and headed for Cape Ommaney.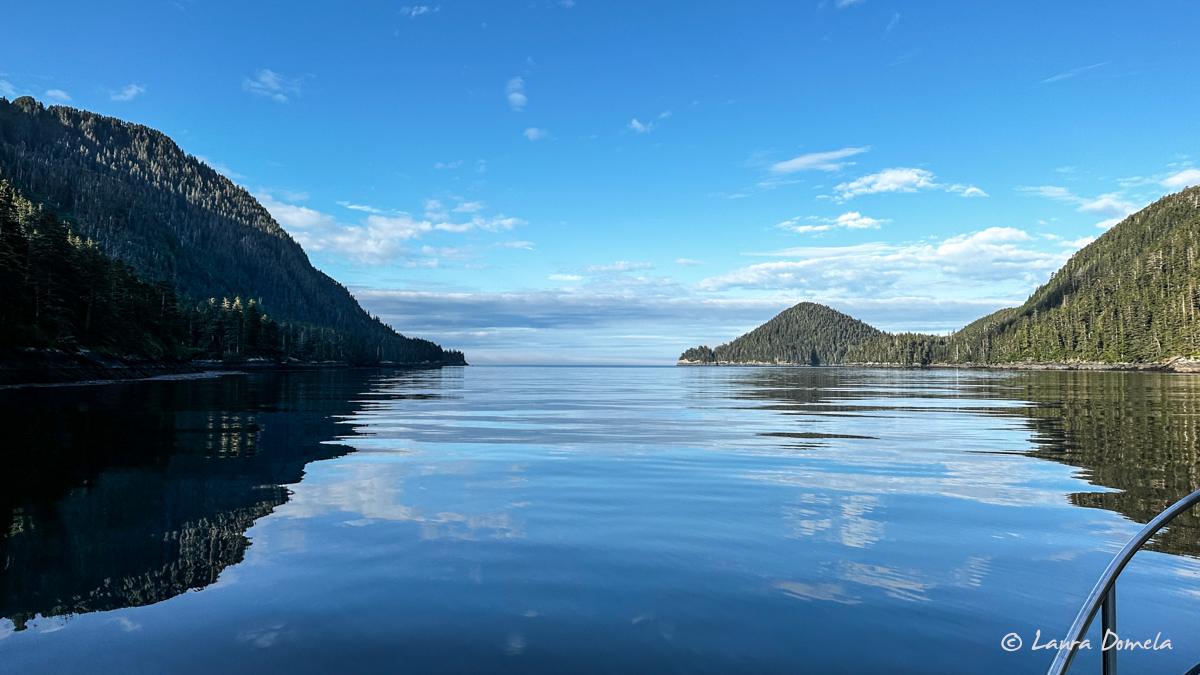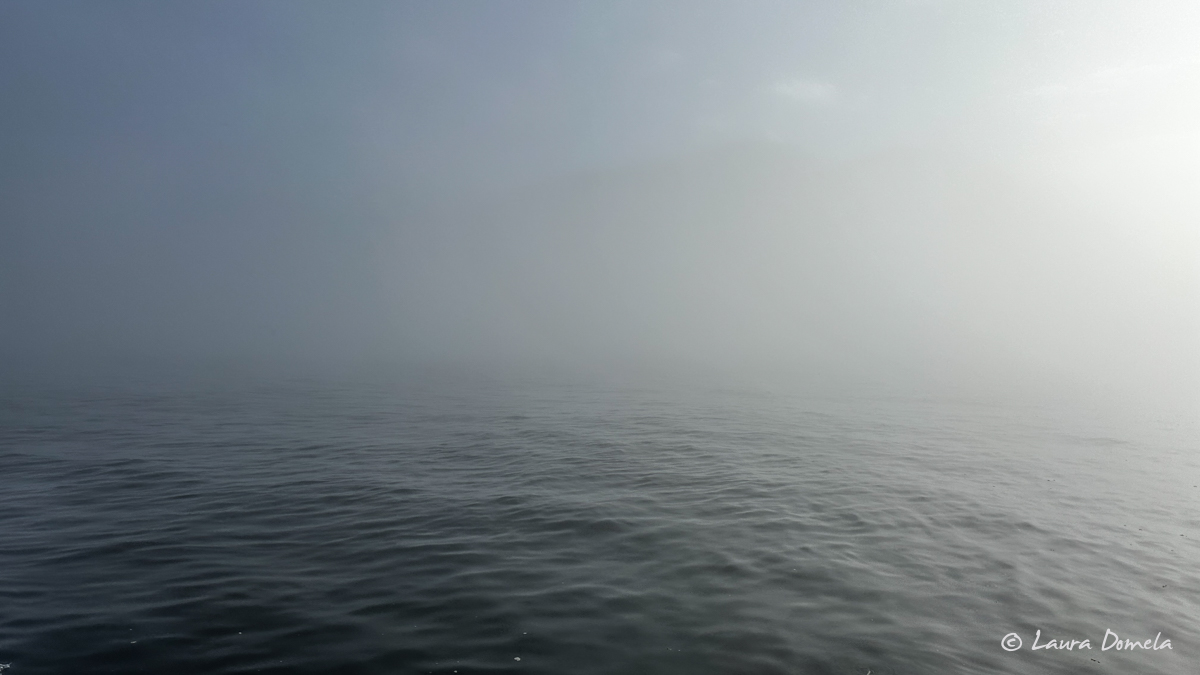 We were hoping the fog would burn off by the time we got to the cape so we could at least see what it looked like.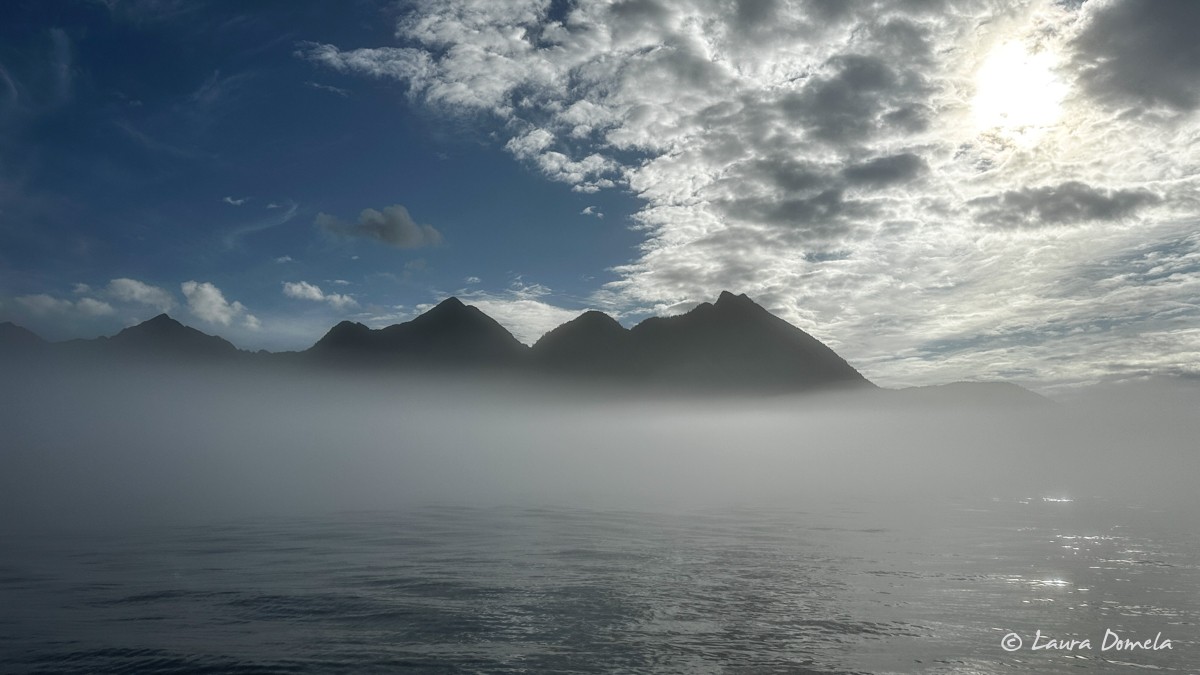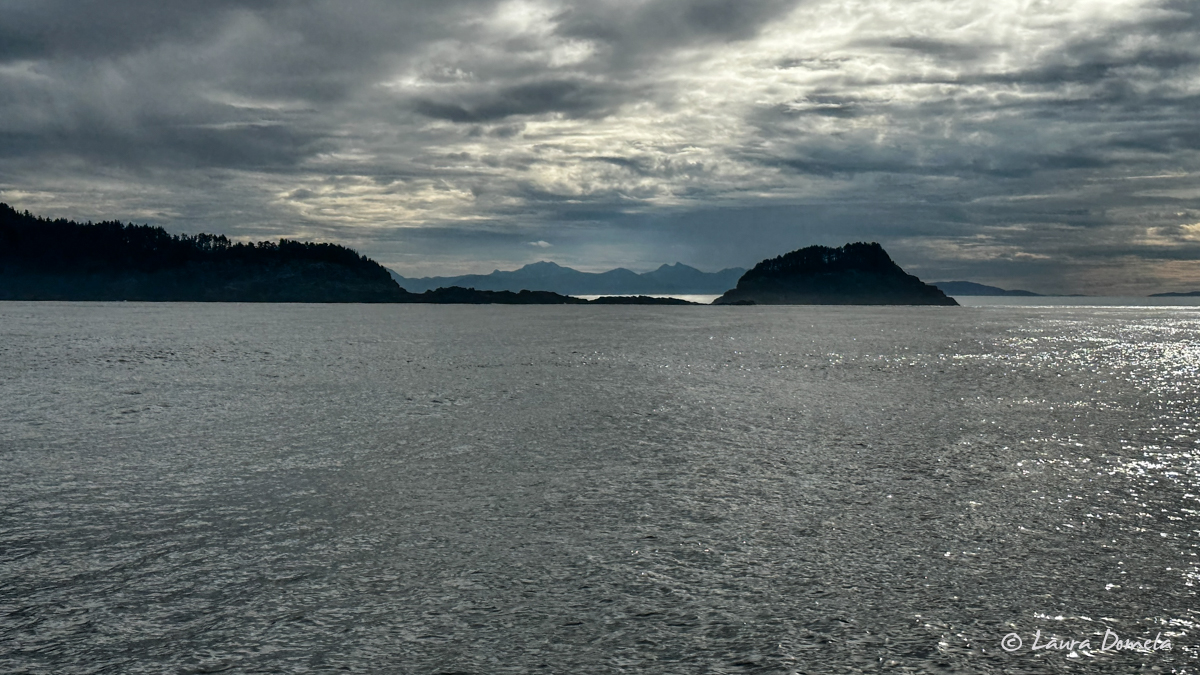 Pretty soon we were definitely feeling the drama of our 3+ knots of current against the southwesterly swell…Airship opted to take a long extension out past the cape (Hey! We could just keep going on to Coronation Island!!) before making the quick turn to surf it north. Fortunate cut in closer to shore and went on the inside of Wooden Island, but we're a little more top-heavy than they are and didn't want to be abeam to those steep waves even for a moment, so we powered through it and made our turn just after we got through the snottiest part. (See the screenshot of our route below.) It was a rough ride, but even so we didn't have a drop of saltwater on the windshield.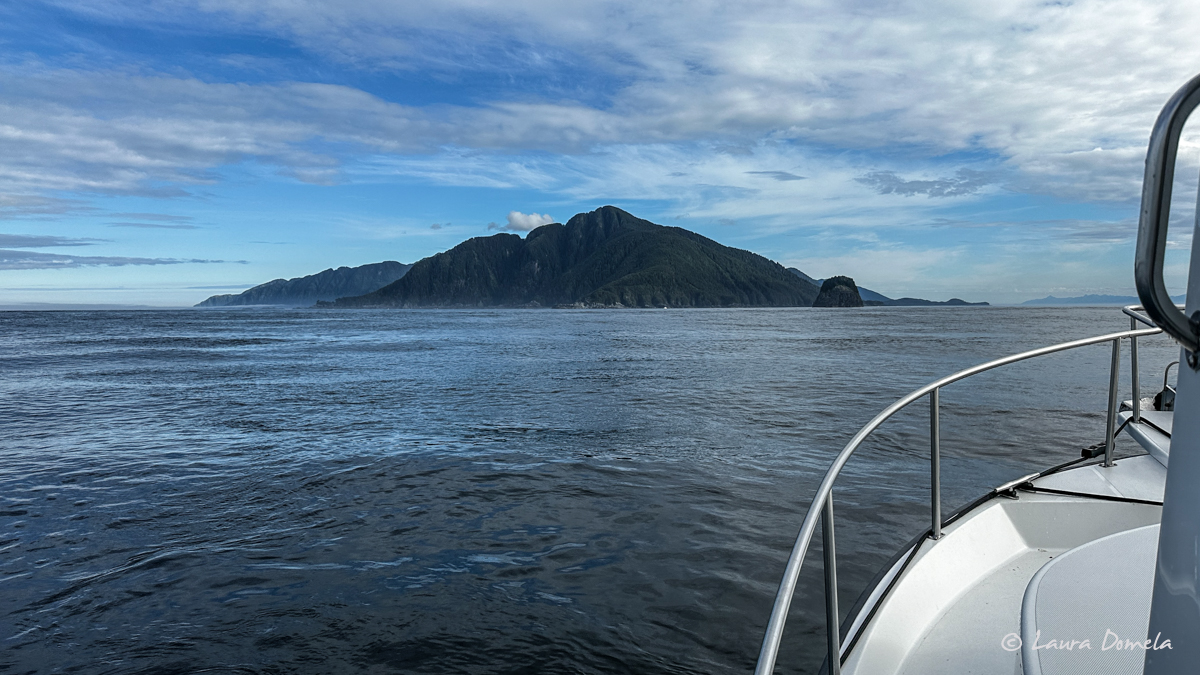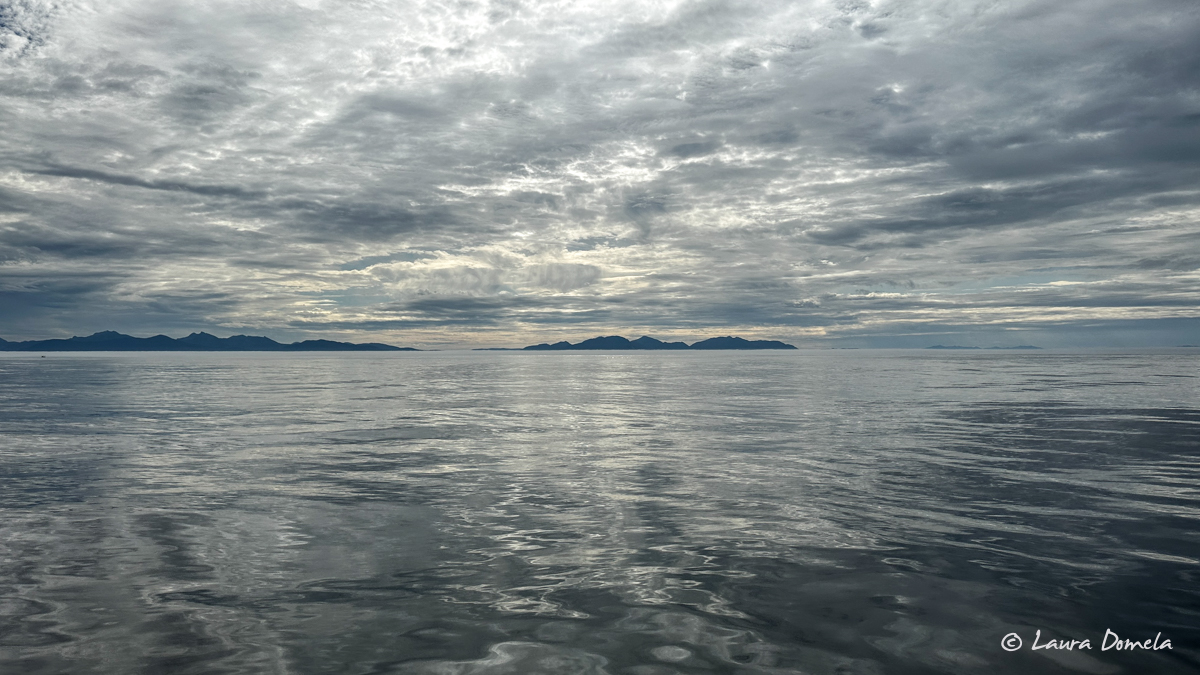 We continued in Chatham Strait up the east side of Baranof and pulled into a cool little spot called Toledo Harbor…it's basically a divot in the shoreline with a narrow, kelpy entrance (but fine) and room for a couple boats max.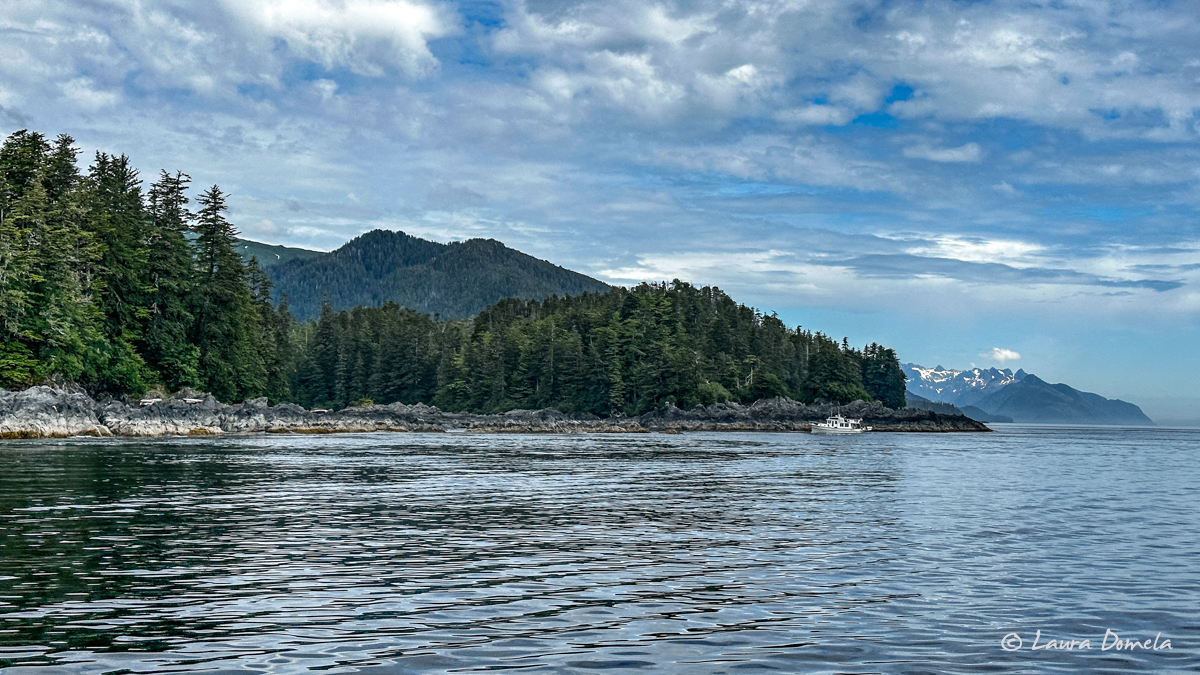 I forgot how much current we were in and when I made the turn toward the narrow entrance we kept going sideways a bit…oops…bit of a correction necessary.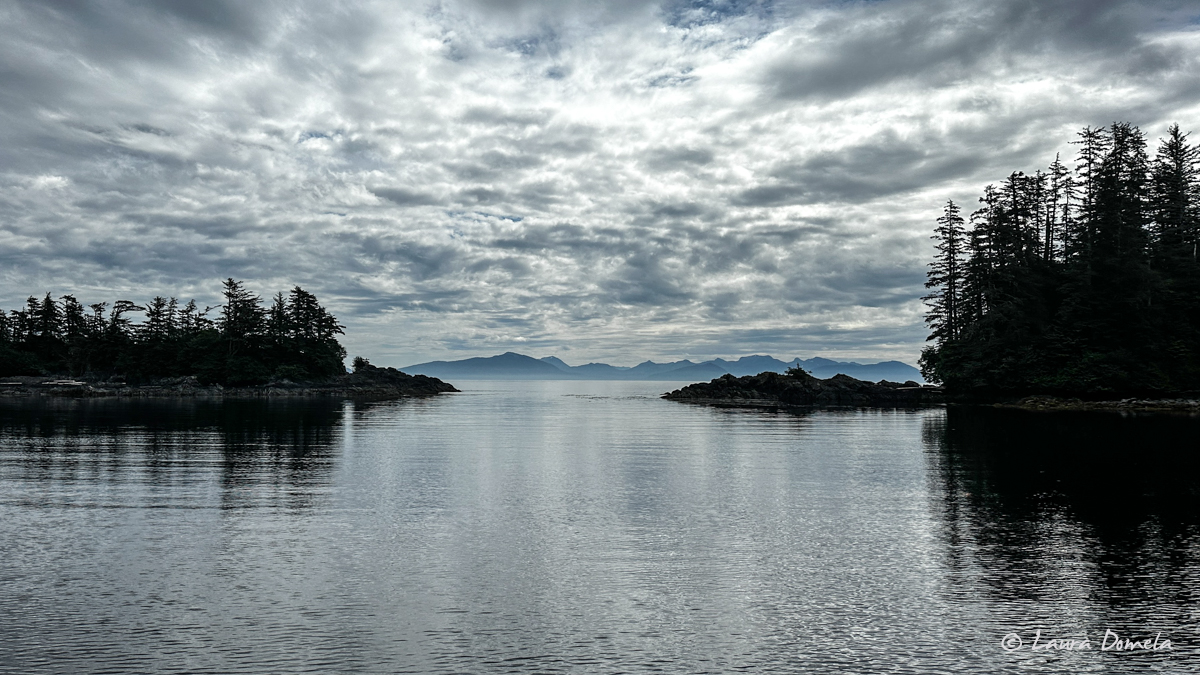 Here's today's route from Puffin Bay to Toledo Harbor, around Cape Ommaney: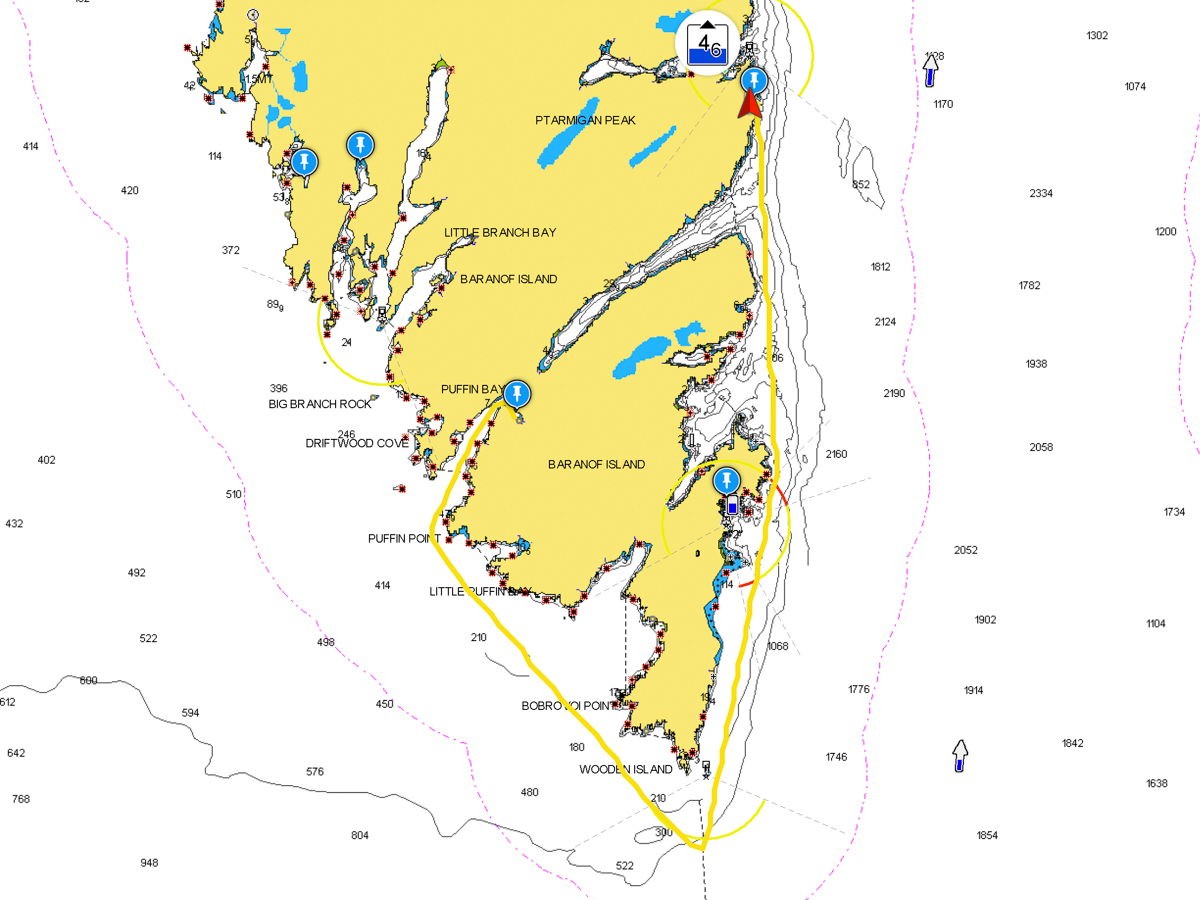 This is what Toledo Harbor looks like in Navionics: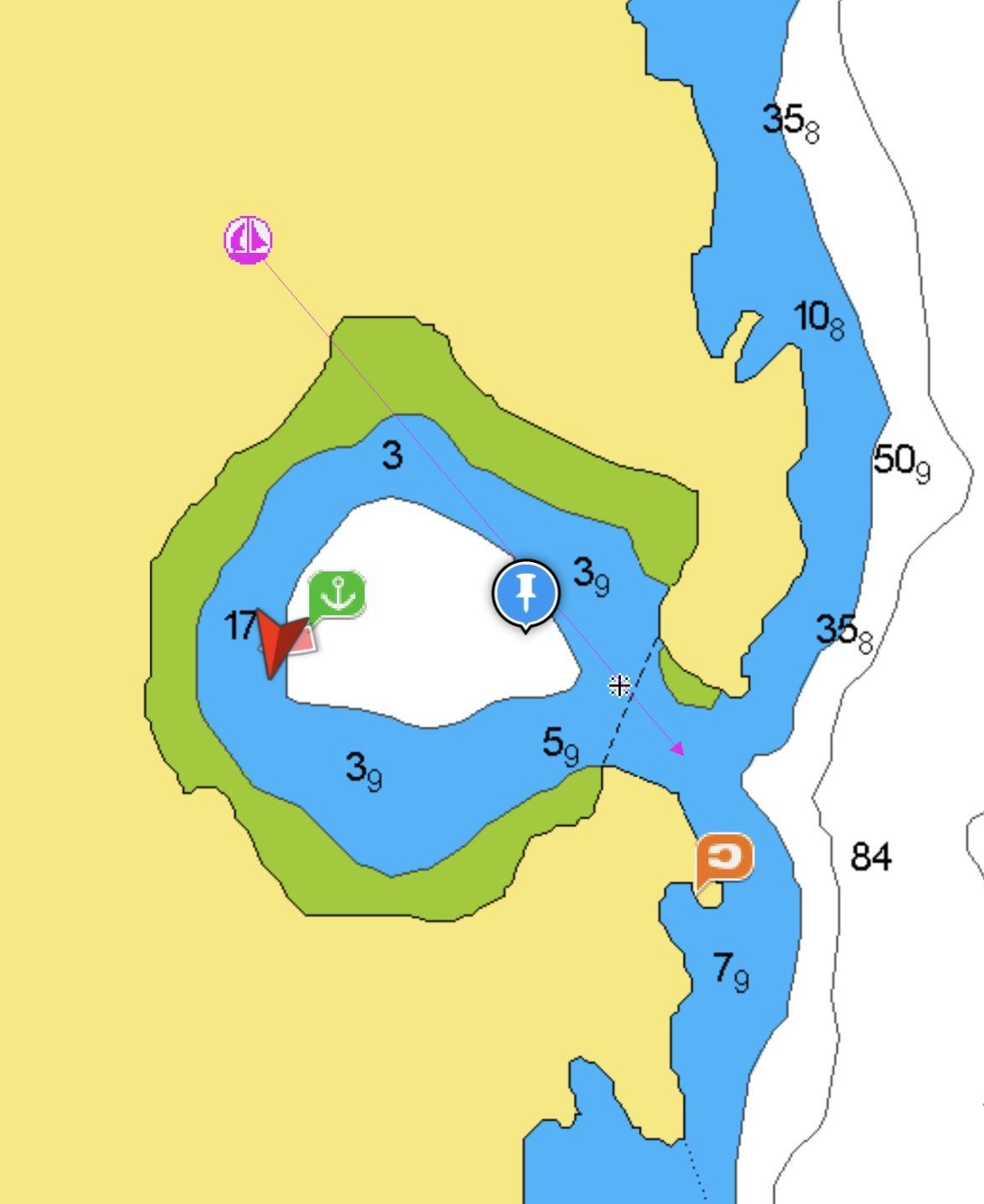 Kevin got the drone up for some aerials of this place…pretty cool!!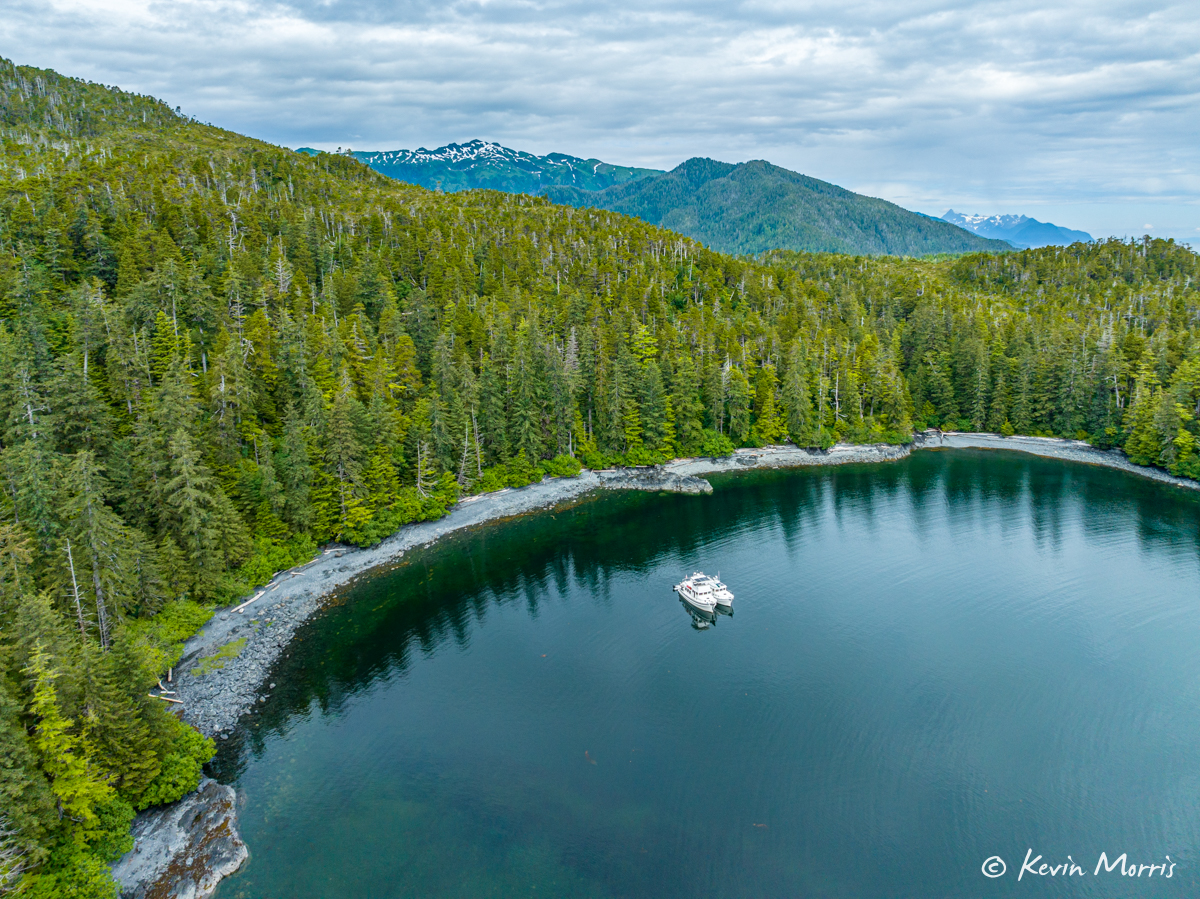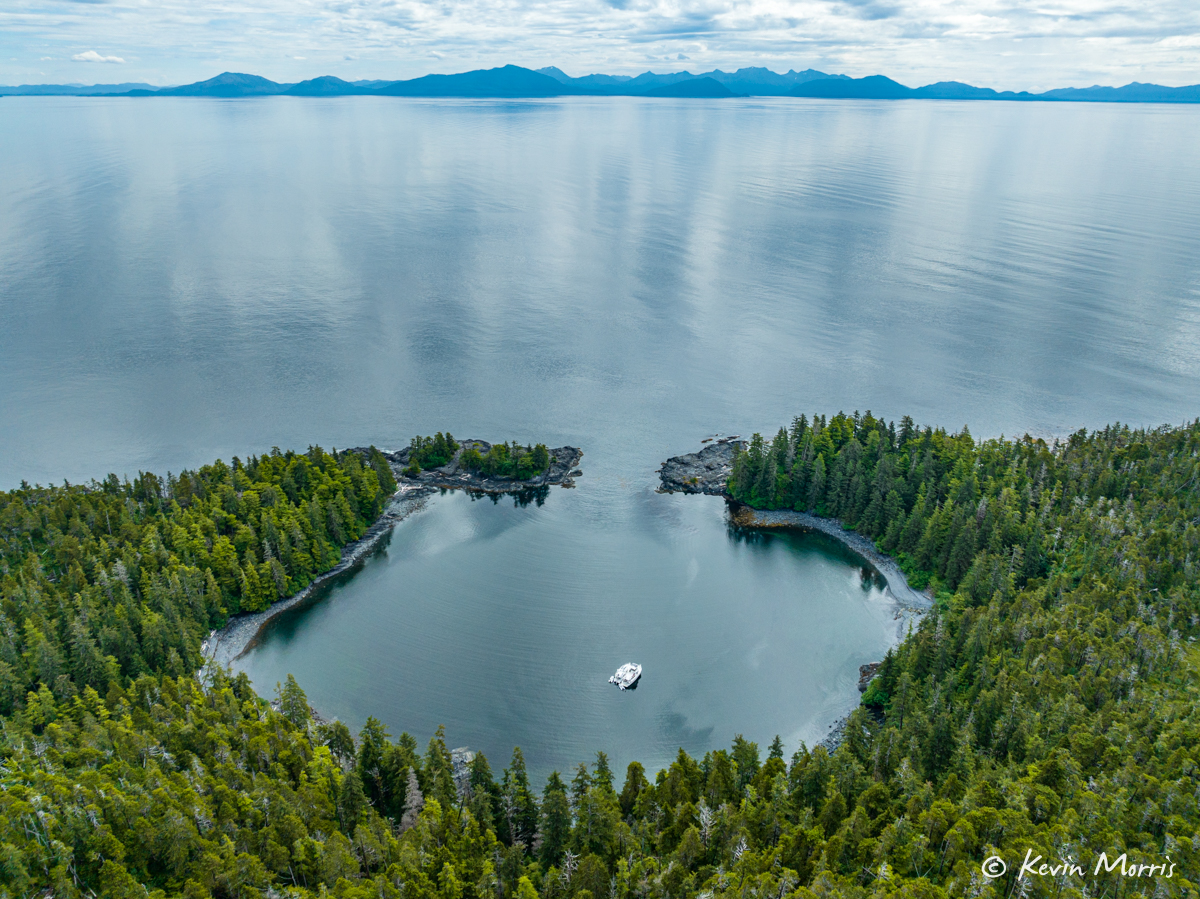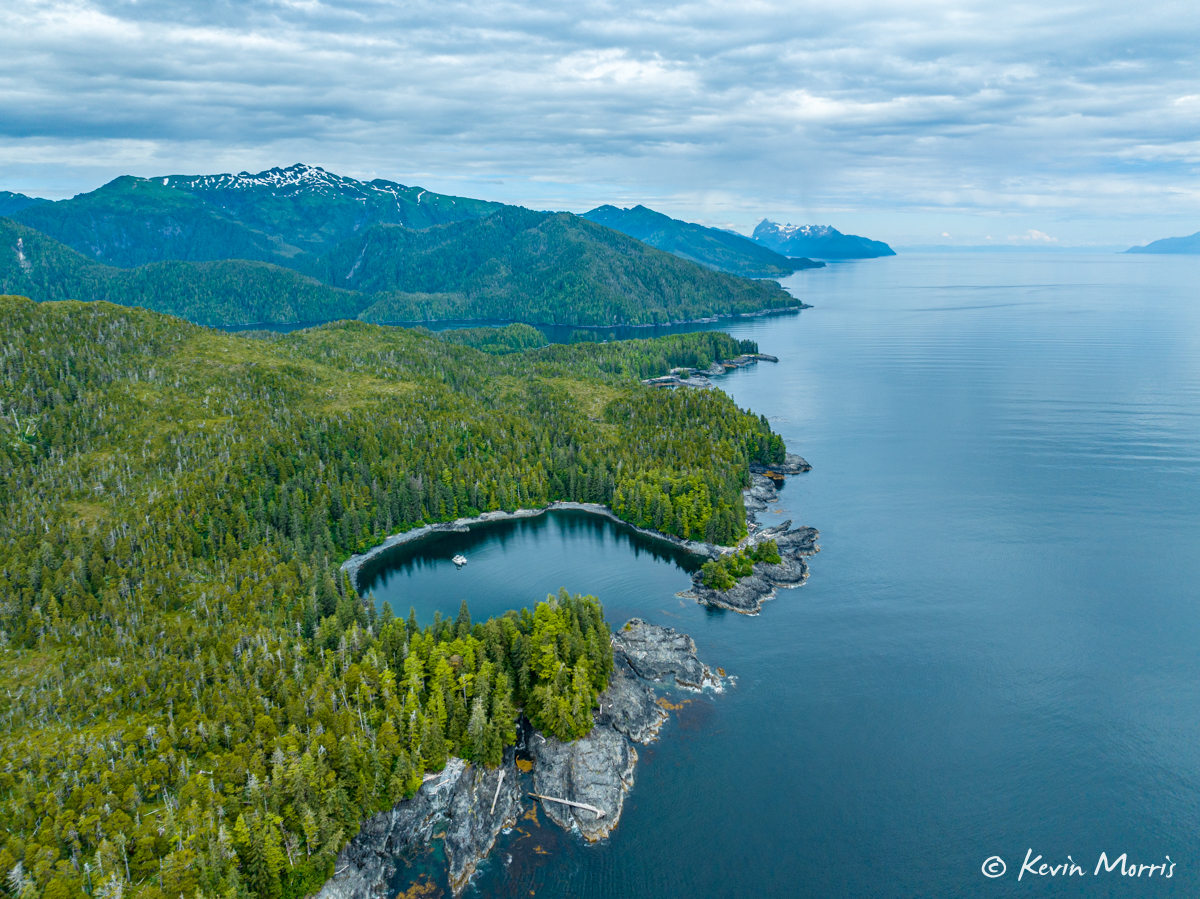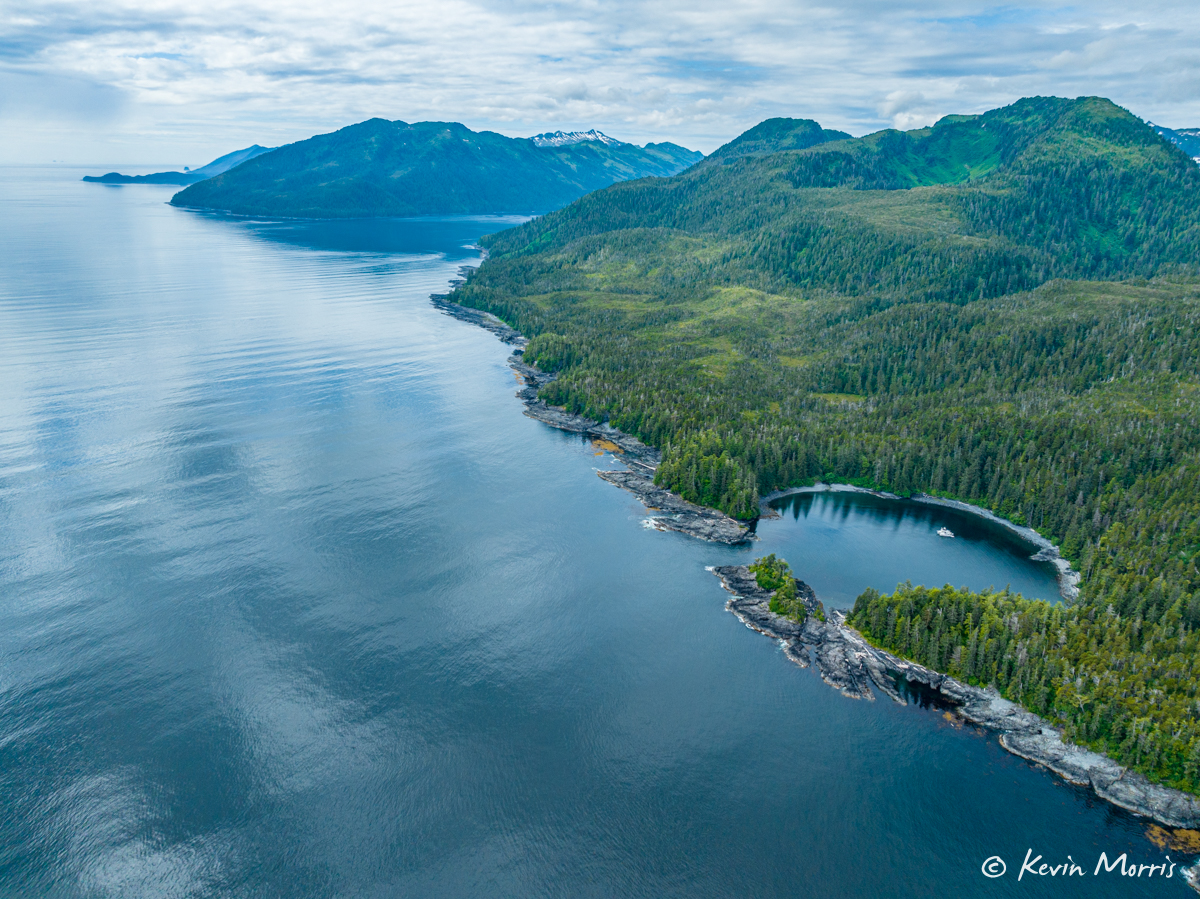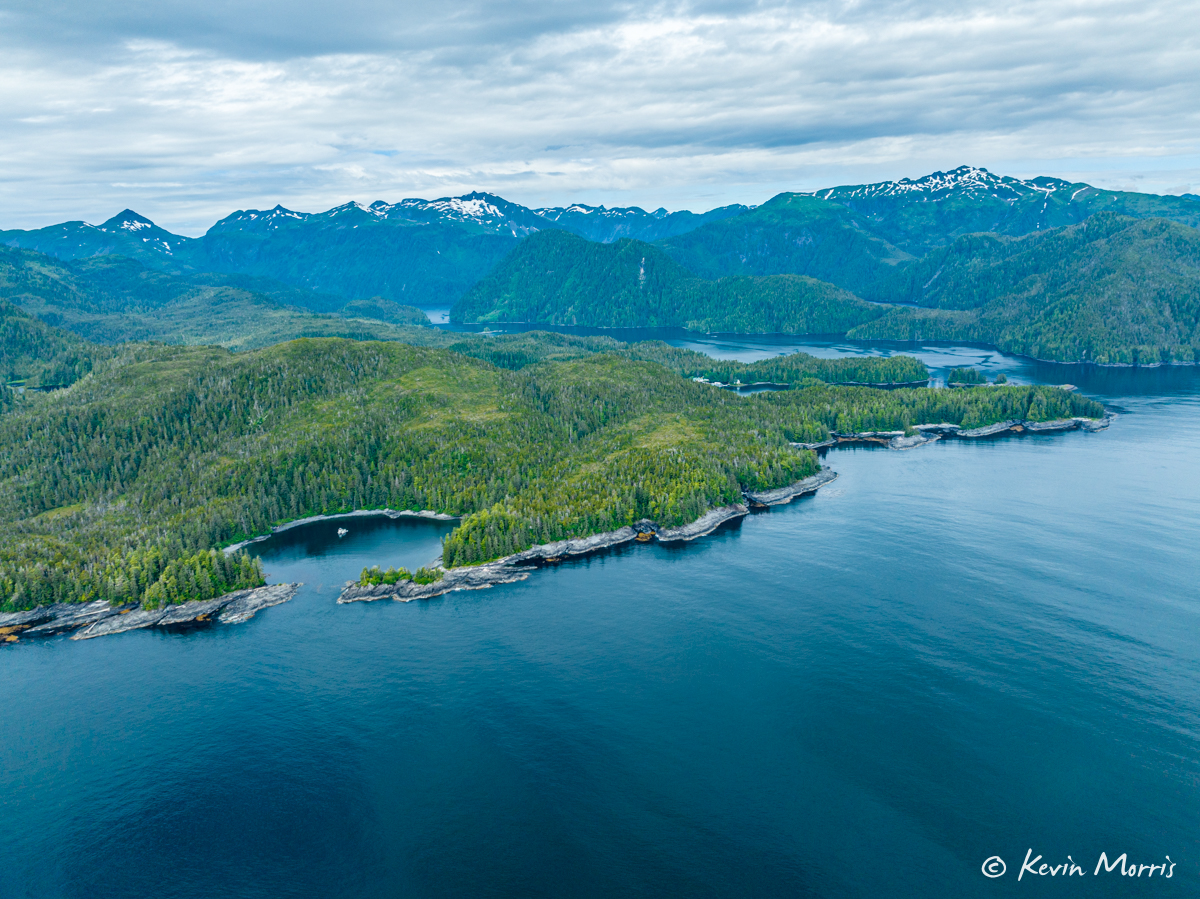 There were a couple of Sitka black-tailed deer on shore when we arrived, but they scampered off when we were anchoring. One came back out and walked along the shoreline for a bit before making itself a little more comfy: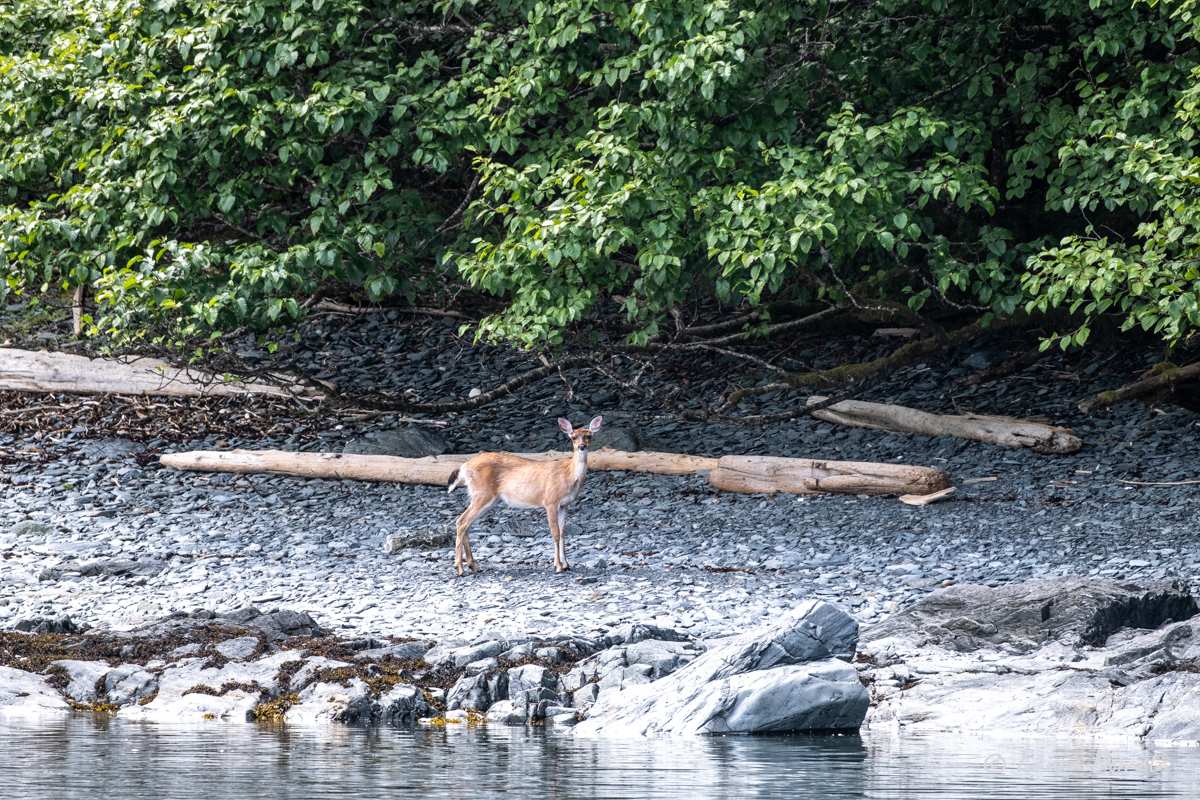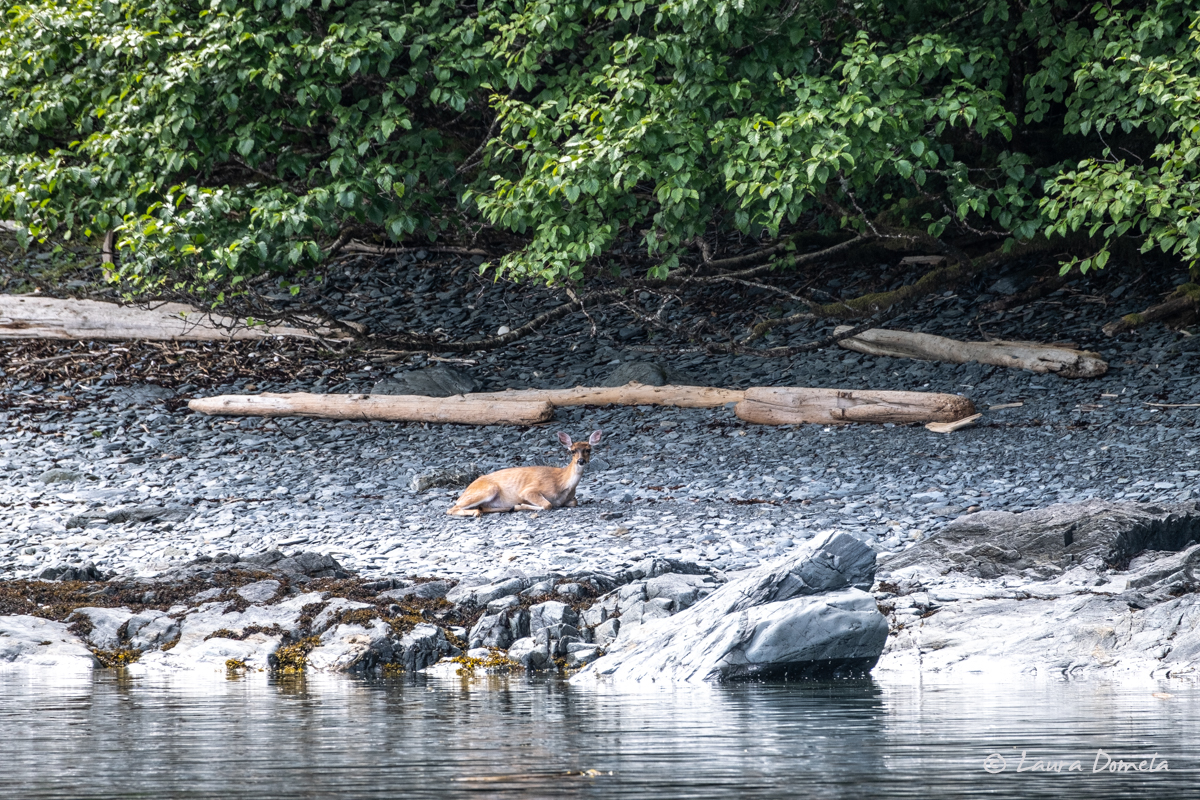 Kevin and Dan went out fishing for a bit this afternoon. They both caught quite a few things, but nothing to keep. Dinner tonight was homemade bolognese (brought from home) on some pasta, sautéed zucchini, and caesar salad. Tomorrow we'll continue up the east side of Baranof with the goal to stop at places we haven't been before. Next up: Gut Bay!