We said goodbye to Dan and Eileen this morning as they de-rafted from Airship in Gut Bay. We hope to meet up with them later in the summer! Super fun time buddy boating down the outside of Baranof Island!
Chatham this morning was nice and calm (no photos) and by the time we turned off into Kelp Bay the wind had picked up just slightly creating less than a one foot chop.
We picked Kelp Bay because there's not much at all written about it, except "not many great anchorages in here, be super careful, there are a bunch of uncharted rocks" etc. One report we read said the SE corner of The Basin was the best anchorage (out of Portage Arm, Middle Arm, and South Arm, and the whole rest of the bay….it's HUGE") so that's were we planned.
As we entered the main part of Kelp Bay, we saw some big white splashes ahead, so we veered that way to watch a mama and baby humpback fin-slapping and breaching…over and over again. What fun!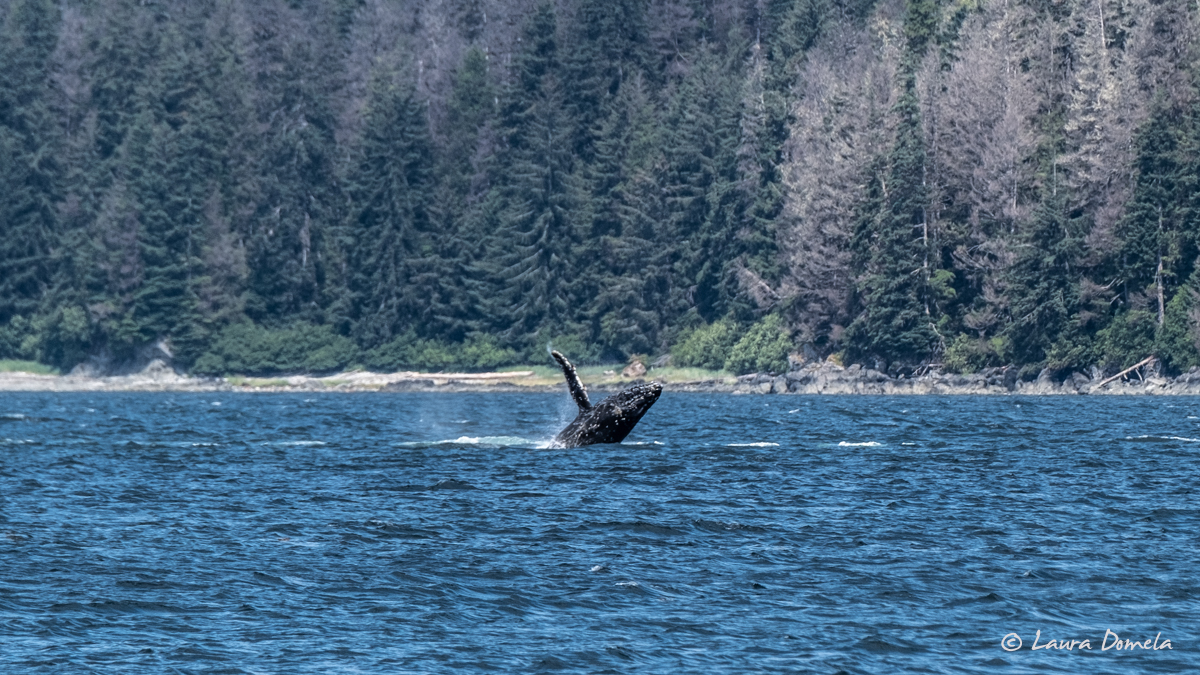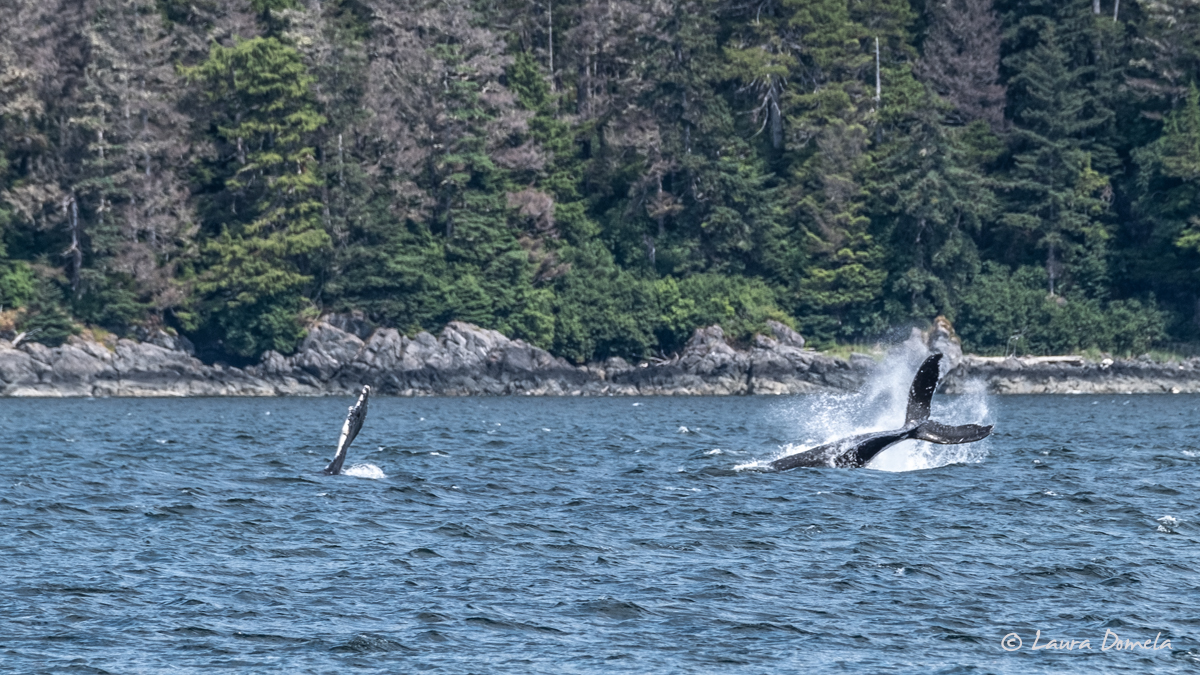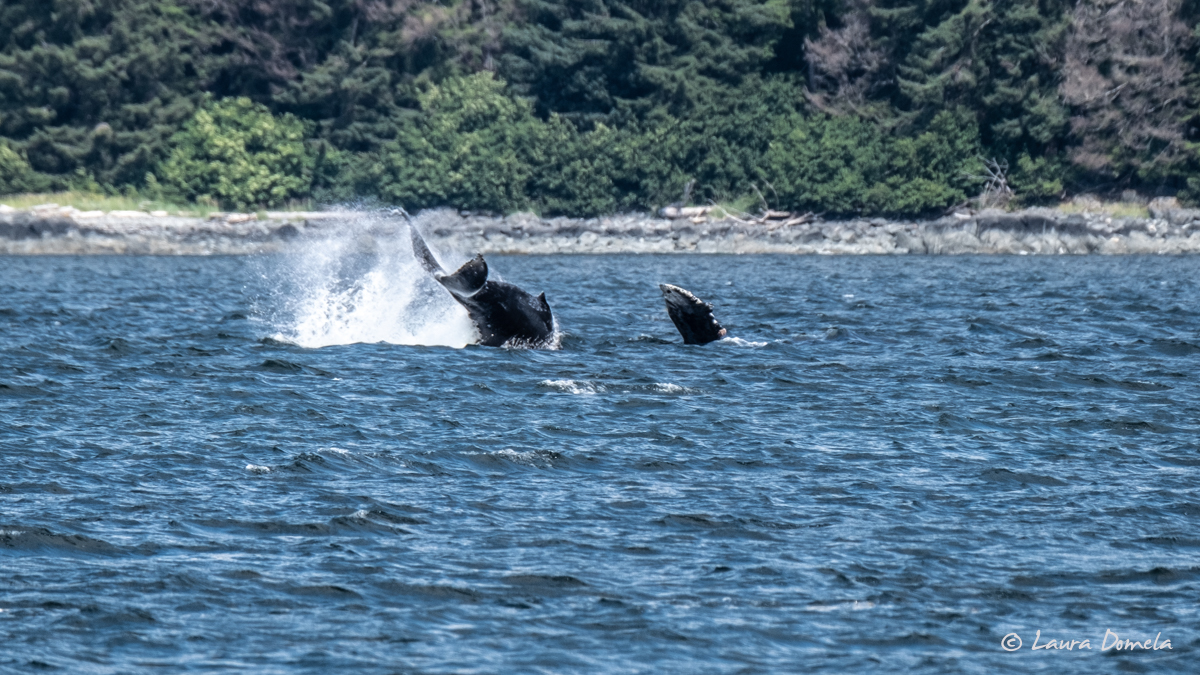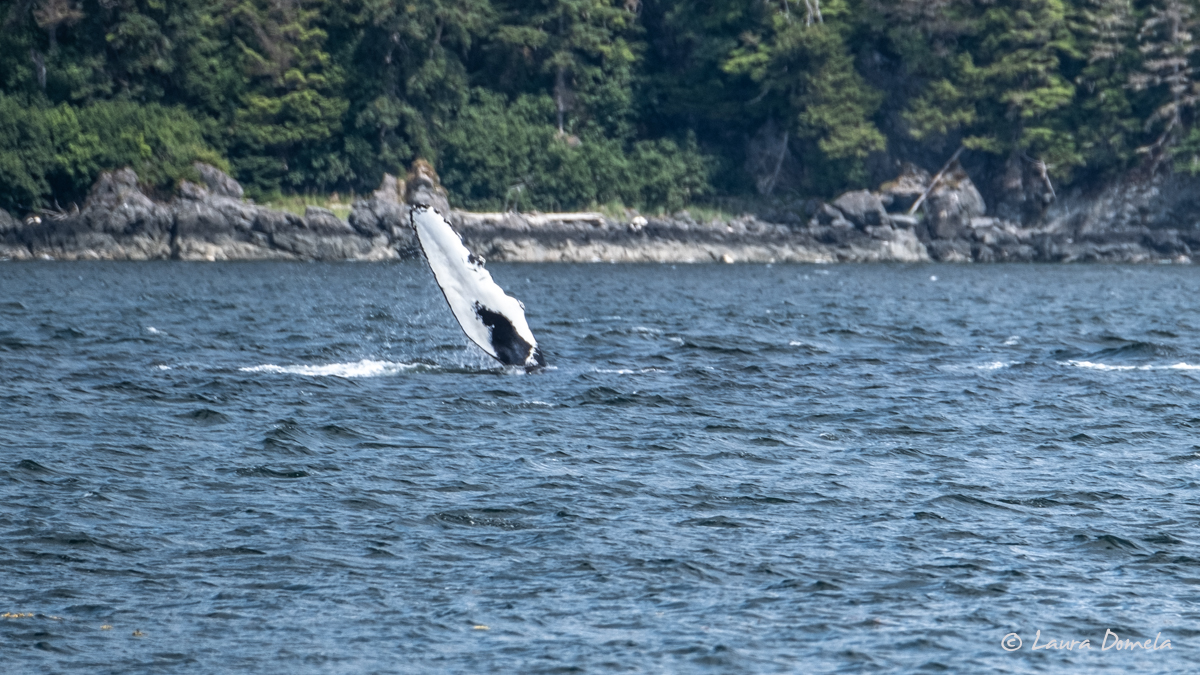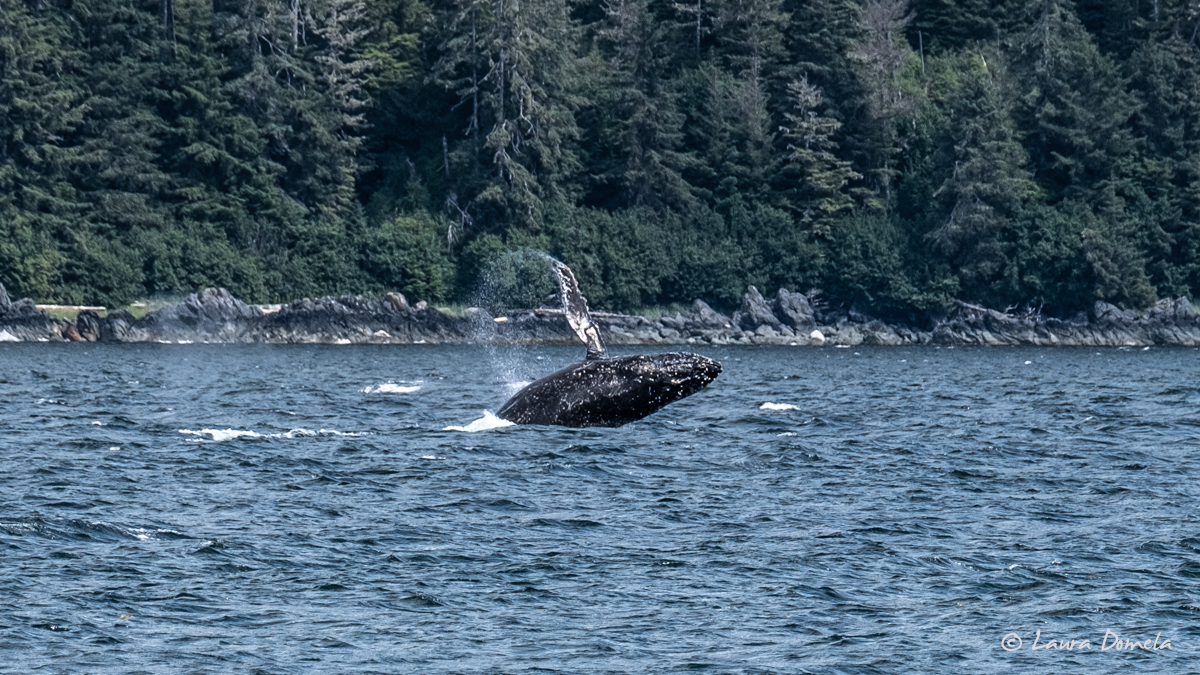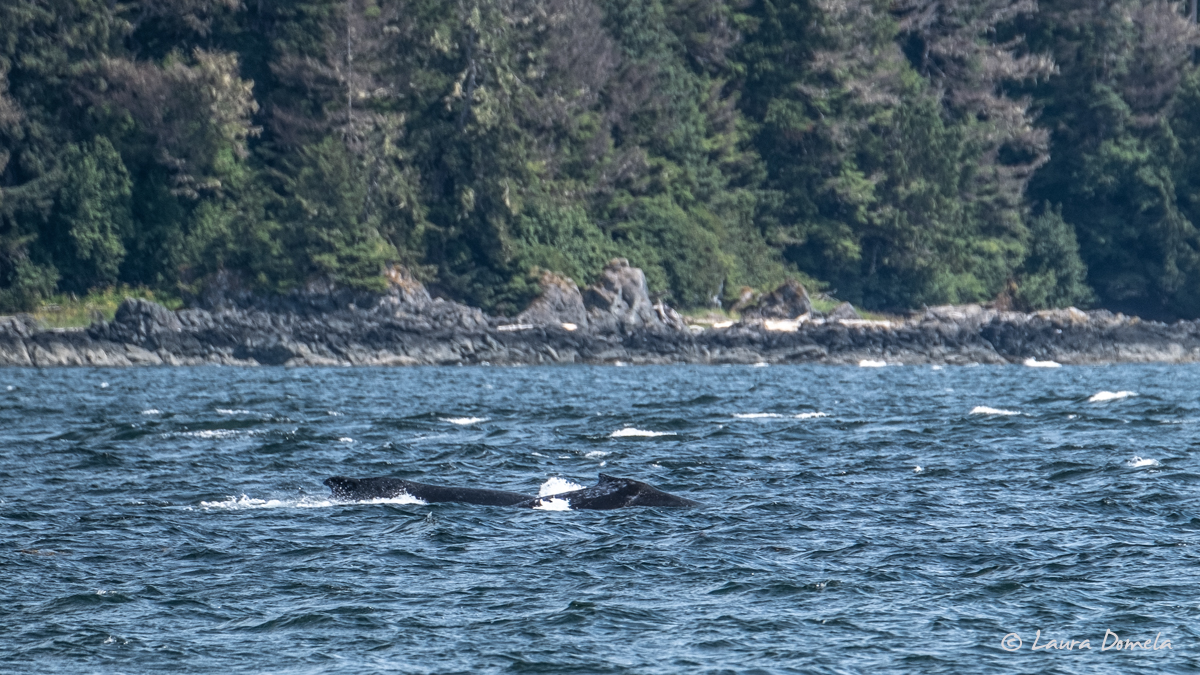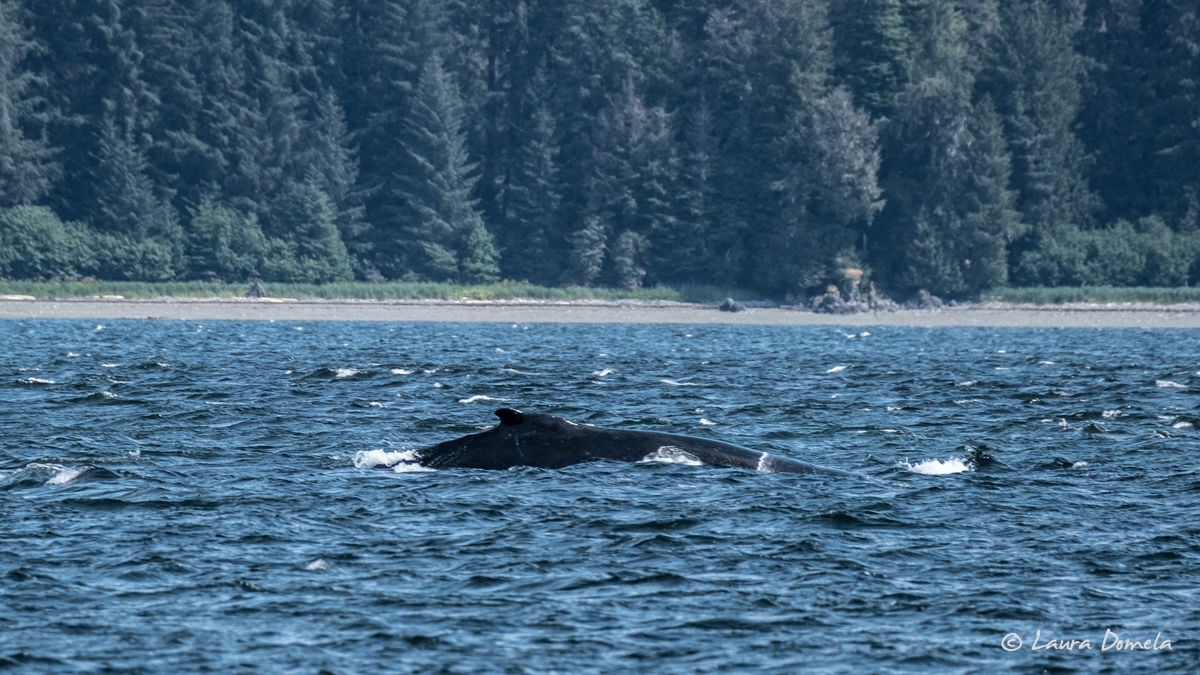 So much fun to watch!
As I was studying the chart a bit more, and viewing the landscape in person, we opted to go in and check out the south arm of Kelp Bay instead of The Basin. It looked much more fjordy and interesting, and turns out, it was!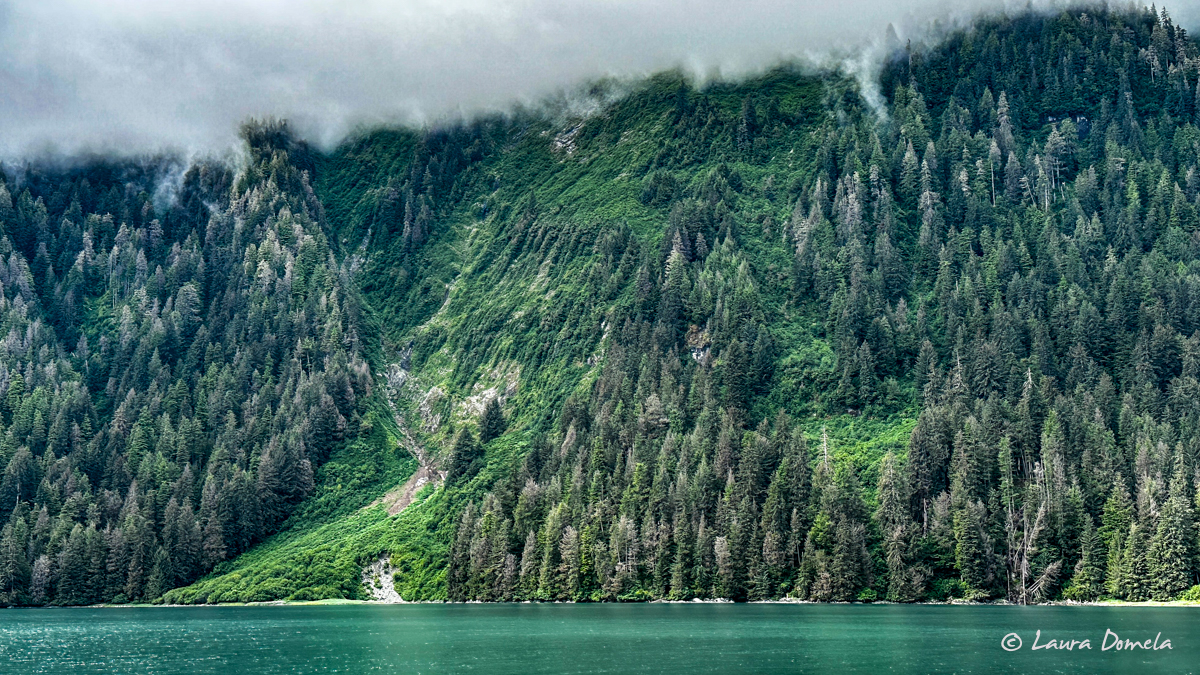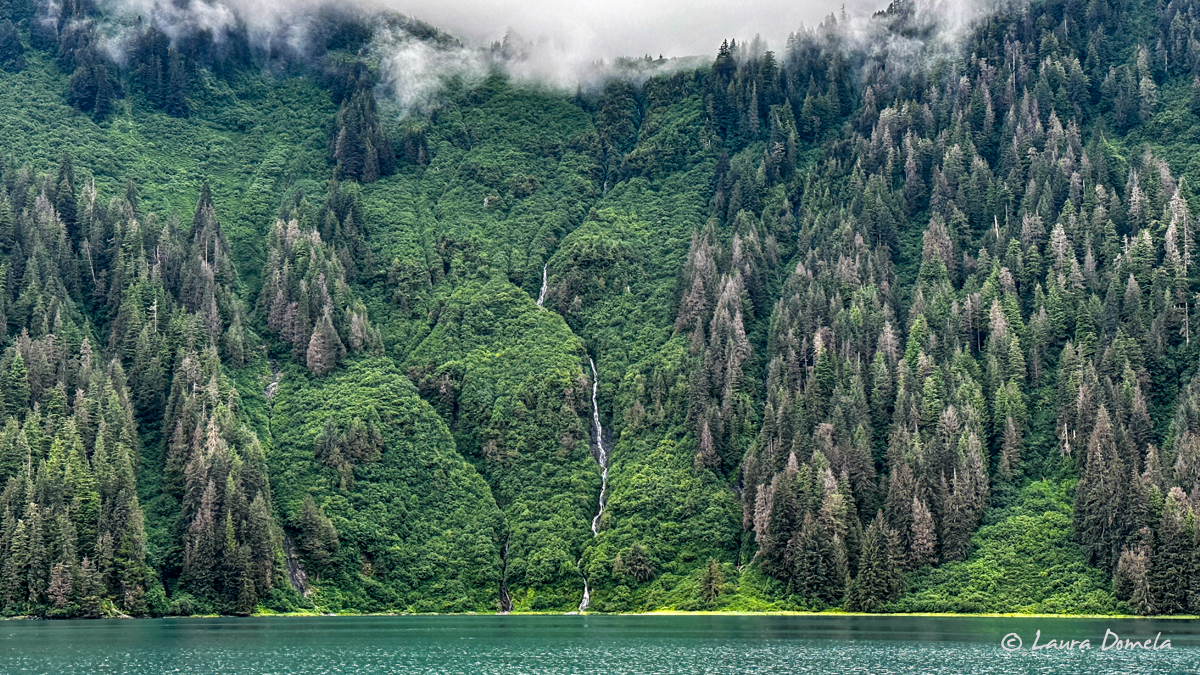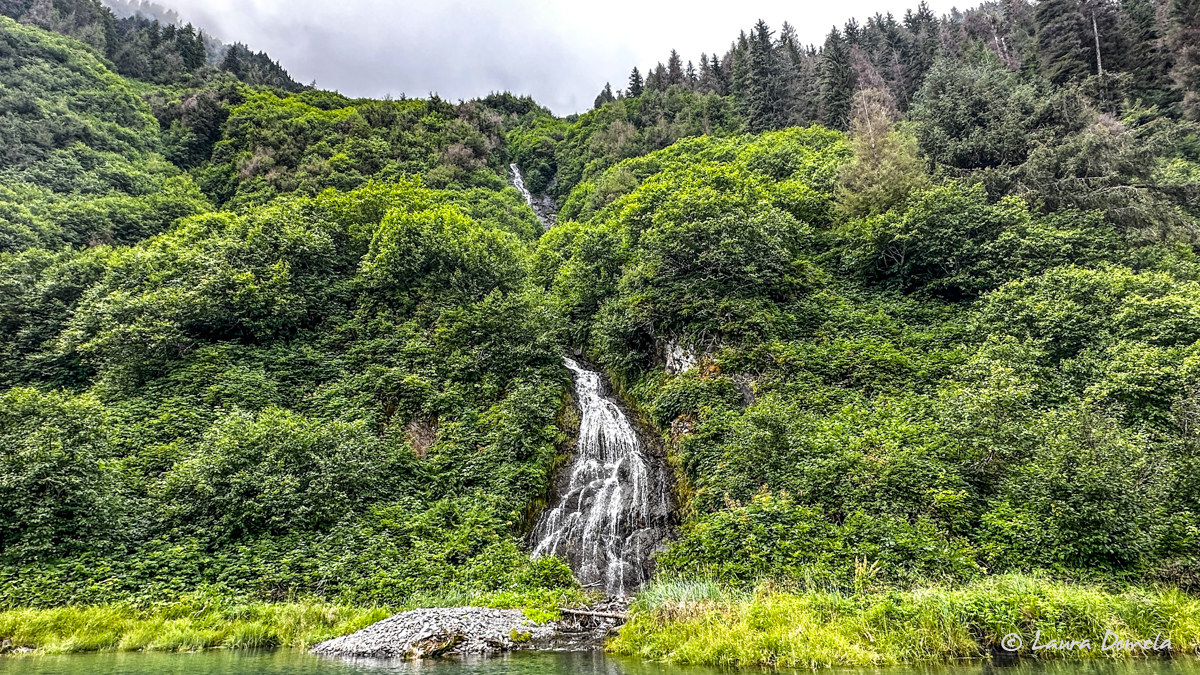 The depths showed to be pretty deep, and the shallows at the head of the bay pretty shallow, so we figured we'd just go give it a look and if we didn't find a good spot, we'd come back out. But we found a really nice cozy spot in a little bight near the head of the bay. We dropped the anchor in 55 feet and backed down to 38 feet. Perfect! And we saw a bear on shore just before we dropped anchor.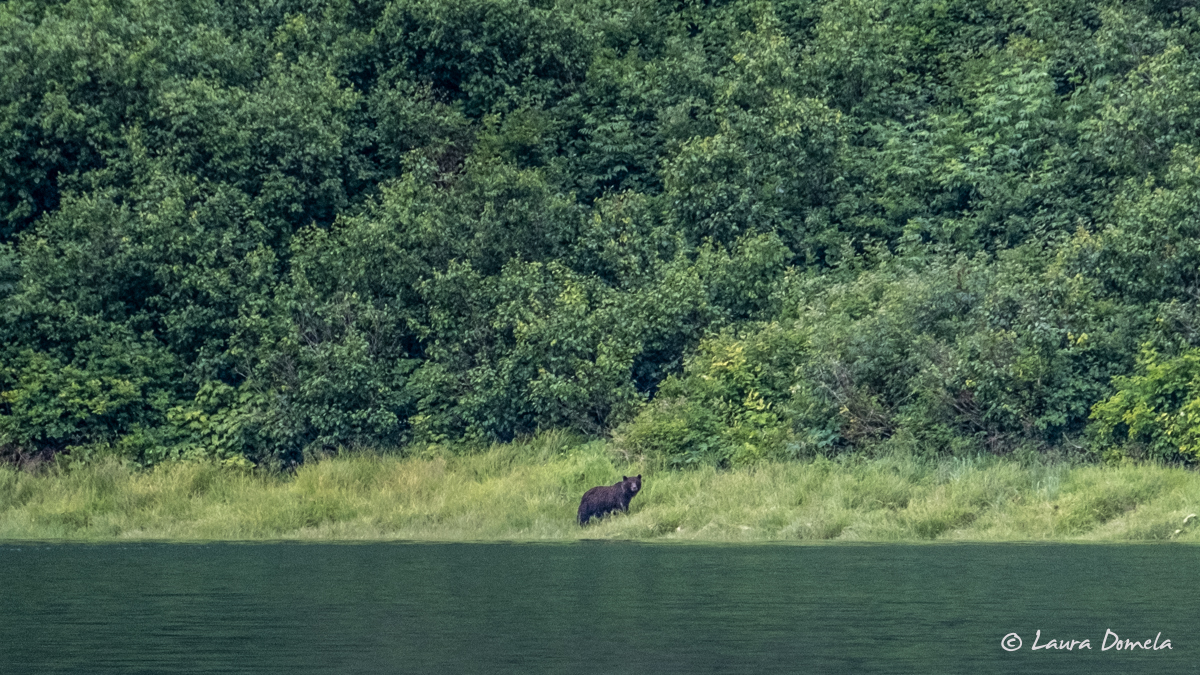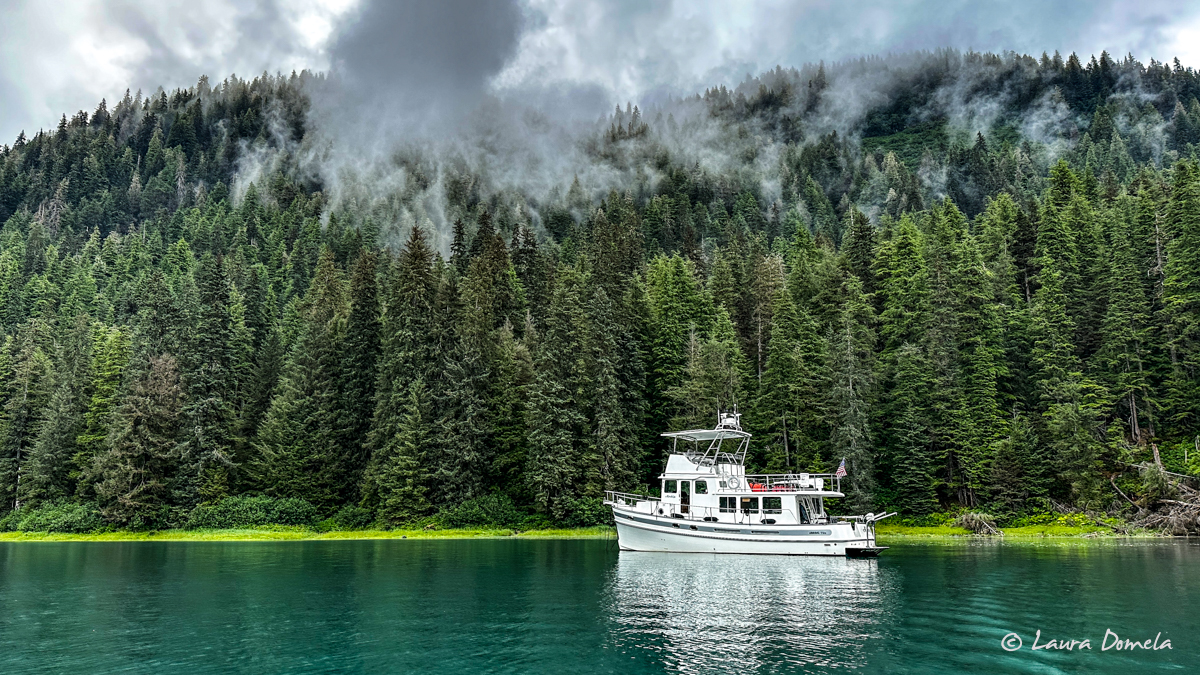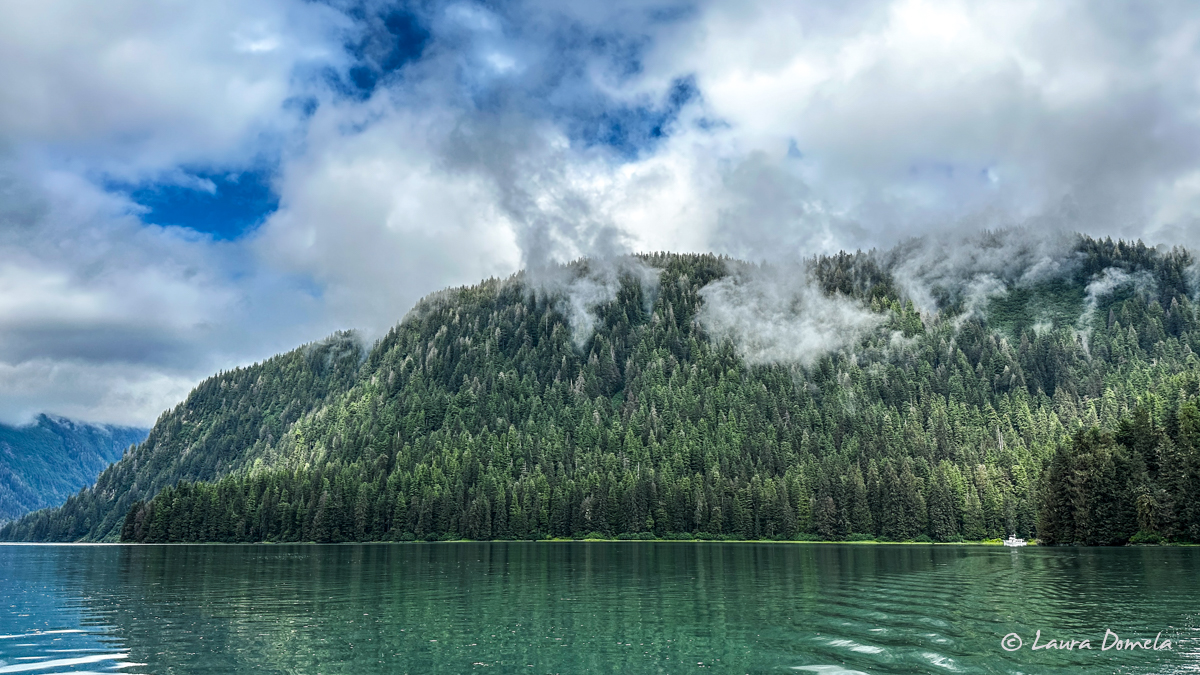 We immediately took the dinghy and went to explore (first up the river while the tide was high).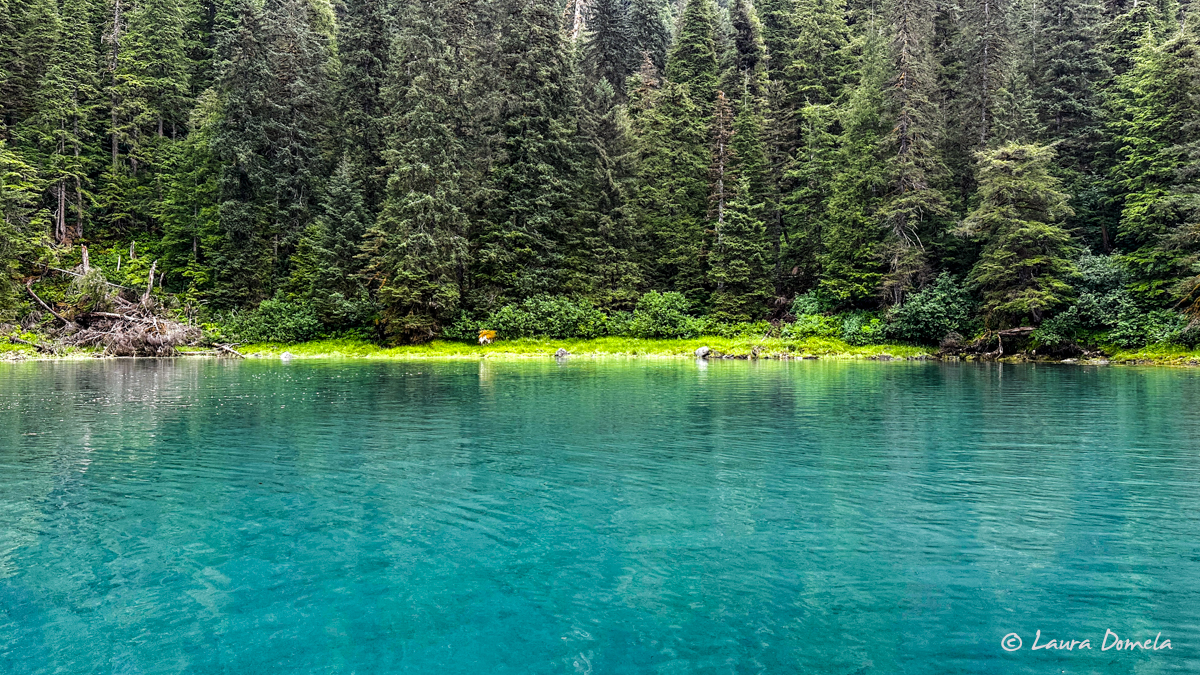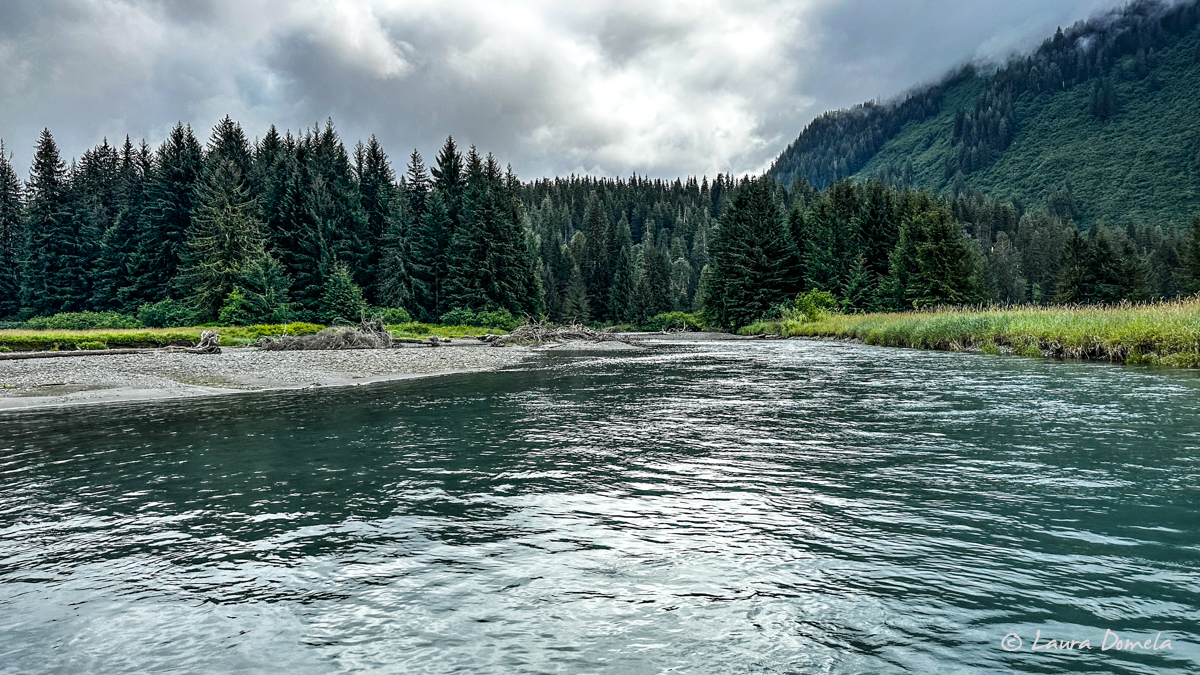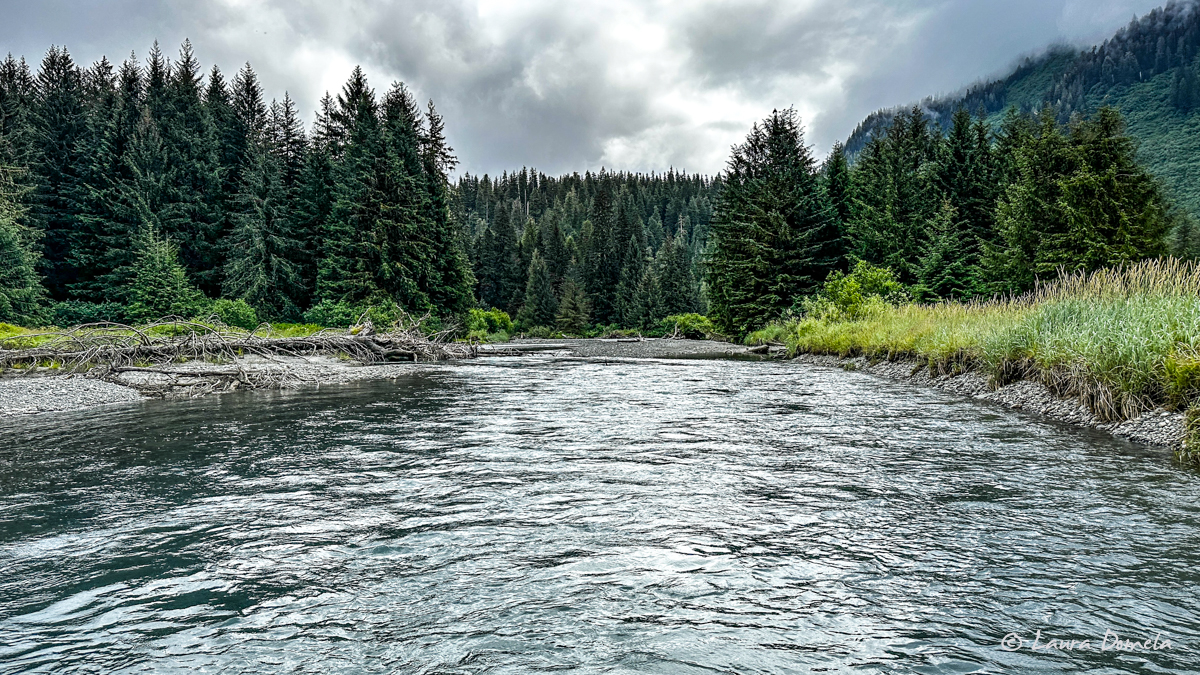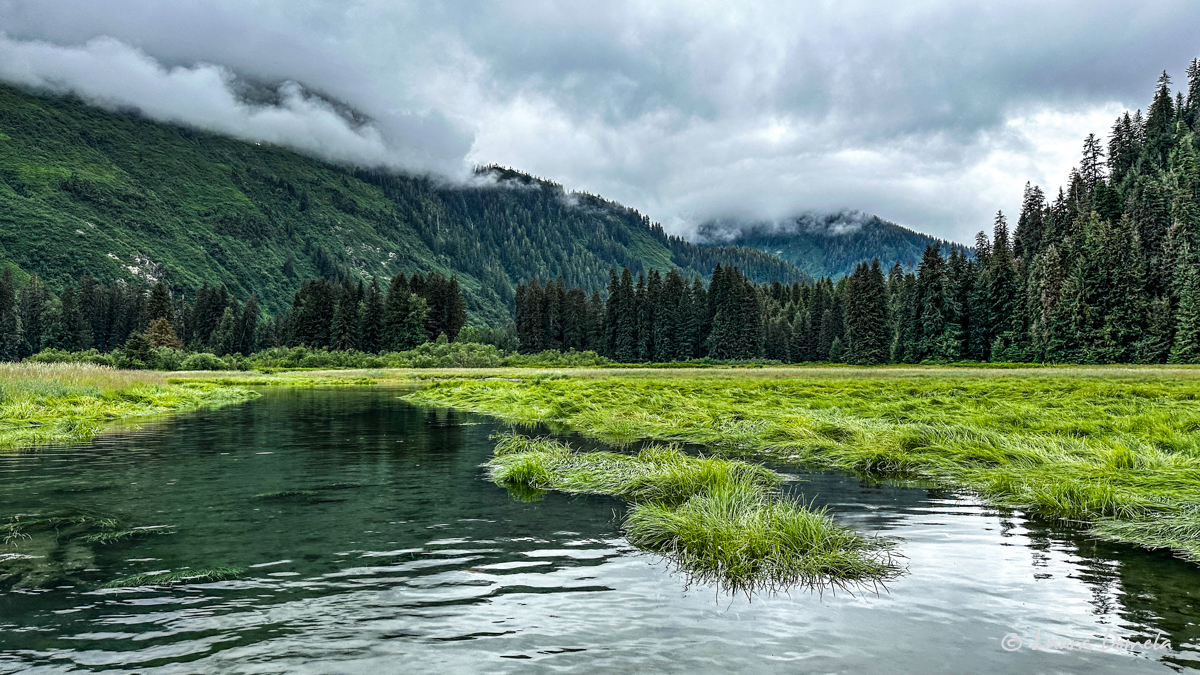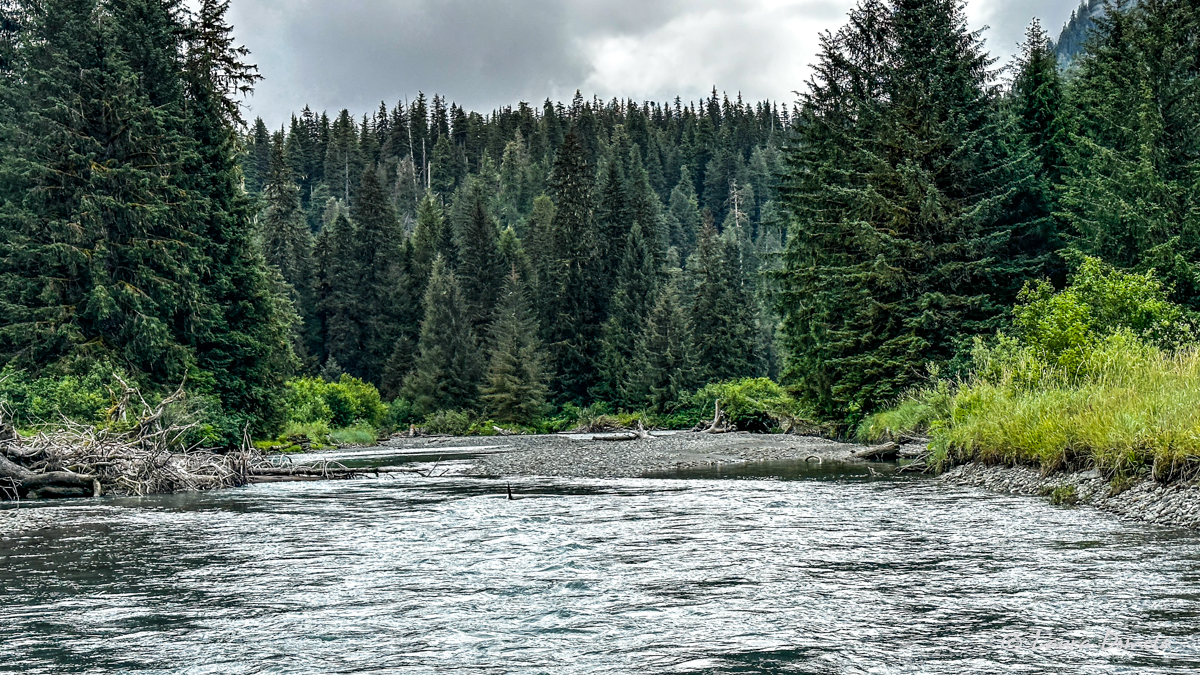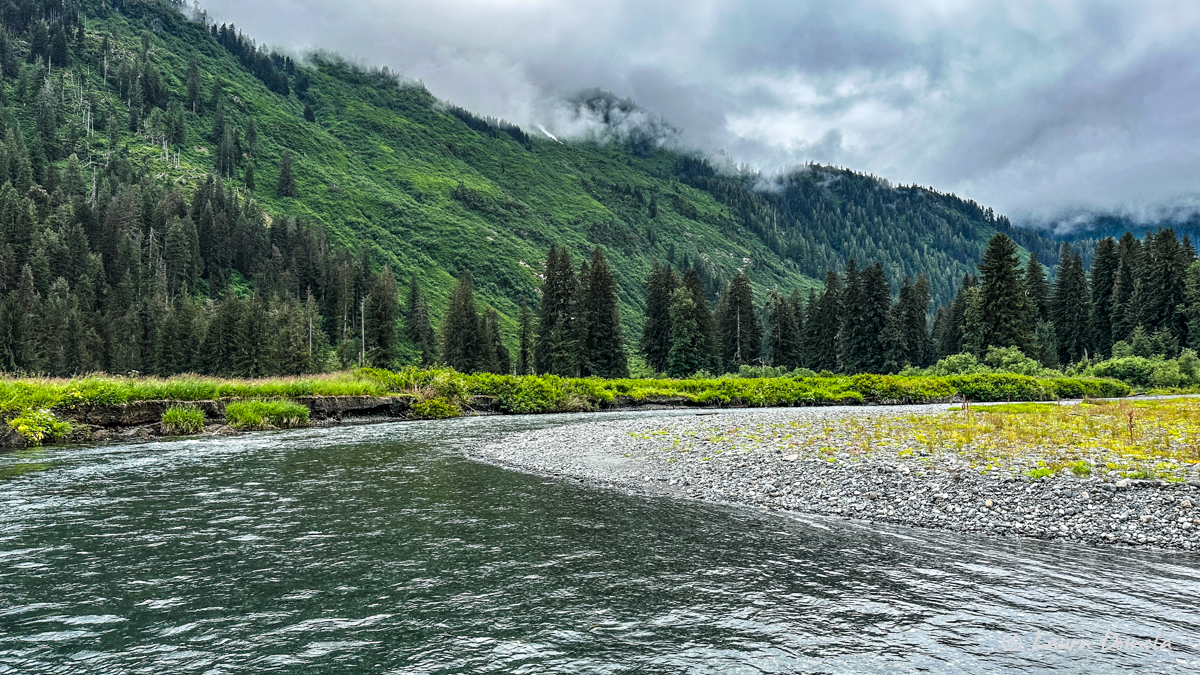 We didn't see any bears up river, but we did see tons of seals, gulls, and eagles.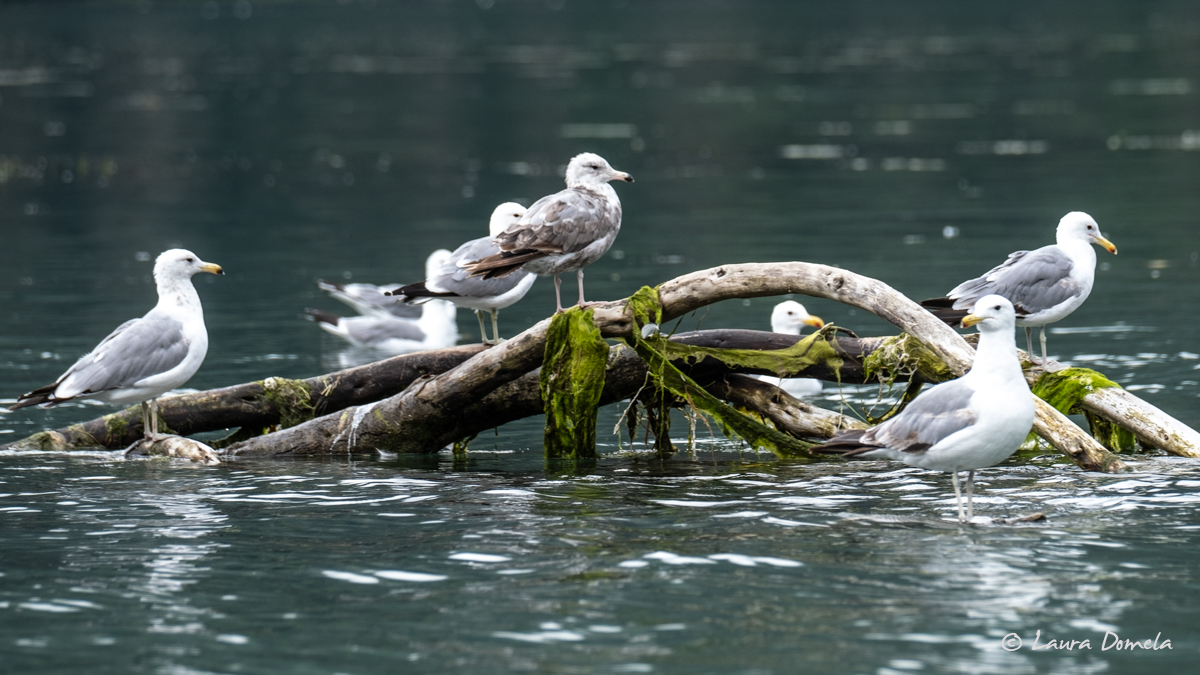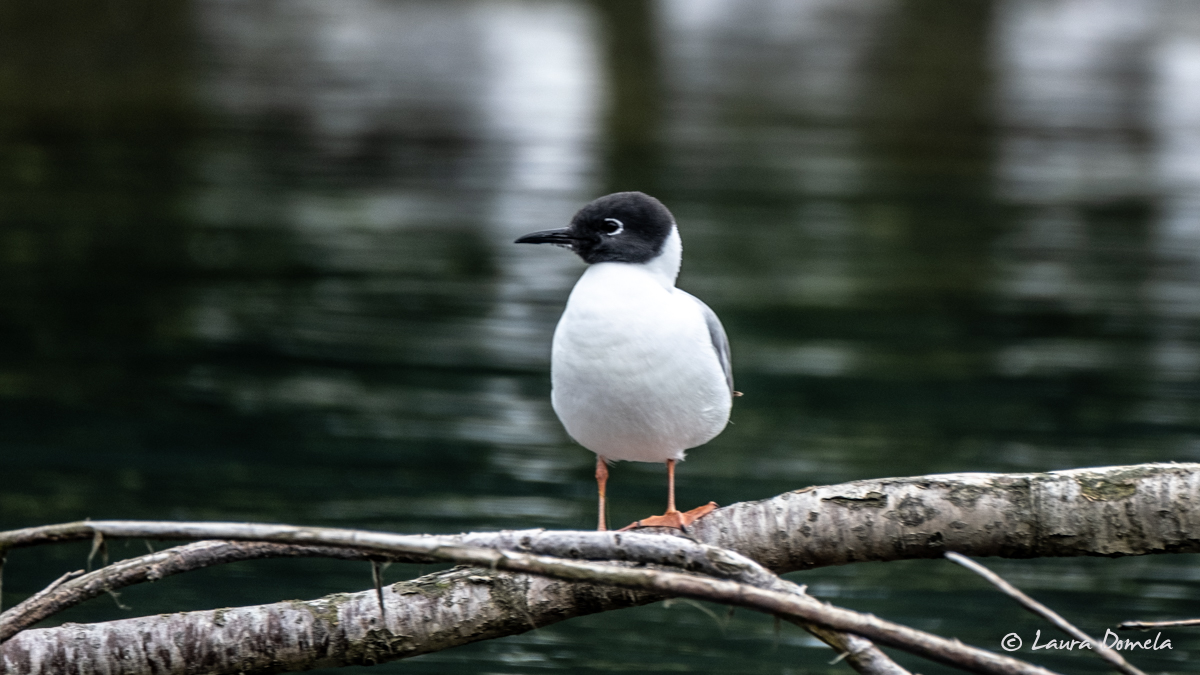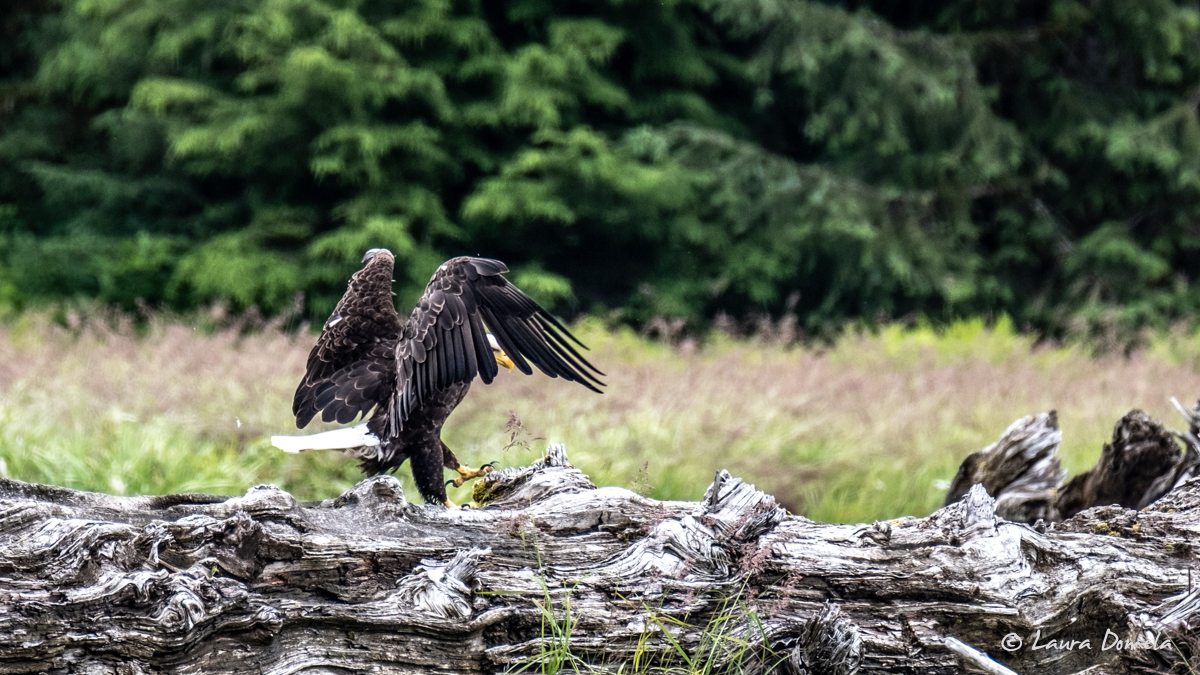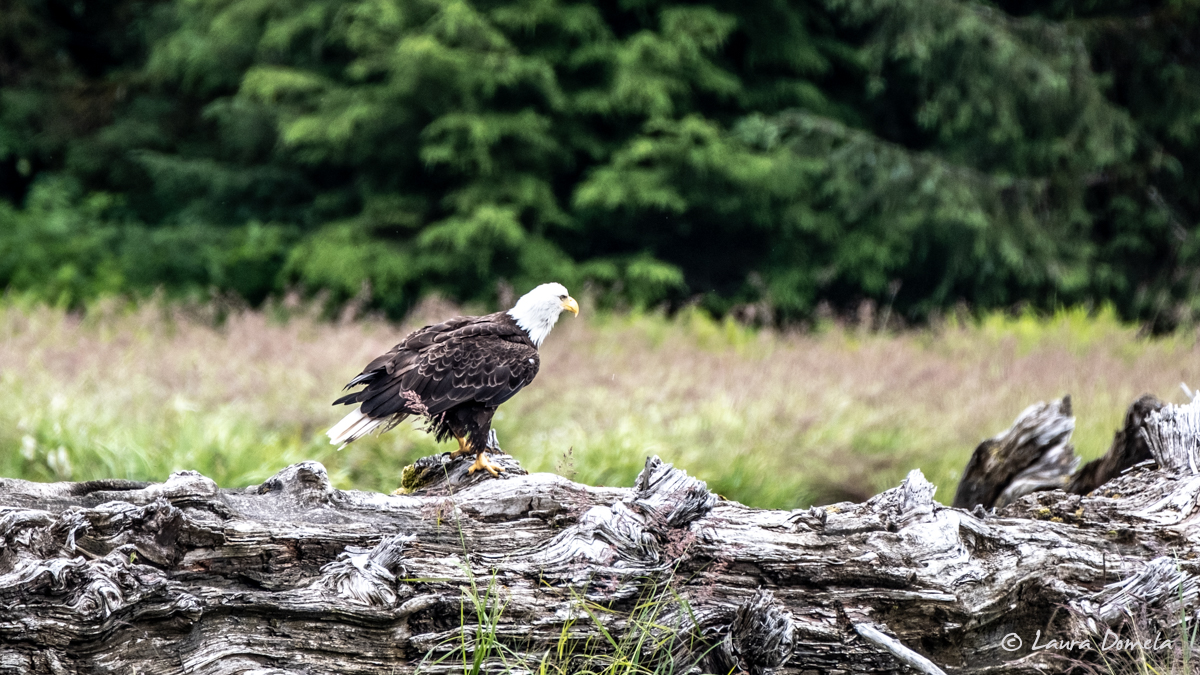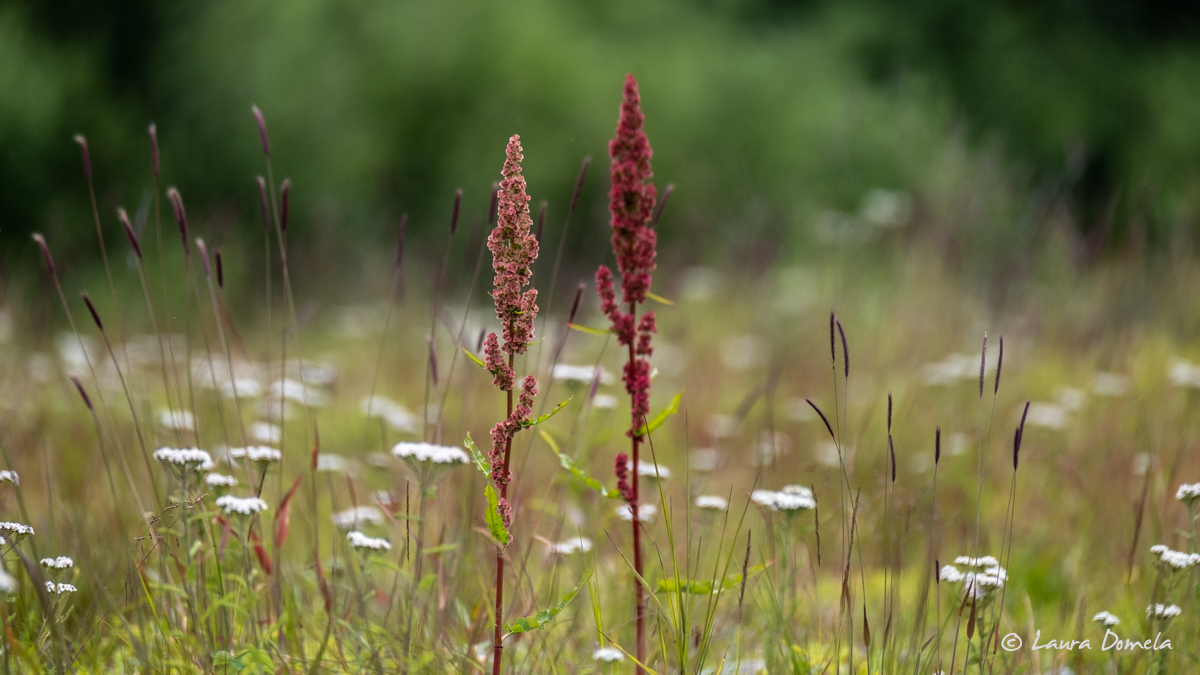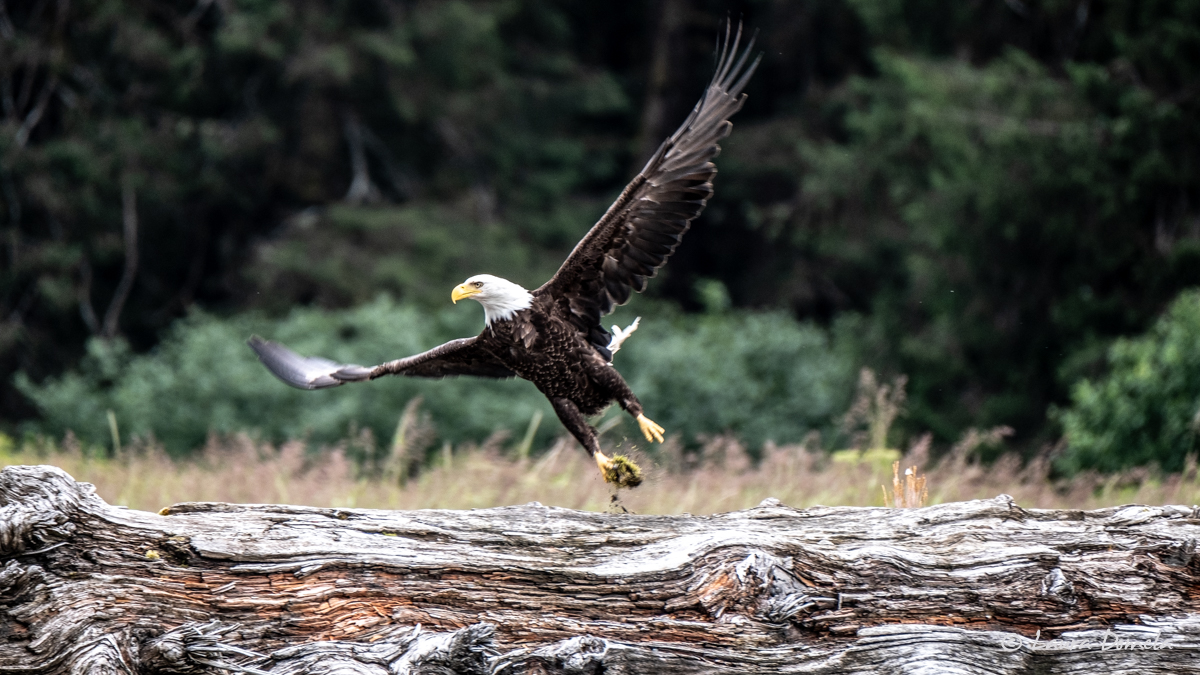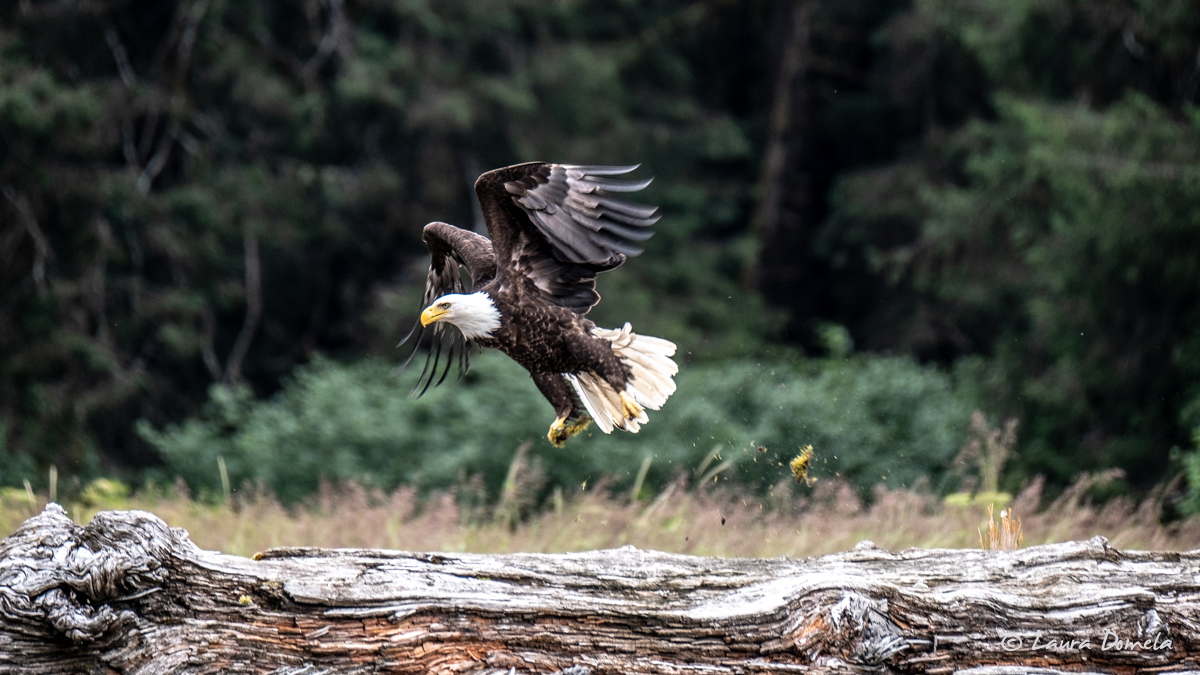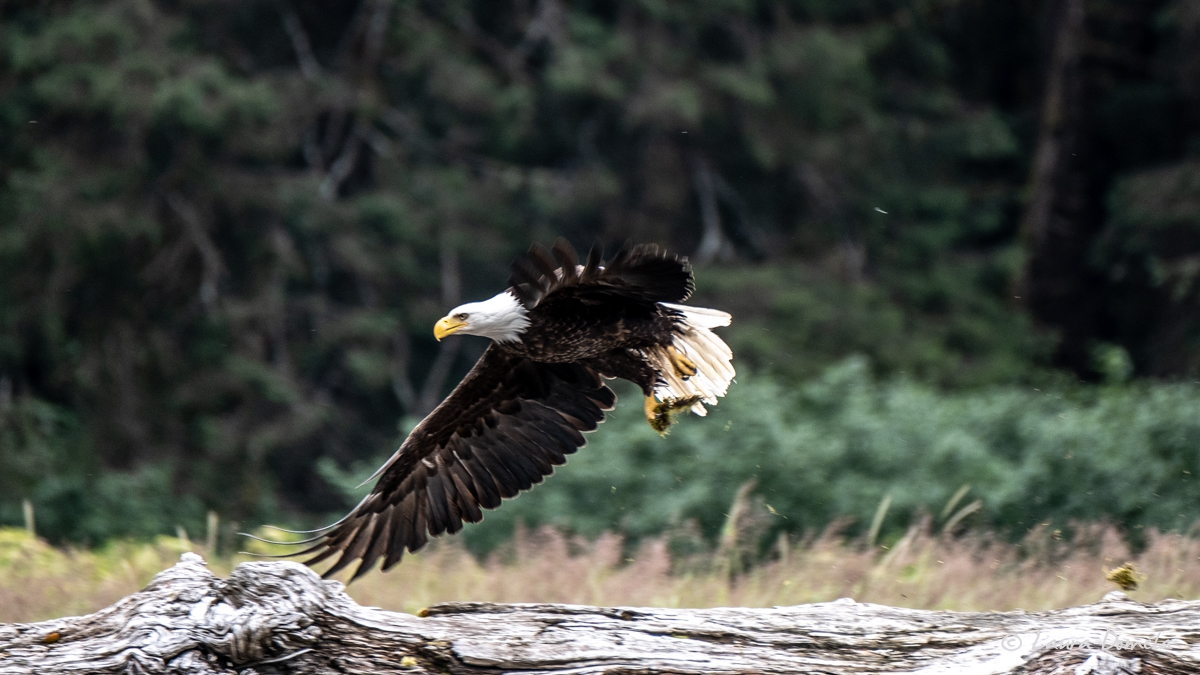 After exploring the river as far as we could go, we putted around the perimeter of the bay, watching more birds and seals and looking for bears.
A kingfisher dive-bombed into the water right next to these guys and they took off right while I was starting to take a photo: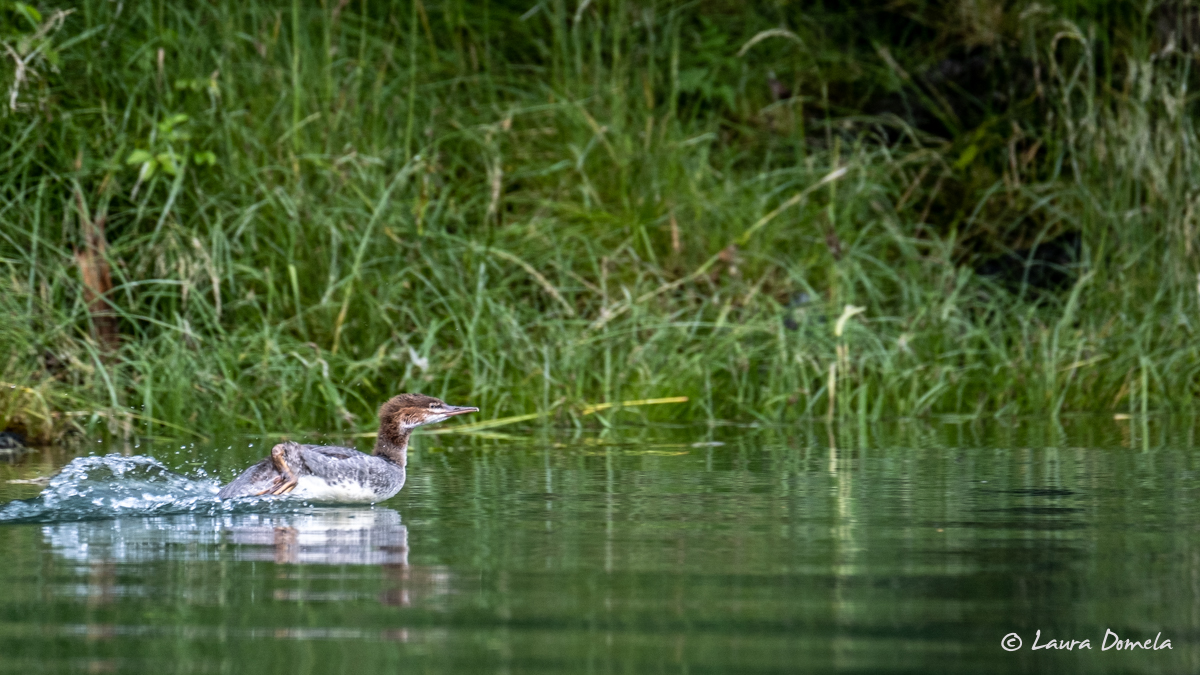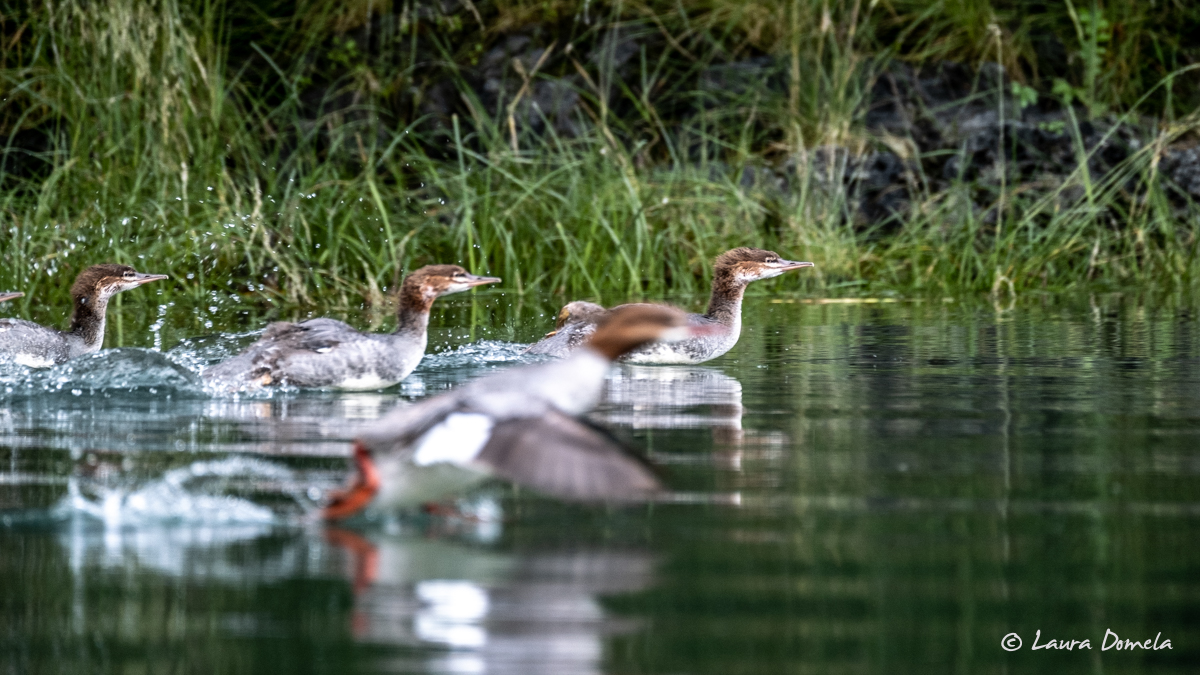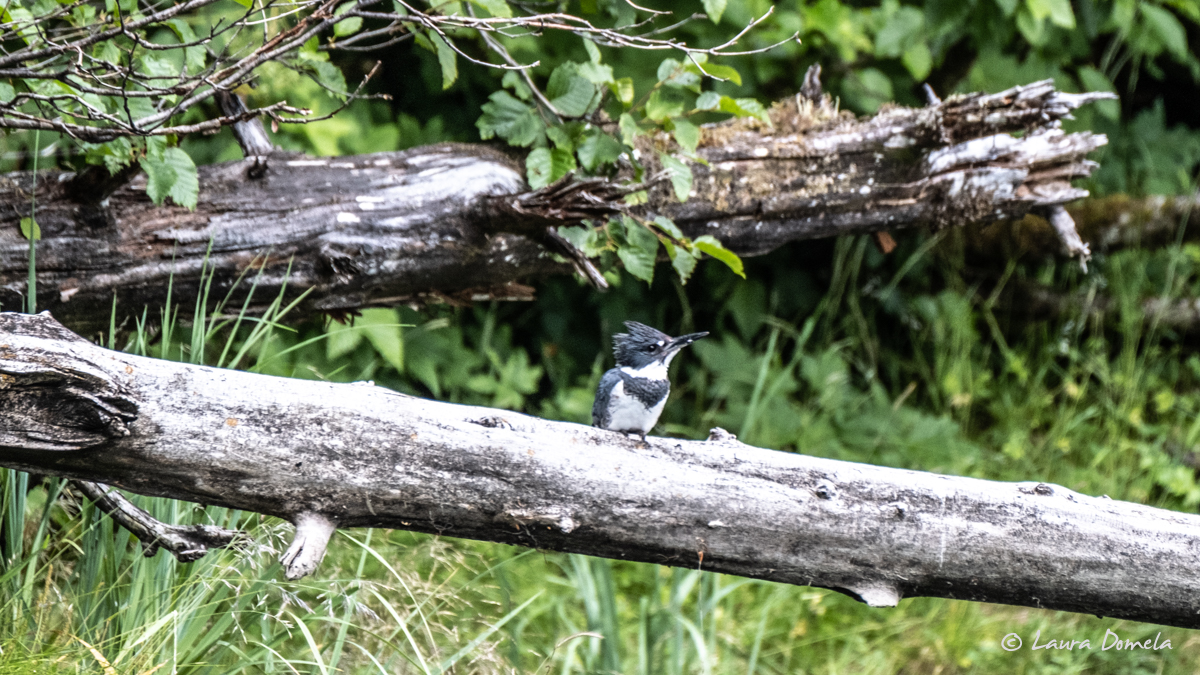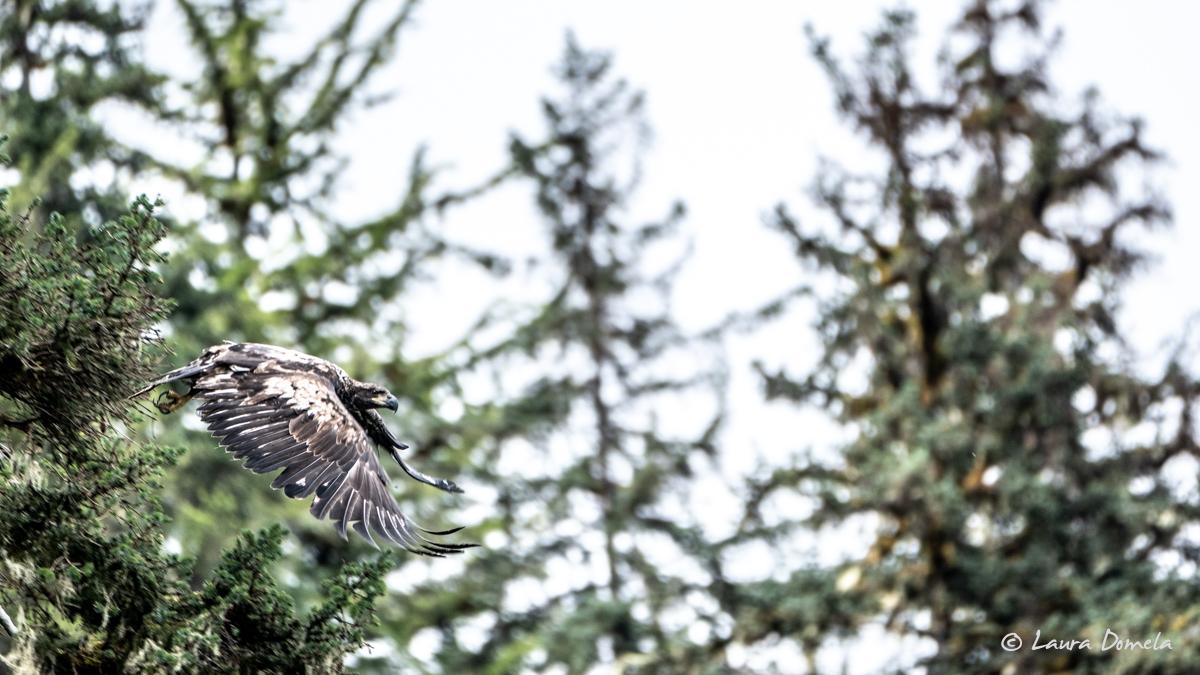 When we returned to our little cove, these two juvenile eagles were eating on something over in the grass. We never saw what it was, but they didn't leave, even when we drove right past.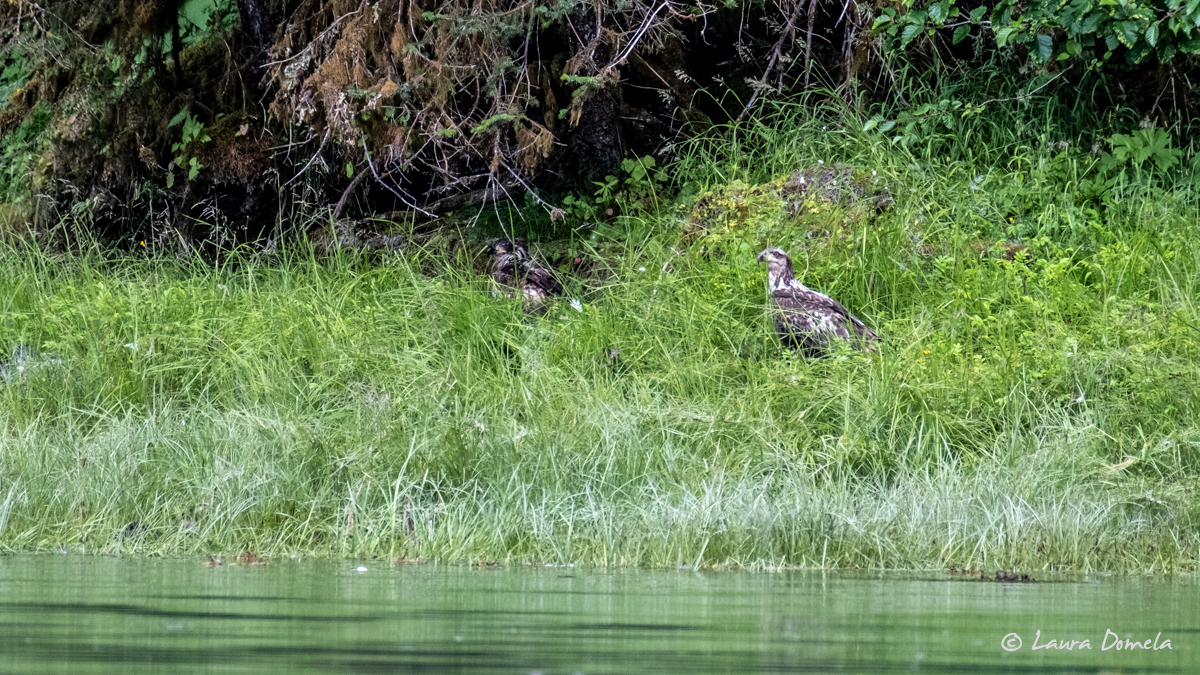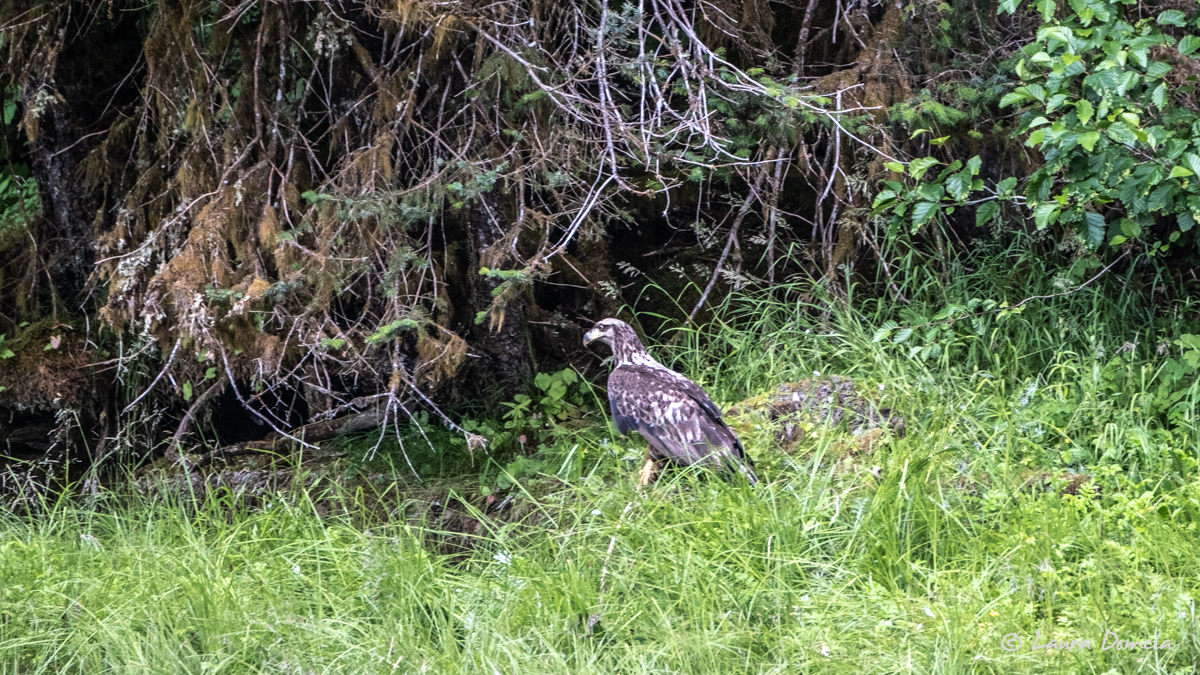 And of course, here are some aerials of this place! Check out that shoal!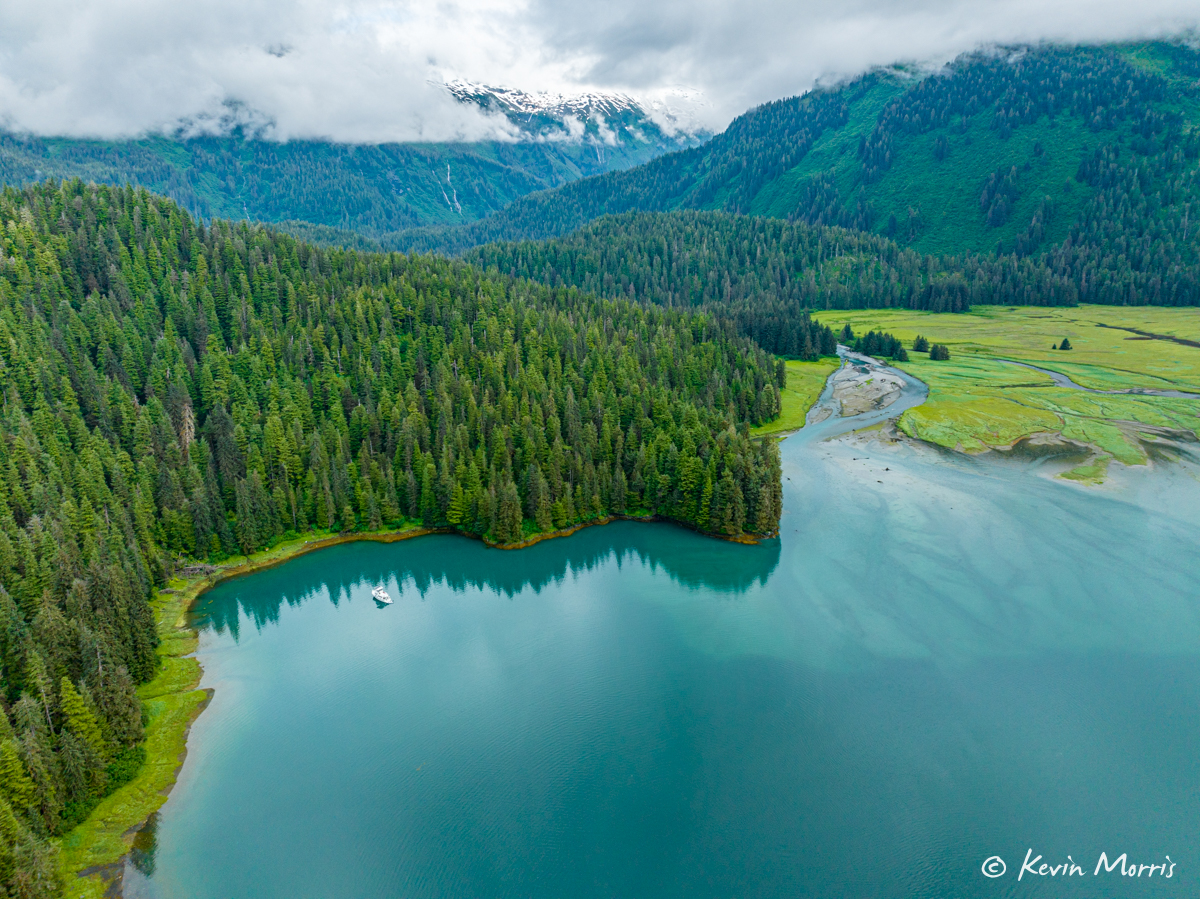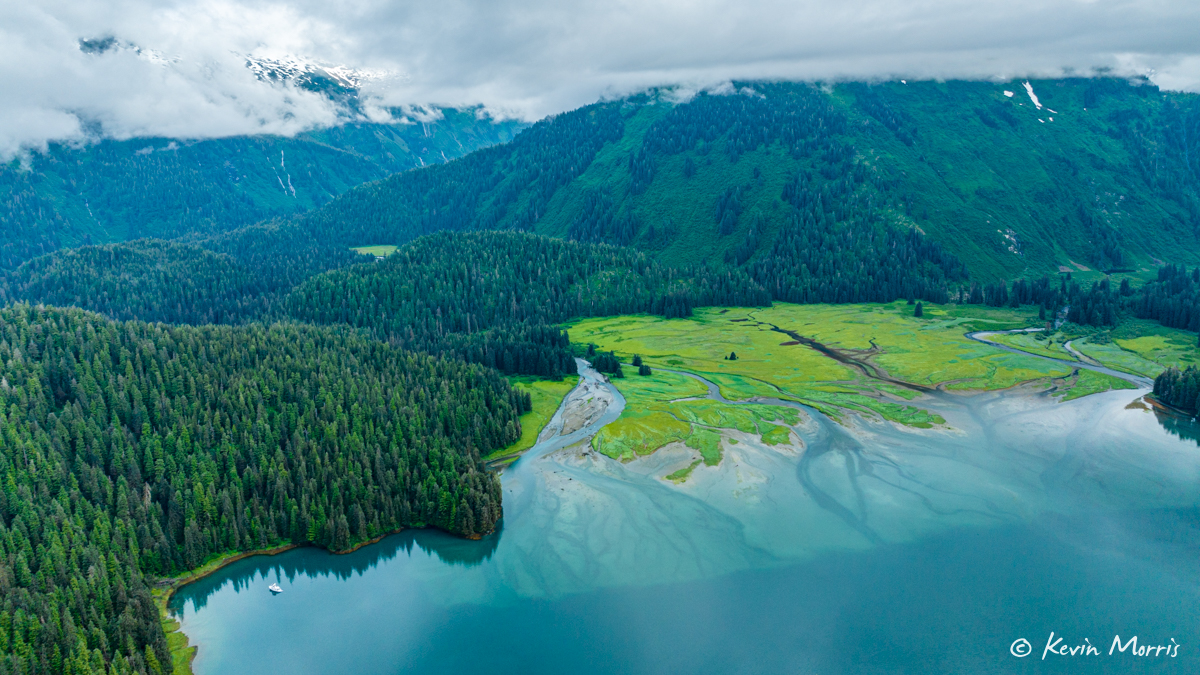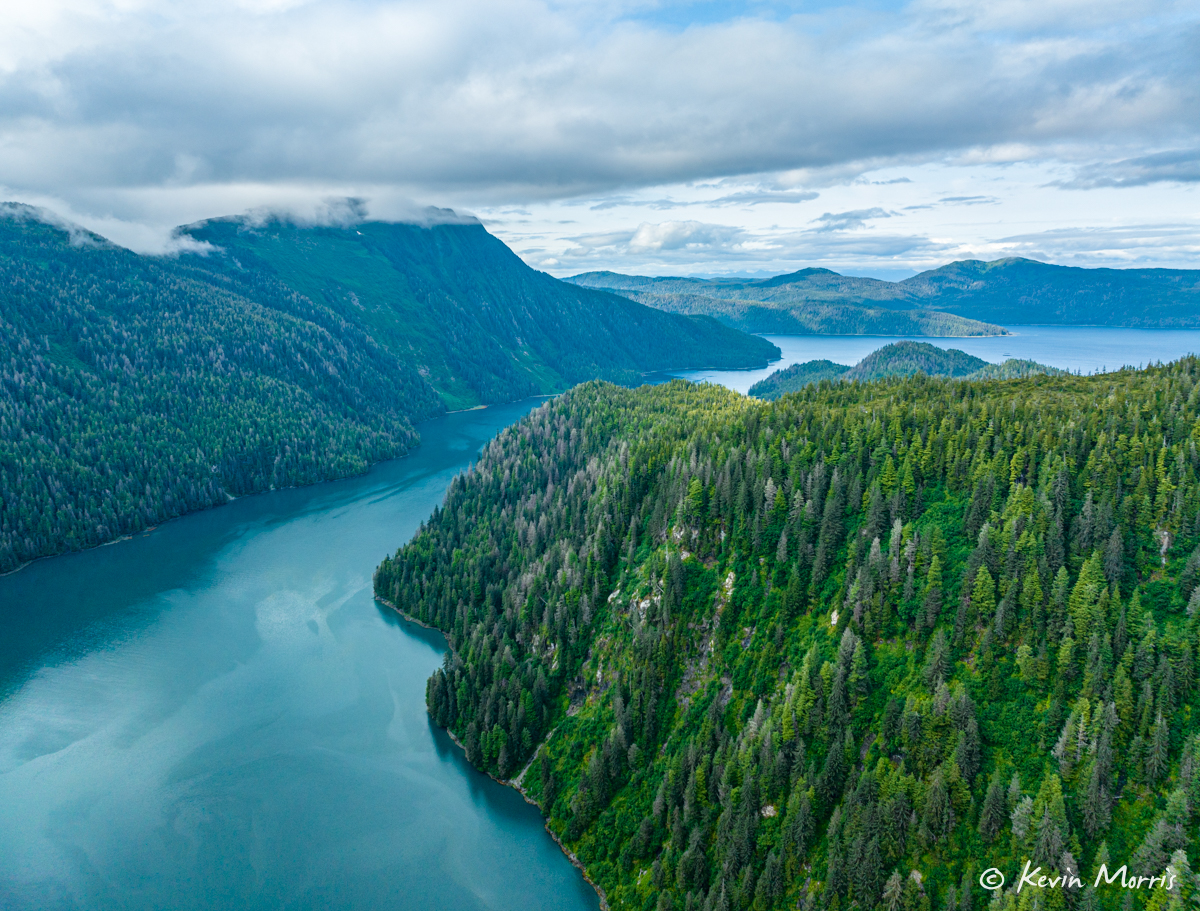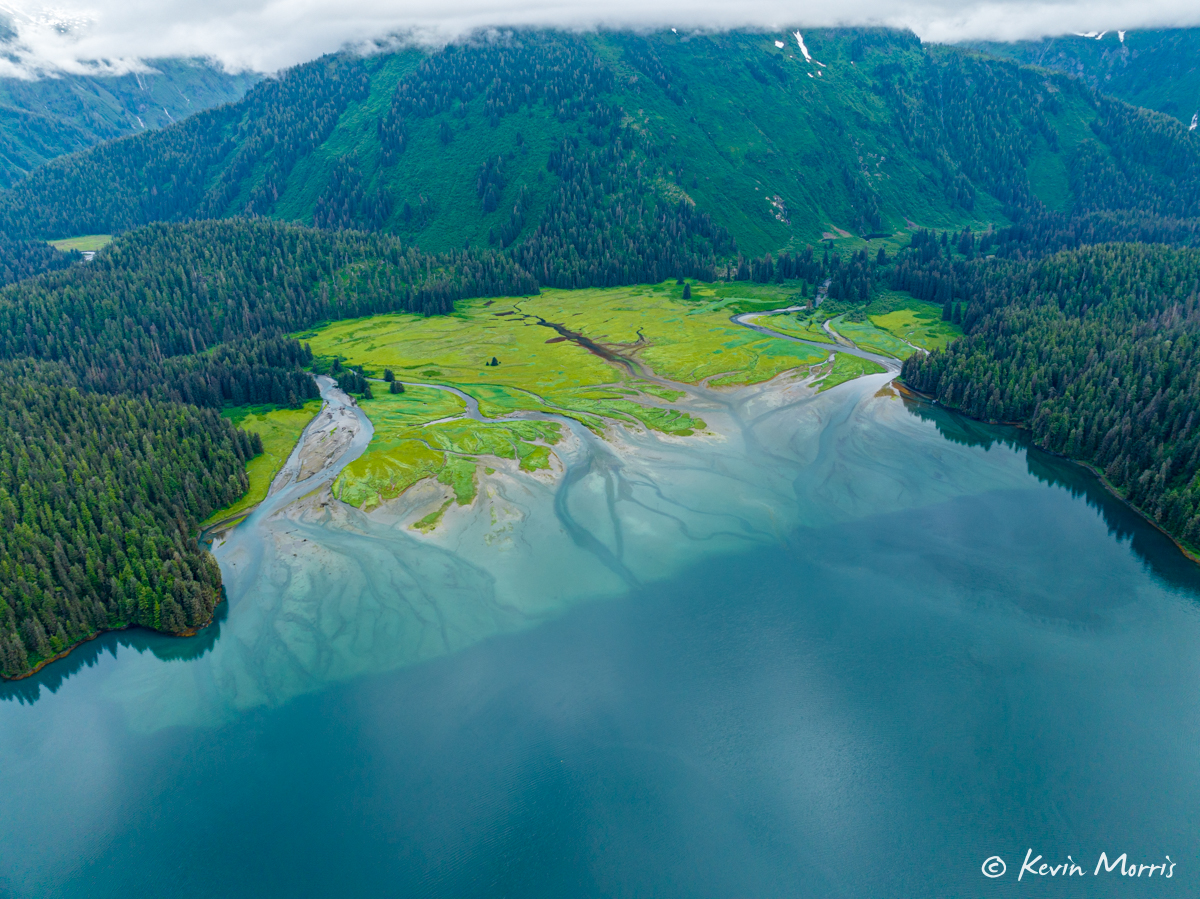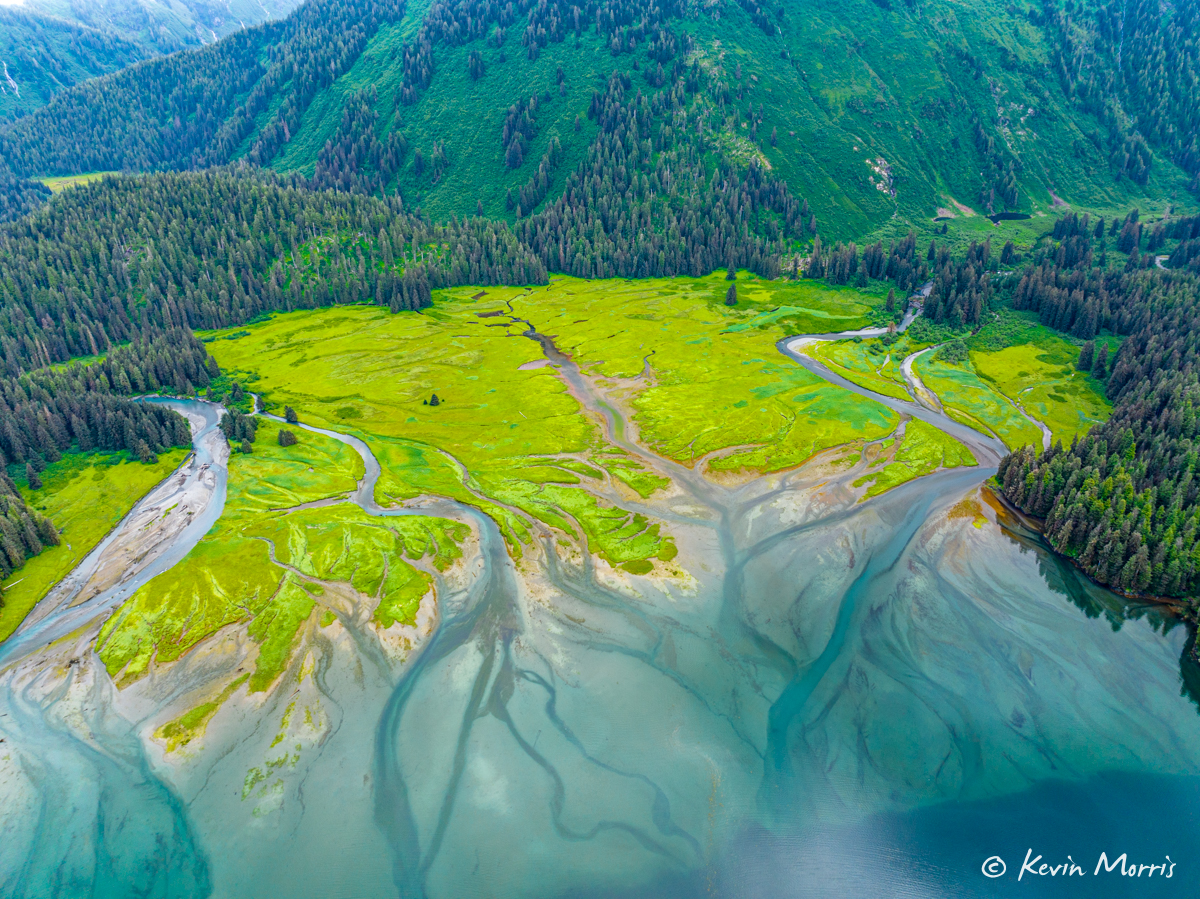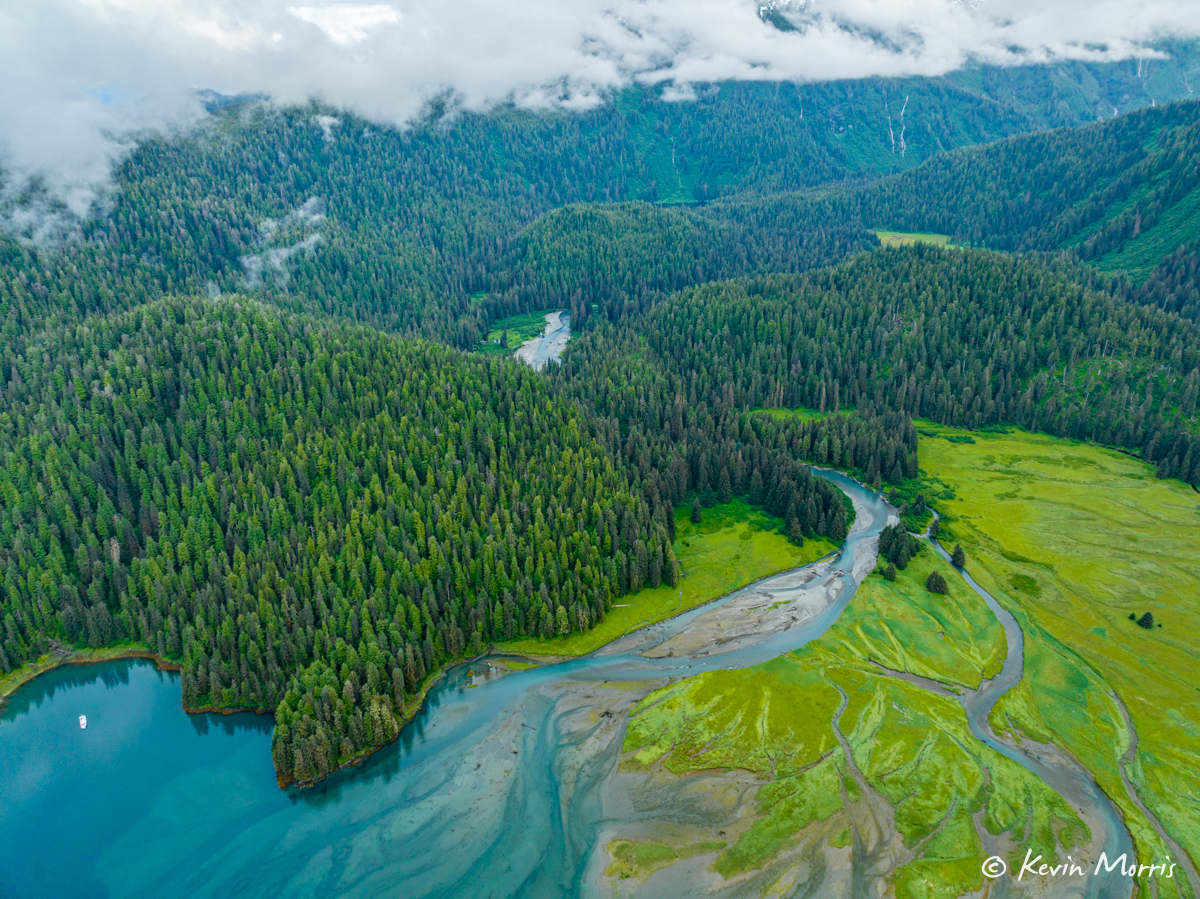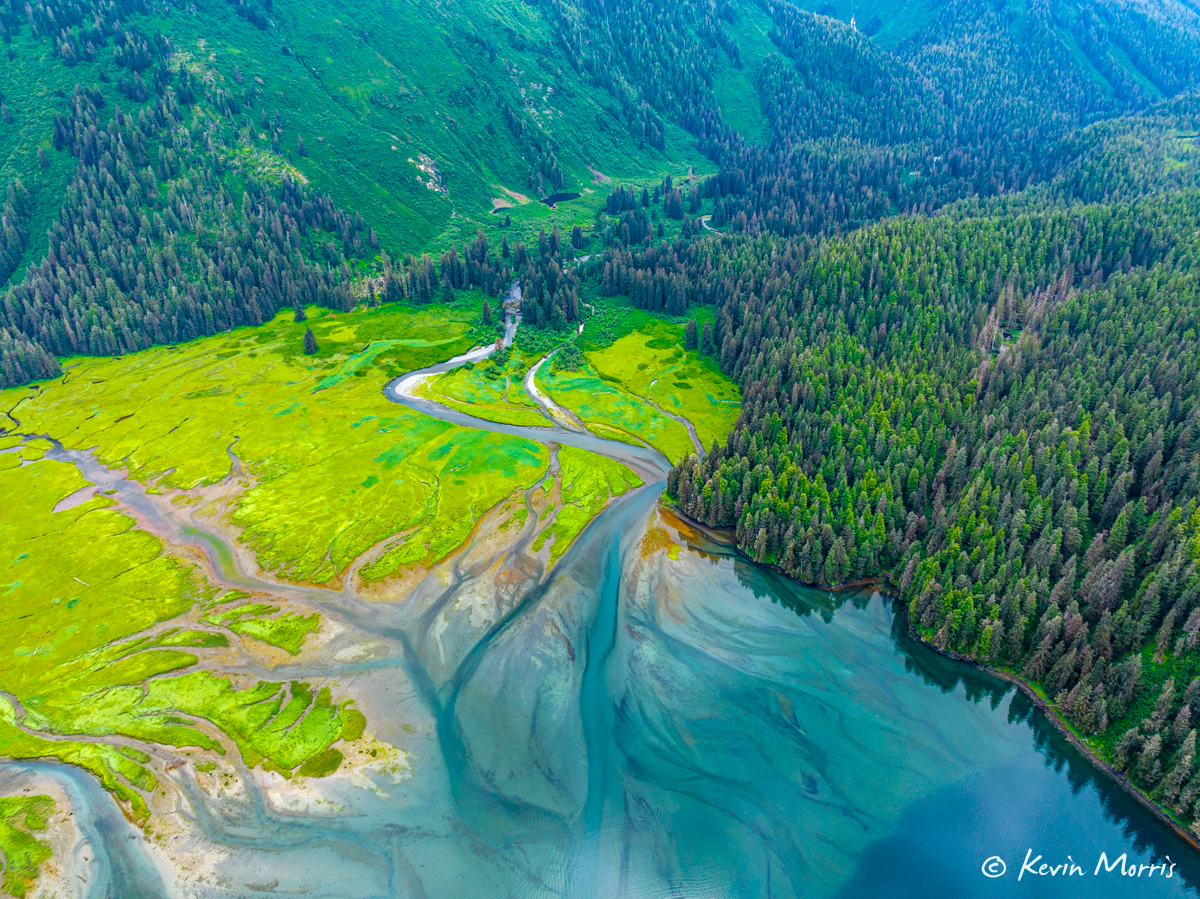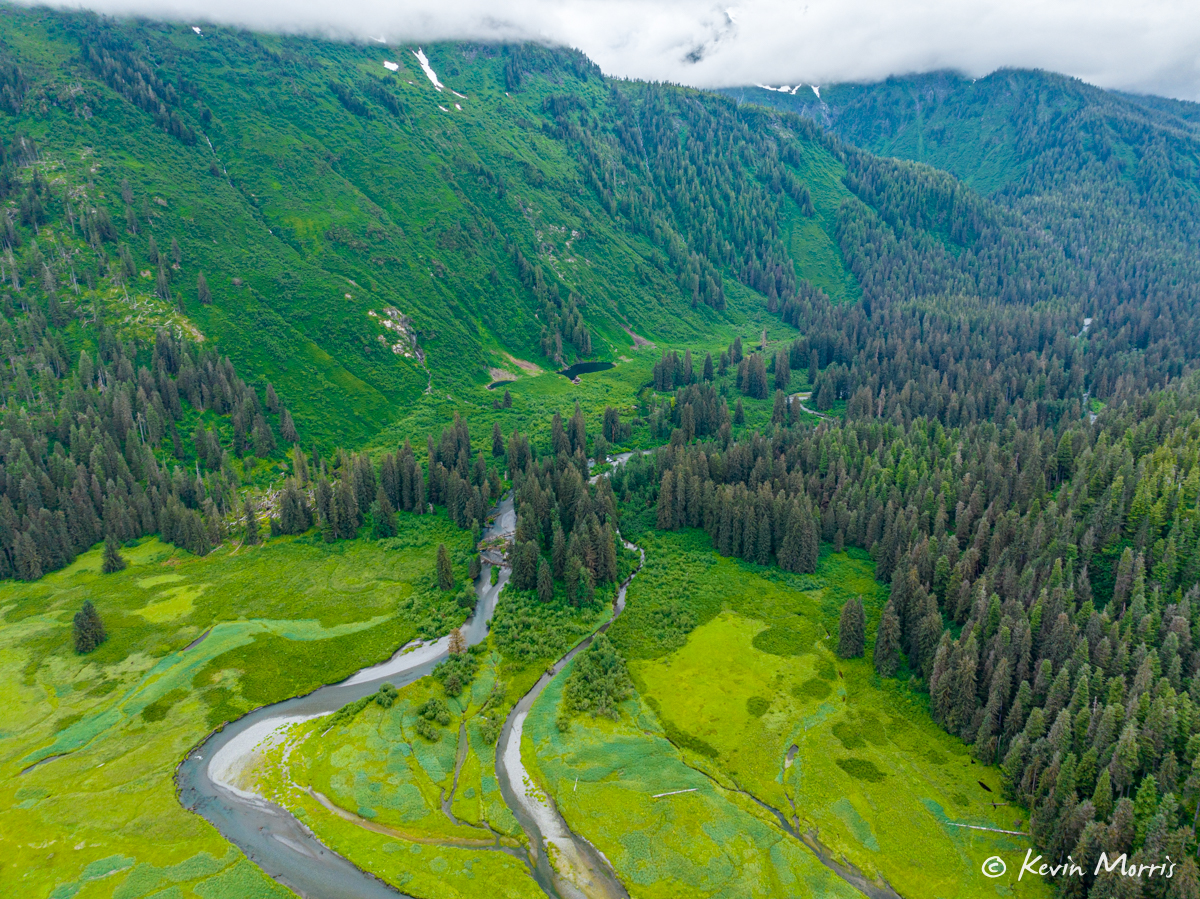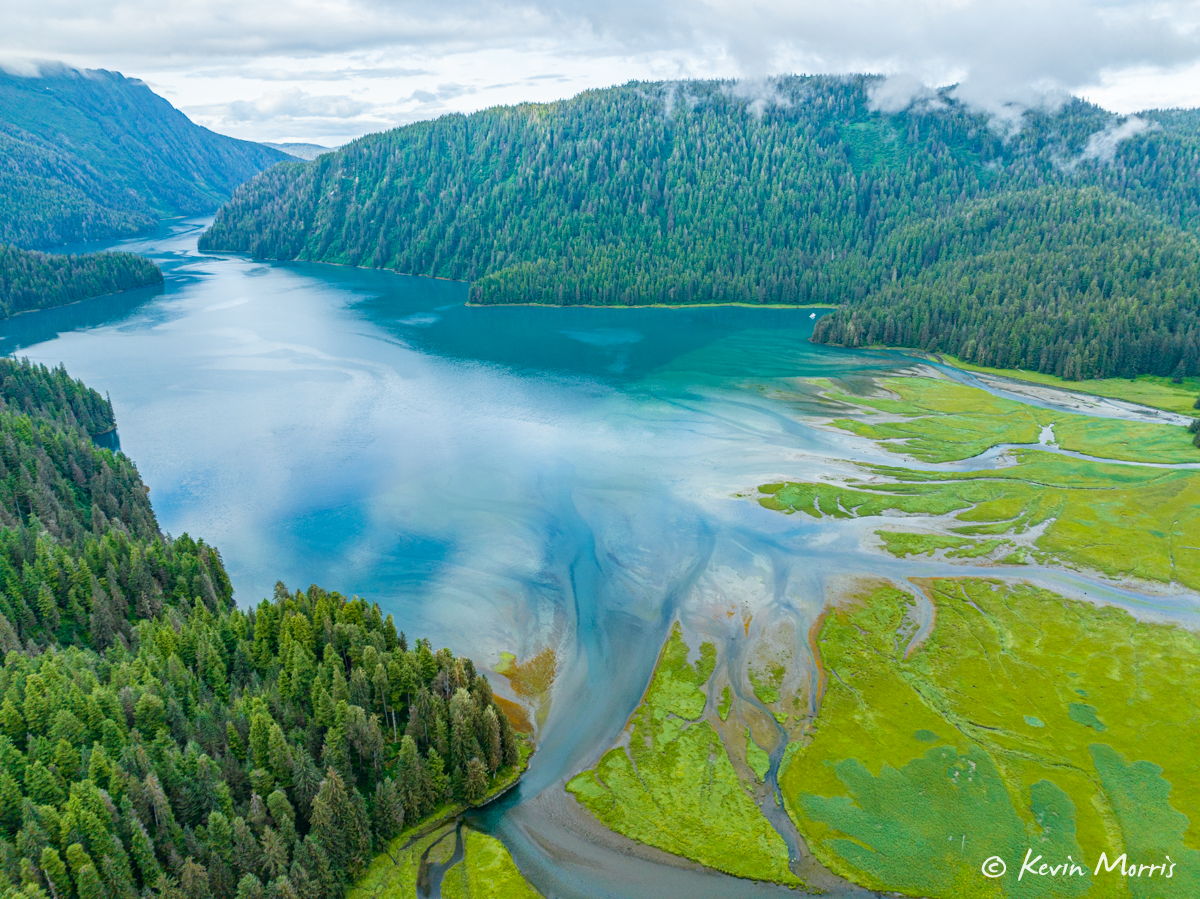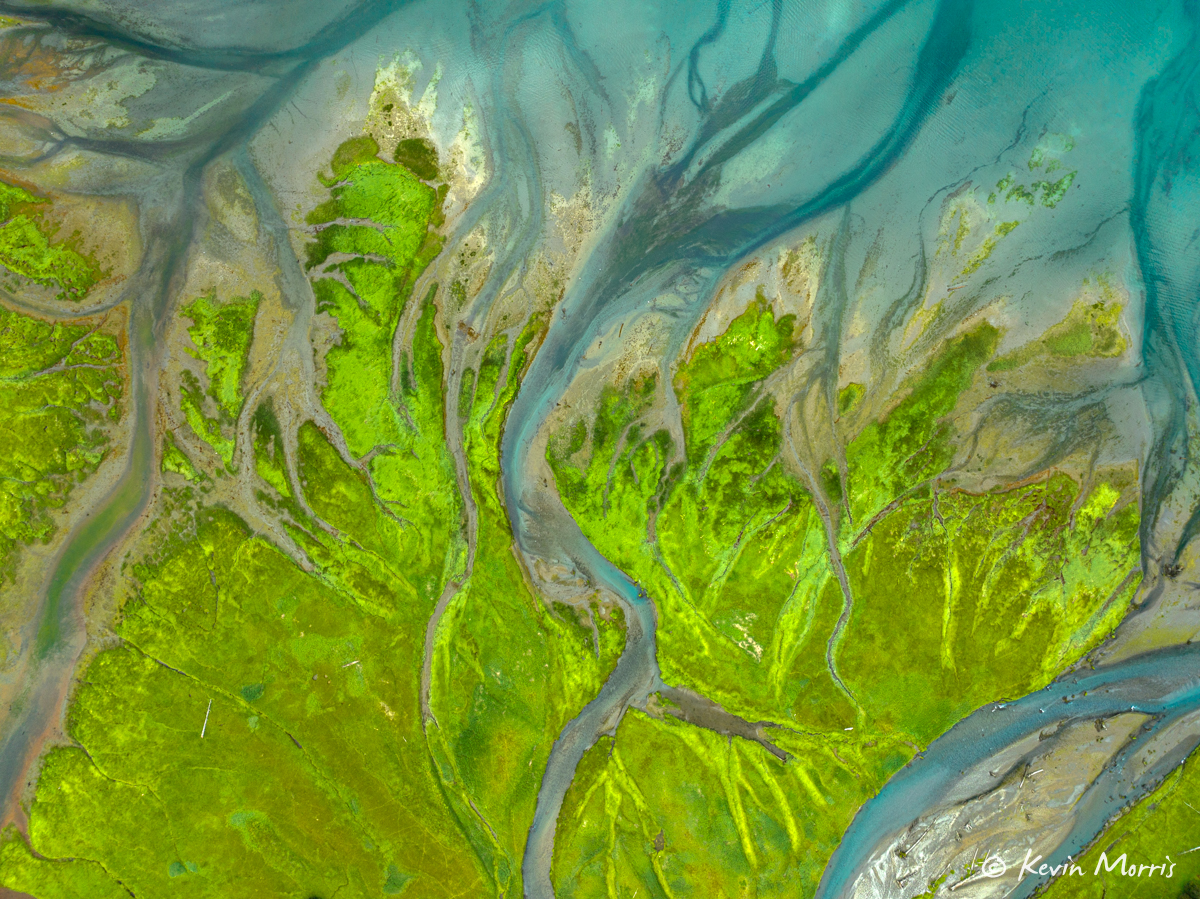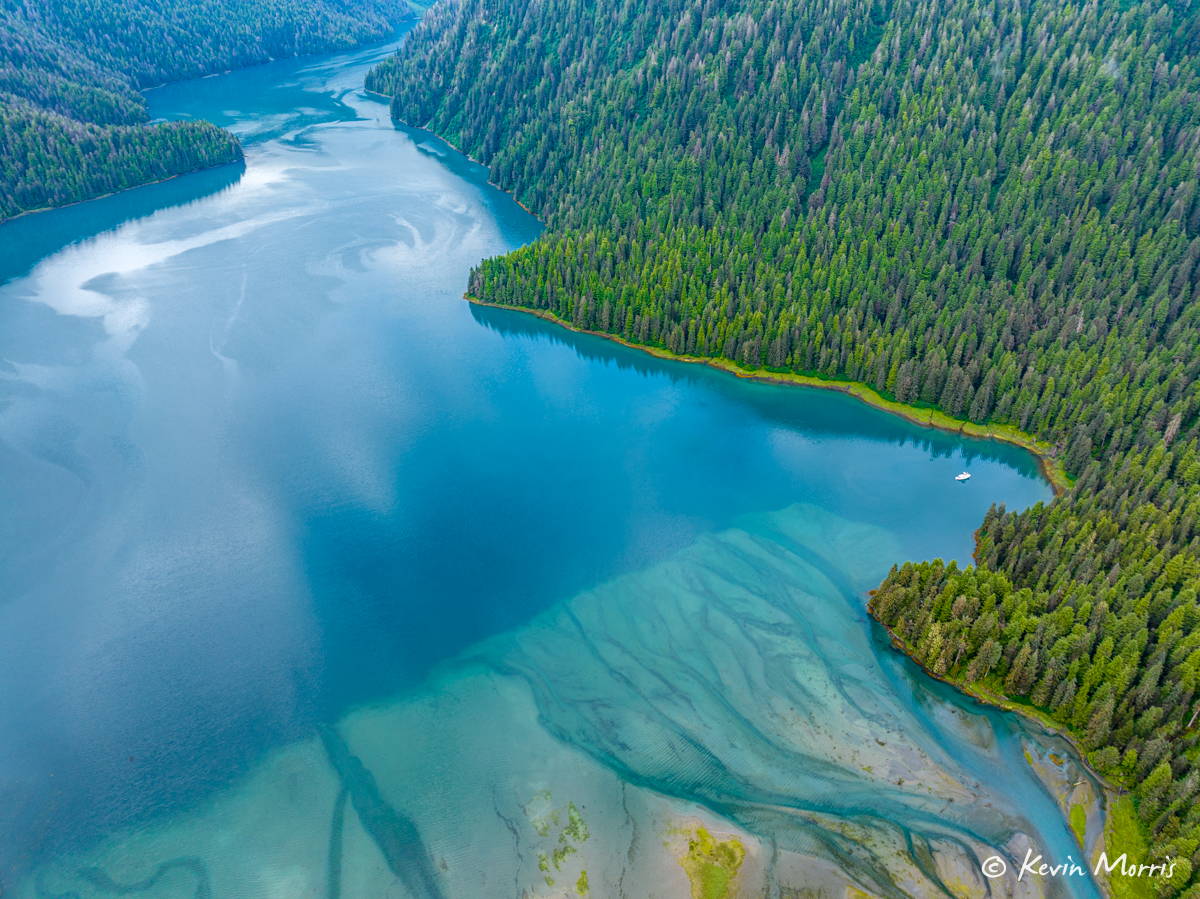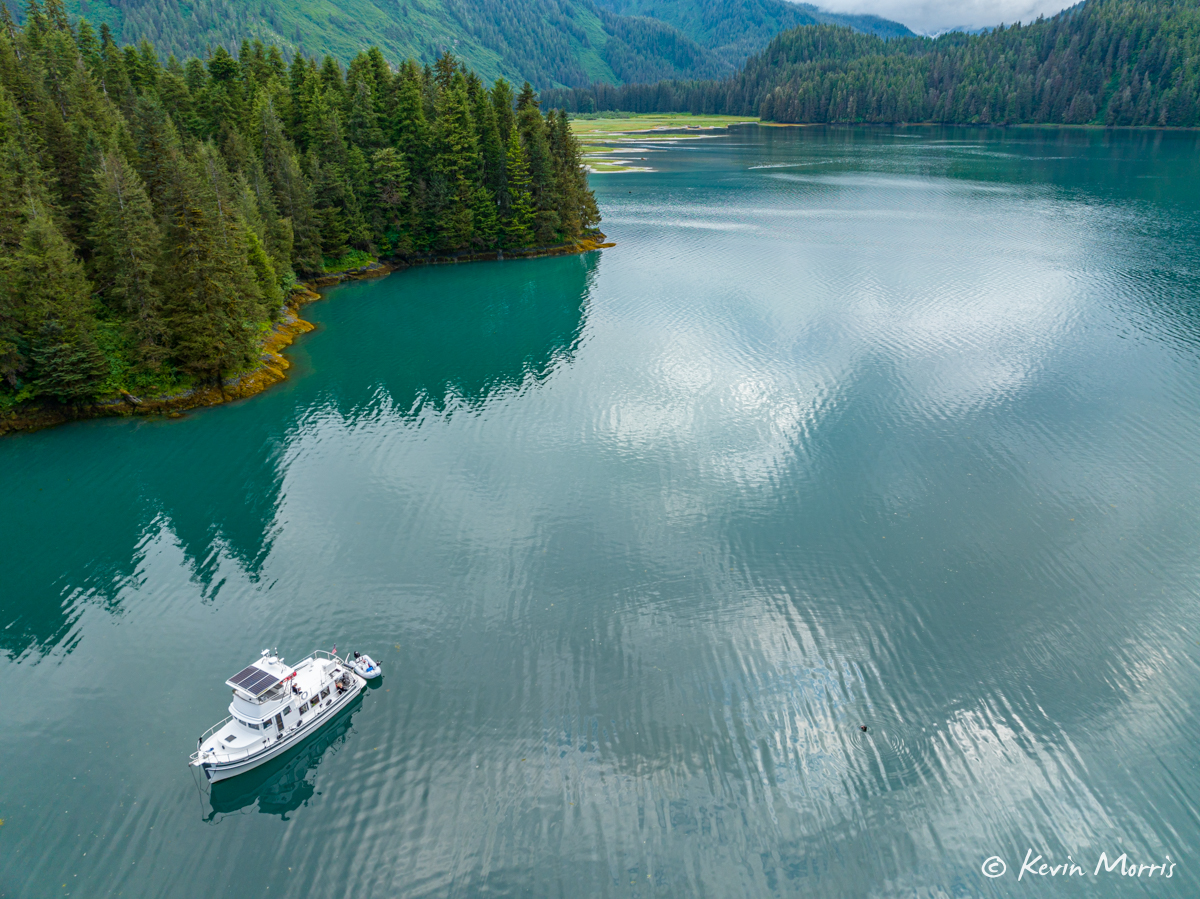 While we were on the top deck flying the drone and taking aerial photos, there were a half dozen seals popping their heads up around Airship (you can see one on the right of that last aerial photo), some of them splashing around (probably as they fished). One seal kept surfacing with a salmon, flipping it around, taking bites out each time it surfaced. I tried to get photos but it was just too fast for me!
We're making our way back to Juneau to pick up Kevin's brother for a loop around Admiralty Island…next stop Pavlof Harbor!